BeneFACTOR - of Success School of Medicine's 40th anniversary - Joan C. Edwards ...
Page content transcription
If your browser does not render page correctly, please read the page content below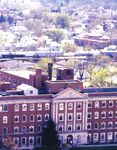 bene FACTOR
                             2018

FOR ALUMNI AND FRIENDS OF THE MARSHALL UNIVERSITY JOAN C. EDWARDS SCHOOL OF MEDICINE

                                    A VISION
                                        SION
                                         of      Success
                                         For the McCorkle family, celebrating the
                                             School of Medicine's
                                               40th anniversary
                                                    is a family affair.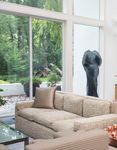 WHERE IT ALL BEGAN. Doctors' Memorial
Hospital was first established as the C & O
Railway Employee Hospital in the early 1900s.
After the original hospital closed, Doctors'
Memorial housed Marshall's School of Medicine
from 1974 until 1997, when the Marshall
University Medical Center was erected adjacent
to Cabell Huntington Hospital.

                                                 Joseph I. Shapiro, M.D.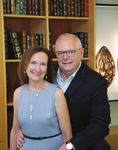 F R OM THE D E A N' S DE S K
                                                                                   bene FACTOR
                                                                                   executive editor
                                                                                   Linda S. Holmes

 Forty Years & Still a Family                                                      director of external affairs
                                                                                   Sheanna M. Spence
                                                                                   publisher
                                                                                   Jack Houvouras
                               Forty years ago, we were just starting out. A
                                                                                   managing editor
                            small, rural medical school with just 24 students      Kasey Stevens
                            and several dozen faculty.                             art director
                                                                                   Suzanna Stephens
                               Fast forward four decades and Marshall              senior graphic designer
                            University Joan C. Edwards School of Medicine          Katie Sigler
                            is now the hub of a bustling academic medical          contributing photographers
                                                                                   Katya Balaban; Lexi Browing; Matt Crutchfield;
                            enterprise with a robust patient base, medical         Rick Haye; Rick Lee; Brian Patton; Sholten
                            education and physician training programs that         Singer; Women's & Children's Hospital, Lafayette,
                                                                                   Louisiana; WV Legislative Photography, Will Price
                            only continue to grow and a dynamic foundation         contributing writers
                            of clinical and basic science research.                Shane Arrington, Jenny S. Drastura, Linda S. Holmes,
                                                                                   Katherine Pyles, Sheanna M. Spence, Kasey Stevens
     What was a class size of just 24 students has grown to 75, in addition
 to a handful of other master's and doctoral programs. We now have more            MARSHALL UNIVERSITY
                                                                                   JOAN C. EDWARDS SCHOOL OF MEDICINE
 than 200 resident physicians and fellows. And, development of a new physi-        dean
 cian assistant program is underway. Last year, we distributed $2.9 million        Joseph I. Shapiro, M.D.

 in scholarships to these students — a number we must continue to grow.            vice dean, governmental relations, health care
     Despite shrinking state support, the Marshall University Joan C. Edwards      policy & external affairs
                                                                                   James B. Becker, M.D.
 School of Medicine is a thriving medical enterprise providing valuable patient
                                                                                   vice dean, clinical affairs &
 care, education and training to the far-reaching corners of our state thanks      chief medical officer marshall health
 to 300 full-time faculty members and hundreds of other volunteer faculty.         Larry D. Dial, M.D.

     The acquisition of St. Mary's Medical Center by our primary teaching          vice dean, medical student education
 hospital, Cabell Huntington Hospital, will undoubtedly open the doors for         Bobby L. Miller, M.D.

 expanded training programs and well as clinical care.                             vice dean, business development
                                                                                   Ali Oliashirazi, M.D.
     Marshall continues to improve its research posture in the clinical, trans-
 lational and basic sciences through a number of pilot programs and partner-       vice dean, basic sciences
                                                                                   Gary O. Rankin, Ph.D.
 ships with other institutions. Research funding to the school of medicine
 now sits at around $43.7 million — the largest in our school's history.           vice dean, research
                                                                                                   & graduate education
                                                                                   Uma Sundaram, M.D.
     Over the years, we've managed to maintain the essence of who we were
 in the early days — a family. When our alumni return to Marshall, we hear         vice dean, graduate medical education
                                                                                   Paulette S. Wehner, M.D.
 the phrase "we were a family" echoed over and over. I tend to think it's that
 synergy that has made Marshall what it is today. There's a team spirit that       senior associate dean, clinical affairs
                                                                                   & special advisor to the dean
 embodies our medical student education evidenced by newly integrated learning     Joseph W. Werthammer, M.D.
 communities. Hands-on clinical and rural health rotations give our students       SEND US YOUR STORIES: If you have a story idea for the next
                                                                                   edition of Benefactor, please email: holmes@marshall.edu.
 experiences that better prepare them for competitive residency programs.
     This is part of who we are as a medical school. We are training compas-
 sionate physicians and preparing them to deliver advanced care to all patients.

 Warm regards,
                                                                                                        Benefactor Magazine is
                                                                                                        distributed annually by:
                                                                                                          Marshall University
                                                                                               Joan C. Edwards School of Medicine
                                                                                                     1600 Medical Center Drive
                                                                                                        Huntington, WV 25701
                                                                                         Comments or suggestions should be addressed to:
                                                                                                       holmes@marshall.edu
                                                                                    © 2018 by Marshall University Joan C. Edwards School of Medicine
 Joseph I. Shapiro, M.D.
 Dean and Professor of Medicine                                                                   Designed & Published by:

 Marshall University
 Joan C. Edwards School of Medicine

                                                                                                          HQ Publishing Co.
                                                                                                   P.O. Box 384, Huntington, W.Va.
                                                                                                   304.529.6158 | www.hqpub.com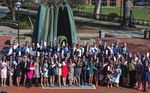 1      FROM THE DEAN'S DESK

                                                                                                       3      SCHOOL NEWS
                                                                                                              Graduate housing, expansion of
                                                                                                              medical education and much more

                                               8                                           15                                                22

    A VISION OF SUCCESS                                      LEADING IN THE                                    THE TOUMA FAMILY:
    Son of Marshall Douglas C. McCorkle, M.D., was           WEST VIRGINIA LEGISLATURE                         DEDICATED TO MEDICINE
    part of the inaugural class of the school of medicine,   Three Marshall University Joan C. Edwards         Drs. Joseph B. and Omayma Touma
    and with his wife, Lynn Harris-McCorkle, M.D.,           School of Medicine alumni are impacting           generously share their passion of giving back
    made the largest one-time gift by a graduate in          health care in West Virginia by serving in the    to the past, present and future of medical
    the school's history.                                    State Legislature.                                education and more.

                                                                                                       12     WHITE COAT CEREMONY
                 View the Class of 2018's Match Day, Investiture                                       17     MATCH DAY
                 Ceremony, Golf Classic and Standing Out In Our
                                                                                                       20     INVESTITURE
                 Field 5 video and photos at
                 jcesom.marshall.edu/benefactor.                                                       24     PRESIDENT'S CORNER
                                                                                                       25     GIVING OPPORTUNITIES
                                                                                                       27     PHILANTHROPY REPORT
                                                                                                       34     SOM SCHOLARSHIP CAMPAIGN
                                                                                                       36     SCHOLARSHIP RECIPIENTS
                                   The school of medicine is on Facebook, Twitter and                  39     ALUMNI ASSOCIATION AWARDS
                                   Instagram. Follow us to keep up on what's happening!
                                                                                                       40     20th ANNUAL GOLF CLASSIC
                                                                                                       42     STANDING OUT IN OUR FIELD 5
                                                                                                       45     2017 HOMECOMING
ON THE COVER: DR. DOUGLAS C. McCORKLE AND HIS WIFE DR. LYNN HARRIS-McCORKLE                            47     CLASS NOTES
POSE AT THEIR HOME IN BALTIMORE, MARYLAND. PHOTO BY KATYA BALABAN.
                                                                                                       56     ALUMNI PROFILE

2             2018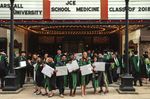 S C H O OL NEWS

Marshall University breaks ground on new school of pharmacy,
graduate student housing complex
   Construction is underway
on a new $56 million school of
pharmacy academic building
and graduate student housing
complex on Marshall University's
health science campus.
   The new academic building,
which will be located at the
corner of Hal Greer Boulevard
and Charleston Avenue in
Huntington, will house research,
instructional, communal and
administrative areas. The gradu-
ate housing project, adjacent
to the Erma Ora Byrd Clinical
Center, will feature 200 units
                                    An architect's rendering of the new graduate student housing complex adjacent to the Erma Ora
for apartment-style living and      Byrd Clinical Center.
will accommodate pharmacy and
medical students as well as resident physicians.                    point in the revitalization of this neighborhood and this
   "Construction of this new pharmacy facility and                  community," said Marshall University President Jerome
graduate student housing complex will be a turning                  A. Gilbert, Ph.D. "We can leverage this project, along
                                                                                 with the resources of our existing health
                                                                                 science campus and Cabell Huntington
                                                                                 Hospital, to reimagine what the Hal Greer
                                                                                 Boulevard corridor can be."
                                                                                     The new facilities are the result of a
                                                                                 public-private partnership between the uni-
                                                                                 versity and private investment firm Signet
                                                                                 LLC. Signet is managing the financing,
                                                                                 design and construction of the project, which
                                                                                 will be funded primarily through proceeds
                                                                                 from the housing complex.
                                                                                     The new complex is expected to be com-
                                                                                 pleted in August 2019.
                                                                              Marshall University celebrated a ceremonial
                                                                              groundbreaking for the complex on June 18, 2018.

Marshall University oral health program honored
with national award
    The Marshall University/West Virginia Oral Health               Coalition was a founding partner of Smiles Across
Coalition, an outreach of the Joan C. Edwards School                America, which helps address and educate children and
of Medicine, received the 2018 Smiles Across America®               their families on the importance of oral health care. It
Program Champion Award from Oral Health America                     was also instrumental in establishing the West Virginia
(OHA) for its work in advancing oral health for more than           Healthy Kids and Families Coalition, a nonprofit that
100,000 low-income children in rural West Virginia and              brings together organizations and state agencies in a col-
its contributions to the OHA webinar series.                        laborative effort to improve the health of West Virginia
    The Marshall University/West Virginia Oral Health               children and families.

                                                                                                      Benefactor Magazine           3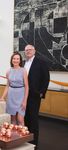 SC HOOL NEW S
      Dean Shapiro achieves honor                                   Marshall forms
      of Mastership from American                                   Department of Urology
      College of Physicians                                            The Marshall University Joan C. Edwards School of
                                                                    Medicine established a formal Department of Urology
                                 Joseph I. Shapiro, M.D., was       in July 2018.
                              approved for Mastership by the           Although the school of medicine and Marshall Health
                              American College of Physicians.       have been providing urology services since 2005 under
                              Election to Mastership recognizes     the school's department of surgery, the formation of a
                              outstanding and extraordinary         department means added opportunities for training and
                              career accomplishments. Masters       patient care.
                              must have made a notable contri-         "It is our hope that this expansion will pave the way
                              bution to medicine.                   for expanded urology services, clinical research oppor-
                                 Dr. Shapiro is one of only two     tunities and a urology residency program," said Dean
      Joseph I. Shapiro, M.D. physicians at Marshall University     Joseph I. Shapiro, M.D.
                              ever awarded Mastership — with           James C. Jensen, M.D., a professor, urologic on-
      the first being Maurice A. Mufson, M.D.                       cologist and acting medical director of the Edwards
         Dr. Shapiro will be recognized at the annual convoca-      Comprehensive Cancer Center at Cabell Huntington
      tion ceremony during the Internal Medicine Meeting            Hospital, has been tapped to lead and grow the depart-
      in April 2019.                                                ment as its first chairman.

     Expansion of Graduate Medical Education

       Two additional psychiatry fellowships approved
           The Joan C. Edwards School of Medicine received          Education (ACGME) in February 2018. The approval
       initial accreditation to move forward with two new fel-      signals expansion for both education and clinical care
       lowship programs in the department of psychiatry and         for the school and community, respectively.
       behavioral medicine.                                             The child and adolescent psychiatry fellowship is two
           Approval for the child and adolescent psychiatry         years with four approved positions, while the geriatric
       fellowship and the geriatric psychiatry fellowship was       fellowship is one year with one approved position. The
       issued by the Accreditation Council for Graduate Medical     programs will begin July 1, 2019.

       Dental residency earns full accreditation
         The Commission on Dental Accreditation has                    Dental residents experience an intensive 12-month
       awarded accreditation to the dental residency program,       program designed to train general dentists in the man-
       which began in 2016 under the joint umbrella of Marshall     agement of medically complex situations and special
       University and Cabell Huntington Hospital.                   needs patients in both inpatient and outpatient settings.

       Community consortium launches family medicine residency
          The Marshall Community Health Consortium,                 part of a move toward a single graduate medical edu-
       a group of regional health care providers including          cation (GME) accreditation system that will integrate
       Marshall University Joan C. Edwards School of Medicine       both allopathic and osteopathic programs.
       and Marshall Health, received accreditation of its first        The Marshall Community Health Consortium was
       medical residency program.                                   created to support primary care residency programs in
          The Holzer Osteopathic Family Medicine Residency          small communities. The consortium is composed of the
       Program received full accreditation from the Accreditation   Joan C. Edwards School of Medicine, Marshall Health,
       Council for Graduate Medical Education (ACGME) as            Cabell Huntington Hospital and Valley Health Systems.

4        2018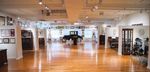 S C H O OL NEWS

 Research News
Marshall School of Medicine research team defines possible
anti-aging intervention
    New research from a team at the Joan C.
Edwards School of Medicine demonstrates that
the Na/K-ATPase oxidant amplification loop
(NAKL) is intimately involved in the aging
process and may serve as a target for anti-aging
interventions. The researchers were also able to
successfully demonstrate the therapeutic potential
of pNaKtide, a synthetic peptide, in improving
impaired physiological functions and slowing
disease development.
    The team's extensive, yearlong study first fo-
cused on aging mice who were given a Western
diet to stimulate oxidant stress to antagonize the
NAKL. The Western diet increased the functional
and structural evidence for aging; however, the      From left (front row): Cameron Cotrill; Rebecca L. Klug, M.D.; Komal Sodhi,
introduction of pNaKtide slowed these changes        M.D.; (center row) Scott Thiesfeldt, MS-2; David E. Bartlett, MS-2; Athar
                                                     Nawab; Joseph I. Shapiro, M.D.; Rebecca Pratt;, (back row) Brian Snoad,
in the mice. The same results were then replicated   MS-1; Richard B. Miller, MS-2; Jiang Liu, M.D., Ph.D.; Juan R. Sanabria,
when human dermal fibroblasts were exposed           M.D.; and Xiaoliang Wang, Ph.D.. Not pictured are: Alexandra Nichols;
to different types of oxidant stress in vitro by     Amrita Mallick, Ph.D.; Krithika Srikanthn, M.D.; Perrine Goguet-Rubio, Ph.D.;
stimulating the NAKL, increasing expression of       Megan N. Lilly; Zijian Xie, Ph.D.; Nader G. Abraham, Ph.D., Dr. H.C., FAHA.
senescence markers, and causing cell injury. With
pNaKtide treatment, the researchers demonstrated                    The findings are published in the June 26, 2018,
that the negative attributes associated with aging were          edition of Scientific Reports, an online journal from the
significantly dampened.                                          publishers of Nature.

                                                                    Marshall scientist receives
 Marshall School of Medicine                                        Young Investigator Award for
 receives multi-million dollar                                      neonatal brain research
 grant to research obesity
                                                                       Joan C. Edwards School
 and related diseases                                               of Medicine researcher W.
                                                                    Christopher Risher, Ph.D.,
        Uma Sundaram, M.D., vice dean for research                  was awarded a 2018 NARSAD
    at the Joan C. Edwards School of Medicine and a                 Young Investigator Grant for
    board-certified gastroenterologist, was awarded a               his work with neonatal ab-
    five-year, $10.78 million grant from the National               stinence syndrome (NAS).
    Institutes of Health to investigate obesity and                 Dr. Risher, an assistant pro-
    obesity-related conditions.                                     fessor in the department of
        This is the first time in nearly 15 years that              biomedical sciences received
    Marshall's medical school has received a presti-                a two-year, $70,000 grant
    gious Centers of Biomedical Research Excellence                 from the Brain and Behavior
    (COBRE) grant and is the largest programmatic                   Research Foundation to in-      W. Christoper Risher, Ph.D.
    award in the school's history. The federal funding              vestigate brain development
    is designed to help strengthen an institution's                 in babies born with NAS. He will use a mouse model to
    biomedical research infrastructure.                             determine how prenatal opioid exposure affects nervous
                                                                    system structure and connectivity.

                                                                                                       Benefactor Magazine           5
SC HOOL NEW S

       Retirees

                                                            John W. Leidy Jr., M.D., Ph.D.
           Since July 1, 2017, the school of
         medicine announced the retirement of                Professor
                                                       Department of Internal
                these faculty members.                       Medicine

                                                       Dates of employment
        Thank you for your dedication to our
                                                           July 1, 1986
         students, research and the practice                     ~
                     of medicine.                         June 30, 2018

               Linda G. Brown, M.D.                              Gerard J. Oakley, M.D.

                            Professor & Chair                Professor
                          Department of Pathology     Department of Obstetrics
                                                          & Gynecology

                            Dates of employment        Dates of employment
                              January 1, 1998           February 1, 1997
                                      ~                          ~
                              January 3, 2018           February 2, 2018

           Benjamin M. Edwards, M.D.                              Ross M. Patton, M.D.

                            Assistant Professor             Professor
                          Department of Obstetrics    Department of Family &
                              & Gynecology              Community Health

                            Dates of employment        Dates of employment
                              January 3, 1994              July 1, 1987
                                      ~                          ~
                              August 30, 2018             June 30, 2018

                Yoram Elitsur, M.D.                              Bruce A. Ratcliff, M.D.

                                 Professor                   Professor
                           Department of Pediatrics   Department of Obstetrics
                                                          & Gynecology

                            Dates of employment        Dates of employment
                              August 7, 1990            December 1, 1999
                                      ~                          ~
                             December 5, 2018           September 5, 2018

6       2018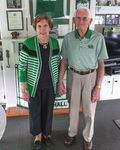 S C H O OL NEWS

In Memoriam

                       Lester R. Bryant, M.D.

    Dr. Bryant passed away May 2, 2018, at the age of 87. Dr. Bryant was an
 accomplished cardiothoracic surgeon and researcher when he was named
 dean of the Marshall School of Medicine in 1985, following Dr. Robert
 Coon. Dr. Bryant left Marshall in 1989 for the University of Missouri-
 Columbia, where he initiated an era of growth focused on rural medicine
 and telehealth until his retirement in 2000.

                                                           Robert B. Hayes, Ph.D.

                                       Dr. Hayes passed away May 11, 2018, at the age of 92. Dr. Hayes served
                                   Marshall University as its 11th president from 1974 to 1983. His term in office
                                   has been called the "Decade of Progress" due to the academic achievements and
                                   facility improvements that took place during his tenure, including the creation
                                   of the School of Medicine and construction of the medical education building
                                   adjacent to the Veterans Affairs Medical Center in Huntington.
                                       In 2006, in collaboration with C.T. Mitchell, Dr. Hayes penned "$7,000 in
                                   the Bank: The Remarkable Story of Marshall University's Joan C. Edwards
                                   School of Medicine," chronicling the journey of creating the medical school.
                                       "Dr. Hayes was a remarkable visionary for Marshall University. In particu-
                                   lar, he played a critical role in establishing the Marshall University School of
                                   Medicine," said Dean Joseph I. Shapiro, M.D. "The impact of his work continues
                                   to benefit the citizens of West Virginia in general and the Tri-State region in
                                   particular. His legacy is immense. We extend our most sincere condolences to
                                   his family and share in the grieving at the passing of this great man."

                    Laura L. Richardson, Ph.D.

    Dr. Richardson, director of pre-clinical education and professor of
 anatomy at the Marshall University Joan C. Edwards School of Medicine,
 passed away unexpectedly on May 31, 2018. She also led the school's Human
 Gift Registry program. Dr. Richardson's contributions during her nearly
 20 years at the School of Medicine are too many to list. A memorial service
 was held by the school on July 29, 2018. The Class of 2021 dedicated their
 scholarship to her memory.

                                                                                          Benefactor Magazine         7
C OV E R S TORY

For the
McCorkle family,
celebrating
the School of
Medicine's 40th
anniversary is a
family affair.

I
    t was a shared vision of success
    that brought Douglas C. McCorkle,
    M.D., and 23 of his peers to the
Marshall University School of Medicine
in 1978. As the medical school's inaugu-
ral class, their dreams of success were
not only for themselves but also for the
fledgling school.
   "I didn't know any of the people in my
class, but we all became friendly immedi-
ately," said McCorkle, who was one of 18
to graduate in 1981. "None of us knew
how to act as medical students — there
were no upperclassmen we could ask —
so we were all figuring out together how
to make this thing successful. It was an
unusual environment, but it was a good
place to be. We were all invested in the
success of the school, and the school was
invested in us."
   McCorkle, an ENT physician, remains
as invested in the School of Medicine's
success today as he was 40 years ago.
Earlier this year, he and his wife, Lynn
Harris-McCorkle, M.D., made the largest
one-time gift by a graduate in the school's
history, establishing the McCorkle Family

                 Benefactor Magazine          9
C OVER STORY
     Scholarship in honor of the individu-      the dream was coming to fruition,         options. My parents were thrilled, of
     als who have impacted Doug's life          it was an opportunity he couldn't         course, but it was a good option for
     and career.                                pass up.                                  me, too. I thought, 'I can live at home
         "Lynn and I are so fortunate to be        "The thought of coming home for        and save money and get my mom to
     in a position to give back to Marshall,"   medical school was exciting to me,"       do my laundry.'"
     McCorkle said. "It really feels good to    he said. "Once I got the acceptance          After graduating from the School
     say thanks to the school and recognize     letter, I didn't even think about other   of Medicine in 1981, McCorkle com-
     the individuals who've figured promi-
     nently in our lives. We'll always have
     a deep sense of gratitude to Marshall            "We'll always have a deep sense
     and the wonderful people there."
         Individuals recognized in the en-
     dowment include Doug's beloved
                                                      of gratitude to Marshall and
     mother Jane Ann Hayden McCorkle;
     Dr. Albert C. Esposito, a pioneer in             the wonderful people there."
     the creation of the medical school; Dr.
     Charles H. McKown Jr., then-chair                             — Douglas C. McCorkle, M.D.
     of the admissions committee and
     former dean; Cynthia A. Warren, as-
     sistant dean of admissions; and Linda
     S. Holmes, director of development
     and alumni affairs.
         "To have one of the graduates of
     our first class, one of our true pio-
     neers, doing something so significant
     for our future students is a testament
     to not only Doug's success as a phy-
     sician but also his loyalty," Holmes
     said. "I can't thank Doug and Lynn
     enough for the impact they've made,
     and going forward I hope others will
     join them in making a difference."
         McCorkle, a native of Huntington
     who now resides near Baltimore, said
     he knew from a young age that he
     wanted to be an ENT doctor, having
     spent numerous summers with his
     uncle Dr. G. Douglas Hayden, an
     ENT physician in Richmond.
         "It sounds strange to say you've
     wanted to be an ENT doctor since
     you were 6 years old, but it's true,"
     McCorkle said. "My uncle would
     take me on rounds, even as a small
     child, and I loved hearing the positive
     feedback he got from his patients."
         McCorkle attended the University
     of Richmond to be near his uncle
     and was earning a master's degree in
     biology there when he began to hear
     exciting news from Huntington. His
     mother, a friend of Drs. McKown
     and Esposito, had been following
     Marshall's plans to start a medical
     school. When she told McCorkle that

10      2018
C OV E R S TORY
                                                                                     father, a radiologist for a mother and
                                                                                     a son in medical school, you'd think
                                                                                     conversations around the McCorkle
                                                                                     family dinner table would be esoteric.
                                                                                     But for the McCorkles, between their
                                                                                     summer cottage on Chesapeake Bay,
                                                                                     their extensive collection of modern
                                                                                     art, their love of history and their
                                                                                     passion for traveling, it's all about bal-
                                                                                     ance. Doug is a fellow at the Corning
                                                                                     Museum of Glass in New York and is
                                                                                     an avid collector of antiques as well.
                                                                                         "Life, for us, is about balancing our
                                                                                     professional careers, our family and
                                                                                     our interests and hobbies," he said,
                                                                                     offering a few words of wisdom for
                                                                                     aspiring doctors. "Find an aspect of
                                                                                     medicine that you enjoy, and work
                                                                                     hard at it to be good. But find other
                                                                                     things that make you happy, too."
                                                                                         Looking back on the faculty, staff
                                                                                     and community that supported his
                                                                                     class while they navigated those early
  "Life, for us, is about balancing                                                  years of the medical school together,
                                                                                     he said what set the school apart 40
  our professional careers, our family                                               years ago is what continues to set it
                                                                                     apart today: the people.
  and our interests and hobbies.                                                         "The Marshall University School
                                                                                     of Medicine is newer and bigger.

  Find an aspect of medicine that                                                    It's a mature medical school now.
                                                                                     More specialties are offered, and the
                                                                                     physical plant has changed. But the
  you enjoy, and work hard at it to                                                  people are the constant," McCorkle
                                                                                     said. "When you've been away for
  be good. But find other things that                                                a while, you think you remember
                                                                                     how nice and warm and welcoming
  make you happy, too."                                                              everyone is — but when you come
                                                                                     back, the experience always surpasses
                                                                                     whatever I remembered."
                       — Douglas C. McCorkle, M.D.                                       McCorkle said it's an honor to
                                                                                     pay back that kindness and support
                                                                                     by investing in the school's future.
pleted his ENT residency at WVU,          footsteps, recently completed his first    The vision of success he had for
where the lifelong Thundering Herd        year of medical education at the Joan      Marshall 40 years ago remains un-
fan learned Morgantown wasn't such        C. Edwards School of Medicine. As          changed today.
a bad place after all — in part because   a member of the school's 40th class,           "I've had a successful career over
it was where he met Lynn, a third-        he will graduate exactly 40 years after    the past 40 years, and the Marshall
year medical student working toward       his father.                                School of Medicine is where it all
a career as a radiologist. The pair          Holmes said the McCorkles' 40-          started," he said. "I owe a lot to
were married in 1983 and now have         year legacy story embodies four de-        Marshall, and I want only the best
three children, Harrison, Lindsay and     cades of success at the medical school     for the medical school."
Colin. Harrison works in insurance        and one of her favorite sayings, "We're
in Houston, and Lindsay works in          not just training students. We're train-
investment banking in New York            ing the parents of future students."       Katherine Pyles is a freelance writer
City. Colin, following in his father's       With an ENT physician for a             living in Huntington, West Virginia.

                                                                                                  Benefactor Magazine             11
Joan C. Edwards School of Medicine's Class of 2021
     WHITE COAT CEREMONY
                                                 August 4, 2017
     T
              he Marshall University Joan C. Edwards School                faculty, staff and friends who have purchased white coats
              of Medicine Alumni Association gratefully extends            and medical instruments for the Class of 2021. Names of
              its appreciation for the generosity of the alumni,           donors and student recipients are on the next two pages.

                                                 The tradition lives on. The annual White Coat Ceremony took place on Aug. 4, 2017.

     The guest speaker was Paul B. Ferguson,
     M.D., ('07) chairman of the department of
     neurology at the Joan C. Edwards School
     of Medicine and the 2017 recipient of the
     Arnold P. Gold Foundation's Leonard Tow
     Award, which recognizes faculty members
     who demonstrate clinical excellence and
     compassion.

                                                 Live the Legacy. The Class of 2021 includes six legacy students, meaning one or both
                                                 parents are Marshall School of Medicine alumni. Front row (L to R) Amanda R. Clark; James
                                                 P. Clark, M.D. ('91); Carol H. Cooper, M.D. ('89); Ryan F. Cooper; A. Wayne Thacker, M.D.
                                                 ('90); R. Erin Thacker; Teresa R. Thacker, M.D. ('90); Victor F. Nease, M.D. ('85); and Cecilia
                                                 M. Nease. Back row (L to R) Douglas C. McCorkle, M.D. ('81); Colin E. McCorkle; Daniel W.
                                                 Russell, M.D. ('90); and Benjamin T. Russell.

     75 Thank Yous. The Class of 2021
     extends its appreciation to Joseph B.
     Touma, M.D., and his wife, Omayma T.
     Touma, M.D., who once again generously
     donated funds to provide each student
     with a stethoscope and presented the
     gifts during the ceremony. Pictured are     The Joan C. Edwards School of Medicine welcomed 75 new medical students into the Class
     Dr. Joseph B. Touma and Nathan Baisden.     of 2021 with its 21st annual white coat ceremony.

12      2018
WH I T E C OAT C EREMONY

White Coats
ALUMNI                                 CLASS               SOM                   ALUMNI                                 CLASS                  SOM
& FRIENDS                              YEAR              STUDENT                 & FRIENDS                              YEAR                 STUDENT
Kelleé E. Abner, M.D.                      1992        Samantha A. Smith         Susanna A. Kapourales, M.D.                2011          Hannah B. Asebes
Quartel-Ayne Amjad, M.D.                   2007        Madison M. Jennings       Imran T. Khawaja, M.D.                     Faculty       Ryan F. Cooper
Jerome B. Aya-ay, M.D.                     2004        Mohamed Amine Feliachi    Michael E. Kilkenny, M.D.                  1982          Zachary L. Casto
James B. Becker, M.D.                      1993        Amanda R. Clark           Joseph M. King, M.D.                       2007          Jett A. MacPherson
E. Fritz Braunlich, M.D.                   1994        W. Anthony Hayes          Devin A. King, M.D.                        1999          Mark T. Castle
Peter A. Chirico, M.D.                     Faculty     Kara V. Anderson          Amber L. Kuhl, M.D.                        2000          Angela M. Haikal
Mark E. Coggins, M.D.                      1987        Ibrahim Alhaji Mohammed   M. Ann Kuhn, M.D.                          1996          Keegan A. Zacharie
Kevin J. Conaway, M.D.                     1991        Timothy M. Kocher         Dr. James M. & Mrs. Elizabeth Lewis        Faculty       Jesse C. Lewis
Amy L. Conley, M.D.                        1998        Carly A. Clark            John M. Maher, Ph.D.                       Friend        Kevin A. Clark
Robert J. Cure, M.D.                       1998        John D. Young             David L. Martin Jr., M.D.                  2005          David E. Bartlett
Dr. Ramona A. & Mr. Timothy J. Dagostine   1995        Samuel C. Wood            Drs. Douglas C. & Lynn H. McCorkle         1981          Colin E. McCorkle
Samuel R. Davis, M.D.                      1983        Timothy C. Adkins         Aaron M. McGuffin, M.D.                    1999          Ryann N. Conley
Larry D. Dial Jr., M.D.                    1999        Adam N. Bicak             Brenda L. Mitchell, M.D.                   Faculty       Sarah L. Cole
Yoram Elitsur, M.D.                        Faculty     Daniel S. Jayasuriya      Dr. Maurice A. & Mrs. Diane C. Mufson Faculty            Christine Z. Yu
Joseph E. Evans, M.D.                      1982        Anthony S. Workman        Muhammed A. Muzaffar, M.D.                 Faculty       Jordan N. Dever
Dr. Adam M. & Mrs. Emily K. Franks         1999        Amber R. Stewart          Nancy B. Norton, M.D.                      1999          Madison N. Crank
Dr. Frank E. & Mrs. Lisa Fumich            1999        Rachel L. Wargacki        Dr. Nizar D. & Mrs. Zeinab Noureddine 2004               Shefali Khanna
Drs. Adrian S. & Amy L. Garmestani         2001        Dylan S. Weaver           Dr. Gretchen E. & Mr. Stephen A. Oley 1982               Allison C. Thompson
Dr. Jeffry T. & Mrs. Mary S. Gee           1996        Landon D. Thompson        John A. Parker Jr., M.D.                   Faculty       Richard Benjamin Miller
W. Douglas Given, M.D.                     1983        Benjamin J. Frear         Terry G. Pritt, M.D.                       1985          Sydney M. Graham
Lynne J. Goebel, M.D.                      Faculty     Caitlin M. Mulvihill      Mohammed I. Ranavaya, M.D.                 Faculty       Mohammed I. Ranavaya II
Shea M. Goodrich, M.D.                     2011        Heather M. Bucur          Leslie Pack Ranken, M.D.                   2006          Ruth Vaughan Knouse
Rose A. Goodwin, M.D.                      1982        Callie H. Seaman          Ezra B. Riber, M.D.                        1984          Nicholas W. Lehman
Dr. Nancy B. & Mr. P. Nolan Graham         1987        Noor Mozahem              Daniel W. Russell, M.D.                    1990          Benjamin T. Russell
Dr. Bobby L. & Mr. Eric K. Hardin-Miller 1997          Matthew J. Cincotta       Joseph C. Shanklin, M.D.                   1996          David C. L. Mounts
Glenn A. Harper, M.D.                      1995        Matthew S. Schade         W. Mitch Shaver, M.D.                      1990          Jonathan W. Ray
Curtis W. Harrison Jr., M.D.               1998        Evan M. McClanahan        Tina M. Sias, M.D.                         1992          Katina K. Nicoloudakis
Nathan R. Hatfield, M.D.                   2011        Mercy O. Babatope         Stephen C. Smith, M.D.                     1981          Drake A. Seccurro
Dr. R. Mark & Mrs. Monica W. Hatfield 1983             Rebecca Erin Thacker      Mr. Terry A. & Mrs. Amy M. Smith           Friend/Faculty Nicholas J. E. Newell
J. Robert Hayes, M.D.                      2008        Harsha S. Iyer            Mary E. Smyrnioudis, M.D.                  2009          Cherishma Nagisetty
Tracy L. Hendershot, M.D.                  2008        James F. Richey Jr.       Staci K. Stalcup, M.D.                     2002          Meagen M. Carter
Robert A. Hess, M.D.                       1984        Halley J. Alberts         Drs. David P. Rupp & Katherine J. Steele   2010/2013     Hannah R. Leport
Becki S. Hill, M.D.                        1994        Kayla S. Rodriguez        Thomas B. Styer, M.D.                      1982          Nathan A. Baisden
Drs. Caleb R. Huff & Andrea M. Lauffer     2013/2010   Logan R. Godfrey          Amy A. Vaughan, M.D.                       1992          Hannah R. Datz
Mr. James L. & Mrs. Selena M. Johe         Friend      Amy L. Smith              Janet N. Wallace, M.D.                     1992          Cecilia M. Nease
Joseph L. Joyce, M.D.                      1997        Scott T. Thiesfeldt       Tsailing Wang, M.D.                        1991          Ifeoluwatomi Fuwape
Mr. Neil A. Kaplan                         Friend      Samuel A. Kaplan          Patricia L. Wilson, M.D.                   1994          Samuel P. Dungan
                                                                                 Donnah S. Wolodkin Whitaker, M.D.          1984          Charity C. Powers

Medical Instruments
ALUMNI                                 CLASS               SOM                   ALUMNI                                 CLASS                  SOM
& FRIENDS                              YEAR              STUDENT                 & FRIENDS                              YEAR                 STUDENT
Kelleé E. Abner, M.D.                      1992        Samantha A. Smith         E. Fritz Braunlich, M.D.                   1994          W. Anthony Hayes
Hagger Ali, M.D.                           2016        Angela M. Haikal          Peter A. Chirico, M.D.                     Faculty       Kara V. Anderson
Quartel-Ayne Amjad, M.D.                   2007        Madison M. Jennings       Charles W. Clements II, M.D.               1997          Timothy M. Kocher
Jerome B. Aya-ay, M.D.                     2004        Mohamed Amine Feliachi    Mark E. Coggins, M.D.                      1987          Ibrahim Alhaji Mohammed
James B. Becker, M.D.                      1993        Amanda R. Clark           Amy L. Conley, M.D.                        1998          Carly A. Clark
Lauren E. Bevins Cline, M.D.               2012        Sarah L. Cole             Robert J. Cure, M.D.                       1998          John D. Young

                                                                                                                                   Benefactor Magazine              13
WHITE COAT CE R E M O NY

     Medical Instruments
     ALUMNI                                     CLASS                   SOM                           ALUMNI                                     CLASS              SOM
     & FRIENDS                                  YEAR                  STUDENT                         & FRIENDS                                  YEAR             STUDENT
     Dr. Ramona A. & Mr. Timothy J. Dagostine       1995            Samuel C. Wood                    David L. Martin Jr., M.D.                   2005          David E. Bartlett
     Jerry A. Dague, M.D.                           2000            Jordan N. Dever                   Drs. Douglas C. & Lynn H. McCorkle          1981          Colin E. McCorkle
     Samuel R. Davis, M.D.                          1983            Timothy C. Adkins                 Aaron M. McGuffin, M.D.                     1999          Ryann N. Conley
     Larry D. Dial Jr., M.D.                        1999            Adam N. Bicak                     Ken F. McNeil, M.D.                         1986          Nicholas J. E. Newell
     Dr. Adam M. & Mrs. Emily K. Franks             1999            Amber R. Stewart                  Lea Ann Moricle, M.D.                       1985          Meagen M. Carter
     Dr. Frank E. & Mrs. Lisa Fumich                1999            Rachel L. Wargacki                Dr. Maurice A. & Mrs. Diane C. Mufson Faculty             Christine Z. Yu
     Drs. Adrian S. & Amy L. Garmestani             2001            Dylan S. Weaver                   Michael J. Nerenberg, M.D.                  1985          Ryan F. Cooper
     Dr. Jeffry T. & Mrs. Mary S. Gee               1996            Landon D. Thompson                Nancy B. Norton, M.D.                       1999          Madison N. Crank
     Robert B. Gray, M.D.                           1999            Benjamin J. Frear                 Dr. Gretchen E. & Mr. Stephen A. Oley 1982                Allison C. Thompson
     Dr. Bobby L. & Mr. Eric K. Hardin-Miller 1997                  Matthew J. Cincotta               John A. Parker Jr., M.D.                    Faculty       Richard Benjamin Miller
     Curtis W. Harrison Jr., M.D.                   1998            Evan M. McClanahan                Amanda N. Pauley, M.D.                      2008          Callie H. Seaman
     Drs. Forrest S. Harrison & Megan E. Docherty   2011            Daniel S. Jayasuriya              Leela V. Raju, M.D.                         2003          Noor Mozahem
     Nathan R. Hatfield, M.D.                       2011            Mercy O. Babatope                 Mohammed I. Ranavaya, M.D.                  Faculty       Mohammed I. Ranavaya II
     Dr. R. Mark & Mrs. Monica W. Hatfield 1983                     Rebecca Erin Thacker              Leslie Pack Ranken, M.D.                    2006          Ruth Vaughan Knouse
     J. Robert Hayes, M.D.                          2008            Harsha S. Iyer                    Charlotte A. Rhee, M.D.                     1991          Heather M. Bucur
     Mary J. Haynes, M.D.                           1997            Sydney M. Graham                  Ezra B. Riber, M.D.                         1984          Nicholas W. Lehman
     Tracy L. Hendershot, M.D.                      2008            James F. Richey Jr.               Cris R. Richardson, M.D.                    1994          Shefali Khanna
     Gregory S. Hendricks, M.D.                     2001            Anthony S. Workman                Rhonda S. Ross, M.D.                        1994          Amy L. Smith
     Jonathan A. Hess, M.D.                         2012            Halley J. Alberts                 Daniel W. Russell, M.D.                     1990          Benjamin T. Russell
     Becki S. Hill, M.D.                            1994            Kayla S. Rodriguez                Joseph C. Shanklin, M.D.                    1996          David C. L. Mounts
     Joseph L. Joyce, M.D.                          1997            Scott T. Thiesfeldt               W. Mitch Shaver, M.D.                       1990          Jonathan W. Ray
     David C. Jude, M.D.                            1988            Matthew S. Schade                 Tina M. Sias, M.D.                          1992          Katina K. Nicoloudakis
     Mr. Neil A. Kaplan                             Friend          Samuel A. Kaplan                  Stephen C. Smith, M.D.                      1981          Drake A. Seccurro
     Susanna A. Kapourales, M.D.                    2011            Hannah B. Asebes                  Mary E. Smyrnioudis, M.D.                   2009          Cherishma Nagisetty
     Michael E. Kilkenny, M.D.                      1982            Zachary L. Casto                  Drs. David P. Rupp & Katherine J. Steele    2010/2013     Hannah R. Leport
     Joseph M. King, M.D.                           2007            Jett A. MacPherson                Thomas B. Styer, M.D.                       1982          Nathan A. Baisden
     Devin A. King, M.D.                            1999            Mark T. Castle                    Amy A. Vaughan, M.D.                        1992          Hannah R. Datz
     M. Ann Kuhn, M.D.                              1996            Keegan A. Zacharie                Krista T. Wagoner, M.D.                     2012          Charity C. Powers
     Dr. Jay R. & Mrs. Kaitlin A. Lakhani           2007            Logan R. Godfrey                  Janet N. Wallace, M.D.                      1992          Cecilia M. Nease
     Dr. James M. & Mrs. Elizabeth Lewis            Faculty         Jesse C. Lewis                    Tsailing Wang, M.D.                         1991          Ifeoluwatomi Fuwape
     John M. Maher, Ph.D.                           Friend          Kevin A. Clark                    Patricia L. Wilson, M.D.                    1994          Samuel P. Dungan
                                                                                                      Donnah S. Wolodkin Whitaker, M.D.           1984          Caitlin M. Mulvihill

     Sponsors
     ALUMNI                                           CLASS              ALUMNI                                  CLASS              ALUMNI                                          CLASS
     & FRIENDS                                        YEAR               & FRIENDS                               YEAR               & FRIENDS                                       YEAR
     Jerry A. Dague, M.D.                                    2000        Jack L. Kinder Jr., M.D.                    1991           Stephen T. Pyles, M.D.                             1981
     Robert B. Gray, M.D.                                    1999        Andrea D. Marcum Vallejos, M.D.             2006           Charlotte A. Rhee, M.D.                            1991
     Dr. R. Mark & Mrs. Monica W. Hatfield                   1983        David L. Martin Jr., M.D.                   2005           Ezra B. Riber, M.D.                                1984
     J. Robert Hayes, M.D.                                   2008        James C. McCabe, M.D.                       1988           Cris R. Richardson, M.D.                           1994
     Mary J. Haynes, M.D.                                    1997        Reginald J. McClung, M.D.                   1983           Hobart K. Richey, M.D.                             1983
     Jonathan A. Hess, M.D.                                  2012        Ken F. McNeil, M.D.                         1986           Rhonda S. Ross, M.D.                               1994
     Robert A. Hess, M.D.                                    1984        Tristan F. Meador, M.D.                     2011           Sandra L. Skar, M.D.                               1997
     James T. Holbrook, M.D.                                 1987        Mario R. Morenas, M.D.                      1995           Brenda C. Smith, M.D.                              1981
     Nathan M. Jesse, M.D.                                   2001        Eric A. Morgan, M.D.                        1991           Kevin S. Smith, M.D.                               1986
     David C. Jude, M.D.                                     1988        Lea Ann Moricle, M.D.                       1985           Mary E. Smyrnioudis, M.D.                          2009
     Robert W. Keefover, M.D.                                1982        Michael J. Nerenberg, M.D.                  1985           Ron D. Stollings, M.D.                             1982
     Michael E. Kilkenny, M.D.                               1982        Julia L. Pasquale, M.D.                     2003           James E. Tomblin II, M.D.                          1986
                                                                         Steve Pribanich, M.D.                       1991

14        2018
Leading in the
WEST VIRGINIA LEGISLATURE
      How three School of Medicine alumni are impacting West Virginia
                 through serving in the State Legislature

 Senator Mike Maroney, Delegate Matt Rohrbach and Senator Ron Stollings.

 I
     t's different from any clinic, operating room or                 done," Maroney said. "In that first year, you feel like
     hospital they've ever worked in. They trade in their             you're in someone else's house, playing a game that
     white coats and stethoscopes for suits and sessions.             they made up and you're only one who doesn't know
    For about two months out of the year, three Joan C.               all the rules."
 Edwards Marshall University School of Medicine alumni                    Now in his second term, Maroney chairs the health
 serve West Virginia in the state legislature.                        and human resources committee.
    Mike Maroney, M.D., R-Marshall, graduated from                        "The first year, I was treading water and learning the
 Marshall's medical school in 1994. He has served as a                ropes. The second year felt more productive, but you
 state senator representing District 2, covering several              definitely have a role producing legislation and, at least
 counties in the northern part of the state, since being              in my opinion, it will benefit the state," Maroney said.
 elected in 2016.                                                         Ron Stollings, M.D., D-Boone, also serves as a state
    "It's completely different to anything that I've ever             senator, representing District 7, including Boone, Lincoln,

                                                BY KASEY STEVENS
                              PHOTO BY WV LEGISLATIVE PHOTOGRAPHY, WILL PRICE

                                                                                                       Benefactor Magazine          15
A LU M NI IN T HE W V L E GIS L AT UR E

     Logan, part of Mingo, and part of Wayne counties. He            ance from us with regard, particularly to health policy,
     was first elected in 2006 and graduated from Marshall's         but it's just like you build relationships with your pa-
     medical school in 1982.                                         tients and your colleagues, you build relationships with
        Stollings has a strong background in economic de-            your fellow legislators and that is very beneficial for the
     velopment, which has undoubtedly benefited him in his           future of West Virginia," Stollings said.
     role in the legislature.
        "I became a community and regional education and             All in a Day's Work
     economic development activist, so I was exposed to                 Coming with the position is its own set of challenges.
     the legislature through LOCEA (Legislative Oversight            All three still balance working as medical professionals
     Commission on Education Accountability)," Stollings             and serving in the legislature.
     said. "I just thought that after serving as a member               Rohrbach recently completed two procedures in
     of the University System Board of Trustees and as a             Huntington in the morning, then made the drive to
     member of the Higher Education Policy Commission                Charleston to report for a special legislative session.
     the next step to be more impactful would to be to serve            "As physicians, we act quickly, we make decisions
     in the legislature."                                            and handle it and get on to the next issue and of course
        Also on the medical school's roster of alumni in the         you're one of 134 people up there and certainly you
     legislature is Matthew Rohrbach, M.D., R-Cabell,                can't get it done as quickly, so it's frustrating at times,"
     serving in the House of Delegates. Rohrbach graduated           Stollings said.
     from Marshall with his undergraduate degree and later              Even through those frustrations, the school of
     completed medical school at Marshall in 1984. He has            medicine alumni have still found a way to impact policy
     served in the house since 2014, representing District           affecting public health, economic development, educa-
     17, which covers parts of Cabell and Wayne counties.            tion and more.
        "My decision to run for the House of Delegates was              "You and your party, or anyone else for that matter,
     basically because of the drug problem. I was just tired         comes up with something that you think is going to
     of watching what was going on and we needed some                benefit the state, and you've got to run with it," Maroney
     action," Rohrbach said.                                         said. "You push it through the Senate, try to gather some
                                                                     support in the House and you get the Governor to sign
     Impacting the Population                                        it — you feel like you actually have made a law and you
        Of the 134 state senators and delegates, a variety of        potentially have changed the state for the better."
     careers are represented, but as the alumni point out,
     physician representation in the legislature is important.       Marshall Family First
        "I believe as much as anyone there, I interact on a             Regardless of their party affiliations or policy wins
     daily basis with my constituents. I think this probably         they get, all three physicians are proud Sons of Marshall.
     gives me a better handle on what people are thinking               "I'm not only proud of the school, but I think the
     than an awful lot of my colleagues," Rohrbach said.             school's proud of its graduates and the fact that so many
        When working in Madison, West Virginia, Stollings            of its graduates stayed locally and attempted to be in
     said he often interacts with about 20 to 30 patients per day,   primary care," Stollings said.
     which keeps him in tune with their concerns and problems.          Rohrbach serves on the education committee in the
        "Being a physician provides one of the best roles to         House of Delegates and has for the past four years,
     interact with your constituents, because you know your          where he has received the opportunity to advocate for
     constituents not only as a patient, but also as a citizen       the university.
     in your area," Stollings said.                                     "I'm amazed at the growth both in the college and
        Maroney practices radiology and gets less of a chance        in the medical school, so I'm very proud to have went
     for direct interaction with constituents, although when         to Marshall University and I'm proud to represent
     he does, he uses it as an opportunity to listen.                Marshall in the legislature," Rohrbach said.
        "This is a small state, these are small communities,            Maroney said the connections he made in the radiol-
     and everyone knows for the most part who people are,            ogy department while learning at Marshall pushed him
     so I do get to hear feedback, positive and negative, on         to reach his goals.
     a weekly basis," Maroney said.                                     "It afforded me the chance to spend my life doing
        The role of physicians in the legislature can often          what I wanted to do, I will never forget the opportunity
     provide specific insight to healthcare bills, affecting         that I had because of Marshall."
     policy by their expertise in that area.
        "I think physicians are respected in the legislature,
     they're looked up to and other legislators seek guid-           Kasey Stevens is the managing editor of Benefactor.

16      2018
Another MARCHAnother
             ,       MATCH
            Marshall celebrates outstanding residency matches with fourth-year students in the
             National Residency Matching Program's annual Match Day on March 16, 2018.

     (Right) Andrew Vess
      of Verdunville, West
 Virginia, matches to The
  Ohio State University in
           anesthesiology.

 (Below) The excitement
     in the air is palpable
   as Joseph E. Klaus of
  Hampstead, Maryland,                                                               (Above) Deena Hossino
 and his classmates find                                                             of Charleston, West
out where they matched.                                                              Virginia, pins her match
 He was one of five from                                                             Charleston Area Medical
     Marshall to match in                                                            Center to the board.
           anesthesiology
                  this year.                                                         (Left) Leah D. Stalnaker
                                                                                     of St. Albans, West
                                                                                     Virginia, opens her
                                                                                     match results for a
                                                                                     triple board residency in
                                                                                     pediatrics/psychiatry/
                                                                                     child psychiatry.

                                                                                       • 17% of students from
                                                                                          the Class of 2018
                                                                                          remained in West
                                                                                          Virginia for residency.

                                                                                       • 53% of members from
                                                                                          the Class of 2018
                                                                                          entered primary care
                                                                                          residencies.

                                                                                Benefactor Magazine                 17
RESIDENCY MATCHES FOR THE CLASS OF 2018
                              ARIZONA                                                                KENTUCKY
     Hayden A. Ansinelli Tucson         Transitional Year at University    Jeremy M. Adkins  Lexington  Neurological Surgery at
     		                                 of Central Florida College of      		                           University of Kentucky Medical
     		                                 Medicine, Ocala, Florida,          		Center
     		                                 followed by Radiation Oncology     Brooke C. Andrews Lexington  Obstetrics-Gynecology at
     		                                 at University of Arizona College   		                           University of Kentucky Medical
     		                                 of Medicine                        		Center
                                                                           Forest H. Lefevre Lexington  Emergency Medicine at
                                                                           		                           University of Kentucky Medical
                            CALIFORNIA                                     		Center
     Olumayowa M. Dayo Oakland Obstetrics-Gynecology at                    Travis D. Parkulo Louisville Orthopaedic Surgery at
     		                        Kaiser Permanente Oakland                   		                           University of Louisville School
     		                        Medical Center                              		                           of Medicine
     Anu Pokharel      Oakland Internal Medicine at Alameda                Caleb P. Webb     Louisville Emergency Medicine at
     		                        Health System-Highland                      		                           University of Louisville School
     		Hospital                                                            		                           of Medicine

                          CONNECTICUT                                                                LOUISIANA
     Justin M. Pacor New Haven          Internal Medicine at Yale-New      Kimiknu Mentore New Orleans Internal Medicine-Pediatrics at
     		                                 Haven Hospital                     		                          Louisiana State University
     Aladdin Tarakji Farmington         Medicine-Preliminary at            		                          School of Medicine
     		                                 Marshall University, followed by
     		                                 Radiology-Diagnostic at
     		                                 University of Connecticut                                    MARYLAND
     		                                 School of Medicine                 Joseph E. Klaus Baltimore Medicine-Preliminary at
                                                                           		                        MedStar Harbour Hospital,
                                                                           		                        Baltimore, followed by
                    DISTRICT OF COLUMBIA                                   		                        Anesthesiology at Johns Hopkins
     Saloni Bhatt Washington Pediatrics at MedStar                         		Hospital
     		                      Georgetown University
     		Hospital
                                                                                                      MISSOURI
                                                                           Mohit Harsh St. Louis                 Internal Medicine at Barnes-
                              FLORIDA                                      		                                    Jewish Hospital
     Joseph AbuRahma   Gainesville Anesthesiology at University of
     		                            Florida College of Medicine -
     		                            Shands Hospital                                                   NEW YORK
     Rachael J. Hager  Gainesville Family Medicine at University of        Lucas A. Bracero Port Jefferson Anesthesiology at Stony Brook
     		                            Florida College of Medicine -           		                              Teaching Hospital
     		                            Shands Hospital
     Keegan S. Mullins Orlando     Emergency Medicine at
     		                            Orlando Health Wayne State                                  NORTH CAROLINA
     		University                                                          Kelsey D. Ash          Concord       Family Medicine at Carolinas
                                                                           		                                   HealthCare System NorthEast
                                                                           Alexandria D. Cremeans Charlotte     Pediatrics at Carolinas Medical
                               ILLINOIS                                    		                                   Center - NC
     Stacee M. Lewis Oaklawn Pediatrics at Advocate Health                 Diane T. Dawley        Greenville Emergency Medicine at Vidant
     		Care                                                                		                                   Medical Center/East Carolina
                                                                           		University
                                                                           Lawrence E. Harbrecht Greensboro Internal Medicine at Cone
                              INDIANA                                      		Health
     Leah D. Stainaker Indianapolis Pediatrics/Psychiatry/Child            Jenna C. Kerby         Winston-Salem Emergency Medicine at Wake
     		                             Psychiatry at Indiana University       		                                   Forest Baptist Medical Center
     		                             School of Medicine

                                                                                                         OHIO
                               KANSAS                                      Chase W. Chambers Dayton   Pediatrics at Wright Patterson
     Brent J. Smith Jr. Kansas City Medicine-Preliminary at                		                         Medical Center - United States
     		                             University of Kansas School of         		                         Air Force
     		                             Medicine, followed by                  Lacey D. Chambers Dayton   Pediatrics at Wright State
     		                             Radiology- Diagnostic at               		                         University Boonshoft School of
     		                             University of Kansas School of         		Medicine
     		Medicine                                                            Mary E. Hanks     Columbus Internal Medicine-Pediatrics at
                                                                           		                         Ohio State University Medical
                                                                           		Center

18      2018
R E S I D E N C Y MATCHES
Melissa C. Saab    Cincinnati Family Medicine at Christ              Michael F. Matheney Nashville Internal Medicine at University
		Hospital                                                           		                            of Tennessee St. Thomas
Adam C. Shaver     Columbus Internal Medicine at Ohio State          		Hospitals
		                            University Medical Center
Alexander R. Vance Cincinnati Family Medicine at Christ
		Hospital                                                                                        TEXAS
Andrew D. Vess     Columbus Anesthesiology at Ohio State             M. Zach Moore Houston Neurology at Baylor College of
		                            University Medical Center              		Medicine

                         OREGON                                                                 VIRGINIA
Joseph D. Barbera   Portland Internal Medicine at Providence         Raj Singh Richmond                    Transitional Year at Stony Brook
		Health                                                             		                                    Teaching Hospitals,
Chelsea L. Gilliam  Portland Pediatrics at Oregon Health and         		                                    Port Jefferson, NY, followed
		                           Science University                      		                                    by Radiation Oncology at
Rachael W. Starcher Portland Internal Medicine at Providence         		                                    Virginia Commonwealth
		Health                                                             		                                    University Health Systems

                     PENNSYLVANIA                                                           WEST VIRGINIA
Daniel B. Desiderio  Erie       Emergency Medicine at                Jenna K. Barbour    Huntington Family Medicine at Marshall
		                              University of Pittsburgh Medical     		University
		Center                                                             Basem A. Dahshan    Morgantown Medicine-Preliminary at
Shaheed M. Elhamdani Pittsburgh Neurological Surgery at              		                             Marshall University, followed by
		                              Allegheny General Hospital           		                             Radiation Oncology at West
Zeynep C. Koc        Hershey    Obstetrics-Gynecology at Penn        		                             Virginia University School of
		                              State Hershey Medical Center         		Medicine
                                                                     Niccia C. diTrapano Huntington Obstetrics-Gynecology at
                                                                     		                             Marshall University
                     RHODE ISLAND                                    Andrew S. Feyh      Huntington General Surgery at Marshall
Bradford C. Gillon Providence      Medicine-Preliminary at Rhode     		University
		                                 Island Hospital - Brown           Luke W. Finley      Huntington Family Medicine at Marshall
		                                 University, followed by           		University
		                                 Anesthesiology at Rhode Island    Deena Hossino       Charleston General Surgery at Charleston
		                                 Hospital - Brown University       		                             Area Medical Center
                                                                     Tariq M. Latif      Huntington Internal Medicine at Marshall
                                                                     		University
                   SOUTH CAROLINA                                    Brandon S. Merritt  Charleston Family Medicine at Charleston
Aubrey T. Fleming   Greenville Pediatrics at Greenville Health       		                             Area Medical Center-West
		                             Systems - University of South         		                             Virginia University School of
		Carolina                                                           		Medicine
Zachary D. Hunter   Columbia   Emergency Medicine at                 Mallory N. Morris   Huntington Psychiatry at Marshall University
		                             Palmetto Health Richland              Tamara B. Murphy    Huntington Psychiatry at Marshall University
M. Ganga Navada     Charleston Neurology at Medical                  Paulina R. Skaff    Morgantown Internal Medicine at West
		                             University of South Carolina          		                             Virginia University School of
Joseph Ta           Charleston Neurology at Medical University       		Medicine
		                             of South Carolina                     Lauren M. Tufts     Huntington Pediatrics at Marshall University
Kathryn B. Thornton Columbia   Neurology at Palmetto Health          Christian N. Warner Morgantown Medicine-Preliminary at
		Richland                                                           		                             Marshall University, Huntington,
                                                                     		                             followed by Ophthalmology at
                                                                     		                             West Virginia University School
                        TENNESSEE                                    		                             of Medicine
Jacob T. DePolo Knoxville          Transitional Year at University
		                                 of Tennessee Graduate School
		                                 of Medicine, followed by            WISCONSIN
		                                 Radiology-Diagnostic at           Makenzie E. Hatfield Kresch Milwaukee Psychiatry at Medicine College
		                                 University of Tennessee           		                                    Wisconsin Affiliate Hospitals
		                                 Graduate School of Medicine

                View the Class of 2018's Match Day video and more photos at
                jcesom.marshall.edu/benefactor.

                                                                                                            Benefactor Magazine               19
Residency … here we come!
     INVESTITURE 2018
     As the 38th graduating class of the
     Marshall University Joan C. Edwards
     School of Medicine, the Class of 2018
     concluded its journey as medical students
     on May 4, 2018, at the school's annual
     investiture ceremony at the historic Keith-
     Albee Theater.
       Marshall University President Jerome
     A. Gilbert, Ph.D., conferred 68 doctor of
     medicine degrees.
                                                   Dean Joseph Shapiro, M.D., with Raj Singh, M.D., who was selected by
                                                   his class to deliver the Oath of Hippocrates.

20    2018
I N V ES TI TURE

                                                                         Drs. Nesreen BenHamed and Mehiar El-Hamdani, with their son,
                                                                         Shaheed M. Elhamdani, M.D.

Nora D. Volkow, M.D., director of the Institute on Drug Abuse at
the National Institutes of Health, delivered a fitting keynote address
on the science of addiction during the evening's ceremony.

                                                                         R. Mark Hatfield, O.D., M.D., Class of 1983, with his daughter
                                                                         Makenzie E. Hatfield Kresch, M.D.

                                                                                   George E.
                                                                              Banks V, M.D.,
                                                                         Class of 2016, with
                                                                         his bride of one day
                                                                           Chelsea L. Gilliam
                                                                                 Banks, M.D.

Bradford C. Gillon, M.D., president of the Class of 2018,
addresses his class by reflecting on his time in medical school
saying, "Marshall encouraged our eagerness and pushed us to
become better physicians."

                 View the Class of 2018's Investiture ceremony at
                 jcesom.marshall.edu/benefactor

                                                                                                              Benefactor Magazine         21
The Touma Family
      DEDICATED TO MEDICINE
         Past, Present & Future
                                                 BY SHANE ARRINGTON
                                                          PHOTOS by RICK HAYE

     The Touma Museum of Medicine is located at 314 Ninth Street in Huntington.

     F
            ew things are more defining of a doctor than a                  or three before finally settling on the one I have now.
            stethoscope. It's one of the first tools a new medi-            It's just one of those things you don't think about when
            cal practitioner receives, and if it's of good quality          it's given to you."
     and taken care of, one that can stay with them for many                    The stethoscope presented to Mullins at the begin-
     years. It's an item so commonplace, that it's not truly                ning of his journey into medicine was one of the first,
     appreciated until it's gone.                                           of now many, stethoscopes given to beginning medical
        Dr. Jeff Mullins, a 2010 Marshall University School                 students by Drs. Joseph and Omayma Touma. Mullins'
     of Medicine graduate, used one stethoscope for more                    lamentation over the loss of his first stethoscope didn't
     than a decade — his first, gifted to him at his White                  come as a surprise to Joseph Touma, who said he and
     Coat Ceremony in 2006. He used it nearly every day,                    his wife made sure that the tools they provided were
     until someone stole it last year.                                      "top-of-the-line."
        "I wasn't aware of the difference in quality until I had                Providing hundreds of students with stethoscopes
     to buy one myself," Mullins said. "I went through two                  over the years is generous by itself, but when it comes

22      2018
to giving back to the Marshall medical community, of                 things Mullins said he's always felt important, but he
which both Toumas served nearly half a century, they                 saw first-hand the impact it can make on new doctors
both agree that it's important to always strive to do more.          through the generosity of those such as the Touma family.
   "We love Marshall, we love Huntington," Joseph                       The future of the Marshall University Joan C.
Touma said. "My wife and I have been involved with the               Edwards School of Medicine is obviously dear to the
medical school since its inception. I feel that support from         Toumas. But at the same time, it's important to remem-
a community, from donors, is the difference between a                ber the past. Anyone who knows Joseph Touma knows
good medical school and a great medical school. We                   his love of medical history. For decades, his increas-
want to help create a place that recruits better students,           ingly large collection of antique medical equipment
creates better physicians. And, that's exactly what we have          and his personal museum was the stuff of legends in
here in our community."                                                                                  the Huntington medical
   Touma and his wife                                                                                    community. His "labor
have both retired, but                                                                                   of love" was donated to
continue to find new                                                                                     the medical school in
ways to improve the fu-                                                                                  2017, after his spending
ture of Marshall's medi-                                                                                 more than 40 years col-
cal community. Besides                                                                                   lecting pieces.
the stethoscopes given                                                                                        "I remember asking
to new medical stu-                                                                                      my wife 'what's next?'"
dents, they also fund                                                                                    Joseph Touma said. "We
T h e To u m a F a m i l y                                                                               don't get younger, we
Scholarship. The fund                                                                                    get older, and I have
targets future minority                                                                                  been doing this a long
doctors, a group Touma                                                                                   time. I didn't want the
said is underrepre -                                                                                     museum to be broken
sented, and therefore                                                                                    up, sold into pieces for
feels it's important to                                                                                  cash, so donating to the
help those doctors to be                                                                                 school as a no-brainer.
successful and provide                                                                                   This way everything
positive role models to                                                                                  stays under one roof, and
future generations.                                                                                      everyone at the medical
   Mullins said the                                                                                      school and in the com-
amount of debt any                                                                                       munity can continue to
student, but perhaps                                                                                     enjoy it."
especially medical stu-                                                                                       The 3,000-plus col-
dents, can be staggering.                                                                                lection details the history
Everything from scholar-                                                                                 of medicine, specifically
ships worth thousands,                                                                                   the equipment and its
to a good-quality stetho-                                                                                evolution over the years.
                               Drs. Joseph B. and Omayma Touma have generously supported the
scope can help make the                                                                                  Touma said he's always
                               School of Medicine for more than two decades.
difference. He admits it                                                                                 been fascinated by the
may be a while, he is still                                                                              everyday, what the doc-
fairly new in his career, before he can contribute to the            tors throughout history used day in and day out to treat
level of the Touma family, but he started giving back to the         their patients.
medical community that made him as soon as he could.                    Which brings us back to the stethoscope.
   "I will never forget how fortunate I am, and the help                Invented in 1816, it's a medical device that has stayed
I received," Mullins said. "What the Toumas and oth-                 relatively the same compared to most other medical
ers are doing puts a whole new perspective in paying it              equipment advances in the last 200 years. A bridge of
forward based on the huge scope of what they do. One                 sorts to the medical past and medical future — it's the
of the largest burdens on any new physician is the debt              perfect item for the Touma family, a family dedicated
we take on to become doctors, and everything helps.                  to medicine's past, present and future, to donate to new
Personally, I've purchased some of the white coats they              school of medicine students.
present during the ceremony, and look to do more as I
progress in my career."
   Paying it forward, fostering the next generation —                Shane Arrington is a freelance writer living in South Point, Ohio.

                                                                                                           Benefactor Magazine            23