Business Travel in India
If your browser does not support JavaScript, please read the page content below: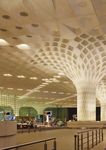 TableofContents Foreword 01 1. Executive Summary 03 2. Global Business Travel Market 09 3. Business Travel Market in India 15 4. Trends Changing Business Travel in India 27 5. Way Forward 41 7. Glossary 45 8. The Indian Regulatory Environment 37 6.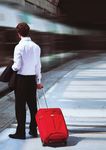 Forewords The Indian travel industry has been one of the major contributors to the India growth story. Large population, increasing per capita incomes and the zeal to explore the world have been the primary drivers for the growing travel market in India.
The industry is also vulnerable to the growing geopolitical and technological events and disruptions. Technological disruptions caused by emergence of online travel aggregators has enhanced transparency resulting in massive competitive onslaught between travel service providers and travel management companies in providing the best in class services to business travellers. Business travellers on the other hand, are becoming increasingly aware of the available travel choices. While Indian business travellers have been on the forefront of embracing technology for all aspects of their travel needs, the "touch and feel" factor imbued in the Indian culture, have amplified their travel expectations.
Today's Indian business traveller is younger, empowered and assertive. At the same time, he/she is more sensitive, requires care and support at each stage to ensure the most productive use of travel time.
As one of the world's largest travel management companies, we believe we are trustees of our clients' travel related economic and physical wellness. We also have a duty to ensure that our clients benefit from the latest thinking and developments in this field. While the spectrum of clients and their approach to business travel is wide, there are certain common threads to pain points, cost control, traveller wellness and traveller insight. This report highlights the evolution of business travel in India, Indian companies' response to changing traveller needs and how various stakeholders can work together to deliver the ultimate objective: Cost efficient seamless business travel.
The fast growing travel and tourism sector in India is dominated by Leisure travel at present. However the business travel segment is growing at a higher rate and the sustained double digit growth in corporate travel spends makes India one of the fastest growing business travel markets in the world. In fact, the growth rate of business travel in India is on par with other leading industries in the country showing that the segment plays an important role as a driver of economic growth and jobs. The combination of an aspirational middle class, positive government reforms and strong economic sentiment has resulted in increased demand for business travel.
Further the shift towards electronic payments is making it easier for companies to track travel expenditure as well as more convenient for employees to manage their spending. Infrastructure impediments and multiplicity of taxes continue to pose a challenge to the sector, but with the government making infrastructure development a priority and the impending implementation of GST, the sector is expected to receive further impetus. In this context, the purpose of this report is to present a holistic and comprehensive view of business travel market in India. We aim to assess the size of the opportunity, the growth drivers, the industry value chain, what are the expectations of Indian corporate travellers, what influences the corporate travel spends and what emerging innovations can potentially disrupt the market.
The report also identifies some of the hurdles that stand in the country's path as it looks to build out a strong business travel market and provides recommendations that may play an important role in overcoming these challenges and facilitate further growth in the sector. RakshitDesai Managing Director FCM Travel Solutions – India FCM is part of Flight Centre Travel Group, Australia JaideepGhosh Partner and Head Transport, Leisure and Sports KPMG in India 01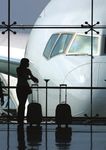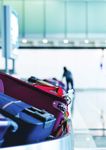 According to WTTC1 , the travel and tourism industry comprising business and leisure segments was a USD 7 .2 trillion market globally in 2015, dominated by leisure spends. Compared to the overall market growth of 3.1 per cent, business travel spends grew by 5 per cent, led by growing business activity in developing countries largely in the Asia Pacific region. Global business travel spends are highly skewed with the Top 15 countries accounting for 82 per cent of the travel spends. In terms of users, financial services and pharmaceutical sectors dominate with a combined share of 28 per cent.
The top 6 sectors accounted for 64 per cent of the total spends2 .
The key trends, drivers and challenges of business travel market are summarized in the table below. Source : "Global Business Travel Spend Topped Record – Breaking $ 1.2 Trillion USD in 2015, Will Reach $ 1.6 Trillion by 2020", Global Business Travel Association, dated 11th July 2016, as accessed on 15th July 2016. Global Business Travel Market Table 1: Global Business Travel MarketKey drivers, trends and challenges 04 1. "Travel and Tourism: Economic Impact 2016", WTTC (World Travel and Tourism Council), as accessed on 26th July 2016 2. Euromonitor, as accessed on 25th July 2016 Top 15 markets Rest of the World Canada 1.9 % USA 23.4 % Russia 1.4 % China 23.6 % Australia 1.8 % Brazil 2.5 % India 2.4 % South Korea 2.6 % Japan 5.0 % Germany 5.1% Netherlands 1.5% U.K.
3.8% France 3.0% Spain 1.6% Italy 1.5% Region Curr. 2015 Proj. 2019 Asia Pacific 36.8 % 39.9 % North America 25.3 % 23.8 % Western Europe 17.5 % 17.8 % Rest of the World 20.4 % 18.5 % Drivers Trends Challenges Increasing global trade Adoption of managed travel for cost and service considerations Growing security concerns due to political uncertainties Growing demand from the Asia Pacific region Increasing reliance on technology and analytics for travel management Increasing traveller expectations and demand for customized services Affordable travel costs due to cheaper crude prices TMCs targeting M&As for differentiation and innovation Weak demand growth from developed economies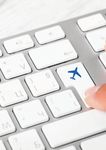 According to GBTA1 , India was the tenth largest business travel market with spends of USD 29.6 billion (INR 1,926 billion) in 2015 and will be the fastest growing market in the world led by favorable political, economic and demographic factors. In terms of demand, air travel dominates spends followed by hotel and other spends comprising rail, local transport, etc. Growing internet and smartphone penetration has also enabled greater use of online mode for travel bookings and management. Till about 5-6 years ago, travel agents /travel management companies (TMCs) were the key point of contact for end users with travel service providers partnering with them to supply services to the users.
Increasing internet penetration and ease of online travel bookings have enabled travel service providers to directly target end users. Indian companies too are enhancing technology usage through automation of travel bookings by developing in-house automated self booking tools or using booking tools offered by service providers including TMCs and OTAs (online travel aggregators) y y In the earlier model, TMCs were the only point of contact between travel service providers i.e. airlines, hotels, cab rental operators etc. and their corporate clientele. y y Emerging online booking tools have enabled these service providers to directly target corporate users.
TMCs, however, still remain the dominant source for travel bookings due to need for travel plan coordination and service customization. India Business Travel Market 05 TM TMC Figure 2: Business travel spends-Dominated by air travel Figure 4: Emerging corporate travel servicing model Figure 3: Trends in online business travel spends Others 3% Air travel 77% Hotel 20% INR 1,926 Billion (2015) Business travel spends INR Billion Current Projected 34 2009 56 2011 89 2013 123 2015 151 2017 174 2019 18% 1. "Travel and Tourism: Economic Impact 2016", WTTC (World Travel and Tourism Council), as accessed on 26th July 2016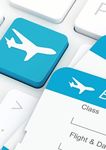 Figure 6: Key trends driving the future of business travel in India Figure 7: Indian business travelers' key challenges Business travelers in India companies face significant challenges due to limited customization of travel services provided by TMCs leading to coordination issues, less developed transport infrastructure, safety concerns, inconsistent regulatory enforcement and lack of seamless travel planning in companies due to multiple booking platforms and usage of multiple service providers for different services.
y y Email and manual booking is the most popular corporate booking tool prevalent in Indian companies y y Larger corporates with high travel spends are increasingly adopting automated tools to enhance the efficiency of travel booking y y Companies believe that an "On the Go" mobile application for employees would be the next stage of technology evolution for travel bookings Key trends observed in the Indian business travel industry Key challenges faced by Indian business travelers 06 Evolution of travel booking tools Email booking Self booking through computer/laptop "On The Go" mobile self booking Increasing automation Figure 5: Evolution of travel booking tools Growth in business travel spends is dominated by larger companies in few sectors Business travel is emerging as a ""service" function from an "administrative" function driven by growing traveler expectations Travel managers are increasingly looking for more visibility and control over travel costs TMC appointment process is evolving from a low cost selection towards value for money considerations Companies are increasing dependence on technology for covering all aspects of travel management TMCs are using M&As as a strategy to enhance their capabilities and target niche segments in the highly diverse business travel market Limited customization in travel bookings and range of services provided Infrastructure, regulatory and safety issues Lack of seamless travel planning and coordination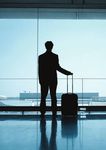 The role of the Government as a key enabler of the travel ecosystem in terms of favourable regulations, infrastructure and safety is critical to enhancing ease of travel & business in the country. Government efforts to develop world class infrastructure in Tier II/III towns and make India a knowledge economy are expected to bolster the travel industry. One of the key regulatory reforms in the Indian travel industry is the proposed introduction of Goods and Services Tax (GST). While the GST law is yet to be finalized, it is expected that in the absence of tax abatements in the Draft GST Bill, the higher overall tax incidence on travel including business travel is expected to increase travel costs.
On 8th November 2016, the Government of India, through an unscheduled live television announcement made by the Hon. Prime Minister Shri Narendra Modi, declared that the current Rs. 500 and Rs. 1,000 bank notes (or SBN i.e. specified bank notes) amounting to ~ 86% of the total cash in circulation in the Indian economy would be invalid with immediate effect. The sudden announcement has forced travelers to either withhold or postpone their travel plans due to sudden cash crunch, fear of scrutiny and lack of clarity in rules in using cash post 30th December 2016 when SBNs can no longer be exchanged or deposited with banks.
Some of the key business travel segments which have been impacted due to this development include business class spenders, SME travelers, bleisure spends and forex purchases through unorganized players. Demonetization will enhance competitiveness of organized TMCs and enables larger TMC's to target smaller business travelers, whose needs were otherwise not addressed by them due to price competitiveness offered by unorganized travel agents through lower taxes and cash acceptance options offered by them (which escapes the tax department scrutiny hence reduces tax portion of travel expense).
Table 2: GST to increase overall business travel costs Regulate fares Simplify travel procedures Develop business friendly infrastructure Provide 24/7 assistance during distress Figure 8: Business travelers and travel managers expect the government to... Evolving regulatory environment in India Impact of Demonetization on business travel 07 Travel service Air travel Rail travel Hospitality services Cab rental services GST cost impact @ 18% rate
08 Key recommendations Table 3: Stakeholder wise recommendations For Industry For Users For Government
Industry players led by TMCs may form an Indian Business Travel Association (IBTA)
More TMCs may consider providing value added services such as data analytics, travel spend optimization services, safety and security, solutions around safety & security, automation solutions, etc.
More TMCs may seek to have greater knowledge of their corporate clients' business, their frequent travel destinations, select and partner with local service providers.
Business travel managers may consider incorporating seamless IT platforms in their travel management systems
Business travel managers may obtain user feedback electronically as part of claim submission system and integrate the same with data analytical tools to identify common areas of concern for timely action.
Airfares may be fixed within a band (minimum and maximum price) according to different stage lengths of the flights.
The Ministry of Tourism in discussion with the Ministry of Civil Aviation and Ministry of Railways may formulate policies as well as update information on registered/ authorized travel service portals
The Ministry of External Affairs may develop SOPs for travelers and embassies/ consulates to enable timely assistance for Indian travelers
The Ministry of Civil Aviation and DGCA may prescribe development standards for modernizing airports. India has come a long way from a 'touch and feel' market to a technology driven market as users and travel managers continue to demand more seamless, cost efficient and personalized travel experiences. While meeting rising user expectations is a key challenge, the same also presents an opportunity for travel service providers & TMCs to innovate. Striving towards and delivering 'one stop-solutions' for smart travellers is expected to be the way forward for the Industry.
Way Forward
09 GlobalBusiness TravelMarket
1: Top 15 Business Travel Markets Travel and tourism is one of the largest businesses globally contributing about USD 7 .2 trillion or 9.8% of the global GDP in 2015. The industry is also one of the largest employers globally contributing to nearly 1 in 11 jobs in the world4 . The industry comprises of two key segments – leisure and business travel. Leisure is the dominating segment with overall spends of USD 6 trillion4 and is growing at 3%, in line with the overall market growth.
Business travel, on the other hand, has been growing at 5% with a global spend of USD 1,237 billion in 2015 according to GBTA. Unlike the diverse leisure travel market, the global business travel market is highly skewed with top 15 countries accounting for about 82% of the total spends. Table 4 represents the market size and growth of business travel in the top 15 business travel markets. It can be observed that business travel spends are expected to become more concentrated amongst the top 15 markets with only 4 of the top 15 markets expected to grow at less than market growth rate.
Another significant observation is the growing Chinese influence. In 2015, China pipped US to become the world's largest travel market and is expected to dominate over the next 5 years as well. Figure 9 clearly demonstrates that India (12%) and China (8%) are expected to be the fastest growing business travel markets in the world driven by increasing business activities and investments in these countries driven by increasing business activities and investments in these countries. Table 4: Top 15 Business Travel Markets in the World4 Figure 1: Top 15 Business Travel Markets (Growth rate) Note: Size of bubble indicates Business Travel Spend (2015) Source: GBTA article dated 11th July 2016, accessed on 25th July 2016 Key markets and their outlook 10 4.
Source: World Travel and Tourism Council report 2015, accessed on 18th July 2016 Note: GBTA – Global Business Travel Association # Country Business Travel Spend Billion $ CAGR % ('11-'15) CAGR % ('16-'20) 01. China 291.3 14% 8% 02. US 289.8 4% 3% 03. Germany 63.5 6% 7% 04. Japan 62.1 -2% 3% 05. UK 47.1 4% 3% 06. France 37.1 1% 5% 07. South Korea 32.6 2% 5% 08. Italy 31.6 -3% 5% 09. Brazil 30.5 3% 4% 10. India 29.6 9% 12% 11. Canada 23.1 2% 8% 12. Australia 21.7 1% 5% 13. Spain 19.4 0% 6% 14. Netherlands 18.2 -1% 6% 15. Russia 17.2 -4% 5% Global 1236.8 5% 5% China US Germany Japan UK France South Korea Italy Brazil India Canada Australia Spain Netherlands Russia > 7% CAGR > 5-7% CAGR > 5% CAGR
11 5. Technavio Analysis, EMIS Database, accessed on 25th July 2016 Source: Technavio Analysis, EMIS Database, accessed on 25th July 2016 Note: APAC: Asia Pacific Region; ROW: Rest of the World Source: GBTA article dated 11th July 2016, accessed on 25th July 2016 2: Global Business Travel Market In terms of region wise spends, Asia Pacific (APAC) is the dominant market followed by North America (NA), Western Europe (WE) and balance with the rest of the world (RoW). Figure 10 represents the region wise share of business travel market in 2015 and the project share in 2018. APAC is expected to remain as the dominant business travel market led by growing demand from China, Japan, South Korea and India.
North America and Western Europe are expected to grow at lower rates.
Figure 11: Industry wise spends5 Figure 11 illustrates the top 6 sectors globally, which account for about 64% of total business travel spends5 . Globally, the banking and financial services leads business travel spends with nearly USD 1 out of every USD 6 spent on business travel. While the industry wise travel spends is largely related to its respective contribution to global GDP, it is expected that going forward, manufacturing and trading sectors will remain the key drivers of business travel spends. The region wise key drivers for corporate travel spends is summarized below.
y y Asia Pacific – Large population base, high consumption economies, investments in infrastructure, manufacturing and growing inter – Asia trade y y North America – Key export market for Asian exporters, recovery in the US economy due to shale gas and the subsequent economic recovery y y Western Europe – Key export market for Asian exporters, Europe's position as leading tourist destination, Germany's growing influence as the leading European manufacturer Figure 10: Region wise share of business travel market RoW 20% APAC 37% NA 25% WE 18% 2015 RoW 18% APAC 40% NA 24% WE 18% 2018 17% Banking & Finance 11% Manufacturing 11% Pharma & Health 10% Retail & Consumer 9% Government 6% Energy
The key trends driving global business travel market spends and growth include – The Business Travel Market faces several 'challenges', which has not only influenced travel dynamics but also business traveler behavior. Some of the key challenges include: y y Security threats due to terrorism, political events such as Brexit, Istanbul military coup etc. and political instability in the Middle East, Africa, North Korea etc. have intensified safety concerns impacting business travel. y y Volatility in Average Ticket Price (ATP) due to complex airline pricing strategies (mix of cost based pricing, demand based pricing, service based pricing) and external factors such as fuel pricing, makes predictive analysis and management of travel program/ control of travel budgets difficult and sometimes out of control.
y y Demanding business travelers due to enhanced travel awareness poses a challenge to travel teams to increasingly deploy tools for customized and user friendly travel options while also ensuring policy compliance. y y Weak global economy due to slowing growth in developed economies owing to stagnant population growth and saturated demand.
y y Technology has facilitated business conduct through video conferencing, VoIP, video calling etc. and impacted business travel needs. Every business travel program needs to consider the above mentioned trends and challenges. The key elements of a successful business travel program are outlined in Figure 12 below. Key trends and drivers Key Challenges 12 Source: KPMG Analysis 2016 Figure 12: Key elements of a successful business travel program Business Travel Cost competitive Technology enabled integrated services Reliability and ease of servicing Employee safety Adoption of managed travel by smaller companies Growing demand from the APAC region Increasing Globalization Technology adoption TMC consolidations and tie-ups The concept of "managed travel" or appointing travel management companies (TMCs) for arranging travel requirements, once considered a large company concept, is being increasingly adopted by smaller companies in order to benefit from the economies of scale and expertise provided by TMCs.
Growing business activities in the APAC region especially in China and India led by high consumption demand and competitive unit production costs is drivingbusiness travel especially in sectors such as technology, pharmaceuticals, manufacturing,construction and energy. Further, the Indian government's initiatives such as "Make in India", "Digital India" etc. are attracting investments thereby driving the need for travel in and out of India. Companies are increasing investments in developing their business operations globally to enhance their profitability and competitiveness, which is driving global business travel.
Greater access to technology tools and the ability to spot cheaper deals online coupled with high user expectations is forcing companies to increasingly use "On The Go" applications to manage their travel. Travel Management Companies (TMCs) are facing challenging times due to growing competition from OTAs (online travel aggregators). In order to acquire scale and invest in technology to enhance business travelers' experience, TMCs are looking at avenues to consolidate by tying up with sharing economy service providers; operations of these service providers are increasingly rolled into the booking and expense tools of the former in order provide seamless, consistent and economical business travel experience.
Role of TMCs in managing business travel 13 6. Technovia Analysis, accessed on 23rd July 2016 Role of TMCs in managing business travel Travel and Entertainment (or T&E) expenses are considered as the second most controllable expense after manpower costs. In a highly competitive environment, control over travel costs is considered as an important competitive advantage. Travel managers in companies are constantly under pressure to optimize their travel costs while also enhancing travel experience. According to the travel head of a leading construction company, "One of our KPIs is to keep our ATP (Average Ticket Price) lower than the previous year".
Travel managers believe that one way to enable a balance between costs and quality travel service is to use the services of an external vendor or a TMC (travel management company), which has the expertise to achieve these twin objectives than the company itself. TMC's provide an array of services from travel via air, road, rail to hotel bookings to value added services such as enhanced employee safety measures, travel expense management, data analytics, seamless travel management, bleisure etc. with pre-agreed KPI's on cost, service, quality and others.
The services provided by TMC's can be classified into four broad categories as summarized in Figure 13 Figure 13: Scope of services of TMCs6 Planning & Booking Account Management Measuring & Reporting Sourcing & Procurement
Overseeing Long term contracts with suppliers
Price Negotiation with airlines, hotels, car rentals, and others
Advisory services to businesses for deals & negotiations with suppliers and others
Itinerary management, route & cost optimization
Visa & travel documentation facilitation
Notifications & Alerts during travel to aid policy compliance
Foreign exchange services
MICE (Meetings, incentives, conferences, events)
Technology & tools for central billing functiontravel invoice settling & matching, expense management and others.
Duty of care support including flash news, alerts and updates on geopolitical developments at all times
Travel assistance and management during disruptions and emergencies
Analysis, matching & reporting of travel data from various sourcesTMC's, credit cards, SBT's, expense reports, bills and others.
Market data & insights, sourcing management, diagnostics & benchmarking, third party data integration services and others.
Use of advanced analytics, business intelligence tools for powerful insights
14 7 .
Euromonitor Article titled "Rise of Online Leisure Channel Drives Consumerization of Corporate Travel, dated 27th August 2015, accessed on 7th August 2016 According to industry estimates7 , the value of travel booked/ managed through TMCs was about USD 175 billion or about 14% of the global travel spends. The lower share of TMCs can be attributed to business travel being dominated by small businesses, whose small volumes do not justify using the services of a TMC. These smaller businesses either book their travel themselves through online or offline sources including OTAs. Some of the leading global TMCs in the managed business travel segment include (listed alphabetically) y y American Express Global Business Travel y y BCD Travel y y Carlson Wagonlit Travel y y FCM Travel Services y y Hogg Robinson Group y y Travel Leaders Group LLC The emergence of online travel aggregators (OTAs) such as Expedia, Booking.com etc.
targeting smaller businesses by assisting them with "Managed Business Travel" services has opened a new segment in the managed business travel market.
With OTAs increasingly targeting the market traditionally dominated by TMCs as an alternative service provider, it is imperative for TMCs to enhance the range of offerings by using alternative booking channels and differentiating themselves through more value added services considering their ability to offer higher degree of personalized services compared to OTAs.
15 BusinessTravel MarketinIndia
1: Overview of India Business Travel Market According to GBTA1 , India was the 10th largest market for business travel in the world in 2015 with total spends of USD 29.6 billion.
GBTA estimates that India is expected to be the fastest growing business travel market and will be the 7th largest market globally by 2020, overtaking Brazil, Italy and South Korea. The key drivers for this growth include Political & Regulatory – The Government of India's current emphasis on investments and economic growth is expected to enhance India's "Ease of Doing Business" ranking and lead to a more favorable business environment. Some of the measures taken by the government include:8 Visa on arrival/e-visa scheme for inbound tourists has been extended to over 150 countries Make in India and Invest India coupled with further opening up of tourism related sectors including 100% FDI in airport development Emphasis on digitization is expected to further drive technology & internet penetration.
The proposed rollout of GST in April 2017 is expected to make India more competitive globally thereby further enhancing international trade and drive more business travel Economy & Markets – The Indian economy is the fastest growing economy in the world with strong macro-economic fundamentals, forex reserves & moderate inflation. The Indian economy, which was earlier vulnerable to volatile economic developments has become increasingly resilient to recent developments such as Brexit, 2008 US economic crisis etc. led by strong domestic demand and improving fiscal performance. This has enhanced global confidence in the Indian economy resulting in growing investments and the resultant need for business travel Demographics/Social – Growing per capita income and demand for imported products is driving the need to travel overseas by Indian businesses to source and supply these products.
Besides, growing competition and the need for personalized services has also been a key driver driving business travel demand especially amongst SME business travelers. Technology – India's growing technological prowess and low cost skilled manpower has been a key driver in enhancing India's position in the global technology map. Increasing cost pressures by global corporations coupled by India's cost and language advantages has increased outsourcing of key business and technology processes to Indian companies thereby driving business travel from India. Besides, TMCs based in India have been enhancing their capabilities through "offshoring services" thereby enabling growth of India as a business travel management destination.
The PEST Analysis in Figure 14 outlines the key drivers of business travel spends in India Political & Regulatory The Government has undertaken a host of initiatives to facilitate corporate travel: y y Government's visa on arrival scheme for inbound tourists enabling ease of travel to India y y Encourage overseas investments through tax and regulatory reforms encouraging inbound business travel Technology y y Increasing outsourcing/offshoring of IT and related services to Indian companies by global corporations driving need for overseas travel by Indian employees y y Offshoring services provided by India based TMCs enabling growth of India as a business travel booking destination Social/Demographic y y Indian culture for personalized service requires businessmen to travel and meet customers y y High preference for imported products result in international travel to countries by Indian businesses y y Geographic diversity and distance between business hubs driving need for domestic business travel Economy & Markets y y India is a trillion dollar economy; the world's fastest growing economy, growing by ~USD 150 Billion a year y y Stable economy with strong fundamentals, low inflation, yet growing at 8% a year y y Growing per capita income and international trade driving global travel Overview 16 1.
Travel and Tourism: Economic Impact 2016", WTTC (World Travel and Tourism Council), as accessed on 26th July 2016 8. Ministry of Tourism website, Ministry of Civil Aviation website, Draft GST Bill 2016 accessed on 15th July 2016 Figure 14: PEST Analysis of Indian Business Travel Market Market Drivers
Online booking trends Indian business travelers are increasingly using the online route to book their travel needs whether air, rail, hotel or taxi/cab. This is evident from the strong growth of online business travel sales booking value which has more than tripled from INR 34 billion in 2009 to INR 109 billion in 2014. This trend is expected to continue in the future as well. Figure 16 illustrates the current and expected growth in online sales of business travel bookings over the next 3 – 4 years. The growth is expected to be slower in business travel due to: y y High base effect as initial low online penetration was capitalized by the leading players y y Growing competition is driving smaller, unorganized TMCs to invest in technology and/or online travel management systems to enhance their offerings for corporate customers y y Large corporations are investing in own technology tools and using TMCs only to manage bookings, thereby making price and value added services the key differentiator in TMC services 17 Demand Analysis GBTA estimates that Indian business travel spends to grow at a CAGR of 12%9 .
Considering this growth rate, the Indian business travel market is expected to reach INR 3,000 billion by 2019.
Business travel spends can be categorized into three major areas: Air travel, hotel/stay expenses and other travel spends (includes taxi/cab, value added services etc.). Figure 15 illustrates the share of business travel spends into air travel, hotel costs and other travel costs. While air travel being the most preferred mode of transport due to time savings, the low share of hotel stays can be attributed to the propensity to travel for shorter time periods to save on costs. An important aspect of this spend is the increasing business spend using online booking tools. The emergence of OTAs in India such as Makemytrip, Cleartrip, Yatra etc.
have altered the way travel is booked and managed in India. The emergence of OTAs in India such as Makemytrip, Cleartrip, Yatra etc. have provided alternatives to the way travel is booked and managed in India. In terms of travel booking channels, the Indian business travel market can be classified into – online segments and offline segment. While the online segment (~ INR 20 Bn) comprises of bookings made through OTAs, the offline segment (~ INR 1,906 Bn) comprises the rest of the market which includes bookings made by business users i.e. large businesses and SMEs through travel agents, TMCs and directly with travel service providers i.e.
airlines, railways, bus service providers, hotel stay and taxi operators. Offline channel continues to be the dominant channel for travel bookings, however, the online channel is slowly emerging as an alternative choice due to the perceived convenience and multiple travel options offered.
Source: Euromonitor, accessed on 15th July 2016 20% Hotel spends ~ INR 380 Billion (USD 6 Billion) 3% Other travel spends ~ INR 46 Billion (USD 0.7 Billion) 77% Air travel spends ~ INR1500 Billion (USD 23 Billion) India Business travel spend INR1926 Billion (~ USD 30 Billion) Figure 15: Share of Business Travel Spends 9. Article titled "Global Business Travel Spend Topped Record – Breaking $ 1.2 Trillion USD in 2015, will reach $ 1.6 Trillion by 2020", dated 11th July 2016, accessed on 15th July 2016, Fx rate INR/USD = INR 65
Figure 17 represents the segment wise sales breakup of the total online business travel sales.
The dominance of air travel sales can be explained by the early penetration of the segment and large number of OTAs as well as service providers i.e. airlines providing the service. Other transport comprises of rail and bus travel, predominantly rail travel with IRCTC operating a dedicated platform for online rail bookings. The share of air travel in the overall online spends is expected to increase, led by growing preference and lowering cost of air travel.
Figure 17: Category wise online sales breakup (% share of total) 18 Note (1): Online implies transactions done through major online travel agencies (OTA's) who have a sizeable retail segment as well and transactions done by TMC's doing bookings online Note (2): The very small share of business online lodging is due to majority hotel/accommodation booking done through offline channel (brick & mortar travel agencies/bookings through relationships with hotel suppliers) Note (3): The above diagram neglects actual total hotel sales (done mostly offline through relationships & not GDS), other offline bookings.
Also, unorganized business travel sales (transactions that are not dictated by a legal contract specifying transactions to be booked under corporate/business head) are not part of the split shown for business travel.
Source : Euromonitor, accessed on 24th July 2016 Source: Euromonitor, accessed on 24th July 2016 Figure 16: Online Business Travel Sales in India (INR Billion) 2009-2014 34 2009 45 2010 56 2011 70 2012 89 2013 109 2014 CAGR: 26% 2015-2019 123 2015 137 2016 151 2017 164 2018 174 2019 CAGR: 9% 2015 2019 1% Lodging 0% Travel Insurance 27% Other Transport 0% Car Rental 72% Air 0% Others 1% Lodging 0% Travel Insurance 21% Other Transport 0% Car Rental 78% Air 0% Others
Industry structure In terms of supply of services, the Indian business travel market is dominated by TMCs/travel agents.
These include large global & local players, regional players and other travel agents providing complete travel solutions to business travelers. Besides TMCs, OTAs are increasingly making their presence felt in the business travel market. According to industry estimates10 , the share of business travel spend handled by TMC's and OTAs is estimated at 94:6, dominated by TMCs. This includes all online and offline modes of bookings made by organized business travel market. An organized business travel market is one where a business enters into a formal agreement with a travel service provider i.e.
TMC, OTA, airlines, hotels etc. Figure 19 outlines the current industry structure, where TMCs led by large MNC service providers provide a wide range of services whereas OTAs are currently providing largely trip planning, bookings and travel data management services. TMCs differentiate themselves through dedicated customer account management and data analytics support services.
Figure 18: Business traveler targeting strategy (Traditional v/s Emerging model) Figure 19: Industry Structure10 19 Supply Analysis The supply of travel services requires interaction of 4 entities i.e. travel service providers, GDS system providers, travel agents/TMCs and the users. In the traditional model, the agents/TMCs were the interface point for the end user with travel service providers partnering with them to supply services to the users. However, the emergence of online booking tools and OTAs has resulted in a fundamental shift in travel service delivery. These include: 1. Emergence of GDSs, which provide a real – time interface between TMCs/agents and service providers through an online tool 2.
Travel service providers are progressively targeting the end users aided by technology 3. Higher availability of travel options and mounting traveler expectations makes the travel agent's/ TMC's role crucial and indispensable for smooth and seamless service delivery.
4. OTAs which were primarily operating in the B2C (Business to Consumer) segment are increasingly targeting business travelers through niche offerings. Yatra and OYO rooms are targeting SME business travelers with customized offerings Figure 18 below outlines the changing trends in business traveler targeting model. 10. Primary discussions with key service providers, KPMG Analysis 2016 Source: Primary discussions, KPMG Analysis 2016 Comprehensive service providers 94% Carlson WagonLit, FCM Solutions, BCD Travels, Amex GBT, Thomas Cook/ Kuoni SOTC, Uniglobe, Cox & Kings Easygo, Yatra, MMT, ibibo, Sourcing & Procurement Planning & Booking Account Management Measuring & Reporting Planning, Booking Measuring Online booking services only 6% Traditional model Emerging model through own/ GDS platform TMC TMC
TMCs provide a wide range of services to their corporate clients ranging from basic ticketing services to complete strategic travel management services. In the Indian business travel market, there are three models predominantly being used. Model 1: Companies opting for Self Booking Tools (SBT) This model (Figure 20) works as follows y y Company employees use Online/ Self Booking Tools (SBT) that is integrated with human resource repository of the company for relevant policy compliance/ approvals and with finance of the company for expense management.
y y This SBT is generally provided by TMC's or procured from system supplier or developed in-house.
y y The TMC's GDS powers SBT, which is used by employees to plan trips and bookings. y y Integration of TMC platforms with company technology platform is an important criterion for TMC selection for most corporates due to data/information security risk. Additional services like visa & passport services, Forex services, travel insurance and others may be provisioned through a single TMC or companies may contract multiple vendors for the same.
Accordingly, the SBT's provisioned may include options for all segments of trip booking and may integrate expense management/re-imbursements for a seamless travel experience as well. The self booking tool incorporates y y Travel requisition y y Booking management y y Expense booking and re-imbursements Figure 20 illustrates how the self booking model is typically operated in companies opting for the same Figure 20: Typical SBT Operating Model 20 Operating Models Source: Primary discussions with users, key service providers, KPMG Analysis 2016 Global Distribution System Input Input Service Service Service Service Service Other services - Visa, Forex, Insurance MIS/Analytics/ Strategic expense management Online/ Self Booking Tool Travel Policy & Request Systems y Travel Management Company Company Service B provided by A Input to B provided by A Possible Service B provided by A Possible Input to B provided by A Hotel GDS Car Rental GDS Airline GDS Train/other travel services GDS
21 Model 2: Companies not opting for a self – booking tool Under this model, y y The travel desk/ TMC receives email requests from employees to book travels. y y The TMC performs trip planning through their GDS in compliance with company policy. y y This model limits the number of transactions serviced basis on a given TMC team size as compared to Model 1 where higher transactions are facilitated through the use of SBT for greater employee autonomy. y y This model is currently the most prevalent among large corporates in India.
Figure 21 illustrates how the non SBT model is typically operated in companies opting for the same.
Model 3: Companies opting for OTAs, not TMCs Under this model, y y Companies tie up with OTAs to have access to the OTA booking tool and GDS. y y Policy integration into the OTAs booking tool is a challenge due to confidentiality, compliance and cost control issues y y For this reason, the model is not popular amongst large companies in India, as the above mentioned issues are not faced in Model 1 and 2 above. Figure 22 illustrates how the OTA model is typically operated in companies opting for the same. Inspite of multiple operating models emerging, users believe that the industry needs to address certain issues and challenges in order to enhance the service delivery, adapt to the changing business traveler needs and most importantly enable businesses to keep their travel costs in check.
Source - Primary discussions with key service providers, KPMG Analysis 2016 Source - Primary discussions with key service providers, KPMG Analysis 2016 Global Distribution System Input Service Service Service Service Input Input Online/ Self Booking Tool Self /Online Booking Tool powered by OTA GDS with limited/ No policy integration making policy compliance difficult Travel Policy & Request Systems Global Distribution System Other services - Visa, Forex, Insurance MIS/Analytics/ Strategic expense management Travel Management Company Travel Management Company Company Company Service B provided by A Service B provided by A Possible Service B provided by A Possible Service B provided by Input to B provided by A Possible Input to B provided by A
Area Key Challenge Description Significance Customized solutions Travel customization
TMCs do not customize their solutions enough to meet user needs.
Integrating their systems with TMC IT platforms is a significant challenge Limited visibility on cost savings
Cumbersome trip planning due to culture of contracting multiple vendors for different services, driven by lower contracting costs
Multiple desks for different solutions results in loss of productive employee time during trip planning.
Lack of culture for contracting TMCs for end to end travel management due to perception of higher cost of services despite multiple vendors being a barrier to a seamless experience Systemic & Infrastructure related Lack of differentiated offerings
Lack of technology/processes for faster movement in and out of airport for frequent travelers
Services such as in-flight Wi-Fi are yet to be introduced in India, making business travel timings restrictive due to "non-productive" daytime travel Poor infrastructure for business travel
Limited preferable routes to Tier II/III towns leading to longer travel time than necessary.
Need to develop & improve airport infrastructure in order to reduce congestion and delays
Infrastructure/ public transport systems for seamless connectivity between airports and central business districts. Lack of effective price regulation in air travel
Air fares not regulated stringently: Last minute air fares higher resulting in significantly advance travel planning required Lack of seamless travel experience
Limited co-ordination between flight & hotel timings; hotel & lodging suppliers need to enable flexible check in and check out timings
Lack of travel processes/systems standardization across regions; state tourism boards need to make information available and online. KPMG conducted primary discussions with various stakeholders in the business travel ecosystem including select corporates, their CXO's and travel service providers. The respondents managed close to 5% of all India corporate travel spend.
Current challenges faced and their significance, identified based on weighted average of responses across these respondents, is represented in Table 5 below Table 5 : Key Challenges for Indian Business Travelers Key: 22 Current Challenges Very High High Medium Low Very Low Source : Primary discussions with users, TMCs, KPMG Analysis 2016
Area Key Challenge Description Significance Lack of traditional culture for safety & security
Need for greater 'design for safety' in Indian airports/ railway stations to ease congestion and minimize probability of potential accidents.
Need to install intelligent systems at airports to track domestic and international passengers,
Need for instituting SOPs for local embassy support to Indian travelers abroad in case of emergency situation.
Integrating sharing economy travel options requires greater emphasis on employee security Technology related Limited seamless travel planning & booking solutions
Seamless travel planning & booking is seen as a challenge due to a perception of higher costs involved due to 1. Integration of platforms of different functionsTravel, HR, Finance 2. Integration of TMC technology platform with the company platform. 3. Integration of multiple vendor platforms into a single travel platform & booking tool.
Inertia for technology adoption & culture for high touch services
Culture for high touch services proving to be a roadblock to fast technology adoption and extensive use of self-booking tools despite cost and productivity benefits 23 Key: Very High High Medium Low Very Low Table 2 : Key Challenges for Indian Business Travelers (contd) Travel managers believe that while some of these challenges can be addressed through technology, "personal touch" through TMCs is also inevitable to address these challenges as they play a key role in customizing and integrating travel plans to enable a smooth and hassle – free travel Source : Primary discussions with users, TMCs, KPMG Analysis 2016
Description
An "On-the go" mobile application & mobile self-booking tool for travel to deliver personalized/ customized on-the go travel information
Key features of the "On-the go" mobile app integrated with the company's travel management program may include: – – Flight status updates – – Itinerary management – – Mobile check-ins – – Travel alerts (regarding events, security waiting time, etc.) – – Policy compliance – – Destination information (maps & directions) – – GPS check-ins – – Expense management and social network based trip sharing Challenges addressed
Seamless travel planning & experience with potentially better cost savings
Customized travel experience which is policy compliant The Indian business travel market is at the inflexion point of innovation and technology adoption to address some of the challenges faced in corporate travel management. While most companies are working internally or with their TMC partners to develop innovative solutions to enhance productivity and lower travel costs, companies , TMCs and travel service providers have implemented solutions that are changing business travel experience. Some of these emerging practices are discussed below in Table 6 Table 6: Emerging practices in Indian Business Travel Emerging Practice 2: "On the Go" Mobile App for Travel Emerging Practice 1: Enhanced Corporate Booking Tool 24 Emerging Practices Description
An advanced corporate booking tool incorporates end to end systems from requisition request to trip bookings (based on exclusive corporate deals and value added services like meals and other related) to complete travel management services.
Key features11 of an enhanced Corporate Booking Tool includes: – – Alignment with GDS – – Flexible system allowing company guests to plan and book. – – Integration with platforms of critical support functions i.e. HR, Finance, – – Ability to support multiple payment methods – – Policy compliance & support including alerts on non-compliance – – Site management: More prominent display of preferred/ top rated suppliers – – Others: Integration of platform with sharing economy service providers to provide seamless travel experience and guarantee duty of care Challenges addressed
Seamless travel planning & experience with potentially better cost savings
Customized travel experience which is policy compliant
Single tool which integrates various platforms 11. Primary interviews, KPMG Analysis