BYOD AT GLENWOOD HIGH SCHOOL 2018
→
If your browser does not support JavaScript, please read the page content below:
BYOD AT GLENWOOD HIGH SCHOOL 2018
→

3 Principal Mrs Sonja Anderson Glenwood Park Drive Glenwood NSW 2768 T 02 9629 9577 F 02 9629 2796 glenwood-h.school@det.nsw.edu.au ABN 90 913 676 854 Dear Parent / Carer Glenwood High School uses a BYOD model where parents are given the option of purchasing a device of their choosing, as long as it meets a set of minimum hardware and software requirements. Devices that are permitted at Glenwood High include; • Windows Laptops • Mac Laptops These vary in price and capability to give all families the ability to participate in this program. iPads and tablets are not permitted as they do not have wifi connectivity at school. Once personal devices have been purchased, students can download all the required software, for both Macintosh and Windows computers, free of charge, using the URLs listed below. Use this URL to download free software for student use only. https://glenwood-h.schools.nsw.gov.au/technology/bring-you-own-device.html Antivirus is a free download from most companies.
The free version of Avira for PC and Mac is a better program regardless of the platform. Use this link for Mac http://www.avira.com/en/free-antivirus-mac Use this link for PC http://www.avira.com/en/avira-free-antivirus Please understand that your provision of a new computer for your child is compulsory. Should you believe you are not in a financial position to participate in BYOD, please complete the BYOD Assistance Form enclosed in this package. Please read all the attached documentation thoroughly. The Policy and Permission Form will need to be completed and returned before the new devices will be added to our network and can be used in the school.
Yours sincerely, Sonja Anderson Principal

4 BYOD TECHNICAL SPECIFICATIONS Wireless connectivity: The department's Wi-Fi network installed in high schools operates on the 802.11n 5Ghz standard. Devices that are labelled 802.11a/b/g/n (Dual Band) 5Ghz, or the newer faster 802.11ac (5G Wi-Fi), will also be supported. Devices that do not support this standard will not be able to connect. Operating system: Windows 10 Mac OSX (minimum Yosemite preferred) Software and apps: Microsoft Office 2016 (Free for Students) PDF viewer Antivirus (Free Avira Antivirus for Mac and PC) Battery life: Must be able to operate under normal conditions for a minimum of 6 hours Note: Charging of devices at school is not permitted for safety reasons. Storage and RAM: A minimum specification for storage of 128 GB HDD or SDD, and 4 GB RAM (8 GB preferred for multimedia applications), to process and store data effectively. Devices with storage at the small end of the range will need access to cloud storage.
Hardware features: Built in camera and microphone. Display: Integrated display no smaller than 11 inches Pointer: Touch screen or track-pad Weight: Weight - 2 kg maximum Accessories Carry case: Supply a carry case or skin to protect the device. Insurance and warranty: Be aware of the terms of insurance policies/warranties for the device. The school will not accept responsibility for loss or breakage. Back-up storage: Consider a portable hard drive as an appropriate source of back-up storage for essential documents. Students also have access to Google Drive and OneDrive to back up their device.
*ipads, tablets, chromebooks and Windows S Laptops are not permitted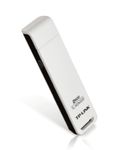 5 BYOD STUDENT RESPONSIBILITIES Operating system and anti-virus: Students must ensure they have a legal and licensed version of a supported operating system and of software. If applicable, students' devices must be equipped with anti-virus software. NSW Department of Education and Communities' Wi-Fi network connection only: Student devices are only permitted to connect to the department's Wi-Fi network while at school. There is no cost for this service. Students found to be bypassing the department's Wi-Fi network to access the Internet may have their device confiscated and their BYOD rights removed. This is considered Serious Misconduct under the school's discipline policy and appropriate consequences will result.
Note: The MAC address of all student devices will be kept on record by the school to track student's access to the Internet, while at school. Theft and damage: Students are responsible for securing and protecting their devices at school. Any loss or damage to a device is not the responsibility of the school or the Department. Confiscation: Students' devices may be confiscated if the school has reasonable grounds to suspect that a device contains data, which breaches the BYOD Student Agreement.
Maintenance and support: Students are solely responsible for the maintenance and upkeep of their devices. Ergonomics: Students should ensure they are comfortable using their device during the school day particularly in relation to screen size, sturdy keyboard etc. Insurance/warranty: Students and their parents/caregivers are responsible for arranging their own insurance and should be aware of the warranty conditions for the device.
6 BRING YOUR OWN DEVICE (BYOD) PARENT & STUDENT AGREEMENT Students must read and sign the BYOD Student Agreement in the company of a parent or caregiver unless otherwise directed by the principal. Glenwood High School is committed to providing supportive learning environments for all students and is prepared to allow students to use personal laptop/tablet devices. Clearly, safety and security from both the student and the school perspective are prime concerns. Any parent whose child uses a personally owned electronic device within Glenwood High School must read and sign the agreement and submit it to our BYOD Commissioning Officer (TSO). By signing the form, you agree to abide by the school's BYOD policy and that: o I will use the department's Wi-Fi network for learning. Use of 3G & 4G wireless connections (known as Hot Spotting) is strictly not permitted and constitutes a serious breach of Glenwood High School's Discipline Policy.
o I will use my device during school activities at the direction of the teacher. o I will not attach any school-owned equipment to my mobile device: NO EXCEPTIONS. o I will have my name clearly visible on the back of my device. o I will comply with my teacher's request to shut down the computer or device or close the screen. o I will use my own portal/internet log-in details and will never share them with others. o I will stay safe by not giving my personal information to strangers. o I will not use my device to record, transmit or post photos or video of a person or persons at school.
o I will not hack or bypass any hardware and software security implemented by the department or my school. o I will not use my own device to knowingly search for, link to, access or send anything that is: • offensive • pornographic • threatening • abusive or • defamatory • considered to be bullying. o I will report inappropriate behaviour and inappropriate material to my teacher. I understand that my activity on the Internet is recorded and that these records may be used in investigations, court proceedings or for other legal reasons. o I understand the school reserves the right to inspect my personal device if there is reason to believe that I have violated the terms of this agreement.
o I acknowledge that the school cannot be held responsible for any damage to, or theft of my device.
7 BRING YOUR OWN DEVICE (BYOD) PARENT & STUDENT AGREEMENT o This document should be read in conjunction with the DET "Bring Your Own Device Policy" and the "Online Communication Services: Acceptable Usage for School Students" Policy, available on the DET Website. o DET "Bring Your Own Device Policy" link below https://www.det.nsw.edu.au/policies/technology/computers/mobile- device/PD20130458.shtml o DET "Online Communication Services: Acceptable Usage for School Students" Policy link below https://detwww.det.nsw.edu.au/policies/general_man/general/accep_use/PD2002 0046_i. shtml o I understand and have read the limitations of the manufacturer's warranty on my device, both in duration and in coverage.
o I have read the BYOD Student Responsibilities. o I understand that violations of any DET or school policies, administrative procedures or school rules involving my personally owned device may result in the loss of the privilege to use my device in school and/or disciplinary action. o I have reviewed the BYOD Device Requirements and have ensured my device meets the minimum outlined specifications, in particular, Wireless Standard 802.11AC. o I have read and will abide by the NSW Department of Education and Communities' Online Communication Services – Acceptable Usage for School Students. o Families should check the details of their personal insurance cover for events such as loss/damage.
o I understand the BYOD device does not replace the need for exercise books and other essential school equipment. o I will bring my BYOD device to school fully charged each day, as charging at school is not permitted. Additional NOTE o Teachers are NOT responsible for dealing with technical issues on BYOD devices in class. o Teachers WILL indicate to students when the BYOD devices are needed for class activities. o The School Technical Support Staff are only responsible for providing written instructions on connecting the device to the DER Wireless network. All hardware and software issues are a matter between the devices owner and commercial support providers. I will keep an electronic or paper copy of this policy for my personal records.
8 USING AN OLDER AGED DEVICE Students are permitted to use devices that are already purchased and owned by the family. Please note, however, that due to the age of the device, it may NOT connect to the school wifi and you may need to purchase a USB Wireless Modems (aka wifi dongle). To ensure compatibility with the DET Wireless Network, the wireless adaptor must support either: 802.11N-DUAL BAND (5.0 Ghz) OR the newer 802.11AC standard. If it does not clearly state either the term DUAL BAND or 802.11AC on the box, it is certainly not going to connect to the DET Wireless network.
Later, should you be looking to buy a new BYOD device, make sure the built-in wireless adaptor is compatible with 802.11 AC. The preferred brands are NETGEAR and TP Link. D Link and Belkin are also suitable. Listed below are preferred adapters that can be purchased at your local retailer. Netgear TP LINK D LINK BELKIN
9 BYOD ASSISTANCE SCHEME 2018 Glenwood High School provides support for students of Glenwood High School by loaning ex-DER laptops for student use to support financially disadvantaged students in BYOD. Successful applicants will be loaned a laptop for one calendar year, which must be returned at the end of the calendar year. If the laptop is damaged deliberately, through negligence, lost or stolen then the parent/carer will be required to pay the replacement cost of a laptop of similar vintage, and the student may be ineligible to continue with the BYOD Assistance Scheme. Students will need to reapply each calendar year for the continued loan of a laptop. (Please complete the following information in as much detail as possible to support your application.) Parent's/ Guardian's Name(s . .
. . Address . . Phone Numbers: (Home ( Mobile . . Child's name, date of birth and Connect class, who is applying for BYOD support: Name . Roll Class … DOB … . Other sibling(s) currently attending Glenwood High School Name . Roll Class … DOB … . Name . Roll Class … DOB … . Number in your household who are working … . Sources of household income . . Evidence of Government Assistance: Health Care Card Pensioner Card Centrelink / Pensioner Card Special circumstances relevant to the application: … .
… . … . … . Please attach a copy of any documentation that may support your claim. This documentation will remain confidential. Successful applicants will be loaned an ex-DER laptop for one calendar year, which must be returned in the last week of school. If the laptop is damaged deliberately, damaged through negligence, lost or stolen then the parent/carer will be required to pay the replacement cost of a laptop of similar vintage, and the student may be ineligible to continue with the BYOD Assistance Scheme. I understand the above terms and condition should my application be successful. Signature . Date … …
10 BRING YOUR OWN DEVICE (BYOD) STUDENT AGREEMENT (Submit this Agreement Form to the BYD Commissioning Officer) I have read the Glenwood High BYOD Policies and Procedures and the DET Acceptable Use Policy, and understand my responsibilities. Please tick your Year box. Year 7 Year 8 Year 9 Year 10 Year 11 Year 12 Student name _ _ Family name Given name Parent/Carer name _ _ Family name Given name As a parent I understand that my child will be responsible for abiding by the BYOD policy and guidelines. I have read and discussed them with my child, who understands his/her responsibility in the use of a personal device at Glenwood High School. _ _ Student signature Parent/caregiver signature Date _ Date _ _ Please sign the agreement and submit it to our Technology Support Officer (TSO), in the library. … .
Office Use Only Commissioning Check List Office Use Only Student BYOD Device Details Device Make . MAC Address … … Hardware Meets hardware requirements Software Meets software requirements Operating System Windows 10 OSX 10.11 or later Applications Microsoft Office Antivirus Adobe Suite Authorising Officer's Signature . .