CLAREMONT Secondary School - www.claremont.sd63.bc.ca - Saanich School District
Page content transcription
If your browser does not render page correctly, please read the page content below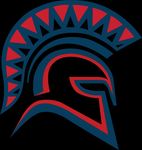 COURSE SELECTION GUIDE
CLAREMONT
Secondary School

                                              2020-2021

          4980 Wesley Road
  Victoria, British Columbia V8Y 1Y9
         Telephone: (250) 658-5221
            Fax: (250) 658-5387
         www.claremont.sd63.bc.ca

 www.claremont.sd63.bc.ca
Welcome to Course Selection 2020-2021

Claremont Secondary School is devoted to excellence in learning, academics, extra curricular
opportunities and teaching. While Claremont is renowned for its scholastic rigour, consistently
ranking top amongst public schools on Vancouver Island in overall academic performance, we
are also distinctive in our commitment to humanitarian pursuits, the fine arts, foods, trades,
technology, ELL (English Language Learners) and athletics. Many of our innovative offerings
strive to put students at the centre of their own education, allowing them to discover, embrace
and fulfill their passions with relevant learning opportunities. Students who find learning a
challenge are supported to help them understand their own learning style and strive for success.

Our school community is united by a single fundamental objective: to support and encourage the
growth of students who will become valued and contributing citizens for our community.

Once again, we are pleased to be able to offer to our students a wide variety of courses and
programs. This guide book describes all of these courses in addition to very important information
that students and parents should carefully read and understand. It is important for students to
think of their high school years as a program of studies. To that end, they should carefully read
the course and program descriptions to ensure they know what is required in order to meet their
individual goals and of course graduation.

Students and parents should work together carefully and thoughtfully making course selections.
The school's entire timetable is based on the requests students make in March. Without sufficient
interest and enrollment, some courses will not run next year, and once the new school year
begins, making changes to individual student timetables may be very difficult. So we expect
students to choose carefully and commit to the courses they select.

We know that the amount of information can be overwhelming so we provide as much help,
guidance and assistance as we can. We will keep our website updated with this information and
any changes so please check that as well.

Parents/Guardians we look forward to meeting you at our upcoming information nights, and
students, we look forward to receiving your course selection request. Thank you for supporting
your child's education.

Sincerely,

Mr. Peter Westhaver, Principal
COURSE SELECTION CRITERIA
Please note the following:

   1. Courses are only offered if there is sufficient enrolment. Any course with fewer
      than 24 students will be considered for cancellation. Many factors are considered
      including the grade and nature of the course. Should a course not be offered,
      students will be placed in their alternate choice.

   2. The school is obligated to offer a variety of courses that lead to Graduation,
      entrance to post-secondary institutions and the world of work. However, not every
      course may be offered each year. For example, in order for a low enrolment course
      to be offered, it may be available every other year or only in one semester.

   3. All Grade 9 and 10 students must select eight courses that will be taken during
      blocks 1-4. Students can select additional courses that are offered before Block 1
      or after Block 4. We encourage Grade 11 and Grade 12 students to also have a
      full schedule with 8 courses.

   4. If a course becomes full, priority will be given to grade appropriate placements.
      For example, students in Grade 11 may not be able to access some Grade 12
      courses if all seats are required for Grade 12 students. Likewise, students in grade
      10 many not be able to access some grade 11 courses.

The following priority system is in place for loading students into classes (from 1-4):

   1.   Grade appropriate first time enrollees
   2.   Students who require the course for graduation purposes
   3.   Out of grade first time enrollees
   4.   Students who are repeating the course due to failure or to upgrade

Please choose your courses carefully.
TABLE OF CONTENTS

DOGWOOD DIPLOMA - AT A GLANCE: .............................................................................................................................................. 1
PROGRAMS OF CHOICE .......................................................................................................................................................................... 2
ENGLISH.......................................................................................................................................................................................................10
MATHEMATICS .........................................................................................................................................................................................13
SCIENCE .......................................................................................................................................................................................................16
SOCIAL STUDIES .......................................................................................................................................................................................19
PHYSICAL EDUCATION .........................................................................................................................................................................21
CAREER LIFE ..............................................................................................................................................................................................24
HOME ECONOMICS .................................................................................................................................................................................25
INFORMATION TECHNOLOGY ...........................................................................................................................................................27
TECHNOLOGY EDUCATION .................................................................................................................................................................28
BUSINESS.....................................................................................................................................................................................................30
FINE ARTS COURSES ..............................................................................................................................................................................31
MODERN LANGUAGES ...........................................................................................................................................................................36
OTHER ELECTIVE COURSES................................................................................................................................................................39
ADVANCED PLACEMENT .....................................................................................................................................................................40
DUAL CREDIT - POST-SECONDARY..................................................................................................................................................41
CAREER / TRADE PROGRAMS ............................................................................................................................................................43
LEARNING SERVICES .............................................................................................................................................................................46
CLUBS AND EXTRACURRICULAR......................................................................................................................................................47
DOGWOOD DIPLOMA - AT A GLANCE:
The B.C. Certificate of Graduation or "Dogwood Diploma" is awarded to students who successfully complete the
provincial graduation requirements.

Students require a minimum of 80 credits to graduate.

Of these 80 credits:

16 credits must be at the Grade 12 Level including Language Arts 12.
28 credits must be from electives.

    Subject Area                                                                                                                 Credits

    Career Life Education                                                                                                   4

    Career Life Connections                                                                                                 4

    Physical and Health Education 10                                                                                        4

    Science 10                                                                                                              4

    Science 11 or 12                                                                                                        4

    Social Studies 10                                                                                                       4

    Social Studies 11 or 12                                                                                                 4

    Mathematics 10                                                                                                          4

    Mathematics 11 or 12                                                                                                    4

    Language Arts 10                                                                                                        4

    Language Arts 11                                                                                                        4

    Language Arts 12                                                                                                        4
    (English Studies 12, English 12 First Peoples, English Studies 12 – New Media Focus, English Studies 12/AP Literature

    Applied Design, Skills and Technology 10, 11, or 12; or Arts Education 10, 11 or 12                                     4

    Provincially Authorized Elective Courses                                                                                16

    Additional Grade 12 Courses                                                                                             12

    Total minimum credits required by Ministry of Education                                                                 80

1       Claremont Secondary School
 PROGRAMS OF CHOICE 
PURSUIT OF EXCELLENCE PROGRAM
Pursuit of Excellence (PEP) 9
The PEP 9 Program consists of three main components designed to develop students both academically and socially. In the
academic component, students develop skills as an effective student, an effective citizen, and an effective public speaker. In the
social development component, students work in groups on a major leadership project throughout the year. Students also develop
socially through their participation in the Duke of Edinburgh's Award, which is completed on their own time, and supported by the
PEP teachers. (See below for details). Students will receive two grad credits for PEP 9 (10A) and two grad credits upon completion
of the Bronze level of the Duke of Ed. Award.

Pursuit of Excellence (PEP) 10
PEP 10 is designed to take students' skills in the classroom to the next level, particularly around tests and exams. Concepts of
school/life balance, test and exam taking skills, organizational skills, note taking, problem solving and time management are all
discussed. A focus on public speaking and the writing of effective speeches is also a major component of PEP 10. Students
continue to receive support for the Duke of Edinburgh's Award Program and participate in the year-end PEP Gala.

Pursuit of Excellence (PEP) 11 & 12
The PEP 11 & 12 Senior program is individualized and students begin to focus specifically on potential career and/or educational
pathways. The key components of the senior program include small group advisor meetings, senior seminars, post-secondary
exploration, scholarships support, leadership projects, public speaking, pathway exploration, and continued support with the Duke of
Edinburgh's Award. Students will also receive credit for Career Life Connections with completion of Capstone Project.

The Duke of Edinburgh's Award
The Duke of Edinburgh Award is a program that encourages youth to be active, to participate in new activities and pursue current
interests in four different areas:

    •     Volunteer Service
    •     Skill Development
    •     Physical Activity
    •     Adventurous Journey
    •
There are three levels, each progressively more challenging than the last (2 credits each):
    •     Bronze - must be at least 14 years old
    •     Silver - must be at least 15 years old
    •     Gold - must be at least 16 years old
    •     The Duke of Edinburgh's Award is an excellent addition to Scholarship and Post-Secondary applications.
          HTTP://WWW.DUKEOFED.ORG/

                                                                                         Course Guide Book 2020-2021                2
INSTITUTE FOR GLOBAL SOLUTIONS

The Social Studies and Science Departments are pleased to offer the following courses to students who
are interested in sustainability, environmental ecology, and governance.

The Institute for Global Solutions, which launched in September 2012, is an innovative program intended
to encourage students to explore pressing global challenges.

IGS 9       Socials 9 / Science 9
IGS 9 gives students the opportunity to take Social Studies 9 & Science 9 in a year-long linear offering (eight credits). This cross-
curricular approach pushes students to examine a number of historical and contemporary challenges from multiple perspectives. This
class emphasizes research, field studies and hands on learning. The linear model was selected to help new students transition to life
at Claremont and give them consistency with two teachers and the same cohort over the entire school year.
Interested students are required to complete an application form. Space is limited.

IGS 10       Socials 10/ Science 10
The structure of IGS 10 allows you to take Science 10 & Social Studies 10 in a year-long offering (eight credits). This cross-
curricular approach pushes students to look at a number of contemporary challenges from an interdisciplinary perspective.
Classroom discussions and debates will be complemented by guest speakers and field studies designed to enhance course-work
with practical, hands-on experience. And because IGS realizes the importance of transferring knowledge from the classroom to the
community, all students will take part in 'Do Good' projects to enhance the well-being of our community.
Interested students are required to complete an application form. Space is limited.

IGS 11       Political Studies 11 / International Relations 11                                            Course Fee: $175.00
This offering combines Political Studies 11 and International Relations 11 into a cross-curricular offering that will run in semester 1 in
blocks 3 & 4. Political Studies 11 counts as a senior level Social Studies credit. Classroom learning is complemented by a number
of field studies and guest speakers.

People make decisions that influence the way the world changes and the way in which it stays the same. Combining these two
courses is about people and how their roles and actions affect social and natural environments. We explore the roles and actions of
individuals as consumers, citizens and as activists, and groups of people who work in local government, the legal system, the
corporate and entrepreneurial sectors and with non-governmental organizations. The objective is to encourage students to think
critically and explore the connections between people, their actions, and the complex issues associated with environmental and
social sustainability.

Students taking part in IGS 11 have the opportunity to take part in our fifth annual Rails to Relevance trip. This annual field study
gives students the chance to travel across our country, mostly by rail, and engage with our nation's structure of government and
democratic institutions. This year the highlights included stops in Winnipeg, Quebec City, Ottawa, and New York. Along the way,
students will be expected to create documentaries to showcase their learning.

The cost of the optional trip is approximately $1800.00

IGS 12       Environmental Science 12 / Human Geography                                                   Course Fee: $350.00
This offering combines Environmental Science 12 with Human Geography into a cross-curricular offering. Environmental Science
counts as a grade 12 science for post-secondary admission. The overarching context of the course is ecological sustainability.
Students will participate in an 8-week permaculture course through Pacific Rim College at Ravenhill Farm in Central Saanich where
students will explore a philosophy of agricultural and social design intended to create regenerative living systems.

By combining these two courses together, students will have the opportunity to explore the link between environmental issues,
poverty, consumption, population, urbanization, and international organizations. Students will also investigate the
interconnectedness of global systems, including energy, land, water, and climate. Classroom learning is complemented by weekly
field studies and guest speakers.

The culminating IGS 12 trip takes us to Haida Gwaii where students work with local conservation biologists and Haida leaders.

The week-long trip costs approximately $800.00 which is not included in the course fee.

3    Claremont Secondary School
FOCUS ON FINE ARTS (FOFA)
The goal of the Claremont Focus on Fine Arts Program is to provide high-quality Fine Arts instruction and offer multiple opportunities
for students to deepen and display their knowledge and appreciation of the Fine Arts.

For those students who excel (or want to) in the Fine Arts, this is the school for you! Our "school within a school" model will result in
an opportunity to graduate from one of BC's best high schools while at the same time getting extensive instruction in the Fine Arts,
in superb facilities, with excellent teachers.

Students enrolled in the program will be able to graduate from Claremont and from the Focus on Fine Arts Program. The former will
result in a provincial "dogwood" diploma and the latter will be a school-developed certificate that recognizes the student successfully
completing 40 credits or more of a school-based Fine Arts course.

VISUAL ART - INCREDIBLE EXPRESSION
The Visual Art program at Claremont offers students diverse opportunities to explore visual arts through drawing, painting, sculpture,
printmaking, design and photography. The art courses primarily focus on art making in a studio environment, however art history
and contemporary art are introduced as a source of inspiration for art making. At the end of each semester, students' works are
displayed in a public show curated by the students.

DRAMA - PASSIONATE ABOUT PERFORMANCE
The renowned Drama program at Claremont provides opportunities for those who want to be immersed in Drama (the Year-Long
Drama program) or want to take Drama for the first time or to complement their artistic pursuits (regular option). Both programs
focus on creative exploration, character development and theatre performance. Many Field Trips are offered as an extracurricular
activity for students to deepen their understanding of professional theatre.

MUSIC - ENDLESS POSSIBILITIES
Claremont Music Program offers a range of studies in vocal and instrumental music. The Concert Band rehearses a variety of styles
of music from popular, marches and classical. Jazz band music will be selected from blues, rock, Latin, and funk. The focus of Choir
is to enjoy singing in its many forms. They will sing music from a variety of genres such as, popular, Broadway, classical, spirituals,
and jazz. These year-long courses allow students to develop their skills throughout the full year while performing in the school,
community, festivals, and possible music tours. Guitar is offered as a timetabled class for students who wish to learn general music
through the guitar.

MUSICAL THEATRE - TRIPLE THREAT TRAINING

"GOTTA SING, DANCE, ACT?"
Come be a part of the show! The Musical Theatre program at Claremont provides opportunities for all levels of experience from
beginner to 'triple threat' to learn, develop and hone their performance skills. All students who enrol in the course participate in the
culminating musical in the Spring. Auditions are held to determine casting. Students will receive in-depth instruction in music, dance,
acting, theatre performance, and career management.
DANCE - FEEL THE RHYTHM
Claremont is home to the largest Dance program in the district. Students can choose from Beginner, Intermediate and Advanced
level classes. For those who are passionate, year-long dance is available at the Intermediate & Advanced level by audition.
Students are exposed to many styles of Dance throughout the course; primarily Jazz, Tap, Hip Hop, and Contemporary. Each
course culminates in our end of semester Night of Dance performances where each class/level performs at least 5 full-length pieces
for a public audience.
FILM AND TELEVISION - 3-2-1 ACTION!
Film and Television 9/10/11/12 will provide opportunities for students to develop the knowledge, skills, and attitudes they need to
respond to and create film and television productions. In the course, students will gain practical experience in some of the major
areas of the industry, including acting/directing, editing, scriptwriting, and production. This experience introduces students to the
standards of the film and television industry and is a great jumpstart to a career in this field.
STAGECRAFT - SETTING THE SCENE
This multi-grade course focuses on providing students the opportunity to shine behind the scenes. Students will be given
opportunities to learn about the craft of technical theatre and support the various Fine Arts offerings at Claremont. Students will be
given instruction in lighting, sound, properties, set construction and painting as well as understanding how a theatre production
operates. Students not only build the productions at Claremont, they also run them. Classes are offered after school in the gorgeous
Ridge Playhouse at Claremont Secondary.

                                                                                           Course Guide Book 2020-2021                  4
CLAREMONT SPORTS INSTITUTE
Overview:
The Claremont Sports Institute (CSI) features a number of sport specific programs. Two different classifications of programs exist
under the CSI umbrella. Academy programs are year-long and offer 8 credits per year. Sport Performance programs are offered in
only one semester, earning students 4 credits per year. Each program is unique and descriptions of each are listed below.

       Sport:            Classification:               Course              Semester:            Time of            Registration
                                                       Credits:                                  Day:               Process:

    Lacrosse                  Academy              PE + 1                 Year-Long              Morning            Application
     (Boys)                                        Elective (8)

      Rowing                  Academy              PE + 1                 Year-Long            Afternoon            Application
      (Coed)                                       Elective (8)

     Aquatics                 Academy              PE + 1                 Year-Long            Afternoon            Application
      (Coed)                                       Elective (8)

       Golf                    Sport               Elective (4)           Semester 2           Afternoon            Application
      (Coed)                Performance

      Rugby                    Sport               PE (4)                 Semester 1           Afternoon         Course Selection
      (Coed)                Performance                                                                               Only

    Lacrosse                   Sport               PE (4)                 Semester 2           Afternoon         Course Selection
     (Girls)                Performance                                                                               Only

    Basketball                 Sport               Elective (4)           TBA                    Morning         Course Selection
     (Coed)                 Performance                                                          (Before              Only
                                                                                                 School)

ACADEMY PROGRAMS
Academy General Information:
Students accepted and enrolled in the Claremont Sports Institute academy programs will focus on skill development within their
sport. In grades 11 and 12 there is greater emphasis on post-secondary athletic and academic requirements, including: SAT
preparation, scholarships application packages and leadership. Students in their respective grade levels earn credit for PE9, PE10,
PE11, PE12, Athletic Leadership 9, Science of Sport and Training, Strength and Conditioning 11 and 12. Work ethic, commitment,
personal and social awareness and responsibility are critical to success in these programs.

Hard work and performing to the best of one's abilities will be the daily expectation!

APPLICATIONS
Students wishing to be considered for the Claremont Sports Institute academy programs (Boys Lacrosse, Rowing, Aquatics and
sport performance GOLF are asked to complete and submit an application package online. Applications are available online at
www.claremont.sd63.bc.ca Applications must be completed in full at the time of submission. Incomplete or late applications may not
be considered.

During the application process, students and parents will be given the opportunity to indicate their reasons for applying to the program.
Applicants will also be asked to provide the names of two specific references and a subsequent interview may be requested. Program
staff (including the school Principal or designate) will review all applications. Acceptance into the academy programs will be based
on: available space, sport specific skill set, current grades and work habits. A "Character Reference" from a current coach or Principal
will also be required, and will factor heavily upon the student's acceptance.

5    Claremont Secondary School
All students interested in the above listed programs must submit an application each year. Out of area students, who are not accepted
into the program, will be assumed to be returning to their home school. Families should notify Claremont if they wish to still enroll at
Claremont despite an unsuccessful application into an academy program.

This is a 'Program of Choice' and therefore full payment is required. Please refer to our website for full details regarding program costs
and deposit amounts as they vary by year and sport. A deposit will be required once the student has been accepted in the Claremont
Sports Institute academy program.

New to Claremont and wanting to take CSI Lacrosse, Rowing, Aquatics or Golf?
     1.    Submit your CSI Application with your Registration Package.
     2.    Submit the Claremont School Registration Package to the Claremont Office.
     3.    Submit a course selection form to the Claremont Office.

All 3 are needed in order to register for your Program of Choice.

Returning CSI Lacrosse, Rowing, Aquatics or Golf Students:
All returning students must complete a Returning Student CSI Commitment Form online and select your program on an accompanying
course selection form.

CSI –Aquatics                                                  CSI - Rowing

Jill Marshall,   jmarshall@saanichschools.ca                   Jay Peacock,       jasonpeacock@saanichschools.ca

CSI – Lacrosse                                                 CSI – Golf

Darren Reisig,        dreisig@saanichschools.ca Shon Ryan,              sryan@saanichschools.ca

                                                                                           Course Guide Book 2020-2021                  6
Lacrosse Academy
Considered one of the elite high school lacrosse programs in North America, the Claremont Sport Institute's Lacrosse Academy is
proud to offer a premier lacrosse experience with superior on-field coaching, and a wealth of competitive opportunities for players.
This unique model allows players to take their game to the next level.

                                                                  2020-2021 Fee is $1350 for new students and $1200 for returning.

                                                                            This base cost does not include higher level Field Trips.

Rowing Academy
The Claremont Sport Institute's elite rowing program is recognized throughout the region for its strong winning tradition. The program
trains every day at the school, Elk Lake (current home of the National Rowing Team), and other local parks and trails - mixing on
water rowing with various dryland and cross-training activities. In addition to their sport specific training students meet in grade level
groups in the classroom to receive instruction in sport science, fitness, nutrition, strength training, sport psychology and physiology,
time-management, goal setting and leadership skills.

                                                                  2020-2021 Fee is $2345 for new students and $2100 for returning.

                                                                            This base cost does not include higher level Field Trips.

Aquatics Academy
The CSI Aquatics Academy is a swimming program run in partnership with Island Swimming. It provides swimmers the opportunity
to excel at both their academics and athletics in an environment which supports both. CSI Aquatics is run out of Saanich
Commonwealth Pool.

                                                                                             2020-2021 Fee is $450 paid to the school.

                                                    This base cost does not include the swimming fees paid to Island Swimming

 Students in year-long academy programs earn 4 credits per semester, for a total of 8 credits for
 the year. 4 of the credits are for grade specific Physical Education, and the other 4 credits are for
 the grade specific elective course described below.

Science of Sport and Training 9 & 10
This course has been designed to enhance student athletes' knowledge and understanding about the science of sport and training.
Students wanting to improve their overall fitness and develop a lifestyle that will target the body for peak performance as well as
maintain a healthy body for a lifetime will benefit from taking this course.

Strength and Conditioning 11 & 12
This course is intended for students wanting to improve their overall fitness and develop a lifestyle that will target the body for peak
performance as well as maintain a healthy body for a lifetime. We will look at topics that relate to how the human body performs. In
conjunction with the principles that will be explored, the course is designed to expose the student to a variety of physical and mental
challenges and to introduce students to exercise management and the exercise principles that contribute to an individual's optimal
conditioning. Students will then use the theories and principles and apply them to the development of their own peak performance.
Students completing this course will also receive coaching education with the possibility of attaining certification in entry level coaching
courses.

7    Claremont Secondary School
SPORT PERFORMANCE PROGRAMS
Golf Sport Performance
The exciting and constantly evolving golf program runs during semester 2 (February – June), as a 4 credit elective class. The
students participate, practice and compete during block four Monday through Friday. The class is designed to assist young golfers
by providing innovative instruction from CPGA professionals off campus at the Cordova Bay Golf facilities (and on occasion, other
golf courses within the CRD and up island).

Due to popularity and space limitations, this course requires students to complete the CSI application. This 4 credit "elective" class
will NOT satisfy student's Physical Education requirement. For a more detailed class description go to the Claremont CSI Golf Program
Information Page

A fee is required to offset the costs associated with transportation, clothing, equipment, course usage and the CPGA Pros.

                                                                              2020-2021 Fee is $1175 for new students and returning.
                                                                                                 This base cost does not include higher level Field Trips.

Rugby Sport Performance
This course is intended for those students (grades 9-12) with a strong desire to improve their skills and understanding of the sport of
rugby. There is no experience required and all experience levels are welcome! Significant time each week will be spent on rugby
specific skill development and fitness training. Instruction will take place during regular on field and weight room training sessions,
video analysis, and with the assistance of various guest coaches. The focus of the course will be on the development/refinement of
contact skills (tackling, rucking, mauling, scrummaging), passing/receiving, kicking/catching, evading and offensive and defensive
tactics/strategies. The class will regularly scrimmage and play games.

For students in grade 11 and 12 the course will feature weekly community recreation based field trips, such as curling, skating, bowling,
tennis, archery, billiards, rock climbing, beach volleyball, canoeing, etc. Students in grades 9 and 10 will complete mini units in other
traditional PE activities, such as basketball, volleyball, badminton, etc. Additionally, all students will host clinics for younger schools
and have opportunities to complete a variety of possible first aid/coaching/refereeing certifications.

The course will meet the Prescribed Learning Outcomes for PE 9, 10, 11, and 12. Students may take the course multiple times if they
choose, receiving a different credit each year.

A fee is required to offset the costs associated with clothing, transportation, field trips, certifications and guest coaches.

                                                                                    2020-2021 Rugby Sports Performance Fee is $100

Lacrosse (Girls) Sport Performance
This course is intended for those students with a strong desire to improve their skills and understanding of the sport of women's
lacrosse. There is no experience required and all experience levels are welcome! Significant instructional time will be spent on the
development/refinement of lacrosse specific skills, strategies, and tactics. This instruction will take place during regular on field training
sessions, video analysis, and with the assistance of various guest coaches and all done within the timetable as a regular class like all
other classes. Given the nature of the class it is likely that many skills and concepts will be placed within the context of 7-A-Side
lacrosse building to full field competition. Skill assessments will occur during scrimmages as well as daily analysis and observation(s).
Students will have opportunities to play games with local, mainland and US teams.

                                                                  New Students course fee is $250 plus cost for any equipment needed
                                                                                               Returning Student course fee is $250

Basketball Sport Performance
Open to students in grades 10-12, this course will provide an opportunity for young basketball players, both male and female, to train
and learn about the sport of basketball. Students do not have to be a member of our school basketball teams to enrol, but should have
a desire and love for the game. The course will provide an avenue for students to develop their basketball skills, leadership and
character. Areas of exploration will include: basic and advanced techniques of individual defensive and offensive play, basic and
advanced team concepts and strategies for defence and offence, individual sport-specific fitness, coaching and leadership theory,
injury prevention, and nutrition. This class will be a 'skills and drills' focused class to help improve and enhance current basketball
players abilities.

Students will be on the court 2-3 days per week. They will take part in cross training, as well as other physical activities, fitness, and
strength and conditioning. In addition, this class will look for opportunities to help lead younger students within the district's elementary
and middle schools. Occasional classroom/theory days will be used to supplement on court training. Student's work ethic will have a
significant impact on their success. Commitment, personal and social awareness and responsibility are of the utmost importance in
this course. This 4 credit "elective" class will NOT satisfy student's Physical Education requirement.

A fee is required to offset the costs associated with clothing (ie. reversible pinnie), field trips, certifications and guest coaches.

                                                                                2020-2021 Basketball Sports Performance Fee is $100

                                                                                              Course Guide Book 2020-2021                              8
TRADES EXPLORATION (TEX)
TEX 12            METAL FABRICATION & MACHINING
TEX 12            CARPENTRY
TEX 12            PLUMBING & PIPE FITTING
TEX 12            ELECTRICAL

Description:
Trades Exploration (TEX) is a program for students (in Grade 10, 11 or 12) who are interested in pursuing a career in
one of the trades. TEX is designed to help them make an informed decision by exploring the following trades: carpentry,
electrical, plumbing/pipe fitting and welding/metal fabrication. They will also have an opportunity to gain on site
experience in each of the trades, complete the requirements to enrol in the Foundation Program (ACEIT) in their chosen
trade at Camosun College (which is paid for the by school) and the possibility of being indentured as a Secondary
School Apprentice (SSA).

Structure:

The program will take place over 5 months of school time, during the 2nd semester, beginning in February. It would be
a combination of technical training along with shop time for the first four weeks of each section, followed by 1 week of
work experience at a work site in each of the trades being explored. Students, throughout the program, will be prepared
with an overall introduction to the trades industry, including: personal and project management, tools and equipment
use, mathematical applications, drawings, health and safety, CTST – Construction Trades Safety Training, Fall
Protection and First Aid and basic entry level skills required to enter the trades.

Expectations:
All students MUST regard the components of this program and the program itself as a JOB and as a work site. Students
will be expected to attend classes and work experience 100% of the time. Excused only by phone call at a certain
phone number before class or before work starts that day and this will only be tolerated 1 time per month. Misbehaviour
will not be tolerated. Students must respect each other, the instructor and the work sponsors. Students will be
responsible for safety gear (income tax deductible), personal tools and tool belts. Also students will be responsible for
transportation to and from a work site during their week of work experience at the end of each component.

By the end of the program students will have had an opportunity to explore four different trades in depth and to make
a decision as to which one suits their talents and abilities. Students will have had an opportunity to register as an
apprentice (SSA) during or after the program. They will develop a sense of all of the entry level requirements needed
to work in the trades environment. Students will have an opportunity to apply to Camosun for the Foundation Program
(ACEIT). They will also have an introduction to CTST (Construction Trades Safety Training), Fall Protection and Basic
First Aid, as well as Job Readiness, Work Ethics, Prerequisites Required and Tool Use.

Guaranteed Credits (upon successful completion of program)

    ●    16 credits for the program completed including
    ●    TEX Carpentry 12, TEX Welding 12, TEX Plumbing12, TEX Electrical 12
    ●    8 credits for Work Experience, 160 Hrs (40 hours will be found in the field trips during the program) (WEX 12A,
         WEX 12B)

Additional Potential Credits:
    ●    up to 16 credits for SSA (4 credits for each 120 Hrs completed as an SSA student (SSA 11A, SSA 11B, SSA
         12A, SSA 12B)
    ●    28-40 credits for the Foundation Program (ACEIT) at Camosun, this is paid for through ITA

9   Claremont Secondary School
 CORE COURSES & ELECTIVES 
ENGLISH
The English department offers many different options for both core and elective courses. The pathways for
English are designed for students to reach their individual potential. All students begin building and
mastering essential reading and writing skills at the junior levels.

As students reach grades 11 and 12, more options are available. We recommend that students choose
courses to match strengths, interests, and goals. There are many pathways to graduation and post-
secondary institutions.

All courses incorporate the First Peoples Principles of Learning.

All English courses at Claremont have final exams, excluding Writing and Yearbook/Journalism.

Writing Contests: Claremont has a strong tradition of participation and success in writing competitions. We
encourage students to take advantage of these opportunities from grade 9 forward.

English 9
All students will take English 9. Students will read a variety of genres and build analytical, and critical thinking skills. In addition to
the study of language, sentence structures, vocabulary, and punctuation, students will work on mastering the writing of literary
paragraphs and the formal 5-paragraph essay. Students will also develop skills in poetry, short fiction, spoken word, and media.

Literary Studies/Composition 10 (Formerly English 10)
All students will take Literary Studies/Composition 10. Students will read a variety of genres and will continue to develop analytical
and critical thinking skills. In addition to the study of language, sentence structures, vocabulary, and punctuation, students will
continue to work on mastering the writing of literary paragraphs and the formal 5-paragraph essay. Students will also develop skills
in poetry, short fiction, spoken word, and media.

                                                                                            Course Guide Book 2020-2021                  10
Literary Studies 11 (Formerly English 11)
Students will continue to study a variety of genres (including short stories, poetry, novels, non-fiction, and/or drama). The main
focus of this course will be on analysis and interpretation of literature. Students will work on mastering essay-writing skills in both
take-home and timed settings. Students will also continue to develop creative writing, spoken word, and media skills.

Literary Studies / Social Studies 11 - Making Connections
Literary Studies 11/Social Studies 11 fuses two curriculums to create an immersive environment and streamlined experience.
A maximum of 50 students have a unique opportunity to take this new course offering, which provides an exciting option for students
who wish to develop skills and cover course content in a cross-curricular model. This cohort will be together for two blocks in one
semester, and will earn credits for both courses.

See Literary Studies 11 and Social Studies 11 course descriptions for curriculum details.

LITERARY STUDIES 11 with AP LANGUAGE (Yearlong)
For students who want a challenge, this yearlong course combines Literary Studies 11 and Advanced Placement Language and
Composition. This is an ideal course for those students who love non-fiction, argument, discussions and exploring ideas. Students
have the opportunity to discuss and write about topics that matter to them.
This yearlong course continues the mastery of writing skills and literary interpretation but with more emphasis on personal opinion
pieces and argument. English majors, students interested in pursuing law, advertising and communications, environmental science,
languages, history, psychology, or sociology will appreciate the composition and research components.

The course gives students the opportunity to complete the equivalent of a first year English course during their grade 11 year. AP
Language/ Lit Studies 11 will prepare students for the rigours of both academic and creative thought that will help students succeed
in university. Credit for first year English is granted at many Canadian and American universities for achieving an AP standing of 4
or 5 (out of 5) on the exam.

Students who successfully complete this yearlong course may continue directly to Literary Studies 12 / AP Literature and
Composition or select English Studies 12.

English Studies 12 (Formerly English 12)
Students will read a variety of genres (including short stories, poetry, novels, non-fiction, and/or drama) and will develop and refine
individual writing skills. The main focus of this course will be on analysis and interpretation of literature, especially at the thematic
level. Reading, writing (analytical and creative), and discussions are the main components of this course. Students will be given
the opportunity to demonstrate their learning through creative writing, spoken word, and media skills.

English Studies 12 - New Media Focus
This course will challenge students to write and think critically, expressing their understanding and learning in a variety of ways
including persuasive writing, podcasting, video, spoken word and journalism. Reading, writing (analytical and creative), and
discussions are the main components of this course. Students will read a variety of genres (including fiction, nonfiction (articles
and essays) and screenplays. Units will include argumentative essay writing, media study, effective spoken communication, and
storytelling.

Note: though readings / resources are different than English Studies 12, the academic rigour and expectations remain consistent.
*This course may also be taken as an additional English 12 elective*

11     Claremont Secondary School
English Studies 12 with AP English Literature
This single block combination course is offered in second semester.
Prerequisite: Literary Studies 12 (taken in first semester or in grade 11)

Most degree programs (humanities and sciences alike) require first year English requirements – why not complete them at
Claremont?

AP English Literature gives students the opportunity to complete the equivalent of a first year English course during their grade 12
year. As a continuation of Literary Studies 12, students will intensively study, analyze, and discuss poetry, novels, and drama. This
course is for students who want a challenge and are intending to enrol in a post-secondary institution.

This course will prepare students for the rigours of both academic and creative university endeavours. Credit for first year English is
granted at many Canadian and American universities for achieving an AP standing of 4 or 5 (out of 5) on the exam.

Literary Studies 12 is a prerequisite for those interested in AP English Literature. Students who take both Literary Studies 12 and
AP English Literature do not need to register for English Studies 12. Instead, they will also receive credit for English Studies 12.
This combination course is worth 12 credits.

English First Peoples 12
English First Peoples 12 is an academic English course which can be taken in place of English Studies 12 or as an elective in
addition to English Studies 12. All the readings in the curriculum are First Nations literature. The course is grounded in the First
Peoples Principles of Learning. It is designed for all students, Aboriginal and non-Aboriginal, who are interested in delving deeply
into First Peoples oral and written literature and visual texts in a range of media. The course focuses on the experiences, values,
beliefs, and lived realities of First Peoples as evidenced in various forms of text, including oral story, poetry, song, performance, film,
and prose.

Literary Studies 12 (Formerly Literature 12)
This course will prepare students for many first year college and university English courses. Literary Studies 12 is especially for
senior students who enjoy reading and discussing poetry, plays, stories, and novels. The readings include a sampling of English
Literature beginning with the Anglo-Saxon period (800 A.D.) through the centuries to present time. Students will respond to
literature in a variety of ways including debates, essays, paragraphs, and creative projects.

Literary Studies 12 is recognized as an approved academic course for university entrance requirements. For students aiming for
post-secondary study, this is a wonderful way to prepare for the academia ahead.

Creative Writing 12
Creative Writing 12 is designed for the grade 11 or 12 student who wishes to learn to write creatively. No experience is necessary.
Students develop their individual styles while learning the drafting, editing, publishing and creative processes. The course includes a
balance of instruction between the study of contemporary writing and the practice of composition through guided-writing activities
and extensive revision. Each student's work is respected and celebrated. Assessment includes individual portfolios, attending
literary events, responding to guest writers and their works, and collaboration. Students grades are based on individual growth.

All students send work to magazines and to contests. Bi-weekly, professional writers visit the class for readings and / or workshops.

                                                                                          Course Guide Book 2020-2021                  12
MATHEMATICS

There are multiple pathways for Mathematics and students may discover that their choices of math courses will impact their post-
graduation plans. An additional consideration is that the post-secondary institutions in BC have different entrance requirements with
regards to the high school mathematics courses. Students should consult the University or College calendars to determine entrance
requirements for their specific programs.

Students who successfully complete any grade 10 and any grade 11 math course will meet British Columbia's graduation
requirements.

Parents and students should also be aware of the Claremont Math Department's Final Exam Policy. Experience has shown that
students who do not do well on the final examination in a math course experience great difficulty with the next level of mathematics.
To help ensure the appropriate placing of students for success, we expect that students obtain at least 40% on the final exam with a
passing grade in class work in order to achieve a passing grade in a mathematics course.

Math Contests Claremont has a strong tradition of participation and success in math competitions. We encourage students to take
advantage of these opportunities from grade 9 forward. Much exploration into math contests will take place at weekly Math Club
meetings.

COURSE SELECTION FAQ'S
"Which Math course is best suited to my child?"
While there is no rule about which math course is right for each student, the decision can be made easier by thinking about your
child's future education and career plans. If your child enjoys working on projects and hands-on activities, or intends to pursue a
trade or technical job, then the Apprenticeship and Workplace pathway might be the right choice. If your child is planning further
study in the Arts or Humanities, the Foundations of Math is likely the right choice. Students interested in math and sciences in post-
secondary should take the Pre-Calculus pathway. There is also nothing to preclude a student from taking more than one path.
Your child's education choices after high school depend, in part, on the courses they take in high school. To make an informed
decision about which course is best suited for your child, you both need to find out as much as you can about each pathway. You
can do this by talking to your child's math teacher or a school counsellor.

"What happens if we change our mind about the pathway decision that we made before the start of this year?"

Because the pathways were designed to give students different skills, attitudes, and knowledge for different career and post-
secondary paths, they were not designed specifically to allow for lateral movement between the pathways. For example, this means
that a student who took only Workplace Math 10 would likely not have the skills needed in either Foundations 11 or Pre-Calculus 11.

If, after high school, your son/daughter changes career paths and realizes that he/she needs Pre-Calculus 11 or 12 instead of the
Foundations courses taken, colleges and universities will offer these or equivalent courses for upgrading. Your son/daughter should
choose the courses that best fit his/her current math interest and best fit his/her current post-secondary direction.

13     Claremont Secondary School
MATH 9
There are two options in Grade 9. Students are to be recommended by their Grade 8 teacher for the appropriate course.

Mathematics 9
This is a course that covers the required learning outcomes for grade 9 and leads students into either Workplace Mathematics 10 or
Foundations of Math and Pre-Calculus 10.

Linear Mathematics 9 (Yearlong)
This course is designed to help students who would otherwise struggle to succeed in Math 9 over one semester, and who will
require stronger background skills for success in grade 10 and beyond. Basic skills are reviewed and reinforced before moving on
to the required learning outcomes for grade 9. Linear Math 9 also leads students into either Workplace Mathematics 10 or
Foundations of Math and Pre-Calculus 10. Year-long Math 9 takes up two spots in a student's timetable – one in first semester and
one in second semester.

MATH 10
There are two options in Grade 10.

Workplace Mathematics 10
Workplace Mathematics 10 is designed to provide students with the mathematical understandings and critical-thinking skills
identified for entry into the majority of trades at the post-secondary level and for direct entry into the workforce.

Foundations and Pre-Calculus Math 10
Foundations and Pre-Calculus Math 10 enables students to continue on to either Foundations of Math 11 or Pre-Calculus Math 11.
The Foundations of Math pathway is designed to provide students with the mathematical understandings and critical-thinking skills
identified for entry into post-secondary programs that do not require the study of theoretical calculus including Geography, Arts, or
Humanities. The Pre-Calculus pathway is designed to provide students with the mathematical understandings and critical-thinking
skills identified for entry into post-secondary programs that require the study of theoretical calculus such as Sciences, Engineering,
Business, Nursing or Medicine.

MATH 11
There are three options in Grade 11

Students are only required to take up to grade 11 math to graduate, but many post-secondary programs will require one of the grade
12 courses, and requirements may vary from one college or university to the next. Please do some research on admissions
requirements before choosing a pathway
.
Note: Students may take more than one pathway.

Workplace Mathematics 11
Workplace Mathematics 11 is designed to provide students with the mathematical understandings and critical-thinking skills
identified for entry into the majority of trades at the post-secondary level and for direct entry into the workforce. AWP 11 satisfies
the mathematics requirement for graduation, and is the preferred pathway for entry into the trades programs at Camosun College.
Topics include Managing Money, Trigonometry, Measurement, Perspective Drawing and Linear Relations

Foundations of Math 11
Taking Foundations of Math 11 enables the students to continue on to Foundations of Math 12. The Foundations of Math pathway
satisfies the mathematics requirement for graduation, and is designed to provide students with the mathematical understandings
and critical-thinking skills identified for entry into post-secondary programs that do not require the study of theoretical calculus
including Geography, Arts, or Humanities. Students are required to complete a major research project.

Pre-Calculus 11
The Pre-Calculus pathway satisfies the mathematics requirement for graduation, and is designed to provide students with the
mathematical understandings and critical-thinking skills identified for entry into post-secondary programs that do require the study of
theoretical calculus like Sciences, Engineering, Nursing or Medicine. Topics include Rational Expressions, Trigonometry,
Transformation of Functions, Systems of Equations and Radical Expressions.

MATH 12
                                                                                         Course Guide Book 2020-2021                 14
Students are only required to take up to grade 11 math to graduate, but many post-secondary programs will require one of the grade
12 courses, and requirements may vary from one college or university to the next. Please do some research on admissions
requirements before choosing a pathway.
Note: Students may take more than one pathway.

Apprenticeship Mathematics 12
Apprenticeship Mathematics 12 is designed to provide students with the mathematical understandings and critical-thinking skills
identified for entry into the majority of trades at the post-secondary level and for direct entry into the workforce.

Foundations of Mathematics 12
Foundations of Math 12 is designed to provide students with the mathematical understandings and critical-thinking skills identified
for entry into post-secondary programs that do not require the study of theoretical calculus, like Economics, Geography, Arts, or
Humanities.

Pre-Calculus 12
Pre-Calculus 12 is intended for students planning to pursue post-secondary education in Sciences, Engineering, Nursing or
Medicine. There is an emphasis on formal structures, correct terminology, symbol manipulation and the interconnections within
mathematics.

Calculus 12
This introductory Calculus course is intended for students who have already completed Pre-Calculus 12 but who do not wish to
attempt the more challenging Math 100. Our experience has shown that students who take Calculus in high school are far more
likely to succeed in first-year Calculus at university.

Math 100
Math 100 is a first semester calculus course that is offered in partnership with Camosun College. By successfully completing Math
100, students will earn a fully-transferable first year university credit in addition to high school credit for Calculus 12. Students need
to have completed Pre-Calculus 12 in their grade 11 (or earlier) year with at least a B prior to enrolling in this course.
Please see Mr. Paananen for more details.

Note: See Dual Credit section for more detailed description.

15     Claremont Secondary School
SCIENCE
The Claremont Science Department has a tradition of excellence. We are committed to engaging all types of learners to increase
their scientific curiosity and develop a solid level of scientific literacy in order to critically analyze the scientific information they will be
exposed to in their adult lives
.
All students in Science 9 and 10 explore their scientific interests through participating in a Keystone inquiry project. Here students
model the scientific method by researching, designing, analyzing and presenting personal projects. Students may choose to turn
their Keystone project into a Science Fair project and attend the regional science fair competition at UVic.

In addition to the core senior science courses, and in partnership with Camosun College and the University of Victoria, we offer
exposure to first year university courses through Advanced Placement (AP) in Biology, Chemistry and Physics. Claremont is the
only high school in Victoria that is currently offering AP in all three sciences. AP curriculum is taught at Claremont by Claremont
teachers; while the laboratory component for Biology is offered at Camosun College one evening per week. The Chemistry labs are
are offered at UVic. Students who typically enroll in AP courses are university-bound with an interest in the sciences. Prior AP
students report increased success and comfort within first year science courses as they have seen the content previously AND they
have experienced campus life through their lab component at either Camosun College or UVic.

Science 9
Science 9 is designed to provide opportunities for students to develop scientific knowledge, formulate hypotheses, collaborate and
plan investigative methods as well as analyze and evaluate experimental results. Key areas that will be covered will include the
following:

     •     Biology: mitosis/meiosis, asexual and sexual reproduction in humans.
     •     Chemistry: the periodic table and reactivity of elements, atomic theory.
     •     Physics: voltage, current, resistance and circuits.
     •     Earth Science: the interconnectedness of the biosphere, geosphere, hydrosphere and atmosphere.

SCIENCE 10
Science 10 continues the process from Science 9 of developing scientific knowledge, skills and attitudes. Key areas that will be
covered include the following:

     •     Processes of Science: Scientific Literacy, the Scientific Method, and Laboratory Skills.
     •     Biology: Genetics and heredity.
     •     Chemistry: Chemical Reactions.
     •     Physics: Kinematics and Radioactivity.
     •     Earth and Space: Astronomy and the formation of the universe.

Physics 11
Physics 11 is an introductory course in physics and is a required prerequisite for most university science programs. The objective is
to learn basic physics concepts through class work and lab activities and apply these concepts to solving real-world problems.
Areas covered will include:

     •     Mechanics: The study of motion, forces, and momentum
     •     Waves and Optics: The study of light, lenses, and mirrors
     •     Relativity: The study of the effects on objects as they approach the speed of light.

Chemistry 11
This Chemistry program will stimulate the student's interest in the natural world, develop skills in scientific inquiry and broaden the
student's chemical knowledge. Laboratory techniques and accurate analysis of data will be emphasized. Through laboratory work,
problem solving skills will be developed. There is a large math component to this course. The following topics are explored in
considerable detail:

     •     Nature of Matter: Characteristics of matter, concepts of atoms and molecules, and differentiating between physical and
           chemical changes
     •     Mole Concept: The significance of the mole and molarity
     •     Chemical Reactions: Balancing equations, energy changes, and stoichiometric calculations.

                                                                                               Course Guide Book 2020-2021                    16