EVENTS FOR DOCTORAL CANDIDATES AND POSTDOCS WINTER SEMESTER 2020/2021
Page content transcription
If your browser does not render page correctly, please read the page content below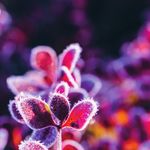 October '20
    19.10. 			   Welcome reception for doctoral candidates
    24.10.			    Trip to the Pelikan TintenTurm

November '20
    01.11.			    Curly kale day in Oldenburg
    10.11.			    Jour Fixe "Traditional Chinese Medicine"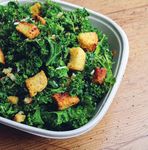 19.10.20		 Welcome reception for doctoral candidates
           Leibniz University Hannover organises a welcome reception for all new
           doctoral students. This reception is an opportunity for you meet peers and
           learn more about the programmes and offers for doctoral students at Leib-
           niz University Hannover.

           Due to the COVID-19 pandemic the 2020 welcome reception will take place
           in digital form.

             Ihttps://webconf.vc.dfn.de/welcomereception/     6.30 p.m.
             ResearchLUH@zuv.uni-hannover.de

24.10.20   Trip to the Pelikan TintenTurm
           This time we will visit the TintenTurm (ink tower) of Pelikan, one of Germany's
           oldest companies. We will take a look around Hannover's Pelikan district
           and visit both the Pelikan museum with various exhibitions and the Tinten-
           Turm. Please note that we will spend most of the time outdoors, so please
           remember to wear warm clothes.

             Kröpcke (Clock statue)   12:30 p.m.    5€      ResearchLUH@zuv.uni-hannover.de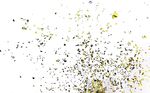 01.11.20   Curly kale day in Oldenburg
           On this day we will take you to Oldenburg - the capital of curly kale and the
           game Boßeln. We will participate in a curly kale day in Oldenburg and will
           learn how to throw the Boßel and play the typical northern German game
           in a fun way. Discover northern German culture in an unusual way and do
           not miss the chance to learn more about the traditions of the region!

             Hannover central Station (Horse statue)   8:45 a.m.   8€
             ResearchLUH@zuv.uni-hannover.de

10.11.20   Jour Fixe "Traditional Chinese Medicine"
           On this day you will have the opportunity to learn more about traditional
           Chinese medicine (TCM): what kind of philosophical background and medicine
           practices belong to this tradition developed in China more than 2,000 years
           ago, and what made it so different from Western medicine.

           This event is organised in cooperation with the Leibniz-Konfuzius-Institut
           Hannover.

             https://webconf.vc.dfn.de/jourfixetcm/      7 p.m.
             ResearchLUH@zuv.uni-hannover.de
12.12.20   Christmas bakery
           Christmas is coming, so it is time to get into Christmas mood together! During
           this event we will bake traditional Christmas biscuits, decorate and shape
           them. You can be creative and make cookies shaped like Santa Claus, like a
           Christmas tree and many other things! In addition, we will share and eat
           our biscuits, play table games and enjoy Christmas songs in a pleasant en-
           vironment.

             International Office   6 p.m.   ResearchLUH@zuv.uni-hannover.de
15.01.21   Trip to the thermal power plant in Linden
           Many of you may have seen the three towers in the Linden district, but have
           you ever wondered what is inside? On this field trip we will visit the thermal
           power plant in Linden, also called "the three warm brothers". We will even
           take a look inside at the modern technology of the plant, which generates
           energy and heat efficiently and flexibly.

              Hannover central Station (Horse statue)   1 p.m.   ResearchLUH@zuv.uni-hannover.de
Registration and contact

Registration: 		              ResearchLUH@zuv.uni-hannover.de

Contact: 			 Leibniz Universität Hannover
			Welcome Centre
			International Office
			Welfengarten 1A
			30167 Hannover

Facebook: 		                  International Doctoral Candidates and Post-Docs Hannover
Instagram: 		                 @internationalofficeluh

Disclaimer:

We reserve the right to make changes to our events if necessary. If you choose to participate, you
do so at your own risk. The International Office cannot be held liable for any losses, accidents or
damage to a person or property occurring during our events. We may take photographs during
the events, which may be used in promotional material, on our website or social media channels
such as Facebook. Please let us know in advance if you do not want pictures of you to be used
for these purposes. By registering for our events, you accept these terms and conditions.