Exhibitor Service Manual - January 22 - 24, 2020 Centro Citibanamex Mexico City, Mexico - Hannover Fairs México
Page content transcription
If your browser does not render page correctly, please read the page content below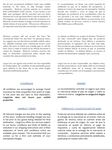 Dear Exhibitor:

We are pleased to welcome you to MEM Industrial, which will take place in January 22 – 24, 2020 at the Centro
Citibanamex in Mexico City, Mexico. We look forward to making this trade show and conference a successful
experience for you and your company.

This manual is designed for your convenience and contains the necessary information for your participation in the
show. We strongly recommend that you read this manual carefully and familiarize yourself with all of its contents
to help you in preparation for the show. Enclosed is a list of show contractors and their order forms.

It is important that the Exhibitor Services Manual be given to the person directly responsible for
participation in the show. Please make note of the deadlines on the forms and place your orders as early as
possible to ensure delivery of desired services on time and to maximize your cost savings. Your assistance in
meeting deadlines is greatly appreciated.

We would like to make your participation in MEM Industrial both successful and enjoyable. If there is any
information that you require, or questions we can answer, please do not hesitate to contact us!

Sincerely,
The MEM Industrial Team

Questions?
Hannover Fairs México
Tel: (+52-55) 7028-3335
www.hfmexico.mx      www.MEMindustrial.mx

Angelica Arredondo, Operations Coordinator
Angelica.Arredondo@hfmexico.mx
Azul Ogazón, Project Director
azul.ogazon@hfmexico.mx

                                                                                                               2
Table of Contents
     1. General Information                         4. Booth Decoration & Furnishing – EXPRO /
           • Exhibition Location                       MILBU
           • Exhibitor Move-In Hours                      • Standard Furniture Catalogue
           • Show Hours                                   • Lounge Type Furniture Catalogue
           • Exhibitor Move-Out Hours                     • Express Display Catalogue
           • Show Management Contact Info                 • Furniture Rental Order Form
           • Exhibitor Badges & Directory Listing         • Express Display Order Form
           • Booth Packages                               • EXPRO Payment Form
           • Cleaning                                     • Removal of Standard Walls (for
           • Electrical                                       package booths only)
           • Internet
           • Official Service Contractor            5.   Furniture Rental & Custom Displays –
           • Parking                                     EXPRO
           • Sales and Promotional Activities
           • Show Office Hours                      6.   Custom Displays – EXPRO
           • Shipping & Logistics
                                                    7.   Audio & Video - MILBU
           • Travel & Housing
           • Security                               8. Facility Services
           • Exhibition Grounds Location Map           CENTRO CITIBANAMEX
           • List of Suppliers                             • Water, Air & Drain
                                                           • Banner Hanging
2.      Guidelines for Display
                                                           • Security Personnel
           • Height Limits
                                                           • Booth Cleaning
           • Use of Space and Two-Story                    • Lighting & Connections
                Constructions
                                                           • Rigging
           • Banner Hanging
                                                           • IT Services
           • Exhibitor Move-In
                                                           • Installation Floorplan (attach to your
           • Booth Approval Form (for exhibitors
                                                                service order)
                bringing their own display)
                                                           • Food & Beverages
           • Booth Package Form (for exhibitors
                under 54 sq.m.)
                                                    9.   Shipping & Material Handling
           • Directory Listing Form                      CARGOLIVE
           • Exhibitor Badge Form                            • Instructions Letter
                                                             • Material Handling & Labor
     3. Event Terms and Conditions
           • General Disposition                    10. Security Services – SYHME Seguridad
           • Conditions of Payment                      Privada
           • Use of Exhibit Space
           • Exhibitor's Liability                  11. Lead Retrieval Order Form - SCANPRO
           • Security, Safety & Prevention
           • Exclusion of Responsibility            12. Housing – Hotel Reservation
           • Jurisdiction

                                                                                                 3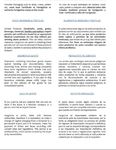 General Information
Exhibition Location
Centro Citibanamex, Halls A; B, C & D
Av. Conscripto 311,
Col. Lomas de Sotelo, Del. Miguel Hidalgo
C.P. 11200, Mexico City, MEXICO
info@centrocitibanamex.com

Exhibitor Move-In Hours
Monday, January 20             8:00 am – 10:00 pm            Pavilions and booths larger than 54 sqm.
Monday, January 20             2:00 pm - 10:00 pm            Booths under 54 sqm.
Tuesday, January 21            8:00 am – 10:00 pm            All exhibitors

Exhibitor move-in must be completed by Tuesday, January 21 at 10:00 pm. No exhibitors will be
allowed to move in material or equipment after that time. All activities outside the official hours
require approval by the Show Management and may cause additional charges to the exhibitor.

Exhibition Hours*
Wednesday, January 22          11:00 pm - 7:00 pm
Thursday, January 23           11:00 pm - 7:00 pm
Friday, January 24             11:00 pm - 7:00 pm
*During exhibition days, exhibitors will have access to the hall starting at 10:00 am.

Exhibitor Move-Out Hours
Friday; January 24               8:00 pm – 11:59 pm
Saturday, January 25             12:00 am - 12:00 pm (continuous)

The entrance for exhibitor move-in and move-out will be by the loading and unloading zone for Halls
A, B, C and D, located at: Avenida Conscripto No. 311, Colonia Lomas de Sotelo, Postal Code 11200,
Miguel Hidalgo, Mexico City.

Show Management Contact Information

 Hannover Fairs Mexico, S. A de C.V.
 Paseo de la Reforma 381, 1er piso, Col Cuauhtémoc
 CP.06500, México D.F
 Phone +52(55) 7028 3335
 Email: info@hfmexico.mx
 Website: www.hfmexico.mx

 Angelica Arredondo, Operations Coordinator
 Phone: +52 (55) 7028 3335 ext. 804
 angelica.arredondo@hfmexico.mx

 Tania Velasco, Customer Service
 Phone: +52 (55) 7028 3335 ext. 800
 tania.velasco@hfmexico.mx

 Azul Ogazón, Project Director
 Phone: +52(55) 7028 3335 ext. 805
 azul.ogazon@hfmexico.mx

                                                                                                        4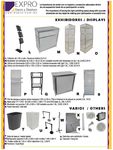 General Information (Cont.)

Exhibitor Badges and Show Directory Listing
Each exhibitor is allowed up to three free badges for every 9 sq.m. of rented space. Badges will be available
in the registration area for pickup during move-in days.

Keep in mind that your exhibitor badge is UNIQUE AND NON-TRANSFERABLE. Replacement of a lost or
forgotten badge will result in complete payment for a new one. Temporary staff assisting you with move-in and
move-out such as carpenters, electricians, decorators, drivers, messengers, administration, etc. will not require
a badge during move-in and move-out. They will be provided with a provisional tag for entrance and exit during
the established hours. Once the trade show begins, no one may enter without a badge. No one under the age
of 18 will be permitted on the show floor during exhibitor move-in.

Please send us the badge request and directory listing forms included in this Manual. Update your
company information immediately and make sure it is included in the Official Exhibitor Directory.

Booth Packages
As per your Exhibit Space Contract, your space may include certain services. Exhibitors with less than 54 sq.m.
and/or those who signed for a booth package may want to leave out some elements; please use the Booth
Package Form for this purpose. All companies bringing or building their own display must submit their booth
design w/measurements and specifications for approval (see Booth Approval Form).

                                                  - Includes exhibitor badges and directory listing.
           Raw Space – 54 sqm. min.               Does NOT include carpet, construction, furnishings or utilities.
                                                  - Includes hard wall booth construction, lettering, carpet (show
      Basic Booth Package – 18 sqm. min.          color), 1 electrical outlet, booth staff badges, exhibitor directory
                                                  listing.
                                                  - Includes carpet (show color), hard wall booth construction,
        Premium Package – 18 sqm. min.            signboard and lettering, lighting, standard furnishing, 1 electrical
                                                  outlet, booth personnel badges, exhibitor directory listing.

Premium Booth Package

Cleaning
Show management provides cleaning in aisles and common areas only. If you would like daily booth cleaning,
please refer to the Centro Citibanamex order forms.

                                                                                                                         5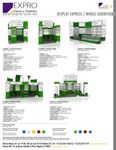 General Information (Cont.)
Electrical
Booths rented under the booth package space rate come with (1) 110V electrical outlet; premium package
includes standard lighting also. If you need to order electrical, please use the electrical orders forms from
Centro Citibanamex in this manual.

Internet
Please see Centro Citibanamex's Internet Order form included in this manual for details and pricing.

Official Service Contractor
EXPRO is the official booth construction and decoration service contractor for MEM Industrial. EXPRO is able
to provide you with the following services and products:

•       Additional Furnishings and Accessories
•       Express Displays and Custom Displays
•       Signage and Graphics
•       Standard Booth Modifications

Parking
Centro Citibanamex offers 3,000 covered parking spaces in Centro Citibanamex with a capacity for up to 10,000
cars in the entire complex. Valet service and prepay machines are available. Exhibitors have access to multi-
day parking tickets; please approach Centro Citibanamex ticket office within the exhibition halls.

Sales and Promotional Activities
All exhibitor activities are limited to their designated exhibit space. All retail sales activities and delivery of
products or samples must have written approval by Show Management. Exhibitors are required to inform Show
Management of the organization of events and promotions within their exhibit space.

Show Office Hours
MEM Industrial staff will be available during exhibitor move-in, show days and move-out, at the service desk
within the exhibition hall, and the Organizing Committee office from Monday through Friday, 10:00 am - 8:00
pm.

Shipping & Logistics
CARGOLIVE is our official freight forwarder. Please see their enclosed documents for international shipping
information. Please do not ship anything directly to the convention center or show management. No shipments
will be signed for or accepted onsite by Centro Citibanamex.

Travel & Housing
MEM Industrial has negotiated discounted rates with several hotels in Mexico City. Please note that Hotel
Sevilla Palace will provide complimentary shuttle service to and from the Centro Citibanamex on show days.
Please make your reservations as early as possible to take advantage of these discounted rates.

                                                                                                                  6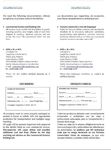 Security & Safety

Show Management security will cover general areas and entrances starting on Sunday, January 19 th at 2:00
pm on a 24-hour basis.

Show management security will cease on Saturday, January 25th at noon.

The purpose of our security is to control access and prevent accidents and disturbances within the exhibition
halls. Centro Citibanamex will provide security in common areas and exterior of the facility.

Every exhibitor is responsible for their materials, equipment and personal effects during move-in, exhibition and
move-out hours. It is therefore recommended that the exhibitor shows up 30 minutes before opening and leaves
30 minutes after closing.

All exhibitors must control and look after their property during their stay in the exhibition grounds.

When absent, all exhibitors must safeguard their goods. Small items must be stored under lock and key
whenever exhibitor staff is not present.

Exit of exhibition products and/or samples during show days require approval by the Show Management. Please
approach security personal for the coordination of this procedure.

Revisions by the security personnel are authorized in all products moving in or out at any moment. We kindly
ask for your collaboration during these security controls, which are designed to reduce risks and prevent losses.

If you consider your booth requires additional security or you want to have an inventory report on your exhibition
goods, please contact "SYHME SEGURIDAD PRIVADA" on our list of suppliers or through the Security Order
Form included in this Manual.

Please be careful with your personal belongings on site, specially items such as suitcases, briefcases, laptops
and cell phones. SYHME SEGURIDAD PRIVADA can supply you with security lanyards for your laptop at no
cost.

Blocking aisles, emergency exits, fire hydrants and extinguishers is forbidden at all times. Please locate these
points upon your arrival.

Firearms and pets are not allowed into the premises. No one under the age of 18 will be permitted on the show
floor, expect for MEM Industrial during show days.

Each exhibitor showing and demonstrating tools, machinery and equipment in operation as well as other
exhibits that may represent a risk to the physical integrity of personnel and visitors, either by their nature,
handling, power source, emission of powders, dust, fumes, vapors and other potentially harmful substances,
etc., will be responsible for taking all necessary safety and protection measures to prevent risks and remedy
contingencies, in accordance with Civil Protection and Occupational Safety guidelines, Centro Citibanamex
safety guidelines and any other applicable regulations.

These measures may include using adequate protective equipment, installing safety and risk signs, providing
support and supervision during demonstrations, provide collection and/or extraction systems for dust, fumes
and vapors, having first aid kits at hand, and whatever is deemed necessary in consideration to the nature of
exhibits and activities before, during and after the exhibition.

                                                                                                                   7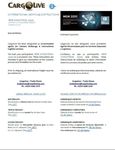 Exhibition Grounds Location Map
Centro Citibanamex
Av. Conscripto 311, Col. Lomas de Sotelo, Del. Miguel Hidalgo
C.P. 11200, Mexico City, MEXICO
Phone: (+52-55)5268-2000
www.centrocitibanamex.com

                                                                8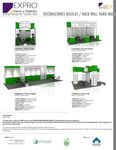 List of Suppliers
                                          Lead Retrieval
                                          AHM REGISTRO
Official Booth Decoration &               Edna Corvera
Furnishings Contractor / Custom           Phone: +52 (55) 56696510 / 56696500
Displays & Furniture Rental               edna@scanpro.mx

Furnishings, Signaling, Displays          Shipping & Logistics / Material
EXPRO                                     Handling, Forklift, Storage of
Alberto del Valle / Osmara González       Empties
Phone: +52 (55) 2614-7160
adelvalle@expro.com.mx
ogonzalez@expro.com.mx

                                                 Kim Valdés Salazar
Facility Services                                Trade Shows Manager
Phone, Internet, air, water and drains,
booth cleaning, banner hanging, rigging
and electrical
                                                CargoLive, S. de R.L.
Centro Citibanamex                            de C.V.
Angeles Hernandez                               Platón 409, Col. Polanco
Phone: +52 (55) 5268 2054                     - Del. Miguel Hidalgo
serviciosadicionales@centrobanamex.com
                                                C.P. 11560, México
mahernandez@centrocitibanamex.com
                                              CDMX
Food & Beverages                                Phone: +52 (55) 5280
Centro Citibanamex                            1279 Ext. 264
Angeles Hernandez                           Mobile: +52 (55) 5330 7124
Phone: +52 (55) 5268 2054
serviciosadicionales@centrobanamex.com
mahernandez@centrocitibanamex.com         Security
                                          SYHME SEGURIDAD PRIVADA
                                          Contacto Enrique Carcaño
Audio & Video
Milbu Producciones                        Tel (55)62-95-00-29
Phone: +52 (55)9000-2583                  cel 55-13-45-84-71
contacto@milbu.com.mx                     syhme.seguridad@gmail.com

                                                                                9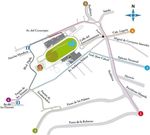 Guidelines for Display

The following Guidelines for Display Rules and Regulations have
been established for MEM Industrial. It is our goal that the display
rules and regulations, ultimately, shall provide exhibitors with all the
information necessary to properly design and build exhibits, as well
as plan their booth's layout and content.

IMPORTANT: All exhibitors not using the standard booth
package must submit their booth design to Show Management
for approval. Please complete the enclosed Booth Approval
form to finalize your booth design and construction.

All exhibitors with Booth Package rate must send the Booth
Package form when an element of their package will not be
used.

                                                                      10
Guidelines for Display
Unless constricted by space or other limitations, exhibit space is drawn in 9 sqm units (3m X 3m).

    •   Linear booths are spaces with one side open to an aisle.
    •   Corner booths are those exposed to aisles on two sides.
    •   Peninsula booths are open on three sides (36 sq.m. minimum).
    •   Island booths are open on all 4 sides (54 sq.m. minimum).

Height Guidelines
       • Contracted space up to 18 sq.m. are allowed 3 m in height.
       • Contracted space from 19 sq.m. up to 53 sq.m. are allowed 5 m in height.
       • Contracted space 54 sq.m. and larger are allowed height up to 7 m.

Use of Space and Two-Story Displays
It is only possible to build or install elements to the allowed height and within your designated exhibition space.
Please remember all custom displays require approval by the Show Management. Back walls must be
covered on the back side. Certain special displays and constructions may require a technical opinion by a
DRO (director responsible for construction), in compliance to Mexico City's regulations. A minimum of 54
sq.m. is required for any two-story display.

Hanging of Banners
No hanging banners or decoration elements are allowed on areas of 18 sq.m. or smaller. Hanging banners
must have at least 1m of separation from the top of their booth or display. Per building regulations, no signs
or banners can be hung any higher than 7m in Centro Citibanamex.

Guidelines for Display Summary

                                Possible                  Maximum                                Hanging of
          Area                                                                Two-Story
                              Configurations               Height                                 Banners
    Up to 18 sq.m.             Linear / corner               3m                   No                  No
                              Linear / Corner /
 From 19 to 53 sq.m.                                         5m                   No                  Yes
                                 Peninsula
   54 sq.m. or more                  All                     7m                   Yes                 Yes

Exhibitor Move-In
Please make sure to confirm your move-in day and hour. A representative of the exhibiting company must be
present to receive your exhibit goods and/or display during move-in days and hours; neither Show
Management nor Centro Citibanamex are able to receive shipments on behalf of exhibitors. Please inform
your vendors on the location of your booth and the company name under which you have registered to the
exhibition for a swift access. Exhibiting companies must have paid in full in order to gain access for set-up.
Show security will keep a record of company or contractor personnel entering the facility and will identify them
with a sticker. Access for set-up must be done through the loading-unloading decks.

Vehicles are only allowed to remain on the loading-unloading area for a maximum of 30 minutes. The facility
will charge the use of the area in excess of 30 minutes. Please follow the indications of the staff in order to
facilitate all maneuvers. Hand trucks and pallet jacks shall not be rolled on carpeted surface. CARGOLIVE
will supply forklift and material handling services (see Drayage Form).

During move-in please limit your materials to your designated exhibit space.

                                                                                                               11
Booth Approval Form
Required for all Exhibitors Bringing or Building their Own Stand
                  Complete this form and email back to angelica.arredondo@hfmexico.mx
                                       before December 30, 2019

All booths must be in compliance with the enclosed Guidelines for Display as outlined in this exhibitor
service manual. All exhibitors that are not using the standard booth package must submit their
booth design to Show Management for approval. Exhibitors will not be allowed to move-in onsite
without the pre-approval of their booth design. Please complete this form along with submitting a
detailed drawing or schematic of the booth layout with measurements. Please send all requests to the
contact information listed below no later than December 30, 2019.

Contact Person:
Company Name:
Booth Number:
Phone:
E-mail:
Measurements (width x depth x height):
Structure specifications:
Please include measurements of all structures, lightboxes, graphic elements, riggings, etc. and schematics
of your booth design. Required for approval.

  FOR INTERNAL USE ONLY

Approval by Show Management:                      YES                  NO

Comments:

Approval is required in written form. Actual booth construction must meet approved designed specifications
and measurements.

Operations Coordinator Signature:                                           Date:

                                     Deadline: December 30, 2019
                                 Email: angelica.arredondo@hfmexico.mx

                                                                                                        12
Booth Package Form
Required for Exhibitors with Package Rate / under 54 sqm
                  Complete this form and email back to angelica.arredondo@hfmexico.mx
                                       before December 30, 2019

1) Identify your booth package as per your Exhibit Space Contract (Basic Package / Premium Package).
2) Please check the items which you are NOT using (if any):

                 Basic Booth Package                            Premium Booth Package
 □ Rigid system walls                                □ Rigid system walls
 □ Carpet (show color)                               □ Carpet (show color)
 □ Electrical outlet (110V)                          □ 1 table
 □ Vinyl lettering (same name as per the directory   □ Counter & bar stool
 listing form)                                       □ 2 Chairs
                                                     □ 1 Dust bin
                                                     □ Electrical outlet (110V)
                                                     □ Slim-line lamp
                                                     □ Signboard vinyl lettering (same name as per the
                                                    directory listing form)
On-site dismantling or removal of installations, carpet or hard walls will have a cost and needs to be
                             requested with the respective supplier.

Comments:

  EXHIBITOR COMPANY INFORMATION

Contact Person:
Company Name:
Booth Number:
Phone:
E-mail:
Exhibit Space Measurements:
Signature:                                                                      Date:

                                     Deadline: December 30, 2019
                                 Email: angelica.arredondo@hfmexico.mx

                                                                                                       13
Directory Listing Form
      Complete this form (Spanish recommended) and email back to angelica.arredondo@hfmexico.mx
                                       before December 30, 2019

Datos para el Directorio de Expositores                                             Directory Listing Form
Provea su información de contacto comercial para nuestras distintas publicaciones   Please provide the contact information you wish to publish in our various listings
                      Nombre comercial
                  Company trade name
              Dirección – Código Postal
                 Address – Postal Code
                 Ciudad – Estado – País
                  City – State – Country
            Contacto Comercial – Cargo
        Sales Contact Person – Position
              Teléfono directo – Celular
         Office phone number – Mobile
        Correo electrónico - Página web
                        E-mail - Website
                       Tipo de empresa     Fabricante                Importador             Distribuidor            Otro (describa)
                       Type of company     Manufacturer              Importer               Distributor             Other (describe)
Breve Descripción de la Empresa                                                     Short description of the company
(Máximo 250 caracteres)                                                             (Maximum 250 characters)

Productos a Exhibir                                                                 Products to be Exhibited
Provea una lista general de los productos a exhibir                                 Please list the specific products you plan to exhibit
1                                                      6                                                            11
2                                                      7                                                            12
3                                                      8                                                            13
4                                                      9                                                            14
5                                                      10                                                           15
Marcas a Exhibir                                                                    Brands to be Exhibited
Indique la marca o marcas de los productos a exhibir                                Please list the specific brands you will show at the exhibition

Lanzamientos y Nuevos Productos                                                     New Products
Provea nombre y descripción del producto o línea que presentará en la exposición    Provide name and short description of new products you plan to launch during the event

  Envíenos su logotipo en alta resolución para uso en material                           Please send us your Company logo in hi-res for our use in
                         promocional                                                                      promotional material

Para conocer nuestra Política de Privacidad, por favor ingrese a www.hfmexico.mx
For details on our Privacy Policy, please check www.hfmexico.mx

                                                                                                                                                               14
Exhibitor Badge Request Form

                Complete this form and email back to angelica.arredondo@hfmexico.mx
                                     before December 30, 2019

Please register members of your staff who will work full-time in the exhibition. Blank
badges will not be issued.

  EXHIBITOR COMPANY INFORMATION

Contact Person / Booth Coordinator:
Company Name:
Booth Number:                              Area in sq.m.:
Phone:
E-mail:

Each exhibiting company is entitled to a maximum of 3 badges per 9sq.m. Use the
required forms or attach a digital file with the required information.

                    NAME                        POSITION                      EMAIL
 1

 2

 3

 4

 5

 6

 7

 8

 9

 10

 11

 12

 13

 14

 15

                                                                                      15
Event Terms & Conditions
[Extract from Exhibit Space Contract]

CLAUSES:

I GENERAL DISPOSITIONS
1. The Committee declares to be the organizer of the exhibition named MEM Industrial to be held at: Centro
Citibanamex in Mexico City, from January 22 to 24, 2020.

2. The signer of this agreement declares to have authorization of the Exhibitor to act on his behalf and bind
the Exhibitor to the obligations arising out of this agreement, in accordance to the information provided in
page 1 of this document.

3. The Organizing Committee grants the Exhibitor a defined space of exhibition, which will be identified and
detailed in the corresponding floorplan (such space hereinafter referred to as the "Stand(s)"), based on the
space request and information supplied in page 1 of this agreement.

II CONDITIONS OF PAYMENT
4. The Exhibitor will pay the Committee an agreed amount corresponding to the space assigned, as payment
for the right to use the Stand(s) solely and exclusively during the days designated by the Committee. The
abovementioned amount shall be paid in its entirety before the exhibition takes place in accordance with the
following payment schedule: a 20% deposit is required with the presentation of the contract; 50% of the total
amount must be paid 90 days prior to the show; full payment is due 60 days prior of the show. Payments
must be made in the currency the Exhibitor was invoiced, this being either Mexican pesos or US dollars
applying a previously agreed upon exchange rate. The payments shall be made through wire transfer or
certified check issued in favor of HANOVER FAIRS MÉXICO, S.A. DE C.V. as per instructions provided with
the respective invoice. The exhibitor will assume all costs and fees generated by wire transfer services and
other forms of payment.

5. In the exceptional case of payments made with regular checks, these always shall be received subject to
collection; in the event of insufficient balance, the Committee reserves the right to enforce the payment of the
documents, as well as additional fees foreseen as minimum in the General Law of Credit Instruments and
Operations, or to alternatively rescind the obligations derived from this agreement without needing a judicial
resolution thereof.

6. By signing this agreement, the Exhibitor is committed to payment and participation in the exhibition.
Cancelation fees will apply even in the absence of advance payments, as described in page 1 of this
agreement. In case of no-show, the Exhibitor remains obligated to payment of the total amount agreed upon,
and the Committee, in order to preserve the good image of the event, reserves the right to use the Exhibitor's
space in accordance to its best judgement.

7. In the event that the Exhibitor does not make use of the Stand(s) contracted, the Exhibitor will lose in
benefit of the Committee any and all amounts they might have produced, without any further recourse, claim
or bonuses, and cancellation fees will still apply. In the event that the products to be displayed are not installed
by 10:00 pm on the day before the start of the event, the Organizing Committee may use said space without
liability on its part.

8. Cancellation of the contracted Stand(s). In accordance to the Cancelation Policy described in page 1, in
case of cancellation the Exhibitor is obligated to the following cancellation fees, referenced to a) the total
amount covered by this agreement and b) date of receipt of the Exhibitor's cancelation notice:

                                                                                                                16
•       91 or more days prior to the exhibition: 20%
•       From 90 to 61 days prior to the exhibition: 50%
•       60 days or less prior to the exhibition: 100%

III USE OF EXHIBIT SPACE
9. The Exhibitor accepts that the contracted space shall be used solely and exclusively to show the products
described on the corresponding sections in pages 1 and 2 of this agreement. The Organizing Committee
reserves the right to relocate an Exhibitor stand at its discretion.

10. Limitations of space: Exhibitor agrees to use its space solely as indicated in the exhibition floorplan. Any
sales or promotional activities by the Exhibitor outside the boundaries of its stand will require express
permission by the Organizing Committee.

11. The Exhibitor has no authority to assign, transfer or dispose of the rights referred to in this agreement,
and lend or lease, in whole or in part, the Stand(s) hired, being obligated to only show products ordinarily
manufactured or distributed by the same. The exhibition area is to be returned by the Exhibitor in the same
condition as it was handed over, without altering structures, hard walls, furniture or equipment part of his
service package. Likewise, it is prohibited to nail, screw, paint or perforate the screens; the use of drywall,
nailing or screwing objects of any type on floors or columns of the building; perform other types of drilling; the
use of loud speakers or sound equipment of any kind which might interfere with the participation of other
exhibitors; light fire within the venue; use of flammable or toxic products; invade the halls and places of rest,
since exhibit materials must always be installed within the designated areas.

12. The exhibitor shall be responsible to maintain personnel in the booth at all times during the show hours.
The Exhibitor, for purposes of installations, set-up and dismantling of exhibits, will adhere to the regulations
included as part of the Exhibitor's Manual, which is published and updated on the Committee's website.

13. The Exhibitor undertakes the responsibility to respect the regulations of the exhibition and of the venue.
As a result of the above, the Exhibitor is obligated to share the content of these regulations among their staff,
delegates or designees hired to meet its exhibition requirements or fulfill their obligations during the exhibition.

14. After the closing of the exhibition, the Exhibitor must vacate their materials and products within the
schedule established in the Exhibitor's Manual, committing to deliver fully vacated the Stand(s) referred to in
this contract, in the same condition it was handed over, as established by the exhibition regulations. The
Organizing Committee accepts no liability with regards of the Exhibitor's materials or products. If the Stand(s)
is(are) not properly vacated on time, the Exhibitor shall be obliged to pay any costs the Organizing Committee
might incur such as of overtime charges by the venue, storage and transportation expenses, being necessary
to cover these expenses in order to recover their goods, without responsibility to the Organizing Committee.

15. The Exhibitor has expressed its desire to take part in the event and agrees to adhere to all the terms and
conditions stipulated in the Exhibition Regulations, which are published and updated in the exhibition web
site, and which become an integral part of this agreement, in the understanding that the Exhibitor has agreed
to be bound by such regulations.

IV EXHIBITOR'S LIABILITY
16. The Committee declares to have all the necessary permits to hold the event. Nonetheless, the Exhibitor
is solely responsible for any and all required permits or authorizations from local, State or Federal authorities
pertaining the Exhibitor's individual participation in the exhibition, such as but not limited to stand construction,
staff, vendors, exhibits, use of trademarks, product demonstrations, special equipment and services, etc.

17. The Committee reserves the right to rescind the contract without any obligation on its part, in the event
that, at the Committee's discretion, there is any violation by the Exhibitor of its obligations hereunder or under
any other document referred herein and which the Exhibitor has committed to honor and enforce in a proper
manner.

                                                                                                                 17
V SECURITY, SAFETY & PREVENTION
18. The Exhibitor exempts the Organizing Committee of any liability pertaining to damages or losses to third
parties resulting from the Exhibitor's activities during the exhibition, including set-up and dismantling. The
Exhibitor is responsible for providing sufficient insurance protection for any risks related to their presentation
in the exhibition.

19. From the opening time and for the duration of the Exhibition, due to security reasons, no Exhibitor will be
allowed to withdraw or vacate their items on display without the prior written authorization of the Committee.
The Committee will provide security services during the event, but cannot assume any responsibility on the
Exhibitor's property.

VI EXCLUSION OF RESPONSIBILITY
20. Given the nature of the use and enjoyment of the Stand(s) under this contract, both parties state and
agree that the Committee and the Exhibitor are totally independent contracting parties, therefore there is no
link or labor management relations arising from this agreement, in the understanding that the personnel hired
for the exhibition of the Exhibitor's products or goods is the sole responsibility of the Exhibitor, including the
payment of wages, benefits, taxes, duties, social security, INFONAVIT, AFORE and all other labor
obligations. Consequently, the Exhibitor will be obliged to hold the Committee harmless of any problems that
may arise, covering all expenses in which the Committee may incur as a consequence of disputes derived
from such circumstances.

21. The Organizing Committee cannot and does not assume any responsibility or liability for the actions,
information, products and services offered by exhibiting companies. Exhibitors and visitors acknowledge that
all negotiations held among them are private in nature and independent of their contractual relationship, if
any, with the Committee, the Committee's sponsors or affiliates.

22. Force majeure. The organizing Committee, if there are circumstances that justify so, may postpone or
anticipate the start of the event, as well as, extend or shorten its duration or vary their program schedules,
location, features or activities, the foregoing without incurring in any liability whatsoever on its part.

VII JURISDICTION
23. For all matters concerning the interpretation and performance of this agreement, the parties expressly
declare their consent to submit to the judges and courts of Mexico City, as well as to the legal provisions of
the current Civil Code in force in Mexico City, waiving the jurisdiction of any other Court corresponding to their
present or future addresses.

                                                                                                              18
Accomodation Offers – Special Rates
Book your room online following these easy steps:

1) Access our show website (www.MEMindustrial.mx) and under "Exhibitor" click the link to "Accomodation
Offers":
                https://reservaciones.ledi.com.mx/events/1/hotels

2) Browse the options, find the hotel of your choice and click "Reserve":

         In case of doubt or if you require further assistance please contact our reservation agent:

                                                   LEDI
                                              Jorge Medinilla
                                        Mobile: +(52)15555051652
                                        Office: +(52) 55 5682-7242
                                       reservaciones@ledi.com.mx

                                                                                                       19
RECOMMENDATIONS FOR EXHIBITORS FOR MEM INDUSTRIAL 2020

* During the days of assembly and disassembly, it is suggested not to bring LAPTOPS,
PROJECTORS, ELECTRONIC EQUIPMENT.

* In case it is strictly necessary, it is recommended to take care of them at all times, since,
in case of damage or loss, neither the organizing committee nor the SYHME security
company, nor the premises themselves are responsible for theft or contingency.

* During the days of the event, we will have at your disposal free of charge, security cables
for LAPTOPS, TV, PROJECTORS, However, it will remain your responsibility at ALL
TIMES and under any circumstances, taking care of everything that is within your stand.

* It is recommended to the exhibitor that when leaving the room during assembly, close
your stand preferably with cloth (mesh), notify the security personnel that no one is in the
stand and that nobody should be inside for any reason.

* It is recommended that during the event you do not neglect cell phones since we have
noticed that by carelessness we leave them on the table and in 1 second people subtract
them.

* It is recommended that during the event we have control of the sale money at all times,
we have had cases that neglect the place where money is kept and in seconds they steal
what it took so long to achieve.

* If you see a suspicious person near your stand, report them immediately to the security
personnel.

* Be aware that we must do a joint work, exhibitors, organizing committee and the security
company to try to combat theft; be aware that there are perfectly organized gangs in the
enclosures that are dedicated to stealing, and that they are professionals who study the
exhibitor who does not pay attention to the care of his/her things.

                                                                                            20
Before paying please send your full format
           Deadline Receiving Application Form & Payment January 16, 2020
 Company:

 Trade Mark:                                                             Booth Number:

 Address:                                                                Zip Code:

 City:                                         State:                                             Country:

 Telephone:                                                              Movile:

 Contact (Name):

 Job Title:

 E-mail:

PAYMENT CONDITIONS:
 •   Beneficiary: SCAN PRO, S.A. DE C.V.             CASH:    Directly in the show.
 •   Deposit or Wire Transfer:
 •   Bank: Santander, S.A.
 •   Account: 65-50-11-55-13
 •   Clabe: 01-41-80-65-50-11-55-51-35
 •   Branch: 5559 Nápoles      Correspondent Bank: JPMORGANCHASE       Number Aba or Swift: 02100021
 •   Intermediary Bank:     BMSXMXMM BANCO SANTANDER SA

(Please send a copy of the deposit ticker or wire transfer by e-mail before 16 January, 2020)

 Quantity      Service                                  Description                               Equipment   Cost for      Total
                                                                                                               Event
              Barcode          NBP50/60 Portable Lead Retrieval storing attendance data.
                QR          The devices scans saves in the information that visitors provide at
                            the moment of their registration in his internal memory.                           $245.00
                                                                                                                 USD
                            You create your database yourself, as you scan or read the badges                 Total for a
                                  of visitors or participants during the days of the event.                     team.
                                                                                                              Event and
                               The information will be sent by email during the week of                         Show
                                               January 27 to 31, 2020.
                             Please send a copy of your proof of payment for him to send
                                                   the information.
                                 Company, Name, Phone, Email, Excel format (XLS).
                                                Subject to availability

 EQUIPMENT DELIVERED:
    •  The equipment is delivered the first day of the show two hours before the show.
    •  You are completely responsible of the equipment, any kind of lost or damage you must pay for them.
    •  In case of canceling the rent after doing the procedure you must do it 5 days before the show opens;
       if not you must cover 50% of the cost.
    •  During the day's show we are not responsible of the use you give to the equipment.
    •  You will got your information one hour after have delivered the equipment.

                                              EDNA VANESSA CORVERA R.
                                             01 52 55 5669-6510 / 55 5669-6511
                                         edna@scanpro.mx / vanessa@scanpro.mx
         Scan Pro, S.A. de C.V. Arizona No. 100 Col. Nápoles C.P. 03810 Del. Benito Juárez Ciudad de México, México
INTERNATIONAL SHIPPING INSTRUCTIONS

MEM INDUSTRIAL 2020
CENTRO CITIBANAMEX, MEXICO
JAnuAry 22-24

Dear Exhibitor;
                                                           Estimado Expositor;

CargoLive has been designated as recommended               CargoLive, ha sido designado como proveedor
agents for Customs Brokerage & International               Agente Recomendado para los Servicios Aduanales
Logistics services.                                        y Logísticos.

We trust your participation MEM INDUSTRIAL                 Confiamos en que su participación MEM
2020, is a successful one. These instructions are          INDUSTRIAL 2020, será exitosa. Estas
intended to give you information on the customs            instrucciones de embarque le darán información
process and formalities for the event.                     sobre los procesos aduanales para este evento.

Prior to shipping, all international freight must be       Todos los embarques internacionales, deberán ser
pre-advised to:                                            notificados antes de su envío a:

              CargoLive – Trade Shows                                    CargoLive – Trade Shows
           tradeshows@cargolivelog.com                                tradeshows@cargolivelog.com
                Ph. +5255 5280 1279                                        Ph. +5255 5280 1279

          CARGO ARRIVAL DEADLINES                          FECHAS LÍMITE DE ARRIBO DE MERCANCÍA

AIR FREIGHT:                                               EMBARQUES AÉREOS:
Should arrive to Mexico City Intl Airport no later than:   Deberán arribar al Aeropuerto Internacional de la
JAN, 15th.                                                 Ciudad de México a más tardar el: 15 de Enero.

TRUCK FREIGHT:                                             EMBARQUES TERRESTRES:
Should arrive to our Laredo Tx. No later than:             Deberán arribar a Laredo Tx. A más tardar el:
JAN, 10th.                                                 10 de Enero.

OCEAN FREIGHT:                                             EMBARQUES MARITIMOS:
Should arrive to Manzanillo/ Veracruz port no later        Deberán arribar al puerto de Veracruz/ Manzanillo a
than: For FCL shipment JAn, 08th.                          más tardar el: Para embarques FCL 08 de Enero.
For LCL shipment JAN, 02th.                                Para embarques LCL 02 de Enero.
DOCUMENTATION                                                                DOCUMENTACIÓN

We need the following documentation, without              Los documentos que requerimos, sin excepción,
exceptions, to process customs formalities:               para liberar aduanalmente su embarque son:

• Commercial Invoice and Packing List:                    • Factura Comercial y Lista de Empaque:
   All invoices must contain full description of goods,      Todas las facturas deben contener una descripción
   including quantity, size/ weight, value of each item      detallada de la mercancía, indicando cantidades,
   shipped & currency. Mexican customs will not              peso/medidas, valor unitario y moneda. Todos los
   accept the term "No Commercial Value" for any             productos deberán indicar un valor, no se acepta la
   item.                                                     leyenda "producto sin valor comercial"

• AWB or BL or BOL.                                       • AWB o BL o BOL.
  Consignee to:                                             Consignar a:
  CargoLive, S de RL de CV                                  CargoLive, S de RL de CV
  Platón 409, Polanco                                       Platón 409, Polanco
  11560 Mexico, CDMX                                        11560 Mexico, CDMX
  EXPO NAME/ Exhibitor Name/ Booth #                        EXPO NAME/ Exhibitor Name/ Booth #
  Notify: Johanna Romero / Carolina Díaz                    Notify: Johanna Romero / Carolina Díaz
  E mail. tradeshows@cargolivelog.com                       E mail. tradeshows@cargolivelog.com
  Ph. +5255 5280 1279                                       Ph. +5255 5280 1279

   *Note: For Sea freights EXPRESS RELEASE BL is             *Nota: Para embarques marítimos, se requiere BL
   needed.                                                   EXPRESS RELEASE.

                      CASE MARKING                                         EMPAQUES Y MARCAS

    NAME OF THE EVENT                                      NOMBRE DEL EVENTO

    Exhibitor:                         Stand:              Expositor:                         Stand:

    Case #:      of         AWB or B/L:                    Case #:      de          AWB or B/L:

    Dimensions (cm):    x     x   Gross Weight (kg):       Dimensiones(cm):     x     x   Peso neto (kg):

    Consignee: CargoLive, S. de R.L. de C.V.               Consignar: CargoLive, S. de R.L. de C.V.

All products must to come properly packaged or            Todos los productos deberán venir correctamente
packed in boxes or pallets with the appropriate           empacados o embalados con las cajas o
protection for transportation and multiple cargo          protecciones adecuadas para la transportación y
handling.                                                 manejo de la carga.
All cargo will be opened, inspected and compared          Todas sus cajas en la aduana obligatoriamente se
to the details listed on your commercial invoice.         hace una inspección y estas deben ser abiertas por
Discrepancies will cause delays and possible              las autoridades. Le pedimos que NO embarque
additional cost and fines. Please do not ship             nada que no venga declarado en sus Facturas
anything not declare on the Commercial Invoice/           Comerciales/ Listas de empaque, ya que esto
Packing List.                                             causará retrasos y posibles costos adicionales.
Wooden Packaging such as skids, crates, pallets      En caso de ocupar embalajes de madera, como
etc. must have Certificate of Fumigation or          cajas, pallets o cualquier otro, deberán haber sido
authorize fumigation stamp on the wood.              tratados mediante proceso de fumigación y
                                                     traer Certificado y sello de Fumigación.

        FOOD, BEVERAGE & TEXTILES                         ALIMENTOS, BEBIDAS Y TEXTILES

Certain Products (foodstuffs, seeds, grains,         Si usted piensa traer alguno de estos productos, le
beverage, chemicals, textiles and leather) require   pedimos enviar sus documentos para revisión con
permits and certificates issued by an appropriate    60 días de anticipación, ya que estos productos
Mexican Government. Do not ship without pre-         están sujetos a permisos de las autoridades
advising above products. This can delay customs      mexicanas, que toman de 30 a 45 días hábiles para
clearance. CargoLive can assist in obtaining these   obtenerse. Por favor no embarque ninguno de
permits but we must be advised of these products     estos productos sin antes consultar con nuestra
at least 2 months in advance before the product is   oficina en México.
shipped.

             HAZARDOUS GOODS                                   PRODUCTOS PELIGROSOS

Shipments containing hazardous goods require         Los envíos que contengan mercancías peligrosas
special handling and documentation. Many             requieren un tratamiento especial ya que las líneas
steamship lines, airlines and trucking companies     aéreas, terrestres y navieras cuentan con
have strict regulations which dictate that such      regulaciones especiales para el manejo de este
shipments be moved separately, properly              tipo de carga. Por lo que le pedimos embarcar
documented and packed in strict accordance with      estos productos de forma separada y enviarlos
current laws and regulations. If you plan to ship    con la documentación de acuerdo a las
hazardous materials, please notify Cargo Live        legislaciones y reglamentos establecidos. Si está
prior to the delivery of the goods to our            planeando embarcar algún material peligroso, le
consolidation points.                                pedimos contactarnos previo a su envío.

               SALE OF GOODS                                     VENTA DE MERCANCÍA

If you want to sell any material, this can only be   Si usted desea vender algún material de su
done if the buyer is a Mexican company or a          exhibición, lo podrá hacer siempre y cuando su
person who has an import license.                    comprador sea una compañía mexicana o persona
                                                     que cuente con Padrón de Importadores.

CargoLive is jointly liable with Mexican             CargoLive es responsable solidario de             la
Authorities, therefore it is mandatory to make a     mercancía ante las autoridades mexicanas, por lo
change of regime changing from a temporal to a       tanto es obligatorio hacer un proceso de cambio
permanent import and it is necessary make the        de régimen de importación temporal a definitiva,
payment of duties and taxes according with           para lo cual se requerirá del pago correspondiente
current rates and regulations. This service is an    a los impuestos por Importación Definitiva, de
additional fee, which can be covered by the buyer    acuerdo a las tasas y regulaciones vigentes. Este
or by the exhibitor.                                 servicio tiene un costo adicional, el cual puede ser
                                                     cubierto por el comprador o por el expositor.
We are unable allow the buyer take the goods                No se permitirá que el comprador se lleve la
without having paid the taxes, so that the goods            mercancía sin haber realizado el pago de
shall be under our custody during the process of            impuestos, por lo que la mercancía quedará bajo
nationalization or regularization and once you get          nuestra custodia durante el trámite de
the final import we will coordinate the delivery of         nacionalización o regularización y una vez que se
goods.                                                      obtenga la importación definitiva se coordinara la
                                                            entrega de mercancía.
All expenses for this additional service have to be         Los gastos que este procedimiento genere
paid in total before the delivery of goods.                 deberán ser cubiertos en su totalidad antes de la
                                                            entrega de la mercancía al comprador final.

Mexican Value Added Tax (I.V.A.) of 16% will apply to all   Todo servicio se cobrará con el 16% de IVA, así mismo
services rendered in Mexico. Items for permanent            cualquier producto que se desee importar en México,
importation into Mexico will be subject to payment of       de forma definitiva estará sujeto al pago de I.V.A. y a
Customs Duty and I.V.A.                                     los impuestos determinados por la aduana

       OUTBOUND/RETURN SHIPMENTS                                       RETORNO DE EMBARQUES

All materials returning to their country of origin          Todo el material que se regrese al país de origen
will be subject to Mexican export clearance that            deberá ser sujeto al proceso de exportación y éste
can take up to 15 Working days to complete. This            puede tomar hasta 15 días hábiles. Deberá
should be taken into account when planning for              considerar este tiempo en caso de que el material
the use of your material after the completion of            vaya a ser enviado a otro evento. El tiempo de
this show. Return transit times are affected by             retorno dependerá del medio de transportación y
mode of transport, customs status, security and             saturación en aduanas.
congestion at the border.

       REGULATIONS/ RESTRICTIONS                                  REGULACIONES Y RESTRICCIONES

Items for temporary importation into Mexico (any item       Le pedimos empacar y facturar por separado el
which will be re-exported from Mexico at the end of         material a importar de forma temporal (lo que se vaya
the show) must be packed and invoiced separately            a retornar al término del evento) y lo definitivo que es
from those items that will remain in Mexico (sold,          lo que se quedará en México (material a vender,
distributed or given away)                                  folletos, regalos, etc.)

Descriptions for all items being sent to Mexico should      La descripción de los artículos que envíe a México debe
be simple and easily understood. The description must       ser simple y de fácil comprensión. Se debe incluir el
also indicate model and serial numbers and they must        modelo y números de serie y deben coincidir con lo que
match the actual items being shipped. Any                   se embarca físicamente. Cualquier discrepancia entre el
discrepancies discovered by Mexican Customs will            material físico y lo declarado en los documentos, se
result in the seizure of the entire shipment. Neither       correará el riesgo de la confiscación de la mercancía en
CargoLive nor our agent is responsible for the accuracy     Aduanas. CargoLive ni los agentes de carga serán
of the documents prepared by the exhibitor; therefore,      responsable del contenido en los documentos
we cannot accept any responsibility for seizures that       elaborados por el expositor, por lo que no seremos
are the result of inaccurate invoices or certificates of    responsables de cualquier inconveniente a causa de
origin.                                                     discrepancias y las cuales podrán generar gastos
                                                            adicionales.
We do not recommend exhibitors hand carry exhibit          Le recomendamos no llevar con usted material de
materials to the show, or ship through courier             exhibición ya que en la aduana del aeropuerto, o
companies. Mexican customs operate on a random             embarcar a traves de empresas de mensajería. Podrían
RED LIGHT/GREEN LIGHT system. If you receive a red         hacerle una revisión y corre el riesgo de que le
light your packages will be searched and any items         detengan sus productos al no considerarlos como de
deemed not to be personal effects may be detained. If      uso personal y en este caso, deberá contratar a un
this happens you will need to enlist the assistance of a   agente aduanal para poder liberar sus mercancías. Esto
Mexican Customs Broker to lodge a formal clearance to      podría resultar un proceso costoso y tomar muchos
obtain release of your goods. This process will prove to   días hábiles para su liberación.
be expensive and may take several days to complete.

Mexican customs will not accept the term "No               La aduana en México no acepta el término "Producto
Commercial Value" for any item. For giveaway items,        sin valor comercial" para ningún tipo de producto
we suggest you use the lowest possible realistic value.    declarado en las facturas. Para folletos o productos
For saleable material, your commercial invoice must        promocionales, le sugerimos dar un valor muy bajo.
reflect the price at which you actually plan to sell the   Para productos que pudieran venderse en el evento, la
item. Once a value is stated on an official document it    factura deberá indicar el precio al que se pretende
cannot be changed. Mexican Customs reserves the            vender en México. La Aduana México, se reserve el
right to determine commercial value, should they           derecho de determinar cualquier valor comercial.
consider the value provided to be false.

Cargo Live, our agents and carriers are not responsible    Cargo Live no se hace responsable por objetos rotos,
for broken glass, the condition of any perishable goods    artículos perecederos, ni por algún daño en el material
upon delivery to the show site or any other freight        de exhibición antes de la entrega del material,
deemed insufficiently packed.                              causados por no contar con el empaque y precauciones
                                                           correspondientes.

                    INSURANCE                                                    SEGURO

All exhibitors are encouraged to arrange transit           Le recomendamos contratar un seguro que cobra
insurance for their properties from point of origin        su mercancía desde el país de origen y hasta su
to the show site and back to final destination.            retorno al mismo. CargoLive no asegurará ningún
CargoLive does not insure your exhibit                     producto.
properties.

                 PAYMENT TERMS                                 TERMINOS Y CONDICIONES DE PAGO

All inbound charges are due prior to the opening           Todos los servicios deberán ser cubiertos antes de
of the show. Outbound handling charges are due             la entrega de la mercancía en el evento. Para los
in full prior to any goods being released for final        gastos de retorno, éstos se cubrirán antes del
destination. CargoLive offers our services subject         embarque al país de origen. En caso de que la
to our terms, conditions and limits of liability as        mercancía se quede en México, el pago de
indicated in our shipping instructions and written         impuestos y cuota de regularización deberán
statement of terms and conditions which are                cubrirse antes de la entrega de la mercancía al
available upon request. We recommend that you              comprador. Nuestros servicios están sujetos a
contact us for a firm cost estimate of your                términos y condiciones previamente establecidas,
anticipated charges.                                       publicadas en nuestro sitio web.
LIMITS OF LIABILITY                                    LIMITES DE RESPONSABILIDAD

CargoLive liability for loss or damage of materials         CargoLive se limita a la responsabilidad por
entrusted to them for shipment is limited to that           pérdida o daño de los materiales. Todo trabajo se
of the carriers and/or agents employed to provide           realiza bajo riesgo y responsabilidad del cliente, de
such services. All work is undertaken at the                acuerdo a nuestros términos y condiciones.
owner's risk and otherwise in accordance with our
terms and conditions, a copy of which is available
upon request.

          Do you need more informAtion?                                 ¿NecesitA MÁs infoRMAción?

                                                            Cualquier duda o pregunta respecto al
For information or questions about documents,               procedimiento, documentación, permisos y/o
permits or special process not contained in this            gestiones especiales para cualquier tipo de
package, please feel free to contact us in our Fairs        embarque, los invitamos a que se comuniquen a
and Exhibitions area.                                       nuestra oficina a nuestro Departamento de Ferias
                                                            y Exposiciones.

          tradeshows@cargolivelog.com                                 tradeshows@cargolivelog.com
               Ph. +5255 5280 1279                                         Ph. +5255 5280 1279

                                                   Sincerely,

                                                CargoLive
                                            TrADe Shows Division

                                      tradeshows@cargolivelog.com
                                            Ph. +5255 5280 1279
DRAYAGE REQUEST FORM

               SHOW:                                                                   Date:                                              Billing Information                          TAX ID:
             Exhibitor:
             Booth No.:
    On site Contact:
                  Phone:
       Move in Date:                                                                   Schedule:
     Move out Date:                                                                    Schedule:                                           EMAIL:
                                                                   Please select kind of truck and how many of them you will receive at show site:
                             Pick up                                                                  Sea Container                                                                                   Lowboy
                             3 1/2 Truck                                                              Flatbed                                                                                         Other
                             48' Truck                                                                53' Truck

 Number                      Dimensions                            Weight         Total Weight
   of                             CMS                                                                  Volume Weight              Kind of Package- Description of Items                      Handling Equipment         Estimate Maneuver Time
packages:       Largo             Ancho             Alto             KGS                KGS

                                                                                                              Point out exhibitor´s request:
      Total Weight (Kgs):                                  Chargable Weigth:

      TARIFF US/KG                                                            TOTAL                                                Additional Services:                                   HORAS             TOTAL

                  Minimo                                                                                                    Forklift 2.5T (Per Hour)
            Up to 500 kgs.                                                                                              Forklift 2.5T (Per Day/8hrs)
         Up to 1000 kgs.                                                                                                     Manpower (per hour)
         Up to 2000 kgs.                                                                                                       Palletjack (per hour)

         Up to 5000 kgs.

         Up to 8000 kgs.

    More than 8,001 kg                Special Quote

                                                      TOTAL: $                                                                                                                             TOTAL: $

                                                              MATERIAL HANDLING VALUE PACKAGE INCLUDES:

 Included services for the build-up period: Unloading from truck, transfer of equipment to stand, one time only positioning on the booth no longer than 30 min, removal of empty packaging from the
                                                                                                    booth.
                                            Included services for the break-down period: Re-delivery of empty packaging, Re-loading equipment to transport.
                                                    Additional labour, relifting or storage is not included and will be quoted and charged separately.                                                SUBTOTAL:     $
                                                 Our service does NOT include insurance coverage. We recommend you insure your cargo for all risks.
                                                                                                                                                                                                      IVA 16%:      $
   No insurance will be provided by the logistics contractor unless specifically instructed and charged for. A quotation for this additional service can be provided on request. Any maneuver is at
                                                                                      the customer's risk and account.
                                                                                                                                                                                                      TOTAL MXP:    $
We will appreciate your payment before service date in to the following account:

BENEFICIARIO: CARGOLIVE S. DE R.L. DE C.V
BANCO: BBVA BANCOMER SA.
SUCURSAL: 1821 PALMAS                          CUENTA: 0169298274
CLABE: 012180001692982744
                                                                                       PLEASE SEND US PROOF OF PAYMENT: imelda.ponce@cargolivelog.com

                                    NAME                                                                         DATE                                                                                   SIGNATURE
Advance Warehouse

 It is very important to mention that courier companies such as DHL, FEDEX, TNT, etc are not able to complete
temporary import Customs procedures, thus we encourage you not to use such courier services for your exhibit
materials as this can jeopardize your delivery of freight to show site – should CargoLive have to become
involved to finalize Customs clearance procedures, additional charges will be applied as per the official
International freight.

If you decide to send your shipments this way then we suggest to stick to following recomendations:

   1. Pre advice us with a detailed Commercial Invoice/ packing List before ship.
   2. To let us have Tracking number so our staff can track the shipment and make sure that we receive
      parcel on time.
   3. Do not ship food, beverage, textile or chemical products.
   4. Total Commercial Value declare on the invoice should be less than $1,000.00 USD
   5. Deadline to receive shipments in Advance warehouse: 7 Labor days before Move in dates.

Advance warehouse address:

CargoLive- CDMX
Norte 194 # 670 Col. Pensador Mexicano
C.P. 15510, Ciudad de México
Office: +52 (55) 15602976
Atn. Cesar Pelcastre
T. +52 1 55 6352 7903

Cost for Advance Warehouse shipping

This cost includes: Reception and unloading at the warehouse, loading and inland freight from the warehouse
(Guadalajara) to the show site.

                                            Warehouse - Showsite
           1,00kg - 500 kgs                                               US$150.00 Minimum + VAT
           501kgs -1000 kgs                                               US$0.30 / Kg-Vol + VAT
           + Coordination and Supervision Fee
                                                                          50 USD + VAT
             If we must do the customs clearance, please note that we will quote based on shipment details.

For the cargo that we pick up after the event:
    • Trucking (Venue - door) 80 USD
    • Coordination and Supervision fees. 65 USD
    • On Site Handling 45 USD
    • + the freight to final destination + VAT 16%

Estimate costs, this could change based on any particular shipment.

                                                      Sincerely,

                                          CargoLive – Trade Shows Div.
                                         tradeshows@cargolivelog.com
                                              Ph. +5255 5280 1279