Exosolar Planet Research in Italy 2011 - Raffaele Gratton INAF - Osservatorio Astronomico di Padova
Page content transcription
If your browser does not render page correctly, please read the page content below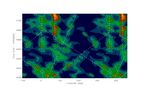 Exosolar Planet Research in
        Italy - 2011
         Raffaele Gratton
  INAF – Osservatorio Astronomico
            di Padova

          Palermo, Meeting on PLATO, May
                     2-3, 2011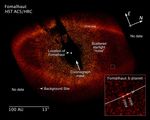 SUMMARY
• Current research                  • Future research
  – SARG: exoplanets in visual           –   SPHERE (2012)
    binaries                             –   HARPS-N (2012)
  – Ground based Transit                 –   Giano (2012)
    programs                             –   GAIA (2012-2017)
  – Timing programs                      –   Espresso (2015)
  – NACO Large Program                   –   PLATO (2019?)
  – Microlensing                         –   EPICS (>2020)
  – Characterizing exoplanet             –   SIMPLE (>2020)
    hosts
                                         –   CODEX (>2020)
  – Dynamics of exoplanet
    systems                              –   EChO (>2020)

                    Palermo, Meeting on PLATO, May
                               2-3, 2011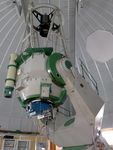 Web site (I. Pagano, OACT)
• http://www.oact.inaf.it/exoit/Projects/Projects.html

                    Palermo, Meeting on PLATO, May
                               2-3, 2011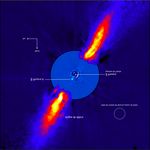 PRIN INAF
• PRIN INAF 2008: "Environmental effects
  in the formation and evolution of extrasolar
  planetary systems", PI N. Lanza (OACT)
  – UdR: OACT/OAPD/OAPA/OATO
• PRIN INAF 2010: "Planetary system at
  young ages and the interactions with their
  active host stars", PI S. Desidera (OAPD)
  – UdR: OAPD/OACT/OAPA/OATO

               Palermo, Meeting on PLATO, May
                          2-3, 2011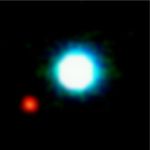 SARG: exoplanets in visual
            binaries
• Team involved: PI: Desidera (OAPD), OACT,
  TNG
• Survey of ~100 nearly twins in visual binaries
• Results:
  – No composition difference between components
  – Low frequency of planets in systems with separations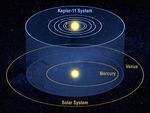 Ground based Transit programs
• Individuals involved in very successful
  surveys (WASP, TrES, Corot)
• Italian programs:
  – Transits in clusters: Univ. PD, OAPD
  – M-dwarf: Oss. Valle d'Aosta, OATO
  – TASTE (transiting time variations): Univ. PD
  – Follow-up
     • Rossiter effect (OAPD)
     • Spectroscopy (OATO)

                 Palermo, Meeting on PLATO, May
                            2-3, 2011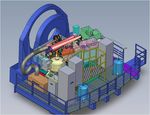 The TASTE project
By performing accurate timings of exoplanet
transits, it is possible to detect deviations from a
linear ephemeris. From these transit-time
variations (TTVs), one can test for the presence
of a third, perturbing body in the system, and infer
its orbital period and mass.

                                                          The Asiago 1.82m telescope

This is so far the only technique able to discover and
characterize earth-mass planets (Kepler-11 6-planet system,
validated without RVs: see Lissauer et al. 2011).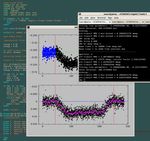 The TASTE project
Two years ago, a Padova-based group started a project
specifically designed to detect TTVs in a selected sample of
transiting systems. The project is called TASTE (The
Asiago Search for Transit-Time Variations of
Exoplanets; Nascimbeni et al. 2011, A&A 526, 85).

                                                       The TASTE team has implemented new,
                                                       independent software tools for the data
                                                       reduction and analysis.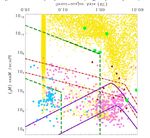 Started with the Asiago 1.82m, TASTE is now a multi-site
project:

 Asiago 1.82m (large program, ~5 nights/month)
 Asiago 67/92cm Schmidt (commissioning)

 Carlos Sanchez Telescope, Teide Obs. (12 nights scheduled, 4

proposed)
 IAC-80, Teide Obs. (10 nights scheduled, 9 proposed)

 NOT, La Palma (4 nights proposed)

 CTIO/SMARTS 0.90m, La Silla (7 nights proposed)

 REM, La Silla (5 nights proposed)

.
                                         On the Asiago 1.82m telescope, a
                                         photometric precision of ~0.5 mmag and a
                                         ∼10-20 s timing accuracy for transits can be
                                         achieved for most targets. That would be
                                         sufficient for a ~10σ detection of a typical
                                         resonant "earth".

                                         A first TTV candidate has been identified
                                         (Nascimbeni et al. 2011B, submitted). More
                                         observations will be collected by TASTE to
                                         characterize unambiguously the perturber.
Timing programs
• Team involved: OATo, OACN
• See presentation by Silvotti

              Palermo, Meeting on PLATO, May
                         2-3, 2011
NACO Large Program
• Team involved: OAPD, OACT, OACN
• High contrast imaging survey of ~150 nearby (d40 AU)
   – Preparatory work for SPHERE

                   Palermo, Meeting on PLATO, May
                              2-3, 2011
Angular differential imaging

                             Angular differential
                             imaging: take sequence of
                             images with the field
                             derotator switched off.
                             The field of view rotate
                             with respect to the
                             instrument, keeping the
                             optics aligned. This allow
                             to strongly reduce
                             instrumental artefacts.

Lafreniere et al. 2007
NACO-LP: INAF role

 Target selection (S. Desidera)
 Contribution to data analysis (D. Mesa, R. Gratton, E.
Carolo)
 Stellar properties (S. Desidera, E. Covino, A.
Lanzafame, S. Messina)
 Statistical analysis (S. Desidera, R. Gratton, M.
Bonavita)

 PRIN INAF 2010 based on NACO-LP
Microlensing
• Team involved: Un.
  Lecce, Un. Salerno,
  OABO
• Participation to survey
  in the bulge
• Surveys for
  microlensing events
  in M31 using Loiano
  and Toppo telescopes

                 Palermo, Meeting on PLATO, May
                            2-3, 2011
Characterizing exoplanet hosts
• Team involved: OACT, OAPA, OAPD, OATO, OABrera
• Abundances in stars hosting planets
• Parameters in stars hosting planets
• Star-Planet interaction (Pagano et al. 2009; Lanza 2008,
  2009)
• High energy fluxes on planetary atmospheres
• Magnetic activity of stars with planets
    – Impact of activity on RVs (Bonomo & Lanza 2008; Lanza et al.
      2008; Bonomo et al. 2009; Lanza et al. 2010)
    – Corot stars (Lanza et al. 2009, 2010; Silva-Valio & Lanza 2011)
• Tidal evolution of stars with Hot Jupiters (Lanza et al.
  2011)
• Angular momentum of stars with Hot Jupiters (Lanza
  2010; Damiani & Lanza 2010)
                       Palermo, Meeting on PLATO, May
                                  2-3, 2011
Alcuni contributi per la
presentazione su "La ricerca
  sugli esopianeti in Italia"
      da parte di A. F. Lanza
   INAF-Osservatorio di Catania

         Palermo, Meeting on PLATO, May
                    2-3, 2011
Principali temi di ricerca
• Metodi per ridurre gli effetti dell'attività magnetica stellare
  sulla rivelazione dei transiti, le misure di velocità radiale e
  le misure astrometriche (Bonomo & Lanza 2008; Lanza et
  al. 2008; Bonomo et al. 2009; Lanza et al. 2010);
• Studio dell'attività magnetica e della rotazione in stelle con
  pianeti scoperti da CoRoT (Lanza et al. 2009, 2010; Silva-
  Valio & Lanza 2011);
• Osservazioni e teoria dell'interazione magnetica stella-
  pianeta (Pagano et al. 2009; Lanza 2008, 2009);
• Evoluzione mareale di stelle con hot Jupiters (Lanza et al.
  2011);
• Evoluzione del momento angolare in stelle con hot Jupiters
  ed applicazioni alla gyrochronology (Lanza 2010; Damiani
  & Lanza 2010).
                    Palermo, Meeting on PLATO, May
                               2-3, 2011
Spot modelling di stelle con
     pianeti scoperti da CoRoT
• Le curve di luce di CoRoT consentono di
  ottenere mappe della distribuzione delle regioni
  attive in fotosfera in funzione della longitudine e
  del tempo;
• Dalla migrazione delle longitudini attive si puo'
  ottenere un limite inferiore per la rotazione
  differenziale;
• Viene presentato il caso di CoRoT-6 (Lanza et
  al. 2011, A&A 525, A14) per la quale
                 ΔΩ/Ω=0.12 ± 0.02.

                  Palermo, Meeting on PLATO, May
                             2-3, 2011
Lanza et al. 2011, A&A 525, A14:
CoRoT-6           ΔΩ/Ω=0.12 ± 0.02

      Palermo, Meeting on PLATO, May
                 2-3, 2011
NACO LP/SPHERE GTO:
Stellar Characterization

Characterization of late type stars in charge to INAF
Padova: S. Desidera, V. D'Orazi
Napoli: E. Covino, J. Alcala', K. Biazzo
Catania: S. Messina, A. Lanzafame, E. Brugaletta

Rotational period: from ASAS, Super WASP and other
archives

Spectroscopic characterization: FEROS and HARPS spectra
(SPHERE prep. Obs. + archives)

Age determination (improving age calibrations in progress)
Rotation period and
                     system inclination
                      Rotation period determined
                      from ASAS photometry

                      Projected rotational velocity
                      from spectra

                      Stellar radius from L and Teff

                      Star seen nearly edge-on, no
                      indication for non-coplanarity
                      with the disk

Marley et al. 2007               Desidera et al. 2011
Li and rotation

Slow rotators have lower
lithium content at fixed
age

  Desidera et al. 2011
Dynamics of exoplanet systems
• Team involved: Un. Padova
• Results: 7 papers published in the last two
  years

               Palermo, Meeting on PLATO, May
                          2-3, 2011
Palermo, Meeting on PLATO, May
           2-3, 2011
Future research

  Palermo, Meeting on PLATO, May
             2-3, 2011
SPHERE (PI: J.L. Beuzit, LAOG)
• High contrast imager for VLT
• Team involved: Co-I: M. Turatto (OATS), IFS
  team (OAPD, OACT, OACN, IFSI-Milano), INS
  (OAPD)
• Performance: contrast 107 at >0.1 arcsec
• Detection and characterization of young giant
  planets (20 AU)
• Operation: 2012
• GTO: 260 nights over 5 years
                Palermo, Meeting on PLATO, May
                           2-3, 2011
SPHERE Consortium
     LAOG (PI), MPIA, LAM, ONERA, LESIA, INAF, ETH-
     Zurich, Geneva Obs., LUAN, ASTRON, UvA, ESO

              INAF role in SPHERE
 Responsible for the IFS channel (the most promising in terms of
contrast and planet detection) (resp. M.Turatto & R. Claudi)
 Responsible for instrument software (resp. A. Baruffolo)
 Leading role in the science group and in the preparation of the GTO
survey (260 VLT nights) (resp. R. Gratton & S. Desidera)
Involved INAF institues: Padova, Catania, Napoli, Milano

 Schedule:
 Commissioning: late 2012
 Science operations: 2013
Palermo, Meeting on PLATO, May
           2-3, 2011
SPHERE concept
The very challenging science goal of
direct detection of planets requires
a fully optimized instrument

 Extreme adaptive optics
 Coronagraphy
 Differential imaging to remove speckle noise: three instruments
optimized for different types of planets (young, self-luminous
planets, old planets shining in reflected light)
 IFS: spectral differential imaging Y-J-H bands (best contrast)
 IRDIS: differential imaging in H band over a wide field
 ZIMPOL: differential polarimetry in R-I bands for detection of
reflected light
 Dedicated instrument modes for planet characterization
Science objectives
   High contrast imaging down to planetary masses
   Investigate large target sample: statistics, variety of
    stellar classes, evolutionary trends
   Complete the accessible period window
   First order characterization of the atmosphere (clouds,
    dust content, Methane, water absorption, effective
    temperature, radius, dust polarization)
 Understand the planetary system origins
SPHERE GTO Survey
 260 GTO nights to compensate manpower and funding by the
SPHERE Consortium
 GTO organized at Consortium level
 Homogeneous NIR survey using simultaneously IFS in Y-J
bands and IRDIS in H band (at least 200 nights)
 Leading role of INAF in the survey preparation
 Sample of about 400 stars younger than 1 Gyr divided in
bins of different mass and age + stars with RV signatures
(planets are brighter at young ages and then nearby young
stars are the best targets for planet detection)
EPICS (PI M. Kasper, ESO)
•   High contrast imager for E-ELT
•   Team involved: IS: Gratton (OAPD)
•   Performance: contrast 109 at >0.03 arcsec
•   Detection and characterization of:
    – young planets (2020
                 Palermo, Meeting on PLATO, May
                            2-3, 2011
EPICS:
        a planet finder for E-ELT
Consortium:
ESO (PI), LAOG, LAM, LESIA, LUAN,
Oxford Un., INAF-OAPD, ETH Zur.

Science goals
 Detection of giant planets in star-forming regions
 Detection of mature giant planets (reflected light),
  including planets detected by radial velocity
 Physical characterization of giant planets
 Detection of Neptune and Earth-mass planets around
  nearby stars

Schedule: on sky > 2020
RV signal of detectable
                planets

 Very strong synergy between RV and EPICS
2 baseline instruments
1. Integral Field       2. Differential
   Spectrograph            polarimeter
• Y-H                   • 600-900 nm
• R ~50-100             • FoV ~2 arcsec
• FoV ~2 arcsec         • Achromatic
• Data cube             • Temporal modulation
• Trade-off slicer vs   • (Close to) zero
   lenslets                differential
   (FP7 breadboards)       aberrations
HARPS-N
• High precision RV spectrometer for TNG
  (0.37-0.7 µm)
• Team involved: Co-PI E. Molinari (TNG)
  co-I G. Piotto (Un. PD), G. Micela (OAPA), A.
  Sozzetti (OATO)
• Follow-up of Kepler; detection of planets down to
  a few Earth masses
• Operation: 2012
• Consortium: 60 nights/year
• Talk by R. Claudi
                 Palermo, Meeting on PLATO, May
                            2-3, 2011
• HARPS-N will likely be the best instrument
  worldwide for high precision radial velocities in
  the next five years.
• With HARPS-N, TNG will be highly competitive
  for the quest for extra-solar planets, down to
  Earth-like masses, and asteroseismology.
• HARPS-N is likely to play a basic role in the
  scientific exploitation of data from other
  instruments like KEPLER, GAIA, SPHERE-GPI,
  and in a farther perspective, PLATO and EPICS.
• In addition, the groups having a vast experience
  in use of HARPS-N will have a clear advantage
  in the use of future highly performing facilities
  like ESPRESSO and CODEX.
                 Palermo, Meeting on PLATO, May
                            2-3, 2011
Palermo, Meeting on PLATO, May
           2-3, 2011
Palermo, Meeting on PLATO, May
           2-3, 2011
Giano (PI L. Origlia)
• NIR High resolution spectrograph for TNG
  (0.9-2.3 µm)
• Team involved: PI: L. Origlia (OABO) IS:
  T. Oliva (OAArcetri)
• Detection of planets around M-stars;
  characterization of transiting planets
• Operation: 2012
• See talk by L. Origlia
              Palermo, Meeting on PLATO, May
                         2-3, 2011
SIMPLE (PI L. Origlia)
• NIR High resolution spectrograph for E-
  ELT (0.9-2.3 µm)
• Team involved: PI: L. Origlia (OABO) IS:
  T. Oliva (OAArcetri)
• Detection of planets around M-stars;
  characterization of transiting planets
• Operation: >2020
• See talk by L. Origlia
              Palermo, Meeting on PLATO, May
                         2-3, 2011
Espresso (PI L. Pasquini, ESO)
•   High precision RV spectrometer for VLT
•   Co-I: OATS, OABrera
•   Science: detection of rocky planets
•   Operation: 2015

                Palermo, Meeting on PLATO, May
                           2-3, 2011
Codex (PI L. Pasquini, ESO)
•   High precision RV spectrometer for E-ELT
•   Co-I: OATS
•   Science: detection of rocky planets
•   Operation: >2020

                Palermo, Meeting on PLATO, May
                           2-3, 2011
GAIA (ESA)
• Italian involvement
 (extrasolar planets):
 OATO
• Operation:
  2012-2017
See talk by
A. Sozzetti

               Palermo, Meeting on PLATO, May
                          2-3, 2011
PLATO (PI Català, Obs. Paris)
• Described in many talks of this meeting
• Italian involvement: OAPA, OACT, OAPD,
  OABrera, Univ. Padova
• Operation: >2018-2020

             Palermo, Meeting on PLATO, May
                        2-3, 2011
EChO (PI G. Tinetti, UCL)
• Italian involvement: Co-I Micela (OAPA), IFSI-
  RM, Un. Firenze, OATO
• EChO will be a 1.2 m telescope, orbiting around
  the L2 Lagrange point, 1.5 million km from Earth
  in the anti-sunward direction
• EChO will provide mid to high resolution, multi-
  wavelength spectroscopic observations in the
  wavelength range 0.6-16 µm of the combined
  star and planet light
• Operation: 2020-2022
                 Palermo, Meeting on PLATO, May
                            2-3, 2011
EChO
The Exoplanet Characterization Observatory
Selected by ESA for the assessment phase for a possible
                  launch in 2020-2022

  EChO will be the first dedicated mission to study the
 atmospheres of exoplanets: atmospheric composition,
      temperature stratification, albedo, climate and
                       Dynamics,…
  through differential measurements in and out primary
                 and secondary transits

         It will place the Solar System in context

 It will address: Diversity, Habitability, Atmosphere
           evolution, Interaction star – planet
                  Palermo, Meeting on PLATO, May
                             2-3, 2011
Scientific requirements

• Spectroscopy from ~0.4 to 16 micron,
• Contrast 10-5 (VIS, NIR, MIR, LIR)
• V Mag < 12 for G and K;
  K Mag < 9/10 M-types
• 0.4-1 micron, R ≈ 600
• NIR-MIR (2-10 micron): R > 500
• LIR (8-16micron) R ≈ 300

              Palermo, Meeting on PLATO, May
                         2-3, 2011
Italian Scientific
                            Contribution
• Target list selection, critical for the success of the
  mission (OAPa, OAPd, OATo) – PLATO & HARPS-N
  role
• Solid expertise in solar system planetary atmospheres,
  to be used as a template for exoplanetary science (IFSI)
• Synergy with Gaia and other ground instrumentation
  (OATo, OaPa, OApd)
• Stellar physics, relevant for the planetary signal
  extraction and for understanding star-planet interaction
  (OAPa, OACt)

                   Palermo, Meeting on PLATO, May
                              2-3, 2011
Italian Contribution
                              to the Payload

•   EChO Visual Channel and Fine Guidance System
    (EViGuS)

•   On Board Data Handling system

•   (Telescope)

•   Proposing Team : INAF,( IFSI, Rome, IASF, Rome,
    Palermo Observatory), Universita' di Firenze

                  Palermo, Meeting on PLATO, May
                             2-3, 2011