GUIDE TO ADVANCEMENT 2019 - Boy Scouts
Page content transcription
If your browser does not render page correctly, please read the page content below
BSA Mission Statement
                   The mission of the Boy Scouts of America is to
                   prepare young people to make ethical and moral
                   choices over their lifetimes by instilling in them
                   the values of the Scout Oath and Scout Law.

                   The Aims of Scouting
                   Every Scouting activity moves young people toward
                   the basic aims of: character development, citizenship
                   training, leadership, and mental and physical fitness.
                   Advancement is one of the eight methods used by
                   Scout leaders to help youth fulfill the aims of the BSA.

               Publication numbers listed herein were current at press time but are subject to change.
Note that the publications may be ordered through www.scoutshop.org using either a number or a publication title.
GUIDE TO ADVANCEMENT
                                        2019

The current edition of the Guide to Advancement replaces any previous editions and is the official
 Boy Scouts of America source on advancement procedures. The most current and official version
     of the Guide to Advancement can be accessed from www.scouting.org/advancement.
Policy on Unauthorized Changes to Advancement Program
    No council, committee, district, unit, or individual has the authority to add to, or subtract from, advancement
    requirements. There are limited exceptions relating only to members with special needs. For details see
    section 10, "Advancement for Members With Special Needs."

    Mandated Procedures and Recommended Practices
    This publication clearly identifies mandated procedures with words such as "must" and "shall." Where such language
    is used, no council, committee, district, unit, or individual has the authority to deviate from the procedures covered,
    without the written permission of the National Advancement Program Team.
    Recommended best practices are offered using words like "should," while other options and guidelines are indicated
    with terms such as "may" or "can." Refer questions on these to your local district or council advancement chairs or staff
    advisors. They, in turn, may request interpretations and assistance from the National Advancement Program Team.

    The Guide to Safe Scouting Applies
    Policies and procedures outlined in the Guide to Safe Scouting apply to all BSA activities, including those related
    to advancement and Eagle Scout, Quartermaster, and Summit Award service projects.

    What Does "Unit Leader" Mean?
    Throughout this publication the term "unit leader" refers only to a Cubmaster, Scoutmaster, Venturing crew Advisor,
    Sea Scout Skipper, or Lone Scout friend and counselor. "Unit leadership" and "leader" are used as generic
    references to any registered adult leader in a unit and as such would include the unit leader.

    What Does "Scouts BSA Handbook" Mean?
    Throughout this publication, the term Scouts BSA Handbook refers to both the Scouts BSA Handbook for Boys and
    the Scouts BSA Handbook for Girls.

 33088
 ISBN 978-0-8395-3088-6
 ©2019 Boy Scouts of America
 2019 Printing

2 | GUIDE TO ADVANCEMENT
1.0.0.0 Section 1. Introduction
                                                    CONTENTS
                                                           6
                                                                          4.2.0.0 M
                                                                                   echanics of Advancement in Scouts BSA 20
		 1.0.1.0 How to Approach Issues Not Covered
            in the Guide to Advancement                     6              4.2.0.1 S couting Ranks and Advancement
                                                                                    Age Requirements                             20
		 1.0.2.0 Questions and Suggestions                        6
                                                                		 4.2.1.0 Four Steps in Advancement                             21
		 1.0.3.0 Significant Changes                              7              4.2.1.1 The Scout Learns                              21
		 1.0.4.0 Frequently Asked Questions                       7              4.2.1.2 The Scout Is Tested                           21
          1.0.4.1 General                                   7              4.2.1.3 The Scout Is Reviewed                         22
          1.0.4.2 Cub Scouting                              7              4.2.1.4 The Scout Is Recognized                       22
          1.0.4.3 Scouts BSA                                8              4.2.1.5 After the Scout Is Tested and Recognized      22
          1.0.4.4 The Eagle Scout Rank                      8   		 4.2.2.0 Reserved                                              22
          1.0.4.5 Venturing                                 8
                                                                		 4.2.3.0 Rank Requirements Overview                            22
          1.0.4.6 Special Needs Scouting                    8
                                                                           4.2.3.1 Active Participation                          22
2.0.0.0 Section 2. Advancement Defined                     10              4.2.3.2 Demonstrate Scout Spirit                      24
                                                                           4.2.3.3 Service Projects                              24
  2.0.0.1 It Is a Method—Not an End in Itself              10              4.2.3.4 Positions of Responsibility                   24
  2.0.0.2 Advancement Is Based on Experiential Learning   10   		                4.2.3.4.1 P ositions Must Be Chosen
	2.0.0.3 P ersonal Growth Is the Primary Goal            10                               From Among Those Listed              24
  2.0.0.4 The Methods of Scouting                          11   		                4.2.3.4.2 M
                                                                                             eeting the Time Test May
                                                                                            Involve Any Number of Positions      25
3.0.0.0	Section 3. Guidelines for                              		                4.2.3.4.3 Meeting Unit Expectations            25
         Advancement and                                        		                4.2.3.4.4 M
                                                                                             eeting the Requirement in the
         Recognition Committees                            12                               Absence of Unit Expectations         25
	3.0.0.1 Council Advancement                                  		                4.2.3.4.5 W
                                                                                             hen Responsibilities Are Not Met   25
          Committee Responsibilities                       12
                                                                		        4.2.3.4.6 "Responsibility" and "Leadership"           26
	3.0.0.2 D istrict Advancement
           Committee Responsibilities                      13     4.2.3.5 Unit Leader (Scoutmaster) Conference                   26
	3.0.0.3 Unit Advancement Responsibilities                14     4.2.3.6 Fulfilling More Than One Requirement
                                                                          With a Single Activity                                 26
	3.0.0.4 Awards and Recognitions                          14
  3.0.0.5 Building an Advancement Committee                14
                                                                           4.3.0.0 M
                                                                                    echanics of Advancement
                                                                                   in Venturing                                  27
  3.0.0.6 Orientation and Education Opportunities
            for Advancement Administrators                 15              4.3.0.1 Venturing Areas of Emphasis                   27
                                                                		 4.3.1.0 Advancement in Venturing                              27
4.0.0.0 	Section 4. The Mechanics                                4.3.1.1 The Venturing Awards                                   28
          of Advancement                                   16     4.3.1.2 Past Credit for Venturers                              28
                                                                  4.3.1.3 Multiple Credit for Venturers                          29
  4.0.0.1 Changes to Requirements                          16
                                                                  4.3.1.4 Scouts BSA Advancement
  4.0.0.2 Reporting Advancement                            16   		         in Venturing                                          29
	4.0.0.3 Age Exception for Youth With Special Needs      17
                                                                  4.3.2.0 The Venturing Summit Award
          4.1.0.0 Mechanics of Advancement                     		        Service Project                                        29
                  in Cub Scouting                          17              4.3.2.1 Service Project Focus Areas                   29
          4.1.0.1 Delivering the Cub Scout Program         17
                                                                           4.3.2.2 Restrictions and Other Considerations         29
          4.1.0.2 The Role of the Pack Committee           17
          4.1.0.3 Who Approves Cub Scout Advancement?     17              4.3.2.3 E valuating the Summit Award
                                                                                   Service Project After Completion              30
          4.1.0.4 "Do Your Best"                           17
                                                                  4.3.3.0 Time Extensions for Earning
		 4.1.1.0 Cub Scout Ranks                                 18
                                                                		        the Summit Award                                       30
  4.1.1.1 Lion                                             18
  4.1.1.2 Bobcat                                           18     4.3.4.0 Submitting the Summit
                                                                		        Award Application                                      30
  4.1.1.3 Tiger, Wolf, and Bear                            18
  4.1.1.4 Webelos and Arrow of Light                       19
  4.1.1.5 More on Webelos and Arrow of
		         Light Adventure Pins                            20

                                                                                           GUIDE TO ADVANCEMENT | 3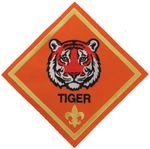 4.4.0.0 Mechanics of Advancement                                     6.0.0.3 T he Next Generation in Electronic
            in Sea Scouts                                         31                     Advancement Reporting                           41
    4.4.0.1 Scouts BSA Advancement in Sea Scouts                  31            6.0.0.4 Electronic Advancement Miscellany               41
 		 4.4.1.0 Sea Scout Ranks and Awards                            31   7.0.0.0 	Section 7. The Merit
          4.4.1.1 Apprentice Rank                                 31
                                                                                 Badge Program                                           42
          4.4.1.2 Ordinary Rank                                   31
          4.4.1.3 Able Rank                                       31            7.0.0.1 The Benefits of Merit Badges                     42
          4.4.1.4 Quartermaster Rank                              32            7.0.0.2 About the Application for
                                                                                          Merit Badge ("Blue Card")                      42
 		              4.4.1.4.1 T ime Extensions for
                                                                                7.0.0.3 The Scout, the Blue Card, and the Unit Leader    43
                           Earning Quartermaster Rank             32
                                                                                7.0.1.0 About Merit Badge Counselors                     43
 		                 4.4.1.4.2 S ubmitting the
                                                                                7.0.1.1 Qualifications of Counselors                     43
                              Quartermaster Application           32
                                                                                7.0.1.2 Sources of Merit Badge Counselors                46
          4.4.1.5 T he Skipper Conference                        32
                                                                                7.0.1.3 V enturing Consultants as
          4.4.1.6 Other Sea Scout Awards                          32                     Merit Badge Counselors                          46
          4.4.1.7 Bridges of Honor                                32            7.0.1.4 Counselor Approvals and Limitations             46
 		 4.4.2.0 The Sea Scout Bridge of Review                        32            7.0.1.5 Registration and Reregistration                  46
          4.4.2.1 P urpose and Timeliness of Bridges of Review   32            7.0.1.6 Training for Counselors                          47
          4.4.2.2 C  omposition of the Bridge of Review          33   		 7.0.2.0 Merit Badge Counselor Lists                            47
          4.4.2.3 Conducting the Bridge of Review                 33            7.0.2.1 Getting Started                                  47
          4.4.2.4 Particulars for Apprentice                                   7.0.2.2 Web-Based Counselor Lists                        47
                    Through Able Ranks                            33
                                                                                7.0.2.3 Unit Counselor Lists                             48
          4.4.2.5 P articulars for the Quartermaster Rank        33
                                                                       		 7.0.3.0 The Process of Counseling                              48
          4.4.2.6 Quartermaster Bridge of
                    Review Beyond the 21st Birthday               33            7.0.3.1 Counseling Sessions and Certifying Completion   48
          4.4.2.7 I nitiating Quartermaster Bridge of Review                   7.0.3.2 Group Instruction                                49
                   Under Disputed Circumstances                   33            7.0.3.3 Partial Completions                              50
          4.4.2.8 A  ppealing a Quartermaster                         		 7.0.4.0 Merit Badge Miscellany                                 50
                    Bridge of Review Decision                     34
                                                                                7.0.4.1 New Merit Badges                                 50
 5.0.0.0 Section 5. Special Considerations                        35            7.0.4.2 Revising Merit Badges                            50
                                                                                7.0.4.3 W
                                                                                         hat to Do When Requirements Change             50
 		 5.0.1.0 Advancement in Camp Settings                          35            7.0.4.4 Discontinued Merit Badges                        51
          5.0.1.1 P rocedures Established by Council                           7.0.4.5 E arning Eagle-Required Merit Badges
                  Advancement Committee                           35                    for Star or Life Rank                            51
          5.0.1.2 Procedural Examples                             35            7.0.4.6 Once It Is Earned, It's Earned                   51
          5.0.1.3 A  dvancement Committee Approves                             7.0.4.7 Limited Recourse for Unearned Merit Badges       51
                    Merit Badge Counselors                        36            7.0.4.8 Unofficial Worksheets and Learning Aids          52
          5.0.1.4 Statement on Unauthorized Changes                            7.0.4.9 Merit Badge Opportunities With
                    to Advancement in Camp Programs               36                     Non-Scouting Organizations or Businesses        52
          5.0.1.5 Advancement Committee as a Partner in                        7.0.4.10 Charging Fees for Merit Badge Opportunities     53
                    Camp-Related Advancement                      36
                                                                                7.0.4.11 About Merit Badge Prerequisites                 53
 		 5.0.2.0 Extended Absence From Scouting                        36
 		 5.0.3.0 Lone Scouting                                         36   8.0.0.0 S ection 8. Boards of Review:
          5.0.3.1 Lone Scout Advancement Procedures               37            An Overview for All Ranks                                54
          5.0.3.2 Lone Scouts and Merit Badges                    37
                                                                                8.0.0.1 Purpose and Timeliness of Boards of Review      54
          5.0.3.3 E agle Scout Applications for Lone Scouts      37
                                                                                8.0.0.2 B oards of Review Must Be Granted
 		 5.0.4.0 Youth From Other Countries                            38                     When Requirements Are Met                       54
 		 5.0.5.0 Religious Principles                                  38            8.0.0.3 Composition of the Board of Review               54
 		 5.0.6.0 Bestowing Posthumous Awards                           38            8.0.0.4 Wearing the Uniform—or Neat in Appearance       54
                                                                                8.0.1.0 Conducting the Board of Review                   55
 		 5.0.7.0 Spirit of the Eagle Award                             38
                                                                                8.0.1.1 Not a Retest or "Examination"                    55
 		 5.0.8.0 Using Technology-Based Tools                                        8.0.1.2 What Should Be Discussed                         55
 			        in Advancement                                        39
                                                                                8.0.1.3 H
                                                                                         ow Boards Can Lead to Program Improvement      56
 6.0.0.0 	Section 6. Electronic                                                8.0.1.4 B
                                                                                         oard Members Must Agree Unanimously
                                                                                        on Decisions to Approve                          56
           Advancement Reporting                                  40            8.0.1.5 After the Review                                 56
          6.0.0.1 Importance and Benefits of                                   8.0.1.6 Boards of Review Through Videoconferencing       56
                  Electronic Advancement Reporting                40   		 8.0.2.0 Particulars for Tenderfoot Through
          6.0.0.2 About Internet Advancement                      40               Life Ranks                                            57

4 | GUIDE TO ADVANCEMENT
8.0.3.0 Particulars for the Eagle Scout Rank                         57            9.0.2.15 Insurance and Eagle Scout Service Projects        73
         8.0.3.1 E agle Scout Board of Review                                        9.0.2.16 E agle Scout Service Projects and
                 Beyond the 18th Birthday                               58                     Messengers of Peace                               73
         8.0.3.2 Initiating Eagle Scout Board of Review                     		 9.0.3.0 About Eagle Palms                                        73
                   Under Disputed Circumstances                         58
                                                                             		 9.0.4.0 Time Extensions                                          73
		 8.0.4.0 Appealing a Decision                                         59
                                                                                      9.0.4.1 Process for Submitting and
         8.0.4.1 Filing and Processing an Appeal                        60                    Evaluating an Extension Request                    74
         8.0.4.2 Appeal Board Must Research the Case                    60
         8.0.5.0 Venturing Boards of Review                             61   10.0.0.0 Section 10. Advancement for
         8.0.5.1 P urpose and Timeliness of                                           Members With Special Needs                                76
                 Venturing Boards of Review                             61
                                                                                      10.1.0.0 Registering Qualified Members
         8.0.5.2 Conducting the Venturing Board                                               Beyond Age of Eligibility                         76
                 of Review                                              61
                                                                                      10.1.0.1 P ossible Criteria for Registering
         8.0.5.3 W
                  hat Should Be Discussed at a                                                Beyond Age of Eligibility                         76
                 Venturing Board of Review                              61            10.1.0.2 How to Register a Member Beyond
         8.0.5.4 Majority Vote Is Required for Approval                                         Age of Eligibility                              77
                 of Venturing Advancement                               62      10.2.0.0 Advancement Flexibility Allowed                         77
         8.0.5.5 After the Venturing Board of Review                    62   		 10.2.1.0 A
                                                                                          dvancement for Cub Scouts
   8.0.6.0 Particulars for the Discovery                                                 With Special Needs                                      77
           and Pathfinder Awards                                        62   		 10.2.2.0 A dvancement in Scouts BSA
		 8.0.7.0 Particulars for the Summit Award                             62                for Scouts With Special Needs                          78
         8.0.7.1 Initiating Summit Award Boards of                                   10.2.2.1 Using Alternative Requirements                    78
                 Review Under Disputed Circumstances                    63            10.2.2.2 H
                                                                                                ow to Apply for Alternative Requirements        78
         8.0.7.2 S ummit Award Boards of                                             10.2.2.3 A lternative Merit Badges for Eagle Scout Rank   79
                 Review Beyond the 21st Birthday                        63            10.2.2.4 A
                                                                                                pproval for Special Needs
                                                                                               Eagle Candidates Over Age 18                      79
9.0.0.0 Section 9. The Eagle Scout Rank                              64      		 10.2.3.0 A
                                                                                          dvancement for Venturers and
                                                                                         Sea Scouts With Special Needs                           80
		 9.0.1.0 The Eagle Scout Rank Application Process                     64            10.2.3.1 W
                                                                                                orking Toward Scouts BSA Advancement            80
         9.0.1.1 Complete All the Requirements                          64            10.2.3.2 Working Toward Venturing Awards                   80
         9.0.1.2 Prepare the Eagle Scout Service Project Workbook      64            10.2.3.3 Working Toward Sea Scout Ranks                    80
         9.0.1.3 Complete the Application                               64
         9.0.1.4 Obtain Required Signatures                             65   11.0.0.0 Section 11. Appendix                                       81
         9.0.1.5 Submit to Council Service Center                       65
         9.0.1.6 Council Verifies Application and                                    11.1.0.0 R eporting Merit Badge
                  Board of Review Scheduled                             66                      Counseling Concerns                              82
         9.0.1.7 References Contacted                                   66            11.2.0.0 Request for Extension of Time to
         9.0.1.8 A pplication Returned to Council Service Center       66                      Earn Eagle Scout Rank                            83
         9.0.1.9 Council Sends Application to                                        11.3.0.0 Belated Eagle Scout Rank Application             84
                 National Advancement Program Team                      66
         9.0.1.10 National Advancement Program Team                                  11.4.0.0 R
                                                                                                equest for Registration Beyond
                   Returns Credentials                                  66                     the Age of Eligibility                            85
		 9.0.2.0 The Eagle Scout Service Project                              66            11.5.0.0 I ndividual Scout Advancement Plan               86
         9.0.2.1 W
                  hat an Eagle Scout Candidate Should Expect           66
         9.0.2.2 "While a Life Scout . . ."                             67            Index                                                      87
         9.0.2.3 "Plan, Develop . . ."                                  67
         9.0.2.4 "Give Leadership to Others . . ."                      67
         9.0.2.5 " Helpful to Any Religious Institution,
                  Any School, or Your Community"                        68
         9.0.2.6 "Benefit an Organization Other
                  Than the Boy Scouts of America"                       68
         9.0.2.7 " Proposal Must Be Approved . . . Before You Start"   68
         9.0.2.8 " Use the Eagle Scout Service Project Workbook"       69
         9.0.2.9 Eagle Scout Service Project Coach                      70
         9.0.2.10 Fundraising Issues                                    71
         9.0.2.11 Routine Labor                                         72
         9.0.2.12 Addressing Common Misconceptions                      72
         9.0.2.13 Evaluating the Project After Completion              72
         9.0.2.14 Risk Management and Eagle
                    Scout Service Projects                              72

                                                                                                       GUIDE TO ADVANCEMENT | 5
1.0.0.0 Section 1.

                                                              1.0.1.0 How to Approach Issues Not
                Introduction                                  Covered in the Guide to Advancement
                                                              Be aware that statements or interpretations offered from
 The current edition of the Guide to Advancement is the       unofficial websites and other such sources may be out
 official source for administering advancement in all         of date or incorrect. They will not be considered in
                                                              resolving advancement questions and issues. In situations
 Boy Scouts of America programs: Cub Scouting,
                                                              not specifically covered in this guide, advancement
 Scouts BSA, Venturing, and Sea Scouts. It replaces any
                                                              chairs, coordinators, or other administrators should
 previous BSA advancement manuals and previous
                                                              make decisions based on the aims and mission of the
 editions of the Guide to Advancement.                        Boy Scouts of America as well as the Scout Oath and
 Producing the Guide to Advancement has involved many         Scout Law, other applicable current and official BSA
 members of the Boy Scouts of America's national staff        resources—and common sense.
 and many volunteer advancement administrators and            Regardless the program—Cub Scouting, Scouts BSA,
 subject matter experts at all levels from across the         Venturing, or Sea Scouts—where advancement takes
 country. The result is an improved resource intended to      place, it is nothing more and nothing less than one of
 more efficiently meet the needs of those who would most      several methods. It is a means toward accomplishing the
 often consult it.                                            Boy Scouts of America mission. It is not an end in itself.
                                                              When as advancement administrators—both volunteer
 Additional information and best practices appear in          and professional—we recognize this, we can expect
 other official BSA resources such as Advancement News,       success. To see it otherwise is to indicate we have
 the National Advancement Program Team's Twitter feed,        forgotten our purpose.
 and the advancement educational presentations released
 by the National Advancement Program Team. See                1.0.2.0 Questions and Suggestions
 "Orientation and Education Opportunities for                 Every effort has been made to provide clear procedures
 Advancement Administrators," 3.0.0.6, for more               and guidelines for a mission-oriented delivery of
 information on education in advancement policies and         advancement. Its administration, however, largely
 procedures. Scouting leaders are encouraged to make          takes place locally. Therefore, volunteer advancement
 full use of these resources but should confirm that          administrators should always consult first with the
 updated information has not subsequently been provided.      district and council—the district advancement chair,
 For example, most of the official educational resources      district executive, council advancement chair, or the
 released carry an expiration date. As these dates            council's professional staff advisor for advancement.
 arrive, replacement versions can be downloaded from          These officials can provide many answers and a certain
 www.scouting.org/advancement. Expired presentations          level of interpretation.
 must not be used.

                                                                 Note that the National Advancement Program Team
                                                                 addresses many questions through its Twitter
   Online and PDF Versions                                       feed (@AdvBSA) and through the e-newsletter,
   An online searchable and downloadable PDF of the most         Advancement News. To subscribe to Advancement
   current and official version of the Guide to Advancement      News, send your name, email, and council name to
   can be accessed from www.scouting.org/advancement.            advancement.team@scouting.org.

6 | GUIDE TO ADVANCEMENT
For recommendations or suggested corrections to this             4.2.2.0: Removed discussion of the Varsity program
publication, or for questions that cannot be handled             since it no longer exists. The topic number is reserved for
locally, send a message to advancement.team@scouting.            the convenience of the editors.
org, or mail them to Pilots and Program Development              4.2.3.5: Added Eagle Scout Service Project Workbook to
Department, S272, Boy Scouts of America, 1325 West               the litany of items unit leaders may not require for a unit
Walnut Hill Lane, P.O. Box 152079, Irving, Texas                 leader conference for the Eagle Scout rank.
75015-2079.
                                                                 4.3.1.4: Clarified that boards of review are to be
Suggestions for new merit badges, or suggested updates           conducted in the Scouts BSA or Venturing unit that is
to existing ones, should be directed to merit.badge@             supervising the Scouts BSA advancement.
scouting.org.
                                                                 4.3.4.0: Clarified the procedure for processing Summit
                                                                 Award applications.
1.0.3.0 Significant Changes
                                                                 4.4.0.1: Clarified that boards of review are to be
Every section of this guide has received some minor
                                                                 conducted in the Scouts BSA or Sea Scouting unit that is
revisions since the last printed edition, primarily to reflect
                                                                 supervising the Scouts BSA advancement.
the addition of female youth to Cub Scouting and Scouts
BSA. In addition, the following topics merit close review.       4.4.1.2: Clarified the procedure for processing
                                                                 Quartermaster rank applications.
General
Revisions have been made throughout this guide to make
                                                                 Section 7. The Merit Badge Program
clear that all guidance and requirements of the rank             7.0.3.1: Revised to reflect current requirements in the
advancement and awards programs apply equally to                 Guide to Safe Scouting and social media guidelines.
male and female Scouts.
                                                                 Section 8. Boards of Review:
All references to the Varsity program have been removed,
                                                                 An Overview for All Ranks
except when past participation in a Varsity team could be
relevant, such as service in a position of responsibility.       8.0.3.0: Added clarification about the scheduling of
                                                                 boards of review under disputed circumstances.
To reflect the Bylaws of the Boy Scouts of America, the
objectives of Scouting, otherwise known as the aims,             Section 11. Appendix
have been modified wherever they appear to include               11.0.1.0: Removed the listing of Advancement and
character development, citizenship training, leadership,         Recognition Literature and Resources from the guide.
and mental and physical fitness.
When used throughout this guide, Scouts BSA Handbook             1.0.4.0 Frequently Asked Questions
refers to both the Scouts BSA Handbook for Boys and the          Listed below are questions often asked of the National
Scouts BSA Handbook for Girls.                                   Advancement Program Team. Each question is followed
Section 1. Introduction                                          by the topic number of the answer.
1.0.4.6: Added three more frequently asked questions             1.0.4.1 General
about special needs Scouting.
                                                                 1.	How should advancement issues be handled if they
Section 3. Guidelines for Advancement and                            are not covered in Guide to Advancement? (1.0.1.0)
Recognition Committees                                           2.	How should a district or council advancement
3.0.0.6: Removed the summaries of individual                         committee be organized? (3.0.0.5)
educational presentations. However, the presentations            3.	Where can we find training for advancement
are still available at the Advancement Educational                   volunteers? (3.0.0.6)
Presentations webpage at www.scouting.org/programs/              4.	What is the responsibility of the council
boy-scouts/resources/advancement-presentations.                      advancement committee in camp settings and
The National Advancement Program Team strongly                       camp operations? (5.0.1.0–5.0.1.5)
recommends that unit leaders and volunteers review
those programs.                                                  1.0.4.2 Cub Scouting
                                                                 1.	May assistant den leaders or parents sign off on
Section 4 . The Mechanics of Advancement                             requirements in Cub Scouts' handbooks? (4.1.0.3)
4.1.1.0: Added the Lion rank.
                                                                 2.	May a Cub Scout who is close to finishing a rank
4.1.1.1: Added the Lion rank. Topics 4.1.1.1 to 4.1.1.4              when it is time to transition to a new den be allowed
have been renumbered.                                                extra time to finish the requirements? (4.1.0.4)

                                                                                        GUIDE TO ADVANCEMENT | 7
3.	What is meant by required and elective adventures,       5.	Must a candidate be registered at the time of a
     and how many of them must be earned? (4.1.1.2)               board of review? (9.0.1.1)
 4.	What happened to belt loops and pins? The Academic       6.	Must the Eagle Scout Rank Application be submitted
     and Sports program has been discontinued. For a              before the Scout's 18th birthday? (9.0.1.5)
     new approach to belt loops and pins, see 4.1.1.2         7.	May an Eagle Scout board of review be delayed
     and 4.1.1.3.                                                 until all references respond? (9.0.1.7)
 5.	May a youth who joins Cub Scouting as a                  8.	What if an Eagle Scout service project is not
     fifth-grader earn the Webelos badge? (4.1.1.0                approved prior to beginning? (9.0.2.7)
     and 4.1.1.3)
                                                              9.	May a council "preapprove" some Eagle Scout
 1.0.4.3 Scouts BSA                                               fundraising efforts, such as bake sales or car
 1.	What does "active participation" mean? (4.2.3.1)             washes? (9.0.2.10)

 2.	What are "positions of responsibility," and how are      10.	What if a completed Eagle Scout service project is
     they evaluated? (4.2.3.4)                                    denied final approval? (9.0.2.13)

 3.	Must the unit leader (Scoutmaster) conference be the     11.	What are the grounds for an extension of time to
     last step before a board of review? (4.2.3.5)                earn the Eagle Scout rank, and what are the
                                                                  responsibilities of a council in applying for one?
 4.	Is it permissible to conduct Scoutmaster conferences         (9.0.4.0 and 9.0.4.1)
     or boards of review via videoconferencing?
     (4.2.3.5 and 8.0.1.6)                                    1.0.4.5 Venturing
 5.	Can one activity be used to fulfill more than one        1.	What is the "ALPS" model in Venturing? (4.3.0.1)
     requirement? (4.2.3.6)                                   2.	Are the Venturing, Discovery, Pathfinder, and Summit
 6.	What may be done when Scouts are earning                     awards considered "advancement"? (4.3.1.0)
     large numbers of merit badges from just one              3.	May a Venturer work on Scouts BSA
     counselor? (7.0.1.4)                                         advancement? (4.3.1.4)
 7.	Does the National Council have training available        4.	Who approves a Summit Award service project
     for merit badge counselors? (7.0.1.6)                        proposal? (4.3.2.0)
 8.	Is there a time limit between starting work on a merit   5.	Do the same restrictions, risk management, and
     badge and finishing it? What if requirements                 insurance issues for Eagle Scout service projects also
     change? (7.0.3.3 and 7.0.4.3)                                apply to Summit Award service projects? (4.3.2.2)
 9.	What can be done if a unit leader comes across           6.	Is it possible for a Venturer to receive an extension of
     a Scout who has a blue card signed by a merit                time to earn the Summit Award? (4.3.3.0)
     badge counselor, but it is clear the Scout did not
     fulfill the requirements? (7.0.4.7)                      7.	What is the procedure for submitting an application
                                                                  for the Venturing Summit Award? (4.3.4.0)
 10.	Can a Scout be denied a board of review? (8.0.0.2)
                                                              8.	How are Venturing board of review members
 1.0.4.4 The Eagle Scout Rank                                     selected? (8.0.6.0 and 8.0.7.0)
 1.	May Eagle candidates choose board of review              9.	How are Venturing boards of review conducted?
     members? (8.0.0.3)                                           (8.0.5.2 and 8.0.5.3)
 2.	Shouldn't an Eagle Scout candidate be in uniform for     10.	May boards of review for the Summit Award be
     a board of review? (8.0.0.4)                                 appealed? (8.0.5.5)
 3.	What is a board of review under disputed                 11.	Are boards of review under disputed circumstances
     circumstances, and what are the grounds for                  available to Summit Award candidates? (8.0.7.1)
     convening one? (8.0.3.2)
                                                              1.0.4.6 Special Needs Scouting
 4.	May the decision of a board of review under
     disputed circumstances be appealed? How is the           1.	May a person with a disability become a Scout?
     decision of a board of review appealed? (8.0.4.0)            How should participation and advancement be
                                                                  conducted? Does the individual need to join a
                                                                  "special" unit? (10.0.0.0)

8 | GUIDE TO ADVANCEMENT
2.	Is it possible for a person with special needs to
    continue to be registered as a youth member after
    he or she has passed the age of eligibility for a BSA
    program? (10.1.0.0)
3.	May an individual with special needs join a unit even
    if that person is chronologically beyond the age of
    eligibility? (10.1.0.0)
4.	What kinds of allowances are made for members
    with special needs? (10.2.0.0–10.2.2.0 and
    10.2.3.0–10.2.3.3)
5.	What if a youth in Scouts BSA with special needs is
    not able to meet advancement requirements as they
    are written? (10.2.2.0,10.2.2.1, and 10.2.2.3)
6.	What if a Venturer with special needs is unable to
    meet award requirements as written? (10.2.3.2
    and 10.2.2.2)
7.	What if a Sea Scout with special needs is unable
    to meet advancement requirements as written?
    (10.2.3.3 and 10.2.2.2)

                                                            GUIDE TO ADVANCEMENT | 9
2.0.0.3 Personal Growth Is the Primary Goal

             2.0.0.0 Section 2.

              Advancement Defined
 Advancement is the process by which youth members of
 the Boy Scouts of America progress from rank to rank.

 2.0.0.1 It Is a Method—Not an End in Itself
 Advancement is simply a means to an end, not an end
 in itself. It is one of several methods designed to help
 unit leadership carry out the aims and mission of the
 Boy Scouts of America. See the inside front cover for text
 of the aims and mission.
                                                                  2.0.0.3 Personal Growth Is the Primary Goal
 2.0.0.2 Advancement Is Based on                                  Scouting skills—what a young person learns to do—are
 Experiential Learning                                            important, but not as important as the primary goal of
                                                                  personal growth achieved through participating in a
 Everything done to advance—to earn ranks and other
                                                                  unit program. The concern is for total, well-rounded
 awards and recognition—is designed to educate or to
                                                                  development. Age-appropriate surmountable hurdles are
 otherwise expand horizons. Members learn and develop
                                                                  placed before members, and as they face these challenges
 according to a standard. This is the case from the time
                                                                  they learn about themselves and gain confidence.
 a member joins, and then moves through, the programs
 of Cub Scouting, Scouts BSA, and Venturing or                    Learning Scout skills and concepts through active
 Sea Scouts.                                                      participation is a vehicle for personal growth, but it is not
                                                                  the primary goal. For example, learning how to tie a
 Experiential learning is the key: Exciting and meaningful
                                                                  knot, plan a menu, swim, or administer first aid may turn
 activities are offered, and education happens. Learning
                                                                  out to be critical in one's life, but they are secondary to
 comes from doing. For example, youth may read about
                                                                  the goal of personal growth that comes with learning.
 first aid, hear it discussed, and watch others administer it,
                                                                  As Scouts learn skills and are tested on them, and then
 but they will not learn it until they practice it. Rushing a
                                                                  reviewed and recognized, they develop confidence.
 Scout through requirements to obtain a badge is not the
                                                                  They come to realize they can learn and do other similar
 goal. Advancement should be a natural outcome of a
                                                                  things. The retention of Scouting skills and knowledge is
 well-rounded unit program, rich in opportunities to work
                                                                  important, of course; but for retention to take place, it will
 toward the ranks.
                                                                  be because Scouting skills and knowledge are used in
 It is important to note, as with any educational opportunity,    our programs.
 a rank or award is not the end of the learning process. In
                                                                  Success is achieved when we fulfill the BSA Mission
 Scouting, after a requirement has been passed, the Scout
                                                                  Statement and when we accomplish the aims of Scouting:
 is placed in practical situations that build retention through
                                                                  character development, citizenship training, leadership,
 repeated use of skills. For example, the youth plays games
                                                                  and mental and physical fitness. We know we are on the
 that feature the skills, teaches other Scouts, and perhaps
                                                                  right track when we see youth accepting responsibility,
 practices the skills in "real-life" outdoor experiences. A
                                                                  demonstrating self-reliance, and caring for themselves
 well-rounded and strong unit program takes advantage
                                                                  and others; when they learn to weave Scouting ideals
 of these kinds of opportunities, using them to improve
                                                                  into their lives; and when we can see they will be
 retention through practical application.
                                                                  positive contributors to our American society.

10 | GUIDE TO ADVANCEMENT
Though certainly goal-oriented, advancement is not          people want to belong to groups. Throughout the
a competition. Rather, it is a joint effort involving the   Scouting program, we provide a place where the sense
leaders, the members, other volunteers such as merit        of belonging—as in a patrol—is an outcome of
badge counselors or Venturing consultants, and the          practicing skills, exploring interests, learning values,
family. Though much is done individually at their own       forming friendships, and enjoying adventure.
pace, youth often work together in groups to focus on       Associations within families and with a variety of adults
advancement at Cub Scout den meetings, for example,         are critical too, especially in terms of providing support
or participate in a Scouts BSA campout or Sea Scout         and recognition and in developing mutual respect.
cruise. As they do this, we must recognize each young       Advancement is the method by which we promote and
person's unique combination of strengths and                encourage the ongoing involvement and commitment that
weaknesses. As watchful leaders, either adult or youth,     keeps members coming back for more. It works best
we lend assistance as called for and encourage              when it is built into a unit's program so that simply
members to help each other according to their abilities.    participating leads to meaningful achievement and
2.0.0.4 The Methods of Scouting                             recognition—and to a continually improving readiness
                                                            for more complex experiences.
From Cub Scouting through Venturing and Sea Scouts,
we put the methods to work. Together they lead to
mission fulfillment. For example, the methods of the
                                                            For more about these and the other
Scouts BSA program are Scouting ideals, the patrol          methods of Scouting, see the leader
method, advancement, adult association, outdoor
program, the uniform, personal growth, and leadership       manuals specific to each program.
development. Scouting ideals, put forth in the timeless
instruments of the Scout Oath and Scout Law, represent
the most basic method. Moving on, we know young

                                                                                   GUIDE TO ADVANCEMENT | 11
A full, functioning council advancement committee should
                                                                 be organized to accomplish the following.
                                                                 1. Recruit enough committee members to fulfill the
             3.0.0.0 Section 3.                                      responsibilities described below and achieve council
                                                                     advancement objectives.
                                                                 2. Ensure that all advancement administrators in the council
                                                                     receive periodic, ongoing training to maintain
                                                                     awareness of updated procedures, best practices, and
                                                                     details related to all programs of the Boy Scouts of

       Guidelines for                                                America—Cub Scouting, Scouts BSA, Venturing, and
                                                                     Sea Scouts. See "Building an Advancement

       Advancement and                                               Committee," 3.0.0.5.
                                                                 3. Establish objectives and action plans that stimulate
   Recognition Committees                                            advancement and lead to maximum success in
                                                                     Scouting's Journey to Excellence.
 Council and district advancement and recognition                4. Inspire a positive working relationship with district
 committees (generally referred to in this guide simply              advancement committees, providing clear guidance
 as council or district advancement committees) are                  and direction on their responsibilities and objectives.
 responsible for implementing and facilitating advancement       5. Plan, present, and submit for the council calendar
 and processing most special awards and recognitions.                those advancement conferences and training
 This is done according to national procedures and local             experiences that will strengthen the performance
 practices under the direction of the council executive              of district and unit advancement volunteers.
 board. Advancement committees operate under the                 6. As appropriate, support advancement elements
 Boy Scouts of America program function. They should                 involved in training, and in events and activities
 cooperate with the other program function elements—                 presented by other council committees.
 outdoor programs, activities and civic service, and             7. Support outdoor programs where advancement
 training—and also with the membership, finance, and                 may take place, such as day camps, Cub Scout
 unit-service functions. Accepting the responsibilities              resident camp, long-term camping experiences,
 outlined in the following pages will help to accomplish this.       and specialized activities featuring advancement.
                                                                     See "Advancement in Camp Settings," 5.0.1.0.
    Advancement committees operate under the                     8. Establish local practices for adhering to National
    Boy Scouts of America program function. They                     Council advancement procedures at outdoor
    should cooperate with the other program function                 programs, summer camp, and events such as
    elements—outdoor programs, activities and                        merit badge fairs or midways. See especially
                                                                     "Group Instruction," 7.0.3.2.
    civic service, and training—and also with the
    membership, finance, and unit-service functions.             9. Support and promote the BSA's internet portal for
                                                                     advancement reporting. Accurate advancement
                                                                     records are critical to program planning and
                                                                     analysis. Councils should work toward 100 percent
 3.0.0.1 Council Advancement                                         electronic data entry.
 Committee Responsibilities                                      10. Share advancement statistics for use in council
 The council advancement committee often falls under                 fundraising materials and for supporting
 a vice president for program. The committee's members               membership recruitment and retention efforts
 should represent a breadth of experience in all Scouting            and commissioner service.
 programs. Normally, district advancement chairs are             11. See to an effective merit badge program administered
 included. The council professional staff advisor for                at a council or district level that functions according to
 advancement provides coaching and guidance—                         national procedures and recruits, approves, trains,
 especially as it relates to national policies and procedures.       and makes known sufficient counselors to meet the
 The advancement chair and the staff advisor work                    needs of the council.
 together closely, and in harmony with the other efforts         12. Determine, according to national procedures,
 and functions involved in delivering and supporting the             consistent and appropriate methods for approving
 Scouting program.                                                   Eagle Scout and Quartermaster service project
                                                                     proposals and Eagle Scout, Summit, and
                                                                     Quartermaster project fundraising applications,

12 | GUIDE TO ADVANCEMENT
providing Eagle Scout service project coaches and         5. Plan, present, and submit for the district and
     Venturing boards of review chairs, and conducting              council calendars those advancement conferences
     Eagle Scout boards of review and Quartermaster                 and training experiences that will improve the results
     bridges of review.                                             of unit advancement volunteers.
13. Determine methods of collecting Eagle Scout or             6. As appropriate, support advancement elements
     Quartermaster references.                                      involved in training, and in events and activities
14. Know and precisely follow official procedures for               presented by other committees of the district.
     appeals and time-extension requests.                      7. Support outdoor programs where advancement
15. Establish procedures for the use of technology-based            may take place, such as district day camps,
     tools in advancement according to "Using                       camporees, etc.
     Technology-Based Tools in Advancement," 5.0.8.0.          8. Support and promote the BSA's internet portal for
16. Know and follow proper procedures for considering              advancement reporting. Accurate advancement
     special needs cases involving alternative requirements         records are critical to program planning and
     and merit badges, and registration beyond the                  analysis. Districts should work toward 100 percent
     normal age of eligibility.                                     electronic data entry.
17. Participate in considering and presenting special          9. Follow national and local council procedures in
     awards and recognitions according to established               administering the merit badge program and in
     council procedures. This responsibility may or may             recruiting, approving, and training a sufficient
     not include the Silver Beaver Award.                           number of merit badge counselors. Provide units with
18. Support and promote the religious emblems program              access to a current listing of council-approved merit
     and other awards as determined by the council                  badge counselors.
     executive board, such as STEM/Nova, for example.          10. Follow national and local council procedures as
19. Process lifesaving and meritorious action awards                prescribed regarding appeals, Eagle Scout and
     according to council practices and                             Quartermaster references, Eagle Scout service
     national procedures.                                           project proposal approvals, Venturing board of
                                                                    review chair selection, boards and bridges of review
20. Notify the media to recognize significant youth
                                                                    support, and time extensions.
     achievements, such as Eagle Scout or Quartermaster
     rank, the Venturing Summit Award, lifesaving and          11. Support and promote the religious emblems program
     meritorious action awards, and other                           and other awards as determined by the council
     noteworthy accomplishments.                                    executive board, such as STEM/Nova, for example.
                                                               12. Recommend, according to council and district
3.0.0.2 District Advancement                                        practices, recipients for the Award of Merit or
Committee Responsibilities                                          other recognitions.
Although the council advancement committee or executive        13. Notify the media to recognize significant youth
board determines specific responsibilities for district             achievements such as Eagle Scout or Quartermaster
advancement committees, district advancement chairs                 rank, Venturing Summit Award, lifesaving and
report to their respective district chairs. The following is        meritorious action awards, and other
a guide to the responsibilities that might be established.          noteworthy accomplishments.
1. Recruit enough members to fulfill the responsibilities      14. To strengthen units through strong advancement
   and accomplish any objectives established by the                 programs, consider the following:
   council advancement committee or executive board.           	a.	Assist unit commissioners and others who
2. Provide members with ongoing training to maintain                     serve units.
   awareness of updated procedures, best practices,            	b.	Serve as a resource for roundtables.
   and details related to Cub Scouting, Scouts BSA,
                                                               	c.	Develop relationships with unit
   Venturing, and Sea Scouts. See "Building an
                                                                     advancement volunteers.
   Advancement Committee," 3.0.0.5.
3. Establish objectives and implement action plans             	d.	Provide units with advancement reports,
   that stimulate advancement and lead to maximum                    summarizing and explaining what they mean.
   success in the Journey to Excellence.                       	e.	Assist unit leadership with advancement
4. Maintain advancement records and share them                       planning and promotion.
   with commissioners, trainers, and other district            	f.	Visit pack, troop, crew, and ship committee
   volunteers who serve units. Identify and work with                meetings, as warranted.
   units that are experiencing little or no advancement.
                                                               	

                                                                                     GUIDE TO ADVANCEMENT | 13
g.	Visit boards of review, as warranted.                    8. Arrange for timely boards or bridges of review, and
 	h.	Help troops, crews, and ships avoid pitfalls as                see that youth who are ready are invited. It is
       qualified youth strive for Eagle Scout rank, the               important that youth are allowed to progress when
       Summit Award, or the Quartermaster rank.                       they are ready, and no youth is barred from achieving
                                                                      later ranks due to delays in holding boards or bridges
 	i.	Encourage prompt and proper recognition,                       of review.
       ceremonies, and courts of honor.
                                                                  9. Maintain advancement records and submit reports to
 	j.	Recognize units excelling in advancement.                      the unit committee. It is appropriate in Scouts BSA,
 	k.	According to local council practices, assemble                 Venturing, and Sea Scouts to involve youth leaders in
       lists of consultants and other resources important             this process.
       to Venturing advancement.                                  10. Use the BSA's internet portal to report advancement
                                                                      to the local council.
 3.0.0.3 Unit Advancement Responsibilities                        11. Keep a current and accessible copy of the district or
 Unit advancement coordinators and those who assist                   council merit badge counselor list. As needed to fill
 them have the basic responsibility to support the unit's             in, develop and maintain a list of unit merit badge
 advancement and award program to maximize                            counselors. Note that all merit badge counselors must
 achievement, and otherwise facilitate a smooth                       be registered as such, annually, and also approved
 implementation of the process. Specific responsibilities             through the council advancement committee.
 are outlined in the leader literature for each program. The      12. In troops, crews, and ships, work with the unit's youth
 following responsibilities are not all-inclusive, but typical.       leadership to maintain a library of advancement
 1. Support and facilitate the unit leader's vision for rank          literature, such as merit badge pamphlets and the
     advancement or Venturing awards, providing                       annual Scouts BSA Requirements book.
     consultation on the policies and procedures put forth        13. Learn about other BSA awards and recognition
     in the Guide to Advancement.                                     opportunities that may be helpful in delivering a
 2. Educate parents, guardians, unit leadership, and                 well-rounded unit program. A good resource for this
     committee members on appropriate methods to                      is the Guide to Awards and Insignia.
     stimulate and encourage advancement. For example,
     help build unit programming rich in advancement
                                                                  3.0.0.4 Awards and Recognitions
     opportunities, encourage members who are                     Awards and recognitions by definition are not part of the
     advancing slowly, and post advancement charts.               advancement plan. They supplement it in many ways,
 3. Help plan, facilitate, or conduct advancement                 however, and often lead to increased retention. Some
     ceremonies. In troops and crews, schedule and                awards and recognitions are for youth members, some
     support regular courts of honor—quarterly is                 for adults, and some for both. Some are earned, while
     generally sufficient. Ships will want regular bridges        others are presented in honor of service rendered.
     of honor, and packs should make recognition a key            Awards and recognitions can be administered by a
     part of every pack meeting.                                  council advancement committee or by other committees or
                                                                  task forces as determined by a council executive board.
 4. Obtain necessary badges and certificates, etc., and
     arrange for timely presentation of ranks, adventure          For more information about awards, visit Awards
     belt loops and pins, merit badges, awards, and other         Central at www.scouting.org/awards/awards-central.
     recognitions. It is best to obtain and present these as      Application and nomination forms are available at
     soon as possible after they are earned. They can             www.scouting.org/forms. In most cases, the forms provide
     then be re-presented in more formal settings.                details on where to send the paperwork and also list any
                                                                  additional information that might be required. Questions
 5. Ensure Cub Scouts advance in rank annually by
                                                                  about awards and recognitions should be directed to the
     school year's end and are recognized in a
                                                                  National Advancement Program Team at the National
     meaningful ceremony.
                                                                  Service Center.
 6. Know and understand the advancement
     procedures for the program served, especially                A separate publication, the Guide to Awards and
     those applicable to Eagle Scout, Summit, and                 Insignia is a central source for building a deeper
     Quartermaster candidates.                                    understanding of the opportunities available.
 7. Assist the unit leader in establishing practices that         3.0.0.5 Building an Advancement Committee
     will provide opportunities for each new Scout to
     achieve First Class rank within 12 to 18 months of           To accomplish the suggested responsibilities outlined in
     joining, and Star rank soon thereafter.                      3.0.0.1 and 3.0.0.2 above, council and district

14 | GUIDE TO ADVANCEMENT
advancement committees need to be well staffed and                3.0.0.6 Orientation and Education Opportunities
organized. The following positions, in addition to the            for Advancement Administrators
council advancement chair and any vice chairs, are
                                                                  Training is the foundation for successful leadership in the
suggested for a council advancement committee:
                                                                  BSA, and this is no less true for those working in
1.  District/unit advancement chairs support                      advancement. Volunteers, in conjunction with the
2.  Volunteerism                                                  National Advancement Program Team, have produced a
3.  Advancement promotions                                        number of educational presentations based on the Guide
                                                                  to Advancement. These presentations may be
4.  Advancement training and events
                                                                  downloaded from www.scouting.org/advancement. The
5.  Camping committee and outdoors program liaison                sessions are of varying lengths and suitable for personal
6.  Records/Journey to Excellence                                 review or use in instructor-led training. Each presentation
7.  Technological reporting support                               has an expiration date and instructions on how to
8.  Merit badge counselor and Supernova                           download an updated version when the time comes.
    mentor coordination                                           New courses will be added periodically to meet specific
                                                                  advancement needs according to feedback received
9. Eagle, Summit, and Quartermaster issues
                                                                  through advancement.team@scouting.org. Additional
10. Special needs Scouting                                        resources such as Advancement News provide ongoing
11. Awards and recognition                                        information as well to help advancement administrators
12. Religious emblems                                             provide quality service.
For thoughts on what each position might entail, see the
information sheet "Building Effective Advancement
Committees" that is posted on the Advancement
Resources webpage at www.scouting.org/advancement.
A list of positions for a district advancement committee
could be very similar. The organization of advancement
committees is a local council decision. The above is
offered only as a guide in establishing a committee that
could fulfill its various traditional responsibilities and also
meet the Journey to Excellence call to positively influence
the rate of advancement.
Thoughts on finding and recruiting advancement
committee members are also covered in "Building
Effective Advancement Committees."

     Unit advancement coordinators are good prospects
     for district advancement committees. They become
     well versed in best practices, policies, procedures,
     and responsibilities, and may be able to provide vital
     information on the needs of the units. They also know
     what it takes to increase the rate of advancement.
     Note that membership on any advancement
     committee should reflect and support the variety of
     programs offered in the council or district.

                                                                                        GUIDE TO ADVANCEMENT | 15
begin work—on the old requirements, or to switch to—
                                                                or begin work—using the new requirements. Unless
                                                                otherwise stated in the youth handbook or through

             4.0.0.0 Section 4.                                 official communications from the National Council, if a
                                                                Cub Scout, Venturer, or Sea Scout chooses to use the old
                                                                requirements, he or she may continue using them until the
                                                                rank or award is completed.
                                                                For handling changes to merit badge requirements, see
                                                                "What to Do When Requirements Change," 7.0.4.3.

              The Mechanics                                     A former member who rejoins a BSA program, still as
                                                                a youth member, may carry on in the advancement
              of Advancement                                    program and pick up where they left off, but will not
                                                                receive credit for activities while not registered. A former
                                                                member who is no longer eligible to participate in a BSA
 Advancement in each Scouting program is designed to be
                                                                program as a youth member due to age, for example,
 age-appropriate for the youth eligible to participate in it.
                                                                can neither receive credit for completing advancement
 Ranks form the foundation for the experiences; they are
                                                                requirements nor be awarded any advancement-oriented
 established and authorized by the National Executive
                                                                recognition such as ranks or merit badges, etc., that the
 Board of the Boy Scouts of America and described in the
                                                                individual was ineligible to earn as a youth member
 various member handbooks. The advancement program
                                                                under the rules in effect at that time.
 is administered by a combination of adult and youth
 leaders, with young people taking more responsibility as       4.0.0.2 Reporting Advancement
 the members progress. The role of parents also differs
                                                                All Cub Scout, Scouts BSA, and Sea Scout ranks, and
 with member age and ability, but parents are encouraged
                                                                all Venturing advancement awards must be reported
 to be engaged at all levels.
                                                                to local councils.* The best and most accurate method
 4.0.0.1 Changes to Requirements                                is through the BSA's internet portal for reporting
                                                                advancement (see "Electronic Advancement Reporting,"
 Advancement requirements change from time to time.
                                                                6.0.0.0, for more detail on reporting). At the council's
 For Scouts BSA, check the latest edition of the Scouts BSA
                                                                discretion, the paper form, Advancement Report, may
 Requirements book. Once a new or revised requirement
                                                                also be submitted.
 appears in that publication, which is released annually,
 any Scout beginning work on the next rank or Eagle             *An advancement report is not required to purchase
 Palm must use the new or revised requirement as                adventure loops or pins. However, to ensure that each Cub
 stated there.                                                  Scout's record is complete and accurate, all adventures—
                                                                required and elective—should be posted in the BSA system
 If a new or revised rank or Eagle Palm requirement is
                                                                using the internet portal for reporting advancement.
 introduced in a reprinting of the Scouts BSA Handbook
 after the annual release of the Scouts BSA Requirements
 book, then the Scout has until the following December 31
 to decide what to do. The Scout may continue—or begin
 work—using the old requirements, or may switch to—or
 begin work—using the new requirements. Any Scout who
 chooses to use the old requirements may continue using
 them until the rank has been completed. Sometimes,
 however—especially for more significant changes—the
 Scouts BSA Handbook, the Scouts BSA Requirements
 book, or official communications from the National
 Council may set forth a different procedure that must be
 used and may establish a date by when use of the old
 requirements must cease.
 For Cub Scouting, Venturing, or Sea Scouts, revisions to
 rank or Venturing award requirements are introduced in
 the youth handbook. Unless the handbook says differently,
 the following applies: The member has until the next
 January 1 to decide whether to continue work—or to

16 | GUIDE TO ADVANCEMENT
Council advancement committees may elect to accept a           completed in the home or family setting. Packs should
completed Eagle Scout Rank Application that is signed by       meet monthly to assure timely recognition of the Cub
the board of review chair and the Scout executive, in lieu     Scouts' accomplishments.
of an advancement report form.
                                                               4.1.0.2 The Role of the Pack Committee
   All badges of rank, merit badges, Eagle Palms, and          Den leaders, Cubmasters, and their assistants stimulate
                                                               interest in advancement and present the program where
   Venturing awards are restricted items. Unit leadership
                                                               it occurs. The responsibility for Cub Scout advancement
   may not purchase these insignia for presentation
                                                               administration, however, belongs to a pack committee
   without having filed an advancement report with the         ("Unit Advancement Responsibilities," 3.0.0.3). The pack
   local council.                                              committee collects den advancement reports, compiles
                                                               and maintains them in pack records, reports advancement
Units should report advancement monthly. This assures          to the council (see "Electronic Advancement Reporting,"
member records are complete. Missing reports are               6.0.0.0), purchases awards and assures the awards are
a serious issue, for example, accurate documentation is        promptly presented, and helps plan and facilitate various
critical for boards of review, the Eagle Scout rank, the       ceremonies. The committee may also recommend special
Summit Award, the Quartermaster rank, and                      pack activities that lead to greater levels of achievement.
membership transfers or reinstatements. To reflect an
accurate count in the Journey to Excellence performance        Consult the Cub Scout Leader Book to
recognition program, it is also important that all             learn more about the responsibilities of
advancement for a calendar year be recorded during
that year.                                                     the pack committee.
4.0.0.3 Age Exception for Youth With Special Needs             4.1.0.3 Who Approves Cub Scout Advancement?
Youth members with severe and permanent mental or              A key responsibility for den leaders is to implement the
physical disabilities may work toward ranks, Eagle Palms,      den meeting plans as outlined in the four den leader
or Venturing awards even after they have passed the            guides shown within this topic. For Lion through Bear
chronological age of eligibility for a program. For details,   ranks, if the activity is completed outside of the den
see, "Registering Qualified Members Beyond Age of              meeting, the parent, adult partner, or another trusted
Eligibility," 10.1.0.0.                                        adult may sign in the Cub Scout's handbook, indicating
                                                               the Cub Scout has done their best to complete the
4.1.0.0 Mechanics of Advancement                               requirement. The den leader then records that
in Cub Scouting                                                requirement after consultation with the family or the Cub
                                                               Scout to confirm completion. If the requirement is
4.1.0.1 Delivering the                                         completed in a den meeting, the den leader signs the
Cub Scout Program                                              handbook and records the requirement. Den leaders may
Den leaders, Cubmasters, and their                             delegate an assistant or parent who helps at meetings to
assistants conduct meetings implementing                       assist with the approvals. For Webelos and Arrow of
the three steps in Cub Scout advancement:                      Light adventures and ranks, the den leader signs for
preparation, qualification, and recognition. Four              approval of all requirements, unless the den leader
separate den leader guides—one each for the Tiger,             delegates this responsibility.
Wolf, and Bear programs, and one combined for
Webelos and Arrow of Light—explain the mechanics for
                                                               4.1.0.4 "Do Your Best"
doing so while helping to maximize advancement. Den            Cub Scouts—even those of the same age, grade,
meetings—ideally three per month, one of which may             and gender—may have very different developmental
include an outing—follow a traditional school year and         timetables. For this reason, advancement performance in
are designed to result in advancement for all youth.           Cub Scouting is centered on its motto: "Do Your Best."
Elective adventures provide flexibility for dens that meet     When a Cub Scout has done this—their best effort
more often and facilitate summertime den activities or         possible—then regardless of the requirements for any
adjustments for different school schedules. Den leaders        rank or award, it is enough; accomplishment is noted.
complete most advancement activities, called adventures,       This is why den leaders, assistants, and parents or
in the den setting. To achieve a full experience and the       guardians are involved in approvals. Generally they
greatest impact, some adventures are designed to be            know if the effort put forth is really the Cub Scout's best.

                                                                                      GUIDE TO ADVANCEMENT | 17