COURSE GUIDE 2021 - CHASE YOUR CALLING - TAFE courses to degrees - Chisholm
Page content transcription
If your browser does not render page correctly, please read the page content below
We're pleased that you're thinking about

WELCOME
      joining us on your education and career
      path, and hope that this course guide will
      help you discover why 41,000 students
      each year choose to study with us.
      At Chisholm, we're proud of providing quality
      and practical education that changes lives and
      communities, and keeps up with the many rapid
      changes taking place in the world. We offer a range
      of qualifications from certificates to degrees, as well
      as short courses and pathways to skill you, inspire
      you and prepare you for a lifelong career. Our
      partnerships with universities, industry and
      the community give you options, as does our
      government-funded training, and access to student
      loans and scholarships for eligible students.
      At Chisholm, we're creating education for the future.
      We hope you'll join us.

      WOMIN DJEKA, WELCOME
      TO CHISHOLM
      Chisholm acknowledges the Traditional Custodians of
      the lands on which we live, work and study. We pay
      our respects to Elders, past, present and future, of all
      Aboriginal and Torres Strait Islander nations.
CONTENTS
Why Chisholm?                        1   Courses
How to apply                        2
                                             Art and design                                19
Get qualified with us               3
                                             Automotive21
Higher education at Chisholm        5
                                             Building trades                               23
Study La Trobe degrees at Chisholm  6
                                             Business26
Our locations                       7
                                             Early childhood and education support         29
Learn online and in the workplace   8
                                             Engineering                                   31
Apprenticeships and traineeships    9
                                             Hair, beauty and make-up                      33
Money matters                       11
                                             Allied health, nursing and community services 35
Student services                   13
                                             Horticulture, conservation and landscaping    39
Short courses                      15
                                             Hospitality and events                         41
Pathways17
                                             Information technology                        43
Chisholm Online                    18
                                             Sports, fitness and massage                   45
                                             Training and assessment                       47
                                             Alternatives to secondary school              49
                                             Employment and further study preparation      53
                                             Course index                                  57
                                          Our endorsements                                 59
                                          Stay in touch                                    60
WHY CHISHOLM?
    We're passionate about inspiring and
    transforming people's lives through quality              THE CHISHOLM
    education and training.                                  ADVANTAGE
    At Chisholm, we're here to help you gain the             > Skilled, passionate teachers.
    qualifications you need to build a lifelong career in
                                                             > Government-owned education and training.
    your chosen field. Our training across more than 300
    courses is focused on giving you job-ready skills.       > One of the largest vocational education
    Our courses are designed in close consultation with        and training providers in Victoria.
    industry, with many offering practical experience        > TAFE courses to degrees.
    and work placements, so you'll get plenty of hands-
                                                             > State-of-the-art facilities and equipment.
    on training while you study. Whether you learn with
    Chisholm on campus, in your workplace or online,         > Cutting edge, up-to-date training.
    our skilled and passionate teachers, student support     > Multiple locations plus online and in
    services and world-class facilities will help you gain     the workplace.
    up-to-date skills and qualifications recognised by
                                                             > Over 300 nationally recognised courses.
    employers across the country and even overseas.
                                                             > Flexible study options that work for you.
                                                             > Clear pathways to your ideal job
                                                               or qualification.
                                                             > Specialist courses to meet industry needs.
                                                             > Practical programs for real job outcomes.
                                                             > Learning and support services.

1    2021 Course Guide
2
                                              One of our friendly staff will
                                               advise on your suitability
                                                and help you with the
                                                 enrolment process.

             1                       HOW                                                       3
 Go to chisholm.edu.au, find
the course you'd like to study
and click to apply. Or you can
                                   TO APPLY
                                          It's easy to enrol in a course
                                                                                    Once payment is finalised,
                                                                                    you're enrolled and ready
 apply in person at any of our                                                        to begin your course.
                                                that's right for you.
      campus locations.
                                       For more information about the application
                                        process, go to chisholm.edu.au/apply.

    How our course advisors and
    career counsellors help you
    Our friendly course advisors are here to help
    you on your career path and can assist you to
    find, finalise or enrol in your course.
    If you're not quite sure which path to take,
    our qualified career counsellors can work
    with you through your interests and goals to
    determine suitable career or course options.
    And, of course, we are always here to answer
    your questions or have a chat. You can find
    our course advisors and career counsellors at
    our campus locations, or at any Open Night or
    information session.

    Further information
    For the most up-to-date information on course
    listings, outlines and fees, visit chisholm.edu.au.

                                                                                                  1300 244 746
                                                                                               chisholm.edu.au   2
GET
                                                             ENTRY LEVEL QUALIFICATIONS
                                                             Foundation courses
                                                             Our foundation courses are designed to help you gain

    QUALIFIED                                                valuable language, literacy, numeracy, study and
                                                             job-ready skills. Our dedicated, experienced teachers
                                                             will help you develop a tailored learning plan, and

    WITH US
                                                             support and guide you through your learning pathway.

                                                             VET delivered to secondary school
                                                             students (previously known as VETiS)
                                                             If you have your eye on vocational education and
                                                             training, you can add it to your senior school studies.
    At Chisholm, we can offer you full pathways              The VET program counts towards your VCE or VCAL
    from short courses to certificates and                   and may count towards your Australian Tertiary
    degrees. So no matter what your career and               Admission Rank (ATAR), and when you complete it
    life goals are, you can choose the course                successfully you'll have your VCE or VCAL plus an
                                                             industry certificate.
    that suits you.
                                                             Victorian Certificate of Education
                                                             (VCE) and Victorian Certificate of
      SHORT COURSES                                          Applied Learning (VCAL)
      Whether you want to upgrade your skills, chase         If you've completed Year 10, you can study your
      an interest or have a taster before committing to      VCE and VCAL with us and move straight into a career
      a certificate course, we can help with short courses   or further study. Our VCE and VCAL are the same
      that give you real skills for the real world. To       certificates you'd get in secondary school, and VCAL
      discover our range of short courses, visit             also includes an industry qualification. Both programs
      chisholm.edu.au/shortcourses.                          give you flexibility and a relaxed environment where
                                                             you're treated like an adult.

3   2021 Course Guide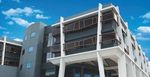 PRE-APPRENTICESHIPS                                        ADVANCED DIPLOMAS
A pre-apprenticeship is a certificate course that          The advanced diploma is a higher-level course that's
helps you experience what it's like to work in a trade     designed to provide you with advanced skills and
before you commit to doing a full apprenticeship.          an in-depth knowledge of your chosen field. In many
If you do go on to an apprenticeship, it can shorten       cases your advanced diploma can be credited towards
your study component.                                      the first years of a university degree.

APPRENTICESHIPS AND                                        DEGREES
TRAINEESHIPS                                               Your way into a university degree doesn't have to
                                                           be the traditional way. You can start your journey to
Apprenticeships and traineeships allow you to
                                                           higher education with direct entry into our range of
combine training with full-time or part-time work,
                                                           bachelor and postgraduate qualifications, or pathway
so that you learn on the job as well as during class
                                                           into your degree with a diploma. Most of our degree
time while still earning a wage. At Chisholm we're
                                                           programs don't require an ATAR. And through our
known for our excellent trades training so when you
                                                           partnership with La Trobe University you can begin
finish your apprenticeship or traineeship, you can hit
                                                           your study at Chisholm and earn credit towards a
the ground running.
                                                           university degree.

CERTIFICATES                                               GRADUATE CERTIFICATES
Our certificate courses can help you start on your
career pathway, gain an entry-level position or round      AND GRADUATE DIPLOMAS
out your qualifications. So whether you're just starting   If you're a diploma or degree graduate or have
or already well on the way to your dream career,           relevant industry experience, and are looking to
a Chisholm certificate could be just what you need.        broaden your skills and complement what you
                                                           already know, our postgraduate courses can help.
DIPLOMAS                                                   Like our degrees, our graduate certificates and
                                                           diplomas have been developed with industry to
A diploma course expands your skills and knowledge
                                                           provide real-world, up-to-date skills.
across a broad range of technical and/or management
functions. In many cases, your diploma can be credited
towards the first year of a university degree, which
could mean you'll complete your degree sooner.

                                                                                                     1300 244 746
                                                                                                  chisholm.edu.au   4 4
HIGHER EDUCATION
    AT CHISHOLM
    Your way into a university degree doesn't                Most of our degree programs don't require an ATAR.
    have to be the traditional way. Our options              And through our partnership with La Trobe University
                                                             you can complete your Chisholm diploma, then study
    and pathways mean you can start your                     just two further years at a Chisholm campus to attain a
    journey to higher education with direct                  La Trobe University degree.
    entry into our range of bachelor and                     At Chisholm, we offer diverse pathway options and
    postgraduate qualifications, or pathway                  tailored academic support, flexible study options
    into your degree by springboarding                       across multiple campus locations, the ability for you
    off a diploma.                                           to collaborate and learn with industry partners, and
                                                             modern facilities to enhance your learning experience.
    At Chisholm we offer specialised, industry-specific
                                                             Small class sizes, customised learning spaces and
    degrees that give you a unique insight into the way
                                                             academic support programs mean that you get a
    the industry works, as well as creating a professional
                                                             tailored learning experience that takes into account
    network. This can help you learn what the industry
                                                             your individual goals and needs. As a graduate, you'll
    needs and boost your employability. All our degrees
                                                             leave with relevant industry skills and experience,
    are fully accredited and governed in the same way
                                                             ready to launch into your career.
    as other university degrees and focus on one thing:
    maximising your employment options.

                                                               CHISHOLM DEGREES
                                                                > Bachelor of Engineering Technology.
                                                                > Bachelor of Community Mental Health,
                                                                  Alcohol and Other Drugs.
                                                                > Graduate Certificate in Family Violence.

               Industry relevant      Pathways                  For more information, visit
                   degrees            to degree                 chisholm.edu.au/highered.
                                     qualifications

5    2021 Course Guide
STUDY LA TROBE DEGREES
AT CHISHOLM
Our partnership with La Trobe University, one of
Australia's leading universities, offers lots of exciting    With La Trobe University degrees at Chisholm,
opportunities and allows you to think global while           a university degree is closer than you think.
staying local.
                                                              For more information, visit chisholm.edu.au/latrobe.
La Trobe University has been transforming people and
                                                             Please note that courses may be subject to change where
societies for over 50 years and prides itself on putting     external accreditation requirements apply.
students at the centre of everything they do. It has been    * Times Higher Education World University Rankings 2019 |
ranked in the top 1.2 per cent of the world's universities   Webometrics Ranking Web of Universities 2019.
by major independent ranking agencies*.
La Trobe degrees at Chisholm offer you specialised
degrees that prepare you to work in your chosen                 LA TROBE DEGREES
industry with great employment options. And thanks
to our locations across Melbourne's south east,                  > Bachelor of Community Services.
you can study close to home. Our partnership also                > Bachelor of Nursing (Enrolled Nurse Entry).
gives you pathway options, where you can complete                > Bachelor of Early Childhood Education.
a diploma then study two more years at Chisholm to
attain a La Trobe University degree. It takes the same           > Bachelor of Accounting.
time to complete, and is a cost-effective way to gain            > Bachelor of Information Technology.
your degree since your Chisholm qualification allows            For more information, visit
you to work and earn in your chosen field                       chisholm.edu.au/highered.
much sooner.

                                                                                                                1300 244 746
                                                                                                             chisholm.edu.au   6
Melbourne

                                              Springvale

                                                                 311
                                                           Dandenong
                                                                       Berwick

                                                                Cranbourne
                                                   Frankston

                              Rosebud

    OUR LOCATIONS                                                                               Wonthaggi

    On campus. Online. In the workplace.                       ON CAMPUS
    As one of the largest TAFE institutions in Melbourne's     Bass Coast
    south east, we can offer you many locations to study
                                                               Corner Bass Highway and South Dudley Road,
    from including on campus, online and in the workplace.
                                                               Wonthaggi 3995
    So whether you want to study near the beautiful
                                                               Servicing Wonthaggi and surrounding communities,
    beaches of Frankston, in the multicultural hub of
                                                               Bass Coast focuses on accessible learning options
    Dandenong, in the Health and Education Precinct of
                                                               for secondary and tertiary students, as well as school
    Berwick or in the comfort of your own home, we've got
                                                               leavers and mature age students.
    you covered.
                                                               Berwick and Berwick TEC
                                                               25 Kangan Drive, Berwick 3806
      Our eight locations across Melbourne's south
                                                               With an on-site beauty spa, children's services training
      east feature state-of-the-art equipment, world-
                                                               centre and computer, engineering and electronic
      class facilities, modern learning environments,
                                                               centre, Berwick caters to many different streams of
      comprehensive libraries and helpful support
                                                               education. Berwick also has a fully integrated trade
      services. All campuses are conveniently located,
                                                               training centre. We share this campus with Berwick
      with parking and public transport access.
                                                               TEC, a premier location for VCAL, pre-apprenticeships
      Find out more about our campus locations and             and apprenticeships. Other facilities include a modern
      facilities at chisholm.edu.au/locations.                 sports centre, gym and fitness rooms, state-of-the-art
                                                               computer labs and café.

7    2021 Course Guide
Our new Centre for Health is situated in the heart of
the emerging Berwick Health and Education Precinct
                                                           LEARN ONLINE
and features specialised training and simulation           Chisholm Online is all about flexibility – studying
laboratories and tailored teaching environments.           when and where it suits you, so you can move towards
                                                           your dream job without sacrificing pay or family time.
Chisholm @311                                              Learning online doesn't mean you're alone. Your
311 Lonsdale Street, Dandenong 3175                        teacher is with you all the way, and our student
Situated in the Dandenong CBD, Chisholm @311               engagement team is available seven days a week for
is a contemporary, creative space boasting                 help and support.
cutting-edge technology.                                   When you study with Chisholm Online, you'll also
                                                           have access to all the services available to on-campus
Cranbourne                                                 students. Best of all, you'll be welcomed into an online
New Holland Drive, Cranbourne 3911                         community with a network of people just like you.
Cranbourne features a modern, large library
and study area, computer lab and café as well as            To find out more visit chisholm.edu.au/online.
world-renowned facilities like our state-of-the-art
greenhouses – some of the largest in the
southern hemisphere.
                                                           IN THE WORKPLACE
                                                           Workplace training and assessment minimises your
Dandenong                                                  off-the-job time and makes it easier to get your
121 Stud Road, Dandenong 3175                              qualification. At Chisholm, we deliver nationally
Our largest campus, Dandenong has facilities               recognised courses tailored to your workplace, so you
for international and VCE students as well as a            can learn at your work, for your work.
manufacturing and robotics centre, building and
construction trades centre, hi-tech automotive centre,
                                                           Do your staff need training?
large library and computer lab, café, patisserie, hair     We understand that a business's success depends on
and beauty salon and campus store.                         the quality of its staff. At Chisholm, our tailored staff
                                                           training programs are designed to improve your team's
Frankston                                                  skills, increase productivity and meet your specific
Fletcher Road, Frankston 3199                              business needs.
Our $85 million redevelopment at the Frankston             Our flexible training programs are conducted in the
campus features state-of-the-art education and             workplace and delivered by industry experts and
training facilities, including a modern comprehensive      specialist workplace trainers. Importantly, they are
library, computer labs, café, student restaurant,          designed for minimal operational disruption.
massage clinic, hair and beauty salon and trades
facilities.                                                 To find out more visit chisholm.edu.au/workplacetraining.

Mornington Peninsula
Boneo Road, Rosebud 3939
Mornington Peninsula boasts all the facilities you'd
expect from Chisholm as well as a café, library, on-site
restaurant and hair and beauty salon. It's also home
to the Southern Peninsula Trade Training Centre.

Springvale
Corner Boulton Street and Springvale Road,
Springvale 3171
In the heart of multicultural Springvale, this campus
specialises in English language programs.

  Parking
  We provide free student parking across all
  campuses (except Chisholm @311) on display of
  our issued parking permit.

                                                                                                         1300 244 746
                                                                                                      chisholm.edu.au   8
APPRENTICESHIPS
    AND TRAINEESHIPS
    Our training is built on advice from industry               PRE-APPRENTICESHIPS
    to produce the best quality tradespeople.                   Pre-apprenticeships or apprenticeship pathway
    And it shows, with award-winning                            courses are a great way to introduce yourself to a
    apprentices who go on to great careers in                   potential trade or industry before taking the big leap
    a number of high-demand trades.                             into an apprenticeship or longer-term study. They
                                                                can also be a good way for you to learn new skills for
                                                                personal use. Pre-apprenticeship courses can take as
    WHAT IS AN APPRENTICESHIP                                   little as 11 weeks full time to complete and may reduce
    OR TRAINEESHIP?                                             your time as an apprentice.
    Apprenticeships and traineeships allow you to
    combine formal training and employment so you
    can earn while you learn. An apprenticeship teaches           Useful links
    relevant industry skills, allows you to use                   > chisholm.edu.au/open
    state-of-the-art equipment and gives you the
    opportunity to network with other like-minded                 > www.australianapprenticeships.gov.au
    students and colleagues.                                      > www.aen.org.au
    Apprenticeships and traineeships combine a contract           > www.linkedin.com
    of training with employment. Some can even be
    completed while you're still at school; this is called a      > www.seek.com.au
    School Based Apprenticeship or Traineeship. Training          > www.aatinfo.com.au
    happens one day a week or on 'block release'. The
    best part is you're paid for your time at work, including     > www.joboutlook.gov.au
    the time spent in training. When you successfully              Or email skillsandjobs@chisholm.edu.au for
    complete all the units, you gain a nationally                  further information.
    recognised qualification.

     For more information, visit
     chisholm.edu.au/apprenticeships.

9    2021 Course Guide
1
                                        Decide on your
                                       preferred industry
                                            or trade
                                        Find out about the
                                          different trade
                                        careers available

          5                            at our Open Nights.
                                                                                       2
  Commence training
                                                                               Polish your resume
Our Apprenticeship Hub                                                          and cover letter
will contact you to start
                                                                               Our Chisholm Skills
 the trade component

                       HOW DO
                                                                                and Jobs Centre
of your apprenticeship
                                                                                 can help you.
     or traineeship.

                       I GET AN
                   APPRENTICESHIP?
                      4                                                  3
              Sign apprenticeship/
                  traineeship
              training agreement
          The employer must register                             Find an employer
            you with an Australian                           Use some of the useful links
           Apprenticeship Network.                            on the left to get started.
              Make sure you list
               Chisholm as your
               training provider.

                                                                                          1300 244 746   10
                                                                                       chisholm.edu.au
MONEY MATTERS
     Everyone's circumstances are different,                  WHAT DO COURSE FEES
     and this can affect how much you'll pay
     for your training at Chisholm.
                                                              COVER?
                                                              Our course costs are made up of:
     The course costs in this guide are correct at time of
                                                              > a tuition fee (for course delivery)
     print, but prices may change. For up-to-date course
     fees, please check the relevant course page              > a student services fee (for services and facilities)
     at chisholm.edu.au.                                      > a materials fee (for resources and equipment
                                                                where applicable).
                                                              Some courses use more resources than others and this
       COURSE COSTS                                           may be reflected in the cost.
       Course costs depend on whether you are eligible        Fees must be paid on the day of enrolment. You may,
       for government funding and able to access              however, be eligible for assistance with your tuition
       concession rates. This is determined by your:          fees. Options include a VET Student Loan (if you and
        > eligibility for Victorian and Australian            the course you are studying meet the requirements
          Government subsidised training                      of the loan scheme) a payment plan or scholarship
                                                              through the Caroline Chisholm Education Foundation.
        > eligibility for concession rates on Victorian and
          Australian Government subsidised training.          Please note that you are not enrolled in a course until
                                                              you've paid your fees.
        If you are not eligible for a government subsidy,
        you may be required to pay the full tuition fee
        and other costs associated with the course.
        For further information visit
        chisholm.edu.au/students/fees.

                                                                         Speak with us           Full details on
                                                                           about your             your finance
                                                                        finance options          options online

11    2021 Course Guide
FEE PAYMENT OPTIONS                                          Financial assistance
There are several ways you can pay for your fees,            If you hold a current Health Care, Pensioner
including paying over time, at a later date or in one        Concession or Veterans' Gold Card, or are named on
lump sum. There are government loan options available        the card as a dependent spouse or child, you may
to eligible students for many courses too. For more          be eligible for a tuition fee concession. This applies to
information, visit chisholm.edu.au/helpwithfees.             all Victorian Government subsidised courses except
                                                             diplomas and above.
VET Student Loans
With a VET Student Loan you can study now and pay
                                                             Free TAFE for priority courses
later. An Australian Government initiative, these loans      This Victorian Government initiative covers your tuition
help eligible students pay for their tuition fees when       fees if you commence a selected course at Chisholm in
studying for a VET Student Loan-eligible diploma or          2020 and you're eligible for government subsidy.
advanced diploma.                                            Find out more at chisholm.edu.au/freetafe.
Eligible students studying VET Student Loan-eligible         Aboriginal and Torres Strait Islanders
graduate certificates and graduate diplomas may also
                                                             Australian Aboriginal and Torres Strait Islanders may
qualify for a VET Student Loan. To be eligible, you must
                                                             be eligible for a concession on some fees. Chisholm's
either be an Australian or New Zealand citizen or be
                                                             Koorie Liaison Officer will be able to assist you in this
a Permanent Humanitarian Visa holder who will live in
                                                             application process.
Australia for the duration of the unit.
A VET Student Loan creates a debt that must be repaid        Skills First
to the Commonwealth. Repayments are taken out of             Skills First funding is a Victorian Government subsidy
what you earn through the tax system when you begin          that makes training more affordable. You could be
to earn more than the minimum repayment threshold.           eligible for a government subsidised training place
You can make a voluntary payment at any time.                depending on your age, education history and
                                                             citizenship or residency status. If you meet the eligibility
FEE-HELP                                                     criteria, the Victorian Government may subsidise your
This Australian Government loan scheme helps                 training, reducing what you need to pay.
eligible students to pay their tuition fees when
studying a bachelor degree or FEE-HELP eligible               For more information visit chisholm.edu.au/fees.
graduate certificates or graduate diplomas. You don't
have to repay the loan until your income is above
the minimum repayment threshold for compulsory
repayment, although you can make voluntary                     Caroline Chisholm Education
repayments at any time.                                        Foundation
                                                               The Caroline Chisholm Education Foundation
Payment plans                                                  helps support students who, due to financial
We offer payment plans for most courses at certificate         hardship, might otherwise not have access to
and diploma levels, or higher qualifications that are not      training and education. To find out more, visit
eligible for a VET Student Loan. Tuition costs are spread      chisholm.edu.au/CCEF.
over the year with weekly, fortnightly or monthly direct
debit payments. We work in partnership with Debit
Success, the largest direct debit provider in Australasia,
to set up a payment plan that works for you.

                                                                                                           1300 244 746
                                                                                                        chisholm.edu.au     12
WE'RE HERE TO HELP
     As a Chisholm student, you can access a variety of support services that will
     enhance your study experience and help you to complete your training successfully.
     For more information about any of our services, visit chisholm.edu.au/studentservices.

     STUDENT SERVICES
     Apprenticeship support                                   Career services
     Apprenticeship Support Officers provide free and         Our experienced career counsellors can help you with:
     confidential advice and assistance with work, training
                                                              > job hunting
     or personal issues.
                                                              > interview skills
     Counselling services                                     > placement preparation
     Experienced and professionally qualified counsellors
                                                              > career planning, career management, pathways,
     can provide you with free support, advice or referrals
                                                                industry knowledge, VTAC, action plans and career
     to specialist providers.
                                                                profile assessments
     Client services                                          > job application assistance including resumes,
     Our staff can assist you with course information,          selection criteria and cover letters.
     application and enrolment procedures, student ID
     cards and more.                                          Library and information centre
                                                              Our friendly staff can help you find information and
     Equitable learning and                                   connect you with resources and services to support
     disability support                                       your study. For opening times, visit
     We provide support for students with diagnosed           library.chisholm.edu.au.
     disabilities and medical or mental health conditions.
     Contact an equitable learning and disability support
                                                              Learning skills
     advisor as early as possible before your course starts   If you want to improve your study skills, our learning
     to organise the help you need.                           skills staff can assist you with writing reports and
                                                              essays, referencing and bibliographies, exams and
                                                              test preparation, and presentation skills. Connect with
                                                              learning skills support in your campus library.

13    2021 Course Guide
Student life                                             International Students Office
We provide a range of experiences including campus       Our International Students Office staff can help you
events, competitions, giveaways, incentives and          with everything from course transfer advice to change
discounts. You'll have access to student-run salons,     of visa status. Visit chisholm.edu.au/international for
restaurants and massage clinics – all at discounted      more information.
prices. You also have the opportunity to join social
clubs and tours that will help you integrate into the
Chisholm community and enrich your journey with us.        Indigenous support
Financial guidance                                         Our Koorie Liaison Officer (KLO) offers all
We provide access to individualised financial              Aboriginal and Torres Strait Islander students
guidance, including:                                       guidance with applications (including scholarship
                                                           applications), course advice and cultural
> information on support if you're experiencing            support. We can also assist you to connect with
  financial hardship                                       community. Our KLO is here to support you during
> help with scholarship application and referrals          your time at Chisholm.
  to external support services
> budgeting and financial literacy information.

Free, online study support
Studiosity provides online personal study support with
assignment and study questions, and a 24/7 essay
review service via our Student Support portal or the
Studiosity mobile app.                                             You can talk to us    Keep up to date at
                                                                                          facebook.com/
                                                                                         ChisholmInstitute

                                                                                                      1300 244 746
                                                                                                   chisholm.edu.au   14
SHORT COURSES
     CHISHOLM HAS A SHORT                                        WHAT IS A SHORT COURSE?
     COURSE FOR YOU                                              Short courses are usually conducted over one or
                                                                 more sessions.
     Whether you want to upgrade your skills, chase an
     interest or have a go before committing to a certificate    They are designed to assist you in your current
     course, we can help. Our short courses are designed         employment, to learn a new skill or try out a subject
     to give you real skills for the real world to potentially   before committing to an accredited long term
     create new study or employment pathways. You'll             qualification. A short course can be an economical
     be taught by friendly, professional teachers, who are       way to acquire new skills or to enhance (or refresh) your
     experienced in their field.                                 existing skills.
     You'll learn the latest techniques being used by
     trades and industry, and have access to state-of-the-art
     facilities, professional training and support.                WHY DO A SHORT
                                                                   COURSE?
                                                                    > Obtain an industry licence or ticket.
                                                                    > Professional development.
                                                                    > Refresh skills or upskill.
                                                                    > Career or personal interest.
                                                                    > Ease your way back into long term study.
                                                                    > For fun or a hobby.
                                                                    > Be part of your community and meet
                                                                      like-minded people.

15    2021 Course Guide
OUR SHORT COURSES
> Accounting and bookkeeping.                       > Information technology.
> Art therapy.                                      > Interior design.
> Automotive.                                       > Jewellery making.
> Bronze sculpture.                                 > Leadership and management.
> Building and construction.                        > Massage.
> Business software: MYOB, Xero, MS Excel.          > Medical reception.
> Barista and coffee making.                        > Occupational Health and Safety (OHS).
> Confined space.                                   > Oil painting.
> Construction induction (White Card).              > Photography.
> Digital marketing.                                > Responsible Service of Alcohol (RSA) and
> Early childhood education.                          safe food handling.

> Electrical.                                       > Trades.

> First aid and CPR.                                > Traffic management.

> Hair, beauty and make-up.                         > Welding and more.

> Health and Safety Representative (HSR).           For more information about our 80+ short courses
                                                    with session details, dates, locations and costs visit
> Hospitality and cookery.                          chisholm.edu.au/shortcourses.

  HOW TO ENROL
  1. Visit chisholm.edu.au/shortcourses.
  2. Click on your chosen course link.
  3. Click 'Available sessions and enrol online'
     to view sessions.
  4. Click 'Enrol' next to your preferred date.
  5. Use the online short course shopping cart
     to enrol and pay.
  Alternatively, you can call us on 1300 244 746,
  visit one of our locations or email us at
  shortcourseenrolments@chisholm.edu.au.

                                                                                               1300 244 746   16
                                                                                            chisholm.edu.au
PATHWAYS
     If you want to become qualified for your dream job or your chosen industry, a pathway can help make your career
     dream a reality, sooner. A pathway is a staged learning process where you can customise your qualifications to
     your needs, enhance your study experience and complete your training successfully.

       WHY DO A PATHWAY?
        > Hands on – more skills towards employment.           > Builds your employment network.
        > Gives you multiple qualifications in the same time   > Flexible and customisable to your life and
          as a degree.                                           career goals.
        > Cost effective – because you can work in your        > Agile, up-to-date training.
          chosen field from your first certificate, you can    > Multiple entry and exit points.
          earn while you learn.
                                                               > The goal is employment – not just a degree.
        > No ATAR required.

              Year 10/                                                  Advanced                   Bachelor
                                  Certificate
              11 pass                                                   Diploma                    Degree

                                                        Diploma

                      Year 12 pass                                                                 Bachelor
                     (VCE or VCAL)                                                                 Degree

                      Year 12 pass                                                                 Bachelor
                     (VCE or VCAL)                                                                 Degree

17   2021 Course Guide
Chisholm Online gives you the flexibility to                    REGULAR INTAKES
fit studying a TAFE course around work and                      Chisholm Online has four intakes each year in January,
family commitments, allowing you to study                       April, July and October. Once you get started, you'll
when and where it suits.                                        study during 10-week study periods. Depending on
                                                                your preferred workload, you can choose whether to
Whether you're launching your career or looking                 study one or two modules at a time. You'll be able to
to upskill, you can choose from a range of courses              take study breaks during the school holidays.
across business, education, construction, health and
community services, and finish with job-ready skills
to help you succeed.
                                                                SUPPORT WHEN IT'S NEEDED
                                                                Our Student Engagement Team is available seven
In our user-friendly virtual classroom you'll learn from        days a week to answer questions, give advice and
teachers who are experts in their fields, with access to        offer support. The team can offer information about
all the resources you need. Just like in a conventional         course requirements, pathways and careers, as well
classroom, you'll be able to ask questions, join group          as tech help.
discussions and get to know your fellow students.
You'll also have access to seven-day student support
and all the same services as on-campus students.
When you successfully complete your course,
                                                                    LEARN MORE AND APPLY
you'll receive a nationally-recognised qualification                You can find out more about online courses,
from Chisholm.                                                      and start an application to study, at
                                                                    chisholm.edu.au/study-online. To speak to an
                                                                    online course advisor call 1300 275 265.
EXPERIENCED TEACHERS
All of our teachers are experienced in the fields they
teach. They are knowledgeable and can answer
questions and offer advice. Your teacher will host
weekly webinars, which you can join live
or catch up on later.

COURSES AVAILABLE                                                                                        LOCATION
Certificate IV In Accounting And Bookkeeping (FNS40217)                                                  Online

Diploma Of Accounting (FNS50217)                                                                         Online

Diploma Of Business Administration (BSB50415)                                                            Online

Diploma Of Business (BSB50215)                                                                           Online

Diploma Of Human Resources Management (BSB50618)                                                         Online

Certificate III In Individual Support (CHC33015) Disability.                                             Online

Certificate III In Individual Support (CHC33015) Ageing, Home And Community.                             Online

Certificate IV In Community Services (CHC42015)                                                          Online

Certificate IV In Ageing Support (CHC43015)                                                              Online

Certificate IV In Disability (CHC43115)                                                                  Online

Certificate IV In Mental Health (CHC43315)                                                               Online

Diploma Of Mental Health (CHC53315)                                                                      Online

Diploma Of Mental Health (CHC53315)/Diploma Of Alcohol And Other Drugs (CHC53215)                        Online

Diploma Of Alcohol And Other Drugs (CHC53215)                                                            Online

Certificate IV In Building And Construction (Building) (CPC40110)                                        Online

Certificate IV In Plumbing And Services (CPC40912)                                                       Online

Certificate III In Education Support (CHC30213)                                                          Online

Diploma Of Early Childhood Education And Care (CHC50113)                                                 Online

Certificate IV In Training And Assessment (TAE40116)                                                     Online

                                                                                                          1300 244 746
                                                                                                       chisholm.edu.au   18
                                                                                                                         18
CHASE ART AND DESIGN

     Make your mark on
                                               About 60,000 people
     the world with art
                                               work in the creative
     and design.                               and design industry*.
     From the logo of your local café,
     to the content you scroll past on
     your phone and the murals you
     walk by on your way to work, art
     and design is everywhere and you          Follow an interest into
     can be part of it. It's a vast industry
                                               a creative life – or a
     with varied disciplines including
     graphic design, screen and media,
                                               creative career.
     visual arts, interior design and
     games development. At Chisholm,
     we offer graphic design, visual arts
     and photography from certificate
     level through to advanced diploma.        No need to be an
     We also offer a wide range of short       expert before doing an
     courses, including arts therapy           art and design course
     where you can combine an interest
                                               at Chisholm.
     in arts with an interest in health.
     Whether you want to dip your toe
     into a creative pursuit or turn
     your passion into your career,
     our industry-based teachers can
     help you to create your art – and
     your future.

                                                 For more
                                                 information visit
                                                 chisholm.edu.au/
                                                 artanddesign

     * www.joboutlook.gov.au, February 2019

19    2021 Course Guide
GRAPHIC DESIGN                                                                                                                                                Location
Certificate II In Printing And Graphic Arts (General) (ICP20115)                                                                                              F
Entry Requirements: Attendance at an interview. No formal requirements. Duration: 23 weeks part time.
Certificate IV In Design (CUA40715)                                                                                                                           F
Entry Requirements: Attendance at an information session/portfolio interview. Duration: 1 year full time.
Diploma Of Graphic Design (CUA50715)                                                                                                                          F
Entry Requirements: Portfolio interview. Folio may include digital art, typography, design, illustration, photography,
painting, drawings or printmaking. Students are to bring a portfolio of at least eight images that relate to the chosen
area of study completed within the past two years. Duration: 1 year full time, 2 years part time.

PHOTOGRAPHY
Certificate IV In Photography And Photo Imaging (CUA41115)                                                                                                    F
Entry Requirements: Attendance at an information session/portfolio interview. Duration: 1 year full time.
Diploma Of Photography And Photo Imaging (CUA50915)                                                                                                           F
Entry Requirements: Portfolio interview. Folio may include digital art, typography, design, illustration, photography,
painting, drawings or printmaking. Students are to bring a portfolio of at least eight images that relate to the chosen
area of study completed within the past two years. Duration: 1 year full time, 2 years part time.

VISUAL ARTS
Certificate IV In Visual Arts (CUA41315)                                                                                                                      F
Entry Requirements: Attendance at an information session/portfolio interview. Duration: 1 year full time.
Diploma Of Visual Arts (CUA51115) Fine Arts.                                                                                                                  F
Entry Requirements: Portfolio interview. Folio may include digital art, painting, drawing, typography, design, illustration,
photography, printmaking, painting, drawings or sculpture. Students are to bring a portfolio of at least eight images that
relate to the chosen area of study completed within the past two years. Duration: 1 year full time, 2 years part time.
Diploma Of Visual Arts (CUA51115) Illustration.                                                                                                               F
Entry Requirements: Folio may include digital art, painting, drawing, typography, design, illustration, photography,
printmaking, painting, drawings or sculpture. Students are to bring a portfolio of at least eight images that relate to the
chosen area of study completed within the past two years. Duration: 1 year full time, 2 years part time.
Advanced Diploma Of Creative Product Development (CUA60415)                                                                                                   F
Entry Requirements: An art and design (or similar) diploma level qualification, or relevant vocational experience. Portfolio
interview and product brief submission. Portfolio and product brief interview. Folio may included digital art, typography,
design, illustration, photography, sculpture, textiles, printmaking, painting. Duration: 1 year full time.

Locations:
@311 Lonsdale St Dandenong, B Berwick, BC Bass Coast, BT Berwick TEC, C Cranbourne, D Dandenong, F Frankston, MP Mornington Peninsula, O Online, S Springvale, W Workplace

                                                                                                                                                          1300 244 746
                                                                                                                                                       chisholm.edu.au       20
CHASE AUTOMOTIVE

     Get under the hood
                                              Around 23,000
     and discover a career
                                              job openings* in
     that will get you on                     automotive and
     the move.                                logistics predicted in
     Does knowing what's under                the next few years.
     the bonnet fascinate you? Ever
     wonder how fast that vehicle could
     do a quarter mile? Did you play
     with Tonka trucks, or just enjoy
     tinkering with tools and finding out     Skills you can take
     how things work? Then a career
                                              around Australia –
     in automotive might be for you.
     There's more to automotive than
                                              and the world.
     cars and engines and you can
     choose from many disciplines, from
     mobile plant, light vehicle, paint
     or panel apprenticeships to forklift
     technology and heavy vehicle/            A Certificate IV
     diesel mechanics. Whatever the           in Automotive
     course, with us you can learn skills     Management along with
     that you can use both at home and
                                              your course can help
     in the workplace.
                                              you set up and run your
                                              own business.

                                                For more
                                                information visit
                                                chisholm.edu.au/automotive

     * www.joboutlook.gov.au, February 2019

21    2021 Course Guide
AUTOMOTIVE                                                                                                                                                    Location
Certificate II In Automotive Air Conditioning Technology (AUR20218)                                                                                           D
Entry Requirements: Recommended you have completed Year 10 or equivalent, with good reading, writing and
communication skills. Duration: 8 weeks part time.
Certificate II In Automotive Servicing Technology (AUR20516) Pre-apprenticeship.                                                                              D, F
Entry Requirements: Recommended you have completed Year 10 or equivalent, with good reading, writing and
communication skills. Duration: 10 weeks full time.
Certificate III In Automotive Body Repair Technology (AUR32116) Apprenticeship.                                                                               D
Entry Requirements: Apprentices must have a Registered Training Agreement with their employer. Completed Year 10 or
equivalent with good reading, writing and communication skills. Duration: 3 years part time.
Certificate III In Automotive Refinishing Technology (AUR32416) Apprenticeship.                                                                               D, W
Entry Requirements: Apprentices must have a Registered Training Agreement with their employer. Completed Year 10 or
equivalent with good reading, writing and communication skills. Duration: 3 years part time.
Certificate III In Heavy Commercial Vehicle Mechanical Technology (AUR31116) Apprenticeship.                                                                  D, W
Entry Requirements: Apprentices must have a Registered Training Agreement with their employer. Completed Year 10 or
equivalent with good reading, writing and communication skills. Duration: 3 years part time.
Certificate III In Light Vehicle Mechanical Technology (AUR30616) Apprenticeship.                                                                             D, F, W
Entry Requirements: Apprentices must have a Registered Training Agreement with their employer. Completed Year 10 or
equivalent with good reading, writing and communication skills. Duration: 3 years part time.
Certificate III In Mobile Plant Technology (AUR31216) Apprenticeship.                                                                                         D
Entry Requirements: Apprentices must have a Registered Training Agreement with their employer. Completed Year 10 or
equivalent with good reading, writing and communication skills. Duration: 3 years part time.
Certificate IV In Automotive Management (AUR40116)                                                                                                            D
Entry Requirements: Employed in the industry or relevant experience. Duration: 6 months part time.

Locations:
@311 Lonsdale St Dandenong, B Berwick, BC Bass Coast, BT Berwick TEC, C Cranbourne, D Dandenong, F Frankston, MP Mornington Peninsula, O Online, S Springvale, W Workplace

                                                                                                                                                          1300 244 746
                                                                                                                                                       chisholm.edu.au       22
CHASE BUILDING
            TRADES

     Trade up to a hands-on
                                            Strong to very strong
     career with a future
                                            jobs growth predicted
     Do you ever wonder how things          in building and
     are constructed, how water gets        infrastructure*.
     from the hot water system to your
     shower or how with the flick of
     switch you can light up a room? Or
     do you love working with tools to
     create beautiful things or renovate
     and refurbish? Then a career in        Skills you can take
     the building trades might be for       around Australia – and
     you. Whether you want to get into      the world.
     bricklaying, building and carpentry,
     building design, cabinetry and
     furniture making, electrical or
     plumbing, at Chisholm we have
     the course that will get you there.
                                            Our courses feature
                                            community projects
                                            for valuable real-world
                                            experience.

                                             For more
                                             information visit
                                             chisholm.edu.au/building

     * www.joboutlook.gov.au, April 2019

23    2021 Course Guide
BRICKLAYING                                                                                                                                                   Location
Certificate II In Building And Construction Pre-apprenticeship (22338VIC) Bricklaying.                                                                        BT
Entry Requirements: Recommended completion of Year 10 but not essential. Duration: 10 weeks full time.
Certificate III In Bricklaying/Blocklaying (CPC30111) Apprenticeship.                                                                                         BT, W
Entry Requirements: Apprentices must have a Registered Training Agreement with their employer. Attendance at an interview
prior to enrolment. Duration: 3 years part time.

BUILDING AND CONSTRUCTION
Certificate II In Building and Construction Pre-apprenticeship (22338VIC) Carpentry.                                                                          BT, D, F
Entry Requirements: Recommended completion of Year 10 but not essential. Duration: 12 weeks full time.
Certificate III In Carpentry (CPC30211) Apprenticeship.                                                                                                       B, D, F, MP, W
Entry Requirements: Apprentices must have a Registered Training Agreement with their employer. Duration: 3 years part time.
Certificate III In Carpentry And Joinery (CPC32011) Apprenticeship.                                                                                           D, F, W
Entry Requirements: Apprentices must have a Registered Training Agreement with their employer. Duration: 3 years part time.
Certificate III In Construction Waterproofing (CPC31411) Apprenticeship.                                                                                      B, D, F, MP, W
Entry Requirements: No formal requirements. Duration: 7 months part time.
Certificate IV In Building And Construction (Building) (CPC40110)                                                                                             D, F
Entry Requirements: Completed Year 10 or equivalent. Good literacy and numeracy skills. Mature age entry.
Duration: 1 year part time.
Certificate IV In Building And Construction (Building) (CPC40110)                                                                                             O
Entry Requirements: All applicants must: either hold a Certificate IV qualification or above in any field (obtained within the
last 10 years) or undertake the Basic Key Skills Builder (BKSB) test (meeting the required language, literacy and numeracy exit
levels); meet the technology requirements for online study; express valid reasoning for undertaking the course; be over 18 and
not enrolled in school. White Card required for site visits. Duration: 6 months full time, 1 year part time.
Diploma Of Building And Construction (Building) (CPC50210)                                                                                                    F
Entry Requirements: Mature age entry. Suitable literacy, numeracy, comprehension and computer skills, Year 12 (VCE) or an
equivalent qualification. Duration: 1.5 years full time.

BUILDING DESIGN
Advanced Diploma Of Building Design (Architectural) (22477VIC)                                                                                                F
Entry Requirements: Mature age entry. Suitable literacy, numeracy, comprehension and computer skills, Year 12 (VCE) or an
equivalent qualification. Duration: 2 years full time.

CABINETRY AND FURNITURE MAKING
Certificate II In Furniture Making (MSF20313) Pre-apprenticeship.                                                                                             D, F
Entry Requirements: No formal requirements. Duration: 13 weeks part time.
Certificate III In Cabinet Making (MSF31113) Apprenticeship.                                                                                                  D, F, W
Entry Requirements: Apprentices must have a Registered Training Agreement with their employer.
Duration: 1 year full time, 3 years part time.

ELECTRICAL

Course In Working Safely In the Solar Industry (22515VIC)                                                                                                     B
Entry Requirements: Licensed Electricians (A Grade). Working Safely at Heights. Apply OHS requirements, policies and
procedures in the construction industry. Provide First Aid. CEC Grid Connect Accreditation and/or Standalone Accreditation.
Registered Plumbers must have Working Safely at Heights, Apply OHS requirements, policies and procedures in
the construction industry. Provide First Aid. Duration: 2 days full time.

Certificate II In Electrotechnology (Career Start) (UEE22011) Pre-apprenticeship.                                                                             BT, D, F, MP
Entry Requirements: Completed Year 10 or equivalent. Minimum of 16 years of age. Duration: 10 weeks full time.
Certificate III In Electrotechnology Electrician (UEE30811) Apprenticeship.                                                                                   B, D,
                                                                                                                                                              F, MP
Entry Requirements: Apprentices must have a Registered Training Agreement with their employer. Duration: 4 years part time.

Locations:
@311 Lonsdale St Dandenong, B Berwick, BC Bass Coast, BT Berwick TEC, C Cranbourne, D Dandenong, F Frankston, MP Mornington Peninsula, O Online, S Springvale, W Workplace

                                                                                                                                                          1300 244 746
                                                                                                                                                       chisholm.edu.au         24
PLUMBING                                                                                                                                                      Location
     Certificate II In Plumbing (Pre-apprenticeship) (22304VIC)                                                                                                    BT, D, F
     Entry Requirements: Completed Year 10 or equivalent. Duration: 10 weeks full time.
     Certificate III In Plumbing (CPC32413) Apprenticeship.                                                                                                        B, D, F
     Entry Requirements: Applicants must be 15 years and over to enrol in this course. Apprentices must have a Registered Training
     Agreement with their employer. Duration: 3 years part time.
     Certificate IV In Plumbing And Services (CPC40912)                                                                                                            D, F
     Entry Requirements: Certificate III In Plumbing or Victorian Building Association (VBA) licence. Duration: 2 years part time.
     Certificate IV In Plumbing And Services (CPC40912)                                                                                                            O
     Entry Requirements: All applicants must: hold a Certificate III in Plumbing or a Victorian Building Association (VBA) licence;
     either hold a Certificate IV qualification or above in any field (obtained within the last 10 years) or undertake the Basic Key Skills
     Builder (BKSB) test (meeting the required literacy and numeracy exit levels); meet the technology requirements to study with
     Chisholm Online; express valid reasoning for undertaking this course; be over 18 and not enrolled in school.
     Duration: 6 months full time, 9 months part time.

     Locations:
     @311 Lonsdale St Dandenong, B Berwick, BC Bass Coast, BT Berwick TEC, C Cranbourne, D Dandenong, F Frankston, MP Mornington Peninsula, O Online, S Springvale, W Workplace

25    2020 Course Guide
CHASE BUSINESS

Choose business as
                                         Around 850,000
the first step to endless
                                         job openings* in our
career pathways.                         business delivery areas
Whether you have ambitions of            predicted in the next
becoming a corporate high flyer,         few years.
entrepreneur or bookkeeper,
working in a start-up or developing
your leadership skills, our business
courses can help you to succeed.
You'll not only gain the skills and
knowledge you need to perform the
                                         Over 50 courses
job, but also to be successful in your   available for you to
long-term career. If finance appeals     choose from.
to you, it adds up to choose one of
our certificate courses and follow
our pathway to the Bachelor of
Accounting. The business sector is
one of the most flexible so when         Opportunities to follow
you choose business, you'll have
                                         a full pathway from
endless options in front of you.
Whether your choice is something
                                         certificate to degree.
broad, like business administration
or human resources, or specialised,
like real estate or community
pharmacy, we can help you plan a
pathway from where you are now to
where you want to be.

                                           For more
                                           information visit
                                           chisholm.edu.au/business

* www.joboutlook.gov.au, February 2019
ACCOUNTING                                                                                                                            Location
     Certificate IV In Accounting And Bookkeeping (FNS40217)                                                                                O
     Entry Requirements: All applicants must: either hold a Certificate IV qualification or above in any field (obtained within the last
     10 years) or undertake the Basic Key Skills Builder (BKSB) test (obtaining ACSF exit level 3, working at level 4, in both literacy and
     numeracy); have experience using Microsoft Excel; meet the technology requirements for online study; express valid reasoning
     for undertaking the course; be over 18 and not enrolled in school. Students must have access to a Windows computer (to access
     MYOB software) and be able to attend an exam in person during Module 3. Duration: 6 months full time, 1 year part time.
     Certificate IV In Accounting And Bookkeeping (FNS40217)                                                                               B, D, F
     Entry Requirements: All applicants to complete BKSB and must obtain ACSF exit level 3 (working at level 4) in both literacy
     and numeracy. Duration: 6 months full time.
     Diploma Of Accounting (FNS50217)                                                                                                      B, D
     Entry Requirements: Completion of either FNS40615 Certificate IV In Accounting (or equivalent) or FNS40215 Certificate IV
     in Bookkeeping (or equivalent). Alternatively completion of the FNSSS00014 Accounting Principles Skill Set.
     Duration: 6 months full time, 1 year part time.

     Diploma Of Accounting (FNS50217)                                                                                                      O
     Entry Requirements: All applicants must: have completed FNS40615 Certificate IV in Accounting (or equivalent) or FNS40215
     Certificate IV in Bookkeeping (or equivalent) or FNSSS00014 Accounting Principles Skill Set; meet the technology requirements
     for online study; express valid reasoning for undertaking the course; be over 18 and not enrolled in school. Students must have
     access to a Windows computer (to access MYOB software) and be able to attend an exam in person during Module 5.
     Duration: 6 months full time, 9 months part time.
     Advanced Diploma Of Accounting (FNS60217)                                                                                             D
     Entry Requirements: Completion of the following: units comprising of the FNS00014 Accounting Principles Skill Set plus units
     comprising FNS00015 Advanced Accounting Principles Skill Set, or FNS50215 Diploma of Accounting or FNS50217 Diploma of
     Accounting. Duration: 6 months full time, 1 year part time.

     Bachelor Of Accounting (LBC001) La Trobe University partnership                                                                       @311
     Entry Requirements: For more information on entry requirements for La Trobe University, please refer to
     www.latrobe.edu.au/courses/bachelor-of-accounting. Duration: 2 years full time, 4 years part time.

     BUSINESS ADMINISTRATION
     Certificate III In Business (BSB30115) Traineeship.                                                                                   W
     Entry Requirements: Good written and verbal communication skills. Duration: 1 year full time.

     Certificate III In Business Administration (Medical) (BSB31115) Traineeship.                                                          W
     Entry Requirements: Good language, literacy and computer skills. Duration: 5 months full time, 1 year part time.
     Certificate IV In Business (BSB40215) General Administration.                                                                         D, F, W
     Entry Requirements: All applicants to complete BSKB and must obtain ACSF exit level 3 (working at level 4) in both literacy
     and numeracy. Duration: 5 months full time.
     Certificate IV In Business (BSB40215) Medical Administration.                                                                         D, F, W
     Entry Requirements: All applicants to complete BSKB and must obtain ACSF exit level 3 (working at level 4) in both literacy
     and numeracy. Duration: 5 months full time.
     Certificate IV In Business (BSB40215) Victorian School Business Managers Program.                                                     C,D
     Entry Requirements: All applicants to complete BSKB and must obtain ACSF exit level 3 (working at level 4) in both literacy
     and numeracy. Duration: 1 year full time.

     Diploma Of Business Administration (BSB50415)                                                                                         O
     Entry Requirements: All applicants must: either hold a Certificate IV qualification or above in any field (obtained within
     the last 10 years) or undertake the Basic Key Skills Builder (BKSB) test (meeting the required literacy and numeracy exit levels);
     meet the technology requirements for online study; express valid reasoning for undertaking the course; be over 18 and not
     enrolled in school. Duration: 6 months full time, 1 year part time.

27    2021 Course Guide
BUSINESS MANAGEMENT                                                                                                                                             Location
Certificate III In Micro Business Operations (BSB30315)                                                                                                         BC, B, F, T
Entry Requirements: Meet Department of Employment guidelines for New Enterprise Incentive Scheme.
Duration: 6 weeks full time.
Diploma Of Business (BSB50215)                                                                                                                                  D
Entry Requirements: No formal requirements. Relevant industry experience preferred.
Duration: 6 months full time, 1 year part time.
Diploma Of Business (BSB50215)                                                                                                                                  O
Entry Requirements: All students must hold a current (within the last 10 years) Australian Certificate IV or higher qualification or
Basic Key Skills Builder (BKSB) test – meet the entry levels of the course. Meet requirements for VET Student Loans. Pre-Training
Review – meet the technology requirements to study with Chisholm Online/Express valid reasoning for undertaking this course.
Duration: 6 months full time, 9 months part time.
Diploma Of Human Resources Management (BSB50618)                                                                                                                D
Entry Requirements: No formal requirements. Relevant industry experience preferred.
Duration: 6 months full time, 1 year part time.
Diploma Of Human Resources Management (BSB50618)                                                                                                                O
Entry Requirements: All students must hold a current (within the last 10 years) Australian Certificate IV or higher qualification or
Basic Key Skills Builder (BKSB) test – meet the entry levels of the course. Meet requirements for VET Student Loans, Pre-Training
Review – meet the technology requirements to study with Chisholm Online/Express valid reasoning for undertaking this course.
Duration: 6 months full time, 9 months part time.
Diploma Of Leadership And Management (BSB51918)                                                                                                                 D
Entry Requirements: Mature age entry. Relevant industry experience preferred. Year 12 (VCE) or an equivalent qualification.
Duration: 6 months full time, 1 year part time.
Diploma Of Project Management (BSB51415)                                                                                                                        C
Entry Requirements: Mature age with relevant industry experience. Duration: 6 months part time.
Advanced Diploma Of Business (BSB60215)                                                                                                                         D
Entry Requirements: Employed in industry for a minimum of 1.5 years in a supervisory role. Duration: 9 months part time.
Advanced Diploma Of Leadership And Management (BSB61015)                                                                                                        D
Entry Requirements: Diploma of Leadership and Management or equivalent is preferred, or substantial industry experience.
Duration: 9 months part time.

REAL ESTATE
Certificate IV In Property Services (Real Estate) (CPP40307)                                                                                                    C
Entry Requirements: Training for Agent's Representative Program. Duration: 18 weeks full time.

RETAIL AND SERVICE
Certificate III In Community Pharmacy (SIR30116)                                                                                                                D
Entry Requirements: Good literacy and numeracy skills. Duration: 6 months full time.

WORK HEALTH AND SAFETY, WORK SAFETY

Certificate IV In Work Health And Safety (BSB41415)                                                                                                             B
Entry Requirements: Suitable literacy, numeracy, comprehension and computer skills. Duration: 6 months part time.
Diploma Of Work Health And Safety (BSB51315)                                                                                                                    B
Entry Requirements: All core units in BSB41415 Certificate IV in Work Health and Safety or equivalent competencies.
Duration: 6 months part time.

Locations:
@311 Lonsdale St Dandenong, B Berwick, BC Bass Coast, BT Berwick TEC, C Cranbourne, D Dandenong, F Frankston, MP Mornington Peninsula, O Online, S Springvale, T Traralgon NH,
W Workplace

                                                                                                                                                            1300 244 746
                                                                                                                                                         chisholm.edu.au         28