Healthcare Technology - 3rd Healthcare Disruptive Technologies & Innovations (HCDT&I) Virtual Day Recap - Credit Suisse | PLUS
Page content transcription
If your browser does not render page correctly, please read the page content below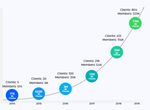 22 March 2020
Equity Research
Americas | United States

Healthcare Technology
3rd Healthcare Disruptive Technologies &
Innovations (HCDT&I) Virtual Day Recap

Healthcare Technology & Distribution | Management Meeting

Last week, we hosted our 3rd Healthcare Disruptive Technologies & Innovations (HCDT&I) day
                                                                                                   Research Analysts
virtually. Presenters included executives from Altruista Health, Buoy Health, Livongo, Quartet
Health, Somatus, Welltok, Iora Health, and Heal. We also hosted sessions with Will Brady, the      Jailendra Singh
Chief of Staff to HHS Deputy Secretary, and Dr. Sylvia Romm, Atlantic Health System's CIO.         212 325 8121
                                                                                                   jailendra.singh@credit-suisse.com
    Technology Playing a Critical Role in Dealing with the COVID-19 Pandemic.
    Dealing with the COVID-19 pandemic was a key discussion topic at our HCDT&I day.               Jermaine Brown
    Artificial Intelligence (AI) focused companies, such as Buoy Health, released a COVID-19       212 325 8125
                                                                                                   jermaine.brown@credit-suisse.com
    screening tool that took the CDC guidelines and layered them on top of the AI. Companies
    such as Livongo and Somatus serve chronic care populations, which are most vulnerable to       Adam Heussner
    the coronavirus. Their role and solutions in these circumstances vary from helping members     212 325 4727
    manage stress/anxiety to sharing a detailed picture of member's underlying conditions with     adam.heussner@credit-suisse.com
    the appropriate provider to best inform the treatment (if needed). Livongo has not seen any
    disruption to date in sales activity. Quartet Health, which serves individuals with mental
    health conditions, is focused on the rapid acceleration of digital care options to help its
    members deal with fear and anxiety related to the pandemic. The COVID-19 pandemic has
    pushed Iora Health and Heal (both companies have historically relied on in-person
    interactions with members) to make changes to their clinical protocols, increase their focus
    on virtual care, etc. Finally, companies such as Welltok, are leveraging its consumer data
    and multi-channel communication platform to increase communication, education and
    support to its members and partners. Finally, Altruista Health noted that its RFP backlog
    has not been impacted by COVID-19. However, the company notes that the new sales
    may be impacted given that it'll be difficult for people to come together to make decisions.
    Both Keynote Speakers Highlighted the Importance of Telehealth in the Current
    Circumstances. Dr. Romm noted that telehealth utilization has increased recently, driven
    by its usage to triage patients, patients avoiding crowded places, and physicians wanting to
    protect their staff/self. Dr. Romm also emphasized that, though an extremely valuable
    resource in the current environment, telehealth has been burdened by regulations which
    have hampered its adoption curve in recent years. Mr. Brady, in his session, noted that the
    Administration's decision to waive several telehealth restrictions & expand the access to
    telehealth services will provide the incentives for physicians to provide virtual care & for
    patients to adopt telemedicine as a first line of defense. Mr. Brady also noted that the
    effectiveness of the role telehealth plays in these unusual circumstances will influence how
    the telehealth industry needs to be regulated going forward.
    Consumer Engagement Remains Critical. Several of the presenting companies
    highlighted the increasing importance of consumer engagement. Payers and providers are
    now increasingly evaluated through rating systems that incorporate customer satisfaction
    and engagement. The focus remains to deliver care in better, cheaper, and more efficient
    ways in locations that are easier to access and convenient for consumers.

DISCLOSURE APPENDIX AT THE BACK OF THIS REPORT CONTAINS IMPORTANT DISCLOSURES, ANALYST CERTIFICATIONS,
LEGAL ENTITY DISCLOSURE AND THE STATUS OF NON-US ANALYSTS. US Disclosure: Credit Suisse does and seeks to do business
with companies covered in its research reports. As a result, investors should be aware that the Firm may have a conflict of interest that could
affect the objectivity of this report. Investors should consider this report as only a single factor in making their investment decision.
22 March 2020

Table of Contents
Keynote Speakers                                                                                                                   4
   Will Brady (Chief of Staff to U.S. Department of Health and Human Services Deputy
   Secretary) ..................................................................................................................... 4
   Dr. Sylvia Romm, Atlantic Health System's CIO ............................................................... 6

Altruista Health                                                                                                                 10
   Business Model ........................................................................................................... 10
   Market Opportunity ...................................................................................................... 10
   Value Proposition ......................................................................................................... 11
   Defined Initiatives to Drive Continued Growth ................................................................. 12
   COVID-19 Impact to Business ...................................................................................... 12

Buoy Health                                                                                                                      13
   Creating A Front Door to Healthcare ............................................................................. 13
   Role as a Health Navigator ........................................................................................... 13
   Revenue Model ............................................................................................................ 14
   Selling to Health Systems ............................................................................................. 15
   Responding to COVID-19 Pandemic ............................................................................. 15

Heal                                                                                                                             17
   Business Model ........................................................................................................... 17
   Physicians and Other Company Staff ............................................................................ 17
   Financials .................................................................................................................... 18
   Responding to COVID-19 Pandemic ............................................................................. 18

Iora Health                                                                                                                      19
   Business Model ........................................................................................................... 19
   Focus on Medicare Advantage ...................................................................................... 19
   Sourcing Patients......................................................................................................... 20
   Target Markets & Hiring Physicians ............................................................................... 20
   Responding to COVID-19 Pandemic ............................................................................. 21

Livongo Health                                                                                                                   22
   Business Model ........................................................................................................... 22
   Roadmap to Growth ..................................................................................................... 23
   Telehealth or Virtual Health? ......................................................................................... 24
   Responding to COVID-19 Pandemic ............................................................................. 24
   Financials .................................................................................................................... 24

Quartet Health                                                                                                                   26
   Two-Sided Business Model Treats Patients Holistically ................................................... 26

Healthcare Technology                                                                                                                   2
22 March 2020

   $5-10 Billion TAM with Few Competitors....................................................................... 27
   Value Creation Opportunities ........................................................................................ 27
   On Shortage of Mental Health Specialists ...................................................................... 27
   Competing with Tele-Behavioral Services....................................................................... 28
   Quartet's Response to COVID-19 Pandemic ................................................................. 28
   Thoughts on Regulations .............................................................................................. 28

Somatus                                                                                                                          29
   Business Profile and Market Opportunity ....................................................................... 29
   Tech Platform Improves Network engagement and Proactive Outreach ........................... 30
   Government Regulation ................................................................................................ 30
   Update on Somatus' Response to COVID-19 ................................................................ 30

Welltok                                                                                                                          31
   Well-Diversified Client base .......................................................................................... 31
   5-15x ROI Across Market Segments ............................................................................. 31
   Competitive Landscape ................................................................................................ 32
   Integrated Partnerships ................................................................................................ 32
   Responding to COVID-19 Pandemic ............................................................................. 32
   Financials .................................................................................................................... 32

Healthcare Technology                                                                                                                   3
22 March 2020

Keynote Speakers
Will Brady (Chief of Staff to U.S. Department of Health
and Human Services Deputy Secretary)
See our note: Healthcare Disruptive Technologies & Innovations Series: HHS Shares Views on
COVID-19 Efforts & Role of Innovation; Virtual Meeting Takeaways
With over 80 thousand employees and an annual budget of over $1 trillion, the U.S.
Department of Health and Human Services is one of the largest government organizations in
the world. It regulates over 20% of the US economy, pays for over 30% of healthcare in the
US, and provides medical response for natural disasters and billions in education grants. The
HHS is the largest R&D facility in the world. This department purchases over $25 billion in
goods and services and grants over $100 billion per year.

Update on HHS's Response to COVID-19 Pandemic
Mr. Brady notes that the U.S. is entering a new phase where testing will be much more readily
and easily accessible as a result of the transition from public health laboratories to private sector
automated high-throughput testing. Individuals are tested at the recommendation of their
providers using evidence based guidance and CDC guidelines, which have always allowed for
clinical discretion. With the administration unleashing the private sector in particular, the capacity
is expected to increase to a level potentially sufficient to meet demand. This week more than
one million high-automated throughput tests will become available and the U.S Food and Drug
Administration (FDA) is working around the clock to authorize new testing options and
monitoring to address supply chain challenges. The national public/private partnership that HHS
launched last week will help complement state and local efforts and fill gaps. The HHS is also
working to make testing easily accessible to those that need it most, namely the healthcare
workers, first responders and those with preexisting health conditions.
In addition to the lab testing efforts and increasing availability, HHS is gathering information
from health centers to gain on-the-ground perspectives on responses to the coronavirus. HHS's
Biomedical Advanced Research and Development Authority (BARDA) highlighted the "technical
expertise" of Mesa Biotech, a San Diego-based molecular diagnostic company, and announced
funding to develop its coronavirus diagnostic test, which the company says would provide results
in about 30 minutes. The effort is to support the company to complete developmental work
needed to obtain Emergency Use Authorization from the FDA. The FDA's emergency
authorizations fast-track unapproved medical products for use during a public health emergency.
Mr. Brady notes that, with the community spread in a number of countries, temporary travel
restrictions and screening help the administration buy some time for further preparation to
combat the virus spread.
HHS is engaged in combating this outbreak from multiple fronts. The department will continue
to operationalize a multilayered, cross-agency public health response (e.g. enhanced screening,
educating the public etc). The Administration also secured funding from congress to help cover
therapeutics, vaccines, PPE, state/local support and surveillance. A Phase 1 clinical trial
evaluating an investigational vaccine designed to protect against COVID-19 recently began at
Kaiser Permanente Washington Health Research Institute in Seattle, funded by National
Institutes of Health (NIH). The study is evaluating different doses of the experimental vaccine
for safety and its ability to induce an immune response in participants.
HHS is also proactively reaching out to manufactures of FDA regulated products to gather
supply chain information to mitigate shortages. These steps will help determine what stresses
the healthcare facilities are experiencing and how to remove these pressure points since these
facilities play a vital role in response efforts. HHS recently announced that the administration is
purchasing 500 million N95 respirators over the next 18 months for the Strategic National
Stockpile (SNS). Through guaranteed orders, this acquisition encourages manufacturers to
immediately increase production of N95s for use by health care professionals. These

Healthcare Technology                                                                                    4
22 March 2020

guaranteed orders offer reassurance to manufacturers that they will not be left with excess
supply if private sector orders are cancelled once the COVID-19 response subsides.
Manufacturers typically avoid ramping up production without such a guarantee. Finally, the FDA
is working to authorize new testing options to monitor and address any supply challenges in
addition to these efforts.
A number of state and local government and private providers have already opened up drive-
through testing as they know how best to meet their communities' needs. The CDC also
enacted guidelines that has made it possible to test more people with the same number of tests.
As a result of these measures, state and local partners can make testing more accessible.
The HHS has also taken unprecedented steps to expand Americans' access to telehealth
services during the outbreak including expanding Medicare coverage for telehealth visits across
the country and allowing telehealth to be provided directly to the home which was not permitted
under prior federal law. The administration also waived potential HIPAA penalties to allow
telehealth visits to occur through everyday technologies like FaceTime, Skype and other video
and audio communication tools. The HHS has also provided flexibility for healthcare providers to
reduce or waive beneficiary cost sharing for telehealth visits paid for by the federal healthcare
program. These three actions in particular will provide the incentives for physicians to provide
virtual care and for patients to adopt telemedicine as a first line of defense. This will not only
help hospitals save supplies but also reduce exposure for patients. In response to a question if
these telehealth restrictions could be waived permanently (not just in case of the public
emergency), Mr. Brady notes that the current environment is unique in so many ways. However,
Mr. Brady notes that the effectiveness and role that telehealth plays in these unusual
circumstances will influence how the telehealth industry will be regulated going forward.

Driving Innovation via Four Key Buckets
Best Practices for Approval and Reimbursement to Limit Uncertainty
One of the key drivers of innovation that the HHS is employing is making sure that people who
are innovating understand what needs to be done to get from an idea to commercialization.
Some steps that the HHS is taking to meet these goals are to decrease regulatory
reimbursement and cycle times and burden, particularly the time gap between SBA approval
and CMS coverage of innovation. The HHS is also increasing new technology add-on payments
(NTAP) from 50% to 65%. By way of background, NTAP is a mechanism in which Medicare
pays for innovative devices and is used for a limited time to reimburse manufacturers delivering
and providing innovative technologies that fit the criteria. The HHS plans to improve clarity by
removing the regulatory hurdle of substantial clinical improvement for breakthrough devices and
provide clarity on NTAP eligibility.
Mr. Brady notes that ambiguity and uncertainty are factors that stifle innovation. There's a
framework in the FDA called "breakthrough devices" that allows for an accelerated review
process if there's no equal alternative and the therapy provides an outcome that is unmatched.
HHS took the action to align those two standards, i.e. if the breakthrough standard is met, you
don't have to go through another process to explain why you have a substantial clinical
improvement in CMS.
Looking forward, the department is looking to further improve coverage of innovative
technologies, reforming parallel review so devices are approved by both the FDA and CMS
simultaneously and clarifying terminology such as "reasonable and necessary" so people can
understand the standards necessary to be a part of the Medicare program.
Transitioning to Value-Based Care
The second bucket is transitioning to value-based care to ensure that the highest quality care
can be delivered at the best cost. The department wants people to be incentivized to deliver
outcomes and empower patients. Some actions that the HHS are taking to achieve these goals
are Primary Care First and Direct Contracting CMMI Models, which allow for providers to take
on risk for patient outcomes in total cost of care vs process metrics and more burdensome
tracking and management.
Healthcare Technology                                                                                5
22 March 2020

Mr. Brady highlighted one of the key areas of focus is kidney care. There's been a lack of
innovation and new treatment therapies in this space. The Kidney Care Models are focused on
improving organ transplant and dialysis at home so that patients recover faster. In addition to
those larger efforts, the HHS has also reimbursed for virtual visits, remote patient monitoring
within CMS and the FFS program. As patients become better connected, the Administration
wants patients and their providers to be better connected and coordinate for care.
The Administration removed meaningful difference requirements to allow for tailored MA plans
focusing on certain needs of the population. In addition, the HHS allowed MA plans to vary
supplemental benefits based on an individual's specific medical condition and needs.
Looking forward, the department is focused on removing barriers. One of the primary ways of
doing that is reforming the Anti-Kickback Statute and Stark Law to allow for value-based
arrangements, outcomes-based payments on personal and management services, bundled
warranties of medical devices and services and provide protection for the sharing/donation of
cyber security products and EHRs.
Consumer engagement and empowerment
The HHS has been focused on empowering consumers through data. The recent rules by the
Office of the National Coordinator and the CMS opened up electronic access to personal health
records and claims data thus allowing patients to make the best healthcare decision and to
manage their care.
The HHS has also focused on banning pharmacy "gag clauses" to make sure that patients are
informed about alternative options for purchasing prescription drugs in the pharmacy. The HHS
is also focused on "meeting patients where they are" such as reimbursing for virtual visits and
remote patient monitoring. In addition, the department has another CMMI model called ET3
which focuses on emergency services and treating patients both at home via emergency
management services or taking them to where they think is best for their care. Finally, the HHS
is also looking to change the incentive structure to allow for patients to be taken to the most
appropriate place of care.
Looking forward, there's an effort underway to develop a quality roadmap for healthcare to
address the amount of quality metrics (over 25 thousand) which is currently unmanageable. The
HHS also has proposals out on price transparency and to encourage the increased use of
telehealth.
Liberating Data to Drive Value
The last bucket relates to liberating data to drive value and encompasses the first three buckets.
There are two real mediums that will have a major impact on liberating data and making it more
available as well as allowing providers to use the data that make them most effectively deliver
care - Office of the National Coordinator (ONC) and the CMS. Within the ONC, measures that
are proposed to liberating data include adopting standard APIs, standardizing data sets so that
information is easily understood and accessible. The ONC also proposed prohibiting restricting
communications. The CMS published a complimentary rule that gives patients access to claims,
encounter and plan data. The CMS rule would also require admission, discharge and transfer
information of patients to be shared with their PCP and designated providers as this helps
accelerate healthcare delivery. The HHS is also working to make government data available
while prohibiting information blocking.
Two items on the horizon are improved pricing transparency and a synthetic data hub which is
directed by an executive order to begin combining synthetic data from claims, clinical,
demographic etc. for researchers to model various innovations.

Dr. Sylvia Romm, Atlantic Health System's CIO
See our note: Healthcare Disruptive Technologies & Innovations: Takeaways from Our Virtual
Meeting with Atlantic Health System's CIO

Healthcare Technology                                                                                6
22 March 2020

Headquartered in Morristown, N.J., Atlantic Health System is an integrated health care delivery
system powered by a workforce of 16K team members. The system is comprised of 350 sites
of care, including six hospitals.

Atlantic Health System's Response to COVID-19 Pandemic
Dr. Romm notes that the guidelines of social isolation have brought a lot of anxiety and stress in
the community Atlantic Health System serves. Atlantic Health has been putting in a lot of
technology around education and early triage in order to keep people out of physical spaces (or
limit the physical interaction). For instance, Atlantic Health set up patient facing nurse/physician
hotlines eight days back. The hotline is strictly dedicated to COVID-19 and is continuing to ramp
as efforts to control the virus spread increase. However, Dr. Romm notes that the system
ended up getting overwhelmed almost immediately by the number of people calling in with
questions. In fact, the hotline has already been staffed up to eight nurses and three physicians
to accommodate volumes. With some areas of hospitals not running at full capacity (e.g.
elective surgery centers), Atlantic Health has been able to allocate staff from those areas to
places in most need, like the nurse hotline setup. The health system has also started to move to
chat bots to help with the assessment, to guide people around symptoms and exposure to
COVID-19, to emphasize the important of social distancing, etc.
The health system has set up a drive-through sample collection center for the COVID-19
testing. These drive-through testing centers serve as a means to make sure people continue to
get the right care, but in a way that doesn't bring increased risk to others. Atlantic Health is
continuing to build other tools to ensure they are reaching people.
Dr. Romm notes that, when looking at the first places that had coronavirus outbreaks, they are
starting to see that the social isolation works. In fact, China has reported for the first time having
no new domestic cases of COVID-19. However, that took a lot of regulation of human behavior
– something the U.S. might not be able to do because of cultural differences. Dr. Romm notes
that how we as humans react, will dramatically change what this pandemic looks like in different
areas.
Role of Telehealth
Dr. Romm notes that, though an extremely valuable resource in the current environment,
telehealth has been burdened by regulations which have hampered its adoption curve in recent
years. For instance, up until recently, providers needed to be licensed not only in the state
where they are located but also in the state where the patient is. If a physician wanted to be
licensed in all 50 states, that would cost between $40-$50k – before considering ongoing
renewal fees. Under previous law, for example, if someone in New York had their PCP in New
Jersey and if the physician in New Jersey wanted to follow up with that New York patient,
technically – they wouldn't be allowed to do that. However, now, both regulators and those
practicing are realizing that a lot of the geographical boundaries don't make sense. In response
to the coronavirus outbreak, regulations around geographic, reimbursement, and privacy
regulations have all seen relaxation.
In terms of HIPAA as well, regulations have become less strict on enforcement of procedures
on some platforms. For example, even though some technologies such as Apple FaceTime,
Facebook Messenger video chat, Google Hangouts video, and Skype are not technically
HIPAA-compliant, the HHS Office for Civil Rights announced that it will not impose penalties for
non-compliance with HIPAA requirements against health care providers as long as the use of
those technologies is in connection with the good faith provision of telehealth during the
COVID-19 nationwide public health emergency. An interesting question posed by Dr. Romm
was that of whether or not physicians who are being forced to use telehealth solutions during
the coronavirus outbreak will stand up to keep the regulations relaxed once the outbreak ends
or regulations revert to the pre-COVID-19 levels. Through the loosening of regulations, the
Atlantic Health System has gotten more physicians on boarded and practicing in the last two
weeks than in the previous year combined.

Healthcare Technology                                                                                    7
22 March 2020

The Atlantic Health System uses a combination of telehealth solutions. MDLive is used for their
direct-to-consumer urgent care. However, because of the recent surge in volumes, the Atlantic
Health is also setting up a second platform, which is adding a video technology within its EHR
platform, Epic.
Dr. Romm notes that the telehealth utilization has been increasing driven by its usage to triage
patients, patients avoiding crowded places, and physicians wanting to protect their staff/self. To
the last example, there is no reason to put a patient and/or the physician at-risk for having
someone come in for a standard medication change visit when that interaction needs only a
phone call. Given the long period of time where people carrying the disease are contagious and
not showing symptoms, it has forced health systems to treat their patient populations in a more
strategic manner.
With respect to the readiness of telehealth companies for this demand surge, Dr. Romm notes
that it would have been nearly impossible for them to have been prepared for such an event. Dr.
Romm clarifies that the urgent care telemedicine companies can generally be split into two
categories: 1) those that provide technology solutions to physicians, who see their own patients,
and 2) those that provide clinical services that are technology-enabled. Teladoc Health (TDOC)
for example, sells clinical services that are tech-enabled to health plans, employers, etc. that
happened to be by phone and video. Whereas other companies, like Zoom (ZM), for example,
sell their technology to physicians who see their own patients. The former category have been
on a physician-recruiting binge as they have way more patients than they can possibly care for
with the number of physicians typically kept on staff. In fact, physicians who have come on
board to telehealth companies have reported seeing 10x the number of patients they normally
do. On the other end of the spectrum, tech companies that provide solutions to physicians
(albeit lower-priced platforms), have been reported to (a) be rejecting new physicians from
purchasing their tech or (b) their tech has become spotty because it is reaching its capacity
limits. However, Dr. Romm notes that these companies are ramping up capacity levels to need
demands, and long-term, once volume levels come down post-outbreak the new/improved
infrastructure is still going to be there (similar to how the lead-up to the Dot-Com bubble led to
an immense array of telecommunications networks being built where ~80 mln miles of fiber
optic cable was installed in the U.S. which allowed for the maturation of the internet we know
today).
Overall, Dr. Romm notes that the U.S. healthcare system was not designed to have a 50%
increase in PPE, testing equipment, and the technology infrastructure. But, everyone involved is
working long hours to make this work.

Other Quick Takes
ACO Strategy
Atlantic ACO was created to reduce the growth of health care expenditures and improve quality
of care through cooperation and coordination amongst providers. It comprises more than 1,700
physician participants who are affiliated with Atlantic Health System. Atlantic ACO aims to
achieve the following goals: a) Undertake joint activities to improve health care delivery by
developing and implementing effective clinical and administrative systems; b) Promote and
create strategic physician and hospital alignment; c) Engage the Medicare Fee-for-Service
patient population towards improved health in coordination with their primary care physicians;
and d) Achieve improved care for individuals and improved health for populations, and reduce
the growth of expenditures.
Atlantic Health has a business intelligence unit that works very closely with its ACO. They also
have a division of integrated care, which is part of the hospital division and works on creating a
clinically integrated network and making sure that there are good transitions and focus on value-
based care. Around 18% of Atlantic Health's revenues are in downside risk contracts (the
downside risk is not specific to the ACO but is in other populations as well). Dr. Romm notes
that the vast majority of health systems don't have any downside risk contracts. More than a
year ago, Atlantic Health migrated all of its EHR data to the AWS cloud, enabling them to have

Healthcare Technology                                                                                8
22 March 2020

greater abilities in data analytics and better understand there different populations and their
needs.
Population Health
Atlantic Health uses EPIC's Healthy Planet. However, they do not have an actual population
health management department per se. But instead, the health system's focus on population
health management falls under what they call 'Integrated Care'. Dr. Romm described population
health as being about understanding the different populations and the risks and then treating
those populations. Dr. Romm believes that when you have integrated services, you can start
understanding your patient populations as well as the inherent risk factors.
Tech with Most Runway in Medicine
When asked what technologies or other aspects of medicine have great potential over the next
few years, Dr. Romm indicated that unquestionably, machine learning (ML) is going to get much
bigger, mostly because of the amount of data that has been collected over the past 10 years
and the opportunity to analyze that data has also been improving.

Healthcare Technology                                                                             9
22 March 2020

Altruista Health
Presenters: Ashish Kachru, CEO, Craig Wigginton, CTO; Tom Joyer, CCO; and Munish
Khaneja, CMO
Headquartered in the Washington, D.C. area, Altruista Health delivers care management and
population health management solutions that support value-based and person-centered care
models. Altruista's GuidingCare technology platform integrates care management, care
coordination and quality improvement programs through a suite of sophisticated yet easy-to-use
web applications. The company has 35k daily users, 3k mobile users, over 5 billion transactions
per year, grew at a 30% CAGR from 2015-2020e. Altruista has over 450 employees, 25% of
which are US based, the remainder are in Hyderabad, India.

Business Model
Altruista Health was founded in 2007 with a mission to remove barriers to care through intuitive
care management solutions that enable information sharing and collaboration. It is leading
provider of mission-critical care management enterprise solutions that enable payers, providers,
and members to collaborate across the continuum of care.
Management believes Altruista Health is a top 3 player if not the largest amongst peers (Med
Physician Owned by HCSC, Casenet owned by Centene) in terms of revenues and number of
lives on its platform. As a company with a fully modular SaaS platform that's deeply embedded
into mission-critical customer workflows, the company has high customer stickiness/retention
ratios and benefits from high (80%) gross margins. The company's market opportunity is over
$2 billion with multiple vectors for continued growth. The $2 billion market opportunity consists
of a $760 million market opportunity from payers, $600-700 million from provides, $160 million
from employers and the remainder from specialty providers.
The company has a large number of managed lives across the most sophisticated health plan
customers and a measureable ROI. Management noted that the company has a rapidly
expanding, blue-chip customer base with consistent net revenue retention. And as a result of
recent executive management, R&D, implementation, and infrastructure investments, the
company has significant operating leverage.
Management notes that for the most vulnerable populations, which was becoming a larger part
of the health insurance industry, no one spent the time really creating a chronic disease
management platform and a member centric model. Because of the rapid release cycle of a
SaaS product, management has the ability to sign on a few health plans and really develop the
knowledge. As more complicated populations came onto the platform, the company was able to
develop partnerships with additional health plans such as UNH, despite UNH having its own
systems for other populations. UNH chose Altruista Health for the care coordination tool for its
entire Medicaid population. In a two year period, Altruista was able to take on 4 million lives (6
million currently) across 26 states onto the platform. The company experienced continuous
growth in both the core population (Medicare, Medicaid as the vulnerable population) and the
dual eligible. Altruista Health is now the largest system that the LTSS dual eligible patients are
on nationally.

Market Opportunity
Adults over 65 will make up 20% of the U.S. population by 2050. Over 11 million adults have 5
or more conditions. The ability to manage multiple conditions is more important especially when
the industry has transitioned from single disease management to chronic multi-disease
management and complex care management. 35% of deaths are attributed to chronic diseases
and 75% of healthcare spending goes towards chronic disease treatment ($6 trillion by 2050).
National health expenditures will grow at a 5%+ CAGR through 2023 and reach nearly 20% of
U.S. GDP. Management notes that the inadequate care coordination is responsible for $25 –
$45 billion in annual wasteful spending. The ability to have a member centric model that allows
for role-based delegation of the work of the health plan to a risk taking entity where value-

Healthcare Technology                                                                                10
22 March 2020

based care has already been important. Risk-bearing models for provider systems require a
stronger level of coordination.
It becomes very difficult for health plans to scale when they build they own components of the
system. Altruista Health is able to scale and is supporting clients in being able to rapidly bring
items onto its platform. 86% of payers are expected to make population health software
investments within the next 12 months with an increased focus on solutions that offer analytics,
tracking and reporting of health needs for large populations. Payers are also investing in
software that enables workflow integration of care management and member services.
Management noted that one of the company's differentiators is its shift to patient-centric care
as connecting members to the payer is becoming a focal point of software investment.

Value Proposition
Management notes that the while company started in care management (chronic disease
management for the vulnerable population), the world has transitioned to population health
management. As a health plan, you must also look at utilization and appeals and grievances
because you must be able to highlight the care that a person needs based on the stratification
of the program that they're set up in. Altruista has to support them with services and in some
situations, those services are either high cost, experimental or potentially unnecessary. The key
is automation. While the company is not seeing a true reduction in utilization management, there
is a lot more automation where certain cases can be expedited through the system via the
automation processes.
On regulatory pieces, the appeals and grievances space has become more complex as
Medicare, Medicaid and NCQA push hard to ensure that the patient is cared for. Within
predictive analytics, management noted that Altruista is the first company to actually invent a
risk tool within the platform and a focus on who needs to be cared for next. The company also
looked at the cost structure in a way where it is able to look at the next costliest patient based
on their sickness. Overall, the company is looking for a model that keeps adding onto core
functionality after which, it finds the best in class partners and works with the health plans to
bring that information as easy and quickly as possible to the provider.
With more of a focus on the provider end user, the company is moving further into the provider
portal where it supports full automated prior authorization workflow. Management noted that it
was the first to move to Social Determinants of Health (SDoH) and will work further with referral
management to ensure members have access to the right services at the right time. The growth
in demand from customers to integrate into the provider and SDoH portals has driven Altruista
to invest heavily into API integration. This is all possible due to the fully-integrated data model
that sits underneath its GuidingCare (has NCQA pre-validation) platform and the API framework
that the company has built. The core technology is what allows the company to keep extending
these integrations. Finally, on population health management, the company plans to take all info
and hand it back to the provider as they take on more risk and ownership of the entire care
management structure.
From inception, GuidingCare has been designed to ingest a large volume and wide variety of
data to: Aggregate and integrate data from a variety of sources, including claims, eligibility,
pharmacy, HEDIS/STAR, HRA and EMR systems in order to identify the population; Prioritize
the population based on real-time business rules enabling dynamic population-ranking for
engagement; feed the data into the GuidingCare platform which then drives it across the
disciplines of care management, utilization management and population health; Improve health
via integrated care and disease management, utilization management and team-based
communication and coordination; and then measure the outcome via real-time analytics.
Across the four disciplines within care management for the payer space (medical management
and care coordination, pop health, member engagement, integrated bus solutions) the platform
is presented as discreet modules within the system. As an example, the payer may implement
care management first and then, a few months later, build into rolling out utilization
management. The payer can then train their team and extend into SDoH referrals for the
community-based providers and then add on appeals and grievances.
Healthcare Technology                                                                                 11
22 March 2020

Where a health plan normally has 15-20 discreet systems, the design of the platform allows
Altruista to the implement those modules incrementally. The system is designed to be modular
with discreet URLs and tabs within the application. These different products and components
are fully integrated across the spectrum (similar to Microsoft Office 365) and are all backed by
the GuidingCare core SaaS data model.
On RFPs, management noted that the company will continue to participate in RFP and currently
has 12 active. If an RFP is issued, 50% of the time, it's awarded to Altruista (amongst 10-15
companies). The company has averaged 12 new customers per year 2019 and 2020e and
implemented 13 new clients in 2020. In addition, the highly sticky nature of core care
management platform presents significant opportunity for upsell / cross-sell within existing
customer base.

Defined Initiatives to Drive Continued Growth
On areas of growth, management noted that there's the potential to increase its customer base
within the company's existing segments as potential customers are using internally developed
"spreadsheet tracking"/legacy systems, which presents significant white space opportunity for
Altruista's solutions. Also, significant recent investments in sales and marketing functions
position Altruista well to compete effectively against competitors. Within its existing customer
base, which is very sticky, management noted that Altruista is well-positioned to capitalize on
upsell/cross-sell opportunity. On new customers and populations, management noted that
Altruista's ability to address the needs of the highly complex dual-eligible population provides an
unmatched ability to address adjacent populations such as PBMs, providers and employers. In
addition, its deep relationships with blue-chip customers provide highly tangible opportunity to
onboard payers' full books of business. The modular nature of the company's solution suite
coupled with mission-critical nature of Altruista's solutions has resulted in significant
upsell/cross-sell historically, particularly with large accounts.
On new innovations, management noted that Altruista has a dedicated product development
team of over 300 individuals focused on a fully-funded roadmap for 2020. In addition, there are
significant near-term opportunities include Internet of Things applications (e.g., location-based
services, precision medicine, home monitoring, remote patient monitoring) and machine learning
(e.g., predictive modeling with disparate data, dynamic utilization management, "smart"
assessments).
On M&A Opportunities, management noted that Altruista's rapidly increasing scale positions the
company as a potential consolidation platform in a highly fragmented industry.

COVID-19 Impact to Business
On potential risks of COVID-19 impacting RFP processes, roll-outs and new tools/technologies,
management noted that Altruista has a unique position with clients where the company assigns
an executive sponsor to each customer. This executive sponsor is responsible for the success
of the client relationship and has remained in communication with clients every week on actions
taken as a result of COVID-19.
While there remains a lot of uncertainty, the company is very nimble, is currently working on 12
active RFPs, and has a large backlog that will keep it busy for a long period of time. On the one
RFP that was paused, management noted that it was related to a state renewal contract and
was not paused as a result of the coronavirus outbreak.
No new tools, management noted that upgrades will continue and it has not seen any delays on
implementation. Looking ahead, however, new sales may be impacted given that it'll be difficult
for people to come together to make decisions.
On operational protocols, management noted that about a third the company's workforce
already worked from home so it was a simple task for the whole work force to transition to
working from home.

Healthcare Technology                                                                                 12
22 March 2020

Buoy Health
Presenter: Dr. Andrew Le, CEO & Co-Founder
Headquartered in Boston, MA, Buoy Health operates as a personalized all-in-one platform to
help guide consumers to make better decisions about their health. Consumers can chat about
their symptoms with Buoy Assistant and research their benefits through Buoy Dashboard. The
service is available 24/7 to help consumers navigate health. For employers, Buoy offers
customized configurations to surface benefits information and wellness programs, guide
employees to in-network providers, and fully integrate with other health portals. The product
was launched in March 2017 and has 9 mln users and adds a new member every 13 seconds.
Notable investors include Humana, Cigna, Optum, Fidelity, and Quest Diagnostics.

Creating A Front Door to Healthcare
Buoy was founded under the premise that when people get sick, they try to become a medical
expert and a health benefits expert, in real-time, and in that order. However, not everyone
understands all of the intricacies of the healthcare system. In fact, 72% of people start their
healthcare journey on Google by searching for their symptoms in an attempt to self-diagnose.
Even if someone has a medical background and can self-diagnose, chances are that they still
need a helping-hand on the benefits side. As such, people feel like they are drowning in
information – which is where Buoy gets its name from: 'to help keep you afloat'.
When people turn to Google to self-diagnose, they are required to sift through an enormous
amount of information on what their symptoms mean and what they should do next – which
results in some big problems. For example, 56% of ER visits are non-urgent which results from
an overreaction of symptoms. Also, 47% of high cost claimants have acute conditions, which
results from people assuming they are fine when in fact they are not and end up seeking care
after their conditions have worsened – a costly endeavor.
Buoy, thus created an AI health platform that helps people figure out what to do when they
become sick. The program interviews people like a doctor would. After about 2-3 minutes of
communicating with a patient, the platform can narrow down the library of diagnoses to a
maximum of three possibilities, with reasons for each. The AI utilizes a library of 1,848
diagnoses, 8,422 symptoms, and 407 risk factors. Then, based on who they work for – or who
their payer is – Buoy can navigate that patient to the right care at the right time within their
network of care.
Buoy AI was built from founders reading thousands of clinical papers by hand to teach the
software program the underlying statistics behind medicine. It took four years – from 2013-
2017 – to conduct the meta analysis of diagnoses to build a sophisticated network of medical
information. The program does not function like a decision tree, but instead uses reasoning
based on statistics that a medical student/doctor would understand had they combed through
the underlying medical literature. Additionally, Buoy's list of diagnoses is not specific to acute
care, but takes into account diagnoses from all body systems and provides assistance in the
following areas: pediatrics, behavioral health, internal medicine, orthopedics, specialty care,
dental, and geriatrics.
As more and more people use the platform, the AI gets more sophisticated based on the
millions of interactions with users as well as from what the end-diagnosis ended up being. Dr.
Le noted that users inform Buoy what ended up happening in their health situation ~15% of the
time, and with each instance the algorithm is curated and improved.

Role as a Health Navigator
Buoy sells mostly to health plans and self-insured employers. When someone gets sick, they
either go to their health plan hub or they go to their employer hub, where they'll find Buoy. From
there, Buoy helps drive them to their in-network options. Buoy also finds patients looking for
help navigating their healthcare needs through Google. As previously mentioned, 72% of
Americans use Google as their first step. To that end, Buoy uses a team of writers who
Healthcare Technology                                                                                13
22 March 2020

constantly compete on Google for search engine optimization (SEO) to attract people searching
for symptoms. The company competes in this regard with others, such as Healthline and
WebMD. However, when consumers come to Buoy from Google they are asked who their
health plan is – where 59% of people inform them. If that health plan is a partner with Buoy,
then they can claim the efficiency for having captured that person who otherwise wouldn't have
come to the health plan's portal – which is completely independent than the health plan's
traditional B2B2C marketing tactics. Once Buoy gets up to speed on what the consumer is
looking for, they are able to hand them off to whatever set of services they want.
The granularity of the data Buoy is able to generate through its referral engine presents valuable
insights. Data obtained is not just related to the patient's clinical situation, but things like time of
day. For example, if it's late at night, and the clinical situation is not an emergency, Buoy might
show options to the patient that are open starting the next day. Alternatively, if the clinical
situation is more dire, Buoy would show telehealth options, emergency rooms, or urgent care
centers. Another data point collected is that of location. Buoy collects 100% of people's IP
addresses, which provides a good estimate of their zip code thereby allowing Buoy to show
relevant options for care that are available in their area.

Revenue Model
Buoy's revenue model is based on per-member per-month (PMPM) in addition to performance
guarantees based on cost savings. Generating revenue through performance guarantees is
based on where the client would be headed in terms of costs vs what their costs are after
having used the solution. Dr. Le described the business as a nurse line combined with what an
intensive benefits navigation call center, like an Accolade or a Quantum Health does. What
makes Buoy different, however, is that they become involved earlier in the healthcare journey
which means they have to do less of the claims redirection than an Accolade or Quantum would
do. Further, the company is digital only which means there is no need to replace what payers
are really good at, like standing up customer service call centers. Buoy does not need their
clients to rip any of those services out in order to install their solution.
Dr. Le indicated that there is a misconception that Buoy is some sort of millennial-only product.
In fact, 11% of users are over the age of 65, while the company's main demographic is 18-40
year old women. Further, around 10% of people use the platform for their kids as well as
people that use it for their elderly parents.
The key component of their business model revolves around distribution of information – serving
as a middle man between the healthcare system and the consumer. Dr. Le noted that a lot of
companies will have an AI chat interface and will then hire doctors for telemedicine, which is the
key money maker for those companies. A potential conflict of interest can occur when an AI
chat platform is combined with telemedicine where the company makes money on a per-visit
basis. Dr. Le thinks Buoy is in a valuable position as a navigator of healthcare – an impartial
referee that guides patients to what's best for them. Their PMPM and performance guarantee
model showcase this value-based approach.
Another key component of Buoy's business model is their data approach. By using their
proprietary data and not just claims and EHR data, they are able to gather insights from people
who went to the hospital (i.e., where the claims/EHR data is captured) as well as the data they
obtain through their own interactions. According to Buoy's data, when people have a symptom,
40% of the time they don't see a doctor at all. As such, if a company were to overlook the
dataset of people that were sick but did not go to the hospital, you run the risk of having a
selection bias in the recommendation. Additionally, Buoy has found that the 'tipping point' – the
point at which it becomes more likely for someone to seek primary care vs self-treat – is 72
hours while the average person who uses Buoy has been sick for less than 12 hours.
Although Buoy has a valuable follow-up feature enabled now, it opted to not start out with one.
The thought process behind this was that it is extremely difficult to know exactly when to follow-
up with a patient. If the follow-up occurs too soon, it might be annoying and turn the patient off.
If it is too late, the reason for following up might not even be relevant anymore. Buoy found that
the right time to follow up is: 'it depends'. Based on the millions of interactions, the AI has
Healthcare Technology                                                                                      14
22 March 2020

started to develop a deep understanding of when people are about to make a decision to go
seek care. For example, Buoy has found that for a 40-yr old man with moderate shoulder pain,
the likelihood that they self-treat begins to fall over-time and at 110 hours, they reach a tipping
point and become more likely to seek primary care. Being able to introduce care solutions at the
inflection point of self-treat or seek primary care provides Buoy a unique opportunity for
employers to show their employees they truly care about their well-being.
The healthcare system today functions similar to a directory. It has not gotten to a level that
takes that directory, interprets that directory, and shows you what you need and when you need
it. A large component of that problem is because there isn't enough data to know when
consumers need healthcare; most data used is claims data, which is after the decision has
already been made.

Selling to Health Systems
Buoy started out selling to a lot of health systems. In fact, they sold their solution into a healthy
system in Milwaukee which was rolled out to all of their patients. The company found that they
were changing the intended care path for those patients. Based on data from a health system,
Buoy was reducing the intent of people to go to the ER by 50%, 48% in urgent care, 42% in
primary care, and 60% in telemedicine resulting in $174 in savings per use while maintaining a
net promoter score of 80. However, when Buoy showed this data to their health system clients
they were not so happy as health systems rely on those ER visits, urgent care visits, etc. to find
patient's healthcare problems, which result in revenue for them. The health systems would
rather have Buoy take care of their Medicaid populations or their employees, who they are fully
at-risk for. This resulted in Buoy realizing they were in the wrong space and eventually prompted
them to move over to the risk-bearing side of the healthcare ecosystem.

Responding to COVID-19 Pandemic
On February 5th, Buoy released a COVID-19 screening tool that took the CDC guidelines and
layered them on top of the AI. The company has also been exchanging data back and forth
between the CDC as the situation has developed. By using the CDC guidelines, Buoy puts
people into three buckets: 1) low-risk, 2) at-risk, or 3) high-risk. Telehealth's role in the
coronavirus outbreak has largely been to triage patients virtually and place them into the three
buckets of risk. However, at a time like this, a doctor's time is highly valuable and time spent
triaging may not be the best use of it. Buoy's view is that doctors using telemedicine should be
seeing those who are at-risk, so they can potentially prescribe them a test.
As the situation develops, Buoy intends to do different things for people placed into each of
these 'risk buckets'. For example, those patients who are likely to have contracted the disease,
but who are having no respiratory distress should not enter a hospital and take up resources
that could be allocated to someone in a more critical condition. Buoy is essentially acting as an
air traffic controller, directing people to the most appropriate course of action. Based on CDC
guidelines, 87% of the people screened by Buoy have been deemed to be at low-risk.
When asked about how effective AI technology could be in the current situation where there
isn't a great data experience to learn from, Dr. Le agreed in that if a doctor cannot discern
between the flu and COVID-19 without a test, a computer program is not likely to be the
answer. However, the value Buoy brings to the situation is in their COVID-19 screening tool and
the guidance they give to people declared as low-risk. If someone starts developing any sort of
symptoms of COVID-19, they are likely to assume the worst and want answers. That is where
the AI takes over and attempts to alleviate their fears and gives them a better idea of what their
diagnosis could be.
Buoy had partnered with researchers from HealthMap, a digital epidemiology tool developed by
a team at Boston Children's Hospital. HealthMap has been working on tracking the coronavirus
from the onset and has been tracking disease outbreaks for 15 years. As part of the
collaboration between the two, HealthMap provided clues to Buoy so they could look into
specific areas across the U.S. One of those tips was that one of the patients confirmed to have
the virus in Washington, had been walking around for a month without being tested. With that
Healthcare Technology                                                                                   15