HIGH SCHOOL STUDENT HANDBOOK 2018 - 2019 SCHOOL YEAR
If your browser does not support JavaScript, please read the page content below: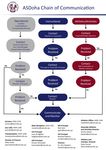 Welcome to the High School Identity Statement The American School of Doha is an independent, U.S. accredited, college preparatory school, committed to providing educational excellence, through a standardsbased, internationally enriched American curriculum, serving a multicultural student body. Mission The American School of Doha is committed to the intellectual and personal development of our students, inspiring and empowering them to become positive, active global citizens. Vision ASD is a future-focused community where learning is... collaborative fun and engaging extended beyond walls creative to foster innovation sustained by responsible practices data-informed and evidence-based authentic, solving real-world problems encouraged in a technology-enhanced environment ASD is...where students are encouraged to extend their own learning Our Values Respect
Honesty
Responsibility
Compassion ASD Values Respect Respect is a cornerstone value, which every person at ASD must display.
There are many ways to show respect. It is very important to listen and to try to understand the other person's opinion and point-of-view. Students can show respect to teachers by arriving to classontimewithalltheneededequipment(notebook, calculator, textbook, etc.) ready to participate in class and learn. Students can be respectful of the school by adhering to the ASD values of Respect, Honesty, Responsibility and Compassion. Honesty Honesty is expected from each person at ASD. Students displayhonestybydoing their own homework,submitting their own work for assessment and bringing to the teacher or school administration information about dishonest acts.
Students who are dishonest will receive the appropriate consequence from the High School Administration. Responsibility ASD students must take responsibility for their actions and behave appropriately at school and school events. A main goal for High School is to help students become caring responsible citizens ready to make a contribution to society. Students display responsibility by doing their homework, coming to class on time, picking up after themselves and finding ways to make a positive contribution to the school and the community.
Compassion ASD students need to be compassionate to the needs of others.
Students can display compassion by helping new students feel welcome, by respecting the opinions and ideas of others and by volunteering time to a community service project. Students can display compassion by helping a classmate understand the homework - not allowing the classmate to copy the work, but by explaining the work so she/he is better able to understand the concepts being taught. It is very important that every ASD student and staff member display the ASD values on a regular, daily basis. If everyone works towards these values, ASD will continue to be a wonderful place to learn and grow.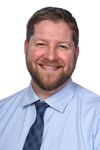 The American School of Doha Dear Students and Parents, Welcome to the High School division of American School of Doha (ASD). OurStudentHandbookisaresourceforallourcommunity. Within its pages are documented the High School Division expectations, protocols, curriculum and structure. At ASD we are committed to helping all our students develop the skills to be productive and positive contributors to the communities they will join. We believe that academic, artistic and athletic excellence, bound to social responsibility, are essential components in ensuring a balanced, valuable and varied education.
As a community of learners, parents, students and teachers we must work together in collaborative partnership to ensure learning is at the core of all success. We believe that each individual child has the right to fulfill his/her potential and foster a positive mindset. As educators, our shared responsibility is to create an environment where achievement, in all its multiple forms, is an expectation that is embedded into our school culture.
ASDoffersanarrayofdiverseopportunitiesforallstudents to reach their unique potential in whatever avenue they choose. ASD graduates leave us as: Responsible, Honest, Respectful and Compassionate individuals. All our students and teachers embrace these core values and are uniquely prepared for the exciting and various challenges of a future world with limitless opportunities. Pleasetakethisopportunitytoreview,discussandbecome familiar with this handbook's information; ensuring that, as a community, we have communal understanding of our shared responsibilities and expectations. One of the most important aspects of any great school is communication.
It is a central and fundamental part of a collaborative community. Thus, as you read through this handbook, please know the High School team is always available for clarification and to listen to any input that you wish to offer.
We look forward to the 2018-2019 school year with a sense of excitement and anticipation. Michael Roberts, High School Principal A Message from the High School Principal Michael Roberts HS Principal mroberts@asd.edu.qa 4499 1100 Jan Farmer HS Associate Principal jfarmer@asd.edu.qa 4499 1129 Paul Kasky HS Associate Principal pkasky@asd.edu.qa 4499 1134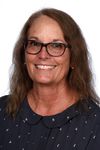 Contents Academic Policies and Procedures 6 Special Services for High School 6 Counseling Services 6 The Guidance Committee 6 The Academic Day 6 Credits 6 Class Placement 6 Non-traditional Study Options 6 Course Changes 7 Course Withdrawal 8 Course Repetition 8 Withdrawal from School 8 Homework and Related Expectations 8 The Nature and Function of Homework 8 The Amount of Homework 8 Assessment Calendar 9 Grade Weighting 9 Grade Point Average (GPA) 10 Grading 10 Graduation Requirements 10 Other Graduation Requirements/Recommendations 10 Incomplete/Audit/Pass-Fail 11 Conditional Acceptance and Conditional Enrollment 11 Selection of Valedictorian/Salutatorian 11 Honor Roll 11 Report Cards 11 Exams 11 Exam Absence Policy 12 AP and IB Exams 12 Course Load 12 Study Block 12 Study Hall 12 Attendance 13 Absences 13 Sickness Throughout School Day 13 School Day 13 Cut Class Policy 14 Late Work 14 Tardiness 15
High School Handbook Admit To Class 15 Class Attendance and Participation in Activities 15 Absence Reports on PowerSchool 15 Management of Student Behavior 16 Purpose 16 Guidelines 16 Student Rights 16 Value Guidelines 16 ASD High School Behavior Matrix 17 Student Behavior Guidelines 18 Assembly Behavior 18 Banned Items 18 Bullying/Harassment 18 Dining Hall 18 Dress Code 18 Leaving Campus 19 Mobile Phones 19 Non-Contact Time 19 Public Displays of Affection (PDA) 19 Senior Privilege 19 Substance Abuse Disciplinary Actions 20 Drugs and/or Narcotics 20 Alcohol 20 Tobacco 20 ASD Academic Honesty Philosophy Statement 20 Definitions 20 Roles and Responsibilities 20 Samples of Conventions 21 Examples/Samples/Scenarios 22 Consequences 22 Tiers 22 Activities 23 Class Attendance and Participation in Activities 23 Extra Curricular Eligibility 23 School Sponsored Travel/Field Trips 23 National Junior Honor Society (NJHS) 24 National Honor Society (NHS) 24 Class Attendance Upon Return from a School Trip 24 Assignment Contract 24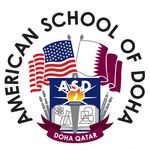 Student Services 25 Health Clinic 25 Medications 25 Immunizations 25 Locks and Lockers 25 Dining Hall 25 School Supplies 25 Textbook Loan 25 DragonCard 26 Campus Guests and Visitors 26 Emergency Evacuation 26 Sahifa 26 Library Media Center (LMC) 26 NVS Login Information 27 Student use of Gmail 27 PowerSchool 27 ASD Living our Values Online 28 Responsible Use Agreement 28 ASD Communication 29 ASDoha Chain of Communication 29 ASDoha Educational Communication Protocol 30 Living our Values Online Graph 31 Contents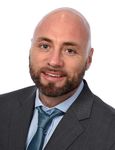 American School of Doha 6 Academic Policies and Procedures Special Services for High School ASD maintains a limited program for students with special needs.
This program does not provide comprehensive educational services given its limited resources and staffing. ASD does not accept students with physical, emotional, or learning needs that cannot be appropriately accommodated in the school's program. After initial acceptance of a student, the school reserves the right to deny re-enrollment if the student's needs go beyond the scope of available services.
For further information on the services available, including educational testing and accommodations, parents should contact a High School Learning Support Teacher and Gifted and Talented Education (GATE) Coordinator. Counseling Services Parents/students can make an appointment to meet with a High School Counselor concerning academic, social or emotional concerns. Contact the Counseling Office at 4499-1149 to make an appointment. The Guidance Committee The Guidance Committee is comprised of the High School Principal, High School Associate Principals, and Guidance Counselors. This group meets weekly to review students' academic and emotional development and to formulate plans to assist those students in need.
Students having special requests may submit a written appeal, signed by their parents. Teacher Representatives, Learning Support teachers, and the AP/IB Coordinator are consulted as needed.
The Academic Day ASD High School uses a semester system of scheduling. The school day runs from 8:00 am until 3:00 pm, apart from PACT Tuesdays. Students are expected to be in their first period classes and seated by the time the second bell rings at 8:00 am. Students attend four 90-minute classes on most school days. Tuesdays are Professional and Collaborative Time (PACT). Students are released at 12:30 pm on Tuesdays when there is a full five-day week. These afternoons are used for professional collaboration among faculty and staff. On Wednesdays each week, class meeting time is reduced to 75 minutes to accommodate Advisory and Learning Service opportunities.
Each class meets every other day on a block schedule. Many students have one study period every other day, giving them the opportunity to complete homework, to use the library, to conference with teachers, and to study. Credits Credits are the units by which academic progress is measured. Twenty-five credits are required for graduation from ASD. Students typically earn seven credits per year. A student will earn one credit (1.0) after successfully completing a course for a full year. A student will earn one-half credit (0.5) after successfully completing a course for one semester.
Occasionally, students enter ASD during High School with a transcript that reflects HS credits while enrolled in a prior Middle School.
While these credits are not generally accepted as High School credits at ASD, students may petition the Guidance Committee if they feel that their particular situation merits the awarding of credit. TransferstudentswhohaveearnedcreditsfromotherHigh Schools will be awarded credit toward ASD graduation based on previous credit to a maximum of eight credits per year. Class Placement The following number of credits will be used to determine a student's grade placement.
Freshman (Grade 9) 1 - 4 Credits Sophomore (Grade 10) 5 - 11 Credits Junior (Grade 11) 12 - 18 Credits Senior (Grade 12) 19 - 25 Credits Student participation in Advanced Placement (AP), International Baccalaureate (IB) classes will be based on student interest, present classroom work, past performance, and other criteria related to the student's ability and potential, and instructor approval. Close attention should be paid to the prerequisites listed in the High School Program of Studies. Students who transfer to ASD during the school year will be placed in classes that most closely match the courses they were attending in their previous school.
Transfer grades from a student's previous school may be considered in determining the student's semester grade at ASD.
Students who successfully complete the British GCSE "O" level examinations or an equivalent examination system may receive two credits for each examination, up to a maximum of 16 credits, and be placed in Grade 11. Non-traditional Study Options A Non-traditional study option is an opportunity for students to complete coursework outside of the course offerings at ASD.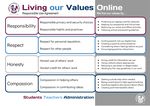 HS Handbook 7 Non-traditional options for earning HS credit will be considered in each of the following situations: Online Course Study Plan Students may undertake online coursework outside of ASD for High School credit or for placement into certain courses if they have met with their counselor to complete a petition to enroll in the desired course. In order to be eligible for either of these options, students must ensure the following:
Permission is granted through the counseling office;
It is taken from an accredited institution that will award credit for the course;
The student is enrolled in the minimum number of ASDcoursesrequiredfortheirgradelevelorotherwise gained approval from guidance committee;
The student provides an official transcript to ASD upon completion of the course;
Credit may count towards subject area graduation requirements, but must be approved through the guidance committee;
The student has not already been awarded any Nontraditional credit during his or her ASD career;
AP coursework must be taken by enrolling in an accredited online course provider that will award credit. For example, MOOC providers such as edX or Coursera will not be acceptable;
In order to receive ASD credit, the student must have completed at least two semesters of High School at ASD.
Grading or Credit While the student is working on the course, it will appear as Online Study on the student's semester schedule and will be reflected on the transcript as zero credit and pass/ fail, noting the course and crediting institution in the title. Upon receipt of the final transcript showing a passing grade from the accredited provider, the course will appear as a transfer credit from the institution in which the student was enrolled. Independent Study Course Plan An Independent Study course is designed through a partnership of student, parent, and teacher or mentor. An Independent Study course usually covers material that is not offered in ASD courses.
The deadline for starting a course is by the end of the first three weeks of the semester.
Students may have a maximum of 1.0 Non-traditional/ Independent Study course credit during their High School career. Any High School student who has completed at least two semesters at ASD can initiate an Independent Study course. In order to do so, the student must contact his or her counselor to present the idea. If a student is pursuing Independent Study for the purpose of placement into a particular course, the student may be required to sit an ASD placement examination before that placement is permitted.
Creating an Independent Study Plan To gain ASD approval, the student must submit an Independent Study proposal with help from the school and parents. Independent Study may involve any area of interest for the student, either extending beyond current coursework or exploring a new area of interest for the student. The first step is clearly articulating the goal of taking a course through Independent Study. Guidelines for the Proposal All written Independent Study proposals must include the following elements:
A specific, clearly stated goal for the plan that identifies the supporting faculty member;
A clear statement of why this plan is important and necessary to the student;
A specific step-by-step timeline indicating exactly how the student will accomplish the goal of the plan and how often the student will meet with the supporting faculty member;
A clear listing or explanation of the resources needed to accomplish the goal;
Students may be assigned to a study hall unless they work directly with their teacher/mentor during the Independent Study period. The absence policy will apply.
All Independent Study courses must have signed approval from a parent, teacher, the counselor, and the Guidance Committee. Depending on individual circumstances, a student may also need written approval from a department head. Grading or Credit Courses will appear as Independent Study on the student's semester schedule, will be graded on a pass/fail basis and will receive credit as agreed upon at the time of the proposal. Course Changes During the first three weeks of a semester, students may request to change classes. All teachers involved will be informed.
After the initial three week period, parent-teacher communication is required to request withdrawal from the course.
After that period, the student may meet with the counselor to facilitate a petition. Any requests following the three-week course change date require that students have met with the teacher to get help, established and followed through on an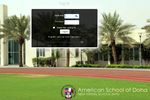 American School of Doha 8 Improvement Plan and obtained approval from the AP/IB Coordinator and/or Counselor. The necessary steps to follow when requesting a course change are: 1. Student obtains petition form from counselor for the course change. 2. Parent, current teacher, or receiving teacher recommends the change. 3. Counselor makes a recommendation. 4. If all parties are not in agreement, then a final decision will be made by the HS Guidance Committee, taking all recommendations into account. The teacher may recommend that a student be changed to another course if the teacher has determined that the course is not a good fit.
Course Withdrawal Students may not withdraw from a course after three weeks of classes without the approval of their counselor. Any changes after the first three weeks of school will result in a Withdrawal, with the grade at the time of withdrawal included on the student's official transcript, but not included in the GPA. The necessary steps to follow when requesting a course withdrawal are: 1. Student obtains petition form from counselor for the course withdrawal. 2. Parent and current teacher explain reason for the withdrawal.
3. Counselor documents his/her thoughts concerning the withdrawal.
A final decision will be made by the counselor or Guidance Committee, taking all recommendations into account. Course Repetition A student may repeat a class at the recommendation of his/her teacher and/or counselor. Both grades will appear on the transcript but only the higher grade will be counted in the GPA calculation and for credit. Withdrawal from School Students planning to transfer to another school must present a written request from a parent to the Admissions Officeatleasttwoweekspriortowithdrawalbycompletion of the online Notice of Withdrawl form. Students must also report to the HS Office Manager to receive a withdrawal form for the student to present to teachers (on the last days of attendance) in order to receive grades and return books.
Transcripts will be sent to the student's new school upon request. School records will not be sent until the student has completed the checkout process by returning all textbooks and laptops, paid all school fees, and returned all library materials. Homework and Related Expectations In keeping with its mission, vision and values, ASD advocates a balanced life for its students. A balanced life is comprised of academic work, meaningful participation in After School Activities, and relaxation with family and/ or friends.
The Nature and Function of Homework "Homework" is defined as any task that a student is expected to complete outside of scheduled class time, whether or not it is formally assessed. This definition includes, but is not limited to: research, writing assignments, pre-class readings, practice/ review questions, summarizing documents, preparing presentations, and reviewing for assessments (tests and quizzes). The work is designed to be quality time spent exploring connections to the curriculum and to engage students in learning. Homework should help students learn. The major functions/goals of homework at ASD serve as:
Review and reinforcement of recently-acquired knowledge and/or skills;
Practice of applying recently-acquired knowledge and/or skills;
Preparation for upcoming classes (e.g. by reading or researching);
Preparation for upcoming summative assessment tasks;
Continuation of ongoing tasks (e.g. research, essays, lab reports, presentations).
The Amount of Homework In the case of homework, more is not always better. The small body of research exploring effectiveness of homework at the High School level indicates that two to three hours of homework per night is most effective (Cooper 1989, 2006). Obviously, homework may take considerably longer (and be less effective) if students are distracted. These homework time limits are intended to allow all students some discretionary study time on weekends, beyond their formally assigned homework. Some students – especially those enrolled in the full IB Diploma – will need that time for additional tasks such as their Extended Essays and CAS planning and reflection.
No additional homework (i.e. above the normal maximum for a block) will be assigned over long weekends or school vacations.
Teachers are expected to:
Specify details of the homework task(s) before the end of the class and allow time for clarification; confirm the homework task(s) and required resources on course pages by 3:30 pm on the day work is assigned and (preferably before the end of the class);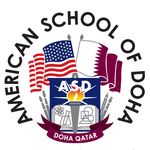 HS Handbook 9
Make it clear what the students are expected to learn;
Provide guidance about how to complete the homework task;
Provide an estimate of how long the homework should take to complete;
Specify the due date and assessment criteria (if it will be assessed);
Respect the times above and avoid adding additional tasks to ongoing assignments;
Communicate with colleagues and students about the timing of major assignments and assessments to avoid periods of unreasonable workloads;
Differentiate homework for SL and HL students who are enrolled in mixed SL/HL courses;
Carefully consider the rationale for any assigned summer work. If summer work is assigned it is to be directly related to course curriculum;
Take time during each subsequent class to explore what was learned and address questions and misconceptions. Homework is most effective when accompanied by teacher feedback.
Students are expected to:
Use study time effectively – in class, during study periods, and at home – by focusing on the tasks without distraction;
Actively engage with the work through reflecting on questions including;
Is there anything that needs to be practiced that will make you feel more confident about the current learning?
Is there anything you find particularly interesting that you would like to spend more time on?
Is there anything you need to prepare to be able to continue to learn the next class period?
Whathaveyoulearnedtoday? Bringanyquestions or new ideas to the next class.
Communicate proactively with teachers to ensure that assignments are understood and progress is made prior to the due date;
Review course material regularly, rather than "cramming" for tests at the last minute;
Plan ahead: certain periods (e.g. the end of a semester, the week before a holiday) may be busier than others, so students must plan ahead and manage time effectively;
Make steady progress on major assignments, including communicating progress to teachers, rather than leaving them to the night before they are due;
Commit to their own well being in the form of good diet, regular exercise, and adequate sleep. Students who repeatedly fail to meet these expectations may, at the discretion of High School Counselors or Administrators, forfeit their unsupervised study period and instead be scheduled to a supervised study period where they will be coached in effective study habits. Parents are expected to:
Show interest and support homework assignments (both the degree of progress and the learning goals). Parents are not expected to be homework police;
Support their children's studies at home, both emotionally (encouragement) and practically (providingasuitablelocationforfocusedstudy,helping ensure that their children can study effectively);
Support realistic academic goals and recognize that success in school is not directly proportional to the amount of time spent on homework;
Recognize that ASD High School commitments alone – academic demands, after school activities, and commuting – contribute to very busy lives for our students. Additional expectations, such as outside tutoring or language classes, inevitably reduce the amount of time that a student can focus effectively on their ASD commitments;
Letchildrenmakemistakesandexperience"successful failures". Recognize that a missed assignment or poorly done homework assignment every now and then is not going to hurt your child in the long run. Parents can help students organize their time or prioritize assignments, but when parents regularly deliver forgotten assignments to school or step in to rescue a child at the last minute, they may be denying the student the opportunity to develop resilience and fortitude.
Homework Guidelines Revised 2014 Assessment Calendar All summative assessments for a course will be placed in PowerSchool within the first three weeks of a semester. Students are responsible for checking the assessment calendar. Students are not expected to sit for more than two major assessments in a day. Long term projects/assignments may not apply. In the event that the student is scheduled to sit for three assessments in a day, students may elect to see their teacher(s), counselor or an administrator at least two days in advance of the scheduled assessments. Grade Weighting AP and IBHL courses are weighted to impact Grade Point Averages (see the chart on the next page).
Advanced Placement (AP) and International Baccalaureate (IB) courses at ASD will be weighted to acknowledge the commitment and dedication that is required to be successful in the course.
Students should be aware that all universities have their
American School of Doha 10 own methods of evaluating students' grades, and that the weighting of grades is an internal practice that ASD undertakes. Grade 10 and 11 students are required to take the respective course examination for AP subjects. Grade 12 students may choose to opt out from taking the AP exams. In order to do this, the student must follow the guidelines set by the AP/IB Coordinator. IB students are required to sit for IB exams. Grade Point Average (GPA) Semester grades are used to determine the cumulative GPA.
Only grades earned at ASD are used to determine a student's cumulative GPA.
A cumulative GPA is maintained for Grades 9 - 12. Colleges and universities look very carefully at a student's GPA. The GPA is required on some college applications. It is important for students to keep in mind that U.S. colleges and universities typically consider all four years of High School when accepting or rejecting a candidate for admission. Beginning in Grade 9, students need to build a strong academic record. For more information regarding GPA's and/or college admission, please contact your counselor. Grading Class grades are reported as letter grades on the report card using the following equivalents: Grade Points Letter Grade Percent (%) Core AP/IB HL1, HL 2 A+ 97.0 - 100 4.3 4.8 A 93.0 - 96.9 4.0 4.5 A- 90.0 - 92.9 3.7 4.2 B+ 87.0– 89.9 3.3 3.8 B 83.0– 86.9 3.0 3.5 B- 80.0– 82.9 2.7 3.2 C+ 77.0– 79.9 2.3 2.8 C 73.0– 76.9 2.0 2.5 C- 70.0– 72.9 1.7 2.2 D+ 67.0– 69.9 1.3 1.8 D 63.0– 66.9 1.0 1.5 D- 60.0 -62.9 0.7 1.2 F
HS Handbook 11 Incomplete/Audit/Pass-Fail An "Incomplete" ('I') may be issued if a student has not completed required coursework due to a justifiable reason. Any "Incomplete" becomes a permanent "F" if not made up within two weeks after the grading period ends, unless special permission is received from the HS Principal. Students may audit, i.e. attend a class for no credit, with permission of the teacher and HS Principal. Although no credit is granted, students are required to do all class work.
An audit must be granted by administrative approval within the first two weeks of the semester.
Audit" will be entered on the permanent record. Some classes are graded on a Pass-Fail basis with no letter grade being assigned. Courses graded on a Pass-Fail basis are credit bearing. Conditional Acceptance and Conditional Enrollment When a student is accepted into the High School on a conditional acceptance based on prior school records, the student and his/her parent(s) will meet with his/her counselor to discuss the terms of acceptance and sign an Admissions Agreement.
This conditional acceptance can be for behavioral or academic reasons. A support plan will be initiated in order to support the student in achieving the conditions of the agreement. Academic Conditional Enrollment will be determined at the end of each semester and will be based on the student's academic and/or behavioral performance. Based on academic performance, students will be placed on conditional enrollment if their grades reflect any of the following:
2 "F" grades in any classes, or
2 "D" grades or
1 "D" grade and 1 "F" grade Academic or Behavior contracts may be given at any time during the academic year. For students on contract, reenrollment will be officially determined at the end of each semester.
High School Administration has the right to adjust the timeline based on the severity of individual cases. Procedure: 1. Parents will be informed of the "conditional enrollment" status, and student and parents will be required to meet with the High School Administration to discuss the conditions. 2. The student and his/her parent(s) will sign a contract with the Administration stating the expectations of the student, parent(s) and school for the duration of the conditional enrollment. A support plan will be created in collaboration with the guidance counselor to ensure appropriate supports are provided to the student in achieving the requirements of the contract.
Students who are not removed from Conditional Enrollment status by the designated deadline (typically at the end of the semester) may be asked to withdraw from ASD.
SelectionofValedictorian/Salutatorian Two members of each graduating class shall have the opportunity to deliver the valedictory and salutatory speeches during the Graduation Ceremony. Beginning with the Graduating Class of 2019, the selection of Valedictorian and Salutatorian will be based not only on cumulative GPA, but also on additional criteria that aligns with ASD's mission and vision. Students will qualify to be the Valedictorian and Salutatorian if they:
Have been enrolled at ASD for at least two years
Are in the top 10 percent of the class based on GPA
Have been nominated for a major senior award (Ambassador, Director, Memorial) Students who meet the criteria will be notified and asked if they are interested in speaking at Graduation. ThedecisionwillbebasedonaHSFacultyvote-thestudent receiving the most votes will deliver the valedictory address at graduation and the student receiving the second highest number of votes will deliver the salutatory address at graduation.
Honor Roll Honor Roll placement is determined by the student's cumulative Grade Point Average (GPA) at the end of the first semester of a student's senior year.
Honor Roll - Students who have earned a cumulative GPA between 3.50 and 3.749 are placed on the Honor Roll.
High Honor Roll - students who have earned a cumulative GPA of 3.75 or higher are placed on the High Honor Roll. Report Cards Students in High School will receive computer-generated, original report cards at the end of each semester. Periodic updates are available via PowerSchool.
Exams At ASD, a formal examination/assessment period takes place one time throughout the year, typically in March.
Duringtheformalexamperiod,examswillbeadministered for all students in each of their year-long classes except Physical Education and Non-IB Fine Arts classes. During the two days preceding exams, no other formal assessments will be given, allowing students time to prepare for their exams.
American School of Doha 12 Exam Absence Policy Absences during formal examinations have the potential to compromise the integrity and consistency of the assessmentgiventoeachstudent.Assuch,noprearranged absences will be permitted during the exam period, and a doctor's note explaining any significant illness will be required in order to excuse a student from sitting a scheduled examination. This documentation will be required immediately upon return to school. Thereupon, arrangementswillbemadewithschooladministrationand the relevant teacher to complete the missed examination. AP and IB Exams Registration Advanced Placement and International Baccalaureate examination fees are paid for by the students.
Students are not automatically registered for these examinations. IB registration takes place in October and AP registration takes place in February. Students need to be sure to meet registration and payment due dates.
While students are generally required to sit external examinations for all AP and IB courses taken at ASD, seniors who complete the proper documentation prior to the February AP registration deadline may opt out of chosen AP examinations. Examinations Advanced Placement and International Baccalaureate examinations take place in May. The study leave policy for these examinations will be communicated to students by the AP/IB coordinator during first semester. Students enrolled in AP courses or IB year 2 courses are expected to register for and sit the examination.
Course Load Students in Grades 9 through 11 are required to carry a minimum of seven courses (seven 90-minute blocks or a combination equal to seven blocks).
Seniors may be permitted to take a minimum of six courses as long as four of them are core courses, and the six courses must not include a Teaching Assistant course. Students may take eight courses upon consultation with their counselor. When students take fewer than eight courses in a semester, they will have a Study Period during the time(s) that they are not assigned to a class meeting. This study period is intended for students to complete work, meet with teachers who are available, and collaborate with peers on group work.
As ASD is a closed campus, students must remain on campus during their study period. Study Block Every student has the opportunity to build a Study Block into their schedule. The Study Block is intended to allow students to study independently, work collaboratively with other students, check in with teachers, and generally keep up with their studies. During this time, students may work in the following locations:
Library
Grade level common areas
Cafeteria
Lobby
Outside eating areas Grade 12 students who will meet all graduation requirements are permitted one additional study block throughout the year.
Study Hall Study Hall is a supervised Study Block during which a student is assigned to a specific classroom and teacher for a predetermined period of time. Students will be assigned a Study Hall during their Study Block when they demonstrate, at the determination of High School Administration, that they are unable to use their study time wisely. Students may also be assigned to a Study Hall as a consequence for excessive tardies, absences during summative assessments, cutting class, etc. as outlined in the Behavior Matrix.
Students must remain in Study Hall for the entire block. The attendance and tardy policies apply to Study Hall.
HS Handbook 13 Attendance The foundation for learning at ASD is established in the interaction between student-teacher and studentstudent in the classroom. This interaction is essential and irreplaceable in the learning process, and thus it is critical that students attend classes regularly. School holidays are published in our school calendars months in advance so parents are urged to organize family vacations, doctor and dental appointments, family trips, college visits, etc. during study blocks, after school, on weekends, and during the summer or school holidays. In order to receive course credit at ASD, students must attend 85 percent of each of their classes.
That means students may not miss more than six (6) classes in any course per semester.
Students who fail to meet the minimum attendance requirement may lose credit for the semester, regardless of the overall course grade. In this situation, students will receive the grade on their final transcript with no credit being granted. Absences When students are absent from school, parents will be notified via PowerSchool or email from the High School Office. Students who are absent from school must make up missed work according to the following guidelines:
Ifthestudentwaspresentinclasswhenanassignment, quiz or test was announced and was absent on the day that the assignment was due or test/quiz given, the student must turn in the assignment or take the test/quiz on the day of return to school whether he/ she has that class or not on that day.
Students anticipating an absence from school due to a medical condition or non-MESAC event school sponsored activities must make an appointment with their teachers in order to receive assignments and their due dates. It is the parent's or student's responsibility to advise the High School Office of the anticipated absence of a student well in advance of the absence.
Students anticipating an absence from school due to MESAC school sponsored activities must complete an Activities Form. It is the parent's or student's responsibility to advise the school office of the anticipated absence of a student well in advance of the absence.
Students returning after authorized absences that were not pre-arranged will be given time to complete missed assignments and tests. Make up time is equivalent to the number of days absent. It is the student's responsibility to contact teachers the day they return to school regarding missed assignments and tests to be taken.
The full ASD High School Late Work policy can be found below. The following types of absences will NOT be counted when determining if credit should be awarded: 1. A verified admittance to the hospital 2. Bereavement in the immediate family 3. School sponsored activities (A student may not miss more than seven days per semester for school sponsored activities. Any request to exceed this limit must be heard by the Guidance Committee PRIOR to exceeding the limit) 4. Appointments with school administration 5. In-School Suspension Sickness Throughout School Day Students who become ill during the school day, must report to the school nurse.
The nurse will determine if the student will be sent home or if the student is fit to remain at school.
A student will only be sent home if the school nurse can notify a parent or a designated emergency contact. It is important that the person designated as the emergency contact number can be easily reached and is clearly stated on the student's registration form. School Day The school day for the High School runs from 8:00 am until 3:00 pm apart from PACT Tuesdays. The first bell sounds at 7:55 am to indicate that all students should report to class; all students are expected to be in their first period class and seated by the time the second bell rings at 8:00 am.
Students who arrive to school after the second bell are considered to be tardy and must report to the High School Office prior to going to class.
On PACT Tuesdays, students will be dismissed at 12:30 pm. Students who are late to school or absent from school must have their parents notify the school. A parent can e-mail or phone the High School Office Coordinator to advise of the tardiness/absence. Emails should be directed to HSAttendance@asd.edu.qa. Parental notification of absences must be received within two school days of the absence to be authorized. In the case of concerns about the frequency or number of days of a given period of absence, the High School Office may require a doctor's note of explanation. The principal must be notified well in advance of any anticipated absences for reasons other than illness or family emergency.
A Pre-Arranged Absence Form may be requested from the High School Office.
American School of Doha 14 AttendanceCodeofNP-NotPrepared,NotParticipating - 4 NPs = an absence NP (Not Prepared)
Student did not participate in class activities.
Student was in the restroom for prolonged period of time.
Student does not dress out for PE.
Student misses the critical part of the lesson.
Student does not have calculator, instrument for band. Teachers will give students a list of expectations. A student is considered present and/or participating when the following, although not limited to, expectations are observed:
A student attends class and shows up on time.
A student has the appropriate tools and materials needed for class.
A student is present for the entire duration of the class.
A student is contributing to the class lesson, discussion, work, etc.
A student is using class time wisely and does not distract from the learning environment. If a student doesn't follow these expectations, they risk receiving an NP from the observing teacher. Cut Class Policy When a student is on campus and fails to appear for class within ten minutes of the start time without a pass or verifiable excuse from a faculty member/nurse, the student will no longer be considered tardy, but rather will be considered to be cutting class.
When a student cuts a class, he or she will be assigned to a structured Study Hall during Study Block for a period of four weeks. Seniors will lose senior privileges where applicable. If a student is taking eight classes, he or she will be assigned after school detention every day for two weeks. Administration of consequences for additional offenses will be in line with the ASD High School Behavior Matrix. Late Work ASD does not allocate zeros for assessments that are late. Late work is regarded as a behavioral issue distinct from academic performance. No points can be deducted due to lateness; including AP and IBDP predicted grades.
Summative Assessments Learning demonstrated on summative assessments is the primary factor in determining individual student semester grades.
Each summative assessment is allocated a due date that is clearly set ahead of time and published to students in advance. It is the student's responsibility to communicate with the teacher at least 24 hours in advance if they cannot adhere to the summative assessment due date. Students are encouraged to seek an extension from their teachers rather than submit late or not at all. It will be up to the individual teacher's discretion to accept the extension request. Assessment extensions cannot be longer than 24 hours after the original due date unless there are extenuating circumstances that must be agreed to by High School Administration.
If a student has been absent, the student will be given the same period as the duration of the absence to turn in the assessment. In the event of summative assessments not being turned in on the agreed date, the following steps will be implemented: Step 1: The teacher will allocate an Assessment Support Opportunity (ASO) to enable the student to complete the assessment. Teachers are responsible for providing High School Administration with names of students allocated ASOs at least 24 hours before the ASO. High School Administration host ASO's. The student's parents are notified by the High School Administration.
Step 2: ASOs are held on the first Thursday afternoon after the ASO has been allocated. ASO's have a duration of 60 minutes. Irrespective of when the assessment is completed, once an ASO has been allocated, the student is expected to be in attendance for the whole 60 minutes. During the ASO, the student is expected to complete the relevant summative assessment. It is collected by the High School Administration and passed to the relevant teacher for grading. Step 3: If the student does not complete the summative assessment during the ASO; the student's current progress will be submitted for assessment by the relevant teacher.
Step 4: If the student does not attend the ASO, High School Administration will contact parents and internally suspend the student on the following school day. In the case of absence the student will attend an ASO on the next available day of attendance. Step 5: High School Administration will track student ASOs. If a student accumulates three ASOs they will be placed in a Study Block Below are the procedures ASD implements in the case of late summative assessments:
If a student misses an assessment deadline, without a school validated excused absence, they will receive an ASO (see above).
In the event of summative assessments that are extended and ongoing, each department will have established protocols for setting a series of 'check in dates' for each task prior to its final due date. Subject teachers are responsible for monitoring the students' progress in completing such assessments, whether IBDP Internal Assessments or school based summative assessments.
HS Handbook 15
If a student fails to meet a published summative assessment due date, the teacher submits a referral and the High School Administration will facilitate an ASO. Additionally, if relevant, the teacher will inform the AP/IB Coordinator.
If the student does not complete the required work in the ASO, work finished to that point will be the work submitted and assessed.
Students who persistently hand in late work (three times) without following the published protocols will be assigned to a Study Hall during their study period. Pre-Arranged Absences In the case of pre-arranged absences for summative assessments; the individual student is responsible for arranging with their teacher(s) when the summative assessment is completed.
The summative assessment can be completed before a pre-arranged absence or on return; if on return it must be completed within 48 hours. If the summative assessment is not completed within this timeline, the summative assessment is regarded as late. (See late work above). Formative Assessment Formativeassessmentsarenotscoredorgraded. Formative assessments provide targeted and individualized feedback to students in narrative form and allow students ample time to adjust and develop their understandings. Formative assessments impact student learning growth and, as such, should be valued by students.
Below are the procedures ASD implements in the case of late formative assessments: StepOne:Teachercontactsparentsandinformscounselor if a student fails to produce a formative assessment twice.
Step Two: Teacher informs High School Administration if a student fails to produce a formative assessment three times or has still not produced assessments after Step One. Additionally, High School Administration will inform the students' parents and student given an ASO on the first Thursday after the event. Tardiness Students who enter class after the starting time are tardy. A student must have a pass from a teacher, counselor, administrator, the school nurse, or the High School Office or the tardy is unauthorized.
The tardy policy is as follows: When a student accrues four unexcused tardies in a semester, he or she will be assigned a mandatory Study Hall for a period of four weeks.
In addition to the mandatory Study Hall, Seniors will lose Senior Privileges where applicable. If a student is taking eight classes, he or she will be assigned before school detention every day for two weeks. Traffic does not constitute an excused tardy unless buses are late as well. Students who ride the school's preferred bus transportation provider are exempt from being tardy if the bus is late arriving to school.
Admit To Class Students who arrive to school late must report to the High School Office to obtain a pass before going to class. Students who arrive late due to a late bus should report to the High School Office for a pass. Class Attendance and Participation In Activities Students are expected to attend all classes on the day that they participate in/travel for/return from special events such as Senior Seminar Presentations, Drama Productions, AP/IB Exams, MESAC Events, etc. Classes missed will be considered cut and the consequences listed in the Behavioral Conduct Section will therefore apply.
Absence Reports on PowerSchool Although the school routinely monitors absences and will contact families when they see a concern, it is the family's responsibility to monitor the absence limits. The up-to-date reports are available both on the Student and Parent Portal of PowerSchool.