INTERFRATERNITY COUNCIL - UNIVERSITY of FLORIDA Fall 2015 Recruitment Guide
Page content transcription
If your browser does not render page correctly, please read the page content below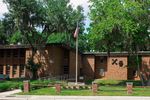 Table of Contents
Fall 2015 Recruitment Guide

                       Table of Contents

Executive Council…………………………………………………3

IFC Important Information…………………………….………………4

Fraternity Contacts………………………………………………….......5

Fraternities……………………………………………………………..6

IFC Social Media……………………………………………………...18

Why Should I Join? …………………………….………………….…19

Chapter Financial Breakdown……………….....………………..……..24

FAQ………………………………………………………………….25

Campus Map…………………………………………………………26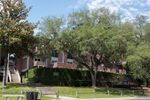 Welcome New UF Student,

Congratulations on your decision to attend the University of Florida and welcome to the
Gator Nation. As you explore involvement opportunities on campus, I strongly encourage
you to take the time to learn about the opportunity to join a national fraternity.

At UF, our chapters strive for excellence in all aspects of life and specifically promote the
pillars of scholarship, leadership, service, and community. The University of Florida
values the Greek community for its historical and continuing contributions to this
institution and Gainesville. For example, our Greek organizations raised $1,390,285.93 in
April for Children's Miracle Network at UF Health, benefitting the entire North Central
Florida community.

A great way to learn more about the UF Greek community is to participate in formal
recruitment week and obtain membership in one of the 25 social male fraternities that
make up the Interfraternity Council.

Membership in an IFC fraternity will provide you with a support group of individuals
who share similar goals and values. You will learn valuable life lessons from the lore and
ritual of the general fraternity.

You will also gain access to a vast network of alumni who have been able to achieve
great levels of success after leaving the University. The relationships that you build
within a fraternity will truly be invaluable. Fraternity members report that fraternity
brothers become your study partners, roommates, confidants, and eventually your
groomsmen at your wedding. You do not want to miss out on the opportunity to learn
about joining a lifelong brotherhood.

                            Please review the pages of this recruitment guide to learn
                            more about Greek Life and the Interfraternity Council at the
                            University of Florida. I wish you the best in all of your future
                            endeavors.

                            Go Gators!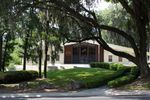 Kason Green      President                            president@ufifc.org

Armani Abreu     Executive Vice President             vpe@ufifc.org

Jacob Duval      Vice President of Operations         vpo@ufifc.org

Will Moor        Vice President of Membership         vpm@ufifc.org

Ben Gajus        Vice President of Finance            vpf@ufifc.org

Zachary O'Neal   Vice President of Admin Affairs vpaa@ufifc.org

                                                University of Florida | 3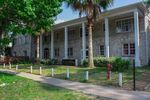 UNIVERSITY of FLORIDA
  IFC Recruitment Information
            Important Dates
Rush Week   August 30th
            • 5:15 PM: Fall Recruitment Orientation Session, Phillips Center
            • 6:30 PM to 8:30 PM: Fall Recruitment Kickoff BBQ, Flavet Field
            August 30th - September 4th
            • 11am to 1pm, lunch at Chapters (times vary per chapter)
            • 5:30pm to 6:30pm, dinner at Chapters (times vary per chapter)
            • 8pm to 11pm, Nightly Recruitment Events hosted by individual chapters

            Open Houses

            Come see what the 24 different chapters of the Interfraternity Council have to offer you! Our
            formal fall recruitment week will take place this year from Sunday, August 30th through
            Friday, September 4th.

            There will be a very important fall recruitment forum and informational session in the
            Phillips Center at 5:15 PM on Sunday, August 30th. If you are considering coming out to
            recruitment even in the slightest, it is important that you attend this recruitment forum.
            At the recruitment forum, the IFC Executive Board will distribute important information to help
            you through the upcoming recruitment week.

            Following the forum in the evening will be the IFC Fall Recruitment Kickoff BBQ at 6:30 PM
            on Flavet Field. Please make sure to attend this kickoff event, as all 24 chapters will be present
            for you to meet.

            All chapters will host a nightly event from 8pm to 11pm, with the majority of these events
            being located at the chapter houses. Most houses will also be open for lunch between
            11am and 1pm, as well as dinner between 5:30pm and 6:30pm.

            All events are "open house" style, meaning you can come and stop by any chapter at any point
            throughout the duration of the event. Most prospective members will visit multiple chapters
            each night throughout recruitment week. A chapter can decide to give a bid to a prospective
            member at any time during formal recruitment week, which can then be accepted up through
            the end of recruitment week by the prospective member.

            We encourage prospective members to "rush" as many chapters as possible to see what our
            IFC community has to offer. Remember to dress comfortably, but nicely, and bring an open
            attitude. Come join us this fall to see what joining an IFC fraternity can do for you!

                                                                       University of Florida |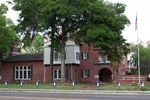 Fraternity Contacts
Chapter Presidents

Alpha Epsilon Pi       Mike Greenberg      914-523-2483        mike.greenberg95@gmail.com

Alpha Gamma Rho          Seth Poppell      813-763-6042            spoppell35@ufl.edu
Alpha Tau Omega         Smith Meyers       813-943-2235        smith.meyers56@gmail.com
Beta Theta Pi           Scott Strauss      407-455-1575           sstrauss22@gmail.com
Chi Phi               David McDonald       786-205-0942          dcmcd94@bellsouth.net

Delta Chi                Joel Rivera       352-653-5081            joelrivera41@ufl.edu
Delta Tau Delta          Sean Bowles       904-686-5998 president.deltataudeltadz@gmail.com
Delta Upsilon          Bobby Celander      850-228-5676         bobby.celander@gmail.com

Kappa Alpha Order        Cris Dosev        847-702-5831           crisdosev@yahoo.com
Kappa Sigma              Aaron Froug       941-713-6240              afroug@ufl.edu

Lambda Chi Alpha       Christopher Tito    410-829-4473               ctito@ufl.edu

Phi Delta Theta        Bruno Lulinski      786-210-4694          blulinski17@gmail.com

Phi Gamma Delta         Evan Lambert       813-846-0076          lamberte149@gmail.com

Phi Kappa Tau           Drew Winant        386-956-3163          president@ufphitau.com

Phi Sigma Kappa           Josh Fries       (386)235-1923             jbfries@ufl.edu
Pi Kappa Alpha        Brandon Cornellier   239-851-5546            bcornellier@ufl.edu
Pi Kappa Phi           Brandon Newell      904-502-5447        uf.pikapp.archon@gmail.com
Pi Lambda Phi            Juan Lopez        813-476-8995            jlopez1395@ufl.edu

Sigma Alpha Epsilon     Tommy Hart         813-857-1172           ufsaepres@gmail.com
Sigma Chi                James Baker       407-451-3278      jamesdbaker.sigmachi@gmail.com
Sigma Nu                 Noah Baker        (863) 430-5233           dbake94@ufl.edu

Tau Epsilon Phi         Bernard Cohen      786-382-1939           president@tepuf.com

Tau Kappa Epsilon     Matthew Epstein      (561) 420-9959       mattepstein959@gmail.com
Theta Chi                Griffin Rapp      (561) 889-6393          gjrapp@gmail.com

                                                            University of Florida | 5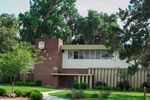 Fraternities
Fall 2015 Recruitment Guide

                                Alpha Epsilon Pi

                                   Chapter Name
                                   Phi Gamma National
                                   Website
                                   www.aepi.org
                                   Chapter website
                                   www.ufaepi.com
                                   Year Founded Nationally
                                   1913
                                   Year Founded at UF
                                   1951

                               Alpha Gamma Rho

                                  Chapter Name
                                  Alpha Gamma
                                  Website
                                  www.alphagammarho.org
                                  Chapter website
                                  www.agruf.org
                                  Year Founded Nationally
                                  1908
                                  Year Founded at UF
                                  1924

                              University of Florida | 6
Fraternities
Fall 2015 Recruitment Guide

                               Alpha Tau Omega

                                   Chapter Name
                                   Alpha Omega
                                   Website
                                   www.ato.org
                                   Chapter website
                                   www.ufato.com
                                   Year Founded Nationally
                                   1865
                                   Year Founded at UF
                                   1884

                                  Beta Theta Pi

                                  Chapter Name
                                  Gamma Xi
                                  Website
                                  www.betathetapi.org
                                  Chapter website
                                  www.ufbeta.org
                                  Year Founded Nationally
                                  1839
                                  Year Founded at UF
                                  1930

                              University of Florida | 7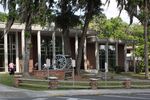 Fraternities
Fall 2015 Recruitment Guide

                                     Chi Phi

                                   Chapter Name
                                   Theta Delta
                                   Website
                                   www.chiphi.org
                                   Chapter website
                                   www.ufchiphi.org
                                   Year Founded Nationally
                                   1824
                                   Year Founded at UF
                                   1935

                                    Delta Chi

                                  Chapter Name
                                  Florida Chapter
                                  Website
                                  www.deltachi.org
                                  Chapter website
                                  www.ufdeltachi.org
                                  Year Founded Nationally
                                  1890
                                  Year Founded at UF
                                  1926

                              University of Florida | 8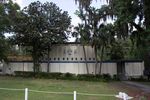 Fraternities
Fall 2015 Recruitment Guide

                                 Delta Tau Delta

                                   Chapter Name
                                   Delta Zeta
                                   Website
                                   www.delts.org
                                   Chapter website
                                   www.dtduf.com
                                   Year Founded Nationally
                                   1858
                                   Year Founded at UF
                                   1925

                                 Delta Upsilon

                                   Chapter Name
                                   Delta Upsilon
                                   Website
                                   www.deltau.org
                                   Chapter website
                                   www.duflorida.com
                                   Year Founded Nationally
                                   1834
                                   Year Founded at UF
                                   1957

                              University of Florida | 9
Fraternities
Fall 2015 Recruitment Guide

                               Kappa Alpha Order

                                    Chapter Name
                                    Beta Zeta
                                    Website
                                    www.kappaalphaorder.org
                                    Chapter website
                                    www.ufka.org
                                    Year Founded Nationally
                                    1865
                                    Year Founded at UF
                                     1904

                                    Kappa Sigma

                                    Chapter Name
                                    Delta-Delta
                                    Website
                                    www.kappasigma.org
                                    Chapter website
                                    www.kappasigmauf.com
                                    Year Founded Nationally
                                    1869
                                    Year Founded at UF
                                    1922

                              University of Florida | 10
Fraternities
Fall 2015 Recruitment Guide

                                Lambda Chi Alpha

                                    Chapter Name
                                    Epsilon-Mu Zeta
                                    Website
                                    www.lambdachi.org
                                    Chapter website
                                    www.floridalxa.com
                                    Year Founded Nationally
                                    1909
                                    Year Founded at UF
                                    1933

                                 Phi Delta Theta

                                   Chapter Name
                                   Florida Alpha
                                   Website
                                   www.phideltatheta.org
                                   Chapter website
                                   www.phideltathetauf.org
                                   Year Founded Nationally
                                   1848
                                   Year Founded at UF
                                   1925

                              University of Florida | 11
Fraternities
Fall 2015 Recruitment Guide

                              Phi Gamma Delta (Fiji)

                                    Chapter Name
                                    Upsilon Phi
                                    Website
                                    www.phigam.org
                                    Chapter website
                                    www.ufphigam.com
                                    Year Founded Nationally
                                    1848
                                    Year Founded at UF
                                    1941

                                  Phi Kappa Tau

                                   Chapter Name
                                   Phi Kappa Tau
                                   Website
                                   www.phikappatau.org
                                   Chapter website
                                   http://ufl.phikappatau.org
                                   Year Founded Nationally
                                   1906
                                   Year Founded at UF
                                   1926

                              University of Florida | 12
Fraternities
Fall 2015 Recruitment Guide

                                 Phi Sigma Kappa

                                    Chapter Name
                                    Delta Tetarton
                                    Website
                                    www.phisigmakappa.org
                                    Chapter website
                                    www.ufphisig.com
                                    Year Founded Nationally
                                    1873
                                    Year Founded at UF
                                    1951, 2014

                                  Pi Kappa Alpha

                                   Chapter Name
                                   Alpha Eta
                                   Website
                                   www.pikes.org
                                   Chapter website
                                   www.ufpikes.com
                                   Year Founded Nationally
                                   1868
                                   Year Founded at UF
                                   1904

                              University of Florida | 13
Fraternities
Fall 2015 Recruitment Guide

                                   Pi Kappa Phi

                                    Chapter Name
                                    Alpha Epsilon
                                    Website
                                    www.pikapp.org
                                    Chapter website
                                    www.ufaepi.com
                                    Year Founded Nationally
                                    1904
                                    Year Founded at UF
                                    1924

                                   Pi Lambda Phi

                                   Chapter Name
                                   Florida Delta
                                   Website
                                   www.pilambdaphi.org
                                   Chapter website
                                   www.pilambdaphiuf.com
                                   Year Founded Nationally
                                   1895
                                   Year Founded at UF
                                   1925

                              University of Florida | 14
Fraternities
Fall 2015 Recruitment Guide

                               Sigma Alpha Epsilon

                                    Chapter Name
                                    Florida Upsilon
                                    Website
                                    www.sae.net
                                    Chapter website
                                    www.ufsae.org
                                    Year Founded Nationally
                                    1856
                                    Year Founded at UF
                                    1884

                                     Sigma Chi

                                   Chapter Name
                                   Gamma Theta
                                   Website
                                   www.sigmachi.org
                                   Chapter website
                                   ufsigmachi.blogspot.com
                                   Year Founded Nationally
                                   1855
                                   Year Founded at UF
                                   1924

                              University of Florida | 15
Fraternities
Fall 2015 Recruitment Guide

                                      Sigma Nu

                                    Chapter Name
                                    Epsilon Zeta
                                    Website
                                    www.sigmanu.org
                                    Chapter website
                                    www.ufsigmanu.com
                                    Year Founded Nationally
                                    1869
                                    Year Founded at UF
                                    1920, 2005

                                  Tau Epsilon Phi

                                   Chapter Name
                                   Tau Alpha
                                   Website
                                   www.tep.org
                                   Chapter website
                                   www.tep.com
                                   Year Founded Nationally
                                   1910
                                   Year Founded at UF
                                   1925

                              University of Florida | 16
Fraternities
Fall 2015 Recruitment Guide

                                 Tau Kappa Epsilon

                                    Chapter Name
                                    Gamma Theta
                                    Website
                                    www.tke.org
                                    Chapter website
                                    www.gatortke.com
                                    Year Founded Nationally
                                    1899
                                    Year Founded at UF
                                    1950

                                    Theta Chi

                                   Chapter Name
                                   Tau
                                   Website
                                   www.thetachi.org
                                   Chapter website
                                   www.ufthetachi.org
                                   Year Founded Nationally
                                   1856
                                   Year Founded at UF
                                   1916

                              University of Florida | 17
Social Media
Fall 2015 Recruitment Guide

Stay Connected

                 www.facebook.com/UFIFC

                 www.twitter.com/UF_IFC

     Visit our website at: www.ufifc.org

                               University of Florida | 18
Why Should I Join?
Fall 2015 Recruitment Guide

Academics

Every fraternity at the University of Florida works
to help their new and current members learn and
develop through higher education. Fraternities
promote academic excellence through peer
tutoring, group study sessions, resource
information, learning incentives, and scholarship
opportunities. Most chapters work to provide
new members with upper-classmen study
partners, who are interested in the same field. Excelling
academically is a first priority for all fraternity members
and the all-Greek grade point average regularly                     Spring 2015 Academic Report
surpasses the overall UF average.
                                                                    Rank          Chapter          GPA
The Interfraternity Council has partnered with Study                  1             ΑΕΠ            3.466
Edge (an off-campus tutoring service), and Kaplan Test                2             ΤΕΦ            3.454
Preparations to provide academic assistance. Many                     3             ΑΤΩ            3.411
individual chapters also offer scholarships to brothers               4              ΘΧ            3.352
and new members that excel in the classroom. Joining                  5             ΣΑΕ            3.329
an IFC chapter will provide resources that will help
you succeed academically at the University of Florida.

Involvement & Leadership

As an incoming freshman, your individual leadership
and involvement experiences in high school likely
played a key role in your arrival at UF. As you begin
your journey as a Gator, you will find that there is a
whole new world of campus organizations to gain
more valuable leadership experience. Outside of our
own chapters, IFC men find themselves in prominent            Blue Key Presidents, Homecoming General
leadership roles all across the University of Florida         Chairmen, ACCENT Chairmen, and members
campus.                                                       of Dance Marathon Overall teams have been
                                                              IFC men.
Throughout the United States, many student
leaders on campuses are members of Greek-letter               The experiences and opportunities to grow
organizations. The University of Florida is no exception      and evolve as a dynamic leader of your peers
to this precedent. Prominent and prestigious campus           will be made widely available to you by
organizations such as Student Government, Student             joining an IFC fraternity. These involvement
Senate, SGP, ACCENT, Gator Growl, Homecoming,                 opportunities will not only provide you a
Florida Cicerones, Dance Marathon, and Florida Blue           tangible skill for your professional career, but
Key are all made up of Greek members, and more                will set you apart as a leader and contributing
specifically, IFC men. Additionally, various Florida          member of society for the rest of your life.
                                                                         University of Florida | 19
Why Should I Join?
Fall 2015 Recruitment Guide

Philanthropy
Another way that IFC men help give back to the community
and charitable organizations is through the organization
of and participation in philanthropic events. Every IFC
chapter at the University of Florida organizes at least one
philanthropy annually, with some having one each semester.
From cheerleading competitions, to a Miss Greek pageant,
to an Earthball tournament, IFC fraternities get creative in
finding fun and exciting ways to raise funds for their charity
of choice. Chapters from the other councils, especially the
Panhellenic Council, participate in IFC philanthropies, and
vice versa.

In 2010, the Interfraternity Council held the first ever
"Chicken Wing Charity Thing" for the Children's Miracle Network at Shands Hospital. This March, the fifth
annual Greek-wide event was held seeing a turnout of over 1,100 people and raising over $7,000.

Another large philanthropy with considerable Greek involvement is Dance Marathon at UF. Dance Marathon
features students who stand and dance for 26.2 hours in support of children at UF Health Hospital on
campus and is the largest student-run philanthropy in the Southeastern United States. This year alone, DM
at UF raised over $1,390,285.93 for the Childrens Miracle Network at UF Health.

Service
Despite the inaccurate stereotypes of fraternity men
portrayed by the media and in movies, IFC men are in reality
well rounded individuals whose focus reaches far beyond
that of social excellence. It is a little known fact that Greek
men and women form the largest network of volunteers in
the country. Furthermore, Greeks volunteer approximately
60,000 hours of community service annually.

At the University of Florida, the Interfraternity Council
takes pride in giving back to the Gainesville community and
surrounding areas.

Every chapter completes a minimum of two service projects each semester, yet many fraternities go above and
beyond the minimum call. Some exceptional service projects with heavy IFC involvement range from our IFC
and PC clothing drive to the Chicken Wing Charity Thing fundraising event.

Project Makeover is a service project with hundreds of volunteers centered on fixing up the facilities of
local schools, while the Great American Cleanup is part of the 'Keep Alachua County Beautiful' program.
Both projects feature heavy involvement from IFC fraternities. Other fraternities have developed mentoring
programs for students at local elementary, middle, and high schools.

                                                                       University of Florida | 20
Why Should I Join?
    Fall 2015 Recruitment Guide

Brotherhood

At a school as large as the University of Florida, it is
sometimes easy to feel like you are just "a number"
among the student body of over 50,000. One of the key
advantages to joining an IFC fraternity at UF is that
doing so will make you a part of a smaller community on
campus. The Interfraternity Council prides itself on the
close-knit friendships that we share as both a council and
among our individual chapters as well.

Intramural Sports

Members of the Greek community represent some of the
best athletes that University of Florida intramurals have
to offer. As such, the fraternity leagues are some of the
most competitive leagues at UF. Divided into two leagues,
Orange and Blue, UF fraternities have developed a healthy
sense of competition and consistently have the most highly
attended intramural games on campus. This provides a
great stage for incoming students to continue their athletic
careers in college while experiencing a similar atmosphere
as high school sports.                                        The culmination of IFC intramurals at the end
                                                              of the calendar year is the President's Cup.
Intramurals take place at the best facilities that UF has to  Awarded to the overall winner of the Orange
offer. Fall sports include flag football, volley ball, track, and Blue Leagues, the President's Cup winners
bowling and tennis. Spring sports include basketball,         represent the best athletic fraternities on campus.
softball, soccer, swim, golf and racquetball. Overall         The friendly competition created by fraternity
winners for each sport in both leagues are given the          intramurals adds to the allure and prestige of the
opportunity to compete against the best Men's                 award, making athletics a part of the very fabric
Competitive teams in the all-campus championships. The of Greek life at UF.
championship game of flag football is, in fact, played in the
Swamp, Ben Hill Griffin Stadium.

                                                                 2015 President's Cup Champions
                                                                 Orange League – Alpha Tau Omega
                                                                   Blue League – Pi Kappa Alpha

                                                                         University of Florida | 21
Why Should I Join?
    Fall 2015 Recruitment Guide

Social
The social life of an IFC man at the University of Florida is
unrivaled by the average student. The effective time management
skills that you will inevitably learn by joining a fraternity allow you
to properly balance all of your affairs while still maintaining an
excellent social life.

Fraternities partake in a plethora of social events throughout a
given semester. Some of the most notable events are downtown
socials, grab-a-dates, crush parties, away functions, formals, and
woodsers. But the pinnacle of all social events is football season in the Southeast. No college does football game days like
the schools of the Southeastern Conference. Thousands of Gator Alumni pile into Gainesville every Saturday of the fall
semester to cheer on the Gators in the Swamp.

Your group of fraternity brothers will become some of the best friends you will have throughout your time on UF's
campus. Joining a fraternity simply signifies your desire to interact with like-minded individuals that similarly identify
with the morals and values of the chapter you choose to join. Through new member class retreats, team building projects,
and brotherhood events you will build bonds with your fraternity that will last a lifetime. Fraternity brotherhood outings
range from larger events like paintball or camping and fishing trips, to something as simple as catching a UF Baseball
game at McKethan Stadium. Your fraternity and brothers will truly become your home away from home during college.

Joining an IFC fraternity will give you a great social experience at the University of Florida, while teaching you great
communication skills and what it means to be a true gentleman.

Alumni Networking
Now that you have made the decision to be a Gator for your
undergraduate college experience, one of your focuses throughout
this time will undoubtedly be to earn your undergraduate
degree and look towards a career in the professional world. Since
you've already seen that IFC men strive to maintain a high grade
point average, it should be no surprise that IFC men have also
experienced unparalleled success in the professional world after
college.

While some of this success can be accredited to outstanding academics, what really separates an IFC man from the
average student is his ability to network. As mentioned before, joining the Interfraternity Council will expose you to a
community of the future leaders in the professional world. Moreover, every IFC chapter at the University of Florida has
a grid of highly involved and influential alumni who can help you create contacts with employers.

Whether your future career of choice is engineering, business, or politics, chances are you will run into former Greek
members in upper management at some point. It's no secret that Greeks like to hire fellow Greeks. As many will tell
you, it is often just as much about who you know, as it is what is on your resume, when trying to land that interview or
job. Joining an IFC chapter will give you access to networking resources that other students simply cannot replicate.

                                                                               University of Florida | 22
Financial Breakdown
   Fall 2015 Recruitment Guide

      Chapter         Social     Meal Plan   Initiation Fee     Total
                                             One Time Only

Alpha Epsilon Phi     1315         500           390            2205
Alpha Gamma Rho       1034         541           200            1775
Alpha Tau Omega       700         1500           200            2400
  Beta Theta Pi       845          980           225            2050
     Chi Phi          1100         680           240            2020
    Delta Chi         1375         750           200            2325
 Delta Tau Delta      877          810           300            1987
  Delta Upsilon       950          450           365            1765
Kappa Alpha Order     980          980           430            2390
  Kappa Sigma         1100         700           200            2000
Lambda Chi Alpha      1500         830            75            2405
 Phi Delta Theta      1256         992           250            2498
Phi Gamma Delta       1000         800           200            2000
  Phi Kappa Tau       862         1100           240            2202
 Phi Sigma Kappa      810         N/A            290            1100
 Pi Kappa Alpha       925          890           280            2095
  Pi Kappa Phi        1135         975           250            2360
  Pi Lambda Phi       1350         500           175            2025
  Sigma Alpha
                      1322         865           225            2412
     Epsilon
   Sigma Chi          1300        1000           200            2500
    Sigma Nu          700         1000           310            2010
 Tau Epsilon Phi      1500         500           250            2250
Tau Kappa Epsilon     900         N/A            300            1200
    Theta Chi         1860         750           250            2860

                                             University of Florida | 24
FAQ
  Fall 2015 Recruitment Guide

I'm concerned about my grades; what                    Does it cost a lot of money to be in a
impact would fraternity membership have?               fraternity?

Students often find managing their time difficult      Each fraternity is self-supported through dues
when moving from a highly structured high              charged to all members. In the first year of
school environment to the freedoms of college.         membership, a few one-time expenses are assessed.
Fraternities assist in that transition by offering
scholarship programs which may include study           After those initial payments are made, a new
partners, mandatory study hours, and time              member's expense will be his regular dues. Please
management workshops. You also have access to          ask the individual chapters about their financial
the network of fraternity members who already          obligations.
know how to effectively use campus resources
such as the libraries, study centers, computer labs,
and academic advisors.

What about pledging or hazing?                         Being in a fraternity sounds like it takes a
                                                       lot of time.
New fraternity members all experience a period
of new member education, sometimes called              Participating in any worthwhile activity always
pledging. During this time prospective new             requires an investment of one's time. Research
members will participate in weekly meetings            has shown that involved college students are
to learn about the university and fraternity,          more likely to graduate and they report greater
leadership retreats, community service projects,       satisfaction with their college experience. Through
and activities designed to build friendships among     fraternity involvement you will learn to balance
new members and the active fraternity members.         academics, work, campus involvement, and social
                                                       commitments.
The University of Florida Interfraternity Council
                                                       For other questions or for more information,
has a zero tolerance policy with hazing and is
committed to a membership education period             please visit our website at www.ufifc.org or
which instills a sense of responsibility and           contact:
commitment in the new members.
                                                       Jack Causseaux
The Office of Sorority and Fraternity Affairs          Associate Director of Sorority & Fraternity Affairs
puts on extensive anti-hazing programming and          JackC@studentinvolvement.ufl.edu
education for the Interfraternity Council.

                                                       Will Moor
                                                       vpm@ufifc.org
                                                       Vice President of Membership

                                                                        University of Florida | 24
Campus Map
Fall 2015 Recruitment Guide