June 13 - july 29, 2018 - Alhambra Dinner Theatre
→
If your browser does not support JavaScript, please read the page content below:
June 13 - july 29, 2018 - Alhambra Dinner Theatre
→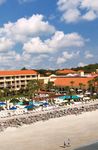 1 june 13 - july 29, 2018 The most FANTASMAGORICAL stage musical in the history of everything! presented by: A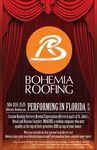 2 LIFE IS EXPANDING AT FLEET LANDING. Introducing our newest neighborhood, Beacon Pointe at Fleet Landing. One Fleet Landing Boulevard Atlantic Beach, FL 32233 To learn more about our vibrant and welcoming retirement community, visit www.fleetlanding.com or call 904.701.0621. Ask about scheduling a personal appointment at our new sales center. Now taking reservations for these luxury apartment homes. AL 18-88145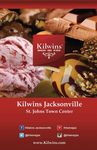 3 Produced and Directed by Tod Booth* Tod Booth is a proud member in good standing of Stage Directors and Choreographers, the union for professional directors, New York, New York. Presents 12000 Beach Blvd. | Jacksonville, FL 32246 | (904) 641-1212 Chitty Chitty Bang Bang is presented by special arrangement with and all authorized performance materials are supplied by Music Theatre International, 421 West 54th Street, New York, NY 10019 www.MTIShows.com. Music & Lyrics by Richard M. Sherman and Robert B. Sherman Music by Special Arrangement with Sony/ATV Publishing Adapted for the Stage by Jeremy Sams Licensed Script Adapted by Ray Roderick Based on the MGM Motion Picture Costume Designers Sound Design Patti Eyler* Camala Pitts & Dorinda Quiles Daniel Dungan Linnay Bennett Patti Eyler* Choreographer Musical Director Stage Manager James Kinney* Cathy Murphy Giddens Scene Designers Dave Dionne & Ian Black "Chitty" Design & Construction Ian Black *Actors' Equity Association Properties Lighting Design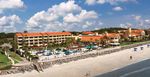 4 lhambra Season Partners & Guests, Fantasmagorical! It just sounds fun. I remember being in my parents' house as a boy watching Chitty Chitty Bang Bang on TV. It had already been in theaters and was then broadcast on TV every year, kind of like The Wizard of Oz. I don't know what's more scary - that the movie Chitty Chitty Bang Bang and I are the same age, or that child catcher. Chitty Chitty was all at once mesmerizing, enchanting, terrifying and uplifting. I want to congratulate Ian Black, one of our scene designers, for his work on Chitty Chitty Bang Bang, the actual car. He put his heart and soul into making it feel as close to the real car as possible. It's hard for a theater like the Alhambra, with its low roof lines, to produce this show. That's why it has never before been shown here. Ian took it upon himself to make it happen, though. He researched, he toiled, he stayed up long nights. At the end of his process we have a vehicle that I hope will take you on a terrific journey. We also have quite an amazing cast who have been given a rare gift - a show with a great script, wonderful music, and many years of history!
As we enter the second half of our season of spectacular, I want to thank you for being here. We have more great shows lined up for the remainder of the season and I hope you'll be able to join us for all of them. Kiss Me Kate and 1776 are brilliant and big, classic Broadway musicals. Do Black Patent Leather Shoes Really Reflect Up? is a fantastic coming-of-age musical comedy and, of course, the story that Will Ferrell brilliantly brought to life in the funny and touching movie, Elf, we know you will love Elf the Musical.
Thank you again for joining us today. We're thrilled you've chosen to make your memories here with us at the Alhambra. Kind regards, Craig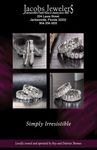 5 1776 A Musical Revolution October 17 - November 18 OCT. 17 - NOV. 18 2018 ALHAMBRA THEATRE SEASON SCHED E UL Kiss me, Kate A TOPSY-TURVY MIX OF MISTAKEN IDENTITY, GANGSTERS & ROMANTIC ENTANGLEMENTS. MUSIC&LYRICSBYCOLEPORTER AUGUST 1 - SEPTEMBER 9 AUG. 1 - SEPT. 9 MUSICBY COLEPORTER SEPTEMBER 12 - OCTOBER 7 SEPT. 12 - OCT. 7 NOV. 21 - DEC. 24 4 DiscoveryourINNERelf. NOV.21toDEC.24 the season of spectacular continues!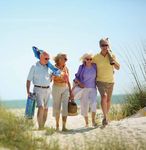 7 at Cypress Village • Independent Living • Personalized Assisted Living • Skilled Nursing • • Alzheimer's and Dementia Care • On -Site Rehab • Respite Care • Lifecanbeawonderfuladventureatanyage,especiallywhenyouhavethe freedomtomakeyourowndecisionaboutwhereandhowyouliveit.Cypress Villageisdesignedforthosewhoappreciateextraordinaryindependencewith thesecurityof LifeCareprotectionandourCareforLifeGuarantee. 4600 Middleton Park Circle East Jacksonville FL, 32224 Call to Schedule Your Personalized Visit Today! 904-807-6190 -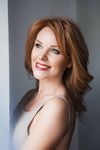 9 Managing Partner . . Craig Smith Partners . . Bill Barnett, Fraser Burns, E. Karl Frisch Executive Chef . . DeJuan Roy Sous Chef . . Dale Little Director of Sales & Development . . Gary Smith Group Sales, Box Office Manager . . Becky Uibel Bar Manager . . Bobby Newberry Legacy Servers . . Lois Adkins, Pam Carmichael, Joey Nicholas, Paul Nickas, Eric Maida Dining Room Managers . . John Williams, Leanna Boyer Accounting Director . . Lisa Smith Marketing . . MediaShare Consulting Marketing Coordinator . . Hannah Johnson Print Production . . Tim Ware Producer, Director . . Tod Booth* Choreographer . . James Kinney* Musical Director . . Cathy Murphy Giddens Stage Manager/Properties . . Patti Eyler* Assistant to the Stage Management Team . . Lilly Bateh Assistant Stage Manager . . Shain Stroff* Dance Captain . . Michelle Pettrucci* Costume Designer . . Camala Pitts & Dorinda Quiles Set Designers . . Dave Dionne & Ian Black Technical Director . . Dave Dionne "Chitty" Design & Construction . . Ian Black Lighting Designer . . Daniel Dungan Light Board Operator . . Luke Holt Sound Designer . . Linnay Bennett Deck Chief . . Joe Mahoney Deck Hand . . Linzy Lauren Wardrobe Supervisors . . Michelle Schoen & Angela McGill Production Staff Alhambra Theatre & Dining 12000 Beach Blvd. | Jacksonville, FL 32246 | (904) 641-1212 *Actors' Equity Association In Loving Memory of Jim "Jimbo" Martin
11 Ensemble Caractacus Potts . . Shain Stroff* Truly Scrumptious . . Jennifer Medure* Grandpa Potts . . Kenneth Uibel* Jeremy Potts . . Trey Murphy Jemima Potts . . Tatum Matthews Baron Bomburst/Lord Scrumptious . . Kurt McCall* Baroness Bomburst . . Lisa Valdini* Goran/Inventor . . Joshua McKinney Doris . . Rachel Anton* Child Catcher/Junkman/Sid/Inventor . . Pierre Tannous Toy Maker/Coggins/Turkey Farmer/Inventor . . Travis Gerald Young* Cast of Characters *Actors' Equity Association Actors' Equity Association (AEA), founded in 1913, represents more than 50,000 actors and stage managers in the United States. Equity seeks to advance, promote and foster the art of live theatre as an essential component of our society. Equity negotiate wages and working conditions, providing a wide range of benefits, including health and pension plans. AEA is a member of the AFL-CIO, and is affiliated with FIA, an international organization of performing arts unions. The Equity emblem is our mark of excellence.
Michelle Pettrucci * Nicole Spencer* Victoria Miller Mikey Reichert Hugo E. Moreno A.J. Cola Children's Chorus Sophia Goral Jillian McKinney Liza Kemna Jude Kennedy JonAshton Reid Caractacus Potts . . Joshua McKinney Grandpa Potts/Baron Bomburst/Goran/ Child Catcher/Toy Maker . . Joe Mahoney Truly Scrumptious/Baroness Bomburst/Doris....Linzy Lauren Jeremy Potts . . Jude Kinney, JonAshton Reid Jemima Potts . . Sophia Goral Understudies
12 WE'RE CHANGING CHANNELS! ...LITERALLY WJCT's PBS Kids 24/7 channel is moving to WJCT 7.3 (Comcast 211). Don't miss out on all the fun starting Friday, June 1, 2018. Financial literacy sponsorship provided by
13 Musical Numbers Act I Overture/Opening . . Orchestra You Two . . Caractacus, Jeremy & Jemima Them Three . . Grandpa Toot Sweets . . Caractacus, Truly, Jeremy, Jemima & Ensemble Act English . . Doris & Goran Hushabye Mountain . . Caractacus Me Ol' Bamboo . . Caractacus & Ensemble Posh . . Grandpa, Jeremy & Jemima Chitty Chitty Bang Bang . . Caractacus, Jeremy, Jemima & Truly Truly Scrumptious . . Jeremy, Jemima & Truly Finale . . Company Act II Entr'acte . . Orchestra Vulgarian Town Square . . Vulgarians The Roses of Success . . Grandpa & the Inventors Lovely, Lonely Man . . Truly Chu-Chi Face . . Baron & Baroness Bomburst Teamwork . . Caractacus, Truly, Toy Maker & Children The Bombie Samba . . Baroness & Ensemble Doll on a Music Box . . Truly & Caractacus Finale . . Company The videotaping or making of electronic or other audio and/or visual recording of this production or distributing recordings on any medium including the internet is strictly prohibited, a violation of the author's rights and actionable under United States law.
12000 Beach Blvd. | Jacksonville, FL 32246 | (904) 641-1212
14 CALL US TODAY AT 904-641-0600 TAKE $25 OFF OUR YEARLY PREVENTIVE MAINTENANCE PLAN! Regularly priced $149.95 per system Be confident that your air conditioner is ready for the long, humid summer. Our expert technicians are here to respond to your air conditioning needs so that your issues are resolved quickly. We understand that your comfort is paramount and we are ready to deliver – on your schedule. Call us today to schedule your service! MAN is your a/c trying to tell you something?
15 Ken Uibel* GRANDPA POTTS From Snoopy to Marley and the Christmas ghosts, Ken has done the gamut of character work in his 50 years in theater. It is with a light heart that he gets to do a rarity; a show he's never done before. Thanks to Tod and Craig for this opportunity, and his wife Becky and daughter Katie for... well, everything. Jennifer Medure* TRULY SCRUMPTIOUS Jennifer is excited to return to the Alhambra stage for Chitty Chitty Bang Bang! A Jacksonville native, Jenny attended Douglas Anderson School of the Arts, then continued her studies at The Boston Conservatory of Music. Favorite roles include Dorothy Cratchit (Christmas Carole), Grace Farrell (Annie), Sandy (Grease!), and Velma VonTussle (Hairspray). Thanks to her family, friends, cast and crew for their love and support. This show is dedicated to her two amazing kids, Charlie and Grace and to her mother. Trey Murphy JEREMY POTTS Trey is no stranger to the Alhambra. His first experience was in his mother's belly while listening to his father perform as Jesus in Jesus Christ Superstar on this very same stage. Nine years later he is making his Alhambra debut. Audiences may remember him from the Destination Dino commercial for the Jacksonville Zoo and can see more of him on his YouTube channel, PorTREYals! He is so thankful for his parents support, and would like to thank Mama Cathy and Tod Booth for believing in him. Shain Stroff CARACTACUS POTTS Shain has been working professionally in theatre nationally and abroad as a performer, choreographer, and stage manager for the past 18 years and now calls Jacksonville home. Alhambra performance credits include Anything Goes, The Drowsy Chaperone, South Pacific, Willy Wonka, Christmas Carole, White Christmas, 9 to 5 and The Addams Family.
16 Visit on all your devices! Online Free monthly newspaper! Print Connect with us for the latest news! Social 904-710-2020 Jax4Kids.com fb.com/jax4kids @jax4kids What,Where & When for Kids! Sports Camps Resources for Parents Things to Do Places to Go Kids Eat Free Classes
17 Lisa Valdini* BARONESS BOMBURST Lisa is happy to be back on the Alhambra stage! Her most recent shows include A Fox On the Fairway, Annie, Steel Magnolias and Come Blow Your Horn. When not on stage, Lisa performs behind a microphone, doing voice overs and narrating audio books. She was the voice of Winn Dixie for 12 years and was the host of All In Good Taste on HGTV and the DIY network. Kurt McCall* BARON BOMBURST/LORD SCRUMPTIOUS What could be better than being back on the boards at the Alhambra Theatre & Dining? Getting to play opposite of Lisa Valdini Booth, of course! You may remember him from Annie portraying the role of President Roosevelt. Other show credits include White Christmas, Big River, Sister Act, The Sound of Music and Dreamgirls. He would like to thank his mom, family and friends for all their love and support. Love and miss you Dad!
Tatum Matthews JEMIMA POTTS Tatum, age 9, is excited to be back on the Alhambra stage this summer, having previously been in Annie and Show Boat. She would like to thank her family, friends and teachers for supporting her love of theater, and Tod Booth for the opportunity to be in one of her favorite musicals! Joshua McKinney GORAN/INVENTOR Joshua is honored to be joining the Alhambra Family. He has a Masters of Fine Arts in musical theater from San Diego State University and is currently the director of theater at West Nassau High School. His credits include Judy: A Tribute, Romy and Michelle's High School Reunion, Storyville, Miss Saigon, Guys and Dolls, Songs For A New World, The Full Monty and Spamalot. Joshua would like to thank his family and friends for their support.
18 S T . S I M O N S I S L A N D , G E O R G I A 8 0 0 . 3 4 2 . 0 2 1 2 | K I N G A N D P R I N C E . C O M "C E R T I F I C AT E O F E XC E L L E N C E " 8 C O N S E C U T I V E Y E A R S TripAdvisor "A M ER IC A'S FAVOR IT E BE ACH TOW N" A ND "MOST ROM A NT IC TOW N" Travel+Leisure Georgia's
19 Rachel Anton* DORIS Rachel is thrilled to be back at the Alhambra! She was last seen on this stage as Lizzie in Christmas Carole. A native New Yorker, she has performed off-Broadway as well as regionally starring in shows such as Evita, Joseph and the Amazing Technicolor Dreamcoat and Fiddler on the Roof, just to name a few. As a voice over artist, she can be heard in many national radio and television commercials, as well as the MTV series Daria and Spy Groove. Travis Gerald Young* TOY MAKER/COGGINS/FARMER/INVENTOR A graduate of Florida State University's theater program, Travis is pleased to once again be returning to the Alhambra stage. Previously, he has appeared in several productions here at the Alhambra including 9 to 5, Anything Goes, Annie, Sister Act, and Christmas Carole. Travis is grateful to his family for their support. Pierre Tannous CHILD CATCHER/JUNK MAN/SID/INVENTOR Pierre is excited to be back at the Alhambra for his fourth show, after being previously seen in Show Boat, Annie and Christmas Carole. He's been traveling around Florida since leaving his position as resident Assistant Stage Manager at Palm Beach Dramaworks. His previous credits include The Lion in Winter, Cabaret, The Lion, the Witch and the Wardrobe, and Hair.
Michelle Petrucci ENSEMBLE OriginallyfromNewJersey,MichellehasherBachelor of Fine Arts degree from the Boston Conservatory. She's currently the dean of theater at Dreyfoos School of the Arts in West Palm Beach and has directed and choreographed extensively in Boston and South Florida. Her favorite credits include Chitty Chitty Bang Bang (First National Tour), Camelot (National Tour) and A Chorus Line. She has also directed and choreographed in Boston and South Florida.
20 To schedule an audition, visit JaxChildrensChorus.org or call 353-1636, ext. 1 Do you know a child who loves to sing? visitusonline JaxChildrensChorus.org AUDITIONING FOR GRADES 2-12 Nofeetoaudition•Need-basedscholarshipsavailable
21 Nicole Spencer* ENSEMBLE Nicole earned her Bachelor of Fine Arts in dance from Florida State University. She was also the dance captain on the first national tours of Dirty Dancing and The Bodyguard. Nicole has performed with Princess Cruises and on Saturday Night Live, and has also had the honor to ballroom dance for an Andrea Bocelli concert. Love to Christopher! Hugo E. Moreno* ENSEMBLE Originally from Ft. Lauderdale, Hugo attended Ithaca College for theater and dance. He has been performing in south Florida for about 10 years, including his recent roles in The Wick Theatre's Jerry's Girls and Brigadoon. Other credits include Aida, Evita, Carousel, West Side Story, and A Chorus Line. He is grateful to God, his family and friends, and his love A.J. for their endless love and support.
Victoria Miller ENSEMBLE Victoria has had the pleasure of performing at the Alhambra in The Addams Family and Christmas Carole. She currently teaches dance at Grace Conservatory of Dance and has choreographed multiple productions at Jacksonville University. Victoria wants to thank her family, friends and husband for their constant love and support! www.victoriaelizabeth.net Mikey Reichert* ENSEMBLE Mikey is very excited to be making his Alhambra debut! A recent graduate of the University of Central Florida, he holds a Bachelor of Fine Arts degree in musical theatre and a minor in dance. His past credits include Beauty and the Beast, Speech & Debate, and the Grinchmas Wholiday Spectacular at Universal Studios, Orlando. www.mikeyreichert.com
22 Liza Kemna CHILDREN'S CHORUS A 9-year-old homeschooler, Liza is grateful to make her Alhambra debut! She has performed at the Northeast Florida Conservatory in Annie and My Fair Lady, and the Jewish Community Alliance's theater production of Willy Wonka and Annie productions. Liza is thankful to God, her family and all her new theater friends. Jude Kennedy CHILDREN'S CHORUS Although this is Jude's first time performing on this stage, he is not new to theater. Jude's last performance was in Joseph and the Amazing Technicolor Dreamcoat at Players By The Sea. He'd like to thank Tod for this opportunity and his mother, Linzy Lauren, for her support in his passion for performing. A.J. Cola* ENSEMBLE A.J. is thrilled for his debut at the Alhambra! As a native south Florida actor, he has appeared in La Cage aux Folles, Spamalot, Aida, Big River, Carousel, Pippin, Brigadoon, Jerry's Girls and She Loves Me. Thank you to his friends, family and his boyfriend Hugo for all their love and support! Jillian McKinney* CHILDREN'S CHORUS Jillian is thrilled to be in her first production at the Alhambra. She is currently a fifth grader at Patterson Elementary. Jillian was bit by the acting bug a couple years ago and has been going strong since. Her most recent role was Summer in School of Rock. JonAshton Reid CHILDREN'S CHORUS JonAshton, age 10, just graduated from the fifth grade in the top 5% of all Duval County public schools for outstanding achievement. This is his first time on this stage, but has previously performed in The Lion King, Alice in Wonderland and Newsies.
23 Tod Booth* PRODUCER/DIRECTOR After 54 years in the business (over 30 years in Jacksonville) and the continued support of his artistic staff and management of the Alhambra - Tod continues to live his dream! Cathy Murphy Giddens MUSICAL DIRECTOR Cathy has musically directed many productions both regionally and off-Broadway including multiple concerts in Carnegie Hall and Lincoln Center. She holds a Bachelor of Music and Master of Arts in teaching from Jacksonville University and has served as the musical director at the Alhambra for the past six years. James Kinney* CHOREOGRAPHER Recently named Best Choreographer by Broadway World for his work on Casa Mañana's Children of Eden, James choreography can be seen on stages and television screens across the country. Currently he's developing a new musical, The Gravity of Love. www.jamesakinney.com @jkinneydance Patti Eyler* STAGE MANAGER Patti has been alternating on stage and offstage roles. Most recently she served as Stage Manager for Five Guys Named Moe, a delight from opening to closing. Thank you for supporting live theater! Sophia Goral* CHILDREN'S CHORUS Sophia is excited about her first appearance at the Alhambra! She recently starred in her school's production of Disney's 101 Dalmatians as the infamous Cruella de Vil. In addition to singing and acting, Sophia enjoys horseback riding and swimming. She would like to thank her parents for their love and support.
24 Rehabilitation | Adult Day Care | Home Health Care | Long-Term Care | Memory Care | Independent Living Has Listed RiveR GaRden in tHe state of fLoRida nuRsinG Home tHe seRvinG ouR JacksonviLLe aRea community witH exceLLence since 1946 8 GoveRnoR's GoLd seaLs foR exceLLence in LonG-teRm caRe 5-staR RatinGs in eveRy cms and aHca cateGoRy RiverGardenSeniorServices www.rivergarden.org | 11401 Old St. Augustine Road (at I-295 South) | Jacksonville, FL 32258 | 904-260-1818 Thank You Jacksonville For Your Continuing Trust and Support
26 2018 ROYALTY PARTNERS Gregory Adams Nancy Babineaux Douglas Barwell William & Joyce Blackburn Thad & Mary Boggs Hubert & Jessica Booth Arlen Bowen Jimmy & Gwendolyn Branch Joe & Vicki Buckles Bonnie & Rich Burna Craig & Debbie Cascone Jack & Dottie Cernik Ron Clark Andre & Sandy Cote Guy Cote Mike & Karen Craft Bob & Sharon Cybularz Ramon & Virginia Deleon Hilton & Joy Dempsey David Dickerson George And Louise Dickinson Paula Dow John & Rhonda Ellis Wilbur Farling Bob & Deb Farris Tom & Geri Ferry Sharon Fowler Kelly Gonzalez Kitty Gunn Elvin Hartung Rick & Sandra Hersey Ken & Teresa Hunter Barbara & Sam Hurlbert T.R. Jackson Robert Janson Nik & Adinah Johnson Mary Johnson Dan & Dianne Jones Austin & Audrey Kelley Robert & Joyce Kennedy II Dick & Becky Kocerha James & Karen Kwaak Bill & Anna Large Jay & Laurayne Leek Barbara Little Laura Luisi Thomas & Lora Annette McDaniel Linda McNamara Donnie & Judy Metzger Justin & Christine Miller Stuart & Anne Morgan James & Sheila Moser George & JoAnne Nigro James O'Keefe Larry & Glenyce Payne Roger & Patricia Perkins John & Anna Porter William & Angela Reynolds Richard Ross Roslyn Russell Abdur-Rahman Toby & Pam Sands Elizabeth Scott John & Marci Smith John & Karen Spiegel James Stackhouse George & Nancy Suddath Kathy Surcey Jerry & Jeanne Sutton Carl & Michelle Taylor Buddy & Debbie Underwood Ray Van Tassell Joe & Ora Vella Robert & Pat Zacharias
27 Kiss me, Kate A TOPSY-TURVY MIX OF MISTAKEN IDENTITY, GANGSTERS & ROMANTIC ENTANGLEMENTS. MUSIC&LYRICSBYCOLEPORTER AUGUST 1 - SEPTEMBER 9
28 Creating beautiful smiles STAGEWORTHY JAVIER J. BRITO FAMILY AND IMPLANT DENTISTRY 520 Jacksonville Drive, Jacksonville Beach, FL 32250 (904) 249-4085 | fd@britodental.com