Landscape Character Assessment - Guidance for England and Scotland - Italia Nostra Educazione
Page content transcription
If your browser does not render page correctly, please read the page content below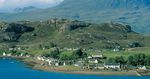 Landscape Character Assessment
                                                                           Guidance for England and Scotland

The Countryside Agency                        Scottish Natural Heritage
John Dower House,                             2 Anderson Place
Crescent Place, Cheltenham,                   Edinburgh EH6 5NP
Gloucestershire GL50 3RA                      Tel: 0131 446200
Tel: 01242 521381                             Fax: 0131 4462405
Fax: 01242 584270                             www.snh.org.uk
www.countryside.gov.uk

CAX 84
This document is printed on recycled paper.
April 2002
LANDSCAPE CHARACTER ASSESSMENT
  GUIDANCE FOR ENGLAND AND SCOTLAND

              Prepared on behalf of

             The Countryside Agency

                       and

            Scottish Natural Heritage

                        by

                Carys Swanwick

            Department of Landscape

              University of Sheffield

                       and

              Land Use Consultants

                      2002
ACKNOWLEDGMENTS

This guidance has been supported by a working group comprising Liz Bingham, Rick Minter and Carol Somper of the
Countryside Agency, and Rebecca Hughes of Scottish Natural Heritage. Further advice has been provided by a wider
steering group of officers from each agency. We are indebted to input from the Scottish Natural Heritage Landscape
Group, the Countryside Agency's Countryside Character Advisory group, and the many practitioners who
contributed comments on the Interim Landscape Character Assessment Guidance.
FOREWORD

The landscape determines the character of the British countryside and influences our daily life. However, landscape
is not a static thing. It has always been changing and will continue to do so - in some places suddenly and dramati-
cally, in others, gradually and subtly.

Most of us welcome progressive change, but do not want to see development running amok. We applaud new
woodland to enhance the landscape, but know that planting and management must be sensitive to the locality. We
can be excited by bold regeneration for places in need of improvement, but recognise that the new development
must work around the best of the old, rather than sweep it away.

Policy makers and practitioners need techniques to identify what gives a locality its own sense of place and makes it
different from other areas, and which conditions should be set for any new development and change. Landscape
Character Assessment has been used for these purposes for many years now, especially in England and Scotland.

This document consolidates latest thinking on the subject and sets out updated advice. Policy makers and practition-
ers will continue to have to make tough decisions on development and change. We believe this document, and the
topic papers which follow, can help inform those decisions, underpin planning policies, and ensure positive change in
the landscape.

Richard Wakeford
Chief Executive,The Countryside Agency

Roger Crofts
Chief Executive, Scottish Natural Heritage
CONTENTS

Part 1   A practical guide to Landscape Character Assessment
                                                                 page
1        Introduction                                             1

2        Principles and process                                   8

3        Defining the scope (step 1)                             17

4        Desk study (step 2)                                     21

5        Field survey (step 3)                                   30

6        Classification and description (step 4)                 37

7        Making judgements based on landscape character          52

Part 2   Landscape Character Assessment in practice

8        Applications in planning                                61

9        Applications in landscape conservation and management   74

         References                                              82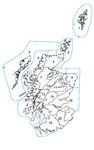 PART 1

     A PRACTICAL GUIDE TO
LANDSCAPE CHARACTER ASSESSMENT

                          Promotional artwork for countryside character area 103 Malvern Hills.
            Reproduced by kind permission of Herefordshire Council Parks & Countryside Service.
                                                           Original artwork by Clive McWilliam.
CHAPTER 1
INTRODUCTION

WHAT THIS GUIDANCE                    value, but are likely to focus on the       issued to respond to the evolv-
IS ABOUT                              principles rather than the details,         ing needs of practitioners.
1.1 This guidance provides            and the separate summary may be
updated advice on Landscape           useful for this purpose. We envis-      Look at the 'Finding your way around'
Character Assessment, an impor-       age this audience including those       section at the end of this introduction
tant tool for all those involved in   people:                                 to see which parts of the guidance
influencing the landscape. The                                                meet your needs and to find out more
guidance reflects how methods and     •   who need to consider how            about the contents of different
techniques for Landscape                  Landscape Character                 sections.
Character Assessment have devel-          Assessment can inform
oped in recent years and builds           decision-making at central,         THE CONTEXT
upon interim guidance which was           regional, and local government      OF SUSTAINABLE
the subject of consultation in 1999       level, and in the private and       DEVELOPMENT
[1]. This new guidance has been           voluntary sectors;                  1.6 The need to incorporate
prepared for England and Scotland,    •   who influence the character of      landscape considerations into
although aspects may have                 the landscape and need to know      decision-making is not new, but has
relevance to other parts of the           what such assessments mean          grown in importance as the empha-
British Isles (para 2.2).                 for them, for example farmers,      sis on sustainable development has
                                          foresters, highway engineers and    increased. The Government's
1.2 This document sets out the            those responsible for develop-      Sustainable Development Strategy A
full scope of activity potentially        ment activity;                      Better Quality of Life [2], sets out
involved in a Landscape Character     •   who may become involved in          the following definition of sustain-
Assessment, but it may well be            Landscape Character                 able development:
possible to undertake a more              Assessment because they are a
modest exercise that will still           stakeholder - that is, with a       "It means meeting four objectives
inform decision-making.                   particular interest in the          at the same time in the UK and the
                                          landscape which they wish to        world as a whole:
WHO THE GUIDANCE                          express.
IS AIMED AT                                                                   •   social progress that recognises
1.3 The guidance is aimed at all      1.5 The guidance has been organ-            the needs of everyone;
those individuals and organisations   ised to meet the needs of these         •   effective protection of the
whose activities affect the           different audiences. It has two             environment;
landscape. Its main audience          parts:                                  •   prudent use of natural
includes those involved in commis-                                                resources; and
sioning, carrying out, and using       • a basic guide to the approach        •   maintenance of high and stable
results from a Landscape Character       and methods of Landscape                 levels of economic growth and
Assessment, including practitioners      Character Assessment (this               employment."
in local authorities, government         document);
departments and agencies, develop-    • a separate series of topic            1.7 Landscape Character
ment companies, utilities and            papers, which offer more detail      Assessment is a tool which can
private practice.                        on particular uses and policy        make a significant contribution to
                                         contexts for Landscape               the objectives that relate to
1.4 Other people and organisa-           Character Assessment.These           'environmental protection' and
tions may find the guidance of           topic papers will continue to be     'prudent resource use' as corner-

1
stones of sustainable development.       1.9 This guidance defines                                                    •                Environmental Impact
In England this is recognised in the     Landscape Character Assessment as                                                             Assessment;
Government's Rural White Paper           addressing both the characterisa-                                            •                Identification of landscape
[3], which endorses the use of           tion process, involving identifying,                                                          indicators;
Landscape Character Assessment as        mapping, classifying and describing                                          •                Natural Heritage Futures.
a way of informing decisions. In         landscape character, and the
Scotland various elements of             process of making judgements                                                 WHY FOCUS
planning legislation now recognise       based on landscape character to                                              ON LANDSCAPE ?
the importance of landscape              inform a range of different                                                  1.11 Landscape is about the
character, such as NPPG 14 [4]. In       decisions. This distinction is the                                           relationship between people and
particular, Landscape Character          most important principle of the                                              place. It provides the setting for
Assessment can help in processes         approach and is stressed through-                                            our day-to-day lives. The term
which:                                   out this guidance.                                                           does not mean just special or
                                                                                                                      designated landscapes and it does
•   identify what environmental and      1.10 Landscape Character                                                     not only apply to the countryside.
    cultural features are present in a   Assessment is one of a growing                                               Landscape can mean a small patch
    locality;                            number of tools which can be used                                            of urban wasteland as much as a
•   monitor change in the environ-       in planning for sustainable develop-                                         mountain range, and an urban park
    ment;                                ment. Among the most relevant                                                as much as an expanse of lowland
•   understand a location's sensitiv-    are those in which character                                                 plain. It results from the way that
    ity to development and change;       assessment has a part to play along-                                         different components of our
•   inform the conditions for any        side assessments of other                                                    environment - both natural (the
    development and change.              environmental resources. Further                                             influences of geology, soils, climate,
                                         details of this wider range of tools                                         flora and fauna) and cultural (the
1.8 For many years, and especially       are contained in Topic Paper 2,                                              historical and current impact of
in the 1970s, the emphasis in            which also briefly discusses where                                           land use, settlement, enclosure and
dealing with landscape as a consid-      Landscape Character Assessment                                               other human interventions) -
eration in land use planning and         fits into these wider initiatives. It                                        interact together and are perceived
management was on landscape              deals with:                                                                  by us (Figure 1.1). People's
evaluation - what makes one area         •      Environmental Impact                                                  perceptions turn land into the
'better' than another. Landscape         •      Quality of Life Capital;                                              concept of landscape. This is not
assessment emerged in the mid-80s
as a tool to separate the classifica-       Figure 1.1: What is landscape?
tion and description of landscape
character (i.e. what makes one
area 'different' or 'distinct' from
another) from landscape evaluation.
                                                                                                                   FAU A &

During recent years yet more
                                                                                                                       NA
                                                                                                                      R
                                                                                              SOIL

                                                                                                                   FLO

emphasis has been placed on the
                                                                            AI

                                                                                                                                      SE
                                                                               R

                                                                                                  S

                                                                                                                                     U
                                                                                &

                                                                                                                                D
                                                                                 CL

                                                                 LA
                                                                                                                                N
                                                                                    I

                                                                      ND
role of landscape character and the
                                                                                                                               LA
                                                                                     M

                                                                                                                                                          T
                                                                                      AT

                                                                           FO                                                                         N
                                                                                                                                                   ME
                                                                                         E

                                                                                RM                                                            LE
                                                                                                                                         TT
process has become described as                                GEO
                                                                                                                                      SE
                                                                  LOG
                                                                           Y                                                                                  RE
Landscape Character Assessment                                                                                                             ENCLOSU
                                                                                                LANDSCAPE
to reflect this. In Scotland this                               COLOUR
                                                                                                                                           MEM
                                                                           E                                                                  O      RIES
                                                                    TUR
term has been used to describe the                               TEX
                                                                             N
                                                                        T ER                                                    AS
                                                                      T
national programme of assessment.                                  PA
                                                                             RM
                                                                                                                                     SO
                                                                                                                                       CI
                                                                                                                                         AT
                                                                           FO                                                              IO
The concept of landscape character
                                                                                                                    PRE
                                                                                        S

                                                                                                                                             NS
                                                                                                          / FEEL
                                                                                        D
                                                                                     UN

                                                                                              S

                                                                                                                     FER
                                                                                              ELL
                                                                                 SO

is also central to the Countryside
                                                                                                                       ENC
                                                                                                    TOUCH
                                                                                            SM

                                                                                                                          ES

Agency's Countryside Character
initiative and national framework of
character areas in England.

                                                                                                                                                                     2
Introduction

just about visual perception, or how    1.14 Landscape Character                     both at the level of plans and
we see the land, but also how we        Assessment is not a tool designed            policies, and at the level of
hear, smell and feel our surround-      to resist changes that may influence         individual development
ings, and the feelings, memories or     the landscape. Rather it is an aid to        proposals.
associations that they evoke.           decision-making - a tool to help
Landscape character, which is the       understand what the landscape is         Landscape conservation,
pattern that arises from particular     like today, how it came to be like       management and
combinations of the different           that, and how it may change in the       enhancement
components, can provide a sense of      future. Its role is to help ensure       •   providing a basis for the prepa-
place to our surroundings.              that change and development does             ration of landscape management
                                        not undermine whatever is charac-            strategies;
1.12 People value landscape for         teristic or valued about any             •   informing work on special areas,
many different reasons, not all of      particular landscape, and that ways          including identification of areas
them related to traditional             of improving the character of a              for designation, mapping of
concepts of aesthetics and beauty.      place can be considered. It can be           boundaries, justifications for
It can provide habitats for wildlife    a powerful tool to aid the planning,         special application of policies,
and a cultural record of how            design and management of                     justification for special treat-
people have lived on the land and       landscapes.                                  ment by designation, and input
harnessed its resources. Landscape                                                   to management plans and other
can have social and community           1.15 Landscape Character                     management initiatives;
value, as an important part of          Assessment has been used in a            •   helping to guide land use change
people's day-to-day lives. It can       wide range of situations throughout          in positive and sustainable ways,
contribute to a sense of identity,      England, Scotland and further afield,        for example programmes of
well-being, enjoyment and inspira-      and its role is likely to increase in        woodland expansion, and new
tion. It has economic value,            the future. The main applications            uses for disturbed and degraded
providing the context for economic      are summarised below to illustrate           land;
activity and often being a central      the range:                               •   informing the targeting of agri-
factor in attracting business and                                                    environment schemes;
tourism. Landscape Character            Planning                                 •   contributing to wider environ-
Assessment has emerged as an            •   informing development plan               mental initiatives such as Local
appropriate way to look at                  policies at strategic (regional          Agenda 21, Biodiversity Action
landscape because it provides a             and structure plan) and local            Plans, State of the Environment
structured approach to identifying          level;                                   Reports and, in Scotland,
character and distinctiveness as        •   studies of development poten-            Natural Heritage Futures.
well as value.                              tial, for example to help in
                                            finding sites for new develop-       1.16 Examples of the use of
USES OF LANDSCAPE                           ment, especially in or on the        Landscape Character Assessment in
CHARACTER                                   edge of towns, and in the wider      this range of applications can be
ASSESSMENT                                  countryside;                         found in Chapters 8 and 9. The
1.13 Landscape Character                •   informing the siting, spacing,       growing importance of Landscape
Assessment recognises the funda-            scale, and design conditions for     Character Assessment, particularly
mental role played by farming and           particular forms of development      in the planning arena, is emphasised
forestry and by different forms of          such as housing, minerals and        in several of the current series of
development in fashioning the               wind energy;                         Planning Policy Guidance notes
landscape. Virtually the whole of       •   contributing to landscape capac-     issued by central government
the British landscape owes its              ity studies relating to the supply   (PPGs in England, NPPGs in
character as much to the influence          of land for housing, minerals,       Scotland), and in the Government's
of these activities as to understand-       renewable energy or other land       Rural White Paper [3]. Key aspects
ing the influences of geology, soils,       uses;                                of these references are summarised
landform, climate, and flora and        •   providing an input to                in Box 1.1.
fauna.                                      Environmental Assessment,

3
Introduction

Box 1.1: References to Landscape Character Assessment in Planning Policy Guidance

PPG 1 General Policy and Principles (England) 1997
Annex A on the handling of design issues states that "Policies should be based on a proper assessment of the
character of the surrounding built and natural environment, and should take account of the defining characteris-
tics of each local area".

PPG 7 The Countryside - Environmental Quality and Economic and Social
Development (England) (1997)
Contains a specific section on the character of the countryside and makes reference to The Character of England
map. It states that the character approach "should help in accommodating necessary change without sacrificing
local character. It can help ensure that development respects or enhances the distinctive character of the land
and the built environment".

PPG 15 Planning and the Historic Environment (England) (1994)
States that "The physical survivals of our past are to be valued and protected for their own sake, as a central
part of our cultural heritage and our sense of national identity…Their presence adds to the quality of our lives,
by enhancing the familiar and cherished local scene and sustaining the sense of local distinctiveness which is so
important an aspect of the character and appearance of our towns, villages and countryside."
It goes on to note that "in the countryside, the detailed patterns of fields and farms, of hedgerows and walls, and
of hamlets and villages, are among the most highly valued aspects of our environment." Registers of historic
parks and gardens and of battlefields are referred to and work on the identification and components of the
wider historic landscape are described. It notes that "The whole of the landscape, to varying degrees…is an
archaeological and historic artefact…much of its value lies in its complexity, regional diversity and local distinc-
tiveness".

NPPG 1 (Revised) The Planning System (Scotland) (2000)
In this revised NPPG there is explicit reference to the character approach in relation to design in paragraphs
15-17 where it states "Development Plans should include broad design parameters based on a sound analysis of
the character of an area."

NPPG 14 Natural Heritage (Scotland) (1998)
In December 1998, the Scottish Office issued National Planning Policy Guideline 14 on the Natural Heritage. In
its introduction, the NPPG stresses the complex nature of the natural heritage and the close links with
Scotland's culture and economy. It notes that "Natural heritage embraces the combination and interrelationship
of landform, habitat, wildlife and landscape and their capacity to provide enjoyment and inspiration. It therefore
encompasses both physical attributes and aesthetic values and, given the long interaction between human
communities and the land in Scotland, has important cultural and economic dimensions." Focusing on landscape
protection and enhancement, the guidelines describe the wide variety of landscapes found in Scotland, and their
role in shaping regional identities and contributing to the quality of life. The guidelines describe the interaction
of the natural environment with buildings and other cultural features in creating identity and character. The
NPPG makes explicit reference to Scottish Natural Heritage's programme of landscape character assessments
and notes that these now cover the whole of Scotland. It describes the use of these assessments in the
planning process, highlighting their role in providing guidance on the capacity of the landscape to accommodate
development, and informing policy development and development control processes. Turning to the 'action
required' of planning authorities, NPPG 14 states that Structure Plans should "include policies for protecting and
enhancing the character of landscapes of regional importance, including any areas of importance for their wild
land character" and that Local Plans should "include policies for the conservation and/or enhancement of
landscape character".                                                                                        /...contd.

                                                                                                                          4
Introduction

    Box 1.1 (contd.)
    NPPG 18 Planning and the Historic Environment (Scotland) (1999)
    The relationship between historic buildings, cultural features and the natural environment can help give an area its
    particular identity and character. The spaces between buildings, the settings of historic buildings and areas,
    historic landscapes, urban parks, historic street patterns, historic battlefields and memorials are particularly signifi-
    cant in this respect.

    PAN 60 Planning for the Natural Heritage (Scotland) (2000)
    This Planning Advice Note furthers the statements made in NPPG 14 by stating that "Safeguarding and enhancing
    landscape character is an important planning objective." It goes on to state how the national Landscape Character
    Assessment programme covers the whole of Scotland and how different planning authorities are making use of
    the information. "Planning authorities are finding landscape character assessment to be of value in informing devel-
    opment plan policies; preparing locational strategies for mineral extraction, renewable energy developments and
    forestry; determining environmental and settlement capacity; reviewing Green Belt boundaries; designing land
    renewal schemes; determining individual planning applications; and responding to Woodland Grant Scheme consul-
    tations."

    Rural White Paper (England) (2000)
    Section 9.3 of the Government's Rural White Paper Our Countryside:The Future - A Fair Deal for Rural England [2]
    deals with the importance of understanding, evaluating and protecting countryside diversity and character. In
    particular, it stresses the need to find ways of "ensuring that the valued features and attributes of the whole
    countryside are conserved and enhanced." It cites this guidance as a means "to help those interested in carrying
    out character assessment at sub-regional level" using the national character map as a starting point and guide, and
    as a tool for local authorities "to seek ways to enrich the countryside as a whole...and maintain its distinctive
    local features."

RELATIONSHIP TO                              •   Interim Landscape Character             the Countryside Agency in collabo-
PREVIOUS GUIDANCE                                Assessment Guidance.                    ration with English Nature and
1.17 This advice supersedes                      Countryside Agency/Scottish             English Heritage. Local authorities
several earlier documents that gave              Natural Heritage (1999) [1]             have been increasingly active,
guidance on landscape assessment                                                         although the quality of Landscape
in England and Scotland, namely:             All these documents served a                Character Assessments varies
                                             purpose at different stages in the          considerably. In the same period
•    Landscape Assessment: a                 evolution of Landscape Character            the major Scottish national
     Countryside Commission approach.        Assessment (see Topic Paper 1)              programme of Landscape Character
     Countryside Commission. CCD             but they are no longer up-to-date.          Assessment has been completed,
     18 (1987) [5]                                                                       which involved all Scottish local
•    Landscape Assessment: Principles        1.18 Since the last main guidance           authorities and some other organi-
     and Practice. Countryside               of 1993 there has been a major              sations such as the Forestry
     Commission for Scotland.                increase in Landscape Character             Commission. The experience
     (1991) [6]                              Assessment work. The Character of           gained, and the lessons learnt from
•    Assessment and conservation of          England map [9], jointly published in       all this work, has informed this
     landscape character:The                 England by the former Countryside           guidance. Further details of the
     Warwickshire Landscapes Project         Commission and English Nature,              national initiatives in England and
     approach. Countryside                   provides a national framework for           Scotland, and their relevance to
     Commission. CCP332 (1991)               more detailed assessments by local          more detailed assessments about
     [7]                                     authorities and others. This frame-         to start or be planned, are given in
•    Landscape Assessment Guidance.          work has recently been                      Chapter 6 and Topic Paper 1.
     Countryside Commission. CCP             strengthened by the development
     423 (1993) [8]                          of a national landscape typology by

5
Introduction

FINDING YOUR                                              aspects of Landscape Character                           information. There is a less
WAY AROUND                                                Assessment. In addition, this                            formalised Scottish network as well
1.19 If you are new to Landscape                          guidance is accessible through the                       with the relevant local authority
Character Assessment you should                           web pages of the Countryside                             officers, which meets with the SNH
concentrate on this main document.                        Agency and Scottish Natural                              Landscape Group with occasional
After this introductory section it is                     Heritage (SNH)1. Further case                            seminars on landscape character
divided into two parts. The first                         studies and topic papers will be                         assessment and applications under
provides a basic practical guide to                       added in future. In Scotland the full                    SNH's 'Sharing Good Practice'
what Landscape Character Assessment                       set of assessments produced                              programme. Also, the Countryside
means and how it is carried out. The                      through the national programme is                        Agency is funding a small number
second demonstrates the wide range of                     published and available from                             of Landscape Character
different uses for such an assessment.                    Scottish Natural Heritage [10-38].                       Assessments to show how
The contents of the two parts in more                     A Countryside Character                                  Landscape Character Assessment
detail are shown in Box 1.2                               Network has been established and                         can be undertaken and applied at
                                                          provides a forum for exchanging                          each level in the hierarchy, from
NEED MORE                                                 experience on the use of Landscape                       regional to local, all with particular
INFORMATION ?                                             Character Assessments2. Its                              emphasis on stakeholder
1.20 The references provide                               newsletters and workshop reports                         participation.
further information on various                            provide a useful range of relevant

1 View   the guidance, and related topic papers, at www.countryside.gov.uk/cci/guidance and www.snh.org.uk/strategy/LCA

2 Formore information on the Countryside Character Network see the Countryside Agency's website at www.countryside.gov.uk/cci/character_network
For more detail on Landscape Character Assessment in Scotland, see the SNH website at www.snh.org.uk

   Box 1.2: Organisation and content of main guidance

   PART 1                     A PRACTICAL GUIDE TO LANDSCAPE CHARACTER ASSESSMENT

   Chapter 1                  Introduction

   Chapter 2                  Principles and process
   Introduces the principles of the approach and gives an overview of the process. Identifies a series of key steps,
   which are then described in detail in the following chapters.

   Chapter 3                  Defining the scope (step 1)
   Stresses the importance of establishing the scope of an assessment before embarking on the work and deals
   with issues such as purpose and aims, scale and level of detail, resources required, approaches to making judge-
   ments, and decisions about outputs from the work.

   Chapter 4                  Desk study (step 2)
   Describes the important preparatory work that must be done before embarking on field survey, reviews sources
   of map information on a range of different topics, and describes the preparation of map overlays as a basis for
   preliminary identification of landscape types.

   Chapter 5                  Field survey (step 3)
   Outlines the important contribution of field survey and ways of carrying out this work comprehensively and
   effectively.
                                                                                                         /...contd.

                                                                                                                                                        6
Introduction

    Box 1.2 (contd.)

    Chapter 6          Classification and description (step 4)
    Looks at the principles and practice of landscape characterisation, including approaches to classification, consis-
    tency in terminology, dealing with boundaries and descriptions of character.

    Chapter 7          Making judgements based on landscape character
    Examines the way that Landscape Character Assessment can inform decisions and the range of approaches to
    making judgements about the landscape.

    PART 2             LANDSCAPE CHARACTER ASSESSMENT IN PRACTICE

    Chapter 8          Applications in planning
    Reviews the way that Landscape Character Assessment is being applied in work relating to the planning system,
    including development plan policies, studies of development potential, and design of new development.

    Chapter 9          Applications in landscape conservation and management
    Reviews the way that Landscape Character Assessment is being used in relation to the development of landscape
    management strategies, work on particular designated areas, and in guiding major landscape change, for example
    arising from woodland expansion or agricultural change.

    Topic Paper 1              Recent practice and the evolution of Landscape Character
                               Assessment

    Topic Paper 2              Links to other sustainability tools

    Topic Paper 3              Landscape Character Assessment - how stakeholders can help

    Forthcoming Papers

    Available Summer/Autumn 2002

    Topic Paper 4              Use of GIS and other computer methods

    Topic Paper 5              Historic landscape characterisation

    Topic Paper 6              Techniques and criteria for judging capacity and sensitivity

    Topic Paper 7              Development and new landscape character

    Topic Paper 8              Landscape character and wind energy developments

    Available early 2003

    Topic Paper 9              Climate change and natural forces - the consequences for
                               landscape character

7
CHAPTER 2
PRINCIPLES AND PROCESS

INTRODUCTION                              2.2 The approach described here         and funds available to carry out the
2.1 This chapter sets out some of         is common to both Scotland and          work. The Agencies do not intend
the key principles which underpin         England. Similar work is also carried   that this advice should be overly
Landscape Character Assessment.           out in Northern Ireland and in the      prescriptive - practitioners must
It goes on to introduce the basic         Republic of Ireland, and although       have some flexibility to respond to
process which is used, identifying a      Wales has taken a different             local circumstance. The guidance is
series of steps which should be           approach in its LANDMAP initia-         intended to establish some basic
followed. The method which is             tive, some of the principles set out    ground rules, describing the
described here and which is being         here chime with practice in Wales.      essence of the approach, clarifying
widely used throughout the United         The examples used are drawn             some of the terminology, and point-
Kingdom has emerged over a                predominantly from Scotland and         ing to good practice.
period of some 15 to 20 years. It         England, although reference is also
has been continuously developed           made to work in Ireland.                KEY PRINCIPLES
and refined in the light of experi-                                               OF THE CURRENT
ence and will no doubt continue to        2.3 Landscape Character                 APPROACH
evolve in future. Aspects of the          Assessment offers a framework for       2.4 Four key principles are central
development of Landscape                  techniques that can be used in          to the understanding and appropri-
Character Assessment are                  combinations according to the           ate use of Landscape Character
described in Topic Paper 1.               situation, not least the resources      Assessment. They are:

                                                                                  •   the emphasis placed on
  Box 2:1: Words relating to landscape character                                      landscape character;
                                                                                  •   the division between the
  Character                                                                           process of characterisation and
  A distinct, recognisable and consistent pattern of elements in the                  the making of judgements to
  landscape that makes one landscape different from another, rather than              inform decisions;
  better or worse.                                                                •   the roles for both objectivity
                                                                                      and subjectivity in the process;
  Characteristics                                                                 •   the potential for application at
  Elements, or combinations of elements, which make a particular contri-              different scales.
  bution to distinctive character.
                                                                                  Emphasis on
  Elements                                                                        landscape character
  Individual components which make up the landscape, such as trees and            2.5 Landscape Character
  hedges.                                                                         Assessment is concerned primarily
                                                                                  with landscape character, rather
  Features                                                                        than with landscape quality or
  Particularly prominent or eye-catching elements, like tree clumps,              value. These latter factors are
  church towers, or wooded skylines.                                              nevertheless still relevant when a
                                                                                  Landscape Character Assessment is
  Characterisation                                                                used to inform decisions, when
  The process of identifying areas of similar character, classifying and          judgements must be made about
  mapping them and describing their character.                                    the implications of an assessment.
                                                                                  An understanding of the concept of
                                                                                  character is therefore vital.

                                                                                                                         8
Principles and process

Landscape character (see Box            appropriate to encourage land use         moorland plateau and river valley,
2.1 for relationship to other terms)    change such as the planting of new        but landscape character areas take
is defined as a distinct and recog-     woodland in an area?                      on the names of specific places.
nisable pattern of elements that                                                  Looking at a Scottish example, in
occur consistently in a particular      2.8 Characterisation: The first           Dumfries and Galloway the narrow
type of landscape. Particular           stage embraces the practical steps        wooded valley landscape character
combinations of geology, landform,      involved in identifying areas of          type can be found. Within the area
soils, vegetation, land use, field      distinctive character, classifying and    there are several individual
patterns and human settlement           mapping them, and describing their        landscape character areas of this
create character. Character makes       character. It concentrates on             type, each distinct and unique, such
each part of the landscape distinct,    making clear what makes one area          as the Esk Valley, the Urr Water, the
and gives each its particular sense     different or distinctive from             Water of Kan, the Big Water of
of place. Whether we value certain      another. It normally results in the       Fleet and the River Cree character
landscapes for their distinctiveness,   identification of one or both of the      units.
or for other reasons, is a separate     following:
question.                                                                         Landscape character areas and
                                        • Landscape character types:              types rarely conform to administra-
2.6 Exploring and understanding         These are distinct types of               tive boundaries (Figure 2.1).
the landscape character of any area     landscape that are relatively
requires systematic investigation of    homogeneous in character. They            2.9 The end product of
the many different factors that have    are generic in nature in that they        characterisation will usually be a
helped to create and influence that     may occur in different areas in           map of landscape types and/or
location. They include geology and      different parts of the country, but       areas, together with relatively
landform, the natural attributes of     wherever they occur they share            value-free descriptions of their
soils and the vegetation associated     broadly similar combinations of           character and identification of the
with them, and both the historical      geology, topography, drainage             key characteristics which are most
and current influences of human         patterns, vegetation and historical       important in creating this character.
land use and settlement. The inter-     land use and settlement pattern.          'Forces for change' or 'key
actions between all these factors       For example, chalk river valleys or       issues' will often be identified as
create the character of the             rocky moorlands are recognisable          well, such as ongoing land use
landscape.                              and distinct landscape character          change and types of development
                                        types.                                    pressures. The characterisation
Distinction between                     • Landscape character areas:              process is discussed in detail in
characterisation and the                By comparison, these are single           Chapter 6.
making of judgements                    unique areas and are the discrete
2.7 Landscape Character                 geographical areas of a particular
Assessment draws an important           landscape type. So, taking the
distinction between two stages:         chalk river example, the Itchen          Figure 2.1: Landscape
                                        Valley, the Test Valley and the          character areas/types and
•   the relatively value-free process   Avon Valley (all chalk rivers)           administrative boundaries
    of characterisation;                would be separate landscape
•   the subsequent making of            character areas, of the chalk river
    judgements based on knowl-          valley landscape character type.                    TYPE A
    edge of landscape character.        Each has its own individual
                                        character and identity, even
The judgements made can then            though it shares the same
                                                                                    TYPE B
contribute to informing the             generic characteristics with other
decision-making processes - for         areas of the same chalk river
example: should a particular devel-     valley type. This distinction is
opment proposal be allowed to           reflected in the naming of types                              administrative
proceed (and with what condi-           and areas: landscape character                                  boundary
tions)? Or where would it be            types have generic names such as

9
Principles and process

2.10 Making judgements: This             decisions involves an element of         ments at different scales should fit
stage is based on the results of the     subjectivity which can be clarified      together as a nested series or a
characterisation process and             by using criteria agreed beforehand.     hierarchy of landscape character
involves making judgements about                                                  types and/or areas so that assess-
landscape character to inform            2.12 Surveying the elements that         ment at each level adds more detail
particular decisions related to the      make up a landscape, mapping and         to the one above. The analogy of
type of application. Different types     describing landscape types, which        Russian Dolls is often used to
of judgement may need to be used         many might consider to be wholly         describe this hierarchical relation-
to inform different types of             objective matters, can still involve     ship, but the idea of a camera
decision (see Chapter 7 for              subjective judgements. This can          zooming in, from a distant broad
further information). Thus this          only be avoided if the whole task        view, to a detailed small-scale
stage may result in a range of differ-   were to be reduced to one of             portrait, also makes the point
ent outputs, involving different         measuring attributes from maps           (Figures 2.2 and 2.3). The three
types of judgement, each aimed at a      and analysing the data quantitatively    main levels at which Landscape
particular need. These outputs may       (but this approach would not tease       Character Assessment are carried
either:                                  out all aspects of character and         out are:
                                         sense of place). To illustrate this
•   directly inform decisions about      point, a surveyor could record that      •   National and regional scale:
    landscape through, for example,      there are 20 hectares of woodland            Work at this level is to a small
    the preparation of planning          in a landscape as an objective fact;         scale (typically at 1:250,000) and
    policies, and strategies for the     to then record that this woodland            may cover the whole of a
    conservation and enhancement         is a dominant feature or a key               country or a large region (as
    of landscape character; or           characteristic of the landscape              has been done for both England
•   feed into broader decision-          necessarily introduces an element            and Scotland) to identify broad
    making tools (such as                of subjectivity into the characterisa-       patterns of variation in
    Environmental Impact                 tion.                                        landscape character. These
    Assessment or Quality of Life                                                     patterns result from the under-
    Capital) and strategies (such as     2.13 Nevertheless, this is still a           lying geology and landform
    Regeneration Strategies or           very different type of subjectivity to       overlaid with the influence of
    Woodland Strategies) where           one which judges that one                    broad ecological associations
    landscape is only one of a broad     landscape is better than another in          and key aspects of settlement
    range of environmental issues        some way. The important thing is             and enclosure history. This
    under consideration.                 that everyone involved in the                results in the identification of
                                         process, or in the use of an assess-         distinct landscape types and
The role of objectivity                  ment, understands which elements             areas at this broad scale, for
and subjectivity                         of it are relatively objective and           example chalk downland or
2.11 There has been long-standing        unlikely to be disputed, and which           montane plateau, as well as the
debate about the role of objectivity     ones are more likely to be viewed            character areas where they
and subjectivity in dealing with         differently by different stakeholders.       occur, which are distinct
landscape. The search for suppos-        There is also scope for a wide               geographical areas such as the
edly objective approaches has            range of stakeholders to contribute          South Downs or the
reflected a desire, in some quarters,    to characterisation, each contribut-         Cairngorms.
to remove the element of personal        ing their own judgements about
judgement from the process. In           variations in character.                 •   Local authority scale: Within
Landscape Character Assessment it                                                     these broad patterns of
is accepted that there is a role for     Application at                               landscape character it is possi-
subjective inputs, but these must be     different scales                             ble to identify a finer grain
made in a systematic and transpar-       2.14 Landscape Character                     which can be mapped and
ent way. The process of                  Assessment can be applied at a               described through Landscape
characterisation should be an            number of different scales from the          Character Assessment applied
objective process in the main, while     national or indeed European level            at the county, district or unitary
making judgements to inform              to the parish level. Ideally assess-         authority level in England or at

                                                                                                                      10
Principles and process

    Figure 2.2: The Landscape Character Assessment spatial hierarchy - an example of the
    relationship between the different levels [1]

                                             LANDSCAPE
                                                                                                                                                                        Examples of where
                         NATIONAL/REGIONAL

                                             CHARACTER                                                       GRANITE UPLANDS                                           existing assessments
                                               TYPES                                                                                                                   fit into the hierarchy

                                             LANDSCAPE
                                             CHARACTER

                                                                                                                                                                                                                                                                                Shropshire Hills ESA
                                                                                             DARTMOOR                          BODMIN MOOR

                                                                                                                                                                                                                                                                                 Cairngorm ESA/
                                               AREAS

                                                                                                                                                                                                                                                          Warwickshire County
         1
         LEVEL 1

                                                                                                                                                                          Dumfries & Galloway Council
                                             LANDSCAPE
                   LOCAL AUTHORITY

                                             CHARACTER
                    (e.g. county/district)

                                                                            PLATEAU TOP                       RIVER VALLEYS

                                                                                                                                                                                                        Loch Lommond & Trossachs proposed National Park
                                               TYPES

                                                                                                                                                Staffordshire County
                                             LANDSCAPE
                                             CHARACTER                                       EXE VALLEY                        TAVY VALLEY
                                               AREAS
         1
         LEVEL 2

                                             LANDSCAPE
                                             CHARACTER                      VALLEY SIDE                      VALLEY BOTTOM
                                               TYPES
                         LOCAL
         1

                                             LANDSCAPE
         LEVEL 3

                                             CHARACTER   BIDDLECOMBE EDGE                 CHUDLEIGH FRINGE
                                               AREAS

     1
      Some practitioners use this parallel system in parts of England but it is not used in Scotland

     the council area level in                                                   an individual parish, or an                    2.15 Assessments can also be
     Scotland. The appropriate scale                                             estate or farm, a country park                 carried out at intermediate levels
     of working is normally 1:50,000                                             or a proposed development                      between those noted above but the
     or 1:25,000 scale. This results                                             site. At this local scale it is                same general principles should apply:
     in the definition of landscape                                              important to set the area
     types, which have unity of                                                  firmly in the context of a                     •   there should be a clear distinc-
     character due to particular                                                 wider character assessment, to                     tion between landscape
     combinations of landform and                                                show which landscape                               character types and landscape
     land cover, and a distinct pattern                                          type/area it falls within. A                       character areas whatever the
     of elements. They might include                                             detailed assessment may then                       scale (although at smaller scales
     river floodplains, plateau                                                  either map landscape types                         it is often appropriate to deal
     moorlands or enclosed                                                       and/or areas at an even finer                      only with local character areas);
     farmland. Once again, character                                             scale, or add detail by mapping                •   the assessment should relate to
     areas at this scale are the                                                 and describing the individual                      landscape character types
     discrete geographical areas                                                 elements which contribute to                       and/or areas established at
     where each type occurs,                                                     the character of the area, such                    higher and lower order levels
     conveying a sense of place.                                                 as hedges, arable fields and                       and should form a seamless
                                                                                 farm buildings. Local assess-                      connection with assessments on
•    Local scale: Sometimes it                                                   ments may also consider the                        either side of administrative
     may be necessary or appropri-                                               contribution made by the site                      boundaries;
     ate to carry out an assessment                                              to the character of the                        •   the more local the scale, the
     of a smaller area at 1:10,000                                               surrounding area as well as                        greater the level of detail
     or even larger scales, such as                                              views into and out of it.                          required.

11
Principles and process

Figure 2.3: The Landscape Character Assessment spatial hierarchy - an example of the relation-
ship between the different levels [2]

                                                                                                                 Character Area
                                                                                                                 (National/Regional Level)
                                                                                                                 Joint Character Area 36 - The South Pennines
                                                                                                                 (from The Character of England)

                                                                                                                                   J2
           Character Type                                                                                                                                                             Character Types
           (County /District Level)                                                                    J1                               H2
                                                                                                                                                                                 H1
                                                                                                                                                                                      (County/District Level)
                                                                                                                                                                  B1

           Moorland Hills                                                                                                                KEIGHLEY                                     South Pennines Landscape
                                                                                                                  A1                                         BINGLEY
                                                                                            E4
                                                                                                                               D8
                                                                                                                                        F6              E5
                                                                                                 D3

                                                                                                                                    A1                   K
                                                                                                A1
                                                                                 E4                                G2
                                                                                                                  HEBDEN
                                                                  C                                               BRIDGE
                                                                                      G3              D1                                G1
                                                                       C                                                      F2
                                                                                 C              TODMORDEN         D1
                                              B2                                                       F2
                                                        HASLINGDEN               BACUP
                                                                                                                         G4
                           DARWEN   D5             I3                                      A1                                  D2
           E3                                                     RAWTENSTALL
                                                                                                                                         F3
                     I5
                                                             F1                                 A1
                                                    B2                      A1                        F8                                           E2
                B2                                                                         D4
                                         I2
                               I4                   RAMSBOTTOM
                                                                       D4                                           A1                        D7
                                                   E3
      I1                                                                                                                                            F4
                                                                                                                                                             E1
                          E3                                                                                                                                      F5
                                                                                                            D6
                                                                                                                                                                       E1

                                                                                                                   F7                        A2              D7             F5

                                                                                                                                              Character Area                                                  H1
                                                                                                                                              (County /District Level)
                                                                                                                                                                                        H2
                                                                                                                                                                                                      B1
                                                                                                                                              Rombalds Hills
                                                                                                                                                                                       KEIGHLEY

           Character Types (Hypothetical)                                                                                                                                                    Character Area
            (Local Level)                                                                                                                                                                    (Hypothetical)
           1. High Moorland Tops                                                                                                                                                             (Local Level)
           2. Grassy Moorland Fringes                                                                                                                                                        Rombalds Top
           3. Complex Moorland Mosaic

Source: Derived from LUC (1999) South Peninnes Landscape Character Assessment. For SCOSPA, Bradford.

                                                                                                                                                                                                                     12
Principles and process

  Figure 2.4: Flow diagram of Landscape Character Assessment methodology

               STEP 1                                                  DEFINE SCOPE

                                     Purpose                  Scale and                People and                 Scope for
                                     and Aims               Level of Detail         Resources Required        Stakeholder Input

                                                                                                                                                  STAGE 1
                                                                                                                        POSSIBLE
               STEP 2                                                    DESK STUDY                                   STAKEHOLDER
                                                                                                                         INPUT

                                                       Natural Factors                                          Cultural/Social Factors
                                                                                Landcover/
                                Geology     Landform     Drainage     Soils                     Land Use      Settlement   Enclosure Time Depth
                                                                                Vegetation

                                                                                                                                                  CHARACTERISATION
                                                                                                                         POSSIBLE
                                                       Draft Landscape Character Types and/or Areas                    STAKEHOLDER
                                                                                                                          INPUT

               STEP 3                                                   FIELD SURVEY

                                                Aesthetic and                                     Condition
                                                 Perceptual                   Perceived           Sensitivity
                                                  Aspects                     Character            Trends

                                                                                                                          POSSIBLE
               STEP 4                                     CLASSIFICATION AND DESCRIPTION                                STAKEHOLDER
                                                                                                                           INPUT

                                               Map of                   Descriptions of              Identify
              OUTPUTS                         Character                   Character                    Key
                                           Types and Areas             Types and Areas            Characteristics
                                                                                                                                                   STAGE 2 MAKING JUDGEMENTS

                                                                                                                         POSSIBLE
                                                                DECIDING THE APPROACH                                  STAKEHOLDER
               STEP 5
                                                                  TO JUDGEMENTS                                           INPUT

                                   Define Approach                       Research other                    Field Observations
                                     and Criteria                          evidence

                                                                                                                          POSSIBLE
               STEP 6                                               MAKING JUDGEMENTS                                   STAKEHOLDER
                                                                                                                           INPUT

                                   Landscape            Information         Special           Landscape              Proposals for
              OUTPUTS             Enhancement          for Planning       Recognition        Strategies and         Location and
                e.g.                Proposals             Policies                             Guidelines             Design of
                                                                                                                     Development

  Footnote:    Stakeholder contributions may be possible at all stages.
               The whole process may be iterative.

13
Principles and process

Box 2.2: Main steps in Landscape Character Assessment

STAGE 1: CHARACTERISATION

These are the practical steps involved in initiating a study, identifying areas of distinctive character, classifying and
mapping them and describing their character:

•   Step 1: Defining the scope. All Landscape Character Assessments need a clearly defined purpose.This
    will critically influence the scale and level of detail of the assessment, the resources required, those who
    should be involved in its preparation, and the types of judgement that are needed to inform decisions. As
    part of defining the scope, it is normally essential that a familiarisation visit is undertaken to allow those
    involved in commissioning or carrying out the assessment to learn more about the character of the
    location's landscape.

•   Step 2: Desk study. This involves review of relevant background reports, other data and mapped informa-
    tion, and use of this information to develop a series of map overlays to assist in the identification of areas of
    common character (usually draft landscape character types and/or areas).

•   Step 3: Field survey. Field data is collected in a rigorous way to test and refine the draft landscape
    character types/areas, to inform written descriptions of their character, to identify aesthetic and perceptual
    qualities which are unlikely to be evident from desk information, and to identify the current condition of
    landscape elements.

•   Step 4: Classification and description. This step then refines and finalises the output of the characteri-
    sation process by classifying the landscape into landscape character types and/or areas and mapping their
    extent, based on all the information collected, followed by preparation of clear descriptions of their charac-
    ter.These descriptions will often recognise 'forces for change', such as key development pressures and trends
    in land management.

STAGE 2: MAKING JUDGEMENTS

•   Step 5: Deciding the approach to judgements. Further work is usually needed to decide on the
    approach to making the judgements that will be needed to meet the objectives of the assessment. This will
    require thought to be given to the overall approach, the criteria to be used and the information needed to
    support the judgements to be made. Decisions will be needed on the role to be played by the stakeholders.
    Sometimes, especially if judgements are needed about landscape value, it may be necessary to look for
    evidence about how others, such as artists and writers for example, have perceived the area. Additional field
    work may be necessary, especially when additional applications of the assessment only emerge after the
    original characterisation has been completed. Information from the field survey will need to be reviewed on
    topics such as the condition of landscape elements and features and the sensitivity of the landscape to
    change.

•   Step 6: Making judgements. The nature of the judgements and the outputs that may result from the
    process will vary according to the purpose of the assessment (see Chapter 7). The main approaches to
    making judgements within the landscape assessment process are:
         - landscape strategies;
         - landscape guidelines;
         - attaching status to landscapes;
         - landscape capacity.

                                                                                                                            14
Principles and process

                                        process and will be made by politi-       the process should be seen as an
SUMMARY OF THE                          cians, land managers and, ideally, a      investment, resulting in more
PROCESS                                 wide range of other stakeholders,         informed assessments and greater
2.16 The sequence of work               on the basis of the information           ownership of the results and appli-
involved in carrying out a              presented and the strength of the         cations.
Landscape Character Assessment is       supporting argument.
shown in Figure 2.4. This distin-                                                 2.20 More detailed information
guishes between the relatively          NEW EMPHASIS                              about approaches to stakeholder
value-free stage of characterisation    ON STAKEHOLDER                            involvement, some of the methods
and the more value-laden stage of       PARTICIPATION                             which may be used, and practical
making judgements to inform             2.18 To date the majority of              examples of these approaches, can
decisions. There are six main steps     Landscape Character Assessments           be found in Topic Paper 3.
in the process, each of which is        have been prepared by profession-         Practitioners embarking on a
described in detail in the chapters     als for use by professionals. But         Landscape Character Assessment
that follow. The steps are              there is growing recognition of the       are urged to review this material
summarised in Box 2.2. It should        need to find ways of involving the        and consider how they can involve
be noted that in reality the steps      much wider constituency of people         the full constituency of stakehold-
relating to desk study and field        who have a particular concern,            ers in their work.
survey should be iterative. The         involvement or stake in the
desk study must not be overly           landscape. The term 'stakeholder'         THE OUTPUTS
deterministic, recognising that there   describes the whole range of              FROM AN ASSESSMENT
may be real landscape differences       individuals and groups who have an        2.21 All Landscape Character
that are not obvious from mapped        interest in the landscape. This may       Assessments must clearly state
information. Equally field survey       be through their direct involvement       their purpose. They should make a
may highlight questions that need       in management of the land, through        clear separation between the
to be checked via desk study and        their knowledge of and interest in a      outputs from the characterisation
therefore possibly require more         particular subject, or because they       process, and the outputs associated
than one stage of fieldwork to          have an attachment to a particular        with making judgements to meet
conclude the character areas            place, as residents or visitors. This     particular needs. This may be
identification.                         emphasis fits well with government        achieved by producing two separate
                                        requirements for local authorities        reports or two parts of the same
2.17 Some assessments may stop          to develop approaches to commu-           report.
after completion of Stage 1, the        nity planning, cultural strategies, and
characterisation of the landscape,      Best Value performance plans and          Outputs from characterisa-
with the map and accompanying           indicators.                               tion (Stage 1) should:
descriptions of character types                                                   •   summarise the brief and
and/or areas as the final product.      2.19 There is still some way to go            indicate the scope of the study,
This then stands as a neutral state-    in developing approaches to stake-            including the role played by
ment of the current character of        holder involvement in Landscape               stakeholders and the intended
the landscape. This can be used to      Character Assessment and there                audience;
raise awareness of the distinctive-     are still relatively few practical        •   explain the methodology
ness of the landscape and               examples of good practice. Much               followed;
encourage appreciation of the           has still to be learnt about the          •   include a contextual description
differences between individual          most appropriate stage of such                of the study area;
areas. Where the assessment has         work for stakeholders to                  •   indicate how the assessment fits
been undertaken to inform a             contribute - as Figure 2.4 shows it           with other Landscape Character
particular decision or policy,          is possible at virtually all stages. It       Assessments at larger and
however, the assessment will move       may though be more practical and              smaller scales and in adjacent
on to make judgements about             cost effective at some stages than            administrative or geographical
landscape character. Ultimately the     others. There are real resource               areas;
decisions themselves lie beyond the     costs of achieving worthwhile             •   include a clear map or maps, at
Landscape Character Assessment          stakeholder involvement. However,             an appropriate scale, showing

15
Principles and process

    the extent of the landscape            Outputs associated with
    character types and/or areas           making judgements
    identified;                            (Stage 2) should:
•   include clear and accurate             •   make fully transparent the
    descriptions of the landscape              approach adopted to making
    character of each type and/or              judgements, including the
    area identified, avoiding value            specific criteria used;
    judgements;                            •   explain the reasons for adopting
•   include photographs and illus-             a particular approach to making
    trations, as appropriate, to               judgements;
    illustrate the character being         •   state who made the judgements
    described;                                 and the role played by stake-
•   identify the key characteristics           holders;
    of each landscape type and/or          •   ensure that the judgements
    area i.e. those combinations of            made are clearly linked to the
    elements that make a particular            results of the characterisation.
    contribution to creating distinc-
    tive character.

    GOOD PRACTICE POINTERS

    •   Landscape Character Assessments should make a clear distinction between:

        -    characterisation, which is relatively value-free and is concerned with identifying, classifying and
             describing areas of distinctive character; and
        -    making judgements to inform particular decisions, which may use one or a combination of
             approaches depending on the purpose of the exercise.

    •   Determine the appropriate level in the hierarchy which will suit the application of the work and provide
        the right scale and level of detail of information. Relate the findings to other levels in the hierarchy where
        appropriate.

    •   All characterisation must make a clear distinction between landscape character types and landscape
        character areas.

    •   Make clear at all stages the extent to which judgement (professional, stakeholder, political etc) is being
        applied in the methods used.

    •   Ensure that some element of stakeholder involvement is included, with appropriate time and resources
        identified early in the whole exercise. Stakeholder involvement is especially important at the local level
        and in informing judgements based on landscape character.

                                                                                                                         16
CHAPTER 3
DEFINING THE SCOPE (STEP 1)

ASKING THE
RIGHT QUESTIONS                          Box 3.1: Questions to ask in defining the scope of an
3.1 The scope of an assessment           assessment
must be defined at the outset to
ensure that the work is effective.       Purpose and aims
The checklist of questions in Box        •   What are the purpose and aims of the assessment?
3.1 should help those embarking
on an assessment, or those review-       Scale and level of detail
ing or using an existing assessment,     •   How should this assessment relate to other assessments in the
to give proper consideration to its          hierarchy?
scope.                                   •   At what scale should the assessment be carried out?
                                         •   What level of detail is required to meet the aims?
PURPOSE AND AIMS                         •   Should landscape character types and/or areas be identified?
3.2 Landscape Character
Assessments are now being used           Making judgements
for a wide range of purposes (para       •   What judgements need to be made to inform the purpose of the
1.15). It is essential that the              assessment?
ultimate purpose be known as this
will influence many aspects of how       People, resources and timing
the assessment is carried out and        •   Who are the stakeholders and how and when should they be
the results used and disseminated.           involved?
An assessment may, however, be           •   What skills are needed?
undertaken for one specific              •   To what extent should GIS be used?
purpose, but then be used for a          •   How will the assessment reflect seasonal differences?
wider range of uses. In other cases
the initial purpose may simply be to     Outputs
provide a baseline inventory and         •   What form of character description is required?
description of landscape character,      •   Will the description of character be kept separate from subsequent
and only later will the outcome be           judgements about landscape character (to inform decisions)?
applied for particular purposes.         •   What form will the outputs take - report(s), CD Rom, video, inter-
This is why it is so important to            active web site?
separate (value-free) characterisa-      •   How will the assessment be updated?
tion from subsequent evaluative
aspects where judgements are
made to inform decisions.
                                       The Character of England map [9]       the resources required and the
SCALE AND                              or SNH Level 3 map, as these do        costs of such work.
LEVEL OF DETAIL                        not provide the level of detail
3.3 The purpose of the work will       required. Several issues need to be    Relationship to
determine the scale and level of       addressed when making decisions        existing assessments
detail that is appropriate. For        about the appropriate scale and        3.4 All new assessments should
example, it would be entirely          level of detail for an assessment.     be designed to fit within the frame-
inappropriate to make detailed         Careful thought is required as these   works provided by the national
housing allocations on the basis of    matters will have a major effect on    landscape character programmes of

17