MEDIA KIT STATUS FEBRUARY 2018 - MUNICH FABRIC START
Page content transcription
If your browser does not render page correctly, please read the page content below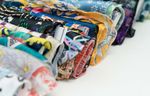 2

    // CO NTENT
    03   MU N IC H FABRIC S TART                             31   M U N I C H A P PA R E L S OURCE
    04   M U N IC H FAB R IC START                           32   M U N IC H APPAR E L SO U RCE P rofile

    06   BLUEZONE                                            33   Pres s N o t i ce

    08   F ab r i c Sect i o n s
         A si a S a l on                                     36   S TAT E M E N T S
         D e si gn S tu d i os
         Ke y h ou se
         O r ga n i c S e l e c ti on                        38   FA I R DATE S
    14   Ad d i t i o n al s Sect i o n s

    15   Tren d Areas                                        40   FA I R FA C TS
         Tr e n d & C ol ou r C od e
                                                             41   L o cat i o n
    18   Po s t Sh o w R ep o r t Sp r i n g . Su mmer 1 9
                                                             42   Visitors

                                                             43   E x h i b i t o r s – E x h i b i t o r d et a ils
    23   V I E W P R E M I U M S E L E C T I ON                   u n d n ew ex h i b i t o r s

    24   V IE W Pro f i l e

    25   F ab r i c Sect i o n s
         Ke y Tr e n d s a t a G l a n c e

    26   C l o s i n g R ep o r t Su mmer 1 9
4   Munich Fabric Start

// MUNICH FABRIC START

MUNICH FABRIC START makes a difference. It convinces
with a unique format, a profile sharpened time and again
with seasonal innovations and the highest degree of value
added for designers, product managers and buyers from
throughout the world.

It sets standards against the backdrop of market-criti-     MUNICH FABRIC START SETS
                                                            STANDARDS AGAINST THE
cal challenges and fundamental changes in an innovative
and impulsive manner. One of the leading international

                                                            BACKDROP OF MARKET-
textile trade fairs, MUNICH FABRIC START offers exclu-
sive, product-specific areas as well as trend and colour
forums with an enormous density of information. Trend
seminars with VIP speakers and forward-looking panel        CRITICAL CHALLENGES AND
discussions are strong statements of a trade fair format
focused on the future and progress.                         FUNDAMENTAL CHANGES.
This dynamic corporate strategy benefits both the over
1,000 exhibitors as reliable partners from 36 countries
presenting in excess of 1,700 fabric and additional col-
lections for women, men as well as denim and sports-
wear and the approximately 20,000 trade visitors atten-
ding per season.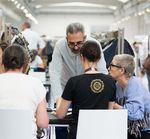 Munich Fabric Start   6

                           BLUEZONE PROFILE

                           BLUEZONE is the fair-in-fair concept of
                           MUNICH FABRIC START for the denim
                           and sportswear community. Initiated as
                           the first of the trade shows specifically
                           organised for denim it features – enhan-
                           ced by CATALYZER – an atmospheric
                           and unique presentation area for the

BLUEZONE is the fair-in-   portfolio of some 100 international sup-
                           pliers.
fair concept of the
MUNICH FABRIC START        At KEYHOUSE, Hall 5, state-of-the-art
                           technology and innovative product so-
for the denim and          lutions fuse with the atmosphere and

sportswear community.      industrial charm of a former steam-ge-
                           nerator hall. The resulting, exciting am-
                           bience inspires discussion, interaction
                           as well as research with global opinion
                           leaders and creative trend experts.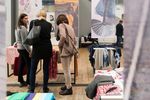 8   Munich Fabric Start

// FABRIC SECTIONS

In four halls and on three storeys MUNICH
FABRIC START covers the complete pro-
duct portfolio with more than 800 collec-
tions ranging from basics to haute-couture
collections for all segments of women's
and men's apparel as well as affiliated tex-
tile products.

Moving increasingly in focus are future-­
proof fabrics, high-tech coatings and smart
textile systems for performance and active­
wear. Topics currently high on the agenda
such as "Fashion goes Technology", inno-
vations and sustainability or forward-loo-
king process solutions are addressed and
deepened by seminars, interaction and pa-         MOVING INCREASINGLY IN FOCUS ARE
nel discussions at KEYHOUSE.
                                               FUTURE-PRODUCT FABRICS, HIGHT-TECH
The powerhouse suppliers in this seg-
ment include Marzotto, Stola, Albiate, TBM     COATINGS AND SMART TEXTILE SYSTEMS
                                                 FOR PERFORMANCE AND ACTIVEWEAR.
Group and Miroglio, to name but a few.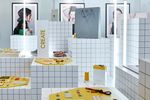 Munich Fabric Start   9

                          ASIA SALON

                          ASIA SALON demonstrates creative glo-
                          balisation.

                          At Atrium 3 more than 150 powerhouse
                          brands from the Far East exhibit their col-
                          lections and high-tech systems for functi-
                          onal, fashionable clothing.

                          The product portfolio is completed by the
                          latest fabric and process solutions in the
                          lingerie, fashion and sportswear segments
                          for both woven and knitted fabrics.

                          The supplier partners from China, Korea
                          and Taiwan include Concordia, Uni Texti-
                          le, Royal Maye Chie, KooJoo, Huayue and
                          Thermore, to name but a few.
ASIA SALON demonstrates
creative globalisation.
10 Munich Fabric Start

DESIGN STUDIOS

Initiated in September 2012,
DESIGN STUDIOS is the concrete
answer to the textile industry's gro-
wing need for progressive ideas and
individual design solutions.

The innovative creativity platform
of MUNICH FABRIC START has be-
come established as a stand-alone
exhibition format and opens up to
visitors a new creative dimension
for the design process. Textile de-
signers and design studios from all
over the world present their fabric
designs and latest developments
here.

Exhibitors on this area       include
amongst others Anteprima,     Gibson
Design Studio, Creations       Robert
Vernet, Lica Design, Boggia   Disegni
and Tom Cody Design.
Munich Fabric Start 11

                                   KEYHOUSE

                                   KEYHOUSE, the electrifying innovation
                                   and competence centre of the trade fair
                                   in Hall 5, pools future-oriented and bu-
                                   siness-critical developments in its exhi-
                                   bits.

                                   The new, interactive exhibition approach
                                   stages smart textiles, future fabrics and
                                   technologies with the highest degree of
                                   integration into textile products.

                                   Directional show cases, sustainability,
                                   the latest technologies and value a­ dded
                                   processes are presented within the con-
                                   text of cross-industry macro trends –
                                   rounded off by expert workshops and
                                   seminars on trends, technology, finishing
DIRECTIONAL SHOW CASES, SUSTAIN-   and research. In excess of 40 vendors

ABILITY, THE LATEST TECHNOLOGIES   demonstrate their latest technology and
                                   sustainability concepts.
AND VALUE ­A DDED PROCESSES ARE
                                   Including names such as Schoeller, Toyo-
PRESENTED WITHIN THE CONTEXT OF    ta, Lenzing, Naveena as well as Dynee-
                                   ma and Tonello.
CROSS-INDUSTRY MACRO TRENDS.
12 Munich Fabric Start

ORGANICSelection

Part of KEYHOUSE but as a separate
section ORGANICSelection introduces pi-
oneering and sustainable fabrics and ma-
terials for the textile industry.

Furthermore, the forum exhibits ­s ustainable
innovations as well as curated showcases
with novel fibre blends all revolving around
sustainability.

This sustainability area, which is adapted
to the changing market requirements and
standards time and again, is rounded off
by teams of experts present from the lea-
ding certification and non-profit organisa-
tions such as Oeko-Tex, GOTS and IVN,
who will provide personalised approaches
and discuss relevant issues.

…ORGANIC SELECTION
INTRODUCES PIONEERING
AND SUSTAINABLE FABRICS
AND MATERIALS…
Munich Fabric Start 13

                         BLUEZONE

                         BLUEZONE is among the biggest and
                         most successful denim shows world-
                         wide today. Boasting more than 100
                         denim and sportswear brands, BLUE-
                         ZONE has a stronger line-up than ever,
BLUEZONE is among        and has now been expanded to two
the biggest and most     halls in response to the high demand.
                         As usual, ALL STAR MILLS in Hall 7 with
successful denim shows   75 brands showcases their latest de-
worldwide today.         velopments for denim and sports­w ear.
                         Rounded off by denim-related products
                         such as flats, cord, pre-washed and
                         dyed materials as well as sophisticated
                         brandings with trendy fastener solu-
                         tions and labelling. In-depth trend fo-
                         rums show trendsetting developments,
                         finishes, colours and styles.
                         At CATALYZER, Hall 6, 25 exhibitors
                         present their product ranges with a fo-
                         cus on heritage, passion, sustainability
                         and innovation. Joining the fray are Al-
                         biate 1830, Kurabo, Denim Studio, Blu
                         International, Cresent, Redmark Fie-
                         mont and Sporty.
Munich Fabric Start 14

// ADDITIONAL SECTIONS

The extended and re-designed Additionals
Forums in the MOC foyer are a clear evi-
dence of the importance of this segment
for the product areas of MUNICH FABRIC
START.

At the individually designed exhibition halls
1 and 2 over 280 of the world's leading
additionals specialists display their latest
developments. Designers, product ma-
nagers and buyers seek information here
about current trends in buttons, tapes,
decorative appliqués, gemstones, fasten-
ers and labels.

These are complemented by novel lining
fabrics, lace, embroidery or fusing as well
as complete solutions for Labelling & Bran-
ding. Represented here are Union Knopf,
Swarovski, Agentur Fabian, YKK, Shindo,
Knopf-Schäfer, Riri, Cadica Group, Bodo
Jagdberg et al.
15 Munich Fabric Start

// TREND AREAS

Doubtlessly key points of MUNICH FABRIC
START are the exclusively created lifestyle
worlds that extend across the entire foyer
of the MOC.

Cross-seasonal macro trends flow into sa-
les-boosting micro themes. Approximately
2,500 high-impact highlights (with referen-
ce to their manufacturer and stand) selec-
ted from over 10,000 samples submitted
by the 1,700 collections on display are the
backbone of this comprehensive design
centre.

Colour Moods illustrated by fabrics, cat-
walk impressions, non-stop videos, speci-
fically dyed yarn reels as handy hand-outs
are important tools provided by this atmo-
spheric information forum that is re-crea-
ted in a different style each time.
16

Impressions of the Trendarea
Munich Fabric Start 17

TREND & COLOUR CODE

As an additional service MUNICH FABRIC
START offers dedicated trend publications
as a compilation of the Trend and Colour
Forums.
TREND CODE provides an overview of the
most important trend themes in elabora-
tely designed Mood Stories comprising
narrative explanations and Colour Cards
with Pantone and Coloro codes. This is
completed by high-impact colour compo-
sitions that already single out the principal
colours with their corresponding accent
colours early on.

COLOUR CODE is laid out as a handy tool
to be immediately built into the creative
process. This general trend colour card
contains all colour codes of relevance for
the respective season.

As exclusively dyed high-quality yarns
each assigned to a trend theme they make
for an extra tactile fashion experience on
top of the visual presentation.
18 Munich Fabric Start

// CLOSING REPORT
   SPRING.SUMMER 19

GREAT INTERNATIONAL FLAIR
– STRONG INTERACTION

With the 44th edition has the latest show of
MUNICH FABRIC START set another milestone.
From 30/01 to 01/02/2018 the focus of the entire
textile and fashion industry lay in Munich. More
than 1800 collections from international fabrics
and accessories suppliers.

New technologies, innovative sustainable mater-
ials, special dyeing and finishing processes, shi-
ne, colour and prints are the tendencies and, at
the same time, a plea for rich fabrics in Spring.
Summer 19. A definite among the fashion favou-
rites for the next summer season is the range of
intensive colours, translated into new nuances.
Combined with shine, from iridescent and Lurex
and lamé through to lacquered finishes.

Offering great potential are current developments
and innovations in the field of sustainability that
serves a huge spectrum of smart solutions and
natural processes. Awareness of natural pro-
duction methods and resource saving is growing
noticeably along the sector's entire value-added
chain. Numerous approaches from recycling and
19 Munich Fabric Start

closed-loop systems through to natural        international textile industry. Going down
dyeing processes form further focal points    particularly well were the Trend and Colour
which are further developed and feature       Forums that offered sound insights into new
an ever wider and heavier weighting on        fabric and accessory highlights and impres-
the market.                                   sively staged the colour themes for the new
                                              season. The extended seminar programmes
The investment in a progressive format        on topics like Smart Textiles, AI in Fashion,
consistently pursued by MUNICH FABRIC         Sustainability and Fashion Trends also offe-
START is paying off. The platform for pro-    red lots of input and insights that went down
duct presentation, innovation and interac-    very well with trade visitors.
tion through to technical process solutions
is understood and brings great traction.      'We are totally impressed by the input
                                              offered by MUNICH FABIC START in the
'Our declared aim is to develop our           different segments. This definitely has
pioneering role as an innovative tra-         the potential for two days. We will be
de fair, to intensify our commitment,         putting this slot for September into our
to support our partners with the ever         diaries.'
more demanding and complex tasks,             Angela Wendel, Adidas
to supply input and initiate partners-
hips.'                                        'Munich Fabric Start is a totally exciting
Wolfgang Klinder, Managing Director at        trade fair with great exhibitors and inte-
MUNICH FABRIC START                           resting products. Very modern, very in-
                                              novative and huge. I have always found
Its continual rise in popularity among in-    my highlights here, also this season.'
ternational buyers, designers and product     Marcel Ostertag
managers as well as three very well atten-
ded days at the fair underline the signifi-   'At MUNICH FABRIC START we work in
cance of MUNICH FABRIC START as one           a targeted and focused manner to fina-
of the most important trade fairs in the      lise the collection. We always discover
                                              innovations that are great for rounding
Munich Fabric Start 20

off collections. At this trade fair we          sustainability is and how extensively smart
also value the combination of denim             textiles, biotech and digitalisation have
and fabric ranges. For us this is a per-        been integrated. And so the interest in in-
fect fit. While already rounding off the        teractions, seminars and guided tours was
denim segment with this trade fair we           also huge, for instance the ones carried out
also take another in-depth look in the          exclusively by Sourcebook and FashNerd.
flats segment.'
Michael Seiter, Holy Fashion Group              'We value the interdisciplinary nature of
                                                this event. This is particularly important
One of the special highlights at MUNICH         for us, especially in the field of tech-
FABRIC START is without a doubt the exclu-      nological innovations and wearables.
sive private lecture given by Li Edelkoort in   Many great things only arise when you
the impressive backdrop and architecture        bring together the key collaborators.
of BMW World. Some 200 guests avidly            This is the fourth time we have been
followed the trend researcher's comments        actively involved in KEYHOUSE and we
delivered here for the first time on the        observe an increasing openness on the
19/20 Autumn.Winter season.                     part of the audience towards the integ-
                                                ration of technology in textiles.'
                                                Marte Hentschel, Sourcebook

KEYHOUSE                                        'KEYHOUSE and BLUEZONE as an in-
                                                tegrative part of MUNICH FABRIC
KEYHOUSE developed its very own special         START have established themselves
dynamics as an innovation and technology        as an incubator for textile innovati-
centre. As a platform for the fusion of fas-    on and cross-sector collaborations
hion, innovation and technology Keyhouse        and are continuing to develop to push
posted three intense days with high visitor     ahead with the topics of Sustainability
footfall. This makes it clear how intense       and Smart Fashion for the future. The
the search for smart process solutions is,      event is marked by an open attitude to-
how important and prestigious the topic of      wards industry-relevant questions and
21 Munich Fabric Start

discussions and it actively pro-       'The KEYHOUSE features future
motes knowledge exchange bet-          textile related developments and
ween those involved.'                  perspectives. The Sustainable
Tomas Vucurevic, BRAIND                Innovations Area is a meeting
                                       point for textile professionals to
Already for the fourth time now KEY-   explore, to share knowledge and
HOUSE hosted the presentation of       to inspire. The KEYHOUSE cont-
the HighTex Award, MUNICH FAB-         ext created an energetic environ-
RIC START's innovation prize. The      ment to start conversations with
1st prize went to Soorty Enterprises   designers, product developers,
from Pakistan for a sustainably pro-   press, scientists and companies
duced denim fabric. Achieving se-      from interdisciplinary sectors
cond place was Vivify Textiles from    like automotive, interior, health-
Australia for a 100% recycled po-      care or education. The personal
lyester satin. Third went to Tintex    interaction was highly apprecia-
Textiles from Portugal for an inter-   ted and has led follow-up.'
locked cotton fabric with recycled     Simon Angel, Curator at
elasthane. The prizes were awarded     Sustainable Innovations
by a jury of media experts and fas-
hion professionals consisting of Re-
gine Hövelmann (AMD – Akademie
Mode & Design), Alexander Vogt         BLUEZONE
(Kern Kommunikation), Simon Angel
(Lecturer Sustainable Business and     The current BLUEZONE (30 to 31
Strategy, Fashion Masters at ArtEZ),   January 2018) closed after two days
Frank Junker (Creative Director        as the best Denim Show since its
Munich Fabric Start) and Joachim       inception. The growing interest from
Baumgartner (Fabrics & Trends, Mu-     international brands in product in-
nich Fabric Start).                    novations, modified finishes and
22   new production processes was very         and the new Denim Tech line. Kas-
     apparent.                                 sim Denim presented the new Pre-
                                               mium-Sustainability line "Made
     'By combining BLUEZONE with               in Germany" in cooperation with
     KEYHOUSE as an interactive and            German universities. Calik De-
     thematically concentrated centre          nim showcased the lines "Smart
     of innovation a unique and pulsa-         Stretch" and "Fly Jean". SAAT
     ting platform has arisen here that        launched their "Dyneema Capsu-
     is gaining in international appe-         le Collection" in cooperation with
     al and prestige. We have created          BMW Motorcycles and Naveena
     a trendsetting format here for a          Denim.'
     swift-acting sector that sets new         Panos Sofianos, Denim Curator at
     standards.'                               BLUEZONE
     Sebastian Klinder, Managing Director
     at MUNICH FABRIC START                    The workshops and panels initiated in
                                               the Denim Club as well as the vibrant-
     This not only benefits the over 100       ly led discussions and talks show
     leading international Denim + Sports-     how important and popular exchan-
     wear Fabric suppliers but also, very      ge and networking are in the sector.
     specifically, the increasing quality of   From these impulses a strong Denim
     visitors from home and abroad.            Community has now developed with
                                               incomparable commitment.
     'A clear signal of the importance
     of BLUEZONE and its timing were           'The BLUEZONE is far more than
     the numerous market launches and          just a platform for collection pre-
     product developments presented            sentation. It is also trendsetting
     here for the first time. For instan-      marking a significant change in
     ce, Candiani Denim with their bio-        direction, especially in conjuncti-
     degradable denim development              on with KEYHOUSE as a comple-
     Re-Gen, alongside Kitotex® and            mentary centre of innovation. It is
     Indigo Juice®. Or Orta with Exoart        the ideal forum for us to present
23 Munich Fabric Start

here our Ecody concept as well      the large range of information
as Functional Denim.'               featuring panel discussions and
Gülfem Santo, Orta                  expert talks goes so well with
                                    this trade fair's USP.'
'The BLUEZONE has great ap-         Mohsin Sajid, Endrime
peal, especially for the northern
European market. This is where
the denim community meets. At
the same time, the quality of vi-
sitors is very high. Not coming
here simply isn't an option.'
Harun Akgül, F'Blue

'For me BLUEZONE is held at a
very favourable time for viewing
new developments again. I also
value the business atmosphe-
re here. Exhibitors and buyers
talk about topics that move the
sector, about new concepts and
paths. The combination here is
also unique with the key denim
producers on the one hand and
the technical know-how from
other industries on the other.
The event shows you everything
that can be possible in future if
you are prepared to adopt inno-
vative paths. This is also why
24   The next MUNICH FABRIC
     START on the Autumn.Winter
     19/20 season will run from 4 to 6
     September 2018. As usual, BLUE-
     ZONE suppliers will be showca-
     sing their latest product develop-
     ments in concentrated form at the
     Zenith venue from 4 to 5 Sep-
     tember 2018.

     Providing an initial overview of the
     new Winter season is VIEW Pre-
     mium Selection from 17 to 18
     July 2018.

     In parallel and directly adjacent
     to MUNICH FABRIC START is
     the second edition of MUNICH
     APPAREL SOURCE in Munich
     from 4 to 6 September 2018.
//FACTS
                  100
25

                                                                     >>
                                            +1%
 FIGURES

       7
                    BRANDS

                                                                 1700
                    in the Bluezone

                                                 more visitors

                                                                      collections
                  1000
          Halls   more than

                    exhibitors

                                                                     >>
     VISITORS           42.500 m                                 2
     20.100                   exhibition space
VI E W PR E MI UM SE L EC TION
View Premium Selection 27

// VIEW PREMIUM SELECTION
   PROFILE

What started as an exclusive Preview date has
now developed into a well-established trade fair
with international appeal.

VIEW, the Preview Textile Fair of MUNICH FABRIC
START, offers the assured information and plan-
ning security so crucial at an early point in time
thereby responding immediately to changed pro-
cesses and seasonal market shifts.

The concept of the two consecutive and com-
plementary trade fair concepts of VIEW Premium
Selection and MUNICH FABRIC START has pro-
ved correct and forward-looking.
28 View Premium Selection

// FABRIC SECTIONS

At VIEW more than 350 collections of lea-
ding international fabrics and additionals
suppliers provide the first well-researched
preview of the textile and fashion trends
for the respective season. At this early
point in time the powerful portfolio of in-
creasingly finalised and fine-tuned collec-
tions already impresses the leading creati-
ve teams of the national and international
brands and designers expected in Munich.
They showcase their developments in the
areas of fabrics for men and women, ad-
ditionals with findings and accessories as
well as the initial highlights for denim &
sportswear.

Equally powerful are the early innovation
proposals made by VIEW DESIGN STU-
DIOS with the latest prints and patterns.
Next to a wide range of 90 new collections
and new power-house suppliers renowned
exhibitors from Germany, Austria, Switzer-
land, France, England, Turkey, Japan and
Italy present the latest developments.
29 View Premium Selection

// CLOSING REPORT
   SPRING.SUMMER 19

VIEW PREMIUM – STRONG NETWORK
WITH RISING VALUE ADDED

More suppliers, increased exhibition spa-
ce along with a continual rise in length of
stay from high-quality visitors from home
and abroad. This is the verdict of VIEW         'This is more than a satisfactory result.
Premium Selection in Munich from 5 to 6          We are particularly delighted at the
December 2017.                                   rise once again in length of stay from
                                                 the ever more numerous regular visi-
The latest edition of VIEW has once again        tors. This means VIEW has achieved
confirmed its position as the leading Pre-       its aim of becoming an early, profes-
view Textile Fair. This is underlined, not       sional and stable community platform
only by the numerous newcomers in the            with continuing growth potential.'
various product areas of women's and             Wolfgang Klinder, Managing Director at
men's wear and denim but also by the cre-        MUNICH FABRIC START
ation of further presentation space in the
Gallery of the MVG Museum as well as the
additional use of the workshops for selec-      As many as four major renowned textile              AS MANY AS FOUR MAJOR
ted denim and sportswear suppliers.             agencies presented their portfolio at the
                                                Preview Textile Fair at MUNICH FABRIC       RENOWNED TEXTILE AGENCIES PRE-
In particular, the strong, broad internatio-    START for the first time. Alongside the       SENTED THEIR PORTFOLIO AT THE
nal collection portfolio from leading textile   textile agencies Max Müller, Thomas Gei-
agencies made for a concentrated wor-           ger and Püttmann Tex-Research also exhi-     PREVIEW TEXTILE FAIR AT MUNICH
king atmosphere and a very positive mood        bited at VIEW for the first time.           FABRIC START FOR THE FIRST TIME.
over both days of the event.
View Premium Selection 30

'We are very satisfied with the coordi-        ments of the exhibiting companies rose
 nation and organisation of the trade          from approx. 300 to a total of over 360.
 fair. The mood at VIEW and the setting
 of the show suit us and our fashion           The combination of MUNICH FABRIC
 range. We have been able to welcome           START with the BLUEZONE and VIEW
 to the stand all our customers who at-        Premium Selection gives rise to optimum
 tended the event. In July we will once        synchronisation for the greatest possib-
 again be represented at VIEW with as          le planning security for collection design.
 many suppliers as possible to facili-         Especially since the early ranges of fabrics
 tate this relaxed and intense work in         and additionals are already well developed
 Munich.'                                      with strong, consolidated messages. To
Thomas Püttmann, Püttmann Textilagentur        supplement this, numerous collections
                                               were broadened with topical and concen-
'The prime reason for the move from            trated delivery themes for immediate ran-
 Goldberg Studios to the MVG Muse-             ges and/or Winter 18/19.
 um is to make it easier for our custo-
 mers. No shuttles, no location change         'For us the trade fair was very success-
 and therefore no time wasting. Custo-          ful. Our customers are increasingly ta-
 mer reaction was therefore very, very          king to this early date – and not just
 positive. Our suppliers were able to           those from the region. Here it is not just
 take away only positives from the new          about discussing new developments
 location. Obviously, we will be partici-       as is often the case at early events.
 pating at the next VIEW.'                     This is also where we already see the
Thomas      Nick  Müller,  Max    Müller        first doubled goods Furthermore, the
Textilagentur                                   new denim area with its connection to
                                                the workshops is very successful. The
In parallel to the increased numbers of         layout with short distances is perfec-
Pre-Collections suppliers exhibiting the        tly designed. We feel very at home in
portfolio of quality collections in the VIEW    this setting.'
FABRICS and VIEW ADDITIONALS seg-               Denis Purvis, Tejidos Royo
'In addition to an initial selection from       "With the individual approach to VIEW         31
 our summer range we also still feature          Premium Selection and the ensuing fi-
 selections from the winter collection.          nal range at MUNICH FABRIC START it
 For Pronto Moda or for winter capsule           has been possible to create a wholistic
 collections. Overall, it is fair to say the     trade fair profile that boasts sufficient
 strict division into seasons now only           flexibility. This puts us in a position to
 has limited validity.'                          be able to react to market develop-
 Michele Cappio, Cappio Tessuti                  ments, support pioneering processes
                                                 with the segments and create sustain-
'For some manufacturers the date of              able innovations and impulses."
VIEW is ideal. The men's wear seg-               Sebastian Klinder, Managing Director at
 ment, in particular, already kicks off          MUNICH FABRIC START
 here with concrete concepts while
 in women's wear s it is primarily the
 high-quality lines that are pushing
 ahead. We even already saw doubled
 goods. Here in Munich work proceeds
 at varying rhythms. Flexibility is requi-
 red. Furthermore, we also use VIEW
 primarily as a platform to sound out
 the market. For us it is not about pre-
 senting a finished collection. In any
 case, the high quality of visitors says
 a great deal about this trade fair.'
 Frank Weber, Velcorex

The latest VIEW has shown that a clearly
defined format and a high degree of iden-
tification are considerable stabilisers for a
growing and functioning community that
generates a high level of efficiency.
MUNI CH APPAR E L SOU RC E
Munich Apparel Source 33

// MUNICH APPAREL SOURCE
   PROFILE

The MUNICH APPAREL SOURCE Fair
will be held from 5 to 7 September 2017,
running for the first time concurrently
with MUNICH FABRIC START. Approx.
200 international companies will be exhi-
biting their products and services here
revolving around Manufactured Sour-
cing.
Its range targets European brands and
labels searching reliable manufacturing
partners with quality standards on a glo-
bal scale. The service spectrum of t­ hese
internationally experienced manufac­
turing outfits comprises Cut-Make-Trim
(CMT) and high-end production. Further-
more, such services as A-Z process so-
lutions including sourcing processes are
presented.

Also featuring on the first day's agenda
at MUNICH APPAREL SOURCE is an ex-
pert conference with high-calibre dele-
gates on the 'Future of the Fashion In-
dustry' – hosted by Holger Knapp, CEO
of the publishing house Deutscher Fach-
verlag.
34 Munich Apparel Source

// PRESS RELEASE
                                             include the next stage in the value added
MUNICH FABRIC START LAUNCHES                 chain – thereby offering a comprehensi-
NEW TRADE FAIR: MUNICH APPAREL               ve service and product range for the fas-
SOURCE ADDS MANUFACTURING                    hion industry at one location.
SOURCING SERVICE TO THE PORT-
FOLIO                                        'We were self-critical in our analysis of
                                             the first MUNICH APPAREL SOURCE in
The decision has been taken. The next        September 2017. We will use the next
MUNICH APPAREL SOURCE will be held           few months to develop an integrated
from 4 to 6 September 2018 – as an inte-     and therefore sustainable concept. As
grated event of MUNICH FABRIC START          a trade fair organiser and initiator we
and directly connected to the MOC.           have a very clear mission with a con-
                                             crete remit that we will fulfil with great
The strategic and future-oriented new        commitment and responsibility.'
concept of dovetailing the two trade         Wolfgang Klinder, Managing Director at
events in terms of both location and con-    MUNICH FABRIC START
tent is the result of an intense survey of
the current market requirements as well      Measures promoting a sharper profile in-
as exhibitor and visitor expectations.       clude the testing and presence of relevant

The trade fair location of Munich offers
optimum prerequisites for giving visitors
                                             supply countries and their companies in
                                             terms of compliance with European pro-
                                             duct standards. Beyond this the analysis
                                                                                                   MUNICH FABRIC START
comprehensive insight into the entire tex-
tile production chain and therefore also
                                             of production processes and solutions in
                                             line with the latest market requirements.         LAUNCHES NEW TRADE FAIR:
real synergy effects. This means MU-         Just like earlier this year specialist lectures
NICH FARBIC START is also continuing
the strategy of extending its portfolio to
                                             will present the performance of specific
                                             countries and regions in detail. This inclu-        MUNICH APPAREL SOURCE
                                             des production capacities, production fo-
35 Munich Apparel Source   cuses, delivery times, conditions and cost      Global sourcing markets are still displaying
                           structures as well as import and export         great dynamism and movement with rapid
                           conditions that can play a decisive role for    shifts. These go hand in hand with pro-
                           global fashion players.                         mising opportunities. At MUNICH FABRIC
                                                                           START with integrated MUNICH APPAREL
                           The aim here with MUNICH APPAREL                visitors can gather information on all the
                           SOURCE is to offer a reliable international     latest developments and trends in order to
                           network platform and comprehensive and          gear the development and manufacture of
                           practical know-how on all key sourcing          their products up to the future.
                           markets. For this reason comprehensive
                           profiles of the exhibiting firms will provide
                           information on their range of products and
                           services as well as the available certifica-
                           tions.

                           'At MUNICH FABRIC START we re-
                           main convinced that due to the ever
                           stronger dovetailing of the markets,
                           the increasing impact of digitalisation
                           and the provocative change in consu-
                           mer purchasing behaviour the com-
                           plex presentation of reliable sourcing
                           management is more important than
                           ever. For this reason we are offering a
                           professional, reliable and high-quality
                           forum with two complementary trade
                           fairs.'
                           Sebastian Klinder, Managing Director at
                           MUNICH FABRIC START
37 Statements

                                                          'T he ne w a re a s o n the Zen i th premi ses                                      'For th e medi u m to h i gh -en d segmen t M UNICH FAB-
                                                          a re v e r y ins p ir ing – a b o ve al l , th e n ew                               R IC START seaml essl y f ol l ows on f rom th e sampl i n g
                                                          d e nim ha ll w ith its e xtremel y pl easan t                                      bu si n ess started at VIE W. New devel opmen ts pi ck
                                                          d a y lig ht a m b ie nc e . We very mu ch wel-                                     u p on th e l atest tren ds an d tran sl ate th ese f or th e

"
                                                          c o m e this e xte ns io n a nd are del i gh ted                                    f ol l owi n g del i very dates, th e mai n col l ecti on s an d/
                                                          w ith this ne w hig hlig ht compl emen ti n g                                       or th e secon d l i n es of th e n ew season . M UNICH FA-
                                                          the M O C . But the r a ng es di spl ayed i n                                       B R IC START h as al so gai n ed i n i mportan ce f or ou r
                                                          the m a in b uild ing a ls o a l ways meet ou r                                     cu stomers season on season . Th e ever more an ti ci-
                                                          e xp e c ta tio ns to the f ull every ti me. We                                     pated season al cycl es h ave i n creasi n gl y con f i rmed
                                                          w o r k he re f la t o ut f o r thre e f u l l days. Fi l -                         th e ri gh t ti mi n g of MUNICH FAB R IC START. B y i n-

    To us the offe r of one e a rl y eve nt i n the       le d w ith the s e im p re s s io n s we n ow di s -                                ter n ati on al stan dards i t al so a trade f ai r of sh orter

    form of VI EW and one pri nci pal tra de f a ir       c us s the f ina lis a tio n o f o u r ­c ol l ecti on .'                           di stan ces an d l ower costs f or ou r cu stomers.'
                                                          Michel Willems, Alberto                                                             Martin Dolleschel, Union Knopf
    held a few we e ks l a ter i s si mpl y i dea l.
    At VI EW we sel ec t the basi c materi als ,
    which we the n ha ve tested on prototy -
    pes ov er th e fol l owi ng we e ks. If the f a-
    brics live up to our qua l i ty requi re me nts                                                                                                                                                  'Th e ri si n g n u mb er of t r ad e fai r s s p eci al i-
    we discuss spe c i fi c c ol ours, re fe renc e s                                                                                                                                                si n g i n den i m i s p roof of t he s p eci al i m -

                                           "
    and patter ns wi th the suppl i ers at M U-                                                                                                                                                      portan ce th e f ashi on s ect or, and not j us t
    NI CH FABRIC START. Another bi g p lus                                     'M U N IC H FAB R IC START h as become a key                                                                          th i s, attach es to t hi s s egm ent . Regard i ng
    of this tr ade fa i r i s the pe rfe c t organi sa-                        c o m m unic ati on pl atf orm f or ou r compan y. Ou r                                                               ou r G erman bu si n es s , BLU E Z O N E i s d efi ni-
    tion and the uni que a tmosphe re.                                         inte r na tio nal bu si n ess partn ers u se MUNICH                                                                   tel y th e most i mpor t ant t r ad e fai r. I t i s t he
    Alejandro Miralles Giro, Hugo Boss                                         FABRIC S TART to research th e pri n ci pal pro-                                                                      secon d even t i n our t r ad e fai r cal end ar t o
                                                                               d uc t tre nd s wi th u s. Th e ti mi n g of M FS su i ts                                                             wh i ch we bri n g n ew col l ect i ons . O ur cus t o-
                                                                               this , a ls o especi al l y f or i n n ovati ve f ast bran d                                                          mers f i rst go to ' D eni m b y ' b ut t hey onl y
                                                                               c o nc e p ts . Wh at's more, we al ways appreci ate                                                                  pl ace orders i n M uni ch. Thi s t r ad e fai r al -
                                                                               this a c c o mpl i sh ed mi x of prof essi on al ran ges                                                              l ows u s to get t he fi r s t p ercei v ab l e feed-
                                                                               a nd re la xe d worki n g atmosph ere.'                                                                               back f or ou r work . '

                                                                               Hans-Peter Hiemer, Business4Brands Consulting                                                                         Arianna Morimando, Berto E.G.
// DATES

VIEW PREMIUM SELECTION // 17 to 18 July 2018

MUNICH FABRIC START // 4 to 6 September 2018

BLUEZONE // 4 to 5 September 2018

MUNICH APPAREL SOURCE // 4 to 6 September 2018
41 Fair Facts

// VENUE                                      CATALYZER areas on the Zenith premises,
                                              the MUNICH FABRIC START venue is ac-
MUNICH FABRIC START is held at the mo-        cessible both by car (sufficient parking is
dern exhibition and event centre MOC, the     available) and by public transport.
Munich Order Center (MOC) located in the
north of Munich.                              VIEW Premium Selection invites visitors
                                              to the MVG Museum in Ständlerstraße 20
Its special architecture provides scope for   – which is located in the over 5,000 m²
individual stand and presentation options     hall of the former bus repair shop near the
spread across 4 exhibition halls plus large   main tram workshop premises of the Mu-
seminar rooms and lounges. The exhibiti-      nich transport company; easy to access
on spaces offered range from white stands     by underground, bus and tram. Parking
with natural daylight to exclusive studios.   for motorists is available.

The expanded BLUEZONE includes Hall 7         The MUNICH APPAREL SOURCE Fair is
(ALL STAR MILLS) as well as the addition      held at the MTC world of fashion, Taun-
of Hall 6.                                    usstraße 45 | Ingolstädter Str. 45-47, and
With CATALYZER we now boast a lifes-          therefore located in the immediate vicinity
tyle-oriented display and communication       of the concurrently held MUNICH FABRIC
area revolving around the themes of heri-     START at MOC.
tage, sustainability and innovation.
The well-preserved fabric of the building      The modern and spacious MTC premises
– massive stone walls – obtains light and      offer an optimum setting and sufficient
lightness through large glass domes and        capacity for productive sourcing. To en-
open steel beams. What has remained un-        sure optimum connections and access
changed is the individual, original layout     to the full range on offer a shuttle service
with the resulting exciting stand design.      connects MUNICH APPAREL SOURCE
Comprising MOC, the ZENITH HALL and            and MUNICH FABRIC START at regular
the recently developed KEYHOUSE and           ­i ntervals.
// VISITORS                                                                   Fair Facts 42

MUNICH FABRIC START aspires to create           was impressive – including such market
a business platform in combination with         leaders as Esprit, s.Oliver, Marc O'Polo,
detailed market and trend information.          Marks & Spencer, Gerry Weber, Drykorn,
Admission is restricted to trade visitors       Diesel, Mavi Jeans, Mads Norgaard, Cin-
and subject to visitors presenting respec-      que, Marc Cain, Tommy Hilfiger, Max Mara,
tive credentials.                               Hugo Boss, Baldessarini, Lagerfeld, Akris
                                                and Lala Berlin.
Visitors include:
Manufacturers of apparel and fashion
accessories, representatives from retail,
wholesale and mail-order outfits as well
as of purchasing associations that have
apparel and/or textile accessories in their
ranges, upstream suppliers to the indust-
ry, commercial agents of apparel and ac-
cessories. In addition to this representa-
tives from associated disciplines such as
interior design.

February 2018 saw MUNICH FABRIC
START register a sustained high attendan-
ce with some 20,100 visitors and attract
an increasingly international audience.

Alongside all German ready-to-wear ma-
nufacturers, top decision-makers and de-
signers from neighbouring countries were
on site. At 38% the share of foreign visi-
tors was up slightly. The quality of visitors
43 Fair Facts
                                                                             SPREAD OF EXHIBITORS

// EXHIBITORS –
                                                                                                    Pakistan 2%
   EXHIBITOR CONTACT DETAILS 		                                                               Spain 2%
   AND NEW EXHIBITORS                                                           Netherlands 2%
                                                                                                                  Others 11%
                                                                        Great Britain 2%
                                                                                                                                             Germany 23%
EXHIBITOR DISTRIBUTION BY COUNTRIES AT MUNICH FABRIC START                      Austria 3%
SPRING.SUMMER 19                                                            Portugal 3%

                                                                        South Korea 3%

  Country         No. of Exhibitors
                                                                             France 3%
  Egypt              2                   Lithuania                4
  Albania            1                   Mauritius                2
                                                                                         China 4%                                                Italy 22%
  Australia          2                   Netherlands              19
  Bangladesh         2                   Austria                  30
  Belgium            5                   Pakistan                 18
  Bulgaria           1                   Poland                   6
  China              36                                                                                     Turkey 19%
                                         Romania                  3
  Denmark            5                   Sweden                   2
  Germany            224                 Switzerland              12
  Franc              33                  Slowenia                 1
  Greece             11                  Spain                    18         SPREAD OF EXHIBITORS BY CONTINENTS
  Great Britain      21                  South Korea              32
  Hong Kong          9                   Taiwan                   4                                                  12,8% Asia
  India              10                  Thailand                 2
  Indonesia          1                   Czech Republic           3           85,9% Europe                                     0,9% Others
  Ireland            1                   Tunisia                  1
  Italy              208                 Turkey                   178
  Japan              8                   USA                      1
  Latvia             1                   Vietnam                  1
  Lichtenstein       1
                                         Total                    949

                                         Total no. of Countries   40
44 Fair Facts

LIST OF NEW EXHIBITORS
// ADDITIONALS
                                                                                                                          // FABRICS

  Company                                              Country          Hall   Booth Number Website                        Company                                       Country         Hall   Booth Number Website
  Akal Batu Accessory and Packaging LTD                Turkey           H1     D   11       www.akalbatu.com               AB "Siulas"                                   Lithuania       S1     E 116        www.siulas.lt
  Edicate Button & Garment Accessories                 Hong Kong        H2     C   08       www.edicate.com.hk             Alto Milanese & Collezione Infinity Jersey    Italy           S2     F 208        www.altomilanesesrl.it
  Fatih Bijuteri San. Ve Tic. Ltd. Sti                 Turkey           H1     B   20       www.fatihbijuteri.com          Ari Tekstil.                                  Turkey          S1     E 113        www.aritekstil.com.tr
  KT Trims & Accessories GmbH                          Germany          H2     A   09       www.ktlabel.com                Bartolini 1938 srl                            Italy           S2     E 213        www.bartolini1938.it
  Kryptino SA                                          Switzerland      H1     B   05       www.kr-tex.ch                  Besani srl                                    Italy           H4     A 21         www.besani.it
  Laurema UAB                                          Lithuania        H1     D   11       www.laurema.eu                 Birlik Örme Boya                              Turkey          S1     E 109        www.birlikörme.com.tr
  ME-Plast Kozina d.o.o.                               Slovenia         H1     C   08       www.me-plast.com               Brito & Miranda SA                            Portugal        S1     E 108        www.britoemiranda.com
  OZ-EL Lastik Kaytan Tic San As                       Turkey           H1     B   10       www.oz-el.com                  Comotessile Srl                               Italy           S2     E 215        www.comotessile.it
  Telidis                                              Great Britain    H1     C   11       www.telidis.com                Digital S.r.l.                                Italy           S2     F 215
  Trifitrofa - Com de Fios, Lda.                       Poland           H1     D   12       www.trifitrofa.pt              EHK Tekstil                                   Turkey          S1     E 117        www.kurttex.com
  Tylex Letovice A.S.                                  Czech Republic   H1     D   13       www.tylex.cz                   Elite World Print                             Poland          S1     F 119        www.eliteprint.pl
  Valter S.R.L                                         Italy            H2     B   04       www.valter.it                  Er-Ez                                         Turkey          S1     E 118        www.er-eztextile.com
                                                                                                                           Eurostick SPA                                 Italy           H4     F 02         www.eurostick.it
                                                                                                                           Fabra Tekstil                                 Turkey          S1     E 112        www.fabra.com.tr
// ASIA
                                                                                                                           Finitura Felice                               Italy           S1     E 112        www.finiturafelice.com
  Company                                              Country          Hall   Booth Number Website                        Iltex GmbH fabrics & More                     Germany         H3     D 12         www.iltex.de
  Bewell Trading                                       South Korea      A3     C 117                                       Ipek Tekstil Ve Dis Tic As                    Turkey          H4     G 10         www.sahtastekstil.com
  Colorsburg (Div. of Shakthi Knitting Private Ltd.)   India            A3     D 108        www.shakthiknitting.com        Jerseytex Ltd                                 Great Britain   H3     E 24
  Federation Sanhe (Fujian) Co., Ltd.                  China            A3     C 112        www.lbshtex.com                Jozwiak S.C.                                  Poland          S1     E 117        www.jozwiak.eu
  Foshan Huafeng Textile Co., Ltd.                     China            A3     D 109        www.huafeng-textile.cn         M.A.I TEKS Tekstil                            Turkey          S1     F 119        www.maitekstil.com
  Fujian Kaibang Polyamide Technology Co., Ltd.        China            A3     D 108        www.fjkaibang.com              Meteks Moda                                   Turkey          S1     E 111        www.meteksmoda.com
  Fujian Province Changle Haofeng Textile Co., Ltd.    China            A3     D 107        clhffz.cn.alibaba.com          Mezroze SIA                                   Lativa          H4     A 22         www.mezroze.com
  Guangzhou Sanko Button Co., Ltd.                     China            A3     C 114        www.skbutton.com               Natex Paris                                   France          S2     F 203        www.natexparis.com
  Hebei Huarui Non-Woven Fabrics Co., Ltd.             China            A3     C 116        www.hbhuarui.en.alibaba.com    Omniapiega srl                                Italy           H3     C 20         www.omniapiega.it
  Ikovatex Co., Ltd.                                   China            A3     C 112        www.ikovatex.com               Osmanbey Mensucat Pazarlama                   Turkey          S1     E 118        www.osmanbeytextile.com.tr
  Lucky Textile Group                                  Indonesia        A3     C 121        www.luckytex.com               Sanko Tekstil isletmeler San ve Tic A.S.      Turkey          H3     D 16         www.sankotextile.com
  Nanjing Skyrising Imp. & Exp. Co., Ltd.              China            A3     C 113        www.skyrising.com              TEBA Tekstil                                  Turkey          S1     E 111        www.tebatextiles.com.tr
  One Chang Material Co., Ltd.                         South Korea      A3     C 117        www.onechang.com               Tektaslar Tekstil                             Turkey          S1     E 113        www.tektaslar.com.tr
  Shanghai Enjoy Textile Science & Technology          China            A3     C 114        www.enjoytex-china.com         Tintofilo by Jenny fabrics AG                 Switzerland     S2     F 102        www.tintofilo.ch
  Shaoxing Aokun Textile & Garment Co., Ltd.           China            A3     C 115        www.efemail.com                Veni Vidi Vici                                Italy           S2     F 230
  Shaoxing Fando Textile Co., Ltd.                     China            A3     D 109                                       Zhejiang Barui Fabrics Co ltdVeni Vidi Vici   China           S2     F 204        baruichina.com/ babei.com
  Suzhou Zhuisheng Textile & Technology Co., Ltd.      China            A3     D 106A
  Vrijesh Natural Fibre & Fabrics (India) Pvt. Ltd.    China            A3     C 121        www.vnffindia.com
  Wujiang Shangtone Textile Co., Ltd.                  India            A3     D 110
  Zhangjiagang E-King Textile Co., Ltd.                China            A3     C112         www.ekingtex.cn
45 Fair Facts

 // BLUEZONE                                                                                               ORGANIC SELECTION – FABRICS

   Firma                                 Land            Halle   Standnummer Website                        Firma                                               Land        Halle   Standnummer   Zertifikate
   A.P.Xpress Ltd                        Great Britain   H6      B   04      www.apxpress.com               Akteks Tekstil San. Ve. Tic. A.S. - Neon            Turkey      H3      F 05          GOTS
   DB Wash International                 Albania         H6      B   06      www.dbwash-int.com             Barutcu Pazarlama                                   Turkey      H3      E 11          Oeko-Tex
   Denim Inn Srl                         Italy           H6      B   06                                     Berto E.G. Industria Tessile S.r.l.                 Italy       H6      C 05          GOTS, BCI
   Foshan Foison Textile Co., Ltd        China           H7      C   32      www.gzfoison.com               Bezsan Tekstil                                      Turkey      S2      F 217         GOTS
   Iskur Denim Islet. San Ve Tic A.S.    Turkey          H7      C   02      www.iskurdenim.com             Brugnoli Giovanni SPA                               Italy       S1      E 110         Oeko-Tex
   Nishat Mills Limited                  Pakistan        H7      B   03      www.nishatpak.com              Diverchildren S.A.                                  Germany     S1      E 107         Organic / Bio
   Paris Texas                           Morocco         H7      B   06                                     EZ Fashion GmbH                                     Germany     A4      35            GOTS
   Setex Textil GmbH                     Germany         H7      C   01      www.setex-textil.de            Fusion Textiles (H.K.) Ltd.                         Hong Kong   A3      C 122         GRS
                                                                                                            Giemme Spa                                          Italy       S1      E 107         GOTS
                                                                                                            Isil Tekstil                                        Turkey      H3      F 08          GOTS
                                                                                                            Koppermann & Co. GmbH                               Germany     H3      B 05          GOTS
 // KEYHOUSE
                                                                                                            Lanificio Lamberto s.r.l.                           Italy       S2      F 218-219     Organic / Bio
                                                                                                            Omniapiega srl                                      Italy       H3      C 20          GOTS
   Firma                                 Land            Halle   Standnummer Website
                                                                                                            Pastel by Yilmazipek                                Turkey      H3      C 10          BCI
   Aitex                                 Spain          H5       5           www.aitex.es                   Rabek Tekstil san. Tic. Ltd. Sti.                   Turkey      H4      B 18          GOTS, OCS 100, OCS BLENDED
   Baykan Moda A.S.                      Turkey         H5       11                                         Tejidos Rebés SL                                    Spain       H4      C 24          GOTS
   Brugnoli Giovanni S.p.A.*             Italy          H5       15          www.brugnoli.it                Trifitrofa - Com de Fios, Lda.                      Portugal    H1      D 12          GOTS
   Invista (International) Sarl          Switzerland    H5       25          www.connect.LYCRA.com          Vrijesh Natural Fibre & Fabrics (India) Pvt. Ltd.   India       A3      C 121         Organic / Bio
   MycoTEX by NEFFA                      The NetherlandsH5       2           neffa.nl/portfolio/mycotex/    Yilmaz Kumascilik                                   Turkey      H3      C 06          GOTS
   Qualitat Tecnica Textil               Spain          H5       17          www.qtt.es                     Yünsa Yünlü San. Ve Tic. A.S.                       Turkey      S1      F 103         GRS
   Statex Produktions & Vertriebs GmbH   Germany        H5       7           www.statex.de                  Zeki Mert Ipek                                      Turkey      H3      C 21          GOTS
   UMORFIL® Beauty Fiber®                Taiwan         H5       22          www.umorfil.com
   ZSK                                   Germany        H5       9           www.zsk.de

                                                                                                           ORGANIC SELECTION – ADDITIONALS
 // DESIGN STUDIOS
                                                                                                            Firma                                               Land        Halle   Standnummer   Zertifikate
   Firma                                 Land            Halle   Standnummer Website
                                                                                                            ISA TanTec Ltd.                                     China       H7      B 07
   Mirjam Rouden Ltd                     Great Britain   S1 DS   E 101       www.mirjamrouden.com           KAHAGE Butonia Group                                Germany     H1      E 03          Oeko-Tex
   Zisser Textile Design                 Sweden          S1 DS   E 101       www.zisser.se                  Piovese Fashion S.r.l.                              Italy       H6      C 04          Oeko-Tex
                                                                                                            Prym Fashion GmbH                                   Germany     H1      C 18
                                                                                                            Valter S.R.L                                        Italy       H2      B 04          Oeko-Tex
 // ATRIUM

   Firma                                 Land            Halle   Standnummer Website
   SGL Filati S.p.a.                     Italy           A4      20          www.borghi1819.it
46 Fair Facts

 EXHIBITOR GROWTH AT MUNICH FABRIC START 2002-2018

                         1200
                         1000
No. of Exhibitors

                          800
                          600
                          400
                          200
                            0
                                 2002   2003   2004   2005   2006   2007   2008   2009   2010   2011   2012   2013   2014   2015   2016   2017   2018

                      February   282    496    580    637    648    668    728    762    727    768    792    847    897    910     925   956    949
                    September    381    541    639    650    706    755    745    765    775    823    857    952    952    976    1028   964
47 Fair Facts                                                      Collection by Product Categories

                                                           Ribbons, Strings, Laces
MUNICH FABRIC START
                                                         Buttons, Clasps, Buckles
SPRING.SUMMER 19:                                                      Applications                                      Additionals, Accessoires
COLLECTION BY PRODUCT CATEGORIES                                             Lables
                                                                                                                         Top Cloth
                                                               Laces, Embroideries
                                   Linings, Pocket Lining, Nonwovens, Interlinings
                                                               Packaging, Hangers
                                                                              Zipper
                                                                               Yarns
                                                                               Belts
                                                                    Shoulder Pads
                                                  Cotton Fabrics, Cotton Mixtures
                                                                         Jacquards
                                                    Viscose, Modal Lyocel Fabrics
                                                                              Prints
                                                                     Color Wovens
                                                                  Polyester Fabrics
                                                                  Knitwear Fabrics
                                                                      Linen Fabrics
                                                                   Woolen Fabrics
                                                         Silk Fabrics, Silk Aspects
                                                                           Shirtings
                                                                           Coatings
                                                                 Functional Fabrics
                                                                              Denim
                                                                             Velvets
                                                                    Fleece Fabrics
                                                                 Bodywear Fabrics
                                                                           Corduroy
                                                                Loden, Boiled Wool
                                                         Leather, Imitation Leather
                                                                 Swimwear Fabrics
                                                                        Membranes
                                                                      Fur, Fake Fur
                                                                               Plush
                                                                    Quilted Fabrics

                                                                                       0   50   100   150   200   250   300   350    400     450    No. of Products
// CONTACT

Press
Isabel Rosenberger
Phone: +49 (0)89 45 22 47 40
Fax: +49 (0)89 45 22 47 22
E-Mail: ir@munichfabricstart.com

Marketing & Communication
Claudia Mynott (geb. Goßen)
Phone: +49 (0)89 45 22 47 45
Fax: +49 (0)89 45 22 47 22
E-Mail: cm@munichfabricstart.com