Northern Metro Region - Five Year Plan for Jobs, Services and Infrastructure 2018-2022 - Northern Metro Region - Suburban Development
Page content transcription
If your browser does not render page correctly, please read the page content below
Northern Metro Region
Five Year Plan for Jobs, Services and Infrastructure 2018–2022

                                       Northern Metro Region
© The State of Victoria Department of Environment, Land, Water and Planning
2018

This work is licensed under a Creative Commons Attribution 4.0 International
licence. You are free to re-use the work under that licence, on the condition
that you credit the State of Victoria as author. The licence does not apply to
any images, photographs or branding, including the Victorian Coat of Arms, the
Victorian Government logo and the Department of Environment, Land, Water
and Planning (DELWP) logo.

To view a copy of this licence, visit creativecommons.org/licenses/by/4.0/

Printed by (Impact Digital, Brunswick).

ISBN 978-1-76077-189-8 (Print)
ISBN 978-1-76077-190-4 (pdf/online/MS word)

Disclaimer
This publication may be of assistance to you but the State of Victoria and its
employees do not guarantee that the publication is without flaw of any kind
or is wholly appropriate for your particular purposes and therefore disclaims
all liability for any error, loss or other consequence which may arise from you
relying on any information in this publication.

Accessibility
If you would like to receive this publication in an
alternative format, please telephone the DELWP
Customer Service Centre on 136 186, or email
customer.service@delwp.vic.gov.au (or relevant
address), or via the National Relay Service on 133
677, www.relayservice.com.au. This document is also
available on the internet at www.delwp.vic.gov.au.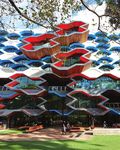 Office for Suburban Development

Aboriginal acknowledgement
The Victorian Government proudly acknowledges Victoria's Aboriginal
community and their rich culture and pays respect to their Elders past
and present.
We acknowledge Aboriginal people as Australia's first peoples and as
the Traditional Owners and custodians of the land and water on which
we rely. We recognise and value the ongoing contribution of Aboriginal
people and communities to Victorian life and how this enriches us.
We embrace the spirit of reconciliation, working towards the equality of
outcomes and ensuring an equal voice.

                                 Northern Metro Region Five Year Plan      1
Office for Suburban Development

Contents
Introduction                                                                                    4

Your Northern Metro Region                                                                      5

Northern Metro Region snapshot                                                                  8

Putting community at the centre                                                                 10
Metropolitan Development Advisory Panel                                                             10
Metropolitan Partnership Development Fund                                                           10
The Northern Metro Region – Land Use Framework Plan                                             11

Investment overview                                                                             13
Pick My Project                                                                                     21
Growth Areas Infrastructure Contribution                                                            22
Growing Suburbs Fund                                                                                23
Victorian Government election commitments                                                       24

Appendix 1: Northern Metropolitan Partnership – Membership                                      28

Appendix 2: Victorian Government Response to the Northern Metropolitan
Partnership Priorities 2017                                                                     30

Appendix 3: Glossary                                                                            40

                                                             Northern Metro Region Five Year Plan        3
Office for Suburban Development

Introduction
The Northern Metro Region Five Year Plan for Jobs, Services and
Infrastructure 2018–2022 outlines the Victorian Government's ongoing
commitment to Melbourne's northern region.
This year's Northern Metro Region Five Year Plan provides an update on       By bringing together
the northern region's growing population and economy, and outlines the       this information at the
Government's investments from the Victorian Budget 2018/19 to support
jobs and deliver infrastructure and services in the region over the next     metropolitan regional level,
five years.                                                                  the Northern Metro Region
New sections in this year's Plan include:
                                                                             Five Year Plan will assist
                                                                             all levels of government
•   a report on the advice provided by the newly formed Northern
                                                                             and the northern region's
    Metropolitan Partnership on priorities for enhancing the northern
    region's economy and liveability                                         communities to work
                                                                             together
•   the Government's response to the Partnership's advice, including
    details on the response to each of the Partnership's priority actions
•   a report on the joint development of the Northern Metro Region's Land
    Use Framework Plan by the Government and northern region councils,
    creating a shared understanding across all levels of government and
    the community about future population and employment growth, and
    housing and land use needs
•   details on new government initiatives designed to strengthen
    metropolitan regional development and engage with communities in
    identifying and delivering local infrastructure and services , such as
    the $30 million Pick My Project program.
By bringing together this information at the metropolitan regional
level, the Northern Metro Region Five Year Plan will assist all levels of
government and the northern region's communities to work together
to identify challenges and opportunities, and develop new ways to
enhance liveability and prosperity.

4      Northern Metro Region Five Year Plan
Office for Suburban Development

Your Northern Metro Region
The Northern Metro Region spans six Local                 Broadmeadows, Epping and Lockerbie are the region's
Government Areas (LGAs): the inner LGAs of Moreland,      designated Metropolitan Activity Centres. These are
Darebin and Banyule; and the outer growth and             underpinned by 21 Major Activity Centres.
interface LGAs of Hume, Nillumbik and Whittlesea.
                                                          Together these locations contain significant
The region includes a portion of Mitchell Shire within
                                                          concentrations of private, government and community
Melbourne's Urban Growth Boundary, with the towns
                                                          sector jobs and services – and are critical to meeting
of Wallan and Beveridge.
                                                          the employment, service and infrastructure needs of
The Northern Metro Region is one of Melbourne's           the region's growing population.
largest, with a population of more than 978,900
                                                          Accommodating this growth requires support to
residents – approximately 20 per cent of metropolitan
                                                          revitalise established suburbs and to expand local
Melbourne's total population. Its population is
                                                          services and infrastructure to meet the needs of a
projected to grow by around 13 per cent over the five
                                                          growing population. Timely delivery of infrastructure
years to 2021, reaching more than 1.1 million residents
                                                          and services in the region's newest outer suburbs will
by 2022
                                                          be critical to its success.
The northern region includes some of Melbourne's
most strategically important infrastructure such as
the Melbourne Airport and the Hume Highway – and
plays a major role as one of Melbourne's key economic
regions and gateway to Australia's national economy.

                                                                        Northern Metro Region Five Year Plan       5

Office for Suburban Development

Northern Metro Region snapshot
The Northern Metro Region has played a major role in accommodating Melbourne's recent period of population
growth and has done so against a backdrop of significant change and transformation in its industry structure,
employment and demographic profile. Future population projections and industry trends suggest Melbourne's
north will continue to undergo significant growth and change as it transitions from traditional manufacturing to
a more diverse and technology-focused industry base.

              Population                                Households                             Housing mix

• 978,900 residents                        • 124,000 couples with children        Regional housing mix as at June 2016:
• 20 per cent of metropolitan              • 81,000 couples without children      • 12,413 apartments of three or more
  Melbourne's total population             • 74,000 lone-person households          storeys
• projected to grow by 126,500             • 39,000 one-parent families           • 249,593 separate houses
  residents over the five years to 2022                                           • 79,833 townhouses/flats/small
• key growth areas include                                                          apartments
  Craigieburn, Mernda, Sunbury
  South, Wallan and Wollert

       Industry and business                    Key employment centres                         Employment

Top five employing industries:             • Melbourne Airport                    • 272,647 jobs in 2016
• manufacturing                            • Melbourne Market in Epping           • 12 per cent of all jobs in
• retail trade                             • La Trobe National Employment and       metropolitan Melbourne
• health care and social assistance          Innovation Cluster (NEIC)            • more than a quarter of all jobs in
                                           • Northern Industrial Precinct           the region are in health care, social
• transport, postal and warehousing
                                                                                    assistance and manufacturing
• education and training                   • health and education precincts in
                                             Heidelberg, Epping and Craigieburn   • 6.9 per cent unemployment rate, 0.8
                                                                                    percentage points higher than the
                                                                                    metropolitan average

    Future employment growth                        Regional strengths            Regional Challenges/Opportunities

Employment in the Northern Metro           • transport and logistics              • transition from traditional
Region is projected to increase by an        infrastructure and services            manufacturing to knowledge-based
additional 26,600 jobs by 2022:            • industrial land supply                 industries
• 8,100 additional jobs in health care     • growing food processing,             • revitalisation of major activity
  and social assistance                      pharmaceuticals and advanced           centres
• 4,000 additional jobs in education         manufacturing industries             • creating employment opportunities
  and training                             • diversity and affordability of         for young people
• 3,900 additional jobs in                   housing options                      • enhancing regional connectivity
  construction                                                                      with public transport and active
• 3,800 additional jobs in                                                          transport
  professional, scientific and technical                                          • enhancing environmental assets
  services                                                                          and people's connection to green
• 2,700 additional jobs in retail trade                                             space

8     Northern Metro Region Five Year Plan
Office for Suburban Development

The Northern Metropolitan Partnership                      The Government has responded positively to the
                                                           Partnership's vision and advice on priority actions with
The Northern Metropolitan Partnership was                  commitments such as:
established in June 2017. Membership includes eight
community and business representatives, the CEO            •   $2.2 billion to duplicate and upgrade key arterial
of each local council in the region and a Deputy               roads in Melbourne, including roads in the Northern
Secretary from the Victorian Government (Appendix 1).          Metro Region

Over its first 12 months of operation, the Northern        •   $1 million for cycling and hiking trails priority
Metropolitan Partnership has consulted regional                projects identified in the Northern Regional Trails
stakeholders and community leaders to identify                 Strategy
opportunities for driving improved outcomes for            •   $400,000 in funding for Melbourne's North Food
the region and its suburbs. This included hosting its          Group to support the growth of more than 400
inaugural annual assembly of regional community                businesses to enhance business connections,
and business leaders on 25 October 2017 to assist in           expand access to export markets and develop
developing its advice to government.                           workers' skills
In communicating its priorities to the Government, the     •   $200,000 in the Victorian Budget 2018/19 to
Northern Metropolitan Partnership outlined its vision          support the development of a new project to better
for communities to have 'opportunities and access              connect young people in Melbourne's north with
to work within the northern region, to be connected            employment
to the environment, have access to lifelong learning,
improved health and wellbeing, where our young             •   securing the site for the Brunswick Incubator
people feel connected and have access to jobs, and             through LaunchVic's Supporting Local Council
our rich cultural diversity thrives'.                          Startup Communities program and a partnership
                                                               with Moreland Council.
The Partnership's priority outcomes cover five
principal themes, with specific actions that the           Full details of the Partnership's 2017 advice and the
Partnership believes should be progressed by               response from the Government are at Appendix 2.
government:                                                The Northern Partnership has also submitted its
                                                           2018 advice to the Government. The Government has
•   Economy and Transport – Support a connected,           already commenced considering this advice and will
    thriving community with jobs created in the region,    be providing a detailed response through the 2019
    unemployment rates lowered and congestion              Northern Metropolitan Five Year Plan.
    eased to create greater liveability
•   Education pathways – Support a seamless
    approach to lifelong learning, resulting in a
    more skilled, work-ready, employed, resilient and
    connected community
•   Environment – Improve connection to the natural
    environment through recreational trails and
    increased use of cycling and walking
•   Connected young people – Enable young people
    to have a voice, feel connected to communities, be
    healthy, respected and ensure diversity thrives by
    establishing a youth congress for the region, led by
    young people
•   Health and wellbeing – Prevent avoidable hospital
    admissions and improve health and wellbeing
    through increased access to affordable health
    and community services that cater to the north's
    culturally diverse community.

                                                                          Northern Metro Region Five Year Plan       9
Office for Suburban Development

Putting community at the centre

The Victorian Government is focused on putting communities at the
centre of what we do, including making sure local residents have a
greater say in determining local priorities.
Building on its establishment of Metropolitan             Metropolitan Partnership
Partnerships to involve communities in determining        Development Fund
local priorities, the Government has launched
additional initiatives in the Suburban Development        As part of the Victorian Budget 2018/19, the
portfolio that will strengthen our focus on supporting    Government has established a new $2 million
the northern region and engaging with its                 Metropolitan Partnerships Development Fund.
communities to identify and deliver innovative local
                                                          This fund will be used to support the implementation
infrastructure, services and programs.
                                                          of responses to the advice provided by Metropolitan
Metropolitan Development Advisory Panel                   Partnerships. It will provide seed funding for program
                                                          pilots, feasibility studies and business cases to
In late 2017, the Minister for Suburban Development       progress Metropolitan Partnership priority actions.
and Minister for Planning jointly established the
Metropolitan Development Advisory Panel (MDAP).           Administered by the Office for Suburban
                                                          Development, funding will be allocated annually
The role of MDAP is to provide expert advice to the       across Melbourne's six partnership regions over the
Ministers on metropolitan development, including          next two years. Funding allocations for 2018–19 will
the implementation of Plan Melbourne 2017–2050,           be developed as part of the Government's response
Metropolitan Partnership priorities and advice on         to priorities identified by the Northern Region
enhancing Melbourne's liveability, sustainability and     Metropolitan Partnership.
international competitiveness at the whole-of-city
level.
The panel includes the six chairpersons of the
Metropolitan Partnerships and four members
with broad skills and expertise in planning and
related fields such as economic and community
development.
MDAP will play a key role in keeping the Government
informed about the impact of planning policies and
population growth on regional communities. The
panel will help the Government identify practical
solutions to managing Melbourne's growth and
maintaining the city's liveability. It will also ensure
that Metropolitan Partnerships are supported to
engage and play an active role in shaping the
delivery of policies critical to Melbourne's future
growth and development.

10    Northern Metro Region Five Year Plan
Office for Suburban Development

The Northern Metro Region – Land Use
Framework Plan

Plan Melbourne 2017–2050 recognises the importance of a regional
approach to planning for our city and suburbs.

Action 1 in the Plan Melbourne Implementation Plan         collated existing planning strategies and policies to
requires the development of a Land Use Framework           understand what is important to the Northern Metro
Plan (LUFP) for each of the six metropolitan regions.      Region, including its strengths and opportunities.
The LUFPs will be forward-focused to ensure that           Strengths of the Northern Metro Region identified
each region has a plan to provide for the population       include:
growth and change that is projected to occur over
                                                           •   the La Trobe NEIC has regionally important health,
the next 30 years. It will mean that state and local
                                                               education, retail and commercial assets and will
government, working together, can be clear about
                                                               deliver significant employment growth, connect
how best to develop land and what supporting
                                                               allied industries and provide more housing close to
networks and infrastructure will be needed when and
                                                               jobs.
where.
                                                           •   the region is a major hub for the food and
The LUFPs will provide a means to ensure that our
                                                               beverage industry, including production, innovation
suburbs are planned holistically, that we provide
                                                               and research driven by the Melbourne Market
not only enough suitable housing, but also set
                                                               and La Trobe University's established food and
aside land for employment, community spaces and
                                                               agriculture capability.
parks, while protecting our natural environment. The
LUFPs, developed in consultation with Metropolitan         •   the region is Victoria's interstate and international
Partnerships, will inform the strategies and initiatives       gateway, providing strategic connections through
in future releases of the Five Year Plans for Jobs,            Melbourne Airport, the Hume Freeway and the
Services and Infrastructure.                                   Melbourne-Sydney-Brisbane rail line, and its
                                                               significant freight and logistics hubs.
The benefits of planning at a regional scale across
metropolitan Melbourne include:                            •   the region has a diversity of housing choices from
                                                               greenfield growth corridors, to emerging urban
•   bridging the gap between metropolitan and local
                                                               renewal precincts and established inner and
    government strategic plans by delivering a single
                                                               suburban areas.
    regional view
                                                           •   regional landscapes, characterised by the network
•   providing the strategic planning basis for
                                                               of creek corridors, the Yarra River and River
    identifying future infrastructure, service and
                                                               RedGums, provide improved amenity, and promote
    funding priorities
                                                               social cohesion.
•   clearly defining a land use framework within
    which each council can prepare their municipal
    strategies and policies
•   ongoing partnership and collaboration between
    state and local government.
The LUFPs build upon existing strategic work
undertaken by state and local government to deliver
a regional picture through an integrated partnership
approach.
The Northern Metro Region is expected to grow from
978,900 in 2017, to approximately 1.82 million by 2050.
This growth will need to be accommodated in both
established and growth areas, and be supported
by an expansion of local jobs, the provision of
infrastructure, access to services and a quality
environment.
Driven by the Economy and Planning Working
Groups (EPWG) that have been established for each
region, state and local government officers have

                                                                          Northern Metro Region Five Year Plan         11
Office for Suburban Development

Feedback received to date indicate there are                 •   new suburbs in growth areas delivering on the
opportunities in the region for:                                 20-minute neighbourhood principles by providing
                                                                 a diversity of housing and jobs close to everyday
•    transitioning from the strong manufacturing
                                                                 services
     and traditional working-class history towards
     highly skilled jobs in well-connected and distinct      •   exploring local community values in green wedge
     employment nodes                                            land management, while protecting landscape,
                                                                 environmental and cultural significance
•    creating an airport link which provides
     connections to the east and west as well as the         •   expanding the network of green spaces and
     CBD to transform the Melbourne Airport into an              waterways to improve biodiversity links, active
     employment magnet, accelerating job growth                  transport connections and resilience to climate
                                                                 change.
•    improving east-west public and active transport
     to better connect activity centres, allied industries
     and the La Trobe NEIC, and diversifying road use        Next steps
     across the region to support various transport          The implementation partners for the LUFP project
     options and protect principal freight routes            include the Department of Environment, Land, Water
•    valuing industrial and employment land, including       and Planning (DELWP); the Department of Jobs,
     the future growth of commercial floor space in          Precincts and Regions (DJPR); the Department of
     activity centres such as Epping, Broadmeadows           Transport (DoT); the Department of Health and Human
     and Coburg, and protecting it from incompatible         Services (DHHS); the Department of Education and
     development                                             Training (DET); the Victorian Planning Authority (VPA);
                                                             and the local councils of the region. Collectively, they
•    providing affordable, accessible and flexible           will work to expand on the scoping work undertaken to
     spaces to support the creative precincts in             date to prepare a draft LUFP which delivers a regional
     Brunswick, Northcote and surrounds                      picture of the issues, opportunities and aspirations of
•    clearly defining densities across residential areas     the region. The Government will continue working with
     and championing high quality and sustainable            local and regional partners to develop draft plans for
     design in developments to positively and                consultation.
     proactively shape the future character of the           .
     region

12      Northern Metro Region Five Year Plan
Office for Suburban Development

Investment overview

The Victorian Government is responding to the growing needs of
Melbourne's Northern Metro Region by investing in local services and
infrastructure.
These investments are based on the Government's long-term strategic plans for strengthening the economy and
liveability of Victoria and managing Melbourne's continued growth and development as a globally connected city.
This section provides an overview of:
•   Major investments in services and infrastructure in the Northern Metro Region contained in the Victorian
    Budget 2018/19;
•   Pick My Project grants to strengthen the liveability of local areas announced for the Northern Metro Region;
•   Growth Areas Infrastructure Contribution funds for the Northern Metro Region growth area LGAs of Hume
    and Whittlesea;
•   Growing Suburbs Fund grants for community infrastructure in the Northern Metro Region LGAs of Hume,
    Nillumbik, Whittlesea and Mitchell; and
•   Election commitments made in the November 2018 state election to improve outcomes for people in the
    Northern Metro Region.

                                                                         Northern Metro Region Five Year Plan      13
Office for Suburban Development

Victorian Budget 2018/19 – Northern Metropolitan Region Outcomes

                                                                                 Expected delivery timeframe
                             Description
                                                                          YR 1      YR 2      YR 3      YR 4      YR 5
                                                                          2018      2019      2020      2021      2022

 JOBS

 The Victorian Government is focused on supporting and driving economic development, investment and job creation
 across the state, and is committed to projects, industries and ideas that will encourage small businesses to grow and
 big businesses to invest. The Northern Metro Region will benefit from funding provided in the Victorian Budget 2018/19
 including a $21 million boost for Jobs Victoria.

 $10 million to extend the Premier's Jobs and Investment Fund to
 support the Government's economic development priorities to build
 a strong economy, improve economic growth and create more jobs.

 $6 million statewide to increase employment inclusion on Victoria's
 major projects through a new dedicated services to connect young
 people from Aboriginal and migrant communities and women into
 jobs on Victoria's major projects, including roles generated by the
 Major Projects Skills Guarantee.

 $5 million statewide for a new specialised employment support
 program to be established for long-term unemployed youth and
 young people facing significant barriers to employment.

 TRANSPORT

 The Victorian Government is delivering a massive pipeline of transport infrastructure projects, including
 removing level crossings, building the Metro Tunnel, building the West Gate Tunnel, widening City Link and
 the Tullamarine Freeway, streamlining Hoddle Street, upgrading the M80 Ring Road, delivering Stage 1 of the
 Monash Freeway Upgrade, and completion of the Mernda Rail Extension.

 $2.2 billion for arterial road upgrades in the northern and south-
 eastern suburbs of Melbourne.
 • Childs Road, from Beaumont Crescent to Prince of Wales Avenue,
   Mill Park
 • Craigieburn Road, from Mickleham Road to Hume Highway,
   Craigieburn
 • Epping Road, from Craigieburn Road to Memorial Avenue, Epping
 • Sunbury Road, from Bulla-Diggers Rest Road to Powlett Street,
   Sunbury
 • Yan Yean Road from Kurrak Road, Yarrambat, to Bridge Inn Road,
   Doreen
 • Bridge Inn Road, from Plenty Road to Yan Yean Road, Doreen
 • Fitzsimons Lane in Templestowe and Eltham.

14    Northern Metro Region Five Year Plan
Office for Suburban Development

Victorian Budget 2018/19 – Northern Metropolitan Region Outcomes

                                                                                  Expected delivery timeframe
                             Description
                                                                           YR 1      YR 2    YR 3     YR 4      YR 5
                                                                           2018      2019    2020     2021      2022

$110 million for North East Link for development to procurement of
the project, which will establish a motorway connection between
the M80 Ring Road and the Eastern Freeway. The new six-lane, 11
kilometre motorway will include a tunnel beneath environmentally
sensitive areas and interchanges at Bulleen Road, Manningham
Road, Lower Plenty Road and Grimshaw Street. Local access along
key arterial roads such as Greensborough Road and Greensborough
Bypass will be maintained and remain toll-free. The project also
includes a major upgrade of the Eastern Freeway between Chandler
Highway and Springvale Road, which will remain toll-free, and a new
dedicated busway facility between the Doncaster Park and Ride and
Hoddle Street. The $7-$9 billion Primary Package of works and the
$200 million Early Works Package were put out to market at the end
of November.

$89.4 million for additional train services including those on the
Hurstbridge and South Morang lines following the completion of the
Mernda Rail Extension and the Hurstbridge line upgrade.

$60 million for more than 2,000 car parks to be upgraded and built
at key train stations, including Craigieburn and Epping. This will
improve amenity and provide more options to access train stations
and encourage the increased uptake of public transport.

$22.7 million for priority active transport projects to promote
safety and increased use of Victoria's cycling and walking network.
Projects include: bike lanes, paths and trails at the Upfield bike path,
Cumberland Road in Pascoe Vale, Brunswick Road, Diamond Creek
to Hurstbridge, Burgundy Street in Heidelberg.

 EDUCATION AND EARLY CHILDHOOD

The Victorian Government is responding to the growing demand for student places in the Northern Metro Region by
investing to build new schools and to modernise and upgrade existing secondary and primary schools.

$271.7 million to acquire land for new schools across Victoria
including for Hume and Whittlesea in the northern region.

                                                                             Northern Metro Region Five Year Plan      15
Office for Suburban Development

Victorian Budget 2018/19 – Northern Metropolitan Region Outcomes

                                                                               Expected delivery timeframe
                                Description
                                                                        YR 1      YR 2    YR 3    YR 4       YR 5
                                                                        2018      2019    2020    2021       2022

 $82 million to upgrade 21 schools in the Northern Metro Region. This
 will improve educational outcomes through providing high-quality
 classrooms and facilities for learning and community use.
 • Banyule Primary School
 • Brunswick South West Primary School
 • Bundoora Primary School
 • Diamond Valley College
 • Epping Secondary College
 • Gladstone Park Primary School
 • Greenhills Primary School
 • Ivanhoe Primary School
 • Lalor Gardens Primary School
 • Moreland Primary School
 • Pascoe Vale Girls Secondary College
 • Pascoe Vale Primary School
 • Reservoir East Primary School
 • Roxburgh College
 • St Helena Secondary College
 • Sunbury Heights Primary School
 • Sunbury Primary School
 • Sunbury and Macedon Ranges Specialist School (Sunbury
   Campus)
 • Northern School For Autism
 • Northern College of the Arts and Technology
 • Charles La Trobe P-12 College

 $66.4 million to deliver new schools and additional stages of school
 buildings to meet growing demand from Victoria's strong population
 growth. In the Northern Metro Region this includes new schools:
 • Beveridge West Primary School
 • Craigieburn South Secondary School.

 Additional school buildings:
 • Aitken Hill Primary School
 • Preston High School
 • Ashley Park Primary School.

16    Northern Metro Region Five Year Plan
Office for Suburban Development

Victorian Budget 2018/19 – Northern Metropolitan Region Outcomes

                                                                                      Expected delivery timeframe
                               Description
                                                                               YR 1      YR 2    YR 3     YR 4      YR 5
                                                                               2018      2019    2020     2021      2022

More than ever, the skills we need to build our state are learned at
TAFE – and with good-quality training, young Victorians will be first in
line for these new jobs. The cost of TAFE should never stop kids from
getting the skills they need – that's why the Government will transform
Victoria's skills and training sector by investing statewide:
• $304 million to provide new training places to train more Victorians
  to meet industry demand for trained graduates that are critical to
  Victoria's economic prosperity. This investment will fund our TAFEs,
  Learn Locals and private training organisations to deliver more
  than 30,000 additional training places
• $172 million to make training at TAFE free for 30 priority courses,
  commencing 1 January 2019
• $109 million to overhaul careers education in secondary schools
  so students can get expert advice earlier to help them to make the
  right choices
• $49.8 million to improve vocational education by introducing
  Head Start Apprenticeships and Traineeships to give secondary
  school students the opportunity to learn a trade at school and
  get a job sooner
• $43.8 million to modernise apprenticeships with new training
  material, independent final assessments and to bring back trade
  papers to recognise qualifications.

Mental Health in Schools. Every Victorian Government Secondary
School will have access to a mental health professional with $51.2
million to allow schools across the state to employ over 190 qualified
mental health professionals.

 COMMUNITY SAFETY

Since 2015, the Victorian Government has made record investments to reduce crime and make communities safer by
recruiting police, addressing family violence and strengthening our emergency services. This year's Budget includes
new investments that strengthen the justice system and prevent crime.

$390.7 million statewide to better support children who need to go
into out of home care with more home-based care placements and
better support for carers.

$282.6 million statewide to support vulnerable children and their
families. This includes:
• $225.5 million to better assist children in the statutory child protection
  system through an extra 450 child protection practitioners
• $7.7 million in 2018–19 to cover civil claims costs for historical
  institutional child abuse
• $49.9 million for family violence therapeutic and flexible support,
  including approximately 6,500 flexible support packages to enable
  victim survivors of family violence to access counselling and
  therapeutic supports to aid recovery.

                                                                                 Northern Metro Region Five Year Plan      17
Office for Suburban Development

Victorian Budget 2018/19 – Northern Metropolitan Region Outcomes

                                                                                  Expected delivery timeframe
                              Description
                                                                           YR 1      YR 2    YR 3    YR 4       YR 5
                                                                           2018      2019    2020    2021       2022

 $96.9 million for Victoria Police prosecutors and $21.8 million to
 equip the Office of Public Prosecutions to prosecute serious crimes
 and hold offenders to account.

 $27.7 million for twenty-four hour, seven days a week refuge
 responses for victims of family violence to provide secure, after-
 hours crisis accommodation for women and children seeking
 immediate support.

 $25 million statewide for local crime prevention initiatives including
 youth crime prevention projects, the Public Safety Infrastructure and
 Community Safety funds, and crime prevention agencies such as
 Crime Stoppers and Neighbourhood Watch.

 $3.9 million for a Family Drug Treatment Court at Broadmeadows to
 continue to support a more effective response to drug and alcohol
 dependent parents, and support family reunification where children
 are placed in out-of-home care due to parental alcohol and drug
 dependency.

 HEALTH, HOUSING AND WELLBEING

 The Victorian Government is continuing to build a high-quality, proactive health and human service system. Building
 on the government's major investments in hospitals, we are making further investments in our health workforce,
 boosting access to mental health services, expanding alcohol and drug treatment and early intervention services, and
 improving ambulance response times. The Victorian Government also continues to have a strong focus on affordable
 housing and addressing homelessness, with record investment in housing and homelessness support, as well as
 financial backing for new forms of social housing investment across the state.

 Victorian Budget 2018/19 will provide $2.1 billion, supporting the 1.96
 million patients expected to be admitted to our hospitals, and the 1.84
 million patients to be seen in our emergency departments, this year.
 More than 207,000 Victorians will get the surgery they need sooner,
 with a $217.6 million elective surgery blitz to cut down waiting times
 and lists. This is equivalent to nearly 14,370 hip replacements or more
 than 76,000 eye surgeries.
 Budget funding will also help meet the growing demand on our
 health and ambulance services, giving patients the emergency care
 they need, when they need it.
 • $25 million for a Better Care Victoria Innovation Fund to help the
   sector identify, scale and embed innovation effectively
 • $6.7 million to deliver immunisation programs that tackle
   meningococcal and influenza
 • $217.6 million elective surgery blitz to cut down waiting times and
   lists.
 • $2.1 million for more rural and regional patients to access support
   through the Victorian Patient Transport Assistance Scheme$6.5
   million to respond to people's end-of-life care choices.

18    Northern Metro Region Five Year Plan
Office for Suburban Development

Victorian Budget 2018/19 – Northern Metropolitan Region Outcomes

                                                                                Expected delivery timeframe
                             Description
                                                                         YR 1      YR 2     YR 3      YR 4      YR 5
                                                                         2018      2019     2020      2021      2022

$705 million for more mental health support, extra regional
rehabilitation facilities and new emergency department crisis hubs
to help Victorians struggling with mental illness:
• $232.4 million to support 89 new and existing acute inpatient beds
  and boost the number of treatment hours in community-based
  services, giving around 12,800 more Victorians the care they
  require
• $100.5 million in six emergency department crisis hubs across the
  state, including Monash Medical Centre to help people with urgent
  mental health, alcohol and drug issues.
• $18.7 million to support the development of six new Hospital
  Outreach Post-Suicidal Engagement sites
• $153.8 million to provide intensive community mental health
  services and support for current high-need mental health clients.

$32.6 million statewide for caring for the ageing including:
$6 million for an elder abuse family counselling and mediation
service.

$45 million for the Homelessness and Rough Sleeping Action Plan.
Initiatives include 20 one-bedroom modular units with intensive
onsite support, multidisciplinary housing teams to support
complex clients to maintain stable housing, eight additional
assertive outreach teams in locations of highest need, and funding
therapeutic services in major inner city crisis accommodation
centres to improve health, wellbeing and housing outcomes.

 CULTURE AND RECREATION

The Northern Metro Region offers a variety of cultural, sport and recreation infrastructure and programs with a
network of regional and local tracks and trails, parks and aquatic and leisure facilities. The Victorian Government is
ensuring that new and existing sport and recreation facilities meet the demand generated by population growth in the
established inner north, as well as new communities across Hume, Whittlesea and Mitchell.

$67 million for a professional women's sports fund that will be
used to develop or upgrade a number of facilities for professional
women's sport across Melbourne, including $12 million for the Rugby
League State Centre of Excellence in Broadmeadows.

$60 million statewide for the Community Sports Infrastructure
Fund to provide grants to local government to build new or improve
existing infrastructure, increase access and participation and deliver
new infrastructure to meet current and future demand in growth
areas.

                                                                           Northern Metro Region Five Year Plan        19
Office for Suburban Development

Victorian Budget 2018/19 – Northern Metropolitan Region Outcomes

                                                                                    Expected delivery timeframe
                               Description
                                                                             YR 1      YR 2    YR 3    YR 4       YR 5
                                                                             2018      2019    2020    2021       2022

 $50 million for the Growing Suburbs fund to boost the number
 of community infrastructure projects delivered in Melbourne's
 interface councils including Hume, Mitchell, Nillumbik and Whittlesea.

 $15 million statewide for female-friendly facilities to provide grants
 for developing community pavilions, playing grounds, courts
 and lighting, to ensure women and girls can access appropriate
 community sporting facilities.

 $3 million for an arts and cultural precinct at Jacksons Hill. Funding
 will be provided, in partnership with Hume City Council, to implement
 the first stage of the community arts precinct at Jacksons Hill.

 $1 million to construct priority trails from the Northern Regional
 Trails Strategy.

 LIVEABLE AND SUSTAINABLE COMMUNITIES

 The health of Melbourne's natural environment contributes to the liveability of our suburbs. The Victorian Government
 is working on innovative integrated planning approaches to protect open space in the Northern Metro Region
 including at Sunbury and Lancefield and along the Yarra River.

 $48 million statewide to help Victorians bust their energy bills.
 Through the Power Saving Bonus, all Victorian households will be
 eligible to receive a $50 bonus if they seek out a better electricity
 deal on the Government's Victorian Energy Compare website.

 $37 million to implement the Recycling Industry Strategic Plan,
 which will transition Victoria's recycling sector to a more sustainable
 and resilient model. This includes a $13 million assistance package to
 help councils and industry to respond to changed market conditions
 in the short term.

 $3.2 million statewide to improve the use and environmental
 health of priority waterways and storages. This will support greater
 community access to, and use of, key waterways, storages and
 recreational fishing locations.

 $1.25 million to implement the next steps of the Government's Yarra
 River Action Plan. The initiative will finalise the Yarra strategic plan,
 which will introduce stronger planning controls along the Yarrato
 help preserve the natural landscape along the Yarra corridor.

 $0.3 million for a metropolitan open space strategy to adopt a
 proactive and strategic approach to open space and park planning,
 taking into consideration forecast population growth, dwelling
 numbers and open space supply and demand.

20     Northern Metro Region Five Year Plan
Office for Suburban Development

Pick My Project                                              Residents were encouraged to come up with a great
                                                             idea to make life in their community even better and
To further support communities to develop and                to identify an eligible local organisation to sponsor
deliver initiatives that strengthen the liveability of       their idea, such as a community group, school or
their local areas, the Victorian Budget 2018/19 set          local council. Eligible ideas were put forward for
aside $30 million for a community grants initiative,         community voting. In the northern region a total
Pick My Project. With this innovative grassroots             of $2.94 million of funding was allocated across 18
democratic program, local residents had the                  successful projects, including:
opportunity to nominate local community-building
projects, which were then put forward for the
community to vote on.
Pick My Project backs ideas to improve local
communities, such as new or improved sport and
recreation activities, or programs supporting health
and wellbeing, innovation and arts and culture.

Budget 2018-19

 The Banyule Sugar Glider Project, Montmorency               Gladstone Park Agricultural Centre, Gladstone Park

 All weather pitch - Goodbye mud, hello everyday play!
                                                             Sunbury SES Needs A Training Room, Sunbury
 Montmorency
                                                             The CERES Recycled, Electric, Kinetic Playground,
 Community Solar Installation Project, Heidelberg
                                                             Brunswick East
                                                             Tempo Rubato: A backstreet classical music venue
 Bell Primary School Community Sports Oval, Preston
                                                             supporting new immigrants, Brunswick
                                                             Brunswick Food Forest: Growing Strong Communities,
 The Compost Depot, Preston
                                                             Brunswick
 Solar panels for Melbourne's first pay-as-you-feel          Learning for the Future: Children and the Merri Creek,
 rescued food market, Thornbury                              Coburg
 We Love Bees! Bee School & Darebin Bee Shed,                Eltham North Adventure Playground Community
 Alphington                                                  Landscaping Project, Eltham North
 Multi-sensory and learning room for children with special
                                                             Plenty Gorge Park mountain bike trail program, Plenty
 needs, Westmeadows
 Second Chance Community Animal Hospital,                    Upgrade and improvement to Diamond Creek Trail,
 Broadmeadows                                                Diamond Creek

More information about the 18 successful projects in the Northern Metro Region can be found at
https://pickmyproject.vic.gov.au/successful-projects

                                                                            Northern Metro Region Five Year Plan      21
Office for Suburban Development

Growth Areas Infrastructure Contribution                       GAIC is funding facilities such as construction of the
                                                               new railway stations, land acquisition for ambulance
The Growth Areas Infrastructure Contribution (GAIC)            stations and schools, and the development of
is a fund for essential infrastructure development in          cycling and pedestrian infrastructure. GAIC funding
Melbourne's growth areas of Cardinia, Casey, Melton,           committed for 2018-19 in the northern region totaled
Wyndham and the northern region LGAs of Hume,                  $77.09 million.
Mitchell and Whittlesea. The GAIC delivers state and
regionally significant infrastructure projects that
support the needs of these growing communities.

Table 1: GAIC funding committed in the Northern Metro Region for 2018-19

      Northern
                                                                                                    GAIC funding
     Growth Area                                  Projects 2017–18
                                                                                                    contribution
       Councils

  Hume
                      School Building Project                                                    $45.27 million

                      Craigieburn Station Improvement Works – Car Parking and Public Realm       $11.0 million

                      Sunbury Station Improvement Works - Car Parking and Public Realm           $10.0 million

                      Merrifield – Craigieburn bus route                                         $8.92 million

  Whittlesea
                      Epping Station Improvement Works – Car Parking and Public Realm            $1.9 million

22      Northern Metro Region Five Year Plan
Office for Suburban Development

Growing Suburbs Fund
The Growing Suburbs Fund (GSF) is a $200 million fund to deliver critical local infrastructure for communities in
Melbourne's fastest-growing outer suburbs.
The GSF is designed to bring forward critical community infrastructure priorities, delivering projects that improve the
amenity, liveability and resilience of interface communities, support connections, enhance services and provide local jobs.
These include family and community centres, town centre and civic revitalisation projects and open space and amenity
improvements.
The GSF is available to 10 interface councils: Cardinia, Casey, Melton, Mornington Peninsula, Wyndham, Yarra Ranges and
the northern region LGAs of Whittlesea, Hume, Mitchell and Nillumbik. The following table highlights funding provided in
the Northern Metro Region in 2018-19.

Table 2: GSF funding committed in the Northern Metro Region in 2018-19

    Northern
                                                                                                        GSF funding
    Interface                                     Projects 2017–18
                                                                                                        contribution
    Councils

  Hume              Cloverton South Community Hub                                                   $2,657,000

                    Bulla Village Tennis Club Community Pavilion                                    $300,000

                    Galaxyland Playspace Redevelopment                                              $500,000

                    Hume Tennis and Community Centre Playspace Upgrade                              $450,000

                    Craigieburn Softball Centre                                                     $1,500,000

                    Connecting the Sunbury Town Centre                                              $375,000

                    Wallan Youth Services Hub                                                       $646,000
  Mitchell
                    Wallan East (Relocatable) Early Learning Centre                                 $2,170,000

                    Outdoor Exercise Equipment in Wallan                                            71,000

                    Wallan Playspace Upgrades and Half Courts Provision                             $175,000

  Nillumbik         Diamond Creek Regional Park Playspace                                           $2,500,000

                    Eltham North Adventure Playground                                               $570,000

                    Greensborough Hockey Multi-Purpose Pavilion Redevelopment                       $2,000,000

  Whittlesea        Harvest Home Road Community Pavilion                                            $2,800,000

                    Urban Streetscape Improvements Project – High Street Thomastown                 $1,450,000

                    Norris Bank Reserve Redevelopment                                               $500,000

                    Whittlesea Swim Centre Refurbishment                                            $312,000

                                                                               Northern Metro Region Five Year Plan     23
Office for Suburban Development

Victorian Government election commitments
The Victorian Government is continuing to respond to the growth and change in Melbourne's Northern Metro
through the following election commitments.

Jobs

Election Commitment                                                                               Investment area

The Suburban Rail Loop will create around 20,000 jobs during construction – with up
to 2,000 apprentices, trainees and cadets employed through the Major Projects Skills              Statewide
Guarantee.
Protecting Victorians at work - new criminal offence of workplace manslaughter in the
                                                                                                  Statewide
Occupational Health and Safety Act 2004.
Protect public holiday penalty rates of Victorian workers, introducing legislation in the first
                                                                                                  Statewide
year.

Transport
Election Commitment                                                                               Investment area

$5 billion towards the construction of the Melbourne Airport Rail Link, which will run from
the CBD to the airport via Sunshine. The full business case is now underway, with the             Statewide
project set to begin construction by 2022.
An additional 25 level crossings will be removed by 2025. This includes Upfield and Mernda
                                                                                                  Statewide
lines in the Northern Region.

$530 million to complete stage two of the Hurstbridge Line Upgrade, duplicating track,            Multiple Local
rebuilding stations and running more trains on the Hurstbridge line.                              Government Areas

The Suburban Rail Loop will connect every major train line from the Frankston line all
the way to the Werribee line through Melbourne Airport, with up to 12 new underground             Statewide
stations. The Government will invest $300 million in a full business case, design, and
pre-construction works, with work on the first section in Melbourne's south east expected
to begin by the end of 2022. The south east section will run underground between
Cheltenham and Box Hill – with new rail tunnels linking the Frankston, Cranbourne-
Pakenham, Glen Waverley and Belgrave-Lilydale lines.

Education and early childhood
Election Commitment                                                                               Investment area

Kinder for every three-year-old
                                                                                                  Statewide
Labor will invest almost $5 billion over the next decade to deliver a full 15 hours of three-
year-old kinder, with the rollout beginning in 2020.
New schools including:
• Edgars Creek Primary School                                                                     Statewide
• Greenvale North West Primary School
• Greenvale Secondary School
• Kalkallo Common Primary School
• Merrifield West Primary School
• Wollert East Primary School.

24     Northern Metro Region Five Year Plan
Office for Suburban Development

Twenty-one school upgrades including:
                                                                                                Statewide
• $6.2 million upgrade for Brunswick North West Primary School
• $1 million upgrade for Corpus Christi School (Moreland)
• $3.6 million upgrade for Diamond Creek East Primary School
• $3.1 million upgrade for Diamond Valley College
• $450,000 upgrade for Eltham North Primary School
• $2.5 million upgrade for Gladstone Park Primary School
• $3.1 million upgrade for Gladstone Views Primary School
• $9.2 million upgrade for Glenroy Secondary College
• $9.9 million upgrade for Greensborough Secondary College
• $4.9 million upgrade for Macleod College
• $16.1 million upgrade for Montmorency Secondary College
• $1 million upgrade for Pascoe Vale South Primary School
• $400,000 upgrade for Preston Primary School
• $5.7 million upgrade for Research Primary School
• $4.5 million upgrade for Reservoir Primary School
• $13.47 million upgrade for St Helena Secondary College
• $1.4 million upgrade for St Mary's College (Mitchell Shire)
• $1.1 million upgrade for St Thomas the Apostle School (Nillumbik Shire)
• $3.8 million upgrade for Viewbank Primary School
• $4.1 million upgrade for Wales Street Primary School
• $2 million upgrade for Watsonia Primary School.
Kinder infrastructure
                                                                                                Statewide
1000 new and upgraded kindergartens across the state.
Free of charge pads and tampons in every government school
Labor will provide free sanitary items in all female, unisex and accessible bathrooms at all    Statewide
government schools from term three, 2019.

Health, housing and wellbeing

Election Commitment                                                                             Investment area

New community hospitals at Whittlesea and Eltham
                                                                                                Region
Expanded existing services to become community hospitals in Craigieburn and Sunbury.
New parents and early childhood investment
                                                                                                Statewide
$21.8 million over four years to give new parents a Baby Bundle, which will include a nappy
bag to hold essential baby products, a teething ring or toy with information on teething, key
advice on child safety, feeding, sleeping and an emergency contacts list.
The bundle will also include a safe sleeping bag and muslin wrap with advice from the
Royal Children's Hospital about how to safely wrap babies, and four picture books by
Victorian authors for different stages of development.

                                                                              Northern Metro Region Five Year Plan   25
Office for Suburban Development

Young Families Package:
                                                                                            Statewide
• $232 million in a comprehensive package of new parent and early childhood supports to
  help every Victorian parent
• Build 7 new Early Parenting Centres, refurbish 2 more and deliver a range of critical
  services, including:
• A new Early Parenting Centre in Whittlesea which will support around 690 families a yea
• A revamped 24-hour phone line with specialists in sleep and settling issues
• Boost the number of home visits for vulnerable families, so 7,000 families getting more
  support
• First aid training to around 26,000 parents per year.

$395.8 million to provide free dental care at all public primary and secondary schools.     Statewide

Funding for nurses and midwives to:
                                                                                            Statewide
• Undertake further nurse and midwife to patient ratio improvements to better support
  nurses and midwives to provide quality care to Victorian patients
• Recruit more than 1,100 new nurses and midwives to rollout these improvements.
$109 million for 90 new paramedics to be recruited, including $25 million to upgrade and
                                                                                            Statewide
build new ambulance stations and deliver 23 new vehicles on the road.

Culture and recreation

Election Commitment                                                                         Investment area

$3.4 million in an historic boost to multicultural senior citizen organisations.            Statewide

Funding provided to complete 17 km of the Plenty River Trail, new bike and walking trails
                                                                                            Region
across Nillumbik, Moreland, Banyule, Darebin, Hume and Whittlesea.

Liveable and sustainable communities

Election Commitment                                                                         Investment area

Deliver the new Upper Merri Parklands which will stretch from Broadmeadows to Wallan.       City of Hume

Half price solar panels at no up-front cost for 650,000 homes.                              Statewide

$82 million over ten years to provide an additional 50,000 rebates on solar panels for
                                                                                            Statewide
Victorian renters.

6,500 hectares of parkland and new walking and bike trails right across Melbourne.          Statewide

26    Northern Metro Region Five Year Plan
Northern Metro Region Five Year Plan   27
Office for Suburban Development

Appendix 1: Northern Metropolitan Partnership –
Membership

 Name           Description                                                                        Position

 Terry          Terry is an experienced leader and practitioner in local government and           Chair
 Larkins        community development sectors. He has held a wide range of roles in
                both the development of the community and the commercial outcomes in
                Australia and overseas in Papua New Guinea. Terry was awarded the Public
                Service Medal in the Queen's Birthday Honours List 1995 for Outstanding
                Public Service to Local Government.

 Helen          Helen is a former Mayor, Deputy Mayor and Councillor of the Nillumbik             Deputy Chair
 Coleman        Shire Council. Along with recent career experiences in the volunteer sector,
                Helen has spent her career working with local communities in all aspects of
                neighbourhood and community life.

 Meghan         Meghan served as a Councillor in the City of Moreland's South Ward 2012–16,       Member
 Hopper         and was Moreland's youngest female Mayor. She was formerly a Chief Policy
                Officer in the family violence sector and is completing a PhD in political
                journalism and gender studies at Monash University. Meghan has extensive
                board experience, including previously on Monash University Council and the
                Victorian Ministerial Mayoral Roundtable.

 Carmel         Carmel has over 25 years' experience in the community sector and is               Member
 Guerra         the founder and CEO of the Centre for Multicultural Youth. Carmel is a
                recognised researcher, contributor and commentator for multicultural youth
                affairs and is a member of the Youth Parole Board and Victorian Children's
                Council. She is also Chairperson of the National Multicultural Youth Advocacy
                Network.

 Phillip Bain   Phillip is an experienced health leader having held roles as Chief Executive of   Member
                Plenty Valley Community Health in Whittlesea and Goulburn Valley Medicare
                Local. Phillip has a long-standing interest in public policy, especially as it
                affects the north of Melbourne and is an experienced health sector executive
                who serves on numerous boards and committees in the region.

 Mark           Mark is CEO of the Melbourne Market Authority and an experienced                  Member
 Maskiell       executive and professional in the business sector, having held leading roles
                at Essendon Airport and the Australian Grand Prix Corporation.

 Esme           Esme is the CEO of the Aborigines Advancement League and is primarily             Member
 Bamblett       concerned with Indigenous welfare issues and the preservation of Indigenous
                culture and heritage. Esme completed her PhD in Koori Identity in 2010.

 Sue Davies     Director Community/Industry Engagement and Employability at La Trobe              Member
                University, Sue has a strong communications and community and industry
                engagement background, and sits on the NORTH Link and Engagement
                Australia Boards (engagement arm of Universities Australia), and the
                Committee of Management for Youth Foundation 3081.

28    Northern Metro Region Five Year Plan
Office for Suburban Development

Name        Description                                                                      Position

Andrew      Andrew has more than 37 years' experience in operational, project and           Victorian
Crisp       specialist roles within Victoria Police and overseas. Andrew is Deputy          Government
            Commissioner of Regional Operations, responsible for the four policing          representative
            regions across the state: Transit and Public Safety Command, State
            Emergencies and Security Command, and Family Violence Command.

Domenic     Domenic is CEO of Hume City Council, where he is responsible for the day-       CEO, Hume
Isola       to-day running of council, in particular, implementing council decisions,       City Council
            providing timely advice to council and achieving council's goals.

Simon       Formerly the Secretary of the Department of Justice in Tasmania for five        CEO,
Overland    years, Simon has been CEO at the City of Whittlesea since 21 August 2017.       Whittlesea City
            He has extensive experience in executive management, leadership and             Council
            community service roles. Simon was Chief Commissioner of Victoria Police
            from March 2009 to mid-2011.

Mark        Mark has held a number of senior positions in both the public and private       CEO, Nillumbik
Stoermer    sectors, most notably as the Executive Director of Corporate Services at Box    Shire Council
            Hill Institute, Director Corporate Business at the City of Melbourne and as
            CEO of Fordham Group Melbourne.

Sue         Formerly the CEO of Colac Otway Shire Council, Sue was appointed as the         CEO, Darebin
Wilkinson   first female CEO at Darebin in September 2017. She has extensive leadership     City Council
            experience in both state and local governments having worked for the
            Department of Planning and Community Development, Monash and Port
            Phillip councils in planning, environmental and community focused roles.

Simon       Simon has worked in local government for 28 years in both inner and             CEO, Banyule
McMillan    middle Melbourne metropolitan areas and has been with Banyule since             City Council
            1999. Simon was appointed CEO Banyule City Council in 2007. Prior to this
            appointment, he was Director City Development responsible for Strategic
            Planning, Economic Development, Environment, Statutory Planning, Building,
            Engineering and Council Governance.

Nerina Di   Nerina has over 18 years' experience in Victorian Local Government              CEO, Moreland
Lorenzo     in a range of senior leadership roles spanning Business Improvement,            City Council
            Infrastructure Management and Project Delivery. Nerina has a Bachelor
            of Engineering, a Bachelor of Business and most recently completed a
            PhD on Barriers and Enablers to implementing change in Victorian Local
            Government organisations.

David       David has 38 years' experience with local government. David's career has        CEO, Mitchell
Turnbull    been with Interface municipalities undergoing significant change and            Shire Council
            growth, combined with the challenge of maintaining township, rural and
            green wedge qualities.

                                                                   Northern Metro Region Five Year Plan     29