On Reproductive Health & RH Bill 4244 - Prepared by Pinay sa Holland-GABRIELA & IBON Europe For the Philippinenburo Forum on Reproductive
Page content transcription
If your browser does not render page correctly, please read the page content below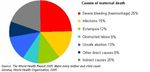 On Reproductive Health
& RH Bill 4244

      Prepared by Pinay sa
        Holland-GABRIELA
             & IBON Europe
     For the Philippinenburo
     Forum on Reproductive
Discussion Framework
I.     Context-Setting: Reproductive
       Health and Reproductive Health
       Care
II.    Government Responsibility &
       Accountability in Health Care
III.   Current State of Reproductive Health
       in the Philippines
IV.     RH Bill: History, Authors, Status
V.     The Debate: Players and
       Perspectives
VI.    Calls and Campaigns of the
Reproductive Health…

…is the condition of complete
physical, mental and social well-
being and not only the absence
of disease or weakness, in all
things related to the
reproductive system, its
functions and processes.
Reproductive Health Care…

 …refers to the availability of and
 access to various methods,
 supplies and services for
 reproductive and sexual health
 and well-being by means of
 preventing or solving problems
 related to reproductive health.
Elements of Reproductive Health
Care
1. Maternal, infant and child health and
nutrition;
2. Promotion of breastfeeding;
3. Information and services related to fertility
management;
4. Prevention of abortion and management of
post-abortion complications;
5. Prevention and management of reproductive
tract infections (RTIs), HIV/AIDS and other
sexually transmittable infections (STIs);
6. Elimination of violence against women;
Elements of Reproductive Health
Care
7. Education and counseling on sexuality and sexual
and reproductive health;
8. Treatment of breast and reproductive tract cancers
and other gynecological conditions;
9. Male involvement and participation in reproductive
health;
10. Prevention and treatment of infertility and sexual
dysfunction;
11. Reproductive health education for the girl child,
adolescent and youth; and
12. Health education and health care services for
menopausal and post - menopausal women
Government Responsibility &
  Accountability for People's Health &
  Well-being…
  …including Reproductive Health

 It is the right of every person to enjoy good
  health. The government needs to recognize,
  uphold and ensure the basic and fundamental
  right of its citizens to health.

 Reproductive   health, which particularly
  addresses women's needs, is integral to general
  health and wellbeing. This concern is enshrined
  in national laws and international instruments to
  which the Philippines is signatory.
Some national laws and international
instruments on health and reproductive health:
 1.   1987 Philippine Constitution. The State shall protect
      working women by providing safe and healthful working
      conditions, taking into account their maternal functions, and such
      facilities and opportunities that will enhance their welfare and
      enable them to realize their full potential in the service of the
      nation. (Article 13 Sec. 14)
 2.         Magna Carta of Women. (a) Comprehensive Health
      Services. - The State shall, at all times, provide for a
      comprehensive, culture-sensitive, and gender-responsive health
      services and programs covering all stages of a woman's life cycle
      and which addresses the major causes of women's mortality and
      morbidity (Chapter 4 Sec. 17)
 3.         Convention on the Elimination of All Forms of
      Discrimination Against Women (CEDAW). States Parties
      shall take all appropriate measures to eliminate discrimination
      against women in the field of health care in order to ensure, on a
      basis of equality of men and women, access to health care
      services, including those related to family planning. (Article 12)
 4.         Convention on the Rights of Persons with
      Disabilities. Provide persons with disabilities with the same
      range, quality and standard of free or affordable health care and
      programmes as provided to other persons, including in the area
      of sexual and reproductive health and population-based public
      health programmes. (Article 25)
Current State of Reproductive
Health in the Philippines: The Facts
 
     Only 2.6% of the national budget for 2011 was
     allocated for health care and all related services for
     94 million Filipinos. Per person, this translates to
     P351.00 per year or 96 cents a day.
 
     Current information and services on reproductive
     health focus mainly on family planning which aims to
     control pregnancies. According to the DOH, the aim
     of the 2004 Family Planning Program was to reduce
     the Fertility Rate Target from 3.7 children in 1998 to
     2.7 per woman.
 
     In addition, maternity clinics were transferred to the
     management of local governments and private
     corporations. There is only one maternity hospital
     (Fabella Hospital) in the country that is under
     national government administration.
As a result…
1. The Philippines has the highest maternal mortality rate in Asia. For
     every 100,000 deliveries, 230 women die during childbirth as
     compared to 110 in Thailand, 62 in Malaysia and 14 in Singapore.
2. Despite research showing that more than 60% of pregnancies in the
      Philippines is high-risk (2003 National Demographic and Health
      Survey), facilities and access to skilled birth attendants is direly
      lacking.
3. Inaccessibility of services and lack of accurate information on family
      planning methods remain as obstacles for women to make
      informed choices regarding these matters.
4. There is an 18% -23% increase in pre-marital sexual activity among
      15-19 year olds from 1994-2002, reflecting a lack of responsible
      information on sex education for young people.
5. Every hour, 1 woman falls victim to violence according to 2009
      surveys. 24% of women between 15-19 years old are victims of
      physical or sexual violence.
The main causes of maternal mortality are:

These causes are preventable if women have access to adequate
and appropriate health care and adequate information on how to
plan their pregnancies.
THE REPRODUCTIVE HEALTH BILL
   History & Status
     On 29 September 2010, Gabriela Women's Party (GWP) authored and
submitted House Bill 3387 ( A Comprehensive Reproductive Health Bill). The bill
contains the demands of women for access to affordable, quality and
comprehensive health care services and programs.
     Currently, HB 4244 has been submitted to the House of Representatives as
a consolidated bill which contains many positive provisions based on HB 3387
submitted by GWP and additional bills (Nos. 96,101,513,1160,5120) submitted by
other representatives.
   Authors:
    Congress House Bill No 4244
    "An Act Providing for a Comprehensive Policy ational Policy on Responsible
Parenthood, Reproductive Health, and Population and Development and for
Other Purposes"
Submitted By: Representatives Espina, Lagman, Garin (J), Bag-ao, Bello,
Biazon, Syjuco, Ilagan and De Jesus
    Senate Bill 2865:
    "An Act Providing for a National Policy on Reproductive Health and
Population and Development"
Submitted By: Senators Defensor-Santiago, Lacson, Cayetona (P)
THE DEBATE: PLAYERS & PERSPECTIVES

1.    The Population Control & Responsible Parenthood
      Framework

•.
      Promoted and supported by the government.
•.
      Concerned with control of women's fertility in order to address
      overpopulation which is seen as the root cause of poverty.
•.
      Population control programs offered as panacea that will
      alleviate poverty and mitigate the impact of the economic crisis.
•.
      Ensures a big and ready market for contraceptive products sold
      by foreign pharmaceutical companies.
•.
      Promotes 'family planning' as fertility and pregnancy control
      instead of planned pregnancies based on informed and healthy
      choices for women.
•.
      Does not give importance to the issues of access to information,
      sufficient facilities and services, quality health service providers
      that promote women's right to choose and takes into account
      their health, safety and well-being.
2. Contraceptives as Abortifacients Framework

   Promoted and supported by the church.

   Asserts that all contraceptives are abortifacients because it
    stops the fertilization process which is where the life of a
    fetus starts. For the church life begins at the conception or
    fertilization stage. To prevent this from taking place is to kill
    life.

   This belief cannot be imposed on everyone and should not be
    the basis for national policies which should take into
    consideration respect for different beliefs and choices among
    the population.
Women claiming their right to
comprehensive health care and
reproductive health
   "A national reproductive health policy that will
guarantee marginalized women's full access to
comprehensive maternal and reproductive healthcare."

RH Bill provisions that address this advocacy:
      The consolidated RH bill currently contains several provisions that
will help ensure poor women and children's access to healthcare, such
as the following:
  Mobile health clinics that will ensure the delivery of health services to
     far-flung communities and barangays (villages).
  Improvement and upgrade of equipment available in public health
     care facilities, including barangay health centers to ensure that they
     are able to conduct basic reproductive health care procedures such
     as pap smears.
  Pro-bono reproductive health care services for indigent women by
     making it mandatory for all health care workers to provide at least 48
     hours annually of reproductive health services free of charge to
     indigent patients, especially pregnant adolescents.
However…

…The RH Bill currently contains 3 provisions
pertaining to population control that will overshadow
its pro-poor provisions and threatens to effectively
confine the delivery of reproductive and maternal
health care services to the implementation of
population control programs, the distribution of
contraceptives and population control mechanisms.

…Moreover, the population control aspects of the RH
bill conveniently blame poverty on women's bodies,
fertility and population while disregarding the impact
of social inequities and neo-liberal policies on the
country's growing hunger and poverty.
The 3 provisions:
 Section 2, Guiding Principles, (l): The limited resources of the
 country cannot be suffered to be spread so thinly to service a
 burgeoning multitude that makes the allocations grossly inadequate
 and effectively meaningless;

 Section 12, Integration of Responsible Parenthood and Family
 Planning Component in Anti-Poverty Programs; and

 Section 25, Implementing Mechanism, where the Population
 Commission, rather than the DOH per se, is mandated to serve as
 the coordinating body in the implementation of this bill.
Voices of Progressive
     Women
  Gabriela Women's Party and its constituency from among
     grassroots and community-based women's organizations and
     networks remain firm in its position against population control.
     It will continue to push for amendments to the bill, including
     the removal of provisions pertaining to population control.
    It will continue to actively organize and mobilize to campaign
     and lobby for full women's access to healthcare and not just
     for the retention of the pro-poor provisions in the RH bill but
     also for increased budgetary allocation for healthcare as well
     as the granting of increased maternity benefits for women
     workers, among others.
     It will continue to work through various ways and in
     complimentary fields, including actively campaigning to pass
     a comprehensive national policy on RH. National legislation
     on RH will ensure recognition of and responsibility by the
     government for implementing related programs and allocating
     the necessary budget for it.
CHALLENGES AHEAD
1.       Maximize the current public attention on the RH debate to raise
         awareness among the general public in order to:
     Ø
            assert rights to health care and reproductive health care
     Ø
            take the government to task to provide appropriate programs
            and sufficient budgetary allocations for related services and
            information.
     Ø
            Introduce alternative perspectives and influence the current
            discourse on RH that blames women for the poverty caused by
            overpopulation and that the ultimate solution to poverty,
            therefore, is population control and control of women' fertility.
     Ø
            Advocate recognition of women's rights, including the right to
            choose and enjoy full access to comprehensive health services
            and reproductive health care.
     Ø
            Expose the population control framework and increase
            understanding and awareness on the real causes of poverty.
2.       Towards educating the general population, increase the
         participation and provide opportunities for engaging all interested
         sectors in the debates and campaigns by building multisectoral
         and cross-networking alliances that will include organizations,
         institutions and individuals from grassroots communities,
         professionals, and the youth.
Maraming salamat!

  Pinay sa Holland-
      GABRIELA
    IBON Europe