OPTIMA - TENANCY HANDBOOK
If your browser does not support JavaScript, please read the page content below:
OPTIMA - TENANCY HANDBOOK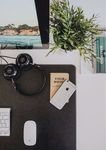 STAY IN TOUCH FreshStudentLiv Hello, Thank you for booking your accommodation with Fresh Student Living – we'll do our very best to ensure that you have a fantastic stay. It's not long now until you arrive, so we've put together this handbook so you can find out more about your new home at Optima. We know you have a lot of information to read, but please take some time to read this handbook, it contains lots of information about your new home and the services we provide. This booklet includes: • Our contact details and facilities • Key points about your tenancy • What to bring with you • What to do in an emergency If we've missed anything out then please give us a call or send us an email.
We also recommend that you follow us on Facebook and Twitter, as we use these to fill you in on the latest information.
Please remember that you'll also need to complete the online induction checklist before you arrive. So if you've not done so already, log in to the Fresh Student Portal using your reference number and email address and it will guide you through the short process. If you have any questions just let us know, otherwise we look forward to meeting you very soon! Carys Jarvis, Accommodation Manager 01509 277206 OptimaLoughborough @OptimaLoughboro OptimaLoughborough freshstudentliving.co.uk/optima 07787 578 796 optima@freshstudentliving.co.uk WELCOME HOME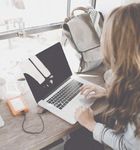 CONTENTS THE ESSENTIALS PAGE 5 THE ESSENTIALS PAGE 6 BEFORE YOU ARRIVE PAGE 7 WHEN YOU ARRIVE PAGE 8 STAYING CONNECTED PAGE 11 LIVING WITH US PAGE 12 THE STUDENT PORTAL PAGE 13 THE FINANCIAL BIT PAGE 14 THE SERIOUS STUFF PAGE 16 PEACE OF MIND PAGE 17 HOW TO REPORT A MAINTENANCE REQUEST PAGE 19 CIRCUIT LAUNDRY PAGE 20 SAFETY MATTERS PAGE 21 FOR YOUR SAFETY/安全须知 PAGE 23 YOUR FEEDBACK PAGE 24 MOVING OUT PAGE 25 SUMMARY OF RECHARGES PAGE 27 STAY IN TOUCH 4 5 YOUR NEW ADDRESS Your Flat/Room Number, Optima, Greenclose Lane, Loughborough, LE11 5AS OPENING HOURS The Accommodation Team is available during the below hours.
If the office is unmanned during these hours, please use the emergency mobile number below to contact staff. Monday - Friday : 8:30am - 5pm OUT OF OFFICE HOURS EMERGENCY NUMBER In case of an emergency you can contact someone outside of office hours on our emergency number. You might like to save important contact numbers like this on your mobile phone so you always have it to hand.
07787 578 796 THE ON SITE TEAM The on site Accommodation Team are available to ensure you enjoy your stay, whether it be managing your account, running social events or sorting your post. The details for the team at Optima are available on our website under www.freshstudentliving.co.uk HOW TO FIND US Here's is a map of our location. We're in the very centre of Loughborough behind Sainsbury's and next to the Schofield complex. We're the building with the stone archway and the Fresh Student Living flag!
Loughborough University Carillon Court Southfields Park Queen's Park TOWN CENTRE E p i n a l W a y Alan Moss Rd Alan Moss Rd Forest Rd Forest Rd Forest Rd P a r k R d P a r k R d P a r k R d R a d m o o r R d R a d m o o r R d F r e d e r i c k S t W i l l i a m St W i l l i a m S t Burfield Ave B589 Bridge St B589 Toothill Rd Clarence St B589 B5350 Forest Rd Forest Rd B5350 W oodg a t e B 5 3 5 R o y l a n d R d B5350 So u t h f ield Rd A512 New Ashby Rd Ashby Rd A512 Ashby Rd A512 A 6 4 E p i n a l W a y A 6 4 A6004 Alan Moss Rd A6004 Alan Moss Rd A6004 A 6 4 E p i n a l W a y A 6 4 A6004 Epinal Way A6004 A6004 Epinal Way A512 Ashby Rd A512 A512 Ashby Rd Shelthorpe Rd B r o a d R d King St A 6 N e w K A6 Derby Rd The Rush e s A6 Swan St A 6 L e i c e s t e r R d A 6 L e i c e s t e r R d A 6 G r e e n c lo s e L n LOCAL JOURNEY TIMES Supermarket: 1 min walk Pharmacy: 1 min walk Restaurants, Bars: 2-5 mins walk Shopping Area: 5 mins walk Gym/leisure centre: 3 mins walk Train Station: 9 mins by bus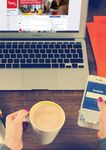 BEFORE YOU ARRIVE WHEN YOU ARRIVE 6 7 PREPARING TO MOVE IN - INDUCTION Before you arrive you will need to pay your first rent instalment. Dates for this can be found on your Tenancy Agreement. You can check the dates and make the payment on the Student Portal. See page 12 for details of the Student Portal. Before you arrive you will also need do the following via the Student Portal; • Complete your Induction. • Upload a passport style photo to your profile. • Book your move in slot. That way we'll know when to expect you and we can make sure your room is ready and waiting for your arrival!
WHAT TO BRING WITH YOU Your room is fully furnished but you will need to bring your own: • Bedding • PC or Laptop • Towels • Coat hangers • Toiletries • Toilet paper • Studios: kitchen pieces (plates, cutlery, kettle, toaster, pans and microwaveable dishes) • Iron and Ironing Board PLEASE DON'T BRING • Fridges (including mini-fridges) • Deep fat fryers/Chip pans • Candles/Incense • Large pieces of furniture (it may not fit in your room and you will then have nowhere to store it) • Portable electric heaters • Pets KIT YOURSELF OUT! Don't forget you can order a range of kitchen and bedding packs online before you arrive - and there's 10% off if you use the code FRESH10 at the checkout! Find out more at: www.unikitout.com/collections/fresh-student-living.
TENANCY DEPOSIT SCHEME Your Booking Fee converts to a Damage Deposit once your tenancy commences. The Damage Deposit is refundable at the end of your tenancy, less any deductions for damage or charges due. This is safeguarded by the Tenancy Deposit Protection Scheme. You can find out more about the Tenancy Deposit Scheme here www.tenancydepositscheme.com.
ON ARRIVAL You will receive an introduction email before you arrive, it's a good idea to bring a copy with you, it details what to do when you arrive and offers advice and guidance on travel and parking. When you first arrive please come to reception and remember to bring with you the below so we can give you your key; • Proof of being a student (e.g. a confirmation letter from your University, College or Language School) • Photo ID (Passport or Driving Licence) We will then give you a tour of the property and help you settle in. If you aren't sure how things work, just ask a member of the team.
If you know you will be arriving out of office hours, please let us know so we can make sure someone is available to welcome you to your new home. YOUR ROOM You've got your keys, it's time to settle into your room. You will need to complete the "Inventory' on the Student Portal within 48 hours of your arrival. If you do not complete the form, any damaged or missing items will be deemed to be your responsibility. YOUR NEIGHBOURS If you're in a shared flat, it's usually a good idea to take some time to introduce yourself to your new flatmates or neighbours, if they're around. Remember, everyone is new, so don't be shy!
Make sure you look out for our social events on Facebook – that way you can keep up to date with our exciting introduction activities and events. We want you to make your room your own, but please don't use sticky tape, 'blu-tack' or similar adhesive, stick pins, nails or screws into the walls. DON'T FORGET... Please bring photo ID (Passport or Driving Licence) with you when you come to pick up your keys!
STAY CONNECTED 8 9 YOUR INTERNET ASK4 provide your wired broadband and WiFi connection. Their market leading broadband gives you access to the UK's fastest speeds and is backed up by a support team if you need any help.
To contact ASK4 directly please call the support team on 0114 303 3232 (Multilingual and operates 24/7) or email support@ask4.com. You are able to connect at least 5 devices to the network at one time and you get up to 30Mbps free which should be great for most of you. If you like, you can upgrade to a higher connection or take advantage of additional internet services.
To find out more about your internet connection please take a look at their website. www.onlinelifestyle.ask4.com. Download the free ASK4 app today to manage your account and access a host of user guides with one click. Just search "ASK4" in the App Store or Google Play. YOUR TV Remember, if you bring a TV with you (or if you are watching catch-up TV, such as iPlayer or live TV online) you'll need to have a valid TV Licence too. POST Letter boxes are located in the reception area. If you've been sent a parcel that doesn't fit in the letter box we'll put a slip in there to let you know. You can then come and sign for the delivery in reception during office hours.
Please bring your ID with you when collecting parcels.If you lose your letterbox key there is a charge of £25 for a replacement. LAUNDRY There is a coin laundry located on the ground floor next to the Bicycle store. Instructions on how to use the machines can be found in the laundry room, if you are unsure do not hesitate to ask one of the team.
CAR PARKING Unfortunately, we cannot offer customer car parking on site. Due to local planning restrictions all customer cars are strongly discouraged to be used in the town and to be parked at the property. Your visitors can park in bays close to Optima, please make sure you check for any restrictions. BIKE STORE The bike store is located on the ground floor opposite the laundry. Please make sure you bring a lock or method of securing your bicycle to the rack.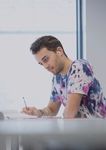 LIVING WITH US 10 11 HOUSE RULES We think we're pretty easy going, but there are a few rules that we'd ask you to stick to, for your own safety and the comfort of others.
WINDOW RESTRICTORS Window restrictors are installed in the accommodation for your protection. You are not permitted to tamper with or remove restrictors at any time. If we have to re-instate window restrictors there will be a recharge to you. SMOKING The building is a smoke-free zone, this includes your bedroom, bathroom and kitchen, as well as any communal area and outside underneath windows, or on the roads, paths or pavements immediately outside the building. This includes the use of e-cigarettes.
NOISE & ANTI-SOCIAL BEHAVIOUR We want you to enjoy living with us but we ask that you respect your fellow residents and keep noise to a minimum especially between the hours of 11pm-8am and during exam periods, that way we can make the building a pleasant and enjoyable place for everyone. PETS Fresh Student Living operate a strict no pet policy. With the exception of guide dogs, you are not permitted to keep pets or allow any pets of any kind into the building. OVERNIGHT GUESTS You may have occasional overnight guests. Please do not invite someone to stay for more than 3 consecutive nights and out of courtesy always consult with your flatmates first.
All visitors must be signed in and out at reception.
ILLEGAL SUBSTANCES The use of illegal substances is not permitted at Optima. If we have reason to believe that you are using or passing illegal substances to others, we will take the following action: • Report you to the Police • Report you to the University • Serve a warning notice detailing future action that will be taken if the incident is repeated • Support any police action/ prosecution This could result in your tenancy being terminated and losing the right to your Tenancy with us. We do not condone the use of Legal Highs in any of our properties. In the event of a customer using Legal Highs action could be taken if a customer's behaviour is deemed inappropriate or anti-social as a result of their use.
Please note we will not accept delivery of any legal high substance at any of our property. The production, distribution, sale and supply of legal highs is now an offence that is punishable by up to seven years in prison, after the Psychoactive Substances Act was brought into effect on 26 May 2016.
SUSTAINABLE LIVING We are committed to having a positive social and environmental impact. We can achieve this with your help by focussing on: • Reducing energy consumption • Preserving water supplies • Reducing waste • Reducing our carbon footprint For tips on how to help us refer to our Sustainable Living Guide, on the Living With Fresh section of the FAQ's on our website.
THE STUDENT PORTAL THE FINANCIAL BIT 12 13 THE FRESH STUDENT LIVING STUDENT PORTAL The Student Portal is an online system that gives you access to important information about your stay with Fresh Student Living.
You can find your Tenancy Agreement, booking details and financial statement. You can also complete your inventory, log maintenance requests, pay your rent, refer a friend and even rebook your room for next year. To access the student portal please visit: www.freshstudentliving.co.uk/studentportal You will need the email address you registered with and your application reference number. Once you have logged into the Student Portal you may change your password on the 'Change Password' page.
If you have any questions about the Student Portal please come and see us at reception. HOW TO PAY Paying your rent is simple and can be done online 24 hours a day. You can pay your rent by logging into the Student Portal and selecting the Financials tab, here you can review your financial statement and make rent payments. You can pay with a Debit or Credit Card. PAY TO STUDY You can also pay via Pay to Study. Pay to Study allows you to make your international payments to Fresh Student Living free of charge while receiving competitive foreign exchange rates. Where Pay to Study has a local bank account, Pay to Study will eliminate the international banking charges usually associated with international payments.
For more information and to make a payment please visit www.freshstudentliving.paytostudy.com FUTURE PAY FuturePay is an internet based equivalent of a traditional standing order or direct debit facility, but instead of the payment coming out of your bank account it is taken from your card. Once you have set up your FuturePay agreement with our online Card Merchant Worldpay, your instalments will be taken automatically from your card on the future due dates. For further details of how FuturePay works visit www.worldpay.com SETTING UP A UK BANK ACCOUNT If you would like to set up a UK Bank Account when you arrive just let the Accommodation Team know.
They will be able to provide you with the details of the local banking facilities, we suggest you check them out first to make sure you are happy.
You will need to make an appointment at the branch of your chosen bank. You will need to take some identification (ID) with you: • Your Passport • Letter from University/College to prove you are a student • Copy of your Tenancy Agreement – your Accommodation Team can provide a copy or you can print via your Student Portal At the appointment the bank will advise you on the best account, it should not have any charges. The bank will then send you your bank card and your pin number separately (keep them safe).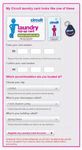 THE SERIOUS STUFF 14 15 YOUR TENANCY Your tenancy agreement is an Assured Short-hold Tenancy.
This means you have a right to stay in your room/studio until the end of the agreed tenancy period. We cannot evict you without a court order. When you signed your tenancy agreement you made a legally binding agreement with Fresh Student Living to keep to the terms and have accepted the responsibilities of the agreement. We expect you to: • Pay your rent at the agreed time • Look after your accommodation and keep all areas clean • Behave appropriately within the building and surrounding areas • Be respectful to other residents We will: • Carry out repairs within the property and ensure it is a safe and secure place to live • Keep the communal areas clean • Carry out regular health and safety checks ROOM & FLAT INSPECTIONS You are responsible for cleaning your room, bathroom and kitchen.
We will carry out full room and flat inspections at least three times during your tenancy period where we will check for cleanliness, damage and for missing items. At each inspection you will be informed if there is to be a charge for repairs and cosmetic restoration works. You will be invoiced for recharges for the first two inspections and on the final inspection a deduction will be made from your deposit. The recharges for cleaning, damages and missing items can be found at the end of this handbook. At the end of your tenancy you will be expected to leave your accommodation clean, remove all rubbish and leave all fixtures and fittings as you originally found them.
TERMINATION OF YOUR TENANCY As a tenant on a fixed term Assured Short-hold Tenancy you do not have the right to end your tenancy early even if you later are no longer a student. Fresh Student Living can seek repossession of your tenancy if you fail to pay your rent or breach the terms of your Tenancy Agreement.
PEACE OF MIND HOW TO REPORT A MAINTENANCE REQUEST 16 17 REPAIRS & MAINTENANCE Repairs and maintenance reporting couldn't be easier, just report any requests you may have on the maintenance log via the Student Portal. This can be done from the comfort of your own room, or on the go 24 hours a day.
We aim to assess requests within the following timescales: Emergency repairs within 24 hours of being reported An emergency repair is any repair required to avoid danger to the health and safety of residents. E.g. No power supply, overflow of sewage. Urgent repairs within 5 working days of being reported An urgent repair is any repair which materially affects the comfort or convenience of the customer. E.g. Broken handrails, faulty electrical fittings such as the microwave.
General repairs within 28 days of being reported A general repair is any repair not falling into the two above categories. E.g. Single electric light or power point failure within room, sticking doors or windows. We normally provide you with a minimum of 24 hours notice if we require access to your accommodation to carry out a repair. Please note that in the case of emergency we may require immediate access to your accommodation. ELECTRICAL FAILURE If you have an electrical failure, check to see who else has the same problem – is it other flats, the entire building or the whole street? If the entire street is in blackout this means that this situation is out of our control.
Power cuts of this nature usually last a maximum of 2 hours.
If you are the only one who is experiencing power failure please let reception or the out of hours team know and they will investigate. All other power failures should be reported to the Accommodation Team or to the emergency telephone number. WATER LEAKS OR FLOODS Water leaks can be extremely damaging to your home and inconvenient for residents in surrounding flats. If water is leaking into electrical fittings, this can be very dangerous. If you spot a leak: • Call the Accommodation Team immediately. • Try and catch the water in a container to avoid further damage. • Do not touch electrical sockets or devices.
If the water to your flat or building has been turned off, please check that you have closed all taps and ensure that the plug is not left in, in the sink in the kitchen or your en suite. VISIT WWW.FRESHSTUDENTLIVING.CO.UK/STUDENTPORTAL LOG INTO THE STUDENT PORTAL USING YOUR EMAIL ADDRESS AND APPLICATION REFERENCE NUMBER FOLLOW THESE STEPS 1. SELECT RESIDENT ADMINISTRATION 2. LOG MAINTENANCE REQUESTS 3. ADD NEW 4. COMPLETE THE FORM 5. SELECT SUBMIT 6. WE WILL DO THE REST!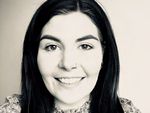 CIRCUIT LAUNDRY 18 19 HOW TO USE THE LAUNDRY ROOM - COIN LAUNDRY • Make sure you have the correct change.
• We accept 20p, 50p, £1 and £2 coins WASHING GUIDE • Open door - Do a quick visual check of the drum to ensure there is no residue or substance remaining from the previous user. • Put the detergent (powder or tablet) into the bottom of the drum. • Load the washer • Close the door • Insert coins • Select wash cycle • Press start button to begin HOW TO VIDEOS AND FAQS You can also find some useful tips and 'How To' videos on the Circuit laundry website as well as frequently asked questions.
www.circuit.co.uk/how-to-use-videos www.circuit.co.uk/i-want-to-do-my-laundry/laundry-help CONTACT CIRCUIT LAUNDRY If the Circuit Laundry's FAQ's page doesn't answer your query then you can get in touch with them using their Laundry card form or by calling them on 01422 820360 or 0800 032 0070 (8.30am - 5pm Monday – Friday.) If you notice a fault with the machines please let your accommodation team know.
SAFETY MATTERS 安全须知 在紧急情况下的应对措施 我们希望公寓内的住户可以一直安心、安全地生活。为了以防万一,我们将紧急情况和 注意事项写在这里供大家参考。 请记住,如果您对以下信息有任何疑问,请和我们公寓的工作人员及时进行沟通。 火警 如果您发现任何火源,请立即拨打消防电话999进行求助。我们的公寓在设计的时候安 装了防火警报装置。如果您的楼层有任何火源,火警会自动响起。当您听到警报时,应 当立即离开公寓,前往集合地点。请不要随意奔跑或留在公寓内收拾个人物品。 任何故意触发火警装置的行为一经被发现,都有可能被收取服务费用。 我们的火警安全集合地点是: the Tudor house car park, across the road from Optima.
火警测试 我们每周进行火警测试的时 间是: Wednesday 2:30pm. 救护车 如果有人忽然身体不适,请及时拨打999呼叫消防车。请在公寓门口等待救护人员到来并 且帮忙护送伤员。 以下几种情况应该呼叫救护车: -有人昏厥或失去意识 -有人流血不止 -有人疑似骨折 -有人身受重伤 -有人呼吸困难 -有人被严重烧伤 -有人有严重的过敏反应 英国国家医疗服务体系 111 NHS(英国国家医疗服务)电话24小时可用。如果您需要非紧急医疗救助可以拨打111,紧 急医疗救助请拨打999。您使用任何电话都可以拨通111。更多详情请参见 www.111.nhs. uk or www.nhs.uk.
20 21 WHAT TO DO IN AN EMERGENCY Hopefully you'll never need it but below is a quick guide on what you should do in an emergency. Some of the information may be particularly useful to our international students, but everyone should take a look and familiarise themselves with the information. Remember if you are unsure about any of the information listed below please speak to the on site Accommodation Team. FIRE SERVICE If you discover a Fire, call 999 and ask for the Fire Service. Our building has been designed for your safety in the event of a fire. If a fire is detected on your floor, the fire alarm will activate.
On hearing the alarm you must leave the building and go straight to the assembly point. Do not run or stop to collect your belongings.
Any person found to deliberately set off alarms or to tamper with fire equipment, may face financial re-charges that are levied by the Fire Service. ASSEMBLY POINT The assembly point is the Tudor house car park, across the road from Optima. FIRE ALARM TESTS We test the fire alarms every Wednesday 2:30pm. AMBULANCE If someone has had a serious accident, call 999 and ask for an Ambulance. Ensure that someone is designated to meet the ambulance at the entrance of the building and to escort them to the injured person. Situations when an ambulance should be called include: • If someone is unconscious or has slipped in and out of consciousness • If someone is bleeding heavily • If you suspect broken bones • If someone has a deep wound • If someone has difficulty breathing • If someone has severe burns • If someone has a severe allergic reaction NHS 111 The NHS 111 service is available 24 hours a day.
You can call 111 when you need medical help fast but it's not a 999 emergency. You can call them from any phone by dialling 111. For more details visit www.111.nhs.uk or www.nhs.uk.
22 23 YOUR FEEDBACK YOUR FEEDBACK FOR YOUR SAFETY YOUR FRONT DOOR KEY Your safety and security is of utmost importance to us. You will be given a key card or fob which will give you access into the building, your shared flat and your own bedroom or studio. You will also have access to the social spaces with the same key card or fob. CCTV The building is covered by CCTV for your safety and peace of mind. INTERCOM Anyone wanting to visit you will need to use the intercom at the main entrance to alert you of their presence. You will need to go down to the front door of the building to let your visitors into the building.
CUSTOMER FEEDBACK We always want to hear feedback from our customers as we believe it's the only way we can continue to improve our service. Our commitment to you: •We endeavour to provide a good service at all times, however we accept that on occasions we do not always get things right.
•We have a positive approach to complaints and regard them as an opportunity to receive feedback on our services. •We will strive to resolve complaints at the earliest opportunity. •We will respond to all queries and complaints in a professional and courteous manner. •We will endeavour to reach a satisfactory conclusion for both parties. •We will continually review the service we provide following feedback we receive we will make changes and improvements where necessary. •We will carry out an annual customer satisfaction survey via a third party provider to establish satisfaction levels among our customers.
COMPLAINTS PROCEDURE We want you to love your time living with us but there may be times when we don't always get it "right". We take all complaints seriously and will try our best to fix any issues first time. If you need help and advice about how to complain or about our complaints procedure please refer to the FAQ's on our website, under the Living With Fresh section and "What do I do if I am not totally satisfied? 23 22 KEEPING YOURSELF SAFE • Always lock your door - especially late at night and when you go out. • Be vigilant with items such as laptops, mobile phones, game devices and other high value goods.
• Do not let strangers into the building.
• Do not let strangers tailgate (follow you) into the building. (Ask to see their key/fob if you are unsure) • If you lose your fob or key, report to reception immediately. • When you have visitors, please escort them in and out of the building. • Never lend others your fob as this is unique to you and will incur charges if mislaid. GROUND FLOOR ROOMS If you're in a ground floor room or easily accessible from the ground, we recommend the following tips to maximise security: • Keep your blinds/curtains drawn when you are out. • Ensure windows are locked closed when you are out and on restrictors when you're in the room • Keep valuables out of sight and out of reach from windows CRIME STOPPERS To report a crime anonymously (and in situations which are not an emergency) call Crime Stoppers on 0800 555 111.
CONTENTS INSURANCE Contents Insurance with Cover4Insurance is provided for all students. You can also download the Download the Cover4insurance app. You can take a look at the cover that is provided for you at: www.cover4insurance.com/insurance-products/block-halls/fresh-student-living Your policy number is: FRES2018 It is important for you to check this cover, so please take a look on their website to ensure that you fully understand the protection provided. You may find that you need to extend your cover to protect all of your possessions both inside and outside of your home. Visit the review cover link to: • Check what is covered • Register to be entered into the Cover4Insurance Free Prize Draw • Chat to insurance experts through Live Web Chat • Check how to make a claim • Extend and personalise your cover
MOVING OUT SUMMARY OF RECHARGES 24 25 TENANCY LENGTH Your tenancy length is outlined on your Tenancy Agreement. We hope that you don't need, or want to leave us before that date, but if your circumstances change please speak to the Accommodation Team. CHECK OUT You will need to book a Check Out Inspection with the Accommodation Team. They will inspect the room fixtures and fittings against the initial inventory. TENANCY DEPOSIT SCHEME Your deposit will be returned (minus any re-charges) at the end of your tenancy. You will need to log onto the Student Portal to confirm the deposit return and enter your bank details.
Your deposit will then be returned to you within 10 days of receiving these details. We will refund into a UK bank account free of charge, but if we have to refund via IBAN to an international account we will deduct the bank charges from the refund.
Please note that even if you move out before this date, your deposit may not be returned until after the official end date. MOVING ROOMS If you want to swap rooms please speak to the Accommodation Team. They will do their best to accommodate any requests but please note that a £75 administration fee will apply. MOVING OUT EARLY If you want to move out before the end of your Tenancy Agreement you will need to find a replacement student to take over your room. As the tenant of the room you are responsible for the payment of the rent until another tenant is found, therefore it is advised you find a student to take over your room as soon as possible.
A £75 administration charge will apply.
REBOOK FOR NEXT YEAR Thinking of re-booking for another year? Visit the Student Portal to secure your top choice of accommodation for another year. We give our current residents the priority to re-book their room. So get in there quick, then you can sit back and relax with the peace of mind knowing you've got the best student accommodation for another year. Item Full Charge Repair Charge 2 seater sofa £305 3 seater sofa £400 American fridge freezer £850 £160 Bed frame £275 £45 Bedside table £100 Bedroom & en-suite clean £45-£115 Blinds £160 Bookcase/Shelves £65 £25 Breakfast bar £300 £100 Carpet £300 £100 Ceiling £150 £50 Closer £40 Coat hooks £15 Coffee table £75 Combination microwave £145 Cupboard door £120 Curtains/Blinds £120 Desk light £40 Dining chairs £50 Dining table £100 Door £250 Door stop £10 Door surround £70 £30 Drain cover (shower) £5 Drawers £65 £20 Electric heater £115 £30 Electrical ports/switches £20 En suite door £120 En suite Clean £45-£115 Extractor fan £200 Extractor hood £115 Fire action signage £15 Fire alarm £40 Fire blanket £25 Fire door £250 Fire extinguisher £190 Fire sensor £40 Floor £ as per invoice £80 Folding shower door £120 £25 Fridge £200 £100 Fridge/freezer £300 £130 Front door £ as per invoice Fuse box £90 Handle £25 Headboard £140 Hob £265 Intercom £200 Kitchen spot lights £60 Kitchen work surface £375 Kitchen clean £95 Item Full Charge Repair Charge Late payment fee £30 Light fixture £100 £50 Lock £200 £30 Lock out £10 Mattress £120 Microwave £55 Mirror £45 Notice board £50 Oven £300 £130 Oven shelves £20 Oven tray £30 Peep hole £10 Pin board £40 Plug £10 Premium shower door £260 £25 Radiator £115 Replacement Key-room/post/fob/card £20-£45 Rails in wardrobe £20 Robe hook £5 Room door £220 £45 Room move fee £75 Rubbish bag removal per bag £10 per bag Shaver light £30 Shelf £30 Shower bar (holds head) £45 Shower head £25 Single storage cupboards £150 £25 Sink £150 Sink Plug £15 Skirting £60 £30 Soap dish £5 Splash back £120 Stool £55 Study chair £80 Studio Clean £55 Taps £60 Toilet basin £60 Toilet seat £20 Towel rail £25 Tub chair £175 TV £500 TV Remote £50 Under bed storage £60 Vinyls £350 Walls £60 Wardrobe £200 Wardrobe mirror £45 Window £695 £120 Window reveal £60 Work station desk £180 £25 Please note these prices are a guide and correct as of July 2018 and relate to 18/19 tenancy agreements.
Should replacement, repair or cleaning costs differ from the below, Fresh Student Living will invoice the tenant accordingly. Please do not attempt to repair the items yourself or arrange for a third party to repair on your behalf as additional costs could be incurred as a result.
26 We hope you have a great year living with us, making friends and memories that will last a lifetime. We wish you the best of luck with your academic studies. We look forward to welcoming you back again next year! LEGAL DISCLAIMER Please note that this guide does not constitute a complete legal document. This information is designed to offer helpful advice and information on the important aspects of your student accommodation, but as a resident with Fresh Student Living you will be legally bound to all the terms set out in your signed tenancy agreement.
STAY IN TOUCH 01509 277206 OptimaLoughborough @OptimaLoughboro OptimaLoughborough freshstudentliving.co.uk/optima 07787 578 796 optim@freshstudentliving.co.uk FreshStudentLiv