Prospectus 2020-21 - Improving Health Worldwide - LSHTM
Page content transcription
If your browser does not render page correctly, please read the page content below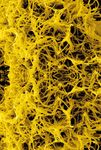 Contents
INTRODUCTION03                       MASTER'S DEGREES                               22

Welcome                          03
Why Choose LSHTM?               04   DISTANCE LEARNING                              48
Why Study in London?            06
Student Life                    08
                                      RESEARCH DEGREES                               62
Careers12
Student Support Services        16
Entry Requirements              18   SHORT COURSES
How to Apply                    19   & PROFESSIONAL
Fees & Funding                  20
                                      DEVELOPMENT                                    80

                                      ANY QUESTIONS?                                 90

                                      Cover: Plague bacteria Yersinia pestis
                                      (Credit: iStock, Dr Microbe)
                                      Changing landscape in the heart of Madagascar
                                      (Credit: NASA)

                                      Madagascar usually sees an annual outbreak of
                                      plague, which is caused by the bacterium Yersinia
                                      pestis. LSHTM has a proud history of responding
                                      to outbreaks, from our Director, Professor Peter
                                      Piot, being part of the team that discovered the
                                      Ebola virus in 1976, to our response to the Zika
                                      epidemic in Brazil in 2015/16. Today, LSHTM is
                                      part of the Global Outbreak Alert and Response
                                      Network and often responds to requests for
                                      assistance with outbreaks around the world.

                            02
Welcome
LSHTM is widely recognised as a world-leading school of public and
global health, working closely with partners in the UK and worldwide
to address contemporary and future critical health challenges.

                        Our commitment to improving               Professor Peter Piot KCMG FMedSci
                        health in the UK and worldwide is the
                                                                   Peter Piot is the Director and Handa
                        lifeblood of LSHTM, and I am proud
                                                                     Professor of Global Health at the
                        of the work our staff, students and
                                                                  London School of Hygiene & Tropical
                        alumni do to address major health
                                                                   Medicine. Professor Piot was part of
                        inequalities and challenges.
                                                                   a team that co-discovered the Ebola
                                                                  virus in 1976, and was a leading voice
We have a diverse and truly global community dedicated
                                                                   during the recent Ebola outbreak in
to quality cross-disciplinary research. LSHTM is involved
                                                                  West Africa. He also instigated some
at every stage of the research pipeline, from basic science
                                                                     of the first research programmes
all the way through to evaluation of health interventions,
                                                                  into HIV/AIDS, and was the founding
providing a firm foundation of evidence for improving health.
                                                                    Executive Director of UNAIDS and
Crucially, we take our research out into the real world
                                                                      Under Secretary-General of the
to make a tangible difference in people's lives.
                                                                  United Nations from 1995 until 2008.

This year marks our School's 120th anniversary and we
are celebrating 120 years of health innovation at LSHTM.
From proving the link between smoking and lung cancer
to conducting pioneering work on Ebola vaccines,
innovation has, and continues to be, central to our mission
of improving health worldwide.                                        Our mission is to
                                                                     improve health and
Innovation in health is needed more than ever. In addition
to infectious disease outbreaks, we face many other                  health equity in the
challenges including the ever-rising burden of chronic               UK and worldwide;
conditions, increases in vaccine hesitancy, a continuing
need for strengthening health systems, as well as the              working in partnership
threats posed to health by air pollution, climate change          to achieve excellence in
and political instability.
                                                                  public and global health
That's why it's so important that we continue to train the next     research, education
generation of leaders through our teaching and research
programmes, and work together to innovate, respond and                and translation of
prevent in the most effective way. I invite you to join this       knowledge into policy
special community of dedicated people, working together
to achieve our mission of improving health worldwide.                   and practice.

Peter Piot

                                                         03
Why Choose LSHTM?

                                                                             #1
                                                                          in Europe for
                                                                        research impact
                                                                           in sciences
                                                                         CWTS Leiden
                                                                             Ranking
                                                                               2019
Celebrating 120 years
of health innovation
                                                                             #1
                                £50M in campus                           in the world for

                              development by 2022                      tropical medicine
                                                                        Centre for World
                                                                      University Rankings
                                                                              2017

                                                                             #4
                                                                        in the world for
                                                                         public health
                                                                      ShanghaiRanking's
 Students from over                                                    Global Ranking of
    150 countries                                                     Academic Subjects
                                                                             2019
                                    30,000 alumni

                                                                             #9
                                                                       in the UK in social
                                                                          sciences and
                                                                          public health
                                                                      US News Best Global
                                                                      Universities Ranking
                                                                              2019

 £182.2M research
     income
                               94% of students find                       University
                              teaching stimulating*                       of the Year
                                                                         Times Higher
                                   (sector benchmark 86%)                 Education
                                                                             2016

                        *Postgraduate Taught Experience Survey 2019

                                           04
Our teaching staff are all experts
                                                              in their respective fields and
                                                            continue as active researchers,
                                                          bringing their wealth of experience
                                                               and up-to-date knowledge
                                                           directly into the classroom. Many
                                                             of our staff are well renowned,
                                                           so students may find themselves
                                                           being taught by figures they have
                                                            read about in previous studies.

2019 marks the 120th anniversary      LSHTM is committed to
of LSHTM. From making the first       developing state-of-the-art
link between smoking and lung         facilities to remain at the forefront
cancer to conducting pioneering       of teaching and research. That's
work on Ebola vaccines, innovation    why we've recently invested more
has, and continues to be, central     than £50 million to improve our
to our mission of improving health    campus by 2022, at both our
worldwide.                            Keppel Street and Tavistock
                                      Place buildings.

Our students truly reflect the        Our alumni go on to distinguished
global nature of LSHTM. The           careers. Most maintain a lifelong
diversity of backgrounds, interests   link to LSHTM and are actively
and experience they bring from all    involved with our 30,000 strong
over the world creates an enriched    alumni network based in more
learning experience.                  than 180 countries.

LSHTM's annual research               Students benefit from regular and
income is provided by national        close contact with our academic
and international sources             staff through lectures, classes
including the UK government           and individual meetings.
and research councils, the
European Union, Wellcome
Trust, Gates Foundation and                                                   lshtm.ac.uk/aboutus
other philanthropic organisations.

                                                       05
Why Study in London?

       MULTICULTURAL                                               HISTORIC CITY
 London truly is a global city, and its cultural              From the Tower of London to St. Paul's
  wealth and diversity are reflected in its art,              Cathedral to the Houses of Parliament,
music and cuisine. So whether you are from the           London has some of the most iconic landmarks
UK or further afield, you will always find people        in the world, which together tell the fascinating
and places in London to help you feel at home.             2000-year history of the city and help make
                                                                    sightseeing a daily activity.

          FREE CULTURE                                       GOOD CONNECTIONS
 Many of London's museums and galleries are                 For such a large city, the different parts of
free to visit, meaning you can spend countless           London are extremely well connected by public
hours enjoying outstanding collections such as              transport, cycle lanes and walking routes,
those at the British Museum, Science Museum               giving you plenty of choice when travelling to
  and National Gallery without having to pay.             and from LSHTM or simply exploring. Student
  Lots of other attractions, including theatres,           discounts are available on public transport
          also offer student discounts.                                    travel cards.

                                                    06
London was named the
  world's Best Student City
 2019 by QS Top Universities.

           GREEN SPACE                                                TRAVEL HUB
  London is famously green, with many parks,               London's location and transport links make day
squares and gardens found throughout the city.           trips to other towns and cities in the UK easy either
 These open spaces are ideal for taking a walk,             by train or coach. During the holidays, budget
  playing sports or relaxing with a picnic and               airlines mean that short breaks in other parts
 regularly host seasonal events such as winter            of Europe can be cheap to organise, allowing you
          markets and music festivals.                     to relax or go sightseeing in different countries.

              LOCATION                                                        SAFE
LSHTM is located in Bloomsbury, an area in the             London is generally a safe city and students
 heart of London known for its rich academic,            rarely encounter any problems. By taking a few
literary and medical history. LSHTM is close to          basic precautions, such as not having valuable
partner institutions of the University of London,         items on display in public, you should be able
    the Wellcome Trust and the Francis Crick             to feel relaxed and comfortable in the city both
 Institute, and is only a few minutes away from                     during the day and at night.
   the shops, restaurants and entertainment
                 of the West End.

                                                    07
Our students are always eager to learn, passionate for the causes and values which
                    underpin their studies and keen to get involved in life at LSHTM.

                            Student Life

                                                           GLOBAL HEALTH
                                                           LECTURE SERIES
                                                           Each week, leading experts from LSHTM
                                                           present summaries and debates of key global
                                                           health issues, ranging from outbreak response
                                                           to gender-based violence to alcohol & tobacco
                                                           policy. This series, along with the many other
                                                           special lectures and events at LSHTM, offer
                                                           potential for you to expand your network
                                                           and may lead to summer project or career
                                                           opportunities.

                                                           SCHOOL CENTRES
STUDENT GROUPS
                                                           LSHTM is home to 14 multidisciplinary Centres,
Our students never confine their learning                  each facilitating cross-faculty research in
experience to the lecture theatre or laboratory,           a specialised field (see p78). The Centres
and are always enthusiastic to discuss and                 organise a number of seminars and events and
debate their areas of interest, or work together           many are keen to have students take on an
to further a particular cause. Students are                active role in their work. By joining the Centres,
involved in a number of groups, some organised             you will be able to access a network of peers
through LSHTM, such as the Missing Maps                    with shared interests, a central hub of academic
Group; others as part of a wider organisation,             excellence and the chance to expand your
such as Friends of MSF; and some entirely                  career skills through active involvement.
set up by students themselves, such as the
Women's Health Group. In addition, students
regularly form their own extracurricular
societies, including sports teams, cultural
groups and language exchanges.

                                                   08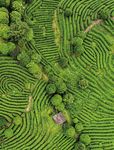 STUDENTS'                                              STUDENT CENTRAL
REPRESENTATIVE                                         As well as activities at LSHTM itself, students
                                                       are entitled to free membership of Student
COUNCIL (SRC)                                          Central, a students' union for the University
                                                       of London's 18 colleges and specialist research
The SRC is an independent student-led body             institutions. Based just around the corner from
for master's and research degree students.             LSHTM, Student Central is home to a range
Its primary role is to represent to LSHTM's            of clubs and societies, so whether you are
governance any student body issues in                  interested in dance, drama, art, sports, music
educational, cultural, sporting, social and            or religious and cultural groups, there will be a
general interests. The SRC also coordinates            society for you. Student Central also has a café,
clubs, societies and social events, and it             bar, gym, swimming pool and student shop.
supports and sponsors charitable activities and
student involvement. New members of the SRC
are elected at the start of each academic year.        VISIT US
                                                       To find out more about what it's like to be a
STUDENT AMBASSADORS                                    student at LSHTM, join us for one of our open
                                                       days or take a virtual tour:
Every year we invite students to become                lshtm.ac.uk/study/visit-us
ambassadors for the duration of their studies,
both in London and by distance learning.
As an ambassador, you will be able to help
prospective students learn more about life and
studying at LSHTM. Ambassadors participate
in activities such as open days, online chats,               lshtm.ac.uk/study/student-experience
blogs, study visits and email enquiries.

                                                  09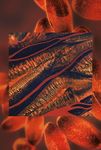 Maureen Obara • Kenya
MSc Medical Microbiology

"The level of teaching and
the course contents were
incredible, and I am happy
to have learnt from the best.
I have come out of LSHTM
a much better scientist and I
have gained brand new skills
that have greatly influenced
my decisions on my next
career steps."
Evan De Schrijver • Netherlands
MSc Epidemiology

"LSHTM is an international
and diverse environment
where students with different
backgrounds and disciplines
not only get to learn from
professors who are leading
experts in the field, but
from each other's previous
experiences and expertise,
which rarely can be found
at any other university."
Careers
                                                                                                   Germany

Graduate destinations                                                                                   143

                                                                         2270
                                                                              UK

                                                     432
                                                     Canada
                                                                                   100
                                                                                   Spain

                   643
                   USA
                                                                                                    242
                                                                                                   Nigeria

                                                                26

                                                              Brazil

                                        13
                                    Colombia                                        South Africa   65

Source: LSHTM Alumni Database - 2011/12 - 2016/17,
top 55 countries, sample of 6031 respondents.

UK                     2270      Switzerland120             Australia83                 Pakistan51
USA643                           India110                   China79                     Zambia47
Canada432                        France109                  Singapore75                 Belgium42
Nigeria242                       Spain100                   South Africa        65      Malawi40
Kenya216                         Japan96                    Ghana62                     Greece38
Germany143                       Italy88                    Tanzania52                  Sweden32
Uganda131                        Ireland83                  Netherlands51               Denmark28

                                                        12
Switzerland
                                         Did you know?
                                         LSHTM has over 30,000 alumni in more than 180 countries.
    120

                               51       Pakistan

                                                                                                        96
                                                                                                       Japan
       109
      France
                                                   China

                                                    79

 22
Saudi Arabia
                             110
                             India
                                                                               75      Singapore

                216
                Kenya

                                      131
                                     Uganda

                                                                          83        Australia

                                                                                                16   New Zealand

Sudan28                      Thailand21                  Norway17                   Indonesia14
Zimbabwe27                   Trinidad & Tobago    21     Philippines17              The Gambia	            14
Brazil26                     Ethiopia21                  UAE17                      Colombia	              13
Malaysia26                   Bangladesh19                Cyprus16                   Mozambique13
Republic of Korea      25    Mexico19                    New Zealand         16     Sierra Leone           11
Austria23                    Portugal19                  Botswana15                 Vietnam11
Saudi Arabia           22    Egypt17                     Cameroon15

                                                         13
Employability

                                                                                  81% Employed

                                                                                   9% Studying

                                                                                   6% Other

                                                                                   4% Unemployed

                                                   LSHTM Graduates

Source: LSHTM DLHE survey data 2011/12 - 2015/16, 2380 total respondents.

                                                 Employment Sector

                                                         Intergovernmental
                                                            Organisation

                       336                                        127

                     Medical
                     Practice

                                                                                           656
                                                                                          Academia/
       347                                                                                 Research

  NGO/Charity

                                                                                                     13
                                                                                                 Government
                                                                                                 Aid Agency

                      237                                                         199

                   Policy/                                                   Private Sector/
                 Government                                       35             Industry
                                                                 Other

Source: LSHTM Alumni database 2011/12 - 2016/17, 1950 total respondents.

                                                                   14
Top Employers

                                                                  16    Kenya Medical Research Institute
                                                                  17    University College London
                                                                  17    Self-Employed Consultant
                                                                  21    Public Health England
                                                                  25    Medical Research Council
                                                                  27    Canada Government Public Health
                                                                  29    Imperial College London
                                                                  38    United Nations
                                                                  42    Médecins Sans Frontières
                                                                  48    World Health Organization
                                                                  88    London School of Hygiene &Tropical Medicine
                                                                  100   NHS

Source: LSHTM Alumni database 2011/12 - 2016/17, top 12 employers, sample of 468 respondents.

                                                   Sample Job Titles

     Doctor                Eye Care                  Nurse              Epidemiologist              Nutritionist      Scientific
                           Specialist                                                                                  Officer

  Pharmacist               Healthcare             Programme                Research                  Clinical          Health
                            Scientist              Manager                  Fellow                  Researcher        Consultant

Source: LSHTM Alumni database.

                                                                   15
Student Support
                       Services
Immigration & visas                                     Disability

If you need a visa to study in the UK, the type         We welcome applications from students with
required will depend on your course and                 disabilities and provide support to students
mode of study. LSHTM is registered as a                 during their studies. If you have a disability,
Tier 4 Sponsor with the UK government's                 including long-term medical conditions,
Home Office, meaning we can sponsor                     LSHTM will take all reasonable steps to ensure
students coming to the UK to study with                 the application procedure, courses and
us. The Immigration Advisory Service team               examinations are organised to give you the
(visa-enquiries@lshtm.ac.uk) can provide                best opportunity for full participation. You can
guidance to help you with your visa application.        contact the Student Advice team within Student
You can find further information about visas            Support Services in confidence to discuss any
and studying in the UK on the UK Council for            support required (studentadvice@lshtm.ac.uk).
International Student Affairs website:
www.ukcisa.org.uk
                                                        Dyslexia and other specific learning difficulties

Accommodation                                           You are encouraged to disclose any diagnosed
                                                        specific learning difficulty, including dyslexia,
Whether you plan to live in halls of residence          dyspraxia, attention deficit disorder or attention
or rent private accommodation, LSHTM can                deficit/hyperactivity disorder when you apply. This
provide advice and guidance on finding a                information can be disclosed at any point in the
place to live in London. We have a number of            academic year, but declaring a specific learning
rooms in University of London (Intercollegiate)         difficulty at an early stage can help ensure you
Halls, located near LSHTM, while private halls          receive the right support throughout your studies.
of residence can be found across London. If
you prefer to rent a room in a shared house or
flat, we can help guide your search and share
a range of resources including those from
University of London Housing Services.

                                                           We welcome applications
Students with partners and children
                                                        from students with disabilities
If you wish to bring your partner or family
to London, LSHTM can advise on matters such
                                                            and provide support to
as schooling, childcare and accommodation.               students during their studies.

                                                   16
Healthcare

Most students are eligible for healthcare under
the National Health Service (NHS). If you are
travelling to the UK on a visa that is longer than
six months, you will pay the Immigration Health
Surcharge as part of your visa application. If you
are coming to the UK for less than six months,
you should purchase private health insurance
before travelling.

If you are an EEA passport-holder, you will need
to obtain a European Health Insurance Card
(EHIC) from your home country before coming
to the UK.                                                Careers Service

                                                          Whether you come from a well-established
                                                          career and wish to change direction, or straight
Mental health
                                                          from your first degree, the Careers Service will
Some students may experience mental health                help you determine what you want to do with
difficulties at some point during their studies,          your career once you graduate.
whether it is a formally diagnosed condition
or other form of mental health difficulty. If you         You will gain regular exposure to employers
have a pre-existing condition which may affect            through informal sessions with alumni, as well
your emotional wellbeing, we encourage you                as panel discussions, presentations and fairs
to contact Student Support Services at an early           with key organisations. You will have access to a
stage, or to disclose any condition when you              range of online vacancy services that can match
apply. This ensures we understand your needs              you to specific roles.
and can support you appropriately throughout
your studies.                                             We host workshops and webinars to enhance
                                                          your job-seeking skills, including writing CVs,
                                                          application forms, interviews, networking and
Student Support Services                                  career planning. You can also book one-to-one
                                                          appointments with our careers consultants,
The Student Advice and Student Counselling                who will inform you of the broad range of
teams within Student Support Services offer               options available and help you tackle your
a confidential space for you to discuss any               next career transition.
matters of concern, practical or emotional,
which might be affecting you. Our Student                 Our graduates go on to work in a range of
Advisers can provide you with guidance on                 capacities in NGOs, ministries of health, health
accommodation, disability (including dyslexia             services in the UK overseas, academia, charities
and other specific learning difficulties) and             and industry. Lifelong professional networking
financial hardship. The Student Counsellors               is facilitated by the diversity of students and
provide a confidential counselling service if you         alumni, who come from over 180 countries.
are experiencing emotional or psychological
difficulties.

Student Advice:
studentadvice@lshtm.ac.uk
                                                                lshtm.ac.uk/study/studentservices
Student Counselling:
studentcounselling@lshtm.ac.uk

                                                     17
Entry Requirements
ACADEMIC ENTRY                                             ENGLISH LANGUAGE
REQUIREMENTS                                               REQUIREMENTS
Master's degrees                                           To study at LSHTM, you must meet our English
                                                           language requirements to be able to make the
The normal minimum entry requirement to                    most of your course, and if you require a Tier 4
be considered for master's degrees admission               Student Visa.
at LSHTM is at least one of the following:
                                                           You will need to take an approved English
• a second-class honours degree from a UK                 language test if your first language is not
   university, or an overseas qualification of an          English or if your studies at university have
   equivalent standard, in a relevant subject              not been conducted wholly in English.
• a qualification appropriate to the course               English tests currently accepted by LSHTM
   of study to be followed, in medicine,                   include:
   dentistry or veterinary studies
• a master's degree in a subject appropriate              •   Cambridge Advanced English
   to the course of study to be followed                   •    Cambridge English: Proficiency
• a professional qualification appropriate                •     IELTS
   to the programme of study to be followed                •      Pearson PTE Academic
                                                           •       TOEFL Internet Based Test (only accepted for
Please be sure to check the individual                              applicants not requiring a Tier 4 student visa)
programme for any additional entry
requirements.                                              English tests are valid for two years. All tests
                                                           must be taken within the two years prior to the
                                                           programme registration date.
MPhil/PhD and DrPH
                                                           Please refer to the programme webpage for
At least one of the following:                             the English language requirement band of your
                                                           preferred programme.
• a master's degree in a subject appropriate
   to the course of study to be followed                   Full academic entry and English
   (recommended)                                           language requirements:
• a qualification appropriate to the course
   of study to be followed, in medicine,                         	
                                                                  lshtm.ac.uk/study/apply/entry-
• dentistry or veterinary studies an upper                       requirements
   second-class honours degree from
• a UK university, or an overseas qualification
   of an equivalent standard, in a relevant subject
• (DrPH only) a minimum of two years'
   appropriate experience and, normally,
   a master's degree

Applicants who do not meet the minimum entry
requirement for their programme of choice but
who have relevant professional experience may
still be eligible for admission.

                                                      18
How to Apply
MASTER'S IN LONDON                                       SHORT COURSES
Application process                                      & PROFESSIONAL
All applications must be made online.
Applications open in November and close                  DEVELOPMENT
in July/August. Make sure to check the
                                                         If you wish to apply for face-to-face short
deadlines when applying.
                                                         courses or MSc modules, you should apply
We strongly advise that you apply early                  using the application link found on the
as popular programmes will close earlier                 individual course webpage.
than the deadline if they become full.

                                                         DISTANCE LEARNING
Application steps
• Choose your programme of study
                                                         PROGRAMMES
• Check the entry requirements                          Applications for our distance learning programmes
• Check application deadlines                           including individual modules must be made
• R
   ead our 'before you apply' section online and        directly to the University of London. Apply by the
  ensure you have all required documents to apply        closing deadlines advertised on the website,
                                                         together with the required accompanying
• Apply online using our application portal
                                                         documentation. Further details can be found
• Inform your referees we will contact them             on p53.
• A
   wait decision. We aim to provide a decision
  on complete applications within 6-8 weeks
                                                         APPLICANTS WITH

MPHIL, PHD, DRPH                                         DISABILITIES
                                                         LSHTM offers assistance to accommodate
Application steps
                                                         applicants with disabilities. If you have a
• Clarify your research topic                           disability (including long-term medical
• Identify the appropriate Faculty                      conditions and dyslexia), you can contact our
• Decide which degree is right for you                  Student Advisers to discuss your needs and
                                                         support required: studentadvice@lshtm.ac.uk
• Identify a prospective supervisor
• Think about funding for your research
• Draft a research proposal outline
• Apply online using our application portal
• Inform your referees we will contact them                    lshtm.ac.uk/study/apply

• A
   wait decision. We aim to provide a decision
  on complete applications within 12 weeks

Further details can be found on p69.

                                                    19
Fees & Funding
TUITION FEES                                          SCHOLARSHIPS & FUNDING
As a postgraduate student, you will need              LSHTM offers a range of scholarships, bursaries
to pay an annual tuition fee to LSHTM for your        and studentships for master's and research
programme of study. This varies according             studies. In addition, a range of postgraduate
to the type of programme you choose. Tuition          scholarships are offered through our
fees for each programme can be found on the           partnerships, and via a number of external
relevant course page.                                 organisations, including:

                                                      •   Chevening
FACE-TO-FACE                                          •   Commonwealth Scholarship Commission
                                                      •   Population Investigation Committee
The fee for our face-to-face students includes        •   Joint Japan/World Bank
the full cost of tuition, examinations and            •   Fulbright Commission
research support expenses where applicable.           •   Marshall Commission
                                                      •   SAID Foundation
Tuition fees are due in full by the deadline          •   Rotary
stated on the fees invoice. For master's
                                                      You should also contact your own Ministry of
and research degrees full payment must be
                                                      Education or Education Department, which will
received by the start date of the programme,
                                                      have details of many schemes and which will
and at the start of each subsequent academic
                                                      be able to advise you of your own government's
year that a student is registered. Fees may
                                                      conditions for studying abroad.
increase year on year. Further details about
LSHTM's tuition fees, including the Tuition
Fees Policy, can be found on our website:             APPLYING FOR
lshtm.ac.uk/study/fees-funding/tuition-fees
                                                      SCHOLARSHIPS
DISTANCE LEARNING                                     Eligibility criteria, application processes, and
                                                      deadlines vary depending on the scholarship
For our distance learning students, the               scheme. For up-to-date information, visit our
fee includes the cost of tuition and study            website or the website of the scholarship provider.
materials, however there will be an additional
fee for examinations. Information on how              When you are applying for a scholarship, you
to pay distance learning fees, registration           may need to provide an offer letter from LSHTM,
and course fees can be found on the University        so it is important to allow sufficient time for your
of London website: london.ac.uk/applications/         application to be processed.
costs-your-course/how-pay-your-fees

For specific information about the fee for
                                                      STUDENT LOANS
a particular programme, please refer to the
                                                      You may be eligible for one or more loan
relevant programme section in this prospectus.
                                                      schemes. Information about the most common
                                                      loan schemes, including Postgraduate Loans,
                                                      Professional and Career Development Loans,
                                                      US Federal Loans and Canadian Loans,
                                                      can be found on our website.

                                                             lshtm.ac.uk/study/fees-funding

                                                 20
"A nurse takes the blood
     pressure of an expectant mother
     at the Kuchigoro Primary Health
              Centre, Abuja, Nigeria."

                 Photo: Louis Leeson

21
Dedicated to the pursuit of
   excellence in the fields of public and
     global health and recognised by
employers around the world, our master's
  programmes attract highly motivated
graduates and experienced professionals.

                       23
Master's
Degrees
The Master's Experience               25   MSc Medical Statistics                                    38

MSc Control of Infectious Diseases    28   MSc Nutrition for Global Health                           39

MSc Demography & Health               29   MSc One Health:                                           40
                                            Ecosystems, Humans & Animals
MSc Epidemiology                      30
                                            MSc Public Health                                         41
MSc Global Mental Health              31   for Development

MSc Health Data Science               32   MSc Public Health                                         42

MSc Health Policy,                    33   MSc Public Health for Eye Care                            44
Planning & Financing
                                            MSc Reproductive &                                        45
MSc Immunology                        34   Sexual Health Research
of Infectious Diseases
                                            MSc Tropical Medicine                                     46
MSc Medical Entomology                35   & International Health
for Disease Control
                                            MSc Veterinary Epidemiology                               47
MSc Medical Microbiology              36
                                            P22/23: Tea plantation in Asia / Microscopic scan of a mosquito
MSc Medical Parasitology              37
                                            P24: A woman uses a water pump provided by the
                                            government in a 'formal' slum in Mirpur, Dhaka,
                                            Bangladesh. Photo: Louis Leeson

                                  24
The Master's Experience
Our range of master's degrees in London covers the major components
of public health and tropical medicine and offers challenge, choice and
individual learning opportunities. The programmes will stimulate and
inspire you, giving you the necessary knowledge and practical skills
to develop your career.

THE LEARNING                                                THE TEACHING
ENVIRONMENT                                                 Teaching and training is carried out by
                                                            dedicated staff who are leaders in their
Studying at LSHTM will give you access to a                 fields and have considerable links with
wealth of knowledge, the expertise of staff                 key universities and research institutions
and unparalleled benefits from contact with                 around the world, in addition to their
people from very diverse backgrounds and                    extensive academic, practical and
nationalities. The fusion of staff and student              international experience.
experience provides a rich environment for all
our students to learn not only from staff, but              A range of teaching methods are used – formal
importantly, to learn from each other.                      lectures are a key part but they are only the
                                                            starting point. In London, it is the small group
Through our Global Health Lecture Series,                   activities and practical sessions that are
you will also benefit from lectures and seminars            particularly significant. You will often work
provided by leading experts at LSHTM and                    together with other students to tackle
prominent guest speakers, who will provide                  a problem, complete a project or to acquire
up-to-date summaries and debates on a                       new skills, with the class tutor acting more
range of global health issues. You will have the            as a catalyst than an instructor.
opportunity to participate in panel discussions
led by experts in the field, allowing you to discuss        Our study opportunities play a key role in
and debate on key topics in global health.                  responding to the demands of public health
                                                            professionals, clinicians, policy-makers,
                                                            academics and laboratory scientists for
                                                            advanced and research training in the national
                                                            and international medical and public health
                                                            community. Alumni work in more than 180
                                                            countries and many hold prominent positions
                                                            in health ministries, universities, hospitals
                                                            and international organisations.

                                                       25
THE STRUCTURE                                           PERSONAL TUTOR
OF THE MASTER'S                                         You will be assigned a personal tutor, who can
                                                        give individual advice on academic work and
DEGREE IN LONDON                                        any problems that might be affecting your
                                                        studies. Your tutor is there to advise on your
All face-to-face master's programmes start              choice of modules, support for personal issues
in late September and offer a one-week                  that could be impacting your work, or simply
orientation period, including an introduction           to be available for a chat about how you
to studying at LSHTM and key study skills.              are progressing.
This period is followed by a term of core
material (Term 1). The remaining two terms
comprise core and elective modules chosen               ASSESSMENT
from a wide range of options. This is followed
by the project report work at the end of Term 3.        Assessment is by a combination of two
                                                        formal written examinations, in-programme
                                                        assessments of varying types, including
TERM DATES                                              practical examinations, assignments and a
                                                        project report. End of year examinations usually
The academic year at LSHTM is split into                take place in the first half of June, however for
three terms: Autumn, Spring and Summer.                 some master's programmes the two written
Term dates can be found at:                             examinations take place in the week before the
lshtm.ac.uk/study/termdates                             start of Term 2. Please check the programme
                                                        specification for further details.
Autumn term (Term 1) is from the first day
of the programme (late September) to mid-
December, followed by the Christmas holiday.            PROJECT REPORT
Spring term (Term 2) is from January to March,          The project report is the culmination of
followed by the Easter holiday.                         the master's programme, when you put into
                                                        practice everything you have learned during
Summer term (Term 3) is from April to                   the year. It can take the form of a policy report,
September, when the programme ends.                     a literature review or a research project, and is
Classes will end around mid-May, giving                 usually due to be submitted in the first week of
students time to prepare for examinations.              September. For some programmes, the project
                                                        work may be undertaken overseas, in which
Reading week: a week during term where                  case you may need to find additional funds
no teaching takes place, generally so that              up to approximately £1,500 to cover the costs
students can catch up on their studies or               involved. LSHTM has some trust funds to which
prepare for tests. Students do not need to              students can apply to help cover the cost of travel.
be in attendance during this time. There are
two reading weeks at LSHTM: one in November
and the other in February.

                                                   26
PROGRAMME DURATION                                      APPLICATION DEADLINES
All face-to-face master's programmes offer              We strongly advise all applicants to apply as
full-time study over one year from September            early as possible once applications open in
to the following September. Some programmes             November to ensure availability of a place and
also offer part-time study over two years or by         a timely decision on their application. The final
split-study.                                            deadlines to apply will be early August for
                                                        international students requiring a Tier 4 Visa
Most students attend on a full-time basis.              and late August for all other applicants not
Depending on the programme, you can study               requiring a Tier 4 Visa. Popular programmes
part-time by attending for two or three days per        will close earlier than the deadline if they
week during the teaching term, and spreading            become full. Please check application
all the modules required to complete a master's         deadlines at: lshtm.ac.uk/study/deadlines
over two years. You can also choose the
split-study option, which involves attending
full-time for the first part of Year 1, taking          INTERCALATED STUDY
a one-year break and then undertaking the
remainder of the programme on a full-time               If you are currently studying a medical degree,
basis in Year 2. The proposed date for the split        you might be able to intercalate a master's
must be agreed with your programme director.            degree with us. To do so, you must have the
                                                        equivalent of a bachelor's degree and must
                                                        have completed the first three years of your
                                                        medical degree. The application process is
                                                        the same as for all other MSc applicants.
                                                        For more information check:
                                                        lshtm.ac.uk/study/intercalate

                                                        CREDIT FRAMEWORK
                                                        We operate a credit system for our master's
                                                        programmes, consistent with the English
                                                        and European (ECTS) credit systems. This
                                                        allows other educational institutions and
                                                        employers across the UK, the rest of Europe
                                                        and beyond to easily understand and recognise
                                                        the amount and standard of study involved
                                                        in the programmes. Credits are awarded for
                                                        successful completion of modules and the
                                                        project. 180 M-level credits (90 ECTS) are
                                                        required in total for an master's degree –
                                                        normally breaking down into 60 credits from
                                                        Term 1 modules, 75 credits from Term 2 and 3
                                                        modules and 45 credits from the project report.
                                                        All credits obtained will be shown on final
                                                        degree transcripts.

                                                   27
MSc Control of Infectious Diseases

This is a multidisciplinary programme that bridges the fields                Key information:
of epidemiology, laboratory sciences and public health in
the context of disease control. It includes a strong practical                     Duration: one year full-time
component and the opportunity to undertake a research                               or two years by split-study.
project overseas with collaborating public health or research
organisations and NGOs.                                                         Location: London
                                                                               	

The programme will enable you to:                                                  Programme directors:
• investigate the transmission of endemic and epidemic infections                  Dr Lucy Reynolds,
• select appropriate methods of control                                             Dr Matthew Yeo
• design, implement and evaluate co-ordinated control methods
• assess constraints of local public health delivery systems                    	Contact email:
• manage available resources in the context of the control                        msccid@lshtm.ac.uk
   of infectious diseases
• focus your efforts particular geographical regions or specific diseases       	Fees for 2020/21
                                                                                   UK/EU:      £10,470 (FT)
                                                                                   		          £5,235 (PT)
Career opportunities                                                               Overseas: £24,200 (FT)
Graduates typically take up scientific or managerial positions in national         		          £12,100 (PT)
and international government and aid agencies, join specific intervention
projects, enter PhD programmes or, if intercalating, return to complete          	lshtm.ac.uk/study/masters/
their training in medicine.                                                        control-infectious-diseases

Compulsory modules:                                                          For the most up-to-date programme
• Basic Statistics for Public Health & Policy                                information and entry requirements
• Introduction to Disease Agents & Their Control                             visit the programme webpage.
• Basic Epidemiology or Extended Epidemiology

Elective modules include:
• Health Policy, Process & Power
• Introduction to Health Economics
• Designing Disease Control Programmes in Developing Countries
• Conflict & Health
• Control of Sexually Transmitted Infections
• HIV
• Malaria: From Science to Policy and Practice
• Epidemiology & Control of Communicable Diseases
• Water, Sanitation and Hygiene, and Health
                                                                             Sara Rivera Molina • Honduras
• Applying Public Health Principles in Developing Countries
                                                                             "Learning at LSHTM has been
Project report                                                               amazing! Excellent facilities and
You will complete a research project on a relevant topic of your choice.     amazing lecturers. They always
Most students on this programme undertake their projects overseas.           provide you with the most up-to-
                                                                             date research. I've learnt so much
Entry requirements                                                           about infectious diseases and have
See p18. In addition, some prior public health or overseas experience        met the most incredible people.
is advantageous but not essential. Intercalating medical students            LSHTM has so many career events,
may apply.                                                                   and there are alumni across the
                                                                             world. The degree is respected
                                                                             around the world, so you're sure
                                                                             to be better positioned afterwards."

                                                         28
MSc Demography & Health

This programme is designed for those interested in acquiring                     Key information:
a technical understanding of the structure and dynamics
of population change, its causes and consequences. The                                  Duration: one year full-time.
curriculum includes advanced training in the theories and
methods of population sciences, statistics, epidemiology,                           Location: London
                                                                                   	
and research methods and data analysis.
                                                                                        Programme director:
The programme will enable you to:                                                         Ms Lynda Clarke
• demonstrate advanced knowledge and understanding of scientific,
   evidence-based approaches to the study of population issues                       	Contact email:
• assess and apply these approaches to inform development,                            mscdh@lshtm.ac.uk
   health and population programmes
• formulate research questions and use demographic and health data,                 	Fees for 2020/21
   and appropriate methods of analysis, to address them                                UK/EU:      £10,470 (FT)
• demonstrate advanced knowledge and understanding of demographic                     Overseas: £24,200 (FT)
   behaviour in social, economic and policy contexts
• assess and apply findings of population studies to health and social policy       	lshtm.ac.uk/study/masters/
• demonstrate advanced knowledge and understanding of major                           demography-health
   population trends, including historical trends, in developed and
   developing countries                                                          For the most up-to-date programme
                                                                                 information and entry requirements
                                                                                 visit the programme webpage.
Career opportunities
This programme will provide you with research skills which are highly
valued in the job market. Graduates have careers in public health,
academic research, NGOs, reproductive health programmes, health
services, government statistical offices, policy and planning.

Compulsory modules:
• Demographic Methods
• Basic Epidemiology or Extended Epidemiology
• Population Studies
• Principles of Social Research
• Statistics for Epidemiology & Population Health
• Population Dynamics & Projections

Elective modules include:
• Research Design & Analysis
• Family Planning Programmes
                                                                                 Anna Scholes • UK
• Population, Poverty & Environment
• Social Epidemiology                                                            "The MSc has been great in
• Analysing Survey & Population Data                                             helping me build my career.
                                                                                 On the back of it, I managed
Project report                                                                   to secure a job with the UK Civil
You will complete a research project on a relevant topic of your choice,         Service as an analyst. It gave
usually revolving around an empirical analysis of an existing dataset,           me more confidence applying for
a literature review or collection and analysis of primary data.                  jobs and has equipped me with
                                                                                 robust analytical capabilities which
Entry requirements                                                               are very sought after in the job
See p18. In addition, students will need to show evidence of numeracy            market – demographic analysis is a
skills. Intercalating medical students may apply.                                niche skill to have under your belt."

                                                           29
MSc Epidemiology

Epidemiology is a key discipline for understanding and                           Key information:
improving global health. Epidemiological methods underpin
clinical medical research, public health practice and health                            Duration: one year full-time
care evaluation, investigation of the causes of disease,                                 or two years part-time.
and evaluation of interventions to prevent or control disease.                           Students can choose to
This programme covers both infectious and non-                                           attend part-time throughout
communicable disease epidemiology.                                                       both years or by split-study.

The programme will enable you to:                                                  	Location: London
• demonstrate advanced knowledge and awareness of the role of
   epidemiology and its contribution to other health-related disciplines                Programme directors:
• choose appropriate study designs and develop detailed protocols                       Professor Simon Cousens,
• enter and manage computerised epidemiological data and carry out                      Professor Ian Douglas
   appropriate statistical analyses
• assess the results of epidemiological studies, including critical appraisal        	Contact email:
   of the study question, study design, methods and conduct, statistical                mscepi@lshtm.ac.uk
   analyses and interpretation
                                                                                     	Fees for 2020/21
                                                                                        UK/EU:      £10,470 (FT)
Career opportunities                                                                    		          £5,235 (PT)
Graduates follow careers in medical research, academic medicine,                        Overseas: £24,200 (FT)
public health and community medicine, epidemiological research,                         		          £12,100 (PT)
drug development and with governments or NGOs.                                          Field Trip: £230

Compulsory modules:                                                                  	lshtm.ac.uk/study/masters/
• Extended Epidemiology                                                                epidemiology
• Statistics for Epidemiology & Population Health
• Epidemiology and -omics                                                        For the most up-to-date programme
• Clinical Trials                                                                information and entry requirements
• Epidemiology in Practice                                                       visit the programme webpage.
• Study Design: Writing a Study Proposal
• Statistical Methods in Epidemiology

Elective modules include:
• Epidemiology of Non-Communicable Diseases
• Epidemiology & Control of Communicable Diseases
• Environmental Epidemiology
• Social Epidemiology                                                            Brian Adams • USA
• Modelling of Infectious Diseases
                                                                                 "I enjoyed how the lectures are
                                                                                 followed by practical sessions, which
Residential field trip
                                                                                 allowed immediate application
There is a compulsory two-day residential retreat outside London. There
                                                                                 of the learning principles. It is also
is also an optional one-day field trip during the Term 1 Reading Week.
                                                                                 easy to engage with research
                                                                                 at LSHTM: faculty are extremely
Project report
                                                                                 willing to work with students.
You will complete a research project on a relevant topic of your choice.
                                                                                 My year here has led to a job
                                                                                 offer with the UN after I finish
Entry requirements
                                                                                 medical school, and my plan
See p18. In addition, students will need to show evidence of advanced
                                                                                 is to mix clinical practice and
numeracy skills. Experience in a health-related field is desirable.
                                                                                 international global health
Intercalating medical students may apply.
                                                                                 policy in my future career."

                                                         30
MSc Global Mental Health

This programme is run jointly by LSHTM and King's College                      Key information:
London. It provides a comprehensive understanding of the
issues surrounding the discipline of global mental health.                            Duration: one year full-time.
You will acquire the knowledge and skills required to design,
implement and evaluate mental health programmes in low                            Location: London
                                                                                 	
resource settings, as well as learn how to conduct and
critically evaluate research.                                                         Programme directors:
                                                                                       Dr Ritsuko Kakuma (LSHTM),
The programme will enable you to:                                                      Dr Mark Pennington (King's)
• demonstrate knowledge and understanding of the mental health
   challenges facing low-resource settings                                         	Contact email:
• devise locally appropriate and feasible strategies to reduce the burden            mscgmh@lshtm.ac.uk
   of mental disorders
• develop research protocols to investigate key issues in global                  	Fees for 2020/21
   mental health including epidemiological, intervention- and policy-                 UK/EU:      £12,750 (FT)
   related questions                                                                  		          £6,375 (PT)
• apply research skills to monitor and evaluate mental health programmes             Overseas: £29,850 (FT)
                                                                                      		          £14,925 PT)

Career opportunities                                                                  lshtm.ac.uk/study/masters/
Graduates will be well-equipped to enter careers in national mental                     global-mental-health
health policy and planning, epidemiological and mental health services
research, and advisory and advocacy roles in governments, international        For the most up-to-date programme
agencies and civil society organisations.                                      information and entry requirements
                                                                               visit the programme webpage.
Compulsory modules:
• Introduction to Global Mental Health (LSHTM)
• Evidence Synthesis in Global Mental Health (King's)
• Statistics for Epidemiology & Population Health (LSHTM)
• Epidemiology for Mental Health Research (King's)
• Design & Evaluation of Mental Health Programmes (LSHTM)
• Theory to Practice in Global Mental Health (King's)

Elective modules include:
• Qualitative Research Methods (King's)
• Social Psychiatry: Theory, Research & Methods (King's)
• Mental Health Economic Evaluation (King's)
                                                                               Sarah Derveeuw • Belgium/
• Conflict & Health (LSHTM)
                                                                               Democratic Republic of the Congo
• Health Promotion Approaches & Methods (LSHTM)
• Drugs, Alcohol & Tobacco (LSHTM)                                             "The MSc provides an extensive
                                                                               introduction to issues within
Project report                                                                 Global Mental Health and the
You will complete a research project on a relevant topic of your choice.       levels at which you can get
                                                                               involved, whether at research
Entry requirements                                                             level or working with funding
An upper second-class honours degree from a UK university, or an               bodies, international health
overseas qualification of an equivalent standard, or an appropriate            organisations and governments to
registrable qualification in medicine. Experience in a mental health-          create policy briefs that eventually
related field is desirable but not essential. Intercalating medical students   would translate into legislations. It
may apply. Applications should be made to King's College London at:            provides you with a lot of research
kcl.ac.uk/prospectus/graduate/global-mental-health                             skills, alongside the content."

                                                         31
MSc Health Data Science
                           Expected to launch September 2020 (subject to validation)

This programme, supported by Health Data Research UK                           Key information:
(HDR UK), aims to train a new generation of world-leading
health data scientists, to work in both the public and private                        Duration: one year full-time.
sector. Teaching will focus on building strong quantitative,
computational and practical data management skills, while                        	Location: London
providing opportunities to develop key professional skills
required to be a successful health data scientist.                                    Programme directors:
                                                                                       TBC
The programme will enable you to:
• apply statistical and machine learning approaches to analyse                    	Contact email:
   health-related data                                                               study@lshtm.ac.uk
• acquire the tools and skills to manage very large diverse datasets across
   healthcare systems                                                              	Fees for 2020/21
• develop the professional skills – including teamwork, project                      UK/EU:      £10,470 (FT)
   management, and presentation skills – to work as a successful                      Overseas: £24,200 (FT)
   data scientist in the public or private sector
• understand the varied roles of a health data scientist within                      lshtm.ac.uk/study/masters/
   the wider health and health research environment                                    health-data-science
• learn about the key sources of health data, and the context
   in which these data are collected, implications of the context              For the most up-to-date programme
   on issues such as data quality, accessibility, bias and the                 information and entry requirements
   appropriateness of use to address specific questions                        visit the programme webpage.
• study the key issues related to ethics, security
   and information governance

Modules may include (subject to validation):
• Introduction to Health Data Science
• Programming
• Health Data Management
• Epidemiology for Health Data Science
• Machine Learning
• Statistics for Health Data Science
• Data Challenge
• Analysis of Hierarchical and Other Dependent Data
• Spatial Epidemiology in Public Health                                        Elizabeth Williamson • Associate
• Modelling & the Dynamics of Infectious Diseases                              Professor in Medical Statistics
• Survival Analysis and Bayesian Statistics
                                                                               "We are really excited to be
• Environmental Epidemiology
                                                                               launching this new programme.
• Genomics Health Data
                                                                               Huge opportunities for
• Advanced Statistical Modelling
                                                                               health research are arising
                                                                               as computerised data become
Project report
                                                                               increasingly available. We need
You will complete a research project on a relevant topic of your choice.
                                                                               a new breed of scientist to take full
Entry requirements                                                             advantage of these opportunities,
See p18. Relevant subjects include mathematics, statistics, physics,           with the ability to handle large
engineering and computer science. Life science qualifications will be          quantities of diverse types of
considered subject to evidence of sufficient quantitative background.          health-related data and to draw
Applicants must also demonstrate a high level of quantitative skills and       meaningful conclusions from
knowledge, including basic probability, calculus and linear algebra.           analyses of the data in order to
They must have some prior experience of computer programming.                  tackle major health challenges."

                                                        32
MSc Health Policy, Planning & Financing

This programme is run jointly by LSHTM and the                               Key information:
London School of Economics & Political Science (LSE).
It will enable you to develop your critical analysis of issues                      Duration: one year full-time
within health policy, planning and financing and to devise                           or two years part-time.
appropriate health policy responses in countries at all
levels of development.                                                          Location: London
                                                                               	

The programme will enable you to:                                                   Programme directors:
• demonstrate knowledge and critical understanding of a diverse                     Dr Tracey Chantler (LSHTM),
   range of international and national health policies, including current            Dr Mrigesh Bhatia (LSE),
   and emerging trends, and of associated disciplines                                Dr Justin Parkhurst (LSE)
• apply your knowledge and skills using a multidisciplinary approach
   to formulate, implement and evaluate health policies and plans                	Contact email:
• demonstrate competence in key research and presentation skills,                  mschppf@lshtm.ac.uk
   such as undertaking a literature search, a critical review of published
   literature or to evaluate research findings                                   	Fees for 2020/21
                                                                                   UK/EU:      £13,125 (FT)
                                                                                   		          £6,563 (PT)
Career opportunities                                                               Overseas: £24,264 (FT)
Graduates enter careers in global health and national health policy                		          £12,132 (PT)
and planning, research, advisory or advocacy roles in governments
and international agencies.                                                         lshtm.ac.uk/study/masters/
                                                                                     health-policy-planning-
Compulsory modules:                                                                  financing
• Financing Health Care (LSE)
• Health Services or Health Policy, Process & Power (LSHTM)                 For the most up-to-date programme
                                                                             information and entry requirements
You will also take one additional module from each institution:
                                                                             visit the programme webpage.
• H ealth Economics; Pharmaceutical Economics & Policy; Health
   Systems and Policies in Developing Countries; or Introduction
   to Health Policy & Politics (LSE)
• Health Policy, Process & Power; Basic Epidemiology; Health Services;
   or Issues in Public Health (LSHTM)

Elective modules include:
• Economic Analysis for Health Policy (LSHTM)
• Analytical Models for Decision Making (LSHTM)
• Globalisation & Health (LSHTM)
• Organisational Management (LSHTM)                                         Francis Ayomoh • Nigeria
• Statistical Methods in Health Care Economic Evaluation (LSE)
                                                                             "The opportunity to be a full
• Evidence Review and Synthesis for Decision Making (LSE)
                                                                             student of both LSHTM and LSE
• Measuring Health System Performance (LSE)
                                                                             is unique, and the MSc gives
• Social Determinants of Health (LSE)
                                                                             you the opportunity to tailor
                                                                             your modules towards your future
Project report
                                                                             interests. It's really great because
You will complete a research project on a relevant topic of your choice.
                                                                             the professors teach you from
                                                                             their lived experiences and the
Entry requirements
                                                                             class is very diverse, so you learn
See p18. In addition, a minimum of one year's experience in areas related
                                                                             a lot from the perspectives
to health policy or public health is preferred. Intercalating medical
                                                                             of students of different
students may apply.
                                                                             nationalities and backgrounds."

                                                          33
MSc Immunology of Infectious Diseases

This programme combines theoretical knowledge and                          Key information:
practical training in the immunology of infectious diseases
through comprehensive teaching and research methods.                              Duration: one year full-time
You will gain specialised skills in applying scientific                            or two years by split-study.
concepts, evaluating scientific data and carrying out
modern immunological techniques.                                              Location: London
                                                                             	

The programme will enable you to:                                                 Programme director:
• demonstrate specialist knowledge and understanding of the basic                 Professor Greg Bancroft
   principles of host immunity to infection against human pathogens
• apply your knowledge to modern molecular and cellular techniques            	Contact email:
   for assessing immune responses to pathogens                                   msciid@lshtm.ac.uk
• critically assess, select and apply appropriate research methods
   to investigate basic immunological mechanisms and applied                   	Fees for 2020/21
   issues in the immunology of infection                                         UK/EU:      £12,050 (FT)
• critically evaluate primary scientific data and the published                 		          £6,025 (PT)
   scientific literature                                                         Overseas: £25,770 (FT)
• integrate and present key immunological concepts at an advanced level         		          £12,885 (PT)
                                                                                 Field Trip: £590

Career opportunities                                                              lshtm.ac.uk/study/masters/
Graduates go into research positions in academia and industry,                     immunology-infectious-
and further training such as PhD study.                                            diseases

Compulsory modules:                                                        For the most up-to-date programme
• Immunology of Infectious Diseases                                        information and entry requirements
• Analysis & Design of Research Studies                                    visit the programme webpage.
• Advanced Immunology 1 & 2

Elective modules include:
• Advanced Training in Molecular Biology
• Immunology of Parasitic Infection: Principles
• Vaccine Immunology
• Molecular Research in Infectious Diseases
• AIDS
• Antimicrobial Chemotherapy

Residential field trip
                                                                           Rytis Boreika • Lithuania
Depending on availability, you will have the opportunity to hear about
the latest, most exciting aspects of immunological research at the         "I chose this MSc as it contains
British Society of Immunology Congress.                                    a mixture of theoretical
                                                                           components including human
Project report                                                             cellular immunology, molecular
You will complete a research project on a relevant topic of your choice.   biology and an extended project
                                                                           where I could apply theoretical
Entry requirements                                                         knowledge. Being taught by
See p18. Intercalating medical students may apply.                         world-class experts in your area of
                                                                           interest and feeling the immersion
                                                                           of like-minded people motivates
                                                                           you to deepen understanding and
                                                                           broaden horizons in immunology."

                                                        34