REALTORS 2021 - MEMBERSHIP GUIDE - National Association ...
Page content transcription
If your browser does not render page correctly, please read the page content below
2021

NATIONAL ASSOCIATION OF

REALTORS                                         ®

MEMBERSHIP GUIDE
 OWN YOUR MEMBER EXPERIENCE

01/21             (800) 874.6500 • nar.realtor       1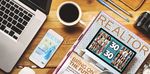 WHAT IS THE NATIONAL
ASSOCIATION OF REALTORS®?
The National Association of REALTORS® (NAR) is
America's largest trade association, representing
1.4 million members, including NAR's institutes,
societies, and councils, involved in all aspects of the
residential and commercial real estate industries.

WHAT IS NAR'S MISSION?
NAR's mission is to empower REALTORS® as
they preserve, protect and advance the right
to real property for all.

WHAT IS NAR'S VISION?
NAR's vision is to be a trusted ally, guiding
its members and those they serve through
the ever-evolving real estate landscape.

                        When joining your local
                        association/board, you
                        automatically are a member of
                        NAR. Visit nar.realtor for more
                        information on your member
                        benefits, and after logging
                        in, make sure to visit the "My
                        Account" section to access your
                        official NAR membership card.
06   REALTOR® BRAND

07   CONSUMER-FACING
     PROGRAMS

08   EDUCATIONAL
     OPPORTUNITIES

12   NETWORKING
     OPPORTUNITIES

13   REAL ESTATE
     PRODUCTS & SERVICES

20   MEMBER SAVINGS

29   ADVOCACY
     OPPORTUNITIES

REALTOR® BRAND
               The REALTOR® brand represents
               ethics and expertise.

                                  TRADEMARKS
                                  Distinguish yourself as a REALTOR® by
                                  using the REALTOR® trademark, one
                                  of the strongest brands in the world.

                                      nar.realtor/Trademark

CODE OF ETHICS
The REALTORS® Code of Ethics is the cornerstone of the REALTOR®
organization and a distinguishing characteristic of your membership.
   nar.realtor/COE

FAIR HOUSING
NAR stands firm on the belief and commitment to equal opportunity
in housing for all, and ensuring that REALTORS® do everything
possible to protect housing rights in America.
   nar.realtor/fair-housing

PROFESSIONALISM ENHANCEMENT INITIATIVE: C2EX
                   REALTORS® Commitment to Excellence (C2EX) is an
                   award-winning, web-based program that focuses on
                   10 areas of industry professionalism and leads to an
                   endorsement from NAR. Set yourself apart with this
                   commitment to professional growth.
                       C2EX.realtor

TOP-LEVEL DOMAINS
Rev up your digital presence to compete in
a rapidly changing industry and strategically
reach and win clients with .realtor™ and
.realestate top level domains. As an NAR
member, your first .realtor™ web address
is free for the first year.

   Get.realtor | Get.realestate

   6      NAR MEMBERSHIP GUIDE 2021
CONSUMER-FACING
                PROGRAMS
       These programs educate consumers on the
     value of REALTORS®, homeownership & more.

NATIONAL CONSUMER ADVERTISING CAMPAIGN
That's Who We R, NAR's national ad campaign, helps consumers
understand that REALTORS® are real estate experts in their local
communities, who fight for real estate dreams and property rights.
The campaign also provides assets members can utilize.
   ThatsWhoWeR.realtor

EDUCATION & ADVOCACY PROGRAM
Collaborating with state and local associations, the Consumer
Advocacy Outreach Program educates and engages 9 million
consumers across the country on important real estate issues
and legislation.
   HomeOwnershipMatters.realtor

RADIO PROGRAM
Real Estate Today, the official radio program and podcast of NAR,
educates consumers and positions REALTORS® as the number one
resource for real estate activities.
   Radio.realtor

                                   (800) 874.6500 • nar.realtor   7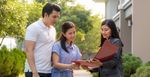 EDUCATIONAL
                    OPPORTUNITES
                    Expand your knowledge on an array of
                    topics and in a variety of ways.

OFFICIAL REALTOR® DESIGNATIONS & CERTIFICATIONS
Many designations and certifications are available online for
continuing education credit at the Center for REALTOR® Development.
    OnlineLearning.realtor

ACCREDITED BUYER'S REPRESENTATIVE (ABR®) DESIGNATION*
                        Gain an understanding of homebuyers' needs
                        and how to best serve them.
                             abr.realtor

AT HOME WITH DIVERSITY (AHWD) CERTIFICATION
                        The multicultural market is rapidly growing. Give
                        yourself a competitive advantage by learning how
                        to work effectively with all clientele.
                             nar.realtor/AHWD

CERTIFIED INTERNATIONAL PROPERTY SPECIALIST
(CIPS) DESIGNATION
                        The CIPS designation prepares you to assist in
                        all aspects of international business.
                             nar.realtor/Global

e-PRO® CERTIFICATION*
                        This program helps REALTORS® gain practical
                        knowledge in advanced digital marketing techniques.
                             ePRO.realtor

GENERAL ACCREDITED APPRAISER (GAA) DESIGNATION
                        This designation signifies advanced education and
                        experience in commercial, industry, and residential
                        property valuation.
                             nar.realtor/Appraisal

*Get 10% off these courses. Visit nar.realtor/RealtorBenefits/Education for more information.

    8        NAR MEMBERSHIP GUIDE 2021
GREEN DESIGNATION*
                  This program allows you to guide your clients
                  towards making informed choices about the resource
                  efficiency and performance of homes.

                       GREEN.realtor

GRADUATE, REALTOR® INSTITUTE (GRI) DESIGNATION
                  Stand out to prospective homebuyers and sellers
                  as a REALTOR® who has gained in-depth knowledge
                  on technical subjects.

                       nar.realtor/GRI

MILITARY RELOCATION PROFESSIONAL (MRP) CERTIFICATION*
                  This certification course focuses on working with
                  current and former military service members to find
                  the housing solutions that best suit their needs and
                  take full advantage of military benefits and support.
                       MilitaryRelocationPro.org

PRICING STRATEGY ADVISOR (PSA) CERTIFICATION*
                  Enhance your skills in pricing properties, creating
                  CMAs, working with appraisers, and guiding clients
                  through home values with this certification.
                       PricingStrategyAdvisor.org

RESIDENTIAL ACCREDITED APPRAISER (RAA) DESIGNATION
                  This designation signifies your advanced education
                  and experience analyzing, and developing valuations
                  of residential property.
                       nar.realtor/Appraisal

RESORT & SECOND-HOME PROPERTY SPECIALIST
(RSPS) CERTIFICATION
                  Investment and vacation home sales have surged,
                  and a Resort & Second-Home Property Specialist
                  is the best resource for this demographic.
                       nar.realtor/Resort

     *Get 10% off these courses. Visit nar.realtor/RealtorBenefits/Education for more information.

                                                (800) 874.6500 • nar.realtor               9
EDUCATIONAL
               OPPORTUNITES

SHORT SALES AND FORECLOSURE RESOURCE (SFR®) CERTIFICATION

           ®     This certification gives you a framework for
                 understanding how to qualify sellers for short
                 sales, develop a short sale package, and more.
                      REALTORSFR.org

SENIORS REAL ESTATE SPECIALIST® (SRES®) DESIGNATION*

                 Understand the motivations of buyers and sellers
                 over the age of 50 as a Seniors Real Estate Specialist®.
                      SRES.realtor

                 *Get 10% off these courses. Visit nar.realtor/RealtorBenefits/Education
                 for more information.

               For a list of NAR Affiliate
               Designations and Certifications,
               visit nar.realtor/Designations.

OTHER EDUCATIONAL RESOURCES
COMMERCIAL REAL ESTATE TOOLS
Tap into an array of commercial-specific resources, including property
data and analytic tools through Realtors Property Resource® (RPR®),
research data, technology tools, and more. Receive Commercial
Digest and other communications that help keep you on top of
industry news.
   nar.realtor/Commercial

  10     NAR MEMBERSHIP GUIDE 2021
Stay informed via the award-winning
REALTOR® Magazine.

MAGAZINE
Stay informed on real estate best practices, news, and trends through
the award-winning REALTOR® Magazine, available in both print and
digital formats.
   Magazine.realtor

REAL ESTATE LIBRARY
Access the largest real estate library collection in the world, borrow
digital books, and get answers to your questions from NAR's librarians
through research requests.
   nar.realtor/Library

SAFETY RESOURCES
The REALTOR® Safety Program provides extensive resources like
webinars, videos, and more to help you establish protocols that will
keep you safe on the job.
   nar.realtor/Safety

SUSTAINABILITY PROGRAM
Access tools supporting efficient and resilient homes and
communities for state and local boards. There are resources on topics
ranging from solar energy to smart homes.
   nar.realtor/Sustainability

                                      (800) 874.6500 • nar.realtor   11
NETWORKING
                 OPPORTUNITES
                 Grow your network of real estate
                 peers globally.

                                         ANNUAL CONFERENCES
                                         AND MEETINGS
                                         The REALTORS® Legislative
                                         Meetings & Trade Expo is
                                         where about 9,000 NAR
                                         members come together in
                                         Washington, DC each year
                                         to advance the real estate
                                         industry, public policy, and
                                         the association.

                                             Legislative.realtor

                                         The REALTORS® Conference
        View the full line up of         & Expo is the real estate
        in-person events, including      industry's largest annual
        REALTOR® Broker Summit,          event, where approximately
        Innovation, Opportunity          20,000 REALTORS® and
        and Investment (iOi)             guests come together for
        Summit, Tech Edge and            networking, education,
        more at nar.realtor/Events.      motivation, and fun.

                                             Conference.realtor

GLOBAL OPPORTUNITIES
Find the resources and connections you need to thrive in international
real estate. Connect to the members of the more than 100 bilateral
partners in over 85 countries.
   nar.realtor/Global

YOUNG PROFESSIONALS NETWORK (YPN)
Join the dynamic YPN community,
consisting of more than 20,000
REALTORS®, to become more
successful in your career and gain
leadership experience.

   YPN.realtor

  12     NAR MEMBERSHIP GUIDE 2021
REAL ESTATE
    PRODUCTS & SERVICES
          Become an expert in your community with
            exclusive tools and resources from NAR.

                                       RIGHT TOOLS,
                                       RIGHT NOW PROGRAM
                                       Each month, this program offers
                                       new resources for FREE or at a
                                       reduced price for REALTORS®,
                                       including business-critical
                                       webinars, toolkits, and more.

                                           nar.realtor/right-tools-right-now

   EASY ACTIONS. BIG REWARDS.
   Sign up for the Member Value Plus (MVP) Program e-newsletter
   at nar.realtor/MVP to start earning products from the REALTOR®
   Store, gift cards, and exclusive offers for FREE.

                     +                    =
     New MVP Program        Complete the action        Redeem your rewards!
     offer released every   within the two-week        It's SO easy!
     two weeks on the 1st   time period. Most
     & 16th of the month.   actions take 2 minutes
                            or less!

REALTOR® STORE
Your REALTOR® STORE is
redesigned to help you find
resources you can put into practice
to set yourself apart, get ahead,
and get results. Find best-in-
class products with insider intel
developed just for REALTORS®.
   Store.realtor

                                       (800) 874.6500 • nar.realtor   13
REAL ESTATE
                                    PRODUCTS & SERVICES
BEING A REALTOR®

                            The "Little Book" Series -                                                                                             The REALTOR® Advantage,
                            6 Pack                                                                                                                 Is Your Agent a REALTOR®
                                                                                                                                                   Brochure
                                                                                                                                           28.75                           29.95
                                                                                 Member Price                                                                         Member Price
                                                                                                                                                               Available in Spanish

                            What Everyone Should Know                                                                                              The Conversion Code
                            About Equal Opportunity
                            in Housing
                                                                                                                                           29.95                          25.00
                                                                                  Member Price                                                                        Member Price
                                                       Available in Spanish
BROKERAGE MANAGEMENT

                                   Real Estate
                                   Brokerage Essentials
                                    Navigating Legal Risks and Managing a Successful Brokerage
                                    Fourth Edition
                                                                                          C r e a t e d b y t h e N A R L e g a l Te a m

                            Real Estate Brokerage                                                                                                  21 Things I Wish My Broker
                            Essentials®                                                                                                            Had Told Me

                                                                                                                                           32.95                           19.45
                                                                                 Member Price                                                                         Member Price

                       14     NAR MEMBERSHIP GUIDE 2021
REAL ESTATE
                       PRODUCTS & SERVICES

                                                                                                     BROKERAGE MANAGEMENT
                      Real Estate Office                      Power Teams - The Complete
                      Management                              Guide to Building and
                                                              Managing a Winning
                                                              Real Estate Agent Team

                                               36.75                                 24.95
                                           Member Price                          Member Price
SALES AND MARKETING

                          Exactly What to Say for Real           Real Estate Marketing
                          Estate Agents                          Playbook

                                                    12.99                                 12.95
                                               Member Price                           Member Price

                          Listing Boss: The Definitive            7 Streams of Lead Gen
                          Blueprint for Real Estate               Success Webinar
                          Success
                                                    16.99                                 29.95
                                               Member Price                           Member Price

                                                               (800) 874.6500 • nar.realtor     15
REAL ESTATE
                           PRODUCTS & SERVICES
SOCIAL MEDIA

                    Social Media for                 Social Media Marketing for
                    REALTORS® — VIP 4 Pack           your Business

                                          32.95                             19.95
                                      Member Price                     Member Price

                    #GetSocialSmart                  Marketing Strategy & Lead
                                                     Generation Toolkit—Download

                                          24.95                              9.95
                                      Member Price                     Member Price
RESEARCH

                    2020 Profile of Home Buyers      2020 Member Profile
                    and Sellers —Download            —Download

                                             19.95                          14.95
                                      Member Price                     Member Price

               16     NAR MEMBERSHIP GUIDE 2021
REAL ESTATE
                                PRODUCTS & SERVICES

                                                                                                            STAGING
                               Staging the Power That Sells          Staging to Sell: The Secret
                               Real Estate                           to Selling Homes in a
                                                                     Down Market
                                                      24.99                                  19.95
                                                  Member Price                          Member Price

                               Getting It Sold                       Virtual Viewings:
                                                                     Using Technology to Show
                                                                     Properties Webinar
                                                      29.95                                 29.95
                                                  Member Price
                                                                                        Member Price
NEW BUSINESS BOOSTING TITLES

                                   Secrets of Top Selling Agents:        Success Rate Marketing:
                                   Habits, Mindsets, & Tactics of        How Small Businesses
                                   Real Estate's Super Producers         Can Leverage KPIs and
                                                                         Stop Losing Money
                                                           15.95                                   24.95
                                                      Member Price                           Member Price

                                                                      (800) 874.6500 • nar.realtor     17
REAL ESTATE
                                             PRODUCTS & SERVICES
NEW BUSINESS BOOSTING TITLES

                                    2021 Technology Trends          How to Build Wealth From
                                    Webinar                         Your Existing Database
                                                                    Webinar
                                                         29.95                            29.95
                                                     Member Price                     Member Price

                      OTHER RESOURCES
                         COMMERCIAL LISTINGS PLATFORMS
                         NAR has partnered with commercial listing platforms, ensuring
                         commercial members get nationwide listings exposure. Members
                         are also able to search available properties across the country, while
                         receiving member-exclusive discounts on their services.
                               nar.realtor/CommercialTools

                         FINANCIAL WELLNESS TOOLS
                                                      Developing your business plans and budget
                                                      can be challenging. Access webinars, tools and
                                                      calculators, live events, and financial planning
                                                      offers to achieve your goals through NAR's
                                                      Center for REALTOR® Financial Wellness.
                                                         FinancialWellness.realtor

                         LEGAL & RISK MANAGEMENT RESOURCES
                         NAR keeps members abreast of emerging risk management issues
                         with a number of resources, including the Window to the Law
                         monthly video series, hundreds of searchable legal case summaries,
                         and the Legal Pulse quarterly report. Plus NAR's Legal Action Program
                         provides financial assistance for litigation of significance related to
                         real estate.
                               nar.realtor/Legal

                               18       NAR MEMBERSHIP GUIDE 2021
REAL ESTATE
      PRODUCTS & SERVICES

REAL ESTATE DATA & REPORTING: RPR®
Realtors Property Resource® (RPR®) provides REALTORS® data, tools,
and reports so they can "wow" their clients, and close more deals.
Use it on-the-go and in the field with any iOS or Android device.
    narrpr.com

REALTOR.COM®
Post your listings with photos for free*, create a free professional
profile, collect reviews, and more on realtor.com®, one of the most
visited homes-for-sale sites.
     Realtor.com

* To receive this benefit, you must be an MLS participant, and your MLS must be a realtor.com®
data content provider.

RESEARCH & STATISTICS
NAR's research team produces timely, data-driven market analysis
and authoritative business intelligence to serve members and
inform consumers, policymakers, and the media on the latest real
estate trends.
     nar.realtor/Research

TECHNOLOGY INVESTMENT PROGRAMS
                             NAR drives innovation in the industry
                             by investing in technology companies
                             through Second Century Ventures,
                             NAR's venture capital arm, and the
global REACH accelerator, which seeks out the best emerging
technology companies with business solutions geared toward
helping REALTORS® in all sectors of real estate. Members can get
exclusive access to test and use innovative products and services
by joining the REACH Insight Panel. Sign-up at the REACH
website below.

     NARREACH.realtor

                                                   (800) 874.6500 • nar.realtor             19
MEMBER
                           SAVINGS
                           Uncover meaningful benefits to meet
                           your professional and personal needs.

                               GROW. GAIN. SAVE.

Wondering how you can fully leverage the value of your REALTOR®
membership? Look no further to NAR's REALTOR Benefits® Program,
your official member benefits resource. This Program was designed
to deliver savings and unique offers just for REALTORS®. In fact, in
one year alone, 800,000+ REALTORS® saved $74+ million through this
Program! How will you save this year?
      nar.realtor/RealtorBenefits

TECHNOLOGY SERVICES

NAR's official lockbox system and leading provider of                                                                       NAR Strategic
                                                                                                                            Investment

property access management solutions. More than just a
                                                                                                                            Company

lockbox, the easy-to-use SentriLock solution features flexible
temporary access options and instant showing notifications.
     nar.realtor/SentriLock

TRANSACTION MANAGEMENT

20% off electronic signature services and special plans                                                                     NAR Strategic
                                                                                                                            Investment

from NAR's exclusive eSignature provider.                                                                                   Company

      For individuals and offices up to five users, visit nar.realtor/DocuSign
      For offices of six or more users, call (877) 720-2040

Simplify real estate transactions with your comprehensive                                                                   NAR Strategic
                                                                                                                            Investment

transaction management system provided by NAR, featuring
                                                                                                                            Company

Transactions (zipForm Edition), unlimited document storage,
an exclusive NAR library of REALTOR® Forms & Templates, and
access to the industry-standard forms engine — all at no cost.
NOTE: State and local forms libraries may also be available; some fees, set by state and
local associations/boards, may apply.

      nar.realtor/zipform

 Program availability and eligibility requirements may vary by partner program. See partner websites for details, terms, and conditions.

    20            NAR MEMBERSHIP GUIDE 2021
MEMBER
                                                                     SAVINGS

 PERSONAL INSURANCE

NAR's official auto, home, and renters insurance provider. Your clients
can also save through Liberty Mutual's Auto Referral Program™, while
you earn a referral bonus (where available).

             nar.realtor/LibertyMutual

REALTORS®
insurance place
     ®

Provides plans for you and your family, including exclusive health,
dental, vision, pet, and life insurance coverage – all with benefits
for NAR members. Benefit specialists can help navigate options
and identify cost-savings strategies.
                RealtorsInsurancePlace.com

Program availability and eligibility requirements may vary by partner program. See partner websites for details, terms, and conditions.

                                                                      (800) 874.6500 • nar.realtor                             21
MEMBER
                          SAVINGS
    REALTORS® INSURANCE PLACE // WHAT YOU WILL FIND INSIDE
HEALTH

                                          Navigation and assistance with ACA-compliant
                                          major medical plans available through
                                          public exchanges.

                                          Major medical coverage which can last from
             FLEXIBLE TERM
             Health Insurance             30 to 364 days.

                                          Guaranteed acceptance Limited Medical plan
                                          for everyday health care needs.

                                          Health care via phone, tablet,
                                          web chat, or email.

                                     SM

                                          Supplemental plan for out-of-pocket medical
                                          expenses due to an accident.

             Members
             Medicare                     Supplemental Medicare insurance options
                                          for 65+.

                                          A free discount prescription drug card.

                                           Group term life insurance and
LIFE

                                           AD&D insurance, underwritten by
                                           New York Life Insurance Company.
DENTAL

                                           100% in-network preventive care and
                                           benefits for over 370 procedures.
VISION

                                           Exams, frames, lenses, and other
             Vision                        eye health expenses.
             Insurance
PET

                                           Pet health insurance for cats and dogs.

Program availability and eligibility requirements may vary by partner program. See partner websites for details, terms, and conditions.

     22          NAR MEMBERSHIP GUIDE 2021
MEMBER
                                                                     SAVINGS

MARKETING RESOURCES

Dive into digital advertising and build your brand through hyper-
targeted, personalized campaigns in your local area and sphere.
Receive 15% additional impressions on newly purchased and renewing
campaigns, which can be combined with other eligible discounts.
    nar.realtor/Adwerx

Automate social media marketing for listings, content, and lead
generation. Offers an exclusive NAR Starter Plan, plus member savings
on advanced plans and an enterprise plan for Brokers.
     nar.realtor/BackAtYou

10% to 20% off select print and copy services, including business
cards, flyers, signs, binding, and more.
     nar.realtor/FedExOffice

20% off professional real estate websites, which include IDX
integration capability, advanced property search, multiple site
designs, unlimited pages, and more.

     nar.realtor/Placester

10% off your first order of REALTOR®-logo branded products,
including pins, merchandise, and custom logo items.
Now available: "That's Who We R" merchandise.

     NarTeamStore.realtor

Program availability and eligibility requirements may vary by partner program. See partner websites for details, terms, and conditions.

                                                                      (800) 874.6500 • nar.realtor                            23
MEMBER
                           SAVINGS

MARKETING RESOURCES (continued)

 Manage your leads so you can focus on pursuing your best
 opportunities. LIVE by ReferralExchange utilizes licensed experts
 who validate your leads (from any source, such as social media,
 realtor.com®, and more) and connect you with potential clients who
 are ready to transact, in real time. Receive exclusive pricing and
 benefits, including savings of nearly $600 in the first year.
 See site for additional, limited-time bonus savings.
      nar.realtor/ReferralExchange

 ELECTRONICS & MOBILE TECHNOLOGY

 Members-only pricing on laptops, desktops, electronics & accessories,
 servers, and more.
      nar.realtor/Dell

 Up to 45% off laptops, PCs, tablets, smart devices, and more.
      nar.realtor/Lenovo

                                                                                    IN DEVELOPMENT!
 Sprint is now part of T-Mobile and new offers for NAR members
 to leverage are in development. Check site below for the
 latest updates.
      nar.realtor/T-Mobile

 Program availability and eligibility requirements may vary by partner program. See partner websites for details, terms, and conditions.

    24            NAR MEMBERSHIP GUIDE 2021
MEMBER
                                                                     SAVINGS

OFFICE SUPPLIES & SERVICES

Up to 26% off with NAR's exclusive shipping provider, including
FedEx Express® and FedEx Ground® services.
     nar.realtor/FedEx

TRAVEL & AUTOMOTIVE

Up to 25% off base rates on car rentals.
     nar.realtor/Avis

Up to 25% off base rates on car rentals.
     nar.realtor/Budget

Up to 25% off rental base rates on cars and (newly available)
cargo vans and pickup trucks.
     nar.realtor/Hertz

Program availability and eligibility requirements may vary by partner program. See partner websites for details, terms, and conditions.

                                                                      (800) 874.6500 • nar.realtor                            25
MEMBER
                          SAVINGS

HOME & LIFESTYLE

                                       STO R E

Access member-only savings on GE Appliances' full line of high-quality
home appliances: refrigerators, freezers, icemakers, ranges, wall ovens,
cooktops, washers/dryers, and more. In-home delivery, installation,
and haul-away services are also offered, where available. Opt-in for
email communications to receive notice about limited-time savings.

     nar.realtor/GEAppliancesStore

RISK MANAGEMENT

$50 off select home warranties for your own home.

     nar.realtor/AmericanHomeShield

Protect your business with a customized and comprehensive cyber
liability insurance program created for REALTOR®-owned brokerages,
designed to meet the unique needs of real estate professionals.
Access premium discounts, specialized coverage, preparedness tools,
and support to help restore your business if a cyberattack or fraud
occurs. Plus, coverage extends to clients.

     nar.realtor/CyberPolicy

Premium credits with NAR's preferred provider of errors and
omissions insurance.

     nar.realtor/Victor
Program availability and eligibility requirements may vary by partner program. See partner websites for details, terms, and conditions.

   26            NAR MEMBERSHIP GUIDE 2021
MEMBER
                                                                     SAVINGS

EDUCATIONAL TOOLS

Receive $100 off 100 Days to Greatness®, a unique video-based
14-week training program featuring industry-expert Brian Buffini.
Aimed at newer agents or those returning to the business, this
program provides a step-by-step approach with weekly specific
action items, real-world role plays, dialogues and goals designed
to build business success. Brokers can become certified and offer
a companion program to help give agents a strong foundation.

     nar.realtor/Buffini

NAR and Columbia College have
formed an exclusive educational
partnership. Apply and earn
a degree in real estate and
relevant certificates. Enrolled
NAR members can receive a $100
scholarship*, per eligible course.

     nar.realtor/nar-academy

Program availability and eligibility requirements may vary by partner program. See partner websites for details, terms, and conditions.

                                                                      (800) 874.6500 • nar.realtor                             27
MEMBER
                             SAVINGS

EDUCATIONAL TOOLS

DESIGNATIONS & CERTIFICATIONS

  10                  %
                            select online designation & certification courses
                            offered through the Center for REALTOR® Development.
                       off* Visit nar.realtor/RealtorBenefits/Education for
                            more information.

                               Accredited Buyer's Representative Designation

                               NAR's e-PRO® Certification

                               NAR's Green Designation

                               Military Relocation Professional Certification

                               Pricing Strategy Advisor Certification

                               Seniors Real Estate Specialist® Designation

For more information on these designations and certifications, please see pages 8-10.

NAR Strategic
Investment
                 	Indicates companies in which NAR has invested directly or through Second Century Ventures.
Company
                   This relationship allows the association to nurture the technological advancement and continued
                   success of the real estate industry.
*May not be combined with any other promotion

Program availability and eligibility requirements may vary by partner program. See partner websites for details, terms, and conditions.

     28              NAR MEMBERSHIP GUIDE 2021
ADVOCACY
                        OPPORTUNITES
             NAR protects your ability to do business.

REALTOR® PARTY
From city halls to Capitol Hill, the REALTOR® Party supports
candidates and advances public policies that protect
homeownership, promote a vibrant business environment
and build strong communities.

   RealtorParty.realtor

REALTORS® POLITICAL ACTION COMMITTEE (RPAC)
RPAC is a nonpartisan, voluntary way to advocate on behalf of
REALTORS® and real estate issues and have a voice in the future
of the industry.

   RealtorParty.realtor/RPAC

 2001 NAR President Richard Mendenhall and 2018 NAR
 President Elizabeth Mendenhall join members on Capitol Hill.

                                           (800) 874.6500 • nar.realtor   29
GET
INVOLVED!
WANT TO BECOME A LEADER IN THE REAL ESTATE
INDUSTRY?
Volunteer to serve on a national REALTOR® committee to
shape the future of the real estate profession.

     nar.realtor/Committees

WANT TO BECOME A LEADER IN YOUR LOCAL
COMMUNITY?
Take advantage of REALTOR® Party's community outreach
grants, training, and more to become a leader in your community.

     RealtorParty.realtor/Community-Outreach

WANT TO GIVE BACK?
Donate to the REALTORS® Relief Foundation and help disaster
victims.

     nar.realtor/Relief

ALREADY GIVING BACK?
Apply for NAR's Good Neighbor Awards, which recognize
REALTORS® for extraordinary accomplishments in community
service, or Volunteering Works, NAR's program that helps
REALTOR®-driven volunteer efforts grow by providing seed money
and mentoring from past Good Neighbor Award winners.
     nar.realtor/good-neighbor

NAR's REALTORS® Are Good Neighbors program celebrates all
acts of giving back and shines a spotlight on the impactful role
REALTORS® play in the community. Join our movement by sharing
your volunteer hours and tell us how you give back—big and small!
     nar.realtor/rgn

30       NAR MEMBERSHIP GUIDE 2021
#RealtorsAreGoodNeighbors
QUESTIONS
            ABOUT YOUR
  MEMBERSHIP
           CONTACT NAR'S MEMBER SUPPORT
               TEAM FOR ASSISTANCE!

                     (800) 874.6500

                     CONTACTNAR@NAR.REALTOR

                     nar.realtor/HELP

    CONNECT
    WITH US!

                    @nardotrealtor          @narealtors

              @National Association of REALTORS®

430 N. Michigan Avenue • Chicago, IL 60611-4087 // (800) 874.6500 // nar.realtor