FINANCIAL AID 101 2018-19 - FOR ALL WEST VIRGINIA STUDENTS ATTENDING COLLEGE IN: CFWV Connect Toolkit
Page content transcription
If your browser does not render page correctly, please read the page content below
FINANCIAL AID 101
7
    FOR ALL WEST VIRGINIA STUDENTS ATTENDING COLLEGE IN:                      2018-19

                                NEED HELP? CALL WV'S FREE FINANCIAL AID HOTLINE AT (877) 987-7664 OR VISIT CFWV.COM   1
 CFWV.COM
                              Your source for West Virginia financial aid information
                              The College Foundation of West Virginia (CFWV) offers a website, cfwv.com,
                              with free resources to help students and families plan, apply and pay for
                              education and training beyond high school.

                              The site provides requirements and applications for all state-level financial
                              aid programs and information about federal financial aid as well as private
                              scholarships and grants from organizations nationwide.

2 FINANCIAL AID 101 • FOR ALL STUDENTS ATTENDING COLLEGE IN 2018-19
FINANCIAL AID 101
College is affordable
Deciding to go to college is one of the best financial investments you can make. Students who earn a college degree
earn hundreds of thousands of dollars more over a lifetime. And attending college in West Virginia is one of the best
bargains in the nation! West Virginia consistently ranks among the top states for providing financial aid for students.
Plus, tuition at our public colleges and universities is often much lower than at similar schools in other states.

Most West Virginia students receive some form of financial aid to help pay for college. Read this guide carefully to
learn how you can begin finding and applying for money to finance your education!

QUICK TIP
Look up unfamiliar terms in the "lingo" section
Does it seem like everyone is speaking a different language when it comes to financial aid? You're not alone! The
financial aid world is filled with finance terms and jargon. This guide provides a "lingo" section to help you understand
these terms.

CONTENTS
 4                                                                      16
     Intro to financial aid                                                   Planning timeline
     The basics of financial aid                                              Important dates, deadlines, and tasks

 8                                                                      18
     Paying for college                                                       Aid for adult students
     Calculating college costs and paying the bill                            A guide for college students ages 25 and older

10                                                                      19
      West Virginia programs                                                  Financial aid lingo
      Funds provided and managed by the State of West Virginia                Common terms and phrases

                                                        NEED HELP? CALL WV'S FREE FINANCIAL AID HOTLINE AT (877) 987-7664 OR VISIT CFWV.COM   3
 INTRO TO FINANCIAL AID
      What is financial aid?
      Financial aid is money that the Federal Government or other organizations either give or loan you to help pay for
      college. In order to receive financial aid, you must apply. Financial aid comes from a variety of sources, including
      state and federal governments, colleges, organizations, companies, and banks.

      Types of financial aid

      Grants                                          Grants are free money—they don't have to be repaid. Grants come from the
                                                      State and Federal Government as well as from colleges. Generally, grants
                                                      are based on financial need, which means that they are given based on your
                                                      family's financial circumstances.

      Scholarships                                    Scholarships are also free money and don't need to be repaid. Scholarships
                                                      can come from a variety of places, from state and federal governments, to
                                                      colleges, to private companies. Scholarships may be given based on your
                                                      financial need, academic achievements, community service, athletic talent,
                                                      and many other factors.

      Loans                                           Loans are money that you borrow from a bank, government, or private
                                                      lending company. A loan must be paid back with interest. Loans offered by
                                                      the government often have lower interest rates and can be paid back over
                                                      an extended period of time. Visit studentloans.gov for more information.

      Work study programs                             Work study allows you to get paid through part-time employment while you
                                                      are enrolled in college and can help you pay part of your college costs.
                                                      Unlike other campus jobs, students apply for work study by submitting the
                                                      Free Application for Federal Student Aid (FAFSA).

            QUICK TIP                  THE FEDERAL GOVERNMENT PROVIDES BILLIONS IN AID!

           Each year, the Federal Government provides more than $150 billion in financial aid! Unfortunately, many West Virginia
           students miss out simply because they don't complete the FAFSA. Submitting your FAFSA allows you to be considered
           for need-based grant programs such as the federal Pell Grant — that's money you don't have to pay back!

4 FINANCIAL AID 101 • FOR ALL STUDENTS ATTENDING COLLEGE IN 2018-19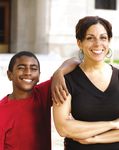 How to apply
To qualify for financial aid, you must apply. The most important application is the FAFSA, or Free Application for
Federal Student Aid. All federal financial aid programs, most programs offered by the State of West Virginia, and
many programs offered by colleges require you to complete and submit the FAFSA.

Important FAFSA facts
           Make sure you visit the official FAFSA webpage at fafsa.gov. You do NOT have to pay to file the FAFSA!
           You'll need to fill out the FAFSA to qualify for the federal Pell Grant program. Pell Grants are need-based
             grants given to help meet the cost of college. Last year, Pell awards ranged from $596 to $5,920 for the
             academic year! To learn more about Pell, visit studentaid.gov.
           If you are planning to attend college for the first time, or as a returning student, during the 2018-2019
             academic year, complete the 2018-2019 FAFSA.
           You must file the FAFSA for every year you attend school. For example, if you are currently a college
             freshman, you should complete the 2018-19 FAFSA to receive aid for your sophomore year.
           You may file the 2018-19 FAFSA online at fafsa.gov after October 1, 2017.

Filing the FAFSA online
The FAFSA is available online at fafsa.gov. Here, you can complete, submit, and track your application. If you submit
online, the program will check your data before it is transmitted so that you're less likely to make an error. However, if
you don't have internet access, you can get a paper copy by calling 1-800-4-FED-AID (433-3243).

                                                                                                  HOW IT WORKS
FINDING SOURCES OF FINANCIAL AID
Very few students get all of their financial aid for college from one source. When you are searching for financial aid, consider a wide
variety of options and apply to as many programs as possible. Here are some common types of organizations that offer financial aid:

     The government                                   Your college                               The community
The Federal Government offers over             Colleges and universities offer financial        Non-profit organizations, foundations,
$150 billion in aid each year. Likewise,       aid programs for their students. Visit the       and businesses often provide
WV offers millions of dollars to its           financial aid webpages of every college          scholarships as a community service.
students. Visit studentaid.gov to learn        you are considering, and apply for all of        To find these programs, talk to your
about federal programs, and go to              the scholarships you think you might be          counselor or check out the scholarship
cfwv.com for WV opportunities.                 eligible to receive.                             finder on cfwv.com.

                                                        NEED HELP? CALL WV'S FREE FINANCIAL AID HOTLINE AT (877) 987-7664 OR VISIT CFWV.COM   5
Before you begin...
                  Complete your income tax returns. While you are not required to have completed your tax returns in order
                    to submit the FAFSA, much of the information required on the FAFSA is the same. You also can save time
                    by using the IRS Data Retrieval Tool which automatically takes information from your tax return and fills in
                    required information on the FAFSA form.

                    The information you provide on your taxes is from last year (or two years prior to the FAFSA year). For
                    example, if you are completing the 2018-19 FAFSA (which opens October 1, 2017), you are required to
                    use your 2016 tax returns.
                  Create a FSA ID. This is a username and password and allows you to gain entry to certain U.S.
                    Department of Education websites. This FSA ID also acts as your online signature which will allow you to
                    submit your FAFSA once you've completed it online. This ID will also allow you check the status of your
                    FAFSA later and to file again for next year. You can create your FSA ID by going to fsaid.ed.gov.

      When to apply
      The FAFSA becomes available online on October 1st the year before you plan to go to college. For example, if
      you are entering college as a freshman in the fall of 2018, the 2018-2019 FAFSA is available October 1, 2017. It
      is important to note that college, state, and private financial aid deadlines vary — so make sure you check with
      your particular college to find out their FAFSA submission deadline. Regardless of the deadline, you should aim
      to complete the FAFSA as close to October 1st as possible because financial aid dollars are limited and often are
      awarded on a first-come, first-served basis.

      Additional forms that may be required
      The FAFSA may not be the only form required to receive an award letter from a school. Some schools require the
      College Board CSS Profile form or an institution-specific form. You must also complete the college admissions
      process. Check with each of the colleges and universities you listed on your FAFSA to determine their requirements.
      Additionally, individual financial aid programs — particularly scholarship programs — often require you to submit an
      application in addition to the FAFSA.

      After submitting the FAFSA...
                  Check your FAFSA status and make corrections if necessary. You can check the status of your FAFSA
                    immediately after submitting it online. You can check the status of a paper FAFSA after it has been
                    processed (roughly 7–10 days from the date mailed). Visit fafsa.gov or call 1 (800) 433-3243 to check the
                    status of your FAFSA.
                  Be on the lookout for your SAR Report. If you filed your FAFSA electronically, you will receive an email
                    to log back in to fafsa.gov to view your Student Aid Report (SAR) within a few days of submitting your
                    completed FAFSA (if you filed a paper FAFSA, this may take up to 3 weeks). The SAR is the result of your
                    FAFSA. Read it immediately and follow any directions.
                  The schools that you listed on the FAFSA will also receive these results. Those schools use information
                    from your FAFSA to figure out how much federal student aid you may receive. These colleges might also
                    use your FAFSA to see if you are eligible for some of their institution-specific financial aid programs.

6 FINANCIAL AID 101 • FOR ALL STUDENTS ATTENDING COLLEGE IN 2018-19
   Once you've received your SAR, check out your Expected Family Contribution or EFC. The EFC is
            a calculation based on the information that you reported on your FAFSA. Your colleges use the EFC
            to determine the amounts of federal grants, work-study, and loans for which you may be eligible. It's
            important to note that the EFC is NOT the amount of money that you and your family will have to pay for
            college, NOR is it the amount of aid you will receive. It is only a number used by colleges to calculate the
            amount of federal student aid you are eligible to receive.
          In addition to sending your information to the schools you listed, the Federal Government also sends your
            information to the West Virginia Higher Education Policy Commission, the state agency in charge of state-
            level financial aid programs such as the PROMISE Scholarship and the West Virginia Higher Education
            Grant (pages 10-11). So, your FAFSA helps you apply for federal, state, and school-based financial aid!
          If you need to update your FAFSA information, log in at fafsa.gov and click on "Making FAFSA
            Corrections." To correct a paper FAFSA, call 1 (800) 433-3243. Corrections usually take between 3-5
            business days to process and you should then receive a revised SAR.
          Respond to any requests for verification. Colleges are required to verify that the information submitted on
            the FAFSA is correct for students who are randomly selected by the U.S. Department of Education. If you
            are selected for verification, be sure to respond in a timely manner so that your financial aid awards are
            not delayed!
          Carefully review your financial aid award letters and make a final decision. Each college you selected
            on your FAFSA will send you a financial aid award letter that details the financial aid you are eligible to
            receive. Make sure you review each award letter carefully. If you have any questions regarding your
            award letter, call the financial aid office at the college.
          Once you make a final decision regarding where you will attend college, you'll need to decide which aid
            to accept and which to decline. Your college will outline the process for doing this in your award letter. Be
            sure to accept the aid you plan to use by your college's deadline. If you are taking out loans, be sure to
            only borrow what you need; otherwise you might be paying off loans for longer than you expected.

Getting your money
The financial aid staff at your college will explain exactly how and when your aid will be provided. They also will tell
you whether you need to fill out any more paperwork or meet other requirements. For instance, if you're receiving
a federal student loan for the first time, you will be required to sign a promissory note and go through entrance
counseling. Respond to requests from your college in a timely manner so there are no delays in processing your
financial aid.

What if I have additional questions about financial aid?
Call West Virginia's free financial aid hotline at 1 (877) 987-7664!

                                                   NEED HELP? CALL WV'S FREE FINANCIAL AID HOTLINE AT (877) 987-7664 OR VISIT CFWV.COM   7
PAYING FORUNDERSTANDING
                                   COLLEGE COMMON COLLEGE TERMS AND PHRASES
      Sticker price vs. net price
      Know the difference between sticker price and net price. A college's sticker price is the full published cost of
      attendance. The net price of a college, however, is the cost of attending minus grants and scholarships that you
      receive. This difference is key, as most students don't pay the sticker price of a college.

      Don't shy away from applying to a college because the "sticker price" seems too expensive. A college that may have
      high tuition might just offer you a generous financial aid package. It might end up being even be more affordable than
      colleges that have a lower sticker price!

      Want to know how much you might have to pay if you attend a particular college before you even apply? Colleges
      are required to have net price calculators on their websites. So when you're doing online research, make sure that
      you fill out the information on these helpful calculators to see an estimate of what your college costs would be at that
      particular college.

      Total cost of attendance
      The following is an estimate based on the average cost to attend a public school in West Virginia for one academic year:

                               Estimated cost of attendance for WV institutions (2018-19) *
                           2-year colleges                               4-year colleges and universities
         Tuition and fees:         $3,936                     Tuition and fees:          $7,225
         Room and board:**         $5,848                     Room and board:**          $9,949
         Books and supplies:       $1,367                     Books and supplies:        $1,190
         Total:                    $11,343                    Total:                     $18,364
      * Costs were calculated based on rates available as of spring 2017. Costs may change over time. Visit cfwv.com for current tuition and fee information.
      ** Costs were calculated based on the average cost for non-commuters of either on-campus housing or off-campus housing, depending on whether or not the
         institution offers housing.

                QUICK TIP                     WHEN IN DOUBT, APPLY!

               Most West Virginia students qualify for and use some form of financial aid in order to pay for college. It's better to
               apply and be turned down than to miss out on money you may have received!

8 FINANCIAL AID 101 • FOR ALL STUDENTS ATTENDING COLLEGE IN 2018-19
College savings plans: WV SMART 529
West Virginia offers a tax-advantaged college savings program called SMART 529. To learn more about the
program, call toll-free at 1-877-SMRT529 or visit smart529.com.

SMART 529 at a glance:
          Contributions grow tax deferred. Withdrawals for qualified expenses are federal income tax free;
          West Virginians' initial investments can be as little as $25, and there is no minimum amount for
            subsequent contributions;
          Parents, grandparents, other adults, and businesses are eligible to open an account;
          Beneficiaries can be any age, and you can even open an account for yourself;
          You can save money for tuition and fees, room, board, books, and supplies; and
          Savings are compatible with grants and scholarships like PROMISE.

Student loans
Completing the FAFSA allows you to be considered for federal student loans. Federal student loans can be a good
option to pay for college costs not covered by grants, scholarships, or work study. Federal loans often have lower
interest rates and more flexible repayment options than private loans. However, students and parents should be careful
not to borrow any more than is absolutely needed to cover education expenses. To learn more, visit studentloans.gov.

Tax credits
The IRS provides two tax credits to help offset the costs of college or career school by reducing the amount of your
personal income tax: the American Opportunity Credit and the Lifetime Learning Credit. Visit irs.gov for information.

Changes in your financial situation
If you've already applied for financial aid and you or your parents' financial situation has changed (e.g., a parent loses
a job), call the financial aid office at the college that you will attend, or already are attending, to ask them to reconsider
your aid package based on this new information. You can also call the West Virginia financial aid hotline at (877) 987-
7664 to see if you might qualify for state grants, such as the West Virginia Higher Education Grant.

        QUICK TIP                DON'T PAY TO SEARCH FOR SCHOLARSHIPS!

       You should NEVER pay to search for scholarship opportunities online. There is an abundance of FREE online
       search engines to help you find scholarships. Start your search by checking out the cfwv.com website and clicking
       on "Financial Aid Planning" and then "Find Scholarships."

                                                     NEED HELP? CALL WV'S FREE FINANCIAL AID HOTLINE AT (877) 987-7664 OR VISIT CFWV.COM   9
WV FINANCIAL AID PROGRAMS
                                   UNDERSTANDING COMMON COLLEGE TERMS AND PHRASES

      West Virginia PROMISE Scholarship Program
       How much is the award?                          The West Virginia PROMISE Scholarship Program is a merit-based financial
       Up to $4,750 annually to cover the              aid program for West Virginia residents.
       cost of tuition and mandatory fees.
                                                       Academic requirements: Students must...
       Who can apply?                                                 Have both a core and cumulative grade point average (GPA) of 3.0
       Graduating high school seniors who                               or higher;* and
       are from West Virginia.
                                                                      Meet the minimum test score requirements on either the ACT or SAT.
       When can I apply?                                                The last test date to qualify is July 14, 2018 for the ACT and June 2,
       Anytime between October 1 and                                    2018 for the SAT. Scores from multiple tests cannot be combined.
       March 1 of your 12th grade year.                                 Scores on the writing portions of the ACT and SAT are NOT included
                                                                        in the calculation.
       How do I apply?
                                                                   Minimum test score requirements for PROMISE eligibility
          Submit the 2018-19 FAFSA
                                                                                     (national tests only)
          before March 1, 2018; and
                                                               ACT            Old SAT                   New SAT (March 2016 forward)
          Beginning October 1, 2017, go
          to cfwv.com/promise and create                       Composite: 22 Combined score: 1020 Total score: 1100
          a WV Student Aid Management                          English: 20    Critical reading: 490     Reading/writing: 540
          (WVSAM) account.                                     Math: 20       Math: 480                 Math: 510
          Log in to your WVSAM account                         Science: 20
          and submit the PROMISE                               Reading: 20
          application before March 1, 2018.
                                                             * Must achieve a cumulative grade point average of at least a 3.0 on a 4.0 scale or whatever is
          To edit or check the status of                       considered a "B" average, based on county grading policies in both the core courses and overall
          your application, log in to your                     coursework (weighted grades may be used). The core GPA includes all core courses, but does not
                                                               include electives. For a complete list of courses, visit cfwv.com/promise. Eligible home-schooled
          WVSAM account.                                       students must attain a minimum score on all sections of the TASC or GED to qualify.

       Where can the funds be used?                    Renewal requirements: The scholarship will be automatically renewed if the
       Eligible two-year and four-year                 following conditions are met:
       institutions in West Virginia. Visit            •     The scholar has a minimum overall 2.75 GPA on completed college coursework at the
       cfwv.com/promise to view the list.                    end of the first 12-month period of college enrollment. Thereafter, a 3.0 cumulative
                                                             GPA is required.
       When is the last date to take the               •     Students who receive a two-semester award must complete and earn a minimum of 30
       ACT/SAT to qualify?                                   credit hours in each 12-month period. Students who receive a single-semester award
                                                             must complete and earn a minimum of 15 credit hours in the academic year.**
          SAT: June 2, 2018
                                                       ** A student may use the subsequent summer term at his or her expense to complete the credit hour or GPA
          ACT: July 14, 2018                              requirements. All credits and grades earned count toward eligibility for renewal of the PROMISE Scholarship. Please
                                                          remember that students who lose their PROMISE Scholarship will NOT be able to regain it at a later time.

                QUICK TIP                  CFWV.COM OFFERS FREE ACT/SAT TEST PREP!

               Do you need to improve your ACT or SAT score to qualify for PROMISE or other scholarships? Check out the free
               ACT and SAT study tools available on cfwv.com!
10 FINANCIAL AID 101 • FOR ALL STUDENTS ATTENDING COLLEGE IN 2018-19
West Virginia Higher Education Grant Program
How much is the award?                The West Virginia Higher Education Grant Program is a need-based
The award amount changes each         financial aid program for West Virginia students.
year. Maximum annual awards for
the 2017-18 year were $2,700.         Eligibility requirements: Students must...
                                                Be a citizen of the United States;
Who can apply?
West Virginians attending college               Be a West Virginia resident for at least 12 months prior to applying;
in fall of 2018-19 including
graduating high school seniors,                 Be a high school graduate or have earned a TASC (formerly
returning college students, and                   GED) or high school equivalent certificate;
adult learners.
                                                Demonstrate a certain level of financial need (as determined by
How do I apply?                                   information reported on the FAFSA);
Submit the FAFSA by April 15, 2018.             Demonstrate academic promise;

Where can the funds be used?                    Enroll as a full-time undergraduate student at a participating
Eligible two-year and four-year                   institution in West Virginia or Pennsylvania; and
institutions in West Virginia and
Pennsylvania. Visit cfwv.com to
                                                Have not previously earned a bachelor's degree.
view the list.

MANY STUDENTS QUALIFY FOR NEED-BASED GRANTS!
                                                                                         DO THE MATH!

          $6,095
        Federal Pell Grant            +           $2,700
                                              WV Higher Ed. Grant               =                 $8,795
                                                                                              to pay for college!*

                                                                                            *Based on maximum award amounts
                                                                                            for 2018-19

   Compare that to the average cost of tuition at West Virginia's public colleges for 2017-18...
                                          $3,936 at 2-year colleges
                                          $7,225 at 4-year colleges

                                              NEED HELP? CALL WV'S FREE FINANCIAL AID HOTLINE AT (877) 987-7664 OR VISIT CFWV.COM   11
West Virginia Engineering, Science, and Technology Scholarship Program
       How much is the award?                          The Engineering, Science, and Technology Scholarship Program is
       Up to $3,000 per academic year.                 designed to enable academically talented students to pursue careers
                                                       in West Virginia in the fields of engineering, science, and technology.
       Who can apply?                                  Scholarships are awarded on the basis of academic qualifications and
       Anyone attending college full-                  interest in these fields. Priority is given to West Virginia residents.
       time in fall of 2018-19, including
       graduating high school seniors,                 Eligibility requirements: Students must...
       returning college students, and
                                                                     Be a citizen of the United States or resident alien;
       adult learners.
                                                                     Be pursuing an undergraduate degree in a field related to
       How do I apply?                                                 engineering, science, or technology; and
       Go to cfwv.com and submit the
       application before March 1, 2018.                             Agree to work in an engineering, science, or technology field in
                                                                       West Virginia one year for each year the scholarship is received.*
       Where can the funds be used?                            *       Students who fail to meet the work requirements are required to repay the scholarship
                                                                       received plus a 5% fixed interest rate on their balance and any required collection fees. In
       Eligible two-year and four-year                                 extreme circumstances, a student may be approved to substitute a program of community
       institutions in West Virginia. Visit                            service related to engineering, science or technology in place of the work requirement.
       cfwv.com to view the list.

       West Virginia Underwood-Smith Teacher Scholarship Program
       How much is the award?                          The Underwood-Smith Teacher Scholarship Program was created to enable
       Up to $5,000 per academic year.                 and encourage students to pursue teaching careers in West Virginia.
                                                       Undergraduate and graduate scholarships are awarded based on academic
       Who can apply?                                  qualifications and interest in teaching.
       West Virginia residents who are
       (or will be) enrolled in college                Eligibility requirements: Students must...
       full-time and pursuing a graduate
                                                                     Be a West Virginia resident;
       or undergraduate course of study
       leading to teacher certification.                             Agree to teach at the preschool, elementary, middle, or
                                                                       secondary level in West Virginia for two years for each year the
       How do I apply?                                                 scholarship is received. If a scholar enters a teaching position in
       Go to cfwv.com and submit the                                   a high-need area, the scholar must only teach for one year for
       application before March 1, 2018.                               each year the scholarship was received. Definitions of high-need
                                                                       areas can be found on cfwv.com.*
       Where can the funds be used?
                                                               *       Students who fail to meet the teaching or alternative service requirements are required
       Eligible accredited institutions in                             to repay the scholarship received plus a 5% fixed interest rate on their balance and
       West Virginia. Visit cfwv.com to                                any required collection fees. In extreme circumstances, a student may be approved to
       view the list.                                                  substitute an alternative work program in place of the standard work requirement.

12 FINANCIAL AID 101 • FOR ALL STUDENTS ATTENDING COLLEGE IN 2018-19
West Virginia Underwood-Smith Teacher Loan Assistance Program
Individuals who are contracted by a public school in West Virginia to teach full-time are eligible to receive up to a
$3,000 reimbursement on payments toward student loans in exchange for teaching two years in either a high-need
field or a high-need geographic location in West Virginia. To learn more, visit cfwv.com.

West Virginia Health Sciences Service Program
How much is the award?                   The Health Sciences Service Program is a recruitment incentive program
$15,000 - $30,000, depending on          for health professions students interested in primary care and rural health in
the program of study.                    West Virginia.

Who can apply?                           Eligibility requirements: Students must fulfill certain education and
Students in their final year of a        licensing requirements. Visit cfwv.com to learn more.
graduate program in allopathic or
osteopathic medicine, pharmacy,          Service obligation: All recipients must agree to practice at least two
dentistry, nursing (midwives, nurse      years in a rural or underserved area of West Virginia immediately following
practitioners, nurse educators),         graduation. Visit cfwv.com to learn more.
physician assisting, physical therapy,
social work, or clinical psychology.

How do I apply?
Go to cfwv.com and submit the
application by October 16, 2017.

West Virginia Nursing Scholarship Program
How much is the award?                   The West Virginia Nursing Scholarship Program is a recruitment incentive
$1,000 - $15,000, depending on           program to assist nurses in paying for their education.
the program of study.
                                         Eligibility requirements: Students must fulfill certain education and
Who can apply?                           licensing requirements. Visit cfwv.com to learn more.
Students must be enrolled in an
accredited West Virginia nursing         Service obligation: All recipients must agree to fulfill a service obligation
program (licensed practical,             to work in West Virginia following graduation. Service requirements vary by
registered, masters and doctoral         program of study and number of years awarded. Visit cfwv.com to learn more.
nursing students).

How do I apply?
Go to cfwv.com and follow the
links to apply. The application will
be open from April 15 through
June 1, 2018.

                                                 NEED HELP? CALL WV'S FREE FINANCIAL AID HOTLINE AT (877) 987-7664 OR VISIT CFWV.COM   13
Medical Student Loan Program
       How much is the award?                          The Medical Student Loan Program enables medical students with financial
       Up to $10,000 per academic year.                need to apply for loans to pursue a degree of Medical Doctor (M.D.) or
                                                       Doctor of Osteopathic Medicine (D.O.). Loans may then be forgiven if
       Who can apply?                                  students meet certain work requirements after graduation.
       Students who are enrolled
       full-time at eligible West Virginia             Eligibility requirements:
       medical schools.
                                                                     Students must be accepted for enrollment or be enrolled full-
                                                                       time at an eligible West Virginia school of medicine. Priority
       How do I apply?
                                                                       consideration is given to residents of West Virginia; and
       Contact your institution's financial
       aid office.                                                   Loan indebtedness (principal and accumulated interest) may
                                                                       be forgiven at the rate of up to $10,000 for each 12 consecutive
       Where can the funds be used?                                    months of full-time practice in West Virginia in qualifying
       Marshall University School of                                   medically underserved areas or in a qualifying medical specialty.
       Medicine, West Virginia School of                       *       The first payment is due one year following the date the borrower ceases to be a full-
       Osteopathic Medicine, and West                                  time student. Students are not required to make payments during periods of authorized
       Virginia University School                                      deferments, such as required military service or approved additional medical training
                                                                       including internships, residencies and fellowships for a period not to exceed five years.
       of Medicine.

       West Virginia Higher Education Adult Part-Time Student Grant Program
       How much is the award?                          The West Virginia Higher Education Adult Part-Time Student (HEAPS)
       Award amounts vary.                             Program enables students who demonstrate a financial need to pursue
                                                       postsecondary education on a part-time basis.
       Who can apply?
       Students who are enrolled part-                 Eligibility requirements: Students must...
       time and pursuing a certificate,
                                                                     Be a West Virginia resident for at least 12 months prior to applying;
       two-year degree, or four-year
       degree at eligible schools.                                   Be a citizen or permanent resident of the United States;

       How do I apply?                                               Have a high school diploma, TASC (formerly GED), or high
                                                                       school equivalent;
          Submit the 2018-19 FAFSA; and
          Contact your college's financial                           Demonstrate financial need as verified through submission of
          aid office.                                                  the FAFSA;
                                                                     Not be in default on higher education loans;
       Where can the funds be used?
       Eligible career and technical, two-                           Not be incarcerated in a correctional facility;
       year, and four-year institutions in
       West Virginia.                                                Comply with the Military Selective Service Act; and
                                                                     Once enrolled, make "Satisfactory Academic Progress" by
                                                                       maintaining a cumulative grade point average of at least 2.0 for
                                                                       renewal of the grant.

14 FINANCIAL AID 101 • FOR ALL STUDENTS ATTENDING COLLEGE IN 2018-19
West Virginia Higher Education Adult Part-Time Student Grant Program:
Workforce Development Component
How much is the award?                    The West Virginia Higher Education Adult Part-Time Student (HEAPS)
The cost of your program, up              Workforce Development Component is awarded to students who
to $2,000 per student, per year.          demonstrate a financial need and enroll in a postsecondary certificate,
A student may be awarded for              industry-recognized credential, or other skill development program in
multiple programs up to $2,000.           demand in West Virginia.

Who can apply?                            Eligibility requirements: Students must...
Students who are pursuing a
                                                    Be a West Virginia resident for at least 12 months prior to applying;
certificate, industry-recognized
credential, or other skill                          Be a citizen or permanent resident of the United States;
development program.
                                                    Have a high school diploma, TASC (formerly GED) or high
How do I apply?                                       school equivalent;
   Contact your college's financial                 Not be in default on higher education loans;
   aid office for an application as
   early as possible after July 1.                  Comply with the Military Selective Service Act;
   Submit the HEAPS Workforce                       Not be incarcerated in a correctional facility; and
   Development Application.
   Submit the FAFSA.
                                                    Demonstrate financial need as verified through submission of
                                                      the FAFSA.
Where can the funds be used?
Eligible career and technical and         Program requirements: Funding is limited and funds are awarded on a
two-year institutions in West Virginia.   first-come, first-served basis. Because this grant is specifically for programs
Contact your school's financial aid       lasting fewer than 12 months, students cannot be awarded the grant for the
office to see if HEAPS                    same course more than once.
is available for your program.
                                          Eligible programs for funding reimbursement are non-credit skill upgrade
                                          programs that complement West Virginia Development Office initiatives for
                                          targeted industries or targeted employers, promote job creation or retention,
                                          or assist in developing skills for new economy jobs or high performance
                                          workplaces. The West Virginia Council for Community and Technical
                                          College Education, with input from the West Virginia Development Office,
                                          annually sets programmatic funding priorities.

                                                  NEED HELP? CALL WV'S FREE FINANCIAL AID HOTLINE AT (877) 987-7664 OR VISIT CFWV.COM   15
 PLANNING TIMELINE
       Financial aid deadline or task...                               notes...
            Early September: Follow CFWV online to receive
            scholarship updates and opportunities in your
            social media feeds and email inbox!
               www.facebook.com/collegefoundationofwv
               www.twitter.com/cfwv
               Visit cfwv.com to sign up for email updates!

            Early September: Research scholarships and
            grants offered by the colleges you are considering
            attending. Also search for scholarships offered by
            private organizations. Make note of any deadlines
            and begin working on your applications.

            Early September: Check the community calendar
            on cfwv.com to find financial aid workshops in
            your area.

            October 1, 2017: The 2018-19 FAFSA application
            period begins. Complete the FAFSA at fafsa.gov.
            When you file the form, be sure to indicate all
            colleges you are considering attending. If you add
            a college later, log back in and edit your FAFSA to
            include the new college.

            October 1, 2017: The 2018-19 applications launch
            for...
               the PROMISE Scholarship;
               the Engineering, Science, and Technology
                 Scholarship; and
               the Underwood-Smith Teacher Scholarship.

            October 16, 2017: Deadline to apply for the WV
            Health Sciences Scholarship.

            Early November: Check the community calendar
            on cfwv.com to find FAFSA workshops in
            your area.

16 FINANCIAL AID 101 • FOR ALL STUDENTS ATTENDING COLLEGE IN 2018-19
Financial aid deadline or task...                               notes...
   March 1, 2018: Deadline to apply for...
      the PROMISE Scholarship;
      the Engineering, Science, and Technology
        Scholarship and
      the Underwood-Smith Teacher Scholarship.

   April 15, 2018: Deadline for a student's FAFSA to
   be received in order to be considered for the West
   Virginia Higher Education Grant Program.

   June 2, 2018: Last date to take the SAT to
   establish eligibility for the PROMISE Scholarship.

   July 1, 2018: The HEAPS Workforce application will
   be available. Contact the financial aid office at your
   school to apply.

   July 14, 2018: Last date to take the ACT to
   establish eligibility for the PROMISE Scholarship.

   Mid July: If you are planning to attend college this
   fall, you should have received your initial financial
   aid award package from your school by now. You
   must review this information and accept any awards
   you plan to use.

Scholarships to apply for...

                                                 NEED HELP? CALL WV'S FREE FINANCIAL AID HOTLINE AT (877) 987-7664 OR VISIT CFWV.COM   17
 AID FOR ADULT STUDENTS
       A guide for students ages 25 and older
       If you think financial aid is just for recent high school graduates, think again! Adult learners can qualify for many
       financial aid programs. In fact - every program covered in this guide is open to adult learners, with the
       exception of the PROMISE scholarship!

       The first step
       Completing the FAFSA at fafsa.gov is the first step in finding money for college. This important form will provide you
       access to federal, state, and college-level financial aid. If possible, complete your FAFSA by April 15, 2018 in order to
       be considered for the West Virginia Higher Education Grant.

       Laid-off and displaced workers
       If you were laid-off from your job, you may be able to qualify for funds to go back to school to learn new skills. Visit
       the Workforce West Virginia website at workforcewv.org to learn more.
       If you have recently been laid off, your last year's tax return — the information used to complete the FAFSA — may
       not be a good indicator of your current financial situation. If this is the case, file your FAFSA and then contact the
       financial aid office at the school you are planning to attend to see if they can calculate your aid using your current
       information. You may have to demonstrate proof of your change of income and/or employment status.

       Returning students with previous, defaulted student loans
       If you attended college before and took out student loans, the status of those loans can affect your ability to apply for
       and receive financial aid. If your previous student loans are in default, you should contact the lender immediately and
       set up a payment plan to return your loans to good standing. Income-based repayment options are now available to
       help you set up a payment schedule you can afford. It can take six to nine months for your loans to be returned to
       good standing. If you want to attend college while restoring your good-standing status, contact the college you plan to
       attend to see if they can work around this issue. However, it is possible that you will have to wait until your eligibility is
       fully restored.

       Credit history
       In general, your credit history does NOT affect your ability to receive federal and state financial aid or to take out
       federal student loans. However, as noted above, defaulting on previous student loans can affect your eligibility. Also,
       if you are returning to a college you previously attended, the college may require you to pay any outstanding fees,
       such as library fines or parking tickets, before processing your enrollment or your financial aid.

       Finding scholarships for adult students
       Many private and community scholarship programs are open to adults as well as traditional age students. CFWV
       sends out regular email updates with lists of scholarship opportunities. To sign up for these emails, visit cfwv.com and
       click the email icon toward the bottom of the page. Additionally, you can search for scholarships nationwide using
       cfwv.com's scholarship finder tool, available on the site's financial aid planning tab.

18 FINANCIAL AID 101 • FOR ALL STUDENTS ATTENDING COLLEGE IN 2018-19
 FINANCIAL AID LINGO
 Cost of Attendance (COA): The total            Cost of attendance is different at each            Satisfactory Academic Progress: A
cost of attending an institution including        school, and schools may offer different          set of minimum expectations established
tuition, room and board, books, lab fees,         types of scholarships.                           by your institution's financial aid office
transportation, and basic living expenses.                                                         and the Federal Government that
                                                     Expected Family Contribution                indicates a student is making sufficient
  Credit hours: Units of value given            (EFC): To be eligible for most financial         progress toward earning his or her
to courses, which equate to academic              aid programs, families must complete             degree in a timely manner. If a student
credits toward your degree. Credit                the FAFSA and provide their financial            does not meet this minimum level of
hours are loosely based on the number             information. The EFC is calculated               progress, he or she may lose eligibility to
of hours you are expected to spend                based on this information and shows              receive financial aid.
in a particular class each week (not              the amount of money a family can
counting homework or other out-of-                be expected to contribute toward the              Student Aid Report (SAR): A report
class study time). Different courses are          student's education. The EFC is used             that summarizes information reported
worth different credit hours, but the most        to determine the student's eligibility           on the FAFSA. The SAR outlines the
common format is three credit hours               for need-based financial aid, but is not         student's EFC and is sent to students by
per class. Most academic programs                 necessarily representative of the amount         the Federal Government after they have
require students to complete a minimum            a family actually will pay for college.          submitted the FAFSA.
number of credit hours for graduation.
For example, most associate degree                 FAFSA: Free Application for Federal            Subsidized: Refers to the way interest
programs require 60 credit hours. Most            Student Aid (see page 4).                        is paid on federal student loans. With a
bachelor's degree programs require 120.                                                            subsidized loan, the Federal Government
                                                   Merit-based: Financial aid programs           pays the interest on the loan while a
   Deferment: A deferment is an                 that require students to meet a certain          student is enrolled at least half-time,
approved pause in repaying a federal              level of achievement, usually academic.          during the first six months after a student
student loan. Students may seek a                                                                  leaves school, and during any periods of
deferment due to financial hardship,               Need-based: Financial aid programs
                                                                                                   deferment. Students must pay interest on
time spent continuing their education                                                              the loan outside of these periods.
                                                  that award funds based on the level of
(example: graduate school), active
                                                  financial need of a particular student.
military service, or other reasons as                                                                 Unsubsidized: Refers to the way
determined by the lender.                                                                          interest is paid on a federal student loan.
                                                   Promissory note: A written promise
                                                                                                   Unlike subsidized loans, a student must
                                                  to do something. Students often are
    Dependent: Your "dependency                                                                  pay all interest on unsubsidized loans.
                                                  required to sign promissory notes as
status" is a term that determines whose
                                                  a requirement of accepting student
information you must report on the                                                                    Verification: The process your
                                                  loans. For example, students must sign
FAFSA. If you are a dependent student,                                                             school uses to confirm that information
                                                  promissory notes promising to pay back
you must report your and your parents'                                                             on your FAFSA is accurate. If you are
                                                  student loans. Additionally, students
information. If you are an independent                                                             selected for verification, you will have
                                                  may be required to fulfill certain terms to
student, you will report only your                                                                 to provide supporting documentation as
                                                  receive some scholarships.
information (and your spouse's if you are                                                          requested by your college. Being asked
married). Questions on the FAFSA will                                                              to verify does NOT mean you have done
help you determine your status.                      Room and board: Refers to charges           something wrong. Students often are
                                                  applied to a student's account for living        selected at random for verification.
 Estimated financial aid package: An
                                                  on campus or eating in the dining halls.
                                                  "Room" applies to the cost of housing
overview, provided by each institution
                                                  (living in the dorms) and "board" refers to
you've applied to attend, of the amount
                                                  the cost of meal or dining plans.
of financial aid you likely will be eligible to
receive. Your financial aid package may
be very different from college to college.

                                                           NEED HELP? CALL WV'S FREE FINANCIAL AID HOTLINE AT (877) 987-7664 OR VISIT CFWV.COM   19
GET FREE FINANCIAL AID HELP!
The College Foundation of West Virginia (CFWV) and its partners offer hundreds of
free financial aid workshops across the state each year. To find a workshop near you,
visit cfwv.com and click on the "calendar" link near the bottom of the page.

About the College Foundation of West Virginia:
The College Foundation of West Virginia (CFWV) offers free college- and career-planning resources, including cfwv.com,
a free website to help students and families plan, apply, and pay for education and training beyond high school. CFWV
is coordinated by the West Virginia Higher Education Policy Commission in conjunction with the West Virginia Council
for Community and Technical College Education, and the West Virginia Department of Education.

 cfwv.com                                                    /collegefoundationofwv                                                                              @cfwv

        Information in this guide is intended for use by any West Virginia student who will be attending college, as a new or returning student, in the 2018-19 academic year.
                                                               Deadlines and requirements may change annually.
                                Paid for in part by the U.S. Department of Education, federal College Access Challenge Grant and GEAR UP funds.