INTERNATIONAL STUDENT PROSPECTUS 2018 - BCA INTERNATIONAL COLLEGE bcanational.edu.au/international - BCA National
Page content transcription
If your browser does not render page correctly, please read the page content below
INTERNATIONAL
STUDENT
PROSPECTUS
2018

           BCA
           INTERNATIONAL
           COLLEGE
bcanational.edu.au/international

                                   INTERNATIONAL STUDENT PROSPECTUS   02
CONTENTS
2    Training Provider of The Year
2    Other Awards And Achievements

3    A Message from the Chairman
4    About Us
5    Staff Diversity

8    The Learning Process
9    The Learning Environment

10   BCA International Campuses
10   Sydney, New South Wales
     York Street Campus
11   Darwin, Northern Territory
     Parap Campus

12   Student Support Services
12   Accommodation
12   Welfare
13   Student Safety and Health
13   Budget and Living Costs
13   Our Learning Support Team is
     Behind You
14   Important Policies
14   Education Agents
14   English Language Requirement

15   How To Enrol
16   Student Visa
17   Bringing My Family

18   Modes of Delivery
18   Real Workplace Experience
19   Industry Based Learning

20   All Courses at a Glance
21   University Articulation

        INTERNATIONAL STUDENT PROSPECTUS   01
TRAINING PROVIDER
OF THE YEAR
BCA National has been named the NSW Large Training Provider
of the Year, 2017!

In 2017, BCA National was awarded the NSW Large Training
Provider of the Year We pride ourselves on working with our
students to get Australia's highest levels of completion and
deliver real career results for them.

Over the last 20 years, BCA National has always worked to
deliver the best quality training to our students and to prove our
core belief; that knowledge creates a future. We're proud to be
recognised for the work that we put into supporting each and
every one of our students and helping them to achieve their goals
in education.

We look forwards to continuing to deliver the best quality training
to all of our students!

OTHER AWARDS
AND ACHIEVEMENTS
2016 LearnX Awards:
Silver Award for Impact Learning

2012 LearnX Awards
Runner-up for Best Learning Partnership (BCA National and NSW
Department of Families & Community Services)

2011 LearnX Awards
Gold Winner for Best Training Provider

2010 NSW Training Awards
Finalist for Small VET Provider of the Year

2010 LearnX Awards
Gold Winners for Best Training Team, Best Training Provider, Best
Partnership in a Training Program, Best Training Manager and
Best Frontline Management Training Program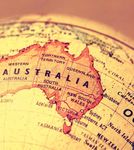 A MESSAGE
FROM THE CHAIRMAN
Dear Student, Vocational Education and Training (VET) has
morphed and changed over the last 15 years. What started as a
second or even third tier method of getting a practical qualification
has become an entry point for the whole spectrum of educational
opportunity in Australia.

VET is not limited to trades; it opens pathways to theory and
reflection, and courses now articulate and gain credit in all forms
of tertiary education.

A VET course can take you anywhere in your learning and career
path. There are no barriers for the motivated student; in vocational
courses there is now opportunity to think, exchange ideas and to
be part of worldwide knowledge revolution.

Think of your course as your personal revolution. You are breaking
out into a new world of freedom, achievement and opportunity.

People who have qualifications do better in their career and they
earn more, and you can create this opportunity as you work. Your
success is open to hard work and creativity.

See a VET course as an opportunity to explore and to apply
knowledge to your life and career. You will have to do the hard work
and generate the evidence that will show you have justly earned
your qualification, but you can also have fun, build relationships
and knowledge, and learn from
others.

For your qualification, be endlessly
optimistic – you are walking on a
pathway to new knowledge, new
skills and new opportunities.

BCA National will be delighted to
walk with you.

Bruce Callaghan
Chairman
BCA National Training Group

                                                INTERNATIONAL STUDENT PROSPECTUS   03
ABOUT US
         Founded in 1998, we are a multi-award-winning registered training
         organisation (RTO) that puts student goals first.

         With industry trainers, personal support, work experience programs
         and flexible delivery, we help high-school leavers to make their first
         career step and adult learners gain employment, get a promotion
         or switch careers.

         We deliver nationally recognised qualifications in:

                  Business & Finance
                  Management

                  Community Services
                  Aged Care / Disability Care / Community Service

                  Child Care
                  Early Childhood Education / School Aged Education

         We strive to develop capability in organisations as well as
         competence and confidence in our students. We train in capital
         cities and regional centres in six states and territories, and in
         addition seek to be a provider of choice in remote and rural
         communities across Australia.

         BCA International is committed to a vision that "knowledge creates
         a future for individuals, communities and organisations".

         Every BCA International student will be supported by a full time
         Training Coordinator as well as the Trainer in the classroom. The
         Training Coordinator works with students to monitor progress and
         communicate with you about your learning, your employment and
         your career.

         Training Coordinators sort out problems and manage obstacles.
         They assist and support you in achieving the goal you are pursuing.

04 INTERNATIONAL STUDENT PROSPECTUS
WE PROVIDE
  YOU WITH A FOCUSED,
   QUALITY LEARNING
  ENVIRONMENT WHERE
YOU RECEIVE A DEDICATED
 TRAINING COORDINATOR
      AND TRAINER
       SUPPORT.

                   BCA INTERNATIONAL
                   FLAGSHIP CAMPUSES
                     ARE LOCATED IN
                      SYDNEY AND
                        DARWIN.
STAFF
DIVERSITY
At BCA International, we have
staff from all walks of life.

Amongst our team, we boast
over 10 different nationalities
and speak many different
languages combined. Our team
also has experience delivering
courses overseas and in
regional Australia to Indigenous
communities, and in doing so has
acquired invaluable knowledge
and insight in recognizing and
respecting cultural diversity.

Within the head office,
experiencing each other's
cultures on a daily basis enables
us to better communicate
with International students to
ensure you feel welcomed and
comfortable throughout your
journey with us.

06 INTERNATIONAL STUDENT PROSPECTUS
Whilst working in sales and retail I
                  developed an interest in the community
                  services sector and furthering my
                  education. I decided to enrol with BCA and
                  pursue my passion which has broadened my
                  career prospects whilst giving me the skills
                  and confidence to continue learning.

                                                        "
Talarnah Drummond
BCA National Graduate
THE LEARNING PROCESS
              BCA International designs programs to fit with your
              busy lifestyle and encourages you to put your skills into
              practice as soon as possible.

              It is important for adults to recognise that the most
              rewarding learning environment is the workplace or
              sometimes the experience of the people you work with.
              Part of the secret of education is learning to ask the right
              questions of the right people at the right time.

              We are committed to adult education, and for us this
              means recognising your needs and delivering courses
              which are engaging, practical and flexible.

                               *Approved delegate of the Australian Skills Quality Authority
                                asqa.gov.au/vet-registration/delegations/delegations.html

08 INTERNATIONAL STUDENT PROSPECTUS
SMALL                                ALL COURSE
  CLASS SIZES                         MATERIALS ARE
   SO YOU CAN                           INCLUDED
   HAVE MORE       FLEXIBILITY         YOU WILL RECEIVE
 TIME WITH YOUR    TWO FACE-TO-FACE        ALL YOUR
 EXPERT TRAINER      CLASSES EVERY      RESOURCES ON
  AND TRAINING     WEEK, WHICH CAN    YOUR FIRST DAY TO
COORDINATOR TO       BE CONDUCTED      ENSURE YOU ARE
ENSURE YOU MAKE     AS DAY OR NIGHT     READY TO START
THE MOST OUT OF         CLASSES          YOUR STUDIES
  YOUR COURSE

                    STUDENT
                    MENTORING
                    WE WILL ASSIST
  eLEARNING            YOU WITH
  PLATFORM             ACADEMIC          ONGOING
   ALLOWS YOU          SUPPORT          SUPPORT
    TO ACCESS        THROUGHOUT          (PHONE AND
  YOUR LECTURE     YOUR STUDIES TO       EMAIL) FROM
  MATERIAL AND     ENSURE YOU MAKE     YOUR DEDICATED
STUDY RESOURCES    THE MOST OUT OF       TRAINER AND
    ONLINE, IN     YOUR EXPERIENCE        YOUR VERY
SUPPORT OF FACE         WITH US         OWN TRAINING
 TO FACE STUDIES                        COORDINATOR

 PRACTICAL
 PLACEMENT
                                          ONE OF
SO YOU CAN APPLY                        AUSTRALIA'S
                                         MOST
 YOUR LEARNING
  TO 'REAL LIFE'    GRADUATION
 SITUATIONS AND      CEREMONY            TRUSTED
   RECORD THE         SUCCESS IS         TRAINING
REQUIRED HOURS       SOUGHT AND       ORGANISATIONS*
   OF INDUSTRY       CELEBRATED!
   PLACEMENT
BCA INTERNATIONAL
CAMPUSES
SYDNEY, NEW SOUTH WALES / YORK STREET CAMPUS

BCA International is conveniently located in the City Business
District (CBD) of Sydney. The building is newly fitted out with
comfortable classrooms and student breakout areas. The
campus is 5-10 minutes' walk from Town Hall or Wynyard Stations
in Sydney. It is very accessible by public transport and is within
walking distance to Sydney's popular tourist attractions. For
more information on Sydney and the great attraction it boasts,
simply go to sydney.com

Sydney is Australia's largest city and is famous for its sunshine
and beaches. However, in winter the weather can be quite cool
although it never snows. Sydney's weather in summer (December
to February) is sub-tropical; the average daytime temperature
is about 26C but with a few weeks over 30C. Winters (June to
August) are mild, when temperature ranges from 8C to 22C.
You can find more information on Sydney's at australia.com

10 INTERNATIONAL STUDENT PROSPECTUS
DARWIN, NORTHERN TERRITORY / PARAP CAMPUS

BCA International is located in Parap, a lovely suburb of Darwin,
with markets on the weekend. The office is fitted out with
comfortable classrooms, student breakout areas and is easily
accessible from Darwin's City Business District.

Darwin is a tropical City located on the doorstop to Asia. It has
a great multicultural lifestyle with food markets and festivals.
The weather has two distinct seasons, the 'wet' and the 'dry'.
The 'wet' runs from November until April, and is characterised
by humidity, monsoonal rains and storms. Temperatures range
from 25°C to 33°C. The 'dry' season, from May until October,
is characterised by warm, dry sunny days and cool nights.
Temperatures typically range from 21°C to 32°C, and humidity
levels are low. You can learn more about Darwin and the
Northern Territory at tourismtopend.com.au

                                     INTERNATIONAL STUDENT PROSPECTUS   11
STUDENT SUPPORT
SERVICES
In order to help you settle smoothly in Australia,
BCA International will assist you with the following services.

STUDENT ACCOMMODATION                       STUDENT WELFARE

BCA International can introduce             The international programs divisions
homestay services to students coming        are available to help students when
to Sydney and Darwin. Homestay              they need to access academic or
provides a short term or long term          other help. The staff will help to make
accommodation solution and services         arrangements or appointments for:
like airport pick up. This is ideal for
students who do not have any family         •   Academic counselling
or friends living in Sydney or Darwin.      •   Welfare counselling
Students start in homestay and can then     •   Grievances procedures
find further options in share houses or     •   Work placement
renting – BCA International can provide     •   Further study options
advice to students when looking at
                                            Staff can assist students with advice
different accommodation options.
                                            and information about their course, their
Some popular websites for other             attendance, their results and student
types of temporary or permanent             activities. On top of these academic
accommodation are:                          related enquiries, the team can also
                                            assist you with more personal matters
realestate.com.au                           such as where to go to for medical,
domain.com.au                               dental or legal advice.
wakeup.com.au
urbanest.com.au
flatmatefinders.com.au
flatmates.com.au

12 INTERNATIONAL STUDENT PROSPECTUS
STUDENT SAFETY AND HEALTH                   If you would like to know more about
                                            living costs, you can also visit the
Australia is a very safe place to live      Insider Guides at insiderguides.com.au,
and study. Australians are usually very     where you will find a useful application
friendly and welcoming to international     to estimate your living costs.
students. As in all big cities, it is
sensible to be careful. You can find lots   Transport information and fares for
of useful information on student safety     international students can be found
at the official Australian Government       at transportnsw.info/international-
website for international students          students [Sydney] or transport.nt.gov.
studyinaustralia.gov.au                     au/public/bus/darwin [Darwin]

The cities of Darwin and Sydney have        Discount vouchers, coupons and deals
dedicated web pages for international       are an efficient way of enjoying yourself
students where you can download an          on a budget. Below are two popular
international student's guide and many      websites to access a range of vouchers,
other orientation resources to help you     coupons and deals.
ease into your new city.
                                            Shop a Docket
                                            shopadocket.com.au/regions/sydney
Sydney
cityofsydney.nsw.gov.au/community/          Student Edge
community-support/internationalstudents     studentedge.com.au

Darwin                                      OUR LEARNING SUPPORT
https://nt.gov.au/learning/                 TEAM IS BEHIND YOU
international-students-and-migrants
                                            When you enrol with us, you will be
                                            supported by a professional learning
BUDGET AND LIVING COSTS
                                            support team which includes a
There is no set amount, but in 2018         dedicated Trainer, Training Coordinator
the Australian government estimates a       and Training Officer.
single international student will spend
                                            Your Training Coordinator is your first
minimum AUD $20.290 annually for living
                                            point of contact at BCA International
expenses such as accommodation, food
                                            and is available via email and phone
and transport. That is approximately
                                            throughout your course. Contact details
AUD $1,600 to $1,800 per month.
                                            are provided at orientation.

                                                        INTERNATIONAL STUDENT PROSPECTUS   13
IMPORTANT POLICIES                         ENGLISH LANGUAGE REQUIREMENT

All policies relevant to international     In addition to meeting any qualification
students studying with BCA International   pre-requisites, to study at BCA
are located on the International Student   International, we require you to have
Download Page on the BCA International     the appropriate English Language
Website at bcanational.edu.au/             proficiency to thrive in your course. An
international                              English Language proficiency level of
                                           one of the following is required:
EDUCATION AGENTS                           •   IELTS band score of 5.5 or equivalent
According to the Department of                 internationally recognised exam
Education and Training, the term               result in line with DIBP regulations.
education agents refers to 'a person or        For more information refer to
organisation (in or outside Australia)         immi.gov.au/students/english-
who recruits overseas students and             requirements.htm;
refers them to education providers.
                                           •   Satisfactorily completing ELICOS with
In doing so, the education agent may
                                               a recognised pathway partner;
provide education counselling to
overseas students as well as marketing     •   Completed secondary studies in
and promotion services to education            English in your home country
providers.'                                    equivalent to an Australian Year 12
                                               qualification or;
For your convenience BCA International
publishes a list of its approved           •   Completed Senior Secondary
education agents at bcanational.edu.           Certificate of Education in Australia
au/international                               with a satisfactory pass in 'English'
                                               or completed a recognised
                                               foundation course in Australia or
                                               other country with a pass in all
                                               subjects.

                                           Note: All documents that are presented
                                           when applying for enrolment into a BCA
                                           International course must be translated
                                           and submitted in English.

14 INTERNATIONAL STUDENT PROSPECTUS
HOW TO ENROL
STEP /01.

Submit your application with:

•   A certified true copy of your passport
•   A certified true copy of your evidence of
    English language level (IELTS 5.5 or equiv)
•   A certified true copy of your overseas
    equivalent to an Australian Senior
    Secondary Certificate (Year 12)
•   Certified true copy of any other relevant
    degrees certificates/testamurs or
    professional qualifications

STEP /02.

If your application is successful, a letter of
offer including the following documents will
be made to you:

•   Your letter of offer and Student
    Acceptance Agreement
•   Name, course, commencement date and
    duration of the course for which you are
    offered a place
•   Tuition fees and other costs

STEP /03.

Once you receive your letter of offer, you
will need to forward the following to BCA
International:

•   Signed International Student
    Acceptance Agreement
•   Copy of receipt of Payment of fees
•   Copy of Overseas Student Health Cover
•   Copy of police check (if required)

BCA International will issue you with an
electronic Confirmation of Enrolment (eCoE).
This is required to obtain a visa to study in
Australia. You will be ready to begin your
studies once your student visa has been
issued.
                 INTERNATIONAL STUDENT PROSPECTUS   15
STUDENT VISA
Student Visas are administered by the
Department of Home Affairs. For more
information, please visit the Home Affairs
website.

For periods of study greater than 3 months, a
Student (Temporary) Visa is required by non-
Australian residents and is granted only if they
enrol in a registered, full-time course in Australia.
To maintain enrolment in their registered course a
student must;

•   Maintain Overseas Student Health Cover
    (OSHC) during your stay in Australia;

•   Continue to have sufficient financial capacity to
    support your study and stay in Australia;

•   Maintain satisfactory attendance in your
    course and course progress for each study
    period as required by your education provider;

•   and notify BCA International of any changes in
    your residential address within 7 days

All courses for international students, and the
Australian education and training institutions that
offer them, must be registered with the Australian
Government on CRICOS.

Generally, an international student is issued with a
multiple entry Visa for the duration of their course
in Australia. This allows students to travel back
and forth to Australia within the period for which
the Visa has been granted.

If students wish to extend their stay in Australia
for further study they will need to lodge an
application for a further Visa.

16 INTERNATIONAL STUDENT PROSPECTUS
BRINGING MY FAMILY
Most student Visas allow you to bring your family members
to Australia as your dependants (check your individual
circumstances with the Department of Immigration and Border
Protection See: 2.3 Arranging Visas). Family members include
your spouse, and you and your spouse's dependent children.
Before bringing your spouse or children to Australia, you will
have to prove that you can support them financially. The cost
of supporting a family in Australia is very high. You may have
to consider and discuss many issues with your family. For more
information visit www.homeaffairs.gov.au

Issues to Consider
Rather than bringing your family together with you to Australia,
some students may find it useful to arrive first, settle into studies,
find appropriate accommodation, adjust to living in Australia and
then arrange for their family to join them.

Before making a decision to bring your family to Australia it is
important to consider the following issues:

•   The cost of airfares for your family to and from Australia;
•   Possible higher rent for a larger home;
•   Limited employment opportunities for your spouse;
•   Extra costs for food, clothing and other necessities;
•   The effect on you/studies if your family is not happy in Australia;
•   Whether your children will adjust to school in Australia;
•   Waiting lists for child care centres; and
•   Whether to come alone to Australia first and arrange things for
    your family, or to all come at the same time.
MODES OF DELIVERY
BCA International delivers face-to-face training at our
campuses in Sydney and Darwin, with employment based
practical training (for some qualifications).

REAL WORKPLACE EXPERIENCE                  opportunity provided to them by
                                           BCA International unless there are
You may need to complete work              compelling and special circumstances
placement as part of your qualification,   that would prevent them from working
putting into practice your newly           in such a placement (for example,
acquired skills and building valuable      conflict of interest, or religious/cultural
networks with employers and other          protocols.)
learners who are undertaking the same
qualification. These placements are        Note: For most work placements you will
conducted with centres and businesses      require a Police Check and potentially
outside the BCA International              a Working With Children's (WWC) check.
campuses but are all within the Sydney     The WWC will need to be conducted in
Metropolitan area in NSW or within         Australia, however you will need to get a
Darwin in the Northern Territory.          Police Check in your home country prior
                                           to arriving in Australia and bring it with
BCA International will source a            you.
suitable work placement venue for
all international students enrolled        You will be provided with a work
in a qualification which includes a        placement log book outlining tasks
work placement component. Students         relating to your qualification if it
may wish to suggest an organisation        requires work placement.
they want to undertake placement at,
                                           You will be required to complete the
however this will be subject to BCA
                                           workbook during your placement,
International's approval. Students
                                           logging the hours of practical work you
cannot refuse a practical placement
                                           have undertaken during your studies.

18 INTERNATIONAL STUDENT PROSPECTUS
Your trainer will come to visit you         INDUSTRY BASED LEARNING
during your placement and you will be
allocated a supervisor at the placement     We teach you skills and knowledge for
organisation who will confirm your tasks.   the workforce.

Qualifications that require work            Industry (competency) based training
placement will have a minimum number        is centred on the concept of learning
of hours you will have to complete. For     and using new, transferable skills
example, for the Diploma of Community       and knowledge. Vocational training
Services Work, you will be required to      emphasises job readiness and the ability
complete 200 hours of work placement        to do a first class job in a workplace.
during your studies. This time is
scheduled within the duration of the        When completing an accredited training
course. For details of the qualifications   course with BCA International, you
that require work placements, visit         will be studying units from nationally
our website bcanational.edu.au/             recognised training packages -
international                               the qualification will be accepted
                                            everywhere in Australia.
When signed by your supervisor or
supervisor/s, this logbook will become      Australian competency standards have
a record of activities that you have        to be universal and describe the specific
participated in and will help to confirm    work activities and skills, and show the
the theory you are learning during your     types of evidence which demonstrate
face to face training sessions.             your competence. The assessment of
                                            these units of competency confirm that
There is a section to outline or provide    you have relevant skills and knowledge
additional evidence that will confirm       and will be able to use what you have
your learning such as simulations           learnt in different contexts.
from face to face classes or previous
experience – your trainer will be able to   If you receive a mark of 'not yet
assist you in filling out this section.     competent' you will be given
                                            suggestions for improvement and the
Your work placement agreement forms         opportunity to resubmit evidence of
are an integral part of this process. It    your competency.
will contain the placement address,
approval, etc. Please ensure that you
are familiar with the content in the work
placement agreement.

For further assistance or to request an
additional logbook, contact your Training
Coordinator.

                                                        INTERNATIONAL STUDENT PROSPECTUS   19
ALL COURSES AT A GLANCE
                                                                                                                Full
      Course              CRICOS        Duration                                                                        Discounted
                                                             Mode             Pre-req.       English          Course
      Name                 Code          (terms)                                                                        Course cost
                                                                                                               cost*

CHC43015                 089888G         4 Terms        Face-to-face            None        IELTS 5.5         $12,000     $9,800
Certificate IV in                                        on campus                          or equiv.
Ageing Support                                             + Work
                                                         placement

CHC52015                 089889G         4 Terms        Face-to-face            None        IELTS 5.5         $14,000     $9,800
Diploma of                                               on campus                          or equiv.
Community                                                  + Work
Services                                                 placement

BSB51915                 087693B         4 Terms        Face-to-face            None        IELTS 5.5         $12,000     $6,200
Diploma of                                               on campus                          or equiv.
Leadership and
Management

BSB61015                 087694A         4 Terms        Face-to-face            None        IELTS 5.5         $12,000     $6,200
Advanced                                                 on campus                          or equiv.
Diploma of
Leadership and
Management

CHC50113                 092733A         8 Terms        Face to Face            None        IELTS 5.5         $28,000     $19,600
Diploma of                                               on campus                          or equiv.
Early Childhood                                            + Work
Education and                                            placement
Care

CHC50213                 092734M         8 Terms        Face to Face            None        IELTS 5.5         $28,000     $19,600
Diploma of                                               on campus                          or equiv.
School Age                                                 + Work
Education and                                           placemtent
Care

* Please note fees are subject to change. Tuition fees include training and resources plus Student ID card.

20 INTERNATIONAL STUDENT PROSPECTUS
UNIVERSITY ARTICULATION
BCA International has agreements with Australian universities for our qualifications to articulate
into undergraduate bachelor degrees. We are also in negotiations with other universities to
expand this offering.

    BCA International                                                                                                     Potential Points
                                      Tertiary Qualification                  Higher Education Provider (HEP)
      Qualification                                                                                                         Articulated

                                      Bachelor of Business                         Charles Sturt University                  32 out of 92

                                      Bachelor of Business                         Think Education Group                    80 out of 240

         BSB51107                     Bachelor of Business                         University of Newcastle                  30 out of 240
        Diploma of
       Management                     Bachelor of Business                  University of Southern Queensland                 8 out of 24

                               Bachelor of Business Administration          University of Southern Queensland                 8 out of 24

                                  Associate Degree of Business              University of Southern Queensland                 8 out of 16

                                  Bachelor of Business Studies                     Charles Sturt University                  32 out of 192

                                      Bachelor of Business                         Think Education Group                    120 out of 240
        BSB60407
    Advanced Diploma                  Bachelor of Business                         University of Newcastle                  40 out of 240
     of Management
                                      Bachelor of Business                  University of Southern Queensland                 9 out of 24

                               Bachelor of Business Administration          University of Southern Queensland                 9 out of 24

        BSB51915                                                                                                              32 to 64
  Diploma of Leadership           Bachelor of Business Studies                     Charles Sturt University                  out of 192 *
     and Management

       BSB61015                      Bachelor of Business
  Advanced Diploma of                                                                                                         32 to 64
                                      (any specialisation)                         Charles Sturt University
    Leadership and                                                                                                           out of 192 *
                                OR Bachelor of Business Studies
     Management

                                     Bachelor of Social Work                        University of Sydney                    48 out of 192

                                  Bachelor of Human Services                University of Southern Queensland                 8 out of 24

                                     Bachelor of Education                  University of Southern Queensland                 4 out of 32
                                (Early childhood specialisation)
        CHC50612
       Diploma of                     Bachelor of Education                 University of Southern Queensland                 6 out of 32
       Community                     (Primary specialisation)
      Services Work
                                     Bachelor of Social Work                     Charles Darwin University                  80 out of 320

                                    Bachelor of Humanitarian                     Charles Darwin University                  60 out of 240
                                     and Community Studies

                               Bachelor of Social Work (Honours)               Central Queensland University                48 out of 192

                                     Bachelor of Social Work                        University of Sydney                    48 out of 192

         CHC52015                    Bachelor of Social Work                     Charles Darwin University                  80 out of 320
        Diploma of
        Community                   Bachelor of Humanitarian
          Services                                                               Charles Darwin University                  60 out of 240
                                     and Community Studies

                               Bachelor of Social Work (Honours)               Central Queensland University                48 out of 192

                                   Bachelor of Education Early                   Charles Darwin University                  50 out of 320
        CHC50113                      Childhood Teaching
       Diploma of
     Early Childhood
    Education and care             Bachelor of Education Early
                                                                                 Charles Darwin University                  30 out of 320
                                      Childhood Teaching

Note: BCA International cannot guarantee students a place in a university intake - the University's regular mature age application processes
apply. * Contact BCA International for details of credit transfer for your course
LET US
                                                              HELP YOU
                                                          Do you have a question?
                                                            Please contact us at
                                                     international@bcanational.edu.au
                                                               or by phone on
                                                              +61 2 8585 5588

HEAD OFFICE                               PARAP CAMPUS DARWIN
LEVEL 2 TABLET HOUSE, 29 REFINERY DRIVE   37 GREGORY STREET
(PO BOX 568) PYRMONT NEW SOUTH WALES      PARAP NORTHERN TERRITORY 0812
2009                                      T +61 (0) 8 8942 3580 F +61 2 9555 7374
                                          E INTERNATIONAL@BCANATIONAL.EDU.AU
YORK STREET CAMPUS SYDNEY                 WWW.BCANATIONAL.EDU.AU/INTERNATIONAL
LEVEL 1, 65 YORK STREET
SYDNEY NEW SOUTH WALES 2000               REGISTERED TRAINING ORGANISATION
T +61 (0) 2 8585 5588 F +61 2 9555 7374   PROVIDER NO: 91758
E INTERNATIONAL@BCANATIONAL.EDU.AU        CRICOS PROVIDER CODE 03419D
01 INTERNATIONAL STUDENT PROSPECTUS
WWW.BCANATIONAL.EDU.AU/INTERNATIONAL      A PART OF BCA NATIONAL TRAINING GROUP
                                          V1.9 APRIL 2018