SACRED HEART CATHOLIC HIGH SCHOOL
Page content transcription
If your browser does not render page correctly, please read the page content below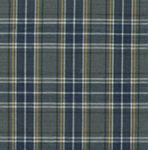 SACRED HEART
CATHOLIC HIGH SCHOOL
2020-2021 STUDENT-PARENT HANDBOOK
7th through 12th Grades

Dr. Elizabeth Yankay, Director of Administration
                                                       COVID-19 NOTICE
                                                       The "COVID-19 Policies and Procedures" on pages 7-12 outline
High School & Administrative Offices                   Sacred Heart Catholic School's response to the COVID-19
510 West Pine Street                                   pandemic. These policies and procedures supersede related
Hattiesburg, Mississippi 39401                         policies and procedures contained in the 2020-2021 Student-
Phone: (601) 450-5736 Fax: (601) 450-5739              Parent Handbook until further notice.

Elementary School & Mailing Address
608 Southern Avenue                                        Sacred Heart Athletic Complex
Hattiesburg, Mississippi 39401                             3527 Veterans Memorial Drive
Phone: (601) 583-8683 Fax: (601) 583-8684                  Hattiesburg, MS 39402

Website: www.shshattiesburg.com

This handbook is designed to be a synopsis of the policies and procedures of this school and is not intended to
be all-inclusive. General policies applicable to all schools within the Catholic Diocese of Biloxi, as well as local
school policies govern the school. These policies are available for your review in the school office and on the
diocesan website (www.biloxidiocese.org). It is expected that the handbook, local policies and general diocesan
policies are consistent; however, at certain times due to human error and/or amendments to various parts,
conflicts may arise. When no policy or procedure exists which specifically addresses a particular situation, a
principal should proceed with a course of action based on other policies and procedures dealing with similar,
related, or parallel situations and the mission, philosophy, objectives and/or procedures of the school. The
policies and procedures of the Catholic Diocese of Biloxi will take precedent if there is a conflict in policies of the
school.

The Handbook of Catholic School Policies (2011), delineates the roles of Pastors, Principals, School Advisory
Councils and Parent Teacher Organizations.

The decisions of the Principal are final and appeals to the Diocesan School Advisory Council are for cases of
expulsion only. No appeals of the Principal's decision can be made to the local School Advisory Council (From
The Handbook of Catholic School Policies, 2011).

  THE PRINCIPAL OR THE DIRECTOR OF ADMINISTRATION HAS THE RIGHT TO AMEND ANY PART OF
                    THIS HANDBOOK IN THE BEST INTEREST OF THE SCHOOL.
Table of Contents
The Sacred Heart Way ................................................................ 2                Standardized Tests ........................................................... 34
Introduction ................................................................................ 2        Teachers ........................................................................... 34
Faculty and Staff ......................................................................... 5          Withdrawals & Transfers .................................................. 34
COVID-19 Policies and Procedures ............................................. 7                  Attendance ............................................................................... 35
Parent Involvement .................................................................. 13               Valid Excuses .................................................................... 35
     Parent Teacher Organization (PTO) .................................. 13                           Written Excuse Policy ....................................................... 35
     Family Service Hours ......................................................... 13                 Late Arrivals/Tardies......................................................... 35
     Virtus Safe Environment Training ..................................... 13                         Check Out Policy ............................................................... 36
Calendar, Bell Schedules & Important Dates ............................ 14                             Make-Up Work Policy ....................................................... 36
     Crusader Circles ................................................................ 15         Student Health ......................................................................... 37
     High School Mass .............................................................. 15                Illness and Injury............................................................... 37
     PowerSchool ..................................................................... 15              Administration of Medication .......................................... 37
     Progress Reports ............................................................... 15               Communicable Diseases ................................................... 37
     Report Cards ..................................................................... 15        Arrival and Dismissal Procedures ............................................. 39
     High School Bell Schedules ............................................... 15                     Parking & Drop-Off/Pick-up Routes.................................. 39
Campus Facilities & Services ..................................................... 17                  Student Drivers ................................................................. 39
     Accident Insurance ........................................................... 17                 Elementary Drop-off/Pick-up by HS Students .................. 39
     Asbestos Plan .................................................................... 17             Leaving Campus ................................................................ 39
     Athletic Facility Use .......................................................... 17               After School Care .............................................................. 40
                                                                                                         th
     Cafeteria/Food Deliveries ................................................. 17                    7 Period Release Program for Seniors ............................ 40
     Care of Property................................................................ 17          Student Code of Conduct ......................................................... 41
     Communication with Parents ........................................... 17                         School-wide Student Expectations ................................... 41
     Emergency/ Inclement Weather Procedures .................... 18                                   Behavior ........................................................................... 41
     Field Trips.......................................................................... 18          Bullying ............................................................................. 41
     Parent Transportation for Events & Field Trips................. 19                                Electronic Device Policies/Cell Phones ............................. 43
     Fire and Severe Weather Drills ......................................... 19                       Classroom Rules ............................................................... 44
     Lockdowns ........................................................................ 19             Computer Use & Computer Lab Access ............................ 44
     Lost & Found ..................................................................... 19             Conduct That Damages the School ................................... 44
     Office Hours ...................................................................... 19            Dance Policies................................................................... 44
     Photo/Video Release & Permission to Publish ................. 20                                  Drug/Alcohol Policy .......................................................... 45
     PLC Early Dismissal Days ................................................... 20                   Items Prohibited From School .......................................... 48
     Posters and Flyers ............................................................. 20               Lockers ............................................................................. 48
     School-Sponsored Trips .................................................... 20                    Non-School Related Conduct/Governance Policy ............ 48
     Special Issues for the Senior Class .................................... 20                       Participation in Extra-Curricular Activities/Honors .......... 48
     Technology in the Classroom ............................................ 21                       Photography & Videos...................................................... 49
     Tobacco and Alcohol Policy .............................................. 21                      Safety of Students and Faculty ......................................... 49
     Use of the Telephone........................................................ 21                   Search ............................................................................... 49
     Visitors and Security ......................................................... 21                Textbooks ......................................................................... 49
Tuition & Fees ........................................................................... 22          Tobacco Policy .................................................................. 49
     Cafeteria Charges .............................................................. 23               Weapons .......................................................................... 49
     School-Wide Delinquent Payment Policies ....................... 24                                Areas of Special Concern .................................................. 49
Admissions ................................................................................ 25    Discipline .................................................................................. 51
Academics ................................................................................. 27         Ladder of Discipline .......................................................... 51
     Academic Grading Scale .................................................... 27                    Infractions ........................................................................ 53
     Category Weighting .......................................................... 27                  After School Detention ..................................................... 53
     Class Rank ......................................................................... 27           In School Detention .......................................................... 53
     Curriculum ........................................................................ 27            Out of School Suspension ................................................. 53
     MDE Diploma Endorsement Options ................................ 28                               Expulsion .......................................................................... 54
     Graduation Requirements ................................................ 29                       Discipline Contract ........................................................... 54
     Academic Honors .............................................................. 30                 Appeals Process ................................................................ 54
     Accelerated Courses ......................................................... 31             Sacred Heart Athletics .............................................................. 55
     Advanced Placement Courses ........................................... 31                         Academic Eligibility Requirements ................................... 55
     Dual Credit Courses .......................................................... 31                 Other Requirements ......................................................... 55
     Exam Exemptions .............................................................. 32                 Extra-Scholastic Sports Participation ................................ 55
     Mississippi Scholars Recognition ...................................... 32                        In-Season Team Sport Participation ................................. 55
     Promotion ......................................................................... 33            60% Rule ........................................................................... 55
     Retention .......................................................................... 33           Tobacco and Alcohol Policy .............................................. 55
                                                                                                   th    th
     Reading and Dyslexia Services .......................................... 33                  7 -12 Grade Dress Code ........................................................ 57
     Scheduling......................................................................... 33       Policy Regarding Complaints of Abuse to Minors .................... 61
May we be students and teachers who are anchored in the Christian FAITH,
                 always showing RESPECT to others and our school,
           and may we HONOR God with our thoughts, actions and deeds.
                            It is the Sacred Heart Way.

    The Sacred Heart Way
    Sacred Heart Catholic School students have embodied the principles of faith, respect and honor for generations. It is the
    desire of the administration to continue this 119 year tradition by educating students on these principles and how they
    relate to day-to-day situations. Through The Sacred Heart Way, students will have a clear understanding of the principles
    that have guided our student body to become well-respected individuals and our school to become one of the best schools
    in South Mississippi. Students will grow as individuals while understanding the importance of these principles in their daily
    lives.

    Students will be educated on The Sacred Heart Way on the first day of school and will be expected to adhere to the
    standards of The Way daily by learning its pledge statement. They will recite the pledge during morning announcements
    and will be reminded of its components through educational and visual presentations in the school. They will write the
    three guiding principles of "Faith, Respect and Honor" on each assignment submitted for a grade. The Sacred Heart Way
    will be fully integrated into all school activities including sports, clubs and events.

    The Pledge Statement

                     May we be students and teachers who are anchored in the Christian FAITH,
                                always showing RESPECT to others and our school,
                         and may we HONOR God with our thoughts, actions and deeds.
                                           It is the Sacred Heart Way.

    The Principles of Faith, Respect and Honor
        ▪    Faith is our foundation. Our faith in God leads us to truth, strength and hope.
        ▪    Respect creates an environment that is positive and productive. We must show respect for our school, our
             teachers, administration, staff, fellow students and ourselves.
        ▪    Honor is honesty and integrity in all that we do – including our work, tests and assignments.

Introduction
Welcome
The administration and staff of Sacred Heart Catholic School welcome students and their families to the new school year. Sacred
Heart School is a unique and progressive school committed to quality education. At Sacred Heart our curriculum is designed to meet
the needs of each individual student in preparation for a challenging future. To increase the degree of educational success, it is
imperative that the teachers, parents, and administration communicate openly and frequently concerning the progress of students.
Newsletters, regular conferences and direct contact with parents are part of these efforts. Parents are encouraged to initiate their
own contacts whenever necessary.
                                                                 2
Sacred Heart Catholic School is accredited regionally, nationally, and internationally adhering to all regulations of the Department of
Education of the State of Mississippi, AdvancED's Southern Association of Colleges and Schools Council on Accreditation and School
Improvement (SACS CASI), the National Catholic Education Association and the Catholic Diocese of Biloxi.

Mission Statement
"Sacred Heart Catholic School, a ministry of Sacred Heart Parish, anchored in the Christian faith, focuses on individual growth,
academic excellence and service in a safe and nurturing environment."

The mission of Sacred Heart School is to create a Catholic environment in which quality education is provided for each student. The
mission, rooted in the Christian heritage of the past and patterned in the present, is directed to the future. Hence, it proposes to
instill in our youth a conviction of truth consistent with doctrine and values of the Catholic Church. It proposes therefore to provide
an environment conducive to intellectual excellence and caring for others.

We believe that "community" is a Christian ideal to be desired so we foster a sense of community between the teachers, staff,
parents, and children. We are consistent and fair in our implementation of all rules and regulations listed in the handbooks and of all
school policies listed in the Diocesan policy book.

Sacred Heart's Beliefs
At Sacred Heart Catholic School, we believe we are to instill in the child a knowledge and love of the truths of our faith as taught by
the Catholic Church.

At Sacred Heart Catholic School, we believe in fostering an atmosphere in which parents and faculty are enthusiastic regarding their
mutual responsibility for the overall development of the student's academic skills necessary for success in today's contemporary
society.

At Sacred Heart Catholic School, we believe in promoting high intellectual standards with broad dimensions by promoting the
cognitive, affective, and psychomotor development of the student.

At Sacred Heart Catholic School, we believe in disciplinary policies which provide for an orderly function in an atmosphere conducive
to learning.

At Sacred Heart Catholic School, we believe we must provide diversified opportunities in both curriculum and extracurricular
activities.

At Sacred Heart Catholic School, we believe in developing in each student a sense of respect for and pride in oneself, the individual,
and one's community and country.

At Sacred Heart Catholic School, we believe in inspiring and challenging teachers and students to focus on the prime values of love,
trust, cooperation, and tolerance in the classroom.

At Sacred Heart Catholic School, we believe in developing in students a healthy self-confidence and the ability for creative
expression by establishing the kind of teacher-child and child-child relationships that will produce freedom of thought and activity
and assurance of appreciation of creative effort.

At Sacred Heart Catholic School, we believe in fostering among our students, a concern for moral and social values – a consistent
atmosphere of kindness, love, cheerfulness, honesty, and truthfulness.

Catholic Diocese of Biloxi Department of Education: "Our Vision for Catholic Schools"
    ▪    Catholic schools of the Diocese of Biloxi recognize themselves as integral to the mission of the church and as the
         responsibility of the entire church.
    ▪    God is the center foundation, author, and source of all learning.
    ▪    Trustworthiness, respect, responsibility, fairness, caring, and citizenship are essential to the well-being of individuals and
         society.
    ▪    All persons have intrinsic value and each person can contribute something of worth to society.

                                                                  3
▪   Each person is responsible and accountable for choices and decisions made.
    ▪   Catholic schools are positioned as the heart of church life and as such, share in the responsibility of being church to the
        world.
    ▪   High expectations lead to higher performance which in turn, empowers the individual and strengthens society.
    ▪   Learning is a lifelong process essential to the productive and enriched life.
    ▪   It is each individual's responsibility to respect oneself as Christ teaches, respect others in a Christ-like manner, and respect
        one's school as a gift from God.
    ▪   The Catholic schools of the Diocese of Biloxi nurture personal growth, scholarship, life-long learning service and responsible
        stewardship through a faith centered way of life.

History
Sacred Heart Catholic School (SHCS) has a rich and fruitful history in southern Mississippi. It began in 1900 with 35 students, three
Sisters of Mercy from Vicksburg, MS, and a German priest named Fr. Sylvester Greimel. The school grew slowly but steadily and
parishioners were pleased to have a school associated with their parish.

During the late 1940s, Hattiesburg, as well as Sacred Heart, was enjoying a post-World War II boom. ln 1948, a building drive began
for a new school and $200,000 was raised in cash and pledges—just a foretaste of the many ways parishioners and friends of Sacred
Heart would support this ministry throughout the years. The new school was completed in April of 1951. In 1954, the gymnasium
was completed under the leadership of Fr. John Martin. School enrollment was up and athletics was growing. Sacred Heart was
experiencing God's grace in all areas as well as the number of proud students, parents and alumni who now called Sacred Heart their
alma mater.

Then a slow but steady downturn began during the 1960s and 1970s. The school was scaled down in 1968 to a first through eighth
grade school, with one teacher per grade level. In the late 1980s, Sacred Heart began to rebound and get a second wind for many
and varied reasons. The result was steady growth and a regaining of its status, not just as a Catholic school, but as a school revered
by many in Hattiesburg and surrounding areas as one of the best schools in town.

In 2004, Bishop Thomas Rodi granted permission to reopen the high school. To accommodate the growth associated with adding a
high school, Sacred Heart underwent a $2 million transformation during the summer of 2006. The existing school building was totally
renovated, an eight-room modular building was added for the high school and a 7,000 square foot cafeteria was built. With
continued growth, the school quickly outgrew these facilities. Efforts began immediately to locate property or a facility for Sacred
Heart High School.

Three years later a 90,000 square foot building was acquired from the City of Hattiesburg for the high school. Classes began in the
new location in August 2010. This historic event allowed the elementary to grow and expand into the space once used by the high
school. Through a sizable grant from the Asbury Foundation and additional funding from Sacred Heart Church and supporters of the
school, improvements to the building and grounds have been made each year to improve the learning environment and provide
safety for students.

In 2014, property was acquired by the San Antonio Foundation for the construction of the Sacred Heart Athletic Complex. The
complex is home to baseball and softball fields and a football/soccer stadium.
                                                                                                      th
With an average annual enrollment of almost 750 students from pre-kindergarten through the 12 grade and growing graduating
classes each year, there is no doubt that Sacred Heart is in the middle of its most successful time as a school. Once again, we thank
God for the vision of those three nuns and one German priest in 1900. We are proud that Sacred Heart is a church with a school, not
a school with a church. We thank God and all those whom God has worked through and will continue to guide in the coming years
for "good ole Sacred Heart".

                                                                  4
Faculty and Staff
Administration
                  Pastor                             Rev. Ken Ramón-Landry
                  Director of Administration         Dr. Elizabeth Yankay
                  Elementary Principal               Vicki Flanagan
                  High School Dean of Students       Joe Falla, Jr.
                  Director of Athletic Programs      Joe Falla, Jr.
                  Director of Athletic Compliance    Laura Coulter

                  Accounting Assistant               Anita Brown
                  Administrative Assistant           Carrie Bell
                  Business Manager                   Mary Jensen
                  Development Director               Dianna Chmelicek
                  Social Media Content Manager       Drew Wooton
                  Director of Child Nutrition        Vickie Morgan
                  Dir. of Enrollment and Records     Monica Bellipanni
                  Dyslexia Therapist/Psychometrist   Karyn Charles
                  Facilities Director                Joe Falla, Jr.
                  Physical Plant Manager             Wesley Lee
                  School Counselor                   Kimberly Pittman
                  Testing Coordinator                Karyn Charles

7th-12th Grade Faculty & Staff
                  Art                                Helon Baker
                  Cafeteria Staff                    Katie Smith, Vickie Morgan
                  Dean of Students                   Joe Falla, Jr.
                  English                            Alexis Broussard, Anne-Marie Haigler, Betsy McIntire,
                                                     Leslyn Tamberg, Maggie Farrell
                  Foreign Languages                  Susan Bear, Michael Yore
                  Journalism/Yearbook                Susan Hauenstein
                  Mathematics                        Amy Boutwell, Sharon Coats, Tony Welch, Donna Wilson
                  Music & Theater                    Olivia Drinkwater
                  Nutrition & Wellness               Susan Hauenstein
                  Percussion                         Drew Wooton
                  Physical Education                 Lonny Schraeder
                  Receptionist                       Barbie Hasselbring
                  Religion                           Pam Graves, Phyllis Lee, Issy Reusch, Leslyn Tamberg
                  Science                            Colin Barnes, Lindsey Bussolati, Michael Hogan, Sarah Skupien
                  Social Studies                     Andrea Blissett, Karyn Charles, Wayne Pittman, Garlinda
                                                     Walls
                  Speech & Debate                    Maggie Farrell
                  Cyber Foundations                  Susan Hauenstein

Athletics
                  Director of Athletic Programs      Joe Falla, Jr.
                  Director of Athletic Compliance    Laura Coulter
                  Archery                            Lindsey Bussolati
                  Baseball                           Larry Watkins
                  Boys' Basketball                   Spencer Schurb, Matt O'Keefe, Varsity and Jr. High
                  Girls' Basketball                  Matt O'Keefe, Varsity and Jr. High
                  Cheerleading                       Sarah Skupien, Varsity; Tamekia Keys, Jr. High
                  Cross Country                      Joe Falla, Will Davey
                  Football                           Ed Smith
                  Golf                               Kerry Geroux
                                                        5
Boys' Soccer                       Joe Falla
                     Girls' Soccer                      Joe Falla, Sr.
                     Softball                           Laura Coulter
                     Swimming                           Lauren Gaudet
                     Tennis                             Teddy Viator
                     Track                              Joe Falla
                     Volleyball                         Kerry Geroux

Activities & Clubs
                     Campus Ministry                    Leslyn Tamberg
                     Fellowship of Christian Athletes   Lonny Schraeder
                     Jr. Beta Club
                     Junior Class Sponsor               Garlinda Walls
                     Mock Trial                         Maggie Farrell
                     Mu Alpha Theta                     Donna Wilson
                     National Honor Society             Andrea Blissett
                     Senior Beta Club
                     Speech and Debate                  Maggie Farrell
                     Student Council                    Sharon Coats
                     Yearbook Staff                     Susan Hauenstein

School Advisory Council
                     Dr. Frank Baugh, Laura Berry, David Casey, Collum Posey, Julia Starrett, Dr. Greg Underwood, Todd
                     Vanderbrook, Corey Whittington. A PTO representative is an ex-officio member of the council.

                                                           6
COVID-19 Policies and Procedures

The information contained in this section of the handbook is related to Sacred Heart Catholic School's
response to the COVID-19 pandemic, and hereby supersedes related policies and procedures contained in
the 2020-2021 Student-Parent Handbook until further notice.

Detailed protocols are available at shshattiesburg.com and biloxidiocese.org.

COVID-19
The novel coronavirus, COVID-19, has been declared a worldwide pandemic and is extremely contagious. As a
result, in order to resume school activities, social distancing and other essential safety measures at Sacred
Heart Catholic School have been established. The school has put in place reasonable preventative measures
and standards of behavior to reduce the spread of COVID-19 at school and school activities.

Students and faculty/staff must stay home for any one of the following criteria:
   1. Positive test for COVID-19
   2. Individual or any member of the household experiencing symptoms of COVID-19 whether they have a
      positive test or not
   3. Known close contact (within the last 14 days) with a person who is lab confirmed to have COVID-19.
      Close contact is defined as within 6 feet for a period of over 15 minutes.

Student absences for the above reasons will be counted as excused.

If a child develops symptoms or suspected symptoms of COVID-19, the parent/guardian will be contacted by
school staff and will make immediate preparations to have child picked up from school. In the event of a
medical emergency, school staff may call 9-1-1 and have child transported to a hospital or healthcare facility.

If a staff member or student suspects or knows they had COVID-19, and had symptoms, they may return to
school after:

       1.      14 days past the onset of symptoms (or test if no symptoms)
       2.      Symptoms improve, and
       3.      Fever free for 24 hours without fever reducing medication.

In the case of an employee or student who has symptoms that could be COVID-19 and does not get evaluated
by a medical professional or tested for COVID-19, the individual is assumed to have COVID-19. The individual
may not return to work/school until the individual has completed the same three step criteria listed above.

If the employee or student has symptoms that could be COVID-19 and wants to return to work/school before
completing the above self-isolation period, the individual must obtain a medical professional's note clearing
the individual for return based on an alternative diagnosis or receive two separate confirmation at least 24
hours apart that they are free of COVID via testing at an approved COVID-19 testing location.
                                                       7
August 3, 2020

Sacred Heart Catholic School
COVID-19 Return to School Plans
Grades 7-12
These protocols and procedures have been put into place through the guidance of the Diocese of Biloxi protocols, CDC and MS
Department of Health recommendations, MDE considerations, diocesan principals' discussions, weekly Zoom meetings with Mayor
Barker (attended by leading physicians of our hospitals, emergency management, county supervisors, university representatives and
the superintendents of area schools) and from conference calls with physicians on the front lines battling COVID-19. These are set to
provide the safest learning environment possible at Sacred Heart Catholic School for our students, faculty and staff during the
COVID-19 pandemic. These plans may be updated depending on direction from Governor Tate Reeves' office, the MS Department
of Health, the MS Department of Education and the Catholic Diocese of Biloxi.

Let us all remain hopeful, prayerful and be reasonable and prudent in all of our daily interactions. God be with Sacred Heart.

THE FOUR QUESTIONS
Posters will be visible at every entrance with the following four questions. If answer is yes to any of the questions, entrance to the
school will not be allowed.
–Have you had a fever as defined by the Mississippi Department of Health during the past 24 hours?
–Have you had a new or unexpected cough during the past seven days?
–Have you been around anyone exhibiting these symptoms within the past 14 days?
–Are you living with anyone who has been sick or has exhibited symptoms of COVID-19?

The school administrator or designee is authorized to take the temperature of a student. If a child becomes ill or injured while at
school, the parent will be called and the child will be isolated from other students until picked up. If parents cannot be reached, the
staff will attempt to contact other individuals listed on the emergency contact list.

Arrival & Dismissal
        Pick-up and drop-off routes will remain the same.
        Students must enter the building wearing a mask.
        Students will enter from the parking lot through the center entrance only, where temperature checks will be performed.
        Students will not be allowed to gather in the cafeteria or hallways prior to 8 a.m.
        Students will be dismissed at 3 p.m. using all rear doors.

    Morning Schedule:

         7 a.m.-7:45 p.m.           Cafeteria open for breakfast and snack purchases.
         7 a.m.-7:30 a.m.           Students arriving during this time will report to the cafeteria and move to first period classrooms
                                    at 7:30 a.m.
         7:30 a.m.- 8 a.m.          Students will pick up breakfast/snacks and report directly to their first period class. Teachers
                                    will be on duty in classrooms.
         8 a.m.                     All students should be in the first class of the day. Late arrivals must go to the office for
                                    temperature check and sign-in.

                                                                   8
School-Day
      All students, teachers and staff will be required to wear a mask throughout the day. Masks must be worn to cover both the
       nose and mouth and fit snugly to the face with no gaps. Handmade, fabric or gaiter-style masks are acceptable. Face shields
       will not be allowed. All masks should be free of offensive language and slogans/images. No political or controversial slogans
       will be allowed.
      Water fountains will not be available for use this year. Each student will be required to bring a filled water bottle to school
       each day. Please label the bottle clearly with first and last name. Water will be sold at breakfast and lunch if needed, and
       beverage machines will be located in hallway. The school will have bottled water available for emergencies.
      Locker rooms will not be used. Students will carry books from class to class. Bell schedule changes will alleviate the need to
       carry a large quantity of books.
      Break time will be taken in classrooms. Snacks should be brought from home or purchased in the cafeteria upon entering
       school in the morning.
      During class changes students will move from class to class with hands to self and wearing masks, staying to the right side of
       the hallways to eliminate congestion.
      Cafeteria seating will be marked for social distancing. Seniors will be allowed to pick up lunch from the cafeteria and eat in
       the library to eliminate crowding during lunch. Doors will be open during lunches for outside dining in the courtyard as
       weather permits. Students will be encouraged to go outdoors after eating.
      Nonessential visitors will be limited and seen by appointment only.
      Only essential vendors will be allowed on campus.
      All visitors must be screened by school personnel in the front office.
      Masks are required in the school office.

Other Activities
      Mass will be livestreamed to classrooms until conditions are suitable for students to gather in the chapel with social
       distancing in place. Worship aids will not be used. Visitors will not be allowed.
      Field trips are cancelled until further notice.
      Clubs and after school activities will meet as usual, and will be required to follow guidelines set forth for the school day (i.e.
       temperature screenings, social distancing requirements). Google Meet will be used if needed.
      High school circles have been suspended for this school year. Additional activities and guest speakers will be scheduled
       periodically for student enrichment.
      High school after school care will be available as usual.
      All athletic activities will follow the guidelines set forth by the Mississippi High School Activities Association.

Health and Sanitation
      Classroom furniture will be limited to allow adequate spacing of desks. Soft furniture will be removed from rooms to ensure
       adequate disinfection. Student desks will be arranged to face forward.
      Students will use hand sanitizer when arriving and leaving each room.
      Desks will be sanitized by teachers between each class.
      All shared items will be sanitized after each use.
      Group activities will be limited and only possible if students can be spaced adequately.
      Teachers will maintain updated seating charts to allow contact tracing if needed.
      The custodial staff will sanitize common areas and restrooms throughout the day, and clean and sanitize the building at the
       end of each day.

                                                                   9
Virtual Learning (7-12)
The following plans and procedures have been established to ensure quality, school-to-home learning for Sacred Heart students who
choose this option:

       Teachers will utilize Google Suite for Education to provide a rigorous virtual learning experience with high expectations for
        students that meet all grade-level standards. Training sessions for all teachers are currently underway.

       Teachers will record classroom lectures and lessons requiring a visual explanation. These recordings will be posted via
        Google Classroom.

       Students enrolled in laboratory-based classes will be taught via video and online resources for virtual labs. When possible,
        lab kits will be provided to virtual learners for at-home completion.

       A department chair (or designee), Mr. Falla and Dr. Yankay will be enrolled in each virtual classroom for periodic
        observations, to provide assistance when needed and ensure guidelines are being followed.

       All Sacred Heart Catholic School and Diocese of Biloxi grading policies and procedures will apply during virtual learning.

       Teachers will publish office hours in the class syllabus and will be available during those hours to answer any questions or
        assist students with assignments. Google Meet will be utilized when needed.

       Virtual learning students will follow the school's academic calendar.

       Students must be committed to virtual learning. Attendance will be taken for each class daily.

       Students must have access to a computer and reliable internet access. Students experiencing technology problems should
        contact teachers as soon as possible.

       Bell ringer assignments and exit slips will be used to monitor student activity during the scheduled class time. Tests will be
        open in Google during the time that in-school students are taking them. They will be due at the end of class for all students.

       All quarterly, semester and final exams must be taken on the Sacred Heart Catholic School campus. Precautions will be taken
        to ensure an exam area that is separate from the general student population. The exams will be proctored by Sacred Heart
        personnel, and the areas will be sanitized thoroughly before and after each use.

       Academic dishonesty of any kind will not be tolerated. Students must demonstrate integrity. Cheating, plagiarism,
        disclosure of assignments to others or unauthorized collaboration with others will result in academic consequences.
        Assignments and exams are not to be shared publicly, as they remain the property of Sacred Heart Catholic School.

       Students must register for virtual learning each semester, and a new agreement and consent form must be signed at the
        beginning of each semester if School-To-Home Virtual Learning is chosen.

       Full tuition and fees are required for the School-to Home Virtual Education Program in accordance with the financial
        policies of Sacred Heart Catholic School.
       Students may not participate in non-virtual athletics or extracurricular activities during the time of the School-to-Home
        Virtual Education Program.

Simultaneous online teaching by faculty via Google Suite for Education and/or SeeSaw will ensure smooth transitions for students
requiring quarantine during the school year.

                                                                 10
News Regarding School Uniforms, Shoes, Masks and Water Bottles
July 10, 2020
School Uniforms
We know you have all been patiently waiting to hear an update on our new school uniforms and plans for used uniform
sales. We are hopeful the details outlined below will help you better understand our current supply situation and the
solutions provided for the start of school.

       The manufacturing facilities for our new Crusader Blue uniforms were shut down for an extended period of time
        due to COVID-19, and shipments have been delayed. Delivery times for some items have now been pushed until
        the end of August or early September. We regret that this unforeseen situation has occurred, but understand
        the reality of uncertain times.

       Our new vendor, Uniforms and Accessories, has a limited stock of merchandise for boys in PreK-12th grades and
        girls in PreK-3rd grades (jumpers and blouses only). You may purchase these items at uniformsacc.com
        (password: crusaders) or by visiting their location in Meridian.

        The plaid shorts (PK-6th) and skirts (4th-12th) for girls are two of the main items that are not currently available.

       Uniforms and Accessories will hold an on-site sale in early September with personnel on hand to assist with
        custom fittings. They will bring their entire inventory to the school for the sale, so merchandise will be available
        to take home the day of the sale. Details will be sent to parents once the date has been confirmed.

       You may purchase used uniforms at the Crusader Closet Used Uniform Sale on July 15, 2020. The sale will be
        held by appointment to ensure social distancing. A signup link will be posted on the website and in the Crusader
        News on Monday.

       As always, students may wear uniforms from last year. Rising 7th graders may wear elementary style uniforms
        from last year through the end of September.

       Perhaps the best news of all is that due to this unforeseen situation, we are relaxing our uniform rules
        through the end of September and celebrating Crusader Spirit! Through September 30th, students will not be
        required to have a Mass uniform and will have the option of wearing the following items on any school day:
             Any Sacred Heart t-shirt
             Khaki or navy shorts/skort/pants
             Blue jeans with no holes. (Athletic shorts, sweatpants and leggings may not be worn.)

        We encourage all families to purchase uniforms or wear used uniforms if possible, but these options are
        available to all students on any school day. GO SADERS!
        By October 1, 2020, all students should be in uniform according to the Sacred Heart Catholic School Dress
        Code in the Student-Parent Handbook.

       If you have any questions regarding uniforms, please email the office at office@shshattiesburg.com and
        someone will respond.

SHOES & SOCKS
The uniform policies have been updated to include more options for shoes and socks. Please review the appropriate
policies for details. Shoes may be purchased from any retailer, so students are expected to be in school shoes beginning
August 6th.

                                                             11
MASKS
Our mask protocol has been updated to include the following:
       All 1st through 12th grade students will be required to wear a face mask due to COVID-19. Masks are
       encouraged for PreK and kindergarten students, but are only required when attending Mass. Masks must be
       worn to cover both the nose and mouth and fit snugly to the face with no gaps. Handmade, fabric or gaiter-style
       masks are acceptable. Face shields will not be allowed. All masks should be free of offensive language and
       slogans/images. No political or controversial slogans will be allowed.

WATER BOTTLES
Water fountains will not be available for use this year. Each student will be required to bring a filled water bottle to
school each day. Please label the bottle clearly with your child's first and last name. The school will have bottled water
available for emergencies.

                                                           12
Parent Involvement
Parent Teacher Organization (PTO)
The PTO at Sacred Heart is a very involved group of volunteers who work tirelessly to maintain and assist the school in providing
quality education. Each parent is automatically a member of the PTO and should be active in all the functions.

Family Service Hours
Each registered family at Sacred Heart School is required to perform 15 hours of creditable service to the school each year. Families
receiving financial assistance are required to perform 30 hours per school year. This program is administered by the business office
                                                                                               th
and administration. All service hours for the school year must be completed prior to May 10 of each year and recorded on the
family's service hour sheet in the elementary or high school office. It is the family's responsibility to maintain the log of service
hours.

Those families who do not fulfill their required service hours will be assessed a $150 fee by the school at the end of the school
year, and report cards will be held until the fee is paid. Families receiving financial assistance who do not perform service hours
will lose eligibility for future financial assistance.

Service hours must directly benefit Sacred Heart Catholic School. (i.e. Girl Scout/Boy Scout leaders must be for a troop associated
with the school.) Coaching recreational teams for leagues outside the school or volunteering at church do not count as service hours.
While we encourage our parents and students to support their churches and applaud that effort, service hours are intended to
create a volunteer base to assist the school in maintaining an affordable tuition rate. Service hours will be limited to creditable
service in areas such as those listed below:
          PTO Events                 School Sporting Events            PTO Board                  Cafeteria Volunteer
          Classroom/Office Helper Field Trip Chaperone                 Fundraising                Room Parent*
          Book Fair Volunteer        General Maintenance               Girl Scout/Boy Scout Leader
          Youth Athletic/Cheer Coach

Note: All positions require a complete background check and/or Virtus training. The Catholic Diocese of Biloxi and Sacred Heart
Catholic School requires volunteer drivers to have minimum insurance liability limits of $100,000/$300,000. A copy of a current
"Declarations Page" of the insurance policy stating this coverage and a Volunteer Driver Information Form must be on file in the
school office prior to any travel involving students. This form is available on the school website and must be updated as the policy
renews.

Virtus Safe Environment Training
Adults are responsible for protecting children and for creating safe environments for them. Volunteers and employees of Sacred
Heart Parish and School who have any involvement with children must attend a Safe Environment Training Session. All adult
volunteers must attend a "Protecting God's Children" training class to participate in parish and/or school activities, or be in a
classroom.

The VIRTUS™ program, "Protecting God's Children," is used to train employees and volunteers. The session covers the scope and
nature of child sexual abuse. It gives five specific steps adults can take to protect children. Parents must pre-register with the
VIRTUS Program for the "Protecting God's Children" session. Registration information is emailed to parents as sessions are
scheduled.

                                                                 13
Calendar, Bell Schedules & Important Dates
Summer Office Hours (May 26-July 31)
Monday-Thursday, 8 a.m. until 1 p.m.
Closed June 8-12th & June 29-July 3

August 3                Teacher/Staff Opening Session
                        Offices Closed                         January 4                 Staff Development Day

August 4                Regular Office Hours Resume            January 5                 Return to School
                        (7:30 a.m.-3:30 p.m.)
                                                               January 18                Martin Luther King, Jr. Holiday
August 4                Diocesan Mass for
                        Teachers/Staff                         January 20                PLC Early Dismissal Day
                        Offices Closed
                                                               February 15-16            Mardi Gras Holidays *
August 6                First day of classes
                                                               February 24               PLC Early Dismissal Day
August 19               PLC Early Dismissal Day                                                                  th   th
                                                               March 9,10, 11, 12        Third Quarter Exams (7 -12 )
September 7             Labor Day Holiday – No School
                                                               March 12                  End of Third Quarter
September 16            PLC Early Dismissal Day
                                                               March 15-19               Spring Break
                                                th   th
October 6,7, 8, 9       First Quarter Exams (7 -12 )
                                                               March 24                  PLC Early Dismissal Day
October 9               End of First Quarter
                                                               April 2, 5                Easter Holidays *
                                                                                                                    th
October 12              Columbus Day Holiday                                             (Return on Tuesday, April 6 )
                        No School
                                                               April 14                  PLC Early Dismissal Day
October 21              PLC Early Dismissal Day
                                                               May 15                    Graduation, 10 a.m.
November 18             PLC Early Dismissal Day                                          High School Chapel

November 23-27          Thanksgiving Holidays                  May 18, 19, 20, 21        Fourth Quarter Exams
                                                                                           th  th
                        No School                                                        (7 -12 )

December 9              PLC Early Dismissal Day                May 24                    End of Fourth Quarter
                                                                                         Last day of classes
December 14 ,15 ,16, 17 Second Quarter Exams                                             11:30 a.m. Dismissal
                          th  th
                        (7 -12 )

December 18             End of Second Quarter
                        Early dismissal (11:30 a.m.)
                                                               PLC Early Dismissal Schedule:
December 21-Jan 4       Christmas Holidays                     1 p.m. Elementary
                                                               1:10 p.m. High School

                                                               * February 15, 16 and April 5 holidays will be used as makeup
                                                               days for emergency days taken during the school year, if
                                                               needed.

                                                          14
Crusader Circles
Change due to COVID-19: Crusader Circles have been suspended for this school year. Additional activities and guest
speakers will be scheduled periodically for student enrichment.

Students in grades 7 through 12 are grouped in Crusader Circles which meet throughout the school year. Each circle is
facilitated by a teacher or staff member and includes 10-15 students representing all grade levels. The Crusader Circle
program aims to deepen the connections among the community of students, teachers and staff at Sacred Heart Catholic
High School in meaningful growth oriented experiences and forums. The Crusader Circles promote development and
education of the whole child, including their emotional, social, moral and personal well-being. The program seeks to create
a climate of caring communication by providing a framework of trusted relationships and individual support. Circle topics
relate to teen issues, and activities and service opportunities provide enrichment within a small group setting. The Crusader
Circles will enrich each student's life while at Sacred Heart Catholic High School, and resonate through young adulthood as
our students strive towards their futures.

High School Mass
Change due to COVID-19: Mass will be livestreamed to classrooms until conditions are suitable for students to gather in the
chapel with social distancing in place. Worship aids will not be used. Visitors will not be allowed.

When conditions are suitable, Mass is held in the High School Chapel, on Thursdays at 9:30 a.m. as scheduled on the school
calendar and on various Holy Days of Obligation. Parents, parishioners and other guests are welcome to attend Mass and
should refer to the calendar on the school website for a schedule. The Mass lasts approximately 1 hour.

PowerSchool
All parents are given access to attendance, grades and assignment data through the PowerSchool Student Information
System. A link to PowerSchool is provided on the school website at shshattiesburg.com. Passwords and log-in information
are provided at the beginning of the school year.

Progress Reports
Information regarding student progress is available online on PowerSchool. (Printed Progress Reports are not sent home.)
Parents are urged to monitor the academic progress of their child(ren) on a regular basis. The mid-point of each quarter is
noted on the school calendar as a "Progress Check Date."

Report Cards
Grades for each quarter are available on PowerSchool for viewing at the end of each quarter. Report cards will be issued to
students at the end of the first semester and mailed to parents at the end of the year. Report cards will be held and access
to PowerSchool denied - at the end of each quarter or the end of the school year - for any student whose parents are
delinquent in fees, tuition, cafeteria and other account charges. See individual sections for more information.

High School Bell Schedules
The high school will implement a modified block schedule for the 2020-2021 school year. Classes will meet for
longer periods on alternating days, with the exception of 7th period which will meet every day.

An "A Day" will always include 1st, 2nd, 3rd and 7th period classes and a "B Day" will always include 4th, 5th, 6th and
7th period classes, regardless of the specific bell schedule required for the school day (regular, Mass, early
release).

Each school day will be marked as an A or B day on the school calendar on the website. The days will alternate
day-by-day beginning with the first day of school on August 6, which will be an "A Day".

In the event of the cancellation of classes (e.g. inclement weather), classes will not be rescheduled for the
following day. Classes will resume the next day according to the schedule as posted on the school calendar.
                                                             15
Regular Bell Schedule
 A   B                           st
                               1 Lunch                          2nd Lunch                 3rd Lunch
Day Day

1st   4th   1st Block                                            8:00 – 9:50

                           Class 9:54 – 10:30                Class 9:54 – 11:10
                                                                                       Class 9:54 – 11:45
2nd   5th   2nd Block    1st lunch 10:30 -10:55           2nd lunch 11:10 – 11:35
                                                                                    3rd Lunch 11:45 - 12:10
                          Class 10:59 – 12:10               Class 11:39 – 12:10

3rd   6th   3rd Block                                           12:14 – 2:00

7th   7th   7th period                                           2:04 – 3:00

                                            Mass Day Bell Schedule
 A     B                                                                                  3rd Lunch
                                1st Lunch                       2nd Lunch
Day   Day

1st   4th    1st Block                                         8:00 – 9:25 a.m.

              Mass                                            9:30 – 10:30 a.m.

                                                            Class 10:34 – 11:15       Class 10:34 – 12:03
                         1st Lunch 10:34 – 10:59
2nd   5th   2nd Block                                     2nd Lunch 11:15 - 11:40   3rd Lunch 12:03 – 12:28
                           Class 11:03 – 12:28
                                                            Class 11:44 – 12:28

3rd   6th    3rd Block                                        12:32 – 1:58 p.m.

                7th
7th   7th                                                     2:02 – 3:00 p.m.
              period

                                       Early Release Bell Schedule
 A     B                                                                                  3rd Lunch
                                1st Lunch                       2nd Lunch
Day   Day

1st   4th    1st Block                                           8:00 – 9:15

2nd   5th   2nd Block                                           9:19 – 10:30

                                                            Class 10:34 – 11:10
                         1st Lunch 10:30 – 10:55                                      Class 10:34 – 11:45
3rd   6th   3nd Block                                     2nd Lunch 11:10 - 11:35
                           Class 10:59 – 12:15                                      3rd Lunch 11:45- 12:15
                                                            Class 11:39 – 12:15
                7th
7th   7th                                                     12:19 – 1:10 p.m.
              period

                                                     16
Campus Facilities, Policies & Services
Accident Insurance
Sacred Heart Catholic School provides insurance for students with accidents occurring at school or during sports events. It is
provided through Christian Brothers Services. The accident insurance coverage purchased by Sacred Heart Catholic School
provides coverage on an EXCESS BASIS only. This means that only those medical expenses which are NOT covered by your
own personal or group insurance are eligible for coverage under this policy up to the limits therein. The claim forms must
be submitted within 90 days of the date of the accident and are available in the school office.

Asbestos Plan
A copy of the Sacred Heart Catholic School Asbestos Management Plan can be found in the school office and the Sacred
Heart Church office.

Athletic Facility Use
Use of athletic facilities by students, individuals or teams is limited to team activities or by appointment. Students may not
use the athletic complex facilities, gym or the high school weight room without a coach or designated school employee
present. All use must be scheduled and pre-approved by the Athletic Director.

Cafeteria/Food Deliveries
The school cafeteria prepares breakfast and lunch on a daily basis and offers snacks during break. Monthly menus are
available online at shshattiesburg.com. Parents should give written notice to the high school office and the cafeteria of any
food allergies before each school year. Information regarding meal costs and cafeteria payment policies are listed in the
Tuition and Fees section of the handbook.

The school will not accept personal food deliveries for students from restaurants or delivery services. Lunch deliveries by
parents should be limited to emergency situations only. No fast food/branded restaurant containers will be permitted at
school. Microwaves will not be in use for the 2020-2021 school year.

Care of Property
Students are taught responsibility for both private and public property. The care of furniture, books, outdoor equipment
and all other school properties must be considered everyone's responsibility. Food, drinks and candy are allowed in
designated areas only. The parent/legal guardian of a Sacred Heart Catholic High School student destroying, defacing, or
marring school property will be financially responsible for his/her child's destructive acts against school property.

Communication with Parents
It is the responsibility of the parent to notify and update address, email, phone or any emergency contact information on
record with the school. Sacred Heart School communicates with parents in a variety of ways depending on urgency and the
need for privacy. In addition to telephone and mail, the following communication methods are used:
      ● The school website (www.shshattiesburg.com) contains the school calendar, cafeteria menu, forms and
          documents, and information regarding events. Parents are urged to familiarize themselves with the website and
          check it often for updates.
      ● Weekly newsletter emails are sent by the Development Office; Teachers and staff members send individual and
          group emails to parents.
      ● An automated calling system is used to notify parents of cancellation of school due to inclement weather or
          emergency situations and in cases of urgent reminders. Parents will receive a recorded message from the school to
          any contact numbers they have supplied to the school for this purpose.
      ● The school maintains official Facebook, Twitter, Instagram and YouTube accounts. All comments and posts will be
          monitored by Sacred Heart Catholic School Administration, and will be deleted if they contain inappropriate
          material. Refer to 'Conduct that Damages the School" for more details.
      ● Families who do not have access to the internet or email should notify the high school office.

                                                             17
Emergency and Inclement Weather Procedures
It may become necessary for the Principal to cancel school or dismiss school early due to weather or an emergency
situation. It is highly recommended that parents have a plan of action for students who may be dismissed. Sacred Heart will
use an automated telephone system to alert parents of any changes or disruptions to the regular school day.
Announcements will also be sent to area radio and television stations. In most instances, Sacred Heart will follow the
decision of Hattiesburg Public Schools for early school closings.

         Release of Students During Tornado Watches
         Parents and guardians are advised that when a tornado WATCH is in effect during the school day, students will
         remain in their regular school settings, i.e., classrooms, cafeteria, etc. When a tornado WATCH is in effect at the
         conclusion of the normal school day, students will be released via regular dismissal procedures and transportation
         plans. Sacred Heart follows site-specific instructions issued by the Emergency Management District, not those of
         the local or national media. Parents and guardians are discouraged from coming to the school during tornado
         WATCHES.

         Release of Students During Tornado Warnings
         Parents and guardians are advised that when a tornado WARNING is in effect during the school day, students will
         be placed in the safest locations available at the school. When a tornado WARNING is in effect at the conclusion of
         the normal school day, students WILL NOT be released from school until school administrators have received a
         cancellation notice for Sacred Heart School from the Forrest County Emergency Management office, and have
         notified all school faculty and staff of the decision to release students. Sacred Heart follows site-specific
         instructions issued by the Emergency Management District, not those of the local or national media. Students may
         not leave school during a warning via any type transportation plans (with parents, car pools, private vehicles,
         walking, etc.). Parents and guardians should not come to the school during tornado WARNINGS.

         Procedure for the Early Release of Students Due to Weather or Other Emergencies
             ● If the office is to be notified that your child is to ride with someone, email the school at
                office@shshattiesburg.com with the information. We will print out your email and have a record of your
                request.
             ● The receptionist will not accept text messages with requests or notifications concerning the
                transportation of students.
             ● Seniors and other students who drive themselves to school will be dismissed first. If a sibling or another
                student rides with a student driver, they will sign out with the name of the person they are riding with
                (the sign out sheet will be located in the main hallway by the choral room).
                                      th
             ● The remaining 9-12 grade students will report to the cafeteria until pickup. Teachers will be posted at
                the cafeteria doors with sign out sheets.
                                    th
             ● The remaining 7-8 grade students will report to the chapel until pickup. Teachers will be posted at the
                doors with sign-out sheets to sign out students.
             ● A teacher will be posted at the office entrance and at the entrance used by students each morning to
                direct parents to the proper pick-up location.
             ● Weather-permitting, teachers will be directing traffic in the parking lot.

Field Trips
Change due to COVID-19: Field trips are cancelled until further notice.

Field trips within our city and to nearby points of interest are scheduled by various classroom teachers throughout the
school year. These trips are designed to supplement different aspects of the classroom curriculum and introduce students
to the resources of the community. Parents will receive notices of field trips in advance of the scheduled trip date and will
be asked to sign field trip permission forms. Sometimes a fee may be requested from each student to help defray
transportation or facility costs. If a child does not return a signed permission form by the stated deadline, he/she will not be
allowed to attend the field trip. Verbal permission over the phone is not acceptable. Bag lunches will be available for
purchase from the cafeteria for field trips. Students must ride the bus if bus transportation is being used for the field trip.
Students may leave the field trip with their parents if they have a signed parent note to give to their teacher. Payments
made for field trips are generally remitted to a third party (museum, bus company, etc.), and are, therefore, not
refundable.
                                                              18