Singapore 2010 Youth Olympic Games Transport Guide
Page content transcription ( If your browser does not render page correctly, please read the page content below )

Copyright © 2010, SYOGOC. All rights reserved.
This document is provided for information purposes only, and the contents hereof are subject to change without
prior notice. This document is not warranted to be error-free, nor it is subject to any other warranties or conditions,
whether expressed orally or implied in law. We specifically disclaim any liability with respect to this document, and
no contractual obligations are formed either directly or indirectly by this document. Distribution of this material or
derivative of this material in any form is strictly prohibited without the express written permission of the Singapore
Youth Olympic Games Organising Committee (SYOGOC).

Maps for competition/training venues, CEP venues and IOC/YOG hotels are courtesy of www.streetdirectory.com.
1  Basic Information........................................................................................3
 1.1 Introduction .........................................................................................3
 1.2 Summary of Venues .............................................................................4
   1.2.1 Competition and Training Venues ................................................4
   1.2.2 Culture and Education (CEP) Venues.............................................8
   1.2.3 IOC/YOG Hotels.............................................................................9
   1.2.4 Location of Venues......................................................................10
 1.3 Transport Desks.................................................................................11
 1.4 Other Sources of Information ............................................................11
2 Singapore 2010 Transport Services .........................................................11
 2.1 Common Shuttle Services ..................................................................11
   2.1.1 Introduction.................................................................................11
   2.1.2 YOV Internal Shuttle ....................................................................11
   2.1.3 Venue Shuttles (Competition and Training Venues) ...................12
   2.1.4 Venue Shuttle (Athletics Warm-up Sessions)...............................14
   2.1.5 Venue Shuttle (Between YTM and CTM) ......................................15
   2.1.6 Venue-to-venue Shuttles .............................................................15
   2.1.7 MRT Shuttles (Spectator Shuttles for Competition Venues)........16
   2.1.8 MRT Shuttle (For YOV).................................................................17
   2.1.9 Hotel Shuttle Services..................................................................17
   2.1.10     Summary of Common Shuttle Services....................................18
 2.2 Pre-planned Transport Services .........................................................19
   2.2.1 Introduction.................................................................................19
   2.2.2 Arrival and Departure..................................................................19
   2.2.3 Youth Olympic Games Logistics Hub (YLH) ................................21
   2.2.4 Opening and Closing Ceremonies ..............................................21
   2.2.5 Culture Education Programme (CEP)...........................................21
   2.2.6 Team Sports and Cycling (Road Race) Competitions and Training
            22
   2.2.7 Meetings......................................................................................22
 2.3 Pooled Vehicle Services......................................................................23
   2.3.1 Introduction.................................................................................23
   2.3.2 Transport Passes .........................................................................23
   2.3.3 Booking of Pooled Vehicles.........................................................23
 2.4 Youth Olympic Lanes .........................................................................24
3 Alternative Means of Transport................................................................26
 3.1 Singapore's Public Transport System ................................................26
   3.1.1 Introduction.................................................................................26
   3.1.2 Mass Rapid Transit (MRT)/Light Rail Transit (LRT) System.........27
   3.1.3 Public Buses.................................................................................29
   3.1.4 Public Taxi Services.....................................................................29
 3.2 Complimentary Public Transport for Singapore 2010 Clients ..........30
   3.2.1 Introduction.................................................................................30
   3.2.2 Prepaid Card................................................................................30
 3.3 Car Rental...........................................................................................33
                                                                                                           1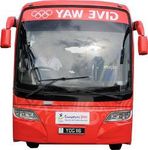 3.3.1 Introduction.................................................................................33
   3.3.2 Requirements for Car Rental.......................................................33
   3.3.3 Important Information on Car Rental..........................................34
 3.4 Private Transport ...............................................................................34
4 Information for Different Client Groups...................................................34
 4.1 Information for Clients Staying at YOV..............................................34
   4.1.1 Arrival and Departure..................................................................34
   4.1.2 Opening and Closing Ceremonies ..............................................35
   4.1.3 Transport to Competitions and Training Sessions (All Sports
   except Team Sports and Cycling (Road Race)).........................................35
   4.1.4 Transport to Competitions and Training Sessions (Team Sports
   and Cycling (Road Race)) ..........................................................................35
   4.1.5 Culture Education Programme (CEP)...........................................35
   4.1.6 Getting Around YOV....................................................................36
   4.1.7 Exploring Singapore ....................................................................36
   4.1.8 More Information ........................................................................36
 4.2 Information for Clients Staying at IOC/YOG Hotels...........................36
   4.2.1 Arrival and Departure..................................................................36
   4.2.2 Arrival of Team Delegates and Dignitaries .................................36
   4.2.3 Youth Olympic Games Logistics Hub (YLH) ................................37
   4.2.4 Opening and Closing Ceremonies ..............................................37
   4.2.5 Transport to Competitions..........................................................37
   4.2.6 Transport to YOV ........................................................................37
   4.2.7 Media Operations ........................................................................38
   4.2.8 Exploring Singapore ....................................................................38
5 Schedules of Activities..............................................................................39
 5.1 Competition Schedules ......................................................................39
 5.2 CEP Schedules ....................................................................................40




2   Singapore 2010 Youth Olympic Games Transport Guide
1     Basic Information
1.1     Introduction
The Singapore 2010 Youth Olympic Games Transport Guide provides
information on transport matters for all accredited clients of the Singapore
2010 Youth Olympic Games (Singapore 2010). They include Young
Olympians, Team Officials, International Olympic Committee (IOC) officials
and guests, National Olympic Committee (NOC) officials and guests,
International Federation (IF) representatives and guests and the media1. This
guide also includes information on Singapore's public transport system.

The Singapore 2010 transport operations are executed through an
integrated transport system, employing common shuttle services, pre-
planned transport services and public transport, complemented by pooled
vehicle services. Operations are supported by the employment of Youth
Olympic Lanes.

Common shuttle services are bus services used to transport all Singapore
2010 accredited client groups between Singapore 2010 venues. Each
common shuttle vehicle may contain a mix of clients.

Most of the common shuttle services will originate from two transport malls,
which function in a similar manner to public bus interchanges. These are the
Youth Olympic Village Transport Mall (YTM) and the City Transport Mall
(CTM).

As the name suggests, the YTM is located within the Youth Olympic Village
(YOV) to serve mainly Young Olympians and Team Officials; it operates from
10 to 28 Aug 2010. The CTM, on the other hand, operates from 6 to 28 Aug
2010 and is co-located with the Main Media Centre (MMC) to serve the media
and clients residing at the IOC/Youth Olympic Games (YOG) hotels.

Pre-planned transport services are used to meet transport requirements for
certain activities with predetermined schedules between designated points at
a designated time. They operate on a pre-planned basis. These include
airport transfers and movement of teams competing in team sports from the
YOV to competition/training venues. In general, buses will be used for pre-
planned transport services. However, depending on needs, cars may be
assigned if it is deemed as a more cost-effective solution.

1
  Spectators are advised to refer to the Official Spectator Guide for relevant transport
information.

                                                                                       3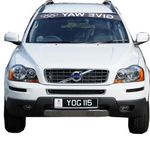 Pooled vehicle services are meant for clients with security or operational
requirements that cannot be met by other transport services. This service
provides transportation on demand by car, limousine taxi or minibus
between Singapore 2010 venues only.


1.2      Summary of Venues


1.2.1      Competition and Training Venues
The following is a list of Singapore 2010 competition and training venues for
each sport:

               Sport                    Competition          Training Venue(s)
                                        Venue(s)
               Aquatics –               Toa Payoh Swimming   Toa Payoh Swimming
               Diving                   Complex              Complex



               Aquatics –               Singapore Sports     Jurong West
               Swimming                 School               Swimming Complex

                                                             Singapore Sports
                                                             School

                                                             Nanyang
                                                             Technological
                                                             University Sports and
                                                             Recreation Centre

               Archery                  Kallang Field        Kallang Field




               Athletics                Bishan Stadium       Nanyang
                                                             Technological
                                                             University Sports and
                                                             Recreation Centre

               Badminton                Singapore Indoor     Singapore
                                        Stadium              Polytechnic



               Basketball – 3           *scape Youth Space   Nanyang
               on 3 Basketball                               Technological
                                                             University Sports and
                                                             Recreation Centre

                                                             YOV

4   Singapore 2010 Youth Olympic Games Transport Guide
Sport            Competition           Training Venue(s)
                 Venue(s)
Boxing           International         YOV
                 Convention Centre
                 (Hall 401)


Canoe-Kayak      Marina Reservoir      Marina Reservoir




Cycling (BMX     Tampines Bike Park    Tampines Bike Park
and Mountain
Bike)


Cycling (Road    The Float@Marina      The Float@Marina
Race)            Bay                   Bay



Cycling (Time    Tampines Bike Park    Tampines Bike Park
Trial – Junior
Men)


Cycling (Time    The Float@Marina      The Float@Marina
Trial – Junior   Bay                   Bay
Women)


Equestrian       Singapore Turf Club   Singapore Turf Club




Fencing          International         International
                 Convention Centre     Convention Centre
                 (Hall 602)
                                       YOV

Football         Jalan Besar Stadium   Choa Chu Kang
                                       Stadium

                                       Jurong East Stadium

                                                             5
Sport                    Competition          Training Venue(s)
                                        Venue(s)
                                                             Jurong West Stadium

                                                             Ngee Ann
                                                             Polytechnic

                                                             Republic Polytechnic

                                                             Singapore
                                                             Polytechnic

               Gymnastics –             Bishan Sports Hall   Raffles Institution
               Artistic
               (excluding
               Trampoline)

               Gymnastics –             Bishan Sports Hall   Raffles Junior College
               Artistic
               (Trampoline
               only)

               Gymnastics –             Bishan Sports Hall   Catholic High School
               Rhythmic



               Handball                 International        Jurong West Sports
                                        Convention Centre    Hall
                                        (Hall 602)
                                                             YOV

               Hockey                   Sengkang Hockey      YOV
                                        Stadium



               Judo                     International        YOV
                                        Convention Centre
                                        (Hall 404)


               Modern                   Singapore Sports     Singapore Sports
               Pentathlon               School               School




               Rowing                   Marina Reservoir     Marina Reservoir




6   Singapore 2010 Youth Olympic Games Transport Guide
Sport           Competition         Training Venue(s)
                Venue(s)
Sailing         National Sailing    National Sailing
                Centre              Centre



Shooting        Singapore Sports    Singapore Sports
                School              School



Table Tennis    Singapore Indoor    National University of
                Stadium             Singapore



Taekwondo       International       Nanyang
                Convention Centre   Technological
                (Hall 401)          University Sports and
                                    Recreation Centre

Tennis          Kallang Tennis      Nanyang
                Centre              Technological
                                    University Sports and
                                    Recreation Centre

Triathlon       East Coast Park     Jurong West
                                    Swimming Complex
                                    (Swimming)


Volleyball –    Toa Payoh Sports    Jurong East Sports
Indoor          Hall                Hall



Weightlifting   Toa Payoh Sports    Nanyang
                Hall                Technological
                                    University Sports and
                                    Recreation Centre

Wrestling –     International       National University of
Indoor          Convention Centre   Singapore
                (Hall 404)



                                                             7
1.2.2      Culture and Education (CEP) Venues
              Activity                                   Venue
              Chat with Champions                        YOV




              Discovery Activity                         YOV
              (Exhibitions)




              Discovery Activity                         YOV
              (Workshops)




              World Culture Village                      YOV




              Arts and Culture                           YOV
              (Evening Festivals)




              Arts and Culture                           YOV
              (Performances and Art Installations)




              Community Project                          YOV




              Island Adventure                           Outward Bound School
                                                         on Pulau Ubin (via
                                                         Punggol Ferry
                                                         Terminal)



8   Singapore 2010 Youth Olympic Games Transport Guide
Exploration Journey        Marina Barrage

                                      HortPark




1.2.3   IOC/YOG Hotels
Hotel                                   Type
Bayview Hotel Singapore                 YOG hotel
Conrad Centennial Singapore             YOG hotel
Fairmont Singapore                      YOG hotel
Ibis Singapore on Bencoolen             YOG hotel
Mandarin Oriental Singapore             YOG hotel
Marina Bay Sands                        YOG hotel
Pan Pacific Singapore                   YOG hotel
Peninsula.Excelsior Hotel               YOG hotel
Rendezvous Hotel, Singapore             YOG hotel
Swissotel The Stamford                  YOG hotel
The Ritz-Carlton Millenia Singapore     IOC hotel




                                                       9
1.2.4      Location of Venues
The following diagram provides an overview of the relative location of all
Singapore 2010 venues, including competition/training venues, transport
malls, CEP venues and IOC/YOG hotels.




10   Singapore 2010 Youth Olympic Games Transport Guide
1.3     Transport Desks
Transport desks will be set up at all Singapore 2010 competition/training
venues, IOC/YOG hotels, CEP venues and the Singapore Changi International
Airport.

Transport desks serve as front desks to answer all transport-related queries.
They also facilitate requests for pre-planned transport services for departure
from Singapore, as well as pooled vehicle services.

During the Games period, transport desks at IOC/YOG hotels and the CTM
will operate daily from 07:00 up to 23:00 hours, while the transport desk at
YTM will operate daily from 07:00 up to 22:30 hours. Transport Desks at
competition/training venues and CEP venues will only operate on days when
the venue is operational.

The transport desks at Changi Airport will operate 24 hours daily from 5 to
28 Aug 2010. They will be located after immigration and baggage claim at
the coach bays of the three main airport terminals and at the VIP Complex.


1.4     Other Sources of Information
Young Olympians and Team Officials staying at the YOV will be able to
access transport information in a summarised form, such as the operating
hours and frequency of service, through the Digital Concierge for Singapore
2010. Transport information will also be available on the Singapore 2010
website at www.singapore2010.sg.


2       Singapore 2010 Transport Services
2.1     Common Shuttle Services
2.1.1    Introduction
Common shuttle services are bus services which run at a regular frequency
and are open to all Singapore 2010 accredited clients. Clients must show
their Youth Olympic Identity and Accreditation Card (YOIAC) to use these
services.


2.1.2     YOV Internal Shuttle
The YOV internal shuttle is a common shuttle service that provides
transportation within the YOV for all Singapore 2010 accredited clients. It is

                                                                            11
meant to facilitate convenient and efficient movement within the YOV,
including the Residential Zone. Priority will be given to YOV residents.

The YOV internal shuttle operates from 04:00 up to 23:59 hours daily from 8
to 28 Aug 2010 at a frequency of five minutes during peak periods, or eight
minutes during non-peak periods. On the days of the opening and closing
ceremonies, the YOV internal shuttle will cease operations at 16:30 hours.

The diagram below depicts the YOV internal shuttle route. There are six bus
stops, numbered sequentially from 1 to 6. The shuttle will only ply within the
Residential Zone.




2.1.3      Venue Shuttles (Competition and Training Venues)
Venue shuttles are common shuttle services that provide two-way
transportation for all Singapore 2010 accredited clients between each
competition/training venue and the YTM; as well as between each
competition venue and the CTM. Each venue shuttle route serves one or a
small number of competition/training venues. Tables 2.1.3.1 and 2.1.3.2
below show the details on the route numbers.

Venue shuttle buses to/from the YTM operate at a frequency of 15 minutes
(peak periods) to 30 minutes (non-peak periods) for competition venues and
30 minutes for training venues. To/from the CTM, the frequency is 30
minutes for competition venues. There will be no venue shuttles travelling
between the CTM and training venues.

In general, venue shuttles to competition and training venues operate two to
three hours before each competition/training session, up to one to two
hours after. The exact operating hours will be available from all transport
desks and through the Digital Concierge for Singapore 2010 and the
Singapore 2010 website.

On the days of the opening and closing ceremonies, all venue shuttles to
competition and training venues will cease operations at 12:00 hours.

The following tables show the venue shuttle route numbers, as well as the
approximate travel time for each venue.


12   Singapore 2010 Youth Olympic Games Transport Guide
2.1.3.1    Venue Shuttle (Competition) Route Numbers and Travel Time
  Venue                            Route       Travel Time To/From
                                   Number
                                   To/From
                                   YTM CTM YTM           CTM
  *scape Youth Space               YOV CT      55 mins   20 mins
                                   09    09
  Bishan Sports Hall               YOV CT      55 mins   35 mins
                                   10    10
  Bishan Stadium                   YOV CT      55 mins   35 mins
                                   102   10
  East Coast Park                  YOV CT      55 mins   25 mins
                                   11    11
  International Convention Centre YOV CT       50 mins   15 mins
                                   07    07
  Jalan Besar Stadium              YOV CT      45 mins   20 mins
                                   04    04
  Kallang Field                    YOV CT      50 mins   25 mins
                                   06    06
  Kallang Tennis Centre            YOV CT      50 mins   25 mins
                                   06    06
  Marina Reservoir                 YOV CT      55 mins   25 mins
                                   08    08
  National Sailing Centre          YOV CT      55 mins   35 mins
                                   11    11
  Sengkang Hockey Stadium          YOV CT      50 mins   40 mins
                                   05    05
  Singapore Indoor Stadium         YOV CT      55 mins   25 mins
                                   06    06
  Singapore Sports School          YOV CT      35 mins   40 mins
                                   02    02
  Singapore Turf Club              YOV CT      35 mins   55 mins
                                   01    01
  Tampines Bike Park               YOV CT      60 mins   40 mins
                                   12    12
  The Float@Marina Bay             YOV -3      55 mins   -
                                   19

2
 For Athletics competitions, route number YOV 10 will bring Young Olympians from the
YOV to the warm-up venue, which is Raffles Junior College, first. From there, they will board
another shuttle bus to Bishan Stadium for the competition. Please see section 2.1.4 for
more information.
3
 No shuttle service will provided between CTM and The Float@Marina Bay as they are within
walking distance of each other.

                                                                                          13
Toa Payoh Sports Hall                        YOV      CT   40 mins   40 mins
                                                  03       03
     Toa Payoh Swimming Complex                   YOV      CT   40 mins   40 mins
                                                  03       03

2.1.3.2    Venue Shuttle (Training) Route Numbers and Travel Time
       Venue                                   Route     Travel
                                               Number Time
                                               To/From To/From
                                               YTM       YTM
       Catholic High School                    YOV 10a 60 mins
       Choa Chu Kang Stadium                   YOV 15    25 mins
       The Float@Marina Bay                    YOV 19    55 mins
       International Convention Centre         YOV 07    50 mins
       Jurong East Sports Hall                 YOV 14    25 mins
       Jurong East Stadium                     YOV 14    25 mins
       Jurong West Sports Hall                 YOV 13    15 mins
       Jurong West Stadium                     YOV 13    15 mins
       Jurong West Swimming Complex            YOV 13    15 mins
       Kallang Field                           YOV 06    50 mins
       Marina Reservoir                        YOV 08    55 mins
       National Sailing Centre                 YOV 11    55 mins
       National University of Singapore        YOV 16    45 mins
       Ngee Ann Polytechnic                    YOV 18    50 mins
       Raffles Institution                     YOV 10a 60 mins
       Raffles Junior College                  YOV       60 mins
                                               10a4
       Republic Polytechnic                    YOV 17    45 mins
       Singapore Polytechnic                   YOV 16    40 mins
       Singapore Sports School                 YOV 02    35 mins
       Singapore Turf Club                     YOV 01    35 mins
       Tampines Bike Park                      YOV 12    60 mins
       Toa Payoh Swimming Complex              YOV 03    40 mins

2.1.4       Venue Shuttle (Athletics Warm-up Sessions)
There is an exception to the venue shuttle transport arrangements for
Athletics. The venue shuttle will first bring Young Olympians participating in
Athletics competitions from the YTM to Raffles Junior College, which is the
warm-up venue for the event. Once they have warmed up, they will take
another venue shuttle from Raffles Junior College to Bishan Stadium for the
competition. This service will operate at a frequency of 10 minutes during
the stated Athletics competition timings.

After competition, Young Olympians may take the venue shuttle directly
from Bishan Stadium back to the YTM.




4
 Route number YOV 10a is for training only. Route number YOV 10 is for Athletics warm-up
sessions at Raffles Junior College.

14    Singapore 2010 Youth Olympic Games Transport Guide
2.1.5     Venue Shuttle (Between YTM and CTM)
A two-way venue shuttle service between the YTM and CTM (route number
"YOV 00") will be operational during the Games period at a frequency of 30
minutes from 06:00 up to 23:00 hours. The travel time is approximately 55
minutes.


2.1.6     Venue-to-venue Shuttles
Venue-to-venue shuttles are services that travel directly between competition
venues, allowing clients to travel from one competition venue to another.
They operate daily from 09:00 hours to 21:00 hours daily from 15 to 25 Aug
2010 at a frequency of 30 minutes.

Two venue-to-venue shuttle service routes are provided, running in both
directions – the East Loop and the West Loop. The service routes are
summarised as follows:

   •    East Loop, Direction A: CTM  Sengkang Hockey Stadium  Tampines
        Bike Park  National Sailing Centre  East Coast Park  Kallang
        Tennis Centre/Kallang Field/Singapore Indoor Stadium  Marina
        Reservoir  CTM

   •    East Loop, Direction B: CTM  Marina Reservoir  Kallang Tennis
        Centre/Kallang Field/Singapore Indoor Stadium  East Coast Park 
        National Sailing Centre  Tampines Bike Park  Sengkang Hockey
        Stadium  CTM

   •    West Loop, Direction A: CTM  International Convention Centre 
        *scape Youth Space  Jalan Besar Stadium  Toa Payoh Sports
        Hall/Toa Payoh Swimming Complex  Bishan Stadium/Bishan Sports
        Hall  Singapore Sports School  Singapore Turf Club  CTM

   •    West Loop, Direction B: CTM  Singapore Turf Club  Singapore
        Sports School  Bishan Stadium/Bishan Sports Hall  Toa Payoh
        Sports Hall/Toa Payoh Swimming Complex  Jalan Besar Stadium 
        *scape Youth Space  International Convention Centre  CTM

The following map summarises the venue-to-venue shuttle routes:




                                                                           15
Venue-to-venue shuttle routes will skip venues if they are closed on the day
of operation. More specific information on the venue-to-venue shuttle
service will be available at Transport Desks during the Games.

2.1.7      MRT Shuttles (Spectator Shuttles for Competition Venues)
Mass Rapid Transit (MRT) shuttles are common shuttle services primarily
used to transport spectators between selected competition venues and
selected MRT train stations. In this case, they are also known as spectator
16   Singapore 2010 Youth Olympic Games Transport Guide
shuttles. This service is also available to all accredited clients, who must
present their YOIAC. For ticketed events, spectators must present their
tickets to use this service.

MRT shuttles (spectator shuttles) operate at a frequency of 30 minutes. Each
MRT shuttle (spectator shuttle) service only operates on days when there is a
competition at its designated venue. MRT shuttles (spectator shuttles)
operate at the following times:

   •    from three hours before each competition to half an hour after the
        stated start time of the competition; and
   •    from half an hour before the stated end time of the competition to two
        hours after the competition.

For example, if a competition at East Coast Park is from 11:00 hours to
13:30 hours, then the MRT shuttle to/from Bedok MRT Station will operate
from 08:00 hours to 11:30 hours and from 13:00 hours to 15:30 hours.

Table 2.1.7.1 shows the operating dates and route numbers.

2.1.7.1   MRT Shuttle (Spectator Shuttles) Travel Times
Competition      Designated MRT Operating Dates                  Route
Venue            Station                                         Number
East Coast Park  Bedok MRT          15, 16, 19 Aug               M4
                 Station
Marina Reservoir Kallang MRT        15 – 18 Aug; 21, 22,         M2
                 Station            24, 25 Aug
National Sailing Bedok MRT          17, 18, 20, 21, 23, 24,      M3
Centre           Station            25 Aug
Singapore        Admiralty MRT      15 – 25 Aug                  M1
Sports School    Station
Tampines Bike    Tampines MRT       17 – 19 Aug                  M5
Park             Station

2.1.8     MRT Shuttle (For YOV)
An MRT shuttle will be provided for easy access to the YOV. It will operate
between the YOV and Boon Lay MRT Station daily from 1 Aug to 28 Aug
2010 from 06:00 up to 23:59 hours at a frequency of 30 minutes.


2.1.9     Hotel Shuttle Services
Hotel shuttles serve to transport accredited clients staying at designated
IOC/YOG hotels to and from the CTM. In doing so, they serve as a gateway to
competition venues, which are accessible via common shuttle services from
the CTM. Clients need to present their YOIAC to use the hotel shuttle, and

                                                                            17
may only use the service to travel to the hotel they are staying at. Hotel
shuttles will operate from 06:00 to 23:59 hours daily between 6 and 28 Aug
2010. On the days of the opening and closing ceremonies, the hotel shuttles
to/from the Ritz-Carlton and Mandarin Oriental will cease operations at
12:00 hours.

Table 2.1.9.1 shows the route numbers to take, as well as travel time for the
respective hotels to and from the CTM.


2.1.9.1  Hotel Shuttle Route Numbers and Travel Time
      Hotel                  Route     Travel     Frequency
                             Number    Time
         Ibis Singapore on                  H31             15 min.   30 min.
         Bencoolen
         Bayview Hotel
         Singapore
         Rendezvous Hotel,
         Singapore5
         Fairmont Singapore                 H32                       30 min.
         Swissotel The Stamford
         Conrad Centennial                  H33                       30 min.
         Singapore
         Pan Pacific Singapore
         Mandarin Oriental                  H34                       15 min.
         Singapore
         The Ritz-Carlton
         Millenia Singapore (IOC
         Hotel)
         Peninsula.Excelsior                H35                       30 min.
         Hotel


2.1.10 Summary of Common Shuttle Services
For convenience, the following table provides a summary of the different
common shuttle services and their frequency and operating hours.

      Type of Service                      Operating Time             Frequency
      Venue shuttle (YTM                   From 2 – 3 hours           Every 15 mins
      to/from competition                  before the competition     (peak); every 30
      venues)                              to 1 – 2 hours after       mins (non-peak)
      Venue shuttle (YTM                   From 2 – 3 hours           Every 30 mins
      to/from training venues)             before the training
                                           session to 1 – 2 hours
                                           after
      Venue shuttle (CTM                   From 2 – 3 hours           Every 30 mins
      to/from competition                  before the competition
      venues)                              to 1 – 2 hours after
      Venue shuttle (YTM                   From 06:00 up to           Every 30 mins

5
    The pick-up point for clients staying at Rendezvous Hotel is at Bayview Hotel Singapore.

18     Singapore 2010 Youth Olympic Games Transport Guide
to/from CTM)                23:00 hours
   Venue shuttle (Raffles      During stated Athletics    Every 10 mins
   Junior College to/from      competition timings
   Bishan Stadium)
   YOV internal shuttle        From 04:00 up to           Every 5 mins
                               23:59 hours                (peak); every 8
                                                          mins (non-peak)
   MRT shuttle (to/from        From 06:00 up to           Every 30 mins
   YTM)                        23:59 hours
   MRT shuttle (spectator      From 3 hours before to     Every 30 mins
   shuttle to/from selected    half an hour after the
   competition venues)         stated start time of the
                               competition; and from
                               half an hour before the
                               stated end time of the
                               competition to 2 hours
                               after the competition
   Hotel shuttle               From 06:00 up to           Every 15 mins
                               23:59 hours                (Mandarin
                                                          Oriental and Ritz-
                                                          Carlton); every 30
                                                          mins (other YOG
                                                          hotels)


2.2     Pre-planned Transport Services
2.2.1   Introduction
Pre-planned transport services are meant to meet transport requirements for
certain activities with pre-determined schedules between designated points
at a designated time. They operate on a pre-planned basis. Clients must
show their YOIAC to use these services.

2.2.2   Arrival and Departure
Pre-planned transport services are provided to transport all accredited clients
from the various ports of entry (Terminals 1, 2, and 3 and the VIP Complex
at the Changi Airport, Tuas Checkpoint, Woodlands Checkpoint, Seletar
Airport, HarbourFront Ferry Terminal and Tanah Merah Ferry Terminal) to the
YOV Welcome Centre and the IOC/YOG hotels. Similarly, pre-planned
transport services will be arranged for departure. These services will be
available from 5 to 28 Aug 2010.

Clients who have to deviate from their arrival/departure schedule or did not
provide their flight details to the Singapore Youth Olympic Games Organising
Committee (SYOGOC) in advance should proceed to the nearest transport
desk at Changi Airport upon arrival to arrange for transport. Transport desks
                                                                               19
at Changi Airport are located after immigration and baggage claim at the
 coach bays of the three main airport terminals and at the VIP Complex.

 Accredited clients staying in the YOV should confirm their departure plans at
 the NOC Services Centre at least 72 hours in advance through their CdM or
 the relevant proxy card holder. Clients staying at the IOC/YOG hotels should
 confirm their departure plans at the transport desk at their hotel or through
 Liaison Officers/NOC Assistants (where applicable) at least 72 hours in
 advance. Amendments or cancellations should be made before 15:00 hours
 the day before the scheduled journey, and are subject to vehicle availability.

 Table 2.2.2.1 shows the bus travel time between the different ports of entry
 and accommodation sites.

 2.2.2.1      Arrival/Departure Travel Time
                Approximate Time To/From
                                 Tanah                     Harbour-
                                 Merah                     Front      Tuas
                Changi Seletar Ferry                       Ferry      Check-    Woodlands
                Airport Airport Terminal                   Terminal   point     Checkpoint
Bayview
                   40           40
Hotel                                       40 mins        25 mins    55 mins    40 mins
                  mins         mins
Singapore
Conrad
                   40           40
Centennial                                  40 mins        25 mins    60 mins    45 mins
                  mins         mins
Singapore
Fairmont
Singapore
/                  40           40
                                            40 mins        25 mins    60 mins    45 mins
Swissotel         mins         mins
The
Stamford
Ibis
Singapore          40           40
                                            40 mins        25 mins    55 mins    40 mins
on                mins         mins
Bencoolen
Marina
                   40           40
Bay Sands                                   40 mins        25 mins    65 mins    50 mins
                  mins         mins
Singapore
Mandarin
                   40           40
Oriental                                    40 mins        25 mins    60 mins    45 mins
                  mins         mins
Singapore
Peninsula.
                   40           40
Excelsior                                   40 mins        25 mins    55 mins    45 mins
                  mins         mins
Hotel
Rendezvo
                   40           40
us Hotel,                                   40 mins        25 mins    55 mins    40 mins
                  mins         mins
Singapore
Pan Pacific        40           40
                                            40 mins        25 mins    60 mins    45 mins
Singapore         mins         mins




 20   Singapore 2010 Youth Olympic Games Transport Guide
The Ritz-
      Carlton
                      40      40
      Millenia                         40 mins     25 mins    55 mins      45 mins
                     mins    mins
      Singapore
      (IOC)

                      70      60
      YOV                              70 mins     60 mins    30 mins      40 mins
                     mins    mins


       2.2.3     Youth Olympic Games Logistics Hub (YLH)
       Pre-planned transport services will be provided to transport Singapore 2010
       accredited clients between the YOV and the YLH. This is to allow NOC
       representatives, such as CdMs, to check their NOCs' sport equipment. This
       service will operate daily from 8 to 15 Aug 2010 and 24 to 28 Aug 2010. On
       these days, buses will leave the YOV for the YLH at 09:00 hours and 14:00
       hours, and leave the YLH for the YOV at 12:00 hours and 17:00 hours.

       2.2.4     Opening and Closing Ceremonies
       Pre-planned transport services will be provided to transport Singapore 2010
       accredited clients from the YOV and IOC/YOG hotels (including Marina Bay
       Sands, which is co-located with the CTM) to designated pick-up/drop-off
       points near The Float@Marina Bay – where the opening and closing
       ceremonies are held – and back. Bus schedules will be made known to clients
       at a later date. Clients staying at IOC/YOG hotels in the Marina Bay area may
       consider walking to The Float@Marina Bay.

       On the days of the opening and closing ceremonies, the YOV internal shuttle
       will cease operation at 16:30 hours and all venue shuttles to competition and
       training venues will cease operations at 12:00 hours.


       2.2.5     Culture Education Programme (CEP)
       Pre-planned transport services will be provided to transport registered
       Singapore 2010 accredited clients from the YTM and CTM to CEP venues.

       Table 2.2.5.1 shows the travel time between the YTM/CTM and the CEP
       venues, as well as the bus route numbers.

       2.2.5.1    CEP Travel Time
CEP Activity     Venue       Route Number To/      Route         Travel Time    Travel
                             From YTM              Number        To/From        Time
                                                   To/ From      YTM            To/From
                                                   CTM                          CTM
Exploration      HortPark   YOV C22                CT C22        45 mins        40 mins
                                                                                  21
CEP Activity         Venue            Route Number To/              Route      Travel Time      Travel
                                      From YTM                      Number     To/From          Time
                                                                    To/ From   YTM              To/From
                                                                    CTM                         CTM
Journey              Marina     YOV C23                             CT C23     50 mins          15 mins
                     Barrage
Island               Pulau Ubin YOV C21                             CT C21     60 mins          60 mins
Adventure            (via ferry                                                (including       (including
                     from                                                      15 mins          15 mins
                     Punggol                                                   ferry            ferry
                     Jetty)                                                    transfer)        transfer)
Arts and             YOV6       -                                              -                55 mins
Culture

Chat with
Champions

Community
Project

Discovery
Activity

World Culture
Village



          2.2.6     Team Sports and Cycling (Road Race) Competitions and
                  Training
          Pre-planned transport services will be provided to transport Young
          Olympians and Team Officials for selected team sports from the YTM to their
          competitions and training sessions, and back. The identified team sports are
          Football, Handball, Volleyball and Hockey.

          Pre-planned transport services will also be provided two-way to transport
          accredited clients between the YTM and The Float@Marina Bay for Cycling
          (Road Race) competitions and training sessions.

          These services will be arranged by the relevant Competition Managers.


          2.2.7      Meetings
          Pre-planned transport services will be provided to support official meetings,
          such as International Technical Official (ITO) meetings and Chefs de Mission
          (CdM) meetings, in instances when common shuttle services are not available.
          Bus schedules will be confirmed through the relevant points of contact such
          as the Liaison Officers, NOC Assistants, Competition Managers or
          representatives from SYOGOC.

          6
            These activities are held within the YOV and thus accessible via the YOV internal shuttle
          rather than a pre-planned transport service. From CTM, they are accessible via the venue
          shuttle service between YTM and CTM.

          22   Singapore 2010 Youth Olympic Games Transport Guide
2.3     Pooled Vehicle Services
2.3.1   Introduction
Pooled vehicle services are on-demand transport services for clients whose
security or operational requirements cannot be met by other transport
services. Available daily between 10 and 28 Aug 2010 from 07:00 up to
23:00 hours, these services are only available to transport pass holders.

2.3.2   Transport Passes
Client groups are each allocated a number of transport passes. For National
Olympic Committees (NOCs), the transport passes will be managed by the
CdM. Transport passes are transferable within each NOC or client group, but
not between different NOCs or client groups. Lost transport passes will not
be replaced.

The following illustrations show the different transport passes for each client
group, indicated accordingly at the top right hand corner of the pass.




2.3.3   Booking of Pooled Vehicles
Each transport pass holder is entitled to the use of one pooled vehicle. This
vehicle may be shared by up to four passengers, one of whom must be the
                                                                             23
transport pass holder. Pooled vehicles can only be requested at the
transport desks located at Singapore 2010 venues. Both the transport pass
and the YOIAC must be presented for verification at the time of request.

Pooled vehicles can only travel between official Singapore 2010 venues 7 .
These include competition and training venues, CEP venues and IOC/YOG
hotels. The maximum waiting time is 30 minutes from the time the pooled
vehicle is activated. Advance booking of pooled vehicles is not available.

2.4       Youth Olympic Lanes
Youth Olympic Lanes are marked along certain sections of Singapore
expressways and major arterial roads. All motorists may travel on these
lanes, but must give way to vehicles dressed in the official Singapore 2010
livery.

Youth Olympic Lanes are identifiable by road markings shown below:




On Youth Olympic Lanes only, all motorists, including Singapore 2010
accredited clients driving rented vehicles, must give way to vehicles dressed
in livery bearing the official Singapore 2010 insignia similar, but not
necessarily identical, to the following:




7
 Official Singapore 2010 venues are competition and training venues, IOC/YOG hotels, CEP
venues, transport malls, the Youth Olympic Games Logistics Hub, The Float@Marina Bay, the
YOV and the MMC.

24    Singapore 2010 Youth Olympic Games Transport Guide
Cars

Reminders to give way to Singapore 2010 vehicles on the Youth Olympic
Lanes, as well as details on the official Singapore 2010 vehicle livery designs,
will be made known closer to the Games through the mass media.


3        Alternative Means of Transport
3.1       Singapore's Public Transport System
3.1.1       Introduction
Transportation within Singapore is mainly by land. A public transport system
comprising the Mass Rapid Transit (MRT) network and a comprehensive
network of public bus services provides easy access to all sport and non-
sport venues during Games Time. Most of the competition venues are
accessible by MRT, while the others are accessible by public bus.

Public bus services in Singapore are operated by two major bus companies –
SBS Transit (www,sbstransit.com.sg) and SMRT Buses (www.smrtcorp.com).
More information about Singapore's public transport system, including a link
to   a   public    transport   journey    planner,   can   be    found    at
www.publictransport.sg, a website under the Land Transport Authority (LTA).


Public transport in Singapore is represented by the following symbol:




26    Singapore 2010 Youth Olympic Games Transport Guide
3.1.2   Mass Rapid Transit (MRT)/Light Rail Transit (LRT) System




The MRT system forms the backbone of Singapore's public transport system,
spanning the entire city-state. Comprising 70 stations, the MRT system
operates from approximately 05:30 hours daily, to 01:00 hours the next day.
The maximum waiting time for an MRT train is 8 minutes. There are
currently four MRT lines in operation: North South Line, East West Line, North
East Line and Circle Line. The MRT system is also complemented by three
Light Rail Transit (LRT) lines which serve mainly residential estates.

All MRT/LRT station signs display the public transport symbol in addition to
the appropriate MRT/LRT icon shown above.

Singapore 2010 accredited clients may enjoy unlimited complimentary
MRT/LRT rides daily using their Prepaid Cards (see Section 3.2) within the
validity period. The card is to be tapped on the readers at fare gates when
accessing the trains. When in doubt, clients are advised to enquire at the
Station Control Room.

Below is an overview of the MRT/LRT system in Singapore. Part of the Circle
Line represented by a dotted line is undergoing construction.




                                                                            27
28   Singapore 2010 Youth Olympic Games Transport Guide
3.1.3   Public Buses




Public bus services are the most comprehensive and affordable means of
public transportation, with over 300 bus services covering all parts of
Singapore. Public buses call at bus stops located on the left side of the road,
as well as at bus interchanges typically located near MRT stations.

Singapore 2010 accredited clients enjoy complimentary travel on public
buses with their Prepaid Cards (see Section 3.2) within the validity period.
The card is to be tapped on the readers near the doors when boarding and
alighting from the buses. When in doubt, clients are advised to enquire with
the bus driver.

Most bus services run from approximately 06:00 to 23:30 hours. NightRider
services under SMRT Buses operate on Friday and Saturday nights and the
eve of public holidays from approximately 23:30 to 04:30 hours the next day.
Nite Owl services under SBS Transit operate on Friday and Saturday nights
and the eve of public holidays from approximately midnight to 02:00 hours.
Operating hours may vary for different bus services.

3.1.4   Public Taxi Services




Over 15,000 air-conditioned public taxis ply Singapore roads. They can be
flagged down 24 hours a day on most roads, with well-marked taxi stands
available outside most major shopping centres and hotels. Public taxi
bookings, including advance bookings, may be made by calling 6-DIAL-CAB
(6-3425-222), which will automatically direct callers to the first available taxi
company.

Please note that public taxi services are not available free-of-charge as other
forms of public transportation like buses and the MRT provide adequate
access to all Singapore 2010 venues and most locations in Singapore.
Payment for taxi rides is usually by cash; other modes of payment such as
                                                                               29
credit card may be accepted, depending on the taxi company. The cost of a
taxi ride from the suburban areas to the city centre is around SGD 10 to 15.

A taxi may be hailed from the side of the road as long as it is within
authorised areas to pick up passengers. However, along roads in the Central
Business District (in which the IOC/YOG hotels are located) where buses ply,
taxis can only pick up passengers at designated taxi stands and driveways of
buildings from Mondays to Saturdays, 09:00 to 22:00 hours. It is
recommended that clients who wish to hail a public taxi from a competition
venue make use of the taxi stands shown in the maps at the end of this
guide.

It is mandatory for public taxi drivers to charge a fare based on the meter,
with the addition of one or more standard surcharges. In the event of
disputes, clients are advised to contact the LTA at 1800-CALL-LTA (1800-
2255-582).


3.2        Complimentary Public Transport for Singapore 2010
           Clients
3.2.1       Introduction
Unlimited complimentary travel on public transport is provided to all
Singapore 2010 accredited clients daily between 10 and 28 Aug 2010.
Ticket-holding spectators enjoy complimentary public bus rides and up to
four complimentary MRT rides on the day of the competition they are
attending.

Accredited clients will each be issued a DBS Visa Prepaid Card8 during the
validation of their YOIAC. Ticket holders will be issued a DBS Visa Prepaid
Card with every purchase of an event ticket. Besides being a payment card
accepted at all merchants displaying the Visa logo, the Prepaid Card will give
them access to public buses and trains. The Prepaid Card will need to be
tapped on the card readers found onboard buses and at MRT train gates
upon entry and exit.


3.2.2       Prepaid Card
The Singapore 2010 Youth Olympic Games DBS Visa Prepaid Card is
designed exclusively for Singapore 2010. It is a Visa card issued by DBS
featuring the Singapore 2010 marks.

This payment card can be used for complimentary travel on public transport
where applicable. The card can also be 'topped up' with stored value and
used to pay for goods and services wherever the Visa logo is displayed and
for cash withdrawal at ATMs that accept Visa after the Games.




8
 All DBS Visa Prepaid Cards issued by SYOGOC have zero cash value for retail use, but allow
access to complimentary public transport within the validity period.

30    Singapore 2010 Youth Olympic Games Transport Guide
3.2.2.1   Types of DBS Visa Prepaid Cards

The Accredited Clients Prepaid Card is given to all accredited clients who
have a YOIAC issued by SYOGOC. This card is a payment card accepted at all
Visa-accepting merchants. The card also provides unlimited complimentary
travel on public buses and MRT trains daily during the Games period.




The Companion Prepaid Card is issued to clients and spectators who have
purchased an event ticket. This card is a payment card accepted at all Visa
accepting merchants. The card also provides unlimited complimentary travel
on public buses and up to four complimentary MRT rides on the day of the
event.




Singapore 2010 Ceremony Tickets (for the opening and closing ceremonies)
are also Prepaid Cards accepted at all Visa-accepting merchants. They
provide unlimited complimentary travel on public buses and up to four
complimentary MRT rides on the day of the ceremony.



                                                                         31
3.2.2.2    Validity of Prepaid Card
The Singapore 2010 Youth Olympic Games DBS Visa Prepaid Card issued to
clients is valid for use worldwide up till the date of expiry printed on the
back of the card. Transactions cannot be made with the card upon expiry.


3.2.2.3   Security Features of Prepaid Card
The following are some of the security features of the DBS Visa Prepaid Card:

•    The Prepaid Card is not linked to any client's bank account. It needs to
     be activated before it can be used for cash transactions, including value
     top-up by cash or credit/debit card. As part of the activation process,
     clients can register their card via the Prepaid Card portal "My Account"
     on the DBS website. This is to protect the card balance in their Prepaid
     Card. In the event of loss, theft or suspected fraud, the bank will be able
     to authenticate the client registration details and block usage of cards.
     No activation is required for the use of complimentary public transport.

•    Clients can apply for the Short Message Service (SMS) via "My Account"
     on the DBS website to be kept informed of any withdrawal or top-up on
     their card, and to be alerted when their card balance runs low. Clients
     can choose to register their Prepaid Card using their home mobile phone
     or a new temporary subscription line with the local telecommunications
     service provider.

•    To securely access account information, clients will need to go through a
     two-factor authentication by entering a one-time PIN that will be sent to
     their registered mobile phone number.

32   Singapore 2010 Youth Olympic Games Transport Guide
3.2.2.4   Topping Up the Prepaid Card
Clients can top up their Prepaid Card through the following channels:
a. Online via the Prepaid Card portal "My Account" on the DBS website with
    an existing debit card, credit card or bank account
b. At AXS machines from any bank account
c. Over-the-counter at Singapore Post outlets using cash

A minimum top-up value of SGD10 per transaction is required. There will be
a SGD0.25 top-up fee when the Prepaid Card is topped up over-the-counter
using cash or with a non-DBS debit card, credit card or bank account. Top-up
fee is inclusive of Goods and Services Tax (GST).


3.2.2.5   Using the Prepaid Card Overseas
An administrative fee of 1.5% of the foreign currency transaction amount is
applicable when the Prepaid Card is used overseas. More information on
transacting in foreign currency will be provided in the terms and conditions
issued together with the Prepaid Card.

3.2.2.6  Other Card Procedures
Other card procedures relating to issuance, distribution, activation,
replacement and refund will be provided upon issuance of the Prepaid Card.

For more information on the use of the Prepaid Card, clients can visit the
DBS website at www.dbs.com. Information on complimentary public
transport with the Prepaid Card will be available on the Singapore 2010
website at www.singapore2010.sg.


3.3     Car Rental
3.3.1   Introduction
Singapore 2010 accredited clients who require car rental services may refer
to the Directory of Services.

3.3.2   Requirements for Car Rental
To drive in Singapore, foreigners must possess a valid International Driving
Permit issued by an authorised body in their country of origin, e.g. the
Automobile Association, if they have resided in Singapore for less than 12
months. If an International Driving Permit is not available, an official
translation of the foreign driving licence in English will be required.
Association of Southeast Asian Nations (ASEAN) nationals will only need to
possess a valid driving licence issued by the appropriate authority in their
country.


                                                                          33
Foreigners who have been in Singapore for more than 12 months must have
a valid Singapore driving licence to drive in Singapore.

Different car rental companies may also have other requirements such as
minimum age requirement. Clients should also take note that some
companies may not rent cars to non-Singaporeans.


3.3.3       Important Information on Car Rental
It is recommended that clients who rent cars request for a GPS navigation
system or a set of road maps from the rental company to assist them with
navigating the roads in Singapore. They are also encouraged to enquire
about the Electronic Road Pricing (ERP) scheme, an electronic gantry system
imposed on certain roads at specific timings to deduct road usage fees by
CashCard, as well as how to obtain parking coupons for use at certain public
car parks. Depending on the car rental company, clients may need to
purchase their own CashCard and parking coupons.

Vehicle Access and Parking Permits (VAPPs) will not be provided for rented
cars. As such, rented cars will not be allowed to enter Singapore 2010
venues and must instead be parked at public locations outside the venues.
Suggested parking locations are shown on the maps in section 6. Parking
fees may be levied at public car parks and, depending on the type of car park,
payable by CashCard or parking coupon.

Appendix 2 provides approximate driving distances between the YTM/CTM
and each venue.

Clients who rent cars are advised to read about the Youth Olympic Lanes, on
which they will be required to give way to official Singapore 2010 vehicles, in
section 2.4.


3.4       Private Transport

Clients taking private transport to Singapore 2010 venues, such as getting a
ride from somebody else, are reminded that they may alight anywhere
outside a venue as long as it is legal for the vehicle to stop there under
Singapore law, and it is outside the venue perimeter. This includes public
taxi stands. Please note that VAPPs will be unavailable for vehicles that are
not official Singapore 2010 vehicles (i.e. with the official livery and licence
plate), meaning that they will be unable to enter the venue perimeter or
secure perimeter of official Singapore 2010 venues.


4        Information for Different Client Groups
4.1       Information for Clients Staying at YOV
4.1.1       Arrival and Departure
Upon arrival in Singapore, Young Olympians and Team Officials will be able
to get to the YOV Welcome Centre using pre-planned transport services
(section 2.2.2), which would have been confirmed based on their arrival
34    Singapore 2010 Youth Olympic Games Transport Guide
schedules. Should there be any deviation from their pre-confirmed schedules,
Young Olympians and Team Officials arriving at the Changi Airport may
approach the transport desk for assistance and they will be transported to
the YTM by bus.

Bus schedules for departure will need to be co-ordinated at least 72 hours (3
days) in advance by the CdM or proxy card holder at the NOC Services Centre
in the YOV, or through the NOC Assistants where applicable. Amendments or
cancellations should be made before 15:00 hours the day before the
scheduled journey, and are subject to vehicle availability.


4.1.2    Opening and Closing Ceremonies
Young Olympians and Team Officials will be able to travel from the YTM to
The Float@Marina Bay for the opening and closing ceremonies and back
using pre-planned transport services (section 2.2.4).            Transport
arrangements will be coordinated by SYOGOC and made known at a later
date.


4.1.3     Transport to Competitions and Training Sessions (All
        Sports except Team Sports and Cycling (Road Race))
Young Olympians and Team Officials may travel to competition/ training
venues using venue shuttle services (sections 2.1.3 and 2.1.4).

For those who wish to travel directly from one competition venue to another,
they may make use of the venue-to-venue shuttles (section 2.1.6). Young
Olympians and Team Officials who wish to attend competitions other than
their own will find this service useful. Alternatively, they may also take public
transport (section 3.1).


4.1.4     Transport to Competitions and Training Sessions (Team
        Sports and Cycling (Road Race))
Eligible (i.e. accredited and registered) Young Olympians involved in Cycling
(Road Race), Football, Handball, Volleyball and Hockey competitions and
training sessions will be provided with pre-planned transport services
between the YTM and the competition/training venues (section 2.2.6). Bus
schedules will be confirmed by the relevant Competition Managers.


4.1.5    Culture Education Programme (CEP)
Young Olympians and Team Officials may travel from the YTM to CEP venues
using pre-planned transport services (section 2.2.5), which will be confirmed
upon their registration for CEP events.
                                                                               35
4.1.6       Getting Around YOV
Young Olympians and Team Officials may use the YOV internal shuttle
(section 2.1.2) to get around the YOV, such as for meals or training.


4.1.7       Exploring Singapore
Young Olympians and Team Officials who wish to get on Singapore's public
transport system can make use of the MRT shuttle (section 2.1.8) to travel
from the YOV to Boon Lay MRT Station. From there, they can ride on the MRT
(section 3.1.2) to travel around Singapore. A train ride to the city centre
takes around 35 minutes.

Alternatively, Young Olympians and Team Officials who wish to travel
straight to the city centre may do so using the venue shuttle from the YTM to
the CTM (section 2.1.5). From the CTM, they may walk across The Helix
Bridge to get to Promenade MRT Station. A map of the area surrounding the
CTM is provided in section 6.4.


4.1.8       More Information
Young Olympians and Team Officials may direct transport-related queries to
any transport desk, including the desk at the YOV. Team Officials who wish
to arrange for pre-planned transport services may do so at the NOC Services
Centre in the YOV.

4.2       Information for Clients Staying at IOC/YOG Hotels


4.2.1       Arrival and Departure
Upon arrival in Singapore, clients with pre-valid cards (PVCs), proxy cards or
proxy letters staying at the IOC/YOG hotels will be transported to their
hotels using pre-planned transport services (section 2.2.2), which would have
been arranged based on their arrival schedules. Clients should produce their
PVC, proxy card or proxy letter to use this service.

Clients who have to deviate from their arrival/departure schedule or did not
provide their flight details to SYOGOC in advance should proceed to the
nearest transport desk (located at the coach bays at Terminals 1, 2, and 3
and at the VIP Complex) to arrange for transport.

Clients should confirm their departure plans at the transport desk at their
hotel, or through the Liaison Officers or NOC Assistants where applicable, at
least 72 hours in advance. Amendments or cancellations should be made
before 15:00 hours the day before the scheduled journey, and are subject to
vehicle availability.


4.2.2       Arrival of Team Delegates and Dignitaries
Pre-planned transport services will be provided on 8 and 9 Aug 2010 to
transport NOC team officials between the YOV and ports of entry to allow
them to welcome their team delegates and dignitaries upon arrival. NOC
36    Singapore 2010 Youth Olympic Games Transport Guide
team officials should register for this service with the NOC Services Centre at
least 4 hours in advance. From 10 Aug 2010 onwards, Transport Pass
holders will be able to use Pooled Vehicle Services for this purpose.


4.2.3   Youth Olympic Games Logistics Hub (YLH)
Pre-planned transport services will be provided to transport Singapore 2010
accredited clients between the YOV and the YLH. This is to allow NOC
representatives, such as CdMs, to check their NOCs' sport equipment. This
service will operate daily from 8 to 15 Aug 2010 and 24 to 28 Aug 2010. On
these days, buses will leave the YOV for the YLH at 09:00 hours and 14:00
hours, and leave the YLH for the YOV at 12:00 hours and 17:00 hours.


4.2.4   Opening and Closing Ceremonies
Accredited clients staying at the IOC/YOG hotels will be able to get to The
Float@Marina Bay for the opening and closing ceremonies by using pre-
planned transport services, which would bring them from their hotels
(including Marina Bay Sands) to designated drop-off/pick-up points near The
Float@Marina Bay (section 2.2.4). Clients may also consider walking to The
Float@Marina Bay if their hotels are within walking distance (see the maps at
the end of this guide).


4.2.5   Transport to Competitions
Accredited clients staying at the IOC/YOG hotels may get to competition
venues by first using hotel shuttles to travel from their hotel to the CTM
(section 2.1.9), followed by venue shuttle services from the CTM (section
2.1.3).

This is with the exception for Cycling (Road Race) competitions, which will
not be served by bus services from the CTM. It is recommended that clients
walk across The Helix Bridge from the CTM to get to The Float@Marina Bay
for these competitions.


4.2.6   Transport to YOV
Accredited clients staying at the IOC/YOG hotels may use the venue shuttle
to travel between the CTM and YTM (section 2.1.5). They may use the YOV
internal shuttle (section 2.1.2) to travel within the YOV if they are accredited
to do so.




                                                                              37