Student Leaders for 2018 - Rotorua Boys' High School - Rotorua Boys' High School
Page content transcription
If your browser does not render page correctly, please read the page content below
Rotorua Boys' High School
                                           Ad Astra Per Aspera
                                       Whaia Te Iti Kahurangi
                              To The Stars Through Hard Work

           Introducing our
Student Leaders for 2018

        Head Prefect, Hohaia Macfarlane
Deputy Prefects, Manny Crawford (left) and Joape
                    Nagera

             Newsletter 11 2016
             Newsletter    2018
ROTORUA BOYS' HIGH SCHOOL

                                     MOTTO
                               Ad Astra Per Aspera
                              Whaia Te Iti Kahurangi
                         To the Stars Through Hard Work

                                     VISION
             To be the outstanding Boys' High School in New Zealand

                                 PRINCIPLES
    Rotorua Boys' High School provides an environment for boys to mature into
outstanding young men to prepare them for the important future role they must play
                               in the community.

                                     VALUES
                             Students are expected to:

Be strong of character – Pūmau
Being strong of character means you show respect for both yourself and others,
have personal integrity, take responsibility for the consequences of your actions
and be a good citizen. Be a good man.

Demonstrate leadership – Whakaatu ngārahutanga
Leadership can be taught and learned. You will have many opportunities to
demonstrate leadership and be a good role model as well as encouraging
appropriate behaviour in others. Be a good leader.

Display commitment – Ūpoko pakaru
Commitment means never giving up just because something is difficult. It
encompasses a work ethic, time management and sacrifice in achieving your
goals. Be a good worker.

Take opportunities – Kapo huanga
Taking opportunities is about embracing new challenges. You will be presented
with a myriad of opportunities in your time at Rotorua Boys' High School. Enjoy the
challenge.

Strive for Excellence – Hiratanga
Striving for excellence means you will always do your best, learn from your
mistakes and seek continual improvement. Reach for the stars.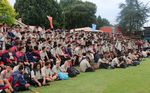 Principal's Message
Dear Parents and Caregivers

Nga mihi nui ki a koutou me te tangi hoki ki a ratau kua riro atu.

Welcome to our 2018 school year, it has been a positive start to the year and there is a feeling that
2018 will be another successful year for our school.

In celebrating the start of the new year I would like to welcome all our new students and especially
our 240 Year 9 students and their families to our school.

I am pleased also to welcome our new staff members for 2018.

         Ms P Cameron B.Sc., P.G.Cert.Anta.Stud., G.Dip.Sc.		 Teacher of Science and
         								Chemistry

         Mr J Carroll B.Sp&L						Director of Hockey

         Mr D Chendri B.E., M.Comp.(Hons)         		         Teacher of Mathematics and Computing

         Mr P Conrad B.A., Dip Tchg.			                      Deputy Principal – Teaching and Learning

         Mrs A Hay B.Ed (Music), Dip. Tchg., F.T.C.L   Violin Performance Teacher of Music and English

         Mr H Huang Beijing University            		Mandarin Language Assistant

         Mr B Kanara B.Ed					Teacher of Technology (Hard Materials)

         Ms A Katipa B.Ed					RTLB and Teacher of English

         Mr C Maguire B.Sp.Sci.				Sports Technician/Gap

         Mr K McLean B.Ph.Ed., Dip.Tchg			                   Director of Learning – Awhina Activity Centre

         Mr T Merito 					                                   Teacher of Dance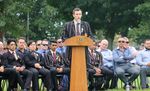 Ms R Morris B.A./B.Com., P.G.Dip.Ed (Maori Med), Dip.Tchg.   HOF Te Reo Maori

          Mr J Te Huia B.PhEd., P.G.Dip.Tchg. 				                     Teacher of Physical Education

The school is pleased to welcome this highly qualified group of staff to our school.

Welcome back following a period of medical leave to Mrs R Mudge Dip.Tchg. our Year 13 Dean
and Teacher of English.

Furthermore, given staff changes there have been a number of changes to responsibilities within
the existing staff team as follows:

•   Mrs Y Boulton Dip.Careers					HOD Careers and Transition
•   Mr S Cameron						Gateway Co-ordinator
•   Ms M Hartley M.Ed.L. (Hons.), B.Ed., Dip.Tchg			       CoL Supported Learners Programme
•   Mrs R Harvey B.Ed., Dip.Tchg			                      Assistant Leader of Learning Mathemaitics
•   Mr C Hay B.MediaArt., Dip.Tchg				                     Head of House - Nelson
•   Mrs K Hemana M.Sp.Tchg. (Hons.), P.G.Dip.Ed., B.Ed		   Dean Year 11
•   Mr G Hunt B.Sp.&Ex.Sci., Dip.Tchg 			Dean Year 12
•   Mr H Lockwood B.Sp.L.S., Dip.Tchg				                  Deputy Principal - Student Support
•   Mr M Trembath B.Tchg. 				Dean Year 10
•   Mr A Williams B.Sc., M.Tchg.				                       Head of House - Frobisher
•   Ms C Zilionis B.A., Dip.Ed. 				CoL Attendance

2017 Academic Achievement
In 2017 the school received pleasing NCEA results and came very close to achieving its 2017 goal
of a 90% pass rate across all year levels. Our NCEA results were as follows:

                            NCEA 2017 Results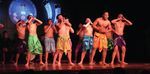 RBHS Maori 2017 against
                   National Maori 2016

             RBHS Pasifika 2017 against
               National Pasifika 2016

Endorsements 2017
Congratulations to the following students who gained endorsements in 2017:
16 Excellence Endorsements at Level 1
Jordan Urwin, Fraser Raukawa-Phillips, Chris Werner, Breyton Westrupp, Haden Turner-Kino,
James Baldwin, Te Ahurei Epapara, Manukau Whata, Ruameto Hamiora, Sebastian Douthett,
Mate Radics, Michael Stanley, Kahurangi King, Jimah Ruland-Umata, Joshua Berryman, Joshua
Vandy,
20 Merit Endorsements at Level 1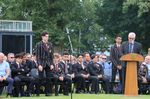 Doohan Robson, Caleb Hinga, Vance Harris, Tristan Karaka, Chase Waikato, Bailey Edwardson,
Te Rama Reuben, Devin Hiniduma-Archarige, Autumn Karatau-Te Kuru, Kalyb Tawa, Mana Ver-
coe, Junta Hamano, Eli Hunia-Mataio, Nikki Jacobs, Manaia Harawira, Nirai Ririnui, Pacey-Jack
Apo, Te Ao Billing, Patrick Barron, Caleb Piua
16 Excellence Endorsements at Level 2
Savisesh Rajan, Diaz Morrison, Rishay Anand, Teina Grant, Daniel Gray, Temuera Hall, Hohaia
MacFarlane, Erick Alvarez Canales, Tamawhakaara Ngawhika, Matene Te Whata, Bradley Wig-
gins, Rhayvon Mihaere, Cameron Caudwell, Hyung Park, Joape Nagera, Manaia Harawira (Year
11)
15 Merit Endorsements at Level 2
Te Okiwa Morgan, Rangitukehu Eruera-Williams, Dray Forster-Ambrose, Jayden Prakash, Reuben
Barton, Oliver Nixon, Josaia Sorovaki, Kira Whareaitu, Mikaere Kiel, Max Scott, Thomas Kepa,
Edward Muangkhot, Cory Howe, Manny Crawford, Rikawerohia Wana Unuwai
9 Excellence Endorsements at Level 3
Whakaio Nopera, Trent McVarnock, Rehua Selwyn, Guillaume Martel, Tawharau Mohi, Nikora
Wade, Arona Clay, Nathan Kenah, Renati Waaka
10 Merit Endorsements at Level 3
Barnabus Radics, Sean Osborne-Curtis, Ali Al Omari, Tawhaarangi Taylor, Grayson Hayward,
Kewarei Hawkins-McClutchie, Drury Mapu-Takuira, Hagan Plaisted, Jimmy Rogers, Michael Ke-
pa-Godfery
The school was also pleased to gain through Sidney Tamati a scholarship pass in Painting. Con-
gratulations to Sidney and his teacher Mr Whitrow (see page 31).
In summary…
RBHS outperforms boys and girls nationally in NCEA
Our Maori students outperform all Maori students nationally in NCEA across all three levels
Our Pasifika boys outperform all Pasifika students nationally in NCEA across all three levels
Our Hostel again had 100% pass rate across all five year levels
Congratulations to all our students of 2017 and their teachers for these solid results. I wish all our
2018 students the very best as they continue to place their mark on these successful graphs.
Prefects 2018
I am pleased to introduce a group of 13 Prefects that were announced at our Senior Prizegiving
and who already are providing strong leadership and positive role modelling for our students
•   Hohaia Macfarlane 		Head Prefect
•   Joape Nagera			          Deputy Head Prefect and Pasifika Captain
•   Manny Crawford		         Deputy Head Prefect and Hostel Head Boy
•   Te Hemara Gardiner-Toi   Captain of Drake House
•   Temuera Hall			          Captain of Frobisher House and Student Trustee to the Board
•   Te Okiwa Morgan 		       Captain of Nelson House
•   Takeshi Endo 			         Captain of Raleigh House
•   Rishay Anand			          Academic Captain (Junior School)
•   Daniel Gray			           Academic Captain (Senior School)
•   Rhayvon Mihaere 		       Arts Captain
•   Poukohe Sorenson Tawhara       Sports Captain
•   James Scott 			Citizenship Captain
•   Bradley Wiggins     		Environment Captain
Academic Review Day
Our Academic Review Day scheduled for Thursday 8 March is one of the most important days in
our Academic calendar. This day is important because it gives every student with a parent or care-
giver the opportunity to understand and to plan their academic programme and academic goals
for the school year. One of the reasons that the academic achievement in our school has climbed
in recent years has been because this planning and sharing of information that takes place with
student, family and house group tutor takes place on our Academic Review Day.
All students have been issued with times for these interviews and we are striving as a school to
achieve a 100% attendance target on our first Academic Review Day.
Board of Trustees 2018
The School this year is pleased to have a stable and experienced Board made up of the following
people:
Mr Herby Ngawhika (Chair)
Mr Mark Lawrence (Deputy Chair)
Ms Andrea Elliott-Hohepa
Mr Daryl Watene
Ms Mercia-Dawn Yates
Mrs Yolanda Boulton (Staff Trustee)
Mstr Temuera Hall (Student Trustee)
Mrs Julie Fisher (Board Secretary)
Celebration of Success Evening
On Tuesday 27 March the school will hold its Celebrating Success Evening where we will intro-
duce a number of our Year 9 Jubilee Scholars, Students who gained Excellence in NCEA and
School Prefects in an evening where we celebrate our success as a school across all dimensions
to school life. Invitations for our Celebrating Success Evening will be issued this week.
Special Events To Date
• Congratulations to our Touch Team who after Junior Prizegiving last year in mid December won
  the New Zealand Secondary Schools Touch Championship. This is our 5th National Title in
  Touch.
• Congratulations to our Senior Golf Team who on the 26th and 27th February won the New Zea-
  land Super Eight Schools Golf title for the first time since 2012 and for the eleventh time out of
  the 19 years that this championship has been held.
• The school held a very successful Athletics Tabloids event on Friday 16th February with Nelson
  House coming to the fore.
• On Thursday 22nd and Friday 23rd
  February 66 of our Year 13 students
  undertook the Te Wero Programme
  which was a huge test for each par-
  ticipant in both a physical sense and
  as a team member. Congratulations
  boys for the impressive team work
  displayed.
• Congratulations to the Year 12 boys who participated in the BP Business Challenge held at the
  school on 1st and 2nd March. Congratulations to the winning team who developed an app and
  shoe which monitors a player's vital signs while in training and playing sport. This means the
  coaches know when to sub players on and off and limits player fatigue!

Important Dates Coming up this Term
Thursday 8 March			           Academic Review Day
Monday 12 March			            Start of Year 9 Tane Raukura Camps
Thursday 22 March			          Waka Ama National Secondary School Championships
Tuesday 27 March at 5.30pm    Celebrating Success Evening
Thursday 29 March			          First XV Rugby Tour to Fiji departs
Friday 30 March			            Easter Holiday begins
Friday 13 April			            Last day of Term 1
Wednesday 25 April			         ANZAC Day
Monday 30 April			            Term 2 commences
Wednesday 2 May			            ANZAC Assembly, 10.00am

As you can see it has been a busy term for the school and I extend best wishes to all students
and staff and the wider school community for not only a successful Term 1, but a highly successful
2018.
Targets have been set, goals defined, and now we must all work hard and work together to realise
these goals.
Best wishes for a successful 2018!

AC Grinter
Principal
Address from the Head Boy
Kia ora,

My name is Hohaia Macfarlane.
I have been granted the honour to stand before you to-
day, as your Head boy for 2018.

First and foremost, I would like to acknowledge our
Principal Mr Grinter; our Deputy Principals Mr Buckton
and Mr Lockwood. I acknowledge all the school's staff:
Deans and teachers; my Prefect team; parents of the
school, and all of you, the students.

To our new year 9 boys, welcome.
For some of you this will be an exciting day. For some of you, it will be daunting. Seeing you here
takes me back to my first day as a year 9. My emotions were running wild. I was excited, yet pet-
rified at the same time.

Coming from Intermediate where most of the students were only a year older than me, to a school
where the year 13's looked almost 30…was overwhelming to say the least. But I had other new
students on either side of me feeling exactly the same.

It didn't take long for me to realise that I was actually surrounded by the encouragement of caring
and supportive people; my teachers, the older students and role models, and my friends. I rec-
ognised the special bond that you will see around you today. Look around you. We are brothers.
This is the brotherhood of Raukura. We are all here to help, encourage, and motivate one
another.

If I had ill feeling towards the person sitting next to me, I told myself to leave those feelings at the
gate. I encourage you all to do the same.

Napolean Hill once said, "Whatever the mind can conceive and believe, the mind can achieve".
When you truly want something, you must go after it. You have a great deal or more to learn, and
remember always, the pursuit of excellence. This is a significant rite of passage. You now stand
with us and share a bond like no other. You are now one of us.
When an opportunity arises, take it. Follow your passion. Set yourself goals. Whether these
goals are to make the stage for Raukura Kapa haka; the field for the 1st XV, or even to be the
Head Prefect when you reach year 13…visualise your goal.

Keep visualising your goal, so you stay focussed and motivated. There is no short cut to achieve-
ment. Not everything is easy. Nor should it be easy. You will come across challenges on the road
to your goals, but these challenges are only to test you. They are there to sort out those who are
able to put to one side, the aggravation of the moment in order to achieve the long term goal. Fol-
low you dreams, whether it be sporting, academic, cultural or musical. Listen and trust the advice
of your teachers and family…and think Big!

It is an absolute honour to have been elected Head Prefect of the school I call my second home,
and to represent a brotherhood of which I am immensely proud to be a part of.
I wish you the best of luck for the year gentlemen.

Na reira Tena Koutou, Tena koutou, Tena koutou katoa.
Hohaia Macfarlane, Raukura Head Boy 2018.
From the Desk of the Deputy Principal
                               Teaching & Learning
At Rotorua Boys' High School we strongly recommend the use of a digital
device to support learning. In the junior school we are in our third year of
a targeted 1-1 iPad initiative and it is our vision that at some point every
student will be able to learn with their own iPad. Technology has revolu-
tionized the way we think, work, and play. Technology, when integrated into
the curriculum, revolutionizes the learning process. More and more stud-
ies show that technology integration in the curriculum improves students'
learning processes and outcomes. We live in a rapidly evolving world and
students today need to be digitally literate and flexible to succeed in the
21st Century workplace. There is considerable research that concludes
many students of today will find jobs that haven't been invented yet. Therefore, the emphasis on
schools is to develop 21st Century Skills such as collaboration, communication, critical thinking,
problem solving, digital and information literacy, adaptability and creativity. Bringing technology
into the classroom has many significant benefits ranging from increased student engagement, a
richer learning context, increased collaboration, access to material previously not possible and in-
creased ability to cater for various learning styles. It is for these reasons and many more, that that
Rotorua Boys' High School strongly recommends the use of an iPad to support learning.

Currently we have over 550 students taking advantage of a learning environment enriched with an
iPad. For those families that would like to have their son join this initiative, there is still the oppor-
tunity through our commercial partner, Noel Leeming. The iPads can be purchased outright, or
through a 24 month finance plan. If you require more details, contact us at school or discuss in
store at Noel Leeming.

            Please note that this offer is available to senior students too.
Students can also bring an existing iPad from home, but these must be configured on our school
network. This will ensure these iPads have the same advantages that the new iPads have. Please
be advised that there is $40 fee for the MDM and Apps to be installed on these iPads.

Digital Citizenship
A focus of this initiative is digital citizenship, which is the responsible use of technology. Your son
will learn digital skills, ethics, etiquette, and online safety. These are important aspects of partici-
pating in today's world.

Safe and Secure
To maintain a safe and secure learning environment, a filtered Internet connection will be provided
for students. They will not be permitted to use a personal broadband connection such as a 3G/4G
phone network. As well, students will only be able to use their device under the direct supervision
of their teacher. Any unauthorized use can result in the device being confiscated, searched, and
privileges being revoked.

Responsibility
While the school will make every effort to ensure all devices are secure, ultimately, students are
responsible for their device. They must bring it fully charged to school. Similar to other personally
owned items, the school is not liable for loss, damage, misuse, or theft.
Participation in this initiative is voluntary. For more information about digital citizenship, cyber safe-
ty and school expectations pertaining to device usage in school, please visit our Digital Citizenship
and Cyber Safety website. This can be accessed via the Curriculum page of the school website or
using this link: https://sites.google.com/a/rbhs.school.nz/rbhs-digital-citizenship/

"Our students, through the use of digital technologies, will be offered future-focused learning op-
portunities, to ensure they are equipped with the skills to be successful global citizens"
                                                    RBHS Learning with Digital Technologies Vision

Academic Review Day
One of the key strategies our school utilises to ensure students meet their academic potential is
the Academic Review process. At the start of the year your son developed a number of goals and
throughout the year your son's House Group Teacher will work alongside him to monitor and en-
courage him to achieve these goals. We believe that this process has been a key factor in improv-
ing student outcomes in recent years. Academic Review days are your opportunity to join us at
school to discuss your son's progress in an individual, positive conversation with his House Group
Teacher. This year we will again be holding two Academic Review Days. The first is on Thursday
8th March and all parents are expected to come with their son. Your engagement with this process
is vital to ensure the most positive outcomes for your son this year. The second Academic Review
Day will be early in Term 3 and will offer a chance to review progress towards his goals.

Term 1 Interim Reports
Please be aware that Term 1 Progress Reports progress reports will be available for collection on
Academic Review Day. It is important to note that it is school policy to write reports using each
student's legal name. If however you prefer us to write your son's report using his preferred name,
this can easily be arranged. In order for this to happen, you need to contact the main office or your
son's House Group teacher and inform them of your preference.

Mr P Conrad (B.A., Dip Tchg.)
Deputy Principal Teaching and Learning
pconrad@rbhs.school.nz
From the Desk of the Deputy Principal
                                   Student Support
Kia ora Students and Whanau of Raukura 2018,
My name is Hamish Lockwood and I am the Deputy Principal- Student
Support 2018. Just wanted to start with a huge Mihi to all our Whanau of
Raukura and especially to the young men at Rotorua Boys High School.
I am looking forward to fulfilling my role in 2018 and relish the opportunity
to improve student outcomes.

Attendance
It is a timely manner to remind parents and caregivers regarding our Ab-
sentee protocol 2018. Student's, parents, and staff are continually working
together to improve the attendance rate for our school. An emphasis on being at school regular-
ly and punctually will ultimately drive toward enhancing the academic profile for each student.
Should your son not be attending school for any length of time, there are a number of options
below which can be utilised to inform the school of his absence;

1.   Contact Absentee Hotline – (07) 349 5137
2.   Phone or email the Dean
3.   Written explanation for House Group Teacher on his return to school

Early Notification
To improve the timeframe in which Rotorua Boys' High School notifies you of your sons absence,
we are now operating an Early Notification system where by Parents / Caregivers will receive a
message via text or email informing that your son is absent from school without explanation. The
message will be sent on the morning of absence and his records automatically adjusted on return
message from Parents / caregivers. To enable the programme to function effectively, please notify
the school office to confirm the mobile and/or email address you would like this message delivered
to.

Leadership:
It is an important year for your young man to step out of their comfort zone and strive to become a
future Leader here at Raukura. There are many opportunities for students to achieve these goals
and I encourage students to be involved in as many extracurricular activities both in and out of
school as possible.

Leadership opportunities 2018:
Sir Peter Blake Trust, National Young Leaders day, Outdoor Pursuit Centre, Y Lead Conference,
Outward Bound, Hawaiki Rising voyager and many more.
Please do not hesitate to contact me, either via email hlockwood@rbhs.school.nz or phone 07
3486169 ext 872 if you have any concerns.

                                                                                        Nga Mihi,
                                                            Mr H Lockwood (B.Sp. L.S., Dip.Tchg.)
                                                               Deputy Principal- Student Support
                                                                     hlockwood@rbhs.school.nz
Faculty        Course   Assessment                      Assessment Title                  Credits    Due Date

   English        1ENA     AS 90052     Produce creative writing                             3         Week 6

                           AS 90855     Create a visual text                                 3         Week 10

                  1ENG     AS 90052     Produce creative writing                             3         Week 6

                           AS 90855     Create a visual text                                 3         Week 10

                   1NLS    AS 90855     Create a visual text                                 3         Week 2

                           US 26624     Read with understanding                              3         Week 3

Mathematics       1MAA     AS 91026     Apply numeric reasoning to solve problems            4         23 Feb

                           US 26627     Use measurement to solve problems                    3         5 March
                  1MAS
                           AS 91030     Apply measurement in solving problems                3         15 March

                   1NLS    US 26627     Use measurement to solve problems                    3         10 April

   Science         1SCB    AS 90952     Surface Features                                     4         Week 5

                   1ScI    AS 90930     Reaction rates                                       4         Week 4

 Technology        1TEC    US 22926     Demonstrate knowledge of safety procedures           2         Week 4

                                        Demonstrate Knowledge of and apply safe
                   1FTT    US 24352     working practices in the construction of a BCATS     2         Week 3
                                        project

                                        Identify, select, maintain, and use hand tools for
                   1FTT    US 12927                                                          6         Week 5
                                        BCATS projects

                   1FTT    US 25920     Use joints for a BCATS project                       3         Week 10

                  1AUT     US 16113     Safe Working Practices                               2         Week 6

                  1DVC                  N/A - Portfolio due Week 2 Term 3

                                        Demonstrate understanding of basic concepts of
                  1DGT     AS91072                                                           3         Week 6
                                        digital media

                                                                                                       Term 1
                                        identify career pathways in the Hospitality
                  1FHO     21058        industry                                             2
                                                                                                       Week 6

Social Sciences    1HIS    AS91001      Research an historical event                         4         April 12

                  1GEO     AS.91013     Aspects of a geographic topic at a global scale      3         1 Apr
AS 90840            Apply the marketing mix to a new or existing
            1BTM                                                                                 4         28 March
                                                             product

 Physical
            1PED       AS90964            Demonstrate Quality Movement in a Physical Activity    3         30 April
Education

                       AS90970            Demonstrate Self Management Strategies                 3         30 April

                                          Use drawing methods and skills for recording
 The Arts   1ART       AS 90914 v3                                                               4         28 March
                                          information using wet and dry media.

            1MCA       US 23005 v2        Demonstrate knowledge of carving.                      5         11 April

            1MUS       AS91095            Demonstrate knowledge of two music works               6         6 April

                                          Write a variety of text types in Chinese on areas of
Languages   1CHI       90872                                                                     5         9 March
                                          most immediate relevance

                                                                                                           22.2.2018
                       AS 91089                                                                  6
                                          He Whakaputa Koorero ( Fluent Speakers )                         2.3.2018 /
            1TRM
  Maori                                   He Whakaputa Koorero ( Learners )                                30.3.2018
            10TRM
                                          Āta Whakarongo mai
                       AS 91085                                                                  6
                                                                                                           22.2.2018

                                          Demonstrate knowledge and skills of performance of
                                                                                                 3         22.2.2018
                       US 22752           components
            1MPA
                       US 22753           Demonstrate knowledge of people associated with
                                                                                                 3         06.04.2018
                                          MPA

 Faculty      Course            Assessment                      Assessment Title                 Credits   Due Date

                                                 Produce a selection of crafted and controlled
 English      2ENA             AS 91101                                                          6         Term 3
                                                 writing

                               AS 91103          Create a crafted and controlled visual text     3         Week 10

                                                 Produce a selection of crafted and controlled
              2ENG             AS 91101                                                          6         Term 3
                                                 writing

                               AS 91103          Create a crafted and controlled visual text     3         Week 10

                                                 Produce a selection of crafted and controlled
              2ENB             AS 91101                                                          6         Term 3
                                                 writing

                               AS 91103          Create a crafted and controlled visual text     3         Week 10
2LIT   US 24871   Complete work related forms                     2   Week 4

                                    Select, read and assess texts to gain
                         US 2989                                                    3   Week 9
                                    knowledge

                                    Apply coordinate geometry methods in solving
Mathematics       2MAC   AS 91256                                                   2   8 March
                                    problems

                  2MAS   AS 91264   Use statistical methods to make an inference    4   8 March

                  2MAT   AS 91264   Use statistical methods to make an inference    4   16 March

   Science        2BIO   AS 91153   Practical investigation                         4   Week 7

                  2CHE   AS 91162   Ions in solution                                3   Week 5

                  2PHY   AS 91172   Atomic and nuclear physics                      3   Week 5

                  2SCI   AS 91155   Adaptations of plants and animals               3   Week 5

                                    Demonstrate knowledge of general health,
                  2FSY   US 17769   safety, and environmental requirements in       5   Week 7
                                    forestry.

                  2TEC   US 21911   Demonstrate knowledge of Safety                 2   Week 4
 Technology
                  2TEC   US 21905   Demonstrate knowledge of trade calculations     6   Week 9

                                    Demonstrate knowledge of and apply safe
                  2BTT   US 24354                                                   4   Week 4
                                    working practices in a BCATS workplace

                                    Receive instructions and communicate
                  2BTT   US 24357                                                   4   Week 8
                                    information in relation to BCATS projects

                  2AUT   223        Service an automotive battery                   4   Week 6

                                    Identify emergency procedures in the
                  2AUT   229                                                        2   Week 11
                                    motor related industries

                  2DVC              N/A - Portfolio due Week 3 Term 3

                                    Implement advanced procedures to produce a
                  2DGT   AS91368    specified digital information outcome with      6   Week 11
                                    dynamically linked data

Social Sciences   2HIS   91229      Research assessment                             4   April 10

                  2GEO   91246      Aspects of a global topic at a global scale     3   1 April

                                    Demonstrate an understanding of accounting
                  2ACC   91175                                                      4   11 April
                                    processing using accounting software

                  2TOU   US22854    Apply innovative thinking techniques within a   2   1 March
                                                  business context

   Physical
                  2PED   AS91331    Examine Significance of a Sporting Event        3   30 April
  Education

                                    Write a variety of text types in Chinese for
  Languages       2CHI   AS91112                                                    5   23 Feb
                                    genuine contexts
Waihanga tuhinga auaha, i te reo o te ao
                         AS91288
Maori          2TRM                     torotoro (1 of 2)                                    6*        Week 6

                         AS91285        Kōrero i te reo o te ao torotoro (1 of 2)            6*        Week 8

               2MPA      US 13359       Demonstrate knowledge and skills of waiata           6         11.04.18

                                        Generate, develop and refine visual ideas in
The Arts       2MCA      US 23010 v2                                                         5         11 April
                                        Whakairo.

                                        Use drawing methods to apply knowledge of
               2ART      AS 91311 v2    conventions appropriate to painting.                 4         11 April

                                        Develop ideas in a related series of drawings
               2ART      AS 91316 v2    appropriate to established painting practice.        4         11 April

               2MUS      91278          Investigate an aspect of New Zealand Music.          4         23 March

   Faculty     Course   Assessment                     Assessment Title                      Credits    Due Date

                                       Produce a selection of fluent and coherent
    English    3ENG     AS 91475       writing which develops, sustains and structures       6         Term 3
                                       ideas

                                       Respond critically to significant aspects of visual
                        AS 91480       texts through close viewing supported by              3         Week 10
                                       evidence

                                       Apply linear programming methods in solving
 Mathematics   3MAC     AS 91574                                                             3         23 Feb
                                       problems

               3MAT     AS 91581       Investigate bivariate measurement data                4         9 March

    Science    3BIO     AS 91604       Homeostasis                                           3         Week 4

               3CHE     AS 91393       RedOx                                                 3         Week 5

               3PHY     AS 91521       Practical Investigation                               4         Week 6

               3SCI     AS 91604       Homeostasis                                           3         Week 4

                                       Demonstrate knowledge of factors that affect
               3FSY     US 24575                                                             5         Week 6
                                       the quality of commercial forestry operations

                                       Perform Building calculations
  Technology   3BTT     24378                                                                4         Week 4

               3Btt     12998          DKO Carpentry Hand Tools                              4         Week 10
Prepare and cook vegetable dishes in a                   Term 1
                     3FHO   13293       commercial kitchen                                  6    Week 10

                     3DVC               N/A - Portfolio due Week 3 Term 3

                                        Implement complex procedures to produce a
                     3DGT   91635                                                           4    Term 1
                                        specified digital media outcome

                                        Demonstrate knowledge of common engineering              Term 1
                     3TEC   20799                                                           4
                                        metals                                                   Week 11

                                                                                                 End of Term
 Social Sciences     3HIS   91434       Research inquiry                                    4
                                                                                                 1

                                        Analyse a contemporary event from a geographic
                     3GEO   AS. 91428                                                       3    End Term 1
                                        perspective

                                        Demonstrate understanding of Accounting for
                     3ACC   AS 91428                                                        4    11 April
                                        partnerships

                     3TOU   US 24733    Promote a New Zealand tourist destination           4    1 March

Physical Education   3PED   AS91789     Devise Strategies for a Desired Outcome             3    April 30

                                        Write a variety of text types in clear Chinese to
   Languages         3CHI   AS91537                                                         5    9 March
                                        explore and justify varied ideas and perspectives

      Maori                             Waihanga tuhinga whai take i te reo Māori o te
                     3TRM   AS91654                                                         6*   Week 6
                                        ao whānui (1 of 2)

                                        Kōrero kia whakamahi i te reo o te ao whānui (1
                            AS91651                                                         6*   Week 8
                                        of 2)

                     3MPA   US 13360    Perform Moteatea                                    15   May 4th

    The Arts         3MUS   91425       Research a music topic                              6    29 March
From the Desk of the Deputy Principal
                      Curriculum and Assesment
                      NZQA / NCEA Student Information
Monitoring your achievement and progress is easy with the NZQA Learner Login page. Enter the
following web address and you will be able to access your personal learning information.
Check it out!
www.nzqa.govt.nz/students
If this is your first time checking out the website and using Learner Login, you will need the follow-
ing to be able to register for free! and login;
1.     NSN (National Student Number) – any staff member at school can give this number to you
       or you can also access this by contacting the NZQA call centre
2.     Password or Pin number – You will be asked to create a password and pin number
3.     It will take less than 60 seconds of your time to register!
On completing the Registration and Login process, you will be free to browse and access all there
is to know about your learning!
Firstly, I recommend watching a short video clip with parents/caregivers about NCEA and how the
new Course Endorsements work. Just Click 'What are endorsements' and you will have access to
a short video clip or read the info which is certain to answer all your questions.
Secondly, take a look at the following;
•    Entries and Results (order new result documents / certificates)
•    Credit Summary – All years
•    Credit Summary – For a particular year
•    Track your progress and predict your outcome
•    Your Rights and Responsibilities for External and Internal Assessment
•    University Entrance and Scholarship
How much does NCEA cost?

****Complete and return a Financial Assistance Form before September 1 to reduce the NZQA
Fee****
If you have any further questions about how NZQA and NCEA works you will find it on the student
page or you can also contact the NZQA call centre on 0800 697 296.
Enjoy your search.
                                                           Mr B Buckton (B.Sp. Ex.Sci., Dip Tchg)
                                                                                Deputy Principal
                                                                      bbuckton@rbhs.school.nz
From the Deans

Year 9 Dean                 Ms M Hartley         mhartley@rbhs.school.nz           ext 827
Year 10 Dean		              Mr M Trembath        mtrembath@rbhs.school.nz          ext 895
Year 11 Dean		              Mrs K Hemana         khemana@rbhs.school.nz            ext 803
Year 12 Dean		              Mr G Hunt           ghunt@rbhs.school.nz               ext 836
Year 13 & 14 Dean           Mrs R Mudge         rmudge@rbhs.school.nz              ext 880
International Dean          Mrs T Grinter        tgrinter@rbhs.school.nz		         ext 837

From the Year 9 Dean
				                                        Ms M Hartley
What an amazing start to the year. The Year 9 boys have transitioned
beautifully into High School. They look fantastic i
n their uniforms and seem eager to settle down and start learning.
Thank you for your support in ensuring this transition was smooth, and
for setting your son up for success by having their uniform and stationery needs organised.

Your son has been issued with his own individual timetable. These are really important in ensuring
your son knows where he needs to be, at what time and who his teacher is for each subject. It
would also be helpful for you to have a copy of this timetable. Ask him to share it with you so you
are aware of what subjects he has this term and in the future. Having their timetable glued to
some cardboard, laminated, or as a screenshot on their device, can save a lot of time and despair.

Your son's attendance will directly impact on their achievement at school this year. Please ensure
your son is at school EVERY day, unless there is a justified reason for his absence. In this case,
please ensure you inform either his House Group teacher, or myself, as to why your son is away.

You will be able to track your son's attendance and achievement this year if you have access
to the internet. At our first Academic Review Day (Thurday, 8 March) your son's House Group
teacher will give you a specific username and password to the website which enables you to see
exactly how many credits they have, as well as monitor their attendance. A very useful tool for
parents!!

Junior Certificate at Year 9 requires our boys to achieve a minimum of 80 credits over the course
of the year. If your son manages to get 50+ of these at 'Excellence' level, he will achieve his Year
9 Certificate with an Excellence endorsement. Likewise if he achieves 50+ at Merit/Excellence
level, he will achieve a Merit endorsement. We want as many of our boys to achieve with
endorsements as possible. Please support your son by having conversations about their learning
at home, and tracking their credits via KAMAR on our school app.
My role is to liaise between yourself, your son and his teachers. If I can be of any assistance
please don't hesitate to contact me. I look forward to meeting you in the future.

                                                 Ms M Hartley (M.Ed.L.(Hons), B.Ed., Dip. Tchg.)
                                                                                Dean of Year 9
                                                                     mhartley@rbhs.school.nz
From the Year 10 Dean
						                    Mr M Trembath
Kia Ora and welcome to our Year 10 students of 2018.
My name is Mark Trembath and I am the Year 10 Dean here at Raukura.
I was born and raised in Rotorua and attended Rotorua Boys' High School
from 2000 to 2004. I am an old boy of the school which I believe gives me a
greater insight into how our school works and how I can support the students I work alongside.
I have been teaching since 2008 and have always had a passion for teaching young men. I am
also the Director of Football here at Raukura and coach a number of teams at school.

This year the goals for Year 10 are to:
• Improve attendance rates from 2017
• Have students attending every class during their school day
• Expect 100% submission of assessments – non-submission to be referred to the Dean for
   catch up sessions after school at Te Honoa Toi
• Improve 2017 Junior Certificate pass rates

Year 10 is a year when some students struggle to see the value in school work and they think that
their Junior Certificate is not worthwhile. This could not be further from the truth. The preparation
that the students embark upon this year will pay dividends as they prepare for their NCEA journey
next year.
I cannot stress how important this preparation is. We are fortunate to have the support of Year 12
mentors to work alongside our Year 10 students to offer guidance on academic success, cultural
leadership and achieving their sporting goals.

Opportunities for Year 10 students this year:
• Sir Edmund Hillary Leadership Camp for a week - 40 students
• Rotary Youth Programme of Enrichment for a weekend - 8 students
• Pūkaki Award - 1 student
• General Excellence - Academic, Sport, Culture & Leadership
• Spirit of Raukura - one student in each core class
• Top in class - each subject
An extensive amount of sporting avenues
• Junior Certificate endorsement - Excellence (50 credits); Merit (50 Merit/Ex credits)
• Level 1 credits to be offered in House Group and at Academic Review Day

Students who may require advice and guidance for future pathways will also be given an opportu-
nity to attend local tertiary institutions and the careers programme to help gain better knowledge
and experience of pathways that are on offer when they leave school.
I am looking forward to help support and foster our rangatahi on their learning journey whilst in
Year 10 and I look forward to working alongside whanau to enable success for our young men.
Please do not hesitate to contact me, either via email mtrembath@rbhs.school.nz or phone
3486169 ext 895, if you have any enquiries.
Nga Mihi
Mr M Trembath (B.Tchg.)
Dean of Year 10
mtrembath@rbhs.school.nz
From the Year 11 Dean
                     				                                                        Mrs K Hemana
                     Kia Ora Raukura whānau,

                      For those of you who do not know who I am, my name is Kelly Hemana and
                      I am the Year 11 Dean for 2018. I was born and raised here in Rotorua and
have been teaching since 1999. My teaching experience ranges from Year 4 through to the Ter-
tiary sector, and I have a Master of Specialist Teaching in Learning and Behaviour from Massey
University. I have two wonderful children, Koan Hemana, a current Year 9 student here at Rauku-
ra and Grace who is a Year 7 student a Rotorua Intermediate.
I would like to extend a warm welcome back to our highly successful cohort of students from
2017. I am excited to be able to continue working with a fine bunch of young Raukura men. Our
endorsements last year were the best results we've had in the last 5 years. The challenge moving
forward for us is to continue with that strength and determination to succeed. Our Year 10 Junior
Certificate results are to be celebrated but also act as a reminder of the task ahead this year in the
NCEA Level 1 programme.

There are three levels of NCEA certificate, depending on the difficulty of the standards achieved.
At each level, students must achieve a certain number of credits to gain an NCEA certificate.
Credits can be gained over more than one year.

NCEA level Requirements
Level 1
80 credits are required at any level (level 1, 2 or 3) including literacy and numeracy.
For more details see the following website: http://www.nzqa.govt.nz/ncea/understanding-ncea/

Te Honoa Toi – Homework Centre
This learning space is now operating after school from 3-4pm in L4 from Monday through to
Wednesday. This is an opportunity for students to keep pace with their studies and utilise the
teachers expertise also. I will be in Te Honoa Toi every Tuesday afternoon for any students wish-
ing to work directly with me.

Mentors
We have some Year 11 students taking on the role of mentor for other students within their House
Group - who have been identified as needing support to manage their goals. We really want to
foster the notion of collaboration and accountability to others. I will be meeting regularly with
this group to support the work being done every day in House Group time. So therefore, House
Group from 8:45 – 9am is a vital time for our student's academic progress.

Attendance
Regular attendance is crucial for the success of our students this year. NCEA is a demanding pro-
gramme and as a Senior student of our school it is expected that our students attend every class.
Should circumstances arise that prevent this we would appreciate a call or email justifying your
sons' absence.

If you need to discuss anything with me please send me an email khemana@rbhs.school.nz or
ring on 3486169 ext 803.

                                                                                    Nāku noa
                                    Mrs K Hemana (B.Ed., P.G.Dip.Ed., P.G. M.Sp.Tchg. (Hons.))
                                                                              Dean of Year 11
                                                                   khemana@rbhs.school.nz
From the Year 12 Dean
				                                           		            Mr G Hunt

Tena Koutou Katoa,

Greetings to all the families of our students at Rotorua Boys High School.

My name is Mr G Hunt and I am the Year 12 Dean for 2018. It has been a very busy start to the
school year with an increase in the roll at Year 12.

This year, I lay down the challenge to our cohort to better their results in 2018.
Targets that we will be striving for are as follows:
• 90%+ pass rate at Year 12
• 30% of the Cohort endorse with Merit or Excellence
• Full attendance at Academic Review Day (ARD)

Academic Review Day
The Academic Review Day is your first opportunity to discuss your son's pathway in 2018. This re-
lationship with your son's house group tutor is a vital cog in the potential success of your son. Our
first Academic Review Day is on Thursday March 8th. I look forward to seeing you there.

Google Classroom
Ask your son about his google classroom, from this platform you are able to see the work he is
doing in class and discuss any upcoming assignments. He will need his school email address and
password to access this digital classroom.

Attendance
Attendance is a major contributor to a students success. Our goal this year is to have an atten-
dance rate above 90%. If your son is unwell or unable to attend school, please ring the school
office to advise us of his absence. 07 348 6169.

Finally I want to wish you great success in 2018. I look forward to your continued support in your
young man's education.

"Ehara taku toa i te toa takitahi, Engari he toa takitini"

"Success is not the work of one, but the work of many"

Mr G Hunt (B.Sp.& Ex.Sci., Dip.Tchg)
Dean of Year 12
ghunt@rbhs.school.nz
From the Year 13 Dean
                  				                                                        Mrs R Mudge
                  Welcome to the 2018 school year.

                   Firstly, can I thank the school community, including our parents and students,
                   for the support and understanding I have received on my return to work. After
                   an absence of close to a year due to ill health, I am relishing the challenge of
                   meeting the varied and exciting demands of supporting the Year 13 and Year 14
students to prepare for the roles they have planned for themselves beyond school.
Secondly, congratulations to the Year 13 cohort for their outstanding results in NCEA Level 2,
maintaining a pass rate exceeding 90%. Year 13 is a challenging year, as students lay the platform
for life beyond school. Requirements for future pathways are as varied as the boys themselves,
and it is important that students fully understand what is needed to attain University Entrance
should this be a pathway they aspire to. I work closely with House Group teachers, Mrs Boulton in
Careers and Mr Cameron in Gateway to ensure that our boys are supported in a range of ways to
achieve their goals. My role is to liaise with students, parents, and teachers to ensure that stu-
dents are working towards achieving what is required for the future pathway they have chosen for
themselves.

Year 13 is a year of opportunities - and not only in the classroom. The more involved students are
in all facets of school life, the more prepared they will be for what lies beyond. good attendance is
the key to making the most of these opportunities and is also the key to academic success at this
level. Please do not hesitate to contact me, either via email (rmudge@rbhs.school.nz) or phone
(07 3486169 ext 880) if I can assist you in any way. Nga Mihi,
                                                                      Mrs Rhonda Mudge (Dip.Tchg.)
                                                                                   Dean of Year 13/14
                                                                             rmudge@rbhs.school.nz

                     International Dean
                     				                                                    Mrs T Grinter
                     The International Department welcomes to the school the new and returning
                     international students for 2018. We currently have 25 International students
                     from around the world experiencing our great school ranging from Year 9 to
                     Year 13. The 11 new students from China, Japan, Fiji and Macao are settling
                     in and the 14 returning students are renewing their friendships and getting
                     straight back into New Zealand school life.
Interested in being a short term homestay?
The Shiba High School group from Japan will be visiting us again this year from Saturday, 28th
July – Wednesday, 8th August 2018 (11 nights). If you have a spare room, we are looking for fam-
ilies who would like to be a homestay to these young boys, please contact Mrs. Grinter on tgrint-
er@rbhs.school.nz or 348 6169 Ext: 837.
The students are generally about 14-16 years old and want to experience the Kiwi home and life
style. Shiba High School is a multi-storied school in the centre of Tokyo so our school and way of
life is a very different experience. This school has visited Rotorua Boys High School for 20 years
now and it is a very successful cultural exchange. The students return to Japan with fond memo-
ries of their time with their New Zealand families.
                                                              Mrs T Grinter (B.A., B.C.S., Dip. Tchg)
                                                                     Dean of International Students
                                                                           tgrinter@rbhs.school.nz
PASIFIKA
Malo ni, Kia Orana, Ia Orana, Malo e lelei, Ni sa Bula and warm Pasifika
greetings. Talofa lava everyone my name is Mr Pesefea I am the Pasifika
Mentor for 2018.
One of my key aims this year is to recognise and enhance Pasifika identity
within school that is reflected across all areas of the curriculum. In partic-
ular for our Pasifika boys to be proud of their culture heritage, language,
family and community. Celebrating success of our Pasifika boys in all ar-
eas of leadership within the school. Our Pasifika Captain for 2018 is Joape
Nagera (below, right).
We have a few key events taking place soon. At local level the "Pasifika                       Mr Pesefea
Fun Day" held on the 24 March at the Lakefront. The "Pasifika Speech
Competition" held on the 5 April at the Methodist Church on Old Taupo
Road in Rotorua - the first ever Secondary School Pasifika speech com-
petition held in the Bay of Plenty, and our very own traditional "Super 8"
competition to be held at New Plymouth Boys' High later on this year. This
will be the highlight for us, and because Rotorua Boys High School was
the first school in the Super 8 competition to introduce this section in 2017,
we will be ready to contest again.
On a final note - we have Pasifika Newsletter to be released this term,
updating notices and other matters regarding Pasifika communities. My
contact details: jpesefea@rbhs.school.nz Looking forward to putting
names to faces, and to grow our Pasifika community at Raukura.                                Joape Nagera

Malo ma fa'afetai.

                The Raukura Pasifika group performing at the Super 8 Cultural Festival last year.

Mr J Pesefea (Dip.Tchg.)
Pasifika Mentor, Teacher of English
jpesefea@rbhs.school.nz
NEWS
Gymnastics
Well done to Michael Stanley (Year 12) who was part of the New Zealand team competing in
the Valeri Liukin Gymnastics Invertational in Texas, United States last December. Michael com-
peted in Level 10 against 68 other competitors. He placed 2nd in the floor discipline and the New
Zealand team placed 6th overall.

NASA Visit
Congratulations to Taipari Walker (Year 12) who was the only Bay of Plenty
student to be chosen to go to National Aeronautics and Space Administration
(NASA) in Houston, Texas. Taipari joins a group of 11 others who have been tak-
ing part in the Massey University's Pūhoro STEM Academy programme.
                          New Zealand Touch Representatives
Fantastic to have 13 boys named in the 2018 New Zealand Touch Teams. We also have Old Boy,
now staff member Shaq Stone named the NZ U18 Boys Coach.
          U18 Boys (25 in Squad)                                U16 Mixed Team
               Ceiza James                                       Dretyn Harris
                Kingita Kingi                                     Miles Tapsell
          Jordan Tuakana-Hudson                                  Mitchell Clarke
              Kalem Strickland                                    Tome Poona

               Mixed Squad
             Jayden Andre Kingi                               U16 Academy Team
                                                              Bless Perese-Elliott
                U16's Team                                      Kahutia Te Hau
             Gregan Maui-Black                                  Tuakana Tuaine
Basketball
Year 12, student Sharne Perham
has been named in the New Zealand
Under 17 boys team for the FIBA U16
Asian Championship in China next
month.
The 13-team tournament, which runs
from April 2 to 8 in Foshan, will double
as Asia's qualifying tournament for the
2018 FIBA U17 Basketball World Cup
to be held in Argentina later this year.
New Zealand has been drawn in Pool
A along with China and Hong Kong, with the top placed team advancing directly to the quarter-fi-
nals. If placed second New Zealand will face the third placed team in Pool B for a spot in the last
eight.
Pool B is made up of Australia, the Philippines and Malaysia. Pool C comprises of Iran, Chinese
Taipei and Macau with defending champions Korea, Japan, Lebanon and India in Pool D.
Perham was first selected to play for the New Zealand under 17 team in the Philippines last July.
He will be joined by Rotorua Boys' High School basketball coach, Mr Courtney who is New Zea-
land's assistant coach.
Perham is the younger brother of New Zealand Warriors player Hayze Perham.
New Zealand head coach Dave Bublitz is looking forward to the tournament with preparation a
long time in the making as the championship was originally scheduled for October 2017.
"We held our first camp back in December 2016 so we have had a long time preparing for this
event.
"The majority of the team we have selected came on a tour of the Philippines in July last year. We
used that tour to gain experience playing against Asian style basketball, which is very guard orien-
tated and quite different to the style we are accustomed to in New Zealand.
"We have had a total of six camps as a build up to the Asia qualifier, the last being in Rotorua in
December. That camp was very beneficial and I know when the team comes together again later
this month they will bond very quickly."
Bublitz stated that the goal for the coaching staff and players was very simple.
"We want to make the quarter-finals then from there we are one win away from a place at the FIBA
U17 World Cup."
Bublitz expects the main competition to come from traditional foes.
"I imagine Australia will start favourites and Asian powerhouse China are always formidable. I've
also heard that Japan and Korea operate with fulltime coaches so we can expect those two teams
to be strong."
The team will gather for a couple of days training in Auckland on March 26 and will also play a
couple of warm-up games in China before the tournament gets under way on April 2.

                                                                               - Rotorua Daily Post
Citizenship
                                         LAKESIDE
Students from the Rotorua Boys' High
School and Rotorua Girls' High School's
police studies programme gave a help-
ing hand at Lakeside 2018.
Co-ordinator Nicola Salmond said some
of the students worked really long hours
helping with car parking, ushering and
the clean up.
"Some of the less confident ones really
stepped up - they shone."
She said all of the helpers were helpful
and polite.
Rotorua Boys' High School deputy
principal - student support Mr Lockwood
said the 15 students from Boys' High
and 15 from Girls' High were in charge
of the VIP carpark, ushering and the
clean-up at the end of the night.
"This was a great experience for our
Raukura men and Rotorua Girls' High
School girls within the police studies
course as it was a great introduction to
working with the general public, gaining
valuable communication skills, how       Iliesa Baleisuva Year 13 with Head Prefect and Police Studies stu-
to adapt to challenging situations and                       dent, Hohaia Macfarlane.
problem solving.
"It was also good to gain community service and citizenship experience.
"Overall it was a beneficial experience for our young men and aligned well with the police values of
professionalism, respect, integrity, Maori and Treaty, empathy and diversity."
Boys' High Year 13 student Genesis Hull said the volunteering effort was a good experience.
"We were able to represent the school and be part of such a huge community event.
Rotorua Girls' High School principal Ally Gibbons said the girls really loved helping out.
"They really enjoyed being part of the show and it was a great experience for them.
"The staff have spoken really positively about how they looked, behaved and interacted with the
public."
                                                                            - Rotorua Daily Post
LOVE SOUP

A great launch for the 2018 Love Soup Programme was held with nearly a pallet of milk donated to
the organisation which feed the homeless daily. A great job by our boys who volunteer three times
a week, with many from last year's programme returning and many new faces.
The roster is on the Student Desk window. Any questions or those wanting to join, email the
Citizenship Captain, James Scott, 14jscott@rbhs.school.nz.

                        THANK YOU, RAUKURA
Kia ora,
I just wanted to extend my thanks for sending/ bringing over such a wonderful group to assist in
'handing me over' at our Powhiri today. It was a very special emotional day for me. I felt previleged
and honoured to not only be supported by my family, but also my friends and colleagues and the
wonderful men of Raukura. It was also a special previlege to have Tumauaki Kimiora and Dunno
attend alongside several Raukura old boys as well. I was humbled to have you speak for Te Arawa
Waka, Wairangi and I will never forget your beautiful words. It was especially emotional for me to
have the boys tautoko me during the hand over. It brought a level of finality in a symbolic sense to
my time at Raukura. A special memory that I will hold dear forever.
We all know how wonderful 'our' young men are - I still consider myself part of the Raukura
whanau but it was special fo me to have my new staff and students see this too (especially after
all the stories I have been telling). So many staff members expressed to me how impressed they
were with the boys. They especially loved ho well they sang, how fierce they were in performing
the haka and how personable they were in our staff room after the Powhiri. Not to mention taking
the initiative to lead karakia before we ate and then to give thanks for the preparation of the kai. I
can only hope the students of Aquinas will be held in equally high regard should they be visitors in
another school.... but I fear that's quite a high bar.
I hope you can pass on for me a special thank you to all the members of staff that took the time to
wish me well ahead of the Powhiri. I was overwhelmed by the phone calls, emails and messages.
I feel truly blessed. Nga mihi,
                      						                             Mr M Dalton, Principal of Aquinas College
Leadership
                               POLICE STUDIES
We had our noho marae stay the police studies course on February 1. Combined with RGHS
It was a really good noho as it set our expectations and values for the course. Parents of our boys
also attended the evening hui.
Highlights were:
• A number of Rotorua boys high old boys speakers who are in the Rotorua police . Senior ser-
   geant Graeme Hill who is my mentor and liaison person.
• Day 2 we had Tyson Repia who has recently graduated from police college. Students respond-
   ed well to him and Billy Hill the police dog.
The students also undertook a solemn undertaken where District Commander Superintendent
Andy McGregor and Rotorua Area Commander Inspector Anaru Pewhairangi swore-in the stu-
dents. Inspector Pewhairangi returned last week and swore in another group of boys.
Overall it was a really good hui
                                                          Mr H Lockwood (B.Sp&Ls.,Dip.Tchg.))
                                                            Deputy Principal - Student Support
                                                                   hlockwood@rbhs.school.nz
TAI MITCHELL HOSTEL
As the new year of 2018 begins a group of hostel prefects and I participated in a newly created
leadership camp which was held at the hostel on the dates of 27th and 28th of January.
Each day was filled with leadership and bonding activities. Day One was a settle in day where
did small group activity and also went out for a swim. Day Two was filled with monstrous activities
such with the main event we had coming up, the high ropes course.
To kick-start the day, we went for a run and along the way we stopped and did bonding games.
Then a small crossfit session, and onwards to the Adrenaline Forrest. Most boys completed levels
to the best of their abilities which gave us an eye opener that we can complete many more obsta-
cles this year in the hostel as we have a massive increase in numbers.
Shout outs to Mr Cameron and Mr Courtney for giving us the opportunity to begin this leadership
camp and hopefully it continues for future leaders of the hostel. We believe that this camp made
us much more tighter as a group and if we remain tight we will communicate more which will result
in keeping our hostel to a high standards as it already is.
Thanks also to Mr Mayhew for allowing the leadership program to expand into this camp. I can not
forget all other housemasters who gave up their own time during the weekend to help out when
and where needed. Without all of the housemasters this hostel would not be in the great place it is
today. Bring on 2018.
                                                                                Manny Crawford
                                                  Tai Mitchell Hostel Head Boy, Deputy Prefect
TE WERO

Once you decide to do it, you give it your all! Nothing can prepare you for the challenges that you
will face on the gruelling Te Wero course. On thursday the 22nd of February, a large group of year
13 students took on the annual two day challenge of Te Wero. This challenge tested the students
physically and mentally, and pushed many to their limits. But we quickly discovered this was no
individual challenge, and that in order to succeed we must have to work as a team.
Many of us underestimated what as ahead. The course consisted of a run from school to Aorangi
Peak, Ngongotaha, back to school and then out to Mourea where we would spend the night rest-
ing for the second day. On the Friday morning the boys biked from Mourea out to the blue lake,
then to the Redwoods car park, and finishing with a 6km run back to school. Te Wero was built up
to be something extremely difficult. It's not supposed to be easy. Te Wero has its name because
it is a challenge. We were all willing to challenge ourselves. At the end of the two days, the young
men were absolutely exhausted. We could barely walk. But we pushed through.
Our Deputy Principal, Mr. Lockwood, said "I thought it was really successful and a great oppor-
tunity for the year 13 cohort to form better relationships, comradery in a very tough physical and
mental challenge undertaking over the two days. Student demonstrated leadership etc". It was
physically the hardest challenge we will encounter while at Rotorua Boys' High School. But it was
all worth it in the end.
No matter what physical fitness level you are at, Te Wero is a challenge worth taking. We all took
from the experience that we can't make it through life alone, and that some time we will need
someone to support us just like we supported and pushed each other through Te Wero.

                                                                                Hohaia Macfarlane
                                                                                Head Prefect 2018