TAYLOR MADE POTENS POLENSQUE - King's College
Page content transcription
If your browser does not render page correctly, please read the page content below
number
page

  3
           CONTENTS
           Page 4 - Head of House Report by Isobella Ng
           Page 5 - Housemaster's Report by Miss Smith
           Page 6 - Introducing Our Leadership Team
           Page 7 - The Work of the Taylor Committee by Mary
           …………Weatherall
           Page 8 - International Womens' Day by Fabiana
           ………….Mazza-Carson
           Page 10- Sport
                    - Term One Sports Report by Claire Johnston

                    - Swimming Sports by Annabelle McLaren
                    - Athletics Results
                    - Our Very Own: Anita McLaren
           Page 16 - 'A Home Away From Home' by Holly Soar
           Page 18 - 'From a New Girl's Perspective'

           Page 19 - Term One Service Report by Claire
         Work Street Work City,
         Work State Work ZIP
           …………..MacLennan
             Work Phone,
            Mobile Phone;
           Page 20 - Otahuhu Fun Day by Chloe Hwang and
         Work Email, Work URL

           …………..Miwa Chapman
           Page 23 - Important Dates Coming Up
number
                                                                                                        page
HEAD OF HOUSE
REPORT:                                                                                                    4

ISOBELLA NG
For those of you who don't know me, I'm Iso Ng           persistent rain. It was lovely seeing the girls with
and I'm the Taylor Head of House for 2018. I am          smiles on their faces even through challenging
extremely honoured and humbled to have the               activities such as jumping off an incredibly tall
chance to lead the biggest house and (in my totally      wooden pole towards a trapeze in the rain which
unbiased opinion) best bunch of girls.                   isn't the most easily completed or enjoyable task.
                                                         After lunch, the Taylor prefect team helped the girls
This term started off slightly rocky with big school     brush over on the school Haka and song so that we
events such as swimming sports and athletics day,        will hopefully be able to perform at the King's vs
along with house events such as Taylor vs                Grammar 1st XV rugby game alongside the boys.
Middlemore volleyball and cricket. There were also
unforeseen circumstances such as the the nearby          I've been extremely impressed with the dedication
fire causing the school day to be cut short. All         and commitment to the house and school from the
these little things caused disruption to the term
and for those girls who aren't accustomed to this
type of school life, boy do I have news for you! This
is the King's College lifestyle. By joining King's,
you commit to busy days filled with class,
lunchtime events, meetings, sports trainings,
games, cultural activities and much more. It's
these things that seperate us from other schools
and it's these things that make me love this
college.

Swimming sports and athletics day were a huge
success in my opinion as I saw so many of the girls      girls. Turning up to the Sunday chapel, house
participating, mixing with their boy houses and          events and co curricular activities goes further than
just having fun. Whether they were a runner,             you'd think. I can't wait to see how the rest of the
jumper, thrower or kicker or just being a real MVP       year unfolds and what new found talents we have
for participating, I know all the boy houses were        within the house. Taylor has so much potential in
super thankful that the girls just soldiered through.    all aspects of the school and I hope to see us rise to
The girls also did a fabulous job volunteering for       the top!
and filling the event spots even if they didn't want
to, but because the boy's needed it. Special             My final words for this term are just to enjoy the
mention to those in smaller houses like School           break, you've all done incredibly well to make it
House, Parnell and St Johns because I know you           through the past 12 weeks, rest and relax and get
have a lot less girls so have to do a lot more events.   your Whitney Houston on!

We also had the new girls day camp at Ahuroa
                                                         - Isobella Ng
which I thought was a great day regardless of the        Head of House 2018
HOUSEMASTER'S

                                                                                                        number
                                                                                                        page
  REPORT:
                                                                                                          5
  ALEXANDRA SMITH
Dear Parents and Guardians,                                 working relationships with their mentor groups. Our
                                                            Year 13 Student Mentors have valued the time they
As the end of Term One approaches we have many              have had to meet with their student mentors. Feedback
successes to celebrate together. With the introduction      from our student mentees outline that our girls feel
of 60 new girls to the House on the 24th January and        their student mentor is approachable, caring and
welcoming back our returning girls meant our first few      supportive.
days of induction and orienteering were busy.
                                                            Towards the second half of this term, we have noticed a
As part of our induction program we had our new girls       significant increase in academic pressure for all girls.
camp held at Ahuroa. The opportunity to participate in a    Internal Assessments and Common Tests have meant
wide range of activities, as well as having time and        that we have seen many girls using the House study
space to ask a wide range of questions was invaluable.      and accessing tutoring. I have been continually
Signing practice on the bus, learning the school haka,      impressed by the number of girls who have been
along with the Lord's Prayer and the Grace, helped the      proactive with their learning and they should be
girls understand and participate in our school-wide         commended for seeking the help they needed before
traditions. Our Year 13 prefect team also arranged two      assessments were due. The Year 13 Taylor Tutoring, as
bonding events for our Year 11 Girls and Year 12 Girls.     well as our school wide scholar common room tutoring,
The feedback from the girls revealed that they enjoyed      have both been very popular. I encourage girls to
the relaxed atmosphere of these events. I'm sure the        continue to access these services.
homemade pizzas and ice cream sundaes also helped.
                                                            Throughout the term I have enjoyed my one to one
Term One is full of school-wide House events, including     chats with our Year 13s and my group meetings with
the Middlemore and Taylor inter-house sports                our Year 11s and Year 12s. I have appreciated the
competitions. I was so impressed with the manner in         honest feedback, questions, and concerns, as well as
which all our girls participated in these events.           stories that have been shared. My main message for all
Swimming Sports and Athletes days are always a              girls has been to continue to be proactive about sharing
highlight and were great opportunities for the girls to     and acting on their goals. We have outstanding support
develop their sense of belonging to their Boys' Houses.     available throughout the House and the wider College.
The feedback from all Housemasters was outstanding
and our girls can be very proud of their efforts. As well   In Term Two we look forward to welcoming back Mrs.
as school-wide events, the Taylor and Middlemore            Gina Adams from maternity leave. We also see Mrs.
sports competition started with Volleyball and Cricket.     Jessie Chester taking on the role of Head of
Unfortunately, we were unsuccessful in both events.         Department for Art - Congratulations. This sees a change
However, the number of girls participating in these         in her role as she steps back into the role of a Tutor in
activities for the first time and the growing numbers of    Taylor. I would like to thank her for all the hard work she
supporters was outstanding to see. The new girls now        has done in the role of Associate Housemaster, we wish
have a good understanding of this long-standing,            we well in her new role.
healthy competition.
                                                            I would personally like to take this opportunity to thank
During our Mentor Program, we have had Mrs. Sarah           all Taylor Parents, Staff and Students. Your ongoing
Hardy our Manager of Whakaora Cottage (our Medical          support, open communication, and friendly faces have
Center) and Mrs. Karen Thompson our School                  helped set the house up for another successful year in
Counselor present to both Middlemore and Taylor girls.      2018. I have loved the opportunity to be your
These presentations gave our girls some insight into        Housemaster for Term One.
the support services available to them. Both identified
and explained key strategies for managing their well        Naku Noa Na - Yours Sincerely
being. Throughout our mentor periods, we were also          Miss Alexandra Smith
able to allocate time for one on one chats with Teacher     Acting Housemaster Taylor House
Mentors and Student Mentors. This time has allowed
Mentor Teachers the opportunity to build positive
number
                                                            page
INTRODUCING OUR
LEADERSHIP TEAM                                              6
Prefect Team                       House Staff
Isobella Ng                        Miss Alexandra Smith
Head of House                      Acting Housemaster
Chloe Hwang & Stella Troute        Mrs Gina Adams
Deputy Heads of House              Housemaster
Claire Johnston                    Mrs Jessie Chester
Head of Sport                      Associate Housemaster
Claire MacLennan                   Ms Sarah Currie
House Sacristan                    Associate Housemaster
Emily Danesh-Meyer                 Mrs Sharon Lofroth
Academic Prefect
Sophie Turner                      Mrs Udi Ann Delport
Head of Culture
Grace Hanlon                       Mrs Anita McLaren
Marketing
Harriet Butt                       Ms Lindsay Edmonds
House Prefect & Head Girl
Izzy Foord                         Miss Malorie Bish
House Prefect & School Sacristan
Jaya Kesha                         Mrs Tracey Butchers
Wellbeing
Lily Stelling                      Ms Banham
Careers Liason
Mary Weatherall                    Ms B. Etzinger
Taylor Committee Leader
Rosie Sommerville                  Mr Russell Goldsworthy
Events
Sabrina Liang
Participation & Support
Holly Rikard-Bell
Communications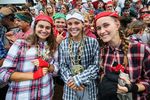 THE WORK

                                                           number
                                                           page
OF THE
TAYLOR                                                       7

COMMITTEE

            The Taylor Committee is a group of Taylor non-prefects whom run
            initiatives within King's, Taylor House and also the wider Otahuhu
            community. This is a great way to fundraise for numerous charities
            that we choose to support, and for Taylor House to make it's mark!

            This year, the Taylor Committee consists of 25 Girls. I am very
            excited to have such a great group of motivated and devoted
            students as part of the committee. So far, we have organised
            Minty-B, a vegan coconut ice-cream truck for Athletics Day - which
            was a great hit. Minty-B is a business run by ex-collegians Jamie
            Gibbons and Gemma Scarborough. In total Minty-B raised $250
            for our sponsored guide dog. Furthermore, on the 27th March the
            Taylor committee visited Otahuhu Primary to hand out easter eggs.
            This was a lovely way to spread the easter cheer, and was great to
            see the smiles of the Otahuhu Primary students. A massive thank
            you to all the Girls of Taylor house for helping fund the purchasing
            of all 532 easter eggs. The committee could not have done it
            without your support.

            In the upcoming terms we have a very exciting event on the
            horizon. In Term 3, on Thursday 16th August the Taylor Committee
            Fashion show will take place. Keep an eye out for news
            surrounding this. Myself and the committee hope to organise a
            fun show enjoyable for all. Information regarding which labels will
            be showcased and where to buy tickets will be released in term 2.

            A special thanks to all the Girls of the Taylor Committee. I
            appreciate your commitment and look forward to our future
            progression as a committee.

            Keep your eyes peeled for more Taylor Committee news!

            - Mary Weatherall, Year 13
            Head of Taylor Committee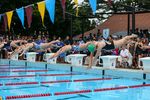 INTERNATIONAL
WOMENS DAY
FABIANA MAZZA -CARSON
 When Audrey Lourde - feminist, writer, librarian,
 lesbian and civil rights activist - wrote the words "I am
 not free while any woman is unfree, even when her
 shackles are very different from my own," what she
 meant was feminism means equality. And equality
 means everyone.

 Today when we talk about feminism, when we talk
 about the advances we as a society have made when it
 comes to women's rights, what we are actually often
 talking about is white feminism. We mean the gender
 pay gap in the western world is closing (it's not), we
 mean everyone in the western world is comfortable
 with labelling themselves a feminist (untrue), we mean
 we are closer in the western world than ever before to
 achieving total equality between the sexes (we aren't).
 We ignore the fact that while we're calling Kim
 Kardashian "progressive" for posting nudes on
 Instagram, girls in Nigeria are still being kidnapped by
 terrorist groups, girls in Saudi Arabia are still not
 allowed to try on clothes when they go shopping, and
 just because Malala is getting an Oxford education, it
 doesn't mean every Afghanistani woman is. So when
 the 5 girls on the International Women's Day breakfast
 committee sat down to discuss our plans for the
 morning a week or two into the school year, our goal
 was to ensure that while we celebrated the progress we
 as a school and society had made, we didn't ignore all
 the work that was still to be done.

 Domestic abuse is something women all around the
 world are still fighting against. From New Zealand to
 Nicaragua to the United States of America, whether we
 identify as cisgender, transgender, gay or straight,
                                                             number
                                                             page

 white or black, it's something we are all at risk of.
 Domestic abuse is an intersectional issue -
 intersectional meaning effecting all strata of society,
 therefore making it the opposite of white feminism.
 When it came time to choose a charity to donate the
 proceeds of the morning to, we settled on Women's             8
 Refuge - not only because it's local but also
also because its an intersectional organisation. The     up with the changing conversations around
fact that we were fundraising for such a serious         feminism. That we aim not only to advance ourselves
problem, one which truely exemplifies all the work       but also to advance the women the rest of the world
there is still to be done regarding women's rights       has forgotten about. Because until all Afghani girls
meant that for me, at least, the atmosphere of the       are getting the education they deserve, until
morning went from being carefree and lighthearted        transgender girls are counted as statistics of
to charged with an almost political energy. We were      domestic violence, until lesbian girls are able to
gathered to acknowledge something, to address            disregard the stereotypes heterosexual girls threw
something, as opposed to just celebrate something.       off long ago, until every woman in the world is truely
We were gathered not the name of white feminism,         free and truely equal, we are not truely equal. We are
but of intersectional feminism, and that in itself was   still shackled to the ground. We are still unfree.
undeniably progressive.
                                                         An excerpt from Fabiana's speech from the breakfast:
The highlight of the morning itself was a                 These days, I would say, being a woman means
presentation from ex-Kings student Jo Martin, a          forgetting. That our rights to do these things were
personal branding expert and former journalist, who      not ours to begin with. That the ink that signs
gave a rousing talk on the realities of being a woman    woman's rights declarations around the world is the
in the workplace. She spoke openly and honestly          same ink with which Mary Shelley wrote a literary
about her experiences in the corporate world,            masterpiece, only to have it attributed to her
debunking myths and leaving the crowd optimistic         husband. That ink is the same paint that was on
for the future to come. I myself gave a short speech     Margaret Keene's palate as she painted works she
on the above Audrey Lourde quote with the aim of         would later have to sue the man she had once loved
formally introducing intersectional feminism and         for ownership rights to. That paint is the same blood
Kings College.                                           that flows from the cuts and bruises of abused
                                                         woman suffering in silence. That blood is the same
It's not our fault - as members of a relatively          sweat that drips off the foreheads of single mothers
privileged and isolated community it can be easy to      killing themselves to raise children. And it is ink,
pretend like we are the centre of the universe, both     paint, blood and sweat that is barley dry.
at Kings and in the Western world. But we aren't.
And its important now more than ever that we keep        - Fabiana Mazza-Carson, Year 13
number
                                                 page
TERM ONE
SPORTS                                            11

REPORT

           This term has consisted of many sporting fixtures,
           from school swimming sports and athletics day,
           to our Taylor vs Middlemore sporting events of
           Cricket, Orienteering and Volleyball. Our Taylor vs
           Middlemore games are always heated, bringing
           out a strong rivalry between the houses. This year
           these rivalries were intensified majorly by the
           outburst of Taylor support on the sidelines.
           Although this wasn't always in tune the support
           from our Taylor girls lifted the teams spirits in the
           rough moments the girls experienced in cricket
           and volleyball. Although we narrowly lost both
           cricket and volleyball we have huge faith in our
           hockey, football, touch and netball teams to put
           Middlemore in their place. In saying this the
           orienteers of Taylor did us proud at House
           Orienteering on Sunday March 11th, beating
           Middlemore by over 30 points. This success giving
           us an edge for the overall Taylor vs Middlemore
           cup. Well done to all the girls who have been part
           of these fixtures so far, I am looking forward to
           more girls getting involved out on the sporting
           field and supporting on the sidelines.

           - Claire Johnston, Head of Sport
SWIMMING
SPORTS
Swimming sports 2018 proved to yet again be a
successful event for the girls in Taylor. Every girl
proudly represented their boy house and gave it
their all in the water. The afternoon started with
each house entering to their walk in song,
dressed in their costumes and chanting their
hearts out. The first girls event was the 50m
freestyle B final taken out by a new Year 11, Lily
Douglas. Allegra Zacest went on to defend her
50m backstroke title. I won the girls 100
freestyle, 50 butterfly and 100 individual medley
setting a new school record time and managed to
secure the overall Girls Title for 2018.

Special mentions also go out to Olivia Benison, Maia
Adams, Lucy Hunter and Isabella Ng who hit the
podium in their respected events. The swimming was
concluded with the house relays. The girls 6 x 25m
house relay was taken out by Selwyn followed by
Greenbank and School. The day finished with prize
giving where Selwyn won the best overall girls
house, followed closely by Greenbank and then
School. Overall it was a successful day for the girls of
Taylor and I am sure that there efforts were greatly
appreciated by their boy houses.

- Annabelle McLaren, Year 12
ATHLETICS
RESULTS
Many Taylor girls achieved fantastic results for
their boy's house on Athletics day.

100m Sprint                100m Hurdles
1st - Ana Gibson           1st - Emma Howe
2nd - Isobella Ng          3rd - Evie CLatworthy

200m                       Long Jump
2nd - Megan Gordon         1st - Isobella Ng
3rd - Isobella Ng
                           3rd - Tiara Atlanti
400m
1st - Claire Johnston      High Jump
2nd - Lydia Frith          1st - Milly Tooman
3rd - Milly Tooman         2nd - Megan Gordon
                           3rd - Tiara Atlanti
800m
1st - Claire Johnston
                       Triple Jump
3rd - Annie Williamson
                       1st - Isobella Ng
3000m                  2nd - Emma Howe
1st - Claire Johnston
2nd - Stella Troute    Shot Put
3rd - Annie Williamson 1st - Irianna Youngyen
                       2nd - Ella Brown
1500m
2nd - Stella Troute
3rd - Annie Williamson Discuss
                       1st - Irianna Youngyen
1000m Steeple
2nd - Stella Troute    Javelin
                       3rd - Anna Peat
number
                                                                                                   page
ANITA MCLAREN
NZ BLACK STICK & TEACHER MENTOR
                                                                                                    15

When Mrs McLaren is not working at school as      International Hockey Federation world
a sports coordinator and a member of our          rankings.
house staff, she is out on the turf playing
                                                  Mrs McLaren attended Waimea College
hockey for New Zealand. She is a star striker
                                                  before moving to Wellington when she was
in the Women's Blacksticks and has been
                                                  18 to advance her hockey career to the next
since 2009. Currently she is in the Gold Coast
                                                  level with the Capital National Hockey League
competing for NZ at the Commonwealth
                                                  team. She has a reputation for speed and is
games, starting off with a comfortable 6-1 win
                                                  recognised as one of the fastest female
against Scotland. At the 2014 Commonwealth
                                                  hockey players in the world. Her time over ten
games, Anita helped NZ come home with a
                                                  meters ranks her within the top eight of the
bronze medal, scoring the first goal in the
                                                  Blackstick's Mens Squad.
bronze match.
                                                  We are incredibly grateful to have such a
With a total of 252 CAPS as a Blackstick, Anita
                                                  prestigious New Zealand sportswoman
has attended two Olympic Games, London in
                                                  working here at the school and with us in the
2012 and Rio de Janiro in 2016, both in
                                                  house. Mrs McLaren is a great role model, not
which the Blacksticks came 4th. As of August
                                                  only for the hockey girls and the aspiring
2017, the team ranks sixth on the
                                                  athletes in the house but for all of us.
number
                                                                                                                page
A HOME AWAY
FROM HOME                                                                                                           16
- HOLLY SOAR, YEAR 12

 At the end of last year, I tested myself on what          different from school back home. The days started at
 seemed initially to be a holiday, but to me now, is       7am and we wouldn't get back to our dorms until
 one of the best learning experiences I probably will      9.30pm at the earliest. My jet lagged self could not
 ever have. Spending 6 weeks in France, taught me          cope initially, and the girls dancing to French Pop at
 cultural and language lessons, and above all taught       10 o'clock at night when I all I wanted to do was
 me to grow up a bit more. I was lucky enough to           sleep, really exhausted me. However luckily I took a
 have a loving and welcoming host family, and I            trip to the infirmary every day for my afternoon nap,
 didn't need to be as nervous, as I had their daughter     and I was ready for the rest of the long day ahead.
 - Julie, live with us prior on her exchange of 2          Listening and translating another language all day
 months. Although they were quite different to my          can be tiring, so they'd never seen a girl love sleep
 family in certain aspects, they were what made the        so much. At school, I learnt about proper English
 trip as easy and happy as it could be. My host family     that I had never really learnt about, like weird
 consisted of Julie the oldest, her younger sister         grammar rules, got taught math in French and
 Anaïs and her parents Catherine and Jean-François.        made friends with heaps of students, including,
 This contrasted to my family of me as the baby, with      other exchange students. I was really grateful to
 two older sisters and my parents. However, I loved it.    have another exchange student at the school with
 Anaïs became the little sister I never had and            me, although she was from Czech - Republic she was
 instead of sitting on my laptop in my room or doing       fluent in English and was nearly in French. It was so
 homework like I often do at home, I spent my              helpful to have someone who understood heaps of
 evenings at the dining table playing rummy cub            my observations around the culture and school and
 with them.                                                talk to when I felt homesick. The people I met there
                                                           were so different to my New Zealand friends,
 School consisted of the main highs and lows of my         however it really opened up my perspective and my
 trip. I went to Lycée de la Sauque, in a town called La   social skills. The friends I made we're so fun, and 2
 Brède, about an hour outside of Bordeaux. I met           of my closest friends there spoke English fluently,
 some amazing friends there whom I still talk to all       which made it so easy to connect with them when I
 the time, however it was the biggest jump in culture      couldn't find the words in French. Although the
 was a huge adjustment. The school I went to was a         language barrier was hard with others, it didn't stop
 beautiful, old fashioned boarding school. However it      me from making some of my closest friends.
 was very strict and one thing's for sure, extremely
When Julie was here, she got to know my friends and               something I will never forget and am immensely grateful
family well. She became a 4th daughter to my parents              for.
and although she didn't understand our jokes all of the
time, she laughed along, which pleased my parents. We             The exchange King's offered me, was one of the best
did our best to make her trip to NZ as amazing as                 experiences I've been lucky enough to have. All though it
possible, taking her to Queenstown, Rotorua, all around           had highs and lows, it is something I would do again and
Auckland, and topping off the trip with a bungee jump.            is something I urge many people to do, especially if you
Her family definitely repaid the favour as when I was             are taking a language. It improved my French so much
there I travelled from Julie's home in Lanton, to school in       that I didn't even realise until I got back to French class.
La Brède, day trips to Bordeaux, a weekend being a tourist        Going to the country widens your knowledge of the
in Paris, visiting the Eiffel Tower, and the Versailles Palace,   language and culture which is something you can't just
and finally a weekend spent experiencing the Christmas            learn in class. It is an experience that had a huge impact
Markets in Strasbourg, with a quick drive over to Germany         on me and will last a lifetime.
while we were there. The travelling aspect of my trip is
FROM A NEW

                                                                                                     number
                                                                                                     page
GIRL'S
PERSPECTIVE                                                                                           18

We all know that feeling of being scared of the        Taylor house provides us with a lounge, a kitchen
unknown. Your stomach churning, knees                  and lockers. The house is open before and after
trembling… That was me, on Orientation Day, and        school, which is useful for girls who want to do
if you're a Taylor girl reading this, I bet that was   their homework, have sport practice, community
you too.                                               service or any other commitments. We're given
                                                       bread and milk daily which can come in handy for
Sunday morning, standing in the 2018 January           snacks and hot drinks. We all provide spreads. I
sun clinging to my dad. Him being the only             love having Taylor house to come back to, a place
person I knew in a huge crowd of about 50 other        to chill out on the couches with friends and snack!
new girls and their parents. At the time, all I was
worried about was fitting in. Looking over to my       Personally, having had the experience of an
side, envious of all the girls who already looked      education in both France and New Zealand, Kings,
like they had everything sorted!                       I must say, is by far my favourite. The sense of
                                                       belonging and comfort the house system provides
Now barely looking back at that day, every             is like no other school I've ever been to. There's no
morning my alarm rings at 6:45. Monday to              need to worry anymore at break time about where
Friday, I have the same routine. Wake up, get          to go or who to sit with, the simple answer is that
ready, catch the train and make sure that I don't      we're always welcome at Taylor!
forget to sign into Taylor by 8:10. Earlier start,
harder commute and further away than most              Hands down to the amazing prefects that organise
schools -yes, I'm sure we've all realised. Although,   all these events for us Taylor girls. Iso, head of
hands down we have to admit, Kings overall really      house, puts so much effort into Taylor house and
makes up for this. Could it be the house system,       making sure it's running smoothly. I even spotted
teachers, environment or the way we are treated as     her once rushing into Farro's in her own time to
young adults?                                          get food for the girls with dietary requirements!

So far this term, teachers and prefects have gone      Change isn't always easy, for me and you it can
out of their way to organise bonding events for the    even be scary. I made a bold decision to come to
Taylor girls. Examples include, orientation day        Kings, yet I'm so thankful I did. Instead of feeling
before the school term started and later on in the     like just another number, I feel as if we are all
term bonding afternoons. Both these events really      treated like young adults and that we have a place
helped to bring us Taylor girls closer together.       to belong - Taylor House.

                                                       Annaliese, Year 12
number
                                                                                                  page
TERM ONE SERVICE REPORT
CLAIRE MACLENNAN - HOUSE SACRISTAN
                                                                                                   19
The Taylor girls have started this year           Sunday mornings to help out for an
incredibly with regards to service, getting       incredible event.
involved in an impressive amount of
volunteering. Otahuhu Fun Day and the             Other service opportunities that girls have
Sunrise Walk were two of our main events          been getting involved in is weekly
and it's been really great to see girls eager     community service such as day care,
to sign up and help.                              women's refuge and refugee centre. The
                                                  Taylor girls have been really enthusiastic
For the Sunrise Walk, almost 100 King's           when it comes to service and I look forward
students came out to help. Since the              to seeing what other opportunities the girls
Sunrise Walk is one of Taylor House's             take in helping the surrounding
service initiatives it was the Taylor girls who   community of King's.
helped to run and manage this event. 30
girls were incredible volunteers, with some       Term 1 is normally one of the busiest with
along the track encouraging and guiding           service, but the girls should look forward to
the walkers while others helped out at a VIP      more opportunities in the coming months
Breakfast for the participants. Not only did      such as Jammies in June and Reading in
we have these volunteers, we also had             Schools. Overall the Taylor girls have been
more Taylor students walking the 5km in           really impressive with commitment and
rainbow outfits. Overall the morning went         enthusiasm with regards to service and I
incredibly, and it couldn't have been done        look forward to the rest of the year.
without the students who gave up their
number
                                                                                                          page
OTAHUHU FUN DAY
CHLOE HWANG & MIWA CHAPMAN                                                                                 20

 Proudly representing the school, they were              to a close. Our students kindly helped to pack up
 dressed in the iconic King's College supporters'        the stalls of other groups, in addition to their own.
 top. The amazing effort they put in was evident         Additional equipment, including the messy tools
 through the bustling numbers of families                of face-painting, were cleaned up and packed
 crowding around their stands.                           away.

 The fun filled day began at 8.30am, with students       The Otahuhu Fun Day is an annual event that is
 setting up the stalls for sausages, cupcakes, face      dedicated to celebrating the culture and
 painting, fruit and water. After the flood of           community of Otahuhu. It continues to provide an
 children and adults arrived, our students were          incredible opportunity for King's College to get
 completely engaged in their various activities.         involved and interact with others in such a
 Children were eager to get their faces painted,         considerate way.
 and a variety of vibrant pictures were seen
 throughout the day. The cupcake stall was               A special mention must be made to Mrs.
 incredibly busy; despite the number of cupcakes         Carrington, Rev Watson, Mr. Auva'a, and Senior
 surpassing one thousand, the stall had none left        Sacristans Josh McLaughlin, Madeleine Frazer,
 by midday. Zumba carried on the fun as a large          Izzy Foord, and Joo Hyung Yoo. Joo offered some
 party of students and families alike participated in    insight into the behind-the-scenes organisation:
 the lively dance moves.                                 "Despite it being such a big event, it was a
                                                         relatively smooth process, thanks to the skills and
 At noon, the Burtones' live performance added a         drive of everyone involved… our hard work pays
 jazzy flair to the event. Harriet Butt, Head Girl for   off every time, it is such a rewarding feeling
 2018, sang lead for 'Ain't No Sunshine'. The crowd      seeing the smiles on people's faces."
 was easily relishing in the feel-good vibes of the
 show. By 2pm, the Otahuhu Fun Day was coming            By Chloe Hwang (Year 13, Taylor) and Miwa
                                                         Chapman (Year 13, Middlemore).
Grandparents Day 2018

We were delighted to welcome the Grandparents of
our New Girls to the College early in Term 1.
COMING UP
NEXT TERM…
Please take note of these key dates.

Term Begins: Tuesday May 1st

Winter Sports Season Begins

Small House Music performance - Friday May 11th

Big House Music
Weekend Rehearsals:

- Sunday 6th May
- Saturday 12th May (afternoon)
Performance at Spark Arena - Friday May 25th

Family Chapel Service Sunday May 27th

CREDITS
Photography:

Simon Watts

Yannik Wikramanayake
                                                  number
                                                  page

Edited and Curated by Holly Rikard-Bell

                                                   23
TAYLOR   TERM ONE
 MADE    2018