THE KLEIN COMPETITION - 2019 JUNE 1 & 2 The 34th Annual Irving M. Klein International String Competition - California Music Center
Page content transcription
If your browser does not render page correctly, please read the page content below
THE
K L EI N
CO M P E T I T I O N
2019                JUNE 1 & 2

The 34th Annual Irving M. Klein
International String Competition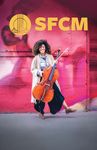 California Music Center
Board of Directors
Dexter Lowry, President
Andrew Bradford, Vice President
Elaine Klein, Secretary
Rebecca McCray, Treasurer
Susan Bates
Katherine Cass
Fanni Fan
Richard Festinger
Michael Gelfand
Peter Gelfand
Mitchell Sardou Klein

Marcy Straw, Executive Director
Mitchell Sardou Klein, Artistic Director

Board Emeritus
Ruth Short, immediate past President
Judith Preves Anderson
Paul Tran
                                               On the cover: Alex Zhou,
To learn more about                             First Prize winner 2018
CMC, please visit                                     (photo Carlin Ma).
californiamusiccenter.org,
email us at                                On this page: Ariel Horowitz,
info@californiamusiccenter.org               Fourth Prize winner 2015
or call us at 415.252.1122.                      (photo Scott Chernis).
TA B L E O F CO N T E N TS

          2                        4                         5
       Welcome                The Visionary              The Prizes

          6                        7                         8
 The Judges/Judging      The Mentor/The Pianists    Commissioned Works

         10                       11                        12
     Past Winners          Competition Format         Artists' Programs

         21                       28                        32
  Artists' Biographies     Donor Appreciation              About

          33
Upcoming Performances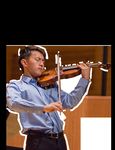 W E LCO M E
                                             We are so pleased to welcome you to the 34th annual
                                         Irving M. Klein International String Competition, presented
                                         jointly with the esteemed San Francisco Conservatory of Music.
                                         This collaboration enables both organizations to fulfill their
                                         missions of discovering and developing the most superb young
                                         musical artists of conservatory age.
                                             This weekend you will be introduced to nine extraordinary
                                         string players performing music that explores their artistic gifts
               and personas. Each performer will play a Bach unaccompanied work, a major concerto, a
               major sonata, and a new work commissioned by the Klein Competition from Carlos Oliver
               Simon (see his biography in this program book). This wide range of repertoire challenges
               different facets of each Semifinalist's musical abilities,and illuminates for us their approach
               to the inner life of the music and the insights that they bring to great masterpieces of the
               past and present. This process of discovery is the hallmark of the Klein Competition and a
               fascinating and elevating experience for all of us.
                   Over the past three decades, we have introduced hundreds of extraordinary young
               artists to audiences in San Francisco, the greater Bay Area, and across the United States,
               and watched with great pride and joy as they have blossomed and taken their places
               among the most significant musicians in the world. In accordance with our mission, we
               continue to present these players at every stage of their careers as concerto soloists with
               orchestras, as well as in public recitals, house concerts, master classes and educational
               outreach. Look out for, and join us at, these events throughout the year.
                   Our Jury is the soul of this event, upholding the highest musical standard, and
               demonstrating their earnest commitment to promoting the next generation of musical
               artists and to the future of our art form. This year, distinguished Klein Competition
               laureates Cathy Basrak (Assistant Principal Viola of the Boston Symphony Orchestra
               and Principal Viola of the Boston Pops Orchestra), Nikki Chooi (eminent violin soloist
               and former concertmaster of the Metropolitan Opera Orchestra), and Amir Eldan,
               (Professor of Cello and Chair of the String Department at Oberlin Conservatory) join
               returning jurors Ian Swensen and Barbara Day Turner, and we welcome for the first time
               our composer Carlos Oliver Simon, and Dan Carlson (Principal Second Violin of the San
               Francisco Symphony).
                   Thank you for being here, and for supporting young musicians. We hope that you will
               be inspired by their performances, and we invite your ongoing involvement and support.
               Enjoy discovering the nine splendid young artists in this year's Klein Competition.

                                                                                     Mitchell Sardou Klein

                                                                                              Artistic Director
                                                                                      California Music Center
2   THE 34TH ANNUAL IRVING M. KLEIN INTERNATIONAL STRING COMPETITION
FROM SFCM'S PRESIDENT

                              It is my honor to welcome all of you to the 34th Annual
                          Irving M. Klein International String Competition. The Klein
                          Competition attracts the most talented young artists from
                          across the globe and has long served as a launch pad for
                          important careers. These individuals continue to raise the
                          bar for the music profession on an international scale and
                          many of the finest musicians in our midst today began their
                          careers at the Klein Competition.
    The San Francisco Conservatory of Music is pleased to host the Klein Competition
in partnership with the California Music Center. This event is a celebration of passion,
aspiration, and the power of live performance that inspires all of us. The Conservatory
of Music is committed to preparing artists of the highest caliber and it is our honor to
partner with the Klein Competition in furthering our collective mission.
    I hope all of you enjoy your experience at the Conservatory, and that you will join
me in wishing all of these young artists the very best for the future.

                                                                           David H. Stull

                                                                               President
                                                     San Francisco Conservatory of Music

                                                 SAN FRANCISCO CONSERVATORY OF MUSIC · JUNE 1 & 2, 2019   3
THE VISIONARY

    Irving M. Klein (1917–1984)
    Virtuoso chamber musician, master cello teacher and compassionate
    friend, Irving M. Klein served as the primary exemplar of his own
    convictions about musical education. He spent a lifetime in pursuit
    of excellence in musical performance, and he possessed a rare gift
    for discerning and supporting the highest motivations in others, so
    that wherever he lived he was continually at the growing center of
    a flourishing musical community.

                                   For 18 years he performed in this country and abroad with the
                               Claremont String Quartet, a group he co-founded. Acclaimed as
                               one of the finest ensembles of that era, the Claremont represented
                               the U.S. Department of State in cultural exchange programs in
                               Europe, Africa and South America. Klein was chairman of the String
                               Department of the North Carolina School of the Arts and taught
                               at Pennsylvania State University, Peabody Conservatory, University
                               of Delaware, Goucher College and College of Notre Dame. He
                               performed with the CBS Symphony, Pittsburgh Symphony, Leopold
    Stokowski's All American Youth Orchestra and the Musica Aeterna Orchestra. He founded
    the California Music Center in 1971 and was its director for 13 years.
        Irving Klein dedicated his life to music and to humanity. It was his talent to create that
    very special atmosphere of inquiry, respect and love that served to activate the creative
    efforts of his musical colleagues, students and friends. He touched many lives gently and
    yet so profoundly that his spirit and example will shine on through them for generations
    to come. —ANNE HERSHEY

4   THE 34TH ANNUAL IRVING M. KLEIN INTERNATIONAL STRING COMPETITION
THE PRIZES

First prize is $13,000, including performances with the Peninsula and Santa Cruz Symphonies,
the Gualala Arts Chamber Music Series, Music in the Vineyards, Noontime Concerts and other
performances.

Second prize ($6,300, including performances with the San Jose Chamber Orchestra and the
Piedmont Center for the Arts) is given by Ruth Short in honor of Elaine H. Klein, wife of Irving M.
Klein, and for the past 33 years, an active board member and supporter of the Klein Competition
and California Music Center.

Third prize ($2,500) is given this year by David and Judy Anderson, in memory of Judy's father,
Milton Preves, who was Principal violist with the Chicago Symphony Orchestra for nearly fifty years
and was instrumental in developing the judging procedures for the Klein Competition (see page 6).

Two Fourth prizes ($1,500) are awarded. One of the Fourth prizes is presented in memory of
Jerry Lee Klein, Irving M. Klein's younger son.

The prize for the Best Performance of the Commissioned Work ($500) is named in memory
of Allen R. Weiss and Susan E. Weiss, who were often seen ushering together at the competition,
typically wearing a dress and bowtie made from the same fabric. They were tireless volunteers for
musical and theatrical organizations, and they spent their lives encouraging children (especially
their own) to express themselves through the arts. This year's prize is given by the Weiss Family.

The Pablo Casals Prize ($500) is for the best performance of the solo Bach work, in honor of the
musical tradition of the great master. This year's prize is given by Loretta O'Connell in honor and
memory of Harry Adams.

Semifinalist Prizes Each semifinalist not awarded a named prize will receive $1,000.

If you are interested in underwriting a Klein Competition prize, please contact California Music
Center's Executive Director, Marcy Straw, at marcy@californiamusiccenter.org or 415.252.1122.

                                                SAN FRANCISCO CONSERVATORY OF MUSIC · JUNE 1 & 2, 2019   5
T H E J U D G E S /J U D G I N G

    Cathy Basrak (Klein winner 1995) is the Assistant Principal Violist of the Boston Symphony
    Orchestra, and Principal Violist, Boston Pops. On faculty at the New England Conservatory of Music,
    she holds a bachelors of music from Curtis, and studied with Michael Tree and Joseph de Pasquale.

    Daniel Carlson joined San Francisco Symphony in 2006 where he serves as Principal Second Violin.
    He previously served as rotating concertmaster for the New World Symphony. He holds bachelor's
    and master's degrees from the Juilliard School.

    Nikki Chooi (Klein winner 2009) was the winner of the 2013 Michael Hill International Violin
    Competition and Laureate, 2012 Queen Elisabeth Music Competition. Concertmaster of the
    Metropolitan Opera Orchestra for the 2016-17 season, he is an avid soloist and chamber musician.

    Amir Eldan (Klein winner 1997) was appointed assistant professor of cello at Oberlin Conservatory
    in 2006. Eldan holds doctorate and masters degrees from the Juilliard School and a bachelors of
    music, cum laude from Cleveland Institute of Music, studying with Richard Aaron.

    Carlos Simon is composer of this year's Commissioned Works (see page 8).

    Ian Swenson is the Isaac Stern Distinguished Chair of Violin at the San Francisco Conservatory of
    Music, and a frequent soloist and chamber musician. He was a winner in the Naumburg Foundation's
    International Violin (1984) and Chamber Music Competitions (1985).

    Barbara Day Turner is the founder and Music Director of the San Jose Chamber Orchestra. She
    conducted for Opera San José for 18 years, and has served as Music Administrator and Conductor
    for the Utah Festival Opera and Musical Theater.

    Klein Competition Judging Procedures
        Judges are asked to refrain from discussion until the first secret ballot in each round is tallied,
    after which there may be discussion and re-votes only in the event of ties. In the semifinal round,
    the judges vote in no particular order for the three semifinalists who will typically be advanced to
    the final round. In the final round the judges vote for first place, which is determined, then proceed
    to vote for each remaining award, one at a time, starting with second up to the number of prizes
    being awarded.

    Milton Preves (1909–2000) first attended the Klein Competition in 1987 as a judge and
    subsequently was instrumental in developing the basis for the current judging procedures, which
    have been further refined over the years. Preves was a violist, conductor, teacher, soloist and a
    member of the Chicago Symphony Orchestra for 52 years starting in 1934. He was its Principal
    Violist from 1939 to 1986. He played under the batons of all the symphony's conductors from Fritz
    Reiner through Sir Georg Solti, except for its founder, Theodore Thomas. Preves was a founding
    member of the Chicago Symphony String Quartet.

6   THE 34TH ANNUAL IRVING M. KLEIN INTERNATIONAL STRING COMPETITION
THE MENTOR/ THE PIANISTS

The Mentor
Hailed by The Washington Post as "sweetly lyrical", violinist and activist Ariel Horowitz cannot
remember life before loving music. A student of Ani Kavafian at the Yale School of Music, Ariel
previously studied with Itzhak Perlman and Catherine Cho at The Juilliard School as an Arnold R.
Deutsch/Dorothy DeLay Scholarship recipient. Prizewinner of the Stulberg and Klein Competitions,
and the Grumiaux, Juilliard, and Yale concerto and chamber music competitions; Ariel received
the Salon De Virtuosi Career Grant in 2017. As founding director of The Heartbeat Project music
education initiative on the Navajo Reservation, Ariel received "From theTop" Alumni Leadership
Grants (2017-18) and the 2017 McGraw Hill-Robert Sherman Award for Music Education and
Community Outreach. Ariel enjoys an active performance schedule, frequently pairing masterworks
of the classical canon in dialogue with her political and interdisciplinary compositions. Her Juilliard
School senior recital featured the premiere of her multimedia composition, Woman. In 2017,
she was Yale Philharmonia Concertmaster and soloist for Richard Strauss's Ein Heldenleben. She
performed as soloist with the Baltimore Symphony Orchestra at the Strathmore Music Center and
Meyerhoff Symphony Hall, among others, as well as numerous recitals in the U.S., Europe and
South America. Ms. Horowitz will serve as mentor for the Semifinalists in the Competition, assisting
them in preparation for
their performances.

The Collaborative Pianists
    Jeffrey LaDeur is known for his "delicate keyboard touch and rich expressivity" (San Francisco
Chronicle) and playing described as "deeply moving, probing, felt entirely in the moment" (Eduard
Laurel). LaDeur is founder and artistic director of New Piano Collective and the San Francisco
International Piano Festival, now entering its third season. Recent highlights include an acclaimed
solo recital debut at Carnegie Hall and a new recording for MSR Classics of lieder by Beethoven and
Schumann with mezzo soprano Kindra Scharich, as well as Schumann's Fantasy in C for solo piano.
LaDeur is a graduate of the Eastman School of Music and the San Francisco Conservatory, and his
teachers include Douglas Humpherys, Yoshikazu Nagai, and Robert McDonald. Jeffrey received his
formative musical training from Mark Edwards and Annie Sherter, a student of Vlado Perlemuter and
Alfred Cortot.

     Pianist Miles Graber received his musical training at The Juilliard School, where he studied
with Anne Hull, Phyllis Kreuter, Hugh Aitken and Louise Behrend. He has lived in the Bay Area
since 1971, where he has developed a wide reputation as an accompanist and collaborative pianist
for instrumentalists and singers. He has performed with numerous solo artists, including Zuill
Bailey, Sarah Chang, Cho-Liang Lin, Camilla Wicks, Axel Strauss, Mimi Stillman and Judith LeClair.
He is a member of the chamber groups Music Æterna, GGR Trio, Alcyone Ensemble, the Sor
Ensemble, Mira Trio, and the new music group Sounds New. He is active as a teacher and chamber
music coach and is on the faculties of The Crowden School in Berkeley and San Domenico
Conservatory in San Anselmo.

                                                 SAN FRANCISCO CONSERVATORY OF MUSIC · JUNE 1 & 2, 2019   7
COMMISSIONED WORKS

                                    Carlos Simon is a native of Atlanta, Georgia whose music ranges from
                               concert music for large and small ensembles to film scores with influences
                               of jazz, gospel, and neo-romanticism. His latest album, My Ancestor's Gift,
                               incorporates spoken word and historic recordings to craft a multifaceted work
                               inspired as much by the past as the present.
                                    Simon was selected as a Sundance Institute Film Music Composer Fellow
                               for its 2018 Film Music and Sound Design Lab. His string quartet, Elegy,
                               honoring the lives of Trayvon Martin, Michael Brown and Eric Garner was
    recently performed at the Kennedy Center for their Jukebox Series.
        In 2018, Simon toured Japan with the Asia/America New Music Institute performing in sacred
    temples and concert spaces including Suntory Hall, Tokyo. Simon has served as a Composer Fellow
    at the Cabrillo Festival for Contemporary Music, and was a winner of the 2016 Underwood Emerging
    Composer Commission from the American Composers Orchestra, the 2015 Marvin Hamlisch Film
    Scoring Award in 2015, and the 2015 Presser Award.
        Recent commissions include those from Morehouse College, the University of Michigan Symphony
    band, and Albany Symphony's Dogs of Desire (American Music Festival). He served as the 2016 young
    composer-in-residence with the Detroit Chamber String and Winds.
        Simon's work has been performed by Tony Arnold, Third Angle New Music Ensemble, Hub New
    Music Ensemble, Asian/American New Music Institute, University of Michigan Symphony Band,
    American Composers Orchestra, Flint Symphony, Color of Music Festival, Dogs of Desire, University
    of North Texas Symphony Band, University of Miami Symphony Band, Georgia State University
    Wind Ensemble among many other organizations. His piece Let America Be America Again (text by
    Langston Hughes) has been tapped for an upcoming PBS documentary.
        As music director and keyboardist for GRAMMY winner Jennifer Holliday, Simon has performed
    with the Boston Pops Symphony, Jackson Symphony, and St. Louis Symphony.
        Simon earned his doctorate degree at the University of Michigan, studying with Michael Daugherty
    and Evan Chambers. He holds degrees from Georgia State University and Morehouse College; with
    further studies in Baden, Austria; at the Hollywood Music Workshop with Conrad Pope; and at NYU's
    Film Scoring Summer Workshop. Simon is on the music faculty at Spelman College in Atlanta.

    Program Notes
        Bill Traylor was born a slave in Alabama in 1853 and died in 1949. He lived long enough to see
    the United States of America go through many social and political changes. He was an eyewitness to
    the Civil War, Emancipation, Reconstruction, Jim Crow segregation and the Great Migration. As a
    self-taught visual artist, his work reflects two separate worlds—rural and urban, black and white, old
    and new. In many ways the simplified forms in Traylor's artwork tell of the complexity of his world,
    creativity, and inspiring bid for self-definition in a dehumanizing segregated culture. This piece is
    inspired by the evocative nature as a whole and not one piece by Traylor. Themes of mystical folklore,
    race, and religion pervade Traylor's work. I imagine these solo pieces as a musical study; hopefully
    showing Traylor's life between disparate worlds.

8   THE 34TH ANNUAL IRVING M. KLEIN INTERNATIONAL STRING COMPETITION
PAST WINNERS

     2018                                 2010                             2002                              1994
     1 Alex Zhou, violin                  1 Francesca dePasquale, violin   1 Min-Ji Kim, cello               1 François Salque, cello
     2 Julian Rhee, violin                2 Angelo Xiang Yu, violin        2 Teng Li, viola                  2 Nurit Pacht, violin
     3 Isabelle Ai Durrenberger, violin   3 Taeguk Mun, cello              3 Caroline Campbell, violin       3 Serge Oskotsky, cello
     4 Sophia Su, violin                  4 Fabiola Kim, violin            4 Kathryn Eberle, violin          3 AyakoYoshida, violin
     4 Jean Kim, cello                    4 Philip Kramp, viola            5 Adam Barnett-Hart, violin
                                                                                                             1993
     2017                                 2009                             2001                              1 Jennifer Koh, violin
     1 Jeremy Tai, cello                  1 Nikki Chooi, violin            1 Howard Zhang, violin            2 Vadim Gluzman, violin
     2 Zhanbo Zheng, viola                2 So Jin Kim, violin             2 Teng Li, viola                  3 Julia Tom, cello
     3 Kyumin Park, violin                3 Meta Weiss, cello              3 Eunice Keem, violin             4 Lara St. John, violin
     4 Peter Eom, cello                   4 Jacquelin Choi, cello          4 Yvonne Lam, violin              5 Joanna Kurkowicz, violin
     4 Karisa Chiu, violin                4 Sujin Lee, cello               5 Adam Barnett-Hart, violin
                                                                                                             1992
     2016                                 2008                             2000                              1 Mark Kosower, cello
     1 William Langlie-Miletich, bass     1 Tessa Lark, violin             1 Angela Fuller, violin           2 Qi-Xin Pu, violin
     2 Coleman Itzkoff, cello             2 Robin Scott, violin            2 Yoon-Jung Cho, violin           3 Lisa Lee, violin
     3 Alina Kobialka, violin             3 Ying Xue, violin               3 Jun Jensen, cello               4 Owen Lee, bass
     4 Evin Blomberg, violin              4 Emily Deans, viola             4 Yang Xu, violin                 5 Annie Chang, viola
     4 Sarah Hall, violin                 4 Char Prescott, cello           5 Hannah Jin, violin
                                                                                                             1991
     2015                                 2007                             1999                              1 Jennifer Frautschi, violin
     1 Oliver Herbert, cello              1 Jing Wang, violin              1 Frank Huang, violin             2 Alexis Gerlach, cello
     2 Isabella Perron, violin            2 David McCarroll, violin        2 Madeline Adkins, violin         3 Brent Samuel, cello
     3 Emily Shehi, violin                3 Madeleine Kabat, cello         3 Lucia Micarelli, violin         4 Carol Ou, cello
     4 Erika Gray, viola                  4 Lydia Hong, violin             4 Cecelia Sang-Kyung Lee, cello   5 David Park, violin
     4 Ariel Horowitz, violin             4 Alice Yoo, cello               5 Jon Keigwin, bass
                                                                                                             1990
     2014                                 2006                             1998                              1 Robert deMaine, cello
     1 Zlatomir Fung, cello               1 David Requiro, cello           1 Denise Djokic, cello            2 Jian-Wen Tong, cello
     2 Charles Seo, cello                 2 Yu Jin, violin                 2 Patrick Jee, cello              3 Joan Kwuon, violin
     3 Angela Wee, violin                 3 Celeste Golden, violin         3 Christina Castelli, violin      4 Misha Keylin, violin
     4 Luke Hsu, violin                   4 Song-le Do, cello              4 Yon Joo Lee, violin
     4 Kyumin Park, violin                5 Natalia Szadkowski, violin     5 Hee-Guen Song, violin           1989
                                                                                                             1 Alyssa Park, violin
     2013                                 2005                             1997                              2 Wendy Warner, cello
     1 Youjin Lee, violin                 1 Mihai Marica, cello            1 Kirsten Johnson, viola          3 Alban Gerhardt, cello
     2 Wyatt Underhill, violin            2 Tee-Khoon Tang, violin         2 Amy Schwartz, violin            4 Cornelius Chiu, violin
     3 Dana Kelley, viola                 3 Ilana Setapen, violin          3 Vivek Kamath, viola
     4 Brannon Cho, cello                 4 Kathryn Eberle, violin         4 Amir Eldan, cello               1988
     4 Kevin Lin, violin                  5 Rachel Harding, violin         5 Boris Tonkov, viola             1 Sang Mee Lee, violin
                                                                                                             2 Gianna Abondolo, cello
     2012                                 2004                             1996                              3 Richard Hirschl, cello
     1 Austin Huntington, cello           1 Jung-Min Amy Lee, violin       1 Lisa Kim, violin                4 Eileen Moon, cello
     2 Emma Steele, violin                2 David Kim, viola               2 LuKasz Szyrner, cello           4 Annie Chalex, violin
     3 Alexandra Switala, violin          3 D. Joshua Roman, cello         3 Alberto Parrini, cello
     4 Jean Kim, cello                    3 Yves Dharamraj, cello          4 Jenny Oaks, violin              1987
     4 Natalie Lin, violin                5 Clara Lyon, violin             5 Margo Tatgenhorst, cello        1 Molly Mo-Lin Fung, violin
                                                                                                             1 Gloria Justen, violin
     2011                                 2003                             1995                              3 Hai-Ye Ni, cello
     1 Mayumi Kanagawa, violin            1 Eric Nowlin, viola             1 Cathy Basrak, viola             4 Robin Sharp, violin
     2 Matthew Allen, cello               2 Tao Ni, cello                  2 Pavel Sporcl, violin
     3 Ji-Won Song, violin                3 D. Joshua Roman, cello         3 Ani Aznavoorian, cello          1986
     4 Daniel Cho, violin                 4 Katie Hyun, violin             4 Kirsten Johnson, viola          1 Stephanie Arado, violin
     4 Mindy Park, cello                  5 Ayane Kozasa, violin           5 Esther Noh, violin              2 Sandra Park, violin
                                                                                                             3 Sara Parkins, violin
                                                                                                             4 Charles Chandler, bass
                                                                                                             4 Timothy Landauer, cello

10   THE 34TH ANNUAL IRVING M. KLEIN INTERNATIONAL STRING COMPETITION
CO M P E T I T I O N F O R M AT

Semifinal Round
June 1, 10am- 4pm
    The playing order has been determined by lot. For the Semifinal Round, each contestant plays
an uninterrupted 20 to 25-minute program, which must include a Bach unaccompanied work, the
commissioned work by Carlos Simon, and a major portion of the semifinalist's chosen concerto.
    A 75-minute lunch break follows the first five performances.
    Once all the semifinalists have performed their programs, the judges will determine who will
compete in the Final Round on Sunday. Finalists' names will be announced before we adjourn on
Saturday, and special prize awards will be presented. As this is an all-day performance program,
guests are free to come and go, but please refrain from doing so while the artists are performing.

Final Round
June 2, 3pm
    The Finalists (announced at the end of the day Saturday) will each play a 25 to 35-minute
program containing the repertoire as described in the programs below. Final Round programs
are required to present a portion of a major sonata and additional movements of the performer's
concerto. If time allows, finalists may also include additional Bach movements or the Simon
commissioned work.
    There will be an intermission during the Final Round. At the conclusion of all performances,
the judges will convene and determine the prizewinners. The Awards Ceremony will begin
immediately afterward.

Why Include Commissioned Works?
    We have always believed that musicians (and especially young ones) need to know the language
of the music of their own time. Music continues to evolve and progress by absorbing the history,
culture, and sensibilities of the world around the composers and performers. Music exists, in part, to
express the experiences of the present moment.
    For these reasons, the Klein Competition requires applicants to perform 20th/21st Century
works, to demonstrate facility in performing music of the present. In addition, we commission
excellent composers to create new works to challenge the imagination and technique of our
performers at the Competition. The Commissioned Works ask each performer to create an
individual concept of a previously unperformed composition and make this new piece their own
expressive vehicle. Hearing how each interprets this new music enables the listeners to learn a
great deal about the contestant's abilities and expressive inclinations.

                                                SAN FRANCISCO CONSERVATORY OF MUSIC · JUNE 1 & 2, 2019   11
ARTISTS' PROGRAMS

     Dakota Cotugno, cello

     Semifinal Round

      Johann Sebastian Bach                      Cello Suite No. 3 in C Major, BWV 1009
               (1685–1750)                         Prelude
     		                                            Allemande

                              Carlos Simon       Between Worlds
                                  (b. 1986)

      Robert Schumann Cello Concerto in A Minor, op. 129
          (1810–1856)   Nicht zu schnell

     Final Round

                          Johannes Brahms        Sonata for Cello and Piano in F Major, op. 99
                              (1833–1897)          Allegro vivace

      Johann Sebastian Bach                      Cello Suite No. 3 in C Major, BWV 1009
               (1685-1750)                         Sarabande
     		                                            Gigue

                              Carlos Simon       Between Worlds
                                  (b. 1986)

      Robert Schumann                            Cello Concerto in A Minor, op. 129
          (1810–1856)                              Langsam
     		                                            Sehr lebhaft

12   THE 34TH ANNUAL IRVING M. KLEIN INTERNATIONAL STRING COMPETITION
ARTISTS' PROGRAMS

Hannah White, violin

Semifinal Round

 Johann Sebastian Bach                  Sonata No. 2 in A Minor, BWV 1003
          (1685–1750)                     Andante
		                                        Allegro

                        Carlos Simon    Between Worlds
                            (b. 1986)

                  Camille Saint-Saëns   Violin Concerto No. 3 in B Minor, op. 61
                          (1835–1921)      Allegro

Final Round

 César Franck                           Sonata for Violin and Piano in A Major, FWV 8
 (1822–1890)                              Recitativo - Fantasia
		                                        Allegro poco mosso

 Camille Saint-Saëns                    Violin Concerto No. 3 in B Minor, op. 61
         (1835–1921)                       Andantino quasi allegretto
		                                         Molto moderato e maestoso - Allegro non troppo

                                           SAN FRANCISCO CONSERVATORY OF MUSIC · JUNE 1 & 2, 2019   13
ARTISTS' PROGRAMS

     Lucia Ticho, cello

     Semifinal Round

                             Joseph Haydn        Concerto No. 2 in D Major for cello and orchestra, Hob. VIIb:2
                               (1732–1809)         Allegro Moderato

                              Carlos Simon       Between Worlds
                                  (b. 1986)

                    Johann Sebastian Bach        Cello Suite No. 5 in C Minor, BWV 1011
                             (1685–1750)           Prelude

     Final Round

      Benjamin Britten                           Sonata for Cello and Piano in C Major, op. 65
          (1913–1976)                              Dialogo. Allegro
     		                                            Marcia. Energico
     		                                            Moto Perpetuo. Presto

      Joseph Haydn                               Concerto No. 2 in D Major for cello and orchestra, Hob. VIIb:2
        (1732–1809)                                Adagio
     		                                            Rondo

                              Carlos Simon       Between Worlds
                                  (b. 1986)

                    Johann Sebastian Bach        Cello Suite No. 5 in C Minor, BWV 1011
                             (1685–1750)           Courante

14   THE 34TH ANNUAL IRVING M. KLEIN INTERNATIONAL STRING COMPETITION
ARTISTS' PROGRAMS

Zechariah Mo, viola

Semifinal Round

 Johann Sebstian Bach                 Cello Suite No. 3 in C Major, BWV 1009
          (1685-1750)                   Prelude
		                                      Allemande

                      Carlos Simon    Between Worlds
                         (b. 1986 )

 William Walton                       Concerto for Viola and Orchestra
    (1902-1983)                         Andante comodo
		                                      Vivo con molto preciso

Final Round

              Johann Sebastian Bach   Cello Suite No. 3 in C Major, BWV 1009
                       (1685-1750)      Sarabande

          Rebecca Helferich Clarke    Sonata for Viola and Piano
                      (1886-1979)       Impetuoso

                      Carlos Simon    Between Worlds
                         (b. 1986 )

 William Walton                       Concerto for Viola and Orchestra
    (1902-1983)                         Vivo con molto preciso
		                                      Allegro moderato

                                         SAN FRANCISCO CONSERVATORY OF MUSIC · JUNE 1 & 2, 2019   15
ARTISTS' PROGRAMS

     Strauss Shi, violin

     Semifinal Round

      Johann Sebastian Bach                      Partita No 2 in D Minor, BWV 1004
               (1685-1750)                         Allemande
     		                                            Courante

                              Carlos Simon       Between Worlds
                                  (b. 1986)

      Jean Sibelius                              Violin Concerto in D Minor, op. 47
       (1865-1957)                                  Allegro Moderato

     Final Round

       César Franck  Sonata for Violin and Piano in A Major, FWV 8
        (1822-1890)     Allegretto ben moderato
     		                 Allegro

       Jean Sibelius Violin Concerto in D Minor, op. 47
        (1865-1957)     Allegro di molto
     		                 Allegro ma non tanto

16   THE 34TH ANNUAL IRVING M. KLEIN INTERNATIONAL STRING COMPETITION
ARTISTS' PROGRAMS

James Baik, cello

Semifinal Round

 Robert Schumann   Cello Concerto in A Minor, op. 129
      (1810-1856)    Nicht zu Schnell

     Carlos Simon  Between Worlds
         (b. 1986)

              Johann Sebastian Bach   Cello Suite No. 5 in C Minor BWV 1011
                       (1685-1750)      Prelude

Final Round

              Ludwig van Beethoven    Cello Sonata No. 5, op. 102, no. 2
                        (1770-1827)     Allegro con brio

 Robert Schumann    Cello Concerto in A Minor, op. 129
      (1810-1856)     Langsam
		                    Sehr Lebhaft

     Carlos Simon   Between Worlds
         (b. 1986)

 Johann Sebastian Bach Cello Suite No. 5 in C Minor
          (1685-1750)    Allemande
		                       Sarabande

                                         SAN FRANCISCO CONSERVATORY OF MUSIC · JUNE 1 & 2, 2019   17
ARTISTS' PROGRAMS

     Gabriel Polinsky, bass

     Semifinal Round

      Johann Sebastian Bach                      Cello Suite No. 4 in E-flat Major, BWV 1010
               (1685-1750)                         Sarabande
     		                                            Bourrées I and II

                              Carlos Simon       Between Worlds
                                  (b. 1986)

      Eduard Tubin Concerto for Double-bass and Orchestra
       (1905-1982)   Cadenza
     		              Allegro non troppo, poco marciale

     Final Round

                    Johann Sebastian Bach        Cello Suite No. 4 in E-flat Major, BWV 1010
                             (1685-1750)           Prelude

      Eduard Tubin                               Concerto for Double-bass and Orchestra
       (1905-1982)                                 Allegro con moto - Allegro no troppo
     		                                            Allegro sostenuto - Cadenza
     		                                            Allegro non troppo, poco marciale

                              César Franck       Sonata for Violin and Piano in A Major, FWV 8
                               (1822-1890)         Allegretto poco mosso

18   THE 34TH ANNUAL IRVING M. KLEIN INTERNATIONAL STRING COMPETITION
ARTISTS' PROGRAMS

Julia Mirzoev, violin

Semifinal Round

 Johann Sebastian Bach  Sonata No. 2 in A Minor, BWV 1003
           (1685-1750)    Allegro

          Carlos Simon  Between Worlds
              (b. 1986)

 Dmitri Shostakovich                  Violin Concerto No. 1 in A Minor, op. 77
         (1906–1975)                     Nocturne: Moderato
		                                       Scherzo: Allegro

Final Round

              Johann Sebastian Bach   Sonata No. 2 in A Minor, BWV 1003
                       (1685-1750)      Grave

 Claude Debussy                       Sonata for Violin and Piano in G Minor, L148
     (1862-1918)                        Allegro vivo
		                                      Interméde. Fantastique et léger
		                                      Finale. Très animé

 Dmitri Shostakovich                  Violin Concerto No. 1 in A Minor, op. 77
         (1906–1975)                     Passacaglia: Andante -Cadenza
		                                       Burlesque: Allegro con brio -Presto

                                         SAN FRANCISCO CONSERVATORY OF MUSIC · JUNE 1 & 2, 2019   19
ARTISTS' PROGRAMS

     James Hettinga, cello

     Semifinal Round

      Johann Sebastian Bach                      Cello Suite No. 3 in C Major, BWV 1009
               (1685-1750)                         Prelude
     		                                            Gigue

                              Carlos Simon       Between Worlds
                                  (b. 1986)

                               Ernest Bloch      Schelomo: Rhapsodie Hébraïque (excerpt)
                               (1880-1959)

     Final Round

                    Johann Sebastian Bach        Cello Suite No. 3 in C Major, BWV 1009
                             (1685-1750)           Sarabande

                           Sergei Prokofiev      Cello Sonata in C Major, op. 119
                               (1891-1953)         Andante Grave

                               Ernest Bloch      Schelomo: Rhapsodie Hébraïque
                               (1880-1959)

20   THE 34TH ANNUAL IRVING M. KLEIN INTERNATIONAL STRING COMPETITION
ARTISTS' BIOGRAPHIES

James Baik
    James Baik, 17, is a cellist studying with Hans Jørgen Jensen. He is
currently a senior and attends New Trier High School in Winnetka, Illinois.
    James began playing the piano at the age of six, and cello at the age
of eight in Houston, TX. James' debut solo appearance took place in the
spring of 2015 when he performed with the Houston Civic Symphony
Orchestra and the Clear Lake Symphony as a winner of their concerto
competitions. In that same year, James was featured on the front cover
of the October issue of Southwestern Musician, as a result of soloing
at Lila Crockett Theater during the Texas Music Educators Association
(TMEA) conference. James was selected as a Houston Young Artist and
participated frequently in community concerts in the Houston area. In
2017, he was a finalist at the Lynn Harrell Concerto Competition and
performed at Meyerson Symphony Hall. He was also a winner of the
2018 DePaul Concerto Competition and has subsequently performed
with the Oistrakh Symphony. Along with that, James was a finalist
at the 2018 Johansen International Competition in Washington D.C.
Most recently, James was named a Young Arts finalist and participated
at Young Arts Week in Miami, Florida this past January. He was also
awarded the grand prize at the Walgreens National Competition this
past December, resulting in a performance at the Pick Staiger Hall in
Northwestern University. During the summer of 2017, James studied
at the Meadowmount School of Music, and in the summer of 2018, he
attended the Aspen School of Music, where he had the opportunity of
being in the Finckel Wu Han Chamber Music Program.
    At the start of the 2017 school year, James moved to Chicago from
Houston to study with Hans Jørgen Jensen and further his cello studies.
During his free time, James loves to eat great food, sleep, and spend time
with family.

                                                 SAN FRANCISCO CONSERVATORY OF MUSIC · JUNE 1 & 2, 2019   21
ARTISTS' BIOGRAPHIES

                                Dakota Cotugno
                                    American cellist Dakota Cotugno started playing cello at 12 years old
                                and has loved it ever since. He recently graduated from the University
                                of Colorado at Boulder on a full scholarship with a degree in cello
                                performance. He will be continuing his education at the University of
                                Michigan, studying with Richard Aaron, in pursuit of a master's degree.
                                Dakota has studied with Heather Plattenberger, Charles Lee, Thomas
                                Heinrich and is currently studying with David Requiro.
                                    Dakota has taken part in competitions such as the Undergraduate
                                Division Honors Competition at CU Boulder, winning first place, and was
                                a prizewinner at the T. Gordon Parks Collegiate Concerto Competition in
                                2018. He has attended the Bowdoin International Music Festival and the
                                Accademia Musicale Chigiana program in Siena, Italy and has participated
                                in masterclasses with Joshua Roman, Narek Hakhnazaryan, Asier Polo,
                                and the Takacs Quartet. This summer, Dakota will be attending the Icicle
                                Creek Chamber Music Festival. Dakota has a passion for teaching, and
                                currently has a private cello studio of over 20 students.

                                James Hettinga
                                    Cellist James Hettinga, age 19 from the USA, currently studies with
                                Dr. Melissa Kraut at the Cleveland Institute of Music (CIM). Studying
                                since he was four, he finds great joy in performing alone and with his
                                seven siblings, all of whom play strings.
                                    An avid chamber musician, James's quartet, (the Razumovsky
                                Quartet) of the CIM Young Artist Program took the Silver Medal in
                                the Junior Division at the 2018 Fischoff National Chamber Music
                                Competition. James has appeared on the national radio show, From
                                the Top, performing the Mendelssohn Octet.
                                    James has won solo competitions such as the Cleveland Cello Society
                                Competition in both Junior and Senior divisions, and the Duquesne Young
                                Artist National Competition. Most recently he won the 2019 Tennessee
                                Cello Workshop Competition, and the Cleveland Institute of Music
                                Concerto Competition.
                                    In 2016, James made his concerto debut in Severance Hall. He has
                                had the privilege of performing with prestigious musicians including
                                Jinjoo Cho, Matthew Allen, members of the Cavani and Ariel String
                                Quartets, and cellists of The Cleveland Orchestra. Additionally, he
                                has performed in master classes for Paul Katz, Hans Jensen, Clive
                                Greensmith, Ralph Kirshbaum, and the Jupiter and Brentano Quartets.

22   THE 34TH ANNUAL IRVING M. KLEIN INTERNATIONAL STRING COMPETITION
ARTISTS' BIOGRAPHIES

Julia Mirzoev
Toronto-born violinist, Julia Mirzoev is currently pursuing her Master's
in Music degree at the Yale School of Music, studying with Ani Kavafian,
where she also regularly performs in the New Haven Symphony as a
substitute violinist. Most recently, she has been featured in the Canadian
Broadcasting Company's "Top 30 Hot Classical Musicians Under 30". She
has received numerous awards, including the grand prize at the Canadian
Music Competition, first prize at the Cremona International Festival
Competition, Kiwanis Toronto President's Trophy prize, the Toronto
Symphony Youth Orchestra first prize, the Orchestra Toronto competition
first prize, and the University of Toronto Concerto Competition first prize.
As a soloist, Julia has performed with the Toronto Symphony Orchestra,
the Canadian Sinfonietta, the Scarborough Philharmonic, Sinfonia
Toronto, Orchestra Toronto, the University of Toronto Symphony, and the
Chinese Arts Society of Toronto Orchestra. As a chamber musician, Julia's
group, the Agon Quartet, has most recently received the Yale Chamber
Music Competition award. She has also collaborated with prominent
musicians such as Andrew Wan, Jonathan Crow, Alexander Kerr, Brook
Speltz, Julie Albers, and Barry Shiffman. Her playing has been featured on
CBC Radio's 94.1 and Classical 96.3 FM. Julia's previous teachers include
Jonathan Crow at the University of Toronto, and Jacob Lakirovich.

Zechariah Mo
     Violist Zechariah Mo, 17, is the Merit Scholarship Recipient at the
Music Institute of Chicago's Academy, a training center for advanced
pre-college musicians where he studies with Almita and Roland Vamos.
Zechariah's accomplishments include first prize from the IL ASTA
competition, the Society of American Musicians Competition, DePaul
Symphony Orchestra Concerto Competition, and the West Suburban
Concerto Competition. He has also won top prizes from the Fox Valley
Youth Concerto Competition, Chinese Fine Arts Society Competition,
the Sejong Competition, and the Rising Star Concerto Competition.
Zechariah has performed with the La Crosse Symphony Orchestra,
West Suburban Symphony Orchestra, Fox Valley Orchestra and has also
performed twice with the Oistrakh Symphony of Chicago.
     Zechariah attended Bowdoin Music Festival for the past two
summers, studying with Almita Vamos and Ivo-Jan van der Werff. He
will be attending the Aspen Music Festival this summer studying with
Victoria Chiang.

                                                  SAN FRANCISCO CONSERVATORY OF MUSIC · JUNE 1 & 2, 2019   23
ARTISTS' BIOGRAPHIES

                                Gabriel Polinsky
                                    Gabriel Polinsky (20), of Lynbrook, New York, got his start on the bass
                                at age eight following in the footsteps of his older brother. Gabe currently
                                studies at the Curtis Institute of music where he is finishing his second year,
                                working with Edgar Meyer and Hal Robinson. He is the recipient of the Carol
                                Coe Conway Memorial Fellowship, and has previously studied at The Juilliard
                                School under Tim Cobb.
                                    Gabe was recently named the winner of the Philadelphia Orchestra's Allen
                                M. Greenfield Competition, and also named a semi-finalist in the International
                                Society of Bassists solo competition. He is returning for his second season at
                                the Tanglewood Music Center this summer and has previously been awarded
                                positions with the Pacific and Aspen Music Festivals. Aside from the double
                                bass and classical music, respectively, Gabe also plays piano and ventures out
                                into different genres regularly, either playing along with recordings or in small
                                groups. Gabe finds respite from school and music exploring Philadelphia and
                                cooking.

                                Strauss Shi
                                     Born in China and raised in San Francisco, Chinese-American violinist
                                Strauss Shi made his solo debut with the Utah Symphony at the age of
                                seventeen and since then, he has concertized in the United States, China
                                and Europe. Strauss was recently invited to compete as a semi-finalist at
                                the 7th Windsor Festival International String Competition (2019). Strauss
                                is a top prize winner at numerous competitions including First Prize at the
                                USC Thornton Concerto Competition (2018), Grand Prize at the Mondavi
                                Center Young Artists Competition (2017), First Prize at the United States
                                International Music Competition (2016), and Second Prize at the inaugural
                                Siqing Lu Futian International Violin Competition (2016), among others. His

24   THE 34TH ANNUAL IRVING M. KLEIN INTERNATIONAL STRING COMPETITION
ARTISTS' BIOGRAPHIES

2018-2019 season includes his sold-out San Francisco debut recitals at the
Noontime Concerts Series and San Francisco Conservatory of Music with
pianist Yi-Fang Wu and solo debuts with the USC Thornton Symphony,
the Pacific Symphony, and the Downey Symphony Orchestra.
     Strauss began his violin studies at the age of eight with Pan Zuohan,
Elizabeth Liang, and later with Chen Zhao. Strauss received his Bachelor
of Music degree studying under Catherine Cho at The Juilliard School. He
is currently pursuing a graduate degree as a Starling Fellow at the USC
Thornton School of Music under Midori Goto and Pamela Frank.

Lucia Ticho
     Cellist Lucia Ticho is a Chicago native currently pursuing degrees at
Columbia University and the Julliard School in New York. She studies
with Richard Aaron and has previously worked with Tanya Carey. Lucia
has appeared on radio programs such as NPR's From the Top and APM's
Performance Today, and she was a semifinalist in the Stulberg, Klein, and
Johansen International String Competitions. She was also the second
prize winner of the Chicago Youth Symphony Orchestra for five years, and
has performed as a soloist with a number of Chicago-area orchestras.
     Lucia has performed extensively at the Aspen Music Festival, where
she was a participant in David Finckel and Wu Han's chamber music
studio. She has also played in the New York String Orchestra Seminar and
the National Youth Orchestra of the United States (as assistant principal
cellist). She has collaborated on projects with internationally acclaimed
artists such as violinist Stefan Jackiw, singer-songwriter Ben Folds,
and dancer Charles "Lil Buck" Riley, and has played under esteemed
conductors including Valery Gergiev, Christoph Eschenbach, and Riccardo
Muti. Lucia studies political science at Columbia.

                                                SAN FRANCISCO CONSERVATORY OF MUSIC · JUNE 1 & 2, 2019   25
ARTISTS' BIOGRAPHIES

                                Hannah White
                                     At her Carnegie Hall solo debut to a sold-out audience, Hannah White's
                                performance was proclaimed by the New York Times as "...highlight of the
                                evening" and "...terrific," noting that "...her technical dexterity and expressive
                                flair earned an enthusiastic ovation."
                                     Hannah has toured and soloed extensively in the United States and
                                Europe, with symphony orchestras as Cleveland, New World, Albany, South
                                Bend, Ann Arbor, Milwaukee, Sphinx, Madison, Orchestra Noir, and Buffalo.
                                She has performed at Carnegie Hall, Severance Hall, Kennedy Center,
                                Cambridge England, Rock and Roll Hall of Fame, Ordway Center, Harris
                                Theater, New World Center, Disneyland, and the Davos World Economic
                                Forum, Switzerland.
                                     Hannah has won top prizes at many competitions, earning 1st place at the
                                following: Medallion International Artist Competition; Final Forte Competition;
                                Sphinx Competition Junior Division; MTNA Nation Competition; Midwest
                                Young Artists National Competition; International Chamber Competition;
                                MPrize International Chamber Competition; St.Paul String Quartet
                                Competition, twice; Jules M. Laser Competition; Sejong Competitions, twice;
                                Chinese Competition; DePaul Competition; and the Fischoff Competition's
                                Silver Medal.
                                     Hannah studies with Robert Lipsett at the Colburn Conservatory of Music,
                                following studies with Almita and Roland Vamos and Dr. Hye-Sun Lee at the
                                Music Institute of Chicago's pre-college academy; and with Danielle Belen at
                                the University of Michigan.

26   THE 34TH ANNUAL IRVING M. KLEIN INTERNATIONAL STRING COMPETITION
D O N O R A P P R EC I AT I O N

     The Klein Competition has benefited from the generosity of individuals,
     businesses and foundations who believe in the power of music and
     the strength of young musicians. These donors to the California Music
     Center help provide the opportunity of a lifetime for young musicians,
     for which we are enormously grateful.

     California Music Center gratefully acknowledges      Foundation and
     the generosity of all of our donors. These gifts     Corporate Support
     and pledges were received from May 1, 2018
     through May 15, 2019. We apologize for any           $10,000+
     errors or omissions.                                 Mervyn L. Brenner Foundation

                                                          $5,000+
                                                          Intel Foundation
                                                          Sam Mazza Foundation

                                                          $2,000+
                                                          New Music America
                                                          Ross Mckee Foundation

                                                          $1,000+
                                                          Macy's

                                                          $500+
                                                          Google
                                                          IBM Foundation
D O N O R A P P R EC I AT I O N

Individual Support                           Thomas P. & Tricia Hall
                                             Drs. William & Anne Hershey
$5,000+                                      Elaine Klein
Ruth A. Short                                Maria Klein
Mr. Ognjen Sosa & Dr. Jenny Klein-Sosa       Ruth Lee
  In memory of Jerry Klein                   Robert & Jan Newman
                                                  In honor of Judith Anderson
$2,500+                                      Sharon Nickodem
Judith & David Anderson                      Joan Shiva
  In memory of Milton Preves                 Tiffany & Philip Tai
Katherine & Roy Bukstein                     Baird Whaley
Rebecca McCray                                  In memory of Mary Ann Whaley
Patricia Whaley & Mitchell Klein             Warren George Weis Jr.
                                                In memory of Warren & Catherine Weis
$1,000+
Anonymous                                    $250+
Ellis J. & Karen Alden                       Nancy & Dr. Clayton Bavor
Alan & Corinne Barkin                        Marlis Branaka
Susan Bates                                  Karen Dreyfus
Barbara Bessey                               John Fan
Katherine Cass                               Roland Feller Violin Makers
Elizabeth Clinch                             Garrett Grant
Connemara Fund                               Mary L. Hunt
Tom Driscoll & Nancy Quinn                   Leon & Renee Kaseff
Richard Festinger                            Sylvia Lindsey
Alice Galenson & Lou Thompson                Melvin & Donna Margolis
Peter Gelfand & Sharon Childress             Betsy Morgenthaler
Leslie Hsu & Richard Lenon                   Stephen Rosen
Dexter & Kathie Lowry                        Fredric Spitz
Doug McLean                                  Randall Weiss
Loretta O'Connell                               In honor of Elaine Klein
     In memory of Harry Adams                   In memory of Susan & Allen Weiss
Marcy Straw & Mark Westlund                  Ronald & Melanie Wilensky
    In memory of George Cleve                Elizabeth Wright

$500+                                        $125+
Andrew Bradford                              Anonymous (3)
Doris Davis                                  Marjorie Chan
Richard Diehl                                Krisanthy Desby
Fanni Fan                                    Stanley J. Dirks
Michael Gelfand                              Anna Ewins
Jerome Guillen                               Dr. Thomas & Nancy Fiene

                                         SAN FRANCISCO CONSERVATORY OF MUSIC · JUNE 1 & 2, 2019   29
D O N O R A P P R EC I AT I O N

     Patrick Hosfield
     Marjorie Jones
     Susan Layman
     Jaime & Sharon Laredo
     Elizabeth E. Pataki
     Rebecca Peters
     Margrit Rinderknecht & Dick Siemon
     Daechul Sohn
     Stephanie Tramz
D O N O R A P P R EC I AT I O N

In-Kind Gifts:
American Conservatory Theater, Judy & David Anderson, Katharine Bierce, Douglas Braak, Andrew
Bradford*, CA Academy of Sciences, California Shakespeare Theater, Clutter Free Concepts,
Community Music Center, Detati Communications, DonSueMor, Encore Piano Services, Equinox,
Evo Spa, Fine Arts Museums of San Francisco, Hiller Air Museum, Peter Gelfand* & Sharon
Childress, Gelfand Vineyards, Golden State Warriors, Kleid Design Group, Elaine Klein*, MarjTax
Inc, Mitchell Sardou Klein*, Dexter Lowry*, Rebecca McCray*, Monterey Plaza Hotel, Music at Kohl
Mansion, Music@Menlo, Noe Valley Chamber Music, Oakland Athletics, Opera Parallèle, Peninsula
Symphony, Pier 39, Santa Cruz Symphony, San Francisco 49ers, San Francisco Ballet, San Francisco
Conservatory of Music, San Francisco Giants, San Francisco Girls Chorus, San Francisco Opera, San
Francisco Symphony, San Francisco Wine Trading Company, San Francisco Zoo, San Jose Chamber
Orchestra, San Jose Sharks, Scholar Wines, Ruth Short, Shotgun Players, Smuin Ballet, Speakeasy,
Sports Basement, Symphony Silicon Valley, St George Spirits, Marcy Straw* & Mark Westlund, Tieks,
Walt Disney Family Museum, and Patricia Whaley

Special Thanks to our 2018-19 House Concert hosts:
Davidson Bidwell & Edwin Waite, Katherine & Roy Bukstein, Doris Davis, Tom Driscoll & Nancy
Quinn, Mike Finn, Joan Talbert & David Lyon, Tom Wagner & Sharron Helmholz.

Special Thanks to those hosting Laureates and Semifinalists in 2018-19:
Davidson Bidwell & Edwin Waite, Susan Bates, Helen & Gene Galvin, Leslie Hsu & Richard Lenon,
Dexter & Kathie Lowry, Arlene Owseichik, Ruth Short, and Fred Spitz.

Special Thanks to our 2019 Competition Team
Kyle Baldwin, Miles Graber, Ariel Horowitz, Jeffrey LaDeur, Yu-Ting Wang, and our partners at the
San Francisco Conservatory of Music.

*CMC Board Director

                                            SAN FRANCISCO CONSERVATORY OF MUSIC · JUNE 1 & 2, 2019   31
ABOUT

         For over 33 years, we've been dedicated to our mission of nurturing and championing the world's
     finest young string players. We seek to develop wider audiences for classical music through public
     concerts, master classes and community outreach, with The Irving M. Klein International String
     Competition (The Klein) as our entry point. We want to help sustain and grow the art form, making
     classical music an everyday pleasure for everyone.
         We support these exceptional players early in their careers, assisting them with the development
     of professional and performance skills, encouraging their community involvement, and providing
     them performance opportunities and monetary support.
         The Klein has enjoyed international acclaim as one of the most prestigious classical music
     competitions in the world. It is recognized for the high caliber of the contestants, its unique,
     nurturing environment, and its commitment to the commissioning of new works.
         California Music Center (CMC) was founded in 1974 by Irving M. Klein, a virtuoso chamber
     musician and master cello teacher, as the sponsoring organization for a summer music institute
     and chamber music series for young artists. Following Mr. Klein's passing in 1984, CMC inaugurated
     the Irving M. Klein International String Competition in the summer of 1986, which has become its
     primary focus, along with the production of chamber music featuring its laureates in the Bay Area
     and beyond.
         The Klein has helped enhance the developing careers of hundreds of players who have gone on to
     become renowned soloists, chamber musicians, teachers, and prominent members of the world's finest
     orchestras. They include notable soloists Alyssa Park (1989), Jennifer Koh (1993), Vadim Gluzman
     (1993) and Alban Gerhardt (1989); Tessa Lark (2008) and Nikki Chooi (2009); principal chairs and
     members of the finest U.S. orchestras (Cleveland, Philadelphia, Boston, Chicago, New York and Los
     Angeles); and in the Bay Area, three members of the San Francisco Symphony, David Kim (2004),
     Charles Chandler (1986) and Wyatt Underhill (2013).
         In addition to the Competition, our prizewinners perform with our presenting partners Santa
     Cruz Symphony, Gualala Arts, Noontime Concerts, Peninsula Symphony, Young People's Symphony
     Orchestra, San Jose Chamber Orchestra, the Beethoven Center at SJSU, Piedmont Center for the
     Arts, Vallejo Symphony, Master Sinfonia, and Napa's Music in the Vineyard. They also perform at
     house concerts around the Bay Area. These intimate recitals include a dinner and conversation with
     these young players.
         Laureates are cultivated to become ambassadors in the community, conducting interactive
     performances, master classes, and demonstrations in schools, as well as piloting an experiential
     learning mini-residency program in San Francisco.
         In short, we not only exist to serve the next generation of string performers, helping them to
     launch their careers, but believe that by connecting youth and adults alike to classical music, and
     developing new audiences, we can encourage music participation and spark lifelong arts appreciation.

32   THE 34TH ANNUAL IRVING M. KLEIN INTERNATIONAL STRING COMPETITION
UPCOMING PERFORMANCES

                    BY KLEIN COMPETITION WINNERS
                      with our P R E S E N T I N G P A R T N E R S

         August 3–4, 2019                               May 15–16, 2020
       Oliver Herbert, cello                        1st Prize Winner 2019
              1st Prize 2015                            Peninsula Symphony
          Music in the Vineyards                      San Mateo and Campbell
               Napa Valley                              peninsulasymphony.org
          musicinthevineyards.org
                                                         May 17, 2020
         March 28–29, 2020                          2nd Prize Winner 2019
         Alex Zhou, violin                          San Jose Chamber Orchestra
               1st Prize 2018                                 San Jose
          Santa Cruz Symphony                                  sjco.org
                Santa Cruz
          santacruzsymphony.org
                                                          May 2020
           April 19, 2020                           2nd Prize Winner 2019
         Alex Zhou, violin                          Piedmont Center for the Arts
                                                             Oakland
             1st Prize 2018                          piedmontcenterforthearts.org
  Gualala Arts Chamber Music Series
                Gualala
             gualalaarts.org

                            SAV E T H E DAT E S

September 2019                                 November 2019–April 2020
Strings a la carte                             House Concert Series
A fundraiser to benefit the California Music   Venues TBA
Center, producer of the Klein Competition.
Cocktails, small bites, silent auction, and    June 6–7, 2020
performances by Klein Laureates.               35th Annual Irving M. Klein International
San Francisco                                  String Competition, San Francisco
                                               Conservatory of Music
Creativity aloud
     SFC M . EDU