TULPEHOCKEN TIMES Congratulations To Our Retirees! It Only Takes a Moment to Say Thank You, But Your Years of Dedication Will Be - Berks County ...
Page content transcription
If your browser does not render page correctly, please read the page content below
TULPEHOCKEN TIMES
                                                                      Congratulations To Our Retirees!

                                                                          It Only Takes a Moment to

                                                                           Say Thank You, But Your

                                                                          Years of Dedication Will Be

                                                                        Remembered For A Life Time!
Front Row: Diane Lotz
Back Row: Curt Behler, David Varone, Casimer Barcz, Jr. and Glenn Dunkelberger
Absent for the Photo: Amyclaire Klopp, and Deborah Schwalm

                              SCHOOLS AND COMMUNITY WORKING TOGETHER
  The staff at Bethel Elementary School has continued to work hard all year to provide the best possible education for
the students in which we serve. It is with great pleasure that I commend them for all of their efforts and the work that
they do. They are making a difference in the lives of Tulpehocken students.
  The work of the teachers has been supported by two other groups that should not be overlooked for the difference
they are making in the Bethel community. Those groups are the people at the Dollar General Distribution Center and
Dieffenbach's Potato Chips. Over the past few years, Dollar General and Dieffenbach's
Potato Chips have reached out to Bethel to extend their appreciation for our teachers and
show their support for the students of Bethel Elementary School. Dollar General has used
its resources to provide funds, school supplies, and host contests to benefit the students at
Bethel Elementary. Dieffenbach's Potato Chips has made many generous donations for
classroom parties, PTO events, and literacy nights.
  During the 2013-2014 school year, Dollar General presented a check to Bethel Elementary for a
sum of $40,000 as part of its Dollar General Reading Revolution Grant. We have used these funds to
purchase summer reading books for students and provide learning opportunities for students that we
otherwise would not have been able to support. For the past two years, Tom McCabe, a storyteller
from Massachusetts came to do writing workshops with students. This week long programming
provided classroom workshops as well as assemblies for every elementary student in the Tulpehocken Area School
District. In addition to the Reading Revolution Grant, Dollar General has sponsored a Reading is Fundamental (RIF)
program, which provides a free book to every Bethel student 4 times per year.
  While Dollar General has provided support for our programming, they have also come through with school sup-
plies. At the beginning of the 2015-2016 school year, a large amount of school supplies was delivered to Bethel to be
distributed among the students. During the Tom McCabe writing workshops, Dollar General provided composition
books and cases of pencils for students. These were donated and not part of the Reading Revolution Grant.
  In April, we held an event at Bethel Elementary called "Come Out and Play Night." Donations were accepted to
raise money to donate to the 4 Diamonds Fund. Dollar General came through to support us with a donation of over
400 bottles of water! Dieffenbach's Potato Chips also came through with a donation of chips for all students and par-
ents who attended. This event raised over $2,500 for the 4 Diamonds Fund. Dieffenbach's also provided snacks for
students as a reward for completing the PSSA's.
  These businesses, the community support, and excellent staff at Bethel Elementary continue to make a difference in
the lives of Bethel students. The dedication to kids that all of these groups exhibit is what truly makes Bethel El-
ementary School and Tulpehocken an excellent place for kids to learn and grow.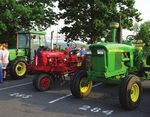 SUPERINTENDENT'S         CORNER
                     Dear Community Members,
                           As we plan and put things in place to welcome back our students it makes me think about
                        what a new school year entails. The start of a new school year brings a fresh start and an
                        opportunity to set new goals.
                          This year the District's Goals include new initiatives and the continuation of items we
                        began working on during the 2015-16 school year. A priority for the district will be to
                        continue moving our STEM program forward. Last year we put in place MakerSpaces
                        which enabled the students to apply the engineering design process. This coming year we
                        will expand the opportunity for students to experience STEM activities by adding Little Bits
                        circuitry to seventh grade.
                          In an effort to continue building technology, collaboration, and communication skills with
                        our students in grades 5-8, we will increase the use of Google Classroom. The use of Google
                        Classroom will help students organize assignments and allow them access to class materials
  from any device that can connect to the internet.
    In the spring, the Agricultural Advisory Council completed a comprehensive evaluation of our current AG
  program. Based on this evaluation we are looking forward to making enhancements to the AG program this
  school year and in future years.
    In 2015-16 we also had the opportunity to look at our facilities. The district made the decision to move
  forward with a feasibility study for the JRSR High School. Input has been provided to AEM Architects by the
  administration, teachers, and committees of the School Board. From this input conceptual design alternatives for
  various programmatic spaces within the building will be shared back to the District.
    Over the course of the school year, the district will be completing the process for Comprehensive Planning as
  required by the Department of Education. The current Comprehensive Plan was developed in 2015 and will end
  in 2018. The Comprehensive Planning process will help establish the direction for the district from 2018-2021.
  The initiatives and programs we started in 2015-16 will continue and will be part of the new Comprehensive Plan.

   Rob Schultz, Ed.D.

                                       "CELEBRATING SUCCESSES"
  Again this year the Tulpehocken Area School District conducted a program entitled "Celebrating Successes." The
program recognized the retirees and those individuals who had 5, 10, 15, 20, 25, 30, and 35 years of experience in
our district.
  Additionally we recognized teachers of the year for elementary and
secondary as well as a support person of the year. We are very proud of
all of our staff for their hard work, efforts, and dedication.
  Our 2015-2016 teachers of the year and support person of the year are
respectfully:
     Hillary Malone - Educational Evaluator
     Mimi Shade - Administrative Assistant to the Superintendent
     Janice Ritchie - 1st Grade Teacher at Penn Bernville Elementary

                                  BERKS COUNTY 6TH GRADE BAND FESTIVAL
   The annual 6 Grade County Band Festival was held on Saturday, April 30, 2016 at Wilson Southern Middle
               th

 School. A total of eleven school districts sent students to participate in the 100-member band. Out of the 12 students
 nominated by Mr. Bernat, seven Tulpehocken students were selected to participate. The guest conductor was Dr.
 Nancy Beitler, who teaches at Southern Lehigh Middle School.
   The students enjoyed Dr. Beitler's energetic teaching and personal attention. The program included a wide variety
 of styles. The selections were: The National Anthem, The Welcome March, Londonderry Air, Seconds Out, Notting-
                                       ham Castle, Cool Cat Shuffle, and the crowd favorite, Hocus Pocus. The music
                                       was very challenging for this level and Dr. Beitler rehearsed the group from
                                       9:00 AM nearly up to the 3:00 PM concert. All that hard work paid off as the
                                       concert was fabulous!
                                        Pictured from left to right: Adam Mays, Mia Folk, Heidi Beck, Kira Adams,
                                       Maddy Marous, Brianna Zelek and Cami Waren.
2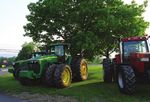 STUDENTS OF THE MONTH
       Students of the Month are Tulpehocken 2015-2016 seniors selected by the faculty and administration for
    special recognition. Each month, one male and one female student are chosen based on academic perfor-
    mance, school involvement, and community service.
 		                                       Congratulations to Our
                                          Students of the Month!
            MARCH 2016		                        APRIL 2016		                               MAY 2016
  Danielle Bressler/William Brungart Cassandra Kraemer/Jonathan LaFollette         Marissa Loeb   Ian Mays

                   TULPEHOCKEN VIRTUAL ACADEMY – OUR OWN CYBER SCHOOL
  The 2016-2017 marks the 7th school year that Tulpehocken Area School District has their own cyber school option
called Tulpehocken Virtual Academy (TVA). Students in grades K-12 can enroll in online classes on a full-time or
part-time basis. Students in grades 7-12 can also elect to work online while in
the building instead of at home either full-time or part-time which offers added
structure and resources for students. TVA utilizes a number of providers for stu-
dents – k12/FuelEd, Connections Learning, Edgenuity, and Virtual High School.
For Edgenuity, TVA is also able to use Tulpehocken teachers which provides
additional support and flexibility. For more information, please contact Mrs.
Erika Kindoll, TVA coordinator, ekindoll@tulpehocken.org, 610-488-6286, ext. 1164 as well as visit the TVA website
-www.tulpycyber.org

                                       BCTC STUDENTS OF THE QUARTER
  Each quarter, BCTC instructors select a student from their program whose attitude, skills, and knowledge gained
during that particular quarter is above and beyond the standard. The student shows initiative and integrity in per-
forming their tasks and is, overall, the best student for that quarter.
  The students receive a certificate of recognition and are honored as a group at a breakfast reception for the morn-
ing students, and the afternoon students are honored at a luncheon reception. The students are also photographed
and their portrait is displayed prominently throughout the school.
  BCTC West Campus 3rd Quarter
       Nathan Berg			Automotive Technology                                               Tulpy BCTC
       Tori Kramer			Culinary Arts
       Allyson Yoder			Health Occupations                                                    Students
  BCTC East Campus 3rd Quarter                                                        Make Us Proud!!
       None
  BCTC West Campus 4th Quarter                                                            Keep up the
       Brydon Barker			                Advertising Art & Design Tecchnology             Great Work!!!
       Tristan Eshbach		               Automotive Technology
       Abigail Gorman		                Cosmetology
       Skyler Kramer			                Recreational & Power Equipment Technology
  BCTC East Campus 4 Quarterth

       None
                                                                                                                        3
TULPEHOCKEN'S OUTSTANDING YOUNG WOMAN FOR 2016
  Zena Ross was selected to represent Tulpehocken HS in the 2017 Berks County Outstanding
Young Woman (OYW) finals on September 24, 2016. She was chosen after meeting certain
standards and completing the preliminary process. Her scholastic application, along with a
judge's interview, performing arts presentation, and fitness challenge, secured her spot as the
next candidate to compete against other senior girls from throughout Berks County. Her busy
summer will not only include a multitude of archery events, but will also be filled with various
activities and rehearsals to prepare her for the culminating event at Scottish Rite Cathedral in
West Reading.
  Isabelle Stull, Tulpehocken's first ever Outstanding Young Woman, lives up to her title. She
has been a mentor and role model, offering advice and encouragement as Zena embarks on her
journey. Let's cheer her on! Wouldn't it be something to make it two in a row for Tulpy?
  Picture: Isabelle (l) announcing Zena (r) as Tulpehocken's representative

                                    6TH GRADE SPRING ORIENTATION VISIT
  We held a Spring Orientation Visit with the 6th graders from Bethel Elementary on May 13, 2016 and Penn-Bernville
on May 20, 2016. The Spring Orientation Visit serves to assist students with their transition from Elementary to the
Junior High School setting. Part of their Orientation Visit included hearing the Junior High and Senior High Show
Choirs perform as well as the Jazz Band and Jazz Clinic. They also gained information about the Jr/Sr High Athletic
Programs, had a tour of the building, sat in on a 4th period Junior High class, and joined the Junior High for lunch. All
6th graders were encouraged to come back on August 23, 2016 for the Summer Orientation Program, so that they can
be ready for the start of Junior High School on August 29, 2016!
										Mrs. Susan Burns, Jr High Counselor

                 SUMMER ORIENTATION PROGRAM FOR NEW JUNIOR HIGH STUDENTS
  For many students the transition from the elementary school to the middle school, or junior high school, is difficult.
Many students are overwhelmed by the various tasks and responsibilities and become quite anxious. Some of their
concerns include: getting to class on time, finding their lockers and remembering the combination, finding the caf-
eteria and bathrooms, remembering which class to go to next, fear of getting lost in the building, keeping up with the
class work for multiple subjects, and social issues, including peer pressure, cliques, and bullying.
  In an effort to help students make a positive transition to the Junior High School, we have developed a Summer
Orientation Program. The Junior High Orientation is voluntary and parents are welcome to attend. During the orien-
tation, students will spend time in the Junior High building, learn the location of their homeroom, preview their class
schedule, meet teachers, locate their locker and practice the combination. Students will be given a sample agenda
sheet and will write down assignments posted in the various Junior High classrooms, to help prepare them for the
increased demands of 7th grade. Students will also have a chance to meet their new classmates and engage in fun
activities as they learn about the Junior High.
  The Summer Orientation Program will be held on Tuesday, August 23, 2016 from 9:00 A.M. to 11:30 A.M. in the
Junior High Building. We will assemble in the Junior-Senior High Auditorium at 9:00 and proceed to the Junior
High. Refreshments and a brief orientation to the Junior/Senior High Cafeteria will be held from 11:00 to 11:30 A.M.
We look forward to seeing the new 7th grade students and anyone new to the district 8th grade students on Tuesday,
August 23, 2016.
  Sincerely,
  Michael Leister				                         Susan A. Burns, M.S.W
  Junior High House Principal		               Junior High Counselor

                                     Berks County Envirothon Competition
 On May 10, 2016 the Berks County Conservation District hosted the 2016 High School Berks County Envirothon
Competition at Nolde Forest. Competitors were tested on their knowledge in five areas - Forestry, Wildlife, Aquatics,
Soils and Land Use, and the Special Topic of Invasives. Congratulations to Rebecca Burns, Chad Mohn, Parker
Harris, Coty Emerich, and Matt Emerick for placing 2nd in the county out of 15 teams at the Berks County Envirothon
Competition!
4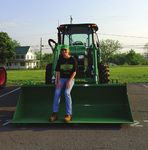 SPECIAL EDUCATION SERVICES AND SECTION 504/CHAPTER 15
                                             ELIGIBILITY INFORMATION
  In compliance with state and federal law, notice is hereby given that the Tulpehocken Area School District will
provide special education and related services to students with special needs. Ongoing identification activities are
used to find students who require these services. If children are identified specially designed instruction is available
to meet the following conditions:
		Autism						Deaf-Blindness
		              Emotional Disturbance			                       Hearing Impairment including Deafness
		Intellectual Disability				Multiple Disabilities
		              Orthopedic Impairment			                       Speech or Language Impairment
		              Specific Learning Disability			                Visual Impairment including Blindness
		Traumatic Brain Injury			Mentally Gifted
		Other Health Impairment
  Screening and evaluation processes to assess a child's needs and eligibility are available at no cost. Early interven-
tion services are also available for children from age 3 to school age through the Berks Co. Intermediate Unit.
  Also, in compliance with state and federal law, the Tulpehocken Area School District does provide "protected
handicapped students" with specific services under Section 504/Chapter 15. The services, related aids, or accom-
modations are given without discrimination or cost to the family or student. The intent of this assistance is to permit
students to obtain the maximum benefit from school programs and activities as are appropriate to their individual
abilities. To qualify as a "protected handicapped student", a child must be of school age with a physical or mental
disability that substantially limits or prohibits participation in or access to an aspect of the school program. These
services are distinct from those applicable to students with disabilities enrolled or seeking enrollment in special edu-
cation program.
  All information gathered about students is subject to confidentiality provisions contained in federal and state law.
In addition, the District has policies and procedures that govern collection, maintenance, destruction, and disclosure
to third parties of this information.
  Requests for screening and evaluation should be made in writing. Written details about services and confidentiality
provisions are available by writing to Lisa M. Kiss, Director of Special Education, Tulpehocken Area School District,
27 Rehrersburg Road, Bethel, PA 19507
  For information about services and programs, visit the Tulpehocken Area School District's web site www.tulpe-
hocken.org and click on Special Education.

                                PENN-BERNVILLE STUDENT WINS 1,000 BOOKS
  Connor Hussmann, a second grade student at Penn-Bernville Elementary School, participated in a reading contest
through the WWE Wrestling Organization. He won first prize which was a donation of 1,000 books to a school of
his choice. Penn-Bernville was able to pick 1,000 books! Half of the books were placed in the school library and the
other half were distributed to teachers at Penn-Bernville for their classroom libraries.
  Penn-Bernville would like to congratulate Connor Hussmann and thank him for this generous donation to
our school and classroom libraries.

          6TH GRADE STUDENTS PARTICIPATE IN THE BERKS COUNTY READING OLYMPICS
  On May 11, 2016, a team of Bethel Elementary sixth grade students attended the Berks County Reading Olympics
competition at Fleetwood Area Middle School. This is an annual event involving students in grades six through eight
from several school districts in the county. Each team needed to read from a list of 45 books. At the competition, two
competing teams met in a classroom and answered questions about the
books in a quiz-show like format with teams taking turns answering ques-
tions and getting points for correct answers. The team of Bethel Elemen-
tary students included Shelby Troxel. Christopher Wolfe, Bradyn Erb,
Giovanni Rivera-Jusino, Dylan Loser, and Celena Bender. They scored
in the third place level. Everyone had a wonderful time at this celebration
of books and reading. Way to go team!
                                                                                                                           5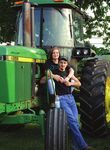 FOURTH GRADE WRITING CONTEST WINNER
  Rebeccah Unger, a fourth grader at Bethel Elementary, won a
school wide writing contest. This contest was hosted by Dollar
General. The students were asked to write about the importance of
serving others. After Rebeccah's writing piece won, her class was
rewarded. Dollar General representatives brought pizza and a cart
full of school supplies to Mrs. Dietrich's fourth grade class. Due to
Rebeccah's excellent writing skills and Dollar General's generosity,
this fourth grade class had a lot to celebrate. Rebeccah's grand-
mother, Deb Unger, also came to join in the pizza party due to her
large influence in encouraging her granddaughter to submit her
writing piece into the contest.

                                      MAKERSPACE SUPPLIES NEEDED
  Another MakerSpace is coming to Tulpy- this time it will be at the Junior Senior High School! Part of the library
is being made into a space where our secondary students can practice creativity, collaboration, critical thinking skills,
and communication by using some new technology kits along with some "upcycling" material…. And that's where
your help comes in! To help stock the new MakerSpace, we are asking for donations of:

  Clean recyclables such as: plastic jugs, bottles, cups, lids, spoons and forks, tins, metal cans, styrofoam trays and
blocks, cardboard tubes (paper towel & toilet paper rolls, mailing tubes), canisters and small containers (ex: butter,
yogurt), cereal boxes, fabric pieces, shoe boxes, newspapers and magazines, egg cartons and buttons .

    Building blocks such as: Lego bricks, K'Nex kits, especially with wheels and motors

    Craft donations: pipe cleaners, glue guns, glue sticks, string and yarn (various thickness/types wanted)

                           BERNVILLE AREA COMMUNITY LIBRARY NEWS
               4 Street at Fox Alley, 2nd floor of Redner's Quick Shop, Bernville. Phone: 610-488-1302
                 th

                 E-mail: bernvilleacl@berks.lib.pa.us Website: http://www.berks.lib.pa.us/bernvilleacl/
          Hours: Mon-Thurs. 11 a.m.-7 p.m. | Closed on Friday | Saturday 10 a.m.-2 p.m. | Sunday 2 p.m.-5 p.m.

      Everyone is invited to come in and check out our new inventory! New items are coming in frequently and are
    on display throughout the library.
      Regular events are as follows:
      • Our Lego Club will meet the second Monday evening of every month @ 5:30 pm
      • Make and Take will be held the fourth Monday evening of each month @ 5:30 pm.
      For both of these programs we ask that patrons sign up for them, as materials are limited.
      Movie Matinee will be held the last Sunday of each month. The library will show a movie appropriate for all
    ages. Please check the library to see which movie will be showing.
      Ready Set Read
      The Summer Reading Program this year for us, is every Monday @ 1:30pm .
      We have events planned and of course we have prizes for those who participate in reading through the summer,
    until the end of the Reading Program, on August 20th.
      Below is a list of our performances in August:
      August 1 - Ventriloquist Tom Crowl
      August 8 - Forbidden Friends
      August 15 - Library Olympics
      Please check the library for other events happening throughout the summer and check out the prizes one can
    win by reading and participating in the program.

6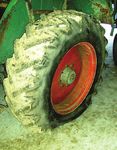 SARAH LORE NAMED BERKS' BEST IN FOREIGN LANGUAGE
  Each year the Junior-Senior High School staff has the opportunity to nominate senior students to compete in the
Reading Eagle's Berks' Best competition. Two students can be nominated in each of the eleven categories to compete
against Berks County seniors. This year, we are pleased to announce that Sarah Lore received the distinguished hon-
or of being Berks' Best in the area of Foreign Language. Sarah was nominated by her Spanish teacher, Maria Taylor,
who stated in her recommendation letter that, "Sarah is a well-disciplined and dedicated young woman who is proven
to possess the ability to fulfill any task given to her. It is beyond obvious that Sarah has a unique zeal and desire to
further her education and will reward you with her innate charm and intellectual talents." Her future plans are to at-
tend the University of Laval, in Quebec, and major in medicine. We wish Sarah the best of luck and congratulations!
  We also wish them the best of luck in their future plans. The nominees from Tulpehocken this year were as follows:
       Nathan Berg		            Vocational/Technical Skills		          Jonathan LaFollette Business
       Annamarie Burns          Social Studies				                     Sarah Lore		           Foreign Language
       Annamarie Burns          Community Service			                   Carly Schultz		        Performing Arts
       Corrine Eckart		Visual ARTS				Isabelle Stull		Science/Environment
       Timothy Groff		Performing Arts			Ravyn Wenrich                                         Computer Science
       Timothy Groff		Mathematics				Tonya Witmer                                             Business
       Jacob Hare		             Vocational/Technical Skills		          Kyle Wyse		            Computer Science
       Allison Heckman          Visual ARTS				Alisha Yeingst		Mathematics
       Morgan Hess		Communication			Kristin Ziegler		Science/Environment

                                   PENN-BERNVILLE READING OLYMPICS
   The Penn-Bernville Reading Olympics Team Beauties, the Books and Ashton, placed
 2nd in the annual Berks County Reading Olympics Competition. They had a score of 68
 points behind The Page Masters from Wilson West Middle School, who captured the
 banner with 69 points. There was a total of 552 students from 23 schools (16 districts)
 who participated in the competition this year. The students worked hard as a team all
 year to read a total of 45 books.
   Congratulations to this Fantastic team!

                            BRIEF REMINDER TO ALL PARENTS/GUARDIANS:
    1. Medications (including Epi-pens and/or Inhalers) needing to be given or used at school for any length of
       time during the school year needs:
		a. A medication order from your physician spelling out:
			                 i. Drug name, dosage, time interval to be given, and daily or as needed
			                 ii. This includes over-the-counter medications
		          b. Medication must be in the Properly labeled container:
			                 i. Ask pharmacist to label an empty bottle if it is a prescription
		c. Written permission from parent or guardian for the medication to be given at school as the doctor
		              had ordered it
 Note: See Tulpehocken's Medication Policy on the main website: www.tulpehocken.org under "Parents"
 then "Student Safety" on the right lower side, then click on "Authorization for School Medication Administra-
 tion" for the form and policy.

  2. Immunizations:
		      a. Whenever your child receives any new vaccine(s), please send in a copy of documentation from
           your doctor/clinic where the immunization(s) was received to the School Nurse in your child's
		         building.
		b. All students need to have Varicella #2 (chickenpox)
		c. All 7th graders need to have one dose of:
			i. Tetanus/diphtheria/acellular pertussis (Tdap) within the past 5 years of entering into
			               7th grade
			ii. Meningococcal Conjugate (MCV)
                                                                                                                       7
TULPEHOCKEN JR/SR HIGH SCHOOL
        3rd QUARTER 2015-2016 HONOR ROLL
    Principal's Honor Roll Students who have earned 80% or higher
*Students who have earned 90% or higher in each        in all subjects for the marking period.
 core subject, and 80% or higher in each special 7TH GRADE                   Medina, Sylvana
         area subject for the marking period.       Baer, Jordan             Montilla, Keen
                                                    Baransky, Makayla        Paulson, Luke
7TH GRADE                   10TH GRADE
                            Blankenbiller, Michaela
                                                    Barker,  Cade            Pierson, Nathan
Burns, Jaclyn
                            Burns, Rebecca          Bausher, Madilyn         Russell, Cheyanne
Forry, Mallory
                            DeAcosta, Timothy       Bazan,  Carlos           Shepley, Trinity
Gagnon, Bailee
                            Emerich, Coty           Bazan, Guadalupe         Straw, Joshua
Groff, Mary
                            Hartranft, Brittany     Blankenbiller, Matthew   Stupp, Lydia
Hardick, Clara
                            Jurasinski, Priya       Brown, Alek              Taylor, Cody
Hopwood, Swaye              Keegan-Smith, Courtney  Elinsky, Skylar          VanTiggelen, Alan
Hulse, Abigail              Loose, Rachel           Heck, Sabrina            Wojciechowsky, Kaila
Kephart, Nicholas           Ludwig, Jonathan        Henne, Alexander         Wood, Jasmine
Milks, Mikaila              Mohn, Charles           Hussman, Mia
Oxenreider, Olivia          Ruffner, Luke
                                                    Ihrig, Abbey             9TH GRADE
Reese, Brittlee             Sealer, Hannah
                            Torres, Dominic
                                                    Konoza, Carter           Abarca, Sierra
Tartaglia, Olivia
                                                    Krause, Nathan           Ackerman, Christopher
Toussaint-Fils, Ashley
                            11TH GRADE              Montgomery, Milo         Angstadt, Kathryn
                            Arciniegas, Stacy       Norris, Mykalyia         Aparicio, Jennifer
8TH GRADE
                            Bashore, Shayna         Peiffer, Austin          Avila, Andrea
Beck, Kyleigh
                            Crawford, Alicia        Sholl, Sharon            Boyer, Matthew
Kintzer, John               Dwyer, Hunter           Vogel, Isaac             Brown, Gabrielle
Luckenbill, Courtney        Farrisi, Sophia         Weiant, Morgan           Christ, Abigail
Philippe, Jenna             Harris, Madison         Whitman, Ethan           Collins, Raelee
Travis, Katherine           Miller, Madison         Yatchyshyn, Molly        DeAcosta, Tyler
Vogel, Hannah               Paulson, Kayla
                                                    Yenser, Kyle             Ferraro, Cassandra
                            Pierson, Rebecca
                                                                             Haws, Caitlin
9TH GRADE                   Ross, ZenaRae
Baransky, Abigale           Scheider, Tori          8 GRADE
                                                     TH
                                                                             Henning, Caitlin
Bednarczyk, Lydia           Stephan, Olivia         Ahner, Ava               Hill, Dasani
Boltz, Brandie              Stupp, Emma             Bobo,  Alexander         Hill, Dashear
Dougherty, Caroline         Ulrich, Justin          Boyer, Jordan            Hinkley, Luke
Elinsky, Amber                                      Brossman,  Bethany       Kiebach, Riley
Grosko, Jenna               12 GRADE
                              TH
                                                    Claman, Autumn           Mace, Austin
Mathias, Jonah              Brossman, Rebekah       Courtright, William      Marez, Rosalyn
Rentschler, Julia           Stull, Isabelle         Cox, Stephen             Miller, Austin
Torres, Kiaralyn            Ziegler, Kristen        Eberly, Megan            Miller, Taylour
                                                    Faust, Angelina          Miller, Tyler
                                                    Henne, Logan             Oxenreider, Logan
                                                    Jonas, Natalie           Pacilio, Sean
                                                    Kaur, Mehtab             Peiffer, Ashley
                                                    Keeney, Joshua           Quillman, Kaitlynn
                                                    Kline, Devin             Quillman, Kristen
                                                    Kutsor, Ariel            Risser, Zachary
                                                    Linke, Kevin             Rodig, Phillip
                                                    Maciejewski, Orion       Shirey, Savannah
8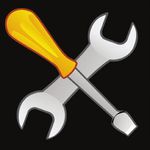 Strahan Jr., Patrick           Miller, Chase                  Gradwell, Vance                Bressler, Danielle
Stricker, Justin               Miller, Dixie                  Griffin, Naomi                 Burns, Annamarie
Swartz, Tiffany                Moser, Karissa                 Huey, Ryder                    Dubbs, Jessica
Thomas, Kristen                Reddig, Beth Ann               Johnson, Trent                 Emerich, Devin
Timmins, Amber                 Schies, Madison                Koczot, Robert                 Emerick, Megan
Walsh, Michael                 Smith, Kennedy                 Koenig, Shyanne                Groff, Timothy
Zimmerman, Mark                Stitzel, Mya                   Kramer, Mary                   Hare, Jacob
Zimmerman, Sarah               Sutherland, Aidan              Linke, Patrick                 Hartranft, Jerrica
                               Thomas, Ryan                   Marez, John                    Johns, Julianna
10TH GRADE                     Troutman, Leshane              Martin, Stacy                  Kegerreis, Erica
Andrews, Marissa               Vogel, Abigail                 Martinson, Alexis              Kiebach, Joshua
Barker, Brydon                 Wanner, Emily                  Massaro, Paige                 Kraemer, Cassandra
Bazan, Jennifer                Wenger, Sarah                  Mathias, Jaeden                Kurtyka, Leah
Burgos, Serena                 Wesner, Holly                  Mathias, Orion                 LaFollette, Jonathan
Carles, Jacob                  Willman, Alexis                Rentschler, Austin             Lochman, Tyler
Courtright, Adam               Wilson, Melinee                Rhoads, Lindsey                Loeb, Marissa
Cox, Jacob                     Wolf, Richard                  Risser, Andrew                 Lore, Sarah
Emerick, Matthew               Yoder, Allyson                 Rodig, Leslea                  Mays, Ian
Etchberger, Cody                                              Sembello, Brianna              McAllister, Bryttany
Fidler, Hannah                 11TH GRADE                     Trochez, Mario                 Naftzinger, Skylyn
Fils, Kessie                   Achenbach, Shelby              Walsh, Catherine               Orth-Torres, Astrid
George, Taylor                 Bachman, Olivia                Wormser, Wesley                Oswald, Tori
Gorman, Abigail                Beck, Brandin                  Yenser, Jonathan               Plato, Clarissa
Harris, Parker                 Bednarczyk, Joseph                                            Rissmiller, Katelynn
Himmelberger, Dakota           Benzel, Kendra                 12TH GRADE                     Savage, Megan
Huey, Kaitlyn                  Blankenbiller, Cassidy         Berry, Jillian                 Wyse, Kyle
Kershner, Christopher          DeLong, Cody                   Berry, Kevin                   Yeingst, Alisha
Klopp, Alivia                  Evans, Allyson                 Blackburn, Christina
Lathrop-McClain, Darian        Gettis, Jacob

                       Mikaila Milks, 7th Grade, made the Principal's Honor Roll
                               for the 2nd Quarter. She was listed on the
                            Regular Honor Roll in error. Congratulations!

                 BCTC STUDENTS EARN AWARDS AT STATE LEADERSHIP CONFERENCE
  Four students attending BCTC were recognized by the Joint Operating Committee of Berks Career & Technol-
ogy Center during an evening presentation at the East Campus on May 25 for their contributions at the State HOSA
(Health Occupations Students of America) Leadership Conference held in March at Lancaster, PA. HOSA is an
international student organization whose two-fold mission is to promote career opportunities in the health care indus-
try and to enhance the delivery of quality health care to all people. HOSA provides a unique program of leadership
development, motivation, and recognition exclusively for students enrolled in health science education and biomedi-
cal science programs or have interests in pursuing careers in health professions.
  Jillian Berry, Sarah Lore, and Isabelle Stull, who participated in the Medical Health Professions program, are all
seniors. Jillian competed at the State level in Sports Medicine and was awarded third place. Sarah and Isabelle com-
peted as a team of two to design a Health Career Display. They earned first place in their category. Brianna Sem-
bello, grade 11, currently participates in the Protective Services program. Earning third place at States, she competed
in the category of Physical Therapy.
  All four students are eligible to compete at the HOSA National Leadership conference to be held June 21-26, 2016
in Nashville, TN. Congratulations, ladies! You make us proud!

                                                                                                                          9
TULPEHOCKEN JR/SR HIGH SCHOOL
         4th QUARTER 2015-2016 HONOR ROLL
     Principal's Honor Roll Students who have earned 80% or higher
                                                       in all subjects for the marking period.
*Students who have earned 90% or higher in each
 core subject, and 80% or higher in each special 7TH GRADE                   Massaro, Chloe
         area subject for the marking period.       Baer, Jordan             McQuillen, Jacob
                                                    Baransky, Makayla        Montilla, Keen
7TH GRADE                   Mathias, Jonah
                                                    Barker, Cade             Schermerhorn, Kyle
Burns, Jaclyn               Peiffer, Ashley
                                                    Bausher, Madilyn         Straw, Joshua
Elinsky, Skylar             Rentschler, Julia
                                                    Bazan, Carlos            Stupp, Lydia
Forry, Lucas                10TH GRADE
                                                    Bazan, Guadalupe         Taylor, Cody
Gagnon, Bailee              Blankenbiller, Michaela
                            Burns, Rebecca          Blankenbiller, Matthew   Vogel, Hannah
Groff, Mary
                            Emerich, Coty           Brown, Alexander         Wojciechowsky, Kaila
Henne, Alexander
                            Etchberger, Cody        Christ, Malachi
Hopwood, Swaye
                            Fils, Kessie            Clark, Seth              9TH GRADE
Hulse, Abigail
                            Hartranft, Brittany     Davis, Connor            Ackerman, Christopher
Hussmann, Mia
                            Huey, Kaitlyn           Fair, Bella              Baransky, Abigale
Kephart, Nicholas           Johns, Kristin          Fair, Brook              Collins, Raelee
Oxenreider, Olivia          Jurasinski, Priya       Forry, Mallory           Elinsky, Amber
Tartaglia, Olivia           Keegan-Smith, Courtney  Hardick, Clara           Ferraro, Cassandra
Toussaint-Fils, Ashley      Klopp, Alivia
                                                    Heck, Sabrina            Haws, Caitlin
8TH GRADE                   Loose, Rachel
                                                    Krause, Nathan           Henning, Caitlin
Ahner, Ava                  Mohn, Charles
                            Ruffner, Luke           Milks, Mikaila           Hernandez, Isabella
Beck, Kyleigh
                            Sealer, Hannah          Miller, Mary             Hill, Dasani
Bobo, Alexander
                            Sutherland, Aidan       Montgomery, Milo         Hinkley, Luke
Boyer, Jordan
                            Torres, Dominic         Reese, Brittlee          Hulse, Tyler
Claman, Autumn
                            11 GRADE
                              TH
                                                    Schwetz, Madison         Klopp, Devon
Cox, Stephen
                            Bachman, Olivia         Whitman, Ethan           Mace, Austin
Ditzler, Bethany            Bashore, Shayna         Yatchyshyn, Molly        Mathies, Kitryce
Eberly, Megan               Crawford, Alicia        Yenser, Kyle             Miller, Taylour
Jonas, Natalie              Dwyer, Hunter                                    Pacilio, Sean
Paulson, Luke               Farrisi, Sophia
                                                    8TH GRADE                Quillman, Kristen
Philippe, Jenna             Harris, Madison
                                                    Bazan, Andres            Rodig, Phillip
Pierson, Nathan             Mathias, Jaeden
                            Mathias, Orion          Brossman, Bethany        Shirey, Savannah
Russell, Cheyanne
                            Miller, Madison         Derr, Bradley            Strahan Jr., Patrick
Shepley, Trinity
                            Paulson, Kayla          Elicker, Jack            Stricker, Justin
Travis, Katherine
                            Pierson, Rebecca        Faust, Angelina          Timmins, Amber
VanTiggelen, Alan
                            Ross, ZenaRae           Grumbine, Natalie        Torres, Kiaralyn
Walker, Abigail
                            Scheider,  Tori         Henne, Logan             Walsh, Michael
9TH GRADE                   Stephan, Olivia
Angstadt, Kathryn
                                                    Horne, Carmella          Zimmerman, Mark
                            Ulrich, Justin          Kaur, Mehtab             Zohn, Trevor
Bednarczyk, Lydia           12TH GRADE
Boltz, Brandie                                      Keeney, Joshua
                            Brossman, Rebekah
Boyer, Matthew                                      Kintzer, John            10TH GRADE
                            Plato, Clarissa
Brown, Gabrielle                                    Kline, Devin             Andrews, Marissa
                            Stull, Isabelle
Dougherty, Caroline         Ziegler, Kristen        Linke, Joshua            Barker, Brydon
Grosko, Jenna                                       Linke, Kevin             Bazan, Jennifer
Hill, Dashear                                       Luckenbill, Courtney     Burgos, Serena
Hollenbach-Gonzales, Alexis                         Maciejewski, Orion       Carles, Jacob
10
Courtright, Adam         Martinson, Alexis             12TH GRADE                     Kemmerling, Jacqueline
Cox, Jacob               Rhoads, Lindsey               Berry, Jillian                 Kraemer, Cassandra
DeAcosta, Timothy        Risser, Andrew                Berry, Kevin                   LaFollette, Jonathan
Eckart, Joseph           Rodig, Leslea                 Bressler, Danielle             Lawani, Michael
Eshbach, Tristan         Schlater, Tanner              Burns, Annamarie               Lochman, Tyler
Fidler, Hannah           Seltzer, Mikaela              Chmielewski, Michelle          Loeb, Marissa
Gorman, Abigail          Steele, Merlin                Dubbs, Jessica                 Lore, Sarah
Headley, Samantha        Stupp, Emma                   Emerich, Devin                 Mays, Ian
Koch, Logan              Trochez, Mario                Emerick, Megan                 Savage, Megan
Lesher, Rebecca          Walker, Jacob                 Felty, Leviticus               Schultz, Carly
Ludwig, Jonathan         Walsh, Catherine              Groff, Timothy                 Wanner, Benjamin
Miller, Chase            Wormser, Wesley               Grosko, Darren                 Wenger, Kirsten
Miller, Dixie            Yenser, Derek                 Hare, Jacob                    Wyse, Kyle
Miller, Trinity          Yenser, Jonathan              Jurasinski, Maya               Yeingst, Alisha
Moser, Karissa
Plummer, Joshua
Reddig, Beth Ann                               JUMP ROPE FOR HEART A SUCCESS
Sanchez, Giselle                                                    AT
Sealer, Emily                      BETHEL & PENN-BERNVILLE ELEMENTARY SCHOOLS
Smith, Kennedy             During the 2015/16 school year, Bethel Elementary and Penn-Bernville Elementary
Troutman, Leshane        students (grades 2 thru 6) along with community members did their part to help the
Vogel, Abigail           American Heart Association during The Jump Rope for Heart
Wanner, Emily            fundraiser. Bethel Elementary students raised $ 3,905.55 and
Wenger, Sarah            Penn Bernville Elementary students raised $4,158.86. The two
Wesner, Holly            top fund-raisers were Dillon Moyer (Bethel), and Peter Jackson
Wilson, Melinee          (Penn-Bernville). Donations raised help fund research, fight
Yoder, Allyson           heart disease and stroke, and support the American Heart
                         Association's educational programs.
11TH GRADE                 Thank you to everyone that participated and contributed to
Achenbach, Shelby        this worthy cause! The Jump Rope for Heart fundraiser will be held next school year
Arciniegas, Stacy        during March/April, please consider sponsoring a student.
Beck, Brandin
Bednarczyk, Joseph
Benzel, Kendra                                           TITLE I APPLICATION
Billman, Jillian           It is the intent of the Tulpehocken Area School District to apply for Title I Federal
Blankenbiller, Cassidy   Programs Funding for the 2016-2017 school year. Title I funding is provided to indi-
Burgos, Cheyenne         vidual school buildings to provide supplemental core academic instruction, support,
Daub, Joshua             and parental involvement. The funding is awarded to schools based on the number of
DeLong, Cody             students in the building who qualify for free and reduced lunch. In 2016-2017, both
Eshbach, Matthew         Bethel Elementary and the Tulpehocken Junior-Senior High School qualify to apply
Evans, Allyson           for this funding.
Gettis, Jacob              Bethel Elementary plans to continue to use the funding to support the Response to
Gradwell, Vance          Instruction and Intervention program by providing staff, resources, and materials to
Griffin, Naomi           enhance the reading and math programs in the building. Bethel will continue to oper-
Huey, Ryder              ate as a Schoolwide Title I Building meaning that the funds can be allocated to support
Johnson, Trent           all students in math and reading.
Koczot, Robert             The Tulpehocken Junior-Senior High School plans to use the federal funding to sup-
Koenig, Shyanne          port students in the junior high and high school with targeted research-based reading
Lape, Sean               interventions. The secondary building will operate as a Targeted Title I Building mean-
Linke, Patrick           ing that students will be evaluated and placed into the specific reading interventions
Marez, John              based on multiple measures of performance.
                                                                                                               11
INTEGRATED PEST MANAGEMENT (IPM)
  Dear Parents or Guardians:
  The Tulpehocken Area School District uses an Integrated Pest Management (IPM) approach for managing insects,
 rodents, and weeds. Our goal is to protect every student from pesticide exposure by using an IPM approach to pest
 management. Our IPM approach focuses on making the school buildings and grounds an unfavorable habitat for
 these pests by removing food and water sources and eliminating their hiding and breeding places. We accomplish this
 through routine cleaning and maintenance. We routinely monitor the school buildings and grounds to detect any pests
 that are present. The pest monitoring team consists of our school personnel. Pest sightings are reported to our IPM
 coordinator who evaluates the "pest problem" and determines the appropriate pest management techniques to ad-
 dress the problem. The techniques can include increased sanitation, modifying storage practices, sealing entry points,
 physically removing the pest, etc.
  From time to time, it may be necessary to use chemicals to manage a pest problem. Chemicals will be used only
 when necessary, and will not be routinely applied. When chemicals are used, the school will try to use the least toxic
 product when possible. (Applications will be made only after school hours.) Notices will be posted in these areas 72
 hours prior to application and for two days following the application.
  Parents or guardians of students enrolled in the school may request prior notification of specific pesticide applica-
 tions made at the school. To receive notification, you must be placed in the school notification registry. If you would
 like to be placed on the registry, please notify the district in writing. Please include your e-mail address if you would
 like to be notified electronically. Please send requests to: Tulpehocken Area School District, 27 Rehrersburg Rd.,
 Bethel, PA 19507, Attention: Rick Triest.
  If a chemical application must be made to control an emergency pest problem (ex: stinging insects), notice will be
 provided by telephone to any parent or guardian who has requested such notification in writing. Exemptions to this
 notification include disinfectants and anti-microbial products: self-containerized baits placed in areas not accessible to
 students and gel type baits placed in cracks, crevices or voids.
  Each year the District will prepare a new notification registry. If you have any questions, please contact Rick Triest,
 IPM Coordinator at 717-933-4611 ext. 2122.
  									Rick Triest
  									Director of Buildings and Grounds

                     COME VISIT THE BETHEL-TULPEHOCKEN PUBLIC LIBRARY
                                 8601 Lancaster Avenue, Bethel, PA 19507
                                              Exit 13 off I-78
                       Phone: 717-933-4060 Website: http//www.berks.lib.pa.us/bethelpl/
                2016 Hours: Monday, Tuesday, Wednesday, Thursday 10-8; Friday 10-6; Saturday 10-2

   Summer is almost over! You still have time to track your reading to win PRIZES. Kids aged 17 and under will
 receive a ticket for each book they read through August 20. Tickets can be entered for raffle prizes, traded for free
 books, or spent on fun and goodies at our carnival.
   Our END-OF-SUMMER CARNIVAL will be August 20 from 11am-2pm. Stop by for:
     Games of skill and chance; a dunk tank, where you can dunk Mr. Lehman, Tulpy's 7th grade math teacher;
     cotton candy and shaved ice; door prizes; a prize station for trading in tickets; baked goods, hot dogs, snacks
     and pizza
   OTHER EVENTS are also happening this month!
   •    August 3 at 11 am – Come to see live reptiles and learn about how they live in the wild.
   •    August 8 at 11:30 am – Create your own summer art.
   •    August 10 at 11 am – Learn about and play American sports with Coach Lehman.
   •    August 15 at 11:30 am – Learn about and play sports and games from other countries.
   •    August 17 at 11 am – Enjoy picnic games, snacks and your favorite books.

     Join us in the fall for movie nights, art classes, educational programs and much more.

12
VIRTUAL HIGH SCHOOL – ONLINE ELECTIVE COURSES
  Tulpehocken has partnered with Virtual High School (VHS) since 2008 to provide online elective classes not
offered at Tulpehocken to students in grades 7-12. VHS offers over 300 unique online courses – including Latin,
Criminology, Genes & Diseases, Digital Photography, International Business, Horror Writers, and many AP courses.
These classes are run as 15 week semester or 33 week year-long courses that are asynchronous which means they can
work on the class anytime. Students are expected to log in daily and work 5-7 hours a week while working with other
students from across the country and the world utilizing a teacher from VHS. VHS students are scheduled to work
in the library during a period in the schedule. Two Site Coordinators – Mrs. Erika Kindoll and Mrs. Nicole Carley
work to register students and monitor progress. For more information, please contact Mrs. Erika Kindoll, VHS Site
coordinator, ekindoll@tulpehocken.org, 610-488-6286, ext. 1164 as well as visit the VHS page on the TASD website
- www.tulpehocken.org/VHS.aspx
                    FBLA STUDENTS ATTEND THE STATE LEADERSHIP CONFERENCE
  Nine FBLA students attended the State Leadership Conference in April. The stu-
dents were outstanding and represented Tulpehocken very well! It was an experience
that will last them a lifetime Eight students competed and 1 member at large attended
the X Academy Workshop. Out of the eight that competed, one student, Kyle Wyse,
placed third in the Personal finance event. This was a high accomplishment for Kyle,
our FLBA Chapter and for our school. Tulpehocken was so fortunate to have students
participate in this wonderful event.
  Back row left to right: Kyle Wyse, Patrick Linke, Erika Kegerreis, Sara Lore, Dom Torres
  Front row left to right: Michelle Chmielewski, Kayla Thomas, Jackie Kemmerling, Maya Jurasinski
                                            THE FINE ARTS DEPARTMENT
   In January 2016 we had 16 pieces of artwork, a record number of entries, in the Yocum JR/SR Annual Art Exhibit.
It is a juried show with over 500 entries, and about 135 pieces accepted. Our students were: Katie Becker, Brooke
Burkhart, Corrine Eckart, Hannah Fidler, Heather Judy, Mason Klopp, Kristen Moser, Megan Savage, Clarissa Plato,
Khristen Liebenguth, Raven Dugan
   In the first week of February, Allison Heckman entered a piece in the Fast Lane Art Show, with a reception at the
Crowne Plaza. It moved onto the Freedom Toyota's Show, and her piece was on a billboard on route 61 by Outten
Chevrolet.
   Pottery classes carried on the tradition of making "Souper Bowls" for the fundraiser for "Opportunity House" of
Reading. We also made bowls with volunteers from Evangelical Lutheran Friedens Church.
   In March we celebrated March is Youth Art Month with a K-12 art show, which covered the walls of the board
meeting room at the District Office, and culminated with a "tea".
   Three days later, we exhibited at the Berks County Senior High Art Exhibit at the GoggleWorks. Students with
artwork in the show were:
         Abigail Vogel (10) 2nd Place in Oils
         Katie Becker (12) Honorable Mention - Color Drawings
         Kirsten Gorman (12) Honorable Mention – B & W Photography
         Corrine Eckart (12), Julianna Johns (12), Clarissa Plato (12), Ian Mays (12), Heather Judy (11), Aiden
         Sutherland (10), Raelee Collins (9), Allison Heckman (12), Kristen Moser (12), Hannah Fidler (11),
         Megan Savage (12), Amy Michaels (12), Brooke Burkhart (12), Kiley Wagner (12), Khristen Leibenguth (12),
         Mason Klopp (12), Kyle Wyse (12), Morgan Hess (12).
   We also won 4 special, honorary and monetary awards out of 16 special awards from the Reading Guild of Crafts-
man. The special awards were:
         Brooke Burkhart- 2nd Prize for Fine Arts
         Megan Savage -The Hedwig Miller Fiber Arts Award
         Morgan Hess - 2nd Place for Crafts
         Corrine Eckhart- sole award from the Berks Arts Council
   In May we had our Jr/Sr Spring Arts Shows. Our winners this year were:
         Best of 2-D -Katie Becker
         Best of 3-D –Olivia Bachman
         Permanent Art Collection – Allison Heckman
                                                                                                                     13
TRACK AND FIELD
  This year's track and field team had a successful season! Our 2nd annual Sterling Hoffman Track & Field Invita-
tional was host to 16 schools where athletes competed "under the lights" and our boys team won 2nd place overall!
We had 22 athletes who qualified for Counties, 16 athletes qualify for Districts and 2 athletes went on to compete at
States. Andrew Risser broke his own school record three times this season with a winning time of 49.45 seconds in
the 400 meter dash. He is the 2016 District 3 Co-Champion in the 400 meter dash and placed 4th in the State. An-
drew is All-County, All-State and All-Berks in track and field. Sam Boyer pole vaulted his way to a 3rd place finish in
counties, 2nd place finish in Districts and 10th overall at States with a vault of 13' 0". He received Berks County Hon-
orable Mention. Olivia Stephan competed at Districts in the 200 meter dash, long jump and triple jump where she
received a 3rd place medal in triple jump with a distance of 33' 5.50", a personal best and also received Berks County
Honorable Mention. Tyler Hulse won a 7th place medal in high jump with a height of 5' 8" and also received Berks
County Honorable Mention. Also competing at the District 3 Championships were: Marissa Loeb (pole vault), Justin
Stricker (pole vault), Dashear Hill (high jump), Mason Klopp, Jacob Hare, Jacob Cox, Lucas Miles (4x800 relay),
Tanner Schlater, Lucas Miles, Angel Matias, Andrew Risser (4x400 relay), Will Brungart, Angel Matias, JR Yenser,
Zachary Risser (4x100 relay), and Angel Matias (high jump). Track and Field is a lot of fun, a lot of work too, but
fun….just ask Brad Hettinger, Tulpehocken Class of 2016. Come out and see what Track and Field is all about!

                                     TROJAN BASEBALL SEASON WRAP-UP
  The 2016 Trojan Varsity Baseball team finished in third place with a record of 6-4 in section III and an overall
record of 9-11. The Trojans finished 11th in District 3 AA competition and just barely missed making the District
playoffs by a few thousandths of a point.
   If you divided the season into thirds the Baseball team started off on a tear going 3-0. Highlights were a season
opening 7-0 thrashing of Wyomissing and a hard fought 5-3 win over Conrad Weiser.
  During the next third the Trojans went 6-6. Key victories during this stretch were a 9-8 win over rival Pine Grove.
The Trojans pulled that one out, courtesy of a walk off blast by Kevin Berry in the bottom of the 7th inning. The Tro-
jans thrashed Schuylkill Valley 14-4 and gave division champion Brandywine its only league loss 11-7.
  After starting out 9-6 the Trojans struggled during the last third of the season losing its last 5 games and just barely
missing the playoffs. A hard fought 6-4 loss to District 3 AAA semi-finalists Hamburg in the season finale ended the
year for the Trojans.
  Seniors Kevin Berry, Dalton Boltz, Devin Emerich, Josh Kiebach, Ian Mays, Ben Wanner, and Jake Weaver will be
missed. Kevin Berry and sophomore Jake Carles were named All-Division and Devin Emerich, Ben Wanner, Matt
Eshbach and Vance Gradwell were honorable mention.

                      CLEARANCES NEEDED FOR GRADUATION PROJECT MENTORS
  On October 22, 2014, House Bill 435 was signed into law becoming Act 153 of 2014. This law now requires all
volunteers having direct contact with minors to obtain new clearances (Pennsylvania State Police Criminal History
Record Check and Pennsylvania Child Abuse History Clearance) every 36 months. This is an unfunded state man-
date and unfortunately the costs associated in obtaining these clearances are the responsibility of the volunteer. Clear-
ance fees are at the expense of the mentor and/or student and will not be reimbursed by the Tulplehocken Area School
District.
  The good news is that both the Pennsylvania State Police and the Pennsylvania Child Abuse checks are free for
volunteers. Also if you, the mentor, have lived in Pennsylvania for 10 years, you do not need the FBI Fingerprinting,
but you will need to sign the affidavit found on page 7 of the GUIDE TO PROCESSING CLEARANCES, found in
the Tulpehocken Junior-Senior High School section of the school's website.
  In this guide you will find step-by-step instructions and screen shots to help you with this process, which should
take approximately 20 minutes to complete. If you need the FBI fingerprinting because you have not lived in Penn-
sylvania for 10 years or more, then that will require additional time and money.
  Each student currently working on a graduation project has been given A GUIDE TO PROCESSING CLEARANC-
ES to share with you. You can also access this information on Tulpehocken's website at http://www.tulpehocken.org/
  If you have any questions, please contact Millie Bross, Graduation Project Coordinator at 610-488-6286.

14
DID YOU KNOW...
 O     rion Maciejewski, was the recipent of an award at the Farm show this past year. His entry was - Utilizing
       compost to compare with other nutrient sources in measuring plant growth on Ornamental Kale. He received
 3 place in the Botany/Plant Science category. We sincerely apologize for the misspelling of his name in the May
   rd

 issue of the Tulpy Times.

                                               5K Dash to Disney
                 Support our Tulpehocken Music Department's goal to perform in Disney World!
                        Sponsored by the Tulpehocken Marching Band and Show Choir
                                       Saturday, August 27, 2016 at 9am
                                       Tulpehocken High School Stadium
                          Registration and information online at pretzelcitysports.com

                    To add a business sponsorship, please contact Matt Schrack, 610-301-2645.

                             ASBESTOS HAZARD EMERGENCY RESPONSE ACT
  In accordance with the Asbestos Hazard Emergency Response Act (AHERA), The Tulpehocken Area School Dis-
trict has conducted inspections of all the School District buildings for the presence of Asbestos Containing Building
Materials (ACBM). An asbestos management plan for each building was developed detailing the location and condi-
tion of all ACBM along with the short-term actions to be taken to protect building occupants. These management
plans are available for review by any interested person in either the District Administration Office or at the individual
School during normal working hours.
  AHERA regulations require a re-inspection every three years by an accredited building inspector. This triennial
inspection was conducted during 2015.
									Ricky G. Triest
									Asbestos Coordinator

                                         WORKING PAPERS/WORK PERMIT
   Any student who would like to obtain employment is required by state law to obtain working papers or a work
 permit. The student must be at least 14 years of age and must reside in the Tulpehocken School District to receive
 a permit through the district. Students 14-15 years of age can be issued a non-transferrable permit good for only
 one job. Students 16-18 years of age can be issued a transferrable permit which can transfer with the student if they
 change jobs. To obtain a permit the student must visit the high school office to complete a brief application, they will
 also need to obtain a parent/guardian signature and provide a copy of their birth certificate. Any questions regarding
 Working Papers/Work Permits can be directed to the high school office 610-488-6286 M-F 7:00 AM -3:45 PM.

                                                      WANTED
   The Tulpehocken Area School District is looking for individuals who wish to serve as substitutes for teachers,
 nurses, building aides, secretaries, cafeteria, and custodial workers. Interested individuals should contact Dory Triest
 at 717-933-4611 ext. 2116 for information. Applications can either be downloaded from the Tulpehocken website
 (www.tulpehocken.org) or picked up in the district office.

                 NEED TO REGISTER YOUR CHILD FOR SCHOOL?
   Parents needing to register their child(ren) in the Tulpehocken Area School District can
 contact Dianne Harchuska in Child Accounting at 717-933-4611 at ext. 2114 to make an
 appointment.

                                                                                                                        15
TULPEHOCKEN AREA SCHOOL DISTRICT                      Non-Profit Org.
                                                     District Administration Building                  U.S. Postage
                                                           27 Rehrersburg Road                            PAID
                                                            Bethel, PA 19507                           Reading, PA
                                                                                                     PERMIT NO. 34
     Dr. Robert K. Schultz - Superintendent

          Board of School Directors
           Oscar Manbeck - President

                                                                  ECRWSS
     William T. Palmer, Jr. - Vice President
             April Klopp - Secretary
            Scott Klopp - Treasurer
     Anthony Rodig       Daniel Steinhauer
      Chris Heck        Kristan Rissmiller
                   Arlan Werst

                                           MESSAGE FROM THE PRINCIPAL
  What an exciting year here at Tulpehocken!! This past June, just under 100 students graduated and will be off to
embrace the unknown! We wish each one of them success in everything they do. I would like to especially thank
those that have chosen to enter the military to serve our country. To the ones that will be entering school in the fall,
remember to study hard and work to your fullest potential.
  I can't believe that my first year is over at Tulpehocken! I still remember that first Tractor Day celebration back on
May 22, 2015. I wasn't sure what to expect that morning when I drove to school, but when I pulled up and got out,
I knew I was home. This past year I have gotten to know so many great people and students, as well as work with a
dedicated staff who truly love working with your children.
  As I begin my second year, I am even more excited to see what the future holds. We have begun work on revamp-
ing and enhancing our Agriculture Education program. Our STEM program will continue to take shape and present
new opportunities for all students. The English Language Arts department is busy working on curriculum alignment
and writing. The work they do this summer and into the fall will continue to enrich our existing curriculum. Our Art
and Music departments have had a very successful year with shows, contests, and performances. I can't wait to see
the work they produce this coming year. Our athletic teams are gearing up and getting ready. We wish them a great
upcoming season.
  As always, my door is open and I look forward to working with everyone in the 2016-17 school year!
       Andy Netznik, JSHS Principal

                                           TRACTOR DAY MAY 27, 2016

16