UNIVERSITY PROFILE 2020 - MALAYSIA
Page content transcription
If your browser does not render page correctly, please read the page content below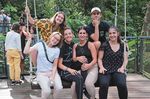 WHY CHOOSE
    MONASH UNIVERSITY
    MALAYSIA?
                                    Internationally recognised
    TOP 100 RANKINGS                Earn a prestigious Monash University degree
                                    recognised by the Ministry of Higher Education
    #
        22
    REUTERS TOP 75:
                                    Malaysia, and quality assured by Monash
                                    University Australia and the Australian Tertiary
                                    Education Quality and Standards Agency.
    ASIA PACIFIC'S MOST
    INNOVATIVE UNIVERSITIES         Quality education
    (2019)                          Learn from research-active academic staff
                                    with strong industry connections, supported by

    #
        35
                                    world-class teaching and research facilities.

                                    Intercampus mobility
    MOST INTERNATIONAL              Study abroad for a semester or two at
    UNIVERSITIES IN                 Monash University Australia, or transfer
    THE WORLD                       after completing at least one year at
    (Times Higher Education 2019)
                                    Monash University Malaysia.

    #
        58
    QS WORLD UNIVERSITY
                                    Value for money
                                    Tuition and living expenses are significantly
                                    lower than studying and living in Australia,
    RANKINGS                        the US or UK.
    (2020)

                                    Effortless admission
    #
        59
                                    Simplified admission, payment and visa
                                    procedures for a fuss-free start. Generous
                                    scholarship programs are also available.
    QS GRADUATE
    EMPLOYABILITY
                                    Great student life
    RANKINGS
    (2019)                          Discover an extraordinary range of
                                    extracurricular, sporting and recreational

       62
                                    opportunities on campus and make the most
    #                               of your uni life.

    US NEWS BEST                    Diverse student body
    GLOBAL UNIVERSITIES             Be part of a multicultural student population
    (2019)                          in a dynamic, cosmopolitan and moderate
                                    Muslim environment.
    #
       73
    ACADEMIC RANKING OF
                                    Heart of Southeast Asia
                                    Proximity to countries in the Indian
                                    subcontinent and Asian regions.
    WORLD UNIVERSITIES
    (2019)
                                    Employability
    #
       75
                                    Excellent employment and career prospects
                                    upon graduation.

    TIMES HIGHER EDUCATION          Global alumni network
    WORLD UNIVERSITY                Lifelong worldwide connections through
    RANKINGS                        a network of 375,000-plus Monash alumni
    (2020)
                                    living in 155 countries.

1   UNIVERSITY PROFILE 2020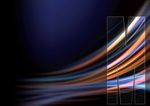 A DYNAMIC UNIVERSITY

                 EIGHT 160+
                 CAMPUSES                     PARTNER
                                              UNIVERSITIES
                                              ACROSS THE
                                              GLOBE

Scan to take
a virtual tour
of our campus.
                 SELF-ACCREDITING                 RATED TIER 6
                 PRIVATE UNIVERSITY               by the Ministry of
                                              Higher Education, Malaysia

                 OUR STUDENTS AND STAFF

                 8400+
                 STUDENTS FROM
                 78 COUNTRIES

                 22:1
                 STUDENT TO ACADEMIC
                 STAFF RATIO

                 900+
                 STAFF FROM
                 36 COUNTRIES

                 83%
                 OF OUR ACADEMIC STAFF
                 HOLD A DOCTORAL DEGREE

                 36%
                 OF OUR ACADEMIC STAFF
                 ARE EXPATRIATE

                 16,800+
                 MONASH MALAYSIA GRADUATES

                 Statistics as of 31 December 2018.

                                            UNIVERSITY PROFILE 2020        2
STUDYING
    AT MONASH
    Monash University is the largest university                                   GETTING HERE
    in Australia and one of the most highly                                       Our campus in Sunway City is well connected with great transport links.
    regarded in the world. We've been                                             Whether you choose to drive or take public transport, getting to uni is
                                                                                  incredibly easy.
    consistently ranked among the top one per                                     The Sun-U Monash Bus Rapid Transit (BRT) station is on our doorstep.
    cent of world universities, reflecting our                                    From there, you can make transfers to the KTM (train) and Light Rapid
                                                                                  Transit (LRT) lines to reach areas in and around Greater Kuala Lumpur.
    strong commitment to academic and
    research excellence.                                                                                                                     KLIA Express (Airport)
    Our degrees are highly respected by employers and prepare you to work
    all over the world. As a Monash student at our Malaysian campus, you'll
    enjoy quality education that is on par with your peers in Australia. You'll                                                                                 KL Sentral
    have access to the same resources, benefit from the same global
    connections, and receive the same prestigious degree. When you                                                             LRT                                                                                                          KTM
    graduate, you'll leave with a greater sense of purpose, a global outlook,
    and the skills and confidence to make positive change in the world.                               USJ 7 station                                                                                                Setia Jaya station

                                                                                                                               BRT                                                                                                          BRT

                                                                                             Sun-U Monash station                                                                                       Sun-U Monash station

                                                                                                                                                                                                                                             From Kelana Jaya /
                                                                                                                                                            To Klang                                                                         Damansara / Bandar Utama

                                                                                                                                                                                                        FEDERAL HIG
                                                                                                                                                                                                                              HWAY
                                                                                  To KLIA        Subang Jaya
                                                                                                                                                                                                                                                                From KL
                                                                                                                                                                              Jln Suba
                                                                                                                                                                                          ng Utam
                                                                                                                                                                                                        a
                                                                                                                                                                t            Sunway
                                                                                                                                                            Bara
                                                                                                                                                        oon                  Pyramid
                                                                                                                                                   Lag
                                                                                                                                             Jln
                                                                                                                               Jln                                                                           ur
                                                                                  From USJ                    Monash                 Lag Sunway University                                              Tim
                                                                                                                                        oon       College                                         oon
                                                                                                              University                    Sela                                             Lag                                     Bandar Sunway
                                                                                                                                                 tan      Sunway Medical               Jln                               NG
                                                                                                              Malaysia                                                                                                 HO
                                                                                                                                                                    Centre                                          UC
                                                                                                                                                                                                               R  AP
                                                                                       Kompleks BRT                                                                                                         SA
                                                                                                                                                                                                        N
                                                                                         Sunway                                                                                                     MA
                                                                                                       SH

                                                                                                                                                   XTREME                                         DA
                                                                                                          A

                                                                                                                                                                                             YA               Jalan Layang
                                                                                                         HA

                                                                                                                                                    PARK
                                                                                                                                                                                          RA
                                                                                                           LA

                                                                                                                                                                                      H
                                                                                                             M

                                                                                                                 PR                                                                BU
                                                                                                                                                                                 LE
                                                                                                               EX

                                                                                                                    ES
                                                                                                                       SW
                                                                                                                          AY     Toll Plaza

                                                                                                                                                     g
                                                                                                                                                   on
                                                                                                                                               ch                       From KL-Seremban Highway
                                                                                                                                             Pu
                                                                                                                                         m
                                                                                                                                      Fro

3   UNIVERSITY PROFILE 2020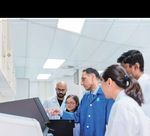 LIFE-CHANGING
RESEARCH
If you're passionate about tackling global                                 Monash's platform for scholarly
challenges and collaborating with some of                                  engagement with Southeast Asia
the brightest minds in your discipline, then
Monash is the place where your ideas and                                   World-leading research
                                                                           infrastructure, services and systems
actions can gain momentum.
Our researchers are driven by a singular goal: to change lives. It's why
they're constantly questioning the answers, looking beyond traditional     International and multidisciplinary
boundaries, and discovering ways of addressing some of society's most      research platforms
pressing challenges. Think about the change you want to see in the world
and let's make that happen.
monash.edu.my/research                                                     Guidance from academics at the
                                                                           forefront of their disciplines

RM8.85
MILLION RECEIVED IN
                                                                           Global partnerships with industry,
EXTERNAL RESEARCH FUNDING                                                  government, non-profits and other
(2018)
                                                                           universities

                                                                           Research priorities aligned with
                                                                           the United Nations Sustainable
                                                                           Development Goals

IF YOU DON'T LIKE IT,
CHANGE IT.

SCAN TO
LEARN MORE.

                                                                                                    UNIVERSITY PROFILE 2020   4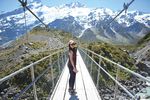 YOUR
    STUDENT LIFE
                                                                                              As soon as you step onto campus, you'll feel
                                                                                              the welcoming vibe of a diverse and inclusive
                                                                                              student community that loves life and
                                                                                              celebrates active learning. Immerse yourself in
                                                                                              exciting events and opportunities all year round
                                                                                              to shape an incredible university experience.
                                                                                              Athletics
                                                                                              Keep your body strong and your mind sharp with a range of sporting
                                                                                              activities on campus. At the Monash Sports Centre, you'll find indoor courts
                                                                                              for badminton and outdoor courts for futsal, basketball and handball.

                                                                                              Clubs and societies
                                                                                              We have 58 student-run clubs and organisations where you can meet
                                                                                              like-minded people and develop useful life skills. Whether you want to join
                                                                                              a study-related club to connect with your coursemates, a sports club to get
                                                                                              active, or a creative club to push your limits, there's bound to be
                                                                                              something for you.
                                                                                              • 21 sports clubs
                                                                                              • 15 special interests clubs
                                                                                              • Eight academic clubs
                                                                                              • Eight creative and performing arts clubs
                                                                                              • Six cultural and spiritual societies.
                                                                                              musa.monash.edu.my

                                                                                              Public lectures
                                                                                              There's always more to learn. The Sir John Monash Lectures and the
                                                                                              Jeffrey Cheah Distinguished Speakers Series are public events where you
                                                                                              can engage with high-profile thinkers, leaders, policymakers, academics
                                                                                              and experts on a wide variety of topics.

                                                                                              Study support
                                                                                              Our library has an extensive collection and online resources where you can
                                                                                              find just about everything you'll need for your learning and research. You
                                                                                              can also sign up for workshops to improve your skills in research, writing,
                                                                                              citing and referencing practices.
                                                                                              monash.edu.my/library

                                                                                                 Are you an international student?
                                                                                                 Moving to a new country can be daunting, but we'll be there with
                                                                                                 you every step of the way. Here are a few programs and services
                                                                                                 that you can look out for:
                                                                                                 • complimentary airport pick-up
                                                                                                 • orientation and welcome dinner to help you settle in
                                                                                                 • support and advice from a dedicated team of international
                                                                                                   student advisers
                                                                                                 • an international buddy program where you're paired with
                                                                                                   a current student for peer support
                                                                                                 • an international student association with regularly organised
                                                                                                   events and activities
        Photos by the Monash Gazette, a student-run magazine (www.musamonga.com).                • religious facilities on campus and many places of worship within
        Contributing photographers include Ang Yu Hang, Chee Kien, Fatyn Afiqah, Ivan Liew,
        Joseph Ma, Ryan Wee, and Wesley Chung.                                                     Sunway City.

5   UNIVERSITY PROFILE 2020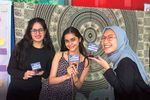 LIVE IN
                                                                            Asia's leading       Flavourful
                                                                            tourist              cuisine
                                                                            destination

MALAYSIA
                                                                                                 Affordable
                                                                            Warm tropical        accommodation
                                                                            climate
                                                                                                 Convenient
                                                                            Politically          transport
If you're looking for an unforgettable study                                stable               services
experience, you've found it.
                                                                            Geographically       Gateway to
Malaysia is a wonderfully unique country that has captivated generations    safe                 Southeast Asia
with its natural beauty, cultural diversity and the warmth of its people.
It's a great destination for learning and adventure.
                                                                            Religious and        International
Studying in Sunway                                                          cultural diversity   airport
Our campus is located in Sunway City, a friendly and safe township where
                                                                                                 connectivity
you'll have everything you need within reach. Shopping malls, eateries,     Vibrant festivals
hotels, banks, medical providers, and even a theme park are all easily      and heritage         Higher education
accessed via an elevated pedestrian walkway or public transport.            traditions           hub

STUDY
ABROAD
Take the leap and broaden your mind.
When you choose to study overseas, it's more than your surroundings that
change – you'll experience new cultures and enhance your global
perspective. And you'll still be paying your regular Monash course fees.
• Go on an international exchange to any of our 160+ partner universities
  around the world
• Spend a semester in Melbourne with our Global Intercampus Program
• Get a taste of adventure at Monash Prato Centre in Italy
• Use your semester breaks to go on short study tours abroad
• Ask us about our travel scholarships; funding your trip could be easier
  than you think.
monash.edu.my/study-abroad

                                                                                                    UNIVERSITY PROFILE 2020   6
SCHOLARSHIPS
    Undergraduate                                                                    Benefits                                             Postgraduate                                     Benefits
    Monash High Achiever Award #                                                     RM5000 per semester.                                 Graduate Research                                Partial to 100% tuition
    • New students                                                                                                                        Pathway Scholarship ^                            fee waiver.
    • Continuing students
                                                                                                                                          Graduate Research                                100% tuition fee waiver
    Jeffrey Cheah Foundation –                                                       50-100% tuition fee waiver,                          Merit Scholarship ‡                              and a living allowance.
    Monash Equity Scholarship #                                                      a one-off laptop allowance of
                                                                                     RM2000, plus a monthly                               Alumni Bursary*                                  10% tuition fee waiver.
    Monash Pharmacy Equity Scholarship                                               stipend of RM700-1300 for
                                                                                     selected applicants.                                 Master of Advanced                               Partial tuition fee waiver.
                                                                                                                                          Engineering (Energy and
    Monash Pharmacy Excellence Scholarship                                           25-50% tuition fee waiver.                           Sustainability) Scholarship
    Monash Sports Scholarship for Malaysian students » RM5000 per semester.                                                               Master of Professional                           Partial tuition fee waiver.
                                                                                                                                          Counselling Scholarship
    Monash Medicine Bursary                                                          RM10,000 per year.
                                                                                                                                           #   Not available for Bachelor of Medical Science and Doctor of Medicine, and
    Monash Bursary for Indonesian students #                                         RM2500 per semester.                                      Bachelor of Pharmacy.
                                                                                                                                           » Not available for honours degrees.
    Sibling discounts »                                                              10% tuition fee waiver per                            ^
                                                                                                                                             All honours degree courses, Master of Biomedical Science, and Postgraduate
                                                                                                                                             Diploma in Business and Commerce.
                                                                                     semester.                                             ‡
                                                                                                                                             All postgraduate by research degrees only.
                                                                                                                                           * Master by coursework programs only.

    Please visit monash.edu.my/scholarships for more detailed information on eligibility and benefits.

    ACCOMMODATION
                                            Sunway Monash Residence                                      Sun-U Residence                                                Sun-U Apartment
      Distance from campus                  3 minutes                                                    6 minutes                                                      9 minutes

      Features                              Air-conditioning, bed, wardrobe, study                       Air-conditioning, bed, study table and                         Bed, study table and chair, wardrobe,
                                            table and chair, notice board, book rack,                    chair, wardrobe, fan, shower heater,                           book rack, fan, shower heater,
                                            mini fridge, LCD TV (single), side table                     refrigerator, water dispenser, microwave                       refrigerator, water dispenser, and
                                            (ensuite), and wi-fi.                                        oven, notice board, and wi-fi.                                 wi-fi.

      General facilities                    Swimming pool, basketball court,                             Olympic-sized swimming pool,                                   Badminton court, 24-hour
                                            gymnasium, 24-hour convenience store,                        badminton and squash courts,                                   convenience store, 24-hour security,
                                            covered elevated walkway, 24-hour                            gymnasium, 24-hour convenience store,                          air-conditioned student lounge,
                                            security, learning hub, student lounge,                      24-hour security, laundromat, BBQ pit                          laundromat, BBQ pit and open picnic
                                            laundromat, car park, outdoor gazebo                         and open picnic area, study rooms with                         area, and Muslim prayer room.
                                            with BBQ area, game and movie rooms.                         wi-fi, poolside cafe, Muslim prayer room,
                                            Guest rooms available for a fee.                             and visitor's lounge.

      Monthly rental*                       • RM780 (twin-sharing)                                       • RM700 (twin-sharing, small room)                             • RM380 (quad-sharing, near to door)
      (payable on                           • RM980 (single, inner view)                                 • RM780 (twin-sharing)                                         • RM450 (quad-sharing, near to
      a quarterly basis)                    • RM1150 (single)                                                                                                             window)
                                            • RM1650 (single, ensuite)                                                                                                  • RM560 (twin-sharing)

    * Rental rates quoted as of 2019. For the latest information, please visit residence.sunway.edu.my. All photos above were taken at Sunway Monash Residence.

7   UNIVERSITY PROFILE 2020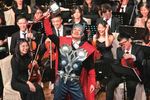 PREPARE FOR UNI
A place here may be closer than you think. You can start your journey to Monash from age
17 by successfully completing a Monash University Foundation Year, diploma or English
language pathway. All you need to do is decide which is best for you.

    Year 11                               Monash University                                                                 First year Monash Malaysia »
    Qualification                         Foundation Year                                                                   • Arts and Social Sciences
    SPM/O Level/                          or                                                                                • Business
    Senior High                           Monash College Diploma                                                            • Engineering
    School grade 2                        Part 1 #                                                                          • Information Technology
    (South Korea)/                        Available in Melbourne and Jakarta                                                • Medicine and Health Sciences ^
    High School                                                                                                             • Pharmacy ^
    year 2 (Japan)/                                                                                                         • Science
    Gao San (China)/
    equivalent                            Year 12 Qualification                                                             Diploma of Higher                  Second year
                                          • A Level/STPM/UEC/Australian Matriculation/                                      Education Studies                  Monash Malaysia »
                                            Canadian Year 12/International Baccalaureate/                                   or                                 • Arts and Social Sciences
                                            equivalent                                                                      Monash College                     • Business
                                          • China: Gao Kao                                                                  Diploma Part 2                     • Information Technology
                                          • South Korea: Senior High School grade 3                                         Available in Indonesia,            • Science
                                          • Japan: High School Year 3 – Japanese                                            Melbourne and Sri Lanka            • Engineering ‡
                                            Upper Secondary School Certificate of
                                            Graduation (Kotogakko Sotsugyo Shomeisho)*
                                          • Indonesia: Sekolah Menengah Atas 3 (SMA3),
                                            Ujian Akhir Nasional (UAN), and Ujian Akhir
                                            Sekolah (UAS) ∆

#   Progression to Diploma of Higher Education Studies subject to approval.
» Subject to meeting Monash University entry requirements and subject prerequisites.
^
  Not available for Monash College Diploma Part 1.
‡
  Available only for Monash College Diploma Part 2 students.
* Monash considers the school reports for SMA3. The Ministry of Education Malaysia also requires that students must pass the UAN and UAS.
∆
  Transcripts for all Japanese high school qualifications must be forwarded to the Admissions Office for initial eligibility assessment.

MONASH UNIVERSITY FOUNDATION YEAR                                                                               DIPLOMA OF HIGHER EDUCATION STUDIES
JPT/BPP(K)(R2/010/3/0266/A5694)10/24                                                                            KPT/JPT (R/140/4/0007) 01/23 - MQA/SWA0654

Prepare for success at Monash University Malaysia with direct entry into                                        You can still study for an undergraduate course through an alternative
undergraduate degrees from any school. Equivalent to Australian Year 12,                                        pathway if your pre-university/Year 12/equivalent scores fall below the normal
this course provides a flexible length of study through modular teaching                                        entry requirements. Upon successful completion of this course, you may be
and learning.                                                                                                   eligible to transfer into the second year of the following Monash courses:
• Locations: Sunway College Kuala Lumpur, DK265-01 (W); Sunway                                                  • Bachelor of Arts and Social Sciences
  College Johor Bahru, DK 265 (J); Jakarta International College, Indonesia;                                    • Bachelor of Digital Media and Communication
  Universal College Lanka, Sri Lanka; Virscend Education, China                                                 • Bachelor of Business and Commerce
• Duration: 1 year                                                                                              • Bachelor of Computer Science Science
                                                                                                                • Bachelor of Science
• Intakes: January, March, July and August (Intensive)
                                                                                                                • Bachelor of Food Science and Technology
monash.edu.my/mufy                                                                                              • Bachelor of Medical Bioscience
                                                                                                                • Duration: 1 year (full-time)
MONASH ENGLISH BRIDGING                                                                                         • Intakes: February, July and October
R/KJP/00617 (03/25) - MQA/SWA0118
                                                                                                                monash.edu.my/dhes
If you've met our academic requirements but narrowly missed the English
language requirements, this course is ideal for you. It'll prepare you for the
English language and academic expectations at Monash, giving you the                                            GENERAL STUDIES
skills needed to succeed in your studies.                                                                       All new undergraduate students are required to complete and pass the
• Duration: 20 weeks                                                                                            General Studies units, as prescribed by the Ministry of Higher Education
• Intakes: February and August                                                                                  Malaysia. This is a prerequisite for the award of an undergraduate degree.

monash.edu.my/meb                                                                                               monash.edu.my/general-studies

                                                                                                                                                                          UNIVERSITY PROFILE 2020   8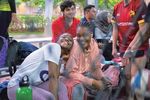 ADMISSION AND APPLICATION
    ENGLISH PROFICIENCY TESTS                                                                                                    HOW TO APPLY
    The following English proficiency tests are accepted by Monash University:
                                                                                                                                 Undergraduate/Coursework degrees
    • Academic IELTS (International English Language Testing System) – Overall
                                                                                                                                  1 Apply      monash.edu.my/apply-online
      band score of 6.5 with no band less than 6.0. www.ielts.org
                                                                                                                                  2 Your application is assessed
    • Internet/Paper-Based TOEFL (American Test of English as a Foreign
      Language) – An internet-based TOEFL total score of 79 with 12 in Listening,                                                 3 Accept your offer      monash.edu.my/accept
      13 in Reading, 21 in Writing and 18 in Speaking; or a certified paper-based                                                MALAYSIAN STUDENTS
      TOEFL with a total score of 550 with TWE of 4.5. www.ets.org
                                                                                                                                 4 Arrange for accommodation (if required)
    • Pearson Test of English (Academic) – Overall score of 58 with no
      Communicative Skills lower than 50. www.pearsonpte.com                                                                     5 Participate in orientation  monash.edu.my/orientation
    • Cambridge Certificate in Advanced English (CAE) and Cambridge Certificate                                                  INTERNATIONAL STUDENTS
      of Proficiency in English (CPE) – Minimum overall score of 176 in CAE with                                                  4 Submit your student pass documents
      no skill score lower than 169; minimum overall score of 176 in CPE with no                                                       monash.edu.my/international-students
      skill score lower than 169. www.cambridgeenglish.org
                                                                                                                                  5 We lodge your student pass application
    In order for the above English Proficiency tests to be considered they must be                                                6 Your student pass is approved
    taken within 24 months prior to the course commencement date.                                                                 7 Apply for single entry visa (if required)#
    Note: Higher scores are required for the Bachelor of Medical Science and Doctor of                                            8 Arrange for accommodation and fly to Malaysia
    Medicine, and Bachelor of Pharmacy.                                                                                           9 Participate in orientation       monash.edu.my/orientation

    GENERAL FEES FOR 2020                                                                                                        Research degrees
    Application (once only)                               RM100                                                                   1       Check your eligibility
    Registration (once only)                              RM200
                                                                                                                                  2       Prepare your documentation
    General amenities (per semester)                      RM100
                                                                                                                                  3       Submit an application    monash.edu.my/apply-graduate-research
    International student pass application fees*
                                                                                                                                  4       Accept your offer
    Non-Indonesian                        RM2330
    Indonesian                            RM3340

    * Applicable to International Students only. Inclusive of hospitalisation and surgical insurance.
    # Please refer to Immigration Department of Malaysia's website for more information on SEV requirements: imi.gov.my/international-students-visa

    Course                                                                                                                       Duration                    Intakes                                  2020 fees
                                                                                                                                                                                                      Malaysian student       International student**

    Monash English Bridging                                                                                                      20 weeks                    February and August                      RM9991 (full course)    RM10,185 (full course)
    R/KJP/00617 (03/25) - MQA/SWA0118

    Diploma of Higher Education Studies                                                                                          1 year (FT)                 February, July                           Non-science stream      Non-science stream
    KPT/JPT (R/140/4/0007) 01/23 - MQA/SWA0654                                                                                                               and October                              RM34,821 (per year)     RM39,061 (per year)
                                                                                                                                                                                                      Science Stream          Science Stream
                                                                                                                                                                                                      RM39,326 (per year)     RM43,990 (per year)

    ARTS AND SOCIAL SCIENCES                                                                                                                                                                                              monash.edu.my/sass
    Bachelor of Arts and Social Sciences                                                                                         3 years                     February, July                           RM37,132 (per year)     RM42,446 (per year)
    KPT/JPT (R2/220/6/0014) 01/21 - MQA/SWA0103                                                                                                              and October
    Communication • Film, television and screen studies • Gender studies • Global studies • Psychology
    Public relations (minor) • Writing (minor)

    Bachelor of Digital Media and Communication                                                                                  3 years                     February, July                           RM37,132 (per year)     RM42,446 (per year)
    KPT/JPT (R2/220/6/0012) 01/25 - MQA/SWA0104                                                                                                              and October

    Bachelor of Arts (Honours)                                                                                                   1 year                      February                                 RM37,132 (per year)     RM42,446 (per year)
    KPT/JPT (R2/220/6/0018) 12/21 - MQA/SWA0106

    Master of Communications and Media Studies                                                                                   1.5 years (FT)/             February                                 RM50,110 (full course)^ RM56,175 (full course)^
    KPT/JPT (R/321/7/0015) 03/21 - MQA/SWA0177                                                                                   3 years (PT)

    Master of Arts                                                                                                               2 years (FT)/               Throughout the year                      RM42,333 (per year)     RM46,556 (per year)
    KPT/JPT (R/310/7/0010) 03/20 - MQA/SWA0119                                                                                   4 years (PT)                Subject to availability of supervision

    BUSINESS                                                                                                                                                                                                       monash.edu.my/business
    Bachelor of Business and Commerce                                                                                            3 years                     February, July                           RM38,213 (per year)     RM43,680 (per year)
    KPT/JPT (R2/340/6/0461) 01/25 - MQA/SWA0108                                                                                                              and October
    Accountancy • Applied economics • Banking and financial management • Business analytics
    Business law and taxation • Econometrics and business statistics • International business management
    Management • Strategic marketing

    Bachelor of Business and Commerce (Honours)                                                                                  1 year                      February and July                        RM38,213 (per year)     RM43,680 (per year)
    KPT/JPT (R/340/6/0494) 03/20 - MQA/SWA0110

    Postgraduate Diploma in Business and Commerce                                                                                1 year                      February and July                        RM36,676 (per year)     RM40,386 (per year)
    KPT/JPT (R2/523/6/0081) 04/22 - MQA/SWA0120

    Master of International Business                                                                                             1.5-2 years (FT)/           February and July                        RM55,723 (full course)^ RM62,423 (full course)^
    KPT/JPT (R2/340/7/0168) 04/22 - MQA/SWA0111                                                                                  3-4 years (PT)

    DOUBLE DEGREE
    Bachelor of Business and Commerce and Bachelor of Digital Media and Communication                                            4 years                     February, July                           RM38,213 (per year)     RM43,680 (per year)
    KPT/JPT (R2/340/6/0099) 10/21 - MQA/SWA0109                                                                                                              and October

    **Part-time studies for postgraduate courses are not available for international students.   FT: full-time   PT: part-time     ^
                                                                                                                                       Full course at 1.5 years

9   UNIVERSITY PROFILE 2020
Course                                                                                                                   Duration                   Intakes                                  2020 fees
                                                                                                                                                                                             Malaysian student        International student**
ENGINEERING                                                                                                                                                                                            monash.edu.my/engineering
Bachelor of Chemical Engineering (Honours)                                                                               4 years                    February, July                           RM48,101 (per year)       RM54,915 (per year)
KPT/JPT (R/524/6/0045) 03/20 - MQA/FA4650                                                                                                           and October
Bachelor of Civil Engineering (Honours)
KPT/JPT (R/520/6/0039) 01/23 - MQA/FA8848

Bachelor of Electrical and Computer Systems Engineering (Honours)
KPT/JPT (R2/523/6/0081) 04/22 - MQA/FA7521

Bachelor of Mechanical Engineering (Honours)
KPT/JPT (R/521/6/0099) 03/20 - MQA/FA7520

Bachelor of Robotics and Mechatronics Engineering (Honours)
KPT/JPT (R/523/6/0230) 03/20 - MQA/FA7519

Bachelor of Software Engineering (Honours)
KPT/JPT (N/481/6/0709) 11/20 - MUM/APA/021

Master of Advanced Engineering (Energy and Sustainability)                                                               1 year (FT)/               February and July                        RM49,000 (full course)    RM53,900 (full course)
KPT/JPT (N/520/7/0075) 05/20 - MQA/SWA0796                                                                               2 years (PT)

Master of Engineering Science (Research)                                                                                 2 years (FT)/              Throughout the year                      RM42,333 (per year)       RM46,556 (per year)
KPT/JPT (R2/520/7/0042) 07/23 - MQA/SWA0112                                                                              4 years (PT)               Subject to availability of supervision

INFORMATION TECHNOLOGY                                                                                                                                                                                                monash.edu.my/it
Bachelor of Computer Science                                                                                             3 years                    February, July                           RM40,820 (per year)       RM46,640 (per year)
KPT/JPT (R2/481/6/0556) 01/25 - MQA/SWA0123                                                                                                         and October

Bachelor of Computer Science in Data Science                                                                             3 years                    February, July                           RM40,820 (per year)       RM46,640 (per year)
KPT/JPT (N/481/6/0817) 09/24 - MQA/PSA 12435                                                                                                        and October

Bachelor of Computer Science (Honours)                                                                                   1 year                     February and July                        RM40,428 (per year)       RM46,200 (per year)
KPT/JPT (N/481/6/0783) 10/22 - MQA/SWA12120

Master of Business Information Systems                                                                                   2 years (FT)/              February and July                        RM55,723 (full course)    RM62,475 (full course)
KPT/JPT (R/481/7/0743) 06/21 - MQA/SWA0163                                                                               4 years (PT)

MEDICINE AND HEALTH SCIENCES                                                                                                                                                                                 monash.edu.my/jcsmhs
Bachelor of Medical Science and Doctor of Medicine                                                                       5 years                    March                                    RM101,970 (per year)      RM117,600 (per year)
KPT/JPT (R2/721/6/0026) 06/25 - MQA/FA5833

Bachelor of Psychological Science                                                                                        3 years                    February, July                           RM36,977 (per year)       RM42,315 (per year)
KPT/JPT (N/311/6/0068) 05/20 - MQA/SWA11799                                                                                                         and October

Bachelor of Psychological Science and Business                                                                           3 years                    February, July                           RM38,213 (per year)       RM43,680 (per year)
KPT/JPT (R2/311/6/0008) 12/21 - MQA/SWA0125                                                                                                         and October

Bachelor of Psychological Science (Honours)                                                                              1 year                     February                                 RM38,213 (per year)       RM43,575 (per year)
KPT/JPT (R/311/6/0067) 02/21 - MQA/SWA0131

Bachelor of Medical Science (Honours)                                                                                    1 year                     February, July                           RM43,878 (per year)       RM50,295 (per year)
KPT/JPT (R/721/6/0002) 11/20 - MQA/SWA0160                                                                                                          and November

Postgraduate Diploma in Biomedical Science                                                                               1 year (FT)/               February and July                        RM41,100 (per year)       RM45,200 (per year)
KPT/JPT (N/720/7/0058) 12/20 - MUM/APA/012                                                                               2 years (PT)

Master of Professional Counselling                                                                                       2 years (FT)/              February and July                        RM67,626 (full course)    RM76,545 (full course)
KPT/JPT (N/762/7/0017) 05/20 - MUM/APA/020                                                                               4 years (PT)

Master of Biomedical Science                                                                                             2 years (FT)/              Throughout the year                      RM42,333 (per year)       RM46,556 (per year)
KPT/JPT (R/545/7/0004) 11/20 - MQA/SWA0187                                                                               4 years (PT)               Subject to availability of supervision

PHARMACY                                                                                                                                                                                                 monash.edu.my/pharmacy
Bachelor of Pharmacy (Honours)                                                                                           4 years                    February                                 RM53,025 (per year)       RM59,996 (per year)
KPT/JPT (R/727/6/0061) 03/20 - MQA/FA11712

SCIENCE                                                                                                                                                                                                     monash.edu.my/science
Bachelor of Science                                                                                                      3 years                    February, July                           RM44,805 (per year)       RM51,135 (per year)
KPT/JPT (R/421/6/0027) 10/20 - MQA/SWA0129                                                                                                          and October
MAJORS: Applied microbiology • Biotechnology • Genomics and bioinformatics • Medicinal chemistry
        Psychology • Tropical environmental biology
MINORS: Applied microbiology • Chemistry • Genetics and genomics • Psychology • Tropical environmental biology

Bachelor of Food Science and Technology                                                                                  3 years                    February, July                           RM44,805 (per year)       RM51,135 (per year)
KPT/JPT (R/541/6/0022) 06/24 - MQA/SWA0794                                                                                                          and October

Bachelor of Medical Bioscience                                                                                           3 years                    February, July                           RM44,805 (per year)       RM51,135 (per year)
KPT/JPT (R/721/6/0040) 06/24 - MQA/SWA0795                                                                                                          and October

Bachelor of Science (Honours)                                                                                            1 year                     February and July                        RM44,805 (per year)       RM51,135 (per year)
KPT/JPT (R/421/6/0028) 10/20 - MQA/SWA0130

Master of Science (Research)                                                                                             2 years (FT)/              Throughout the year                      RM42,333 (per year)       RM46,556 (per year)
KPT/JPT (R/421/7/0012) 06/23 - MQA/SWA0121                                                                               4 years (PT)               Subject to availability of supervision

BUSINESS/INFORMATION TECHNOLOGY
Master of Philosophy                                                                                                     2 years (FT)/              Throughout the year                      RM42,333 (per year)       RM46,556 (per year)
KPT/JPT (R2/340/7/0465) 12/24 - MQA/SWA0122                                                                              4 years (PT)               Subject to availability of supervision

ALL
Doctor of Philosophy                                                                                                     3-4 years (FT)/            Throughout the year                      RM42,333 (per year)       RM46,556 (per year)
KPT/JPT (R/210/8/0016) 03/20 - MQA/SWA0117                                                                               6-8 years (PT)             Subject to availability of supervision

**Part-time studies for postgraduate courses are not available for international students.   FT: full-time   PT: part-time   ^
                                                                                                                                 Full course at 1.5 years

                                                                                                                                                                                                                       UNIVERSITY PROFILE 2020   10
MALAYSIA

CONTACT US
Business hours
Monday to Friday 8.30am – 6.00pm
Counselling hours for course enquiries
Monday to Friday 8.30am – 6.00pm
Closed on weekends and public holidays.

Enquiries
T +60 3 5514 6000
F +60 3 5514 6001
E mum.enquiry@monash.edu

Address
Monash University Malaysia
Jalan Lagoon Selatan
47500 Bandar Sunway
Selangor Darul Ehsan
Malaysia

monash.edu.my
                           monashmalaysia

The information in this brochure was correct
at the time of publication (January 2020).
Monash University Malaysia reserves the right
to alter this information should the need arise.

Produced by Marketing and Future Students,
Monash University Malaysia
DULN002(B)

Co. No. 199801002475 (458601-U)
(Date of establishment: 20 March 2000)

This brochure is printed on paper certified against
the Forest Stewardship Council ® Standards.
FSC ® promotes environmentally responsible, socially
beneficial and economically viable management of
the world's forests.