USEFUL TIPS ABOUT MONTREAL
Page content transcription
If your browser does not render page correctly, please read the page content below
USEFUL TIPS ABOUT MONTREAL
What Language is spoken in Montréal
French is Québec's official language but English is widely spoken in Montréal. The city has more
than 120 cultural groups and over 20% of the population speaks three languages.

Banks and Currency Exchange
Canadian currency is the dollar, which is divided into 100 cents. There are 5, 10, 20, 50, and 100
dollar bills. One and two dollar bills have been replaced by coins, sometimes referred to as
"Loonies" (the bird on the $1 is a loon) and "Toonies" ($2).

There are numerous currency exchange offices for visitors to exchange money into Canadian
currency. Most exchange offices are open during regular business hours (9am-6pm) and
Saturday from 10am-5pm.

Credit cards are also widely accepted in restaurants, stores, taxis, etc.

Electricity
The electric current is 110V and the plugs are the same as what is found in the US. If you come
from a country that uses 220V electricity, you will need a converter for any appliances you bring
that require power (computers, charges, etc.).

What is the rule for tipping in Montréal
Service is not included in restaurants, so it is customary to add a 15% tip to the total before
taxes (if you're with a group, 15% for service may be automatically added to your bill). Taxi
drivers, hairdressers, etc. are also normally tipped 15%. Bellhops, porters, doormen, etc.
generally receive at least $1 per suitcase or per service rendered.

Time Zones
Montréal switches to Eastern Daylight Time (summer time zone) on the second Sunday of March
and returns to Eastern Standard Time (winter time zone) on the first Sunday of November. The
time difference between Montréal time and Greenwich Mean Time (GMT) is less than 5 hours in
the winter.

Shopping in Montréal
Most shops are open Monday to Wednesday from 9 a.m. to 6 p.m., Thursday to Friday from 9
a.m. to 9 p.m. and Saturday and Sunday, from 10 a.m. to 5 p.m. They are usually closed on legal
holidays – and on January 2 in the majority of cases – but some establishments (supermarkets,
SAQ outlets, etc.) may still be open. For more information, consult the Tourisme Montréal
website at: Shopping in Montréal
Dining Out

Montréal has the highest concentration of eateries on the continent with 92 restaurants per
square kilometer, in touristic neighborhoods and representing various types of cuisine inspired
by 120 countries and regions. There is something for every palate and budget. Browse the
Tourisme Montréal website for more information: Montréal Restaurants

                                     Using your mobile phone

There are many wifi connections available in the city. If you do not turn off your roaming or 3g
connection charges to your mobile phone bill can climb high depending on whether or not you
have a package that includes Canada.

You can also find out more information and wifi locations by clicking on the following link:
http://www.ilesansfil.org/welcome/

                      Getting Around – From the airport in around the city

…By Metro and bus
Montréal is a very walkable and safe city. However, if you require to travel further distances,
the public transportation system is very fast and convenient. The Metro (underground subway)
typically operates between 5:30am to 1:00am. The bus route is also very extensive and could
also be an option. There is also an express bus that services the airport (747 Express Bus). A
one-way fare card, which is valid for 24 hours costs $10.00CDN. For more information on the
public transportation system, please visit www.stm.com

…by taxi
Taxis are readily available outside hotels, but it is also to simply flag one down on the street. A
trip from the airport to downtown Montréal will cost you a flat rate of $40.00.

…by bike
Montrealers are avid cyclists, and proud of it. The city has 350 kilometres of bike paths criss-
crossing its territory, including natural parks and suburbs.

Use a Bixi bike to get around. This public bike sharing system can be a great way to get around
the city. The cost of 24 hours is $5.00. Users must be careful not to use the bike for more than
30 minutes at a time to avoid being charged extra time. For more information visit their website
at www.bixi.com

                                     What to do in Montréal

There is never a shortage of activities and events taking place in the city. To find out what is
happening while you are in town, visit the Tourisme Website and their calendar of events at:
What to do in Montréal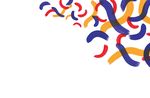 ARRIVING IN MONTRÉAL
    Practical Information / Airport Transportation

747 Shuttle Bus

The 747 shuttle bus service is the most cost effective and efficient way to
travel between the airport and the centre of Montréal and runs 24 hours a
day, 7 days a week. Once you leave the customs hall, follow the signs for
shuttle bus/navettes just outside the terminal.

Travel time may vary between 30 to 45 minutes, depending on traffic
conditions. Wi-Fi service is available on most 747 buses.

The fare is $10 (CDN) for unlimited travel throughout the STM bus and
metro networks during 24 consecutive hours.

The fare card can be purchased at the airport from the automated
dispensers which accept cash, debit and credit cards. If paying on-board,
only COINS ARE ACCEPTED – NO BANK BILLS.

The automated dispensers are identified with the following STM logo:

For more information, please visit the official 747 Website.

By Taxi:

Taxi rates are fixed at C$40 to downtown, one-way, and there is always a
minimum charge of C$17. It is customary to tip the driver anywhere from
10% to 20%, with 15% being the average. Visa, MasterCard and American
Express are often, although not always, accepted; therefore it is strongly
suggested to advise the taxi dispatcher of your desired method of payment.
MEETING
DISCOUNT COUPONS
ACTIVITIES AND ATTRACTIONS
Approximative value of $400
January 1, 2016 to January 5, 2017
INDEX

WEST ISLAND                              OLD MONTRÉAL AND OLD PORT                    PARC JEAN-DRAPEAU
1 Ecomuseum Zoo                          12 Centre d'histoire de Montréal             23 Casino de Montréal
                                         13 Guidatour - Guided Tours                  24 Stewart Museum
MOUNT ROYAL, OUTREMONT AND               14 Pointe-à-Callière, Montréal Museum        25 La Ronde
WESTMOUNT                                   of Archaeology and History
2 Museum of Saint Joseph's Oratory       15 Notre-Dame Basilica of Montréal           HOCHELAGA-MAISONNEUVE
  of Mount Royal                         16 ImpresArts                                26 Montréal Space for Life: Biodôme,
                                         17 Montréal Science Centre                      Rio Tinto Alcan Planetarium,
DOWNTOWN                                 18 Decalade.com                                 Botanical Garden, Insectarium
3 Montreal Forum                         19 Délices Érable & cie                      27 The Montréal Tower - Olympic Park
4 The Montreal Museum of Fine Arts       20 Bateau-Mouche (cruises) at the Old Port
5 Atrium Le 1000 - Indoor Skating Rink      of Montréal
6 Au Sommet Place Ville Marie            21 MTL ZIPLINE
7 Grévin Montreal Museum                 22 SOS Labyrinthe
8 The Montreal Eaton Centre
9 McCord Museum
10 Brisket Montréal
11 LaVitrine.com, your cultural hub
WELCOME TO MONTRÉAL !
To help you make the most of your visit, we're pleased to       blog   buzzmtl.com
offer you these money-saving coupons. To take advantage
of a deal, simply show the attraction the printed coupon               /tourismemontreal
as well as your passport or convention name badge.
                                                                       /visitmontreal
Follow us to stay in the know and live the city like a local.
And don't forget to share all about the wonderful time                 /montreal
you're having in Montréal! #MTLMOMENTS.
                                                                       @monmontreal

Discover Montréal on mtl.org                                           @montreal
2016
Montréal is bursting with festivals and events. Make sure not to miss them!
Merry Montréal                    Art Souterrain                    MUTEK                            Festival International Nuits   Montréal Pride
December 3, 2015 to               February 27 to March 13, 2016     June 1 to 5, 2016                d'Afrique                      August 8 to 14, 2016
January 1 , 2016                                                                                     July 12 to 24, 2016
                                  International Festival of Films   Montreal Beer Fest                                              POP Montreal International
Investigating Agatha Christie     on Art (FIFA)                     June 8 to 12, 2016               Just For Laughs Festival       Music Festival
December 8, 2015 to               March 10 to 20, 2016                                               July 16 to 31, 2016            In September
April 17, 2016                                                      Les FrancoFolies de Montréal
                                  Montreal Digital Spring           June 9 to 18, 2016               MEG Montréal Festival          Gardens of Light
Luminothérapie at Quartier        March 21 to June 21, 2016                                          July 21 to 31, 2016            In September
des Spectacles                                                      Festival International de Jazz
December 10, 2015 to              Blue Metropolis Festival          de Montréal                      Rogers Cup presented by        Le Mois de la Photo
January 31, 2016                  April 11 to 17, 2016              June 29 to July 9, 2016          National Bank                  à Montréal
                                                                                                     July 22 to 31, 2016            In September
Igloofest                         Piknic Électronik                 L'International des Feux
January 14 to February 6, 2016    May 22 to September 25, 2016      Loto-Québec                      Osheaga, Music and Arts        Festival du nouveau cinéma
                                                                    In July                          Festival                       In October
Pompeii - A Roman City            Festival TransAmériques                                            July 29 to 31, 2016
February 6 to September 5, 2016   May 26 to June 9, 2016            MONTRÉAL COMPLÈTEMENT                                           MTL à TABLE - Montréal's
                                                                    CiRQUE                           Fashion & Design Festival      Restaurant Week
MONTRÉAL EN LUMIÈRE               Go Bike Montréal Festival         July 7 to 17, 2016               In August                      In November
February 18 to March 5, 2016      May 29 to June 5, 2016
                                                                                                     îleSoniq Montréal              M for Montréal
                                  MURAL Festival                                                     In August                      In November
                                  In June
MEETING

                    The Ecomuseum Zoo has over 115 animal
Ecomuseum Zoo       species native to Québec. Just 30 minutes
                    from downtown Montréal, this site offers you
                    an escape into nature all year long!

2 FOR 1                                                            Contact information:
                                                                   21125 Chemin Sainte-Marie
                                                                   West Island
                                                                   514 457-9449
                                                                   zooecomuseum.ca
Get a free admission with the purchase
of a regular admission ticket.                                     Schedule:
                                                                   Daily, 9 a.m. to 5 p.m.
                                                                   Admission desk closes at 4 p.m.

                                                                   General terms:
                                                                   Limit of one coupon per person. No monetary
                                                                   value. Cannot be combined with any other offer.
                                                                   Schedule subject to change. Offer valid from
                                                                   January 1, 2016 to January 5, 2017.               1
MEETING

Museum of Saint      Mainly devoted to Christian art, this museum
Joseph's Oratory     highlights a treasure of religious, historical and
of Mount Royal       artistic heritage from Quebec and abroad.

2 FOR 1                                                                   Contact information:
                                                                          3800 Queen Mary Road, Level 5
                                                                          Mount Royal, Outremont and Westmount
                                                                          Ç Côte-des-Neiges
                                                                          514 733-8211
Get a free entry with the purchase of a ticket                            saint-joseph.org/en
at regular price.
                                                                          Schedule:
                                                                          Daily, 10 a.m. to 4:30 p.m.

                                                                          General terms:
                                                                          Limit of one coupon per person. No monetary
                                                                          value. Cannot be combined with any other offer.
                                                                          Schedule subject to change. Offer valid from
                                                                          January 1, 2016 to January 5, 2017.               2
MEETING

                  The Montreal Forum has gone through a
Montreal Forum    lifetime of reinvention to become the multiuse
                                                                   Contact information:
                  entertainment centre that it is today.
                                                                   2313 Sainte-Catherine Street West
                                                                   Downtown
                                                                   Ç Atwater
                                                                   514 933-6786 / 1 888 613-6786
                                                                   forum-montreal.com

2 FOR 1                                                            Schedule:
                                                                   Monday to Thursday, 11 a.m. to 11 p.m.;

ON A BOWLING GAME
                                                                   Friday, 11 a.m. to 1 a.m.;
                                                                   Saturday, 3 p.m. to 1 a.m.;
                                                                   Sunday, 3 p.m. to 11 p.m.

                                                                   General terms:
                                                                   Limit of one coupon per person. No monetary
Get one free game when buying one game                             value. Cannot be combined with any other offer.
of bowling at the Forum Sports Bar.                                Schedule subject to change. Offer valid from
                                                                   January 1, 2016 to January 5, 2017.

                                                                   Specific terms:
                                                                   Coupon must be presented upon arrival at the
                                                                   Forum Sports Bar.                                 3
MEETING

The Montreal        The Montreal Museum of Fine Arts
Museum of           combines artistic disciplines (fine arts, music,
                    film, fashion, design) and features innovative
Fine Arts           exhibition designs.                                Contact information:
                                                                       1380, Sherbrooke Street West
                                                                       Downtown
                                                                       Ç Guy-Concordia
                                                                       514 285-2000 / 1 800 899-6873

25% DISCOUNT
                                                                       mbam.qc.ca

                                                                       Schedule:
                                                                       Tuesday to Sunday, 10 a.m. to 5 p.m.
                                                                       Major exhibitions are also open on Wednesdays
                                                                       from 5 p.m. to 9 p.m.
Get a 25% discount applicable to the regular
$20 admission fee.                                                     General terms:
                                                                       Limit of one coupon per person. No monetary
                                                                       value. Cannot be combined with any other offer.
                                                                       Schedule subject to change. Offer valid from
                                                                       January 1, 2016 to January 5, 2017.

                                                                       Specific terms:
                                                                       On Wednesday, the offer is valid until 9 p.m.
                                                                       for major exhibitions only.                       4
MEETING

Atrium Le 1000
Indoor Skating       Skating fans can practice their favorite sport
                     year-round at this indoor skating rink.
Rink                                                                  Contact information:
                                                                      1000 De La Gauchetière Street West
                                                                      Downtown
                                                                      Ç Bonaventure
                                                                      514 395-0555

FREE SKATE RENTAL
                                                                      le1000.com

                                                                      Schedule:
                                                                      April 1 to September 30: daily, 11:30 a.m. to 6 p.m.
                                                                      October 1 to March 31: Tuesday to Sunday,
                                                                      11:30 a.m. to 9 p.m.; Monday, 11:30 a.m. to 6 p.m.
Get a free skate rental with the purchase of a
general admission ticket ($7 value).                                  General terms:
                                                                      Limit of one coupon per person. No monetary
                                                                      value. Cannot be combined with any other offer.
                                                                      Schedule subject to change. Offer valid from
                                                                      January 1, 2016 to January 5, 2017.

                                                                      Specific terms:
                                                                      This promotion applies on skate rental
                                                                      or sharpening.                                         5
MEETING

Au Sommet            The Observation deck offers a unique
                     perspective on Montréal, including an interactive
Place Ville Marie    exhibition of actual and modern Montréal life.

                                                                         Contact information:
                                                                         1 Place Ville-Marie (entry on Cathcart street)
                                                                         Downtown

25% DISCOUNT
                                                                         Ç McGill or Bonaventure
                                                                         ausommetpvm.com

                                                                         Schedule:
                                                                         Low season: Monday to Friday, 10 a.m. to 6 p.m.;
                                                                         Saturday, 10 a.m. to 8 p.m.; Sunday, 10 a.m. to 6 p.m.
Get a 25% discount upon purchase of a                                    High Season: (June 21 to September 5, 2016):
regular price adult entrance ticket for the                              Monday to Saturday, 10 a.m. to 10 p.m.;
                                                                         Sunday, 10 a.m. to 8 p.m.
Observation deck.                                                        Opening in spring.

                                                                         General terms:
                                                                         Limit of one coupon per person. No monetary value.
                                                                         Cannot be combined with any other offer. Schedule
                                                                         subject to change. Offer valid from April 1, 2016 to
                                                                         January 5, 2017.                                         6
MEETING

Grévin Montreal     Meet your favorite star among 120 hyper-
Museum              realistic celebrity wax figures.
                                                               Contact information:
                                                               705 Sainte-Catherine Street West
                                                               Montréal Eaton Centre, 5th floor
                                                               Downtown
                                                               Ç McGill

25% DISCOUNT
                                                               514 788-5210
                                                               grevin-montreal.com

                                                               Schedule:
                                                               Monday to Saturday, 10 a.m. to 6 p.m.;
                                                               Sunday, 11 a.m. to 5 p.m.
Get a 25% discount on an adult entrance ticket.                Admission ends one hour before closing.

                                                               General terms:
                                                               Limit of one coupon per person. No monetary value.
                                                               Cannot be combined with any other offer. Schedule
                                                               subject to change. Offer valid from January 2, 2016
                                                               to January 5, 2017.

                                                               Specific terms:
                                                               Valid anytime for a maximum of 2 persons.             7
M EE T I N G

The Montreal        Montreal's ultimate downtown shopping
                    destination, with 175 boutiques and restaurants,
Eaton Centre        1 amazing wax museum and countless finds!
                                                                       Contact information:
                                                                       705 Sainte-Catherine Street West
                                                                       Downtown
                                                                       Ç McGill

$10 GIFT CARD
                                                                       514 288-3708
                                                                       centreeatondemontreal.com

                                                                       Schedule:
                                                                       Monday to Friday, 10 a.m. to 9 p.m.;
                                                                       Saturday, 10 a.m. to 6 p.m.;
Get a gift card when showing the printed                               Sunday, 11 a.m. to 5 p.m.
coupon at the information kiosk.
                                                                       General terms:
                                                                       Offer valid until December 31, 2016.
                                                                       Cannot be combined with any other offer.
                                                                       Limit of one gift card per mailing address for
                                                                       the duration of the promotion. Identification
                                                                       proof and convention name badge requested.
                                                                       The gift card is valid at participating retailers
                                                                       only and is not redeemable for cash.                8
MEETING

                    Home to the finest historical collections,
McCord Museum       the museum contains a wealth of information
                                                                  Contact information:
                    on Montréal history.
                                                                  690 Sherbrooke Street West
                                                                  Downtown
                                                                  Ç McGill
                                                                  514 398-7100
                                                                  mccord-museum.qc.ca

50% DISCOUNT                                                      Schedule:
                                                                  Tuesday to Friday, 10 a.m. to 6 p.m.
                                                                  (Wednesday, until 9 p.m.); Saturday and Sunday,
                                                                  10 a.m. to 5 p.m. Opened on Monday from
                                                                  June 27 to August 29, 2016 and public holidays.
Get a 50% discount on a ticket for a self-guided
tour of the exhibitions.                                          General terms:
                                                                  Limit of one coupon per person. No monetary
                                                                  value. Cannot be combined with any other offer.
                                                                  Schedule subject to change. Offer valid from
                                                                  January 1, 2016 to January 5, 2017.

                                                                  Specific terms:
                                                                  The visit of several exhibitions is free of charge
                                                                  on Wednesday evenings, from 5 p.m. to 9 p.m.         9
MEETING

Brisket             Delectable smoked meat prepared in the
Montréal            traditional manner, ready to be enjoyed.

                                                               Contact information:
                                                               1093 Beaver Hall Hill
                                                               Downtown
                                                               Ç Square-Victoria

2 FOR 1
                                                               514 878-3641 / 1 866 878-3641
                                                               briskets.ca

                                                               Schedule:
                                                               Monday to Friday, 6 a.m. to 8 p.m.;
                                                               Saturday, 10:30 a.m. to 8 p.m.
Get a taste of the original Montréal smoked meat,
Quebec poutine and marinated pig knuckle.                      General terms:
                                                               Limit of one coupon per person. No monetary
Get 2 best off platters for the price of one after             value. Cannot be combined with any other offer.
4 p.m., from Monday to Saturday.                               Schedule subject to change. Offer valid from
                                                               January 1, 2016 to January 5, 2017.

                                                               Specific terms:
                                                               Offer available from Monday to Saturday after
                                                               4 p.m. Reservation may be required.               10
MEETING

LaVitrine.com,       La Vitrine showcases the full range of Greater
your cultural hub    Montréal's cultural scene in a single location.
                                                                       Contact information:
                                                                       2 Sainte-Catherine Street East
                                                                       Downtown
                                                                       Ç Saint-Laurent
                                                                       514 285-4545

$5 DISCOUNT
                                                                       lavitrine.com

                                                                       Schedule:
                                                                       Sunday and Monday, 11 a.m. to 6 p.m.;
                                                                       Tuesday to Saturday, 11 a.m. to 8 p.m.

Get $5 off all cultural activities and shows sold                      General terms:
at La Vitrine at regular and last-minute price.                        Limit of one coupon per person. No monetary
                                                                       value. Cannot be combined with any other offer.
                                                                       Schedule subject to change. Offer valid from
                                                                       January 1, 2016 to January 5, 2017.

                                                                       Specific terms:
                                                                       Applicable to all cultural activities and shows
                                                                       sold at La Vitrine at regular and last-minute price.
                                                                       Coupon may be used at La Vitrine box office only.      11
MEETING

Centre d'histoire    Discover Montréal's history through the daily
de Montréal          lives and stories of Montrealers.

2 FOR 1                                                              Contact information:
                                                                     335 place D'Youville
                                                                     Old Montréal and Old Port
                                                                     Ç Square-Victoria
                                                                     514 872-3207
Get two tickets for the price of one regular                         ville.montreal.qc.ca/chm
price ticket.
                                                                     Schedule:
                                                                     Wednesday to Sunday, 10 a.m. to 5 p.m.

                                                                     General terms:
                                                                     Limit of one coupon per person. No monetary
                                                                     value. Cannot be combined with any other offer.
                                                                     Schedule subject to change. Offer valid from
                                                                     January 1, 2016 to January 5, 2017.               12
MEETING

                                                                      Contact information:
Guidatour            Discover the historic quarter during a walking   Old Montréal and Old Port
Guided Tours         tour, available in several languages.            Ç Places-d'Armes
                                                                      514 844-4021 / 1 800 363-4021
                                                                      guidatour.qc.ca

                                                                      Schedule:
                                                                      Private tours: Year round, day and time of your choice, upon

DISCOUNT ON A PRIVATE WALKING
                                                                      reservation and subject to availability. Summer: May 13 to June 5:
                                                                      Friday, Saturday and Sunday. June 10 to October 16: daily. (Old
                                                                      Montréal East at 11 a.m. and Old Montréal West at 1:30 p.m.)

TOUR IN OLD MONTRÉAL
                                                                      April 2 to May 8 and October 22 to November 27: Old Montréal
                                                                      East also offered at 11 a.m. on Saturday and Sunday.

                                                                      General terms:
                                                                      Limit of one coupon per person. No monetary value. Cannot
                                                                      be combined with any other offer. Schedule subject to change.
All year-round: Get a 25% discount on a private                       Offer valid from January 1, 2016 to January 5, 2017.
walking tour with a professional guide.
                                                                      Specific terms:
Summer: Get two tickets at $8.50 each with the                        Tickets on sale outisde the Boutique du Parvis of the
purchase of one ticket at regular price for a group                   Notre-Dame Basilica, 110 Notre-Dame Street West
                                                                      (15 minutes before departures during summer). Reservation
tour of Old Montréal.                                                 by phone mandatory off season for the East visit.               13
MEETING

Pointe-à-Callière,
Montréal Museum      At the very birthplace of Montréal,
                     the museum offers an archaeological tour
of Archaeology       from the 17th century to present day.
and History
                                                                Contact information:
                                                                350 Place Royale
                                                                Old Montréal and Old Port

2 FOR 1
                                                                Ç Place-d'Armes
                                                                514 872-9150
                                                                pacmuseum.qc.ca/en

                                                                Schedule:
                                                                Tuesday to Friday, 10 a.m. to 5 p.m.;
Receive one free ticket with the purchase                       Saturday and Sunday, 11 a.m. to 5 p.m.
of a regularly priced adult ticket.                             June 24 to September 6:
                                                                Monday to Friday, 10 a.m. to 6 p.m.;
                                                                Saturday and Sunday, 11 a.m. to 6 p.m.

                                                                General terms:
                                                                Limit of one coupon per person. No monetary value.
                                                                Cannot be combined with any other offer. Schedule
                                                                subject to change. Offer valid from January 1, 2016
                                                                to January 5, 2017.                                   14
MEETING

Notre-Dame           Its magnificent interior, paintings, sculptures
Basilica of          and stained-glass windows belong to Montréal's
                     religious heritage.
Montréal

                                                                       Contact information:

2 FOR 1
                                                                       110 Notre-Dame Street West
                                                                       Old Montréal and Old Port
                                                                       Ç Place d'Armes
                                                                       514 842-2925 / 1 866 842-2925
                                                                       notredamebasilica.ca

This coupon entitles you to two entry tickets                          Schedule:
for the price of one.                                                  Monday to Friday, 8 a.m. to 4:30 p.m.; Saturday,
                                                                       8 a.m. to 4 p.m. (subject to change according to
                                                                       weddings' schedule); Sunday, 12:30 p.m. to 4 p.m.

                                                                       General terms:
                                                                       Limit of one coupon per person. No monetary value.
                                                                       Cannot be combined with any other offer. Schedule
                                                                       subject to change. Offer valid from January 1, 2016
                                                                       to January 5, 2017.                                   15
MEETING

ImpresArts         Discover a unique boutique and
                   original local artistic creations.

                                                        Contact information:
                                                        461 Saint-Sulpice Street

10% DISCOUNT
                                                        Old Montréal and Old Port
                                                        Ç Place-d'Armes
                                                        514 360-8111
                                                        impresarts.com

                                                        Schedule:
Get a 10% discount on your purchases in shop.           May to December: Monday to Wednesday, 9 a.m.
                                                        to 6 p.m.; Thursday to Sunday, 9 a.m. to 8 p.m.
                                                        January to April: Sunday to Wednesday, 9 a.m. to
                                                        6 p.m.; Thursday to Saturday, 9 a.m. to 8 p.m.

                                                        General terms:
                                                        Limit of one coupon per person. No monetary value.
                                                        Cannot be combined with any other offer. Schedule
                                                        subject to change. Offer valid from January 1, 2016
                                                        to January 5, 2017.                                   16
MEETING

Montréal            A creative and contemporary approach to
                    exhibitions puts science and technology on
Science Centre      display in a refreshing manner.

                                                                 Contact information:
                                                                 2 de la Commune Street West

$5 DISCOUNT
                                                                 Old Montréal and Old Port
                                                                 Ç Place-d'Armes
                                                                 514 496-4724 / 1 877 496-4724
                                                                 MontrealScienceCentre.com

                                                                 Schedule:
Get a $5 discount on the regular price adult                     Visit the website for schedule and rates.
ticket for exhibitions.
                                                                 General terms:
                                                                 Limit of one coupon per person. No monetary
                                                                 value. Cannot be combined with any other offer.
                                                                 Schedule subject to change. Offer valid from
                                                                 January 1, 2016 to January 5, 2017.

                                                                 Specific terms:
                                                                 Promo code : RTMTL5$.                             17
MEETING

Decalade.com        The physical and mental challenge of
                    vertical controlled descent.

20% OFF                                                    Contact information:
                                                           Promenade du Vieux-Port de Montréal
                                                           Old Montréal and Old Port
                                                           Ç Place-d'Armes
                                                           819 474-1967 / 1 855 992-8333
Get 20% off a decalade initiation (3 vertical              decalade.com
controlled descents, face down to the ground).
                                                           Schedule:
                                                           Every week-end upon reservation.

                                                           General terms:
                                                           Limit of one coupon per person. No monetary
                                                           value. Cannot be combined with any other offer.
                                                           Schedule subject to change. Offer valid from
                                                           January 1, 2016 to January 5, 2017.               18
MEETING

Délices Érable      Taste and discover a wide range of 100% pure
                    and organic maple products in this warm and
& cie               friendly specialty shop and bistro.

20% DISCOUNT
                                                                   Contact information:
                                                                   84 Saint-Paul Street East
                                                                   Old Montréal and Old Port
                                                                   Ç Place-d'Armes
                                                                   514 765-3456 ext. 224
                                                                   mapledelights.com
Get a 20% discount on all merchandise.
Free tastings and cooking tips on site.                            Schedule:
                                                                   Sunday to Thursday, 10 a.m. to 9 p.m.;
                                                                   Friday and Saturday, 10 a.m. to 10 p.m.

                                                                   General terms:
                                                                   Limit of one coupon per person. No monetary value.
                                                                   Cannot be combined with any other offer. Schedule
                                                                   subject to change. Offer valid from January 1, 2016
                                                                   to January 5, 2017.                                   19
MEETING

Bateau-Mouche
(cruises) at the Old   The view on Montréal and the islands
                       is breathtaking.                       Contact information:
Port of Montréal                                              Jacques Cartier Pier
                                                              Old Montréal and Old Port
                                                              Ç Champ-de-Mars
                                                              514 849-9952 / 1 800 361-9952
                                                              bateaumouche.ca

2 FOR 1                                                       Schedule:
                                                              Departures at 11 a.m.*, 2:30 p.m. and 4 p.m.
                                                              * From June 18 to September 5, 2016

                                                              General terms:
Get one free ticket with the purchase of a                    Limit of one coupon per person. No monetary value.
                                                              Cannot be combined with any other offer.
regularly priced adult ticket on 60-minute                    Schedule subject to change.
day tours.                                                    Offer valid from June 1 to October 1, 2016.

                                                              Specific terms:
                                                              Valid exclusively for 60-minute day tours.
                                                              Opening hours may depend on weather conditions
                                                              and special events.
                                                                                                                   20
MEETING

MTL ZIPLINE        Zip-lining in an urban context, 25 meters above
                   ground, with inspiring views of Montréal.

                                                                     Contact information:
                                                                     363 de la Commune Street East
                                                                     Old Montréal and Old-Port

20% OFF
                                                                     Ç Champ-de-Mars
                                                                     514 947-5463
                                                                     mtlzipline.com

                                                                     Schedule:
                                                                     Every day, noon to 10 p.m.
Get a 20% discount on an aerial experience
over the Old-Port of Montréal.                                       General terms:
                                                                     Limit of one coupon per person. No monetary
                                                                     value. Cannot be combined with any other offer.
                                                                     Schedule subject to change.
                                                                     Offer valid from May 1 to October 31, 2016.

                                                                     Specific terms:
                                                                     All participants that weigh between 50 lbs and
                                                                     250 lbs are welcome.                              21
MEETING

SOS Labyrinthe     For an amazing outing in the legendary
                   SOS Labyrinthe in the Old Port of Montréal!   Contact information:
                                                                 Hangar 16, Clock Tower Pier
                                                                 Old Montréal and Old Port
                                                                 Ç Champ-de-Mars
                                                                 514 499-0099
                                                                 soslabyrinthe.com

50% DISCOUNT                                                     Schedule:
                                                                 May 7 to June 12: Saturday, Sunday and holidays,
                                                                 10 a.m. to 8 p.m. June 13 to August 28: daily, 10 a.m.
                                                                 to 10 p.m. (except on Monday, noon to 10 p.m.).
                                                                 August 29 to October 30: Saturday, Sunday and
Get a 50% discount on an admission ticket                        holidays, 11 a.m. to 5:30 p.m.
at regular price.
                                                                 General terms:
                                                                 Limit of one coupon per person. No monetary value.
                                                                 Cannot be combined with any other offer.
                                                                 Schedule subject to change.
                                                                 Offer valid from May 7 to October 10, 2016.

                                                                 Specific terms:
                                                                 Cannot be applied to Family Packages.                    22
MEETING

                    Located minutes from downtown Montréal               Contact information:
                    and open day and night, the Casino de Montréal       1 du Casino Avenue
Casino de           has all it takes to bedazzle you with electrifying   Parc Jean-Drapeau
Montréal            gaming in a festive atmosphere. Discover four
                    restaurants, four unique ambiances and a
                                                                         Ç Jean-Drapeau
                                                                         514 392-2746 / 1 800 665-2274
                    breathtaking view of the city.                       Casinomontreal.ca

                                                                         Schedule:
                                                                         Open 24 hours a day, 7 days a week.

$20 IN PROMOTIONAL CREDITS                                               General terms:
                                                                         Limit of one coupon per person. No monetary value. Cannot
                                                                         be combined with any other offer. Schedule subject to change.
                                                                         Offer valid from January 1, 2016 to January 5, 2017.

Present this coupon at the customer service                              Specific terms:
counter along with a photo ID to become a                                Available only to visitors ages 18 or over. This coupon is
                                                                         not transferable or cashable. This offer can be changed or
Casino Privilèges member, and receive $20                                cancelled without notice. Any abuse of the privileges offered
in slot machine promotional credits.                                     by this coupon, violation of its conditions or fraudulent act may
                                                                         void this offer. Promotional credits are non-cashable and valid
                                                                         on their day of issue, and they are activated following a first
                                                                         gaming activity at an admissible slot machine. The complete
                                                                         rules for slot machine promotional credits are available at
                                                                         the Casino Privilèges counters.                                 23
MEETING

                      Its remarkable collections of maps, antique
Stewart Museum        weapons and instruments take you on a
                      fascinating journey through time.

                                                                    Contact information:
                                                                    20 Tour-de-l'Isle Road
                                                                    Parc Jean-Drapeau

50% DISCOUNT
                                                                    Ç Jean-Drapeau
                                                                    514 861-6701
                                                                    stewart-museum.org

                                                                    Schedule:
                                                                    High Season: Tuesday to Sunday, 10 a.m. to 5 p.m.
Get a 50% discount on a regular admission                           Low Season: Wednesday to Sunday, 10 a.m. to 5 p.m.
adult ticket for a self-guided visit at the Stewart
                                                                    General terms:
Museum. Free for children 12 and under.                             Limit of one coupon per person. No monetary value.
                                                                    Cannot be combined with any other offer.
                                                                    Schedule subject to change. Offer valid from
                                                                    January 1, 2016 to January 5, 2017.

                                                                    Specific terms:
                                                                    Valid anytime for two persons maximum.               24
MEETING

La Ronde             La Ronde offers more than 40 rides and
                     attractions as well as entertainment.
                                                              Contact information:
                                                              Île Sainte-Hélène
                                                              Parc Jean-Drapeau
                                                              Ç Jean-Drapeau (bus 767)
                                                              514 397-2000

$15 DISCOUNT
                                                              laronde.com

                                                              Schedule:
                                                              Opening day in May: Visit the website for the complete
                                                              schedule and opening hours.

Get a $15 discount on an adult ticket at                      General terms:
regular price. Access to the site and the rides               Limit of one coupon per person. No monetary value.
                                                              Cannot be combined with any other offer. Schedule subject to
of La Ronde for the 2016 season.                              change. Offer valid from January 1, 2016 to January 5, 2017.

                                                              Specific terms:
                                                              No refund, no voucher can be deferred, resale forbidden.
                                                              No lost ticket will be replaced. Prices, policies, dates and
                                                              times can be changed without notice. Some special events
                                                              may require additional or specific entry policies.             25
MEETING

Montréal            Montréal Space for Life comprises the
                    Biodôme, Insectarium, Botanical Garden
Space for Life      and Rio Tinto Alcan Planetarium.
                                                             Contact information:              Schedule:
                                                             Biodôme                           Opened daily during
                                                             Rio Tinto Alcan Planetarium       summer. More details on
                                                             4777 Pierre-De Coubertin Avenue   website. The Biodôme
                                                             Hochelaga-Maisonneuve             will be closing on

2 FOR 1
                                                             Ç Viau                            September 6, 2016
                                                             514 868-3000                      until January 2018.

                                                             Botanical Garden                  General terms:
                                                             4101 Sherbrooke Street East       Limit of one coupon per
                                                             Hochelaga-Maisonneuve             person. No monetary
This coupon entitles you to two regularly priced             Ç Pie-IX                          value. Cannot be
adult tickets for the price of one at one of                 514 872-1400                      combined with any other
                                                                                               offer. Schedule subject
Montréal Space for Life's attractions (Biodôme or            Insectarium                       to change. Offer valid
Botanical Garden/Insectarium or Rio Tinto Alcan              4581 Sherbrooke Street East       from January 1, 2016 to
                                                             Hochelaga-Maisonneuve             January 5, 2017.
Planetarium).                                                Ç Pie-IX
                                                             514 872-1400

                                                             montrealspaceforlife.ca                                 26
MEETING

The Montréal       Get a spectacular bird's eye view of the
Tower - Olympic    city in the Tower Observatory located in
                   the heart of the Olympic Park.
Park

$5 DISCOUNT                                                   Contact information:
                                                              3200 Viau Street
                                                              Hochelaga-Maisonneuve
                                                              Ç Viau
                                                              514 252-4737 / 1 877 997-0919
Receive a $5 discount with the purchase                       parcolympique.ca
of a regularly priced adult ticket.
                                                              Schedule:
                                                              See website for details.

                                                              General terms:
                                                              Limit of one coupon per person. No monetary
                                                              value. Cannot be combined with any other offer.
                                                              Schedule subject to change. Offer valid from
                                                              January 1 to September 1, 2016.                   27
VOYEZ MONTRÉAL
          DU SOMMET DE
          LA PLUS HAUTE
          TOUR INCLINÉE
          AU MONDE.
          SEE MONTREAL FROM THE
          TOP OF THE TALLEST INCLINED
          TOWER IN THE WORLD.

Visitez l'exposition commémorative du
40e anniversaire des Jeux olympiques de Montréal!
Visit the commemorative exhibition celebrating the
40th Anniversary of the Olympic Games in Montreal!

Dès juin 2O16 • STARTING JUNE 2O16

parcolympique.ca
CARTE DE MONTRÉAL
                      MAP OF MONTRÉAL
                      OUEST DE L'ÎLE / WEST ISLAND
                       1 Zoo Ecomuseum Zoo
                      LE MONT ROYAL, OUTREMONT ET WESTMOUNT /
                      MOUNT ROYAL, OUTREMONT AND WESTMOUNT
                       2 Le Musée de l'Oratoire Saint-Joseph du Mont-Royal /
                         Museum of Saint Joseph's Oratory of Mount Royal
                      CENTRE-VILLE / DOWNTOWN
                       3 Forum de Montréal Forum
                       4 Musée des beaux-arts de Montréal / The Montreal
                         Museum of Fine Arts
                       5 Atrium Le 1000
                       6 Au Sommet Place Ville Marie
                       7 Musée Grévin Montréal Museum
                       8 Le Centre Eaton de Montréal / The Montreal Eaton Centre
                       9 Musée McCord Museum
                      10 Brisket Montréal
                      11 LaVitrine.com, votre guichet culturel / LaVitrine.com,
                         your cultural hub
                      VIEUX MONTRÉAL ET VIEUX-PORT / OLD MONTRÉAL
                      AND OLD PORT
                      12 Centre d'histoire de Montréal
                      13 Guidatour – Visites guidées / Guided Tours
                      14 Pointe-à-Callière, musée d'archéologie et d'histoire
                         de Montréal / Pointe-à-Callière, Montréal Museum of
                         Archaeology and History
                      15 Basilique Notre-Dame de Montréal / Notre-Dame
Musée / Museum           Basilica of Montréal
Attraction            16 ImpresArts
Restaurant            17 Centre des sciences de Montréal / Montréal Science
                         Centre
Activité / Activity
                      18 Decalade.com
Boutique / Shop
                      19 Délices Érable & cie
                      20 Bateau-Mouche au Vieux-Port de Montréal /
                         Bateau-Mouche (cruises) at the Old Port of Montréal
                      21 Tyrolienne MTL ZIPLINE
                      22 SOS Labyrinthe
                      PARC JEAN-DRAPEAU
                      23 Casino de Montréal
                      24 Musée Stewart Museum
                      25 La Ronde
                      HOCHELAGA-MAISONNEUVE
                      26 Espace pour la vie : Biodôme, Planétarium Rio Tinto
                         Alcan, Jardin botanique, Insectarium / Montréal Space
                         for Life: Biodôme, Rio Tinto Alcan Planetarium,
                         Botanical Garden, Insectarium
                      27 La Tour de Montréal - Parc olympique / The Montréal
                         Tower - Olympic Park
Calendar of events from Saturday, October 15, 2016 to Sunday, October 23, 2016

  The 350th Anniversary of the Arrival of the Carignan-Salières Regiment
  www.chateauramezay.qc.ca
                                                                                                                                                          
  November 19, 2014 to October 16, 2016                                                                                                                   0XVHXPVDQG$WWUDFWLRQV+LVWRU\
  Château Ramezay – Historic Site and Museum of Montréal | 280 Notre-Dame Street East | Metro: Champ-de-Mars
  Produced in collaboration with historian and archivist Michel Langlois, the exhibition traces the lives of officers and soldiers from the Carignan-
  Salières regiment and De Tracy's troops as they set out to carve a nation. Follow them on this great human adventure that marked not only Québec's
  place names but also its patronyms and its people. Why did they come? What did they achieve? How were they equipped to face the Iroquois, not to
  mention Québec's winters? Learn the answers to these questions and find out whether you are a descendant of one of these soldiers, by consulting
  our genealogical database.

  Le livre sens dessus dessous
  www.banq.qc.ca/activites/index.html?language_id=1
                                                                                                                                                          
  March 31, 2015 to January 8, 2017                                                                                                                       0XVHXPVDQG$WWUDFWLRQV$UWV
  Grande Bibliothèque – Bibliothèque et Archives nationales du Québec | 475 de Maisonneuve Blvd. East | Metro: Berri-UQAM                                 )UHH$FWLYLW\
  Tuesday to Thursday, 10 a.m. to 8 p.m.; Friday to Sunday, 10 a.m. to 6 p.m.

  At Their Risk and Peril | Travelling the Continent in Days of Old
  www.marguerite-bourgeoys.com
                                                                                                                                                          
  May 15, 2015 to December 4, 2016                                                                                                                        WR
  Marguerite-Bourgeoys Museum | 400 Saint-Paul Street East | Metro: Champ-de-Mars                                                                         0XVHXPVDQG$WWUDFWLRQV+LVWRU\

  Pièces de collections
  www.banq.qc.ca/activites/itemdetail.html?language_id=1&calItemId=89958
                                                                                                                                                          
  September 15, 2015 to September 17, 2018                                                                                                                0XVHXPVDQG$WWUDFWLRQV+LVWRU\
  Grande Bibliothèque – Bibliothèque et Archives nationales du Québec | 475 de Maisonneuve Blvd. East | Metro: Berri-UQAM                                 )UHH$FWLYLW\

  Café O'Lait Cabaret
  cafeolaitcabaret.com
                                                                                                                                                          
  November 22, 2015                                                                                                                                       WR
  Robin des Bois | 4653 Saint-Laurent Blvd. | Metro: Mont-Royal | Bus: 97 West                                                                            (QWHUWDLQPHQW
  Doors, 10:30 a.m.; brunch, 11 a.m.; show, noon.

  DéLire
  www.banq.qc.ca/activites/index.html?language_id=1
                                                                                                                                                          
  November 10, 2015 to October 16, 2016                                                                                                                   0XVHXPVDQG$WWUDFWLRQV$UWV
  Grande Bibliothèque – Bibliothèque et Archives nationales du Québec | 475 de Maisonneuve Blvd. East | Metro: Berri-UQAM                                 )UHH$FWLYLW\

Printed Tuesday, February 16, 2016                                                             -1-                                                      www.tourisme-montreal.org
© Tourisme Montréal                                                                                                                                                       Version 1.5
The Art of Play
  www.mmfa.qc.ca
                                                                                                              
  December 11, 2015 to November 27, 2016                                                                      
  The Montreal Museum of Fine Arts | 1380 Sherbrooke Street West | Metro: Guy-Concordia                       0XVHXPVDQG$WWUDFWLRQV$UWV
  See the Museum's website for information about free admission.

  Fragments of Humanity. Archaeology in Québec
  www.pacmusee.qc.ca/en/home
                                                                                                              
  February 13, 2016 to January 8, 2017                                                                        WR
  Pointe-à-Callière, Montréal Museum of Archaeology and History | 350 Place Royale | Metro: Place-d'Armes     0XVHXPVDQG$WWUDFWLRQV+LVWRU\

  Les Nocturnes du MAC
  www.macm.org
                                                                                                              
  February 19, May 20, November 4, 2016                                                                       
  Musée d'art contemporain de Montréal | 185 Sainte-Catherine Street West | Metro: Place-des-Arts             0XVHXPVDQG$WWUDFWLRQV$UWV
  From 5 p.m. to 2 a.m.

  Montreal Impact
  www.impactmontreal.com/en
                                                                                                              
  March 12 to October 16, 2016                                                                                WR
  Stade Saputo | 4750 Sherbrooke Street East | Metro: Viau                                                    )DPLO\
                                                                                                              6SRUW
  Matches of March 12 and April 9 are held at the Olympic Stadium.

  Charles Gurd: Montreal Mansions in 1974
  www.mccord-museum.qc.ca/en
                                                                                                              
  June 16 to November 6, 2016                                                                                 WR
  McCord Museum | 690 Sherbrooke Street West | Metro: McGill                                                  0XVHXPVDQG$WWUDFWLRQV$UWV

  Toulouse-Lautrec illustrates the belle époque
  www.mbam.qc.ca/en/
                                                                                                              
  June 17 to November 13, 2016                                                                                
  The Montreal Museum of Fine Arts | 1380 Sherbrooke Street West | Metro: Guy-Concordia                       0XVHXPVDQG$WWUDFWLRQV$UWV

  Mapplethorpe
  www.mbam.qc.ca/en/
                                                                                                              
  September 10, 2016 to January 15, 2017                                                                      
  The Montreal Museum of Fine Arts | 1380 Sherbrooke Street West | Metro: Guy-Concordia                       0XVHXPVDQG$WWUDFWLRQV$UWV

Printed Tuesday, February 16, 2016                                                           -2-            www.tourisme-montreal.org
© Tourisme Montréal                                                                                                           Version 1.5
Light the night walk | Leukemia & Lymphoma Society of Canada
  lightthenight.ca/walks/montreal
                                                                                                                             
  October 15, 2016                                                                                                           6SRUW
  Gilles-Villeneuve Circuit | Île Notre-Dame | Metro: Jean-Drapeau
  At 5 p.m.

  Railway Ghosts
  www.exporail.org
                                                                                                                             
  October 15 to 30, 2016                                                                                                     0XVHXPVDQG$WWUDFWLRQV+LVWRU\
  Exporail / Canadian Railway Museum | 110 Saint-Pierre Street | Highway 15, Exit 42 (route 132)
  Wednesday to Sunday, from 10 a.m. to 5 p.m.

  BNLMTL 2016, Le Grand Balcon (The Grand Balcony)
  www.bnlmtl.org
                                                                                                                             
  October 19, 2016 to January 15, 2017                                                                                       
  Musée d'art contemporain de Montréal | 185 Sainte-Catherine Street West | Metro: Place-des-Arts                            0XVHXPVDQG$WWUDFWLRQV$UWV
  Tuesday from 11 a.m. to 6 p.m.; Wednesday to Friday from 11 a.m. to 9 p.m.; Saturday and Sunday from 10 a.m. to 6 p.m.

  The Big Fashion Sale by Quebec Designers
  www.braderiedemodequebecoise.com
                                                                                                                             
  October 20 to 23, 2016                                                                                                     6KRZV
  Marché Bonsecours | 350 Saint-Paul Street East | Metro: Champ-de-Mars                                                      )UHH$FWLYLW\
  Thursday and Friday, 10 a.m. to 9 p.m.; Saturday, 10 a.m. to 6 p.m.; Sunday, 10 a.m. to 5 p.m.

  KidCon
  www.kidconmtl.com/en
                                                                                                                             
  October 22 and 23, 2016                                                                                                    )DPLO\
  Uniprix Stadium | 285 Gary-Carter Street | Metro: De Castelnau                                                             6KRZV
  )RUFKLOGUHQDJHGWR
  )UHHIRUFKLOGUHQDQGXQGHU

  Nitro Circus
  www.evenko.ca/en/
                                                                                                                             
  Annually in October                                                                                                        WR
  Bell Centre | 1909 des Canadiens-de-Montréal Avenue | Metro: Bonaventure                                                   )DPLO\
                                                                                                                             (QWHUWDLQPHQW
  Doors: 6:30 p.m. Show: 7:30 p.m.

  Le Temps d'une Soupe | ATSA and la Nuit des Sans-abri de Montréal
  www.atsa.qc.ca
                                                                                                                             
  Annually in October                                                                                                        )HVWLYDOV
  Place Émilie-Gamelin | Corner of Berri and Sainte-Catherine Streets | Metro: Berri-UQAM                                    )UHH$FWLYLW\

Printed Tuesday, February 16, 2016                                                             -3-                         www.tourisme-montreal.org
© Tourisme Montréal                                                                                                                          Version 1.5
Montreal Burlesque Festival | 7th edition
  www.montrealburlesquefestival.ca
                                                                                                                         
  Annually in October                                                                                                    WR
  Club Soda | 1225 Saint-Laurent Blvd. | Metro: Saint-Laurent                                                            )HVWLYDOV
  7KXUVGD\)ULGD\DQG6DWXUGD\GRRUVDWSPVKRZDWSP
  %XUOHVTXHEUXQFKRQ6XQGD\

  MONTREAL ESP PSYCHIC EXPO
  www.placebonaventure.com
                                                                                                                         
  Annually in October                                                                                                    
  Place Bonaventure Exhibition Halls | 800 De La Gauchetière Street West | Metro: Bonaventure                            6KRZV
  Friday, from 4 p.m. to 10 p.m. Saturday, from 11 a.m. to 10 p.m. Sunday, from 11 a.m. to 6 p.m.

  SCVLPTVRE | 2nd edition
  www.scvlptvre.com
                                                                                                                         
  Annually in October                                                                                                    
  Palais des congrès de Montréal (Montréal Convention Centre) | 1001 Jean-Paul-Riopelle Place | Metro: Place-d'Armes     6KRZV
  )ULGD\2FWREHUSPWRSPYHUQLVVDJH LQYLWDWLRQRQO\ 
  2FWREHUDQGDPWRSP
  RSHQWRWKHSXEOLF
  )UHHIRUFKLOGUHQXQGHU

  Festival Phenomena
  www.festivalphenomena.com
                                                                                                                         
  Annually in October                                                                                                    )HVWLYDOV
  Sala Rossa | 4848 Saint-Laurent Blvd. | Metro: Saint-Laurent | Bus: 55 North                                           )UHHDFWLYLWLHVDQG)HHVIRU
                                                                                                                         DFWLYLWLHV

  Beggars' Week
  www.maisonsaint-gabriel.qc.ca
                                                                                                                         
  Annually in October                                                                                                    0XVHXPVDQG$WWUDFWLRQV+LVWRU\
  Maison Saint-Gabriel, Museum and Historic Site | 2146 Place Dublin | Metro: Charlevoix | Bus: 57 West                  )UHHDFWLYLWLHVDQG)HHVIRU
                                                                                                                         DFWLYLWLHV
  Beggars' evening, Tuesday October 20, 7:30 p.m.

  Montreal Fall HomeExpo | Construction / Renovation / Decoration
  expohabitation.ca/en/fallhomeshow/
                                                                                                                         
  Annually in October                                                                                                    
  Olympic stadium | 4141 Pierre-De Coubertin Avenue | Parking: 3200 Viau Street | Metro: Viau                            6KRZV
  Thursday, noon to 9 p.m.; Friday and Saturday, 10 a.m. to 9 p.m.; Sunday, 10 a.m. to 5 p.m.

  Québec Intercultural Storytelling Festival | 13th edition
  www.festival-conte.qc.ca
                                                                                                                         
  Annually in October                                                                                                    )HVWLYDOV
  Downtown Metro: McGill                                                                                                 )UHHDFWLYLWLHVDQG)HHVIRU
                                                                                                                         DFWLYLWLHV

Printed Tuesday, February 16, 2016                                                              -4-                    www.tourisme-montreal.org
© Tourisme Montréal                                                                                                                       Version 1.5
Montreal Brazil Film Festival | 9th edition
  www.ffbm.net
                                                                                                    
  Annually in October                                                                               WR
  Du Parc Cinema | 3575 du Parc Avenue | Metro: Place-des-Arts | Bus: 80 North                      )HVWLYDOV
  Films subtitled in French or English.

  Festival Spasm | Cinéma insolite
  www.spasm.ca
                                                                                                    &LQHPD
  Annually in October                                                                               )HHVIRUDFWLYLW\
  Plaza Theatre | 6505 Saint-Hubert Street | Metro: Beaubien

  Cape Dorset Annual Print Collection | 56th Annual Print Collection
  www.canadianguildofcrafts.com
                                                                                                    
  Annually in October                                                                               0XVHXPVDQG$WWUDFWLRQV$UWV
  Canadian Guild of Crafts | 1460 Sherbrooke Street West | Suite B | Metro: Guy-Concordia           )UHH$FWLYLW\
  Preview, October 15 and 16, 10 a.m. to 6 p.m.; sale, from October 17, 8:30 a.m.

Printed Tuesday, February 16, 2016                                                          -5-   www.tourisme-montreal.org
© Tourisme Montréal                                                                                                     Version 1.5