WINTER EQUESTRIAN FESTIVAL
If your browser does not support JavaScript, please read the page content below:
WINTER EQUESTRIAN FESTIVAL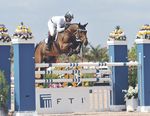 3 Table of contents What is the Winter Equestrian Festival . 4 Who rides horses in the USA . 5 Why is the WEF unique . 6 FEI Nations Cup . 7 Where is the venue . 8 What types of competition take place at the WEF . 10 Where do the horses stable during WEF . 11 What type of media coverage does the WEF receive . 12 What types of shops are located at the WEF .
13 What can being a sponsor of WEF do for you . 14 Sponsorship Components/Schedule of Events . 16 What are the sponsorship options . 17 What are the benefits of sponsorship . 18 Hospitality option, The International Club . 20 Hospitality option, Special Events . 21 Hospitality option, White Horse Tavern . 22 Quotes from sponsors and riders . 23 Contact Information . 24 © ManciniPhotos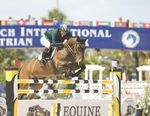 What is the Winter equestrian Festival? The Winter Equestrian Festival (WEF) is the largest and longest-running circuit in horse sports, a 12-week equestrian extravaganza held annually from January through April at the newly renovated Palm Beach International Equestrian Center (PBIEC) in Wellington, Florida. The WEF is produced and managed by Equestrian Sports Productions, LLC. (ESP). The WEF provides unique sponsorship opportunities that will allow your company to promote its services and brands directly to tens of thousands of enthusiastic spectators and passionate equestrians, many of whom are from the most affluent families in the world.
Through various highly effective media outlets your sponsorship affiliation with the WEF will be broadcast across the U.S. and the world.
Sponsorship packages start at $25,000.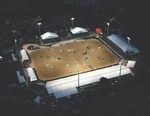 5 Who rides horses in the USA? Riding has always been a part of the fabric of America. At its roots, riding is a family oriented sport that demands discipline, confidence and commitment. Riding simultaneously has the highest emotional value with all target groups (age, gender, income). Horses have a very broad and deep national appeal as evidenced by the following statistics provided by a survey by the American Horse Council: • 27 million - The number of people over the age of 12 in the United States who ride a horse at least once every year.
• 14.6 million - The number of people over the age of 12 in the United States who ride a horse on a regular basis. • 9.2 million - The number of horses owned in the United States.
• 88 million - Total attendance at sanctioned horse- related events. What are the National Rider Demographics? Industry statistics indicate the following; • Females comprise the majority (85%) of participants. • The average age is 39 years. • 40% report an individual income in excess of $150,000 per year. • 80% have a minimum four-year college degree. • The average home value is $412,000. • 81% own their primary residence outright. • 15% own a second home. • 43% travel on airlines more than 16 times per year.
• 97% hold one or more credit cards. • 55% of the automobiles owned were purchased last year.
• Average number of equestrian events participated in each year: 14. • Average number of horses owned: 5. (Source: US Equestrian Federation, the national governing body of equestrian sport in the USA, profile of 80,000 members and on-site audiences) © 2009 Randi Muster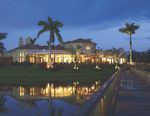 6 Why is the WEF unique? The WEF is a proving ground for the United States Equestrian Team and serves as host of selection trials and qualifiers for such important international events as the FEI World Cup Finals and the Olympic Games. In addition to Olympic-caliber competition, the WEF hosts the nation's premier competition for children, juniors, adults and amateurs; for riders aged from 6 to 70 years old in more than 55 unique divisions of competition. The breadth of competition provides an opportunity for the entire family to participate in the sport together, creating a lifestyle environment unique in the world.
The WEF is 12 weeks of intense competition with thousands of competitors and spectators in attendance. Each week is considered an individual horse show, with more than 10,000 exhibitors (horse owners, trainers, riders, support personnel) and up to 3,000 horses competing in any given week within 12 show rings throughout the 100-acre equestrian show complex. Each show week starts on Wednesday and concludes on Sunday with at least one major competition on a Saturday night or Sunday afternoon in the world-famous International Arena. Some interesting WEF statistics: * Riders from 30 countries and 49 U.S.
states are represented. * Exhibitors compete for more than $6 million in prize money. * More than 3,000 horses with a net value of well over half a billion dollars compete within the circuit.
* More than 90 food and retail vendors generate tens of millions of dollars of commerce on the property. * Thousands of spectators visit each year, enthralled by the competition. * Families share activities and enjoy pony rides, petting zoos, fun entertainment and live music. * Over 250,000 people attend the show over the 12 week circuit.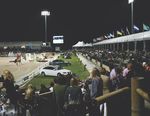 7 FEI Nations Cup The WEF is host of the only FEI Nations Cup competition in the United States, the most intense competition on the equestrian calendar. National Teams from around the world – including USA, Argentina, Australia, Brazil, Canada, Columbia, Denmark, France, Germany, Great Britain, Ireland, Netherlands, Mexico, and Venezuela – compete head to head in front of thousands of fans to win the most prestigious team trophy in US show jumping.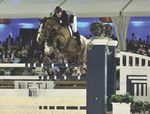 8 Where is the venue? The Palm Beach International Equestrian Center (PBIEC) is considered the most recognizable equestrian sporting venue in America today. It is a 500-acre "Equestrian Lifestyle Destination" nestled in the heart of an 8,000-acre equestrian paradise in Wellington, Florida. Located only 20 miles west of Palm Beach Island and 15 miles west of Palm Beach International Airport, Wellington is an area renowned as a winter getaway for those who are attracted by the splendid warm weather and a lifestyle that revolves around horses. During the winter season (December–April) Wellington becomes an equestrian mecca, home to more than 7,000 local and visiting horses of all breeds and sporting disciplines including show jumping, hunter, dressage, western/trail riding, driving and polo.
The PBIEC horse showgrounds recently underwent a $25 million facelift to create a state-of-the-art facility for equestrian competition. There are a number of hospitality and vendor pavilions dedicated to dining, shopping and VIP areas. Grandstands, box seats, private chalets and hospitality pavilions surround the International Arena, providing up- close views for all spectators. Equestrian Sport Productions, producers and managers of the WEF, is dedicated to providing a first-class experience for equestrian competitors and spectators alike. Where the world's most enthusiastic equestrians live, shop, dine, ride, work and play!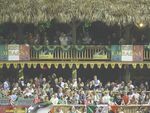 10 Grand Prix Show Jumping The Olympic sport of Grand Prix show jumping has been described as a cross between the thrill of thoroughbred racing and the sheer gutsiness of downhill slalom skiing. Grand Prix show jumping is the most challenging and sophisticated level of jumping competition; pure athletic competition of the highest order. Horse and rider combine as one to provide a level of excitement that is unmatched in most other sports. Women and men compete as equals. The horse has the power and the rider the control. The horse-and-rider combination must jump fences up to 6' in height and up to 5' wide without dropping a rail and within the time allowed.
Jump faults (penalties) are incurred if a rail falls or a horse refuses the jump. A clear round permits the duo to come back for the final jump-off round, where speed is of the essence. The combination with the fastest time and the fewest jumping faults is the winner.
Show Jumping events are where the world's top riders, horse aficionados, spectators and celebrities gather for world-class competition and entertainment. Amongst the competitors and Olympic equestrian athletes you will find business and political leaders, entertainment superstars, celebrities and international dignitaries who participate in and watch the spectacle of horses performing amazing athletic feats. Hunters Hunt seat competitions are based upon elegant traditions arising from the fox hunt, where beautifully groomed horses are prized as much for their impeccable manners as their lovely jumping style over fences.
Hunters also complete a course with fences, however in this competition they are judged on the style and technical proficiency of the horse and rider within the constraints of the course design.
Dressage Dressage is pure elegance in motion, where every movement made by the horse and rider is choreographed to perfection. The horse and rider truly act as one during a very technical routine. The fan favorite is the musical freestyle dressage where horses perform to music chosen by their riders. The horse/rider combination is subject to a panel of judges similar to an ice skating competition with scores awarded for technical excellence and artistic merit. Dressage is a French term meaning "training" and is the basis for the correct development of all show horses from flat work for hunters and jumpers.
The fundamental purpose is to develop a horse's natural athletic ability and willingness to perform its natural gaits from extravagant extended trots to "piaffe" and "passage", the ultimate demonstration of equine power. At the peak of a horse's gymnastic development, dressage becomes "horse ballet" with the horse and rider performing as one the required movement while remaining relaxed and appearing effortless. Today's modern dressage adheres to the same standards of the great European riding masters even to wearing the clothing of top hat and tails.
What types of competition take place at the WEF? © Sportfot
Where do the horses stable? While more than 2,000 horses are stabled on the PBIEC property, what makes the WEF unique among other major horse show venues in the world is that it is surrounded by hundreds of magnificent private horse farms spread over 8,000 acres, providing a permanent border and exclusive connection between the equestrian competitors and the PBIEC facility.
12 What type of media coverage does the WEF receive? Event news reports are sent directly to hundreds of mainstream and specialty equestrian media outlets in the United States and around the world with a total daily circulation of more than 10 million.
Among the newspapers are USA Today, The New York Times, Palm Beach Post and Daily News, the Chicago Tribune and many more. In South Florida alone, coverage in both the general news and sports sections is provided in the South Florida Sun Sentinel, Wellington Magazine, Palm Beach Post and Daily News, Wellington Town Crier and other newspapers with a combined circulation of close to one million and readership that the media service Mondo Times estimates to be at least 1.6 million. The group of Forum weekly newspapers add another 800,000 readers.
More than 100 horse magazines in the United States and around the world including the major publications in the equestrian powerhouse nations of Germany, The Netherlands, France and Britain devote several pages to in-depth features on Wellington's Winter Equestrian Festival. Circulation of some of these publications is in the hundreds of thousands. Paid circulation of the three U.S. Primedia full color glossy publications devoted to shows such as WEF totals over 200,000. Reporters, photographers and television camera operators from across the Americas and more than 20 European nations spend periods of time ranging from several days to three months providing detailed coverage of the Winter Equestrian Festival and the unique lifestyle of Wellington to readers and viewers around the world.
More than two dozen major global equestrian Internet sites convey the WEF story in at least 10 languages. The largest Spanish language television network in the U.S., Univision, and news publications like Miami's El Nuevo Herald and Portada Magazine provide coverage for the large and growing Hispanic market, especially of the numerous riders from all over Latin America who compete every day at WEF.
13 What type of shops are located at the WEF? Spectators and Exhibitors are invited to shop in a variety of locations throughout the PBIEC, including the "Vendor Village," an outdoor courtyard oasis filled with exquisite shops and boutiques offering leather goods, high fashion clothing, gold & silver jewelry, home goods, artists, horsewear and much more.
14 What can being a sponsor of WEF do for you? WEF is the world's largest aggregation of wealth around a single sporting event over such an extended period of time. WEF provides a unique opportunity for companies that are trying to link their brand with a luxury lifestyle event and to develop strong relationships within one of the most affluent market segments. Marketing, developing and maintaining relationships with high net worth individuals is challenging. These customers are resistant to cold calling and are less accessible through mainstream media like television and radio. In fact, according to the 2007 Mendelson Affluent Survey, as income increases, TV and radio participation declines and publication readership (magazines, journals) and sports spectatorship increases.
Also, the affluent consumer is much more receptive to advertising while at play than while at work.
Most sponsorship opportunities focused on affluent customers tend to be for short-term events such as golf tournaments, sailing regattas and tennis matches. The opportunity to create a strong relationship with the customer is limited. In comparison, WEF offers an ideal opportunity to create a strong relationship with the customer over a 12-week time frame. Current involvement of Fortune 500 companies demonstrates the ability of show jumping sponsorships to deliver results. These companies have found that repeated, highly visible impressions of their trademark in this affluent environment establishes priceless product identity and consumer loyalty.
In addition, through WEF media options, we are able to communicate the brand across broader national and international markets. The following key factors drive the value of WEF Sponsorship. • Scale. Thousands of affluent exhibitors and their families spend hours each day at the PBIEC facility during the show days (Wed.-Sun.) each of 12 weeks. Also, thousands of spectators are accessible through the show week and, in particular, over the weekend during the main Grand Prix event.
• History. The WEF began 35 years ago as a three-week series for 300 horses and has grown into the largest, longest-running hunter/jumper horse show in the world. • Duration. WEF offers multiple days of exposure over 12 weeks of uninterrupted circuit from January–April. Exposure to a wide audience of both local and out-of- town spectators and international visitors. • Loyalty. Equestrians are passionate about their sport. Well over 90% of the participants return each year to the event. A significant majority of participants have competed for over 5 years at WEF. • Convergence. Single point of access.
WEF participation comes from 49 states and 30 countries.
• Viral Marketing. After 12 weeks of sponsorship exposure in Wellington, more than 90 percent of the participants return to their home markets where they can share their brand experience. The largest concentration of participants are from California, Connecticut, Florida, Illinois, Massachusetts, New Jersey, New York, Ohio, Pennsylvania, and Texas.
sponsorship components WEF Schedule of Events Palm Beach International Equestrian Center, Wellington, Florida Trophies & Prize Money $6.1 Million WEF Series Week #1 January WEF Series Week #2 January WEF Series Week #3 January WEF Series Week #4 February WEF Series Week #5 February WEF Series Week #6 February WEF Series Week #7 February WEF Series Week #8 March WEF Series Week #9 March WEF Series Week #10 March WEF Series Week #11 March WEF Series Week #12 April
17 What are the sponsorship Equestrian Sport Productions respects the fact that potential sponsors – from private individuals to Fortune 500 companies – have unique marketing objectives in mind when considering their sponsorship options. Therefore ESP will custom design a strategic sponsorship program to suit the specific marketing and promotional requirements unique to each sponsor. We will work with each sponsor to create a dynamic package which may include some or all of the benefits listed on the following pages.
Product/Service Category Sponsor Sponsor Fees from $25,000 - $100,000 "XYZ Company Official Champagne of the WEF " "ABC Company Official Automobile of the WEF" Title Sponsor of Special WEF Event (single day or evening event) Sponsor Fees from $25,000 - $200,000 "XYZ Company Grand Prix" "ABC Company Battle of the Sexes" options? Title Sponsor of one WEF Week (5-day event, may include a major Grand Prix) Sponsor Fees from $100,000 - $200,000 "XYZ Company WEF - Week 3" "ABC Company WEF - Week 8"
18 What are the benefitsof sponsorship? ADVERTISING Advertise in the following publications WEF Prize List Annual official competition publication distributed to over 14,000 WEF exhibitors. WEF Souvenir Program Sold & distributed to over 5,000 exhibitors, spectators, sponsors, VIP's, special event guests WEF Weekly WIRE Weekly news publication distributed to 2,000 WEF exhibitors and sponsors per week AWARD CEREMONY PARTICIPATION Participation in on-field trophy & prize-giving ceremony honoring event winners.
Award ribbons, trophies and embroidered horse blankets include sponsor name/logo.
PA ANNOUNCEMENTS, SCOREBOARD LOGOS, TELEVISION COMMERCIALS Sponsor commercials played on big screen tv. Sponsor announcements played over the public address system. Sponsor logos on electronic scoreboards. BRANDED JUMP & FACILITY SIGNAGE Logo ID on jump Original custom designed jump available at additional cost Logo ID on facility signage located in competition arenas and high traffic areas © Ken Braddick/dressage-news.com © Sportfot
PRESS RELEASES/FEATURE ARTICLES WEF Press Releases Name/logo included in press releases distributed to over 10,000 exhibitors, spectators, sponsors, VIP's, special event guests, and news media Event advertisements in mainstream print publications/equestrian trade magazines/news. Inclusion in Official WEF Press Kit distributed to media throughout year BOUTIQUE TENTS & DISPLAY AREAS Vendor space in a variety of sizes available in boutique tents and display areas for periods of up to 12 weeks. Vendor spaces may be used to sell and/or promote sponsor products. HOSPITALITY OPTIONS Special Event Venues for 25-600 guests International Club - Reserved Tables Box Seats and General Admission Tickets PRODUCT PLACEMENT Sponsor products and/or promotional material displayed and distributed throughout the PBIEC showgrounds.
WEF MAILING & E-MAILING LIST Access via mail house and e-mail list to over 10,000 WEF exhibitors for direct mail and e-blast communications WEF WEB SITE Link to the WEF web site which that receives more than 40,000 unique hits per month during the WEF. Website Advertising / Annual advertisement on the WEF website rotating on main page and all support pages (with direct click through to your site) 19
20 Sponsorship Hospitality Option Private members-only hospitality pavilion overlooking the International Grand Prix Arena; an exclusive gathering place for more than 700 private members - horse owners, riders, sponsors, celebrities, business executives.
Major sponsors will receive a VIP reserved table in the International Club throughout the 12-week WEF. Club membership includes complimentary breakfast, lunch & beverage service for up to 6 guests daily Wednesday through Sunday. Dinners will be served during selected evening events.
the international club © ManciniPhotos © ManciniPhotos
21 Sponsorship Hospitality Option The WEF is an exciting and unique venue for hosting special events. Our various tents and pavilions can host hospitality events for groups from 10 to 600 guests. The Special Events Pavilion is positioned on a raised platform with a spectacular view of the International Grand Prix arena. The Pavilion is particularly suited to private, catered hospitality events for 200 - 600 guests. Smaller group events are held in additional ring-side venues including the Wellington Club, The Gallery and the upper Tiki Hut.
Hospitality events sized 10-150 guests may be comfortably accommodated for dinner or cocktails/networking.
special events © ManciniPhotos
Sponsorship Hospitality Option The White Horse Tavern has established a premier dining establishment in Wellington. Located at the Equestrian Club overlooking the Palm Beach International Equestrian Center, the White Horse Tavern is the official caterer at the International Club and for all onsite hospitality functions. The White Horse Tavern is also available to sponsors for private functions from intimate dinners to large corporate hospitality events. white horse tavern © ManciniPhotos © ManciniPhotos
from some of our sponsors and riders: Quotes Dennis Shaughnessy, Chairman of FTI Consulting, the New York Stock Exchange Company that has sponsored the 2009, 2010 and 2011 Winter Equestrian Festival said his company is proud to be associated with the WEF and equestrian sports in general.
The firm is a well known-problem solver in the corporate world. "We are the largest restructuring company in the world," Shaughnessy said. "We are in 26 countries, and we are traded on the New York Stock Exchange. Sports are very important to FTI." Shaughnessy equated his own company's performance to the horse-and-rider equation in equestrian competition. "At FTI we fix tough problems and people have to trust us. I have never seen a sport where you have to have that trust between the horse and rider. That's why this sport is such a good parallel to what we are trying to do." "We think it's the ultimate definition of professionalism and trust.
You have a phenomenal animal in these horses that are great athletes, but the horses have to trust the rider's judgment, when they're going to negotiate the jumps, how they're going to leave out strides, put in strides and they have to trust the rider's judgment of how to negotiate the courses. I think it epitomizes our relationship with our clients. They have to trust us to use our judgment to solve complex problems. This is a great, exciting sport. We think it's a sport that deserves much more media attention." "The amount of work that has been done at this place is really unbelievable. You can go to Spain or Portugal, and it rains.
You can go anywhere in the world, the weather is bad. (FTI WEF) is the best place to be if you want to do show jumping in any division in the first three months of the year, anywhere in the world." - Rodrigo Pessoa, Brazil (based out of Belgium) "The first time I decided to come here was to broaden my horizons in the buying and selling market. The quality of the place is top class, the jumping without doubt is among the best in the world. At this time of the year, there's nothing else that comes close to it anywhere else in the world. If you're actively buying, selling, competing, and riding, this is the top of the tree.
This is like horse heaven. You have a chance to expand your business and bring your grand prix or up-and-coming grand prix horses and give them some experience. This is the best improved circuit in the world, and everyone will be in agreement with that." - Peter Charles, Great Britain "The feeling (during the $500,000 FTI Consulting Finale Grand Prix) was electric. It was like riding at Aachen or Calgary. It seems like the crowd here has gotten a hold on who to root for and it's really fun." -Laura Kraut, USA
Equestrian Sport Productions, LLC 14440 Pierson Road • Wellington, Florida 33414 561.793.5867 www.equestriansport.com Photography Credits Ken Braddick - www.dressage-news.com Susan Egan - www.susanegan.net Elizabeth Hedley David Lominska - www.polographics.com Jack Mancini - www.manciniphotos.com Randi Muster - www.mustphoto.com James Leslie Parker - www.jamesparkerphotography.com Sportfot - www.sportfot.com