SCIENCE & TECHNOLOGY - fair
→
If your browser does not support JavaScript, please read the page content below:
SCIENCE & TECHNOLOGY - fair
→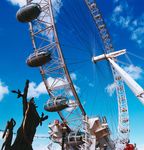 SCIENCE & TECHNOLOGY fair King's Careers & Employability Tuesday 10 – Wednesday 11 October 2017 kcl.ac.uk/careers The Great Hall, Strand 12.30 – 15.30 Sponsored by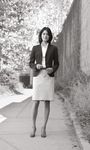 EXHIBITORS FLOOR PLAN Day 1 - Tue 10 October Reply Ltd 1 London Stock Exchange 2 Group Kubrick Group LTD 3 PwC 4 Barclays 5 Infosys Ltd 6 EY 7 Shazam Entertainment Ltd 8 Ericsson UK Ltd 9 Waterstons 10 The Information Lab 11 12 13 Fidessa Plc 14 Dyson Limited 15 Galatea Associates Ltd 16 Schroders 17 FactSet Europe Limited 18 BlackRock 19 Cognizant Technology 20 Solutions UK ltd MThree Consulting 21 Tibra 22 Zuhlke Engineering Ltd 23 Entrance 13 14 15 16 17 23 22 21 20 19 Exit 1 2 3 4 8 9 10 11 12 5 6 7 18 Fire Exit Day 2 - Wed 11 October 1 Government Statistical 2 Service (GSS) Innovative Systems, Inc. 3 Goldman Sachs International 4 Bloomberg 5 6 Capital One UK 7 British Army 8 Accenture 9 Teach First 10 Salesforce 11 12 13 IBM 14 Valiantys 15 FDM Group 16 Government Operational 17 Research Service (GORS) 18 Viagogo 19 Haplo Services Ltd 20 Paddy Power Betfair 21 INEOS 22 23

EXHIBITOR INFORMATION - DAY 1 Put yourself at the heart of the world's financial community. www.lseg.com/graduates Barclays joinus.barclays.com Stand No 5 With over 325 years of history and expertise in banking, Barclays operates in over 40 countries and employs approximately 120,000 people. We're driven by growth, innovation, and our clients and customers. We've deliberately crafted an environment and a culture that's open to new ideas and individual perspectives – and fuelled by collaboration. No matter which area of business you are based in, you'll enjoy the flexibility to find your passion and develop in a host of different directions.
Level of Degree Accepted: Any Role Locations: London, Frankfurt, Midlands, Zurich, Paris, Tel Aviv Number of Positions: 840 BlackRock www.blackrockoncampus.com Stand No 19 BlackRock was founded by eight entrepreneurs who wanted to start a very different company; one that combined the best of a financial leader and a technology pioneer. A company with a singular purpose: making a difference in the lives of the parents, doctors and teachers who entrust us with their money – and their futures – every day. Today, as the world's largest asset manager, with over $5 trillion under management, BlackRock brings together financial leadership, worldwide reach and state-of-the-art technology to provide answers to the millions of investors who entrust their financial futures to the company.
Level of Degree Accepted: Masters, Undergraduate Role Locations: London, Edinburgh, Budapest Cognizant Technology Solutions UK ltd https://www.cognizant.com/careers Stand No 20 Cognizant is a global leader and the fastest-growing global IT services and business process outsourcing solutions provider, helping clients bring the future of work to life. Cognizant's unique approach combines a passion for client satisfaction and technological innovation with deep industry and business process expertise delivered by a global collaborative workforce. We are looking for graduates to join our diverse and international colleagues within Business Consulting, Technology or Domain teams who provide services to our clients across industry sectors.
Level of Degree Accepted: Any Role Locations: UK Dyson Limited careers.dyson.com/early-careers Stand No 15 We're Dyson. A global technology enterprise. We're about better technologies, better ideas and better ways. Reinventing as we go. In 1993, James Dyson launched the first bagless vacuum cleaner. But a lot has changed since then. As we continue to grow, we're exploring new frontiers and traversing the unknown. We transform every category we enter. Our future is bright and the next few years are set to be our busiest yet. 3000 new engineers. 100 new machines. Revolutionising new categories. All by 2020.
Level of Degree Accepted: Masters, Undergraduate Role Locations: Malmesbury Visa Sponsor: Yes Number of Positions: 100+

EXHIBITOR INFORMATION - DAY 1 Ericsson UK Ltd www.ericsson.com/careers Stand No 9 Ericsson Broadcast & Media Services are a global broadcast and media services provider. Working with the strongest media brands on the planet, we bring audiences and content closer together. We are looking for someone with a passion for developing software to work within our Managed Services Platform team. The candidate will have a curious and problem solving mind with some experience of software engineering and a willingness to learn. This is a chance to gain experience in a challenging yet supportive environment which fosters initiative and creativity. Level of Degree Accepted: Undergraduate Role Locations: London Number of Positions: 15 EY www.ukcareers.ey.com/graduates Stand No 7 EY is a global professional services organisation. Our high performing teams operate across four service lines; Assurance, Consulting, Tax and Transactions, to help clients drive innovations on the issues that matter most. For smart, curious graduates, working at EY offers the opportunity to change how world-leading organisations do business, and for graduates, to shape their career their way. If you can see the change the world needs and are smart enough to be part of it, EY is a great place to build the career you want.
Level of Degree Accepted: Any Role Locations: UK Visa Sponsor: Yes Number of Positions: 1000 FactSet Europe Limited www.factset.com/careers Stand No 18 FactSet delivers the world's best insight and information to investment professionals through superior analytics, service, content and technology. When you join our team, you'll receive immediate responsibility and recognition for hard work. Around the globe, FactSet is committed to creating a workplace environment that is hard-working, flexible and fun. Having been voted one of the UK's 'Best Workplaces' consecutively since 2008, FactSet is a great place to start and grow your career.
Level of Degree Accepted: Any Role Locations: London Visa Sponsor: Yes Fidessa Plc www.fidessa.com/careers Stand No 14 Fidessa is a global software company, trusted by 85% of the world's premier financial institutions to provide them with their multi asset trading and investment infrastructure, their market data and analysis as well as their decision making and work-flow technology. $20 trillion worth of transactions flow across our global network each year. Established in 1981 with UK offices in London, Surrey and Northern Ireland; the company has grown to over 1700 employees worldwide with graduate opportunities and limited Summer Internships in software development, client support and implementation. Successful applicants require a computer science or numerate degree.
Level of Degree Accepted: Any Role Locations: Woking, London, Belfast Number of Positions: 40+ Galatea Associates Ltd www.galatea-associates.com Stand No 16 Galatea Associates is a small and growing IT software consultancy that caters primarily to global investment banks. We pride ourselves on combining technological excellence alongside a strong understanding of finance. We have offices in London, Boston and Tampa, each serving a number of different clients. The company promotes a relatively flat hierarchy with minimal formality. Level of Degree Accepted: Undergraduate Role Locations: London Visa Sponsor: No Infosys Ltd www.infosys.com/instep Stand No 6 Infosys Limited (NYSE: INFY) is a global leader in technology services and consulting. From engineering to application development, knowledge management and business process management, we help our clients find the right problems to solve, and to solve these effectively. InStep is Infosys' Global Internship Program for undergraduate, graduate, MBA and PhD students from top academic institutions around the world. This paid internship program, seeks to provide you the opportunity to work with and explore new and emerging technologies, while supporting you gain unparalleled international work experience and build a global network of colleagues. Level of Degree Accepted: Any Role Locations: Bangalore Visa Sponsor: Yes Number of Positions: 5 Kubrick Group LTD www.kubrickgroup.com/join-us Stand No 3 Kubrick is a Technology Consultancy focused on providing Big Data services to many industries. We hire bright STEM graduates into our Graduate Programme, offer industry specific and intensive training, a salary from day one, dedicated career coaches and ongoing development. We bridge the skills gap between academia and what's required in the commercial working world of tech and work with truly exciting clients. Level of Degree Accepted: Any Role Locations: London Number of Positions: 15 London Stock Exchange Group www.lseg.com/graduates Stand No 2 London Stock Exchange Group is an international markets infrastructure business that sits at the heart of the world's financial community. The Group plays a key role in shaping markets, and there are opportunities across a wide range of areas including Capital Markets, Information Services, Post Trade, Technology and Corporate Functions. Now that LSEG's graduate and internship programmes run right across the Group, it's a particularly exciting time to join us. Increasingly, there are opportunities for our graduates to work within one of our many overseas businesses.
Level of Degree Accepted: Undergraduate Role Locations: London Number of Positions: 40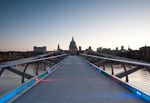 EXHIBITOR INFORMATION MThree Consulting www.mthreealumni.com Stand No 21 Alumni by MThree is a training programme for Graduates that would like a career in Financial Technology Consulting. Our clients are some of the largest global banks, and are constantly searching for bright, motivated graduates to integrate into their teams. The programme will see you trained in a specialist area, before you start working on-site with one our investment banking clients. Most of the work you'll do on site for our clients will require a strong academic background in Science, Technology, Engineering or Mathematics (STEM ). If not STEM, then a strong Business Management or Economics degree is a requirement for a Business Analyst position.
Level of Degree Accepted: Any Role Locations: London, Outer London, Scotland Number of Positions: 30 PWC www.pwc.co.uk/careers/student-jobs.html Stand No 4 We recognise that to bring value to our clients, we need to provide the best advice around technological innovation. With us, you'll be at the forefront of new IT initiatives and explore emerging technologies and trends to help businesses. So, wherever your skills and passions lie; whether that's being an excellent communicator to deliver complex technical information to our clients in a simple yet effective manner, or, you thrive on linking business performance with data and technology, we're sure we have something to offer to you.
Level of Degree Accepted: Any Role Locations: UK Reply Ltd www.reply.eu Stand No 1 Reply is a European consultancy made up of a network of small but highly specialised consultancies. Reply specialises in system design and integration, application management and digital transformation. We look for graduates with a minimum of a 2.1 degree or higher in a technology or business degree. Furthermore, we desire you to be innovative, design and explore new solutions, break new ground, challenge the status quo and have an interest in learning and using new technologies.
Level of Degree Accepted: Any Role Locations: London Visa Sponsor: Yes Schroders www.schroders.com/en/people/starting-out Stand No 17 At Schroders, asset management is our business and our goals are completely aligned with those of our clients – the creation of long-term value. We manage £375.0 billion (EUR 433.5 billion/$487.1billion)* on behalf of institutional and retail investors, financial institutions and high net worth clients from around the world. Our people have always been our most important asset. We have 4000 talented individuals worldwide, close to the markets in which we invest and close to our clients. Schroders has developed under stable ownership for over 200 years and long-term thinking governs our approach to investing, building client relationships and growing our business.
Level of Degree Accepted: Any Role Locations: London, Singapore Number of Positions: 30 Graduate & Intern Opportunities As one of the most trusted and respected names in asset management, we've been creating long term value for clients for over 200 years. Join us, and you'll get immediate responsibility, rapid training and ongoing support to develop your career. For more on what our heritage means for your future, visit www.schroders.com/graduates The investment manager focused on its future leaders. Our long-term success is fuelled by expertise, experience and a unique perspective. That's Schroders.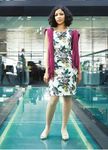 EXHIBITOR INFORMATION - DAY 1/2 Shazam Entertainment Ltd www.shazam.com/careers Stand No 8 Our app creates magic every day. But it doesn't just happen. It takes truly great people to create a truly great product and that's where you come in. We're looking for creative innovators with an obsession for brilliance to help us evolve our business, our products and the way we operate. So if you're a magician in your field, and one that thrives on creativity and innovation, come and talk to Shazam. Level of Degree Accepted: Any Role Locations: London, US Number of Positions: 20 The Information Lab www.thedataschool.co.uk Stand No 11 The Information Lab has a simple mission: to help people make sense of data. We believe that companies which use data well will have better futures than those that don't. To satisfy increasing demand from our clients and a skills shortage in this area, we opened The Data School in June 2015, where you can get the opportunity to become a future Tableau and Alteryx Guru, before working on placements with our blue chip client list. At the end of your two year placement therefore, the data world will be your oyster.
Level of Degree Accepted: Any Role Locations: London Number of Positions: 8 Tibra www.tibra.com Stand No 22 Tibra Capital is a quantitative research and investment group that utilises its shareholder's capital across a broad range of investment strategies. Founded in 2006, we have grown to be a global firm with offices in London, Sydney, Wollongong, Hong Kong and Dubai. Our investment philosophy focuses on a scientific approach using a range of systematic and diversified trading strategies across all asset classes, and superior risk management techniques to manage the exposure of our investments. We use a mix of statistical and fundamental analysis to gain an edge for our investment strategies.
Level of Degree Accepted: Any Role Locations: London Number of Positions: 3 Waterstons www.waterstons.com/careers Stand No 10 Waterstons is an IT consultancy with a difference. Business-focussed and consultancy-led, we work all over the UK, helping customers define, design, develop, deliver, implement and support technology, process and governance architectures as an enabler for improved business performance. We recruit exceptional individuals to aid the future development and progression of our business. We require a passion for technology and continuous learning and encourages people to look at expanding their skills into areas they are interested in.
Level of Degree Accepted: Any Role Locations: Durham, London, Scotland Number of Positions: 3 Zuhlke Engineering Ltd www.zuehlke.com/gb/en/about-us/jobs/ vacancies Stand No 23 Zuhlke Engineering is a leading provider of software development and consulting services to companies across the UK. We are headquartered in Switzerland with 11 locations across Europe, employing over 800 staff and with a track record of over 8,000 successful hardware, software engineering and management consulting projects in all technologies and markets including finance, medical, transportation, telecom, internet and government. What makes us stand out from the herd is customer and staff satisfaction. Level of Degree Accepted: Any Role Locations: London Visa Sponsor: Yes Day Two Accenture www.accenture.com/gb-en/careers/ graduates Stand No 9 As one of the world's largest consulting and technology firms, we hire talented people, people like you, to help our clients achieve their aims – whether that's increasing profits, working with new technologies or offering better customer experiences. It all comes down to the perfect mix of training, support and opportunity. Working for a company with the breadth of expertise and diversity of clients that we have, wherever you join, whatever you want to do, there's an avenue open to you to explore a fulfilling career and get the skills you need now and in the future. Level of Degree Accepted: Masters, Undergraduate Visa Sponsor: Yes Bloomberg www.bloomberg.com/careers/technology/ engineering Stand No 5-6 Do you want to develop software for the world's most advanced financial and business systems? Our software engineers are responsible for creating the world's premiere source for real-time and historical market data and analytics. They are given the responsibility to define, architect, build, and deploy complete systems that anticipate and fulfil our clients' needs. We have internship, placement and permanent software engineering opportunities in 2018, where you'll receive inductions, training and mentoring to ensure you grow and succeed as an engineer.
Level of Degree Accepted: Any Role Locations: London British Army www.army.mod.uk Stand No 8 Joining the British Army, you'll get much more from life than you ever would with a civilian career – you'll have the opportunity to do something that really matters, with a team that are like family to you. You'll have access to world-class training and development, and the chance to gain valuable qualifications. You'll have the chance to make a difference, realise your potential, and make people proud. Soldier or officer, full service or reservist, infantry soldier or nurse – whatever role you're in, the bonds you build here will be unbreakable, and the memories will last forever.
Level of Degree Accepted: Any Role Locations: Worldwide Number of Positions: 220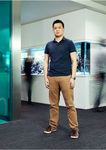 EXHIBITOR INFORMATION - DAY 2 Goldman Sachs International www.goldmansachs.com/careers Stand No 4 The Goldman Sachs Group, Inc. is a leading global investment banking, securities and investment management firm that provides a wide range of financial services to a substantial and diversified client base that includes corporations, financial institutions, governments and individuals. At Goldman Sachs, you will have many opportunities to make an impact. The unique perspectives that our people bring to the firm and their shared passion for working on projects of great global, economic and social significance, help drive progress results.
Level of Degree Accepted: Any Visa Sponsor: Yes Government Operational Research Service (GORS) www.operational-research.gov.uk/ recruitment Stand No 17 Central Government is the biggest business in Britain. Civil Service Operational Research (OR) specialists advise Government on how to make the best possible use of public money. With their skills in problem structuring, modelling and analysis, they help formulate Government policy and find effective ways of putting it into practice. OR analysts use a range of analytical techniques, from detailed statistical analysis, simulation, and mathematical modelling through to workshop facilitation and problem structuring so that they can explore problems and give objective advice. At GORS you can expect to work on projects that challenge your creativity as well as your intellect.
Level of Degree Accepted: Any Role Locations: UK Capital One UK www.capitalonecareers.co.uk/futuretalent Stand No 7 Big ideas brought to life by the brightest folks working together. That's what we're all about at Capital One. We're reinventing money and inspiring lives through our focus on creating helpful, convenient financial products and services that make money work for our customers. We have graduate opportunities across Business Analysis, Data Analysis and Data Science. Level of Degree Accepted: Any Role Locations: London, Nottingham Visa Sponsor: Yes Number of Positions: 50+ FDM Group www.fdmgroup.com Stand No 16 As the UK's leading IT Graduate Employer, FDM has launched the careers of over 1,100 graduates in 2016. You'll start your journey towards becoming an IT Consultant in one of our 3 academies with fully-funded training as well as mentoring support throughout your career at FDM. Following the training, you'll provide professional consultancy services to one or more of our clients across the UK. Whether you have a background in IT or not, what matters most is your passion for technology and innovation. Level of Degree Accepted: Any Role Locations: UK Visa Sponsor: Yes Number of Positions: 1000+ Name sahar Major coMputer scieNce software eNgiNeeriNg fiNaNciaL LeaDer techNoLogY pioNeer
EXHIBITOR INFORMATION - DAY 2 Teach First graduates.teachfirst.org.uk Stand No 10 If you're looking for a challenge – one where you can use your intelligence and personality to help solve one of the country's biggest problems – Teach First has a unique opportunity for you. The link between how well you do in life and how much your family earns is stronger in the UK than almost anywhere in the developed world. We're changing this and you can too. Young people in low-income communities need leaders to bring out the best in them. We support exceptional people like you to become leaders through our two-year Leadership Development Programme in schools across the country. Apply now for a career-defining opportunity.
Level of Degree Accepted: Undergraduate Role Locations: UK Viagogo www.workatviagogo.com Stand No 19 Viagogo is on a mission to revolutionise the way people get tickets to live events, making it possible for anyone, anywhere in the world to see their favourite artists, teams or shows live. We've helped millions of people from almost every country attend live events, and we're just getting started. We believe creative individuals with innovative ideas are the engine for our rapid growth, so we're looking for the world's smartest problem-solvers to come make meaningful and measurable improvements impacting millions of people. Level of Degree Accepted: Masters, Undergraduate Role Locations: London Visa Sponsor: Yes Number of Positions: 20 Paddy Power Betfair paddypowerbetfair.jobs/graduates Stand No 21 At Paddy Power Betfair we're bold thinkers and technological innovators. We have the resources and reach of a global group with market-leading brands on three continents, but we also have a really bold and agile approach to the way we do business. We design and engineer new products and technology for millions of customers; support high-volume, real-time tracking applications and mission critical websites all across the world; we live stream 100,000 sporting events per year. With Graduate Programmes Technology including Infrastructure, Data, Security, Development and Product we have a wealth of opportunities for you to learn and grow a successful career with us.
Level of Degree Accepted: Any Role Locations: London, Dublin Number of Positions: 22 Salesforce www.salesforce.com/company/futureforce Stand No 11 Salesforce empowers companies to connect with their customers in a whole new way. Our company has reached great heights, including being named one of Forbes's "World's Most Innovative Company" six years in a row and one of Fortune's "100 Best Companies to Work For" nine years in a row. We are the fastest growing of the top 10 enterprise software companies, and this level of growth equals incredible opportunities to grow a career at Salesforce.
Level of Degree Accepted: Any Visa Sponsor: Yes Number of Positions: 200-250 INEOS www.ineos.com Stand No 22 INEOS is one of the largest petrochemical companies in the world, employing, together with its joint ventures, around 18,500 people across 105 sites in 22 countries. Our products make a significant contribution to saving lives, improving health and enhancing standards of living for people around the globe. If you thrive on a challenge and are prepared to push yourself to develop further, then INEOS' open and direct approach to business will give you the opportunity to develop quickly, in a real job with real responsibilities from day one. Level of Degree Accepted: Any Innovative Systems, Inc. www.innovativesystems.com/careers Stand No 3 Innovative Systems is one of the fastest growing global leaders in the development and delivery of high performance software data management, master data management, and risk/compliance solutions and services. Our powerful solutions give our clients a more complete picture of their valued customers – allowing them to make better, more highly-informed business decisions. When you join the team at Innovative, you'll become a vital part of bringing these industry-leading technology solutions to life. If you have passion and are looking for chal- lenge and opportunity – consider making your next move to Innovative!
Level of Degree Accepted: Any Role Locations: London Number of Positions: 3 Government Statistical Service (GSS) gss.civilservice.gov.uk Stand No 2 The Government Statistical Service (GSS) is at the heart of the data function of government and collects, analyses and publishes official statistics to help government, business, and the public understand the current state of the UK economy and society. As a statistician you will use your expertise and develop Data Science skills to tackle the big issues affecting society. Your relevant and timely advice will contribute to the GSS vision of 'Better Statistics, Better Decisions'. Level of Degree Accepted: Masters, Undergraduate Number of Positions: 3 Haplo Services Ltd haplo-services.com/kcl Stand No 20 We're recruiting graduate software developers to build open source research information management systems for universities. Joining us will give you opportunities to learn about the entire life-cycle of software development and hosting applications. You don't need any particular experience. If you understand how computers work, we're really good at helping you learn everything else you need to know. If you want to become the best software developer you can, we want to talk to you, no matter your background or degree subject. Level of Degree Accepted: Masters, Undergraduate Role Locations: London Number of Positions: 3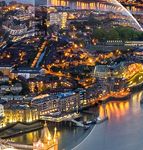 WHAT WE OFFER KING'S CAREER CONNECT Other upcoming events that you may enjoy: 18 Oct 6 Nov 13.00 – 15.00 12.30 – 15.30 NMS: Opportunities for Placement Years Careers Options fair Finance & Accountancy with a STEM Degree Software Development Tech Consultancy Big Data Cyber Security 25 Oct 8 Nov 15 Nov 22 Nov 29 Nov 13.00 – 15.00 13.00 – 15.00 13.00 – 15.00 13.00 – 15.00 13.00 – 15.00 Discover Careers In... kcl.ac.uk/careerconnect This brochure was correct at the time of going to print. King's CareerConnect is our online careers portal. Use it to arrange appoint- ments, book your place at events and search for jobs and opportunities. • Book one-to-one appointments with Careers Consultants • Search for part-time work, placements, internships and graduate-level opportunities • Set alerts and reminders for new opportunities and events • View and book our career events All of this, all in one place How to book an appointment • All appointments are released daily at 07.00 on CareerConnect (Practice Interviews should be booked at least 24 hours in advance) • Once logged in, select 'Search & Book' under Appointments • Browse through the appointments available to you and select one to book • You will receive a conformation email shortly afterwards • All meetings with a Careers Consultant must be booked via CareerConnect • Current students are automatically registered with CareerConnect and you can use your network ID and password to login • The first time you login, you will be asked to set up your profile to recieve targeted emails from employers and tailored information.
How to access CareerConnect
I'M DEVELOPING THE PRODUCT, NOT JUST WRITING THE CODE. Engineering at Bloomberg works on some of the most fascinating — and influential — technical challenges in business and finance. We're looking for top developers with a passion to design, build and deploy solutions that have a real impact on financial markets worldwide. Are you ready to make your mark? bloomberg.com/careers /bloombergcareers Kai, Engineering