Bare Root Perennials Catalogue 2018 - Darwin Plants
If your browser does not support JavaScript, please read the page content below: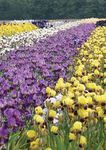 1 Dear Darwin Plants Customer, We proudly present to you our Perennial Bare Root Catalogue for 2018. As you probably noticed, the layout and colours have changed extensively. This Summer of 2017, Darwin Plants will move location to a brand new facillity in Rijsenhout, The Netherlands. This move will help us to serve you even better in the future. Being part of the 'Kébol' organisation will not change anything in how we at Darwin Plants work with you. We are convinced it creates more opportunities for you as a customer in doing business with us! As we do every year, we have added many new varieties to the range so that you the customer have the best selection of varieties from which to choose.
Our goal is to provide you with outstanding quality bare root, so that you are able to succesfully grow and sell these plants. With our experienced staff, our goal is to help you achieve this. We are proud to offer you:
A wealth of skill and an experienced staff on hand to guide you from variety selection to cultural support. For information please contact: info@darwinplants.com
A dedicated customer service team that can help you with all your order and shipping enquiries. For information please contact: info@darwinplants.com
A knowlegable Perennial sales team, here to advise you which varieties to grow and how to grow them successfully. For information in the USA and Canada, please contact: mvanduyn@darwinplants.com or fmeiland@darwinplants.com.
For information outside of the USA and Canada, please contact: kvandermeij@darwinplants.com Thank you for choosing Darwin Plants as your bare root supplier and I hope you have a successful season. Fred Meiland GENERAL MANAGER 2018 PERENNIAL BARE ROOT CATALOGUE Mark van Duyn Kees van der Meij Kébol facility in Rijsenhout, The Netherlands Fred Meiland
2 Flowering months Hardiness Growing Zones Partial sun Shade Scented Cut flower Full sun Eventual garden height Award Winner Key to Catalogue Symbols Quality performers (P) Protected Zones Non-Edible Plant 7-13 Great and Most Popular Bare Root Landscape Varieties 3 Why Darwin Plants Bare Root 4-6 Most Popular and Affordable Varieties 14 Ordering Information 15-22 2018 NEW Perennial Bare Root Varieties 111-113 Cultural Instructions Inside Back Cover Terms & Conditions 114-119 USPP & Plant Breeders' Rights 2018 TABLE OF CONTENTS 23-110 2018 Perennial Bare Root Varieties Catalogue Images On request, customers are able to use the images in our catalogue.
Images owned by Darwin Plants are free of charge. Please send your image requests to: fvanderveek@darwinplants.com Images owned by Visions Pictures photography, will need to be acquired directly from Visions Pictures. For more information, visit: www.visionspictures.com 120 Promotional advertisement: How To Plant Bare Root Video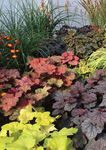 3 The most comprehensive and creative range of bare root Perennials on the market. All sourced from cutting-edge genetics and breeders around the world. With 28 years experience in this market, Darwin Perennials has built a strong reputation for high quality bare roots, innovative varieties and vast knowledge of its products. 15cm Label not shown actual size * Bare root sizes will vary from genus to genus and variety to variety. Your bare root looks like this...it's vernalised and ready to flower in the first year. All Darwin products are carefully graded to give consistently high quality and uniform bare roots in every package.
WHY DARWIN PLANTS BARE ROOT? http://www.darwinplants.com/site/darwin.asp#movie In a matter of just weeks a high quality, premium Perennial is available for sale.
An inside look at the Darwin Bare Root process On request, all Darwin Perennial bare roots are supported with a large colour pot tag. Full cultural step-by-step instructions are supplied with every order on how to pot and grow your bare roots for the best possible start. See Us Online!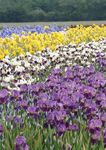 4 Background image: Sedum 'Carl' Most Popular and Affordable Varieties Astilbe Younique Red Astilbe Younique Pink Brunnera macrophylla Crocosmia Emily McKenzie Crocosmia Lucifer Dicentra spectabilis Dicentra Luxuriant Geranium sanguineum Max Frei Geranium sanguineum Ankum's Pride Geranium Johnson's Blue Geranium Elke Geranium Ingwersen's Variety Hemerocallis Pardon Me Hemerocallis Stella d 'Oro Hosta First Frost Hosta Guacamole Hosta Patriot Iris Butter and Sugar Iris Caesar's Brother Liatris floristan Violet Paeonia lactiflora double Pink Paeonia lactiflora double Red Paeonia lactiflora double White Salvia Lyrical Blues Sedum Carl
Astilbe Younique Pink (P) Brunnera macrophylla Crocosmia 'Emily McKenzie' Crocosmia 'Lucifer' Dicentra 'Luxuriant' Dicentra spectabilis Geranium sanguineum 'Max Frei' Astilbe Younique Red (P) Geranium sanguineum 'Ankum's Pride' Geranium 'Johnson's Blue' Geranium 'Elke' Geranium 'Ingwersen's Variety' 5 Most Popular and Affordable Varieties
Hosta 'Guacamole' Hosta 'Patriot' Salvia 'Lyrical Blues' (P) Hemerocallis 'Pardon Me' Hemerocallis 'Stella d'Oro' Hosta 'First Frost' Iris 'Butter and Sugar' Iris 'Caesar's Brother' Most Popular and Affordable Varieties Liatris 'Floristan Violet' Paeonia lactiflora double Pink Paeonia lactiflora double Red Paeonia lactiflora double White 6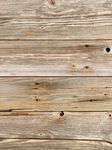 Allium Summer Beauty Astilbe chinensis Visions Astilbe Burgundy Red Astilbe Ellie Brunnera Jack Frost Dicentra spectabilis Dicentra Red Fountain Echinacea Salsa Red Epimedium Sulphureum Geranium Brookside Geranium Rise and Shine Geranium Sweet Heidi Helenium Ruby Tuesday Helenium UFO Carmen Hemerocallis Stella d'Oro Hemerocallis Happy Returns Hemerocallis Entrapment Hemerocallis Chicago Apache Hosta Blue Vision Hosta August Moon Hosta Francee Hosta Guacamole Hosta Frances Williams Hosta Paul's Glory Great and Most Popular Bare Root Landscape Varieties Ligularia Britt-Marie Crawford Ligularia The Rocket Monarda Balmy Purple Paeonia Alexander Fleming Paeonia Kansas Paeonia Festiva Maxima Perovskia Little Spire Rudbeckia Pot of Gold Salvia Lyrical Blues Sedum Autumn Joy Sedum Xenox 7 Background image: Brunnera 'Jack Frost'
9 9 Echinacea 'Salsa Red' Geranium 'Brookside' Astilbe chinensis 'Visions' Dicentra spectabilis Allium 'Summer Beauty' Astilbe 'Burgundy Red' Astilbe 'Ellie' Dicentra 'Red Fountain' (P) Geranium 'Sweet Heidy' Brunnera 'Jack Frost' Epimedium 'Sulphureum' Geranium 'Ingwersen's Variety'
10 Background image: A Mix Of Heuchera Great and Most Popular Bare Root Landscape Varieties
Hosta 'August Moon' Hosta 'Blue Vision' Hosta 'Francee' Hosta 'Guacamole' 11 Hosta 'Frances Williams' Hosta 'Paul's Glory' Helenium UFO 'Carmen' Hemerocallis 'Happy Returns' Helenium 'Ruby Tuesday' (P) Hemerocallis 'Stella d'Oro' Hemerocallis 'Entrapment' Hemerocallis 'Chicago Apache'
12 Great and Most Popular Bare Root Landscape Varieties Background image: Paeonia 'Bowl of Beauty'
13 Ligularia 'The Rocket' Rudbeckia 'Pot of Gold' Salvia 'Lyrical Blues' Sedum 'Autumn Joy' Sedum 'Xenox' Ligularia 'Britt-Marie Crawford' Monarda 'Balmy Purple' Paeonia 'Alexander Fleming' Paeonia 'Festiva Maxima' Perovskia 'Little Spire' Paeonia 'Kansas'
14 Ordering Information For best availability for your desired ship, please order early. Shipment dates cannot be altered after November 15, 2017 Our packing process begins on November 15, so no changes to your order can be made after this date.
Although we do accept orders after this deadline, the selection will be more limited and some varieties will be unavailable. An acknowledgment will be mailed to you as soon as we have processed your order. All orders are subject to crop conditions. We have a long growing season and many unforeseen problems may occur which can damage crops and thereby reduce the amount of plants available. Every effort is made to fulfill orders, but the availability of a particular variety cannot always be guaranteed until we begin shipping. Therefore, we may have to cancel some items from your order at a later date.
ORDERING POT TAGS United Kingdom & Ireland Pot tags are automatically included with your bareroot order. If you do not wish to receive tags, please clearly specify this information when you send or call in your order. Unless otherwise stated we will send 1 tag per plant. Rest of the World Pot tags are only shipped upon request. You can request tags for your complete order by checking the relevant box on the order form. Unless otherwise stated we will send 1 tag per plant. For the following items the tag multiple is one tag per three corms. Convallaria majalis, Crocosmia and Liatris (except for Kobold) Each tag includes full English descriptive information and notes on care and usage.
MULTIPLES Product is packed in multiples of 25, with one exception: Paeonies can be ordered in multiples of 5. Bare Root Perennial Ordering Information
15 New Varieties 2018 Acanthus (Bear's Breeches) spinosus
Lilac pink flowers on dark green foliage JulAug 100cm Zones 6-10 Achillea (Yarrow) 'Walther Funcke' millefolium
Deep orange red flowers Aconitum (Monkshood) 'Royal Flush'
Dark purple/blue hooded flowers above red to green foliage JunSep 70cm Zones 4-8 JulSep 100cm Zones 4-8 Agapanthus (African Lily) 'Twister'
Large blue with white flowers
Compact growth habit JunJul 70cm Zones 6-9 Agapanthus (African Lily) 'Peter Pan'
Spectacular blue flowers
Good for growing in containers JulAug 35cm Zones 7-10 Agapanthus (African Lily) 'Silver Moon'
Blue flowers on variegated foliage JulAug 70cm Zones 7-10 Allium 'Globemaster'
Large blue flowers on strong stems Allium 'Purple Sensation'
Large purple flowers on strong stems Allium 'Millennium'
Many smaller intense pink flowers JunJul 60cm Zones 4-8 Astilbe (False Spirea) 'Delft Lace'
Light pink flowers on red stems
Blue green foliage Astilbe (False Spirea) 'Fanal' arendsii
Dark red flowers on strong plant Astilbe (False Spirea) 'Freya' arendsii
Intense deep pink flowers
Great border plant MayJul 90cm Zones 6-10 JunSep 40cm Zones 5-9 MayJul 80cm Zones 6-10 JunJul 50cm Zones 4-8 JunJul 55cm Zones 4-8
16 New Varieties 2018 Astilbe (False Spirea) 'Happy Spirit' arendsii
Creamy white flowers on red stems
Glossy foliage Astrantia (Masterwort) 'Sparkling Stars Pink'
Bright pink flowers
Flowers attract bees and butterflies Bergenia (Pig Squeak) 'Dark Margin'
Magenta purple flowers
Leathery green leaves with red edges AprMay 40cm Zones 4-8 Campanula (Bellflower) 'Iridescent Bells' (P)
Unique purple flowerbuds and lavender blue flowers JunJul 55cm Zones 5-9 AugOct 110cm Zones 3-8 Cimicifuga (Bugbane) 'Chocoholic'
Mauve pink flowers on purple foliage Clematis 'Cassandra' heracleifolia
Clusters of dark blue flowers
Flowers are scented Dicentra (Bleeding Heart) 'Spring Gold' formosa
Soft pink flowers
Chartreuse yellow foliage MayJul 40cm Zones 3-8 Echinacea (Coneflower) 'Cherry Fluff'
Double lime green and pink flowers
Compact plants JunAug 50cm Zones 4-9 Echinacea (Coneflower) 'Marmalade'
Spectacular double orange flowers JunAug 75cm Zones 4-9 Eremurus (Foxtail Lily) 'Cleopatra'
Orange red flowers on strong stems Eremurus (Foxtail Lily) 'Pinokkio'
Orange yellow flowers Eremurus (Foxtail Lily) 'Shellford'
Mixed blend of colours JunJul 55cm Zones 4-8 JunSep 60cm Zones 4-7 JunAug 100cm Zones 5-9 MayJun 130cm Zones 6-10 MayJun 110cm Zones 6-10 MayJun 110cm Zones 6-10
17 New Varieties 2018 Filipendula (Meadow Sweet) 'Variegata' ulmaria
White flowers on green foliage with yellow edges Geranium (Cranesbill) 'Jolly Jewel Night' cinereum
Deep pink flowers on a compact strong plant JunAug 25cm Zones 4-9 Geranium (Cranesbill) 'Rozanne® '
Long blooming award winning Geranium JunOct 35cm Zones 4-9 Geum (Avens) 'Apricot Pearl'
Semi double apricot flowers
Early bloomer AprMay 45cm Zones 5-9 Geum (Avens) 'Pink Fluffy'
Pink purple flowers with a unique flower form AprMay 45cm Zones 5-9 Hemerocallis (Daylily) 'Antique Linen'
Ivory with burgundy eye and edge
Fragrant tetraploid flowers JunAug 70cm Zones 3-9 Hemerocallis (Daylily) 'Carrick Wildon'
Orange red blend flowers with orange tips and a yellow throat JunAug 70cm Zones 3-9 Hemerocallis (Daylily) 'Dancing On Air'
Red spider type flower above with green throat
Re-blooming flower JunAug 75cm Zones 3-9 Hemerocallis (Daylily) 'Crinkled Fantasy'
Cream-yellow flowers with red throat
Re-blooming flower JunAug 55cm Zones 3-9 Hemerocallis (Daylily) 'Dragon Flight'
Linen yellow re-blooming flowers with violet eye and green throat JunAug 70cm Zones 3-9 Hemerocallis (Daylily) 'Helix'
Bordeaux red spider type flower above with green throat JunAug 80cm Zones 3-9 Hemerocallis (Daylily) 'Lavender Blue Baby'
Wide lavender re-blooming flowers with blue center and green throat JunAug 75cm Zones 3-9 JulSep 70cm Zones 3-9
18 New Varieties 2018 Hemerocallis (Daylily) 'Snaggle Tooth'
Rich dark pink flowers with white edges JunAug 55cm Zones 3-9 35cm Zones 3-9 JunJul Hosta (Funkia) 'Bobcat'
Tetraploid sport of H. Wolverine
Purple flowers
Medium size Hosta 40cm Zones 3-9 JunJul Hosta (Funkia) 'Luna Moth'
Dark green leaves with bright green/yellow margins 25cm Zones 3-9 JunJul Hosta (Funkia) 'Monster Ears'
Green sport of H. Sunset Grooves
Thick green leaves
Medium size Hosta 35cm Zones 3-9 JunJul Hosta (Funkia) 'Velvet Moon'
Tetraploid version of H. Abique Moonbeam
Medium to large Hosta 30cm Zones 3-9 JunJul Hosta (Funkia) 'White Dove'
Lanceolate green leaves with a white edge
Medium size Hosta MayJun Zones 3-9 55cm MayJun Zones 3-9 60cm MayJun Zones 3-9 70cm MayJun Zones 3-9 65cm MayJun Zones 3-9 60cm MayJun Zones 3-9 65cm Iris Peacock Butterfly® Series 'Black Joker™ ' sibirica (Siberian Iris)
Unique variety with three colours
Rich flowering Iris Peacock Butterfly® Series 'Charming Billy™ ' sibirica (Siberian Iris)
Red violet petals with yellow signals
Light blue styles Iris Peacock Butterfly® Series 'Jerry Murphy™ ' sibirica (Siberian Iris)
Spectacular mix of copper, cream, gold, peach and yellow in the flower Iris Peacock Butterfly® Series 'Miss Apple™ ' sibirica (Siberian Iris)
Medium red flowers blended with yellow
Violet red styles Iris Peacock Butterfly® Series 'Painted Woman™ ' sibirica (Siberian Iris)
Pearl coloured standard with red-violet veins Iris Peacock Butterfly® Series 'Paprikash™ ' sibirica (Siberian Iris)
Violet peach flowers with red speckles
Bright yellow signal
19 New Varieties 2018 JunJul 50cm Zones 5-8 Iris 'Black Form' chrysographes
Deep purple almost black flowers JunJul 85cm Zones 4-9 Iris 'Angel Mountain' ensata
Large blue and white flowers with yellow signals in the center JunJul 100cm Zones 4-9 Iris 'Blue Mandarin' ensata
Large dark blue flowers with yellow signals JunJul 90cm Zones 4-9 Iris 'Eileen's Dream' ensata
Large maroon velvet flowers AprMay 25cm Zones 4-8 Iris 'Demon' (Pumila Dwarf Bearded Iris)
Dark purple flowers with yellow beard
Compact plant AprMay 25cm Zones 4-8 Iris 'Larrikin' (Pumila Dwarf Bearded Iris)
Deep purple flowers with white background Iris 'How Audacious' sibirica
Spectacular colours of purple with yellow MayJun Zones 3-9 80cm Iris 'Not Quite White' sibirica
Almost white flowers
Good for containers MayJun Zones 3-9 70cm MayJun Zones 3-9 80cm AprMay Zones 4-8 65cm MayJun Zones 3-9 65cm MayJun Zones 3-9 70cm Iris Peacock Butterfly® Series 'Pennywhistle™ ' sibirica (Siberian Iris)
Violet flowers with gold signals changing to yellow and cream Iris Peacock Butterfly® Series 'Unbuttoned Zippers' sibirica (Siberian Iris)
Blend of yellow, red and violet flower Iris Peacock Butterfly® Series 'Uncorked™ ' sibirica (Siberian Iris)
A blend of grey, smoke, beige, mustard and glowing periwinkle Iris Peacock Butterfly® Series 'White Amber™ ' sibirica (Siberian Iris)
Creamy white flowers with yellow edges
Lavender pink falls
20 New Varieties 2018 Kniphofia (Torch Lily) 'Incandesce'
Most red flowered Kniphofia on the market JulSep 110cm Zones 6-9 Ligularia (Golden Ray) 'Pandora' dentata
Most compact Ligularia available
Yellow/orange flowers on dark foliage JulSep 30cm Zones 4-8 Nepeta (Catmint) 'Junior Walker'
Many blue flowers on compact plant
Popular variety Paeonia (Peony) 'Border Charm' (Itoh)
Semi double red flowers with red center MayJun 60cm Zones 4-8 Paeonia (Peony) 'Canary Brilliants' (Itoh)
Creamy yellow flowers with apricot hues in center MayJun 75cm Zones 4-8 Paeonia (Peony) 'Cora Louise' (Itoh)
Striking large semi double white flowers with lavender flares MayJun 65cm Zones 4-8 Paeonia (Peony) 'Bella Donna' (Lactiflora Double)
Beautiful strong pink double flowers MayJun 100cm Zones 4-8 Paeonia (Peony) 'Big Ben' (Lactiflora Double)
Large deep maroon, double red flowers MayJun 80cm Zones 4-8 Paeonia (Peony) 'Gay Paree' (Lactiflora Double)
Double pink with white anemone type flowers MayJun 90cm Zones 4-8 JunAug 35cm Zones 5-9 AprMay 25cm Zones 4-8 Iris 'Tickety Boo' (Pumila Dwarf Bearded Iris)
Soft pink flowers with blue beard
Compact plant Iris 'Spindazzle' sibirica
Light rose standards, violet halo around golden blaze MayJun Zones 3-9 75cm Ligularia (Golden Ray) 'Twilight' dentata
Intense yellow flowers
Dark foliage JulSep 60cm Zones 4-8
21 New Varieties 2018 Paeonia (Peony) 'Hillary' (Itoh)
Semi double pink flowers that age to cream MayJun 80cm Zones 4-8 Paeonia (Peony) 'Lollipop' (Itoh)
Semi double bright yellow flowers with dark purple stripes MayJun 70cm Zones 4-8 Paeonia (Peony) 'Pastel Splendor' (Itoh)
Single white flowers with shades of pink and yellow MayJun 75cm Zones 4-8 Paeonia (Peony) 'Scarlet Heaven' (Itoh)
Single flowers with deep red petals surrounding golden anthers MayJun 70cm Zones 4-8 Paeonia (Peony) 'Lady Liberty' (Lactiflora Double)
Double pink flowers with white bomb MayJun 90cm Zones 4-8 Paeonia (Peony) 'Raspberry Sundae' (Lactiflora Double)
Double flowers with cream petals and raspberry shades MayJune 90cm Zones 4-8 Paeonia (Peony) 'Red Spider' (Lactiflora Double)
Intense red-rose double flowers
Good grower MayJun 80cm Zones 4-8 Paeonia (Peony) 'Green Lotus' (Lactiflora Single)
Lime green blooms with pink overtones
Yellow center MayJun 70cm Zones 4-8 Paeonia (Peony) 'Honey Gold' (Lactiflora Single)
Yellow center surrounded by white petals MayJun 80cm Zones 4-8 Paeonia (Peony) 'Le Charme' (Lactiflora Single)
Dark pink flower petals surround a yellow center
Fragrant Paeonia (Peony) 'Tom Cat' (Lactiflora Single)
Creamy yellow center against a backdrop of carmine red MayJun 80cm Zones 4-8 Paeonia (Peony) 'White Cap' (Lactiflora Single)
Raspberry single flowers with ivory and pink staminoidia MayJun 90cm Zones 4-8 MayJun 110cm Zones 4-8
22 New Varieties 2018 Phlox 'Smokey' paniculata
Mauve flowers with violet pink center Phlox 'Tatjana' paniculata
Purple flame flowers with white heart Phlox 'Zenobia' paniculata
Dark pink flowers
Disease resistant Potentilla (Cinquefoil) 'Esta Ann'
Yellow flowers with red center Salvia (Meadow Sage) 'Blue Bouquetta' nemorosa
Blue-purple flowers
Rich flowering JunSep 25cm Zones 4-9 Salvia (Meadow Sage) 'Rose Marvel' nemorosa
Large deep pink flowers
Grey Green foliage Sedum (Stonecrop) 'Censation Tropical Night'
Bright red flowers
'Matrona' type JulSep 40cm Zones 3-8 Sedum (Stonecrop) 'Firecracker'
Shiny red foliage with pink flower heads
Sun tolerant JulOct 25cm Zones 3-9 Roots are packed in strong large boxes that protect them during shipping! JulSep 75cm Zones 4-8 JulSep 90cm Zones 4-8 JulSep 75cm Zones 4-8 JulSep 35cm Zones 4-9 MayJul 30cm Zones 4-9 Phlox 'Katja' paniculata
Dark purple flowers with a white center JulSep 75cm Zones 4-8
23 Acanthus | Achillea Achillea (Yarrow) Rainbow™ Series 'Tricolor' millefolium
Large yellow with red edge flat flowerheads
Strong stems JunSep 60cm Zones 4-8 Achillea (Yarrow) Rainbow™ Series 'Summerwine' millefolium
Large pink to wine coloured flat flowerheads
Strong stems JunSep 60cm Zones 4-8 Achillea (Yarrow) Rainbow™ Series 'Sparkling Contrast'
Large red with yellow eye flat flowerheads
Strong stems JunSep 60cm Zones 4-8 Achillea (Yarrow) Rainbow™ Series 'Creme de la Creme'
Large creme flat flowerheads
Strong stems JunSep 60cm Zones 4-8 Acanthus (Bear's Breeches) mollis
Spikes of showy mauve bracts revealing white flowers
Semi-evergreen foliage JunAug 90cm Acanthus (Bear's Breeches) 'Mornings Candle'
Very decorative purple flowers with prickly purple foliage
Decorative all the way until fall JunAug 75cm Zones 6-10 Zones 6-10 Achillea (Yarrow) Rainbow™ Series 'Yellow Bouquet'
Large yellow flat flowerheads
Strong stems JunSep 60cm Zones 4-8 Achillea (Yarrow) Song Siren™ Series 'Laura' millefolium
Sprays of non-fading, ruby red flowers with extra-large white eyes JunSep 40cm Zones 4-8 Achillea (Yarrow) Song Siren™ Series 'Pretty Belinda' millefolium
Compact and upright habit
Strongly colored pink flowers JulSep 50cm Zones 4-8 Achillea (Yarrow) Song Siren™ Series 'Pretty Woman' millefolium
Non-fading pink blooms highlight the sturdy, upright, well-branched stems JunSep 60cm Zones 4-8 Achillea (Yarrow) 'Love Parade' sibirica
Glossy dark leaves with compact pink daisy flowers JunSep 60cm Zones 4-8 Acanthus (Bear's Breeches) spinosus
Lilac pink flowers on dark green foliage JulAug 100cm Zones 6-10
24 Achillea | Aconitum | Agapanthus Achillea (Yarrow) 'Terracotta' millefolium
Unusual brownish orange flowers that fade through shades of golden yellow JunSep 60cm Achillea (Yarrow) 'Moonshine'
Profusely blooming plants with aromatic foliage
Flat clusters of lemon-yellow flowers JunSep 60cm Zones 4-8 Zones 4-8 Aconitum (Monkshood) 'Arendsii' carmichaelii
Large blue flowers
Produces excellent cuts, one of the best Aconitums JunAug 100cm Zones 4-8 Aconitum (Monkshood) fischeri
Shorter plant with spikes of large purple-blue hooded flowers JunAug 63cm Aconitum (Monkshood) napellus
Blue flowers and very finely divided foliage JunAug 90cm Aconitum (Monkshood) 'Album' napellus
White flowers and very finely-divided foliage JunAug 90cm Zones 4-8 Zones 4-8 Zones 4-8 Aconitum (Monkshood) 'Eleonara' x cammarum
Off-white flowers with a very narrow blue edge JunAug 100cm Aconitum (Monkshood) 'Stainless Steel' x cammarum
Steel-blue flowers on loosely branched spikes JunAug 100cm Zones 4-8 Zones 4-8 Agapanthus (African Lily) 'Back in Black'
Jet black stems with dark purple-blue flowers which open from near black buds JulAug 65cm Zones 6-10 Achillea (Yarrow) 'Red Velvet' millefolium
Dark rosy-red flowers that don't fade
One of the best reds JunSep 50cm Zones 4-8 Achillea (Yarrow) 'Walther Funcke' millefolium
Deep orange red flowers JunSep 70cm Zones 4-8 Aconitum (Monkshood) 'Royal Flush'
Dark purple/blue hooded flowers above red to green foliage JulSep 100cm Zones 4-8
25 Agapanthus | Alchemilla | Allium | Anchusa Agapanthus (African Lily) 'Polar Ice' africanus
Large round white flowerheads on strong stems JulAug 90cm Zones 6-10 Agapanthus (African Lily) 'Blue Velvet'
Neat clumps of mid to deep green foliage, flowers deep violet blue JulAug 80cm Zones 6-10 Agapanthus (African Lily) 'Headbourne Hybrids'
Large rounded umbels of deep-violet to pale-blue trumpet-shaped flowers JulAug 120cm Zones 6-10 Alchemilla (Lady's Mantle) mollis
Citrus-yellow flowers over a cushion-like bush of rounded, gray-green woolly-textured foliage MayAug 45cm Zones 4-8 Allium 'Summer Beauty'
Lush green foliage, consistent through the growing season
Nice round, lavender flowers appear above the foliage MayAug 50cm Zones 4-9 Anchusa 'Loddon Royalist' azurea
Tall bushy plant with blue buttercup-like flowers JunAug 90cm Zones 3-8 Agapanthus (African Lily) 'Peter Pan'
Spectacular blue flowers
Good for growing in containers JulAug 35cm Zones 7-10 Agapanthus (African Lily) 'Silver Moon'
Blue flowers on variegated foliage JulAug 70cm Zones 7-10 Agapanthus (African Lily) 'Twister'
Large blue with white flowers
Compact growth habit JunJul 70cm Zones 6-9 Allium 'Globemaster'
Large blue flowers on strong stems MayJul 90cm Zones 6-10 Allium 'Millennium'
Many smaller intense pink flowers JunSep 40cm Zones 5-9 Allium 'Purple Sensation'
Large purple flowers on strong stems MayJul 80cm Zones 6-10
26 Anemone Anemone (Windflower) 'Elfin Swan' (P)
Small white flowers with violet blue flowers AugOct 60cm Zones 4-8 Anemone (Windflower) leveillei
Early-blooming species bearing many smallish, single white flowers, flushed blue on the underside JunJul 50cm Zones 4-8 Anemone (Windflower) 'Crispa' hupehensis
Large, ruffled, crispate foliage which is very decorative even before the flowers appear
Single pink flowers AugOct 50cm Anemone (Windflower) 'Praecox' hupehensis
Single dark-pink flowers on lower-growing plants
Earlier bloomer AugOct 50cm Anemone (Windflower) 'September Charm' hupehensis
Large, single rose-pink flowers AugOct 90cm Zones 4-8 Zones 4-8 Zones 4-8 Anemone (Windflower) 'Honorine Jobert'
Single, pure white flowers
Very floriferous AugOct 90cm Anemone (Windflower) 'Andrea Atkinson'
Single, pure white flowers
One of the most vigorous cultivars AugOct 88cm Anemone (Windflower) 'Königin Charlotte' x hybrida
Large, semi-double, mid pink flowers AugOct 90cm Zones 4-8 Zones 4-8 Zones 4-8 Anemone (Windflower) 'Robustissima' tomentosa
Single china-pink flowers
Hardy, vigorous and very floriferous AugOct 75cm Zones 4-8 Anemone (Windflower) 'Max Vogel' x hybrida
Semi-double pearl-pink flowers
Very vigorous cultivar AugOct 88cm Zones 4-8 Anemone (Windflower) 'Pamina' x hybrida
Semi-double lavender-rose flowers AugOct 85cm Anemone (Windflower) 'Whirlwind' x hybrida
Semi-double snow-white flowers with soft ruffled edges AugOct 85cm Zones 4-8 Zones 4-8
27 Aralia | Aruncus | Aster Aruncus (Goat's Beard) dioicus
A tall plant with neat Astilbe-like foliage and fine feathery plume-shaped panicles of cream-colored flowers JunAug 100cm Zones 3-7 Aruncus (Goat's Beard) 'Kneiffii' dioicus
Very delicately cut foliage and airy panicles of white flowers
Shorter than the species JunAug 60cm Zones 3-7 Aruncus (Goat's Beard) 'Guinea-Fowl' sylvester
Beautiful foliage with upright flowers for a very nice contrast AprJun 60cm Zones 3-7 Aruncus (Goat's Beard) 'Misty Lace'
Showy, rich-green, fern-like foliage on red stems with cream flowers AprJun 75cm Zones 3-7 Aster (Daisy) 'Alice Haslam' Dumosus
Masses of large, deep rose pink flowers with striking, golden-yellow centres AugOct 30- 40cm Zones 4-8 Aster (Daisy) 'Apollo' Dumosus
Compact, upright perennial producing clusters of daisy-like, white flower heads in autumn AugOct 25cm Zones 4-8 Aster (Daisy) 'Purple Dome' novae-angliae
Stems of fuzzy, narrow, green leaves topped in early fall with vivid, wide, shocking purple daisy flowers AugOct 50cm Zones 4-8 Aster (Daisy) 'Marie Ballard' novi-belgii
Forms a clump with clusters of fully double, light violet-blue flowers AugOct 75cm Zones 4-8 Aster (Daisy) 'Patricia Ballard' novi-belgii
Double, incurved, clear pink flower heads with yellow centres in summer and autumn AugOct 75cm Zones 4-8 Aster (Daisy) 'Royal Ruby' novi-belgii
Rich red, semi-double blooms and a useful dwarf habit
Vibrant variety, bursting into bloom in late summer AugOct 45cm Zones 4-8 Aster (Daisy) 'Wood's Pink'
Clear light-pink flowers
Compact
Very healthy plants with good resistance to mildew and rust AugOct 30cm Zones 4-8 Aralia (Japanese Spikenard) 'Sun King' cordata
Bright gold compound leaves
2' tall spikes of tiny white flowers followed by black fruit JunJul 90cm Zones 4-8 NOT AVAILABLE FOR UK
28 Aster | Astilbe Astilbe (False Spirea) Expression Series 'Heart and Soul' (P)
Pale pink flowers with a lavender-blue sheen most prevalent at dusk and dawn JulAug 80cm Astilbe (False Spirea) Expression Series 'Alive and Kicking' (P)
Dark rose-pink flowers
Robust, fast-growing plants with strong stems due to chinensis crossing Jul 100cm Astilbe (False Spirea) Expression Series 'Stand and Deliver' (P)
Large, full, bright-pink plumes
Dark-green foliage has curling, toothed edges JulAug 80cm Astilbe (False Spirea) Expression Series 'Diamonds and Pearls' (P)
The most robust white flowered Astilbe chinensis
Dark-green foliage JulAug 70cm Zones 3-8 Zones 3-8 Zones 3-8 Zones 3-8 Astilbe (False Spirea) Music Series 'Country and Western' (P)
A colorful feathery flower with bright puffy pink blooms and shiny deep green foliage JulAug 50cm Zones 3-8 Astilbe (False Spirea) Music Series 'Hip Hop' (P)
Light pink plumes with a hot-pink stamen for an amazing contrast JulAug 70cm Zones 3-8 Astilbe (False Spirea) Music Series 'Jump and Jive' (P)
Fluffy plumes in a bright magentapink or purple-red shade, over a mound of elegant, lacy green leaves JulAug 40cm Zones 3-8 Astilbe (False Spirea) Music Series 'Rock and Roll' (P)
Stocky white flowers on red stems above very dark green foliage with a bronze tint JulAug 60cm Zones 3-8 Astilbe (False Spirea) Music Series 'Rhythm and Blues' (P)
Early summer bloomer, with bright raspberry-pink plumes that contrast nicely with the dark green foliage JulAug 70cm Zones 3-8 Astilbe (False Spirea) Mighty® Series 'Mighty® Pip' chinensis
Vigorous tall grower with light pink flowers MayJul 120cm Zones 4-8 Astilbe (False Spirea) Mighty® Series 'Mighty® Plonie' chinensis
Vigorous tall grower with white flowers MayJul 120cm Zones 4-8 Aster (Daisy) 'Wood's Purple'
Clear light-purple flowers
Compact
Very healthy plants with good resistance to mildew and rust AugOct 30cm Zones 4-8
29 Astilbe Astilbe (False Spirea) Younique Series Younique Pink (P)
Bright pink plumes JunJul 30- 40cm Astilbe (False Spirea) Younique Series Younique Lilac (P)
Lavender-pink plumes JunJul 30- 40cm Zones 3-8 Zones 4-8 Astilbe (False Spirea) Younique Series Younique Cerise (P)
Cherry-red plumes JunJul 30- 40cm Astilbe (False Spirea) Younique Series Younique Carmine (P)
Fuchsia-red plumes JunJul 30- 40cm Zones 3-8 Zones 3-8 Astilbe (False Spirea) Younique Series Younique Ruby Red (P)
Ruby Red plumes MayJun 30- 40cm Zones 4-8 Astilbe (False Spirea) Younique Series 'Raspberry' (P)
Bright raspberry plumes MayJun 30- 40cm Zones 4-8 Astilbe (False Spirea) Younique Series Younique Red (P)
Red plumes JunJul 30- 40cm Zones 3-8
30 Astilbe chinensis, japonica, simplicifolia Astilbe (False Spirea) 'Deutschland' Japonica
Short, compact, creamy white plumes
Good for forcing JunJul 45cm Zones 3-8 Astilbe (False Spirea) 'Darwin's Snow Sprite' Simplicifolia
Loosely formed, small, white plumes Aug 30cm Zones 3-8 Astilbe (False Spirea) 'Color Flash Lime' (P)
Chartreuse foliage emerging to lime green
Light pink flowers MayJul 60cm Zones 4-8 Astilbe (False Spirea) 'Color Flash' (P)
Pink flowers above season changing leaf colour
Sun tolerant MayJul 60cm Zones 4-8 Astilbe (False Spirea) 'Darwin's Dream'
Deep-pink flowers in dense plumes
Shiny, dark-green foliage
Produces many flowers JunJul 45cm Zones 3-8 Astilbe (False Spirea) Younique Series Younique White (P)
White plumes JunJul 30- 40cm Astilbe (False Spirea) Younique Series Younique SilveryPink (P)
Silver to light pink plumes JunJul 30- 40cm Zones 3-8 Zones 3-8 Astilbe (False Spirea) 'Burgundy Red'
Long-lasting deep-red flowers – very good color
Glossy deep-green foliage Jun 60cm Zones 3-8 Astilbe (False Spirea) 'Cappuccino'
Pure white flowers
Strong dark foliage MayJul 40- 50cm Zones 4-8 Astilbe (False Spirea) 'Chocolate Shogun' (P) chinensis
Dark chocolate foliage creates a great contrast with pink flowers JunJul 60cm Zones 4-8 Astilbe (False Spirea) Younique Series Younique Salmon (P)
Salmon to light pink plumes JunJul 30- 40cm Zones 3-8 JunJul 60cm Zones 4-8 Astilbe (False Spirea) 'Delft Lace'
Light pink flowers on red stems
Blue green foliage
31 Astilbe arendsii, hybride, chinensis, japonica, simplicifolia Astilbe (False Spirea) 'Little Vision in Pink' (P) chinensis
Sturdy, upright plumes of strong, pink flowers above rich-green foliage, more sun tolerant JulAug 40cm Zones 3-8 Astilbe (False Spirea) 'Ellie' Japonica
Very full and large pure-white plumes that fade to green rather than brown
The best white variety Jun 60cm Zones 3-8 Astilbe (False Spirea) 'Montgomery' Japonica
Dark-red flowers in dense plumes JunJul 60cm Zones 3-8 Astilbe (False Spirea) 'Hennie Graafland' Simplicifolia
Pale-rose flowers in loose plumes over dark-green foliage JulAug 40cm Zones 3-8 Astilbe (False Spirea) 'Flamingo' (P) Arendsii
Long, arching flamingo-pink plumes, drooping gracefully over handsome glossy green foliage JunJul 75cm Zones 3-8 Astilbe (False Spirea) 'Key West' (P) Simplicifolia
Red flowerbuds that open to pink
Long flowering
Long blooming JulAug 45cm Zones 4-8 Astilbe (False Spirea) 'Key Largo' (P) Simplicifolia
Raspberry pink plumes
Long blooming
Summer flowering JulAug 45cm Zones 4-8 Astilbe (False Spirea) 'Lollypop'
Short and full pale pink flower plumes with a white sheen
Red-stemmed, glossy green foliage JunJul 45cm Zones 3-8 Astilbe (False Spirea) 'Look At Me' (P)
Amazing contrast between the pink blooms and red stems JulAug 45cm Zones 3-8 Astilbe (False Spirea) 'Fanal' arendsii
Dark red flowers on strong plant JunJul 50cm Zones 4-8 Astilbe (False Spirea) 'Freya' arendsii
Intense deep pink flowers
Great border plant JunJul 55cm Zones 4-8 Astilbe (False Spirea) 'Happy Spirit' arendsii
Creamy white flowers on red stems
Glossy foliage JunJul 55cm Zones 4-8
32 Astilbe chinensis, japonica, simplicifolia, thunbergii Astilbe (False Spirea) 'Sprite' Simplicifolia
Pale rose plumes and bronze green foliage Aug 30cm Astilbe (False Spirea) 'Straussenfeder' Thunbergii
Deep dusty-rose flowers in long, drooping plumes JulAug 88cm Zones 3-8 Zones 3-8 Astilbe (False Spirea) 'Vision in Pink' (P) chinensis
Strong-pink flowers and rich-green foliage JulAug 65cm Astilbe (False Spirea) 'Visions' (P) chinensis
Sturdy, thick-fluffed, bright mauve plumes and robust dark-green foliage JunJul 45cm Astilbe (False Spirea) 'Vision in Red' (P) chinensis
Purple-red flowers opening from deep-red buds
Red stems and dark bronze-green foliage JunJul 45cm Astilbe (False Spirea) 'Vision in White' chinensis
Conical plumes of long-lasting white flowers over deep-green foliage with hints of bronze JunJul 45cm Zones 3-8 Zones 3-8 Zones 3-8 Zones 3-8 Astilbe (False Spirea) 'Pumila' chinensis
Purple-pink flower plumes in a short, cone-like shape JulAug 30cm Zones 3-8 Astilbe (False Spirea) 'Pink Lightning' (P) Simplicifolia
Very dark foliage and light pink plumes Jul 40cm Zones 3-8 Astilbe (False Spirea) 'Red Sentinel' Japonica
Full, intense-red plumes JunJul 60cm Zones 3-8 Astilbe (False Spirea) 'Rheinland' Japonica
Profuse pink bloomer with short, full plumes JunJul 45cm Zones 3-8 Astilbe (False Spirea) 'Spotlight' (P) chinensis
Light pink flowers above dark foliage
Long flowering MayJul 50cm Zones 4-8 Astilbe (False Spirea) 'Peach Blossom' Japonica
Light salmon-pink, short and narrow compact plumes JunJul 60cm Zones 3-8
33 Astrantia | Athyrium Astrantia (Masterwort) 'Roma' (P) major
Large silver-pink flower heads cupped in fine bracts JunSep 70cm Zones 4-8 Astrantia (Masterwort) 'Star of Beauty' (P) major
Two-tone bracts form a white centre with deep dusty-purple tips
Flowers are also white and purple JunSep 60cm Zones 4-8 Astrantia (Masterwort) 'Rosea' major
Rosy pink flower heads
Compact plant JunSep 60cm Zones 4-8 Astrantia (Masterwort) 'Star of Billion' (P) major
Airy plants topped with beautiful, glossy green-and-white blooms
Flowers all summer long! JunSep 60cm Astrantia (Masterwort) 'Star of Fire' (P) major
Large flower, dark stems, dark-red flower JunSep 75cm Zones 4-8 Zones 4-8 Astrantia (Masterwort) 'Super Star' major
Pale purple flowers are surrounded by off-white bracts JunSep 70cm Astrantia (Masterwort) 'Ruby Wedding' major
Dark red flower heads
Reblooms in late summer/fall JunSep 55cm Astrantia (Masterwort) 'Midnight Owl' major
Very large purple-red flowers
Good upright habit JunSep 60cm Zones 4-8 Zones 4-8 Zones 4-8 Astrantia (Masterwort) 'Venice' (P) major
Exceptionally dark red flowers
Plants have a good upright habit JunSep 60cm Zones 4-8 Athyrium (Lady Fern) niponicum var. pictum
Metallic gray-green foliage linked by purple-red rachis 50cm Zones 4-8 Athyrium (Lady Fern) 'Lady in Red' filix-femina
Green fronds with burgundy-red stems 75cm Zones 4-8 Astrantia (Masterwort) 'Sparkling Stars Pink'
Bright pink flowers
Flowers attract bees and butterflies JunSep 60cm Zones 4-7
34 Athyrium | Belamcanda | Bergenia | Bletilla Bergenia (Pig Squeak) Dragonfly™ Series 'Spring Fling'
Purple foliage with many deep pink flowers AprMay 40cm Zones 4-8 Bergenia (Pig Squeak) Dragonfly™ Series 'Sakura'
Compact habit like 'Pink Dragonfly' but with double to semi-double pink flowers AprMay 40cm Zones 4-8 AprMay 40cm Zones 4-8 Bergenia (Pig Squeak) 'Bach'
Glossy red-flushed winter foliage
Sugar-pink flowers when mature Bergenia (Pig Squeak) 'Magic Giant'
Huge, purple-tinted leaves which turn purple-bronze in winter
Rosy-pink flowers on red stem AprMay 40cm Zones 4-8 Bletilla (Chinese ground Orchid) 'Alba' striata
White flowers above sword-shaped green leaves AprMay 40cm Zones 5-9 Athyrium (Lady Fern) vidalii
Graceful fern with an open habit
New growth has a red flush 80cm Belamcanda(Leopard Flower) 'Freckle Face' chinensis
Loose clusters of pale-orange flowers brightly decorated with red spots
Shiny black seeds after flowering JunJul 35cm Zones 6-10 Zones 5-10 Bergenia (Pig Squeak) Dragonfly™ Series 'Angel Kiss'
Soft, sweet, semi double, white to pink flowers in great abundance
Winter foliage is very dark AprMay 40cm Zones 4-8 Bergenia (Pig Squeak) Dragonfly™ Series 'Flirt'
Small cute Bergenia with shiny foliage
Deep pink flowers AprMay 25cm Zones 4-8 Bergenia (Pig Squeak) Dragonfly™ Series 'Pink Dragonfly'
Narrow leaves, with brilliant purple winter color, erupt in luscious bright pink flowers AprMay 40cm Zones 4-8 Athyrium (Lady Fern) 'Ursula's Red' niponicum
Silvery fronds with a red-tinged central stripe 30cm Zones 4-8 Bergenia (Pig Squeak) 'Dark Margin'
Magenta purple flowers
Leathery green leaves with red edges AprMay 40cm Zones 4-8
35 Bletilla | Brunnera Bletilla (Chinese ground Orchid) 'Blue Dragon' striata
Lavender-blue flowers above sword-shaped green leaves AprMay 40cm Zones 5-9 Bletilla (Chinese ground Orchid) 'Alba Variegated' striata
White flowers above variegated foliage AprMay 40cm Zones 5-9 Bletilla (Chinese ground Orchid) 'Kuchibeni' striata
White flowers with a purple lip
Green foliage AprMay 40cm Zones 5-9 Bletilla (Chinese ground Orchid) 'Shi-ran' striata
Purple-pink flowers above green foliage AprMay 40cm Zones 5-9 Brunnera (Heartleaf Alkanet) 'Alexander's Great' (P) macrophylla
Forms a gigantic mound of very large, heart-shaped, heavily silvered leaves AprJun 35cm Zones 3-8 Brunnera (Heartleaf Alkanet) 'Green Gold' macrophylla
Lemon Green foliage with blue flowers AprJun 25- 30cm Zones 3-8 AprJun 30cm Zones 3-8 Brunnera (Heartleaf Alkanet) 'Jack Frost' (P) macrophylla
Large silver leaves with green veins
Blue flowers
36 Brunnera | Calla Calla 'Odessa'
Dark purple-black flowers above green foliage JunOct 45cm Zones 7-10 AprJun 30cm Zones 3-8 Brunnera (Heartleaf Alkanet) macrophylla
Heart-shaped leaves, dark green with bubbly, rough-textured surface
Sprays of small, purple-blue flowers in early spring Brunnera (Heartleaf Alkanet) 'Silver Heart' (P) macrophylla
Similar to 'Looking Glass' although this new selection has much thicker, non-melting foliage and deep blue flowers AprJun 15- 30cm Zones 3-8 Brunnera (Heartleaf Alkanet) 'King's Ransom' (P) macrophylla
Wide, creamy yellow margin and light cream frosting over the remainder of the silver leaves AprJun 30cm Brunnera (Heartleaf Alkanet) 'Looking Glass' (P) macrophylla
All silver, shiny leaved sport of B. 'Jack Frost'
Blue flowers AprJun 35cm Brunnera (Heartleaf Alkanet) 'Henry's Eyes' macrophylla
Green leaves and light blue flowers, early bloomer AprJun 30cm Zones 3-8 Zones 3-8 Zones 3-8 Calla 'Dark Eyes'
Deep rose blooms with a purple throat
Green foliage JunOct 45cm Zones 7-10 Calla 'Albomaculata'
Creamy white flowers above green leaves with white spots JunOct 45cm Zones 7-10 Brunnera (Heartleaf Alkanet) 'Variegata' macrophylla
Variegated leaves with large, clear white edges
Lilac Forget-Me-Not-like flowers AprJun 30cm Zones 3-8 Calla 'Flame'
Dark yellow flowers with red edge turning to flame red JunOct 45cm Zones 7-10 Calla 'Garnet Glow'
Hot pink blooms with dark eyes
Uniform plant JunOct 45cm Zones 7-10 Brunnera (Heartleaf Alkanet) 'Hadspen Cream' macrophylla
Leaves variegated with creamy-white margins
Blue flowers AprJun 30cm Zones 3-8
37 Calla | Campanula glomerata, lactiflora, trachelium Calla 'Yellow Queen'
Large golden-yellow flowers with variegated foliage JunOct 45cm Zones 7-10 Calla 'Red Alert'
Red-orange flowers with variegated foliage JunOct 45cm Zones 7-10 Calla 'Picasso'
Bi-colour Calla with cream flower that opens with deep blue center JunOct 45cm Zones 7-10 Campanula (Bellflower) 'Freya' (P) glomerata
Intense violet-purple flowers, massed in rounded clusters of up to 15 flowers JunAug 40cm Zones 3-8 Campanula (Bellflower) Genti Blue glomerata
Extremely compact and sturdy plants with intense blue flowers JunAug 35cm Campanula (Bellflower) Genti White glomerata
Extremely compact and sturdy plants with deep flowers in clear white colour JunAug 35cm Zones 3-8 Zones 3-8 JunAug 100cm Zones 3-8 Campanula (Bellflower) 'Border Blues' (P) lactiflora (Milky Bellflower)
Improvement of 'Prichard's Variety'
Deep violet flowers Campanula (Bellflower) 'Purple Sensation' (P)
Very dark purple flowers opening from near black buds JunAug 40cm Zones 3-8 Campanula (Bellflower) 'Bernice' trachelium (Siberian Bellflower)
Double, purple blue flowers
Strong and easy to grow JunAug 60cm Zones 3-8 Campanula (Bellflower) 'Kent Belle'
Sturdy, upright plant with 2" glossy purple bell-shaped flowers JunAug 60cm Zones 3-8 Campanula (Bellflower) 'Sarastro'
Fragrant, dark violet-blue bell-shaped flowers
Similar to 'Kent Belle' but shorter with better branching JunAug 40cm Zones 3-8 Campanula (Bellflower) 'Iridescent Bells' (P)
Unique purple flowerbuds and lavender blue flowers JunJul 55cm Zones 5-9
38 Campanula | Canna Campanula (Bellflower) 'Twisterbell' (P)
Produces unique blue and white bicolour flowers, profuse bloomer with large terminal clusters of blue flowers JunAug 50- 60cm Zones 3-8 Canna 'Alberich'
Rose-pink flowers
Green foliage JulSep 80cm Zones 7-10 Canna 'Eric Neubert'
Orange flowers
Green foliage JulSep 90cm Zones 7-10 Canna 'Aphrodite'
Deep pink flowers
Bronze-green foliage JulSep 90cm Zones 7-10 Canna 'Stuttgart'
Orange flowers on green-white variegated foliage JulSep 90cm Zones 7-10 Canna 'Roj Humbert'
Red flowers
Bronze foliage JulSep 90cm Zones 7-10 Canna 'Lucifer Red'
Large red flowers
Green foliage JulSep 90cm Zones 7-10 Canna 'Louis Cottin'
Yellow-peach blooms
Bronze foliage JulSep 60cm Zones 7-10 Canna 'Golden Girl'
Golden-yellow flowers
Green foliage JulSep 90cm Zones 7-10 Canna 'Futurity Red'
Crimson flowers
Burgundy foliage JulSep 90cm Zones 7-10 Canna 'Taroudant'
Orange flowers with yellow edge
Green foliage JulSep 90cm Zones 7-10 Campanula (Bellflower) 'Silver Bells'
Eye-catching, purple-red foliage cast with a lustrous sheen gives rise to beautiful deep red stems and soft pink flowers JunAug 40cm Zones 3-8
39 Canna | Centaurea | Chelone | Cimicifuga Canna 'Vanilla Cream'
Creamy white flowers
Green foliage JulSep 90cm Zones 7-10 Canna 'Wyoming'
Briliant orange flowers
Dark bronze leaves JulSep 90cm Zones 7-10 Centaurea (Cornflower) 'Purple Heart' montana (Mountain Bluet)
White ray flowers with purple centers
Unique bi-color variety JunAug 75cm Zones 3-8 Centaurea (Cornflower) 'Breeders Mix'
Mix of beautiful colors JunAug 50- 90cm Zones 3-8 Chelone (Turtlehead) obliqua
Contrasting deep colors
Tough, dark-green, serrate-edged leaves
Deep-pink hooded flowers JulSep 60cm Zones 4-9 Centaurea (Cornflower) 'Cara Mia'
Bold pink flowers that emerge from fuzzy brown and black buds over a long period in summer JunAug 30- 60cm Zones 3-8 Cimicifuga (Bugbane) 'Atropurpurea' ramosa
Ivory-white flowers
Purple-green foliage and stems flushed with green AugOct 150cm Zones 3-8 Cimicifuga (Bugbane) 'Brunette' ramosa
Pinky-white flowers and dark-purple foliage AugOct 150cm Zones 3-8 Cimicifuga (Bugbane) 'Pink Spike' ramosa
Pale pink flowers and dark bronze-purple foliage AugOct 150cm Zones 3-8 Cimicifuga (Bugbane) 'Black Negligee' simplex
One of the blackest forms to date AugOct 125- 150cm Zones 3-8 Cimicifuga (Bugbane) racemosa
Fragrant white flowers
Green foliage AugOct 130cm Zones 3-8 AugOct 110cm Zones 3-8 Cimicifuga (Bugbane) 'Chocoholic'
Mauve pink flowers on purple foliage