GIA 2017 Education Catalog - Reach Across the Globe With World-Class Credentials in Gems and Jewelry
Page content transcription
If your browser does not render page correctly, please read the page content below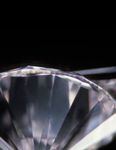 2017 Education Catalog
  Reach Across the Globe With World-Class
  Credentials in Gems and Jewelry

CARLSBAD NEW YORK LONDON ANT WERP DUBAI GABORONE JOHANNESBURG
     MUMBAI RAMAT GAN BANGKOK HONG KONG TAIPEI SEOUL TOKYO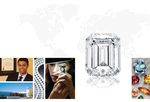 A World of Possibilities.
GIA Diploma Programs prepare you for a wide-range of careers in the gem and jewelry industry

BUYER                                                          BENCH JEWELER                                                  APPRAISER
Track industry and consumer trends,                            Drive the production flow with expert                          Meticulous, detail-oriented, and curious.
analyze the competitive landscape, seek                        craftsmanship, a steady hand, and a                            Evaluate antique and contemporary
out gems and finished jewelry destined                         concentrated eye.                                              jewelry and fine watches, and write
to turn a profit.                                                                                                             accurate and engaging descriptions.

DESIGNER                                                       AUCTION SPECIALIST                                             FASHION
Dare to share your ideas with the                              Engage in one of the jewelry industry's                        Stay up to date on the latest trends
world – inspire, visualize, create. Then,                      oldest traditions, facilitating eager                          in contemporary style – inspire what
see your creation in a fashion jewelry                         buyers as they compete for privately                           people wear, what people love, and
display or on a famous model.                                  owned, one-of-a-kind jewelry pieces.                           what people buy.

ON THE COVER
Left to right - Top - Earn your GIA credential and find your ideal career. / Bottom - GIA World Headquarters in Carlsbad, California. /
Pearl strands. / Diamond Grading lab class. / Center diamond image - © Harry Winston emerald-cut diamond. / Colored gemstones.
ON THIS PAGE
Top row - Image for Appraiser - Courtesy: the Dwight D. Eisenhower Library & Museum.
Bottom row - Image for Auction Specialist - photo by Tino Hammid/GIA. / Image for Fashion - Courtesy: Emma Quist Jewelry.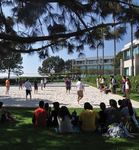 GEMOLOGIST                                   RETAIL SALES                               WHOLESALER
Expertly and objectively determine           Share your customers' happiest life        Import and supply diamonds, colored
gemstone quality to ensure the               moments or inspire your team members       stones, watches, cultured pearls, and
integrity of gems and jewelry.               to achieve their greatest potential in a   finished jewelry from jewelry centers
                                             fast-paced and rewarding retail career.    or exotic places around the globe.

RESEARCHER                                   MANUFACTURER                               MARKETING
In the field and in the laboratory,          Build an international team that will      Product placement, promotion, and
investigate new gem finds, new treatments,   transform a great idea into a product      public relations – find new and interesting
and new methods of detection.                cherished by consumers everywhere.         ways to communicate the value of
                                                                                        your merchandise.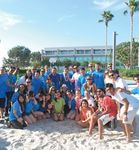 5

           Everywhere.

                             This very moment, somewhere in the world, someone like you is
                             learning a skill, expanding abilities, and moving forward through GIA's
                             incomparable educational programs. Someone else is turning to a
                             GIA-trained jewelry professional to make an unforgettable purchase. Still
                             elsewhere, someone is relying on the objectivity and accuracy of a GIA
                             report to determine a gemstone's quality.

                             For 85 years, GIA has been the world's foremost authority
                             in gemology – the place people turn to for answers. Our education,
                             laboratory services, instruments, and research set the professional
                             standards for the global gem and jewelry industry. We at GIA are honored
                             that you have chosen us for your education, and we are proud to offer
                             you the knowledge and credentials you need to reach across the world.

GIA 2017 EDUCATION CATALOG              TABLE OF CONTENTS              +1 800 421 7250 EXT 4001   +1 760 603 4001   GIA.EDU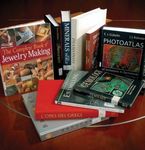 6

Table of Contents
Programs                                                                                                         Contents
                Graduate Gemologist Diploma                                                                      What Is GIA?. . . . . . . . . . . . . . . . . . . . . . . . . . . . . . . . . . . . . . . . . . . . . . . . 08
  GG            The most coveted credential in the gem and
                jewelry industry. . . . . . . . . . . . . . . . . . . . . . . . . . . . . . . . . . . .  20      Known Across the World. . . . . . . . . . . . . . . . . . . . . . . . . . . . . . . . . 10
                Graduate Diamonds Diploma                                                                        Carlsbad and New York Campuses. . . . . . . . . . . . . . . . . . . . . 13
  GD            The tremendous, treasured, and timeless diamond . . . . .  22                                    Campuses Around the Globe. . . . . . . . . . . . . . . . . . . . . . . . . . . . 14
                                                                                                                 Distance Education . . . . . . . . . . . . . . . . . . . . . . . . . . . . . . . . . . . . . . . 16
 GCS Graduate     Colored Stones Diploma
     Countless colors, limitless possibilities. . . . . . . . . . . . . . . .  24
                                                                                                                 eLearning Course Descriptions. . . . . . . . . . . . . . . . . . . . . . . . . 38
                Graduate Pearls Diploma                                                                          Lab Class Descriptions. . . . . . . . . . . . . . . . . . . . . . . . . . . . . . . . . . . 41
  GP            Timely knowledge for timeless treasures. . . . . . . . . . . . . .  26
                                                                                                                 Admissions. . . . . . . . . . . . . . . . . . . . . . . . . . . . . . . . . . . . . . . . . . . . . . . . . 43
                Jewelry Design & Technology Diploma                                                              Financial Assistance. . . . . . . . . . . . . . . . . . . . . . . . . . . . . . . . . . . . . . 47
 JDT            Skills for today and tomorrow . . . . . . . . . . . . . . . . . . . . . . . .  32
                                                                                                                 Scholarships. . . . . . . . . . . . . . . . . . . . . . . . . . . . . . . . . . . . . . . . . . . . . . . 49
                Graduate Jeweler Diploma                                                                         Student Services . . . . . . . . . . . . . . . . . . . . . . . . . . . . . . . . . . . . . . . . . . 52
  GJ            Create jewelry with a confident hand and
                an expert eye. . . . . . . . . . . . . . . . . . . . . . . . . . . . . . . . . . . . . . .  34   Student Life . . . . . . . . . . . . . . . . . . . . . . . . . . . . . . . . . . . . . . . . . . . . . . . . 56
                                                                                                                 Academic Policies and Procedures. . . . . . . . . . . . . . . . . . . . 58
 CCC Comprehensive CAD/CAM for                                                                                   Cancellation and Refund Policies. . . . . . . . . . . . . . . . . . . . . . 68
                Jewelry Certificate
                The driving force in jewelry design and
                manufacturing technology. . . . . . . . . . . . . . . . . . . . . . . . . . . . 36               New York Occupational Education Data Survey. . . . . . 72
                                                                                                                 Tuition and Fees. . . . . . . . . . . . . . . . . . . . . . . . . . . . . . . . . . . . . . . . . . . 73
  JD            Jewelry Design Certificate
                 Illustrate your way to a successful future. . . . . . . . . . . . . .  37                       2017 U.S. Class Schedule. . . . . . . . . . . . . . . . . . . . . . . . . . . . . . . . 79
                                                                                                                 2017 International Class Schedule . . . . . . . . . . . . . . . . . . . . 81
Professional Development                                                                                         Governance and Executive Management. . . . . . . . . . . . . 84
                Applied Jewelry Professional™                                                                    Education Administration. . . . . . . . . . . . . . . . . . . . . . . . . . . . . . . . 85
 AJP            Ongoing education for gem and jewelry professionals. . . .  28                                   Faculty . . . . . . . . . . . . . . . . . . . . . . . . . . . . . . . . . . . . . . . . . . . . . . . . . . . . . . 85
                                                                                                                 Accreditation and Licensing. . . . . . . . . . . . . . . . . . . . . . . . . . . . . 88

      Visit GIA.edu for the most current information, and for additional consumer information for students. Texas residents enrolling
       in Distance Education courses should refer to the Texas Education Catalog found at GIA.edu/gem-education/texas-residents

 January 2017, Vol. 1.0 ©2017 Gemological Institute of America, Inc. All rights reserved. Gemological               Catalog and policies effective January 1, 2017 through December 31, 2017. GIA World Headquarters
 Institute of America and GIA are registered trademarks of Gemological Institute of America, Inc. Any               and The Robert Mouawad Campus, 5345 Armada Drive, Carlsbad, CA 92008 USA. GIA New York
 other product or company names mentioned herein are the trademarks of their respective owners.                     Education, 50 W 47th Street, 8th Floor, New York, New York 10036 USA.

GIA 2017 EDUCATION CATALOG                                                                       TABLE OF CONTENTS                                                  +1 800 421 7250 EXT 4001             +1 760 603 4001         GIA.EDU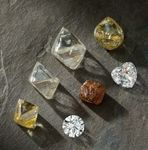 7

Welcome
As a GIA graduate, I can tell you firsthand how earning a
Graduate Gemologist diploma changed the course of my life.

After I completed the program, I had a new set of invaluable
skills – ones I could use to shape my future. I started at
Borsheims as a sales associate and appraiser, and worked
my way up to president. Now I have the privilege and honor
of being the president and CEO of GIA.

I share this so that you know a GIA education is a true
investment in your future. It provides the knowledge you
need to achieve your most cherished dreams. I also want
you to know that my experience is not unique. Thousands
of other GIA alumni can testify to how a GIA diploma
empowered them to create the future of their imaginings.

GIA is uniquely qualified to help you get ahead. You'll find a
variety of programs at GIA to fuel your interest and passion.
From gemology to jewelry design, GIA offers courses that
inspire and empower. Since 1931, more than 365,000 people
have chosen GIA for their gem and jewelry education. Many
of these alumni now hold influential positions all along the
industry pipeline, and with a GIA diploma, you can take
your place beside them. As a student and alumnus, you'll
become a member of the GIA family – a global network
of industry professionals who share your passion and
commitment to excellence.

Take some time to explore the Education Catalog and
find the program that is right for you. Then get ready
to embrace a whole new world of opportunities.

We look forward to helping you on your
professional journey.

Susan M. Jacques, GIA GG
President and CEO

GIA 2017 EDUCATION CATALOG                               TABLE OF CONTENTS   +1 800 421 7250 EXT 4001   +1 760 603 4001   GIA.EDU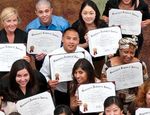 8

What Is GIA?
An Institution Founded on Research, Fueled by                                        Educational Philosophy
Passion
                                                                                     GIA education ensures the public's trust by delivering the
GIA's mission is to ensure the public trust in gems and                              highest-quality gem and jewelry education in the world. At the
jewelry by upholding the highest standards of integrity,                             heart of GIA education are the following guiding principles:
academics, science, and professionalism through education,
                                                                                     Research
research, laboratory services, and instrument development.
                                                                                     We design our educational programs based on the latest
History                                                                              research and leading technology.

On February 15, 1931, former retail jeweler Robert M.                                Relevance
Shipley and his wife, Beatrice, cashed in their savings to                           We teach the necessary balance of theoretical knowledge
establish their long-held dream – the Gemological Institute                          and practical skills.
of America.
                                                                                     Leadership
When most jewelers knew little about the gems they traded,                           We empower our graduates to become industry leaders
Shipley wanted to professionalize the industry through                               who act ethically and honestly, meeting the occupational
education, research, and gemological instrumentation.                                demands of the global gem and jewelry industry.
The Institute, initially based out of their home, offered
                                                                                     Accessibility
mimeographed mail-order courses and provided gem-
testing services using borrowed microscopes and other                                Our curriculum meets the various needs of all students by
equipment. From these modest beginnings, GIA has become                              offering programs and courses across several learning
an institution with more than 365,000 students and alumni                            methodologies without compromising quality.
from seven schools in six countries, a prestigious laboratory                        Sustainability
grading the world's most important diamonds, the leading
                                                                                     Through ongoing support, our graduates are encouraged
gemological research center, and the creator of the 4Cs and
                                                                                     to grow continuously as confident, skilled, and successful
the International Diamond Grading System™ – the worldwide
                                                                                     professionals. They are GIA's partners in ensuring the
standard for evaluating diamond quality.
                                                                                     public's trust in gems and jewelry.
                                                                                     To learn more about GIA history, visit GIA.edu

Top - The Robert Mouawad Campus at GIA World Headquarters, Carlsbad, CA.

GIA 2017 EDUCATION CATALOG                                                 TABLE OF CONTENTS                    +1 800 421 7250 EXT 4001   +1 760 603 4001   GIA.EDU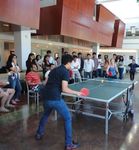 9

GIA History
The World's Foremost Authority in Gemology Since 1931™

                             1931: GIA Founder Robert                           1940s and '50s: GIA develops
                             M. Shipley professionalizes                        the 4Cs and the International
                             the jewelry industry through                       Diamond Grading System™
                             gemological education.                             to objectively compare and
                                                                                evaluate diamonds. GIA is
                                                                                first to detect laboratory-
                                                                                irradiated, color-enhanced
                                                                                yellow diamonds.

                             1934: GIA registers loupe                          GIA lab classes teach
                             with triple aplanatic                              critical skills you can
                             lens, thereby creating                             only get from one-on-one
                             the modern professional                            attention and hands-on
                             jeweler's loupe. Shown is                          experience.
                             a 1997 model.

                             1938: GIA introduces the                           2011: GIA Distance
                             first microscope to combine                        Education gemology
                             darkfield illumination with                        correspondence courses
                             binocular magnification.                           are available online
                                                                                via eLearning.

                             1955: GIA Gem Laboratory                           2013: Gems & Gemology, the
                             issues the first diamond                           gem and jewelry industry's
                             grading report.                                    premier research publication,
                                                                                is made available online for
                                                                                free on GIA.edu – every issue
                                                                                since 1934. Summer 2015
                                                                                issue shown here.

GIA 2017 EDUCATION CATALOG                          TABLE OF CONTENTS   +1 800 421 7250 EXT 4001   +1 760 603 4001   GIA.EDU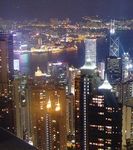 10

Known Across the World
GIA Diplomas – Emblems of Credibility

A comprehensive GIA education is considered the pinnacle of training and
professional development in gems and jewelry. We teach using the latest
research, technology, and time-tested skills, while instilling the importance
of professional integrity in our students. A true mark of global distinction,
a GIA diploma is a symbol of knowledge and trust.

Our graduates fill key positions at Tiffany & Co., Ben Bridge Jeweler, Cartier, David Yurman, Green Lake Jewelry Works,
Helzberg Diamonds, Jewelry Television (JTV), Christie's, and Sotheby's – just to name a few.

                                                       Courtesy: Stuller

                                                                                        Above, left to right - GIA field gemologists travel around
                                                                                        the globe to conduct research to support GIA's education;
                                                                                        here, Vincent Pardieu visits the May Thuong ruby deposit
                                                                                        mine in North Vietnam. / Buyer at Tahiti Perles Auction,
                                                                                        Kobe, Japan. / Diamond Grading lab class.

GIA 2017 EDUCATION CATALOG                           TABLE OF CONTENTS                    +1 800 421 7250 EXT 4001     +1 760 603 4001    GIA.EDU
11

Known Across the World
GIA Diplomas – Emblems of Credibility

GIA graduates are united by the          to customers all over the world, it is   gives you the expertise and confidence
common bonds of prestige and             the badge of a trusted expert – the      that can help you create the career of
credibility. Our graduates fill key      emblem of credibility across the world   your dreams.
positions at Tiffany & Co., Ben Bridge   of gems and jewelry.
                                                                                  When you complete your GIA
Jeweler, Cartier, David Yurman,
                                         For 85 years, GIA has been the           education, you not only empower
Green Lake Jewelry Works, Helzberg
                                         starting point for the world's premier   yourself with the knowledge you need
Diamonds, Jewelry Television (JTV),
                                         gemologists, top jewelry business        for a successful career, but you'll also
Christie's, and Sotheby's – just to
                                         owners, successful designers,            become part of a worldwide network
name a few.
                                         bench jewelers, and leading retail       of GIA alumni who share your passion
To employers all over the world, a GIA   sales professionals. Our credentials     for gems and jewelry – alums who can
diploma shows your commitment to         are coveted, respected, and known        help you forge your own career.
a career in gems and jewelry. And        everywhere. Earning a GIA diploma
                                                                                  Above, left to right - Basic Repair and Setting lab class. /
                                                                                  Find your passion and do what you love. / GIA Graduate
                                                                                  Jeweler graduation.

GIA 2017 EDUCATION CATALOG                        TABLE OF CONTENTS                  +1 800 421 7250 EXT 4001     +1 760 603 4001     GIA.EDU
12

     HOW TO LEARN

Study in the U.S. with GIA
Two Educational Jewels; Where Gem and Jewelry Dreams Become Real

                                                        At the crossroads of gemology and jewelry arts
                                                        GIA campuses are places where aspiring professionals come to study
                                                        with leaders in their fields of expertise.
       You might be feeling different
                                                        Studying on a GIA campus is a unique experience. You'll study with
       emotions when you step onto a GIA                top-notch instructors where you'll receive individual attention. You'll
                                                        be immersed in the subject matter. You'll make lasting friends and
       campus. You may be excited. You may              build a global business network.

                                                        When you graduate, you'll be ready to chart your professional course.
       be a little nervous. It may have been
                                                        Learn from some of the most respected
       some time since you were last in a               professionals in the field
                                                        Some GIA specialists are experienced diamond graders, some
       classroom – or maybe you recently                are well-versed in colored stones, and some are talented designers.
                                                        Others are seasoned craftspeople, longtime retailers, or entrepreneurs.
       graduated and are eager to get ahead             Each one brings a unique perspective to the classroom.

       in your career. No matter where your             Champions for your success
                                                        We offer a variety of student services so you can focus on
       heart is, you'll soon be glad it brought         your learning.
                                                        •   Career planning – We'll help you find the career that's right for you.
       you here.                                            We can assist you in writing a resume, fine-tuning your interviewing
                                                            skills, and finding job opportunities. GIA's Gem & Jewelry Career
                                                            Center is your online destination to search for top companies, with
                                                            features that can speed up your search. Simply create your profile
                                                            and begin searching for careers and finding companies that match
                                                            your interests.

                                                        •   Annual Career Fair – Each year, GIA hosts the largest jewelry-
                                                            specific recruiting events in the industry. Students meet industry
                                                            leaders, interview for open positions, and participate in career
                                                            coaching sessions with industry experts.

                                                        •   Financing – Federal and alternative financial assistance, including
                                                            GIA scholarships for most on-campus programs, are available
                                                            for those who qualify. Our expert staff can find the best financial
                                                            solutions for you and help you secure funds.

                                                        •   Housing – We help students from around the world find local housing.

GIA 2017 EDUCATION CATALOG                     TABLE OF CONTENTS                         +1 800 421 7250 EXT 4001   +1 760 603 4001   GIA.EDU
13

Carlsbad                                                                               New York
Welcome to One of the Most Beautiful Gems                                               Welcome to the Most Exhilarating
of the West Coast                                                                       City on Earth

Learn in the heart of it all                                                          See the Diamond District in action
Step onto GIA World Headquarters at The Robert Mouawad Campus in                      In the heart of New York's Diamond District glitters the International
Carlsbad, and you'll know you've come to a special place. Overlooking                 Gem Tower (IGT), a 34-story skyscraper that is GIA's home. With the
the Pacific Ocean, you'll find a modern facility on 18 acres of beautifully           vast majority of diamonds entering the United States going through the
manicured grounds – humming with the activity of students learning                    Diamond District, the IGT and GIA are at the center of the industry.
their craft and friendly professionals who are powering the gem and
jewelry industry. The largest of GIA's campuses, Carlsbad is a hub of                 GIA's laboratory, research facility, and campus occupy almost 100,000
creativity, energy, and networking opportunities where you could meet                 square feet on four floors of IGT, with an entire floor devoted to education.
more than 150 students from around the world at any time.                             Here you'll find gemology and jewelry manufacturing arts classrooms
                                                                                      built for learning, discussion, and networking.
When you study at The Robert Mouawad Campus at GIA World Headquarters,
you'll have instant access to the industry's most respected gem and jewelry           Gain an insider's view of the industry
authorities. You'll enjoy the fascinating displays at the GIA museum. Carlsbad        You'll have an opportunity to attend a guided tour of GIA's facility in
is a place for you to discover and create in an environment that supports your        New York. This is also where GIA has been offering services for the
ambitions and have access to a unique library.                                        identification and classification of natural and cultured pearls since 1949.

World's largest gemological library                                                   As part of the Graduate Diamonds program, you may be provided with
Located in Carlsbad is the Richard T. Liddicoat Gemological Library and               an optional student tour to the world renowned Diamond Dealer's Club.
Information Center, which is the world's largest gemological library. It              For Jewelry Manufacturing Arts students, an optional tour to the nearest
is home to an ever-expanding collection of books, photographic images,                engineering and casting house for exposure to manufacturing processes
international journals, videos, and the Cartier Rare Book Repository and              will be provided. New York students are invited to industry events and
Archives. The Library is open to students and the general public.                     trade shows. At these shows, industry leaders meet to preview next
                                                                                      season's lines and to conduct business.

Top left - GIA's Carlsbad campus is just minutes away from the Pacific Ocean. /
Top right - New York, New York. / Above - Socialize with fellow students on campus.

GIA 2017 EDUCATION CATALOG                                                   TABLE OF CONTENTS                         +1 800 421 7250 EXT 4001   +1 760 603 4001   GIA.EDU
14

      HOW TO LEARN

Campuses Around the Globe
A GIA Education Is Always Within Reach

Like GIA's grading standards,                        Quality education delivered                        Professional credentials
our education is universal, too                      consistently worldwide                             recognized everywhere
With schools in major gem and jewelry centers        Just as GIA has set standards for grading          The world's finest gem and jewelry training
around the world, GIA campuses are exciting          and identification practices used around the       translates into the world's most respected
learning environments. From the bustle of            world, it also set the standard for professional   professional credentials. With a GIA diploma on
Mumbai's diamond trading center to the colored       training in gems and jewelry. How we deliver       your wall or credential next to your name, you
stone markets of Bangkok, GIA campuses reflect       our education is just as important as what we      instantly advertise your expertise, credibility,
the lifestyles and cultures of their surroundings.   deliver. All GIA campuses feature classrooms       and ethics to consumers and employers
But no matter where you choose to study, you'll      equipped with the latest tools and equipment,      everywhere. So, wherever your career may take
find some things remain the same.                    small classes conducive to personalized            you – from the manufacturing centers of Surat,
                                                     instruction, and caring and attentive staff        to the diamond houses of Antwerp, to your own
                                                     dedicated to your success. You'll learn by         retail store in your hometown – the knowledge
                                                     doing, working with expert instructors ready       you learned and the credential you've earned
                                                     to provide guidance and answer questions, and      travel with you.
                                                     you'll collaborate with fellow students who
                                                     share your passion for gemstones.

Left to right: London, United Kingdom. /
Wat Arun, Bangkok. /Hong Kong, China. /
Taipei, Taiwan. / Mumbai, India.

GIA 2017 EDUCATION CATALOG                                         TABLE OF CONTENTS                           +1 800 421 7250 EXT 4001   +1 760 603 4001   GIA.EDU
15

     HOW TO LEARN

Campuses Around the Globe (cont.)
A GIA Education Is Always Within Reach

Bangkok                                               Hong Kong                                         Seoul
Bangkok has been the political, social, and           Hong Kong is a vibrant fusion of cultures and     South Korea is home to more than 10 million
economic center of not only Thailand but also         traditions. As the gateway to mainland China      people and the corporate world headquarters
of Southeast Asia and Indochina. Bangkok –            and one of the world's most important financial   of some of the most prestigious companies.
home to GIA's campus – is the world's ruby and        centers, Hong Kong plays a central role in the
sapphire capital, and is a major gem cutting and                                                        Taipei
                                                      gem and jewelry industry.
jewelry manufacturing center.                                                                           GIA in Taiwan is located in Taipei, Taiwan's
                                                      London                                            center of political, commercial, and cultural
Dubai
                                                      Located in Bloomsbury, one of central London's    activity. Known for its bustling nightlife,
Rising out of the desert sands, Dubai is a
                                                      most vibrant and accessible neighborhoods,        Taipei also offers world-class entertainment
miracle of modernity. It's a city of spectacular
                                                      GIA in London puts you in the heart of this       and shopping.
architecture and manmade islands with a
                                                      diverse and exciting city.
variety of entertainment options for tourists.                                                          In addition to ten campus locations worldwide,
Dubai is also one of the great hubs for business      Mumbai                                            GIA offers classes in Bahrain, Namibia,
and luxury goods in the Middle East.
                                                      Mumbai is India's commercial and                  Qatar, Saudi Arabia, South Africa, and other

Gaborone                                              entertainment center – and home to six of         locales, teaching aspiring gem professionals

Gaborone is the fast-growing capital of Botswana,     the Fortune 500 companies. Located on India's     everywhere.

one of the worlds' largest producers of diamonds,     west coast, Mumbai is the hub of India's gem
including the valuable Orapa mine. The city is the    and jewelry industry – and GIA's campus is
financial and political center of the country, home   located in the center of it.
to the Diamond Technology Park and many other
businesses that support the diamond trade.

GIA 2017 EDUCATION CATALOG                                           TABLE OF CONTENTS                         +1 800 421 7250 EXT 4001   +1 760 603 4001   GIA.EDU
16

      HOW TO LEARN

Distance Education
Experience an Education That Reaches Across Your Life

       Your life is full. You have your career,
       a family, relationships, and friends.
       You raise your children. Perhaps
       you're involved in volunteer or civic
       groups. You may be a leader in your
       business or trade organization.
       You go to the gym. You read.

       No matter what you do with your day,
       GIA knows that life can't stop. It can't
       stop moving, expanding, and growing.

       Welcome to GIA Distance Education.

                                                        Clockwise from top: GIA eLearning empowers you to learn anywhere with Internet
                                                        access. / Gems are delivered to your home or office as part of the Gem Identification
                                                        course. / Examine hundreds of colored gemstones. / Distance Education instructors
                                                        are only a phone call or email away.

GIA 2017 EDUCATION CATALOG                     TABLE OF CONTENTS                             +1 800 421 7250 EXT 4001   +1 760 603 4001    GIA.EDU
Distance Education                                                                                                                                                         17

  Program Requirements                                                                                                                                          Distance Education at a Glance
  GIA DISTANCE EDUCATION HAS TWO PARTS:                                                                                                                         HOW IT WORKS
  eLEARNING COURSES AND LAB CLASSES                                                                                                                             •• eLearning courses have scheduled starts every Monday.
  eLearning, the online component of your program, is a fun and                                                                                                   See page 39-40 for more details.
  engaging learning environment that features text, videos, animation,                                                                                          •• eLearning materials are delivered right to your desktop.
  and slide shows. All lessons, questionnaires, and exams are online,                                                                                           •• Your dedicated Distance Education instructor is available by
  with the exception of the Gem Identification stone work and final exam.                                                                                         email or phone to answer questions and provide support.
  You can study and increase your knowledge at your convenience.
                                                                                                                                                                •• You submit your eLearning assignments online, anytime,
  Students may contact their instructor or other staff during regular                                                                                             day or night.
  business hours. GIA's campus in Carlsbad is open 7:30 a.m. to 5:00                                                                                            •• Generous completion times allow you to study at a pace that
  p.m. Pacific Time, Monday through Friday, excluding holidays. See page                                                                                          fits your schedule.
  55 for the 2017 Scheduled School Closures and for phone and email                                                                                             •• See it all come together with practical, hands-on lab classes.
  contact information.
                                                                                                                                                                •• Each course has a completion date which reflects the maximum
  Lab classes are where you gain hands-on experience by grading                                                                                                   allowed time to complete all course requirements. Your start date
  diamonds and identifying gemstones under the watchful eye of a                                                                                                  triggers the start of your course (not the first time you access
  GIA instructor. In the process, you will learn to use professional                                                                                              your course).
  gemological equipment. Lab classes can be taken at GIA campuses
  worldwide, at select trade shows, and through trade associations.                                                                                             ONLINE ACCESS WITH MY GIA
                                                                                                                                                                With Internet access from home, the library, or any other location,
  Below is a summary of requirements for Distance Education programs.                                                                                           you can enjoy the convenience of GIA's online student portal, My GIA,
                                                                                                                                                                your single point of entry to an array of Web-based services and
                                                                                                                                                                information. Log on anytime.
                                                                                                                                                                Through My GIA, access your eLearning courses; answer assignment
                                                                                                                                                                questions online and get immediate results. You can also update your
                                          Applied Jewelry Professional™

                                                                                                                                                                contact information; review completed answer sheets for future study;
                                                                                                                                                                track completed assignments; monitor your course and program
                                                                                              Graduate Colored Stones

                                                                                                                                                                progress, access student resources, and more.
                                                                                                                        Graduate Gemologist

                                                                                                                                                                GEMS AT YOUR HOME OR OFFICE
                                                                          Graduate Diamonds

                                                                                                                                                                When you enroll in Gem Identification, we loan you gems so you can
                                                                                                                                              Graduate Pearls

                                                                                                                                                                study them at your home or office. We also provide guidance and
                                                                                                                                                                instruction on how to set up your workstation so you get the most
                                                                                                                                                                out of your gem identification experience.
   PROGRAM
   REQUIREMENTS                                                                                                                                                 STUDENT WORKROOMS
                                                                                                                                                                GIA Student Workrooms give you access to all the equipment and
   eLEARNING COURSES                                                                                                                                            gemstones you need to complete the practical requirements of your
                                                                                                                                                                Gem Identification course. This self-study room is also available if you
   GEM 110 – Jewelry Essentials                  X                                                                                                              are preparing for your 20-stone final exam, taking a supervised exam,
                                                                                                                                                                or practicing on equipment and gemstones. GIA Student Workrooms
   GEM 120 – Colored Stone Essentials            X                                                  X                        X                                  are available at GIA campuses worldwide.

   GEM 130 – Diamond Essentials                  X                            X                                              X                                  MY GIA AND eLEARNING SYSTEM REQUIREMENTS
                                                                                                                                                                Online support is available for assistance with your user name,
   GEM 230 – D
              iamonds & Diamond                                                                                                                                password, or any technical questions at onlinesupport@gia.edu
                                                                              X                                              X
             Grading                                                                                                                                            or +1 800 421 7250 ext 7459 or +1 760 603 4000 ext 7459,
                                                                                                                                                                7:30 a.m. to 4:30 p.m. Pacific Time, Monday through Friday.
   GEM 220 – Colored Stones                                                                         X                        X
                                                                                                                                                                My GIA and eLearning have the following system requirements:
   GEM 240 – Gem Identification                                                                     X                        X
                                                                                                                                                                •• Windows Vista or later, or Mac OS X
   GEM 149 – Pearls                                                                                                                               X             •• Firefox 25 or later (for optimum experience), Google Chrome
                                                                                                                                                                  21.X or later, Safari 6 or later, IE 8 or later (9 or above must be
   LAB CLASSES                                                                                                                                                    in Compatibility Mode)

   GEM 230L – Diamond Grading Lab                                             X                                              X
                                                                                                                                                                •• Please do not use AOL, MSN, or Opera browsers with this site
                                                                                                                                                                •• Be sure JavaScript is enabled, cookies are allowed, and pop-up
   GEM 220L – Colored Stone                                                                                                                                      blockers are disabled
                                                                                                    X                        X
               Grading Lab
                                                                                                                                                                •• Screen resolution: 1024x768 or greater
   GEM 240L – Gem Identification Lab                                                                X                        X                                  •• Adobe Flash Player 8 or later is required for eLearning courses
                                                                                                                                                                  (Flash is not supported on iPad or iPhone)
   GEM 149L – Pearl Grading Lab                                                                                                                   X
                                                                                                                                                                •• Adobe Reader is required to read PDF documents
                                                                                                                                                                •• QuickTime 7 or later (or iTunes) is required to play MPEG-4 (M4V) videos
                                                                                                                                                                JavaScript, Adobe Flash Player, Adobe Reader, and QuickTime are
                                                                                                                                                                available as free Internet downloads.
                                                                                                                                                                Note that requirements may change at any time.

GIA 2017 EDUCATION CATALOG                                                                                                                TABLE OF CONTENTS                                   +1 800 421 7250 EXT 4001   +1 760 603 4001   GIA.EDU
18

Gemology
PROGRAMS

                                                     Welcome to the world of gemstones
                                                     Graduates of GIA's gemology diploma programs and certificate courses
                                                     begin careers in a variety of positions, such as assistant buyer, assistant
       GIA offers a comprehensive selection          store manager, customer service representative, diamond grader,
                                                     gemologist, inventory control specialist, outside sales representative,
       of classes that cover the world
                                                     diamond sales representative, wholesale sales representative,

       of gemology. With a gemology                  quality control professional, retail sales associate, and stone sorter.
                                                     Professionals currently in the gem and jewelry industry can grow and
       education from GIA comes the                  hone their knowledge through GIA professional development courses.

       opportunity to learn from the creators        Programs taken on campus are full-time. Students can satisfy Distance
                                                     Education requirements by completing all required eLearning courses
       of the 4Cs and the International              and lab classes required for each program. eLearning courses and lab
                                                     classes can be taken as stand-alone classes that develop and refine
       Diamond Grading System™.                      vital skills or to fulfill program requirements. Lab classes are offered
                                                     at GIA campuses worldwide, at select trade shows, and through
                                                     trade associations.

                                                     Above - Earn your GIA credential and find your ideal career.

GIA 2017 EDUCATION CATALOG                  TABLE OF CONTENTS                              +1 800 421 7250 EXT 4001   +1 760 603 4001   GIA.EDU
19

Gemology
DIPLOMA PROGRAMS

      GG            Graduate Gemologist
                    This diploma program offers a coveted credential in the gem and jewelry industry, and can be taken
                    on campus or via Distance Education. Immerse yourself in the world of diamonds and colored stones.

      GD            Graduate Diamonds
                    You'll learn from the creators of the 4Cs of diamonds in this diploma program. Delve into the
                    treasured beauty of diamonds, either on campus or via Distance Education.

    GCS             Graduate Colored Stones
                    The possibilities are endless with this diploma program – just like the variety of gemstones out
                    there. This program can be taken on campus or via Distance Education.

      GP            Graduate Pearls
                    The Graduate Pearls program will teach you about the beautiful world of cultured and
                    natural pearls via Distance Education.

PROFESSIONAL DEVELOPMENT

     AJP            Applied Jewelry Professional                                                             ™

                    The AJP™ program provides ongoing education for professionals in the gem and jewelry industry.
                    Learn and explore online via Distance Education.

GIA 2017 EDUCATION CATALOG                                         TABLE OF CONTENTS                                +1 800 421 7250 EXT 4001   +1 760 603 4001   GIA.EDU
20

                  DIPLOMA PROGRAM
   GG Graduate Gemologist
                                                     The Most Coveted Credential in the Gem and Jewelry Industry
  GIA Graduate Gemologists                           The GIA Graduate Gemologist diploma program delivers a comprehensive gemology education
  often choose these careers:                        on diamonds and colored stones. Using the latest gemological equipment, you will work with
  Appraiser                                          real diamonds and gemstones under the trained eyes of GIA instructors. Through extensive
                                                     lab work, you will practice identifying and grading diamonds and colored stones in an efficient,
  Auction House Jewelry Specialist
                                                     accurate, and consistent manner. Skills taught include evaluating a diamond's proportions;
  Colored Stone Buyer                                distinguishing natural, treated, and synthetic gemstones; and using the GIA Colored Stone
  Diamond Buyer                                      Grading System to determine gemstone quality. When studying on campus, you will receive
  Diamond Sorter/Grader                              tweezers, a 10x loupe, a pointer probe, plotting pens, a gem cloth, a table gauge, a crown
                                                     angle card, a color grading card, a polariscope, a dichroscope, a handheld spectroscope, a
  Estate Jewelry Dealer                              refractometer with polarizing filter and removable magnifying eyepiece, refractive index (RI)
  Gemologist                                         liquid, a lab manual, and printed course materials.
  Inventory Control Specialist
                                                     The Graduate Gemologist diploma program will cover:
  Jewelry Business Owner
  Jewelry Buyer                                       ••   Developing in-depth, hands-on experience with the GIA International Diamond Grading
  Lab and Research Professional                            System™ and the 4Cs (color, clarity, cut, and carat weight), and learning how they affect
                                                           diamond value
  Merchandiser
  Pawnbroker                                          ••   Grading diamonds in the D-to-Z color range consistently and accurately
  Retailer                                            ••   Using gemological equipment and procedures to grade and identify hundreds
  Sales Associate                                          of gemstones
  Wholesaler                                          ••   How to explain the GIA Colored Stone Grading System and evaluate gemstone quality

                                                      ••   Identifying and grading common and unusual colored stones

                                                      ••   Identifying characteristics, simulants, and treatments, and when advanced testing
                                                           is required

                                                      ••   Translating technical knowledge into valuable information for effective sales and
                                                           excellent service

                                                      ••   Discovering the vast array of diamonds
                                                           and gemstones, and following their paths
                                                           from formation to marketplace

                                                     WHAT YOU EARN
                                                     GIA Graduate Gemologist Diploma
                                                     GIA Graduate Diamonds Diploma
                                                     GIA Graduate Colored Stones Diploma

                   INDIA
                   "My life changed after I earned
                   my GG. GIA was my biggest                    Gem courtesy: Ramiro Rivero
                                                                & Metals del Oriente S.R.L.
                   supporter, and I will cherish                Crystal courtesy: Michael Evans.
                   the experience forever."

                   Mohit Pincha, GIA GG
                   Owner
                   M.P. FINE JEWELLERY

                                                                                                                         Left - Diamonds in many shapes and
                                                                                                                   sizes. / Right - GIA DLScope Professional
                                                                                                                           with rough and polished amethyst.

GIA 2017 EDUCATION CATALOG                                 TABLE OF CONTENTS                             +1 800 421 7250 EXT 4001   +1 760 603 4001   GIA.EDU
21

                          How to Earn Your Graduate Gemologist Diploma

              Distance Education                                                           		        On Campus
  Earn the Graduate Gemologist diploma by taking five online
  eLearning courses and three lab classes at a GIA campus or
                                                                               OR           Studying at a GIA campus is an immersive and unforgettable
                                                                                           experience where you'll learn from instructors and meet future
  select tradeshows.                                                                      friends and business associates.
  Some eLearning courses have prerequisites. Prerequisite information
  can be found in the class descriptions on pages 39-40. For those                      CARLSBAD AND NEW YORK
  eLearning courses and lab classes that do not have prerequisites, you
  can take these eLearning courses and lab classes in any order. We                     Program Number                                   GEM 2500
  recommend the sequence below to maximize your comprehension of
  key concepts and course objectives.                                                   Program Title                                    Graduate Gemologist
  Completion times for courses are listed below.                                                                                         780 clock hours/
                                                                                        Clock Hours/Instructional Weeks                  26 instructional weeks
  Distance Education students who exceed the allowed completion time
  are dismissed, and a final grade of No Pass (NP) is entered on their                                                                   28+ calendar weeks (program
  official transcript. If you are considering enrolling in multiple courses,            Program Length
                                                                                                                                         length may vary based on holidays
  note that completion times run concurrently, with each course having                  (Calendar duration)                              or other scheduled breaks)
  an end date; therefore, schedule your enrollments with this in mind.
                                                                                        Tuition in U.S. Dollars                          $21,000.00†
  RECOMMENDED SEQUENCE*
  • GEM 130, GEM 230, GEM 230L, GEM 120, GEM 220, GEM 220L,                        SCHEDULES
     GEM 240L, GEM 240                                                              Please see the schedules starting on page 81 for specific dates and
                                                                                    location offerings.
   eLEARNING COURSES
                                                                                    ADDITIONAL LOCATIONS
                                                       Maximum    Tuition           This on-campus diploma program is also offered in:
   Course                                              Completion in U.S.
                                                                                    •B
                                                                                      angalore, Bangkok, Delhi, Hong Kong, London, Mumbai,
   Number         Course Title                         Time       Dollars            Shanghai, and Taiwan
   GEM 130        Diamond Essentials                   3 months    $185.00          GAINFUL EMPLOYMENT INFORMATION
                  Diamonds & Diamond Grading                                        Information about GIA's graduation rates, graduate employment rates, the
   GEM 230                                             15 months   $1,670.00        median debt of students who complete the program, and other important
                  (Prerequisite: GEM 130)
                                                                                    information is included in the Gainful Employment (GE) Information Sheet.
   GEM 120        Colored Stone Essentials             3 months    $185.00
                                                                                          GE Info Sheet Graduate Gemologist (Carlsbad, CA)
                  Colored Stones
   GEM 220                                             18 months   $1,670.00              GE Info Sheet Graduate Gemologist (New York, NY)
                  (Prerequisite: GEM 120)
                  Gem Identification                                                †
                                                                                         uition does not include books, materials or sales tax (if applicable). See page 79 for
                                                                                        T
   GEM 240                                             24 months   $2,040.00            fee details.
                  (Prerequisite: GEM 120, GEM 220)

   LAB CLASSES – CARLSBAD AND NEW YORK
                                                                   Tuition
   Class                                                           in U.S.
   Number          Class Title              Class Duration         Dollars
                   Diamond Grading          5 days or 10 nights
   GEM 230L                                                        $1,500.00
                   Lab                      (35 clock hours)
                   Colored Stone            3 days or 6 nights
   GEM 220L                                                        $1,000.00
                   Grading Lab              (21 clock hours)
                   Gem Identification       5 days or 10 nights
   GEM 240L                                                        $1,500.00
                   Lab                      (35 clock hours)
  SCHEDULES
  Please see the schedules starting on page 81 for specific dates and
  location offerings.
  ADDITIONAL LOCATIONS
  The lab classes needed to complete this program are also offered at
  select trade shows, and through trade associations.
  • Bangkok, Dubai, Hong Kong, Johannesburg, London, Mumbai,
     Singapore, and Taiwan
  Complete tuition and fees for these locations can be found at GIA.edu
  * In addition to required prerequisites
                                                                                Above - Instructors are available to answer questions or provide assistance.

GIA 2017 EDUCATION CATALOG                                           TABLE OF CONTENTS                                        +1 800 421 7250 EXT 4001       +1 760 603 4001       GIA.EDU
22

                  DIPLOMA PROGRAM
   GD Graduate Diamonds
                                                    The Tremendous, Treasured, and Timeless Diamond
  GIA Graduate Diamonds graduates                   The Graduate Diamonds diploma program examines the technical expertise needed to grade,
  often choose these careers:                       buy, and sell diamonds with the insight of a seasoned professional. This diploma program
  Auction House Jewelry Specialist                  explores the GIA diamond grading procedures to assess the 4Cs – color, clarity, cut, and carat
                                                    weight – and how they affect diamond value. Students use professional diamond grading
  Diamond Buyer                                     equipment for the purposes of examining a diamond's quality characteristics to grade and
  Diamond Sorter/Grader                             identify diamonds. Coursework also includes creating plotting diagrams; determining
  Jewelry Business Owner                            fluorescence; and detecting treated diamonds, synthetic diamonds, and diamond simulants.
                                                    Other topics covered include the effect of fluorescence on diamond body color, the role cut plays
  Retailer
                                                    in the marketplace, and important sectors of the diamond industry, including dealers, cutters,
  Wholesaler                                        and manufacturers. When studying on campus, you will receive tweezers, a 10x loupe, a pointer
                                                    probe, plotting pens, a gem cloth, a table gauge, a crown angle card, a color grading card, a lab
                                                    manual, and printed course materials.

                                                    The Graduate Diamonds diploma program will cover:

                                                     ••   Developing in-depth, hands-on experience with the GIA International Diamond
                                                          Grading System™ and the 4Cs (color, clarity, cut, and carat weight), and learning
                                                          how they affect diamond value

                                                     ••   Grading diamonds in the D-to-Z color range

                                                     ••   Detecting diamond synthetics, treatments, and simulants

                                                     ••   Recognizing when advanced testing is required

                                                     ••   Speaking the language of diamonds confidently to customers, suppliers, and vendors

                                                    WHAT YOU EARN
                                                    GIA Graduate Diamonds Diploma

                  CONNECTICUT
                  "Even though our family has
                  five generations in the jewelry
                  business, we know that just
                  being born in this industry
                  isn't enough. You need the best
                  gemology education, and what
                  better place to learn than the
                  world's foremost authority?"

                  John A. Green, GIA GG, CG, CGA
                  President & CEO
                  Lux Bond & Green
                  GIA Board of Governors

                                                                                                      Left - Students develop an eye for examining diamonds.
                                                                                                                      / Right - Rough and polished diamonds.

GIA 2017 EDUCATION CATALOG                                TABLE OF CONTENTS                             +1 800 421 7250 EXT 4001   +1 760 603 4001   GIA.EDU
23

                            How to Earn Your Graduate Diamonds Diploma

              Distance Education                                                           		        On Campus
  Earn the Graduate Diamonds diploma by taking two eLearning
  courses and one lab class.
                                                                               OR           Studying at a GIA campus is an immersive and unforgettable
                                                                                           experience where you'll learn from instructors and meet future
                                                                                          friends and business associates.
  Some eLearning courses have prerequisites. Prerequisite
  information can be found in the class descriptions on pages 39-
  40. For those eLearning courses and lab classes that do not have                      CARLSBAD AND NEW YORK
  prerequisites, you can take these eLearning courses and lab classes
  in any order. We recommend the sequence below to maximize your                        Program Number                                   GEM 2200
  comprehension of key concepts and course objectives.
                                                                                        Program Title                                    Graduate Diamonds
  Completion times for courses are listed below.
  Distance Education students who exceed the allowed completion time                                                                     210 clock hours/
                                                                                        Clock Hours/Instructional Weeks                  7 instructional weeks
  are dismissed, and a final grade of No Pass (NP) is entered on their
  official transcript. If you are considering enrolling in multiple courses,                                                             8+ calendar weeks (program
  note that completion times run concurrently, with each course having                  Program Length
                                                                                                                                         length may vary based on holidays
  an end date; therefore schedule your enrollments with this in mind.                   (Calendar duration)                              or other scheduled breaks)
  RECOMMENDED SEQUENCE*                                                                 Tuition in U.S. Dollars                          $6,600.00†
  • GEM 130, GEM 230, GEM 230L
                                                                                    SCHEDULES
   eLEARNING COURSES                                                                Please see the schedules starting on page 81 or specific dates and
                                                       Maximum                      location offerings.
                                                                  Tuition
   Course                                              Completion in U.S.           ADDITIONAL LOCATIONS
   Number         Course Title                         Time       Dollars           This on-campus diploma program is also offered in:
   GEM 130        Diamond Essentials                   3 months    $185.00          •B
                                                                                      angalore, Bangkok, Delhi, Dubai, Hong Kong, Jaipur, London,
                                                                                     Mumbai, Shanghai, Surat, and Taiwan
                  Diamonds & Diamond Grading
   GEM 230                                             15 months   $1,670.00        Complete tuition and fees for these locations can be found at GIA.edu
                  (Prerequisite: GEM 130)

   LAB CLASS – CARLSBAD AND NEW YORK                                                †
                                                                                         uition does not include books, materials or sales tax (if applicable). See page 79 for
                                                                                        T
                                                                                        fee details.
                                                                   Tuition
   Class                                                           in U.S.
   Number           Class Title             Class duration         Dollars      Bottom left - Student workstations feature current gemological testing equipment. /
                                                                                Bottom right - Rough and polished diamonds.
                    Diamond Grading         5 days or 10 nights
   GEM 230L                                                        $1,500.00
                    Lab                     (35 clock hours)
  SCHEDULES
  Please see the schedules starting on page 81 for specific dates and
  location offerings.
  ADDITIONAL CAMPUSES
  The lab class needed to complete this program is also offered at the
  GIA campuses listed below as well as, select trade shows, and through
  trade associations.
  • Bangkok, Botswana, Dubai, Hong Kong, London, Mumbai,
     Singapore, and Taiwan
  Complete tuition and fees for these locations can be found at GIA.edu

  * In addition to required prerequisites

GIA 2017 EDUCATION CATALOG                                           TABLE OF CONTENTS                                        +1 800 421 7250 EXT 4001       +1 760 603 4001       GIA.EDU
24

                  DIPLOMA PROGRAM
  GCS Graduate Colored Stones
                                                       Countless Colors, Limitless Possibilities
  GIA Graduate Colored Stones graduates                The Graduate Colored Stones diploma program explores the identification of common and
  often choose these careers:                          unusual gemstones found in the marketplace. Subjects covered include the GIA Colored Stone
  Appraiser                                            Grading System and the correct usage of standard gemological equipment to distinguish
                                                       natural, treated, and synthetic gemstones. The program also examines which gems are
  Auction House Jewelry Specialist
                                                       commercially important, shifting supply patterns, and how these factors affect gem prices
  Colored Stone Buyer                                  and availability. This program also includes the study of more than 60 species of gemstones,
  Estate Jewelry Dealer                                and how illumination techniques can facilitate the identification process. When studying on
  Jewelry Business Owner                               campus, you will keep a polariscope, a dichroscope, a handheld spectroscope, a refractometer
                                                       with polarizing filter, tweezers and removable magnifying eyepiece, refractive index (RI) liquid,
  Jewelry Buyer                                        a lab manual, and printed course materials.
  Pawnbroker
  Retailer                                             The Graduate Colored Stones diploma program will cover:
  Wholesaler                                            ••   Building a knowledge base about colored stones and the colored stone market

                                                        ••   Using gemological equipment effectively to identify gemstones

                                                        ••   How to explain the GIA Colored Stone Grading System and evaluate gemstone quality

                                                        ••   Recognizing how quality, rarity, and color affect value

                                                        ••   Determining how market factors affect gem value

                                                       WHAT YOU EARN
                                                       GIA Graduate Colored Stones Diploma

                   NEVADA
                   "My employer wanted the
                   expertise of a Graduate
                   Gemologist on staff to help
                   correctly identify and evaluate
                   gemstones and jewelry. The
                   nature of the pawn business is
                   about knowing whether an item
                   is authentic, and my GIA training
                   enables me to help protect the
                   bottom line."

                   Jeff Mason, GIA GG, AJA, AJP
                   Owner
                   Mason Creative Studios

                   Above - Student using a loupe
                   to examine a gemstone.

GIA 2017 EDUCATION CATALOG                                   TABLE OF CONTENTS                             +1 800 421 7250 EXT 4001   +1 760 603 4001   GIA.EDU
25

                    How to Earn Your Graduate Colored Stones Diploma

              Distance Education                                                           		         On Campus
  Earn the Graduate Colored Stones diploma by taking three
  eLearning courses and two lab classes.
                                                                                OR          Studying at a GIA campus is an immersive and unforgettable
                                                                                            experience where you'll learn from instructors and meet future
                                                                                           friends and business associates.
  Some eLearning courses have prerequisites. Prerequisite
  information can be found in the class descriptions on pages 39-
  40. For those eLearning courses and lab classes that do not have                       CARLSBAD AND NEW YORK
  prerequisites, you can take these eLearning courses and lab classes
  in any order. We recommend the sequence below to maximize your                         Program Number                                   GEM 2300
  comprehension of key concepts and course objectives.
                                                                                         Program Title                                    Graduate Colored Stones
  Completion times for courses are listed below.
  Distance Education students who exceed the allowed completion time                                                                      570 clock hours/
                                                                                         Clock Hours/Instructional Weeks
  are dismissed, and a final grade of No Pass (NP) is entered on their                                                                    19 instructional weeks
  official transcript. If you are considering enrolling in multiple courses,                                                              20+ calendar weeks Program length
  note that completion times run concurrently, with each course having                   Program Length
                                                                                                                                          (calendar duration) may vary based on
  an end date; therefore schedule your enrollments with this in mind.                    (Calendar duration)
                                                                                                                                          holidays or other scheduled breaks
  RECOMMENDED SEQUENCE*
                                                                                         Tuition in U.S. Dollars                          $14,400.00†
  • GEM 120, GEM 220, GEM 220L, GEM 240L, GEM 240
                                                                                     SCHEDULES
   eLEARNING COURSES                                                                 Please see the schedules starting on page 81 for specific dates and
                                                        Maximum Tuition              location offerings.
   Course                                               Completion in U.S.           ADDITIONAL LOCATIONS
   Number         Course Title                          Time       Dollars           This on-campus diploma program is also offered in:
   GEM 120        Colored Stone Essentials              3 months    $185.00          •B
                                                                                       angalore, Bangkok, Delhi, Dubai, Hong Kong, London, Mumbai,
                  Colored Stones                                                      Shanghai, and Taiwan
   GEM 220                                              18 months   $1,670.00
                  (Prerequisite: GEM 120)                                            Complete tuition and fees for these locations can be found at GIA.edu
                  Gem Identification
   GEM 240                                              24 months   $2,040.00
                  (Prerequisite: GEM 120, GEM 220)                                   †
                                                                                          uition does not include books, materials or sales tax (if applicable). See page 79 for
                                                                                         T
                                                                                         fee details.

   LAB CLASSES – CARLSBAD AND NEW YORK
                                                                    Tuition
   Class                                                            in U.S.
   Number          Class Title              Class Duration          Dollars
                   Colored Stone            3 days or 6 nights
   GEM 220L                                                         $1,000.00
                   Grading Lab              (21 clock hours)
                   Gem Identification       5 days or 10 nights
   GEM 240L                                                         $1,500.00
                   Lab                      (35 clock hours)
  SCHEDULES
  Please see the schedules starting on page 81 for specific dates and
  location offerings.
  ADDITIONAL LOCATIONS
  The lab class needed to complete this program is also offered at the
  GIA campuses listed below as well as, select trade shows, and through
  trade associations.
  • Bangkok, Dubai, Hong Kong, Johannesburg, London, Mumbai,
     Singapore, and Taiwan
  Complete tuition and fees for these locations can be found at GIA.edu
                                                                                                                                                                        Crystal courtesy:
  * In addition to required prerequisites                                                                                                                                     Bill Larson

GIA 2017 EDUCATION CATALOG                                            TABLE OF CONTENTS                                        +1 800 421 7250 EXT 4001       +1 760 603 4001       GIA.EDU
26

                  DIPLOMA PROGRAM
    GP Graduate Pearls
                                                              Timely Knowledge for Timeless Treasures
  GIA Graduate Pearls graduates                               The Graduate Pearls diploma program provides the product knowledge and grading skills
  often choose these careers:                                 to effectively buy inventory and build confidence when buying and selling akoya, South Sea,
  Jewelry Business Owner                                      Tahitian, and freshwater pearls. You will be taught GIA's 7 Pearl Value Factors™: size, shape,
                                                              color, luster, surface quality, nacre quality, and matching – the essential criteria for assessing
  Pearl Buyer
                                                              the value and beauty of pearls. Topics covered include post-harvest treatments, imitation
  Pearl Sorter/Grader                                         pearls, and pearl testing. Students will get hands-on training and practice testing pearls for
  Retailer                                                    authenticity and post-harvest treatments. Each student will receive a lab manual.
  Wholesaler
                                                              The Graduate Pearls diploma program will cover:

                                                               ••   Exploring the differences between natural and cultured pearls

                                                               ••   Evaluating and grading cultured pearls based on GIA's 7 Pearl Value Factors™

                                                               ••   Promoting the relationship of beauty, value, and quality

                                                               ••   Studying the process of pearl culturing and marketing

                                                              WHAT YOU EARN
                                                              GIA Graduate Pearls Diploma

                   BRITISH COLUMBIA
                   "If this is the field you want to
                   be in, GIA is a great place to
                   start your career. If you work
                   hard, you can come away
                   with an education that will be
                   indispensable to your future."

                   Edit Simon, GIA GG, AJP, Pearls Graduate
                   Owner
                   Edit Simon Jewelry Design

                                                                                                                                     Multicolor Black South Sea cultured
                                                                                                                                     pearl necklace - Courtesy: MIKIMOTO

                   Above- Pearl Grading lab class.

GIA 2017 EDUCATION CATALOG                                          TABLE OF CONTENTS                             +1 800 421 7250 EXT 4001   +1 760 603 4001      GIA.EDU
27

                              How to Earn Your Graduate Pearls Diploma

             Distance Education
  Earn the Graduate Pearls diploma by taking one eLearning course and
  one lab class.
  See course and class descriptions on pages 39-40.
  Completion time for course is listed below.
  Distance Education students who exceed the allowed completion time
  are dismissed, and a final grade of No Pass (NP) is entered on their
  official transcript. If you are considering enrolling in multiple courses,
  note that completion times run concurrently, with each course having
  an end date; therefore schedule your enrollments with this in mind.

   eLEARNING COURSES
                                               Maximum           Tuition
   Course                                      Completion        in U.S.
   Number       Course Title                   Time              Dollars
   GEM 149      Pearls                         6 months          $600.00

   LAB CLASS – CARLSBAD AND NEW YORK
                                                                 Tuition
   Class                                                         in U.S.
   Number       Class Title            Class Duration            Dollars
                                       1 day or 2 nights
   GEM 149L     Pearl Grading Lab                                $300.00
                                       (7 clock hours)

  SCHEDULES
  Please see the schedules starting on page 81 for specific dates and
  location offerings.
  ADDITIONAL LOCATIONS
  The lab class needed to complete this program is also offered at
  the GIA campuses listed below, at select trade shows, and through
  trade associations.
  • Bangkok, Dubai, Hong Kong, London, Mumbai, Singapore, and Taiwan
  Complete tuition and fees for these locations can be found at GIA.edu

                         Courtesy:
                         Janet Mavec

                                                                               Top right - Australian South Sea pearls, -courtesy Paspaley. / Bottom right - Pearl
                                                                               necklaces, -courtesy Armand Asher Pearls, New York.

GIA 2017 EDUCATION CATALOG                                          TABLE OF CONTENTS                               +1 800 421 7250 EXT 4001    +1 760 603 4001      GIA.EDU
28

                  PROFESSIONAL DEVELOPMENT PROGRAM
  AJP Applied Jewelry Professional                                                                                                                                    ™

                                                                The Front Line of the Jewelry Industry
  GIA Applied Jewelry Professional                               The Applied Jewelry Professional™ (AJP™) program covers topics including jewelry designs,
  program provides ongoing education                             setting styles, jewelry care, and other content that will support the product knowledge of
  for professionals in careers like these:                       current industry professionals. The AJP program also introduces basic information about
  Jewelry Assistant Manager                                      diamonds, rubies, emeralds, sapphires, and the GIA clarity grading system. Other subjects of
                                                                 study include how modern technology is changing the way diamonds are cut, the qualities of
  Jewelry Sales Professional                                     precious metals, major jewelry manufacturing methods, and the important activities involved
  Television Shopping Host                                       in the operation of a retail jewelry store. To enable effective product conversations, examples
  Pawnbroker                                                     are provided on how to translate jewelry features into benefits and how to communicate the
                                                                 4Cs of diamond value to customers. The AJP program provides clear and concise information
                                                                 that can be immediately implemented on the job.

                                                                 The Applied Jewelry Professional program will cover:

                                                                      ••   Describing how the 4Cs (clarity, color, cut, and carat weight) affect a diamond's value

                                                                      ••   Examining the relationship between size and weight of diamonds

                                                                      ••   Exploring the differences between treated, synthetic, and imitation stones to sell with
                                                                           full disclosure

                                                                      ••   Understand the steps of the jewelry sales process

                                                                      ••   Translating jewelry design, style, and manufacturing features into benefits

                                                                      ••   Conveying the romance, lore, and characteristics of the most popular colored gemstones

                                                                 WHAT YOU EARN
                                                                 GIA Applied Jewelry Professional Credential

                   WASHINGTON
                   "My family always taught me
                   the value of a GIA education.
                   And although I arrived at GIA
                   with a good base of knowledge,
                   I soon realized how much
                   more there was to learn to
                   become a successful jewelry
                   professional."

                   Lisa Bridge, GIA GG, AJP, CG
                   Vice President of Education                                           Courtesy:
                   Ben Bridge Jeweler                                                    Ronald Ringsrud Co.

                    Above- The Applied Jewelry Professional program
                    will help you turn browsers into buyers.

                                                                                                               Note: The AJP program does not fall within the scope of ACCSC or DEAC accreditation

GIA 2017 EDUCATION CATALOG                                                 TABLE OF CONTENTS                                     +1 800 421 7250 EXT 4001         +1 760 603 4001       GIA.EDU
29

        How to Complete the Applied Jewelry Professional Program                                                    ™

               Distance Education
   Complete the Applied Jewelry Professional™ program by taking three
   eLearning courses.
   See course descriptions on pages 39-40.
   Completion times for courses are listed below.
   Distance Education students who exceed the allowed completion time
   are dismissed, and a final grade of No Pass (NP) is entered on their
   official transcript. If you are considering enrolling in multiple courses,
   note that completion times run concurrently, with each course having
   an end date; therefore schedule your enrollments with this in mind.

    eLEARNING COURSES
                                                      Maximum              Tuition
    Course                                            Completion           in U.S.
    Number         Course Title                       Time                 Dollars
    GEM 110        Jewelry Essentials                 3 months             $185.00
    GEM 120        Colored Stone Essentials           3 months             $185.00
    GEM 130        Diamond Essentials                 3 months             $185.00

                                                                       Courtesy: Bill
                                                                       Larson, Pala
                                                                       International

Top right - Earn your GIA AJP™ credential online. / Bottom right - The AJP provides
on-going education throughout your career.

GIA 2017 EDUCATION CATALOG                                                      TABLE OF CONTENTS   +1 800 421 7250 EXT 4001   +1 760 603 4001   GIA.EDU