25 Years of the TENNIS EUROPE JUNIOR TOUR
Page content transcription
If your browser does not render page correctly, please read the page content below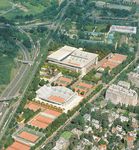 ARLOS MOYA SVETLANA KUSNETSOVA ANDY MURRAY VICTORIA AZARENK
LEYTON HEWITT ALIZÉ CORNET GRIGOR DIMITROV ANA KONJUH GILLES SIMO
RA ROBSON NICK KYRGIOS BELINDA BENCIC HORIA TECAU ANA IVANOVIC ALBE
 FRIED TSONGA KAIA KANEPI TOMMY ROBREDO FLAVIA PENNETTA FELICIAN
 FEDERER KIRSTEN FLIPKENS DOMINIC THIEM YAROSLAVA SHVEDOVA VIKTO
 SCHRIEBER JENNIFER CAPRIATI ALEXANDR DOLGOPOLOV SIMONA HALEP J
 RA ARRUABARRENO ALJAZ BEDENE POLONA HERCOG DAVID FERRER EUGEN
ROBIN HAASE LUCIE SAFAROVA MARCEL GRANOLLERS DOMINIKA CIBULKO
 APOVA SIMONE BOLELLI DARIA KASATKINA ALEXANDER ZVEREV KRISTIN
 ANKIS ANDREA PETKOVIC STAN WAWRINKA SARA ERRANI DAMIR DZUMHU
 ANNA KAROLINA SCHMIEDLOVA ANDREY KUZNETSOV EKATERINA MAKAROV
SHIKORI CAROLINA GARCIA DUDI SELA DARIA GAVRILOVA THIEMO DE BAKK
R GARBIÑE MUGURUZA MILOS RAONIC YANINA WICKMAYER ELIAS YMER SHU
A MARIO25  Years
         ANCIC     of the
               TATIANA    TENNIS
                       GOLOVIN      EUROPE
                               RICHARD       JUNIOR
                                       GASQUET         TOURROBERT
                                               KSENIA PERVAK
 R ROCHUS ELENA BOVINA TOMMY HAAS ROBERTA VINCI JAMIE MURRAY I
PETRA CETKOVSKA MAGNUS NORMAN TIMEA BACSINSZKY ROBIN SODERLIN
ALEX CORRETJA ANDREA HLAVACKOVA BERNARD TOMIC ELENA VESNINA MA
CO CATHERINE BELLIS DONALD YOUNG VERA ZVONAREVA MIKHAIL YOUZHN
 DOSOVA BENOIT PAIRE ELENA DEMENTIEVA GUILLERMO CORIA SABINE LISIC
A HINGIS GAEL MONFILS AGNIESZKA RADWANSKA CARLOS MOYA SVETLAN
LINDSAY DAVENPORT FABIO FOGNINI KIM CLIJSTERS LLEYTON HEWITT ALI
 RAFAEL NADAL JUSTINE HENIN FERNANDO GONZALEZ LAURA ROBSON NIC
MAURESMO MARCOS BAGHDATIS KATARINA SREBOTNIK JO-WILFRIED TSONG
  KRAJICEK GAEL MONFILS CARLA SUAREZ NAVARRO ROGER FEDERER KIRSTE
PENKO ANDREAS SEPPI YULIA PUTINTSEVA PHILIPP KOHLSCHRIEBER JENNIFE
 UCHOVA MARTIN KLIZAN TIMEA BABOS BORNA CORIC LARA ARRUABARREN
HUNG PETRA KVITOVA ANDREY RUBLEV MONA BARTHEL ROBIN HAASE LUC
 -CAMELIA BEGU JUAN CARLOS FERRERO MARIA SHARAPOVA SIMONE BOLEL
S ANASTASIA PAVLYUCHENKOVA RICARDAS BERANKIS ANDREA PETKOVIC STA
 AKIS SLOANE STEPHENS NICOLAS ALMAGRO ANNA KAROLINA SCHMIEDLO
 C ILLYA MARCHENKO LESIA TSURENKO KEI NISHIKORI CAROLINA GARCIA DU
 MINEN MONICA NICULESCU BENJAMIN BECKER GARBIÑE MUGURUZA MILO
GELIQUE KERBER Andy Roddick ANNA KOURNIKOVA MARIO ANCIC TATIAN
NA PLISKOVA KYLE EDMUND SORANA CIRSTEA OLIVIER ROCHUS ELENA BOVIN
RA SAFINA PAUL HENRI MATHIEU MADISON KEYS PETRA CETKOVSKA MAGNU
S SZAVAY TOMAS BERDYCH KRISTINA MLADENOVIC ALEX CORRETJA ANDRE
VIC RADU ALBOT MARION BARTOLI FERNANDO VERDASCO CATHERINE BELL
S
                                                ince the Tennis Europe Junior Tour was founded in 1990, some of the greatest tennis
                                                players that the sport has ever produced have learned their trade at Tennis Europe
                                                events.
                                                   In this publication, we have tried to reflect the unique role that the Tennis Europe
                                        Junior Tour has played in the history of tennis and in the development of early careers of a
                                        host of players who went on to become giants of the sport.
                                           It was on the Tennis Europe Junior Tour that Martina Hingis' prodigious talent first showed
                                        itself to the world and where Andy Murray first looked across a net at Novak Djokovic. It was
                                        where Justine Henin and Roger Federer, Simona Halep and Rafael Nadal all won and lost the
                                        matches that helped them develop into the great players that they became.
                                          One of our favourite tasks when preparing this project was hearing the memories of some of
                                        today's tennis superstars from their days on the Tennis Europe Junior Tour, or at events that
                                        were later incorporated to the Tour. We would like to thank all the players who took a jour-
                                        ney down memory lane with us; including Andy Murray, Andrea Petkovic, Timea Bacsinszky,
                                        Tomas Berdych, Laura Robson, Marion Bartoli, Agnieszka Radwanska, Lucie Safarova, Svetlana
                                        Kuznetsova, Ivan Lendl, Mats Wilander, Steffi Graf and Conchita Martinez.
                                          Some of today's Tennis Europe Junior Tour players are now treading their own path to,
                                        they hope, being the superstars of tomorrow. Just like those players who came before them,
                                        today's talented tennis teenagers are being given the opportunity to acquire skills, experience,
                                        and top-level competition in an environment designed to help prepare them for life on the
                                        professional circuit, should they decide to take that path.
                                          This anniversary has been an exciting time for Tennis Europe – a chance to celebrate our
                                        achievements, and also to look forward. We are very grateful for the support that we have
                                        received from our member nations, sponsors, players and the tennis industry. We hope you
                                        enjoy reading this publication as much as our team enjoyed preparing it!

                                                 Jacques Dupré                                                 Olli Mäenpää
                                                 President, Tennis Europe                                      CEO, Tennis Europe

© Tennis Europe. All rights reserved.
Published December 2015.
CONTENTS

               4                                  12                                   22                                 38
 "The best weeks for me were       'Les Petits As' – A Day in the Life    40 Years of the European Junior         Tennis Europe Junior
always the team competitions."           of a Category 1 event                   Championships                 Tour - introducing the stars
          ANDY MURRAY                                                                                            of tomorrow since 1990

                                                  18                                   28
               8                                                                                                          74
                                       "Whether you are a young           A double celebration for players
   "I faced so many of today's          player, a coach or a Mum,           at the 2015 European Junior              Rolls of Honour
  top players for the first time     the Tennis Europe Junior Tour                Championships
       on the Tennis Europe        is a fantastic place to prepare for
           Junior Tour."             life on the professional tour."
        TIMEA BACSINSZKY                      JUDY MURRAY                              34                                 102
                                                                           Elite players end season in style       2015 Tennis Europe
                                                                         at the Tennis Europe Junior Masters           Junior Tour
TENNIS EUROPE JUNIOR TOUR 25 AndY MURRAY

     " The best weeks for me were
       always the team competitions."

      A
                ndy Murray's best Tennis Europe Junior Tour       years old, he wasn't yet that good. Once he got to 13,
                ranking was the same as his best ATP ran-         14 he became really really good.
                king so far: #2. In both instances, the player
                ranked in front of him was Novak Djokovic,           What about Rafa Nadal?
      and the two have had to face each other regularly on           I never played against Rafa except in doubles. We
      the courts since they first met as 11-year olds. We         played the deciding match of the Winter Cups ties
      caught up with Andy to ask him what he remembers            on an indoor court. I was playing with Jamie Baker
      of his time on the Tour....                                 and he was playing with Marcel Granollers, and we
                                                                  lost. I beat Granollers in the singles, Nadal beat Matt
         You were very successful on the 14 & Under circuit       Brown in the second singles and then we lost the
      before you went off to spend time honing your game          deciding doubles. But I never played him in singles
      at an Academy in Spain. What were the highlights            until we met as pros.
      for you..?
         I used to love playing the team competitions – the          Does that defeat still hurt?
      Winter Cups and the Summer Cups. I really enjoyed              [laughs] Not so much, no. I've lost a couple of matches
      playing those weeks. I always used to enjoy playing         to him since then that have hurt more, but at the time
      the tournaments in Italy, in particular; they used to       it was definitely a pity.
      run the junior tournaments very well there.
                                                                     What advice do you have for players taking part on the
         What are the main differences between junior and         Tennis Europe Junior Tour today?
      professional tournaments?                                      The most important thing is to know that winning
         It's a lot more social at junior tournaments, and you    isn't everything, especially at that age. I think some-
      are having a lot of fun away from the court. Chatting       times federations are often put under pressure for
      to girls was quite a priority at that age, and meeting      their kids to win at that age. Winning is great, obvi-
      people from different countries. I really enjoyed it;       ously; we want to win every match and enter every
      I think it's very good for your development as a person     match trying to win, but it's important to focus on
      to meet lots of people and to travel and play different     trying to develop your game, trying to improve and
      tournaments, but the best weeks for me were always          not put so much pressure on yourself to win every
      the team competitions.                                      match because over time that can actually hinder
                                                                  your development.
          You play now with a lot of people you first faced in
      those days. What do you remember of your current rivals
      from back then? Famously, you and Djokovic were born
      in the same week...
                                                                   It's important to focus on
          Yeah, Novak and I first played at Tarbes and I won
      6-0 6-1, so unfortunately times have changed a little
                                                                   trying to develop your game,
      since then! We would have been 11 years old, and I
      can clearly remember the court that we played on
                                                                   trying to improve and not put
      and everything. It's strange because I don't really
      remember any of the other matches I played that
                                                                   so much pressure on yourself
      week, apart from the final, where I remember losing          to win every match because
      to Alex Krasnoroutskiy of Russia. He's still around, he's
      working now with Svetlana Kuznetsova. But yeah,              over time that can actually
      the match with Djokovic sticks out quite a lot and
      it's strange because at the time, when he was eleven         hinder your development.

04                                                                                                                             05
TENNIS EUROPE JUNIOR TOUR 25 AndY MURRAY

       You don't want to be getting too down if you lose
     matches; you can still come back from losing matches
                                                                                      It's very good for your
     when you are 14, 15 years old, it's a learning process                           development as a person

                                                                                                                                                                                                                                       HEAD PRO PLAYERS MAY PLAY WITH DIFFERENT RACQUETS FROM THE MODEL SHOWN.
     and losing is a good thing as well. We don't try to lose
     matches, but when you do you can learn a lot from                                to travel and to play
     that. That would be my advice to players and also to
     some of the coaches; not to put so much pressure on                              different tournaments.
     winning at such an early age.

      ANDY ON THE TENNIS EUROPE JUNIOR TOUR                                       1

           Led Great Britain to final rounds of 14 & Under
           Winter Cups in 2000 and to victory in 2001.
           Bronze medallist at Tennis Europe Junior Masters,
           runner-up at Tarbes and winner of Telford in 2001.
           Ended 2001 as #2-ranked 14 & Under, received
           Player of the Year Award.
           Silver medallist with team Great Britain at 2002
           16 & Under Winter Cups.

     1 . 2001 European 14&U Doubles Championships in San Remo.
         Left to right: Mikhail Bekker & Alex Krasnoroutskiy (RUS),
         Bojan Bozovic & Novak Djokovic (YUG), Andrew Kennaugh &
         Andy Murray (GBR).
     2 . Andy on his way to victory at Queen's in London earlier this year.

                                                                              2

                                                                                                                                                         RE
                                                                                                                                                       TU                                                                  W       LIK
                                                                                                                                                                                                                                       E

                                                                                                                                                     FU
                                                                                                                                                                                                                       S HO     OU
                                                                                                                                                                                                                      '        Y
                                                                                                                                                                                                                   AT       E       S.
                                                                                                                                                                                                                TH        US      AY
                                                                                                                                                                                                            ED.      E  CA    T PL
                                                                                                                                                                                                          H         B      T I
                                                                                                                                                                                                      UC         IT

                                                                                                                                         E
                                                                                                                                                                                                               Y         EN
                                                                                                                                                                                                   TO       TR       ER
                                                                                                                                                                                                 R        .        FF
                                                                                                                                                                                              VE       AL

                                                                                                                                       H
                                                                                                                                                                                                                DI
                                                                                                                                                                                           EE    AD
                                                                                                                                                                                                     IC       W
                                                                                                                                                                                         'V               HO

                                                                                                                                      T S
                                                                                                                                                                                        U       R       E
                                                                                                                                                                                    YO       W
                                                                                                                                                                                                    LIK
                                                                                                                                                                                ET         NE
                                                                                                                                                                              QU       HE      YOU

                                                                                                                                        I
                                                                                                                                                                             C        T
                                                                                                                                                                          RA    KE
                                                                                                                                                                                    S       SE
                                                                                                                                                                       ST                AU
                                                                                                                                                                     IR     T MA      EC
                                                                                                                                                                   F                B
                                                                                                                                                              TH
                                                                                                                                                                 E       EX      IT
                                                                                                                                                                      EN      UY
                                                                                                                                                         L BE      PH     S.B
                                                                                                                                                        L       A
                                                                                                                                                    WE        GR        OK
                                                                                                                                                            Y        LO
                                                                                                                                               T AS      AR       IT
                                                                                                                                                        N      T
                                                                                                                                             GH      IO      EN
                                                                                                                                           MI     UT      ER
                                                                                                                                        IT    V OL     IFF
                                                                                                                                            RE       D
                                                                                                                                                   W
                                                                                                                                                HO
                                                                                                                GRAPHENE XT RADICAL

06                                                                                                                                        .COM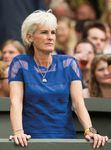 TENNIS EUROPE JUNIOR TOUR 25 TIMEA BACSINsZKY

                                                                                                                            It's a junior event, but everything
                                                                                                                            is done so professionally and they
                                                                                                                            make you feel so special, almost
        "I faced so many of                                                                                                 like you're playing a Grand Slam.
         today's top players for the
         first time on the Tennis
         Europe Junior Tour."
           Swiss #1 Timea Bacsinszky has had an unconventional
            route to the top of women's tennis. here she tells us
           where it all began and her happy memories of life on
         the tennis europe junior tour, where her talent and will
          to win stood out from her earliest days of competing.

     T
            hough she laments that          playing the final. The highlights        I was thinking "this is not tennis"
            parental pressure took          were shown on Eurosport, so it           [laughs]. Anyway, I played her again
            some of the enjoyment           was really exciting. It's a junior       at Tarbes but I managed to win
            out of her junior days, Ti-     event, but everything is done so         and she was 5-2 up this time but
     mea Bacsinszky has some great          professionally and they make you         I managed to turn it around, and
     memories of her first international    feel so special, almost like you're      then the second set was 7-5 again
     tournaments. In recent years, she      playing a Grand Slam.                    or something...
     has reconnected with her love for
     the game; a passion that has seen          The first year I couldn't believe       What about your second year?
     her break into the WTA Top 10          I won it. I lost so many times to        Many players fly through the 14 &
     this year after reaching her first     [Alyssa] Kleybanova. It's a funny        Under tournaments and don't get a
     ever Grand Slam semi-final at the      story actually – I really remember       chance to go back...
     French Open.                           losing to her in Auray in a 12 &            In 2003 I remember I was so
                                            Under event. We played the final         freaked out; it was the first time
        Only two players have ever won      against each other and I was lea-        that I had this pressure – a pres-
     Les Petits As twice: You and Martina   ding 5-2 when her mother started         sure that you have to learn on the
     Hingis. Can you still remember pla-    coaching and told her to play loo-       Tour. That's why the Junior Tour is
     ying there?                            pers [moonballs]. So she did that        really good because when you are
        Yeah, I do remember it well. It     and I couldn't cope and eventually       the defending champion you can
     was quite amazing at that age to       I lost 7-5 6-0 or something like that.   replay the tournament and it's a
     have 4,000 people watching us          I didn't win another game, because       new kind of pressure. It doesn't

08                                                                                                                                                                09
TENNIS EUROPE JUNIOR TOUR 25 TIMEA BACSINsZKY

     happen that often because you tend
     to rise an age category, but I think
     it's beneficial to try to defend. I       Petits As 2003                                           G14               GIRLS SINGLES
                                               European Junior Tour                                                       MAIN DRAW
     learned a little bit how to play with     Week of
                                               27.01.03
                                                                                        City, Country
                                                                                        TARBES,FRA
                                                                                                                          Category
                                                                                                                          14 & under
                                                                                                                                                                                                  Referee
                                                                                                                                                                                        Michel Renaux

     pressure because of that. Great me-        1
                                                     St.
                                                    MD
                                                           Rank   Seed Family Name
                                                                   1   BACSINSZKY
                                                                                        First name
                                                                                    Timea         SUI
                                                                                                        Nationality          2nd Round
                                                                                                                          T. BACSINSZKY
                                                                                                                                              3rd Round          Quarterfinals          Semifinals

     mories; it was an amazing time.            2
                                                3
                                                    Q
                                                    MD
                                                                  57
                                                                  26
                                                                       JACKSON
                                                                       KOCHANOVA
                                                                                    Jessica
                                                                                    Monika
                                                                                                  GBR
                                                                                                  SVK
                                                                                                                                   6/1 6/1
                                                                                                                          M. KOCHANOVA
                                                                                                                                           T. BACSINSZKY
                                                                                                                                                    6/1 6/1
                                                4   MD            46   ZEC-PESKIRIC Alja          SLO                              6/3 6/4           Umpire    T. BACSINSZKY
                                                5   MD            37   PEREZ        Erika         CAN                     E. PEREZ                             6/0 6/7(4) 6/2
                                                6   MD            55   SAKALARIDI   Alexandra     GRE                           6/3 7/6(3) E. PEREZ
        You played in a few team events         7
                                                8
                                                    MD
                                                    Q
                                                                  17   BELLICHA
                                                                       LUPO
                                                                                    Alice
                                                                                    Cecile
                                                                                                  FRA
                                                                                                  FRA
                                                                                                                          A. BELLICHA
                                                                                                                                   6/2 6/1
                                                                                                                                                6/2 2/6 6/1
                                                                                                                                                                         Umpire      T. BACSINSZKY

     too. How was that experience?              9
                                               10
                                                    MD
                                                    MD
                                                                  12
                                                                  40
                                                                       WOZNIACKI
                                                                       MARINOVIC
                                                                                    Caroline
                                                                                    Mirna
                                                                                                  DEN
                                                                                                  CRO
                                                                                                                          C. WOZNIACKI
                                                                                                                               1/6 6/1 6/4 S. MASSI
                                                                                                                                                                                           6/2 6/0

                                               11   MD            47   MASSI        Sousan        SWE                     S. MASSI                  6/2 6/2
        Oh, I played in Moscow once, at        12
                                               13
                                                    Q
                                                    MD
                                                                  56
                                                                  30
                                                                       BROOKS
                                                                       BIRNEROVA
                                                                                    Madelaine
                                                                                    Hana
                                                                                                  GBR
                                                                                                  CZE
                                                                                                                                   6/3 6/1
                                                                                                                          H. BIRNEROVA
                                                                                                                                                     Umpire    A. BESSER
                                                                                                                                                                   6/4 4/6 6/1
     the Winter Cups. I had some pur-          14
                                               15
                                                    MD
                                                    MD
                                                                  20
                                                                  28
                                                                       KRALJEVIC
                                                                       BESSER
                                                                                    Megi
                                                                                    Astrid
                                                                                                  FRA
                                                                                                  ITA
                                                                                                                                7/6(5) 6/4
                                                                                                                          A. BESSER
                                                                                                                                           A. BESSER
                                                                                                                                                    6/3 6/2

     ple soup and I didn't understand          16
                                               17
                                                    MD
                                                    MD
                                                                   7
                                                                   4
                                                                       CIRSTEA
                                                                       MANASIEVA
                                                                                    Sorana Mihaela
                                                                                    Vesna
                                                                                                  ROM
                                                                                                  RUS
                                                                                                                            6/3 2/6 7/6(6)
                                                                                                                          V. MANASEVIA
                                                                                                                                                                      Finalist 1:
                                                                                                                                                                         Umpire
                                                                                                                                                                                     T. BACSINSZKY
                                                                                                                                                                                     6/2 6/2
                                               18   MD            34   RADWANSKA    Agnieska      POL                          6/3 4/6 6/1 V. MANASEVIA
     what it was – but it turned out           19
                                               20
                                                    MD
                                                    MD
                                                                  35
                                                                  54
                                                                       NOWE
                                                                       VASILEVA
                                                                                    Ine
                                                                                    Margarita
                                                                                                  BEL
                                                                                                  BUL
                                                                                                                          I. NOWE
                                                                                                                                   6/4 6/1
                                                                                                                                                    7/5 6/3
                                                                                                                                                     Umpire    V. MANASEVIA
     to be beetroot soup! I remember           21
                                               22
                                                    MD
                                                    MD
                                                                  19
                                                                  50
                                                                       SOUBRIE
                                                                       MARKOVICH
                                                                                    Charlotte
                                                                                    Briggit
                                                                                                  FRA
                                                                                                  VEN
                                                                                                                          C. SOUBRIE
                                                                                                                                   6/2 6/2 C. SOUBRIE
                                                                                                                                                                   7/6(5) 6/0

     playing Michaela Krajicek there,          23
                                               24
                                                    MD
                                                    MD
                                                                  22
                                                                  13
                                                                       RIPOLL
                                                                       DENTONI
                                                                                    Dominice
                                                                                    Corinna
                                                                                                  GER
                                                                                                  ITA
                                                                                                                          C. DENTONI
                                                                                                                                7/6(7) 7/5
                                                                                                                                           6/4 6/7(7) 7/6(4)
                                                                                                                                                                         Umpire      L. HANSEN
                                               25   MD            11   VAJDOVA      Nikola        SVK                     N. SCHREIBER                                                     6/3 6/3
     and Ekaterina Makarova, who I             26
                                               27
                                                    MD
                                                    MD
                                                                  21
                                                                  43
                                                                       SCHREIBER
                                                                       FAHUOM
                                                                                    Nathalie
                                                                                    Nadini
                                                                                                  SUI
                                                                                                  ISR
                                                                                                                               2/6 6/1 6/2
                                                                                                                          N. FAHUOM
                                                                                                                                           N. SCHREIBER
                                                                                                                                                    6/1 7/5
     also played in Tarbes. I faced so         28
                                               29
                                                    MD
                                                    MD
                                                                  49
                                                                  53
                                                                       BOWES        Jenna
                                                                       MALYARCHIKOVAAleksandra
                                                                                                  SAF
                                                                                                  BLR
                                                                                                                                   6/1 6/1
                                                                                                                          A. MALYARCHIKOVA
                                                                                                                                                     Umpire    L. HANSEN
                                                                                                                                                                7/6(2) 3/6 6/3
     many of today's top players for           30
                                               31
                                                    MD
                                                    MD
                                                                  25
                                                                  41
                                                                       DZAKULA
                                                                       GABARRUS
                                                                                    Aleksandra
                                                                                    Maite
                                                                                                  YUG
                                                                                                  ESP                     L. HANSEN
                                                                                                                                   5/1 ret L. HANSEN
                                                                                                                                                    6/1 7/5
                                                                                                                                                                     Final
                                                                                                                                                               T. BACSINSZKY
                                                                                                                                                                                         Winner

                                               32   MD             5   HANSEN       Logan         USA                              6/1 6/4                               Umpire a    T. BACSINSZKY
     the first time on the Tennis Europe       33
                                               34
                                                    MD
                                                    MD
                                                                   8
                                                                  45
                                                                       SCHARLE
                                                                       MOHORCIC
                                                                                    Noemie
                                                                                    Taja
                                                                                                  FRA
                                                                                                  SLO
                                                                                                                          N. SCHARLE
                                                                                                                                   6/3 6/1 N. SCHARLE
                                                                                                                                                               R. OLARU                    6/2 6/4

     Junior Tour.                              35
                                               36
                                                    MD
                                                    Q
                                                                  39
                                                                  56
                                                                       SUJICA
                                                                       NOE
                                                                                    Maja
                                                                                    Manon
                                                                                                  CRO
                                                                                                  FRA
                                                                                                                          M. NOE
                                                                                                                                   6/4 6/1
                                                                                                                                                    6/3 6/4
                                                                                                                                                     Umpire    N. SCHARLE
                                               37   MD            36   MAES         Fien          BEL                     F. MAES                               7/6(4) 3/6 6/3
                                               38   Q             57   CORNET       Alize         FRA                              6/2 6/3 R. KULIKOVA
                                               39   Q             58   FARAH        Emma          TUN                     R. KULIKOVA               6/1 6/3
        You didn't play that much on our       40   MD             9   KULIKOVA     Regina        RUS                              6/1 6/3                               Umpire      N. SCHARLE
                                               41   MD            14   CIBULKOVA    Dominica      SVK                     D. CIBULKOVA                                                   6/4 7/6(8)
     Tour when you were younger, but           42
                                               43
                                                    MD
                                                    Q
                                                                  29
                                                                  59
                                                                       ELLIOT
                                                                       CLAYTON
                                                                                    Amanda
                                                                                    Missy
                                                                                                  GBR
                                                                                                  USA
                                                                                                                                   6/3 6/1
                                                                                                                          M. CLAYTON
                                                                                                                                           D. CIBULKOVA
                                                                                                                                                    6/2 6/4
     when you did you really made your         44
                                               45
                                                    MD
                                                    QLL
                                                                  31
                                                                  60
                                                                       NAVRATILOVA Karolina
                                                                       PASZEK       Tamira
                                                                                                  CZE
                                                                                                  AUT                     T. PASZEK
                                                                                                                                   7/5 6/3           Umpire    D. CIBULKOVA
                                                                                                                                                                      7/5 7/5
                                               46   QLL           61   MIELGO       Chloe         FRA                              6/3 6/4 T. PASZEK
     presence felt...                          47   MD            44   SPICIN       Margarita     ISR                     M. SPICIN                 7/5 6/2
                                               48   MD             3   LISICKI      Sabine        GER                          4/6 6/4 6/4                            Finalist 2:    R. OLARU
        It's not something I'd recom-          49
                                               50
                                                    MD
                                                    QLL
                                                                   6
                                                                  62
                                                                       OLARU
                                                                       BENAMAR
                                                                                    Raluca
                                                                                    Sherazad
                                                                                                  ROM
                                                                                                  FRA
                                                                                                                          R. OLARU
                                                                                                                                   6/1 6/2 R. OLARU
                                                                                                                                                                         Umpire      6/1 6/4

     mend to others. I wasn't deciding         51
                                               52
                                                    Q
                                                    MD
                                                                  63
                                                                  27
                                                                       FRILLING
                                                                       VAIDEANU
                                                                                    Kristy
                                                                                    Andrea
                                                                                                  USA
                                                                                                  ITA
                                                                                                                          K. FRILLING
                                                                                                                               3/6 6/0 6/3
                                                                                                                                                 6/3 7/6(8)
                                                                                                                                                     Umpire    R. OLARU
                                               53   MD            52   KLAFFNER     Melanie       AUT                     K.COUTS                                    6/2 6/4
     for myself when I was younger.            54   MD            24   COUTS        Kimberly      USA                              6/1 6/4 V. FAUVIAU

     Fortunately and unfortunately. But
                                               55
                                               56
                                               57
                                                    MD
                                                    MD
                                                    MD
                                                                  18
                                                                  10
                                                                  16
                                                                       FAUVIAU
                                                                       ZORIC
                                                                       VOEGELE
                                                                                    Valentine
                                                                                    Natasa
                                                                                    Stefanie
                                                                                                  FRA
                                                                                                  YUG
                                                                                                  SUI
                                                                                                                          V. FAUVIAU
                                                                                                                                   6/2 6/1
                                                                                                                          S. VOEGELE
                                                                                                                                                    6/2 6/3
                                                                                                                                                                         Umpire      R. OLARU
                                                                                                                                                                                      6/3 6/7(9) 6/2        If you know that you are
     I think it's good to play a little bit    58
                                               59
                                                    MD
                                                    MD
                                                                  48
                                                                  33
                                                                       MANSOUR
                                                                       MATUSZCZYK
                                                                                    Mona
                                                                                    Joanna
                                                                                                  SWE
                                                                                                  POL
                                                                                                                                   6/2 6/2
                                                                                                                          J. MATUSZCZYK
                                                                                                                                           S. VOEGELE
                                                                                                                                                    6/0 6/2

                                                                                                                                                                                                            going to step on court and
                                               60   MD            42   RODRIGUEZ    Macarena      ESP                              6/4 6/3                     E. RODINA
     more than I did. There is plenty of
                                                                                                                                                     Umpire
                                               61   MD            23   FOHSE        Maria Antonia GER                     A. FOHSE                                   6/3 6/3
                                               62   MD            38   O'NEILL      Jillian       CAN                              6/4 6/2 E. RODINA
     time to be a pro later.                   63
                                               64
                                                    MD
                                                    MD
                                                                  51
                                                                   2
                                                                       PULIDO
                                                                       RODINA
                                                                                    Valeria
                                                                                    Evgeniya
                                                                                                  MEX
                                                                                                  RUS
                                                                                                                          E. RODINA
                                                                                                                                   6/0 6/3
                                                                                                                                                    6/1 6/2

         If you had to give some advice to
                                               Acc. Ranking
                                               Rkg Date
                                               Last DA
                                                                   #
                                                                   1
                                                                   2
                                                                   3
                                                                       Seeded players
                                                                       BACSINSZKY
                                                                       RODINA
                                                                       LISICKI
                                                                                        #
                                                                                        9
                                                                                        10
                                                                                        11
                                                                                                Seeded players
                                                                                             KULIKOVA
                                                                                             ZORIC
                                                                                             VAJDOVA
                                                                                                                      #
                                                                                                                      1
                                                                                                                      2
                                                                                                                      3
                                                                                                                          Lucky Losers
                                                                                                                          T. PASZEK
                                                                                                                          C. MIELGO
                                                                                                                          S. BENAMAR
                                                                                                                                           Replacing

                                                                                                                                           K. VANKOVA (M.C)
                                                                                                                                           J. CURTIS (M.C)
                                                                                                                                                             Draw date/time:
                                                                                                                                           E. KADLECOVA(M.C) Last Accepted player

                                                                                                                                                             Player representatives
                                                                                                                                                                                                            enjoy it no matter what, that's
     the players that are on the Tennis                            4   MANASIEVA        12   WOZNIACKI                4

                                                                                                                                                                                                            the most important thing.
                                                                   5   HANSEN           13   DENTONI                  5                                        MANSOUR Mona (SWE)
                                                                   6   OLARU            14   CIBULKOVA                6                                        Referee's signature
     Europe Junior Tour right now, what                            7
                                                                   8
                                                                       CIRSTEA
                                                                       SCHARLE
                                                                                        15
                                                                                        16
                                                                                             CURTIS
                                                                                             VOEGELE
                                                                                                                      7
                                                                                                                      8                                        Michel Renaux                           #

     would you tell them?
         The advice is really to ask
     yourself, "Do I really love this?"
     You have to love it. You need to         TIMEA ON THE TENNIS EUROPE JUNIOR TOUR
     know that you don't need to win
     everything. You are going to lose              Tennis Europe Junior Tour Player of the Year in 2002, ending the
     many, many matches. But if you                 season as the 14 & Under #3.
     know that you are going to step
     on court and enjoy it no matter                One of only two girls ever to defend the Les Petits As title (the other
     what, that's the most important                is Fed Cup team-mate Martina Hingis).
     thing. Your career is going to be
     long and you will have plenty of               Made Winter Cups debut in 2001 aged just 11, winning two of her
     wins, and some losses as well, but             three matches.
     you have to be able to accept things.
     If you can take it that way, your life         Silver medallist at European 18 & Under Championships in Klosters
     will be much more enjoyable as a               in 2004, aged 15.
     tennis player.

10                                                                                                                                                                                                                                        11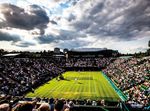 TENNIS EUROPE JUNIOR TOUR 25 LES PETITS AS
                                                      Words: Alex Macpherson Photos: Richard van Loon / tennisfoto.net

     'Les Petits As' – A Day in the Life
     of a Category 1 event

     A
                 midst the frenetic bustle of the 'village' set      The local authorities immediately suggested the
                 up every year in the foyer of Tarbes' Parc       cavernous Parc des Expositions as a suitable venue,
                 des Expositions to accompany Les Petits As,      and - with coaches used as offices, a physio set up in
                 a big screen showing the second week of          a caravan and Yannick Noah, who went on to win
     the Australian Open looms over the central eating            Roland Garros that year, gracing posters - the first
     area. The two tournaments on opposite sides of the           edition of Les Petits As welcomed competitors from                                                                                 3
     globe thus progress concurrently to their respective         four countries. By this year, that number had grown
     climaxes: the superstars battling through Melbourne          exponentially, with 32 countries represented across
                                                                                                                                                                                      1    2
     nights before 15,000 spectators for $40m and one             the singles main draws: traditional European hubs
     of the four greatest prizes in the sport, the juniors        of the sport (France, Spain); recent emergent forces
     fighting their hearts out in a cold indoor hall in the       (Russia, Croatia), and overseas contingents travelling       set, and indeed without the loss of any more than
     Pyrénées in front of 2,000 diehard fans and no money,        from as far as Asia and North America.                       four games in any set, beating Europe's top player
     but arguably the most prestigious 14 & Under trophy             The globalisation of tennis has been one of its most      Timofey Skatov (RUS) in the final.
     in the world.                                                important narratives over the past two decades, and             There were echoes of the first time this policy paid
        It's about as neat an encapsulation of the extremes       the quarter-final stage at Les Petits As proved a strong     off for the Tarbes organisers, back in its 1986 fourth
     of a tennis career as you could find - but it feels fit-     reminder of this. Over the day's play, the diminutive        edition. "We wanted to enlarge the tournament,"
     ting to have it here. The iconic competitors whose           fleet-footed Maltese Helene Pellicano took on the            recalls Claudine Knaebel. "We went to America and
     every forehand and fist pump is magnified and re-            powerful Polish second seed Iga Swiatek in an ab-            saw Michael Chang, spoke to his family and invited
     played over us may                                                                                 sorbing match of       him to play. He came with his mother - it was his first
     seem larger than
     life, but many of
                                The world's best 14 & Under                                             stylistic contrasts;
                                                                                                        the ultra-aggres-
                                                                                                                               time in Europe." The prodigious Chang also won the
                                                                                                                               title - and, of course, just three years later was to be-
                                                                                                                                                                                                    1 . Boys' singles runner-up Timofey Skatov (RUS),
     them once passed
     through this hall
                                players meet in Tarbes to battle for                                    sive strokes of Ja-
                                                                                                        pan's poker-faced
                                                                                                                               come Roland Garros champion, a result that put Les
                                                                                                                               Petits As on the tennis world's radar in a huge way.
                                                                                                                                                                                                        current Tennis Europe Junior Tour #1.
                                                                                                                                                                                                    2 . 2015 boys' champion Chun-Hsin Tseng (TPE).
     in a small French
     town: 2015 Aus-
                                one of the most coveted trophies.                                       Himari Sato, at
                                                                                                        12 the youngest
                                                                                                                                  But if effective scouting is one side of the Tarbes
                                                                                                                               story, the tournament's success can also be attributed
                                                                                                                                                                                                    3 . Nicolas Alvarez Varona of Spain signs autographs
                                                                                                                                                                                                        for the crowd.
     tralian Open final-                                                                                player left in ei-     to what greets the players during their Pyrenean so-
     ists Novak Djokovic and Andy Murray first played             ther draw, thrilled spectators for a set as she pushed       journ. Elite-level junior tennis can have something of a
     each other here in 2000. Fifteen years on, they serve        Russian 14th seed Kamilla Rakhimova to the brink             tough reputation: stories of temperamental, pushy or
     as inspiration to the awestruck kids who dream of
     following in their footsteps. "Everyone who wins here
                                                                  of exit - but proved her undoing as they began to
                                                                  misfire throughout the deciding set. Meanwhile,
                                                                                                                               unsporting players, parents and coaches abound, and
                                                                                                                               were famously the reason cited by Richard Williams
                                                                                                                                                                                               The aim for the players,
     is a star!" marvels top girls' seed Anastasia Potapova,
     of Russia - the eventual champion this year.
                                                                  though, another member of the Asian competitors,
                                                                  Taiwan's Chun-Hsin Tseng, the boys' fifth seed, was
                                                                                                                               for withdrawing his daughters, Venus and Serena, from
                                                                                                                               junior competition. Yet at Les Petits As there is no ill
                                                                                                                                                                                               because they are so young,
        Tarbes, a community of 50,000 in the foothills of
     the Pyrenees, has a proud sporting tradition - indeed,
                                                                  ruthlessly ending the surprise run of home favourite
                                                                  Adrien Gobat - and would ultimately go on to win
                                                                                                                               behaviour on display, bar a few minor on-court grizzles.
                                                                                                                                  This is a source of some pride to the organisers,
                                                                                                                                                                                               is to find some conviviality
     it was voted the third sportiest town in France by
     L'Équipe in 2010 based on the quantity and variety of
                                                                  the trophy.
                                                                     Tseng is the latest example of the tournament's
                                                                                                                               who have gone to great lengths to create a 'village'
                                                                                                                               atmosphere at the tournament. Food, clothing and
                                                                                                                                                                                               in the village. After the
     sports it offered, and the financial support for them.       pro-active approach to global expansion that has been        equipment stalls line walkways near the courts;                 match, if they unfortunately
     It made sense, then, that Jean-Claude and Claudine           so key to maintaining its prestige. Though he had            before and after their matches, players and coaches
     Knaebel - a local couple with a passion for tennis - found   never played in Europe before, tournament referee            can be seen relaxing and socialising with each other.           lose, they are still with
     it an accommodating site for their brainchild back in        Michel Renaux had been impressed by the youngster's          Indeed, Renaux states that the greatest challenge of
     1983. "We knew that the 12-14 year olds were good            game in an American junior event - and by his father's       his job - after maintaining the uniformity of the reg-          other players. At other
     players already - but amateurs, while the category           devotion to his son's nascent career, working nights         ulations - is to maintain this atmosphere. "The aim
     above them had already started playing on the pro-           so that he could coach his son during the day. Renaux        for the players, because they are so young, is to find          tournaments, it is often just
     fessional circuit," says Claudine. "We wanted to give        extended a wild card invitation to Tseng - and it paid       some conviviality in the village," he says. "After the
     the youngsters experience in their own tournament."          off, as Tseng swept to the title without the loss of a       match, if they unfortunately lose, they are still with          the coach and the hotel.

12                                                                                                                                                                                                                                                         13
TENNIS EUROPE JUNIOR TOUR 25 LES PETITS AS

       STAR OF TOMORROW?

          2015's eventual girls' champion Anastasia Potapova arrived
          at Tarbes as holder of many of the Tennis Europe Junior Tour's
          most important titles after a stellar 2014 in which she finished
          the season with a record points tally and enough silverware to
          build a space ship.

          POTAPOVA IN 2014...

          European 14 & Under Champion (singles and doubles)
            Category 1 titles at Rakovnik and Khimki.
            Category 2 title in Kiev.
            Category 1 doubles titles in Stockholm, Tarbes and Khimki.
            Singles and doubles titles at first 16 & Under event in
            Renningen/Rutesheim.
            Winter Cups by HEAD title (with Russian team).
            Tennis Europe Junior Masters title.

          Since winning Les Petits As, Potapova has focused on the
          ITF Junior Circuit, where she has continued her winning ways,
          collecting three titles in the first five months of 2015.

                                                                             Left: Potapova and runner-up Olga Danilovic (SRB)
                                                                             share a laugh at the prize-giving ceremony.

14                                                                                                                               15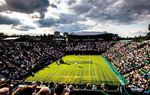 TENNIS EUROPE JUNIOR TOUR 25 LES PETITS AS

     other players. At other tournaments, it is often just the
     coach and the hotel." This extends to supporting the
     children in times of real need, as well: the Knaebels
     recall 1995 as one of their most emotional years, when
     a talented 13-year-old Belgian competed the week
     after her mother had died. It was Justine Henin, a
     future legend of the game - and despite her personal
     trauma, she managed to make it all the way to the
     final that year, losing only to Croatia's Mirjana Lucic.
        It's no wonder, then, that Tarbes holds long-last-
     ing treasured memories for players who go on to
     professional careers. Renaux beams with pride as he
     describes Roger Federer and Kim Clijsters sending           1
     good luck text messages from Australia to the Petits
                                                                 2                              1 . Champion Tseng with
     As players, and 1994 champion Juan Carlos Ferrero
                                                                                                    proud father.
     later calling his time here his best memory as a
                                                                                                2 . Helene Pellicano of Malta
     junior. This year, one family is making a particularly                                         hits a forehand during her
     special return. Way back in 1985, Canada's Philippe                                            quarterfinal run.
     Le Blanc became the first North American competitor                                        3 . 12-year Himari Sato of
     at the tournament - again, scouted by the organisers.                                          Japan showed her promise
     Two years later, his brother Sébastien followed. Both                                          in a quarterfinal loss to 14th
     boys were coached by their father, Guy. This year,                                             seed Kamilla Rakhimova.
     Sébastien and Guy are both back - but this time,
     from a different perspective, as Sébastien's own son
     Alexandre is playing.                                       3
                                                                                                                                     Large crowds and televised
        Sébastien, an Olympic and Davis Cup player for
     Canada during his professional career, reminisces:                                                                              matches are a new experience
     "This was such a boost for me, it was probably the
     start of everything. It hasn't changed much - all the
     people, tournament directors and volunteers, are
                                                                                                                                     for many of the players.
     the same. They want the kids to have a good time,
     and the families also. The Tennis Europe Junior Tour
     taught me about hard work: make sure you play
     hard every time. We got lots of matches, met a lot
     of kids from all over the world. If you stay in Cana-
     da, you always play against the same kids and you
     never know how good you are." It's to this end that
     Alexandre, who reaches the final of the consolation
     event, is now based in Barcelona. "And in Europe
     you play on the red clay, which is a lot better than
                                                                 LES PETITS AS: THE NUMBERS
     North American hard courts to learn the basics of
     the game," notes Guy.                                                 26 Grand Slam singles titles won by former
        In fact, so impressed were the Leblancs by Les                         Les Petits As champions.
     Petits As that it even inspired them to try their hand
     at setting up their own tournament, a 12 & Under                    40 corporate stands exhibiting in the Village.
     team competition in Canada, which already counts
     much-touted talents such as Taylor Townsend and
                                                                         45 nations represented in 2015.
     Françoise Abanda amongst its former players. "We                   180 organisers and volunteers.
     remembered how this was for us, and we tried to
     do the same thing," says Sébastien. Evidently, a                   470 matches played.
     successful tournament doesn't just create the stars             10,000 school children attending during the week.
     of tomorrow - but is key to the growth of the sport
     worldwide.                                                      30,000 total spectators.

16                                                                                                                                                                  17
TENNIS EUROPE JUNIOR TOUR 25 JUDY MURRAY

                                                " Whether you are a young
                                                  player, a coach or a Mum,
                                                  the Tennis Europe Junior Tour
                                                  is a fantastic place to prepare for
                                                  life on the professional tour."

                                                 L
                                                          ike many coaches and parents, I have plenty       They brought local schools in to create crowds and
                                                          of experience of the Tennis Europe Junior         atmosphere for the players to compete in when they
                                                          Tour and I know first-hand just what a positive   played on the show courts. It was vibrant and busy
                                                          effect it can have on young players receiving     and buzzing and was a tremendous experience for
                                                 their tennis education.                                    the children and for me as a coach and a parent.
                                                    So many top players got their first taste of inter-        They would have former winners - usually French
                                                 national competition playing Tennis Europe junior          players - who would come back and play an exhibition
                                                 events, including many of the young players that I         event and these days they also have a wheelchair
                                                 coached and my own sons Andy and Jamie.                    event running alongside. So they absolutely max out
                                                    I can remember my first experience of going to an       on the experience that they create for the kids. It's
                                                 overseas tournament with young players and being           like a mini major tournament.
                                                 really quite blown away by the atmosphere there and           Andy first met Novak Djokovic at Tarbes when they
                                                 even just hearing kids talking in so many different        played as 12 year olds there. They're almost exactly
                                                 languages. When you play in your own country, you          the same age (Novak's birthday is a week after Andy's)
                                                 obviously understand what everybody is saying and          and it's strange to think that they've been playing
                                                 you don't have to work hard to make yourself un-           against each other all that time.
                                                 derstood; that can be a challenge for young children.         As a coach, attending those Tennis Europe events
                                                    I remember the buzz of it all and the excitement of     overseas helped me learn so much about the children
                                                 kids getting the opportunity to compete in an inter-       I was working with. From the children, you get a real
                                                 national environment, against a lot of other children.     mix of attitudes to playing overseas tournaments - you
                                                 It's an invaluable experience because it mirrors what      get some who see it as a real opportunity to learn
                                                 they will have seen on the television - lots of people     and they watch everything and ask lots of questions.
                                                 from all over the world competing in quite a brutal        Then you get others who think: "I'm going on holiday,
                                                 sport, where 32 of them start the draw and only one        where's the swimming pool?" It's a real eye-opener
                                                 of them wins it.                                           to see how each individual tackles the experience.
                                                    The first Tennis Europe event that I went to with
                                                 Jamie, when he was in qualifying, was 'Les Petits As'
                                                 in Tarbes, which is one of the biggest events on the        As a coach, attending
                                                 Tennis Europe Junior Tour. I was amazed by the sheer
                                                 size of it and how much effort had gone into creating       those Tennis Europe events
                                                 almost a mini- Grand Slam tournament for children.
                                                 The whole town gets behind that event.                      overseas helped me learn
                                                    I'd never seen anything on that scale before. The
                                                 matches were all videoed, they all had umpires,             so much about the children
                                                 and electronic scoreboards. Eurosport even covered
                                                 matches on television from the semi-finals onwards.         I was working with.

18                                                                                                                                                                   19
TENNIS EUROPE JUNIOR TOUR 25 JUDY MURRAY

                                                                                                                                  are to become problem solvers and
                                                                                                                                  ours is a problem-solving sport.       THE ALL ENGLAND LAWN TENNIS
                                                                                                                                     The team competitions are also
                                                                                                                                  fantastic. When you are a young        CLUB AND WIMBLEDON LAWN TENNIS
                                                                                                                                                                         MUSEUM ARE PROUD TO JOIN THE
                                                                                                                                  player you get used to travelling
                                                                                                                                  in squads of players but virtually

                                                                                                                                                                         TENNIS EUROPE JUNIOR TOUR IN
                                                                                                                                  every match that you play you are
                                                                                                                                  playing as an individual. The team

                                                                                                                                                                         CELEBRATING ITS 25TH ANNIVERSARY.
                                                                                                                                  competitions are really important
                                                                                                                                  for bringing them together, learn-
                                                                                                                                  ing how to support each other,
                                                                                                                                  watching out for each other and
                                                                                                                                  scouting matches for each other.       MANY CONGRATULATIONS!

                                                                                             © James Jordon Photography for LTA
                                                                                                                                  It's very important to get used to
                                                                                                                                  the whole atmosphere around
                                                                                                                                  team events, a sense of belonging
                                                                                                                                  and learning to deal with repre-
                                                                                                                                  senting your country. You create
                                                                                                                                  real bonds with your team-mates.
                                                                                                                                     You really see leaders emerg-
                                                                                                                                  ing, the ones who really want to
     Judy with Britain's girls' 18 & Under team at the Maureen Connolly Challenge in 2015.                                        get out there and fight for your
                                                                                                                                  country. You see the other side as
        I've had all sorts of things hap-          a notebook and pen so that they                                                well, the players who don't cope
     pen when travelling with kids -               can write down everything that                                                 as well - playing for themselves
     from them forgetting their shoes              they spend, right from the mo-                                                 is one thing but playing for your
     to racket bags going missing or               ment that they arrive at the air-                                              country is another thing entirely. I
     them not knowing what string                  port. That way they can tot up                                                 love team competitions and I think
     tensions they use because their               what they spend on entry fees,                                                 they are a great way of preparing
     parents or their coach usually                water, Powerade and then work                                                  young players for Fed Cup and
     look after everything for them.               out how much spending money                                                    Davis Cup involvement later in
     I think a lot of the experiences I            they actually need. You soon work                                              their careers.
     had in those early days made me               out what you're wasting money                                                     Of course the Tennis Europe
     realise that actually coaches need            on or what you have brought that                                               Junior Tour is a great place to de-
     to work with the parents to help              you didn't really need.                                                        velop players' games but learning
     the kids prepare for life as a tennis            It's not just the opportunity to                                            to be a tennis player is about so
     player - whether that's at junior or          play in the event, it's about learn-                                           much more than just hitting the
     senior level.                                 ing how the event works and what                                               ball. Whether you are a young
        Young players need to know how             players need to know in order to                                               player, a coach or a Mum, the Ten-
     to look after themselves, from ba-            take care of themselves. As a coach                                            nis Europe Junior Tour is a fantas-
     sic things like what do they need             and as a parent, the more that you                                             tic place to prepare for life on the
     in their racket bag? What size are            do for a player, the less likely they                                          professional tour.
     their shoes? What is their grip size?
     What's their string tension? Kids                                                                                                                                   WIMBLEDON LAWN
                                                     Judy's tips for travelling parents / coaches
     also have to learn to eat what is
     there because that's all there is.
                                                                                                                                                                         TENNIS MUSEUM & TOUR
                                                         Empower the children; encourage them to take responsibility
     The food is often included free of                  where possible.                                                                                                 Open Daily: 10:00am until 5:00pm
     charge and you don't want to be                                                                                                                                     Nearest Underground: Southfields
     spending lots of money on extra                     Build in some fun, bonding games and activities around the tennis.                                              Nearest Rail: Wimbledon
     food. Learning to budget is im-                                                                                                                                     Telephone: +44 (0) 20 8946 6131
                                                         Help them to change their eating habits if they are fussy about food.
     portant. When I take kids away
     now I give them a list of things                    Remember that these events are a great opportunity for you to                                                   The Museum Building,
     they will need and one of them is                   learn too!                                                                                                      The All England Lawn Tennis
                                                                                                                                                                         & Croquet Club, Church Road,
                                                                                                                                                                         Wimbledon, London SW19 5AE          SUPPORTED BY

20                                                                                                                                                                       WIMBLEDON.COM/MUSEUM                         00
TENNIS EUROPE JUNIOR TOUR 25 EUROPEAN JUNIOR CHAMPIONSHIPS

     40 Years of the European Junior
     Championships
                                                               OPEA
                                                          UR

     A
                                                                        N
                                                    E
                s the Tennis Europe Junior                     Tennis                 still working on the backhand, but
                                                               Europe
                Tour celebrates its 25th an-                                          that day it worked perfectly."
                                                   JUN
                niversary in 2015, its flagship                                           Also enjoying a victory at the Eu-

                                                                           IPS
                competition was celebrating                                           ropean Championships that year was

                                                                        SH
     its 40th edition. The European Junior                                           Mats Wilander, another future world
                                                     IO

                                                         R
                                                           CH              N                                                   1
     Championships is the most coveted crown
                                                                AMPIO               #1. The Swede was starting a run of
                                                                                                                               2
     on the Tour; the most important tourna-                                      victories that enabled him to become
     ment in terms of prestige and ranking points,                             the only player ever to win four singles                                                                   1 . A young Ivan Lendl on his way to European Junior
     and an annual celebration of the greatest junior                  titles, and the only male to have won all three                                                                        Championship glory.
     talents on our continent.                                      age categories of the event, going unbeaten at 14, 16                                                                 2 . 1981 14 & Under doubles champion Boris Becker and
        With draws almost as large as those of a Grand              and 18 & Under levels. "I remember my first win, in                                                                       1982-83 singles champion Steffi Graf.
     Slam, the European Junior Championships have                   Prerov in Czechoslovakia. Ivan won the Under 18s the                                                                  3 . Mats Wilander – the only player ever to be
     grown to such an extent that the various age cate-             same year. I remember it very well actually because                                                                       undefeated at four editions of the tournament.
     gories – 14, 16 and 18 & Under - are each played at            I practiced with Hana Mandlikova, which was the
     separate venues. But that wasn't always the case - until       original goal of the whole trip for me. I thought she                                                                    3

     1982 the events always took place in one location,             was a really cool player."
     and even incorporated a 12 & Under competition for                The chance to practice alongside Mandlikova wasn't
     a few years in the early 1980's.                               his only motivation though. "I remember when Johan
                                                                    Sjogren came home the year before after winning the
                                                                    European Championship; it was his biggest win yet,
     The early days...                                              so for us in Sweden it became a huge goal."
        Many of the all-time greats of the game - including
     11 former world #1s - played at the European Junior                                                                       in the 1982 final - and still recalls the excitement of
     Championships, and still cherish the memories of               Into the 1980s...                                          those early international tournament experiences:
     the event, which often represented a personal break-              As Wilander won the last of his titles, coming          "The European Junior Championships in Blois bring
     through. Though he later recorded greater triumphs,            from a set down to beat Slobodan Zivojinovic (YUG)         back great memories. It was special to me to be able
     going on to win eight Grand Slam titles, 1978 18 &             in Serramazzoni and adding the doubles with Joakim         to experience playing for my country at such a young
     Under champion Ivan Lendl recalls his win clearly.             Nyström for good measure, a young German was               age. What stands out for me are the moments in the
     "I remember it well," he told us. "It was played in            making herself known internationally for the first         dorms with the other players from all over Europe,
     Czechoslovakia. I had been practicing a topspin back-          time. Fraulein Forehand, as she came to be known,          perhaps having a little too much fun, and making
     hand for a long time and that was the week that it             claimed the singles title of the short-lived 12 & Un-      friends from other countries that lasted through
     finally clicked. I had always had close matches with           der competition. Steffi Graf went on to win the 14         my career."
     him [final opponent Per Hjertquist], but on that occasion      & Under event for the next two years – including a            As the 1980s went on, a procession of future Grand
     I beat him pretty bad. I didn't expect to because I was        memorable 1-6 6-2 11-9 win over Andrea Holikova            Slam champions earned their first big titles at the
                                                                                                                               European Championships, including Stefan Edberg,
                                                                                                                               Boris Becker, Monica Seles and Arantxa Sanchez-Vi-
       Steff i Graf                                                                                                            cario. 1988 18 & Under Champion Conchita Martinez
                                                                                                                               remembers her home victory at the event in Zaragoza
      "The European Junior Championships in Blois bring back                                                                   with pride, "To be able to play – and win – a European
                                                                                                                               Championship at such a young age really gave me
      great memories. It was so special to me to be able to                                                                    extra motivation for my future career, and showed

      experience playing for my country at such a young age."                                                                  me that I really had the chance to do well. It was great
                                                                                                                               to have the possibility to play against players from

22                                                                                                                                                                                                                                                23
TENNIS EUROPE JUNIOR TOUR 25 EUROPEAN JUNIOR CHAMPIONSHIPS

            From European Junior to Grand Slam champions

                 14 & Under: Mats Wilander, Stefan Edberg, Steffi Graf, Monica Seles, Thomas Johansson,
                 Iva Majoli, Martina Hingis, Justine Henin, Novak Djokovic.

                 16 & Under: Yannick Noah, Hanna Mandlikova, Mats Wilander, Stefan Edberg, Arantxa
                 Sanchez-Vicario, Marin Cilic.

                 18 & Under: Ivan Lendl, Mats Wilander, Conchita Martinez, Albert Costa, Carlos Moya,
                 Martina Hingis.

                 European Junior Champions have combined to win a total of 94 Grand Slam
                 singles titles...so far!

                                                                                                                            1

                                                                                                                           2

                                                                                                                                                                                          3

     other countries, to have some different experiences          Under crown at the age of just 13. Joining her on
     and to develop your game."                                   the podium in Klosters that year was another future
                                                                  world #1, Carlos Moya, and her successor as European
                                                                  Junior Champion – 1995 winner Anna Kournikova,
     The Tennis Europe Junior Tour's                              would partner the Swiss Miss to the very top of the
     flagship event                                               doubles game just four years later.
                                                                     As we have seen, not all of the legends of the        1 . Novak Djokovic served notice of his potential by winning
        With the inception of the Tennis Europe Junior            game were as successful as juniors as they would be          gold medals in singles and doubles at the 14 & Under
                                                                                                                               event in San Remo in 2001.
     Tour in 1990, the European Junior Championships              in later life. Roger Federer never won the Europe-
                                                                                                                           2 . Martina Hingis receives her gold medal at the 18 & Under
     took its rightful place as the jewel in the crown of the     an Championships; in fact, both his attempts were
                                                                                                                               Championships in Klosters in 1994.
     circuits and a new generation continued to impress.          thwarted by the same player, Feliciano Lopez. The
                                                                                                                           3 . Anna Kournikova hits a forehand on her way to victory
     Quick off the mark was Martina Hingis, who revelled          Spaniard still remembers those battles, which gave           in Klosters in 1995.
     in the opportunity to show off her prodigious talent,        him three-set wins in Hatfield in 1997 and in Klosters
     becoming the youngest ever player to win the 18 &            in 1998, when Andrea Vinciguerra beat him to gold

24                                                                                                                                                                                            25
TENNIS EUROPE JUNIOR TOUR 25 EUROPEAN JUNIOR CHAMPIONSHIPS

                                                                   Multiple European Junior
                                                                   Championship singles title winners

                                                                      Mats Wilander (4)           1978, 1979, 1980, 1981
                                                                      Radka Zrubakova (3)         1984, 1985, 1986
                                                                      Andrea Temesvari (3)        1980, 1981, 1982
                                                                      Kent Carlsson (3)           1981, 1982, 1983
                                                                      Eva Pfaff (2)               1976, 1977
                                                                      Hana Strachonova (2)        1977, 1978
     1                                3
                                                                      Steffi Graf (2)             1982, 1983
     2
                                                                      Stefan Edberg (2)           1980, 1982
                                                                      Niklas Kulti (2)            1985, 1987
                                                                      Martina Hingis (2)          1992, 1994
                                                                      Tommy Robredo (2)           1996, 1998
                                                                      Tatiana Golovin (2)         2001, 2003

                                                                                                                             crédits : FFT / 2013 Architectes : Atelier d'architecture Chaix & Morel et associés / ACD Girardet et associés / Daniel Vaniche et Associés / Marc Mimram / Agence Michel Goutal • Paysagistes : Equipe Corajoud • Perspectiviste : 3dfabrique -
                                                                      Grigor Dimitrov (2)         2005, 2007
                                                                      Petra Uberalova (2)         2008, 2012
                                                                      Corentin Moutet (2)         2013, 2014

                                                                         14 & Under         16 & Under     18 & Under

     1 . Simona Halep and Grigor Dimitrov celebrate winning       in a final set tie-break: "To be honest, I expected
         the 16 & Under titles in Moscow in 2007.                 to win the tournament. In the semi-finals I played
     2 . Stefan Edberg is one of just seven men to have won       really well to beat Federer. He was a big favourite,
         multiple European Junior Championship titles.            and was playing in his home country. But in the final
     3 . Feliciano López twice ended the hopes of Roger           Vinciguerra played very well. I remember it was in a
         Federer at the Championships.                            beautiful place in the mountains and although I left
                                                                  disappointed I have great memories of that era, and
                                                                  especially that tournament." Federer doesn't seem to
         Feliciano López                                          have forgotten either; as professionals, they have met
         "To be honest, I expected to                             11 times, with the 17-time Grand Slam champion yet
                                                                  to lose to his Spanish opponent.
         win the tournament. In the                                  By the turn of the century, many of today's top play-
                                                                  ers were winning European Junior titles. 2001 was a                                                                                                                                                                                                                                                           French tennis is getting a new stadium.
         semi-finals I played really                              vintage year, with Novak Djokovic sweeping the 14 &
                                                                  Under singles and doubles events, Jo-Wilfried Tsonga
                                                                                                                                                                                                                                                                                                                                                                                The French Tennis Federation has made
         well to beat Federer. He                                 taking the 16 & Under crown and Robin Soderling
                                                                  winning the 18 & Under. Subsequent years saw Fabio
                                                                                                                                                                                                                                                                                                                                                                                perfect use of the natural and urban
         was a big favourite, and was                             Fognini, Marin Cilic, Alizé Cornet, Grigor Dimitrov and                                                                                                                                                                                                                                                       environment of the venue in choosing
                                                                  Simona Halep take gold medals home. More recently,
         playing in his home country."                            up-and-coming stars such as Ana Konjuh and Andrey
                                                                                                                                                                                                                                                                                                                                                                                to adapt it while maintaining the human
                                                                  Rublev have used the Championships as a springboard                                                                                                                                                                                                                                                           touch for this internationally renowned
                                                                  to promising professional tennis careers. On the coming
                                                                  pages, we'll take a look at the class of 2015...                                                                                                                                                                                                                                                              tournament.
                                                                                                                                                                                                                                                                                                                                                                                www.nouveaurolandgarros.com
26
TENNIS EUROPE JUNIOR TOUR 25 EUROPEAN JUNIOR CHAMPIONSHIPS

                                                                                                                           Photos © Jet Tanaka
     The 2015 European Junior
     Championships marked a
     double celebration for the Tour's
     flagship competition
                                                                                                                                                                                                                    2

     T
                                                                                                                                                                                                                    3
             he 14 & Under event was held at TK Slavia            title of the season though, having earlier triumphed
             Pilzen in the Czech Republic, as it has been         at the Category 2 Mladost Grill Open in Zagreb. He
             each year since 2008. Iga Swiatek of Poland          became the first Croatian boy to win the title since
             and Duje Ajdukovic of Croatia were eventu-           Mario Ancic in 1998.
     ally crowned as the new champions after a week of               The boys' doubles final saw Czech team Jiri Lehecka
     high-quality tennis during which the players enjoyed         & Andrew Paulson please the home crowd with a 6-0
     a series of special off-court events.                        6-4 win over the top seeded Russians Matvey Minin
        Unseeded Swiatek put in a dominant performance            & Timofey Skatov.
                                                                                                                                                                                                                1
     in the final to blast past the tournament's top seed            On the eve of the Championships, around 150
     and European #2 Taisya Pachkaleva of Russia 6-2 6-1,         players attended a special ITF/Tennis Europe Educa-                            1 . Iga Swiatek celebrates her win at the 14 & Under event.
     becoming the first Polish girl ever to win the title.        tional Forum. Each year, a major Tennis Europe event                           2 . Boys 14 & Under runner-up Filip Jianu and champion Duje
        Swiatek seemed to get better and better as the            is selected as the venue for this workshop, which is                               Ajdukovic.
     tournament progressed. Having lost the second set            designed to introduce the players to the work of the                           3 . The players enjoy a demonstration from HEAD's trick shot
                                                                                                                                                     master, Stefan Bojic.
     of their third round match to talented Serbian Olga          ITF's Junior Tennis School, which prepares players
     Danilovic, she recovered to win the last six games and       for their roles and responsibilities as they make the
     never looked back, winning the rest of her matches           transition to professionals.                                                   tion for high performance tennis, focusing on issues                   Rikl secured two gold medals for their country at the
     in straight sets and losing a total of just five games          Aiming to be fun as well as educational, this edi-                          such as how athletes should remain hydrated during                     European 16 & Under Championships. Both players
     in her last two matches.                                     tion of the Forum saw three topics covered, and was                            competition, and when, what and how much to eat.                       beat Russian opponents to claim the biggest titles of
        She also achieved the rare feat of winning two gold       opened by Tennis Europe's Communications Man-                                     Faye Andrews of The Emilia Group then gave the                      their junior careers so far.
     medals, having sealed the doubles title the previous         ager, Jonathan Jobson, who introduced the players                              players an entertaining introduction to the role of                       Making her first appearance of the year on the
     day alongside Maja Chwalinska. The pair beat Italians        to the work of the International Tennis Federation                             the media in tennis, and the responsibilities that                     Tennis Europe Junior Tour, Slovakova capped a mem-
     Elisabetta Cocciaretto and Federica Rossi. Incredibly,       and Tennis Europe.                                                             players have. Her presentation included contribu-                      orable week by withstanding a second set fightback
     the European Championships – the biggest title on               Dr. Iva Klimesová of the University of Olomouc                              tions from top players including Novak Djokovic,                       from Elena Rybakina. The unseeded Czech started in
     the Tennis Europe Junior Tour – was Swiatek's first          then talked about the importance of proper nutri-                              Tommy Robredo and Robin Haase, who were keen                           the strongest possible fashion, winning the first six
     tournament win of the season, though she did also                                                                                           to pass on their best media tips and advice to the                     games, before the second seed found her rhythm.
     lead Poland's Winter Cups by HEAD team to victory                                                                                           young players.                                                         Rybakina broke twice in the second set to level the
     in February.
        Eighth seeded Ajdukovic also impressed, scoring
                                                                    A number of special side                                                        The athletes had the chance to put some of their
                                                                                                                                                 new-found knowledge into practice in the following
                                                                                                                                                                                                                        match but her opponent proved to be the less nervy
                                                                                                                                                                                                                        in the final set, eventually serving out for a 6-0 2-6
     a third consecutive upset win to complete his path
     to the boys' title. Having surprised #2 seed Adrian
                                                                    events were held in Pilsen                                                   days. As a special event to celebrate the Tour's 25th
                                                                                                                                                 anniversary, the players were joined by HEAD's Gam-
                                                                                                                                                                                                                        6-3 win.
                                                                                                                                                                                                                           Patrik Rikl's path to the title was somewhat more
     Andreev (BUL) and #5 Wojciech Marek (POL) in his
     previous two matches, the Croatian withstood a
                                                                    to mark the 40th edition                                                     eraiser campaign star Stefan Bojic to compete for the
                                                                                                                                                 title of European Junior Championships Trickshot
                                                                                                                                                                                                                        expected, given that he was the event's top seed,
                                                                                                                                                                                                                        but he had some tough battles along the way, losing
     second set fightback from #4 Filip Jianu of Romania            of the European Junior                                                       Champion and to record some special online promo                       sets to Duarte Vale of Portugal in the third round
     before completing a 6-4 2-6 6-2 victory.                                                                                                    features.                                                              and Marvin Moeller of Germany in the semi-finals.
        Ajdukovic was in impressive form in the run up              Championships, and the                                                                                                                                 He had surprisingly little trouble in the final against
     to the tournament, reaching the quarterfinals of the                                                                                                                                                               eighth seed Artem Dubrivnyy, who managed to win
     tough 16 & Under Avvenire event in Milan and lead-             25th anniversary of the                                                      16 & Under                                                             just five games in a 6-4 6-1 loss that mirrored the
     ing his team to the final of the 14 & Under European                                                                                          There was a double celebration for the Czech Re-                     result of the pair's only previous meeting two years
     Summer Cups event. The win was just his second                 Tennis Europe Junior Tour.                                                   public in Moscow, where Anna Slovakova and Patrik                      previously. The win was Rikl's second European Junior

28                                                                                                                                                                                                                                                                                   29
TENNIS EUROPE JUNIOR TOUR 25 EUROPEAN JUNIOR CHAMPIONSHIPS

     Championships medal overall, having been runner-up
     in the doubles event in Moscow last year. He became
     the first Czech boy to win the title since David Skoch
     in 1992, while Slovakova was the first Czech girl to
     claim gold since Petra Cetkovska in 2001.
        Both Russian singles finalists were appearing on the
     podium for the second time that weekend. Rybaki-
     na's singles silver will complement the doubles she
     won on Saturday alongside Olesya Pervushina with
                                                                                                                                                   3
         Czech players dealt a                                                                                                                     4

         double blow to home hopes
         in Moscow, as Patrik Rikl                                        1

         and Anna Slovakova beat                                          2

         home favourites in their
         respective finals.
     1 . Patrik Rikl and Anna Slovakova claimed two gold medals for
         the Czech Republic in Moscow.
                                                                                                                                               1
     2 . Flags fly over the courts in Moscow.
                                                                                                                                               2
     3 . Every year, the players are treated to a tour of Moscow's most
         famous sites.
     3

                                                                                                                                                       a 7-6(0) 6-3 victory over Germany's Shaline-Doreen
                                                                                                                                                       Pipa & Carmen Shultheiss. The boys' doubles gold
                                                                                                                                                       went to Poland's Konrad Fryze & Kacper Zuk, who
                                                                                                                                                       beat Dubrivnyy and partner Mikail Sokolovskiy 6-3
                                                                                                                                                       4-6 [10-6].

                                                                                                                                                       18 & Under
                                                                                                                                                          The 18 & Under Championships were once again
                                                                                                                                                       held in the picturesque Swiss mountain resort of
                                                                              1 . Boys 18 & Under champion Mikael Ymer and runner-up                   Klosters, home to the event for 19 of the past 22 edi-
                                                                                  Bernabe Zapata Miralles.
                                                                                                                                                       tions. The venue is a favourite of many of the players,
                                                                              2 . Miriam Kolodziejova & Marketa Vondrousova celebrate their
                                                                                                                                                       with unique conditions and some spectacular views,
                                                                                  doubles win over Fanni Stollar & Dalma Galfi.
                                                                                                                                                       all of which combine for some high quality tennis
                                                                              3 . The courts in Klosters are amongst the most spectacular of
                                                                                  the tennis world.                                                    year after year.
                                                                              4 . Tim Sandkaulen & Louis Wessels scored a first German                    Sweden's Mikael Ymer first grabbed the limelight
                                                                                  doubles win at the 18 & Under event in over 30 years.                in 2012 when he won the European 14 & Under
                                                                                                                                                       Championships in Pilzen, returning to the spotlight
                                                                                                                                                       in Moscow last year when he runner-up at the 16 &

                                                                                Mikael Ymer of Sweden built on his recent success
                                                                                as Junior Wimbledon runner-up to collect his second
                                                                                European Junior Championships title.
30                                                                                                                                                                                                               31
TENNIS EUROPE JUNIOR TOUR 25 EUROPEAN JUNIOR CHAMPIONSHIPS

                                                                   2015 NATIONS RANKING

                                                                     Following the European Championships each
                                                                     year, a special prize is awarded to the national
                                                                     federations that top the 'Nations Ranking'.
                                                                     This ranking gives points to the nations depending
                                                                     on the rounds reached by their participating
                                                                     players across the three age categories, in order
                                                                     to determine the best performing nation overall.
     Anna Bondar celebrates her win .
                                                                                1. CZECH REPUBLIC            485
                                                                                                                                                                             The Swiss resort of Klosters has hosted the European
     Under event. With many pundits tipping him and
                                                                                2. RUSSIA                     411                                                            18 & Under Championships for all but three of the last 21 years,
     older brother Elias to rise right to the top of the game,
     Mikael once again showed his promise by becoming
     the first Swede since Robin Soderling in 2001 to win
                                                                                3. POLAND                     325                                                            offering spectacular panoramic views that make the event
     the European 18 & Under title.
        Ymer seemed to get stronger as the tournament
                                                                                4. GERMANY                    190
                                                                                                                                                                             a favourite for players.
     progressed, winning his last four matches in straight                      5. SPAIN                      165
     sets, while final opponent Bernabe Zapata Miralles
     of Spain had shown all his fighting qualities to win                       6. HUNGARY                    160
     three consecutive three-set battles to reach the final.
     In the end Ymer's freshness showed as the Junior                           7. FRANCE                     120
     Wimbledon runner-up conceded just five games to
                                                                                8. SWEDEN                     120
     secure his biggest title yet.
        The Swiss supporters had been hoping for a home                         9. ITALY                      115
     win as Jil Teichman raced to a 6-2 lead over Hungary's
     Anna Bondar in the girls' final. Unseeded Bondar had                       10. CROATIA                   110
     beaten Junior Wimbledon finalist Anna Blinkova
     earlier in the week and seemed to take a while to
     adjust to the left-handed player's strokes, but once she     & Louis Wessels survived a first set tie break to edge
     did her performance became ever more dominant,               past Alexander Erler & Matthias Haim of Austria and
                                                                                                                            All photos from Klosters © Thorsten Zimmermann

     running through the remaining sets 6-3 6-1.                  claim a first doubles gold for Germany's 18 & Under
        The win marked a third title for Hungary in this          boys since 1979.
     category, following wins for Petra Mandula (1996) and           As we have seen, many of the greats of the game
     Agnes Szavay (2005). Third seeds Dalma Galfi & Fanni         served notice of their potential by claiming a European
     Stollar just failed to make it a double Hungarian gold       junior title. While the destinies of our most recent
     as they fell in the doubles final to Miriam Kolodzie-        winners remain to be fulfilled, there is no doubt that
     jova & Marketa Vondrousova, while Tim Sandkaulen             they have the talent to one day reach the top.

32                                                                                                                                                                                                                                              33