A DASH Landlord Webinar New Year - New Rules?? A legislative Update - Don Robbie - NRLA Teresa Kaczmarek - NRLA Linda Cobb- DASH Landlord ...
Page content transcription
If your browser does not render page correctly, please read the page content below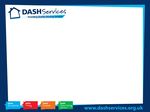 LC

     A DASH Landlord Webinar
     New Year – New Rules??
        A legislative Update
              28th January 2021

Don Robbie – NRLA
Teresa Kaczmarek – NRLA
Linda Cobb– DASH Landlord Accreditation

LC

               What we will Cover Today:
     • An update on the Housing, Fitness for Human Habitation Act

     • Electrical Safety legislation – changes from July 1st 2020

     • MEES Regulations – changes from April 1st 2020

     • Debt Respite Scheme (Breathing Space)

     • Eviction Ban and a round up of the new Possession Process

     • Question and Answers Session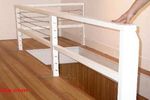 LC

       Housing, Fitness for Human Habitation Act 2018
                         2020 Update
• Act provides further protection and enforcement powers for
  social and private tenants
• Not new rented accommodation standards introduced BUT
  it reinforces compliance with existing standards
• Applied to all new tenancies from 20th March 2019
• From 20th March 2020, this Act applies to all existing
  tenancies
• A detailed, documented, photographed inventory and
  condition report signed by tenants before commencement
  is essential (but not law)
• Recommended landlords/agents carry out quarterly visits
  (with tenant agreement) to check property still safe and
  hazard free inside and outside (DASH Manual)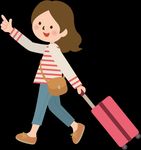 LC

                           HFHH Act 2018
                 Some useful questions to ask yourself
 •   When was the last time you visited your rental property ? Virtually? Physically?
 •   Did you visit every room?
 •   Did you check the smoke alarms? Ask tenant to do on your check in call?
 •   Did you get the Tenant to sign when you visited?
 •   Have you an inventory? – are there photos?
 •   Would Do you supply your tenants with contracts details when you are on
     hols? (☺ oh wishful thinking Linda!)
 •   Do you have a handrail on all steps over 3 ? – and the cellar?
 •   Is the garden level? Excess rubbish? Fences in order? Leaky guttering?
 •   When does your EPC expire (10 years! yes they have been around for 10
     years!)
 •   If you use an agent have read the contractual arrangement recently?
 •   DASH Landlord Accreditation inspections can help
LC

     Electrical Safety in Single Family Properties – (1of 2)

• Since 2004, all HMO's have required a valid Electrical
  Installation & Condition Report (EICR) Certificate
  following an inspection by a qualified engineer
  undertaken every 5 years
• 2016 Housing & Planning Act made provision for this
  to be extended to single family properties
• Government has now enacted this requirement via
  statutory instrument:
  Electrical Safety Standards in the Private Rented
  Sector (England) Regulations 2020
LC

        Electrical Safety Standards in the Private Rented
           Sector (England) Regulations 2020 (2 of 2)
 • New tenancies in single family properties created on
   or after 1st July 2020 require a valid EICR certificate
   and supplied to all tenants before start of tenancy
 • Electrical standards assessed to 18th Edition Wiring
   Regulations and deemed safe at time of assessment
   and maintained as such
 • Existing tenancies created before 1st July 2020 will
   need to comply by 1st April 2021
 Guidelines: https://www.gov.uk/government/publications/electrical-
 safety-standards-in-the-private-rented-sector-guidance-for-landlords-
 tenants-and-local-authorities/guide-for-landlords-electrical-safety-standards-
 in-the-private-rented-sector
TK

                        MEES Regulations
                Changes from 1st April 2020 – (1 of 2)
Energy Efficiency (Private Rented Property for England and Wales) Regulations
2015
• 1st April 2018 Minimum energy efficiency standard (MEES) for new
  tenancies of private rented accommodation - EPC rated E or
  higher
• Only exception - PRS exemption register entry (discussed next
  slide)
• 1st April 2020 - MEES requirement now applies to all existing
  tenancies
• Likely Government will raise minimum standard EPC rating to C
  by 2030
• Important to keep improving rental property insulation & energy
  efficiency on a planned basis to meet rising requirements
• Very limited grant funding now available
TK

                        MEES Regulations
                Changes from 1st April 2020 – (2 of 2)
PRS Exemption Register (Exemption to MEES standards)
• Must register a valid exemption (lasts for 5 years)
• Entry will be reviewed by local authority re justification/validity

Exemption categories
✓ The 'all relevant improvements made' exemption (Landlord has spent £3500
  on property but still below E)
✓ The 'High cost' exemption (Improvement required would cost over £3500)
✓ 'Wall insulation' exemption (Insulation would have adverse effect on
  property)
✓ 'Third-party' consent exemption (Unable to get tenant, planning or freeholder
  permission)
✓ 'Property devaluation' exemption (Improvements would result in 5%
  devaluation of property)

PRS Register website: https://prsregister.beis.gov.uk/
TK

                   Green Homes Grants
     •   Now launched – apply for your voucher from
         gov.uk/apply-green-homes-grant
     •   Entitles homeowners (incl landlords) to a voucher for
         two-thirds of the cost of energy efficiency measures,
         up to £5k per property.
     •   Need to include a 'primary' measure (insulation or
         low carbon heating) to be eligible for funding for
         'secondary' measures.
     •   Check what your property is eligible for using the
         online tool available at
         simpleenergyadvice.org.uk/pages/green-homes-
         grant
TK

                    Debt Respite Scheme
                     (Breathing Space)
     • New scheme will be introduced from 4th May 2021
     • Debtors who are seeking official debt advice through local authorities or
       FCA-approved debt advisors may be granted 60 days' 'Breathing Space' to
       enable them to find a debt solution
     • Creditors including landlords, banks, utility companies will not be able to
       contact debtors in regard to the debt or require repayment for the
       duration of Breathing Space
     • Landlords will not be able to seek possession using Section 8 arrears
       grounds (but can continue to use Section 21)
     • Ongoing costs must still be paid i.e. continuing rent payments, or
       Breathing Space may be suspended
     • Further scheme where there is a mental health crisis
     • Landlords should consider use of guarantors and room only lets for HMOs
     • Full guidance: https://www.nrla.org.uk/news-breathing-spaces-new-
       rules-will-give-tenants-break-from-debt
DR

                  Right to Rent Legislation
                Recent Changes (Nov 2020)
     • New Home Office online system for checking Right to Rent status
       implemented 25th November: www.gov.uk/view-right-to-rent
     • Allows non-UK nationals to provide a share code & date of birth to
       landlord to check their status
     • From 2nd Nov, nationals of Australia, Canada, Japan, New Zealand,
       Singapore, South Korea or the United States of America can show their
       passport and a paper or electronic document (e.g. boarding pass) proving
       entry within the last six months to evidence Right to Rent
     • Temporary coronavirus changes remain in place – checks can done over
       video call, tenants can send scanned / photos of docs; landlords should
       use the Landlords' Checking Service if documents cannot be provided:
       https://eforms.homeoffice.gov.uk/outreach/lcs-application.ofml
DR

                  Right to Rent Legislation
              Brexit - EEA and Swiss Nationals
     • EEA /Swiss Citizens continue to use passport & national identity cards to
       evidence right to rent until 30 June 2021, or if they have status under the
       EU Settlement Scheme or status under the points-based immigration
       system they can choose to evidence their right to rent using the Home
       Office online service.
     • No requirement for retrospective checks on EEA or Swiss Citizens who
       entered in to a tenancy agreement on or before 30 June 2021.
     • Irish citizens continue to have right to rent for example using their
       passport.
     • New guidance on how to conduct right to rent checks on EEA and Swiss
       nationals after 30 June 2021 will be provided.
DR

     Dealing with Anti-Social Behaviour
     ASB issues reported by your tenant
     Contact ASB officer at local authority and ask for support
     Most likely they will request tenant keep a log of ASB incidents,
     date, time duration and type of disturbance.
     Once log established, ASB officer should advise re next step.

     ASB apparently caused by your tenant
     Keep an open mind!
     Meet your tenants (all of them in the property) and try to
     understand exact situation and resolve issues if possible
     Co-operate with ASB Officer but you have limited powers!!
Ending a Tenancy
      and Obtaining Possession
an everchanging situation – A round up
DR

                   Coronavirus Act 2020
                Phase 1- effective 26th March
     • Multi-faceted Act to deal with many diverse issues of the pandemic
     • Several changes for Private Landlords (S81 - schedule 29)
     • Royal Assent 25th March 2020
     • Government given right to utilise emergency powers
     • S21 and S8 Notices served (deemed date of service) from 26th March
       and until 28th August must give private (and social) tenants 3 full
       calendar months notice to leave property
     • Courts suspended from processing S21 Applications for Possession
       Order and also hearing S28 Possession Order hearings.
     • S21 and S8 Notices issued before 26th March effectively suspended as
       no work would take place on these if courts involved
     • Revised S21 & S8 Notices and Court documents published
DR

                 Coronavirus Act 2020
             Phase 2 - effective 29th August
     • 28th August - Statutory Instrument received royal assent
     • Saturday 29th August came into effect
     • Courts would remain closed and would not process Possession
       cases for a further month until 29th September
     • Section 21 Notices issued from 29th August require at least 6
       months notice with no exceptions!! (beginning of the end??)
     • Revised notice periods laid out for Section 8 for notices issued
       from 29th August with some grounds now requiring 6 months
       notice. (government guidelines with full details web link on
       later slide)
     • Announcement from Dept of Justice regarding court
       proceedings re Possession cases and further changes!!
DR

           Department of Justice
 Revisions to handling of Possession Cases
• Only highly experienced county court judges will hear S21 and S8 cases
  in order that tenants situations are fully considered
• For all possession cases stuck in the court system, landlords must issue a
  reactivation notice to court and defendants to confirm cases not
  resolved and need to be progressed.
• Landlords must also, in cases of rent arrears declare known
  circumstances of tenants who have been adversely impacted
  financially by the pandemic
• Principle of cases progressed in order of receipt at court abandoned
  and priority cases progressed first
• Rent Arrears statements from landlords must be submitted by landlords in
  advance of hearing (pre-hearing assessment)
• New S21 and S8 Notices and accompanying court paperwork published
• High Court Bailiffs also required to give tenants 2 weeks notice of
  eviction
DR

     Some of the revised Section 8 Notice periods
       Notices served (deemed served) on or after 29th August

 •   (7a) Anti-social behaviour – 4 weeks
 •   (8) Rent arrears of six months or more – 4 weeks
 •   (7b) Right to Rent breach – 3 months
 •   (17) False statement – 2 weeks
DR

               Key points re latest S21 Notice
                       & Court Forms
     • Form 6A period of validity now extended from 6 to 10 months due
       to new notice period in order to allow time to be received by
       court
     • S21 Notice now cannot be served to take effect at the end of the
       usual 6 months fixed term
     • Initial 4 months rule of any new tenancy still applies - cannot serve
       S21 Notice until this period has elapsed in any case!
     • Must read Court form N5B carefully before serving S21 notice -
       important new implications, can you fully comply with all
       requirements relating to Gas Certificates, EPC, How to Rent
       booklet, Licence application compliance, Tenant Fees Act
       compliance and no Retaliatory Eviction restrictions.
DR

      Winter 2020/21 - Restrictions on evictions
• Evictions was restricted over the Christmas period except in cases of
  extreme rent arrears, severe antisocial behaviour and domestic
  abuse
• Bailiffs will be instructed not to commence evictions except as
  above
• It's likely landlords will still be able to pursue proceedings, but will
  not be able to enforce via eviction by bailiffs
• Period pre- and post Christmas originally set as between 11th
  December and 11th January 2021
• Was superceded by lockdown 2 for England from 5th November
  and subsequently Tier 1 to 3 directions then by lockdown 3 for
  England
• Now, no evictions by bailiffs can take place until 21st February
  earliest (plus 2 weeks notice served in advance??)
DR &
LC

         Importance of 3rd Party Mediation!!
   • Only credible alternative to legal processes
   • Could easily resolve things quickly - especially at early stage of
     dispute!
   • Commercial mediation services available to private landlords
   • Importance of 'Call before you serve' initiative locally!!
   • MHCLG now considering implementing a national resourced
     mediation service possibly free to use in order to prevent
     possession cases and take pressure off county courts!
   • Landlord Associations continue to lobby for enhanced tenant
     financial support in England!
DR

       Mid tenancy issues during Covid 19
 Latest MHCLG guidance for Landlords, Tenants & Councils
 https://www.gov.uk/government/publications/covid-19-and-
 renting-guidance-for-landlords-tenants-and-local-authorities

 Latest Update - January 8th 2021
 Guidance for Landlords and Tenants
 Technical Guidance for Eviction Notices
 Guidance for Local Authorities
ALL

      Question & Answer
           Session

        Over to you…