AMBITION BEGINS WITH TAFE NSW - TVET - Engineers Australia
Page content transcription
If your browser does not render page correctly, please read the page content below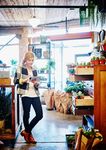 vet

                                  AMBITION
                                  BEGINS WITH
                                  TAFE NSW

      TVET       TAFE-DELIVERED
                 VOCATIONAL

      2021       EDUCATION AND
                 TRAINING
      TAFENSW.EDU.AU/TVET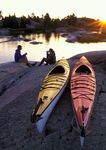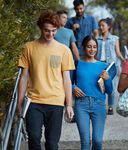 3

CONTENTS

Why TVET?                             4    Hospitality                                         25
What is TVET?                         5    Human Services                                      26
Benefits of TVET                      5    Information and Digital Technology                  27
School Based Apprenticeships               Information and Digital Skills                      28
and Traineeships                      6    Laboratory Skills                                   29
How to use this guide                 8    Maritime Operations                                 30
Animal Studies                        9    Music Industry                                       31
Automotive                           10    Plumbing                                             31
Aviation and Aeroskills               11   Primary Industries                                  32
Baking                               12    Real Estate Practice and Property                   33
Beauty Services                      13    Retail                                              35
Business Services                    14    Retail Services                                     35
Construction                         15    Salon Assisting                                     36
Community Services                   16    Screen and Media                                    36
Dance, Theatre, and Events           16    Shearing and Wool Handling                          37
Design Fundamentals                  17    Signs and Graphics                                  37
Early Childhood Education and Care   18    Skills for Work and
Electrotechnology                    19    Vocational Pathways                                 38
Engineering                          20    Sport and Recreation                                38
Entertainment Industry               20    Tourism, Travel, and Events                         40
                                                                                                      TAFENSW.EDU.AU/TVET

Fashion Design                       21    Visual Arts                                          41
Financial Services                   22    Warehousing Operations                               41
Fitness                              23    Frequently Asked Questions                          42
Floristry                            23
Furniture Making                     24

                                           © TAFE NSW 2021 RTO 90003 | CRICOS 00591E | HEP PRV12049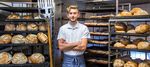 4

                      WHY TVET?
                      TVET OFFERS DIRECT PATHWAYS TO FURTHER EDUCATION AND EMPLOYMENT OPTIONS, PLUS:

                                                     full time and part time TAFE NSW courses that give you
                                                     job ready skills in a huge range of careers

                                                     diploma and advanced diploma courses that may provide
                                                     credit towards TAFE NSW degrees and university courses

                                                     pre-apprenticeship courses that give you skills to help
                                                     enter the workforce

                                                     apprenticeships and traineeships that combine formal
TAFENSW.EDU.AU/TVET

                                                     studies with work and on-the-job training

                                                     recognition of prior learning gained through TVET, other HSC
                                                     studies and employment

                      2021 TVET: TAFE-Delivered Vocational Education and Training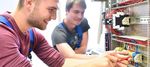 5

WHAT IS TVET?
TVET: TAFE-DELIVERED VOCATIONAL EDUCATION AND TRAINING
With TVET, you can get a head start on your career by completing a TAFE NSW
course, while still at school.
TVET courses are available to students in Year 11 and 12 (Stage 6) as well as
students in Year 9 and 10 (Stage 5). The majority of courses detailed throughout
this guide are Stage 6 courses.
Stage 6 TVET courses count towards your HSC, with some contributing towards
your Australian Tertiary Admission Rank (ATAR).

BENEFITS OF TVET
At TAFE NSW, you will gain work related skills and experience that is recognised
and valued by employers. In many TVET courses, in addition to your theoretical
training, you will also be required to complete a mandatory work placement.
TVET studies can be used to help you gain a place in a TAFE NSW Higher Education
                                                                                                                             TAFENSW.EDU.AU/TVET

course or at a university, by contributing to your ATAR. Your TVET qualification will
also provide you with an industry qualification. TVET courses may also contribute
towards credit or advance standing in your next TAFE NSW course.
By successfully completing your TVET course, you will gain two credentials upon
finishing school; one from the New South Wales Educational Standards Authority
(NESA), and another from TAFE NSW.

The material contained in this document is intended to provide you with general information on TAFE NSW TVET
courses and should be used as a guide only. While every reasonable effort has been made to ensure that
the information contained in this document is accurate and current at the time of publication, no representation
or warranty is given that the information contained herein is complete, current, reliable, or free from error or omission.

                                                              © TAFE NSW 2021 RTO 90003 | CRICOS 00591E | HEP PRV12049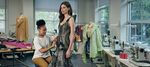 6
                      SCHOOL BASED APPRENTICESHIPS
                      AND TRAINEESHIPS
                      School Based Apprenticeships and Traineeships (SBAT) combine paid work, school,
                      and TAFE NSW training, to help you gain valuable work skills and experience while
                      you are studying for the HSC.
                      After successfully completing a school based apprenticeship or school based
                      traineeship, you will receive a TAFE NSW transcript of academic record which
                      may count towards further study.
                      SBAT offers many options that are not available for TVET students, as well as some
                      that overlap with TVET courses. The following list will give you an idea of the types
                      of courses. You will notice that many of these are higher level qualifications are
                      achievable because of the amount of time you will spend in the workplace.
                      This training is subsidised by the NSW government.

                      APPRENTICESHIPS
                      AUR30416 Certificate III in Agricultural Mechanical Technology
                      UEE32211 Certificate III in Air-Conditioning and Refrigeration
                      AUR32116 Certificate III in Automotive Body Repair Technology
                      FBP30517 Certificate III in Baking
                      SHB30516 Certificate III in Barbering
                      CPC30111 Certificate III in Bricklaying/Blocklaying
                      MSF31113 Certificate III in Cabinet Making
                      CPC30211 Certificate III in Carpentry
                      SIT30816 Certificate III in Commercial Cookery
                      UEE30811 Certificate III in Electrotechnology Electrician
                      ACM30517 Certificate III in Farriery
                      MSF30418 Certificate III in Glass and Glazing
                      AUR31116 Certificate III in Heavy Commercial Vehicle Mechanical Technology
                      AUR30616 Certificate III in Light Vehicle Mechanical Technology
TAFENSW.EDU.AU/TVET

                      MEM30719 Certificate III in Marine Craft Construction
                      AMP30815 Certificate III in Meat Processing (Retail Butcher)
                      AUR30816 Certificate III in Motorcycle Mechanical Technology
                      CPC32413 Certificate III in Plumbing
                      CPC30116 Certificate III in Shopfitting
                      MSF30313 Certificate III in Timber and Composites Machining
                      CPC31311 Certificate III in Wall and Floor Tiling
                      SHB40115 Certificate IV in Beauty Therapy
                      PLEASE NOTE that not all courses are available at all TAFE NSW locations. Speak with your school career
                      advisor for more information.

                      2021 TVET: TAFE-Delivered Vocational Education and Training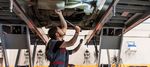 7
TRAINEESHIPS
AUR20516 Certificate II in Automotive Servicing Technology
RGR20218 Certificate II in Racing Industry
AHC21216 Certificate II in Rural Operations
BSB30115 Certificate III in Business
BSB31115 Certificate III in Business Administration (Medical)
HLT35015 Certificate III in Dental Assisting
CHC30213 Certificate III in Education Support
HTL33115 Certificate III in Health Services Assistance
ICT30118 Certificate III in Information, Digital Media and Technology
BSB31215 Certificate III in Library and Information Services
SIT30116 Certificate III in Tourism
AUM20218 Certificate II in Automotive Manufacturing Production - Bus, Truck and Trailer
For more information on School Based Apprenticeships and Traineeships, please
visit:, visit www.sbatinnsw.info

STAGE 5 VET COURSES
The list below includes Stage 5 course options available through TAFE NSW, that
may be undertaken as part of a Year 9 and 10 school program:

CHC14015 Certificate I in Active Volunteering
AHC10216 Certificate I in Agrifood Operations
ACM10117 Certificate I in Animal Studies
AUR10112 Certificate I in Automotive Vocational Preparation
BSB10115 Certificate I in Business
CPC10111 Certificate I in Construction
FSK10219 Certificate I in Skills for Vocational Pathways
SIT10216 Certificate I in Hospitality
ICT10115 Certificate I in Information, Digital Media and Technology
MSM10216 Certificate I in Manufacturing (Pathways)
                                                                                                          TAFENSW.EDU.AU/TVET

SIR10112 Certificate I in Retail Services
SIT10116 Certificate I in Tourism (Australian Indigenous Culture)

SPECIALISATION COURSES
Specialisation courses are delivered concurrently with 240 hour TVET courses.
They can contribute additional units of HSC credit (depending on the HSC syllabus
for the course), and can allow you to complete more of a qualification (potentially obtaining
a full qualification), or in some cases, you could progress to a higher level qualification.

                                               © TAFE NSW 2021 RTO 90003 | CRICOS 00591E | HEP PRV12049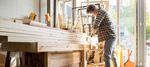 8

                      HOW TO USE THIS GUIDE

                                                     This course can contribute to your Australian Tertiary
                              ATAR                   Admissions Rank (ATAR) where you complete a 240 hour
                                                     course and sit the HSC examination.

                                WP                   This course includes mandatory work placement hours.

                                                     This course may be offered as a school based apprenticeship
                                                     or traineeship. The qualification available for school based
                              SBAT                   apprentices and trainees may vary from the qualifications
                                                     listed available for TVET students

                                                     Specialisation study available - additional study is available
                                 SS                  in this area. You must be currently studying the 240 hour
                                                     course at school or TAFE NSW.

                                                     Board endorsed courses contribute to your Record of School
                               BEC                   Achievement (RoSA) or HSC, but will not count towards your ATAR.

                                                     Industry curriculum framework courses contribute to your
                                ICF
TAFENSW.EDU.AU/TVET

                                                     Higher School Certificate (HSC), and can also contribute
                                                     towards your ATAR.

                      Each course indicates potential career outcomes a learner may be eligible to work as. However, TAFE NSW
                      does not guarantee any particular employment outcome for the learner. Not all NESA syllabuses provide a full
                      qualification outcome. Depending on the syllabus and your chosen pattern of study, you may achieve a full
                      qualification or you may achieve a Statement of Attainment towards a qualification. At the end of their studies,
                      every student will receive a transcript of achieved competencies.

                      2021 TVET: TAFE-Delivered Vocational Education and Training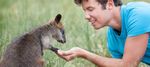 9

ANIMAL STUDIES
 WP   SBAT   BEC

ACM20117 Certificate II in Animal Studies
ACM30117 Certificate III in Animal Studies

COURSE DESCRIPTION
These courses will give you a fantastic entry point into the animal care industry.
You will develop the skills and knowledge required for the care and maintenance
of animals, including handling, feeding, grooming, health and hygiene practices.

WHAT'S NEXT
ACM30317 Certificate III in Captive Animals
ACM30417 Certificate III in Companion Animal Services
ACM30617 Certificate III in Pet Grooming
ACM30817 Certificate III in Performance Horse
ACM40418 Certificate IV in Veterinary Nursing

POTENTIAL CAREER OUTCOMES
Animal care attendant, animal shelter attendant, kennel hand, cattery attendant,
pet shop attendant, assistant dog groomer, zookeeper, veterinary nurse.
                                                                                                        TAFENSW.EDU.AU/TVET

                                             © TAFE NSW 2021 RTO 90003 | CRICOS 00591E | HEP PRV12049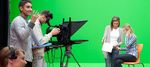 10

                      AUTOMOTIVE
                      ATAR       WP       ICF

                      AUR20716 Certificate II in Automotive Vocational Preparation

                      STREAM FOCUS AREAS
                      Mechanical technology. Vehicle body.

                      COURSE DESCRIPTION
                      You can gain a range of skills suitable for employment in the automotive industry.
                      Our courses will provide you with the skills and knowledge needed to perform
                      minor service and preparatory work, in the light or heavy vehicle mechanical area
                      of the automotive industry, or in the auto body repair industry.

                      WHAT'S NEXT
                      AUR30316 Certificate III in Automotive Electrical Technology
                      AUR32116 Certificate III in Automotive Body Repair Technology
                      AUR31116 Certificate III in Heavy Commercial Vehicle Mechanical Technology
                      AUR30616 Certificate III in Light Vehicle Mechanical Technology
                      AUR30816 Certificate III in Motorcycle Mechanical Technology
                      AUR30416 Certificate III in Agricultural Mechanical Technology
TAFENSW.EDU.AU/TVET

                      AUR30516 Certificate III in Marine Mechanical Technology

                      POTENTIAL CAREER OUTCOMES
                      Trades assistant, vehicle service assistant, automotive service assistant, trainee
                      service person, vehicle body repair assistant, vehicle detailer, refinishing assistant
                      and trim assistant, automotive trainee and/or automotive apprentice.

                      2021 TVET: TAFE-Delivered Vocational Education and Training
11

AVIATION & AEROSKILLS
 WP    SBAT   BEC

AVI30219 Certificate III in Aviation (Cabin Crew)
MEA20418 Certificate II in Aeroskills
AVI30419 Certificate III in Aviation (Remote pilot)

COURSE DESCRIPTION
These courses will prepare you for employment within the sought after aviation
industry, and open up a wide range of potential career outcomes, both in Australia,
and around the world.

WHAT'S NEXT
AVI30219 Certificate III in Aviation (Cabin Crew)
AVI30319 Certificate III in Aviation (Ground Operations and Service)
MEA40718 Certificate IV in Aeroskills (Mechanical)
MEA41318 Certificate IV in Aeroskills (Structures)
AVI40419 Certificate IV in Aviation (Remote Pilot – Beyond Visual Line of Sight)
AVI50219 Diploma of Aviation (Commercial Pilot Licence – Aeroplane)
MEM50119 Diploma of Aeroskills (Avionics)
                                                                                                        TAFENSW.EDU.AU/TVET

POTENTIAL CAREER OUTCOMES
Entry level work in the aviation industry, such as cargo services operator, cabin
crew member, check-in and customer service assistant, baggage handler.

                                            © TAFE NSW 2021 RTO 90003 | CRICOS 00591E | HEP PRV12049
12

                      BAKING
                      SBAT      BEC

                      FBP20217 Certificate II in Baking

                      COURSE DESCRIPTION
                      This course will teach you the essential skills and knowledge to help you with
                      workplace procedures, in accordance with State/Territory food safety, and work
                      health and safety regulations and legislation.

                      WHAT'S NEXT
                      FBP30417 Certificate III in Bread Baking
                      FBP30317 Certificate III in Cake and Pastry
                      FBP30517 Certificate III in Baking
                      FBP30117 Certificate III in Food Processing
                      FBP40318 Certificate IV in Food Processing
                      FDF50110 Diploma of Food Processing

                      POTENTIAL CAREER OUTCOMES
                      Employment in a retail baking environment with a focus on cakes, pastries, and bread.
TAFENSW.EDU.AU/TVET

                      2021 TVET: TAFE-Delivered Vocational Education and Training
13

BEAUTY SERVICES
 WP    SBAT   BEC

SHB20116 Certificate II in Retail Cosmetics
SHB30215 Certificate III in Make-up
SHB30315 Certificate III in Nail Technology

COURSE DESCRIPTION
Acquire skills in designing and applying makeup, cleansing skin, demonstrating
the use of skin care products, and applying nail technology. Learn to use your product
knowledge to consult with clients, and to make product recommendations.

WHAT'S NEXT
SHB30115 Certificate III in Beauty Services
SHB30215 Certificate III in Make-up
SHB30315 Certificate III in Nail Technology
SHB40115 Certificate IV in Beauty Therapy
SHB50115 Diploma of Beauty Therapy
CUA51015 Diploma of Screen and Media (Specialist Make-up Services)

POTENTIAL CAREER OUTCOMES
                                                                                                           TAFENSW.EDU.AU/TVET

Makeup artist or beauty assistant working in the film and television industry, beautician.

                                               © TAFE NSW 2021 RTO 90003 | CRICOS 00591E | HEP PRV12049
14

                      BUSINESS SERVICES
                       ATAR      WP      SBAT      SS       ICF

                      BSB20115 Certificate II in Business
                      BSB30115 Certificate III in Business
                      BSB30415 Certificate III in Business Administration

                      COURSE DESCRIPTION
                      You will acquire a range of business, technology, interpersonal, and organisational
                      skills for employment in clerical and administrative positions.

                      WHAT'S NEXT
                      BSB30915 Certificate III in Business Administration (Education)
                      BSB31015 Certificate III in Business Administration (Legal)
                      BSB31115 Certificate III in Business Administration (Medical)
                      BSB40215 Certificate IV in Business
                      BSB40515 Certificate IV in Business Administration
                      BSB50215 Diploma of Business
                      BSB50415 Diploma of Business Administration
                      BSB60215 Advanced Diploma of Business
TAFENSW.EDU.AU/TVET

                      HE20514 Bachelor of Business

                      POTENTIAL CAREER OUTCOMES
                      Office administrator, administration or office assistant, receptionist, personal assistant.

                      2021 TVET: TAFE-Delivered Vocational Education and Training
15

CONSTRUCTION
ATAR   WP    SBAT    SS    ICF

CPC20112 Certificate II in Construction
CPC20211 Certificate II in Construction Pathways

COURSE DESCRIPTION
These hands-on courses will give you a practical introduction to the construction
industry, showcasing the broad range of available potential career outcomes.

WHAT'S NEXT
RII30915 Certificate III in Civil Construction
CPC30211 Certificate III in Carpentry
MSF31113 Certificate III in Cabinet Making (Furniture)
CPC30111 Certificate III in Bricklaying/Blocklaying
CPC30611 Certificate III in Painting and Decorating
CPC30313 Certificate III in Concreting
CPC31011 Certificate III in Solid Plastering
CPC31311 Certificate III in Wall and Floor Tiling
CPC30116 Certificate III in Shopfitting
                                                                                                         TAFENSW.EDU.AU/TVET

CPC40110 Certificate IV in Building and Construction (Building)
RII40615 Certificate IV in Civil Construction Operations
RII40815 Certificate IV in Civil Construction Design
CPC30111 Certificate III in Bricklaying/Blocklaying
CPC30211 Certificate III in Carpentry

POTENTIAL CAREER OUTCOMES
Carpenter, joiner, roof tiler, plasterer, bricklayer, painter and decorator,
floor finisher, plumber.

                                             © TAFE NSW 2021 RTO 90003 | CRICOS 00591E | HEP PRV12049
16
                      COMMUNITY SERVICES
                        WP     SBAT      BEC

                      CHC22015 Certificate II in Community Services
                      CHC32015 Certificate III in Community Services

                      COURSE DESCRIPTION
                      You will learn the skills to work with a diverse range of people, in roles that incorporate
                      disabilities, aged care, youth work, and the children's services sectors.

                      WHAT'S NEXT
                      CHC33015 Certificate III in Individual Support
                      CHC42015 Certificate IV in Community Services
                      CHC43115 Certificate IV in Disability
                      CHC52015 Diploma of Community Services (Case Management)
                      HE20528 Bachelor of Community Services

                      POTENTIAL CAREER OUTCOMES
                      The community services sector is experiencing rapid growth and there is a high
                      demand for skilled workers across all disciplines, particularly in regional areas.
                      Careers include roles in mental health, social work, disabilities, and community care.

                      DANCE, THEATRE & EVENTS
                       BEC

                      CUA30213 Certificate III in Community Dance, Theatre and Events

                      COURSE DESCRIPTION
TAFENSW.EDU.AU/TVET

                      You will develop skills in acting, singing, and movement, and learn how to apply
                      them throughout the entertainment industry.

                      WHAT'S NEXT
                      CUA40113 Certificate IV in Dance
                      CUA40313 Certificate IV in Dance Teaching and Management
                      CUA50313 Diploma of Dance Teaching and Management

                      POTENTIAL CAREER OUTCOMES
                      Actor, musical theatre performer, singer, dance teacher.

                      2021 TVET: TAFE-Delivered Vocational Education and Training
17

DESIGN FUNDAMENTALS
SBAT   BEC

CUA30715 Certificate III in Design Fundamentals

COURSE DESCRIPTION
This course is for students interested in learning the fundamental principles and
skills of design. You can choose from courses in areas like 3D animation and visual
effects, digital and graphic design, production design, drawing and illustration,
and interior design.
Some campuses offer a focus on fashion, graphic design, interior design, or jewellery
design, while other locations offer more general skills, applicable to a range
of design specialisations.

WHAT'S NEXT
CPC30216 Certificate III in Signs and Graphics
CUA40715 Certificate IV in Design
ICT50215 Diploma of Digital and Interactive Games
MSF50218 Diploma of Interior Design
CUA50715 Diploma of Graphic Design
                                                                                                       TAFENSW.EDU.AU/TVET

HE20533 Diploma of Creative Practice
MSF60118 Advanced Diploma of Interior Design
HE20520 Bachelor of 3D Art and Animation
HE20501 Bachelor of Design (Interior Design)
HE20506 Bachelor of Fashion Design
HE20534 Bachelor of Creative Practice

POTENTIAL CAREER OUTCOMES
Employment in a wide range of design industry areas.

                                           © TAFE NSW 2021 RTO 90003 | CRICOS 00591E | HEP PRV12049
18

                      EARLY CHILDHOOD EDUCATION & CARE
                        WP      SBAT     BEC

                      CHC30113 Certificate III in Early Childhood Education and Care

                      COURSE DESCRIPTION
                      This course will give you the skills to begin a career in children's services, working
                      with young children and assisting with their educational development. You will build
                      skills in planning, implementing, and managing programs for use in early childhood
                      education and care settings, that are in accordance with licensing, accreditation,
                      and duty of care requirements. This course will give you the opportunity to complete
                      the full Certificate III in Early Childhood Education and Care as part of your HSC.

                      WHAT'S NEXT
                      CHC40113 Certificate IV in School Age Education and Care
                      CHC50113 Diploma of Early Childhood Education and Care
                      CHC50213 Diploma of School Age Education and Care
                      CHC50313 Diploma of Child, Youth and Family Intervention
                      HE20510 Bachelor of Early Childhood Education and Care (Birth-5)

                      POTENTIAL CAREER OUTCOMES
TAFENSW.EDU.AU/TVET

                      Early childhood educator in a regulated early childhood service i.e. preschool,
                      long day care, or family day care.

                      2021 TVET: TAFE-Delivered Vocational Education and Training
19

ELECTROTECHNOLOGY
ATAR   WP    SBAT    SS    ICF

UEE22011 Certificate II in Electrotechnology (Career Start)
UEE20511 Certificate II in Computer Assembly and Repair

COURSE DESCRIPTION
These hands-on courses will give you a practical introduction to the construction
industry, showcasing the broad range of potential career outcomes available.

WHAT'S NEXT
UEE30811 Certificate III in Electrotechnology Electrician
UEE32211 Certificate III in Air conditioning and Refrigeration
UEE33011 Certificate III in Electrical Fitting
AUR30316 Certificate III in Automotive Electrical Technology
UEE50411 Diploma of Electrical Engineering

POTENTIAL CAREER OUTCOMES
Employment in a range of roles throughout the air conditioning, refrigeration,
and electrical fitting industries.
                                                                                                         TAFENSW.EDU.AU/TVET

                                             © TAFE NSW 2021 RTO 90003 | CRICOS 00591E | HEP PRV12049
20
                      ENGINEERING
                        WP      SBAT     BEC

                      MEM10119 Certificate I in Engineering
                      MEM20413 Certificate II in Engineering Pathways

                      COURSE DESCRIPTION
                      This course introduces you to the essential skills and knowledge needed
                      to complete a range of engineering and manufacturing tasks, in an engineering
                      related workplace. Throughout these courses, you will develop skills like welding
                      and machining, as well as learning to use engineering tools and equipment, to
                      produce or modify objects.

                      WHAT'S NEXT
                      MEM30219 Certificate III in Engineering - Mechanical Trade
                      MEM30319 Certificate III in Engineering - Fabrication Trade
                      MEM40119 Certificate IV in Engineering
                      MEM50212 Diploma of Engineering – Technical

                      POTENTIAL CAREER OUTCOMES
                      By successfully completing these courses, you could undertake a traineeship,
                      apprenticeship, or entry level role within the light fabrication, heavy fabrication,
                      or fitting and machinery industries.

                      ENTERTAINMENT INDUSTRY
                       ATAR      WP      SBAT      SS       ICF

                      CUA30415 Certificate III in Live Production and Services
TAFENSW.EDU.AU/TVET

                      COURSE DESCRIPTION
                      Learn the various aspects of production, live performances, and events, including
                      audio, costume, front of house, lighting, makeup, props, scenic art, sets, staging,
                      and vision systems.

                      WHAT'S NEXT
                      CUA50415 Diploma of Live Production and Technical Services

                      POTENTIAL CAREER OUTCOMES
                      Employment in the screen, media, entertainment, events, and creative arts industries.

                      2021 TVET: TAFE-Delivered Vocational Education and Training
21

                                                                                      Image TBA

FASHION DESIGN
SBAT   BEC

MST20616 Certificate II in Applied Fashion Design and Technology

COURSE DESCRIPTION
This course provides you with an introduction into the fashion industry, and can lead
you towards a number of exciting job opportunities; from designing a line for a runway
show, to creating dynamic displays as a visual merchandiser in a retail setting.

WHAT'S NEXT
MST30819 Certificate III in Applied Fashion Design and Technology
MST50119 Diploma of Applied Fashion Design and Merchandising
HE20506 Bachelor of Fashion Design

POTENTIAL CAREER OUTCOMES
Fashion design pattern maker, garment production assistant.

                                                                                                        TAFENSW.EDU.AU/TVET

                                            © TAFE NSW 2021 RTO 90003 | CRICOS 00591E | HEP PRV12049
22

                      FINANCIAL SERVICES
                       ATAR      WP      SBAT      SS       ICF

                      FNS30317 Certificate III in Accounts Administration

                      COURSE DESCRIPTION
                      You will learn about entry level industry activities, such as accounts payable,
                      accounts receivable, payroll, cashier functions, preparation of trial balances,
                      bookkeeping, e-business, purchases and sales, manual and computerised
                      systems, and the preparation of basic financial reports.

                      WHAT'S NEXT
                      FNS40217 Certificate IV in Accounting and Bookkeeping
                      FNS50217 Diploma of Accounting
                      FNS60217 Advanced Diploma of Accounting
                      HE20532 Bachelor of Applied Commerce majoring in Accounting

                      POTENTIAL CAREER OUTCOMES
                      Employment in accounts receivable, accounts payable, and computer based
                      bookkeeping roles.
TAFENSW.EDU.AU/TVET

                      2021 TVET: TAFE-Delivered Vocational Education and Training
23
FITNESS
 WP    SBAT   BEC

SIS30315 Certificate III in Fitness

COURSE DESCRIPTION
You will learn about the underlying science behind sport and exercise, anatomical
and physiological principles, as well as how to plan, deliver, and monitor exercise
programs, and how to make healthy eating recommendations.

WHAT'S NEXT
SIS30315 Certificate III in Fitness
SIS40215 Certificate IV in Fitness
SIS50215 Diploma of Fitness (Management)
SIS50115 Diploma of Sport and Recreation Management
SIS50319 Diploma of Sport

POTENTIAL CAREER OUTCOMES
Gym instructor, personal trainer, facility manager for a wide variety of fitness
settings such as sports and recreation centres, gymnasiums, and health clubs.

FLORISTRY
SBAT    BEC

SFL20115 Certificate II in Floristry (Assistant)

COURSE DESCRIPTION
This course will train you to produce a range of floral products and displays, as well as
show you how to care for floristry stock and indoor plants, and how to provide top
                                                                                                          TAFENSW.EDU.AU/TVET

class customer service.

WHAT'S NEXT
SFL30115 Certificate III in Floristry
SFL40115 Certificate IV in Floristry

POTENTIAL CAREER OUTCOMES
Floristry assistant.

                                              © TAFE NSW 2021 RTO 90003 | CRICOS 00591E | HEP PRV12049
24

                      FURNITURE MAKING
                      SBAT      BEC

                      MSF20313 CERTIFICATE II IN FURNITURE MAKING

                      COURSE DESCRIPTION
                      You will learn the skills needed to create and install freestanding furniture pieces
                      or built in cabinets, including how to use hand and power tools, assemble furnishing
                      components, select and apply hardware, apply sheet laminates, construct furniture,
                      and prepare cabinet installation.

                      WHAT'S NEXT
                      MSF30113 Certificate III in Furniture Finishing
                      MSF30213 Certificate III in Furniture Making
                      MSF31113 Certificate III in Cabinet Making

                      POTENTIAL CAREER OUTCOMES
                      By successfully completing these courses, you could undertake a traineeship,
                      apprenticeship, or entry level role within the cabinet making or furniture
                      making industries.
TAFENSW.EDU.AU/TVET

                      2021 TVET: TAFE-Delivered Vocational Education and Training
25

HOSPITALITY
ATAR    WP    SBAT   SS     ICF

SIT20316 Certificate II in Hospitality
SIT20416 Certificate II in Kitchen Operations

STREAM FOCUS AREAS
Food and beverage. Kitchen operations and cookery.

COURSE DESCRIPTION
This course will give you the skills to prepare a restaurant, serve customers, prepare
beverages, and conduct basic food preparation, perform customer relations, and
the principles of hygiene and food safety.

WHAT'S NEXT
SIT30616 Certificate III in Hospitality
SIT30816 Certificate III in Commercial Cookery
SIT40416 Certificate IV in Hospitality
SIT40516 Certificate IV in Commercial Cookery
SIT50416 Diploma of Hospitality Management
SIT60316 Advanced Diploma of Hospitality Management
                                                                                                          TAFENSW.EDU.AU/TVET

POTENTIAL CAREER OUTCOMES
Work in various hospitality settings such as restaurants, hotels, motels, catering
operations, clubs, pubs, cafés, and coffee shops.

                                              © TAFE NSW 2021 RTO 90003 | CRICOS 00591E | HEP PRV12049
26
                      HUMAN SERVICES
                      ATAR       WP      SBAT      SS       ICF

                      HLT33015 Certificate III in Allied Health Assistance
                      HLT33115 Certificate III in Health Service Assistance
                      (Assisting in nursing work in acute care)
                      CHC33015 Certificate III in Individual Support (ageing)

                      STREAM FOCUS AREAS
                      Allied health assistance. Nursing assistance in acute care. Ageing, independence,
                      and wellbeing.

                      COURSE DESCRIPTION
                      These courses provide you with an introduction to the essential skills and knowledge
                      needed to undertake a range of tasks required for roles within the allied health and
                      assistance industries.

                      PLEASE NOTE
                      ƒ This TVET course is highly competitive and places are limited. Selection
                        processes may include an assessment and/or an interview.
                      ƒ Talk to your school careers advisor about your options and the courses that
                        may provide you with a pathway to further study.
                      ƒ All qualifications provide a pathway to nursing, including credit toward
                        Certificate IV and Diploma courses listed below.

                      WHAT'S NEXT
                      HLT43015 Certificate IV in Allied Health Assistance
                      CHC43015 Certificate IV in Ageing Support
                      CHC43415 Certificate IV in Leisure and Health
                      HLT54115 Diploma of Nursing
TAFENSW.EDU.AU/TVET

                      POTENTIAL CAREER OUTCOMES
                      Working in allied health services (e.g. physiotherapy), nursing, or aged care.

                      2021 TVET: TAFE-Delivered Vocational Education and Training
27

INFORMATION & DIGITAL SKILLS
SBAT   BEC

ICT20115 Certificate II in Information, Digital Media
and Technology

COURSE DESCRIPTION
This course puts an emphasis on developing an understanding of digital media
content, including image and sound manipulation, animation, and interface
interactivity. Students will explore the design and construction possibilities
across a range of media content, and build fundamental skills and knowledge
in multimedia, as well as the information and communications technology used
throughout a variety of industries.

WHAT'S NEXT
ICT30118 Certificate III in Information, Digital Media and Technology
CUA41215 Certificate IV in Screen and Media
ICT40815 Certificate IV in Digital Media Technologies

POTENTIAL CAREER OUTCOMES
Assistant to a multimedia designer or digital media developer.
                                                                                                         TAFENSW.EDU.AU/TVET

                                             © TAFE NSW 2021 RTO 90003 | CRICOS 00591E | HEP PRV12049
28

                      INFORMATION & DIGITAL TECHNOLOGY
                       ATAR      WP      SBAT      SS       ICF

                      ICT30118 Certificate III in Information, Digital Media and Technology

                      STREAM FOCUS AREAS
                      Web and software applications. Networking and hardware. Digital animation.

                      COURSE DESCRIPTION
                      This course provides a foundation in the skills and knowledge needed to use
                      information technology throughout any industry.

                      WHAT'S NEXT
                      ICT40418 Certificate IV in IT Networking
                      ICT40815 Certificate IV in Digital Media Technologies
                      ICT40118 Certificate IV in Information Technology
                      ICT40518 Certificate IV in Programming
                      ICT40315 Certificate IV in Web-Based Technologies
                      ICT40815 Certificate IV in Digital Media Technologies
                      ICT40915 Certificate in Digital and Interactive Games
                      ICT50118 Diploma of Information Technology
TAFENSW.EDU.AU/TVET

                      ICT50915 Diploma of Digital Media Technologies
                      ICT50418 Diploma of Information Technology Networking
                      HE20524 Bachelor of Information Technology (Network Security)
                      HE20525 Bachelor of Information Technology (Data Infrastructure Engineering)
                      HE20520 Bachelor of 3D Art And Animation

                      POTENTIAL CAREER OUTCOMES
                      Technical support, network administration, web technologies, software
                      applications, digital media technologies.

                      2021 TVET: TAFE-Delivered Vocational Education and Training
29

LABORATORY SKILLS
 BEC

MSL30118 Certificate III in Laboratory Skills

COURSE DESCRIPTION
This course will provide you with practical scientific skills for general forensic laboratory
investigations.

WHAT'S NEXT
MSL40118 Certificate IV in Laboratory Techniques
MSL50118 Diploma of Laboratory Technology

POTENTIAL CAREER OUTCOMES
Laboratory technicians, instrument operators.

                                                                                                           TAFENSW.EDU.AU/TVET

                                               © TAFE NSW 2021 RTO 90003 | CRICOS 00591E | HEP PRV12049
30

                      MARITIME OPERATIONS
                       SBAT      BEC

                      MAR10318 Certificate I in Maritime Operations (General Purpose Hand Near Coastal)
                      MAR20318 Certificate II in Maritime Operations (Coxswain Grade 1 Near Coastal)

                      COURSE DESCRIPTION
                      This course will help you gain the skills and knowledge needed to perform basic
                      service checks on small vessel marine propulsion and auxiliary systems, to carry
                      out routine servicing of marine electrical systems, and to undertake refuelling
                      and fuel transfer operations. You will also learn to monitor the condition and seaworthiness
                      of a small vessel, and to plan and navigate a short voyage within inshore limits.

                      WHAT'S NEXT
                      MAR30918 Certificate III in Maritime Operations (Master up to 24 metres Near Coastal)
                      MAR40518 Certificate IV in Maritime Operations (Marine Engine Driver Grade 1 Near Coastal)
                      MAR50415 Diploma of Maritime Operations (Master up to 500 GT)
                      MAR50115 Diploma of Maritime Operations (Engineer Watchkeeper)

                      POTENTIAL CAREER OUTCOMES
                      This qualification is suitable for people who want to work as a Coxswain Grade 1
TAFENSW.EDU.AU/TVET

                      Near Coastal in the maritime industry, or command or carry passengers
                      on a commercial marine vessel (limitations and licensing requirements apply).

                      2021 TVET: TAFE-Delivered Vocational Education and Training
31
MUSIC INDUSTRY
SBAT   BEC

CUA20615 Certificate II in Music
CUA30915 Certificate III in Music Industry

COURSE DESCRIPTION
This course will give you a broad understanding of the music industry, as well as the
basic skills and knowledge required for entry level employment.

WHAT'S NEXT
CUA30915 Certificate III in Music Industry
CUA40915 Certificate IV in Music Industry
CUA50815 Diploma of Music Industry
CUA60515 Advanced Diploma of Music Industry

POTENTIAL CAREER OUTCOMES
Musician or entry level sound production technician.

PLUMBING
 WP    BEC

CPC20712 Certificate II in Drainage

COURSE DESCRIPTION
This course will give you the knowledge, skills, and techniques needed to carry out
core plumbing competencies in a safe and efficient manner, and to the standard of
                                                                                                         TAFENSW.EDU.AU/TVET

quality and finish expected of the industry.

WHAT'S NEXT
CPC32612 Certificate III in Roof Plumbing
CPC32413 Certificate III in Plumbing
CPC40912 Certificate IV in Plumbing and Services

POTENTIAL CAREER OUTCOMES
Plumber, plumber and drainer, plumber and gasfitter, gasfitter, roof plumber.

                                             © TAFE NSW 2021 RTO 90003 | CRICOS 00591E | HEP PRV12049
32
                      PRIMARY INDUSTRIES
                      ATAR       WP      SBAT      SS       ICF

                      AHC20116 Certificate II in Agriculture
                      AHC20416 Certificate II Horticulture
                      AHC21016 Certificate II in Conservation and Land Management
                      AHC21216 Certificate II in Rural Operations
                      AHC30116 Certificate III in Agriculture

                      STREAM FOCUS AREAS
                      Livestock health and welfare. Plant pests, diseases, and disorders.

                      COURSE DESCRIPTION
                      You can choose from a range of course pathways that provide real world work
                      experience sought after by employers, within specific primary industries.

                      WHAT'S NEXT
                      AHC30116 Certificate III in Agriculture
                      AHC32416 Certificate III in Irrigation
                      AHC30716 Certificate III in Horticulture
                      AHC30916 Certificate III in Landscape Construction
                      AHC31016 Certificate III in Parks and Gardens
                      AHC31116 Certificate III in Production Nursery
                      AHC31416 Certificate III in Conservation and Land Management
                      AHC40116 Certificate IV in Agriculture
                      AHC41616 Certificate IV in Organic Farming
                      AHC42116 Certificate IV in Permaculture
                      AHC50116 Diploma of Agriculture
                      AHC50616 Diploma of Landscape Design
TAFENSW.EDU.AU/TVET

                      POTENTIAL CAREER OUTCOMES
                      Depending on the speciality chosen, potential career outcomes can include dairy
                      farm worker, farm worker, assistant greenskeeper, or horticultural assistant.

                      2021 TVET: TAFE-Delivered Vocational Education and Training
33

REAL ESTATE PRACTICE & PROPERTY
SBAT   BEC

CPP31519 Certificate III in Real Estate Practice

COURSE DESCRIPTION
You will develop the skills needed to provide support to the functional areas within
either a real estate and property agency, or a stock and station agency. Completion
of this course satisfies the training requirements needed to apply for a certificate
of registration as an assistant agent (issued by the NSW Office of Fair Trading),
which allows you to work in the real estate and stock and station sectors.

WHAT'S NEXT
CPP41419 Certificate IV in Real Estate Practice
CPP51119 Diploma of Property (Agency Management)
HE20507 Bachelor of Property Valuation

POTENTIAL CAREER OUTCOMES
Real estate office or property office administrator.
                                                                                                        TAFENSW.EDU.AU/TVET

                                            © TAFE NSW 2021 RTO 90003 | CRICOS 00591E | HEP PRV12049
35
RETAIL
SBAT    BEC

SIR20216 Certificate II in Retail Services

COURSE DESCRIPTION
This qualification provides a pathway to work in a diverse range of retail
settings, including specialty retailers, supermarkets, department stores, and
quick service restaurants.

WHAT'S NEXT
SIR30216 Certificate III in Retail
SIR40316 Certificate IV in Retail Management

POTENTIAL CAREER OUTCOMES
Customer service assistant, sales person, stock controller, visual merchandiser.

RETAIL SERVICES
ATAR    WP    SBAT    ICF

SIR20116 Certificate II in Community Pharmacy
SIR30216 Certificate III in Retail

STREAM FOCUS AREAS
Community pharmacy. General selling focus. Food selling.

COURSE DESCRIPTION
This qualification provides the skills and knowledge you need to work in the retail industry,
in a variety of stores such as specialty stores, supermarkets, department stores, and quick
                                                                                                            TAFENSW.EDU.AU/TVET

service restaurants. Students will gain skills in communication, teamwork, problem solving,
initiative, enterprise, planning and organising, self-management, learning and technology.

WHAT'S NEXT
SIR30116 Certificate III in Community Pharmacy
SIR40316 Certificate IV in Retail Management
SIR50217 Diploma of Visual Merchandising
HE20514 Bachelor of Business

POTENTIAL CAREER OUTCOMES
A range of positions in retail sales, such as frontline team member and customer service.

                                                © TAFE NSW 2021 RTO 90003 | CRICOS 00591E | HEP PRV12049
36
                      SALON ASSISTING
                        WP     SBAT      BEC

                      SHB20216 Certificate II in Salon Assistant

                      COURSE DESCRIPTION
                      You will develop a range of practical skills, including how to braid, apply colour and
                      blow wave hair, as well as learning head, neck, and shoulder massage skills.

                      WHAT'S NEXT
                      SHB30416 Certificate III in Hairdressing
                      SHB30516 Certificate III in Barbering
                      SIH40216 Certificate IV in Hairdressing
                      SHB50216 Diploma of Salon Management

                      POTENTIAL CAREER OUTCOMES
                      This course is for people who want to gain employment as a hairdressing salon
                      assistant, or as a hairdressing receptionist.

                      SCREEN AND MEDIA
                      SBAT      BEC

                      CUA31015 Certificate III in Screen and Media

                      COURSE DESCRIPTION
                      This course will provide you with an introduction into digital film making,
                      specifically for the film, television, and new media industries.
TAFENSW.EDU.AU/TVET

                      Some campuses offer a focus on film and television, journalism, or animation,
                      while other locations offer more general skills that are applicable to a wider range
                      of screen and media occupational areas.

                      WHAT'S NEXT
                      CUA41215 Certificate IV in Screen and Media
                      CUA51015 Diploma of Screen and Media

                      POTENTIAL CAREER OUTCOMES
                      Digital media artist, television director, camera operator, lighting operator, production coordinator.

                      2021 TVET: TAFE-Delivered Vocational Education and Training
37
SHEARING AND WOOL HANDLING
 WP    SBAT   BEC

AHC21316 Certificate II in Shearing
AHC21416 Certificate II in Wool Handling

COURSE DESCRIPTION
These courses focus on specialist wool handling skills, designed to prepare you for
a career in the wool industry. You will gain the skills and knowledge needed to perform
essential woolshed duties, as well as sheep shearing.

WHAT'S NEXT
AHC33016 Certificate III in Wool Clip Preparation
AHC30116 Certificate III in Agriculture
AHC40116 Certificate IV in Agriculture
AHC41316 Certificate IV in Wool Classing

POTENTIAL CAREER OUTCOMES
Wool presser, shed hand, shearer.

SIGNS AND GRAPHICS
SBAT   BEC

CPC30216 CERTIFICATE III IN SIGNS AND GRAPHICS

COURSE DESCRIPTION
Learn to develop your signwriting and graphics skills, using a range of traditional
and contemporary techniques. Learn about printing software technology, as well
                                                                                                        TAFENSW.EDU.AU/TVET

as a range of methods for illumination and fabrication.

WHAT'S NEXT
CUA30715 Certificate III in Design Fundamentals
CPC32108 Certificate III in Signage
CUA40715 Certificate IV in Design

POTENTIAL CAREER OUTCOMES
Sign manufacturers who design and produce signs and graphics for a range of purposes.

                                            © TAFE NSW 2021 RTO 90003 | CRICOS 00591E | HEP PRV12049
38
                      SKILLS FOR WORK & VOCATIONAL
                      PATHWAYS
                       BEC

                      FSK20113 Certificate II in Skills for Work and Vocational Pathways

                      COURSE DESCRIPTION
                      This course will help to increase your confidence, by improving your reading, writing,
                      numeracy, communication, digital literacy, and employability skills, as preparation for
                      work of further study.
                      Some campuses offer a focus area (e.g. retail), while other locations offer general
                      skills, applicable to a range of vocational areas. This course teaches students
                      essential skills that are needed to progress in further study, employment
                      or corresponding trade areas. Credit from this course may apply to future study.

                      SPORT & RECREATION
                        WP     SBAT      BEC

                      SIS20419 Certificate II in Outdoor Recreation
                      SIS20115 Certificate II in Sport and Recreation

                      COURSE DESCRIPTION
                      These courses are for students wishing to pursue a career in sport and recreation,
                      including outdoor recreation.

                      WHAT'S NEXT
                      SIS30115 Certificate III in Sport and Recreation
                      SIS30619 Certificate III in Outdoor Recreation
TAFENSW.EDU.AU/TVET

                      SIS40619 Certificate IV in Outdoor Leadership
                      SIS50115 Diploma of Sport and Recreation Management
                      SIS50419 Diploma of Outdoor Leadership
                      SIS50612 Diploma of Sport Development

                      2021 TVET: TAFE-Delivered Vocational Education and Training
40

                      TOURISM, TRAVEL, & EVENTS
                      ATAR       WP      SBAT      ICF

                      SIT30216 Certificate III in Travel
                      SIT30116 Certificate III in Tourism
                      SIT30516 Certificate III in Events

                      COURSE DESCRIPTION
                      Gain skills for employment in a range of roles in the tourism and events industries.
                      Learn how to provide great customer service, top tourism advice, and how to
                      communicate that advice to customers from diverse backgrounds.

                      WHAT'S NEXT
                      SIT30216 Certificate III in Travel
                      SIT30316 Certificate III in Guiding
                      SIT40116 Certificate IV in Travel and Tourism
                      SIT50116 Diploma of Travel and Tourism Management
                      SIT50316 Diploma of Event Management
                      SIT60116 Advanced Diploma of Travel and Tourism Management

                      POTENTIAL CAREER OUTCOMES
TAFENSW.EDU.AU/TVET

                      Events coordinator, conference assistant, tourism consultant, reservations clerk,
                      group tour coordinator, sales officer, tour guide, museum guide, conference organiser,
                      events manager.

                      2021 TVET: TAFE-Delivered Vocational Education and Training
41
VISUAL ARTS
 BEC

CUA20715 Certificate II in Visual Arts
CUA31115 Certificate III in Visual Arts

COURSE DESCRIPTION
Develop the basic creative and technical skills that underpin visual arts and
craft practices.

WHAT'S NEXT
CUA51115 Diploma of Visual Arts
CUA60715 Advanced Diploma of Visual Arts

POTENTIAL CAREER OUTCOMES
Art gallery employee, artist, photographer, print maker, fashion designer.

WAREHOUSING OPERATIONS
SBAT   BEC

TLI21616 Certificate II in Warehousing Operations

COURSE DESCRIPTION
Warehousing involves the storage and distribution of goods, and is an industry
currently experiencing a shortage of skilled workers. This entry level qualification
will teach you how to manage and coordinate goods, process orders and perform
necessary documentation, distribute goods to customers, and perform a range of
                                                                                                        TAFENSW.EDU.AU/TVET

functions involving inventory systems and stock control.

WHAT'S NEXT
TLI31616 Certificate III in Warehousing Operations
TLI41816 Certificate IV in Warehousing Operations

POTENTIAL CAREER OUTCOMES
A range of positions in operational roles, such as store person, stocktaking and
transport operations in warehousing, transport, or international trade.

                                            © TAFE NSW 2021 RTO 90003 | CRICOS 00591E | HEP PRV12049
42

                      FREQUENTLY ASKED QUESTIONS

                      Does my TVET course contribute units towards my HSC?
                      Yes, all Stage 6 TVET courses count towards your HSC units. Stage 5 TVET courses
                      contribute to your Record of School Achievement (RoSA).

                      Can my TVET course be used in the calculation of my ATAR?
                      Only some Stage 6 TVET courses count towards an ATAR. These courses are specified
                      by NESA, and require students to complete a full 240 hours of delivery, as well as sit
                      the HSC exam for the subject. You should check with your school careers advisor to
                      ensure that you have a suitable pattern of study to be eligible for an ATAR.

                      How long will the course run for?
                      The course will run between one and two years, depending on the pattern of
                      study undertaken.

                      When do I attend class?
                      Depending on the delivery mode and the arrangement between your school and
                      TAFE NSW, classes may require attendance at TAFE NSW on a weekly basis, block
                      periods, or have an online or connected classroom timetable. Class sessions may
TAFENSW.EDU.AU/TVET

                      extend beyond school hours, including school holiday periods.

                      Can I get assistance if I have a disability?
                      Careful consideration will be given to the courses selected by students with a
                      disability. The chosen course must be assessed as the most appropriate course
                      for the student, and one that will provide successful vocational outcomes. TAFE
                      NSW will organise for you to be interviewed by a disability consultant, and your
                      school will need to complete an additional form to ensure any necessary support
                      requirements are considered at time of placement.

                      2021 TVET: TAFE-Delivered Vocational Education and Training
43

Where do I go to class?
TVET classes are usually held at a TAFE NSW location, but sometimes TAFE
NSW teachers will come to your school. There are courses delivered online, via a
connected classroom model, or as a block delivery.

What are the requirements of a TVET course?
TVET courses carry the same requirements as normal school courses. Attendance is
mandatory, unless prior consent is given. TAFE NSW requirements vary for each individual
TVET course and will be clearly explained by the teacher at the start of your course.

How do I apply?
Students are advised to speak with their school careers advisor or TVET
coordinator, to select a course that best meets your educational and vocational
needs. Schools will then assist you with the application process.

What support services are offered?
We believe flexibility and support are critical to ensuring the success of our students.
That's why we have a number of support teams and services available to you:
                                                                                                         TAFENSW.EDU.AU/TVET

ƒ Aboriginal student support
ƒ childcare facilities on-site at selected locations
ƒ car parking on-site at selected locations for your safety and convenience
ƒ online courses so you can study when and where it suits you
ƒ academic support teams
ƒ career counselling
For more information about support services available at TAFE NSW,
visit www.tafensw.edu.au/student-services

                                             © TAFE NSW 2021 RTO 90003 | CRICOS 00591E | HEP PRV12049
DOWNLOAD THE APP
FIND YOUR DREAM CAREER
Scan the QR Code or search Be Ambitious through the Apple or Google Play Stores, and swipe
for your perfect career. Once you've selected, we'll send you tailored course information to help
make your dream career a reality.

EXPLORE. ENQUIRE. ENROL.
TAFENSW.EDU.AU
131 601
© TAFE NSW 2020 RTO 90003 | CRICOS 00591E | HEP PRV12049. Correct at time of printing (July 2020).