August 13 , 2021 - Saint Rose of Lima Catholic School
Page content transcription
If your browser does not render page correctly, please read the page content below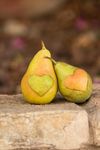 August 13 , 2021

Hello everyone!

I know what you are thinking, "This is a long Redhawk!" Please make sure you read it all.
There is a lot of important information!

While there are still a few weeks left of the summer, we are full steam ahead and looking
forward to the 2021-2022 academic school year! The past couple of months have been busy
(though not as busy as last year), and as always, the school is starting to look wonderful for
the return of students.

Below are some introductions and other very important information that you should know

      I would like to congratulate Ms. Odalen on her recent marriage this summer. You
      will see that she has a name change (no, it's not a new teacher). Congratulations,
      Mrs. Puga!
      Welcome to newly hired Mrs. Sarah Gaughan. She will be our second lead teacher in
      our Pre-K program. Sarah will be teaching from 7 am to 12 pm, instructing our M,
      W, F 4-year-old students and our 3 yr old Pre-K classes on Tuesdays and
      Thursdays. Our program is expanding, so the need to have another teacher was
      necessary. I look forward to having Mrs. Gaughan on our team. See below for more
      information about Sarah.
      As I mentioned earlier this summer, we also welcome our new Middle School Social
      Studies and Religion teacher, Mr. Eric Gehlhausen. He will be a great addition to
      our MS team and will bring a lot to the table. See below for more information about
      Mr. Gehlhausen.
      I am thrilled to announce that we have been chosen by The Catholic Schools Center
      of Excellence (CSCOE) as a pilot school for the next three years to participate in an
      initiative called Peace of Mind. This program is designed to help teachers, staff,
      parents, and students better understand and respond to social-emotional learning
      needs. This program is providing teachers and staff with training sessions
      throughout the year (our staff has already attended or will attend next week the first
      of these training sessions). Materials for students and parents will be provided to
      better understand the social and emotional needs of students. One wonderful and
      amazing part of this program is that we will receive one day a week of onsite
      counseling services for our students. I couldn't be more excited for this opportunity
      for the next three years, and hopefully beyond. I want to thank CSCOE for choosing
      Saint Rose. This program will make us an even better school. More information to
      come!
      Catechesis of the Good Shepherd is a faith formation class for our students that
      many of our teachers were trained in this summer (some teachers are taking the
      training at a later date). Our goal is to build this program from the ground up,
      starting in Pre-K and moving through all the grade levels. This will take some time,
      but we are well on our way to getting started in Pre-K. With the help of some outside
      resources, the training the teachers received this summer, and the newly renovated
      "Atrium" (the former Pre-K extended day room), we will be starting this program
      this Fall. For more information about this program, see
      https://www.cgsusa.org/discover/cgs-approach/
      Educational Benefits (formerly know as Free and Reduced Lunch): I know that it's
      more paperwork, but I beg anyone that financially qualifies to please apply
      promptly. The number of qualifying students at our school not only benefits those
      that are in need but also determines much of our state and federal dollars that are
allocated to our school for different items that benefit ALL students. We know that
      lunches are gain free this school year, but it's vitally important that you take the
      time to complete this application if you qualify.
      School projects: If any of you have ordered something or had a project that you
      needed materials for this year, you probably noticed there was a delay in shipping or
      that the materials were simply not available. Unfortunately, we are experiencing
      that as well.
          1. The MS lockers "should" be installed before back to school night. If not, we
             will adjust accordingly. There is a supply issue, but I have been told we should
             be good to go for the start of school.
          2. The legs for the new Middle School desks were stuck in a shipping container
             somewhere overseas for much of the summer, but have recently shipped! We
             pray they will arrive this month, but might have to start the school year with
             tables and chairs in the Middle School classrooms, then put the desks in once
             they arrive.
          3. The basketball hoops for the gym will be installed on August 26th. I can't
             wait to see our littlest students being able to shoot at a lowered hoop!
          4. The back parking lot is coming along. The underground drainage system that
             is going in under the parking lot on the south side is taking some more time.
             However, this shouldn't affect State Fair parking or back-to-school parking or
             events. Just be patient with us as we might need to adjust a few things.
          5. The new music room is nearly complete!

Hopefully, you continue to enjoy what is remaining of your summer. We really do look
forward to having you all back. We will see you at Back to School Night on September 1st!

Peace,
Mr. Slaikeu

Important Back to School Information!

First Days of School
School begins the day after Labor Day, Tuesday, September 7, 2021, for students in
Kindergarten through Grade 8. Our Faithful Beginnings 4 year old Prekindergarten
program begins Wednesday, September 8, and the 3 year old Prekindergarten classes
begin on Thursday, September 9.

All K-8 students should be dropped off in front of the school at Door #1 (front doors facing
Hamline Ave). Drop-off time starts at 7:25 am, and students will enter the building at 7:35
am. The school day begins at 7:45 am with prayer and announcements (our school day
runs from 7:45 AM–2:07 pm).

Pre-K students can be dropped off between 7:00 and 8:00 am and will be entering via
Door #3 (NE door in back corner lot). Parents will ring the bell, the door will be buzzed
open, and students will enter to meet a staff member at the bottom of the steps. Students
will proceed to the new classrooms on the lower level. Parents are welcome to come inside
during the first week of school to help students get acclimated. The Pre-K official school
day begins at 8:00 am.

Exception: Families with additional children in K-8 can drop off all students
in the front of the school at Door #1 between 7:25 and 7:35 am. If your child is
registered for the Prekindergarten School Day, pick up is at 2:05 pm. If they're registered
for the All Day Program, pick up is by 6:00 pm at Door #3.

Carpool/Parent Drive Information
If you are transporting your child(ren) to school this year, please follow the procedure
outlined in the Handbook:

All parents dropping students off should enter the parking lot in the front (Hamline side)
of the school from the south via the Skillman Avenue (Parish Center) entrance and proceed
north to the designated drop-off area. Students should exit the right or passenger side of
the vehicle only and proceed up the front steps to enter the school through Door #1. Please
do not park your car in the front lot or have students cross in front of cars. Drive slowly
and cautiously. Exit the lot at the north end. Thank you for your cooperation.

Busing Information
If your child(ren) is/are taking the bus to/from school this year, you should receive route
information from the district in late August. If you have not received this information
directly from the district by August 31, please find us in the school office on Back-to-School
Night. Please be patient during the first few weeks of school as drivers learn their routes
and schedules are worked out. We generally dismiss 15-20 minutes early the first week of
school to accommodate this learning curve. Please note that there is no busing on the first
day of school. Busing will begin on Wednesday, September 8. Also, all students are
required to wear a mask on the school bus. The district's transportation service number is
651.635.1638. The bus company, Centerline, can be reached at 651.482.1524.

Back to School Night
Back to School Night will be held on Wednesday, September 1 from 4:00–7:00 PM. Please
begin by stopping in your child(ren)'s homeroom/s to drop off school supplies, and meet
the teacher/s. Then proceed to the cafeteria (lower level) to learn about activities and
parent organizations.

Student Planners
The student planner is available at a cost of $7.00 from your child(ren)'s homeroom
teacher at Back-to-School Night (please bring exact change or a check for $7.00 payable to
Saint Rose School).

Calendar/Uniform & Appearance Code/Supply List
An updated school calendar was sent out in June and is available on the school website.
Both the supply list and K-8 uniform policy are also available on the school website.

Donald's Uniform in St. Paul is the official uniform supplier for our school, K-8. However,
uniform shirts, shorts, and pants may be purchased at any retailer. Prekindergarten
students do not wear uniforms.

Hot Lunch
Saint Rose of Lima School contracts with Roseville Area Schools to provide a hot lunch
program. Monthly menus are sent home in advance and available on the school website,
and MAIN or ALTERNATE meals are available each day. Once again, hot lunch will be
provided free of charge for all students in grades Pre-K through 8 this school year.

Students attending Prekindergarten Extended Day eat lunch from 11:00 AM–11:30 AM.
Students have the option of purchasing hot lunch or milk (if an account has been set up for
them) or bringing a cold/bag lunch and beverage from home.

Meet the New Teachers!

Eric Gehlhausen- Middle School Social Studies & Religion

My name is Mr. Eric Gehlhausen, and I will be teaching 6-8 social studies and religion.
This will be my first year teaching at Saint Rose of Lima. I am originally from southern
Indiana, however, I have been teaching in Indianapolis for the past two years. I earned
my Catholic Studies degree from Marian University. When I'm not in the classroom, I
enjoy being outside, hiking, and laying in my hammock. In addition, I enjoy reading and
drinking coffee.

Sarah Gaughan- Pre-Kindergarten Teacher

My name is Sarah Gaughan, and I am very excited to be the new Pre-Kindergarten
Teacher at Saint Rose of Lima Catholic School! I am looking forward to becoming a part
of the Saint Rose community and meeting my soon-to-be Pre-Kindergarteners!
At the University of Minnesota, I obtained my Bachelor of Science Degree in Elementary
Education in 2017. I then completed the Initial Licensure and Master's Program for
Elementary Education at the University of Minnesota in May of 2019. During this
program, I attended Graduate school courses and student-taught in a first-grade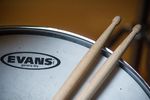 classroom at Saint Anthony Park Elementary School in Saint Paul. In my spare time, I
enjoy going up north and spending time at the lake with family and friends. I love being
on the water, whether it's swimming, fishing, or boating! I also enjoy baking, cooking,
crafting, and spending time outdoors with family and friends.

Back to School Forms Online!

In order to streamline distribution, completion, and collection of Back to School
paperwork, we have moved all of our forms to Google Forms. We think you will find them
quick and easy to take care of (even from your phone!). Please set aside some time to
complete the forms for each of your children in the next month. Please submit all forms
by Monday, August 23. Thank you!

Forms to be Completed:
     Student Transportation (one per child Pre-K-8)
     Health and Emergency Form (one per child Pre-K-8)
     Handbook Acknowledgement (one per family) The 2021-2022 Handbook can be
     found online.
     Walking Field Trip Permission (one per family)
     Acceptable Use Policy: Pre-K-Grade 2 (one per child in Pre-K- Grade 2)
     Acceptable Use Policy: Grades 3-5 (one per child in Grades 3-5)
     Acceptable Use Policy: Grades 6-8 (one per child in Grades 6-8)
     Request Form for Texts, Standardizes Tests, and Individual Instructional
     Materials (one per child for students in K-8)
     Request Form for District Pupil Health Services (one per child for students in K-8)
     Request Form for District Secondary Guidance/Counseling Services(one per child
     for students in Grade 7-8 only)

What will Volunteering Look Like this Year?

As we look ahead to a more "normal" school year at Saint Rose, we are excited to be
welcoming some volunteers back, and many of the positions can be done from home.
While we're not exactly sure what in school positions will be utilized, it's always helpful to
be prepared. In order to track the parents interested in certain positions, we have moved
our Volunteer Opportunities Form online this year. Please take a few moments to complete
the form for each parent/guardian who wishes to volunteer at Saint Rose this year. Thank
you for your generous gift of time!

Volunteer Opportunities 2021-2022

We Need Your Help!

Did you know that the majority of our state and federal funding is based on
our Free & Reduced population? Even though school lunches will again be
offered to all students free of charge this school year, we still need qualifying
families to apply for Educational Benefits.

The new applications for the upcoming school year are now available, as are theincome
guidelines for application. We greatly appreciate our families' cooperation in completing
these applications if your family meets the income guidelines. As a reminder, all families
who apply for tuition assistance and meet the income guidelines must apply for
educational benefits through Roseville School District each school year.

      Each year a new application for Educational Benefits and Free/Reduced price meals
      needs to be completed. These complete forms not only provide meal benefits but
      can help your school get crucial funding.
      While school meals will be free of charge again this school year, we still encourage
      all families to complete the Application for Educational Benefits each year; you may
      know this as the free and reduced meal form.
      A new application must be completed EACH YEAR.
      Applications can be completed online, or you can request a paper copy. You can fill
      out a new form any time your family's income changes.
      Paper applications can be returned to the school office or mailed to Nutrition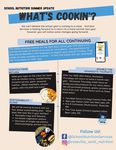 Services at the District Center, 1251 West County Road B2, Roseville, MN 55113 (we
      contract with Roseville Area Schools for their Nutrition Services)
      This form not only determines benefits for students and families such as no-cost
      meals at school, but also provides free bus cards, discounted internet service,
      discounted/no-cost early childhood classes and scholarships for summer camps and
      childcare centers, discounted field trips, standardized test fees waivers, and sports
      team scholarships and fee waivers.
      Educational Benefits also impact your school's funding and the district's budget,
      including state and federal dollars that may be used for administration, social
      workers, family liaisons, and more! The results of these applications are crucial to
      funding for things like Title 1, compensatory revenue, and summer and non-school
      day meals.
      In addition, this can afford your school money for family engagement, early
      childhood programs, professional development opportunities for staff, direct
      instructional services, remedial instruction services in reading, language arts,
      mathematics, study skills, additional teachers and teacher aides, lower instructor to
      learner ratios, out of school time programming, instructional materials, digital
      learning, truancy reduction programs, bilingual and bicultural programs, and all-
      day Kindergarten.

Find more information and to apply for benefits, please visitRosevilleNutrition.com.

Annual Report

Our Annual Report/State of the School is generally distributed at our Rose Garden Auction
and Gala. Although our event was virtual this past spring, we still want to share the news
with our stakeholders, so it has been posted to the school website. Feel free to check it out
here.

You're Invited to the 27th Annual Saint Rose Booster Club Golf Tournament!

Please join the Booster Club for the 27th Annual Golf Tournament, just up the road at
Cedarholm Golf Course. After a year off, the 9 hole scramble will again be followed by a
meal and awards ceremony immediately after in the clubhouse. There will also be a raffle
and meal tickets are available to be purchased separately.

Don't golf? Join us for dinner and a raffle after the tournament!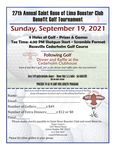 Band and Orchestra Lessons Registration

                             Registration for the 2021-22 fall band and orchestra
                             program from Hill-Murray is underway! The newly
                             renamed program Maestro's at Hill-Murray will
                             provide band and orchestra lessons. With the cuts and
                             restrictions we've seen in many private and public school
                             arts and band programs, we are pleased to partner with
them to ensure band and orchestra are available to interested families.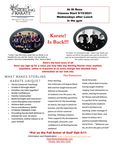 Aim Higher Ice Cream Social

You're Invited! For the first time ever, Aim Higher is
inviting all recipients of their Aim Higher and CSAF
scholarships to an Ice Cream Social! On Sunday,
August 15, from 1:30 - 3 p.m., we will gather on the
lawn of the Cathedral of Saint Paul for free ice cream,
lawn games, and fellowship.

​To RSVP, please click here for the official
 invitation that was sent to all Aim Higher scholar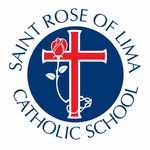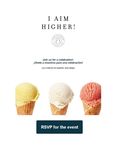 Free meals are available all summer!

To find free meals near you download the "Free Meals for
Kids" app or see the schedule below:

Pick up sites for 7-day meal boxes of Breakfast &
Lunch:

            Mondays- Roseville Area High School 10-11 am
            Tuesdays- Wilshire Park Elementary, 9-10 am;
            Roseville Area Middle School 4:00-5:00 pm
            Wednesdays- Roseville Area High School 4:00-
5:00 pm
            Thursdays- Wilshire Park Elementary, 9-10 am,
            Roseville Area Middle School 10-11 am

Open school sites for walk-in meals (check poster on
the door for most up to date meal times):

            Brimhall- 6/12-7/23
            Edgerton- 6/21-7/30
            EDW- 6/28-7/23
            Falcon Heights- 6/16-8/20
            Parkview- 6/28-7/23
            RAMS- 6/14-8/20
            RAHS- 6/21-7/23

If you have a current balance on your lunch account, email
the Roseville School District Nutrition Services Lunch Program @
jodi.goodwill@isd623.org and request a refund.

Upcoming Events

Monday, 8/23- All google back to school forms due

Wednesday, 9/1- 4 pm-7 pm Back to School Night

Tuesday, 9/7- First Day of School Grades K-8,Parent Drive Day- No Buses

Wednesday, 9/8 First Day of School- PreKindergarten 4

Thursday, 9/9- First Day of School- PreKindergarten 3

Friday. 9/10- Ice Cream Social- 1:30 pm

Friday, 9/17- Marathon Kick-Off

Sunday, 9/19- 27th Annual Booster Club Golf Tournament- 4:30 pm at Cedarholm Golf
Course- details in the flyer above

Quick Links

Attendance (reporting absences): attendance@mysaintrose.net
School Handbook
2021 Liturgy Calendar
2021-2022 School Calendar
Athletic Registration Form
Download the free Sycamore app today! https://sycamoreschool.com/
Saint Rose Social Media: Facebook
Saint Rose: Amazon Smile
Hot Lunch/Balance Question? Email: stacey.gaetz@isd623.org
Contact the Booster Club: boosterclub@mysaintrose.net
Contact Home & School: homeandschool@mysaintrose.net
Saint Rose of Lima Church Sunday Bulletin
Virtus Training/Clearances
Band/Orchestra at Saint Rose
4HG (For His Glory)
CAA- Catholic Athletic Association
Sterling Karate

Not regularly receiving The Redhawk but would like to?
Send us an email at info@mysaintrose.net and tell us to put you on the list!

Join us for Mass at Saint Rose of Lima!

Due to lower COVID-19 infection rates, the Minnesota bishops discerned it was time to lift
the Sunday Mass dispensation, beginning July 1st. Saint Rose of Lima has safely held Mass
the last thirteen months, Saturdays at 4:30 pm and Sundays at 9:00 am. Worship with us!

Synod Small Groups: Fall 2021

Archbishop Hebda has asked every parish in the
Archdiocese to form small groups to discuss the
three focus areas he proposed for the June 2022
Synod. This is the first Synod since 1939 and
Archbishop Hebda is asking for our input, giving
us an opportunity for growth in unity in our parish
as well as our Archdiocese. Our church has
undergone many changes in these last 80 years
and Archbishop Hebda would like to provide
direction for the future. The small groups will take
place over six Sundays.

The small group Sundays are September 19 and 26, October 3, 10, and 17, and
November 7 from 10:20 am-12:20 pm or 6:00-8:00 pm in the church.

We look forward to having your participation and input!

​For more information, sign up for the
 flocknote: www.saintroseoflimamn.flocknote/synodsmallgroups. Or go
 to saintroseoflima.net/synod or call the parish office at 651-645-9389.

Macalester Basketball Clinic!
The Macalester basketball team is hosting a Youth Basketball Clinic on Sunday, October
31st at Macalester College from 9:00 am-Noon. Intended for boys in grades 4-8 and
our team will be there to work with the kids.

Also, all of our home games at Macalester are free admission.
2021-22 Men's Basketball Schedule
2021-22 Women's Basketball Schedule
​The mission of Saint Rose of Lima Catholic School is
        to provide quality academic education,
       religious education, and faith formation
                     for our students.
          It is our goal to prepare our children
    as lifelong learners who will grow spiritually
     and intellectually as responsible Christians
         and citizens of our global community.

           ​     ​    ​