BA (Hons) Fashion - Innovation & Creativity
Page content transcription
If your browser does not render page correctly, please read the page content below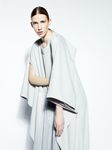 BA (Hons) Fashion
Introduction

The BA (Hons) Fashion course at the University for the Creative Arts (Epsom Campus)
has an international reputation for nurturing world-class talent and advancing the role of
creativity and enterprise within fashion design. It is one of the leading fashion courses in
the UK, supported by state of the art facilities and the excellence of academic and
technical expertise.

Students on the course will have access to state of the art facilities including fully
resourced design studios, industrially equipped sewing and pattern cutting workrooms,
digital print studio, screen printing and laser cutting facilities, a range of CAD and IT
suites, photographic studios, exhibition and gallery spaces, high tech auditorium, and an
extensive art and design library.

A wealth of professional contacts, guest speakers and an established working
relationship with the fashion industry, partnered with the course team's engagement in
research, scholarly activity and external consultancy has enabled the course to maintain
the best practices within teaching and learning that are relevant to current industry
contexts.

Recent guest speakers on the course have included Katie Greenyer, Design Director at
Red or Dead, Claire Malcolm, Design Director at Hardy Amies; Dawn Mooney,
Designer at New Look; Erdem, Designer; Peter Jensen, Designer; Wayne
Hemmingway, Designer; Julian Roberts, Designer & Subtraction Cutting; Nick
Clements, Creative Director at Mens File Magazine; Rose Percy, Art Director at Monicle
Magazine; Martin Raymond co-founder of The Future Laboratory, Ozwald Boateng,
Designer & Savile Row Tailor; and Jason Hughes, Stylist;

The BA (Hons) Fashion course at the Epsom Campus is a highly desirable place to
study with a friendly, dynamic and creative community of students studying across a
wide range of fashion related courses and is ideally located with close proximity to
London.

Course Philosophy

The philosophy of the course provides an inclusive and stimulating learning environment
that nurtures creativity and critical thinking in order to develop essential problem solving
skills to reflect contemporary and traditional design practices. The integrated curriculum
encompasses the development of an innovative design approach underpinned by
market awareness and industry context. The development of skilful practices within
textile applications, creative cutting, garment construction, as well as image making
through drawing, illustration, styling and computer aided design are all key to the unique
nature and success of this course.

Our creative community pursues a shared vision through the provision of a
contemporary design led learning experience to shape the realisation of original and
well-informed design that is appropriate for professional and commercial purposes.
Students engage in a comprehensive programme, acquiring skills and knowledge of the
fashion tradition paired with an experimental ethos to recognise and push the
boundaries of design within fashion.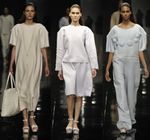 BA (Hons) Fashion
Under the over-arching subject of fashion design, our focus is placed upon the training of
versatile and adaptable fashion specialists able to solve problems creatively, while
drawing on deep knowledge of their chosen field and a critical understanding of the
social, economic and cultural factors influencing their professional environment.

The course provides a learning environment in which innovation, originality and
professionalism are nurtured within a range of closely related design disciplines.
Students will be able to specialise in either Menswear Design or Womenswear Design
disciplines in relation to their preferred career path and develop a range of professional
skills through team working activities, industry collaboration and a period of work
experience. Students on this course will also be encouraged to engage in a cross
disciplinary approach with other fashion related courses to reflect industry practices, in
which fashion design students can engage and collaborate with fashion promotion,
fashion journalism and fashion marketing students.

Our graduates progress with transferable and holistically formed expertise, which
prepare them for postgraduate study or to establish their careers within the fashion
industry equipped with comprehensive employability skills for a highly competitive and
constantly changing employment market.

Course Structure

Year 1 (Level 4) Units of Study
EFSH4001 Introduction to Design
EFSH4002 Visual Communication
EFSH4003 Creative Cutting & Construction
ECTS4001 Introduction to Design History & Theory

Year 2 (Level 5) Units of Study
EFSH5005 Innovative Tailoring
EFSH5006 Creative Drape Practices
EFSH5004 Professional Practice (Work Experience)
ECTS5001 Theories of Culture, Identity & Communication

Year 2 (Level 5) Study Abroad Option
EFSH5005 Innovative Tailoring
EFSH5008 Overseas Exchange
EFSH5007 Theories of Culture, Identity & Communication

Year 3 (Level 6) Units of Study
EFSH6005 Final Major Project (Opt 1): Pre-Collection & Final Collection
EFSH6006 Final Major Project (Opt 2): Industry Focused Project & Negotiated Project
EFSH6002 Professional Portfolio
ECTS6001 Dissertation

Website
http://www.ucreative.ac.uk/ba-fashion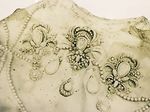 2013 Student Achievements

GFW Gold Gala Womenswear Award 2013

Hannah Williams winner of the GFW Gold Gala Womenswear Award, presented by
designer Todd Lynn during the Gold Gala Awards ceremony at Graduate Fashion Week
for her "exceptional level of innovation."

"We thought that Hannah's collection was extremely original very photogenic, modern
and innovative using great new techniques in fabric innovation which can be seen
through accessories and shoes" states Cathy Edwards, fashion editor at Dazed &
Confused.
	
  
2013 Student Achievements

GFW Fashion Innovation Award 2013

Hannah Williams, winner of the GFW Fashion Innovation Award for her ground-breaking silicone collection during
the GFW 2013 event.

Announcing the winner of the Fashion Innovation Award, Georgina Goodman selected Hannah Williams from
UCA Epsom. She was chosen for "mastery of her material and concept".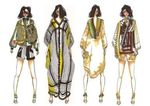 2013 Student Achievements

All Walks Diversity Now: Own Label Award 2013

3rd Year BA (Hons) Fashion student Danya Sjadzali is the successful winner of the All Walks Diversity Now:
Own Label Award, which will see her design go into production and sold through the online Own Label
website. Danya took influence from Middle Eastern and Western historical burlesque costumes for her
award winning design idea.

All Walks co-founder and TV presenter Caryn Franklin, said: "We loved Danya's work, we got a real sense
of her drawing on her own heritage and combining it with a high fashion aesthetic very successfully. Her
designs are innovative and classic, we'll be watching out for her."
                                                     	
  
2013 Student Achievements

GFW Karen Millen Portfolio Award

Lucy Beckett was one of two UCA Epsom Fashion students shortlisted for the Karen Millen Portfolio Award at
Graduate Fashion Week 2013.
2013 Student Achievements

GFW Ethical Fashion Award

Dunia Al-Baghdadi shortlisted for the Ethical Fashion Award out of 10 finalist at Graduate Fashion Week,
2013 Student Achievements

GFW Ethical Fashion Award

Dunia Al-Baghdadi shortlisted for the Ethical Fashion Award out of 10 finalist at Graduate Fashion Week,
Industry Projects

Industry Project Aims:

Industry based projects link students with the commercial world and are a valuable part of the
students learning experience. Students get the opportunity to put their knowledge and skills to work
on a 'live' brief and the opportunity to present a wide range of innovative and creative responses
that have been developed for the industry partner.

Industry Project Outcomes:

Students are able to draw upon a wealth of resources to provide highly creative design solutions
that have been informed by inspirational research themes, trend information and market analysis
as well as tailoring innovative outcomes to reflect the brand identity or design philosophy. Feedback
and recommendations are provided to the students by the Industry Partner to support their
professional development and the winning students who have responded to the brief creatively and
successfully maybe selected for internship or employment opportunities.
Industry Projects

Year 2 Red or Dead Industry Project

Working with a live brief was a new experience for Year 2 students, but one that gave the students an opportunity to apply the
appropriate skills that they had previously developed on the course.

Applying market research, trend analysis, and design development to develop an exciting range for an iconic brand provided
valuable experience for our students. It was an amazing opportunity for them to connect directly with industry at a creative level.

The subsequent chance to discuss their work and obtain feedback from the Creative Director, Katie Greenyer was a unique
experience, which will help both their personal and professional development. 2nd Year student Clara Daly won the £500 first prize
for her trend, design and concept presentation as well as a paid three month internship in the Design Department at the Red or
Dead HQ (part of the Pentland Group).
	
  
Phil	
  Rowland	
  
Senior	
  Lecturer	
  Fashion	
  
BA	
  (Hons)	
  Fashion	
  
                                                                 	
  
Industry Projects

Industry Projects:

Year 2 Innovative Tailoring (Sept 2013 – Dec 2013)
Students are encouraged to look at both the past and present in order to shape the future, where
research into an historical genre of tailoring and directional research themes will be used in the
development and realisation of tailoring within a contemporary fashion context.

Year 2 Creative Drape Practice (Jan 2014 – Mar 2014)
Students are encouraged to make themselves aware of drape practices through historical and
contemporary study of the subject and using directional research themes and the practical
experience of working on the stand to inform the realisation of innovative design outcomes.

Year 3 Industry Focused Project (Sept 2013 – Dec 2013)
The Industry Focused Project will incorporate the consolidation of contemporary design practices,
market research and brand analysis to enable the student to successfully respond to a live industry
project briefs. Creativity and innovation will be underpinned by in-depth knowledge of related
industry contexts and the principles of fashion marketing and branding.

Year 3 Negotiated Project (Jan 2014 – Apr 2014)
The Negotiated Project will allow the student to identify responsive and creative design concepts
as well as establish clear strategies for the development of a live collaborative project with an
industry partner. This will be supported by the Year 3 Design Tutor and may also include mentoring
and working in the design studio at the Industry Partners' organisation on a part-time basis .
Creative Skillset Course Accreditation

Creative Skillset Course Accreditation

This Year the BA (Hons) Fashion course has been successfully awarded a Creative Skillset Course
Accreditation, which is in recognition of our student achievements as well as our commitment to
working closely with industry to ensure that our fashion design graduates are fully equipped with
the essential skills, knowledge and professionalism to establish their career within the fashion
industry.

The quality of our students work and level of innovation received high praise and commendation by
the industry selection panel including Nicole Farhi, Betty Jackson and Anne Tyrell (BFC).

About Creative Skillset

Creative Skillset is the licensed Sector Skills Council for entertainment media, fashion and textiles,
publishing and advertising, marketing and communications.

Our aim is to support the productivity of our industry to ensure that it remains globally competitive.
We do this by influencing and leading; developing skills, training and education policy; and through
opening up the industries to the UK's pool of diverse talent.

We conduct consultation work with industry, publish research and strategic documents, run funding
schemes and project work, and provide information about the challenges that face the industries
and what we need to do to overcome them.

We also provide impartial Creative Industries careers resources. Whether you are a freelancer
looking for training information, a student furthering your knowledge of the industries or a public
agency partner, we aim to provide you with easy access to the information you require.
UCA Epsom Fashion at Graduate Fashion Week 2013 – Womenswear

Please	
  visit	
  the	
  Vogue	
  web-­‐link	
  below	
  to	
  review	
  the	
  full	
  UCA	
  Epsom	
  Fashion	
  catwalk	
  show	
  at	
  Graduate	
  Fashion	
  Week	
  2013	
  
                                                                                                	
  
                              hLp://www.vogue.co.uk/fashion/autumn-­‐winter-­‐2013/ready-­‐to-­‐wear/uca-­‐epsom	
  
UCA Epsom Fashion at Graduate Fashion Week 2013 – Menswear

Please	
  visit	
  the	
  Vogue	
  web-­‐link	
  below	
  to	
  review	
  the	
  full	
  UCA	
  Epsom	
  Fashion	
  catwalk	
  show	
  at	
  Graduate	
  Fashion	
  Week	
  2013	
  
                                                                                                	
  
                              hLp://www.vogue.co.uk/fashion/autumn-­‐winter-­‐2013/ready-­‐to-­‐wear/uca-­‐epsom	
  
2012 Student Achievements

                                            Mariapia Mineo winner of the Fashion
                                            Capitals: Fashion Innovation Award,
                                            presented    by Her Royal Majesty the
                                            Queen at the Silver Jubilee in May 2012.

Ulyana Danyleyko winner of the Sabotage
Designer Competition at Lviv Fashion Week
in Ukraine.
2012 Student Achievements

                           Pop icon Lady Gaga selected
                           outfits from three UCA Epsom
                           graduate collections to be worn on
                           stage for her current World Tour.

Ulyana Danyleyko   Iryna Mikhailovich                  Mariapia Mineo
2013 Photo Shoot

    Sian Hulse
2013 Photo Shoot

    Maria Michael
Work Placement

The work placement takes place in the latter stage of Year 2, which informs an
integral part of the students learning experience and professional development.
Students will be required to undertake a period of work experience between 5 weeks
to 3 months in industry, where students are able to apply their acquired skills and
knowledge within the work place and also learn more about the company and career
opportunities within the fashion industry.

Recent students have undertaken work placement within a diverse range of fashion
companies including:

         Marc Jacobs                       Acne
         Alexander Wang                    C.P. Company
         Ralph Lauren                      Adidas
         Victor & Rolf                     Puma
         Tom Ford                          Nike
         Diane Von Furstenburg             Ted Baker
         Burberry                          Top Man
         Alexander McQueen                 Top Shop
         Vivienne Westwood                 WGSN
         Markus Lupfer                     TrendStop
         Mario Schwab                      French Connection
         Erdem                             Next
         Peter Pilotto                     Fat Face
         J.W Anderson                      Ben Sherman
Graduate Destinations

    Suzzie Wong, Design Director at Ralph Lauren (NYC)

     Loukia Hay, Head of Design at Matthew Williamson

   Siri Johansen, Mens Knitwear Designer at Kenzo (Paris)

April Schmit, Senior Designer at Fenn Wright Manson (London)

     Emma Golley, Senior Designer at Julien MacDonald

    Margherita Mazzola, Design Assistant at Gareth Pugh

        Emily Harris, Studio Manager at Henry Holland

  Courtney McWilliams, Senior Menswear at Givenchy (Paris)

            Nick Paget, Senior Designer at TopMan

 Sofia Makridi, Design Consultant at Charles Philip (Shanghai)

 Harriett Edmunds, Studio Assistant at Diane von Furstenberg

     James Walker, Menswear Designer at Hunter Gather

      Tej Sopal, Head of Menswear at Store Twenty One

   Iryna Mikhailovich, Creative Director at Artefact Fashion

      Alice Parigiani, Senior Menswear Designer at Bagir

             Antonia Lloyd, Designer at Tim Soar

    Natalie Robertson, Womens Apparel Designer at Puma

      Dora Szilagy, Senior Designer at Adidas (Germany)

     Simon Holden, Formalwear Designer at John Lewis

         Katie Barrett, Menswear Design at Fat Face

   Christina Wilson, Womenswear Designer at River Island

   Olivia Coskie, Menswear Designer at French Connection

    Georgina Elliott, Menswear Designer at Ben Sherman
Contact Details

Steven Dell
Course Leader
BA (Hons) Fashion

University for the Creative Arts
21 Ashley Road
Epsom
Surrey
KT18 5BE

Tel: 01372 728811 (Ext 2418)
Email: sdell@ucreative.ac.uk

Website: www.ucreative.ac.uk/ba-fashion