BENEFITS GUIDE 2019 - Sheridan Memorial Hospital
Page content transcription
If your browser does not render page correctly, please read the page content below
2019
BENEFITS GUIDE

Enrollment Guidelines…2
Enrollment Instructions…3-4
Medical Plan Options
 Traditional PPO Plan…5
 HDHP Plan & HSA….6
Dental Summary ….7
Working on Wellness…7

Vision Summary….8
Discounts, Eye Care & Hearing Aids…9

Life Insurance & Voluntary
Supplemental Term Life…10

Dependent Care Flex Account …11
Retirement Plans - 457(b) & 401(a)… 11

Employee Assistance Program &
Other Benefits…12 & 13
Employee Premium Rates…14
Important Contacts…15

 This Benefits Guide is an overview of
 the benefits provided by Sheridan
 Memorial Hospital. It is not a Summary
 Plan Description or Certificate of
 Insurance. If a question arises about the
 nature and extent of your benefits under
 the plans and policies, or if there is a
 conflict between the informal language
 of this Benefits Guide and the contracts,
 the Summary Plan Description or
 Certificate of Insurance will govern.
 Please note that the benefits in your
 Benefits Guide are subject to change at
 any time. The Benefits Guide does not
 represent a contractual obligation on the
 part of Sheridan Memorial Hospital.
ENROLLMENT GUIDELINES
 Welcome to the 2019 Benefits Guide for Sheridan Memorial Hospital. This Guide provides a quick overview of the
 benefits program and helps to remove confusion that sometimes surrounds employee benefits. The SMH benefits
 program is structured to provide comprehensive coverage for you and your family. Benefit programs provide a
 financial safety net in the event of unexpected and potentially catastrophic events.

 Eligibility
 You are eligible to enroll in the benefits program if you are in a benefits eligible status working at least 32 hours
 per pay period. Benefits for newly hired eligible employees will take effect the first of the month following your
 date of hire.

 Your legal spouse and your dependent children (less than 26 years of age) are eligible for medical coverage.
 Disabled children over age 26 may be eligible to continue benefits after approval of necessary applications.

 Open Enrollment
 Open enrollment is once a year and benefit elections will take effect January 1st. Participants may switch between
 the medical plan options at this time. Late entrants (employees or dependents who apply for coverage more than
 31 days after the date of individual eligibility) are also provided an opportunity to enroll for coverage during the
 plan's open enrollment. The elections you make stay in effect the entire plan year, unless a qualifying life event
 occurs.

 Special Enrollment Rights
 If you are declining enrollment for yourself or your dependents (including your spouse) because of other health
 insurance or group health plan coverage, you may be able to enroll yourself or your dependents in this plan if you
 or your dependents lose eligibility for that other coverage, or if the employer stops contributing towards your or
 your dependents' other coverage. Under the medical plan, Open Enrollment under your spouse's group plan will
 also be considered a qualifying event. However, you must request enrollment within 31 days after you or your
 dependents' other coverage ends (or after the employer stops contributing toward the other coverage).

 In addition, if you have a new dependent as a result of marriage, birth, adoption, or placement for adoption, you
 may be able to enroll yourself and your dependents. However, you must request enrollment within 31 days after
 the marriage, birth, adoption, or placement for adoption. (You have 60 days to complete and enter a new
 enrollment in PlanSource after coverage under Medicaid or CHIP terminates.)

 Employee Benefits Portal
 PlanSource - All benefit elections, changes, and waivers must be made by using the PlanSource Enrollment Portal.
 Instructions are found on the following page.

Copyright (c) 2017 (Novo Benefits) - All Rights Reserved. This employee guide is intended solely for the use of participants of the employee benefit plan specified
herein. It may contain confidential or privileged information. If you are not the intended recipient, you are hereby notified that any dissemination,
distribution or copying of this communication is strictly prohibited without the written consent of Novo Benefits.
                                                                                                                                                                  2
ONLINE ENROLLMENT INSTRUCTIONS

1. Login
ENROLLMENT URL:
https://benefits.plansource.com
• USERNAME: Your user name is the
  following: the first initial of your first
  name, up to the first six characters of
  your last name, and the last four of
  your SSN. For example: If your name
  is Jane Anderson and the last four of
  your SSN is 1234, your user name
  would be janders1234
• PASSWORD: Passwords will be reset
  for Open Enrollment to Employee's
  Birth Date formatted as YYYY/MM/DD

At initial login, you will be prompted to
change your password.

2. Launch Enrollment
• Click on "Make a Change to
  My Benefits" to begin. If you
  are a new hire – this link will
  say "New Hire - Enroll" and
  during annual enrollment
  "Enroll – Annual".

                                               3

3. Enroll
•   Follow the enrollment through
    each step of the enrollment
    process from top to bottom
•   In making your elections,
    choose the plan option of         $2250/$4500

    choice or select the "Decline"
    option and then select
    "Continue" after each election
    has been made until you reach
    the confirm page.

4. Confirm Enrollment
Selections
•   Once you complete all coverage
    elections, you will land on the
    Confirmation Statement. Click
    the "Confirm Enrollment" button
    at the bottom of the page to
    complete your enrollment
    process.

                                                    4

TRADITIONAL PPO MEDICAL PLAN
What you pay and what the plan pays
The below Summary of Benefits shows how much you pay for care, and how much the plan pays. It's a brief listing of what is
included in your benefits plan. For more detailed information, see your summary plan description.

After you pay your annual deductible and/or any up-front copays, the plan begins to pay a percentage of your provider's charges,
for example 80%. The remaining percentage, for example 20%, is your responsibility – your "out-of-pocket" costs. You're
protected from financial hardship by a maximum out-of-pocket amount each year – the most you'll have to pay before the plan
covers costs at 100% (excluding non-covered expenses and expenses above reasonable and customary charges). (Copays do not
apply to the out-of-pocket maximum.)

Save when you see network providers
This plan offers a Preferred Provider Organization (PPO), a network of doctors and other healthcare professionals who have
agreed to accept lower amounts than their standard charges. These lower amounts are negotiated and predetermined. That
means when you see a PPO provider, your share of costs is based on a lower charge – so your costs are lower, too. PPO providers
are conveniently located in both urban and rural areas. Remember: If you go outside the PPO network, you may still have
benefits, but your share of costs will be higher, and the amount you pay will not be based on a lower rate.

                                                               Traditional PPO Plan
          Benefit                Sheridan Memorial Hospital            Network Providers             Non-Network Providers
                                          Providers
Deductible                              $1,250/single                      $1,250/single                  $1,250/single
                                        $2,500/family                      $2,500/family                  $2,500/family
Out-of-Pocket Max*                     $1,750/single                       $2,250/single                  $2,750/single
                                       $3,500/family                       $4,500/family                  $5,500/family
Preventive Care                          100%, DW                           100%, DW                         60%, AD
Office Visit                             $20 Copay                          $20 copay                        60%, AD
Specialist Office visit                  $20 Copay                          $20 copay                        60%, AD
Outpatient Hospital                       90%, AD                            80%, AD                         60%, AD
Inpatient Hospital                        90%, AD                            80%, AD                         60%, AD
Emergency Room                            90%, AD                            80%, AD                         80%, AD
Prescriptions
Retail – 30 day supply
 Generic                           $5 copay, plus 20% DW             $5 copay, plus 20% DW           $5 copay, plus 20% DW
 Preferred                         $10 copay, plus 20% DW           $10 copay, plus 20% DW          $10 copay, plus 20% DW
 Non-Preferred                     $20 copay, plus 50% DW           $20 copay, plus 50% DW          $20 copay, plus 50% DW
Maximum Out of Pocket Rx                   $2,500                           $2,500                          $2,500
Mail Order – 90 day
supply                             $10 copay, plus 20% DW           $10 copay, plus 20% DW          $10 copay, plus 20% DW
  Generic                          $20 copay, plus 20% DW           $20 copay, plus 20% DW          $20 copay, plus 20% DW
  Preferred                        $40 copay, plus 50% DW           $40 copay, plus 50% DW          $40 copay, plus 50% DW
  Non-Preferred

                *Includes Deductible               AD – After Deductible                DW – Deductible Waived               5
HDHP PLAN WITH HSA OPTION
                                                High Deductible Health Plan (HDHP)
         Benefit                 Sheridan Memorial Hospital             Network Providers            Non-Network Providers
                                          Providers
Deductible                              $2,250/single                        $2,250/single                $2,250/single
                                        $4,500/family                        $4,500/family                $4,500/family
Out-of-Pocket Max*                      $2,750/single                        $3,250/single                $4,250/single
                                        $5,500/family                        $6,500/family                $8,500/family
Preventive Care                           100%, DW                            100%, DW                       60%, AD
Office Visit                              90%, AD                              80%, AD                       60%, AD
Specialist Office visit                   90%, AD                              80%, AD                       60%, AD
Outpatient Hospital                       90%, AD                              80%, AD                       60%, AD
Inpatient Hospital                        90%, AD                              80%, AD                       60%, AD
Emergency Room                            90%, AD                              80%, AD                       80%, AD
Prescriptions                             80%, AD                              80%, AD                       80%, AD
                   *Includes Deductible              AD – After Deductible               DW – Deductible Waived

Health Savings Accounts (HSA)                                                  2019 IRS Contribution Limits for HSAs
                                                                                (Including Employer Contributions)
What is an HSA?
An HSA is an account that can be funded by you with pre-tax              Individual                               $3,500
dollars. The HSA helps pay for eligible medical expenses not
covered by an insurance plan, including the deductible,                  Family                                   $7,000
coinsurance, and prescriptions.
How HSAs Work                                                        Catch-Up Contribution (Age 55+ )           $1,000
Participants make contributions to HSAs up to the allowable IRS limits. The funds can earn interest and be withdrawn
at any time to cover qualified medical expenses. Unlike a flexible spending account, there is not a "use-it-or-lose-it"
rule. The account will automatically roll over year-after-year. It is an individual account; if you change health plans or
jobs, the balance is yours to keep.                                 When do I use my HSA?
                                                                    After visiting a physician, facility, or pharmacy,
        2019 Annual Employer HSA Contributions                      request they submit your claim to your Health Plan
                                                                    for payment. You should make sure your provider
                                                                    has your most up-to-date insurance information.
           Full-Time                       Part-Time                Once  the claim has been processed, any out-of-
                                                                    pocket expenses will be billed. Always ask that your
                                                                    claim be submitted to the health plan before you
 Individual       $ 500          Individual       $ 375             seek HSA reimbursement. This will ensure provider
                                                                    discounts are applied. Also, remember to keep all
 Family           $1,000         Family           $ 750             medical receipts and Explanation of Benefits (EOBs)
                                                                    to support your personal tax record. You can choose
                                                                    to save your HSA dollars for future medical expenses.
                                                                                                                           6

Dental Benefits

DENTAL AND WELLNESS BENEFITS
Sheridan Memorial Hospital offers dental benefits through UMR. If you opt out of the medical plan you may elect dental only.

                           Dental Plan                                                       Benefits
  Deductible                                                                                $50/single
                                                                                          $100/two-Party
                                                                                           $150/family
  Calendar Year Maximum
                                                                           $1,000/person, does not apply to dependent
                                                                                     children under age 19
  Preventive Services
  •     Oral Exams                                                                   100%, deductible waived
  •     X-rays
  •     Cleanings
  Basic Services
  •     Fillings              •      General Anesthesia                                50%, after deductible
  •     Space                 •      Palliative Treatment
        Maintainers
  Major Services
  •     Crowns                •      Dentures                                          50%, after deductible
  •     Inlays & Onlays       •      Complex Surgical Extractions
  •     Bridgework

                                      At Sheridan Memorial Hospital, we strive to build a "Culture of Health" within our
                                      organization and to be a wellness role model for our community. The Working
                                      On Wellness (W.O.W.) program focuses on supporting the overall health and
                                      wellbeing of our employees knowing that being our individual best contributes to
                                      excellent care for our patients and their families. Throughout the year, the
                                      W.O.W. team provides a variety of opportunities for our employees to
participate in wellness activities supporting healthy habits and attitudes to live healthier, happier, and more fulfilling
lives both at work and at home.

For 2019, we are offering wellness incentives to encourage employee participation in the W.O.W. program. This year
the incentives are in the form of a cash benefit, to be paid out each quarter (the amount is based on your medical
plan election). The program is completely voluntary, but we hope the incentives inspire you to participate. To take
advantage of the incentives, you are required to participate in a Wellness Blood Draw, Online Health Risk
Assessment, and Biometrics. You may also participate in an optional Physical Assessment. To join the program,
simply select the WELLNESS option in the online employee benefits portal during annual open enrollment or when
you become a new employee.

You can always participate in our wellness activities without joining the 2019 Wellness Program, but we hope you
decide to join us in building a culture of health at Sheridan Memorial Hospital. We are excited to focus on our
hospital's most valuable strength – YOU!
                                                                                                                               7
VISION BENEFITS
Sheridan Memorial Hospital offers voluntary vision benefits through VSP. The vision plans through VSP
provide access to a national network including both private practice and retail chain providers. To find a
participating provider, visit www.vsp.com.

         VISION PLAN                        In-Network Basic Plan                 In-Network Premium Plan
Vision Exam                                                           $10 copay
 Frequency                                                      Once every 12 months
                                             Routine Retinal Screening covered after $39 maximum copay
Frames
*Wide Selection                                 $130 allowance                          $150 allowance
*Featured Brands                                $150 allowance                          $170 allowance
Additional Savings:                                   20%                                     20%
Frequency:                                      Every 24 months                         Every 24 months
Lenses (in lieu of contacts)
*Single Vision                                                    $25 materials copay
*Lined Bifocal                                                    $25 materials copay
*Lined Trifocal                                                   $25 materials copay
*Lenticular                                                       $25 materials copay
Frequency:                                                         Every 12 months
Lens Enhancements:
*Standard Progressive                         No additional copay                       No additional cost
*Premium Progressive                       Additional $95-$105 copay                    No additional cost
*Custom Progressive                        Additional $150-$175 copay                   No additional cost
*Anti-Reflective Coating                      Additional $41 copay                      No additional cost
*Scratch Resistant Coating                    Additional $17 copay                      No additional cost
*Tints/Photochromic Lenses                  Additional $70-$82 copay                    No additional cost
Contacts (in lieu of lenses)              $130 allowance, no copay                $150 allowance, no copay
Lens exam (fitting/evaluation)         15% discount to a maximum copay         15% discount to a maximum copay
                                                    of $60                                  of $60
Frequency:                                     Every 12 months                         Every 12 months
Network Providers                     VSP Physicians; plus, Eye Masters, Costco, Vision Works, Pearle Vision,
                                      Eye Care Centers of America, etc.
Out-of-Network Benefits                                          $45 Exam Allowance
                                            $30 Single Vision Lenses/$50 Bifocal Lenses/$65 Trifocal Lenses
                                                    $100 Lenticular Lenses/$50 Progressive Lenses
                                                  $70 Frame Allowance/$105 Elective Contact Lenses
                                                       $210 Medically Necessary Contact Lenses
Note: When using a non-network provider, the participant pays the full fee to the provider, and VSP reimburses the
customer for services rendered up to the maximum allowance. All receipts must be submitted at the same time. While
out-of-network, Sam's Club and Walmart will file claims to VSP for you.                                         8
VSP DISCOUNTS: EYE CARE & HEARING AIDS

 VSP Primary EyeCare
 You can visit your VSP Doctor as often as needed, paying only a $20 copay for
 services, which allows for greater savings compared to the specialist copay
 under your medical plan.

 To Find a VSP Doctor, visit vsp.com or call 800-877-7195. At your
 appointment, tell them you have VSP . There's no ID card necessary.

 Office visit copay includes treatment for:
 • Eye Pain                                        • Exams to monitor cataracts
 • Conditions like Pink Eye                        • Retinal screenings
 • Tests to diagnose sudden vison changes          • Pictures of your eyes to detect and track conditions for
                                                     glaucoma and diabetic eye disease

TruHearing® is making hearing aids affordable by providing exclusive savings to all VSP® Vision Care members.
You can save up to $2,400 on a pair of hearing aids with TruHearing pricing. What's more, your dependents
and even extended family members are eligible, too.

In addition to great pricing, TruHearing provides :       Plus, with TruHearing you'll get:
• Three provider visits for fitting, adjustments, and     • Access to a national network of more than 4,500
   cleanings                                                 licensed hearing aid professionals
• 45-day money back guarantee                             • Straightforward, nationally fixed pricing on a
• Three-year manufacturer's warranty for repairs and         selection of more than 90 digital hearing aids in
   one-time loss and damage                                  400 styles
• 48 free batteries per hearing aid                       • Deep discounts on replacement batteries shipped
                                                             directly to your door

Best of all, if you already have a hearing aid benefit from your health plan or employer, you can combine it
with this program to maximize the benefit and reduce your out-of-pocket expense.

How it works
Call TruHearing. Call 877.396.7194. You and your family members must mention VSP. Schedule exam.
TruHearing will answer your questions and schedule a hearing exam with a local provider. Attend
appointment. The provider will make a recommendation, order the hearing aids through TruHearing and fit
them for you.
Learn more about this VSP Exclusive Member Extra at vsp.truhearing.com or, call 877.396.7194
with questions.

                                                                                                                 9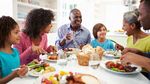 LIFE INSURANCE
Group Term Life Insurance and AD&D Coverage

All Full-time employees are enrolled in Sheridan Memorial Hospital's employer sponsored group health plan at no
cost to the employee.

Coverage Amounts

Employee Life and AD&D Benefit: 1 times annual salary to a maximum of $300,000.
Spouse Life and AD&D Benefit:      $2,000
Child (ren) Life and AD&D Benefit: $1,000
Employees cannot be covered as both an employee and a dependent and dependent children cannot be
covered by more than one employee on the Employer Paid Life and AD&D Coverage.
Reduction:         Basic Life/AD&D and Supplemental Life benefits will reduce to 50% of the original amount
                   at age 70. No further reductions will occur after age 70.

Voluntary Supplemental Term Life Insurance

                                                      Coverage Amounts

                                                        Benefits are available in increments of $10,000
  Employee:            Guarantee Issue:                 $80,000
                       Maximum:                         The lessor of 5x Basic Annual Salary or $500,000
                                                        Benefits are available in increments of $5,000
  Spouse:              Guarantee Issue:                 $25,000
                       Maximum:                         $250,000
                                                        Flat amount $10,000
  Child:               Maximum:                         $10,000

IMPORTANT: For 2019 enrollment, you may increase your voluntary life election by one $10,000 increment for
employees and/or one $5,000 increment for spouses WITHOUT having to submit evidence of insurability provided
your total election remains within the Guarantee Issue amount.

*Guarantee Issue amount is the maximum amount of coverage that a newly eligible employee can purchase regardless of medical condition.
Any purchase or increase in benefits, which does not take place within 31 days of employee's or dependent's eligibility date is subject to
evidence of insurability. Coverage is subject to approval by Reliance Insurance Company.
Waiver of Premium
If you become totally disabled while insured; remain disabled for 6 months and continue to pay premiums during that period; and, are less than
age 60, your life insurance will continue until the day you retire or you reach age 65. If total disability ends, you may exercise the conversion
privilege.
Conversion
If your insurance terminates because you are no longer employed full-time, your insurance may be converted to an individual life insurance
policy if you apply and include payment of the first premium within 31 days of termination.
Conversion does not require proof of medical insurability.                                                                                 10
RETIREMENT & DEPENDENT CARE FSA
457(b) Retirement Plan
Sheridan Memorial Hospital retirement plan offers you a powerful way to save for retirement. Your contributions
are pretax, i.e., made directly from your paycheck before income taxes are deducted, and the money grows in your
plan tax free until it is withdrawn at retirement. Earnings are not taxable while in the plan, so they have the
potential to compound and accumulate substantially over time. Your 457(b) is a great way to establish a disciplined
approach to saving. Employees may contribute between 1% and 100% of earnings (limited by IRS regulations). Your
contributions to the 457(b) are always yours and are not subject to any vesting or forfeiture provision.

401(a) Retirement Plan
To assist our employees in reaching their retirement savings goals, the Hospital matches employee 457(b) retirement
plan contributions dollar-for-dollar beginning at 6% (on a per payroll basis). The Hospital's contribution match grows
based on the employee's years of service (i.e., 0-5 years – 6%; >5 years – 7%;
>10 years – 8%; >15 years – 9%; and > 20 years - 10%). Employees are 100% vested at three years of service. If an
employee leaves employment before the three year vesting period, all employer contributions in the 401(a)
Retirement Plan are forfeited.

Dependent Care Flexible Spending Account – Debit Card Included effective Jan. 1, 2019!
The Dependent Care account allows you to set aside tax-free income to pay for qualified dependent care expenses,
such as day care, that you would normally pay with after-tax dollars. Qualified dependents include children under age
13 and/or dependents who are physically or mentally unable to care for themselves. If your spouse is unemployed or
doing volunteer work, you cannot set up a dependent care account. You must meet the following criteria in order to
set up this account:
• You and your spouse both work;
• You are the single head of household;
• Your spouse is disabled or a full-time student.

Each calendar year the IRS allows you to contribute the following amounts, depending on your family status:
• If you are single, the lesser of your earned income or $5,000
• If you are married, you can contribute the lowest of
        o Your (or your spouse's) earned income
        o $5,000 if filing jointly or $2,500 if filing separately

Once Enrolled, You May Not Change Your Election
You cannot change your annual election after the beginning of the plan year. However, there are certain limited
situations when you can change your elections if you have qualified change in status.

                                                                                                                11
OTHER BENEFITS
Employee Assistance Program
Sheridan Memorial Hospital provides an Employee Assistance Program called LifeMatters® for all
employees and their household members. This free and confidential program provides access to
resources for maintaining a healthy work/life balance.
When you face challenges, LifeMatters can help. Caring professional are available 24/7 every day
of the year to help you address concerns both big and small. Call 1-800-634-6433 or visit
LifeMatters online (mylifematters.com) to receive expert assistance with:
                  •    Relationships       •    Distress         •    Substance Use
                  •    Wellbeing           •    Legal/Finances   •    Child and Elder Care
                  •    Emotional           •    Stress           •    Any other concern

Short Term Disability
Disability Income protection insurance provides a benefit for 'short term' disability resulting from a
covered injury or sickness. Benefits begin at the end of the elimination period and continue during
disability up to a maximum benefit duration. The weekly benefit amount is an amount equal to
60% covered earnings, up to a maximum benefit of $1,500 per week, minimum benefit of $25.

Hospital Services Discount
All employees and their family members are eligible for a discount up to 40% (including any
benefit plan related contractual discounts) on all SMH-billed services provided by the hospital and
Big Horn Health Network. The employee is not required to participate in our comprehensive
health insurance plan to receive the discount.

Paid Time Off (PTO)
SMH has a generous time off benefit that is flexible and rewards full-time and part-time employees
for using it well. A first year full-time (2080 hours) employee will accrue 20 days, 1 to 5 years 22
days, 6 to 10 years 25 days, and 10+ years 30 days. PTO is available to use for vacation, holidays,
and personal time. Employees can accrue up to 320 hours of PTO that carry over from year to
year. Effective January 1, 2019 the 90 Day waiting period for new employees to use PTO will be
eliminated.

                                                                                                   12
OTHER BENEFITS
Extended Illness Bank (EIB)
In addition to PTO, full-time and part-time employees accumulate .0346 hours per hour worked (up to 720
hours) to be used for your own sick time. To use this time, you must first use one of your PTO days, then
you can use your available EIB hours as you need or have accrued. In the event an employee requires a
hospital procedure or is hospitalized, accrued EIB may be used immediately.

Tuition Reimbursement
Continuing education is important for individual growth and the growth of the healthcare
system. When you are considering working on a degree at an accredited school, check with Human
Resources and your manager to complete an education plan and tuition reimbursement request. There are
dollars available to help reimburse tuition expenses after you complete one year of full-time service.

Onsite Fitness Center
In support of a healthy workplace, the Employee Fitness Center is available for employees 24/7. In order to
utilize the facility, you need to go through the orientation process with the Wellness Manager and sign an
employee waiver for badge access.

Gym Membership
Employees qualify for gym reimbursement paid on a quarterly basis. Simply bring in a copy of your first gym
receipt to Human Resources for processing. $20 Reimbursement for initial membership fee and $19 per
month.

                                                                                                         13
Premiums
                                             Effective January 1, 2019
                                          Employee Bi-Weekly Premium
Traditional PPO Medical Plan                                   Full-Time                          Part-Time
Single                                                           $ 37.43                              $174.93
Employee + Spouse                                                $178.74                              $347.15
Employee + Child(ren)                                            $124.43                              $270.42
Family                                                           $238.82                              $445.78
2 Full-Time Employees                                            $ 74.86                               N/A
High Deductible Health Plan/HSA                                Full-Time                          Part-Time
Single                                                           $ 35.14                              $173.08
Employee + Spouse                                                $167.50                              $335.24
Employee + Child(ren)                                            $ 116.67                             $262.93
Family                                                           $223.60                              $429.70
2 Full-Time Employees                                            $ 70.28                               N/A
Dental                                                                      Full-Time and Part-Time
Single                                                                              $3.63
Employee + Spouse                                                                   $7.27
Employee + Child(ren)                                                               $5.95
Family                                                                              $9.29
2 Full-Time Employees                                                               $7.26

Vision – Basic Plan                                                         Full-Time and Part-Time
Single                                                                              $4.02
Employee + 1 (Spouse or Child)                                                      $6.43
Employee + Children                                                                 $6.57
Family                                                                              $10.60
Vision – Premium Plan                                                       Full-Time and Part-Time
Single                                                                              $7.12
Employee + 1 (Spouse or Child)                                                      $11.39
Employee + Children                                                                 $11.63
Family                                                                              $18.75
Wellness Credits (for medical plan
                                                               Full-Time                          Part-Time
participants – quarterly cash benefit)
Single                                                           $37.50                               $37.50

Employee + Spouse, Employee + Child(ren) and Family              $75.00                               $75.00
Medical Opt Out (quarterly cash benefit)                       Full-Time                          Part-Time
SMH provides a quarterly cash benefit for employees who
Opt Out of Medical coverage AND participate in the WOW           $150.00                              $75.00
Wellness Program
                                                                 See PlanSource Employee Benefits Portal or
Voluntary Supplemental Term Life                                   Human Resources for age-banded rates
                                                                                                                14
2019 Benefits Guide
                                     Important Contacts
UMR                          Medical & Dental & Flexible Spending Account   (800) 826-9781
P.O. Box 30541               Group #76-412618                               www.UMR.com
SLC, UT 84130-0541           Eligibility and claims questions
Magellan Rx                  Prescription Benefit Manager                   (800) 424-6817
                                                                            www.MagellanRx.com

UMR Care Management          Medical Management                             (866) 494-4502
                             Call before any inpatient stays

UnitedHealthCare Options     PPO Network                                    (800) 826-9781
                                                                            www.UMR.com
VSP                          Vision Plans                                   (800) 877-7195
                                                                            www.vsp.com
Reliance Standard Life       Life Insurance                                 (630) 285-4365
 Jennifer Chassay                                                           Jennifer_Chassay@AJG.com

Principle Investments        Retirement Plans                               (800) 547-7754
                                                                            www.principle.com
D.A. Davidson                Retirement Services Facilitator                (307) 674-6288

Sheridan Memorial Hospital   Sandy Fuller                                   (307) 675-5846
1401 W. 5th Street           Wellness Manager                               sandyfuller@sheridanhospital.org
Sheridan, WY 82801
Sheridan Memorial Hospital   Dixie Kansala                                  (307) 673-4294
1401 W. 5th Street           HR Benefits Coordinator                        dixiekansala@sheridanhospital.org
Sheridan, WY 82801           Health Savings Account Assistance