Brexit Update Research Briefing - 04 March 2019 - National Assembly for Wales
Page content transcription
If your browser does not render page correctly, please read the page content below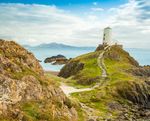 The National Assembly for Wales is the
democratically elected body that represents
the interests of Wales and its people, makes
laws for Wales, agrees Welsh taxes and holds
the Welsh Government to account.
                                                                                                              Brexit Update
                                                                                                              Research Briefing
                                                                                                              04 March 2019

An electronic copy of this document can be found on the National Assembly
website: www.assembly.wales

Copies of this document can also be obtained in accessible formats including
Braille, large print, audio or hard copy from:

National Assembly for Wales
Cardiff Bay
CF99 1NA

Tel: 0300 200 6565
Email: Contact@assembly.wales
Twitter: @SeneddResearch
Blog: SeneddResearch.blog

© National Assembly for Wales Commission Copyright 2019                                                                       The Assembly and
The text of this document may be reproduced free of charge in any format or medium providing that it is
reproduced accurately and not used in a misleading or derogatory context. The material must be acknowledged
as copyright of the National Assembly for Wales Commission and the title of the document specified.
Brexit Update: Research Briefing                                                                                                                                                                                                                                                 Brexit Update: Research Briefing

Contents                                                                                                                                                                   European Statutory Instruments:.........................................................................................18

                                                                                                                                                                           Exiting the EU:.....................................................................................................................................18

Introduction................................................................................................ 1                                                             Foreign Affairs:.....................................................................................................................................19

                                                                                                                                                                           Home Affairs:........................................................................................................................................19
Developments in Wales.......................................................................... 2
                                                                                                                                                                           International Trade: ........................................................................................................................19

      National Assembly for Wales.. ..................................................................................... 2                                                Northern Ireland Affairs: .......................................................................................................... 20

      Welsh Government........................................................................................................... 4                                        Procedure: ........................................................................................................................................... 20

      News........................................................................................................................................ 6                       Public Accounts: .............................................................................................................................. 21

EU Developments..................................................................................... 7                                                                     Public Administration and Constitutional Affairs:................................................... 21

                                                                                                                                                                           Science and Technology:............................................................................................................ 21
      European Council............................................................................................................. 7
                                                                                                                                                                           Scottish Affairs:.................................................................................................................................... 21
      European Commission................................................................................................... 8
                                                                                                                                                                           Transport:................................................................................................................................................22
      European Parliament...................................................................................................... 9
                                                                                                                                                                           Treasury:...................................................................................................................................................22
      News........................................................................................................................................ 9
                                                                                                                                                                           Welsh Affairs:.......................................................................................................................................22
UK Developments.................................................................................... 11
                                                                                                                                                                  House of Lords..................................................................................................................23

      UK Government. . ............................................................................................................... 11                         Committees.. ......................................................................................................................24

      House of Commons. . .......................................................................................................13                                        Constitution:......................................................................................................................................... 24

      Committees.. ...................................................................................................................... 16                               Delegated Powers and Regulatory Reform:............................................................... 24

                Business, Energy and Industrial Strategy:......................................................................16                                          Economic Affairs:.............................................................................................................................25

                Environment, Food and Rural Affairs:...............................................................................16                                      EU Select:...............................................................................................................................................25

                Environmental Audit:..................................................................................................................... 17               EU Energy and Environment Sub-Committee:........................................................26

                European Scrutiny:...........................................................................................................................18            EU Financial Affairs Sub-Committee:..............................................................................26

                                                                               4                                                                                                                                                                5
Brexit Update: Research Briefing                                                                                                                                                                                                           Brexit Update: Research Briefing

                EU Home Affairs Sub-Committee:.....................................................................................26
                                                                                                                                                                                    Introduction
                EU Justice Sub-Committee:.................................................................................................... 27
                                                                                                                                                                                    This paper provides an update on the most recent developments on Brexit of
                Secondary Legislation Scrutiny Committee (Sub-Committee A): ........... 27                                                                                          relevance to Wales. It includes sections on the work of the Assembly and Welsh
                                                                                                                                                                                    Government; EU; UK; and Scotland and Ireland. The period covered is 29 January –
                Secondary Legislation Scrutiny Committee (Sub-Committee B): ...........28                                                                                           26 February 2019, although reference is made to later events where information is
                                                                                                                                                                                    available at time of final drafting.
      News......................................................................................................................................28

Scotland......................................................................................................31

      Scottish Parliament........................................................................................................31

      Scottish Government.. ....................................................................................................31

Northern Ireland..................................................................................... 32

UK-Ireland relations............................................................................... 33

Reports published.................................................................................. 35

                Houses of Commons and Lords Libraries.....................................................................35

                The Conversation..............................................................................................................................35

                UK in a Changing Europe..........................................................................................................35

                LSE Brexit................................................................................................................................................36

                Other..........................................................................................................................................................37

                                                                                       6                                                                                                                                     1
Brexit Update: Research Briefing                                                                                                           Brexit Update: Research Briefing

                                                                                   ƒƒ Correspondence from Stephen Kinnock MP, Chair of the All Party
Developments in Wales                                                                Parliamentary Group on Post-Brexit Funding for Nations, Regions and Local
                                                                                     Areas regarding their report on the UK Shared Prosperity Fund - 28 January
National Assembly for Wales                                                          2019.

External Affairs and Additional Legislation Committee                              21 February: The Committee published its report: Wales' future relationship with
                                                                                   Europe and the world.
The External Affairs and Additional Legislation (EAAL) Committee is the lead
Committee in the Assembly for co-ordinating the Brexit-related activities of       Plenary
Committees.
                                                                                   29 January: Plenary Debate on the External Affairs and Additional Legislation
The EAAL Committee is currently undertaking inquiries into How is the Welsh        Committee reports on Brexit Preparedness.
Government preparing for Brexit?, Wales' Future Relationship with the EU and
                                                                                   30 January: Plenary Debate on The Prospects for a Brexit Deal Following the
the World - Part two, and EU law in Wales: What happens during the Brexit
                                                                                   House of Commons Vote.
Transition?

                                                                                   13 February: Plenary Questions to the Counsel General and Brexit Minister (in
The most recent sessions of the EAAL Committee were:
                                                                                   respect of his Brexit Minister responsibilities).
ƒƒ 4 February: The Committee had a scrutiny session with Jeremy Miles, Counsel
                                                                                   19 February: Plenary Statement by the First Minister: Latest developments in the
   General and Brexit Minister. Transcript.
                                                                                   UK Government's Brexit Negotiations.
ƒƒ 11 February: The Committee had a seminar session with academics on
   International agreements. Transcript.                                           20 February: Plenary Debate on the 'Wales' future relationship with the
ƒƒ 18 February: The Committee visited Brussels, to further explore Wales' future   Committee of the Regions' Report.
   relationships post Brexit.
                                                                                   The Research Service's own blogs are published on In Brief. The latest Brexit blogs
On 4 February EAAL noted:                                                          are:

ƒƒ Correspondence from the First Minister of Wales, to the Llywydd regarding       ƒƒ New Publication: How changes in the rural economy post-Brexit might
   legislating to Brexit - 11 January 2019.                                          impact upon healthcare/ health inequalities in rural Wales
ƒƒ Correspondence from Ken Skates, Minister for Economy and Transport              ƒƒ Preparing the law for Brexit
   regarding clarification of the response to the report on ports preparedness -
                                                                                   ƒƒ Brexit Monitoring Report – Environment January 2019
   25 January 2019.
                                                                                   ƒƒ Brexit Negotiations Monitoring Report
ƒƒ Correspondence from Steve Barclay MP, Secretary of State for Exiting
   the European Union to Lord Boswell, Chair of the EU Select Committee            ƒƒ New publication: UK Fisheries Bill 2017-19: Bill Summary;
   regarding an update on international trade agreements - 25 January 2019.        On 4 January the Climate Change, Environment and Rural Affairs Committee
ƒƒ Correspondence from Lord Boswell, Chair of the EU Select Committee              published its Report on the Legislative Consent Memorandum in relation to
   regarding Post-Brexit UK-EU inter-institutional relations and the role of the   the UK Agriculture Bill, and is currently considering the Welsh provisions in the
   devolved institutions - 25 January 2019.                                        UK Government's Agriculture Bill. On 12 February the Committee published its
                                                                                   Report on the Legislative Consent Memorandum in relation to the UK Fisheries
                                                                                   Bill.

                                           2                                                                                3
Brexit Update: Research Briefing                                                                                                            Brexit Update: Research Briefing

On 1 February the Welsh Government responded to the Children, Young People            1 February: Veterinary surgeons receive training to provide Export Health
and Education Committee's report 'Degrees of Separation? The Impact of Brexit on      Certificates post-Brexit - Welsh Government funding is helping our food and
Higher and Further Education'. A plenary debate is scheduled for 20 March.            farming sector to prepare for Brexit by supporting the training of veterinary
                                                                                      surgeons required for them to certify produce of animal origin exported from Wales
The Culture, Welsh Language and Communications Committee published its report         to the EU, in the event of a "no deal Brexit".
Brexit, the arts sector, creative industries, heritage and the Welsh language on
3 December. The Government response was published on 29 January.                      4 February: Expanding horizons on Ynys Môn - A new scheme aimed at helping
                                                                                      people overcome barriers to work on Anglesey, made possible by EU funding, has
The Constitution and Legislative Affairs Committee publish reports on Subordinate     been welcomed by the Counsel General and Brexit Minister Jeremy Miles.
Legislation relating to the UK's exit from the EU. They can be found on the
Committee's webpages. In January the Committee published its report The               4 February: Written Statements laid under Standing Order 30C.
Welsh Government's Legislative Consent Memorandum on the Agriculture
Bill. Also in January the Committee published its report on the Inter-Institutional   5 February: Written Statements laid under Standing Order 30C.
relations agreement between the National Assembly for Wales and the
                                                                                      6 February: Written Statements laid under Standing Order 30C.
Welsh Government. In February the Committee published its report The Welsh
Government's Legislative Consent Memorandum on the Fisheries Bill. Also in
                                                                                      7 February: Joint statement by the First Ministers of Scotland and Wales -
February the Committee published its report Scrutiny of regulations under the
                                                                                      Last week, the Scottish and Welsh Governments were invited to attend a UK
European Union (Withdrawal) Act 2018: Progress report, and the Committee
                                                                                      government cabinet committee for the first time.
wrote to the First Minister regarding the scrutiny of Brexit-related legislation.
                                                                                      8 February: Written Statement laid under Standing Order 30C.
The Health, Social Care and Sport Committee published its report on the
Legislative Consent Memorandum on the Healthcare (International                       8 February: Funding support for non-UK EU citizens ahead of Brexit.
Arrangements) Bill on 22 January.
                                                                                      8 February: Companies from across Wales to benefit from cutting edge
Welsh Government                                                                      technologies thanks to EU funding.

29 January: Written Statement laid under Standing Order 30C.                          12 February: Written Statement: The European Union (Withdrawal) Act and
                                                                                      Common Frameworks.
31 January: Written Statement laid under Standing Order 30C.
                                                                                      15 February: £1.5m to grow the foundations of Wales' economy. As part of its
31 January: The seventh meeting of the Ministerial Forum (EU Negotiations) was
                                                                                      response to Brexit, the Welsh Government is establishing a new £1.5m fund that
held in Cardiff. Ministerial Forum communiqué. The Counsel General and Brexit
                                                                                      will test new ways of nurturing and growing the everyday parts of Wales' economy.
Minister, Jeremy Miles AM, attended.
                                                                                      15 February: Devolved administrations call for clarity on future funding post-
31 January: Developing a new international strategy for Wales - The Minister for
                                                                                      Brexit. 'A missed opportunity to provide much-needed clarity' - Finance
International Relations and Welsh Language will this evening encourage the people
                                                                                      Ministers express concerns following meeting between the UK government
of Wales to engage and help in the development of a new strategy on international
                                                                                      and the devolved administrations.
relations at this key time of economic and political instability.

                                         4                                                                                    5
Brexit Update: Research Briefing                                                                                                                 Brexit Update: Research Briefing

19 February: Plum choice – Denbigh fruit given protected food name status.
                                                                                         EU Developments
13 February: Written Statement laid under Standing Order 30C.
                                                                                         European Council
14 February: Written Statements laid under Standing Order 30C.
                                                                                         28 January: Safeguards in free trade agreements: Council adopts horizontal
15 February: Written Statements laid under Standing Order 30C.                           framework for bilateral measures.

19 February: Written Statements laid under Standing Order 30C.                           30 January: Ensuring continued funding for the PEACE programme after Brexit:
                                                                                         Council agrees its position.
22 February: Selling Wales to the world – views sought on new strategy to raise
Wales' global profile.                                                                   30 January: EU energy efficiency rules adapted in view of Brexit.

22 February: No deal disruption at Port can easily be avoided – Jeremy Miles -           30 January: Trans-European transport network – Coreper approves mandate for
The Counsel General and Brexit Minister Jeremy Miles has repeated his calls for the      talks on Brexit-related adaptation.
Prime Minister to remove the threat of a no deal Brexit, following a visit to the Port
of Holyhead.                                                                             1 February: Visa free travel after Brexit: Council agrees negotiating mandate.

25 February: Minister for International Relations and Welsh language visits the          1 February: Ensuring safe flying after Brexit – Council agrees its position.
US to boost trade with Wales' most important business partner.
                                                                                         6 February: Remarks by President Donald Tusk after his meeting with Taoiseach
News                                                                                     Leo Varadkar.

28 January: MPs table crucial amendments to the Agriculture Bill (TFA)                   8 February: EU adapts trans-European transport networks to prepare for a 'no-
                                                                                         deal' Brexit – presidency reaches provisional agreement with Parliament.
5 February: NFU Cymru Red Meat Summit: Brexit No Deal threat leaves Welsh
livestock sector in 'perilous position'.                                                 15 February: Basic road connectivity in the event of no-deal Brexit – Council
                                                                                         agrees its position. Ensuring basic air connectivity in the event of no-deal Brexit
11 February: Sensible Rent Review Discussions Needed During Brexit Uncertainty           – Council sets its position.
(TFA)
                                                                                         19 February: Council conclusions on EU relations with the Swiss Confederation.
14 February: West Wales FUW Academy discusses Brexit threat to family farms.
                                                                                         19 February: Heavy-duty vehicles: Council presidency agrees with Parliament on
14 February: Monmouthshire officeholders have welcomed David Davies MP                   Europe's first-ever CO2 emission reduction targets for trucks.
onto farm to hear the latest developments on Brexit talks.
                                                                                         19 February: Basic air connectivity in the event of no-deal Brexit – provisional
27 February: FUW meets key EU figures as Brexit countdown reaches 30 days.               agreement with the Parliament.

                                           6                                                                                       7
Brexit Update: Research Briefing                                                                                                             Brexit Update: Research Briefing

European Commission                                                                   13 February: Agreement with Singapore set to give a boost to EU-Asia trade.

The Commission has published 'Brexit preparedness notes' on the legal and             18 February: Brexit preparedness: Commission intensifies "no-deal" customs
practical implications of the withdrawal of the United Kingdom from the European      preparedness outreach to EU businesses.
Union - subject to any transitional arrangement that may be contained in a possible
withdrawal agreement.                                                                 European Parliament

30 January: Brexit Preparedness: European Commission adopts final set                 29 January: Visa-free access to the EU for UK nationals and to the UK for EU
of "no-deal" contingency measures for Erasmus+ students, social security              nationals.
coordination rules and the EU budget.
                                                                                      30 January: MEPs urge UK to break current deadlock.
30 January: Speeches by President Juncker and Chief Negotiator Michel Barnier
                                                                                      5 February: Erasmus+ will finance existing UK-EU mobility in the event of no-
at the Plenary session of the European Parliament on the occasion of the debate
                                                                                      deal Brexit.
on the United Kingdom's withdrawal from the EU.

                                                                                      12 February: Fisheries management plan for Western Waters adopted.
30 January: EU-U.S. trade talks: European Commission publishes progress
report.
                                                                                      12 February: Italian Prime Minister Giuseppe Conte: "Europe must listen to the
                                                                                      people".
31 January: EU-Japan trade agreement enters into force.

                                                                                      13 February: Parliament gives green light to EU-Singapore trade and investment
1 February: Commission imposes definitive safeguard measures on imports of
                                                                                      protection deals.
steel products.

                                                                                      18 February: First seat projections for the next European Parliament.
5 February: Keynote speech by President Juncker at the EU Industry Days 2019.

                                                                                      19 February: Trade negotiations with US can start under certain conditions.
6 February: Joint statement by President Jean-Claude Juncker and Taoiseach
Leo Varadkar.
                                                                                      20 February: New Erasmus: more opportunities for disadvantaged youth.

7 February: Joint statement on behalf of President Juncker and Prime Minister
                                                                                      News
May.
                                                                                      28 January: Strict rules planned to avoid traffic jams out of Dublin Port after
7 February: Winter 2019 Economic Forecast: growth moderates amid global
                                                                                      Brexit - Hauliers warned not to enter Port without customs paperwork for UK-
uncertainties - The European economy is expected to grow for the seventh year in
                                                                                      bound goods (Irish Times)
a row in 2019, with expansion forecast in every Member State. The pace of growth
overall is projected to moderate compared to the high rates of recent years and the   29 January: According to Advocate General Bot, the mechanism for the
outlook is subject to large uncertainty.                                              settlement of disputes between investors and States provided for by the free
                                                                                      trade agreement between the EU and Canada is compatible with EU law (Court
8 February: The EU-UK Withdrawal Agreement explained.
                                                                                      of Justice of the European Union)

12 February: Brexit Preparedness: European Commission adopts "no-deal"
contingency measure for railway safety and connectivity.

                                         8                                                                                     9
Brexit Update: Research Briefing                                                                                                         Brexit Update: Research Briefing

6 February: Advocate General Wahl proposes that the Court of Justice should
dismiss Austria's action against the new German motorway charge - The fact
                                                                                 UK Developments
that owners of vehicles registered in Germany benefit from a tax relief on the
German motor vehicle tax in an amount that corresponds to the amount of the      UK Government
charge does not constitute discrimination on grounds of nationality.
                                                                                 25 January: Swiss haulage agreement - Agreement relates to UK hauliers and
15 February: France fears border lorry queues as it braces for no-deal Brexit    commercial bus drivers.
(Reuters)
                                                                                 28 January: Data Protection and Brexit - Is your organisation prepared? -
26 February: Hard Brexit could wipe at least 0.5 percent off German GDP: BDI     Guidance to help businesses and charities continue to comply with data protection
(Reuters)                                                                        law after 29 March.

                                                                                 28 January: UK and Gibraltar Discuss Future and Conclude Agreement on
                                                                                 Gambling.

                                                                                 29 January: PM statement to the House of Commons.

                                                                                 31 January: The seventh meeting of the Ministerial Forum (EU Negotiations) was
                                                                                 held in Cardiff. Ministerial Forum communiqué. The Counsel General and Brexit
                                                                                 Minister, Jeremy Miles AM, attended.

                                                                                 1 February: International driving permits for UK drivers from 28 March 2019.
                                                                                 Prepare to drive in the EU after Brexit: bus and coach drivers; lorry and goods
                                                                                 vehicle drivers (DfT)

                                                                                 1 February: Developments on haulage to the EU. Text of a letter sent by DVSA/DfT
                                                                                 to companies who have applied for ECMT permits (Road Haulage Association)

                                                                                 4 February: HMRC announces Transitional Simplified Procedures for customs,
                                                                                 should we leave the EU without a deal, by writing to 145,000 VAT registered
                                                                                 businesses trading with the EU.

                                                                                 5 February: EU Exit: road haulage - A road haulage statutory instrument has been
                                                                                 laid in Parliament which is designed to ensure UK law operates effectively if the UK
                                                                                 leaves the EU without a deal (DfT)

                                                                                 5 February: PM speech in Belfast.

                                                                                 7 February: Joint statement on behalf of the Prime Minister and President
                                                                                 Juncker.

                                        10                                                                                11
Brexit Update: Research Briefing                                                                                                               Brexit Update: Research Briefing

8 February: UK and EEA EFTA states strike agreement to protect citizens' rights       10. If importing most fish and fish products between the UK and EU you will need a
in a no deal scenario. Explainer.                                                         catch certificate Guidance is available at exporting and importing fish if there's
                                                                                          no Brexit deal.
11 February: Response to Jeremy Corbyn from Theresa May (Politicshome)
                                                                                      20 February: Joint statement on behalf of Prime Minister May and President
following, on 6 February: Jeremy Corbyn lays out Labour's five Brexit demands in
                                                                                      Juncker.
letter to Theresa May (Labour Party).
                                                                                      21 February update: Existing trade agreements if the UK leaves the EU without a
19 February: A World To Win - Michael Gove's speech to National Farmers Union.
                                                                                      deal.
20 February: Government urges businesses to prepare for changes to animal
                                                                                      22 February: Common Travel Area Guidance.
imports and exports in a no-deal Brexit - Guidance published today will help
minimise disruption and allow continued movement of goods.                            25 February: UK and Switzerland sign citizens' rights agreement.

To summarise the guidance published today, those who export animals, animal           26 February: Ministerial Forum communiqué : 25 February 2019. This summarises
products, fish, should: [my comments in italics]                                      the eighth meeting of the Ministerial Forum (EU Negotiations), which was held in
                                                                                      Cardiff. Jeremy Miles AM attended.
1. Download EHC certificates;
2. Arrange inspections by an authorised signatory for the EHC, such as an Official    26 February: Implications for business and trade of a no deal exit on 29 March
   Veterinarian (OV), in advance of exports;                                          2019.
3. Familiarise themselves with a new helpful tool to find authorised signatories in
                                                                                      26 February update: Staying in the UK for longer than 3 months if there's no
   England, Scotland and Wales [19 for Wales]
                                                                                      Brexit deal - Guidance for EU, EEA and Swiss citizens coming to the UK to visit,
4. Review the current list of EU Border Inspection Posts on GOV.UK to help plan       study, work or join family if the UK leaves the EU with no deal.
   their journeys; and [Calais is not on the list]
                                                                                      26 February update: Letters on no deal Brexit advice for businesses only trading
5. If exporting most fish and fish products between the UK and EU you will need
                                                                                      with the EU - HMRC letters to VAT-registered businesses only trading with the EU
   a catch certificate. Guidance is available at exporting and importing fish if
                                                                                      explaining how to prepare for changes to customs, excise and VAT if the UK leaves
   there's no Brexit deal.
                                                                                      the EU without a deal.
6. Those who import animals, animal products, fish, food and feed should:
7. Read the guidance about how to import when the UK leaves the EU;                   27 February: WTO agreement [Agreement on Government Procurement]
                                                                                      secures £1.3 trillion market for British contractors.
8. If importing high-risk food and feed not of animal origin, ensure that those
   consignments enter the UK at a Designated Point of Entry (DPE) which are
                                                                                      House of Commons
   available on the Food Standards Agency's website; Importers must notify
   Designated Points of Entry (DPEs) at least one working day before the physical     28 January: Housing, Communities and Local Government questions: UK Shared
   arrival of the consignment.                                                        Prosperity Fund.
9. If importing from the rest of the world via the EU, make sure that those
                                                                                      28 January: Second Reading of the Immigration and Social Security Co-
   consignments enter the UK at a Border Inspection Post (BIP) or a Designated
                                                                                      ordination (EU Withdrawal) Bill.
   Point of Entry (DPE); and

                                                                                      29 January: Treasury questions on Leaving the EU: No Deal; Scotland; No Deal;
                                                                                      Economic Forecasts.

                                         12                                                                                     13
Brexit Update: Research Briefing                                                                                                                Brexit Update: Research Briefing

29 January: Debate on the European Union (Withdrawal) Act 2018.                         12 February: Westminster Hall debate: Seasonal Agricultural Workers Scheme.

30 January: Northern Ireland questions: Border: Use of Technology; Backstop             13 February: Prime Ministers questions.
Protocol.
                                                                                        13 February: Urgent question on EU Trade Agreements: Replication.
30 January: Prime Ministers questions.
                                                                                        13 February: Urgent question on Northern Ireland: Restoring Devolution.
30 January: First Reading of the European Union (Requirements Relating to
Withdrawal) Bill.                                                                       13 February: Debate on Securitisation Regulations 2018.

31 January: Attorney General questions: Leaving the EU: Priorities.                     14 February: Transport questions on Leaving the EU: Travel Disruption; Ports;
                                                                                        Haulage Sector.
4 February: Education questions: Leaving the EU: Tertiary Education.
                                                                                        14 February: Debate on the UK's Withdrawal from the EU.
4 February: Statement on Nissan in Sunderland.
                                                                                        18 February: Defence questions: Leaving the EU: Defence Relationship; MOD
4 February: Westminster Hall debate: Leaving the European Union: e-petition             Preparedness.
224908.
                                                                                        18 February: Statement on Flybmi.
5 February: Application for emergency debate (Standing Order No. 24): Leaving the
EU: No Deal. The Speaker said "I say no for now, but I have the matter under review".   18 February: Motions on Exiting the European Union (Financial Services), Exiting
                                                                                        the European Union (Mediation).
6 February: Prime Ministers questions.
                                                                                        19 February: Health and Social Care questions: Leaving the EU: Contingency
6 February: Presentation and First Reading of the European Union (Referendum            Planning.
on Withdrawal Agreement) Bill.
                                                                                        19 February: Urgent Question on the Northern Ireland Backstop.
6 February: Presentation of a petition on the "Brexit which people voted for."
                                                                                        19 February: Statement on Honda in Swindon.
7 February: International Trade questions: New Trade Agreements: Human Rights;
Future Trade Agreements: Intellectual Property Rights; UK Service Exports:              19 February: Debates on SIs: Exiting the European Union (Structural and
European Single Market; Leaving the EU: UK Steel Sector.                                Investment Funds); Exiting the European Union (Medicines).

7 February: Urgent question: Leaving the EU: Mobile Roaming Charges.                    20 February: Scotland Questions: Leaving the EU; Immigration Bill.

8 February: Value Added Tax Bill.                                                       20 February: Prime Ministers Questions.

11 February: Urgent question on Seaborne Freight.                                       20 February: Urgent Question on Leaving the EU: Economic Impact of Proposed
                                                                                        Deal.
12 February: Business, Energy and Industrial Strategy question on leaving the EU:
Consumer Rights; Support for Businesses based in Scotland.                              20 February: Motions on SIs: Exiting the European Union (Aquaculture); Exiting
                                                                                        the European Union (Agriculture).
12 February: Prime Minister's Statement on Leaving the EU.

                                         14                                                                                       15
Brexit Update: Research Briefing                                                                                                          Brexit Update: Research Briefing

21 February: Environment, Food and Rural Affairs questions: Leaving the EU:     30 January: Academics and legal professionals questioned on the draft
Fisheries; Leaving the EU: Farming.                                             Environment Bill. Transcript.

21 February: Debate on Future Free Trade Agreements.                            31 January: Letter from Defra's Permanent Secretary on Defra's testing of the six
                                                                                critical EU Exit IT systems.
21 February: Debate on Northern Ireland Backstop: Conditional Interpretative
Declaration.                                                                    4 February: Letter from the Secretary of State on the Romanian Presidency of
                                                                                the Council of the European Union.
25 February: Home Department questions: EU Settlement Scheme.
                                                                                6 February: Evidence Session on Pre-legislative scrutiny of the Draft Environment
25 February: Statement: Trade Remedy Measures: UK Interests.                    (Principles and Governance) Bill. Transcript. 31 pieces of written evidence, including:
                                                                                WWF; Chartered Institution of Water and Environmental Management;
25 February: Motions on SIs: Exiting the EU (Financial Services); Exiting the
                                                                                National Trust; Thames Water; Emeritus Professor of Environmental Law
European Union (Consumer Protection).
                                                                                Richard Macrory.

26 February: Foreign and Commonwealth Office questions: Leaving the EU:
                                                                                6 February: Minister questioned on Defra's Brexit preparations. Transcript.
Diplomatic Network.
                                                                                Written evidence from Defra.

26 February: Prime Minister's Statement and Debate on Leaving the European
                                                                                13 February: Evidence Session Brand Britain: Promoting and Marketing British food
Union.
                                                                                and drink. Transcript.

27 February: Wales questions: International Trading Opportunities; Withdrawal
                                                                                13 February: Evidence Session on Pre-legislative scrutiny of the Draft Environment
Agreement Bill: Legislative Consent; Leaving the EU: Economic Support;
                                                                                (Principles and Governance) Bill. Transcript. Written evidence submitted by the
Leaving the EU: Business Preparations.
                                                                                Law Society of Scotland; Professor Maria Lee; Dr Mary Dobbs and Dr Ludivine
                                                                                Petetin; National Farmers Union.
27 February: Prime Ministers questions.

                                                                                27 February: Pre-legislative scrutiny of the Environment Bill examined.
27 February: Debate on the UK's Withdrawal from the EU.

                                                                                6 March: Pre-legislative scrutiny of the Environment Bill examined.
Committees
                                                                                6 March: Evidence Session on Brand Britain: Promoting and Marketing British food
Business, Energy and Industrial Strategy:
                                                                                and drink.
21 October 2016: Letter from the Secretary of State to Carlos Ghosn, Nissan
                                                                                Environmental Audit:
Motor Company on the Nissan Sunderland plant.

                                                                                6 February: Pre-legislative scrutiny of the draft Environment Bill examined.
4 February 2019: Letter from the Secretary of State to the Chair on Nissan
                                                                                Transcript.
Sunderland Plant.

                                                                                27 February: Evidence Session on the Draft Environment (Principles and
Environment, Food and Rural Affairs:
                                                                                Governance) Bill with legal experts.
30 January: Chair of the Farm Inspection and Regulation Review questioned.

                                          16                                                                              17
Brexit Update: Research Briefing                                                                                                            Brexit Update: Research Briefing

European Scrutiny:                                                                   6 March: Evidence Session: The progress of the UK's negotiations on EU withdrawal:
                                                                                     Role of Parliament.
30 January: 53rd Report - Documents considered by the Committee on 30
January 2019.                                                                        Foreign Affairs:

30 January: Committee hears from Steve Baker in inquiry examining Brexit             25 January: Letter from the Secretary of State for Exiting the European Union
negotiations.                                                                        relating to EU free trade agreements.

6 February: Committee hears from Dominic Raab and Suella Braverman in                14 February: Correspondence with the Minister of State for Agriculture, Fisheries
inquiry examining Brexit negotiations.                                               and Food relating to preparations for maintaining the UK's access to key fishing
                                                                                     stocks in the event of a no-deal Brexit.
6 February: Correspondence from DfT on Overview of bilateral agreements for
Roads.                                                                               Home Affairs:

6 February: 54th Report - Documents considered by the Committee on 6                 12 February: EU Settlement Scheme examined. Transcript.
February 2019.
                                                                                     26 February: Government responds to report on Home Office preparations for
13 February: 55 Report - Documents considered by the Committee on 13
                th
                                                                                     Brexit.
February 2019.
                                                                                     27 February: Home Secretary questioned on his department's preparations for
European Statutory Instruments:                                                      Brexit.

29 January: Instruments to be considered by the Committee on 2 February.             26-27 February: EU Settlement Scheme inquiry written evidence: the3million,
                                                                                     the3million, the Home Office.
6 February: Instruments to be considered by the Committee on 12 February.
                                                                                     International Trade:
19 February: Instruments to be considered by the Committee on 26 February.
                                                                                     30 January: Committee examines progress on post-Brexit trade agreements.
27 February: Instruments to be considered by the Committee on 5 March.
                                                                                     Transcript.

Exiting the EU:                                                                      1 February: Liam Fox sidesteps questions about the roll-over of EU-Swiss trade
                                                                                     agreement – Letter to the Secretary of State.
28 January: A 'managed no deal' cannot constitute the policy of any responsible
Government, says Brexit Committee – Report: Response to the vote on the              6 February: Secretary of State questioned on next steps in Brexit process.
Withdrawal Agreement and Political Declaration: Assessing the Options.               Transcript.

8 February: Committee to examine Parliament's role in preparing for Brexit and       7 February: Concerns over Trade Remedies Authority readiness for no deal
future relationship negotiations.                                                    Brexit. Letter to the Secretary of State.

13 February: Committee hears from former Taoiseach Bertie Ahern. Transcript.         12 February: Chair responds to revelation that Government will miss Brexit trade
                                                                                     deal target.
5 March: Evidence Session: The progress of the UK's negotiations on EU withdrawal:
Role of Parliament, with Stephen Barclay.

                                        18                                                                                   19
Brexit Update: Research Briefing                                                                                                            Brexit Update: Research Briefing

14 February: Letters from the Secretary of State on: UK Switzerland trade           Public Accounts:
agreement; the future operational readiness of the Trade Remedies Authority.
                                                                                    11 February: Government to face committee following scrapped ferry contract -
27 February: UK investment policy examined with academics and experts.              The Committee has published as evidence a National Audit Office memorandum,
                                                                                    The award of contracts for additional freight capacity on ferry services.
27 February: UK trade in services inquiry written evidence: Department for
International Trade; EEF; techUK.                                                   13 February: Evidence Session on Brexit and the UK border: further progress review.
                                                                                    Transcript. Memorandum from the National Audit Office.
6 March: Evidence Session - The work of the Department for International Trade.
                                                                                    Public Administration and Constitutional Affairs:
Northern Ireland Affairs:
                                                                                    29 January: One-off session examining constitutional implications of Commons
30 January: Dominic Raab questioned on how Brexit negotiations led to               procedure ahead of votes on Brexit 'Plan B'. Transcript. Written evidence from Sir
backstop. Transcript. Written evidence: Martin Howe QC; Children's Heartbeat        Malcolm Jack.
Trust; Ulster Unionist Party; Ulster Farmers Union; Northern Ireland Local
Government Association; Northern Ireland Council for Voluntary Action.              28 February: Cabinet Secretary and Civil Service Chief Executive questioned on
                                                                                    Brexit preparedness.
6 February: Shadow Brexit Minister questioned on backstop 'alternative
arrangements'. Transcript.                                                          Science and Technology:

13 February: Technological solutions to NI border examined. Transcript.             30 January: Evidence Session on Brexit, Science and Innovation: Preparations for
Written evidence from Northern Ireland Chamber of Commerce and Industry;            'No-Deal' and the Work of the Science Minister and Government Chief Scientific
Federation of Small Businesses NI; Wine and Spirit Trade Association.               Adviser. Transcript. Written evidence from 38 organisations, including: Royal
                                                                                    Academy of Engineering; British Academy; British Medical Association; UK
6 March: Evidence Session on the Implications of the EU Withdrawal Agreement        Research and Innovation; Universities UK; the Royal Society.
and the backstop for Northern Ireland.
                                                                                    Scottish Affairs:
Procedure:
                                                                                    28 January: The committee went to West Lothian to take evidence from
6 February: Evidence Session on Exiting the European Union: scrutiny of delegated   agriculture experts and hear the views of agriculture students on the future of
legislation, with Chris Heaton-Harris. Transcript.                                  Scottish agriculture. Transcript.

6 February: Correspondence with the Secretary of State, DExEU, on House of          5 February: Committee questions MPs and officials on Scotland-UK relations.
Commons scrutiny of international agreements.                                       Transcript. Written evidence from the Law Society of Scotland; David Eiser,
                                                                                    Fraser of Allander Institute.
19 February: Letter from Chris Heaton Harris relating to oral evidence given on 6
February 2019.                                                                      5 February: Fisheries Bill written evidence: Scottish ENVIRONMENT Link; Scottish
                                                                                    Fishermen's Federation; Scottish Seafood Association.

                                                                                    12 February: Committee hear implications of Government's immigration plans
                                                                                    for Scottish economy.

                                        20                                                                                   21
Brexit Update: Research Briefing                                                                                                               Brexit Update: Research Briefing

26 February: Environmental priorities for Scottish agriculture considered by          House of Lords
Committee.
                                                                                      28 January: Debate on Brexit: Parliamentary Approval of the Outcome of
5 March: Evidence Session on the relationship between the UK and Scottish             Negotiations with the European Union.
Governments.
                                                                                      29 January: Questions on Brexit: Security.
Transport:
                                                                                      29 January: Grand Committee: Debate on the Civil Jurisdiction and Judgments
1-24 January: Correspondence between Department for Transport and                     (Amendment) (EU Exit) Regulations 2019.
Committee relating to Brexit and award of ferry contracts.
                                                                                      30 January: 3rd Committee Day of the Trade Bill, and continued.
30 January: Freight and Brexit inquiry written evidence: Dr Albert Sanchez-Graells;
Dr Andrew Watt.                                                                       4 February: Question on the UK Shared Prosperity Fund.

6-19 February: Letter to Secretary of State for Transport, Chris Grayling,            4 February: 4th Committee Day of the Trade Bill.
regarding Department for Transport's 'no deal' Brexit preparations, and the
                                                                                      5 February: Question on Brexit: Article 50.
Minister's reply.

                                                                                      5 February: Statement on Nissan in Sunderland.
Treasury:
                                                                                      5 February: 2nd Reading of the Healthcare (International Arrangements) Bill.
29 January: Evidence Session on The UK's economic relationship with the European
Union. Transcript.                                                                    6 February: Question on Brexit: Outstanding Commitments.

4 February: Committee asks Government to explain assurances provided to               7 February: Question on Brexit: Food Imports.
Nissan – Letter to Secretary of State for Business, Energy and Industrial Energy.
                                                                                      7 February: Question on Brexit: Counterfeit Medicines.
7 February: Letter to Economic Secretary to the Treasury re Brexit Statutory
Instruments.                                                                          11 February: Question on Seaborne Freight.

11 February: Letter from Economic Secretary to the Treasury re Brexit Statutory       12 February: Statement on Leaving the European Union.
Instruments.
                                                                                      13 February: Debate on EU Withdrawal; motion on EU Withdrawal.
28 February: Nissan's financial package should be in public domain, says Chair.
Letter from Greg Clark.                                                               14 February: Question on EU Settlement Scheme.

Welsh Affairs:                                                                        14 February: Question on Northern Ireland: Devolution.

28 January: Committee visited Port of Holyhead to examine future impact of            14 February: Statement on Trade Agreements.
Brexit.
                                                                                      18 February: Question on Brexit: Options.
5 February: Role of Welsh government in post-Brexit UK trade negotiations
                                                                                      18 February: Statement on Flybmi.
examined. Transcript.

                                        22                                                                                     23
Brexit Update: Research Briefing                                                                                                            Brexit Update: Research Briefing

19 February: Question on Brexit: Tourism.                                           Economic Affairs:

19 February: Question on Brexit: Northern Ireland Backstop.                         5 March: Evidence Session with the Governor of the Bank of England.

19 February: Statement on Honda in Swindon.                                         EU Select:

19 February: 1st Committee Day of the Healthcare (International Arrangements)       23 January: Scrutiny of Brexit negotiations oral evidence with Stephen Barclay.
Bill, and continued.                                                                Transcript.

20 February: Question on Brexit: Legislation.                                       29 January: 'No deal' preparation discussed with academics and experts.
                                                                                    Transcript.
20 February: Statement: Brexit: Economic Impact.
                                                                                    29 January: Government publishes list of Brexit-related treaties. Letter from
21 February: 2nd Committee Day of the Healthcare (International Arrangements)       Stephen Barclay. Annex listing Brexit-related international agreements.
Bill.
                                                                                    6 February: First report scrutinising Brexit-related international agreements
26 February: Statement on Leaving the European Union.                               published – Report: Scrutiny of international agreements; treaties considered
                                                                                    on 5 February 2019. Letter to Stephen Barclay ref International Agreements.
27 February: Debate on Further Discussions with the European Union under
Article 50 of the Treaty on European Union.                                         12 February: Academics on the protocol on Ireland / Northern Ireland
                                                                                    questioned. Transcript.
Committees
                                                                                    13 February: Second report scrutinising Brexit-related international agreements
Constitution:
                                                                                    published – Report: Scrutiny of international agreements: treaties considered
                                                                                    on 12 February 2019.
22 January: HM Government response to the Committee's report on the Trade
Bill.
                                                                                    20 February: Committee discusses the progress of Brexit negotiations with Sir
                                                                                    Ivan Rogers, Former UK Permanent Representative to the EU. Transcript.
30 January: David Lidington and Alan Duncan give evidence on treaty scrutiny
after Brexit. Transcript.
                                                                                    21 February: Third report scrutinising Brexit-related international agreements
                                                                                    published – Report: Scrutiny of international agreements; treaties considered
11 February: Letter to Minister of State for Trade and Export Promotion on the
                                                                                    on 20 February 2019.
Trade Bill.

                                                                                    27 February: Committee draws special attention to three Brexit-related trade
14 February: Letter from David Lidington on Treatment of No Deal Statutory
                                                                                    agreements – Report: Scrutiny of international agreements; Treaties considered
Instruments in a Deal Scenario.
                                                                                    on 26 February 2019. Letter from Ivan McKee MSP, Minister for Trade, Investment
Delegated Powers and Regulatory Reform:                                             and Innovation, Scottish Parliament ref scrutiny of Brexit-related international
                                                                                    agreements.
29 January: 45th Report of Session 2017-19 - Fisheries Bill: Government Response.

14 February: 47th Report of Session 2017-19 - Healthcare (International
Arrangements) Bill

                                         24                                                                                  25
Brexit Update: Research Briefing                                                                                                             Brexit Update: Research Briefing

EU Energy and Environment Sub-Committee:                                               preparations - Letter to Nick Hurd on the Government's response to the
                                                                                       security treaty report.
6 February: Who will uphold environmental law after Brexit? Transcript. Written
evidence from Professor Richard Macrory.                                               8 February: Letter from Stephen Hammond on access to medicines in the event
                                                                                       of no deal.
8 February: UK unprepared for new fisheries conservation rules - Report:
Fisheries: implementation and enforcement of the EU landing obligation.                12 February: Uncertainty over future UK participation in Erasmus and Horizon
                                                                                       programmes – Report: Brexit: the Erasmus and Horizon programmes.
13 February: Carbon pricing and Brexit investigated. Transcript and transcript.
                                                                                       20 February: Witnesses give evidence on future of EU work migration.
27 February: Ministers' plans for carbon pricing and Brexit. Written evidence from     Transcript.
the Chemical Industries Association; Grantham Research Institute on Climate
Change and the Environment.                                                            20 February: Letter to Caroline Nokes on future UK-EU cooperation on asylum.

6 March: Evidence Session on Food safety risk management post-Brexit.                  27 February: Security arrangements in the event of no deal examined.

EU Financial Affairs Sub-Committee:                                                    EU Justice Sub-Committee:

31 January: UK infrastructure bank may be needed to replace EIB funding post-          22 January: Home Secretary questioned again about citizens' rights after Brexit.
Brexit – Report: Brexit: the European Investment Bank.                                 Transcript.

7 February: Brexit-related treaties examined.                                          27 February: Committee expresses concerns to Home Secretary about EU
                                                                                       Settlement Scheme – Letter to Home Secretary.
13 February: Impact of Brexit on central counterparties (CCPs) explored.
Transcript.                                                                            Secondary Legislation Scrutiny Committee (Sub-Committee A):

27 February: FCA questioned on Brexit risks.                                           30 January: Lords criticise Foreign Office and the Department for Transport for
                                                                                       failing to provide sufficient information to explain their statutory instruments.
EU Home Affairs Sub-Committee:
                                                                                       30 January: 14th Report of Session 2017-19.
15 January: Letter from Nick Hurd on the UK's JHA opt-in protocol.
                                                                                       6 February: 15th Report of Session 2017-19.
29 January: New Inquiry into future UK-EU asylum cooperation.
                                                                                       13 February: 16th Report of Session 2017-19.
30 January: Brexit: EU student exchanges and funding for university research inquiry
written evidence: Erasmus+ UK National Agency.                                         20 February: 17th Report of Session 2017-19.

6 February: Letter to Nick Hurd on the UK's JHA opt-in protocol.                       26 February: Committee criticise Home Office for lack of transparency over the
                                                                                       effects of Brexit on justice and security.
6 February: Evidence session on UK-EU asylum cooperation after Brexit.
Transcript.                                                                            27 February: 18th Report of Session 2017-19.

6 February: Committee asks Minister about 'no deal' Brexit security

                                        26                                                                                      27
Brexit Update: Research Briefing                                                                                                               Brexit Update: Research Briefing

Secondary Legislation Scrutiny Committee (Sub-Committee B):                            6 February: BCC: Government must listen to business on tariffs.

31 January: 14th Report of Session 2017-19.                                            6 February: RHA welcomes Government's 'no-deal' Brexit commitment to
                                                                                       international hauliers.
7 February: 15th Report of Session 2017-19.
                                                                                       6 February: UK staring danger in the face on trade deals - As an accidental "no
14 February: 16th Report of Session 2017-19.                                           deal" Brexit becomes more likely, our President sounds the alarm on the hugely
                                                                                       damaging implications for the UK of crashing out of trade deals it belongs to
21 February: 17th Report of Session 2017-19.
                                                                                       through EU membership (CBI)

28 February: 18th Report of Session 2017-19.
                                                                                       7 February: No deal threat to London's long-term competitiveness (CBI)

News                                                                                   7 February: Inflation Report - February 2019 (Bank of England)

26 January: Why claims about a 'WTO Article 24' interim agreement are a red
                                                                                       8 February: International permit allocation falls short of what is needed says
herring (Peter Ungphakorn in UK Trade Forum)
                                                                                       RHA.

28 January: Letter to MPs from the British Retail Consortium, supermarkets and
                                                                                       11 February: Saturday night permit winners and losers show No Deal is no option
restaurants(BRC). UK grocers, fast food warn of major disruption from no-deal
                                                                                       for logistics, says FTA.
Brexit (Reuters)
                                                                                       11 February: Controversial Seaborne Freight Contract Cancelled (RHA)
28 January: Find a way to avoid a cliff edge Brexit, RHA urges MPs.
                                                                                       12 February: Government sued by Eurotunnel over no-deal ferry contracts (BBC)
29 January: UK retirees in EU will lose free healthcare under no-deal Brexit
- Burden on NHS could increase after 29 March if pensioners return to UK for           12 February: BCC: Businesses 'hung out to dry' without answers in event
treatment (Guardian).                                                                  of unwanted 'no deal' - The British Chambers of Commerce (BCC) has today
                                                                                       published a list of twenty critical questions that remain unanswered for
29 January: CBI responds to Brexit parliamentary votes.
                                                                                       business in the unwelcome event of the UK leaving the EU without a deal on
                                                                                       March 29.
31 January: UK Automotive on red alert as 'no deal' threat sees manufacturing
and investment plummet - new calculations show two thirds of UK's global car
                                                                                       13 February: Inflation fall overshadowed by Brexit uncertainty, says TUC.
trade at risk from 'no deal' (SMMT)
                                                                                       18 February: Brexit: Food prices to rise up to 20% 'virtually instantaneously' after
4 February: BCC comments on no deal customs announcement.
                                                                                       leaving EU, warns Birds Eye boss (Independent)

4 February: Brexit is one-off chance to change quota system. Inshore leader
                                                                                       19 February: UK manufacturers warn of catastrophic no-deal Brexit (Reuters)
calls for revamp to help coastal communities. - An inshore fishermen's leader has
spelled out that Brexit will provide the government with a one-off opportunity to      19 February: Statement from FTA as HMRC announces phased approach for
completely reset the quota allocation system and finally provide a fairer allocation   Entry Summary Declarations in the event of a no-deal Brexit.
to the inshore small-boat fleet (Fishing News)
                                                                                       19 February: No-deal Brexit: Paperwork required on EU imports to be suspended
5 February: Simplified customs procedures are not enough, says RHA.                    for six months (Freight Industry Times)

                                          28                                                                                    29
Brexit Update: Research Briefing                                                                                                               Brexit Update: Research Briefing

19 February: Brexit Update - Permits for International Operators; HMRC
backtracks on impossible requirements (RHA)
                                                                                    Scotland

21 February: An unwelcome surprise - Japan and Turkey trade deals not rolled        Scottish Parliament
over under no deal (CBI)
                                                                                    Scottish Parliament Brexit Update: 30 January; 15 February.
21 February: BCC: Disappointing lack of progress on continuity trade
agreements.                                                                         Scottish Parliament Information Centre: Brexit – Seeking amendments to the
                                                                                    backstop; European Commission preparations for a "no deal" Brexit;
22 February: UK facing huge blow on trade in no deal (CBI)
                                                                                    31 January: Culture, Tourism, Europe and External Affairs Committee: Evidence
24 February: BCC: Another day, another delay.                                       session on the Article 50 Negotiations.

26 February: BCC: Government must act now to prevent 'no deal' by default on        19 February: Statement: Brexit (Response to European Union Exit Vote in
29th March; BCC comments on Prime Minister's statement.                             Westminster).

26 February: Britain's Other Irish Border Is Also a Big Brexit Problem – Holyhead   21 February: Culture, Tourism, Europe and External Affairs Committee: Evidence
(Bloomberg)                                                                         session on the Presidency of the Council of the European Union with the
                                                                                    Romanian ambassador, HE Dan Mihalache.
26 February: No-deal Brexit panic after ministers realize the UK doesn't have the
right pallets for exporting to the EU (Business Insider)                            Scottish Government

                                                                                    30 January: International exports continue to rise - Majority of growth in exports
                                                                                    to EU countries.

                                                                                    3 February: Immigration threat to universities - Ministers call on UK Government
                                                                                    to reconsider post-Brexit immigration policy.

                                                                                    4 February: UK "not remotely" ready for Brexit – First Minister.

                                                                                    7 February: Brexit: joint statement by the First Ministers of Scotland and Wales.

                                                                                    13 February: Brexit farm compensation.

                                                                                    13 February: UK Government must immediately rule out 'no deal' Brexit.

                                                                                    19 February: Calls for EU nationals to stay in Scotland.

                                                                                    19 February: Brexit threat to jobs.

                                                                                    20 February: Brexit concerns raised by third sector.

                                                                                    21 February: Economic impact of 'No Deal' Brexit - GDP could drop by up to 7%.

                                        30                                                                                    31
Brexit Update: Research Briefing                                                                                                              Brexit Update: Research Briefing

Northern Ireland                                                                    UK-Ireland relations

The Assembly publishes a 'Brexit Brief' newsletter and Brexit information.          29 January: 6 Dáil questions: International Relations; Brexit Issues; Brexit Issues;
                                                                                    Common Travel Area; Brexit Negotiations.
Brexit Brief Newsletter January 2019.
                                                                                    30 January: Dáil question: Fishing Industry.
The Assembly's Research and Information Services has a Brexit Hub with
information and links to resources on the subject of Brexit and Northern Ireland.   31 January: 4 Dáil questions: Brexit Supports; Brexit issues; Brexit preparations.

                                                                                    6 February: Dáil question: Brexit Supports.

                                                                                    12 February: Dáil question: Brexit Preparations.

                                                                                    14 February: Dáil question: Brexit Preparations.

                                                                                    20 February update: Withdrawal of the United Kingdom from the European
                                                                                    Union (Consequential Provisions) Bill 2019.

                                                                                    20 February: Joint Committee on European Union Affairs debate: General Affairs
                                                                                    Council.

                                                                                    21 February: Joint Committee on the Implementation of the Good Friday
                                                                                    Agreement debate: Impact of Brexit on the Good Friday Agreement: Discussion.

                                                                                    26 February: Dáil debate: Withdrawal of the United Kingdom from the European
                                                                                    Union (Consequential Provisions) Bill 2019: Second Stage.

                                                                                    29 January: Minister Donohoe outlines initial assessment of economic and fiscal
                                                                                    impact of 'no deal' Brexit.

                                                                                    29 January: Government Statement on outcome of Westminster votes.

                                                                                    31 January: Statement following phone call between An Taoiseach and the
                                                                                    British Prime Minister.

                                                                                    1 February: Taoiseach to travel to Brussels next week.

                                                                                    5 February: Government continues ongoing Brexit planning.

                                                                                    6 February: Taoiseach travels to Brussels for meetings with Presidents Juncker &
                                                                                    Tusk. Statement by President Jean-Claude Juncker and Taoiseach Leo Varadkar.

                                         32                                                                                    33