LEARN - BUSINESS COURSES 2019 - NUI Galway
Page content transcription
If your browser does not render page correctly, please read the page content below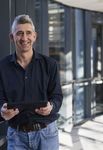 Business Courses 2019 A

LEARN
WITHOUT LIMITS

+ Part-time
+ Flexible
+ Online
+ Connected
+ Career
+ Opportunity

                 BUSINESS COURSES 2019


                                              Business Courses 2019   1

                     CONTENTS

        02                 04              05
        BUSINESS       BUSINESS STUDIES     CHANGE
      COURSES 2019                        MANAGEMENT

        06                 08              09
    COMMERCE ONLINE      EMPLOYEE         INNOVATION
                        ASSISTANCE &      MANAGEMENT
                       SOCIAL SUPPORT

        10                 11               12
      LEADERSHIP         LEARNING &       MANAGEMENT
     DEVELOPMENT        DEVELOPMENT

        14                 15               16
       MARKETING        TECHNOLOGY        TECHNOLOGY
                      COMMERCIALISATION   MANAGEMENT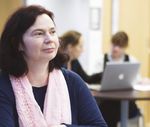 2   Business Courses 2019

BUSINESS
COURSES 2019
The Centre for Adult Learning         Entry Requirements                     must present one of the following
& Professional Development            For our undergraduate diploma          qualifications in the English
offers a range of part-time, online   and degree courses, if you             language: IELTS: 6.5 or TOEFL (IBT):
and blended learning business         are aged 21 years or over by           92. Further information available
courses for adult learners. Courses   January 1st of the year of entry,      at: www.nuigalway.ie/international-
are offered at undergraduate          you may matriculate on the             students/english.html
diploma and degree level, as well     grounds of mature years alone.
as postgraduate diploma and           Therefore, some undergraduate          Application Procedure
master's level.                       courses featuring in this business
                                                                             You complete an application form
                                      prospectus state that there are
These courses have been                                                      online by logging onto www.
                                      no formal entry requirements
developed to meet the                                                        nuigalway.ie/adultlearning/apply
                                      involved. The Bachelor of
educational needs of individuals                                             Using the online application
                                      Commerce (Online) and the
who wish to expand their                                                     form, you provide your contact
                                      Higher Diploma in Business
business knowledge in areas                                                  details, an outline your educational
                                      Studies (Online) are exceptions.
such as management, marketing,                                               background, any previous courses
leadership development,               If you are aged under 21 on            undertaken and any additional
innovation and technology             January 1st of the year of entry       information that may be required to
commercialisation.                    to a part-time course, different       assess your suitability for the course
                                      admission criteria apply and you       for which you are applying. You will
The flexibility of our delivery                                              also be required to upload a copy
                                      may, in certain circumstances, be
approach keeps you, the learner,                                             of your birth certificate or passport
                                      asked to fulfil the matriculation
in mind. Part-time study allows                                              and the course application fee
                                      requirements for the University.
you to combine personal and                                                  (non-refundable), which is around
                                      Check out our website at: www.
professional responsibilities                                                €30.
                                      nuigalway.ie/adultlearning/
while undertaking recognised
                                      faqs/qualifications-and-entry-
university courses. Blended                                                  The process of assessing
                                      requirements for further details on
learning methods such as self-                                               applications and offering places
                                      these requirements.
study, face-to-face workshops and                                            may take between two and four
online learning, encourage the                                               weeks. Additional registration
development of self-directed and      English Language                       details and communication from
independent learning skills. Our      Requirement                            the relevant department will be
flexible delivery model allows you    All applicants, whose first language   issued to you approximately
to access these courses regardless    is not English, or who have not been   two weeks before the course
of geographical location.             educated through the medium of         commences, informing you of the
                                      the English language during their      registration date and lecture times
                                      two most recent years of study,        for the course.

    THESE COURSES HAVE BEEN DEVELOPED TO MEET THE
    EDUCATIONAL NEEDS OF INDIVIDUALS WHO WISH TO EXPAND
    THEIR BUSINESS KNOWLEDGE IN AREAS SUCH AS MANAGEMENT,
    MARKETING, LEADERSHIP DEVELOPMENT, INNOVATION AND
    TECHNOLOGY COMMERCIALISATION.

www.nuigalway.ie/adultlearning/courses/business-&-management
Business Courses 2019   3

Recognition of Prior                  to a course of study, or to gain      Fee Scholarships
Learning                              exemptions from some parts of a       There are several funding and
The University acknowledges that      course, based on demonstrated         scholarship options available
all learning is valuable and that     learning achieved prior to            to adult learners including
courses previously undertaken by      admission. This means that you        Springboard funding, the
you may be considered for the         will have a lighter course load for   University Scholarship, 30% Club
awarding of credits and possible      some elements of the course and,      Scholarship, the 1916 Scholarship
subject exemptions through the        in some cases, complete your          Fund, and the Adult Learning
RPL (Recognition of Prior Learning)   award over a shorter period.          Scholarship to assist students who
process.                                                                    are in receipt of social welfare
                                      For further information about
                                                                            payments. For further details
If you feel that you have covered     RPL please refer to our website
                                                                            please refer to www.nuigalway.ie/
some of the course material           www.nuigalway.ie/adultlearning/
                                                                            adultlearning/faqs/fees-funding-&-
previously, the RPL process may       recognition-of-prior-learning
                                                                            scholarships
allow you to gain admission

    CONNECT                                 CONNECT
    WITH                                    WITH
    US ON                                   US ON
    FACEBOOK                                TWITTER
    facebook.com/nuigalway.                 twitter.com/nuig_adult
    adultlearning
4   Business Courses 2019

Higher Diploma in
BUSINESS STUDIES (ONLINE)
Who is this course for?               •	Provide non-business graduates      end of year/end-of-semester
The Higher Diploma in Business           with a pathway to progress to       examinations. Assessments may
Studies is aimed at those who            level 9 postgraduate studies in     include: online activities, essays,
have completed a level 8 degree          business                            written reports, presentations,
in a non-business discipline                                                 individual and group projects.
                                      Content                                Written examinations are required
and want to obtain a business
                                      Students will study a range of         in a limited number of numeracy
qualification. This course is ideal
                                      business modules delivered             modules (which take place at
for those interested in business-
                                      by the following core business         NUI Galway).
related subjects, who are curious
                                      disciplines: Accountancy and
about how firms, markets and
                                      Finance, Business Information          What career or further study
economies operate. The Higher
                                      Systems, Business Law, Economics,
Diploma in Business Studies can
                                      Marketing and Management.
                                                                             opportunities are there?
provide you with the theory and                                              Graduates can progress in a
                                      All modules assume no previous
skills required to realise your                                              diverse range of industries, such
                                      knowledge of the subject areas.
career goals in a business-related                                           as marketing, financial services,
environment.                                                                 information systems and human
                                      Delivery                               resources. Graduates can also
Special Entry Requirements            This course is delivered online        pursue further postgraduate study
                                      through:                               at Master's level, such as the MSc
Applicants require a Level 8
honours degree of H2.2 standard                                              Marketing and MSc Industrial
                                      • Live online lectures
or above. This course is open to                                             Relations and HR Management
                                      •	Podcasts and presentations          courses.
graduates of any discipline who          (recorded spoken lectures with
wish to acquire a grounding in           presentation slides)
business practices.
                                      •	Screencasts (video recordings
                                         of presentations with
Course Profile                           voiceovers)
Aim                                   •	Reading material, assignments
•	Provide students with an              and online discussions
   opportunity to develop the         • Additional online learning tools
   fundamental skills of business
   administration;
                                      Assessment
•	To equip students with the
                                      Students are required to
   concepts, skills and knowledge
                                      participate in online discussions
   necessary to play an active
                                      and activities throughout the
   role in the management and
                                      year. All modules are individually
   development of business
                                      assessed. Typically, assessments
   enterprises;
                                      consist of assignments and

COURSE FACTS                                             APPLY ONLINE
ECTS: 60                                                 www.nuigalway.ie/adultlearning/apply
NFQ Level: 8
Duration: 2 years, part-time                             WHO CAN I CONTACT?
Mode of study: Online Learning                              Louise Coyle
Fees: (per annum) EU: €2,250 Non-EU: €2,750                 +353 (0)91 495786
                                                            louise.coyle@nuigalway.ie
Start date: September

www.nuigalway.ie/adultlearning/courses/business-&-management
Business Courses 2019   5

Diploma in
CHANGE MANAGEMENT
Who is this course for?                practical projects, online           Opportunities for career
•	Leaders, managers and               contributions and reflective         advancement are likely to be
   supervisors in public and           learning journals.                   found in public and private
   private organisations                                                    change management (e.g. senior
                                       What career or further study         management and leadership roles,
•	Leaders, managers,
                                                                            senior administrative functions and
   administrators, and                 opportunities are there?
                                                                            senior professional and technical
   coordinators involved in            Successful students may continue     roles).
   organisational change               their studies through pathways
                                       such as B Comm Online, BA
Special Entry Requirements             in Training and Education and
Level 7 award or equivalent. (See      the Postgraduate Certificate in
general entry requirements on          Leadership Development.
pg. 2).

Course Profile
Aim
This course aims to develop
effective and responsible change
agents who have the capacity to
implement strategic plans within
their areas of organisational
responsibility (e.g. administration,
course delivery, co-ordination).

Content
The course emphasises
the development of skills,
competencies and team-building
around three modules: strategic
planning and implementation;
leading others; and self-
management.

Assessment
Continuous assessment which
includes written assignments,

COURSE FACTS                                        APPLY ONLINE
ECTS: 30                                            www.nuigalway.ie/adultlearning/apply
NFQ Level: 8
Duration: 1 Year, part-time                         WHO CAN I CONTACT?
Mode of study: Blended learning                        Edel Molloy
Fees: (per annum) EU: €2,500 Non-EU: €3,000            +353 (0)91 494058
                                                       edel.molloy@nuigalway.ie
Start date: September and January
6   Business Courses 2019

Bachelor of
COMMERCE (ONLINE)
Who is this course for?                  competencies necessary for a               e.g.: a demonstration of how to
The B Comm Online is aimed at            career in business. It will help with      solve an equation)
those who enjoy business-related         the acquisition of contemporary         •	Reading material, assignments
subjects and are curious about           knowledge and specialisation               and online discussions
how firms, markets and economies         in business practice. The course
                                         content reflects changes in             • Additional online learning tools
operate. This course is ideal for
those with a flair for decision-         business, management and the
making and a talent for sales. If you    global economy.                         Assessment
are innovative, entrepreneurial or                                               Students are required to participate
                                         The B Comm Online is a four-            in online discussions and activities
creative, the B Comm Online can
                                         year honours degree (level 8            throughout the year. All modules
provide you with the theory and skills
                                         on the National Framework of            are individually assessed. Typically,
required to realise your career goals.
                                         Qualifications), delivered online.      assessments consist of assignments
                                         The Blackboard virtual learning         and end of year/end-of-semester
Special Entry Requirements               environment (VLE) at NUI Galway         examinations. Assessments may
•	See general entry requirements        provides a digital hub for teaching     include: online activities, essays,
   (pg. 2)                               and learning. Optional on-campus        written reports, presentations,
                                         workshops and tutorials may be          individual and group projects.
•	Aged 21 years or more by 1st
                                         available in certain modules. This      Written examinations are required
   January of the year of study
                                         unique course provides maximum          in a limited number of numeracy
•	Hold a minimum of pass                flexibility to study anytime,           modules (which take place at
   Mathematics at Leaving                anywhere to achieve a Bachelor of       NUI Galway).
   Certificate level or equivalent       Commerce.
•	Possess a good level of
   computer literacy                                                             What career or further study
                                         Content                                 opportunities are there?
Applicants aged under 21 years are       Students will study a range of
required to fulfil the matriculation                                             Graduates will be well-positioned
                                         business modules delivered by the       to pursue a career in many
requirements for NUI Galway.             following core business disciplines:
Please refer to www.nuigalway.ie/                                                business-related areas such as
                                         Accountancy and Finance, Business       management and management
adultlearning/faqs/qualifications-       Information Systems, Business Law,
and-entry-requirements                                                           consultancy; economic policy
                                         Economics, Mathematics, Marketing,      advisory services; marketing;
Applicants who have successfully         Management and Statistics.              human resource management;
completed the Diploma in                                                         information systems management;
Foundation Studies (Business) are        Delivery                                finance (including banking &
automatically eligible for admission.    This course is delivered online         insurance); entrepreneurship;
                                         through:                                public relations. A number
Course Profile                                                                   of graduates progress to
                                         • Live online lectures                  postgraduate courses at
Aim                                      •	Podcasts and presentations           NUI Galway or further afield.
This course aims to enable                  (recorded spoken lectures with
students to develop a range                 presentation slides)
of transferable skills and               •	Screencasts (video recordings,

COURSE FACTS                                                 APPLY ONLINE
ECTS: 180                                                    www.nuigalway.ie/adultlearning/apply
NFQ Level: 8
Duration: 4 years, part-time                                 WHO CAN I CONTACT?
Mode of study: Online Learning                                  Louise Coyle
Fees: (per annum) EU: €3,055 Non-EU: €3,555                     +353 (0)91 495786
                                                                louise.coyle@nuigalway.ie
Start date: September

www.nuigalway.ie/adultlearning/courses/business-&-management
Business Courses 2019   7

            "
            Balancing study with family and
            work life isn't easy but this online
            B.Comm course allowed me to
   WHAT     manage my time effectively. The
            different modules allowed me to
     OUR    use my professional experience
STUDENTS    and understand how they all
            complemented each other. The
      SAY   course work that I undertook was
            immediately relevant to my work
            life and I found my performance at
            work improving as a result.
            The continuous assignment
            learning means that you really
            learn because it is based on real life
            examples and case studies. I would
            highly recommend this course.
            "
            SEOSAIMH Ó FATHARTA
            Bachelor of Commerce Online
8   Business Courses 2019

Diploma in
EMPLOYEE ASSISTANCE &
SOCIAL SUPPORT
Who is this course for?                 Content                                 What career or further study
•	Human resource practitioners         Year 1 of the course focuses on         opportunities are there?
   who have responsibility for          building basic knowledge and            Those who successfully complete
   employee wellbeing initiatives       skills for the practice of employee     the Diploma may progress to
                                        assistance, while Year 2 further        Year 3 of the BA in Training and
•	Managers and supervisors             expands these core competencies.        Education. Career opportunities
   who fulfil the role of employee      Participants will develop the           occur in the human resources
   assistance practitioners             competence to use a range of            and staff development areas of a
                                        interpersonal skills to respond to      wide range of public and private
Special Entry Requirements              the needs of their clients within       organisations and businesses.
Applicants must be in a position to     the workplace. Participants will        Opportunities also exist with
undertake assignments and work-         learn about responding to and           private training providers and
based projects relating to practical    managing individual problems,           in the corporate training and
aspects of employee assistance          using negotiating skills relevant       professional development sectors.
and support. See general entry          to employee assistance and
requirements on pg. 2.                  interpreting the main laws
                                        affecting Irish workplaces. During
                                        the diploma year participants will
Course Profile                          study topics such as substance
                                        misuse, depression, common
Aim                                     mental disorders, psychological
The Diploma in Employee                 trauma, bullying and harassment.
Assistance and Social Support
is a two-year, blended learning         Delivery
course for staff working or
                                        Participants are required to
intending to work in Employee
                                        attend two, 2-day and four, 1-day
Assistance Programmes (EAPs).
                                        workshops each year guided by
The course provides knowledge
                                        tutors from NUI Galway. A full
and basic training in the skills
                                        set of self-instructional learning
necessary to fulfill the role of an
                                        material is provided at the start of
EAP practitioner. The course is
                                        each module.
broadly based on recognition of
the very different functions and
responsibilities allocated to the       Assessment
EAP support role in different types     Assessment is by means of a
of enterprise and organisations.        written assignment for each
                                        module plus an end of year
                                        project.

COURSE FACTS                                                        APPLY ONLINE
ECTS: 45 (Cert), 90 (Diploma)                                       www.nuigalway.ie/adultlearning/apply
NFQ Level: 7
Duration: Part-time, 1 year (Cert), 2 years (Diploma)*              WHO CAN I CONTACT?
Mode of study: Blended learning. The course may be                     Pauline Dillon
offered in a number of locations throughout the country.               +353 (0)91 494059
Fees: (per annum) EU: €2,900 Non-EU: €3,400                            pauline.dillon@nuigalway.ie
Start date: September
*Please note that there is an attendance requirement of 8 days per academic year.
Business Courses 2019   9

Postgraduate Diploma in
INNOVATION MANAGEMENT

Who is this course for?               technologies that can contribute       Assessment
•	Those responsible for              to improving organisational            Modules are normally assessed by
    managing innovation within        efficiency and competitiveness.        a range of assignments throughout
    their organisations               It will be beneficial for managers     the semester, a selection of which
                                      working in organisations               will be group based. There are no
•	Change agents, continuous
                                      undergoing change and                  formal written exams, the focus
    improvement and lean
                                      restructuring or with an interest      is on applying learning directly
    specialists
                                      in continuous improvement. The         through activities with direct
•	Operations, production and         course will also assist individuals    impact on the workplace. The
    service managers                  and micro-enterprises with a           project is ideally based on an area
•	Product, process and service       business idea that they want to        within the student's work situation.
    designers                         develop as a lean startup.
• System engineers                                                           What career or further study
• 	Managers and team leads in        Content                                opportunities are there?
    complex environments              Course content will address            Innovation skills are currently
                                      the development and effective          much in demand globally and
Special Entry Requirements            management of innovation               in all sectors. Graduates of the
                                      strategies, driving product and        course are working in areas such
Candidates must have a first or       process and service improvement,       as research and development,
second class honours degree           and strategies to facilitate the       production and operations
at undergraduate level in any         introduction of such change in an      management, as well as in a
discipline, with three years of       efficient and sustainable manner.      broad range of manufacturing
relevant work experience; or an
                                                                             and service sectors. Students
ordinary or third class honours
                                      Delivery                               who successfully complete the
degree with five years' experience;
                                                                             Postgraduate Diploma with an
or a recognised professional          The course is delivered in
                                                                             average grade of 2.1 honours may
qualification with five years of      association with the University of
                                                                             apply for the MSc Technology
relevant experience.                  Limerick and University College
                                                                             Management with exemptions.
                                      Cork, with the location of Saturday
Course Profile                        workshops (approximately
                                      monthly) alternating between the
Aim                                   different universities. The delivery
The Postgraduate Diploma in           model also includes online
Innovation Management aims to         learning and distance learning
produce the next generation of        elements.
innovators. Students will learn
about innovation and change and
how it affects business operations.
They will gain knowledge of new

COURSE FACTS                                       APPLY ONLINE
ECTS: 30                                           www.nuigalway.ie/adultlearning/apply
NFQ Level: 9
Duration: 1 year, part-time                        WHO CAN I CONTACT?
Mode of study: Blended learning                       Aisling Monahan
Fees: (per annum) EU: €3,950 Non-EU: €4,450           +353 (0)91 495698
                                                      techmgt@nuigalway.ie
Start date: September

www.aua.ie
10 Business Courses 2019

Postgraduate Certificate/Diploma/Masters in
LEADERSHIP DEVELOPMENT
Who is this course for?               reflective engagement with                 practical projects, online
•	Leaders, managers and              assigned content, readings and             contributions and reflective
   supervisors in public and          participation in learning activities.      learning journals.
   private organisations
•	Leaders, managers,                 Career or Further Study                    What career or further study
   administrators, and                Opportunities                              opportunities are there?
   coordinators involved in           The information and skills                 Students can progress through
   organisational change              introduced by this course may              our Leadership Development
                                      contribute to careers in a wide            pathways: Postgraduate
Course Profile                        variety of areas, such as in the           Certificate, Postgraduate Diploma
                                      heritage, tourism and education            and Masters in Leadership
                                      sectors.                                   Development.
Aim
This course aims to develop                                                      Opportunities for career
                                      Delivery                                   advancement are likely to be
effective leaders who have the
capacity to lead organisational       Workshops alongside online                 found in public and private
and sectoral change, implement        activities, projects and a                 organisational roles (e.g. senior
a strategic vision, and motivate      professional learning journal              management and leadership roles,
employee performance to deliver       (minor dissertation in the Masters).       senior administrative functions and
excellence.                                                                      senior professional and technical
                                      Assessment                                 roles).
Content                               Continuous assessment which
Course content focuses on the         includes written assignments,
development of leadership
qualities that are seen as
critically important in complex
administrative environments.
Participants develop their ability
to manage and lead, bring about
change, implement strategic
plans, negotiate effectively,
assess information logically,
take responsibility and lead
performance excellence in their
organisations and sectors.
The course places a strong
emphasis on experiential learning
and skills and, as such, values

COURSE FACTS                                                              APPLY ONLINE
ECTS: 30 (Cert), 60 (Diploma), 90 (Masters)                               www.nuigalway.ie/adultlearning/apply
NFQ Level: 9
Duration: 1 Year (Cert), 1 Year (Diploma),                                WHO CAN I CONTACT?
1 Year (Masters) - 3 years in total, part-time
Mode of study: Blended learning                                               Berna Morgan
Fees: (per annum) EU: €3,800 (Cert/Dip), €1,900 (Masters)                     +353 (0)91 494055
Non-EU: €4,300 (Cert/Dip), €2,400 (Masters)                                   berna.morgan@nuigalway.ie
Start date: September

www.nuigalway.ie/adultlearning/courses/business-&-management
Business Courses 2019 11

Diploma in
LEARNING & DEVELOPMENT
Who is this course for?                Delivery
•	Leaders, managers and               Three 2-day workshops alongside
   supervisors in public and           online activities, projects and
   private organisations               professional learning journal.
•	Leaders, managers,                  Assessment
   administrators and coordinators     Continuous assessment which
   involved in organisational          includes written assignments,
   change                              practical projects, online
                                       contributions and reflective
Special Entry Requirements             learning journals.
Level 7 award or equivalent. (See
                                       What career or further study
general entry requirements on
pg. 2).                                opportunities are there?
                                       Successful students may continue
                                       their studies through pathways
Course Profile
                                       such as B Comm Online, BA
Aim                                    in Training and Education and
This course is specifically targeted   the Postgraduate Certificate in
at those who have coordination,        Leadership Development.
managerial and supervisory             Opportunities for career
responsibilities in corporate          advancement are likely to be
and private sector Learning and        found in public and private
Development roles. It aims to          learning and development
develop effective and responsible      roles (e.g. senior management
leaders to design, develop and         and leadership roles, senior
operationalise strategic plans         administrative functions and senior
within their remit.                    professional and technical roles).

Content
The course emphasises
the development of skills,
competencies and team-building
around three modules: Human
Resource Management, Digital
Learning and Teaching and
Coaching & Mentoring.

COURSE FACTS                                        APPLY ONLINE
ECTS: 30                                            www.nuigalway.ie/adultlearning/apply
NFQ Level: 8
Duration: 1 Year, part-time                         WHO CAN I CONTACT?
Mode of study: Blended learning                        Edel Molloy
Fees: (per annum) EU: €2,500 Non-EU: €3,000            +353 (0)91 494058
Start date: September and January                      edel.molloy@nuigalway.ie
12 Business Courses 2019

Diploma in
MANAGEMENT
Who is this course for?              • 	Understand management's               •	Screencasts (video recordings
The Diploma in Management                role in achieving organisational         of presentations with
is aimed at those who seek a             outcomes and success                     voiceovers)
management qualification to          •	Develop your critical thinking,        •	Reading material, assignments
develop their careers. Graduates         analysis and decision-making             and online discussions
will be equipped with key                skills                                • Additional online learning tools
concepts, knowledge and skills
                                     • 	Understand the role of
to enable them to embark on
                                         organisational psychology and         Assessment
a career in management and
                                         behaviour in organisational
be employable in a range of                                                    Modules are assessed by
                                         effectiveness
industries and sectors.                                                        a combination of written
                                     • 	Develop essential negotiation         assignments, online activities
                                         and management skills                 and a block release workshop on
Special Entry Requirements
                                     • 	Apply this knowledge to a wide        campus in Year 2 of the course.
•	Aged 21 years or more by 1st          range of organisational settings
   January of the year of study
   (see general entry requirements                                             Career or Further Study
                                     Content
   on pg. 2)                                                                   Opportunities
                                     In Year 1 you will study
•	Possess a good level of                                                     Graduates will be equipped
                                     Contemporary Management
   computer literacy                                                           with the knowledge and skills
                                     Thought, Human Resource
                                                                               required to embark on a career
                                     Management and Critical
Applicants aged under 21                                                       in management or enhance their
                                     Thinking. In Year 2 you will
years are required to fulfil the                                               capacity to perform in current
                                     deepen your understanding of
matriculation requirements for                                                 management roles. This course
                                     the organisation whilst studying
NUI Galway. Please refer to www.                                               is also suited to self-employed
                                     Organisational Psychology and
nuigalway.ie/adultlearning/                                                    managers seeking to add value to
                                     Analysis, Management Skills and
faqs/qualifications-and-entry-                                                 their organisation.
                                     Negotiation Skills.
requirements
                                                                               The Diploma in Management
                                     Delivery                                  provides a progression route
Course Profile                                                                 to the part-time Bachelor of
                                     This course is delivered online           Commerce (Online) and the
Aim                                  through:                                  Bachelor of Arts (Humanities and
This diploma aims to provide you     • Live online lectures                    Social Sciences) should graduates
with an opportunity to:                                                        wish to progress to degree level.
                                     •	Negotiation Skills 3-day
•	Understand the principles of                                                Exemptions are granted for
                                        weekend workshop on campus
    contemporary management                                                    modules successfully completed in
                                        (Year 2)
                                                                               the diploma.
• 	Enhance your leadership          •	Podcasts and presentations
    capability                          (recorded spoken lectures with
                                        presentation slides)

COURSE FACTS                                                            APPLY ONLINE
ECTS: 30                                                                www.nuigalway.ie/adultlearning/apply
NFQ Level: 7
Duration: 2 years, part-time                                            WHO CAN I CONTACT?
Mode of study: Online Learning and 1 weekend
                                                                            Louise Coyle
workshop on campus
Fees: (per annum) EU: €970 Non-EU: €1,470                                   +353 (0)91 495786

Start date: September                                                       louise.coyle@nuigalway.ie

www.nuigalway.ie/adultlearning/courses/business-&-management
Business Courses 2019 13

            "
            I have worked as a Manager for
            years in different organisations but
            had no recognised qualification in
            Management.
            The Diploma in Management met my
   WHAT     needs perfectly. The course was offered
     OUR    by NUI Galway, so it was instantly
            recognised. It was accessible, as the
STUDENTS    course was mostly online learning and
            therefore I could study at times when it
      SAY   was most convenient. It was affordable
            and it contained modules which were
            very relevant to management in a
            contemporary workplace.
            My skills, knowledge and competence
            have certainly been enhanced through
            engaging in this course of study. I am
            a better manager as a result and I now
            have the theoretical understanding and
            evidence-based research to support
            why I am choosing a course of action.
            The learning activities challenge you to
            really look at yourself as a manager and
            to apply the learning in the workplace.
            Our class established a real connection
            through discussion boards, a group
            project and our WhatsApp group. The
            lecturers and Adult Learning team were
            responsive and supportive. It was a very
            positive learning experience and very
            manageable while working full-time.
            "
            SHARON DEERING
            Diploma in Management
14 Business Courses 2019

Diploma in
MARKETING
Who is this course for?                   marketing, research, services            of presentations with
The Diploma in Marketing is aimed         and negotiation                          voiceovers)
at those seeking a qualification to   • 	Apply this knowledge to a wide        •	Reading material, assignments
start a career in marketing. This         range of industry settings               and online discussions
course is also a good fit for those
                                      Content                                   • Additional online learning tools
who require additional knowledge
and skills to enhance their current   The first year of this course
marketing roles.
                                                                                Assessment
                                      provides the theoretical                  Modules are assessed by
                                      foundations of marketing                  a combination of written
Special Entry Requirements            principles. Through a combination         assignments, online activities
•	Aged 21 years or more by 1st       of game-based learning and                and a block release workshop
   January of the year of study       online technology, you will gain          on campus in the first year of the
   (see general entry requirements    a deeper understanding of                 course.
   on pg. 2)                          marketing theory and apply it
                                      to real-world settings. You will
•	Possess a good level of            examine how marketing works in            What career or further study
   computer literacy                  a managerial context and develop          opportunities are there?
Applicants aged under 21              negotiation skills; in particular,        This course is aimed at students
years are required to fulfil the      how to manage issues to achieve           who wish to develop their
matriculation requirements for        agreement and resolve a conflict.         careers in today's global business
NUI Galway. Please refer to www.      In Year 2 you will develop                environment. Graduates will be
nuigalway.ie/adultlearning/           marketing research skills, such as:       equipped with the fundamentals
faqs/qualifications-and-entry-        how to collect accurate data; how         to embark on a career path
requirements                          to prepare and analyse this data;         in marketing and marketing
                                      and how to compile and present            management. Graduates may
Course Profile                        the research findings. You will also      also be employable in a range of
                                      study services marketing.                 organisations and sectors.
Aim
The modules in this diploma                                                     The Diploma in Marketing
                                      Delivery                                  provides a progression route
provide a solid foundation in the
principles and practice of            This course is delivered online           to the part-time Bachelor of
Marketing. This diploma is ideal      through:                                  Commerce (Online) and the
for students who wish to:                                                       Bachelor of Arts (Humanities and
                                      • Live online lectures                    Social Sciences) should graduates
•	Understand the principles of       •	Negotiation Skills 3-day               wish to progress to degree level.
    marketing                            weekend workshop on campus             Exemptions are granted for
• 	Become knowledgeable of key          (Year 1)                               modules successfully completed in
    marketing concepts                •	Podcasts and presentations             the diploma.
• 	Understand marketing's role in       (recorded spoken lectures with
    business                             presentation slides)
• 	Develop essential skills in       •	Screencasts (video recordings

COURSE FACTS                                                            APPLY ONLINE
ECTS: 30                                                                www.nuigalway.ie/adultlearning/apply
NFQ Level: 7
Duration: 2 years, part-time
                                                                        WHO CAN I CONTACT?
Mode of study: Online Learning and 1 weekend
workshop on campus                                                        Louise Coyle
Fees: (per annum) EU: €970 Non-EU: €1,470                                 +353 (0)91 495786
Start date: September                                                     louise.coyle@nuigalway.ie

www.nuigalway.ie/adultlearning/courses/business-&-management
Business Courses 2019 15

Postgraduate Diploma in
TECHNOLOGY COMMERCIALISATION
Who is this course for?                gain a greater understanding of        What career or further study
•	Those responsible for               the commercialisation process.         opportunities are there?
   supporting technology                                                      Graduates of this course work in
   commercialisation within their      Content                                both private and public sector
   organisations                       The course content will develop        organisations in the area of
                                       students' understanding of venture     research and development of
•	R&D and business development
                                       capital financing, the patenting       new technologies, with a specific
   managers
                                       process, business strategy,            focus on commercialisation and
•	Portfolio managers and patent       financial management, marketing        marketing activities. The course
   specialists                         and technology development.            is also suitable for students who
•	Product design and                  Students will participate in project   have a business idea and wish to
   development engineers               activities on commercialisation        explore its potential through a
                                       opportunities and funding              structured course.
• Potential entrepreneurs
                                       options available to an identified
                                       venture. In addition, this course      Students who successfully
Special Entry Requirements             will provide invaluable networking     complete the Postgraduate
Candidates must have a first or        opportunities with individuals,        Diploma with an average grade of
second class honours degree            companies and agencies involved        2.1 honours may apply for the MSc
at undergraduate level in any          in technology commercialisation.       Technology Management with
discipline, along with three years                                            exemptions.
of relevant industrial experience;
or an ordinary or third class
                                       Delivery
honours degree with five years         The course is delivered in
of relevant industrial experience;     association with the University of
or a recognised professional           Limerick and University College
qualification with five years of       Cork, with the location of Saturday
relevant industrial experience.        workshops (approximately
                                       monthly) alternating between the
                                       different Universities. The delivery
Course Profile                         model also includes online
Aim                                    learning and distance learning
                                       elements.
The Postgraduate Diploma in
Technology Commercialisation
aims to improve commercializing        Assessment
success and to up-skill the next       Modules are assessed by a
generation of entrepreneurs. It will   range of assignments during
assist in the creation, marketing      the semester. A selection of
and adoption of emerging               assignments will be group based.
technologies. The course will          The project module is ideally
assist managers, scientists and        carried out within the student's
engineers to realise the potential     own organisation or based on an
of technological innovation and        entrepreneurial business idea.

COURSE FACTS                                       APPLY ONLINE
ECTS: 30                                           www.aua.ie
NFQ Level: 9
Duration: 1 year, part-time                        WHO CAN I CONTACT?
Mode of study: Blended learning                        Aisling Monahan
Fees: (per annum) EU: €3,950 Non-EU: €4,450            +353 (0)91 495698
                                                       techmgt@nuigalway.ie
Start date: September

www.aua.ie
16 Business Courses 2019

Master of Science in
TECHNOLOGY MANAGEMENT
Who is this course for?                capabilities for new or current          different universities. The delivery
•	Those responsible for               roles. The course will develop           model also includes online
   managing technologies within        students' knowledge of product           learning and distance learning
   their organisations                 and service innovation, process          elements.
                                       optimisation, technology transfer
•	Managers in technology-rich
   environments
                                       and R&D processes, enabling              Assessment
                                       students and their companies             Modules are individually assessed
• Technical specialists                to gain competitive advantage            by a combination of assignments
• Lead developers                      through their technologies.              during the semester and, in some
• Engineers                                                                     cases, a written exam. A selection
                                       Content                                  of assignments will be group
Special Entry Requirements             The Masters normally runs over           based. The thesis module is ideally
Applicants should hold a primary       two years on a part-time basis. If       based upon a project carried
honours degree (minimum H2.2)          required study may be extended           out within the student's own
or equivalent and have at least five   into a further year without penalty.     organisation.
years of relevant work experience.     The course includes ten taught
                                       modules and one year-long                What career or further study
Candidates who do not meet the         research thesis in the second year.      opportunities are there?
minimum entry criteria may apply       The modules include Managing
for the Postgraduate Diploma           Innovation, User Centered Design,        A wide range of career
in Innovation Management or            Improving Business Processes,            opportunities are available
the Postgraduate Diploma in            Innovation & Technology                  to graduates in areas such as
Technology Commercialisation.          Transfer, Technology Innovation          research and development,
Students who successfully              & Entrepreneurship, Managing             production and operations
complete their Postgraduate            Technology Projects, Information         management, information systems
Diploma with an average grade of       Systems & Software Management,           and management consultancy.
2.1 honours may apply for the MSc      Marketing Technology Products,           The course is suited to a variety of
Technology Management with             Strategy & Management of                 industry sectors, including services,
exemptions.                            Technology, Technology Finance &         medical devices, biopharma,
                                       Capital, People Management for           high-end manufacturing, finTech
                                       Technology Organisations and Six         and healthcare. It will also benefit
Course Profile                                                                  those working in service industries
                                       Sigma.
Aim                                                                             and the public sector.
The MSc in Technology
Management will assist managers
                                       Delivery
or aspiring managers to                The course is delivered in
develop their knowledge and            association with the University of
understanding of the increasingly      Limerick and University College
important area of technology           Cork, with the location of Saturday
management, while building their       workshops (approximately
management and leadership              monthly) rotating between the

COURSE FACTS                                                          APPLY ONLINE
ECTS: 90                                                              www.aua.ie
NFQ Level: 9
Duration: 2 years, part-time                                          WHO CAN I CONTACT?
Mode of study: Blended learning
                                                                           Aisling Monahan
Fees: (per annum) EU: €7,900 Non-EU: €8,400
                                                                           +353 (0)91 495698
Start date: September
                                                                           techmgt@nuigalway.ie

www.aua.ie
18 Business Courses 2019

LEARN
WITHOUT LIMITS

National University of Ireland, Galway
Ollscoil na hÉireann, Gaillimh