Companion Guide to Services - Updated March 3, 2021 - Streetohome
Page content transcription
If your browser does not render page correctly, please read the page content below
Due to COVID-19's impact on services and hours of operation, we recommend
calling ahead to confirm the information in this guide.
Table of Contents
      Are you looking for different housing? p. 1
      Do you want to find work? p. 3
      Do you want to volunteer? p. 12
      Do you want to learn a new skill, or further your learning? p. 15
      Do you want help with a physical health issue? p. 30
      How are your teeth? p. 38
      How is your hearing? p. 40
      How are your eyes? p. 41
      Do you want to change your substance use? p. 42
      Do you want mental wellness support? p. 48
      Do you need legal help? p. 56
      Do you need advocacy help? p. 59
      Do you want to find social, recreational or cultural activities? p. 67
      Abbreviation Glossary (Back Cover)

Icon Guide
                                       Immigrant &                         Men
     Everyone (19+)
                                       Convention Refugee
                                                                      55+ Seniors
     Disability
     (Visible & Invisible)             Indigenous
                                                                          Women
     Family                             LGBTQ2S+
                                                                          Youth

About the Guide
To be included in the Companion Guide to Services, resources must align with the Streetohome
Stool (http://www.streetohome.org/homelessness-prevention/) and be:
       a) Available in the city of Vancouver
       b) Free (most services) or minimal cost (listed)
       c) Accessible through self-referral
Information about each service has been verified by Streetohome volunteers. The Guide is current
as of November 18, 2020. If you become aware of outdated information in the resource guide,
please let Streetohome know by calling 604-629-2711 ext. 103 or email info@streetohome.org.
Housing
Are you looking for different housing?

BC Housing
• Provides housing assistance for vulnerable individuals
     ✓ Financial assistance for housing

Rental Assistance Program (RAP)
•    Provides eligible families with assistance to help with their monthly rent payments
•    Eligibility: Household income of $40,000 or less, have a dependent child, and employed at some
     point during the year
 Phone: 604-433-2218
 https://www.bchousing.org/housing-assistance/rental-assistance/RAP

                                            55+
Shelter Aid for Elderly Renters (SAFER)
•  Provides monthly cash payments to subsidize rents for BC seniors with low to moderate
   incomes
•  Eligibility: Ages 60 and over, must have low or moderate income
Phone: 604-433-2218
https://www.bchousing.org/housing-assistance/rental-housing/subsidized-housing

Subsidized Housing                           55+
•    Long-term housing for people who permanently reside in British Columbia
•    Rent is geared to income (30% of income)
•    Eligibility: May be a senior aged 55 and over, a family with a dependent child, a person with
     disabilities, and/or single people and couples who are low income, homeless or at risk of
     homelessness. Must be a Canadian citizen, a refugee sponsored by the government of Canada,
     or an individual who has applied for refugee status.
Phone: 604-433-2218
https://www.bchousing.org/housing-assistance/rental-housing/subsidized-housing

Supportive Housing Registration
•     Housing for low-income individuals with on-site supports to help those who need assistance in
      finding and maintaining housing stability
•     Eligibility: Are low income, are at-risk of homelessness or currently homeless, and/or require
      supports to help you maintain housing
 Phone: 604-433-2218
 https://www.bchousing.org/housing-assistance/housing-with-support
 NOTE: The Supportive Housing Registry has a long wait list and the highest need individuals
 will be prioritized for vacancies.
                                                  1
Housing
Homeward Bound
•   Assists individuals who are currently, or about to become homeless, with access to
    transportation back to their self-identified 'home' community where they have supports
       ✓ Financial assistance for associated travel expenses
 Please contact Carnegie Outreach
 Address: 392 Powell Street, Vancouver BC, V6A 1G4
 Phone: 604-665-3318 | Email: carnegie.outreach@vancouver.ca

Supporting Tenants, Enabling Pathways (STEP)
•   Help with moving on from supportive
    housing to your choice of affordable,
    independent housing
      ✓ Financial assistance to
        help pay for expenses
        associated with
        independent housing
      ✓ Support plan
Please contact Carnegie Outreach
Address: 392 Powell Street, Vancouver
BC,V6A 1G4
Phone: 604-665-3318
Email: carnegie.outreach@vancouver.ca

NOTE: If you are a recent newcomer to Canada, please reach out to settlement services
(page 59) for help with finding housing.

                                               2
Employment
  Do you want to find new work opportunities?
ACCESS
Industries: (Administration) (Construction) (Trades)
•   Provides education and training services to Indigenous people of all ages living in Greater
    Vancouver. We look at your skills and interests to help create an action plan. Call or drop-in at
    the office to meet with a counsellor to help determine eligibility.
    ✓ Flexible Schedule        ✓ Mentorship/Coaching          ✓ Skills Training/Upgrading
COVID Update: Appointment only, please call ahead.
Hours: Monday - Friday: 8:30am - 4pm
Address: Suite 110 – 1607 E. Hastings St., V5L 1S7
Phone: 604-251-7955
http://www.accessfutures.com/
Atira Property Management
Industries: (Front Desk) (Security) (Light Labour)
•   Hires residents of the DTES who are receiving income assistance or living in a single room
    accommodation. Once employed, Atira offers housing and banking help.
    ✓ Flexible Schedule              ✓ Benefits (i.e., Raises)  ✓ Mentorship/Coaching
    ✓ Skills Training/Upgrading      ✓ No reference/resume needed

COVID Update: Calling ahead is preferred but drop-ins are available.
Hours: Monday - Friday: 8:30am - 5pm
Address: 405 Powell Street Vancouver, BC V6A 1G7
Phone: (604) 439-8848 | Email: info@atira.ca
http://www.atira.bc.ca

BladeRunners
Industries: (Construction) (Trades)
•   Connects Indigenous youth with work opportunities in construction and trades.
•   Provides 2 weeks of safety training which includes First Aid, Hazardous Materials, Fall Protection
    and more. While in training, you get a hot breakfast and lunch each day. When you complete
    your training, we provide you with work gear and tools and then we find you a job!
•   Eligibility: Indigenous youth, ages 19-30
   ✓ Mentorship/Coaching         ✓ Opportunities for growth ✓ No reference/resume
   ✓ Transportation              ✓ Job Placement              needed
   ✓ Skills Training/Upgrading   ✓ Free Meals               ✓ Work gear provided
Hours: Monday - Friday: 8:30am - 4pm
Address: 390 Main Street, Vancouver BC, V6A 2T1
Phone: 604-913-7933 | Email: bladerunners@accessfutures.com
https://www.accessfutures.com/bladerunners/

                                                  3

Employment
Boys & Girls Club Employment Now
Industries: (Administration) (Customer Service)
•   Program focuses on making sure you have
    the skills and opportunity to get hired
•   Let us give you training, get you an interview
    with an employer, tour an employer's work
    site, beef up your resume and cover letter,
    and receive training even after you're hired
•   Eligibility: Ages 17-29; legally entitled to work
    in Canada
       ✓ Mentorship/Coaching
       ✓ Resume Writing
       ✓ Job Search Support
       ✓ Not a full time student
Address: 2875 St George Street, Vancouver BC, V5T 3R8
Phone: 604-591-9262, ext. 117
Email: employmentprograms@bgcbc.ca
https://bgcbc.ca/employment-services/

Boys & Girls Club Skill Link
Industries: (Job-Readiness)
•   Assists youth, ages 15 to 30, who have had difficulties making a successful transition to the
    labour market
•   During the 17-week program, participants receive an hourly wage for 5 weeks of classroom
    training and 8 weeks of paid work experience
       ✓ Paid Training                        ✓ Paid Work Experience
 Address: 2875 St George Street, Vancouver BC, V5T 3R8
 Phone: 604-591-9262, ext. 117| Email: employmentprograms@bgcbc.ca
 https://bgcbc.ca/employment-services/

Clean Start BC
Industries: (Junk Removal) (Pest Control) (Extreme Cleaning Services)
•   Provides training and employment to people with barriers to employment such as poverty
    and disability
      ✓ Benefits (i.e., Raises)     ✓ Opportunities for growth     ✓ Mentorship/Coaching
      ✓ Flexible Schedule           ✓ Skills Training/Upgrading    ✓ Transportation
Address: 25 E Hastings St., Vancouver BC, V6A 0A7
Phone: 1-855-297-8278 (Toll Free) | Email: info@cleanstartbc.ca
https://www.cleanstartbc.ca
                                                   4
Employment
 Coast Clubhouse - Coast Mental Health
 Industries: (Landscaping) (Food Services) (Community Cleaning) (Administration)
 •   Become a member at the clubhouse to gain volunteer experience and to become eligible for
     employment opportunities
 •   Eligibility: Members need documentation of a diagnosed mental illness
       ✓ Benefits (i.e., Raises)     ✓ Free Meals                    ✓ Mentorship/Coaching
       ✓ Flexible schedule           ✓ Opportunities for growth      ✓ Transportation

 Address: 295 East 11th Avenue, Vancouver BC, V5T 2C4
 Phone: 604-675-2357 | Email: clubhouseinfo@coastmentalhealth.com
 https://www.coastmentalhealth.com/what-we-do/pillar-employment-and-education/
 If you are a youth (ages 19-30) please contact Jolene at:
 Phone: 778-222-5246 | Email: youngadults@coastmentalhealth.com

 Common Thread – CraftWorks
 Industries: (Art) (Craftmanship)
 •   Provides opportunities for participants to create craft items and receive supplemental income
 •   Offers craft therapy activities for individuals who are not able to work but who would benefit
     from social engagement and community connectedness
 Address: #340-1275 Venables Street, Vancouver BC, V6A 2C9
 Phone: 604-736-2113 Ext. 2| Email: craftworks@commonthread.ca
 www.commonthread.ca/

  Community Thrift and Vintage
  Industries: (Self-Employment) (Art) (Craftmanship)
•    Do you have a talent for creating? Have you always wanted to sell your handcrafted
     merchandise? We want to help you!
•    We can sell your pottery, gift cards, art, jewelry, knit-wear and much more
COVID-19 Update: Please call ahead.
Hours: Monday - Saturday: 12pm - 6pm
Address: 11 West Hastings Street, Vancouver BC, V6B 1G4
Phone: 604-629-8396 | Email: communitythriftandvintage@gmail.com
https://communitythriftandvintage.com/

                                                 5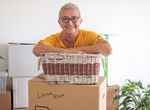 Employment
Embers: Eastside Works
Industries: (Light Labour) (Peer Work)
•   Helps those with traditional employment barriers find jobs (resume help, minor tech programs,
    soft-skills training, ongoing support connections to basic needs, etc.)
✓ Skills Training/Upgrading       ✓ Mentorship/Coaching       ✓ Opportunities for growth
✓ Flexible Schedule               ✓ Transportation            ✓ No reference/resume needed
COVID-19 Update: Please call ahead to book an appointment.
Hours: Monday - Friday: 11am – 4pm
Address: 57 East Hastings Street (The Lux), Vancouver BC, V6A 0A7
Phone: 604-620-4587 | Email: eastsideworks@embersvancouver.com
https://www.embersvancouver.com/eastside-works/

Embers Staffing Solutions
Industries: (Construction) (Events) (Administration) (Janitorial)
•   Walk in, take an orientation, and get a job the next day
•   Provides a supportive environment and a ladder of opportunities
✓ Benefits (i.e., Raises)         ✓ Transportation          ✓ Opportunities for growth
✓ Skills Training/Upgrading       ✓ Free meals              ✓ No reference/resume needed
✓ Mentorship/Coaching             ✓ Work gear provided
Hours: Monday - Friday: 5:30am - 5:30pm; Saturday: 6am - 9am
Address: 240-111 West Hastings Street, Vancouver BC, V6B 1H4
Phone: 604-692-0781 | Email: vancouver@embersstaffing.com
https://www.embersvancouver.com/staffing-solutions/

Enterprising Women Making Art
Industries: (Self-Employment) (Art)
• A self-employment initiative that works with women artists and artisans to produce and market
    women's visual art and handmade products
• Focuses on building women's capacities, knowledge, and increasing their access to markets
    and sales
• Please call or email for more information
• Eligibility: For women and women-identified folk in Vancouver's Downtown Eastside who are
    impacted by violence and face significant barriers to traditional employment
   ✓ No reference/resume needed          ✓ Variety of free workshops          ✓ Drop-In

COVID-19 Update: Limited capacity (9 at a time); masks required (supplied).
Address: 800 East Hastings Street, Vancouver BC, V6A 1R6
Phone: 604-685-8043 | Email: EWMA@atira.bc.ca
https://atira.bc.ca/what-we-do/program/enterprising-women-making-art/

                                               6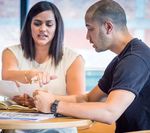 Employment
Hives for Humanity
Industries: (Beekeeping) (Gardening) (Craftsmanship)
•    Opportunities include: Pollinator Gardening, Therapeutic Beekeeping, Beeswax Candles and
     Honey Production
•    Mentorship-based programming
•    Supports at-risk populations of people with respect and joy
     ✓ Flexible Schedule            ✓ Skills Training/Upgrading    ✓ No reference/resume
     ✓ Mentorship/Coaching                                           needed
 COVID-19 Update: Call or email ahead for intake.
 Hours: Monday – Friday: 9am - 5pm
 Address: 1245 Glen Drive, Vancouver BC, V6A 3M8
 Phone: 778-889-3421 | Email: info@hivesforhumanity.com
 https://www.hivesforhumanity.com/

Just Work
Industries: (Construction) (Food Services) (Pottery)
•   Long-term, flexible employment for those who face barriers to work in the traditional workforce
     ✓ Flexible Schedule
 Address: 1803 East 1st Ave., Vancouver BC, V5N 1B2
 Phone: 604-734-2104 | Email: info@justwork.ca
 http://www.justwork.ca/

 Megaphone
 Industries: (Magazine and calendar sales)
 •   If you are experiencing poverty, homelessness, and/or living on a low fixed income, and
     looking for a way to earn money through a flexible job - come to a vendor training to learn
     more
 •   Walk-ins on Mondays and Tuesdays from 10am - 3pm and take an orientation
  ✓ Flexible Schedule         ✓ Mentorship/Coaching         ✓ No reference, ID, or resume
  ✓ Skills Training/Upgrading ✓ Work gear provided            needed

COVID-19 Update: Call ahead preferred. Drop in is only 1 person at a time.
Hours: Monday – Friday: 10am - 3pm
Address: 312 Main St., Vancouver BC, V6A 2T2
Phone: 604-255-9701 | Email: info@megaphonemagazine.com
http://www.megaphonemagazine.com

                                                7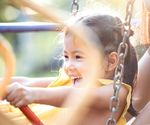 Employment
Mission Possible (MP)
Industries: (Community Cleaning) (Landscaping) (Community Safety)
•   Supports individuals with employment training and individual coaching, and through offering
    supportive, transitional work opportunities
•   Info sessions held every Thursday from 1-1:30 pm
•   MP Maintenance is a full-service exterior property cleaning company
•   MP Neighbours complete regular neighbourhood routes in the Downtown Eastside to provide
    outreach and referral services to people on the streets, checking in with businesses, and
    building connections, as well as needle pick-up
  ✓ Benefits (i.e., Raises)           ✓ Skills Training/Upgrading    ✓ Opportunities for growth
  ✓ Free Meals (on weekends)          ✓ Mentorship/Coaching          ✓ No reference/resume needed
  ✓ Flexible Schedule
COVID-19 Update: Please call ahead as info sessions sizes are limited.
Hours: Monday - Friday: 9am - 3pm
Address: 659 East Hastings St. Vancouver BC, V6A 1R2
Phone: 604-253-4469
https://www.mission-possible.ca/services

Potluck Cafe
Industries: (Food Services)
•   Provides on–the–job kitchen training and life skills support for residents with barriers to
    traditional employment
•   Drop by with a resume or contact the Employment Support Worker
      ✓   Benefits (i.e., Raises)
      ✓   Opportunities for growth
      ✓   Mentorship/Coaching
      ✓   Work gear provided
      ✓   Free Meals
      ✓   Skills Training/Upgrading

 Hours: Monday - Friday: 8:30am - 4:30pm
 Address: 30 West Hastings St., Vancouver
 BC, V6B 1G4
 Phone: 604-609-7368
 https://potluckcatering.org/

                                                  8
Employment
Street Youth Job Action (SYJA)
Industries: (Community Cleaning)
•   Gives youth the opportunity to earn money, build confidence and skills, while connecting
    them to supports that lead to improved outcomes in their lives
•   Work a five-hour shift, helping to clean the streets of downtown Vancouver of graffiti, posted
    flyers, and hazardous materials like needles
•   Eligibility: Youth under 25
   ✓ Job Search Support          ✓ Mentorship/Coaching         ✓ Opportunities for growth
   ✓ Paid Work Experience        ✓ Resume Writing              ✓ Free Meals
                                                               ✓ Work gear provided
COVID-19 Update: Regular drop-in services have been significantly reduced
Address: 1138 Burrard Street, Vancouver BC, V6Z 1Y7 (Directions Youth Services Centre)
Phone: 604-633-1472 | Toll-free: 1-866-249-6884 Email: directions@fsgv.ca
https://www.directionsyouthservices.ca/street-youth-job-action

The Binners Project
Industries: (Community Cleaning)
•   Earn extra money and connect with the binning and recycling community
•   To join, drop by a meeting: Tuesdays 5:30pm-6:30pm
   ✓ Skills Training/         ✓ Flexible Schedule          ✓ No reference/resume needed
     Upgrading                ✓ Mentorship/Coaching
Address: 312 Main St. Vancouver BC, V6A 2T2 (Entrance on Cordova St)
Phone: 604-612-6747 | Email: info@binnersproject.org
https://www.binnersproject.org

WorkWithUs (TPD)
Industries: (All)
•   Connects individuals with work opportunities in a variety of industries
   ✓ Benefits (i.e., Raises)    ✓ Flexible Schedule           ✓ Opportunities for growth
Hours: Monday – Friday: 8am – 5pm
Phone: 604-409-4090 | Email: info@work-with-us.org
https://work-with-us.org/

                                                9
Employment
Work BC
Access employment services including job search resources, skills assessment, training, work
experience placement and online services
    ✓ Variety of free workshops     ✓ Job Search Support          ✓ Skills Training/Upgrading

134 East Hastings
Address: 134 East Hastings St. V6A 1N4
Phone: 1-800-763-1681 | Email: centre-vancouver-134easthastings@workbc.ca
http://workbccentre-vancouver-134easthastings.ca/

Burrard
Address: 900-1200 Burrard St. V6Z 2C7
Phone: 604-334-6372 | Email: centre-vancouver-burrard@workbc.ca
https://workbccentre-vancouver-burrard.ca/

Commercial
Address: 312-2555 Commercial Dr. V5N 4C1
Phone: 604-708-9300 | Email: centre-vancouver-commercial@workbc.ca
http://workbccentre-vancouver-commercial.ca/

East 3rd
Address: 110 East 3rd Ave. V5T 1C8
Phone: 236-886-1481 | Email: centre-vancouver-east3rd@workbc.ca
https://www.workbccentre-vancouvermidtown-east.ca/

Vancouver South
Address: 7575 Cambie St. V6P 3H6
Phone: 604-263-5005 | Email: centre-vancouversouth@workbc.ca
http://workbccentre-vancouversouth.ca/

West Broadway
Address: 300-2150 West Broadway, V6K 4L9
Phone: 604-688-4666 | Email: centre-vancouvermidtown-west@workbc.ca
https://workbccentre-vancouvermidtown-west.ca/

West Pender
Address: 200-250 West Pender St. V5B 1S9
Phone: 604-334-6372 | Email: centre-vancouver-westpender@workbc.ca
https://workbccentre-vancouver-westpender.ca/

                                                10
Employment
YMCA – Youth Employment Support
Industries: (Job-readiness)
• Helps youth find a job, keep a job and get them on their career path.
• Sign up for an information session
• Eligibility: Ages 15-30
     ✓ Paid Training        ✓ No reference/resume needed
Address: 955 Burrard Street, Vancouver BC, V6Z 1Y2
Phone: 604-685-8066 | Email: yeb@gv.ymca.ca
https://www.gv.ymca.ca/employment-services

YWCA Aspire
Industries: (Non-Profit) (Administration)
•   Assists newcomer refugee women in gaining valuable work experience in the non-profit sector
•   6 weeks of employment workshops and 12 weeks of PAID work placement
•   Eligibility: Self-identified newcomer refugee women who are Permanent Residents or
    Protected Persons (Convention Refugees)
   ✓ 21-Week Program                 ✓ Job Placement         ✓ Financial assistance for
   ✓ Support Plan                    ✓ Peer Support            transit and childcare
Address: 4th Floor - 535 Hornby Street, Vancouver BC, V6C 2E8
Phone: 604-323-4233 | Email: aspire@ywcavan.org
https://ywcavan.org/aspire
YWCA Job Futures 55+ 55+
Industries: (Job-Readiness)
•    Prepares mature workers with employment barriers in achieving sustainable employment
     through skills training and employment supports
•    Sign up for an information session and see if this program is right for you!
•    Eligibility: ages 55 and over
    ✓ 10-Week Program              ✓ Transportation Support          ✓ Skills Training/Upgrading
    ✓ Support Plan                 ✓ Job Search Support
COVID-19 Update: This program is online
Phone: 604-220-7183 or 604-818-1082 | Email: jobfutures@ywcavan.org
https://ywcavan.org/job-futures

YWCA Tech Link
Industries: (IT and Tech)
 •   Receive training and work experience providing IT Helpdesk Specialist services
 •   Provides EI-eligible internationally-trained professionals or Canadians with limited work
     experience, with training and work experience in tech
 •   Must be a Permanent Resident or Canadian Citizen living in Metro Vancouver
    ✓ Mentorship/Coaching           ✓ Job Search Support           ✓ Skills Training/Upgrading
 Address: Now online
 Phone: 778-990-4856 | Email: techlink@ywcavan.org
 https://ywcavan.org/techlink
                                                     11
Volunteering
Do you want to find volunteer opportunities?
Broadway Youth Resource Centre Youth Volunteer Program
•  Offers Vancouver youth aged 13-24 one-to-one support to empower youth leadership in the
   community through placement in volunteer activities such as gardening, social media, kitchen,
   Youth Action Committee, and special events
•  Eligibility: Ages 13-24
        ✓ Training Provided
Address: 2455 Fraser Street, Vancouver BC, V5T 1T1
Phone: 604-709-5720 | Email: byrc@pcrs.ca
https://pcrs.ca/our-services/byrc-youth-volunteer-program/

Canadian Mental Health
•  Build skills, learn more about mental health and meet new people
•  Please fill out an application at your nearest branch
      ✓ Interview needed                ✓ Reference needed
 Address: Suite 905 – 1130 West Pender St., Vancouver BC, V6E 4A4
 Phone: 604-688-3236
 https://cmha.ca/get-involved/volunteer

Charity Village
•  The top Canadian source for nonprofit jobs, training and volunteer opportunities
Phone: 1-800-610-8134 | Email: help@charityvillage.com
https://charityvillage.com/app/volunteer-listings

City of Vancouver
•   The City and Park Board have a diverse range of volunteer opportunities to fit your goals, skills
    and schedule
•   Take a quiz and find your volunteer match: https://vancouver.ca/people-
    programs/volunteering.aspx

                                                  12
Volunteering
DTES Women's Centre Skills Development Program
•  Empowers women who live in the Downtown Eastside for overall life improvement
•  Women build individual and collective capacity for ownership, leadership, and positive
   change
•  Opportunities Include:
    ✓ Clothing Room Attendant                       ✓ Street Market Vendor
    ✓ Food Prep and Service                         ✓ Workshop Facilitator
    ✓ Receptionist                                  ✓ Participation on hiring and fundraising
    ✓ Shelter Support Worker                          committees and special events
 Hours: Tuesday, Thursday: 10am - 5pm; Wednesday: 11am - 5pm
 Address: 302 Columbia Street, Vancouver BC, V6A 4J1
 Phone: 604-681-8480 | Email: engagement@dewc.ca
 http://dewc.ca/programs/skills-and-development

Go Volunteer
•   GoVolunteer.ca website is easy to use and lists hundreds of volunteer opportunities
Address: 1183 Melville St., Vancouver BC, V6E 2X5
Phone: 604-875-9144 | Email: info@govolunteer.ca
https://www.govolunteer.ca/

Museum of Vancouver
•   Lead educational programs, do research or data administration, or help at special events
Address: 1000 Chestnut Street, Vancouver BC, V6J 3J9
https://museumofvancouver.ca/volunteer-opportunities

My Sister's Closet
•   Retail, promotions marketing, and merchandising are just a few of the opportunities at Battered
    Women's Support Services' retail program
COVID-19 Update: Seymour location is currently closed.
Address: 1830 Commercial Drive, Vancouver BC, V5N 4A5
Phone: 604-687-0770 or 778-996-5451 | Email: mrsp@bwss.org
https://www.bwss.org/take-action/volunteer/

Mom2Mom Child Poverty Initiative Society
•  Join a community of women who care for one another while modelling strength, personal
   responsibility, and integrity
•  Volunteers give their time, compassion, stability and consistency, and serve as role models
   and nurturing friends who can walk the journey of motherhood with our moms
Address: #500 - 610 Main Street, Vancouver BC, V6A 2V3
Phone: 604-343-6514 | Email: info@m2mcharity.ca
https://www.m2mcharity.ca
                                            13
Volunteering
Society for the Prevention of Cruelty to Animals (SPCA)
•    From dog walking to fundraising to special events, the SPCA offers a range of volunteer
     opportunities
         ✓ Attend an interview or info session       ✓ Training Provided
Address: 1245 East 7th Ave., Vancouver BC, V5T 1R1
Phone: 604-681-7271
https://spca.bc.ca/ways-to-help/volunteer/

Volunteer Vancouver
•   Provides volunteer information and listings of opportunities in your local community
Email: info@volunteeringvancouver.ca
https://volunteeringvancouver.ca/volunteer-opportunities/

 16                                              14
Learning, Training and Skills
 Do you want to learn a new skill, or further your learning or training?

Active Career Connect and Engagement Project
•    Connects Internationally Trained Immigrants (ITIs) to employment opportunities that enhance
     their self-sufficiency to develop their careers in Canada
•    Paid work placement, support and guidance, and networking opportunities
•    Offers services online and information sessions every Tuesday morning
•    Eligibility: Internationally Trained Professional; a permanent resident or Canadian citizen
         ✓ Paid Work Experience            ✓ Mentorship/Coaching
 Phone: 604-684-1628 | Email: info@success.bc.ca
 https://successbc.ca/accep/

 Advanced Literacy and Essential Skills in the Workplace
 Industries: (IT and Tech) (ESL)
 •   Oral and written communication skills for IT professionals
 •   Eligibility: Permanent Resident, naturalized Canadian citizen or refugee
 Address: 601 – 333 Terminal Ave. Vancouver BC, V6A 4C1
 Phone: 604-684-2504 | Email: ales@issbc.org
 https://issbc.org/our-services/aleswork

Baristas Training Program
Industries: (Food Services)
•    Provides life skills guidance, employment skills coaching, training certifications, and work
     experience with Starbucks in preparation for employment
•    Eligibility: Ages 16-30; lives in the Lower Mainland; able to attend each class via Zoom with
     video and audio
      ✓ Course length: 5 weeks            ✓ Paid Training     ✓ Paid Work Experience
COVID-19 Update: Now online. Please connect by phone or email if you have questions
Phone: 604-999-2301 | Email: baristas@pcrs.ca
https://pcrs.ca/service-types/employment/

Career Paths for Skilled Immigrants
Industries: (Food Services) (Customer Service)
•    Assists skilled immigrants with experience in sales and service occupations (corporate sales
     management, retail and wholesale trade management, and restaurant and food service
     management) to obtain employment in their field
•    Financial support for skill enhancement, career planning, language training and networking
•    Eligibility: Permanent Resident or awaiting PR Status, or a convention refugee and protected
     person outside Canada
        ✓ Job Search Support             ✓ Mentorship/Coaching
 Address: 8153 Main St. Vancouver BC, V5X 3L2 (Vancouver office)
 Phone: 604-596-7722 | Email: careerpaths@pics.bc.ca
 https://pics.bc.ca/programs/employment/career-paths-for-skilled-immigrants/
                                                   15
Learning, Training and Skills
Coast Learning Centre: Basic Education Courses
Industries: (English, Math, Computer Skills)
•   Gr. 3-8 equivalency courses
      ✓ Course length: 2 classes per week
Address: 295 E 11th Ave., Vancouver BC, V5T 2C4
Phone: 604-675-2363
https://www.coastmentalhealth.com
Common Thread – Threadworks
Industries: (Craftmanship)
•   Equips participants who have complex health and social challenges with sewing skills so
    that they can find employment or establish a home-based business
Address: #340-1275 Venables Street, Vancouver BC, V6A 2C9
Phone: 604-736-2113 ext. 3 | Email: training@commonthread.ca
www.commonthread.ca/

 D.I.C.E.D Culinary School
 Industries: (Food Services)
 •    Gives students an edge in gaining employment through the local workforce and integration
      into the community
       ✓ Course length: 50 weeks        ✓ Job Placement
Address: 1508 East 3rd Ave. Vancouver BC, V5N 1G9
Phone: 778-997-8057 | Email: don.guthro@northshoreculinaryschool.com
https://onlineculinaryschool.ca/
 Employ to Empower Development Program
 Industries: (Small Business Training)
 •    An interactive curriculum to help DTES residents learn basic business knowledge to make
      their business idea or product become a reality
 •    Topics include how to write a business plan, marketing, social media, selling online,
      cashflow and budgeting
     ✓ Course length: 9 weeks          ✓ Skills Training/Upgrading        ✓ Soft Skill Development
                                       ✓ Business Development Courses ✓ Mentorship/Coaching
Address: 405-268 Keefer Street, Vancouver BC, V6A 1X5
Phone: 778-928-1221 | Email: christina@employtoempower.com
https://employtoempower.com/entrepreneurship/

                                                 16
Learning, Training and Skills
 HAVE Culinary Training Society – Culinary Training Program
 Industries: (Food Services)
 •   Struggling to find stable employment because you face challenges with a physical disability,
     mental health, poverty, addiction or homelessness? HAVE provides culinary job training and
     work opportunities to individuals in Vancouver who experience barriers to employment.
 •   Learn cleaning, prepping and cooking skills
 •   Come down to 374 Powell Street between 8am and 2pm to meet with our Counsellor & Job
     Developer
 •   Intake is ongoing and classes start each Monday
     ✓ Course length: 8 weeks         ✓ Job Search Support         ✓ Ongoing Support
     ✓ Free Meals                     ✓ Transportation Support     ✓ Work gear provided
Address: 374 Powell Street, Vancouver BC, V6A 1G4
Phone: 604-696-9026 | Email: info@have-cafe.ca
https://www.have-cafe.ca/8-week-culinary-training-program
 HAVE Culinary Training Society – ITA Professional Cook 1 Certification Program
 Industries: (Food Services)
 •   For students who want to further their culinary training, we offer support in finding funding for
     post-secondary schools or finding places with employers that offer apprenticeship programs
 •   HAVE provides culinary job training and work opportunities to individuals in Vancouver who
     experience barriers to employment, including physical disabilities, mental health, poverty,
     addiction and/or homelessness
     ✓ Course length: 28 weeks         ✓ Transportation              ✓ Mentorship/Coaching
     ✓ Job Search Support              ✓ Free Meals                  ✓ Work gear provided
Address: 374 Powell Street, Vancouver BC, V6A 1G4
Phone: 604-696-9026 | Email: info@have-cafe.ca
https://www.have-cafe.ca/ita-professional-cook-1-program

Intercultural Logistics and Transportation Operations Project              55+
Industries: (Self-Employment) (Job Readiness)
•   Do you want to learn skills to run your own business in the Transportation Operations industry?
    Includes: Employment readiness training, career exploration, job shadowing/work experience,
    business plan writing, occupational skills training, employment/business supports, strengthened
    job search experience, development of work action plan and networking opportunities
•   Eligibility: Ages 55 and older; not in full time school; underemployed/unemployed/precariously
    employed; legally entitled to work in Canada; job motivated and ready
    ✓ Course length: 8 weeks        ✓ Coaching/Mentorship               ✓ Class 4 Restricted and
    ✓ Job Search Support            ✓ First Aid training                  Unrestricted License

Address: 8153 Main St, Vancouver BC, V5X 3L2 (Vancouver office)
Phone: 604-596-7722 ext. 124 | Email: manjinder.thandi@pics.bc.ca
https://pics.bc.ca/programs/employment/iltop-55/

                                                   17
                                                                                              15
Learning, Training and Skills
 Leadership Education and Development (LEAD)
 •  Helps empower newcomer women to gain confidence and become active in their community
 •  Classes and guest speakers explore topics such as the financial skills, goal setting and
    career planning, the Canadian government, health care, and volunteerism
 •  Eligibility: Newcomer women who speak enough English (CLB 5) and are interested in self-
    development, curious about job-readiness, training, or higher education
         ✓ Course length: 2 classes a week
 Address: Now online via zoom
 Phone: 604-298-5888 | Email: programs@pirs.bc.ca
 https://pirs.bc.ca/programs-services/lead/

Migrant Worker's Program
•   Migrant and foreign worker's occupational health and safety program
•   Customized workshops and educational sessions in the worker's first language
•   Participants learn about their legal protections, rights and responsibilities, hazard identification
    and the workers compensation system
•   Eligibility: Must be a migrant worker
Address: 200-5118 Joyce Street, Vancouver BC, V5R 4H1
Phone: 604-433-1453 | Toll Free: 1-888-223-5669 | Email: ohsadmin@bcfed.ca
https://www.healthandsafetybc.ca/programs/migrant-workers/

Mission Possible Employment Readiness
Program for Training and Supportive
Transitional Employment
Industries: (Job-Readiness) (Community
Cleaning)
•   Offers pre-employment training, coaching
    and support to help you achieve your goals
•   Information sessions are held every
    Wednesday at 1 pm (self-identified women
    only) or Thursday at 1 pm (all genders) at
    648 East Hastings St.
•   Spots are limited so please sign up online,
    call or email the office to reserve a spot!
        ✓ Paid Training
        ✓ Job Placement
        ✓ Free Meals (weekends)
        ✓ Mentorship/Coaching
        ✓ Flexible Schedule
Address: 648 East Hastings Street, Vancouver BC, V6A 1R1
Phone: 604-253-4469| Email: office@mission-possible.ca
https://www.mission-possible.ca/what-we-do/employment-readiness-program
                                             18
Learning, Training and Skills
Native Education College – The Essentials: Skills, Culture, Knowledge
Industries: (Administration) (Security) (Small Business Training) (Computer Skills)
•   Tuition-free job training, group activities and independent studies to help enhance skills for
    better opportunities at school, work and life
•   Cultural teachings are a component of the program and designed to encourage students to
    share with and learn from others as well as celebrate the diverse Indigenous nations they are
    from
•   Attend 1 mandatory info session and submit an online application
•   Email a statement of interest in the program and resume to Amanda (akai@necvancouver.org)
        ✓ Job Search Support              ✓ Transportation Support        ✓ Childcare support
 COVID-19 Update: Please attend an online info session (held every Tuesday at 2pm). Classes
 are currently being held online.
 Address: 285 East 5th Avenue, Vancouver BC, V5T 1H2
 Phone: 604-873-3761 Ext. 333 | Email: akai@necvancouver.org
 http://www.necvancouver.org/programs/business/the-essentials-skills-culture-knowledge

 Newcomer Preparation and Training (YMCA of Greater Vancouver)
 •  Offers support and helps you prepare to take the Canadian Citizenship Test
 •  Eligibility: Must be a permanent resident
       ✓ Course length: 10 weeks
Address: 955 Burrard St, Vancouver BC, V6Z 1Y2
Phone: 778-990-4856 | Email: connnections@gv.ymca.ca
https://www.gv.ymca.ca/immigrant-services

Sarah Mclachlan School of Music             55+
Industries: (Music)
•    We offer a full spectrum of music programming and learning resources for youth and seniors
•    Please apply online
Address: 138 E 7th Ave, Vancouver BC, V5T 1M6
Phone: 604-709-4415 or 778-870-3166
https://www.sarahschoolofmusic.com/

Refugee Employment Services
•  Provides one-on-one information sessions to discuss job development options and work skills,
   help with the job search and preparation, and referrals for additional supports
•  Eligibility: Must be a permanent resident
COVID-19 Update: We are providing services by phone, email and online.
Phone: 236-668-5629 | Email: res@mosaicbc.org
https://www.mosaicbc.org/services/employment/refugee-employment-services/

                                                19
Learning, Training and Skills
SHIFT
Industries: (Food Services)
•    Provides youth with the skills and training to be able to work in culinary jobs
•    Includes training, certifications, mentorship, work experience with experts in the field, and
     job search support
•    Eligibility: Ages 16-24
      ✓ 8-Week program                  ✓ Mentorship/Coaching           ✓ Job search support
      ✓ Skills training/Upgrading
 Address: 2455 Fraser Street, Vancouver BC, V5T 1Y1
 Phone: 604-709-5720 | Email: byrc@pcrs.ca
 https://pcrs.ca/service-types/employment/

Self-Employment for Newcomers
Industries: (Self Employment)
•   Offers immigrants and newcomers the opportunity to become a small business owner
•   Eligibility: Must be a Permanent Resident, Protected Person or a Convention Refugee
    ✓ Course length:10 weeks,            ✓ Transportation support       ✓ Childcare support
       requires 2 days a week            ✓ Job placement                ✓ Support plan
Note: Please apply online
https://www.gv.ymca.ca/immigrant-services

Small Business BC
Industries: (Self-Employment)
•   Provides those looking to be self-employed with products, resources and services to assist
    successful entry into small business ventures
     ✓ Free Resources
COVID-19 Update: Closed for in-person visits but all services are available by phone or email.
Address: 54 - 601 West Cordova Street, Vancouver BC, V6B 1G1
Phone: 604-775-5525 | Email: askus@smallbusinessbc.ca
https://smallbusinessbc.ca
Squamish First Nations Training & Trades Centre
 Industries: (Trades)
•    Training in a variety of trades including carpentry and plumbing
   ✓ Tuition Free                      ✓ Mentorship/Coaching          ✓ Free Meals
   ✓ No reference/resume               ✓ Transportation               ✓ Paid Training
       needed                          ✓ Job Search Support           ✓ Work gear provided
COVID-19 Update: Please call ahead for intake.
Hours: Monday - Friday: 8am - 4pm
Address: 3-1500 Railway St, North Vancouver BC, V7J 1B5
Phone: 604-980-7946 | Email: tradescentre@squamish.net
https://www.squamish.net/government/departments/service-delivery/employment-
training/squamish-nation-trades-centre/
                                                   20
Learning, Training and Skills
TechWomen
Industries: (IT and Tech)
•   Introductory web development and design, and technical language skills for the digital industry
•   8 weeks of language training, 5-10 weeks coding & design classes, and an 8-week practicum
•   Eligibility: Must be a woman who is a landed immigrant, caregiver (with open work permit),
    refugee claimant or naturalized citizen with basic computer skills and CLB 6 or higher
         ✓ Skills Training/Upgrading
Address: 2610 Victoria Dr. Vancouver BC, V5N 4L2
Phone: 604-684-2561 | Email: techwomen@issbc.org
https://issbc.org/our-services/techwomen

This Way Ahead
Industries: (Retail)
•   Gain life and employment-related skills to help prepare for paid employment
•   Course Length: 10-week part-time internship in retail store plus workshops once per week
•   Eligibility: Ages 16-24
Phone: 236-888-4756 | Email: GAPtraining@pcrs.ca
http://pcrs.ca/our-services/way-ahead-gap-program/

UBC Learning Exchange
•  Industries: (Computer Skills)
•  Drop-ins and free workshops to develop computer skills
•  Course Length: 4 weeks (See online schedule for various Tech Cafe times and locations)
•  Workshops every Tuesday and Thursday, 9:30 am to 11:30 am
COVID-19 Update: Open Tuesdays and Thursdays for computer use, other programs online.
Hours: Tuesday: 10:30am - 12:30pm; Thursday: 1:30pm – 3:30pm
Address: 612 Main Street, Vancouver BC, V6A 2V3
Phone: 604-408-5164 | Email: learning.exchange@ubc.ca
https://learningexchange.ubc.ca/

YMCA Child Care Career Exploration
Industries: (Early Childhood Education)
•    Participants meet childcare professionals, strengthen communication skills, and receive one-to-
     one support with resume writing and/or education planning
•    Offers optional volunteering placements with childcare centres
•    Registration required; applications are accepted year-round
•    Eligibility: Ages 19 years or older; must be a permanent resident
   ✓ Course length: 10 weeks         ✓ Resume Writing                ✓ Skills Training/Upgrading
                                     ✓ Mentorship/Coaching
 Address: 955 Burrard Street, Vancouver BC, V6Z 1Y2
 Phone: 604-374-5465| Email: connections@gv.ymca.ca
 https://www.gv.ymca.ca/employment-services
                                                    21
Learning, Training and Skills
 YMCA Digital Literacy Exchange
 Industries: (Computer Skills)
 •   1-hour workshops get you comfortable with the digital world
 Covid-19 update: All appointments (or classes or workshops) are now online.
 Phone: 604-939-9622| Email: ydigital@gv.ymca.ca
 https://www.gv.ymca.ca/employment-services
 YMCA Early Childhood Education Assistant Training
 Industries: (Early Childhood Education)
 •   Provides training for jobs in Early Childhood Education to young adults
 •   Includes job experience in two practicums through YMCA childcare centres
 •   Eligibility: Ages 18-29; Must have completed English 12; be unemployed or precariously
     employed; a Canadian citizen, permanent resident or confirmed refugee
     ✓ Skills Training/Upgrading                      ✓ Mentorship/Coaching
 Address: 955 Burrard Street, Vancouver BC, V6Z 1Y2
 Phone: 778-386-0853| Email: eceatraining@gv.ymca.ca
 https://www.gv.ymca.ca/employment-services

 YWCA Accelerate
 Industries: (Administration)(Customer Service)
 •   Supports youth to find work in administration and customer service
 •   Paid training and work experience, follow-up support and professional certifications
 •   Please register online
 •   Eligibility: Ages 15-30; Must be a Canadian citizen, permanent resident or a confirmed refugee
        ✓ Course length: 14 weeks ✓ Ongoing Support               ✓ YWCA additional services
        ✓ Paid Training               ✓ Skills Training/Upgrading
Address: 2nd Floor, 1256 Granville Street, Vancouver, BC V6Z 1M4
Phone: 604-605-4666 | Email: accelerate@ywcavan.org
https://ywcavan.org/accelerate
YWCA Changing Gears - Class 1 Truck Driving Training Program for Women
Industries: (Truck Driving)
•   Get a Class 1 license (for semi-trailer trucks) and training to start your career in transportation
•   WorkBC will cover the cost of transportation and childcare
•   Eligibility: Requires a referral to the program from a WorkBC Centre. Must have Class 5 BC
    driver's licence and be a Canadian citizen or permanent resident, and be age 16 or older.
   ✓ Course length: 23 weeks ✓ Skills Training/Upgrading             ✓ Mentorship/Coaching
Address: 955 Burrard Street, Vancouver BC, V6Z 1Y2
Phone: 604-809-1001| Email: changinggears@ywcavan.org
https://ywcavan.org/programs/employment-programs-services/changing-gears

                                                    22
Learning, Training and Skills
YWCA Gear Up
Industries: (Bike Mechanic)
•   Equips youth with the skills, certification and employer connections to work as a bike mechanic
•   Includes skills development workshops, Level 1 Bike Mechanic Certificate and work experience
•   Eligibility: Ages 16 and older, a Canadian citizen, permanent resident or confirmed refugee
     ✓ Course length: 10 weeks      ✓ Paid Training        ✓ Job Search Support
Address: 2nd Floor, 1256 Granville Street, Vancouver BC, V6Z 1M4
Phone: 604-605-4666 ext. 230 or 604-250-9342 | Email: gearup@ywcavan.org
https://ywcavan.org/gear-up
YWCA Tech Connect Program
Industries: (IT and Tech)
 •   Supports newcomer women with experience in IT to secure careers in the tech industry
 •   Course Length: 10 weeks
 •   Eligibility: Immigrant or refugee women with background and experience in IT; legally entitled
     to work in Canada (permanent residents, confirmed refugee status, or live-in caregivers);
     unemployed or underemployed; proficient in English (CLB 6 or higher)
      ✓ Mentorship/Coaching              ✓ Job Search Support
 Address: Now online
 Phone: 604-216-1670 | Email: techconnect@ywcavan.org
 https://ywcavan.org/tech-connect

 Do you need help learning English?
Community Connections
Industries: (ESL)
•   Offers volunteer experience, English conversation circles, and connects immigrants with a
    volunteer to practice English and learn from
•   Eligibility: PR status, protected person, temporary foreign worker
        ✓ Mentorship/Coaching         ✓ Variety of Workshops
Address: Welcome Centre, 2610 Victoria Dr., Vancouver BC, V5N 4L2
Phone: 604-684-2561 | Email: volunteer.vanrich@issbc.org
https://issbc.org/our-services/community-connections

Community English Classes (Pacific Immigrant Resources Society)
Industries: (ESL)
•    Provides different levels of English language instruction (ESL) for immigrant and refugee women
•    Lessons address the needs of women participants and helps connect them with their community
  Address: Currently online
  Phone: 604-298-5888 | Email: info@pirs.bc.ca
  https://pirs.bc.ca/programs-services/english-language-learning/

                                                  23
Learning, Training and Skills
 EAL/ESL English as Second Language
 Industries: (ESL)
 •    Educates participants about workplace health and safety
 •    Improves language skills while learning about workers' rights in health and safety topics such
      as workplace violence, preventing back injuries, workplace chemicals (WHMIS) and hazards
 •    Course length: 9 weeks, 4 hours weekly
Address: 200-5118 Joyce Street, Vancouver BC, V5R 4H1
Phone: 604-433-1453 or 1-888-223-5669 (toll free) | Email: ohsadmin@bcfed.ca
https://www.healthandsafetybc.ca/programs/eal/

English Conversation Activities               55+
•   Stay active and improve your English – Join if you like to sing, dance, act or play
•   Eligibility: Seniors only, register in person
COVID-19 Update: Open Tuesdays and Thursdays for computer use, other programs are online.
Address: 612 Main Street Vancouver BC, Canada V6A 2V3
Phone: 604-827-2777 | Email: learning.exchange@ubc.ca
https://learningexchange.ubc.ca/community-based-programs/learn-english/

English Conversation Club (YMCA of Greater Vancouver)
Industries: (ESL)
•   Practice English language skills, meet new friends and learn more about life in Canada
•   Trained volunteer facilitators lead small group discussions about Canadian customs and culture
•   Eligibility: Permanent resident or convention refugee
Address: 955 Burrard St, Vancouver BC, V6Z 1Y2
Phone: 778-990-4856 | Email: connections@gv.ymca.ca
https://www.gv.ymca.ca/immigrant-services

 English Conversation Groups
 •   Sessions are 75 minutes long. Must register in person.
 •   6-10 people at a time, led informally by a trained facilitator, 4 levels of ability to choose from
 •   Eligibility: Canadian citizens, immigrants and refugees who are at least 19 years old
COVID-19 Update: Open Tuesdays and Thursdays for computer use, other programs are online.
Address: 612 Main Street Vancouver BC, Canada V6A 2V3
Phone: 604-827-2777 | Email: learning.exchange@ubc.ca
https://learningexchange.ubc.ca/community-based-programs/learn-english/

 Learning in Action
 •    Connect with a volunteer for conversational English
 •    Eligibility: Must be a LINC student (immigrant, private or government sponsored refugee)
 Address: Welcome Centre, 2610 Victoria Dr. Vancouver BC, V5N 4L2
 Phone: 604-684-2561
 https://issbc.org/our-services/learning-in-action

                                                  24
Learning, Training and Skills
First Language Settlement Support
•   Learn about Canada, Canadian social systems and community services that help you and
    your family settle in your new community
•   Eligibility: Immigrants and Sponsored Refugees
    ✓ Multiple Languages        ✓ Variety of Workshops       ✓ Referrals to other service providers
Address: Welcome Centre, 2610 Victoria Dr. Vancouver BC, V5N 4L2
Phone: 604-684-2561 | Email: settlement@issbc.org
https://issbc.org/our-services/first-language-settlement-support

LINC (ISS of BC)
Industries: (ESL)
•    Two types offered: standard LINC and Workplace LINC
•    Learn English (reading, writing, speaking and listening skills) and Canadian culture
•    Eligibility: Permanent resident (government and private sponsored refugees, immigrants)
Address: Welcome Centre, 2610 Victoria Dr. Vancouver BC, V5N 4L2
Phone: 604-684-2561
http://issbc.org/service-types/linc-language-instruction-for-newcomers-to-canada

LINC- Language Instruction to Newcomers to Canada
Industries: (ESL)
•   Basic level English training (conversation, writing and reading) for adult immigrants to Vancouver
•   Conveys essential knowledge for newcomers including: health care, housing, employment,
    banking, legal and political system
•   Eligibility: Permanent resident or person protected under section 95 of the immigration and
    refugee protection act
          Free to students
Address: 842 Thurlow Street, Vancouver BC, V6E 3Z8
Hours: Monday - Thursday: 9:30am - 12:30pm
Phone: 604-708-5100 ext. 1502 | Email: ccarillon@educacentre.com
https://educacentre.com/services-en-immigration/linc/

LINC (MOSAIC)
Industries: (ESL)
•    Free English classes to improve reading, speaking, listening and writin
•    Eligibility: Permanent residents
COVID-19 Update: We are providing services by phone, email and online.
Hours: Monday - Friday: 9am - 5pm
Address: Currently Online
Phone: 604-254 9626 | Email: info@mosaicbc.org
https://www.mosaicbc.org/services/language/childcare/

                                                  25
Learning, Training and Skills
 Moving Forward
 Industries: (ESL)
 •   Learn English while exploring employment, education and training options
 •   Eligibility: Immigrant and refugee women who speak English at an intermediate level
 Address: Currently online
 Phone: 604-298-5888 | Email: info@pirs.bc.ca
 https://pirs.bc.ca/programs-services/english-language-learning/

 UBC Learning Exchange – English Conversation Program
 •    English conversation sessions and activities (for beginners to advanced learners)
 •    Please drop by to register in person in advance
       ✓ 75 Minute lessons
 COVID-19 Update: Open Tuesdays and Thursdays for computer use, other programs online.
 Hours: Tuesday - Thursday: 1:30pm - 4pm
 Address: 612 Main Street, Vancouver BC, V6A 2V3
 Phone: 604-827-2777| Email: learning.exchange@ubc.ca
 https://learningexchange.ubc.ca/

 YMCA Conversation Club
 •   Build English language skills, meet new friends and learn more about life in Canada
 •   Eligibility: Permanent resident or a convention refugee
Hours: Wednesday: 10:30am - 11:30 am, Thursday: 5:30pm - 7pm
Address: Now online
Phone: 778-990-4856 | Email: connections@gv.ymca.ca
https://www.gv.ymca.ca/immigrant-services

YMCA Conversations for Life
•   Supports newcomers to build confidence, language skills, knowledge & intercultural relationships
    through weekly discussions
•   Course length: 4 weeks
•   Eligibility: Permanent resident or convention refugee
Address: Now Online
Phone: 778-990-4856 | Email: connections@gv.ymca.ca
https://www.gv.ymca.ca/immigrant-services

                                                 26
Learning, Training and Skills
Do you want to improve your job-readiness (ie. Resume building, interviewing)?

 Building Bridges
 Industries: (Job-readiness)
 •    Women work in a group setting through collaboration, discovery and sharing
 •    Learn facilitation, leadership, business and general communication skills, public speaking and
      financial literacy skills
 •    Eligibility: Skilled immigrant and refugee women; English level CLB 6 or higher; able to commit
      to a four-month long program, including a 20-hour practicum placement
         ✓ Skills Training/Upgrading
  Address: Now online
  Phone: 604-298-5888 | Email: programs@pirs.bc.ca
  https://pirs.bc.ca/programs-services/building-bridges/

 Career Paths for Skilled Immigrants
 Industries: (Job-readiness) (ESL) (Construction) (Technology)
 •   Access training funds, learn occupation specific language, connect to employers
 •   For newcomers seeking employment in construction and engineering, information technology,
     regulated professions, unregulated professions
 •   Must be a resident of Vancouver
 COVID-19 Update: We are providing services by phone, email and online.
 Phone: 604-590-4021 | Email: careerpaths@issbc.org
 https://issbc.org/service-types/career-paths-for-skilled-immigrants

 Jewish Family Services - Employment Services
 Industries: (Job-readiness)
 •   Employment counsellors work closely with you to develop a job search that's personal,
     flexible and tailored to what you need
 •   Eligibility: Must have Jewish cultural heritage
     ✓ Job Search Support        ✓ Mentorship/Coaching        ✓ Resume Writing
 Address: 201-475 East Broadway, Vancouver BC, V5T 1W9
 Phone: Gloria Mariash, gmariash@jfsvancouver.ca 604-637-3314
 Ralph Perez, rperez@jfsvancouver.ca 604-558-5712
 Email: info@jfsvancouver.ca
 https://www.jfsvancouver.ca/services/employment/

                                               27
Learning, Training and Skills
Job Quest
Industries: (Job-readiness)
•   Provides: personal development workshops; career planning; interview skills training; help
    finding employment; connections to employers, networking events and mentors
•   Eligibility: Must be a permanent resident, refugee (Government-Assisted and Privately-
    Sponsored), refugee claimant or naturalized Canadian citizen
      ✓ Job Search Support        ✓ Mentorship/Coaching         ✓ Resume Writing
Phone: 604-684-3599 | Email: jobquest@issbc.org
https://issbc.org/our-services/jobquest
Settlement and Integration Services
Industries: (Job-readiness) (ESL)
•    Develop English language skills, learn about job opportunities, network and develop professional
     and social networks, and settle into your local B.C. community
•    Must be a permanent resident and/or have a work permit
      ✓ Mentorship/Coaching            ✓ Variety of workshops
 Address: 28 West Pender Street, Vancouver, BC V6B 1R6
 Phone: 604-684-1628
 https://isiponline.ca/service-regions/vancouver

Workplace Connections Mentoring
Industries: (Job-readiness)
•   Connects newcomers to mentors in a variety of professions to assist with resume help, further
    education and cultural differences
•   Please apply online
•   Eligibility: Must be a permanent resident eligible to work in Canada, with 2 years of experience
    in their chosen profession
    ✓ Mentorship/Coaching
COVID-19 Update: We are providing services by phone, email and online.
Phone: 604-254-9626 | Email: mentors@mosaicbc.org
https://www.mosaicbc.org/services/employment/workplace-connections-mentoring/

Workplace Integration for Multi-barriered Individuals
Industries: (Job-readiness)
•   Improve employability through group facilitated job readiness training
•   Financial supports for occupational skills training
•   Eligibility: Unemployed, multi-barriered Canadian Citizens; permanent residents or
    refugees living in BC; and not a full-time student or actively participating in another
    provincially or federally funded labour market program
  ✓ Job Search Support          ✓ Mentorship/Coaching            ✓ Skills Training/Upgrading
Address: #102-8159 Main Street, Vancouver BC, V5X 3L2
Phone: 604 596 7722 ext. 308 | Email: kcchau@pics.bc.ca
https://pics.bc.ca/programs/employment/wimbi/
                                              28
Learning, Training and Skills
YMCA – Youth Beat
Industries: (Job-Readiness)
•   Supports unemployed or underemployed youth who experience mental health barriers to
    obtaining or maintaining employment
•   Includes 5 weeks of training and 12 weeks of support during work placement
•   Eligibility: Ages 15-29
    ✓ Skills Training/Upgrading ✓ Mentorship/Coaching          ✓ Includes YMCA Gym Membership
Address: 955 Burrard Street, Vancouver BC, V6Z 1Y2
Phone: 604-685-8066| Email: youthbeat@gv.ymca.ca
https://www.gv.ymca.ca/employment-services
YWCA FOCUS@Work
Industries: (Job-Readiness)
•   Helps women find their passions and strengths to find meaningful employment
•   Includes online workshops, and up to five one-to-one coaching sessions
•   Please sign up for an online information session first!
    ✓ Course length: 12 weeks         ✓ Resume Writing       ✓ Job Search Support
    ✓ Childcare Support
 Covid-19 Update: All appointments (or classes or workshops) are now online.
 Hours: Monday - Friday: 10am - 12pm
 Phone: 604-699-1788| Email: focus@ywcavan.org
https://ywcavan.org/programs/employment/focus-work

YWCA Strive
Industries: (Job-Readiness)
•   Support youth transitioning or who have transitioned out of foster care
•   Helps with basic life and employability skills to support a successful transition to independence
•   Eligibility: Ages17-24
    ✓ Course length: 4 weeks ✓ Support Plan                     ✓ Job placement
    ✓ Paid Training              ✓ Free Counselling             ✓ YWCA additional services
Covid-19 update: All appointments (or classes or workshops) are now online.
Address: 2nd Floor, 1256 Granville Street, Vancouver BC, V6Z 1M4
Phone: 604-619-8078 | Email: strive@ywcavan.org
https://ywcavan.org/programs/employment/strive

                                                 29
Physical Health
 Do you want help with physical health?

  Babylon by TELUS Health
•     Check symptoms, consult with doctors and access your health records for free on your
      phone, tablet or computer where and when it's convenient for you
•     Doctor consultations for BC residents are covered under the Medical Services Plan (MSP)
•     Download on Google Play or the Apple App Store
       ✓ Check your symptoms ✓ See a doctor (through video) ✓ Get a prescription or referral
  https://www.telus.com/en/bc/health/personal/babylon

 Building Blocks (MOSAIC)
 •   Team of nurses and social workers to help monitor baby's health and development, answer
     questions about feeding, potty training and developmental changes, give ideas on how to play,
     interact and discipline your child and share information on how to prepare them for school
 •   For first-time parents (immigrants and convention refugees) with a baby under 6 months old
 COVID-19 Update: We are providing services by phone, email and online.
 Hours: Monday - Friday: 9am - 5pm
 Address: Currently online
 Phone: Sara at 604-360-3372 or Joanne at 604-562-4938. | Email: info@mosaicbc.org
 https://www.mosaicbc.org/services/family-children-youth/building-blocks-vancouver/

 Catherine White Holman Wellness Centre
 •   Provides low-barrier wellness services to transgender and gender non-conforming people
 •   Free services regardless of citizenship, health insurance or residential address
 •   Services are offered out of REACH Community Health Centre
 •   Please look online for specific clinic dates and times
    ✓ Basic Care                        ✓ Counselling                ✓ Mental Health Services
    ✓ Transgender Services              ✓ STI Treatment              ✓ Substance Use Services
Address: Reach Community Health, 1145 Commercial Dr., Vancouver BC, V5L 3X3
Phone: 604-442-4352 | Email: contactus@cwhwc.com
http://www.cwhwc.com
 Downtown Community Health Centre
 •  Clients must reside in the downtown eastside, and have no other primary care provider
 •  Provides free clinic and referral services, support groups, and a full range of addiction and
    mental health services
 •  ​Clients seeking assessment for methadone & suboxone should drop in during opening hours
      ✓ Basic Care              ✓ Mental Health & Wellness
      ✓ Support Services        ✓ Substance Use Services
 Hours: Monday – Friday: 8:30am - 8pm; Saturday – Sunday: 8:30am - 6pm (including holidays)
 Address: 569 Powell St., Vancouver BC, V6A 1G8
 Phone: 604-255-3151
 http://www.vch.ca/Locations-Services/result?res_id=1360
                                                30