CORK COLLEGE - PRO SPE CTU S 2018 - Cork College of Commerce
Page content transcription
If your browser does not render page correctly, please read the page content below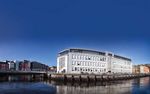 CORK
COLLEGE
O F CO M M E R C E
CORK CITY & SKIBBEREEN

 F U RT H E R   E D U C AT I O N
 www.corkcollegeofcommerce.ie

                P R OS P ECTUS 2018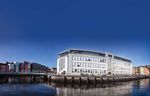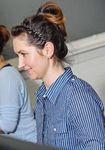 CETB
Foreword
Cork Education and Training Board (CETB) was formed in
2013 through the integration of the Cork City and County
Cork VEC's and in January 2014, what was Fás training
in Cork came under the remit of Cork ETB. For the first
time ever, further education and training (FET) became
part of a single, coherent integrated structure. Cork ETB's
FET services (FET CORK) sit alongside our primary and
post primary services in providing high quality education
and training services which are innovative, responsive and
inclusive. Through Cork ETB there is a pathway for every
learner.

FET Cork is tasked by SOLAS to provide high quality FET
programmes which are responsive to the needs of learners
and the requirements of a changed and changing economy.
Through the varied and diverse programmes and courses
delivered by the colleges and centres that operate under
FET Cork, learners are provided with education and training
opportunities that are designed specifically to provide the
skills and competencies necessary and required to access
the world of work, or to progress on to further studies.
Our courses are recognised and certified by nationally and
internationally recognised awarding bodies, with graduates
highly valued by employers and with direct access links from
many courses into Higher education courses in Universities
and Institutes of Technology, both in Ireland and abroad.
Learners engaging with FET Cork programmes reflect the
fullness of Irish society, in terms of age, experience, gender,
ethnicity and so much more. Participation on a FET Cork
programme is designed to develop the skills, knowledge
and understanding of the individual in an environment
that is supportive and encouraging, where differences and
diversity are recognised and respected. School leavers,
mature learners, learners with a disability and learners who
have come to Ireland to make it their home are welcomed,
supported and encouraged to participate and engage with
our programmes.

Presented in this prospectus are a range of full time
programmes offered by Cork College of Commerce. Within
the diversity of programmes offered I am sure that you will
find something that will provide you with the foundation
and impetus to take the next step in your learning
journey, and that you will have an experience built on our
commitment to high quality teaching and learning in a
supportive environment that will expand your horizons and
provide new opportunities for your future.

                                            John Fitzgibbons
                     Director of Further Education and Training
                            Cork Education and Training Board
Welcome
to your
city centre
campus
We at the College of Commerce hope that among                 We also work hard at supporting your learning
the pages of this prospectus you will find the                with guidance, counseling, study support,
course you have always wanted to pursue. As the               mentoring, disability support, mature student
largest college of Further Education in Ireland we            support and international student support.
provide a very broad range of courses across a
range of disciplines. We are conscious that many
                                                              An attractive canteen, crèche, supervised study
of our students choose a course because they
                                                              hall, open access computer facility and being
want to gain employment in which case we can
                                                              located right in the centre of town also add to
provide recruitment fairs, jobs enterprise seminars
                                                              the attractiveness of student life here making us a
and a whole range of services in our jobs advice
                                                              college of choice.
hub. Many more choose a course because of
the excellent progression opportunities we can
make available. New links with European colleges,             We are ideally located in the heart of Cork City
Links programmes with universities and special                and are a short walk to the main shopping and
arrangements with Institutes of Technology mean               night life area of the city. The bus station and train
that the progression opportunities are high in                station are likewise within easy reach. We really are
quantity and quality. We also work at adding extra            the city's downtown campus.
value to our courses with industry visits, guest
speakers, field trips, leadership programmes and
work experience.                                              We care about your learning, your success and
                                                              your student experience here. We are passionate
                                                              about our college and making it a great experience
Our students are a diverse group from a range                 for you. Quality courses, quality teachers and a
of ages, educational and life experiences and we              huge commitment to the teaching and learning
provide them all with the qualifications to move              process make this a great college and a number
another step forward to their goals. We have                  one choice.
a completely international student population
and we cater for those just leaving second level
education or those stepping back into education
after years of living their lives.

Note:
The college reserves the right to restructure or cancel any course without notice. This prospectus does not infer or impose
any legal obligation on the Cork Education and Training Board or the college Board of Management to provide courses or
other services to students.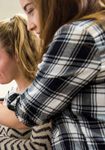 contents
                           Business & Administration      06 – 32

                           Early Childhood Studies        34 – 41

                           Hair, Beauty & Complementary   42 – 51

                           Health & Fitness               52 – 63

                           Information Technology         64 – 69

                           Leaving Certificate            70 – 73

                           Security Studies               74 – 77

                           Tourism Food & Hospitality     78 – 84

           General Information                                86

           Progression to Higher Education                     91

           College Information                                93

           Work Experience                                    95

           Industry Connect                                   96

           West Cork Campus Courses                           99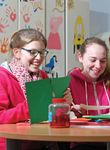 Accounts
                           Administration
                           INTRODUCTION
                           This course provides the knowledge and skills for those who would
                                                                                                 COURSE CONTENT
                           like to work in the accounts administration section of a company.
                           Students gain expertise in general administration and specialize in   Business Administration Skills    5N1610
                           accounts based skills. Students participate in
                                                                                                 Bookkeeping Manual &
                           • Professional guest lectures                                                                           5N1354
                                                                                                 Computerised
                           • Jobs seminar
                                                                                                 Word Processing                   5N1358
                           ENTRY REQUIREMENTS                                                    Teamworking                       5N1367
                           Leaving Certificate, LCA or QQI Level 4. Mature students are
                           exempt from Leaving Certificate requirement. All applicants are
                           interviewed. An offer of a place on this course is contingent on      Work Experience                   5N1356
                           the applicant meeting the entry requirements set out here and
                           satisfactory presentation at interview.                               Spreadsheet Methods               5N1977

                           CERTIFICATION                                                         Payroll Manual & Computerised     5N1546
                           QQI Level 5 Certificate in Business Administration 5M2468
                                                                                                 Digital Presentations             5N0653
                           QQI Component Maths 5N1833 (available as option in the evening
                           for learners requiring Maths for progression).

                           WORK PLACEMENT/EXPERIENCE
                           Students undertake a block work placement of 2 weeks in an office
                           environment.

                           EDUCATION PROGRESSION OPPORTUNITIES
                           CCOC QQI Level 6 Advanced Certificate in Administration 6M5013.
                           Great progression opportunities to UCC and other Higher Education
                           colleges. Special arrangements in place with CIT (CCPS), Tralee IT
                           and Waterford IT for preferential entry for College of Commerce
                           students. Up to 390 CAO points for any Institute of Technology can
                           be attained by successful completion of this course. Please consult
                           our progressions database at
                           https://corkcollegeofcommerce.ie/progressions/ for up to date
                           information.

                           CAREER OPPORTUNITIES
                           Accounts departments, any business office environment. All                         CONTACT
                           students can access the Jobs Advice Hub (see pg. 92). Graduates
                           can subscribe to 'CCOC college jobs register' and CCOC LinkedIn
                                                                                                              DETAILS
                           alumni for up to date vacancies and networking.
                                                                                                       For further information email:
                                                                                                            accounting@ccoc.ie
                                                                                                               (021) 4223807
FET CORK PROSPECTUS 2018

                                                                                                         Course fees outlined on
                                                                                                      www.corkcollegeofcommerce.ie

                                                                                    8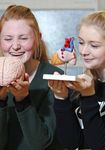 Accounting
                                             Technician
                                            INTRODUCTION
COURSE CONTENT YEAR 1                       This course will allow participants to gain an accounting
                                            qualification that is recognised both nationally and internationally.
Financial Accounting               IAT101   This is a two year course. Students will participate in
                                            • Professional guest lectures
Taxation                          IAT102
                                            • Training in Excel Spreadsheets and Accounts Software
Law & Ethics                      IAT104
                                            ENTRY REQUIREMENTS
Business Management               IAT103    School leavers must have a Leaving Certificate with either:
                                            • At least five O5 grades in 5 Ordinary level subjects (including
Spreadsheets QQI                  5N1977       English and either Mathematics or Accounting),
                                               or
Bookkeeping Manual &
                                  5N1354    • At least two H6 grades in Higher Level subjects and two O5
Computerised QQI
                                               grades in Ordinary level subjects (to include English and either
COURSE CONTENT YEAR 2                          Mathematics or Accounting at either level).
                                            For mature applicants who have reached 21 years of age (by 1st
Advanced Financial Accounting     IAT109    January of the year in which they wish to commence the course),
                                            experience will be considered in lieu of formal qualifications. An
                                            offer of a place on this course is contingent on the applicant
Advanced Taxation                 IAT106
                                            meeting the entry requirements set out here and satisfactory
                                            presentation at interview.
Integrated Accounting Systems     IAT 107

Management Accounting             IAT 108
                                            CERTIFICATION
                                            Certificate for Accounting Technicians (after Year 1)
                                            Diploma for Accounting Technicians (after Year 2 plus two years of
                                            relevant work)
                                            QQI Component Certification

                                            WORK PLACEMENT/EXPERIENCE
                                            Students will undertake a 3 week work placement before the
                                            commencement of their second year.

                                            EDUCATION PROGRESSION OPPORTUNITIES
                                            Excellent progression opportunities to Higher Education colleges.
                                            Special arrangements in place with CIT (CCPS) and Tralee IT for
               CONTACT                      preferential entry for College of Commerce students. Please consult
                                            our progressions database at
               DETAILS                      https://corkcollegeofcommerce.ie/progressions/ for up to date
                                            information.
      For further information email:
           accounting@ccoc.ie               CAREER OPPORTUNITIES
              (021) 4223807                 Accounting Technicians can perform a wide range of finance roles
                                            in industry ranging from accounts assistant roles up to financial
                                                                                                                    FET CORK PROSPECTUS 2018

                                            controller roles. They also can work in an accounting practice
                                            in auditing or taxation roles ranging from junior assistant up to
                                            manager levels. Exemptions may be available from examinations of
                                            some of the professional accountancy bodies.
                                            All students can access the Jobs Advice Hub (see pg. 92).
       Course fees outlined on              Graduates can subscribe to 'CCOC college jobs register' and CCOC
    www.corkcollegeofcommerce.ie            LinkedIn alumni for up to date vacancies and networking

                                                     9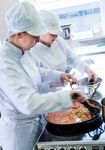 Accounting
                           Technicians
                           Apprenticeship
                           INTRODUCTION
                           This course is geared towards school leavers and more mature
                                                                                                   COURSE CONTENT YEAR 1
                           applicants who are looking for a new professional career. It is a two
                           year programme which combines 'on-the-job' work experience              Financial Accounting              IAT101
                           with academic study. Participants will work at their employers'
                           office four days a week (while paid wages by the employer)              Taxation                          IAT102
                           and attend classes here in the college one day a week over two
                           academic years. Participants graduate as fully qualified Accounting     Law & Ethics                      IAT104
                           Technicians.
                                                                                                   Business Management               IAT103
                           ENTRY REQUIREMENTS
                           Applicants will be recent school leavers who have completed the         COURSE CONTENT YEAR 2
                           Leaving Certificate or employees who wish to work in a finance role.
                           Applicants must be at least 18 years of age on or before the 1st of     Advanced Financial Accounting     IAT109
                           July in the year of entry. Applicants
                           • must have at least O5 grade in Leaving Certificate English and        Advanced Taxation                 IAT106
                              Maths or Accountancy.
                           • should normally have approximately 310 CAO points Applicants          Integrated Accounting Systems     IAT 107
                              who sat the Leaving Certificate before 2017, must have a
                              minimum of 300 CAO points and a D3 in Ordinary Level English         Management Accounting            IAT 108
                              and Maths or Accountancy.
                           Mature applicants (over 23) will be assessed individually to consider
                           eligibility (see www.accountingtechnicianapprenticeship.ie for full
                           details of Entry requirements). Note: Study of Accountancy at
                           Leaving Certificate level is not a requirement. Note: It is at the
                           employer's discretion to enhance the entry criteria for selection.
                           An offer of a place on this course is contingent on the applicant
                           meeting the entry requirements set out here and being offered
                           an apprenticeship contract by a registered employer following an
                           interview process.

                           CERTIFICATION
                           Participants graduate as fully qualified Accounting Technicians, with
                           a QQI Level 6 Advanced Certificate Award.

                           WORK PLACEMENT/EXPERIENCE
                           Students will work at their employer's office for four days per week.
                           The employer led recruitment process is organised and managed
                           by ATI.
                                                                                                                  CONTACT
                                                                                                                  DETAILS
                           EDUCATION PROGRESSION OPPORTUNITIES
                           Successful graduates will receive generous exemptions from study             For further information email:
                           professional accountancy bodies.                                                  accounting@ccoc.ie
                                                                                                                (021) 4223807
FET CORK PROSPECTUS 2018

                           CAREER OPPORTUNITIES
                           Accounting Technicians are qualified accounting professionals
                           employed throughout all levels of finance across the public sector,
                           industry, private accountancy practices and self-employment. They
                           perform a wide range of roles including: Bookkeeping, Financial
                           Accounting, Taxation & Budgeting.
                           On successful completion of the Apprenticeship, a person may                   Course fees outlined on
                           apply to do further study with one of the professional bodies.              www.corkcollegeofcommerce.ie

                                                                                    10
Business

                                          INTRODUCTION
COURSE CONTENT                            This course is a broad based programme providing an excellent
Accounting - Manual &                     grounding in the skills and knowledge required in a modern
                                 5N1348   business setting allowing the student to enter the workplace or
Computerised
                                          progress to Higher Education at the end of the course. Students
Applied Economics                5N1350   participate in
                                          • Optional Chinese or German
Business Administration Skills   5N1610   • Professional guest lectures
                                          • Digital Marketing workshop
Communications                   5N0690

Marketing Practice               5N1400
                                          ENTRY REQUIREMENTS
                                          Leaving Certificate, LCA or QQI Level 4. Mature students are
                                          exempt from Leaving Certificate requirement. All applicants are
Spreadsheet Methods              5N1977
                                          interviewed. An offer of a place on this course is contingent on
                                          the applicant meeting the entry requirements set out here and
Work Experience                  5N1356   satisfactory presentation at interview.

Statistics                       5N2066   CERTIFICATION
Additional Training:-                     QQI Level 5 Certificate in Business Studies 5M2102
CCOC Certificate Chinese (optional)       QQI Component Maths 5N1833 (available as option in the evening
                                          for learners requiring Maths for progression).
German 4N1173 (optional)

                                          WORK PLACEMENT/EXPERIENCE
                                          Students undertake a block work placement of 2 weeks in a
                                          business/industry environment.

                                          EDUCATION PROGRESSION OPPORTUNITIES
                                          CCOC QQI Level 6 Advanced Certificate in Business 6M4985
                                          CCOC QQI Level 6 Advanced Certificate in Administration 6M5013
                                          CCOC QQI Level 6 Advanced Certificate in Tourism and Hospitality
                                          (Tourism with Business) 6M5012
                                          CCOC QQI Level 6 Advanced Certificate in Marketing and Event
                                          Management (Business) 6M4985
                                          Excellent progression opportunities to UCC and other Higher
                                          Education colleges. Special arrangements in place with CIT (CCPS),
             CONTACT                      Tralee IT and Waterford IT for preferential entry for College of
                                          Commerce students. Up to 390 CAO points for any Institute of
             DETAILS                      Technology can be attained by successful completion of this
                                          course. Please consult our progressions database at
      For further information email:      https://corkcollegeofcommerce.ie/progressions/ for up to date
                                          information.
            business@ccoc.ie
             (021) 4223850
                                          CAREER OPPORTUNITIES
                                                                                                               FET CORK PROSPECTUS 2018

                                          Accounts Assistant, Marketing/Sales Representative, Junior Office
                                          Administrator, Customer Service Assistant. All students can access
                                          the Jobs Advice Hub (see pg. 92). Graduates can subscribe to
                                          'CCOC college jobs register' and CCOC LinkedIn alumni for up to
                                          date vacancies and networking.
        Course fees outlined on
     www.corkcollegeofcommerce.ie

                                                   11
Business
                           (International)

                           INTRODUCTION
                           This course is of relevance to those who have an interest in
                                                                                                 COURSE CONTENT
                           business and in the global marketplace. It is designed to enhance
                           understanding of international practice and operations and is a       International Trade Practice     5N2072
                           must for those who want to spread their business wings outside of
                           this country. Students participate in                                 Legal Practice & Procedures      5N1394
                           • Optional Chinese or German
                                                                                                 Marketing Practice               5N1400
                           • Company visits
                           • Professional guest lectures
                                                                                                 Spreadsheet Methods              5N1977

                           ENTRY REQUIREMENTS                                                    Supply Chain Operations          5N2409
                           Leaving Certificate, LCA or QQI Level 4. Mature students are
                           exempt from Leaving Certificate requirement. All applicants are       Business Administration Skills   5N1610
                           interviewed. An offer of a place on this course is contingent on
                           the applicant meeting the entry requirements set out here and
                           satisfactory presentation at interview.                               Communications                   5N0690

                                                                                                 Work Experience                  5N1356
                           CERTIFICATION
                           QQI Level 5 Certificate in International Trade 5M2111                 Additional Training:-
                           QQI Component Maths 5N1833 (available as option in the evening        CCOC Certificate in Chinese (optional)
                           for learners requiring Maths for progression)                         German 4N1173 (optional)

                           WORK PLACEMENT/EXPERIENCE
                           Students undertake a block work placement of 2 weeks in a
                           business/industry environment.

                           EDUCATION PROGRESSION OPPORTUNITIES
                           CCOC QQI Level 6 Advanced Certificate in Business 6M4985
                           CCOC QQI Level 6 Advanced Certificate in Tourism and Hospitality
                           (Tourism with Business) 6M5012
                           CCOC QQI Level 6 Advanced Certificate in Marketing and Event
                           Management (Business) 6M4985
                           Excellent progression opportunities to Higher Education colleges.
                           Special arrangements in place with CIT (CCPS), Tralee IT and
                           Waterford IT for preferential entry for College of Commerce
                           students. Up to 390 CAO points for any Institute of Technology can
                           be attained by successful completion of this course. Please consult
                                                                                                              CONTACT
                           our progressions database at                                                       DETAILS
                           https://corkcollegeofcommerce.ie/progressions/ for up to date
                           information.
                                                                                                       For further information email:
                                                                                                             business@ccoc.ie
                           CAREER OPPORTUNITIES                                                               (021) 4223850
                           Multi-national/Irish companies involved in exporting and importing
FET CORK PROSPECTUS 2018

                           and general supply chain and logistics operations. All students can
                           access the Jobs Advice Hub (see pg. 92). Graduates can subscribe
                           to 'CCOC college jobs register' and CCOC LinkedIn alumni for up to
                           date vacancies and networking.

                                                                                                        Course fees outlined on
                                                                                                     www.corkcollegeofcommerce.ie

                                                                                   12
CPA
                                           Traineeship
                                           INTRODUCTION
COURSE CONTENT                             This executive traineeship involves a full academic year programme
                                 CPA-F1-   followed by a three-month work placement for those ambitious
Management in Organisations                to pursue a career as a professional accountant. Students study
                                 MO
                                           towards the Certificate in Business and Accounting qualification
Business Law & Professional      CPA-      accredited by CPA. It is a great opportunity for students to
Ethics                           F1BLPE    demonstrate to employers their level of knowledge and capabilities
                                 CPA-F1-   and it will equip them with a set of skills for a range of roles in
Economics & Business Planning              business. Applicants in receipt of certain social welfare payments
                                 EPB
                                           may be fully funded on this course and receive a training
                                 CPA-      allowance. Students participate in
Accounting
                                 F1-A
                                           • Professional guest lectures
Bookkeeping Manual &                       • Entrepreneurial skills workshop
                                 5N1354
Computerised

Spreadsheet Methods              5N1977    ENTRY REQUIREMENTS
                                           Leaving Certificate from 2017 onwards
Payroll Manual & Computerised    5N1546    Grade O6 or above in at least 6 papers, three of which must be grade
                                           H5 or higher. Two of the six subjects must be English and Maths.
                                           Leaving Certificate up to 2016
                                           Grade D3 or above in at least 6 papers, three of which must be
                                           grade C3 or above in higher level papers. Two of the six subjects
                                           must be English and Maths.
                                           Mature applicants (over 23) should enquire about eligibility directly
                                           as experience will be considered in lieu of formal qualifications.
                                           An offer of a place on this course is contingent on the applicant
                                           meeting the entry requirements set out here and satisfactory
                                           presentation at interview.

                                           CERTIFICATION
                                           Certificate in Business and Accounting accredited by CPA Ireland.
                                           (This course constitutes one level of the four level professional CPA
                                           programme).
                                           QQI Component Certificate

                                           WORK PLACEMENT/EXPERIENCE
                                           Students will undertake 3 months work placement at the end of
             CONTACT                       the academic year, which is unpaid. However those in receipt of a
                                           training allowance will continue to receive that allowance.
             DETAILS
                                           EDUCATION PROGRESSION OPPORTUNITIES
      For further information email:
                                           As a CPA Accounts Executive, you can continue your studies
           accounting@ccoc.ie              with the CPA qualification on a part time basis and work towards
              (021) 4223807                becoming a qualified Certified Public Accountant.
                                                                                                                   FET CORK PROSPECTUS 2018

                                           CAREER OPPORTUNITIES
                                           Financial Services across the public sector, accountancy practices,
                                           industry, self-employment. All students can access the Jobs Advice
                                           Hub (see pg. 92) Graduates can subscribe to 'CCOC college jobs
                                           register' and CCOC LinkedIn alumni for up to date vacancies and
       Course fees outlined on             networking.
    www.corkcollegeofcommerce.ie

                                                    13
English Language
                           & IT Skills for
                           International Students
                           INTRODUCTION
                           This course is specifically designed for International Students
                                                                                                     COURSE CONTENT
                           to help improve fluency in English and acquire IT and customer
                           care skills. This leads to opportunities to gain employment here          Communications                   5N0690
                           and abroad and also to opportunities for further study within the
                           college and at third level. Students participate in                       Contact Centre Skills            5N1361
                           • State of the art digital language laboratories
                                                                                                     Customer Service                 5N0972
                           • Site visits to contact centres
                           • Mature student support and mentoring
                                                                                                     English as a Second Language     5N1632
                           • Cultural activities
                           • Fluency in English is the main focus of this course                     Spreadsheet Methods or           5N1977
                           • Microsoft Dynamics CRM Package                                          Information Technology &         4N1125
                                                                                                     Computer Applications            4N1112
                           ENTRY REQUIREMENTS                                                        The Internet                     5N1611
                           Applicants will be required to take an assessment to determine
                           their level of competency in the English language. This enables
                                                                                                     Word Processing                  5N1358
                           the college to place students in appropriate classes. An offer of
                           a place on this course is contingent on the applicant meeting the
                           entry requirements set out here and satisfactory presentation at          Work Experience                  5N1356
                           interview.

                           CERTIFICATION
                           QQI Level 5 Certificate in Contact Centre Operations 5M2071
                           QQI Component Maths 5N1833 (available as option in the evening
                           for learners requiring Maths for progression)

                           WORK PLACEMENT/EXPERIENCE
                           Students undertake a block work placement of 2 weeks in a
                           business/industry environment.

                           EDUCATION PROGRESSION OPPORTUNITIES
                           CCOC QQI Level 6 Advanced Certificate in Business 6M4985
                           CCOC QQI Level 6 Advanced Certificate in Administration 6M5013
                           Excellent subsequent progression opportunities to UCC and other
                           Higher Education colleges. Special arrangements in place with CIT
                           (CCPS), Tralee IT and Waterford IT for preferential entry for College                    CONTACT
                           of Commerce students. Up to 390 CAO points for any Institute of
                           Technology can be attained by successful completion of this course.
                                                                                                                    DETAILS
                           Please consult our progressions database at
                           https://corkcollegeofcommerce.ie/progressions/ for up to date                   For further information email:
                           information.                                                                        englishandit@ccoc.ie
                                                                                                                   (021) 4223816
                           CAREER OPPORTUNITIES
FET CORK PROSPECTUS 2018

                           Customer service, contact/call centres, receptionists, and
                           administration positions requiring bi-/multilingual skilled individuals
                           with an awareness of good customer service and excellent
                           telephone technique. All students can access the Jobs Advice
                           Hub (see pg. 92) Graduates can subscribe to 'CCOC college jobs
                           register' and CCOC LinkedIn alumni for up to date vacancies and                  Course fees outlined on
                           networking.                                                                   www.corkcollegeofcommerce.ie

                                                                                      14
Essential IT for
                            the Office
                                           INTRODUCTION
COURSE CONTENT                             This course provides the knowledge and skills for employment
                                           in office administration. Particular emphasis is placed on IT
Office Informatics               5N18295   applications within an office environment. Our new certificate in
                                           Office Informatics provides a new dimension to the programme and
The Internet                     5N1611    assists students in integrating all of the knowledge and skills they
                                           gain into a complete understanding of the office arena. Students
Communications                   5N0690    participate in
                                           • Professional guest lectures
Database Methods                 5N0783    • Jobs seminar

Spreadsheet Methods              5N1977    ENTRY REQUIREMENTS
                                           Leaving Certificate, LCA or QQI Level 4. Mature students are
Work Experience                  5N1356    exempt from Leaving Certificate requirement. All applicants are
                                           interviewed. An offer of a place on this course is contingent on
Word Processing                  5N1358    the applicant meeting the entry requirements set out here and
                                           satisfactory presentation at interview.
Digital Presentations            5N0563

Bookkeeping Manual &
                                           CERTIFICATION
                                 5N1354    QQI Level 5 Certificate in Office Informatics 5M18294
Computerised
                                           QQI Component Maths 5N1833 (available as option in the evening
                                           for learners requiring Maths for progression)

                                           WORK PLACEMENT/EXPERIENCE
                                           Students undertake a block work placement of 2 weeks in an office
                                           environment.

                                           EDUCATION PROGRESSION OPPORTUNITIES
                                           CCOC QQI Level 6 Advanced Certificate in Administration 6M5013
                                           Great progression opportunities to UCC and other Higher Education
                                           colleges. Special arrangements in place with CIT (CCPS), Tralee IT
                                           and Waterford IT for preferential entry for College of Commerce
                                           students. Up to 390 CAO points for any Institute of Technology can
                                           be attained by successful completion of this course. Please consult
                                           our progressions database at
                                           https://corkcollegeofcommerce.ie/progressions/ for up to date
               CONTACT                     information.
               DETAILS                     CAREER OPPORTUNITIES
                                           Any business office environment. Past students have been
      For further information email:       employed in numerous administrative positions such as Apple
        administration@ccoc.ie             Computers, UCC, Cork City Council, Cork County Council and
              (021) 4223825                many other businesses. All students can access the Jobs Advice
                                           Hub (see pg. 92). Graduates can subscribe to 'CCOC college jobs
                                                                                                                  FET CORK PROSPECTUS 2018

                                           register' and CCOC LinkedIn alumni for up to date vacancies and
                                           networking.

        Course fees outlined on
     www.corkcollegeofcommerce.ie

                                                    15
Estate Agency
                           Administration
                           INTRODUCTION
                           This course provides the knowledge and skills for those who would
                                                                                                  COURSE CONTENT
                           like to work in administration in Property Management Services,
                           Auctioneers and Valuers and Property companies. Students gain          Valuation                        5N3928
                           expertise in general administration and specialize in valuation and
                           estate agency practice. Students participate in                        Estate Agency Practice           5N3025
                           • Professional guest lectures
                                                                                                  Business Administration Skills   5N1610
                           • Jobs seminar
                           • Training in myhome.ie software
                                                                                                  Marketing Practice               5N1400
                           • Safety and Health workshop
                                                                                                  Word Processing                  5N1358
                           ENTRY REQUIREMENTS
                           Leaving Certificate, LCA or QQI Level 4. Mature students are           Customer Service                 5N0972
                           exempt from Leaving Certificate requirement. All applicants are
                           interviewed. An offer of a place on this course is contingent on       Work Experience                  5N1356
                           the applicant meeting the entry requirements set out here and
                           satisfactory presentation at interview.
                                                                                                  Spreadsheet Methods              5N1977

                           CERTIFICATION
                           QQI Level 5 Certificate in Business 5M2102
                           QQI Component Maths 5N1833 (available as option in the evening
                           for learners requiring Maths for progression)
                           Certificate in myhome.ie

                           WORK PLACEMENT/EXPERIENCE
                           Students undertake work placement one day per week in
                           partnership with a number of nominated estate agents/auctioneers
                           for the duration of the year. Students are assigned to one of the
                           partnership companies for their placement.

                           EDUCATION PROGRESSION OPPORTUNITIES
                           CCOC QQI Level 6 Advanced Certificate in Administration 6M5013
                           Progression options include BSc (Hons) Property Economics (Val
                           Survey) DT110 (DIT), BSc (Ord) Auctioneering, Valuation & Estate
                           Management- or BSc (Hons) Real Estate (Prop. Val & Management)
                           – LC242 (LIT). Successful candidates are eligible to apply for entry
                           to the IPAV Higher Certificate in Real Estate (Valuation Sale and
                                                                                                               CONTACT
                           Management) part time course in ITT Dublin. Other progression                       DETAILS
                           options to UCC, CIT and other higher education colleges exist,
                           see our Progressions database for details. Please consult our
                           progressions database at                                                     For further information email:
                           https://corkcollegeofcommerce.ie/progressions/ for up to date                   estateagency@ccoc.ie
                           information.                                                                         (021) 4223822
FET CORK PROSPECTUS 2018

                           CAREER OPPORTUNITIES
                           Property Management, estate agencies. All students can access the
                           Jobs Advice Hub (see pg. 92). Graduates can subscribe to 'CCOC
                           college jobs register' and CCOC LinkedIn alumni for up to date
                           vacancies and networking.
                                                                                                         Course fees outlined on
                                                                                                      www.corkcollegeofcommerce.ie

                                                                                   16
FinTech –
Technology for the
Financial Sector
                                          Finance and technology are increasingly interlinked in the modern
COURSE CONTENT                            economy. This financial technology course enables the student to
                                          understand the competencies required to work in that growing
Mobile Technologies              5N0580   financial sector. It enables the student to take subjects that will
                                          introduce them to the area of financial services and supporting
Applied Economics                5N1350   technology so that they will be able to pursue job opportunities
                                          in the sector. Financial Services is an area that is in big demand
                                          throughout the country. Students participate in
Financial Services               5N1383
                                          • Professional guest lectures
Customer Service                 5N0972   • Site visits
                                          • Sales Institute and Marketing Institute event participation
Work Experience                  5N1356   • Digital Presentations workshop
                                          • Entrepreneurial skills workshop
Spreadsheet Methods              5N1977   • Digital Marketing workshop

Business Administration Skills   5N1610
                                          ENTRY REQUIREMENTS
Funds Administration             5N1387   Leaving Certificate, LCA or QQI Level 4. Mature students are
                                          exempt from Leaving Certificate requirement. All applicants are
                                          interviewed. An offer of a place on this course is contingent on
                                          the applicant meeting the entry requirements set out here and
                                          satisfactory presentation at interview.

                                          CERTIFICATION
                                          QQI Level 5 Certificate in Business 5M2102
                                          QQI Component Maths 5N1833 (available as option in the evening
                                          for learners requiring Maths for progression).

                                          WORK PLACEMENT
                                          Students undertake a block work placement of 2 weeks in a
                                          financial services environment.

                                          EDUCATION PROGRESSION OPPORTUNITIES
                                          Excellent progression opportunities to UCC and other Higher
                                          Education colleges. Special arrangements in place with CIT (CCPS),
                                          Tralee IT and Waterford IT for preferential entry for College of
                                          Commerce students. Up to 390 CAO points for any Institute of
             CONTACT                      Technology can be attained by successful completion of this course.
                                          Please consult our progressions database at
             DETAILS                      https://corkcollegeofcommerce.ie/progressions/ for up to date
                                          information.
      For further information email:
            business@ccoc.ie              CAREER OPPORTUNITIES
             (021) 4223850                Financial Services administration, Customer service administration,
                                                                                                                   FET CORK PROSPECTUS 2018

                                          financial advice office administration, Back office financial services
                                          administration,credit union administration.
                                          All students can access the Jobs Advice Hub (see p…..). Graduates
                                          can subscribe to 'CCOC college jobs register' and CCOC LinkedIn
                                          alumni for up to date vacancies and networking.

        Course fees outlined on
     www.corkcollegeofcommerce.ie

                                                   17
FIT–Business
                           Administration
                           Skills
                           INTRODUCTION
                                                                                                   COURSE CONTENT
                           This course provides the student with a range of administration
                           skills necessary to pursue employment opportunities in the public,
                                                                                                   Business Administration Skills   5N1610
                           private or community sector. This course is specifically aimed at
                           those who are currently unemployed, seeking to retrain in order to      Book-Keeping Manual &
                           re-enter the workforce. The shared services sector is beginning to                                       5N1354
                                                                                                   Computerised
                           grow and there are employment opportunities here going forward.
                           Students participate in                                                 Word Processing                  5N1358
                           • Professional guest lectures and site visits
                           • Skillsport online learning                                            Communications                   5N0690
                           • FIT employment supports – CV workshops, interview skills, mock
                              interviews.                                                          Contact Centre Skills            5N1361

                           ENTRY REQUIREMENTS                                                      Work Experience                  5N1356
                           Long term unemployed with no previous educational qualification
                           higher than FETAC/QQI Level 4; applicants should be aged 21             The Internet                     5N1611
                           and over and in receipt of social welfare payment. Applications
                           through FIT at (021) 2428755, www.fit.ie or contact your Local          Spreadsheet Methods              5N1977
                           Employment Network (LES). Application can also be made directly
                           to the college, through the college website. An offer of a place
                           on this course is contingent on the applicant meeting the entry
                           requirements set out here and satisfactory presentation at interview.

                           CERTIFICATION
                           QQI Level 5 Certificate in Business Administration 5M2468. QQI
                           Component Maths 5N1833 (available as option in the evening for
                           learners requiring Maths for progression).

                           WORK PLACEMENT/EXPERIENCE
                           Students undertake a block work placement of 2 weeks in a variety
                           of settings e.g. customer service, back office or shared services.
                           Students are encouraged to find their own work experience and will
                           be supported by FIT in this effort. During the course FIT personnel
                           provide backup for work experience, mentor the learners and
                           provide follow up after the work experience has been completed.

                           EDUCATION PROGRESSION OPPORTUNITIES
                           CCOC Advanced Certificate in Advanced Administration 6M5013                            CONTACT
                           Excellent progression opportunities to UCC and other Higher                            DETAILS
                           Education colleges. Special arrangements in place with CIT (CCPS),
                           Tralee IT and Waterford IT for preferential entry for College of
                                                                                                         For further information email:
                           Commerce students. Up to 390 CAO points for any Institute of
                           Technology can be attained by successful completion of this course.                FITcourses@ccoc.ie
                                                                                                                 (021) 4223836
FET CORK PROSPECTUS 2018

                           CAREER OPPORTUNITIES
                           Graduates are well placed to take up positions in either back
                           or front office administration and customer service within any
                           organization. Graduates have found employment in retail, customer
                           care and general administration. All students can access the Jobs
                           Advice Hub (see p…..). Graduates can subscribe to 'CCOC college
                           jobs register' and CCOC LinkedIn alumni for up to date vacancies               Course fees outlined on
                           and networking.                                                             www.corkcollegeofcommerce.ie

                                                                                    18
HR
                      Administration
                                         INTRODUCTION
COURSE CONTENT                           This course provides students with skills and knowledge specifically
                                         for the Human Resources area within the administration sector.
Human Resources                 5N3586   An introduction to the areas of recruitment, staff training and
                                         development, the rights and responsibilities of employers plus other
Information & Communication
                                5N1952   general industrial relations issues are covered in the course. The
Systems
                                         students participate in
Word Processing                 5N1358   • Professional guest lectures
                                         • Microsoft Outlook workshop
Employment Law                  5N3785   • Jobs seminar
                                         • Data Protection workshop
Communications                  5N0690

Spreadsheet Methods             5N1977
                                         ENTRY REQUIREMENTS
                                         Leaving Certificate, LCA or QQI Level 4. Mature students are
                                         exempt from Leaving Certificate requirement. All applicants are
Database Methods                5N0783
                                         interviewed. An offer of a place on this course is contingent on
                                         the applicant meeting the entry requirements set out here and
Work Experience                 5N1356   satisfactory presentation at interview.

Payroll Manual & Computerised   5N1546   CERTIFICATION
                                         QQI Level 5 Certificate in Information Processing 5M2067
                                         QQI Component Maths 5N1833 (available as option in the evening
                                         for learners requiring Maths for progression).

                                         WORK PLACEMENT/EXPERIENCE
                                         Students undertake a block work placement of 2 weeks in an office
                                         environment.

                                         EDUCATION PROGRESSION OPPORTUNITIES
                                         CCOC QQI Level 6 Advanced Certificate in Administration 6M5013
                                         (Advanced HR Administration)
                                         Excellent progression opportunities to UCC and other Higher
                                         Education colleges. Special arrangements in place with CIT (CCPS),
                                         Tralee IT and Waterford IT for preferential entry for College of
                                         Commerce students. Up to 390 CAO points for CIT can be attained
                                         by successful completion of this course. Please consult our
            CONTACT                      progressions database at
            DETAILS                      https://corkcollegeofcommerce.ie/progressions/ for up to date
                                         information.

     For further information email:
                                         CAREER OPPORTUNITIES
       administration@ccoc.ie
                                         This course will lead to employment opportunities in the
             (021) 4223825               recruitment, human resource and personnel departments in a
                                                                                                                FET CORK PROSPECTUS 2018

                                         variety of companies. Successful graduates of the course will
                                         be fully qualified to take up employment is any modern office
                                         environment.
                                         All students can access the Jobs Advice Hub (see pg. 92).
                                         Graduates can subscribe to 'CCOC college jobs register' and CCOC
                                         LinkedIn alumni for up to date vacancies and networking.
       Course fees outlined on
    www.corkcollegeofcommerce.ie

                                                  19
Legal
                           Administration
                           INTRODUCTION
                                                                                                   COURSE CONTENT
                           This course is of value to those who are interested in working as
                           Legal Administrators or who would like to prepare for a career
                                                                                                   Family Law                         5N3786
                           in the legal profession by progressing to Higher Education. It is a
                           useful pre-university option. The students learn all of the pertinent
                           legal terms desirable to work in a legal office, receive a good         Criminal Law                       5N3787
                           grounding in basic law and a feel for the specialism they have
                           chosen. Students participate in                                         Audio Transcription                5N1549
                           • Professional guest lectures
                           • Training in Case Management System, Legal Evolve                      Business Law                       5N2091
                           • Participation in Law Workshop in UCC
                                                                                                   Communications                     5N0690
                           • Court visits
                                                                                                   Legal Practice & Procedures        5N1394
                           ENTRY REQUIREMENTS
                           Leaving Certificate, LCA or QQI Level 4. Mature students are            Text Production                    5N1422
                           exempt from Leaving Certificate requirement. All applicants are
                           interviewed. An offer of a place on this course is contingent on
                                                                                                   Work Experience                    5N1356
                           the applicant meeting the entry requirements set out here and
                           satisfactory presentation at interview.                                 Additional Training:-
                                                                                                   CCOC Certificate in Legal Evolve
                           CERTIFICATION
                           QQI Level 5 Certificate in Legal Studies 5M3789
                           QQI Component Maths 5N1833 (available as option in the evening
                           for learners requiring Maths for progression).

                           WORK PLACEMENT/EXPERIENCE
                           Students will undertake a block placement of two weeks in the
                           administrative offices of legal firms.

                           EDUCATION PROGRESSION OPPORTUNITIES
                           CCOC QQI Advanced Certificate in Legal Administration (Business
                           6M4985)
                           Excellent progression opportunities to UCC and other Higher
                           Education colleges. Special arrangements in place with CIT (CCPS),
                           Tralee IT and Waterford IT for preferential entry for College of
                           Commerce students. Up to 390 CAO points for any Institute of
                           Technology can be attained by successful completion of this                            CONTACT
                           course. Please consult our progressions database at                                    DETAILS
                           https://corkcollegeofcommerce.ie/progressions/ for up to date
                           information.
                                                                                                         For further information email:
                           CAREER OPPORTUNITIES                                                                  legal@ccoc.ie
                           As a graduate of this course you can pursue careers in a range of                     (021) 4223822
FET CORK PROSPECTUS 2018

                           area including legal secretary, legal researcher, paralegal work and
                           general administration.
                           All students can access the Jobs Advice Hub (see pg. 92).
                           Graduates can subscribe to 'CCOC college jobs register' and CCOC
                           LinkedIn alumni for up to date vacancies and networking.

                                                                                                          Course fees outlined on
                                                                                                       www.corkcollegeofcommerce.ie

                                                                                     20
Logistics &
                                          Distribution
                                          INTRODUCTION
COURSE CONTENT                            This course introduces Supply Chain Management and will enable
                                          the student to develop an understanding of the movement and
Freight Forwarding               5N2728   storage of goods from the point of ordering raw materials to point
                                          of sales. It gives a comprehensive understanding of all of the factors
Inventory Control                5N2726   involved including the Safety and Health issues that arise as a part
                                          of the work. Students participate in
Purchasing                       5N2727   • Professional guest lectures and site visits
                                          • Safety & Health workshop
Spreadsheets Methods             5N1977
                                          • Safe Pass Training
                                          • Logistics & Distribution conferences.
Warehousing                      5N2725

Communications                   5N0690   ENTRY REQUIREMENTS
                                          Leaving Certificate, LCA or QQI Level 4. Mature students are
Work Experience                  5N1356   exempt from Leaving Certificate requirement. All applicants are
                                          interviewed. An offer of a place on this course is contingent on
                                          the applicant meeting the entry requirements set out here and
Supply Chain Operations          5N2409
                                          satisfactory presentation at interview.
Additional Training:-
CCOC Manual Handling Training and         CERTIFICATION
Certification                             QQI Level 5 Certificate in Logistics and Distribution 5M2767
Safe Pass Certification (SOLAS)           QQI Component Maths 5N1833 (available as option in the evening
                                          for learners requiring Maths for progression).

                                          WORK PLACEMENT/EXPERIENCE
                                          Students undertake work placement one day per week in
                                          partnership with a number of nominated logistics/distribution
                                          companies for the duration of the year. Students are assigned to
                                          one of the partnership companies for their placement.

                                          EDUCATION PROGRESSION OPPORTUNITIES
                                          CCOC QQI Level 6 Advanced Certificate in Tourism and Hospitality
                                          (Tourism with Business) 6M5012
                                          CCOC QQI Level 6 Advanced Certificate in Marketing and Event
                                          Management (Business) 6M4985
              CONTACT                     Excellent progression opportunities to UCC and other Higher
                                          Education colleges. Special arrangements in place with CIT (CCPS),
              DETAILS                     Tralee IT and Waterford IT for preferential entry for College of
                                          Commerce students. Up to 390 CAO points for any Institute of
                                          Technology can be attained by successful completion of this
      For further information email:      course. Please consult our progressions database at
            logistics@ccoc.ie             https://corkcollegeofcommerce.ie/progressions/ for up to date
              (021) 4223807               information.
                                                                                                                   FET CORK PROSPECTUS 2018

                                          CAREER OPPORTUNITIES
                                          Opportunities may arise to work in purchasing administration
                                          and buying, supply chain analysis, warehouse administration and
                                          management, export/import industries, customer service and
                                          transport administration. All students can access the Jobs Advice
       Course fees outlined on            Hub (see pg. 92). Graduates can subscribe to 'CCOC college jobs
    www.corkcollegeofcommerce.ie          register' and CCOC LinkedIn alumni for up to date vacancies and
                                          networking.
                                                   21
Marketing with
                           Advertising &
                           Public Relations
                           INTRODUCTION
                                                                                                COURSE CONTENT
                           This course aims to provide students with the necessary
                           specialist knowledge of how digital marketing, advertising and
                                                                                                Advertising                      5N0748
                           public relations operate in the modern world. This knowledge
                           is fundamental in ensuring that a business succeeds. Students
                           participate in                                                       Applied Economics                5N1350
                           • Professional guest lectures
                                                                                                Behavioural Studies              5N1351
                           • Sales Institute and Marketing Institute event participation
                           • Site visits
                                                                                                Customer Service                 5N0972
                           • Entrepreneurial skills workshop
                           • Workshop on Google Adwords and Display Advertising, Google         Desktop Publishing               5N0785
                               Analytics and Social Advertising
                                                                                                Digital Marketing                5N1364
                           ENTRY REQUIREMENTS
                           Leaving Certificate, LCA or QQI Level 4. Mature students are         Marketing Practice               5N1400
                           exempt from Leaving Certificate requirement. All applicants are
                           interviewed. An offer of a place on this course is contingent on     Public Relations                 5N1405
                           the applicant meeting the entry requirements set out here and
                           satisfactory presentation at interview.
                                                                                                Work Experience                  5N1356

                           CERTIFICATION
                           QQI Level 5 Certificate in Marketing 5M2069
                           QQI Component Maths 5N1833 (available as option in the evening
                           for learners requiring Maths for progression).

                           WORK PLACEMENT/EXPERIENCE
                           Students undertake a block work placement of 2 weeks in a
                           Marketing/Digital Marketing/Advertising/PR environment.

                           EDUCATION PROGRESSION OPPORTUNITIES
                           CCOC QQI Level 6 Advanced Certificate in Tourism and Hospitality
                           (Tourism with Business) 6M5012
                           CCOC QQI Level 6 Advanced Certificate in Marketing and Event
                           Management (Business) 6M4985
                           Excellent progression opportunities to UCC and other Higher
                           Education colleges. Special arrangements in place with CIT (CCPS),                 CONTACT
                           Tralee IT and Waterford IT for preferential entry for College of
                           Commerce students. Up to 390 CAO points for any Institute of                       DETAILS
                           Technology can be attained by successful completion of this
                           course. Please consult our progressions database at                        For further information email:
                           https://corkcollegeofcommerce.ie/progressions/ for up to date
                                                                                                           marketing@ccoc.ie
                           information.
                                                                                                              (021) 4223853
FET CORK PROSPECTUS 2018

                           CAREER OPPORTUNITIES
                           Sales and marketing, marketing communications, corporate affairs,
                           digital marketing, customer service. All students can access the
                           Jobs Advice Hub (see pg. 92). Graduates can subscribe to 'CCOC
                           college jobs register' and CCOC LinkedIn alumni for up to date
                           vacancies and networking.
                                                                                                       Course fees outlined on
                                                                                                    www.corkcollegeofcommerce.ie

                                                                                   22
Medical & Dental
              Reception
                                          INTRODUCTION
COURSE CONTENT                            This course provides students with skills and knowledge specifically
                                          for the medical, dental and general health sector. All of the required
Information & Administration     5N1389   office specialisms couple with medical terminology and use of the
                                          Socrates medical package meaning that students are well equipped
Text Production                  5N1422   to go to the workplace. Students participate in
                                          • Socrates Medical Package training
Medical Terminology              5N2428
                                          • Professional guest lectures
                                          • Jobs seminar
Communications                   5N0690
                                          • First Aid workshop
Spreadsheet Methods              5N1977
                                          ENTRY REQUIREMENTS
Database Methods                 5N0783   Leaving Certificate, LCA or QQI Level 4. Mature students are
                                          exempt from Leaving Certificate requirement. All applicants are
Work Experience                  5N1356   interviewed. An offer of a place on this course is contingent on
                                          the applicant meeting the entry requirements set out here and
                                          satisfactory presentation at interview.
Word Processing                  5N1358

Additional Training:-                     CERTIFICATION
CCOC Socrates Medical Package             QQI Level 5 Certificate in Office Administration 5M1997
CCOC Infection prevention & Control       QQI Component Maths 5N1833 (available as option in the evening
                                          for learners requiring Maths for progression).

                                          WORK PLACEMENT/EXPERIENCE
                                          Students undertake a block work placement of 2 weeks in an office
                                          environment.

                                          EDUCATION PROGRESSION OPPORTUNITIES
                                          CCOC QQI Level 6 Advanced Certificate in Administration 6M5013
                                          CCOC QQI Level 6 Advanced Certificate in Administration 6M5013
                                          (Advanced HR Administration)
                                          Excellent progression opportunities to UCC and other Higher
                                          Education colleges. Special arrangements in place with CIT (CCPS),
                                          Tralee IT and Waterford IT for preferential entry for College of
                                          Commerce students. Up to 390 CAO points for CIT can be attained
             CONTACT                      by successful completion of this course. Please consult our
                                          progressions database at
             DETAILS                      https://corkcollegeofcommerce.ie/progressions/ for up to date
                                          information.
      For further information email:
        administration@ccoc.ie            CAREER OPPORTUNITIES
              (021) 4223825               Medical and Dental Administration and Reception, general
                                          practices, hospital and care facilities. Former students have been
                                                                                                                   FET CORK PROSPECTUS 2018

                                          employed in Primary Care Centres, hospitals and other large and
                                          small health related environments. All students can access the Jobs
                                          Advice Hub (see pg. 92). Graduates can subscribe to 'CCOC college
                                          jobs register' and CCOC LinkedIn alumni for up to date vacancies
                                          and networking.

       Course fees outlined on
    www.corkcollegeofcommerce.ie

                                                   23
Office Digital
                           Marketing
                           Specialist
                           INTRODUCTION
                                                                                                  COURSE CONTENT
                           This course aims to provide students with the necessary knowledge
                           and skills to operate as an administrator in a company whilst at
                                                                                                  Desktop Publishing               5N0785
                           the same time being able to manage the social media and digital
                           marketing needs of that company. This skill-set is an asset to any
                           small or medium sized business without a standalone marketing          eBusiness Studies                5N1369
                           department. This specialism will assist any company with modern
                           on-line presence for business purposes. Students participate in        Work Experience                  5N1356
                           • Professional guest lectures and site visits
                           • Sales Institute and marketing event participation                    Digital Marketing                5N1364
                           • Workshop on Google Adwords and Display Advertising, Google
                             Analytics and Social Advertising                                     Web Authoring                    5N1910

                                                                                                  Information & Communication
                           ENTRY REQUIREMENTS                                                                                      5N1952
                                                                                                  Systems
                           Leaving Certificate, LCA or QQI Level 4. Mature students are
                           exempt from Leaving Certificate requirement. All applicants are        Database Methods                 5N0783
                           interviewed. An offer of a place on this course is contingent on
                           the applicant meeting the entry requirements set out here and          Spreadsheet Methods              5N1977
                           satisfactory presentation at interview.
                                                                                                  Teamworking                      5N1367
                           CERTIFICATION
                           QQI Level 5 Certificate in Information Processing 5M2067
                           QQI Component Maths 5N1833 (available as option in the evening
                           for learners requiring Maths for progression).

                           WORK PLACEMENT/EXPERIENCE
                           Students undertake a block work placement of 2 weeks in a
                           business/administration/office environment.

                           EDUCATION PROGRESSION OPPORTUNITIES
                           CCOC QQI Level 6 Advanced Certificate in Administration 6M5013
                           CCOC QQI Level 6 Advanced Certificate in Administration 6M5013
                           (Advanced HR Administration)
                           CCOC QQI Level 6 Advanced Certificate in Marketing and Event
                           Management (Business) 6M4985
                           Excellent progression opportunities to UCC and other Higher
                           Education colleges. Special arrangements in place with CIT (CCPS),
                                                                                                                CONTACT
                           Tralee IT and Waterford IT for preferential entry for College of                     DETAILS
                           Commerce students. Up to 390 CAO points for any Institute of
                           Technology can be attained by successful completion of this
                           course. Please consult our progressions database at                          For further information email:
                           https://corkcollegeofcommerce.ie/progressions/ for up to date                     marketing@ccoc.ie
                           information.                                                                         (021) 4223853
FET CORK PROSPECTUS 2018

                           CAREER OPPORTUNITIES
                           Social media hubs, sales and marketing, marketing communications,
                           online retailing sector, general office administration. All students
                           can access the Jobs Advice Hub (see pg. 92). Graduates can
                           subscribe to 'CCOC college jobs register' and CCOC LinkedIn
                           alumni for up to date vacancies and networking.                               Course fees outlined on
                                                                                                      www.corkcollegeofcommerce.ie

                                                                                   24
Retail
                                                                     Selling
                                           INTRODUCTION
COURSE CONTENT                             This course provides students with marketable skills and a
                                           comprehensive understanding of the retail sector. This course
Customer Service                  5N0972   is about giving the customer what they want and delivering it
                                           effectively. The course runs in partnership with some of the big
Digital Marketing                 5N1364   retailers in Cork. Students participate in
                                           • Professional guest lectures
Retail Administration             5N1860
                                           • Site visits
                                           • Sales Institute and Marketing Institute event participation
Retail Display                    5N1861
                                           • Manual Handling Training
Retail Selling                    5N1619   • Entrepreneurial skills workshop

Spreadsheet Methods               5N1977   ENTRY REQUIREMENTS
                                           Leaving Certificate, LCA or QQI Level 4. Mature students are
Communications                    5N0690   exempt from Leaving Certificate requirement. All applicants are
                                           interviewed. An offer of a place on this course is contingent on
Work Experience                   5N1356   the applicant meeting the entry requirements set out here and
                                           satisfactory presentation at interview.
Additional Training:-
CCOC Manual Handling Training and          CERTIFICATION
Certification                              QQI Level 5 Certificate in Retail Practice 5M2105
                                           QQI Component Maths 5N1833 (available as option in the evening
                                           for learners requiring Maths for progression).

                                           WORK PLACEMENT/EXPERIENCE
                                           Students undertake work placement one day per week in
                                           partnership with a number of nominated retail outlets for
                                           the duration of the year. Students are assigned to one of the
                                           partnership companies for their placement.

                                           EDUCATION PROGRESSION OPPORTUNITIES
                                           CCOC QQI Level 6 Advanced Certificate in Tourism and Hospitality
                                           (Tourism with Business) 6M5012
                                           CCOC QQI Level 6 Advanced Certificate in Business 6M4985
                                           CCOC QQI Level 6 Advanced Certificate in Marketing and Event
                 CONTACT                   Management (Business) 6M4985
                 DETAILS                   Excellent progression opportunities to UCC and other Higher
                                           Education colleges. Special arrangements in place with CIT (CCPS),
                                           Tralee IT and Waterford IT for preferential entry for College of
       For further information email:      Commerce students. Up to 390 CAO points for any Institute of
            marketing@ccoc.ie              Technology can be attained by successful completion of this
                                           course. Please consult our progressions database at
               (021) 4223853
                                           https://corkcollegeofcommerce.ie/progressions/ for up to date
                                                                                                                FET CORK PROSPECTUS 2018

                                           information.

                                           CAREER OPPORTUNITIES
                                           Retail assistant, retail advisor. All students can access the Jobs
                                           Advice Hub (see pg. 92). Graduates can subscribe to 'CCOC college
        Course fees outlined on            jobs register' and CCOC LinkedIn alumni for up to date vacancies
     www.corkcollegeofcommerce.ie          and networking.

                                                   25
Reception &
                           Customer Service
                           INTRODUCTION
                           This course provides students with a thorough training in front
                                                                                                     COURSE CONTENT
                           office reception skills and customer care. It is suitable for those who
                           are interested in dealing with the public and in improving customer       Reception & Frontline Skills      5N1407
                           relations as well as general administrative duties. Students
                           participate in                                                            Information & Administration      5N1389
                           • Professional guest lectures
                                                                                                     Text Production                   5N1422
                           • Jobs seminar
                           • Microsoft Dynamics, CRM Package
                                                                                                     Contact Centre Skills             5N1361
                           • Microsoft Outlook workshop
                                                                                                     Customer Service                  5N0972
                           ENTRY REQUIREMENTS
                           Leaving Certificate, LCA or QQI Level 4. Mature students are              Spreadsheet Methods               5N1977
                           exempt from Leaving Certificate requirement. All applicants are
                           interviewed. An offer of a place on this course is contingent on          Work Experience                   5N1356
                           the applicant meeting the entry requirements set out here and
                           satisfactory presentation at interview.
                                                                                                     Word Processing                   5N1358

                           CERTIFICATION
                           QQI Level 5 Certificate in Office Administration 5M1997
                           QQI Component Maths 5N1833 (available as option in the evening
                           for learners requiring Maths for progression).

                           WORK PLACEMENT/EXPERIENCE
                           Students undertake a block work placement of 2 weeks in an office
                           environment.

                           EDUCATION PROGRESSION OPPORTUNITIES
                           CCOC QQI Level 6 Advanced Certificate in Administration 6M5013
                           CCOC QQI Level 6 Advanced Certificate in Tourism and Hospitality
                           6M5012
                           Excellent progression opportunities to UCC and other Higher
                           Education colleges. Special arrangements in place with CIT (CCPS),
                           Tralee IT and Waterford IT for preferential entry for College of
                           Commerce students. Up to 390 CAO points for any Institute of
                           Technology can be attained by successful completion of this
                           course. Please consult our progressions database at
                                                                                                                  CONTACT
                           https://corkcollegeofcommerce.ie/progressions/ for up to date                          DETAILS
                           information.
                                                                                                           For further information email:
                           CAREER OPPORTUNITIES                                                              administration@ccoc.ie
                           Reception and Frontline Office environments. Past students                              (021) 4223825
                           have been employed in businesses such as the Clarion Hotel,
FET CORK PROSPECTUS 2018

                           the Rochestown Park Hotel and the Silversprings as well as key
                           personnel in smaller family run business and hospitality businesses.
                           All students can access the Jobs Advice Hub (see pg. 92).
                           Graduates can subscribe to 'CCOC college jobs register' and CCOC
                           LinkedIn alumni for up to date vacancies and networking.

                                                                                                             Course fees outlined on
                                                                                                          www.corkcollegeofcommerce.ie

                                                                                     26
Advanced
                                               Business
                                         INTRODUCTION
COURSE CONTENT                           This course will be of great benefit to those who want to further
                                         develop their knowledge and skills in the business area or upskill,
Applied Economics               6N4091   thereby enhancing job and progression opportunities. It is a
                                         multidisciplinary and integrated business programme which
Business Law                    6N4045   prepares students both academically and practically for a future in
                                         business. Students participate in
Business Management             6N4310   • Sales Institute and Marketing Institute event participation
                                         • Entrepreneurial skills workshop
Communications                  6N1950
                                         • Professional guest lectures
                                         • Digital Marketing workshop
Finance                         6N4165
                                         • Presentation skills workshop
Marketing Communications        6N4370
                                         ENTRY REQUIREMENTS
Spreadsheets                    6N4089   Full QQI level 5 award in Business Studies. It is desirable that
                                         Spreadsheet Methods are included. An offer of a place on this course
Work Experience                 6N1946   is contingent on the applicant meeting the entry requirements set
                                         out here and satisfactory presentation at interview.

                                         CERTIFICATION
                                         QQI Advanced Certificate in Business 6M4985
                                         QQI Component Maths 5N1833 (available as option in the evening
                                         for learners requiring Maths for progression).

                                         WORK PLACEMENT/EXPERIENCE
                                         Students will undertake work experience one day per week in a
                                         business setting for the duration of the course, which they organise
                                         themselves.

                                         EDUCATION PROGRESSION OPPORTUNITIES
                                         Excellent progression opportunities to UCC and other Higher
                                         Education colleges. Special arrangements in place with CIT (CCPS),
                                         Tralee IT and Waterford IT for preferential entry for College of
                                         Commerce students. Up to 390 CAO points for any Institute of
                                         Technology can be attained by successful completion of this
                                         course. Please consult our progressions database at
           CONTACT                       https://corkcollegeofcommerce.ie/progressions/ for up to date
           DETAILS                       information.

                                         CAREER OPPORTUNITIES
     For further information email:
                                         Financial Services, Accounts Assistant, Customer Service/Marketing
           business@ccoc.ie              Representative, Retail, Office/Business Administrator. All students
            (021) 4223850                can access the Jobs Advice Hub (see pg. 92). Graduates can
                                                                                                                FET CORK PROSPECTUS 2018

                                         subscribe to 'CCOC college jobs register' and CCOC LinkedIn
                                         alumni for up to date vacancies and networking.

       Course fees outlined on
    www.corkcollegeofcommerce.ie

                                                 27