Prospectus 2020/21 - www.cdcfe.ie Information Evening and Interview Preparation Seminars - Colaiste Dhulaigh
Page content transcription
If your browser does not render page correctly, please read the page content below
Prospectus 2020/21

                      www.cdcfe.ie

Information Evening   Information Evening and
Thursday 15 October
          th          Interview Preparation Seminars
4.30-7.00pm           Thursday 14th January
                      4.30-7.00pm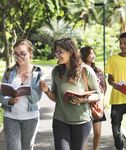 Principal's Welcome

Hello and welcome to Coláiste Dhúlaigh College of           Choosing the right course in the right place is an
Further Education (CDCFE).                                  important decision. Our website (www.cdcfe.ie) has
                                                            lots of additional information that you will find useful
I am delighted that you have picked up our new              so please have a look at that as well. If you have any
prospectus. We have exciting and interesting courses        questions or need more information, our tutors will be
that you may like to join. We offer Certificate, Diploma,   more than happy to assist you. Please contact us at
Degree and Professional Courses from Levels 4 to 8          coolock@cdcfe.cdetb.ie or 01 8481400.
on the National Framework of qualifications both on a
full-time, part-time and blended learning basis.            Learning is for everyone. Whatever your starting
                                                            point, you will find a warm welcome in the college.
It is our vision to be the premier provider of Further      Why not come to one of our Information Evenings and
Education in Europe. Our programmes are delivered           experience it for yourself?
by a team of tutors dedicated to the highest standards
of teaching and learning in a caring, supportive and        I wish you well in whatever course you choose.
friendly atmosphere. We want you to succeed and our
courses are designed to help our learners achieve
                                                            Mary Hickie
their full potential.
                                                            Principal

CDCFE welcomes adult learners of all ages, abilities
                                                            CDCFE is a constituent College of City of Dublin
and nationalities. We are proud of our learner-centred
                                                            Education and Training Board.
approach, one that places the needs of each learner
                                                            Chief Executive - Ms Carol Hanney.
first and foremost. Our aim is to prepare our learners
for further study or for entering the workforce and to
participate fully in the community in which they live and
work.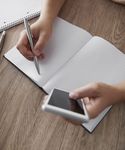 Coláiste Dhúlaigh College of Further Education

CONTENTS                                               Pre-University Sport Science                      48
                                                       Physiotherapy Assistant (Health Service Skills)   49
                                                       Health Science (Pre-Nursing)                      50
Work Placement and Employer Engagement            4
                                                       Nutrition and Lifestyle Coaching                  51
Greendale Enterprise Hub                          5
                                                       Speech and Language Therapy Assistant             52
Information for Full-Time Learners                6
                                                       TOP-UP DEGREES
BUSINESS AND TOURISM                                   Top-Up Degree in Multimedia Journalism            54
Tourism with Marketing                            8
                                                       Top-Up Degree in Film and Television Production   55
Certificate in Business Studies                   9
                                                       Top-Up Degree in Animation                        56
Tour Guiding (National Tour Guide)               10
Traineeship in Manufacturing                      11   ADULTS RETURNING TO EDUCATION
                                                       Adult Basic Education                             58
ART AND DESIGN                                         Day and Evening Courses                           59
Art and Design Portfolio Preparation             12
Architectural Design and Technology Foundation   13   VTOS
Fashion Design                                   14   Building Construction                          60
Graphic Design (Visual Communications) HND       15   Occupational Therapy Assistant                 61
Illustration and Visual Storytelling             16   Health and Safety                              62
Interior Design – 3D Design                      17   Tour Guiding                                   63
                                                       Pre-Primary School Teaching                    64
MEDIA                                                  Community Development                          65
Creative Writing for Digital Media               19
                                                       IT Technician                                  66
Media Production – Television and Sound          20
                                                       Craft67
Film Production                                  21
                                                       Physiotherapy Assistant (Health Service Skills) 68
Journalism                                       22
                                                       Horticulture69
Animation                                        23
                                                       General Learning                               70
Photography (QQI Level 6)                        24
                                                       Early Childhood Care and Education             71
Social Media Influencer                          25
                                                       Entrepreneurship in Creative Industries
                                                       (Greendale Co-Working Space)                    72
PERFORMING ARTS AND HAIRDRESSING
                                                       Photography                                    73
Hairdressing Pre-apprenticeship                  26
                                                       Hairdressing Pre-apprenticeship                74
Hairdressing Apprenticeship                      27
                                                       Hairdressing Apprenticeship                    75
Performing Arts                                  28
                                                       Interior Design                                76
SCIENCE AND COMPUTING                                  Fashion Design                                 77
Biotechnology                                    30   Creative Writing                               78
Building Construction                            31   Nutrition and Lifestyle Coaching               79
Computer Science                                 32   Speech and Language Therapy Assistant          80
Computer Networking Technologies                 33   Neurodiversity Access to IT                     81
IT Technician (Pre-Apprenticeship)               34
Engineering Technology (Pre-Apprenticeship)      35
                                                       BTEI
                                                       Pottery for Beginners                             83
Preliminary Engineering                          36
                                                       English for Speakers of Other Languages (ESOL)     84
Pre-University Science (DCU Access)              37
                                                       Café and Deli Service Skills                      85
Pre-University Science QQI (Lab. Techniques)     38
                                                       Barbering                                         86
Neurodiversity Access to IT                      39
                                                       Health Service Skills                             87
SOCIAL CARE AND OUTDOOR ADVENTURE                      Early Childhood Care and Education                88
Social Care                                      40   Barista Skills                                    89
Outdoor Adventure Management                     41
Early Childhood Care and Education               42
                                                       TRAINEESHIP
                                                       Traineeship in Manufacturing, Supply Chain
Youth Activities Worker                          43
                                                       and Customer Service Logistics                     90
Pre-Primary School Teaching                      44
                                                       PROGRESSION
HEALTH SCIENCE                                        Course Progression Chart 2020/2021                 91
Health and Safety                                46
                                                       Index                                              95
Occupational Therapy Assistant                   47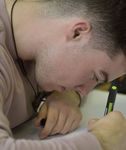 Work Placement (Home and Abroad)

The college works closely with many industries both locally in             " 3 weeks work experience in Europe
Ireland and in other parts of the European Union (e.g. Erasmus+
programme) who facilitate our students by giving them access to            " Fully funded by the European Union
workplace learning environments. You will then be able to use these        " Certificate of attendance from your international
experiences to achieve success by building up your network of
                                                                             employer
contacts in the workplace/industry that will open up the opportunity
to release your potential and secure the job of your dreams.               Our career guidance counsellors are also available to discuss and
                                                                           plan your career options whether you opt for the world of work or
Your work experience placement gives you an invaluable                     progression to further study.
opportunity to get hands-on experience of working in your chosen
area. Many local employers provide work experience opportunities           EMPLOYER ENGAGEMENT
to our students, some partake in work experience throughout the            On Employer Engagement Day, a number of recruitment agencies
academic year, while others partake in block placement ranging             and local employers visit the college and invite you to recruit for jobs
from 2 – 4 weeks. While on placement, all students are fully insured       that you might be suitable for on completion of your course. Sign up
by the college.                                                            and give yourself every opportunity.

The college continuously liaises with industry and potential               You might like to start your own business and we can help you with
employers to keep our courses up to date and ensure that our               that too. Throughout the year, we run short programmes entitled
courses are fit for purpose. In addition to work placement, exposure       'Start your own Business' which you may like to attend.
to your area of industry is facilitated by a combination of site visits,
guest speakers and members of professional bodies who visit the            Create your life plan and we will help you realise it.
college to share their working world with you and to tell you how their    Release your potential!
journey began. Remember, they were once where you are now!

DO YOU WANT TO GAIN WORK EXPERIENCE
ABROAD?
Students from many courses are offered the opportunity of three
weeks fully funded international work experience under the
Erasmus+ Mobility Programme in the following countries: Finland,
Slovenia, France, Italy, The Netherlands, Portugal, Spain and
Sweden.

4
Greendale Enterprise Hub

HAVE YOU A SKILL THAT YOU WANT TO USE TO
START YOUR OWN BUSINESS?
Are you a crafts person or craft maker?

Do you want to set up a creative business in the areas of Media,
Animation, Graphic Design or the Dramatic Arts?

Do you want to use your creative talents, whatever they may be,
to develop your own business or enterprise with like-minded
entrepreneurs?

If your answers are yes, the Greendale Enterprise Hub would
welcome you.

In the Greendale Hub you will be given the opportunity to set up and
work collaboratively to develop your own business plan. You will be
given the opportunity to develop your marketing and social media
platforms as well as gaining access to diverse professional input
from our tutors and guest workshops.

Participants will have three mornings of class-based time and
will be expected to work on their own business development for
the remainder of the programme duration. All participants will
be expected to be ready to trade as part of participation on the
programme.

The classes will focus on: the development and execution of
a business plan, Marketing and Social Media, and Product
Development.

A major part of the programme will include input from guest
workshops and the provision of networking opportunities within
the industries represented. The participants will have access
to a designated work-space, general office facilities and some
designated equipment to assist with product development.

Applications are welcome from newly formed start-up companies
involving two or more participants.

Contact the college for further information.

                                                                       5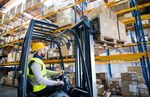 Information for Full-Time Learners

LOCATION                                                                  and our courses on the website.
CDCFE is a constituent college of the CDETB. The college has three
campuses located in Coolock, Raheny and Kilbarrack while much             APPLICATION
of our Outdoor Adventure Management Course also takes place in            You can apply for all PLC courses online at www.cdcfe.ie. You can
Malahide.                                                                 also apply for VTOS and BTEI courses online at www.cdcfe.ie or by
                                                                          contacting the college.
REPUTATION
CDCFE has a long established and admired reputation as a centre           PART-TIME PROGRAMMES
of learning. The college has developed an excellent reputation with       While the majority of our courses are full-time programmes, we also
employers, certifying bodies, students past and present, parents,         offer a range of programme options for adults who want to return
the local community and other educational institutions to which our       to education on a part-time basis, in the day or evening. These
students progress. All our courses adhere to the highest quality          programmes are aimed at people who need Adult Basic Education,
assurance procedures and conform to the demands of the various            Upskilling, Back to Education courses or specific interest and hobby
certifying bodies.                                                        courses which are offered in the Adult Part-Time Day and Evening
                                                                          Courses. Further information on access to these courses is available
FRIENDLY ATMOSPHERE AND PERSONAL                                          in the Adults Returning to Education Section.
APPROACH
The college prides itself on providing a warm and welcoming service
                                                                          INTERVIEWS
to all our learners. Learners find our staff members are approachable     We aim to interview all applicants, however, this may not always
and accessible and everybody strives to provide a friendly service.       be possible. Please check the relevant pages of the website for
The ethos of the college is to focus on the individual needs of each      interview requirements. Check the website for interview dates.
learner who enters the college.
                                                                          You should view the interview as an opportunity to ask questions
FACILITIES                                                                about the course and to ensure that you are making the right choice
                                                                          for you.
The college provides canteens, supervised car parking and sport
facilities. The college also has many state-of-the-art specialist
facilities to support the programmes on offer.
                                                                          COURSE AWARDS AND CONTENT
                                                                          Course awards and content and other course details can change
INFORMATION EVENINGS                                                      without notice. www.cdcfe.ie will have the most up to date details.

Our Information Evenings will give prospective students the
opportunity to visit the college and see what life is like in CDCFE and
                                                                          COURSE CHARGES
what is involved in each course. Staff and students in your chosen        There are no fees for tuition. However, in line with provision in the
area of interest will be available to speak with you on each evening.     third level sector, charges exist to cover the costs of the following
                                                                          items: books, some equipment, uniforms/clothing, student services,
Information Evenings will be held on Thursday, November 14th and          student union, examination fees and registration charges by
Thursday, January 16th from 4.30 p.m. to 7.00 p.m. Our Information        professional bodies. Check website for individual course charges.
Evening on January 16th will feature Interview Preparation Seminars       In addition, students are liable for a €200 participant contribution.
to help prospective students prepare for their forthcoming interview      Some categories of student are exempt from paying the contribution
in Coláiste Dhúlaigh College of Further Education.                        - see website for details.

WEBSITE WWW.CDCFE.IE                                                      INTERNATIONAL APPLICANTS
The most up to date information may be found on the college               The college welcomes applications from qualified international
website. You will also find more detailed information on the college      applicants. International (non-EU) learners must comply with Irish

6
immigration requirements and must present either a student visa or       graduation. Our role is to focus on extra-curricular and non-curricular
a letter of permission to remain in Ireland, issued by the Immigration   activities, to support clubs and societies, to secure student deals
Section of the Department of Justice. Non-EU learners in certain         (with local amenities and businesses) and provide an information
circumstances may be required to pay a course fee for their course.      hub should you have any queries.
For further details, please contact the college.
                                                                         LEARNER SUPPORT SERVICE
Learners are advised that to benefit from their chosen course they       The focus of this service is to improve student performance through
should be proficient in written and spoken English. Learners may be      the development of study skills. The Study Support Service offers
required to do an English Language proficiency assessment as part        individual support with course work, assignment writing and study
of the interview process.                                                techniques. Tutors are available for one-to-one tuition, workshops
                                                                         and small group tutorials that support assignment writing.
GRANTS
Students undertaking any full-time Further Education course may          DISCLAIMER
apply for a means tested maintenance grant. Application forms            Information for all learners: Formation of each course is subject to
are available from SUSI www.susi.ie. Students from designated            sufficient enrolment numbers being met. All course modules are
disadvantaged partnership areas may be eligible for financial            subject to change.
assistance towards course charges.
                                                                         Degree courses are run under part-time provision and formation of
MATURE STUDENTS                                                          courses are subject to sufficient numbers enrolling.
The number of mature students attending CDCFE is increasing
each year and at present constitutes a significant proportion of our     Coláiste Dhúlaigh College of Further Education reserves the right to
total numbers. Mature students are very welcome and our Learner          revise, amend or delete courses and other details published in this
Support Service will pay particular attention to their learning needs.   prospectus.
VTOS stands for 'Vocational Training Opportunities Scheme'. The
scheme gives unemployed adults the opportunity of returning to full-     When the college offers a provisional place to an applicant it also
time education while remaining in benefit.                               reserves the right to hold interviews with and check academic
                                                                         results of the applicant at a later date.
CAREER GUIDANCE COUNSELLING
The Guidance and Counselling Team aims to provide a confidential         The number of places on offer on each course may vary from year
and non-judgemental service where students have the space to             to year and a provisional place does not guarantee a place on a
express and clarify their own particular concerns in relation to         course.
career, educational and personal issues.
                                                                         Some courses may involve remote teaching in the next academic
                                                                         year depending on COVID-19 developments and instructions from
EDUCATIONAL SUPPORTS
                                                                         the HSE.
The college is committed to providing an equal opportunities
learning environment to all its learners. Learners who are entitled      The college reserves the right to cancel a course or limit the number
to special accommodation in examinations or who have specific            of places on a course at any stage in the year.
learning needs should contact the Disability Support Officer, Angela
Flynn at (086) 0229342 / 01 8851381 or email angela.flynn@nln.ie         Ciarán McNulty
                                                                         Deputy Principal
STUDENT SERVICES - SPORTS AND CULTURAL
Student Services are following you on your journey in Coláiste           Coláiste Dhúlaigh College of Further Education
Dhúlaigh College of Further Education, from the day you start to

                                                                                                                                                7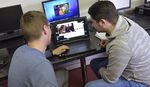 Tourism with Marketing
QQI Award: (Level 5 – 5M5011, Level 6 – 6M5012)                                                                               K   Kilbarrack

This two-year course introduces students to all the main components
of the Tourism Industry to include competencies in dealing with and
managing people as well as the development of practical skills.
Students will be equipped with the necessary and varied skills for
employment in this increasingly important and expanding industry.
There is also the opportunity for further study with TU Dublin for
students who are successful in the second year of this course.

In addition to providing a good grounding in the Tourism Industry,
students will have the opportunity to obtain the Amadeus Global
Distribution Systems (GDS) examination, which is one of the most
recognised GDSs used worldwide.

COURSE CONTENT
YEAR 1
Reception and Frontline Office Skills, Customer Service, Tourism
Principles and Practice, Marketing, Appreciation of Irish Culture,
Tourism Information and Administration, Word Processing, Work               CAREER OPPORTUNITIES
Experience, Global Distribution Systems (Amadeus).
                                                                            This course will qualify you to work in many aspects of the Tourism
                                                                            Industry including front of house operations in the hotel or heritage
YEAR 2
                                                                            business. Students may also take up the option of furthering their
Tourism Policy and Practice, Heritage, Human Resources
                                                                            careers through additional study with TU Dublin.
Management, Work Experience, Customer Service, Event
Management, Digital Marketing, Marketing Management, Global
Distribution Systems (Amadeus).                                             COLLEGE LINKS
                                                                            Successful completion of the second year programme offers the
CERTIFICATION                                                               opportunity of advanced entry into TU Dublin degree programmes.
Year 1: QQI Level 5 (5M5011)
                                                                            Students may also apply for entry into tourism related courses in
Year 2: QQI Level 6 (6M5012)
                                                                            a variety of colleges including TU Dublin and other Institutes of
                                                                            Technology throughout the country - please refer to our Progression
ENTRY REQUIREMENTS                                                          Routes Section.
Leaving Certificate and interview. Leaving Certificate Applied
candidates should have a Distinction profile.
Students who achieve a full award in first year are eligible for entry to
second year.

Candidates with a relevant full QQI Level 5 certificate may apply for
direct entry into second year.

8
Certificate in Business Studies
QQI Award: (Level 5 – 5M2102, Level 6 – 6M4587)                                                                          K    Kilbarrack

This is a two-year course designed to encompass a broad range           CAREER OPPORTUNITIES
of business related subjects that create an understanding of the
                                                                        Accountancy, Sales and Marketing, Business Administration,
scope of skills and activities needed to compete successfully in the
                                                                        Banking, Purchasing Management, Human Resource Management,
business world. This course covers all major business areas and
                                                                        Customer Care.
topics and provides a comprehensive knowledge of each of the
major functions of business. The structure ensures that students
have the widest possible range of career, employment and higher         COLLEGE LINKS
education options open to them on completion of their studies.          An advanced entry link has been formed between CDCFE Business
                                                                        Department and DCU. Students who complete this course and meet
COURSE CONTENT                                                          the specific entry requirements are eligible to apply for advanced
                                                                        entry into the second year of the Business Degree course in DCU.
YEAR 1
Business Law, Business Administration, Marketing, Digital
                                                                        An advanced entry link has also been formed between CDCFE
Marketing, Bookkeeping, Spreadsheet Methods, Work Experience
                                                                        Business and Tourism Department with NCI. Students with a full QQI
and Communications.
                                                                        Level 6 award are eligible for entry into second year of the following
                                                                        NCI Degree courses: BA (Hons) in Business; BA (Hons) in Human
YEAR 2
                                                                        Resource Management; and BA (Hons) in Marketing Practice.
Business Management, Finance, Human Resource Management,
Employment Law, Applied Economics, Customer Service, Work
                                                                        Students may also apply for entry into business related courses
Experience, Mathematics (QQI Level 5).
                                                                        in a variety of colleges including TU Dublin and other Institutes of
                                                                        Technology throughout the country - please refer to our Progression
CERTIFICATION                                                           Routes Section.
Year 1: Certificate in Business, Level 5 (5M2102).
Year 2: Certificate in Management, Level 6 (6M4587).

DURATION
Two years.

ENTRY REQUIREMENTS
The Leaving Certificate (Five passes, including minimum O5/H7 in
English and O6/H7 Mathematics) plus interview.
Students who successfully complete all modules in Year 1 may
progress to Year 2.
Candidates with a relevant full QQI Level 5 certificate may apply for
direct entry into second year.
For students aged 23 and over, Leaving Certificate requirements
may not apply in the light of relevant business related experience.

                                                                                                                                            9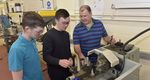 Tour Guiding (National Tour Guide)
QQI Award: (Level 6 – 6S20232)                                                                                           K    Kilbarrack

This special purpose award is the new professional qualification for     COURSE CONTENT
tour guides that replaces the former system of badge certification by
                                                                         Irish Tour Guiding, National Tour Management, Irish Natural Culture
Fáilte Ireland.
                                                                         and Heritage, Digital Marketing.
On completion of the course, students will be equipped with the
necessary organisational and communication skills to participate         CERTIFICATION
effectively in the ever-expanding Tourism Industry. This is a national   QQI Level 6.
award and successful candidates will gain certification that will
enable them to work in all regions of Ireland.
                                                                         ENTRY REQUIREMENTS
In addition to the mandatory modules, students will be given the         Successful completion of QQI Level 5 (or above) in a related field
opportunity to become certified First Aid responders. We also            of study. Mature students with experience in the Tourism Industry
provide instruction in essential aspects of strategic and 'hands-        and also those who are considering a change of career may also be
on' digital marketing. This develops key competencies for those          eligible. A deep interest in the heritage and culture of Ireland and
students who would like to establish their own tourist related           excellent interpersonal skills are also strongly advised.
business and for those who are interested in the promotional
aspects of the Tourism Industry. All students will be Garda Vetted as    CAREER OPPORTUNITIES
a standard part of the course.
                                                                         This course will qualify successful participants to work as a self-
                                                                         employed tour guide or to seek employment in the Tourism/Heritage
The course is delivered through an integrated mix of on-campus
                                                                         Industry throughout Ireland. It also delivers key skills to those who
lectures, off-site visits to key tourist attractions and self-directed
                                                                         wish to participate in business and promotional aspects of the
learning over three days each week.
                                                                         industry.

10
Traineeship in Manufacturing, Supply Chain
and Customer Service Logistics                                                                                            C   Coolock

This traineeship is run in partnership with Speedpak, is 30 weeks    COURSE CONTENT
duration and offers real commercial work placement with leading
                                                                     Warehousing, Customer Service, Safety and Health in the
local industries. The course offers a QQI Level 5 part award and
                                                                     Workplace, Personal Effectiveness, Database Methods, Work
provides training in Forklift Truck Skills, Manual Handling, Lean
                                                                     Practice, and Functional Maths.
Manufacturing and First Aid Responder.

                                                                     Training Certifications in Counterbalance Forklift Truck Skills, Manual
COURSE STRUCTURE                                                     Handling, Lean Manufacturing, and First Aid Responder.
This course starts in June/July and finishes at the end of January
2020.                                                                ALLOWANCE
6 weeks induction (classroom based)
                                                                     10 euro per day to cover travel expenses while on work placement.
3 weeks external training
5 weeks work placement
4 weeks classroom based learning                                     HOW TO APPLY
8 weeks industry placement (starts mid-October)                      Apply online www.cdcfe.com
4 weeks classroom preparation for QQI submission                     or email traineeship@cdcfe.com
                                                                     or call 01 8481400.

                                                                                                                                         11
Art and Design Portfolio Preparation
QQI Award (Level 5 - 5M1985)                                                                                                R   Raheny

This course is designed to prepare students for entry to Third Level     CAREER OPPORTUNITIES /
Art Colleges both in Ireland and abroad. Emphasis is placed on
research and development methods in both practical and academic          COLLEGE LINKS
subjects relevant to Art and Design practice.                            The majority of our students take up places in third level colleges
                                                                         such as NCAD, IADT, TU Dublin, Institutes of Technology and Art
This approach facilitates the development of a balanced portfolio        colleges abroad. Students can also progress to Higher National
that demonstrates the student's individual ideas and creativity. While   Diploma and Degree programmes in Graphic Design and Animation
preparing their individual portfolio, students on the course cover       respectively in CDCFE.
the QQI Level 5 Art Award which is recognised for entry to Third
Level Art Colleges such as NCAD, TU Dublin and ITs nationwide.
This award can be used instead of the minimum Leaving Certificate
requirements for third level college entry.

COURSE CONTENT
Observational research and exploration of ideas and materials
through Drawing, Painting, Illustration, Combined Materials / Design,
Sculpture, Contextual Studies, Digital Photography, Computer
Illustrated Graphics, Communications, Work Experience, Portfolio
Editing and Evaluation.

CERTIFICATION
QQI Level 5.

DURATION
One year.

ENTRY REQUIREMENTS
Interview with portfolio.

Your portfolio should contain four pieces of your own observational
work done within the last year dealing with subject matter from your
own environment. Other media and photographs of 3D may be
included if you wish. Work may be of any size or dimension.

Minimum academic requirements for course:

Leaving Certificate or LCVP (to include O6/H7 English) or Merit
Award LCA or Merit Award QQI Level 4.

The course welcomes mature students whose eligibility is assessed
on an individual basis.

12
Architectural Design and Technology Foundation
QQI Award: (Level 5 – 5M2208)                                                                                                 R    Raheny

Architecture is a rewarding field of work and study that calls for       PROGRESSION
both creative and technical skill in the design of buildings and
                                                                         QQI LEVEL 6 AND HIGHER NATIONAL DIPLOMA
environments. An Architect's work primarily focuses on creative,
                                                                         Successful graduates may gain entry to HND courses in Design
conceptual and detailed design of buildings. An Architectural
                                                                         CDCFE.
Technologist works more on the technical design for construction.
This course is designed to provide learners with the opportunity
                                                                         DEGREE LEVEL
to develop skills and to prepare a portfolio in Architecture or
                                                                         Architecture:
Architectural Technology to further their studies at degree level.
                                                                         Graduates of this course will be considered for progression onto the
                                                                         Level 8 Honours Degree in Architecture in TU Dublin, UCD* and the
The Architectural pathway emphasises conceptual and spatial
                                                                         University of Limerick*, WIT, University of Ulster, Queen's University
design, theory of architecture and model making. The Architectural
                                                                         and other programmes that take into account portfolio work in their
Technology pathway develops abilities in technical design. While
                                                                         application processes in Ireland and the UK.
preparing their individual portfolio, students on the course cover the
QQI Level 5 Design Award which is recognised for entry to Third
                                                                         Architectural Technology:
Level Art Colleges such as TU Dublin and ITs nationwide in lieu of
                                                                         Graduates of this course will be considered for progression onto
minimum Leaving Certificate requirements for third level college
                                                                         the Level 8 Honours Degree in Architectural Technology in DIT
entry.
                                                                         based on interview and portfolio of work. They may also apply to
                                                                         Architectural Technology degree programmes such as IT Carlow,
COURSE CONTENT                                                           Waterford Institute of Technology and other Irish and UK educational
Design Skills, Architectural Drawing, Drawing, Combined Materials,       institutions.
Computer Aided Design (CAD), Appreciation of Architecture and
Design, Communications, Work Experience.                                 * Require Leaving Certificate points for entry.

CERTIFICATION
QQI Level 5.

DURATION
One year.

ENTRY REQUIREMENTS
Leaving Certificate/LCVP / LCA / QQI L4 applicants.
Entry is by interview with portfolio showing samples of work e.g.
drawings, photographs, design work.

CAREER OPPORTUNITIES
Architect or Architectural Technologist in Architectural/ Engineering
practices or in local authorities, Architectural Technology practices
and Facilities Management, Interior Architecture, Product and
Furniture design.

                                                                                                                                            13
Fashion Design
BTEC Higher National Diploma - Level 6 Award                                                                                      R    Raheny

The Fashion Design Programme, emphasizes both practical and                Students who achieve a full award in first year are eligible for entry
conceptual skills, it teaches students,how to integrate their visual       to second year.
language with imagination, theory and technology.
                                                                           Year Two
Students can also use the qualifications to progress within their           Professional practice,Applied practice collaborative project
current career, for example use it as a stepping stone to gain             ( Pearsons set project),Advanced fashion design,Fashion
professional status. Once you successfully complete your course,           styling,Trend forecasting,Material selection and specification
the HND can also allow entry into the second of many fashion
degree courses both here in Ireland and Europe.You will develop            ENTRY REQUIREMENTS
your creative, practical and professional skills in Fashion Design.
                                                                           In general, the Leaving Certificate (including LCA) is required.
Acquiring flexible and transferable skills in sector-related disciplines
                                                                           Exceptions can be made for mature students. Students applying
as a basis for future studies and career development,developing
                                                                           for the course will be asked to attend an interview, to which they
professional development skills essential for success in working life
                                                                           will bring samples of creative work (drawings, photographs and
in the relevant design industry.
                                                                           designs).

COURSE CONTENT
                                                                           PROGRESSION
Garment Construction, Pattern Drafting, Design Skills, Fashion
                                                                           Students can apply for advanced entry with their portfolio for
Illustration, Colour Forecasting, Trend Forecasting, Buying and
                                                                           Fashion design degree courses in all the major colleges throughout
Merchandising, Fashion in a Historical and Contemporary Context,
                                                                           Ireland,the UK and abroad including entering at Year Two or Three
Fashion Styling, Photoshoot Direction, Fashion Design, Drawing
                                                                           in the following colleges
                                                                           : NCAD, TU Dublin (Visual Merchandising), Institute of Art Design
CAREER OPPORTUNITIES                                                       and Technology Dun Laoghaire (Costume Design), Limerick
Fashion Design, Image Consultancy, Fashion Illustration, Millinery,        Institute of Further Education, The National Tailoring Academy at
Design Management, Fashion Styling, Retail, Merchandising,                 Louis Copeland, Griffith College Dublin, The University of Ulster (BA
Buying, Trend Forecasting and Costume Design for Film, Theatre             Hons Textile Art, Design and Fashion), Istituto Marangoni School of
and Television.                                                            Fashion and Design, London, AMFI Amsterdam Institute of Fashion.

CERTIFICATION
BTEC HND Level 6

DURATION
Two years.

Year One
Professional Development,Contextual Studies,Pearsons set
individual Project,Techniques and Practices,Computer Aided
Design,Fashion and Textile Practices
Surface Design,Pattern Cutting and Garment Making

14
Graphic Design (Visual Communications)
BTEC Higher National Diploma - Level 6 Award                                                                                   R    Raheny

Our Graphic Design (Visual Communications) HND course has been            ENTRY REQUIREMENTS TO BTEC
developed to help you build a solid graphic design portfolio that will
enable you to progress to further study at Degree level (BA Hons) or      HIGHER NATIONAL DIPLOMA
to gain employment.                                                       Leaving Certificate (with portfolio) or successful completion of a QQI
                                                                          Level 5 Portfolio Course and interview. Mature students with prior
You will develop visual communication skills using the latest graphic     experience in related areas will also be considered. Postgraduate
software such as Adobe Photoshop, Illustrator InDesign, After             students who wish to develop a portfolio to gain direct employment
Effects. You will be working with a team of experienced Art and           in graphic design will also be considered.
Design tutors, who will help you creatively problem solve your ideas
on paper and then translate them into 2D or 3D graphics. The areas        CERTIFICATION
that you will cover are Graphic Design, Illustration, Typography,
                                                                          BTEC HND Level 6
Web Design, Digital Animation, Layout and Design, Research
Skills, History of Art and Design. Students have a busy schedule all
year with regular trips to galleries and museums. Visiting lecturers      DURATION
in areas such as bookmaking, typography also run practical                Two years.
workshops, Graphic Designers from Industry give regular talks to
students. Live projects are run throughout the course with real clients
from Industry.
                                                                          CAREER OPPORTUNITIES
                                                                          Graphic Design, Web and Mobile Design, UI/UX Design, Illustrator,
On successful completion of this BTEC HND students can avail of           Motion Graphics, Information Graphics, Packaging Design,
the opportunity to secure employment within the Design Industry.          Branding, Advertising, Design Manager.
Many of our Graphic Design graduates are now employed within
areas such as branding, advertising, publishing, packaging design,        PROGRESSION TO DEGREE LEVEL
marketing, animation, user interface design, web design, illustration.
                                                                          Students can apply for advanced entry with their portfolio for Visual
Others have successfully opened their own Graphic Design
                                                                          Communications degree courses in all the major colleges throughout
businesses.
                                                                          Ireland, entering at Year Two or Three in the following colleges:
                                                                          NCAD, TU Dublin, Institute of Art, Design and Technology, Dun
COURSE CONTENT                                                            Laoghaire, Athlone Institute of Technology, Waterford Institute of
YEAR 1                                                                    Technology, Cork Institute of Technology, University of Ulster and
Graphic Design Practices, Techniques and Practices, Typography,           final year entry to BA (Hons) Graphic Communication or BA (Hons)
Screen-based Practices, Contextual Studies, Visual Narratives,            Design Studies, University of Wolverhampton, UK, School of Art and
Individual Project, Professional Development.                             Design.

YEAR 2
Advanced Graphic Design Studies, Branding and Identity, Web
Design, Digital Animation, Applied Practice Collaborative Project,
Professional Practice.

WORK EXPERIENCE ABROAD
Some students will have an opportunity to do work experience in
Graphic Design companies abroad. In the past, students have
completed work experience in Portugal, Budapest and Malta as part
of the Erasmus project.

                                                                                                                                             15
Illustration and Visual Storytelling
QQI Award in Illustration Level 6 (6M5150)                                                                                  R    Raheny

This course is designed for aspiring illustrators and storybook           COLLEGE LINKS
makers. It is also suitable for those who aspire to work in the area of
                                                                          Successful learners may also progress to study at third level
graphic design or fine art and who wish to expand their skillset. The
                                                                          studying Illustration/Graphic Design in NCAD, DLIADT or TU Dublin.
course will focus on the skills necessary for good image making and
                                                                          Successful learners can also progress to a number of Higher
how to tell a good story visually. You will be encouraged to develop
                                                                          National Diploma courses in Coláiste Dhúlaigh College of Further
you own style of drawing and illustration.
                                                                          Education.
The course will blend digital technology with traditional methods
and you will develop a portfolio showcasing your work that will take
you to the next level in education or industry. Career opportunities
include Children's Books, Comics and Graphic Novels, Merchandise
– Greeting Cards, T Shirts, etc., Advertising and Freelance work.

COURSE CONTENT
Illustration Skills, Drawing, Computer Illustration Graphics,
Design Skills, Painting, Digital Photography, Creative Writing,
Communications, Work Experience.

CERTIFICATION
QQI Level 6

DURATION
One year.

ENTRY REQUIREMENTS
Leaving Certificate or Leaving Certificate Applied and an interview.
Mature students are welcome to apply.

CAREER OPPORTUNITIES
Learners can progress directly into Industry working in Graphic
Design Marketing or areas such as Digital Marketing, Data
Visualisation, Branding, Advertising, or running their own business.

16
Interior Design – 3D Design
BTEC Higher National Diploma                                                                                                R    Raheny

We introduce students to the world of design including commercial       CERTIFICATION DURATION
and domestic Interior Design, furniture, lighting, set Design and
                                                                        Two years (with option for advanced entry to BA (Hons) Degree
exhibition Design. Students gain valuable experience working on live
                                                                        courses).
projects, competitions and industry workshops.

Throughout the course, students will create a professional standard     ENTRY REQUIREMENTS
portfolio that can lead to employment or advanced entry into the        Leaving Certificate, QQI Level 5 or similar and interview. Mature and
third year of a third level degree programme (pending portfolio and     postgraduate students are also welcome to apply. Prior experience
interview).                                                             in related areas will be considered.
                                                                        Some examples of creative work
COURSE CONTENT
This course offers a wide range of modules that cover all areas         CAREER OPPORTUNITIES
of 3D and spatial design. We also develop your drawing and              Interior Design and Architectural Practices, Interior Design
3D visualisation skills enabling you to produce professional            Consultant, Display and Merchandising, Interior Retail Management,
presentations of your design projects. We focus on personal and         Interior Retail Buying, Product Design, Furniture Design, Interior
professional development. We will deliver assignment briefs that give   Styling and Merchandising, Retail and Exhibition Design, Set Design
you an insight into the design Industry and the challenges involved     and Design for Leisure, Health and Education Industries.
in design development. Students will also get the opportunity to
showcase their work at an end of year exhibition which is held at a
high profile venue in Dublin.
                                                                        PROGRESSION TO DEGREE LEVEL
                                                                        Advanced entry 2nd and 3rd year BA (Hons) Interior and Furniture
YEAR 1                                                                  design courses are available in TU Dublin, Advanced entry to
Technical Drawing skills, Interior design, 2D and 3D CAD/ Sketch        Visual Merchandising in TU Dublin, Griffith College, One year top
Up, Presentation skills, Professional Practice, Drawing and Design      up degrees with University of Wolverhampton and many other UK
Skills, Surfaces and Materials Design, Contextual Studies in Design.    universities.

YEAR 2                                                                  *All advanced entries depend on final grades and standard of
Advanced Interior Design, Live and Collaborate Projects,                portfolio.
Professional Studies, 3D Modelling, Technical Drawing and
Detailing, Advanced Portfolio Presentation Skills,. 3D Modelling and
Rendering, Work Placement.

WORK EXPERIENCE ABROAD
Some students will have an opportunity to do work experience with
interior design companies abroad. In the past students have gone to
Budapest, Malta and Portugal as part of the Erasmus project.

SOFTWARE
Current industry standard software is provided throughout the
college including AutoCAD 2D, Google Sketchup and VRay, Adobe
Illustrator, Adobe Photoshop.

                                                                                                                                          17
Creative Writing for Digital Media
QQI Award (Level 5 - 5M5048)                                                                                                  C   Coolock

This course is designed for anyone with an interest in Creative           DURATION
Writing and Storytelling. Students will explore various aspects of
                                                                          One year.
writing and will be facilitated in developing both written and digital
content for online platforms.
                                                                          ENTRY REQUIREMENTS
The course will focus on developing writing skills for fictional work     Leaving Certificate or equivalent is an advantage but not essential.
as well as creation of promotional digital content for multi-platform     Mature students are welcome to apply.
delivery. Classes will be delivered in a relaxed environment and
learners will be given the opportunity to build on existing and/or new
story ideas.
                                                                          PROGRESSION ROUTES
                                                                          Graduates can progress to Higher National Diploma in Creative
The one year QQI Level 5 course will encourage students to share          Media Production (Journalism or Film discipline) followed by a Top-
and critique ideas in a supportive setting. The skills to create          up BA (Hons) in Film Production or Broadcast Journalism accredited
media content to complement written material will be taught, giving       by University of Wolverhampton and delivered in Coláiste Dhúlaigh
students the necessary tools to make self-promotional material for        College of Further Education.
digital storytelling.

COURSE CONTENT
Media Analysis, Creative Writing, Writing Skills for Journalism, Script
Writing, Communications, Work Practice, Image Processing, The
Internet.

                                                                                                                                             19
Media Production – Television and Sound
QQI Award (Level 5 – 5M18518), Higher National Diploma, Leading to BA (Hons)                                                    C   Coolock

If you are someone who makes videos, records music, takes
photographs, podcasts or has a genuine interest in the Media
you consume, this is the course for you. Our alumni are Directors,
Producers, Sound Designers, Camera people, Musicians, Editors,
Comedians, Advertising Executives, Lighting Experts and more
besides. We keep in touch with Industry and adjust the course each
year to ensure that our graduates are as prepared for the Media
Landscape as they can be.

We have a state of the art HD Television Studio. A professional
recording studio for the creation of Music, Sound Design and Radio
using ProTools. We put equipment in your hands early and often,
encouraging you to learn by doing.

COURSE CONTENT
The course works hard to refine your interests while helping you
understand every aspect of Media Production.

                                                                           Top-up Degree
YEAR 1
                                                                           If you want to continue to develop your career with us, we offer
Here, we introduce you to all the major disciplines. In TV you will
                                                                           a one-year Top-up degree in conjunction with the University of
work on Studio Programmes as well as producing and editing a
                                                                           Wolverhampton (BA Hons Video and Film Production) which is
wide range of material shot on location. Sound is served by Radio
                                                                           delivered in our college. Students who achieve a Merit profile in their
Production and Music Technology. Photography develops your eye
                                                                           HND are eligible.
and image manipulation abilities. Media Analysis helps you analyse
television, film and radio so as to give you a better understanding of
how it's made. Intercultural Studies and Communications prepare            CERTIFICATION
you for the Ireland we live in today and Work Experience gives you         QQI Level 5, Higher National Diploma, BA (Hons).
an opportunity to gain your first foothold in a real Media job.

YEAR 2
                                                                           DURATION
In your second year, the pace picks up. Sound will focus on the            3 Years (Plus optional one-year Top-up Degree).
growing area of Sound Design and develop your scriptwriting
abilities with Radio Drama. TV expands into more complex                   ENTRY REQUIREMENTS
programme making, planning, shooting and editing from day
                                                                           Leaving Certificate (including LCA) and interview. We encourage
one. The introduction of Creative Industry, TV and Film Production
                                                                           students to bring a sample of work to the interview. This could
Practice will ensure your process is in line with industry. You will
                                                                           be anything you have written (e.g. script, story, poem, school
have a chance to work on an Individual Project to test your growing
                                                                           essay), photographs you have taken (either on phone or camera),
skillset and you will expand your knowledge of how films are made in
                                                                           or any other media work you would like to show. You should also
Film Studies.
                                                                           be prepared to discuss your favourite TV shows/music/ films etc.
                                                                           Genuine Media interest must be in evidence at the interview. Mature
YEAR 3
                                                                           Students are welcome to apply.
Your final year of the core programme expands your abilities even
more. In both Sound and Television you will work on Broadcast
Standard Documentaries and real world projects with actual                 CAREER OPPORTUNITIES
clients. You will have the opportunity to develop your own solo            Radio and Sound Recording, Music Business, Advertising and
and collaborative work. Your academic ability will be bolstered in         Public Relations, Graphic Design, Publishing, Photography,
Professional Development. In third year, your work experience can          Television Production and Broadcast, Podcasting, TV Graphics,
lead to a job directly after graduating and it also prepares you for the   Interactive Media, Film Production, Publishing, Post Production,
Top-up degree.                                                             Sound for Film and TV, Computer Game Sound Design.

20
Film Production
Higher National Diploma, leading to BA Hons. PATRON: DAMIEN O'DONNELL                                                      C    Coolock

Film Production offers a thorough study of film through both practical   CAREER OPPORTUNITIES
and academic avenues. Students will study key practical areas such
                                                                         Scriptwriting, Directing, Producing, Editing, Cinematography, Sound,
as Scriptwriting, Directing, Producing, Sound, Lighting and Editing
                                                                         Research, Education, Marketing.
all of which will culminate in the creation of their own films. These
areas are complemented by the study of Film History, Film Theory
and Film Industries.                                                     COLLEGE LINKS
                                                                         Entry into final year of third year degree programmes in a number
Damien O'Donnell, BAFTA award-winning director of East is East           of UK universities is possible. However, as stated above,
is a graduate of CDCFE. Damien has also directed films such as           completion of this course enables you to apply to complete the
Heartlands and Inside I'm Dancing and is a prolific TV and Cinema        BA Hons in Video and Film Production in Coláiste Dhúlaigh College
commercial director. As patron of the Film Production course,            of Further Education.
Damien will visit the college once a year to give a keynote lecture
to Film Production students.

COURSE CONTENT
YEAR 1
Scriptwriting, Cinematography, Sound Recording, Editing, Post
Production Sound, Individual Film Project, Creative Film and Media
Industries, Professional Practice for the Film Industry, Film Studies.

YEAR 2
Advanced Techniques in Camera, Lighting, Sound Recording,
Editing and Post Production Sound, Collaborative Film Project,
Documentary, Personal Professional Development, Advanced Film/
TV Studies.

CERTIFICATION
Higher National Diploma, leading to BA (Honours) awarded by
University of Wolverhampton.

Students who complete this course with a Merit profile are eligible
to apply for the BA Hons in Video and Film Production in Coláiste
Dhúlaigh College of Further Education. Progression to other UK
universities is also possible.

DURATION
Two years.

ENTRY REQUIREMENTS
Leaving Certificate and interview (with portfolio). Please see our
guidelines on our website regarding preparation for your interview
and creating a portfolio.

                                                                                                                                         21
Journalism
Higher National Diploma, Leading to BA Hons.                                                                                 C    Coolock

The BTEC Higher National Diploma (HND) in Journalism is
designed for students who wish to gain employment in Print,
Online and Broadcast Journalism as well as other areas of the
media. The course focuses on developing writing, researching,
and broadcasting skills for Print, Online, Radio and Screen. Course
content will encourage students to consume as well as create
media. Students will explore media theories and learn a range of
practical skills such as interview techniques, effective blog writing,
and podcast production. Students will also build a portfolio which will
enable them to progress to further study or employment.

DURATION
The Journalism HND is a two-year continuous assessment
programme.

COURSE CONTENT
YEAR 1
Individual Project, Creative Industry, Professional Practice,
Journalism Practice, Journalism and Society, Digital Page
Production, Radio Production, Investigative Journalism.
                                                                          PROGRESSION / COLLEGE LINKS
YEAR 2                                                                    CDCFE offers a Top-up Honours Degree in Broadcasting and
Collaborative Project, Personal Professional Development,                 Journalism. Students who meet the entry criteria can progress to this
Advanced Journalism Studies, Podcast Production, Magazine and             final year. See details elsewhere in this prospectus.
Feature Production, Specialist Journalism, Social Media Practice.
                                                                          Graduates with a Distinction average also have a number of other
CERTIFICATION                                                             Higher Education opportunities.
Higher National Diploma, leading to BA (Honours).
                                                                          DIRECT PROGRESSION:
                                                                          " BA (Hons) Journalism and Digital Media, Independent
ENTRY REQUIREMENTS                                                            Colleges Dublin.
Leaving Certificate or equivalent Higher Level English is an              " BA (Hons) Journalism and Visual Media, Griffith College
advantage but not essential. Mature students are welcome to apply.            Dublin.
Candidates must attend an interview and ideally show a small              " BA Journalism, Griffith College Dublin.
portfolio of writing. See guidance on our website.                        " BA Journalism and Media, Dublin Business School
                                                                          " BA (Hons) Creative Arts, University of Cumbria.
CAREER OPPORTUNITIES /                                                    " BA (Hons) Digital Media, University of Wolverhampton.

RADIO LINKS
Graduates have gained employment in print, online and broadcast
journalism as well as education, design and a range of creative
media production careers. CDCFE has a close association with our
local radio station, Near FM, where many students have gained work
placements.

22
Animation
QQI Award (Level 5 – 5M1985), Higher National Diploma, leading to a Top-up (Hons) degree in CDCFE.                           C   Coolock

The course is designed to prepare learners for a professional career
in Animation and related fields. Learners study fundamental skills
and develop their knowledge using both traditional techniques and
the latest computer technology. Areas covered include Animation
Principles, Experimental Animation, Stop Motion Animation, Life
Drawing, 2D Digital Animation, 3D Digital Animation, Special Effects,
Compositing, Film and Critical Studies, Layout, Scriptwriting,
Character Design and Storyboarding.

COURSE CONTENT
YEAR 1: ANIMATION FOUNDATION (QQI LEVEL 5)
Drawing for Animation, Animation Layout Design, Image Processing,
Appreciation of Art Craft and Design, Life Drawing, Sculpture,
Painting, Work Experience, Communications.

YEAR 2 AND 3 (HND IN ANIMATION)
Individual Project, Visual Narratives, Media Practices, Material
Practices, Screen Based Practices, Techniques and Practices,
Contextual Studies, Professional Development, Professional
Practice, Applied Practice Collaborative Project, Advanced Art
Practice Studies, Moving Image, 3D Modelling and Rendering,
Advanced Life drawing.

BA (HONS) ANIMATION                                                     CAREER OPPORTUNITIES
This Top-Up degree is taught on campus at CDCFE, Coolock and
                                                                        Animation studio production, development, compositing and post
validated by University of Wolverhampton. For entry criteria and
                                                                        production. Illustration, Graphic Design, Film, Television, Multimedia,
further information please see Top-Up Degree page.
                                                                        Advertising, Computer Games Industry. Graduates have gained
                                                                        employment in Irish companies such as Brown Bag Films, Boulder
CERTIFICATION                                                           Media, TreeHouse Republic, Jam Media, Magpie 6 Media, Cartoon
QQI Award Level 5, HND, BA Hons                                         Saloon, Kavaleer, Gingerbread Animation Pewter Games, Studio
                                                                        Powwow.
DURATION AND ENTRY REQUIREMENTS
3 or 4 years with BA (Hons) Degree option.                              PROGRESSION TO DEGREE LEVEL
                                                                        If students complete a HND with a Merit profile they are eligible
Leaving Certificate (including LCA) and interview with portfolio.       to apply for a one-year Top-up Degree in CDCFE (BA Hons
Mature and postgraduate students are also actively encouraged to        in Animation awarded by the University of Wolverhampton) or
apply for this course.                                                  advanced entry to BA (Hons) Animation, IADT Dun Laoghaire and
                                                                        BCFE Ballyfermot.

                                                                                                                                            23
Photography
QQI Award (Level 6 – 6M3732)                                                                                                  C    Coolock

Photography students at CDCFE will build on previous experience to        CAREER OPPORTUNITIES
apply their skills in the areas of technique and vision to an advanced
                                                                          There are career opportunities in a variety of areas including
level suitable for employment or starting a business or further
                                                                          Newspapers/Magazines, Advertising, Websites, Corporate
study. Students are encouraged to blend artistic, documentary or
                                                                          Publications, Weddings, Family Occasions, Events etc.
journalistic work into a portfolio reflecting their own personal style.

This course gives students the opportunity to acquire the                 PROGRESSION TO DEGREE LEVEL
principles, techniques and creative skills needed for a career in         QQI Level 6 Photography provides an ideal platform for graduates to
the Photography Industry. The course interweaves acquiring digital        apply for advanced entry to the degree programmes in Photography
and traditional skills for photography along with real world practical    in TU Dublin, IADT Dun Laoghaire or Griffith College among others
projects.                                                                 (subject to portfolio submission).

COURSE CONTENT
Studio Photography, Documentary Photography, Portraiture, the
Art of Colour Photography, Digital Photography, Digital Imaging,
Arts Event Management, Personal and Professional Development,
Communications.

CERTIFICATION
QQI Award Level 6.

DURATION
One year.

ENTRY REQUIREMENTS
QQI Level 5 Certificate in a related area. Mature and postgraduate
students are also actively encouraged to apply for this course.

24
Social Media Influencer
QQI Award in Multimedia Production (Level 5 5M2146)                                                                          C   Coolock

A Social Media Influencer is a user of social media who has              ENTRY CRITERIA
established credibility in a specific industry. They have access
                                                                         Leaving Certificate (minimum of 5 O6's / 5 H7's) or Leaving
to a large audience and can persuade others by virtue of their
                                                                         Certificate Applied (minimum of a Merit profile) and interview. Mature
authenticity.
                                                                         students are welcome to apply.
On this course you will learn the fundamentals of influencer
marketing through Instagram and Youtube platforms. The course            DURATION
will focus on content creation, attracting followers, building a base,   One year.
sponsorship, creating short videos and developing a Youtube
channel.
                                                                         CERTIFICATION
On completion of this course a student can progress to Journalism        QQI level 5
HND, Visual Communications HND, Marketing or develop an online
Influencer/Youtube profile.                                              PROGRESSION
                                                                         On completion of this course a student can progress to Journalism
COURSE CONTENT                                                           HND, Visual Communications HND, Marketing or develop an online
Multimedia Authoring, Multimedia Project Development, Marketing          Influencer/Youtube profile.
Practice, Media Analysis, Design Skills, Communications, Work
Experience, Web Authoring.

                                                                                                                                           25
Hairdressing
PRE-APPRENTICESHIP QQI AWARD (LEVEL 5 - 5M3351)                                                                             K   Kilbarrack

This course comes at a very exciting time in Hairdressing with the
new National Hairdressing Apprenticeship now a reality. The aim of          ENTRY REQUIREMENTS
the course is to prepare students for an opportunity as an apprentice
                                                                            Leaving Certificate (including LCA) and interview. Mature students
in the Hairdressing Industry. Students will be given practical training
                                                                            are welcome to apply. NHA Level 4 major award.
and confidence in many disciplines, e.g. blow drying, colour
application, basic cutting, setting, etc. which they will be required to
combine with practical experience of salon work placement to help           CAREER OPPORTUNITIES
them secure an Apprenticeship. Emphasis is placed on all key areas          Hairdressing Apprenticeship.
of Hairdressing that will enhance students' techniques, creative
and interpersonal skills. All practical training takes place in our fully
equipped modern Hair Salon.
                                                                            PROGRESSION
                                                                            Placement as a First Year Apprentice in a Hairdressing Salon.
                                                                            Opportunity to progress to employment and a National Hairdressing
COURSE CONTENT                                                              Apprenticeship Certificate in Coláiste Dhúlaigh College of Further
Hairdressing Theory and Practice, Hairdressing Science, Creative            Education.
Styling, Customer Service, Work Experience, Health and Safety,
Retail selling.
                                                                            COLLEGE LINKS
                                                                            Please refer to the QQI links on our website.
CERTIFICATION AND DURATION                                                  www.cdcfe.ie or www.QQI.ie
QQI Level 5 - one year

26
National Hairdressing Apprenticeship
QQI AWARD (LEVEL 6)                                                                                                        K    Kilbarrack

This course is a day release course for Hairdressing apprentices in      CAREER OPPORTUNITIES
full time employment with a salon registered under the new National
                                                                         On successful completion you will be able to work as a qualified
Hairdressing Apprenticeship scheme. The course and tutor will work
                                                                         hairdresser with a nationally and internationally recognised
alongside the salon to provide the apprentice with all the necessary
                                                                         qualification.
skills, techniques, theory and confidence to assist them in becoming
                                                                         there is an abundance of opportunities within the industry from
a fully qualified hairdresser with a nationally and internationally
                                                                         working in independent salons, self-employed, hair and beauty
recognised qualification.
                                                                         spas, freelance, technical reps to the theatre, tv and film industry

COURSE CONTENT
                                                                         PROGRESSION
The course will cover all the essential disciplines including
                                                                         There are many routes for progression within the industry itself but a
shampooing, colouring, cutting, styling, finishing, health and safety,
                                                                         level 6 award also opens up the opportunity to do a level 7 (bachelor
customer service, reception skills, client consultation, perming and
                                                                         degree) in areas such as business management.
retail.

CERTIFICATION AND DURATION                                               COLLEGE LINKS
                                                                         Please refer to the QQI links on our website.
QQI Level 6 - 3 years (minimum)
                                                                         www.cdcfe.ie or www.QQI.ie

ENTRY REQUIREMENTS
The candidate must be in full time employment with a salon
registered under the national hairdressing apprenticeship scheme.
qqi level 4 major award or equivalent
or
Two years full time experience in a hairdressing salon.
where english is not your first language a b2 oxford level of english
is required.

                                                                                                                                                27