Corona Virus Protection Activity - Little Medical School
Page content transcription
If your browser does not render page correctly, please read the page content below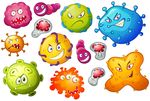 Supplies Required
 Glitter
 Hand Cream
 Soap
 Water
 WHO Handwashing Guide – (available to download here)
 Paper Towels
 Confetti or small specs of paper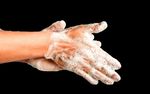 What is Covid-19?
 Coronaviruses are a large family of
  viruses which may cause illness in
  humans.
 COVID-19 is the infectious disease caused
  by the most recently discovered
  coronavirus.
 Covid-19 was first detected in Wuhan
  City, China in 2019
 This virus causes a fever and
  respiratory problems.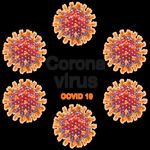 Key Terms
            Respiratory: all about the lungs and breathing

            Virus: a very small parasite that can infect humans
            and animals with diseases

            Contagious: a sickness that spreads from person to
            person (like chicken pox!)

            Symptoms: the ways that a patient feels sick – fever,
            cough, shortness of breath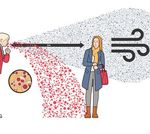 Who is affected by Covid-19?
                               This virus can affect anyone, but
                               people get it differently. Older people,
                               and those who have a pre-existing
                               medical condition are more vulnerable,
                               younger healthier people may
                               experience milder symptoms.

         Coronavirus is very contagious.
         It can spread from person to person
         quickly, especially when people are
         coughing and sneezing.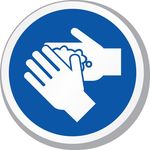 Proper Hygiene
The best thing we can do to avoid getting sick is to
make sure that we are using proper hygiene.

It is very important to make sure that we are washing
our hands properly, and not spreading germs.

When washing your hands, we must make sure to use
warm water and soap.

If you need to cough or sneeze, you can do two things:
• Catch it with a tissue and bin the tissue
• Catch it with your elbow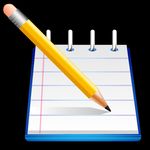 Activity 1 – How Germs Spread

             Supplies Required - Glitter & Hand Cream

             • Place a small amount of hand cream on the hand of each child.
               If only one child is taking part, place hand cream on your hand
               too.
             • Rub the hand cream into both hands.
             • Take the glitter and sprinkle on one child's hand, ask them to
               shake hands with others who are taking part in the exercise.
             • The glitter will transfer from hand to hand in the same way
               germs do.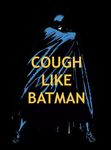 Activity 2 – Washing Your Hands Properly

           Supplies needed - Water, soap, WHO Handwashing Guide
           & paper towels

           • Use the World Health Organisations Guide on how to wash your
             hands to remove the glitter from your child's hand, remind them
             that the glitter represents germs for this exercise.
           • Hands should be washed for between 40- 60 seconds
               • Sing Happy Birthday twice or the first 3 verses of Baby
                  Shark while hands are being washed.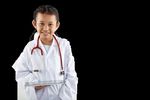 Activity 3 – How Far Germs Spread

Supplies needed - Confetti

•   Give each child a handful of confetti and take a handful yourself.
•   Now bring your hand up to your face – don't touch your face!
•   Throw the confetti onto the table in front of you.
•   This action mimics how germs travel when you cough or sneeze.
•   Use this to explain to your children why its so important to catch
    your sneeze or cough in a tissue and then safely dispose of the
    tissue.
What we learned today.

What is Covid-19?
COVID-19 is the infectious disease caused by the
most recently discovered coronavirus
                                                   Print off the WHO Handwashing Guide
What are the symptoms of Covid-19?                 and place near handwashing facilities
Coughing                                                   throughout your house
Fever                                                          Download here
Fatigue

What to remember?
Wash your hands!
Cough & Sneeze like Batman!