Corporate Presentation - November 2018
If your browser does not support JavaScript, please read the page content below:
Corporate Presentation - November 2018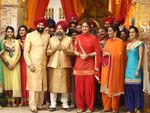 PAGE 2 Executive Summary 130+ new releases in the last 3 fiscal years Large content library of Indian language films, 2,000+, and music Multi-platform model for content monetization ErosNow(1) strategically positioned to capture large digital opportunity in India Highly attractive market opportunity driven by secular tailwinds 1 2 3 4 5 Eros: A global leader in Indian film entertainment with #1 box office market share Culture of innovation and partnerships with leading international talent 6 Note: (1) ErosNow is Eros International Plc's, OTT entertainment service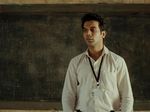 PAGE 3 Unrivalled Library & Film Production Capability New film mix 40-50 Films Each Year •Hindi •Regional language •ErosNow Originals, Short films 2,000+ film library (1 year after Theatrical Release) Co-production Acquisition Own IP Creation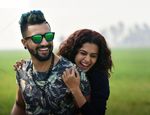 PAGE 4 Eros: A Multi-channel monetization Model Leading player in a growing and underpenetrated film market  Investing in content driven films with high ROI potential  Film pre-sales facilitated by long-standing Eros brand, reputation and industry relationships Theatrical Cable digitisation and rising Pay TV penetration drive market growth and demand for premium content  Eros' film library of over 2,000+ films is a stable source of revenue growth with high margins  Television rights are often sold before box-office releases  Other streams through theatrical and catalogue rights include Music, Cable and broadband syndication, in-flight sales, DVD sales, etc.
Television & Others Exclusive content supplier to the fast growing OTT platform - ErosNow  ErosNow, with 13m paying subscribers and over 128m registered users globally, is the leading Indian Film SVOD Platform  Expanding aggressively into digital content with ErosNow originals and short films Digital Sale of international distribution and digital rights to the parent company benefits de-risking and cash flows  Pre-determined recovery of significant film production cost through Eros International Plc  Parent Company enjoys wide international distribution network across 50 countries Overseas AD $$$ $ $ TV Syndication Freemium Pay Per View Subscription Advertising Bundled Services Theatrical Eros International is strategically positioned to monetise film content through multiple channels globally

PAGE 5 Deep and Longstanding Talent Relationships Select Leading Actors Select Leading Directors Amitabh Bachchan 3 IIFA Awards 4 NFA Awards Shah Rukh Khan 5 IIFA Awards Salman Khan 1 IIFA Award 2 NFA Awards Ranveer Singh 3 IIFA Awards Deepika Padukone 4 IIFA Awards 1 NFA Award Priyanka Chopra 3 IIFA Awards 1 NFA Award Anushka Sharma 3 IIFA Awards Sanjay Leela Bhansali 4 IIFA Awards 2 NFA Awards Anand L. Rai 1 BIG Award 1 Stardust Award Kabir Khan 1 IIFA Award 1 NFA Award Raj & DK Anurag Kashyap 2 IIFA Awards Sujay Dahake 1 NFA Award Note: IIFA = International Indian Film Academy. NFA = National Film Awards.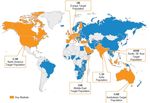 PAGE 6 Industry defining partnership with Reliance Industries A Mutually Beneficial Strategic Partnership with India's Largest Conglomerate to Consolidate Indian Content Content Distribution Capital Engagement ⚫ Eros International Media and Reliance Industries Ltd ("RIL"),India's largest private sector company, announced the creation of a joint film fund to co-produce and consolidate Indian content o The new partnership will look to invest Rs 1,000 crore ($150mn) in the near-term to produce and acquire Indian films and digital originals across all languages ⚫ RIL, as per an agreement in February 2018, has acquired 5% equity stake in our parent company, Eros International PLC at a price of $ 15 per share (18% premium to the then close price) Investment to dramatically scale Eros' capabilities in content production, marketing, and distribution Symbiotic relationship with Reliance's Jio to create high efficient unit economics for the ErosNow OTT platform Reliance's production expertise to further bolster expansion and development of Eros' original and short form content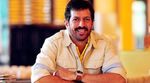 PAGE 7 Successful Penetration into China, expansion into new Geographies Indo-Chinese Co-Production Partnerships with three major Chinese state-owned film and entertainment companies to promote, co-produce and distribute Sino-Indian films across all platforms in India and China Eros' Influential Partnership in China 2 films created and produce by in-house, will be co-produced with a Chinese Studio • First for an Indian studio • Set in India and China • Shot in both languages Indo-Russian Joint Content Distribution Central Partnership and Eros Int'l to distribute and promote Indian and Russian content across multiple platforms in both countries Indo-Turkish Co-Productions Bajrangi Bhaijaan in China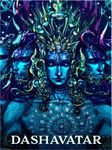 PAGE 9 (1) Source: FICCI – EY Report. India: Fast Growing Film and Television Market 660 734 862 156 166 192 816 900 1,054 2017A 2018E 2020E TV Filmed Entertainment '16 – '20E CAGR 9% 9% 7% (Rs. In Billions) Indian Film and Television Market Projected to Grow at 9%
PAGE 10 Fast growing economy 39.3 37.1 31.6 27.6 Russia China Brazil India Median age India: Leading Economic and Population Growth World Bank, IMF, OECD, CIA World Factbook, Euromonitor International, United Nations, Wall Street Research 1.
Number of Eros Now subscriptions purchasable in India for each Netflix subscription purchasable in the India. Services' costs based on Rs.500 Netflix Standard monthly subscription plan for India and Rs. 50 Eros Now monthly subscription plan for India, respectively 1.3 0.3 India US (2017, in billions) ~18% of world population Massive Population Highly favorable demographics Increasing annual consumer expenditure 13.1% 3.3% India US Projected GDP Growth CAGR (2017A-2021E) 71,324 74,967 80,266 83,858 90,016 101,146 2012 2013 2014 2015 2016 2017 (Rs. billion) Over the next 15 years India is expected to be the largest contributor of global GDP growth
PAGE 11 Rapid Growth for India's Film Industry More Movies Made, and More Tickets Sold in India Than Any Other Country India - a highly underpenetrated market Multiplex rollout fueling growth …and substantial room to increase pricing Eros Plc data, UNESCO Institute for statistics, Film Federation of India, Wall street research - Size of circles scaled to represent Number of Movies Produced x Annual Tickets Sold, FICCI-E&Y 2018 Report, India ticket price represents average ticket price at two leading multiplex chains as on 2017.
(2016A1) 190 308 393 458 517 635 1,028 India China Brazil Russia US UK Japan Average Admissions Price (Rs.) Number of Multiplexes in India 925 1,225 1,500 2,100 2,750 2009 2011 2013 2015 2017 8 10 16 40 60 125 India Brazil China South Korea UK US Theatre screens per million population Japan UK France South Korea China USA India 500 1,000 1,500 2,000 2,500 0 500 1,000 1,500 2,000 2,500 Number of Movies Produced Annual Tickets Sold (mm)
PAGE 12 Growing Indian Television Market 1) Source: FICCI Report 2017, 2018 ...is Supported by Favorable Viewing Preferences(1) …is Expected to Fuel Growth in the Indian TV Industry (1) 45% 22% 12% 7% 42% 36% 11% 7% Hindi GEC + Movies Regional GEC + Movies Kids + Music News 2014 2015 Percentage of viewing time spent 70+% 147 164 2016A 2021P Total # of TV Households: 200m 175m Increasing television household penetration…(1) Willingness to pay for content…(1) 81% 84% 2016A 2021P Paid C&S TV Household Penetration (%) 243 368 351 494 2016A 2020E Advertising Revenue Subscription Revenue 594 862 (Rs in billion) Paid C&S TV Household (in millions)
PAGE 13 India: Compelling Digital Trends, Underpinned by Mobile 48% 21% 14% 10% 5% Jio Airtel Vodafone Idea BSNL Strong Mobile Internet User Growth A Young, Technologically Savvy Demographic Video Dominates Mobile Internet Usage in India A Handful of Telcos Control the Market 27.6 37.9 481 829 2017A 2021E Median Age Millions2 Video 49% Web and Other Data 39% Streaming Audio 10% File Sharing 2% Mobile Internet Usage in India (2017E) → 75% by 2021E 27% Internet Penetration1 87% Internet Penetration1 Wired & Wireless Broadband Market Share (Jun-2018A) 95% Wireless Subscribers In December 2017 India Reached 1.2 Billion Mobile Phone Subscribers, with Only 25% Smartphone Penetration Source: FICCI Report, CIA World Factbook, Telecom Regulatory Authority of India, Ericsson Mobility Report, Statista.
Note: Vodafone India and Idea Cellular merger pending. 1. 2016A.
2. Includes non-smartphone mobile internet users.
PAGE 14 Language No. of films released in 2017 Hindi 120 Tamil 198 Telugu 156 Kannada 183 Malayalam 132 Marathi 98 Bengali 36 Punjabi 40 The Big Regional Opportunity Over 1,000 films are released in India each year across languages Top Grossing Film Worldwide Box Office INR & USD Dangal 1,870 cr ($291m) Enthiran 283 cr ($44.2m) Baahubali 2 1,560 cr ($238m) Aptharakshasa 55 cr ($8.6m) Drishyam 75 cr ($11.7m) Sairat 110 cr ($16.7m) Chander Pahar 15 cr ($2.3m) Chaar Sahebzaade 70 cr ($11m) The box office numbers suggest these are not niche films.
Contributions are significant Typical Production Budgets Typical Print & Advertising $ 12 -15m $3.0m $ 10 -12m $0.7m $ 8 – 10m $0.5m $ 4 – 5m $0.2m $ 1.5 – 2.5m $0.2m $ 1 – 2m $0.2m $ 0.5 – 1m $0.1m $ 1.5 – 2.5m $0.2m Varying Budgets. Low P&A. High Margins and Presales In the context of shortage of theatres, the Regional strategy adds scale, market share and margins without cannibalization Source: BookMyShow, KoiMoi, Market reports
PAGE 16 ErosNow(1) : #1 SVOD Platform for Indian Content Rapidly Growing Paid Subscriber Base… 2.1 2.9 3.7 5.0 7.9 10.1 13.0 16.0+ FY'17A Q1' FY'18A Q2' FY'18A Q3' FY'18A FY'18A Q1' FY'19A Q2' FY'19A FY'19E Note: (1) ErosNow is Eros International Plc's, OTT entertainment service(2) Paying subscribers means any subscriber who has made a valid payment to subscribe to a service that includes the Eros Now service either as part of a bundle or on a standalone basis, either directly or indirectly through a telecom operator or OEM in any given month be it through a daily, weekly or monthly billing pack, as long as the validity of the pack is for at least one month Eros now Paying Subscribers2 (mm) (Mgmt Guidance) Eros International produces/acquires content for ErosNow (1) 11,000+ Films Rights 5,000+ Into Perpetuity 100+ Originals over next 18 months
PAGE 17 ErosNow(1) : World's Leading Indian Digital Entertainment Platform Our Addressable Market is a Quarter of the World Population ✓135 Countries inc. India ✓128M Registered Users ✓13M Paying Subscribers ✓11,000+ Digital Rights Note: (1) ErosNow is Eros International Plc's, OTT entertainment service
PAGE 18 ErosNow(1) - Unique distribution model Note: (1) ErosNow is Eros International Plc's, OTT entertainment service Director to Consumer and Other International Major Indian Telco Partnership 215mm Subs 223mm Subs 345mm Subs 221mm Subs Parent Company Market Capatilization1 $80bn $75bn $26bn $5bn EROS Now Exclusive SVOD Partner  Long-Standing Partnership  OEM Streaming Other WALLETS TELCO / ISP ➢ Major Indian Telco Partnerships Underpin Sustainability of ErosNow's Moat ➢ Exclusive Partnerships for ErosNow, and Access to the Largest and Most Linguistically Diverse Digital Indian Film Library for Telcos (Partner Channel)
PAGE 19 Strong pipeline of ErosNow(1) originals under Production/release Note: (1) ErosNow is Eros International Plc's, OTT entertainment service December 2018 / January 2019 March 2019 March 2019 April 2019 May 2019 June 2019 June 2019 March 2019 TBD
PAGE 21 Strong releases YTD set to be bolstered by additional highly anticipated titles in the coming years Film Name Star Cast/(Director/Producer) Language Tentative Release Amar Akbar Anthony Ravi Teja, Ileana D'Cruz and others (Mythri Movie Makers) Telugu FY2019 Ottakkoru Kamukan Jojo, Shine Tom Chacko and others (Dazzling Movie Land) Malayalam FY2019 Kaptan Saif Ali Khan, Zoya and others (Navdeep Singh / ColourYellow Productions) Hindi FY2019 Mumbai Pune Mumbai 3 Swapnil Joshi, Mukta Barve Marathi FY2019 Cobra Gautam Ghulati, Tarun Khanna, Nyra Banerjee, Ruhi Singh, Director - Munesh Rawal Hindi FY2019 Kaamiyab Drishyam Films Hindi FY2019 Ticket to Bollywood Amyra Dastoor, Diganth Manchale / (Eros) Hindi FY2019 Haathi Mere Saathi Rana Dugabatti (Prabhu Soloman) Hindi / Tamil / Telugu FY2020 Guru Tegh Bahadur (Harry Baweja) Punjabi FY2020 Jaita Harman Baweja (Harry Baweja) Hindi FY2020 Untitled Ravi Vasudevan Malayalam FY2020 Untitled Vijith Nambiar Malayalam FY2020 Untitled (Homi Adajania / Maddock Films) Hindi FY2020 Ankhen 2 Amitabh Bachchan & Others Hindi FY2020 Nervazhi Nayanthara (Bharath Krishna) Tamil FY2020 Shubh Mangal Savdhan - 2 (Colour Yellow Productions) Hindi FY2020 Panda (Indo-China) (Kabir Khan) Hindi FY2020 Tannu Weds Manu 3 Anand L Rai Hindi FY2020 Roam Rom Mein Nawazuddin Siddiqui & others (Tanishtha Chatterjee / Rising Star Entertainment) Hindi FY2020 The Body (Overseas) Emraan Hashmi, Rishi Kapoor (Viacom18 Motion) Hindi FY2020 Time to Dance (Overseas) Sooraj Pancholi, Isabelle Kaif (Super Cassettes Industries) Hindi FY2020 Select Forthcoming Releases - The above list is indicative and subject to change
PAGE 22 Strong releases YTD set to be bolstered by additional highly anticipated titles in the coming years Film Name Star Cast/(Director/Producer) Language Tentative Release Raw (Overseas) John Abraham (Viacom18 Motion) Hindi FY2020 Untitled Kartik Aaryan (Anees Bazmee) (Next Gen Films) Hindi FY2020 Untitled- (Hindi remake of Kirik Party) Kartik Aaryan / Jacqueline Fernandez (Kyta Productions) Hindi FY2020 Chandamama Door Ke Sushant Singh Rajput, Nawazuddin Siddiqui (Sanjay Puran Singh) Hindi FY2020 Pitch White (Vipul Shah) Hindi FY2020 Untitled (Rahul Dholakia / Next Gen Films) Hindi FY2020 Heer (Colour Yellow Productions) Hindi FY2020 Fake (Raj & DK) Hindi FY2020 Re-Union (Sujoy Ghosh) Hindi FY2020 Hera Pheri -3 Suniel Shetty and others Hindi FY2020 Phobia 2 (Next Gen Films - Pawan Kriplani) Hindi FY2020 2 Guns (Krishna Jagarlamudi) Hindi FY2020 R.
Rajkumar 2 (PrabhuDeva / Next Gen Films) Hindi FY2020 Khalifey Sanjay Dutt, SaifAli Khan, Arshad Warsi (Prakash Jha) Hindi FY2020 Make in India (Next Gen Films) Hindi FY2020 Jugaadu Harman Baweja Hindi FY2020 1234 (Part 2) Suniel Shetty, Paresh Rawal (Ashwni Dhir) Hindi FY2020 Select Forthcoming Releases - The above list is indicative and subject to change
PAGE 24 H1 FY2019 EBIT up by 26.4%, PAT higher by 31.7% • Eros released 31 films (5 medium budget, 26 small budget) & 1 Digital Series in H1 FY2019 as compared to 12 films (1 high budget, 3 medium budget , 8 small budget) in H1 FY2018 • Margin expansion driven by a content - driven films, strong pre-sales strategy and catalogue monetization 1) Adjusted EBITDA is defined as EBITDA adjusted for (gain)/impairment of available-for-sale financial assets, profit/loss on held for trading liabilities (including profit/loss on derivative financial instruments), transactions costs relating to equity transactions, share based payments, Loss / (Gain) on sale of property and equipment, Loss on de-recognition of financial assets measured at amortized cost, net, Credit impairment loss, net, Loss on financial liability measured at fair value through profit and loss, Loss on deconsolidation of a subsidiary and Impairment of goodwill (as applicable).
Figures in INR million H1 FY2019 H1 FY2018 Growth (%) Total Income 5,441 5,473 (0.6)% EBIT 2,033 1,609 26.4% EBIT Margin 37.4% 29.4% +800 bps Adj. EBITDA (1) 2,395 1,917 24.9% Adj. EBITDA Margin 44.0% 35.0% +900 bps PAT (after minority) 1,363 1,035 31.7% PAT Margin (%) 25.1% 18.9% +620 bps Diluted EPS (Rs.) 14.17 10.82 31.0%
PAGE 25 Conservative Balance Sheet: Leverage and liquidity improve further • Eros' investments are focused on enhancing its position as a premium content owner of Indian film and digital content while maintaining a conservative balance sheet • Capital structure, liquidity and coverage ratios improve further and are well within the prescribed norms.
Particulars As on Sept 30, 2018 As on March 31, 2018 As on Sept 30, 2017 Cash 2,106 1,872 1,887 Net Debt 5,112 5,557 5,854 Networth 24,936 22,559 21,188 Net Debt / Equity 0.21 0.25 0.28 Net Debt / EBIT 1.25 1.51 1.63 All figuresin Rs.Million
PAGE 26 Consistent Profits; strong growth in margins 7,159 9,632 10,744 11,396 14,410 16,257 14,453 10,100 1,613 2,257 2,262 2,997 3,615 3,549 3,768 3,679 1,172 1,478 1,545 1,997 2,471 2,387 2,575 2,293 FY'11 FY'12 FY'13 FY'14 FY'15 FY'16 FY'17 FY'18 Revenue EBITDA PAT EBITDA (%) 22.5 23.4 21.1 26.3 25.1 21.8 26.1 36.4 PAT (%) 16.5 15.5 14.5 17.5 17.1 14.7 17.8 22.7 Theatrical 42.8% Overseas 10.9% Television & Others 46.3% Diversified Revenues Streams FY18 Figures in Rs. million
PAGE 27 Certain statements in this presentation concerning the future growth prospects are forward looking statements, which involve a number of risks and uncertainties that could cause actual results to differ materially from those in such forward-looking statements.
In some cases, these forward- looking statements can be identified by the use of forward-looking terminology, including the terms "believes", "estimates", "forecasts", "plans", "prepares", "projects" "anticipates", "expects", "intends", "may", "will" or "should" or, in each case, their negative or other variations or comparable terminology, or by discussions of strategy, plans, objectives, goals, future events or intentions. These forward-looking statements include all matters that are not historical facts. They appear in a number of places throughout this presentation and include, but are not limited to, statements regarding the Company's intentions, beliefs or current expectations concerning, among other things, the Company's results of operations, financial condition, liquidity, prospects, growth, strategies, business development, the markets in which the Company operates, expected changes in the Company's margins, certain cost or expense items as a percentage of the Company's revenues, the Company's relationships with theater operators and industry participants, the Company's ability to source film content, the completion or release of the Company's films and the popularity thereof, the Company's ability to maintain and acquire rights to film content, the Company's dependence on the Indian box office success of its films, the Company's ability to recoup box office revenues, the Company's ability to compete in the Indian film industry, the Company's ability to protect its intellectual property rights and its ability to respond to technological changes, the Company's contingent liabilities, general economic and political conditions in India, including fiscal policy and regulatory changes in the Indian film industry.
By their nature, forward- looking statements involve known and unknown risk and uncertainty because they relate to future events and circumstances. Forward-looking statements speak only as of the date they are made and are not guarantees of future performance and the actual results of the Company's operations, financial condition and liquidity, and the development of the markets and the industry in which the Company operates may differ materially from those described in, or suggested by, the forward-looking statements contained in these materials. The forward-looking statements in this presentation are made only as of the date hereof and the Company undertakes no obligation to update or revise any forward-looking statement, whether as a result of current or future events or otherwise, except as required by law or applicable rules.
Important notice and disclaimer