Course Guide Undergraduate 2020 - scu.edu.au
Page content transcription
If your browser does not render page correctly, please read the page content below
SOUTHERN CROSS UNIVERSITY

Southern Cross University is a multi-campus university         Southern Cross delivers degrees on campus and
on Australia's east coast.                                     online. A rich academic portfolio covers the arts and
                                                               humanities, social sciences, health – including nursing
We are proud of our reputation as a progressive
                                                               and midwifery, osteopathy and a selection of allied
institution, engaging with the communities we serve to
                                                               health specialities, law ­– including a suite of double
create change that has impact around the world.
                                                               degrees, teaching and education, digital business, media
Our campuses are located at the southern Gold Coast            and information technology, tourism and business,
adjacent to Gold Coast Airport and in NSW at Lismore           science and engineering as well as marine, forest and
and at Coffs Harbour, where the University's National          environmental science and Indigenous knowledge.
Marine Science Centre is also located. Branch campuses         Professional placements are a feature of most degrees.
in Sydney, Melbourne and Perth operate in collaboration
                                                               The University is home to nine research centres, all
with EduCo and the University operates The Hotel School
                                                               with deep connections to the communities they serve
Sydney and Melbourne in partnership with Mulpha
                                                               and a commitment to research output that has global
Australia.
                                                               relevance, be it marine ecology, organic agriculture,
The regions we call home all have unique characteristics       plant and geoscience, adolescent development or
as study locations – from cosmopolitan cities, thriving        flood mitigation. In the latest Excellence in Research for
industries and coastal lifestyles to living laboratories of    Australia report, Southern Cross achieved outstanding
great natural beauty and ecological diversity – all right      ratings of 'at world standard' or above in 24 research
next to our campuses.                                          fields. In nine research fields the University was
                                                               evaluated at the highest possible classification of
Our locations have a profound influence on our teaching
                                                               'well above world standard'.
and academic programs, from business degrees that
examine ethical investment and ecological tourism, to          Celebrating 25 years in 2019, Southern Cross has been
marine science that is helping to regenerate the reef          ranked in the top 100 young universities in the world by
and engineering that is making our urban environments          the Times Higher Education World University Rankings.
smarter and more sustainable. We celebrate our cultural        It's an accolade we don't take lightly – we are constantly
diversity with a festival every year because it is diversity   reviewing our degrees and pathway programs to make
that makes us bold and pushes us to challenge the              sure you are equipped with the skills and knowledge you
status quo.                                                    need to forge your 21st century career.
Contents
                                                               Pathways to university                     2
                                                               SCU College                                3
                                                               Undergraduate courses                      6
                                                                Arts, Humanities & Social Sciences        8
                                                                Business & Tourism                       12
                                                                Digital Media & IT                       18
                                                                Education & Teaching                     22
                                                                Engineering & Science                    28
                                                                Health Sciences                         34
                                                                Nursing & Midwifery                     44
                                                                Indigenous Knowledge                    48
                                                                Law & Justice                            52
                                                                Marine & Environmental Sciences         60
                                                                Music & Creative Arts                   64
                                                               Our campuses                             68
                                                               Online study                              75
                                                               Campus life                               76
                                                               Scholarships                              78
                                                               Student services                          79
                                                               Student support                           81
                                                               Accommodation                             82
                                                               Funding your study                       83

                                                                                        On the cover:
                                                                                        Multi-storey mural at the
                                                                                        Gold Coast campus by
                                                                                        internationally recognised
5-STAR STUDENT SUPPORT    TOP 110 IN ASIA-PACIFIC      WORLD STANDARD OR                artist and Southern Cross
5-STAR TEACHING QUALITY   TOP 50 GEN Y UNIVERSITIES    ABOVE IN 24 KEY RESEARCH
                                                                                        Young Alumnus of the Year
5-STAR SOCIAL EQUITY      TOP 100 UNDER 50 YEARS OLD   AREAS
                                                                                        2018 Guido van Helten.

                                                                                                                     1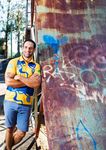 PATHWAYS TO UNIVERSITY

                                                         ATAR/OP
                                                       Direct entry to
                                                      course based on
                                                          ATAR/OP

                                                       TRANSITION
                                                         TO UNI
           SECONDARY
             SCHOOL

                                                         STAR                               SOUTHERN
             UNISTART
                                                      EARLY OFFER
                                                    Visit scu.edu.au/star
                                                                                              CROSS
               FOR
             SCHOOLS                                       for details                      UNIVERSITY
                                                                                                Diplomas
                                                                                                   and
                                                                                                Degrees
                                                      Preparing for
                                                     Success at SCU
                                                         (PSP)
                                                  The fee-free PSP can be
                                                   studied in a variety of
                                                   flexible ways to assist
                                                    those juggling other
          NON-SCHOOL                                 commitments. The
            LEAVER                                 course is available on
                                                   all three campuses as
                  or                                    well as online.

            TAFE / VET

    UniStart for Schools                                            Transition to Uni
    A 15-week program, running once per year, taught in high        An intensive six-week program offered once per year on
    school to prepare students for university learning and life.    all three campuses. Designed for school leavers who must
    Commences April 2019. Only offered in Queensland.               have completed Year 12 with 5 ATAR-eligible subjects the
                                                                    previous year and who did not achieve an ATAR/OP to
    STAR EARLY OFFER                                                enter university.
    The STAR program is designed to provide another                 Commences January 2020.
    pathway directly into university study that is not
    based solely on your ATAR or OP, but rather on your
    academic achievements at school and your Principal's
    recommendation.

2
SCU COLLEGE

For students who don't meet Bachelor degree entry           SCU College Diplomas:
requirements, SCU College offers a range of alternative
pathways to university study.                               •   Diploma of Business (see page 17)
                                                            • 	Diploma of Civil Construction (Engineering
Preparing for Success at SCU (PSP)
                                                                and Management) (see page 32)
PSP is completed full-time over 12 weeks or part-time
                                                            •   Diploma of Health (see page 43)
in one year, on campus or online.
                                                            •   Diploma of Science (see page 33)
PSP equips students with study skills for success at
                                                            •   Diploma of Hotel Management* (see page 16)
university. Students who complete the course can
proceed directly to a Southern Cross degree with the
confidence that they are well-prepared to embark on
further study.
                                                                More ways to your Bachelor degree
                                                                The following courses can also be a pathway into
SCU College Diplomas
                                                                a Bachelor degree:
The College also offers a range of Diplomas, which are
                                                                • 	Associate Degree of Information Technology
guaranteed pathways to Bachelor degree studies provided
                                                                    (see page 21)
you achieve the required results. Our Diplomas all have
choices of specialised streams which focus on areas of          • 	Associate Degree in Law (Paralegal Studies)
study. Whether it is information technology, engineering,           (see page 59)
podiatry, environmental, biomedical or psychological            • Associate Degree of Creative Writing
science, SCU College has a pathway Diploma to prepare           		 (see page 67)
you for your Bachelor studies.                                  • 	Associate Degree of Civil Construction
Diplomas provide up to one year of credit towards a                 (Engineering and Management) (see page 32).
Bachelor degree. A Diploma can also be a one-year
standalone qualification.
SCU College classes are small, and focus on improving
your academic skills and discipline knowledge. Diploma
students also have access to the College Connect
academic support workshops.
Talk to a friendly adviser to find out more.
T: 1800 626 481 or E: futurestudent@scu.edu.au              *University approval pending

                                                                                                                   3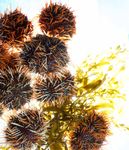 PREPARING FOR SUCCESS AT SCU
       PROGRAM (PSP)

    Apply directly to the University. Fee-free course
    ATAR/OP        No ATAR/OP required

    Duration       12 weeks full-time/1 year part-time

    Starts         February, June, November

    Location       Gold Coast, Lismore, Coffs Harbour, online

    COURSE OVERVIEW
    The Preparing for Success at SCU Program (PSP) develops
    the academic skills needed at university. You will learn skills
    in time management, practical essay writing, research and
    numeracy, giving you the confidence to transition into a
    degree and pursue your academic studies successfully.
    The PSP is available to Australian citizens or residents aged
    18 years or over. It is ideal for those who may not meet the
    guaranteed entry ATAR/OP to receive an offer for university
    study but who wish to pursue a university course.
    The PSP can be studied in a variety of flexible ways to assist
    those juggling other commitments. The course is available
    on all three campuses as well as online in all three teaching
    sessions.

    COURSE OUTCOMES
    The PSP provides a guaranteed pathway into a range of
    full Southern Cross Bachelor degree programs, provided
    students achieve the results required.

4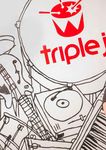 PSP graduate Gemma is now studying
Biomedical Science
Not having completed Year 12, and with no TAFE
certificates behind her, Gemma was attracted to
the Preparing for Success at SCU Program (PSP)
because she could see a pathway to her dream
career – becoming a doctor.
She successfully completed the PSP with a science
focus then gained direct entry into the Bachelor of
Biomedical Science.
"PSP gave me the practical skills I needed to
confidently study, write and research at university
level," says Gemma. "I still refer to the PSP templates
for reports and essay writing when doing my
assignments as they are a great resource. I received
a Vice Chancellor's scholarship too, which was a
great kick-start to my studies. I am really happy at
university and plan to use my Biomedical Science
degree to gain entry to medicine down the track."

                                                          5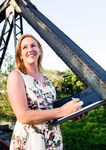 UNDERGRADUATE COURSES

    OP to ATAR – what's changing?
    For many years, Queensland high school students                         The ATAR is a finer grained rank order than the OP, with
    have been ranked according to an Overall Position                       increments of 0.05 between 0 and 99.95 as opposed to
    (OP) score while the rest of Australia's high school                    the 25 bands of the OP. Having a standardised national
    students are ranked according to the Australian Tertiary                ranking system will make it easier for Queensland
    Admissions Rank (ATAR).                                                 school leavers to estimate the score they need for their
    In 2020, the OP will cease to be used, and Queensland                   chosen course.
    Year 12 students will be given an ATAR. If you are
    finishing school in 2019, you will still be given an
    OP in Queensland.

    ATAR/OP scores in this guide
    If you are a school leaver and you achieve the guaranteed entry ATAR/OP in this guide, the University will offer you a place into that
    course, subject to any other selection criteria that could include English language proficiency, a personal statement, interview or portfolio
    of work. High demand courses fill quickly – apply as soon as possible to guarantee your place.
    Please note: the University can apply adjustment factors to your ATAR or OP based on your status as an elite athlete or performer,
    disadvantage you might have experienced, your location in a rural or remote area or your performance in particular subjects.
    Some undergraduate courses do not require you to have an ATAR or an OP and can be a pathway to further study. If you do not achieve
    the ATAR/OP for a course there are other ways to gain entry to a Bachelor degree. See page 2 for details about pathway courses or contact
    the University.
    While the information in this guide was correct at the time of publication, please refer to scu.edu.au/courses for the most up-to-date
    information regarding course entry requirements.

6
ARTS, HUMANITIES & SOCIAL
    SCIENCES
    Curious, creative, connected. Turn your interests into a career with opportunities
    around the corner and around the world.

    BACHELOR OF ARTS

    BACHELOR OF BUSINESS, BACHELOR OF ARTS

    BACHELOR OF ARTS, BACHELOR OF LAWS

    BACHELOR OF SOCIAL SCIENCE

    BACHELOR OF SOCIAL SCIENCE, BACHELOR OF LAWS

    BACHELOR OF SOCIAL WELFARE

8
Craig Blandon
Bachelor of Social Welfare graduate
Master of Social Work (Professional Qualifying)
student
Peer support officer, Momentum Collective
For Craig Blandon, helping people is in his DNA.
After a career as a NSW firefighter spanning more
than 14 years, Craig is currently completing his
Master of Social Work (Professional Qualifying) at
Southern Cross University.
Colleagues seeking his advice on issues at work was
a catalyst for Craig to look at upskilling. "I found
that a few of my work colleagues were coming up
to me and just wanting to have a chat about certain
incidents and I thought well, at the moment I'm not
really qualified to do that," he says.
He currently divides his time between working
as a firefighter and as peer support at Lismore-
based Momentum Collective, an organisation that
provides support with complex and difficult issues
of domestic family violence, homelessness, and
mental health.
"I've always enjoyed learning. If I knew I could
have handled my studies and work as a firefighter,
I would have done this a long time ago. I just didn't
think that university was for me at all.
"Attaining my Masters and professionally qualifying
as a social worker is my goal. I'm really looking
forward to working further in the mental health
space."

                                                        9
BACHELOR OF ARTS                                                BACHELOR OF SOCIAL SCIENCE

     UAC            GC 333161, L 333100                             UAC             GC 331161, L 331101

     QTAC           GC 053161, L 053001                             QTAC            GC 051161, L 051011

     ATAR/OP        60/16                                           ATAR/OP         60/16

     Duration       3 years full-time/6 years part-time             Duration        3 years full-time/6 years part-time

     Starts         February, June                                  Starts          February, June

     Location       Gold Coast, Lismore, online                     Location        Gold Coast, Lismore, online

     COURSE OVERVIEW                                                COURSE OVERVIEW
     The Bachelor of Arts enables critical thinking, community      With an emphasis on social justice and positive change,
     engagement and creative practices. It is one of the most       the Bachelor of Social Science will develop your ability to
     flexible degrees on offer, with the possibility of choosing    interpret, analyse and offer creative solutions to problems
     one or two majors and one or two minors from a vast            in contemporary society.
     range of subject areas.                                        You can choose one or two majors together with units
     Regardless of the subjects you choose, the Bachelor            from three study streams to tailor your studies to your
     of Arts fosters transferable skills valued by employers        interests and career goals.
     – including communication, analysis, critical thinking
     and problem solving. Graduates also develop cultural           MAJOR AREAS OF STUDY
     awareness and a deeper understanding of how to build
     their creative capacities.
                                                                    • 	Sociology examines the many forces that affect
                                                                        how people experience society and provides an
                                                                        understanding of how particular groups within society
     MAJOR AREAS OF STUDY                                               may be disadvantaged
     • 	Humanities and social sciences: Australian studies,        •    olitics and government offers a range of Australian
                                                                        P
        communication studies, cultural studies, human                  and international politics and policy units. You are
        geography, Indigenous knowledge, international                  introduced to political institutions and ideas of power,
        studies, politics, tourism studies, welfare state studies       resistance and social justice
     • 	Creative arts: Media studies, art and design, music,       •	
                                                                      Study streams: Development studies, welfare studies,
        writing                                                         cultural studies.
     • Secondary school teaching areas (for students               University-wide majors are also available in this course.
        interested in pursuing further studies to become
        teachers): Education, Environmental Studies, English,
                                                                    PROFESSIONAL PLACEMENT
        History, Mathematics, Society and Culture
                                                                    You can undertake an optional professional placement
     • 	Sciences: Environmental studies, physical geography,       unit towards the end of your degree. Placements can
        human geography, psychology, mathematics
                                                                    be undertaken in government departments and non-
     • Vocationally-oriented majors: Law and justice studies,      government community organisations. Typical activities
        tourism, psychology.                                        during placement may include policy development,
                                                                    specific projects, community engagement, research or
     PROFESSIONAL PLACEMENT                                         grant application.

     You can undertake placements and learning opportunities
                                                                    CAREER OUTCOMES
     in the community through a number of units and
     assessments.                                                   Career opportunities exist in state and federal
                                                                    governments and agencies in various capacities, including
     CAREER OUTCOMES                                                policy roles. The degree also offers a pathway to careers
                                                                    in the non-government sector, for example in social
     There are exciting career opportunities for graduates          justice, environmental and charitable organisations. Many
     in communication industries, community relations,              graduates also find employment in agencies that deliver
     journalism, cultural policy, management and                    community and welfare services to disadvantaged groups.
     administration, publishing, public service, multimedia
     design, creative and cultural industries, politics, social     Graduates may choose to continue their studies with the
     justice and human rights, and secondary school teaching        Master of Social Work (Professional Qualifying) which
     (with further study).                                          fulfils the academic pre-requisites for registration as a
                                                                    social worker.
     PATHWAYS INTO THIS COURSE
     Graduates of the Associate Degree of Creative Writing are
     guaranteed entry into this course with up to 16 units of
     credit.

10
Also available:
    BACHELOR OF SOCIAL WELFARE                                  BACHELOR OF BUSINESS, BACHELOR OF ARTS; Page 17
                                                                BACHELOR OF ARTS, BACHELOR OF LAWS; Page 56
                                                                BACHELOR OF SOCIAL SCIENCE, BACHELOR OF LAWS;
UAC            GC 331162, CH 331158
                                                                Page 58
QTAC           GC 051361, CH 051151                             BACHELOR OF ARTS / BACHELOR OF EDUCATION; Page 22
ATAR/OP        60/16
Duration       3 years full-time/6 years part-time
Starts         February, June
Location       Gold Coast, Coffs Harbour, online

COURSE OVERVIEW
The Bachelor of Social Welfare provides you with the
theoretical and practical foundations for work in the
human services sector. You will gain skills in case
management, community development, counselling,
social research, policy work, advocacy, and grief and loss
counselling.
Particular emphasis is placed on social justice and human
rights as the basis for social welfare practice. The course
articulates with a range of VET awards and is a pathway to
the Master of Social Work (Professional Qualifying) which
fulfils the academic pre-requisites for registration as a
social worker.
In addition to core units that cover counselling, welfare
law, social research and community development, you may
choose a major area of study.

MAJOR AREAS OF STUDY
• 	Working with children and youth
• Health and disability
• Indigenous studies
• Mental health
•	No major option – choose three core units from other
   majors plus four elective units from any undergraduate
   degree offered by the University.

PROFESSIONAL PLACEMENT
You complete 400 hours of supervised on-the-job training
in a range of organisations to prepare for a career in social
welfare. Please note students must obtain a National Police
Check and a Working with Children Check.

CAREER OUTCOMES
Graduates of this course will have opportunities to use
their transferable skills in human services careers that
might include government and non-government positions
in fields such as child protection, disability services,
housing services, youth work, aged care, alcohol and drug
                                                                 Top              for SOCIAL SCIENCES
rehabilitation, community engagement, mental health
services, and domestic violence services.
                                                                 400              (Times Higher Education World
                                                                                  University Rankings 2019).

The course also provides a pathway to the Southern Cross
Master of Social Work (Professional Qualifying) to qualify
as a social worker.
                                                                                  5-star student support, learning
PROFESSIONAL RECOGNITION                                                          resources, median starting salary
The course is accredited by the Australian Community                              and skills development in
Workers Association (ACWA). Graduates are eligible to                             HUMANITIES, CULTURE &
join ACWA.                                                                        SOCIAL SCIENCES

                                                                                                                      11
BUSINESS & TOURISM
     Got your finger on the pulse with ideas for today… and tomorrow? Get the practical skills
     you need to build a career in fast-moving industries with a global focus.

     BACHELOR OF ACCOUNTING

     BACHELOR OF BUSINESS

     BACHELOR OF BUSINESS IN CONVENTION AND EVENT MANAGEMENT
     BACHELOR OF BUSINESS IN HOTEL MANAGEMENT

     BACHELOR OF BUSINESS, BACHELOR OF LAWS

     BACHELOR OF DIGITAL BUSINESS

     BACHELOR OF BUSINESS IN TOURISM AND HOSPITALITY MANAGEMENT
     BACHELOR OF BUSINESS, BACHELOR OF ARTS

     DIPLOMA OF BUSINESS

     DIPLOMA OF HOTEL MANAGEMENT*

     * University approval pending
12
Militsa Antonova
Bachelor of Business in International
Hospitality Management graduate
Complex Marketing Specialist, Melbourne
Marriott and Four Points by Sheraton
Making people happy is part of the job for Southern
Cross University graduate, Militsa Antonova. "The
reason why I chose to study tourism and hospitality
is because it is a positive industry," she says.
"My degree has definitely helped me in shaping
where I am today."
Starting as a waitress and progressing through the
ranks at the Marriott Surfers Paradise Resort on
the Gold Coast, Militsa is currently the Complex
Marketing Specialist at the Melbourne Marriott and
Four Points By Sheraton Melbourne Docklands.
"With a degree like hospitality and tourism, you can
go anywhere you can imagine. Think broadly, but
most importantly think big."

                                                       13
BACHELOR OF ACCOUNTING                                                 BACHELOR OF BUSINESS

     UAC            GC 332162, L 332103                                    UAC              GC 332160, L 332100, CH 332150
     QTAC           GC 052461, L 052211                                    QTAC             GC 052161, L 052001, CH 052501
     ATAR/OP        60/16                                                  ATAR/OP          60/16
     Duration       3 years full-time/6 years part-time                    Duration         3 years full-time/6 years part-time
     Starts         February, June, November                               Starts           February, June, November
                    (November Gold Coast and online only)                                   (November Gold Coast and online only)
     Location       Gold Coast, Lismore, online                            Location         Gold Coast, Lismore, Coffs Harbour, online

     COURSE OVERVIEW                                                       COURSE OVERVIEW
     Success in business is built on strong decision-making,               The Bachelor of Business develops your practical skills for
     understanding of performance and anticipation of future               decision-making in a modern business context with the
     challenges. The Bachelor of Accounting will prepare                   capability to recognise and act on opportunities.
     you for a wide range of careers, including as a chartered
                                                                           The course includes foundational business units in law,
     accountant, enabling you to understand challenging
                                                                           accounting, economics, management, marketing and
     business situations from the inside out and to develop
                                                                           statistics with the possibility of specialising through
     strategic responses.
                                                                           electives and one or two majors.

     MAJOR AREAS OF STUDY
                                                                           MAJOR AREAS OF STUDY
     The course includes core units in taxation, financial
     services, law, marketing and communication with elective
                                                                           • 	Accounting
     units in advanced taxation, human resources, competitive              •	Aviation management (This major also provides you
     strategy, business environment and law.                                   with the opportunity to undertake a fully accredited
                                                                               CASA Commercial Pilot License through Airways
                                                                               Aviation).
     CAREER OUTCOMES
                                                                           •   Finance
     Graduates will have the skills and knowledge for
     employment in areas such as financial and business
                                                                           •   Human resource management
     advisory services, tax, business consulting, business                 •   International business
     planning, business valuations, employee relations, estate             •   Management
     and trust planning, forensic accounting and sustainability            •   Marketing.
     strategy development.

                                                                           PROFESSIONAL PLACEMENT
     PROFESSIONAL RECOGNITION
                                                                           You may choose, as electives, one or two double-weighted
     This course is accredited by Chartered Accountants                    internship units. Internships can be undertaken in a
     Australia and New Zealand, CPA Australia and the Institute            relevant industry sector in Australia or abroad.
     of Public Accountants.
     Subject to the choice of specific units, this degree fulfils          CAREER OUTCOMES
     the educational requirements for registration as a BAS
                                                                           Graduates of the Bachelor of Business gain the
     Agent and a Tax Agent by the Tax Practitioners Board
                                                                           professional, critical thinking and communication skills to
     and for financial advisers as determined by Australian
                                                                           run their own business or to pursue career opportunities
     Securities and Investments Commission Regulatory Guide
                                                                           in a broad range of sectors, including marketing, product
     146 (RG146 Registration).
                                                                           management, investment, finance and more.

     PATHWAYS INTO THIS COURSE
                                                                           PROFESSIONAL RECOGNITION
     Graduates of the Diploma of Business are guaranteed entry
                                                                           The accounting major is accredited by Chartered
     to this course with up to 8 units of credit.
                                                                           Accountants Australia and New Zealand and CPA Australia.
                                                                           Students may apply for membership of the Institute of

      Top            in BUSINESS and ECONOMICS
                                                                           Public Accountants. The finance major is aligned with
                                                                           the Australian Securities and Investments Commission

      400            (Times Higher Education World University
                     Rankings 2019)
                                                                           Regulatory Guide 146 (RG146 Registration) requirements
                                                                           and Southern Cross University provides authorised
                                                                           assessment for certification. Students are eligible to join
                                                                           the Australian Institute of Management.

                                                                           PATHWAYS INTO THIS COURSE
                     of our BUSINESS graduates are
      92%            employed shortly after graduation                     Graduates of the Diploma of Business are guaranteed entry
                                                                           to this course with up to 8 units of credit.
                     (Quality Indicators for Learning and Teaching 2018)

14
BACHELOR OF BUSINESS IN
                                                                  BACHELOR OF BUSINESS IN TOURISM
    CONVENTION AND EVENT
                                                                  AND HOSPITALITY MANAGEMENT
    MANAGEMENT

UAC           334460                                          UAC           GC 330460, L 330410, CH 330450

QTAC          054461                                          QTAC          GC 050961, L 050911, CH 050951

ATAR/OP       60/16                                           ATAR/OP       60/16

Duration      3 years full-time/6 years part-time             Duration      3 years full-time/6 years part-time

Starts        February, June, November                        Starts        February, June, November
                                                                            (November Gold Coast and online only)
Location      Gold Coast, online
                                                              Location      Gold Coast, Lismore, Coffs Harbour, online

COURSE OVERVIEW
                                                              COURSE OVERVIEW
This course will prepare you for the highly popular
and fast-paced event management industry. You will            This course provides you with the skills and knowledge
acquire the skills and knowledge to pursue a career in        to succeed as a professional in the growing tourism,
the management, planning, and marketing of festivals,         hospitality and event management sectors. You will have
conferences, exhibitions and special events.                  the opportunity to select a major and learn from experts
                                                              in the fields of tourism, hospitality and event management
You will gain core business knowledge in marketing,           and work with your fellow students on projects about
finance, and human resources management and you               improving the environmental impacts of tourism, changing
will learn from experts in the field and work with fellow     tourist behaviours, planning music festivals, enhancing
students on projects such as large scale music festivals      customer service designs, streamlining hotel operations
and conferences, along with smaller special events            and the most recent innovations in the sector.
such as weddings and local sporting events. This course
will prepare you for a successful and rewarding career        You will also learn key business concepts such as
and offers you the option to undertake an international       marketing, finance, and human resources management
exchange program to broaden your knowledge and                that provides you with a foundation to be a highly
experience other cultures and ways of life.                   successful entrepreneur in the global tourism, hospitality
                                                              and event management industry.
PROFESSIONAL PLACEMENT                                        This course will prepare you for a successful and
                                                              rewarding career and offers you the option to undertake
Southern Cross University has close ties with the tourism,
                                                              an international exchange program to broaden your
hospitality and events industries. This course includes
                                                              knowledge and experience other cultures and ways of life.
a compulsory internship, providing you with a block of
relevant and practical workplace experience in Australia or
overseas.                                                     MAJOR AREAS OF STUDY
                                                              Students may select a major from the following:
CAREER OUTCOMES
                                                              • 	Event management
Graduates undertake a variety of professional positions
                                                              • Hospitality management
such as event planning, conference organisation, concert
production, festival direction, talent management, and        • Tourism management.
sponsorship coordination.
                                                              PROFESSIONAL PLACEMENT
PATHWAYS INTO THIS COURSE                                     Southern Cross University has close ties with the tourism,
Graduates of the Diploma of Business are guaranteed entry     hospitality and events industries. This course includes a
to this course with up to 8 units of credit.                  14-week internship, providing you with a block of relevant
                                                              and practical workplace experience in Australia or
                                                              overseas.

                                                              CAREER OUTCOMES
                                                              Graduates undertake a variety of professional positions in
                                                              tourism, hospitality and event management organisation.
                                                              These are global careers in areas such as tourism
                                                              planning, tourist attractions and theme parks, eco-tourism,
                                                              festival planning, hotel and resort management, casino
                                                              management and restaurant operations.

                                                              PATHWAYS INTO THIS COURSE
               5-star teaching quality
               No. 1 in Australia for                         Graduates of the Diploma of Business are guaranteed entry
                                                              to this course with up to 8 units of credit.
               educational experience, graduate
               employment & learning resources
               in TOURISM AND HOSPITALITY

                                                                                                                            15
BACHELOR OF BUSINESS IN                                        DIPLOMA OF
       HOTEL MANAGEMENT                                               HOTEL MANAGEMENT*

     UAC           354140 (Sydney)                                 UAC              TBC
     QTAC          054041 (Sydney)                                 QTAC             TBC
                   Applications for Melbourne should be                             Applications should be made directly to
                   made directly to the University.                                 the University.
     Admission by interview                                        Duration         1 year full-time/2 years part-time
     Duration      3 years full-time/ 6 years part-time            Starts           February, June, November
     Starts        February, June, November                        Location         The Hotel School Sydney, Melbourne
                                                                                    and Brisbane
     Location      The Hotel School Sydney, Melbourne
                   and Brisbane
                                                                   COURSE OVERVIEW
     COURSE OVERVIEW                                               Whether you are already working in the hotel sector or
                                                                   looking to make a career change, this course will develop
     This course will prepare you to be a global leader in the
                                                                   your skills and enhance your career prospects in a
     hotel industry. You will gain core business knowledge such
                                                                   dynamic, global industry.
     as marketing, finance, and human resources management
     along with specialist industry skills in service design       Delivered at the Hotel School, our unique partnership
     and innovation, accommodation operations, food and            with Mulpha Australia, this course covers theory and
     beverage management, asset protection and security. You       practices within the industry, finance, management
     will have the opportunity to learn from management and        and communication, as well as food, beverage and
     hotel operations experts and work with fellow students        accommodation operations.
     from a broad range of backgrounds and with similar
                                                                   Southern Cross has been rated No.1 in Australia for the
     ambitions.
                                                                   overall experience we offer in tourism and hospitality in the
     This course is delivered at The Hotel School, a unique        Good Universities Guide 2019.
     partnership between Southern Cross University and
                                                                   Graduates enjoy excellent employment prospects – 86%
     Mulpha Australia. Mulpha Australia has a property portfolio
                                                                   of our tourism and hospitality graduates are employed
     that includes the InterContinental Sydney, Hayman
                                                                   shortly after graduation (Quality Indicators for Learning
     Island, InterContinental Sanctuary Cove Resort, Salzburg
                                                                   and Teaching 2018).
     Apartments, Marritz Alpine and Bimbadgen Estate.

                                                                   CAREER OUTCOMES
     PROFESSIONAL PLACEMENT
                                                                   This is a pathway course to the Bachelor of Business in
     Due to the close ties between the Hotel School and
                                                                   Hotel Management, Bachelor of Business in Tourism and
     the hotel industry we are able to include a compulsory
                                                                   Hospitality Management and the Bachelor of Business in
     internship program in this course. This highly successful
                                                                   Convention and Event Management. Diploma graduates
     program provides you with a block of relevant and
                                                                   receive up to 8 units of credit towards these Bachelor
     practical workplace experience that further enhances your
                                                                   degrees.
     career prospects.
                                                                   Graduates are also well suited to entry‑level supervisory
     CAREER OUTCOMES                                               positions in the hotel, leisure, tourism and hospitality
                                                                   sectors.
     Graduates undertake a variety of professional positions
     in the hotels, hospitality and service management sector      *University approval pending.
     in Australia and overseas. These include management
     positions in hotels and resorts, human resources,             Visit hotelschool.scu.edu.au for more information about
     marketing, front office, food services, food and beverage,    The Hotel School.
     events and conferences.

                                                                                     of our TOURISM graduates are
                                                                    86%              employed shortly after graduation
                                                                                     (Quality Indicators for Learning and Teaching 2018)

16
PROFESSIONAL RECOGNITION
    BACHELOR OF BUSINESS,                                     The accounting major in the Bachelor of Business is
    BACHELOR OF ARTS                                          accredited by Chartered Accountants Australia and
                                                              New Zealand and CPA Australia. Students may apply for
                                                              membership of the Institute of Public Accountants.
UAC            332105
                                                              The finance major in the Bachelor of Business is
QTAC           052051
                                                              aligned with the Australian Securities and Investments
ATAR/OP        60/16                                          Commission Regulatory Guide 146 (RG146 Registration)
                                                              accreditation requirements and Southern Cross University
Duration       4.5 years full-time/9 years part-time
                                                              provides authorised assessment for certification.
Starts         February, June, November
                                                              Students are eligible to join the Australian Institute of
               (November online only)
                                                              Management.
Location       Lismore, online

COURSE OVERVIEW
                                                                 DIPLOMA OF BUSINESS
The Bachelor of Business, Bachelor of Arts gives you the
possibility of combining business management skills with
a focus on humanities or creative arts. You will build core
capabilities to support business decision-making, with        UAC               332061
foundational knowledge in business law, economics and         QTAC              052171
accounting with the opportunity to specialise in a wide
range of subjects from both business and arts disciplines.    ATAR/OP           45/20
                                                              Duration          1 year full-time/2 years part-time
MAJOR AREAS OF STUDY
                                                              Starts            February, June, November
The double degree permits multiple combinations of
                                                              Location          Gold Coast, online
arts and business majors, for example, coupling a major
in accounting with tourism, marketing with psychology,
information systems with creative arts or many other          COURSE OVERVIEW
combinations.
                                                              The Diploma of Business gives you the opportunity to
Bachelor of Business majors available in the double           develop your academic and business skills in areas
degree:                                                       that could include digital business, tourism, finance,
                                                              management, economics and marketing.
• 	Accounting
• Finance                                                     You complete core units and tailor your studies with the
                                                              choice of either an information technology or a business
• Human resource management                                   stream.
• International business
                                                              The Diploma of Business is offered through SCU College,
• Management                                                  which understands that learners have diverse experiences
• Marketing.                                                  and ways of learning. The College supports your study
Bachelor of Arts majors are available from the following      success and connects you to your peers through
areas in the double degree:                                   additional workshops to assist you develop academic and
                                                              study skills.
•   Humanities and social sciences
•   Creative arts                                             CAREER OUTCOMES
•   Secondary school teaching areas
                                                              Graduates of the Diploma of Business may begin careers
•   Sciences                                                  in general areas of business including accounting, finance
•   Law and justice studies                                   and marketing.
•   Tourism studies                                           Successful graduates of the Diploma of Business are
•   Psychology.                                               guaranteed entry and up to 8 units of credit towards
                                                              a linked Southern Cross degree in business, tourism
PROFESSIONAL PLACEMENT                                        and hospitality management, convention and event
                                                              management, digital business or information technology.
You can choose a double-weighted internship unit to get
practical experience and build professional networks.

CAREER OUTCOMES
Graduates might pursue careers that combine knowledge
                                                              Also available:
of business and the arts or those specific to each
discipline. Opportunities exist in a range of fields from     BACHELOR OF BUSINESS, BACHELOR OF LAWS
journalism to policy, management to design, public
                                                              Page 57
relations to banking and beyond. A number of majors
are accredited by industry bodies, offering a guaranteed      BACHELOR OF DIGITAL BUSINESS
pathway into professions.                                     Page 20

                                                                                                                           17
DIGITAL MEDIA & IT
     Become one of tomorrow's agile digital specialists who can create, deliver and distribute
     content and resources seamlessly across channels and technologies.

     BACHELOR OF DIGITAL BUSINESS

     BACHELOR OF DIGITAL MEDIA AND COMMUNICATIONS

     BACHELOR OF INFORMATION TECHNOLOGY

     ASSOCIATE DEGREE OF INFORMATION TECHNOLOGY

18
Nick Gerber
Bachelor of Media graduate
Producer at Triple J and ABC radio
Southern Cross media graduate Nick Gerber fell in love
with radio when he was a student. "One of our assignments
was listening to different programs and trying to work out
how they were put together technically and that just really
turned me on to radio and particularly Triple J – to work
there became my dream," he says.
It was a dream he pursued relentlessly, until he was offered
a junior producer position at Triple J. Since then, he has
worked on the Hottest 100, the Like a Version segment, as a
lead producer on Breakfast with Ben and Liam and even live
broadcasting from Splendour in the Grass.
Nick now works as a producer across the Drive and
Breakfast programs on Triple J, also filtering callers and
lining up talent for Dr Karl's popular science program
on ABC radio. "I'd say the most important personal
characteristics for a successful career in media are
resilience and passion. There are no jobs for life anymore,
especially in media, and you have to be ready to adapt."

                                                               19
BACHELOR OF DIGITAL BUSINESS                                    BACHELOR OF DIGITAL MEDIA
                                                                       AND COMMUNICATIONS

     UAC            332163                                           UAC            333103

     QTAC           052061                                           QTAC           053041

     ATAR/OP        60/16                                            ATAR/OP        60/16

     Duration       3 years full-time/6 years part-time              Duration       3 years full-time/6 years part-time

     Starts         February, June                                   Starts         February, June

     Location       Gold Coast, online                               Location       Lismore, online

     COURSE OVERVIEW                                                 COURSE OVERVIEW
     The Bachelor of Digital Business is one of only two degrees     Content rules – and digital media specialists are in
     of its kind being offered in Australia. It will prepare you     strong demand in communication and marketing roles
     for a career as a digital business specialist, able to unlock   across Australia. The Bachelor of Digital Media and
     technology to improve business performance.                     Communications prepares you to tell stories that matter,
                                                                     as you develop the creative and production skills for a
     You will be able to combine skills in digital systems and
                                                                     career in today's fast-paced media environment.
     applications, cyber security, data and business analytics
     in the creation and management of digital business with         Core units include visual communication and design,
     a practical understanding of technologies, business and         digital storytelling, media theory and analysis, news
     law principles to make a strong contribution to many            writing and journalism.
     organisations.
                                                                     MAJOR AREAS OF STUDY
     MAJOR AREAS OF STUDY
                                                                     Students can choose one, two or three four-unit minors in:
     • 	Digital business
                                                                     • 	Digital design
     •	Internship.                                                  • Journalism
     Key areas of study include management, marketing,               • Screen media
     entrepreneurship and innovation, e-commerce, web
     technology and cyber security.
                                                                     • Digital marketing
                                                                     • Music and technology
     PROFESSIONAL PLACEMENT                                          • Writing
     You may choose one or two double-weighted internship
                                                                     • Visual culture.
     units as electives.                                             A wide range of elective units is available from across the
                                                                     University.
     CAREER OUTCOMES
                                                                     PROFESSIONAL PLACEMENT
     Graduates from generic business degrees typically work
     in the areas of advertising, marketing, public relations,       This course includes a compulsory 100-hour
     product management, international business, human               professional placement with the possibility of gaining
     resource management, investment, banking, accounting            invaluable workplace experience across the media and
     and finance.                                                    communications spectrum: at radio or television stations,
                                                                     in newspapers and publishing houses, on film shoots,
     The Bachelor of Digital Business will produce graduates
                                                                     at film festivals or in graphic design or post-production
     with career opportunities in these areas but also in a
                                                                     companies.
     broader range of careers including as business analysts,
     digital marketers, information security professionals,
     IT strategists and planners, change management                  CAREER OUTCOMES
     professionals, digital transformation professionals, digital    Digital media specialists are in strong demand in media
     strategists, data analysts, digital solutions developers, web   and creative industries with career opportunities in film
     developers, systems analysts, and project managers.             and TV, radio, newspapers, magazines, online media
                                                                     and graphic design, marketing, advertising and public
     PATHWAYS INTO THIS COURSE                                       relations.
     Graduates of the Diploma of Business are guaranteed entry
     to this course with up to 8 units of credit.

                                                                                     5-star student support and
                                                                                     median starting salary in
                                                                                     COMMUNICATIONS

20
BACHELOR OF INFORMATION                                       ASSOCIATE DEGREE OF INFORMATION
   TECHNOLOGY                                                    TECHNOLOGY

UAC            332161                                         ATAR/OP        55/19
                                                              Apply directly to the University.
QTAC           052361
                                                              Duration       2 years full-time/4 years part-time
ATAR/OP        60/16
Duration       3 years full-time/6 years part-time            Starts         February, June, November

Starts         February, June, November                       Location       Online

Location       Gold Coast, online
                                                              COURSE OVERVIEW
COURSE OVERVIEW                                               The Associate Degree of Information Technology will
                                                              prepare you with technical and problem solving abilities
The Bachelor of Information Technology focuses on the         that virtually every modern organisation needs. This
development of web-based business applications.               course has a strong technical focus with core units that
Core units include programming, systems analysis and          cover programming, web development and cyber security,
design, cyber security, database development, networking      systems analysis, contemporary issues in IT, databases and
and communications theory. The course also covers issues      networks.
confronting the IT industry including employer obligations,   The Associate Degree of Information Technology will equip
employee rights, impacts on society, and future directions    you in a field that is integral to the world we live in and
of the industry.                                              offers professional opportunities in almost all industries.

MAJOR AREAS OF STUDY                                          CAREER OUTCOMES
• 	User experience                                           Career opportunities exist as user experience designers
• Software development                                        and developers, web developers, systems administrators,
• Digital enterprise.                                         and technical support personnel.
                                                              The Associate Degree of Information Technology is
PROFESSIONAL PLACEMENT                                        an ideal pathway to the Southern Cross Bachelor of
                                                              Information Technology and provides up to 16 units of
This course includes optional work placements to gain
                                                              credit in this degree to graduates.
hands-on experience working with industry, developing
information technology responses to business dilemmas.

CAREER OUTCOMES
Graduates can look forward to good employment
prospects as a programmer, user-experience designer
and developer, systems analyst, database administrator,
project manager, web developer, ICT network professional
or technical support personnel.

PATHWAYS INTO THIS COURSE
Graduates of the Associate Degree of Information
Technology are guaranteed entry into this course and
receive up to 16 units of credit for their previous study.

                                                                             of our IT graduates are employed
                                                               85%           shortly after graduation
                                                                             (Quality Indicators for Learning and Teaching 2018)

                                                                                                                                   21
EDUCATION & TEACHING
     From little things big things grow. Help shape the next generation in a career
     with infinite possibilities.

     BACHELOR OF ARTS / BACHELOR OF EDUCATION (PRIMARY)
     BACHELOR OF ARTS / BACHELOR OF EDUCATION
     (PRIMARY/EARLY CHILDHOOD)
     BACHELOR OF ARTS / BACHELOR OF EDUCATION
     (PRIMARY / SECONDARY)
     BACHELOR OF ARTS / BACHELOR OF EDUCATION (SECONDARY)
     BACHELOR OF TECHNOLOGY / BACHELOR OF EDUCATION (SECONDARY)

22
Sharley McGovern
Bachelor of Education (Primary) graduate
Year 5 teacher, Charters Towers Public School
Sharley McGovern hasn't looked back since her first
teaching job took her to the small town of Charters
Towers, 140km inland from Townsville in Far North
Queensland.
"Every graduate needs to experience teaching
in a regional area. There are responsibilities and
opportunities that you just don't get in urban centres
or on the coast," she says.
As she pursues her goal of becoming an Assistant
Principal, Sharley has implemented an after-school
empowerment program for girls in Year 6 called Girls
with Purpose.
"Many kids don't have positive role models at home.
When they are angry, they lash out, so for us it was
about counteracting the fighting and increasing
respect, by teaching the girls about the choices they
have when they are in difficult situations. It builds
resilience that will carry them through life."

                                                         23
BACHELOR OF ARTS / BACHELOR OF                                BACHELOR OF ARTS / BACHELOR
       EDUCATION (PRIMARY)                                           OF EDUCATION
                                                                     (PRIMARY / EARLY CHILDHOOD)

     UAC           GC 330160, L 330110, CH 330150                  UAC            GC 330161, L 330111, CH 330151

     QTAC          GC 050161, L 050711, CH 050751                  QTAC           GC 050661, L 050611, CH 050651
     ATAR/OP       60/16                                           ATAR/OP        60/16
     Duration      4 years full-time/8 years part-time             Duration       4 years full-time/8 years part-time
     Starts        February, June                                  Starts         February, June
     Location      Gold Coast, Lismore, Coffs Harbour, online      Location       Gold Coast, Lismore, Coffs Harbour, online

     COURSE OVERVIEW                                               COURSE OVERVIEW
     In the first year of this combined degree, you will study     This combined degree equips you to work with children
     essential foundational content for teaching in primary        throughout their formative years. As a graduate you
     schools. Starting in your second year, and continuing         are qualified as both an early childhood educator and a
     throughout the remainder of your degree, you study            primary school teacher.
     curriculum, pedagogy and effective teaching strategies
                                                                   In first year, you study essential foundational content for
     and begin significant blocks of professional teaching
                                                                   teaching in primary schools and early childhood settings.
     experiences in primary schools. This course also includes a
                                                                   Starting in second year, and continuing throughout
     specialisation in English.
                                                                   the remainder of your degree, you study curriculum,
     You also complete an eight-unit, work-ready specialisation    pedagogy and effective teaching strategies. This course
     to shape your study for your preferred employment.            also includes a specialisation in English.
     This is in addition to discipline and curriculum studies in   This is in addition to discipline and curriculum studies in
     English; Mathematics; Human Society and Its Environment;      English; Mathematics; Human Society and Its Environment;
     Science and Technology; Creative Arts; and Personal           Science and Technology; Creative Arts; and Personal
     Development, Health and Physical Education.                   Development, Health and Physical Education.
                                                                   The course includes study in inclusive education, the
     PROFESSIONAL PLACEMENT                                        development and learning of children, and the importance
     You complete a program of in-school professional teaching     of life-long learning. You also complete significant blocks
     experiences during the course, culminating in an extended     of professional teaching experience in primary schools and
     in-school development experience, to demonstrate your         early childhood settings.
     capabilities as a primary school teacher.
                                                                   PROFESSIONAL PLACEMENT
     CAREER OUTCOMES                                               You complete a program of in-school professional
     Graduates are qualified to work as a primary teacher in       teaching experiences during the course, culminating
     Queensland and NSW.                                           in an extended in-school development experience, to
                                                                   demonstrate your capabilities as a primary school and
     PROFESSIONAL RECOGNITION                                      early childhood teacher. This course provides you with
                                                                   teaching experiences across the age range from six-weeks
     This degree is accredited by the NSW Education Standards      to 12-years-old.
     Authority and the Queensland College of Teachers and
     nationally by the Australian Institute for Teaching and       CAREER OUTCOMES
     School Leadership.
                                                                   This degree provides a dual qualification in early childhood
                                                                   and primary school teaching.

                                                                   PROFESSIONAL RECOGNITION
                                                                   This degree is accredited by the NSW Education Standards
                                                                   Authority and the Queensland College of Teachers and
                                                                   nationally by the Australian Children's Education and Care
                                                                   Quality Authority and the Australian Institute for Teaching
                                                                   and School Leadership.

      Top            of universities worldwide
                     in EDUCATION
      400            (Times Higher Education World
                     University Rankings 2019)

24
BACHELOR OF ARTS / BACHELOR                                   BACHELOR OF ARTS / BACHELOR OF
  OF EDUCATION (PRIMARY / SECONDARY)                            EDUCATION (SECONDARY)

UAC            GC 330162, L 330112, CH 330152                 UAC           GC 330163, L 330113, CH 330153

QTAC           GC 050561, L 050511, CH 050551                 QTAC          GC 050861, L 050811, CH 050851

ATAR/OP        60/16                                          ATAR/OP       60/16

Duration       4 years full-time/8 years part-time            Duration      4 years full-time/8 years part-time

Starts         February, June                                 Starts        February, June

Location       Gold Coast, Lismore, Coffs Harbour, online     Location      Gold Coast, Lismore, Coffs Harbour, online

COURSE OVERVIEW                                               COURSE OVERVIEW
As a graduate of this combined degree, you can teach in       This combined degree qualifies you to teach in up to two
both primary and secondary schools (kindergarten to Year      secondary teaching areas in Biology, Chemistry, Earth and
12), significantly expanding your career opportunities.       Environmental Science, English, Mathematics, Personal
You complete primary curriculum studies (English,             Development, Health and Physical Education, Physics,
Mathematics, Human Society and Its Environment, Science       Modern History, Geography, Society and Culture or
and Technology, Creative Arts and Personal Development,       Aboriginal Studies.
Health and Physical Education). You also complete one
                                                              This course includes a foundation year where you
secondary teaching subject in English, Mathematics,
                                                              complete units across the general capabilities and wider
Geography or Modern History. This course includes a
                                                              school curriculum. This is in addition to core studies in
specialisation in English.
                                                              literacy and numeracy, equity and diversity, supporting
In first year, you study essential foundational content for   learners with diverse needs, assessment, and the use of
teaching in primary and secondary schools. Starting in        information and communications technology in education.
second year, and continuing throughout the remainder of
your degree, you begin significant blocks of professional     PROFESSIONAL PLACEMENT
teaching experience and study curriculum, pedagogy
and effective teaching strategies. This includes discipline   You complete a program of in-school professional teaching
studies in your chosen secondary teaching subject.            experiences during the course, culminating in an extended
                                                              in-school development experience, to demonstrate your
                                                              capabilities as a secondary school teacher.
PROFESSIONAL PLACEMENT
You complete a program of in-school professional teaching     CAREER OUTCOMES
experiences in primary and secondary schools during the
course, culminating in an extended in-school development      Graduates are qualified to work as a secondary teacher in
experience, to demonstrate your capabilities as both a        Queensland and NSW.
primary and secondary school teacher.
                                                              PROFESSIONAL RECOGNITION
CAREER OUTCOMES                                               This degree is accredited by the NSW Education Standards
This degree provides a dual qualification as both a primary   Authority and the Queensland College of Teachers and
school teacher and a secondary school teacher (in either      nationally by the Australian Institute for Teaching and
English, Mathematics, Modern History or Geography) in         School Leadership.
Queensland and NSW.

PROFESSIONAL RECOGNITION
This degree is accredited by the NSW Education Standards
Authority and the Queensland College of Teachers and
nationally by the Australian Institute for Teaching and
School Leadership.

                                                                                                                          25
It takes a village to raise a child and
     a University village to create the most
     innovate approaches to adolescent
     education and development. Our
     Centre for Children and Young People
     based in the School of Education
     undertakes research involving a
     multidisciplinary team from across
     the University covering sociology,
     psychology, social policy, economics,
     education, law, health, business, and
     even environmental science.

26
BACHELOR OF TECHNOLOGY /
  BACHELOR OF EDUCATION                                         PROFESSIONAL EXPERIENCE
  (SECONDARY)                                                   Professional experience is pivotal to an education
                                                                degree. It is often referred to as the 'core
                                                                of teacher education' as students gain vital
UAC            334191
                                                                experience in applying their university learning
QTAC           051191                                           to real world contexts in schools or early
                                                                childhood centres.
ATAR/OP        60/16
                                                                Experienced mentor teachers guide the
Duration       4 years full-time/8 years part-time
                                                                development of student teachers, who are also
Starts         February                                         supported by a university adviser to ensure they
                                                                meet their maximum potential as an education
Location       Online
                                                                professional.

COURSE OVERVIEW
The Bachelor of Technology/Bachelor Education
(Secondary) prepares you as a secondary school teacher
in the Technological and Applied Studies key learning
area, with a focus on creativity and innovation and a
strong underpinning in social, cultural and environmental
sustainability.
Students who already hold the appropriate TAFE or
other recognised VET provider qualifications will receive
advanced standing in this course.

MAJOR AREAS OF STUDY
Students study three main teaching subjects including
Design and Technology and a choice of two of the
following:
• 	Computing technology: Information systems
• Food technology
• Graphics/multimedia technology
• Industrial technology (timber and metal)
• Textile technology.

PROFESSIONAL PLACEMENT
You complete significant blocks of in-school supervised
professional experiences throughout the degree to
demonstrate your capabilities as a teacher.

CAREER OUTCOMES
Graduates are qualified as secondary teachers in NSW
in the Technological and Applied Studies area, which
includes food, textiles, computing and industrial
technology.
Graduates might also be suited to professional roles in
organisations where innovation, technology skills and
specific industry knowledge is highly desired.

PROFESSIONAL RECOGNITION
This course is accredited by the NSW Education Standards
Authority and nationally through the Australian Institute for
Teaching and School Leadership.

                                                                                                                     27
ENGINEERING & SCIENCE
     Like to understand how things work and how to solve real world problems?
     Make a career out of exploring the boundaries of our physical world.

     BACHELOR OF ENGINEERING (HONOURS) IN CIVIL ENGINEERING
     BACHELOR OF ENGINEERING (HONOURS) IN MECHANICAL ENGINEERING
     BACHELOR OF ENGINEERING (HONOURS) IN COASTAL SYSTEMS ENGINEERING
     ASSOCIATE DEGREE OF CIVIL CONSTRUCTION
     (ENGINEERING AND MANAGEMENT)
     DIPLOMA OF CIVIL CONSTRUCTION
     (ENGINEERING AND MANAGEMENT)
     BACHELOR OF SCIENCE
     DIPLOMA OF SCIENCE

28
Gaynor Palmer
Bachelor of Engineering (Honours)
in Civil Engineering student
Gaynor loved watching her father take things
apart as a child, handing him tools and learning
how things are put together. An early career as
a hairdresser put her dreams of engineering on
hold, but it was a dream she didn't give up.
She persisted through a TAFE pathway course,
studying engineering at night while working as
a hairdresser by day, finally entering a Southern
Cross engineering degree. "In engineering
I call on my skills from hairdressing a lot:
communication, negotiation, problem solving,
working with people and using knowledge to
apply to individual situations," Gaynor says.
Gaynor has loved learning about robotics and
concrete structures and says the degree has
opened her eyes to the possibilities within the
construction industry.
"I would love to make road base sexy, and made
from only sustainable materials. I want to get
people talking about it and researching it to
create a new system that doesn't take so many
resources out of the earth. My dream job would
involve putting a green wall on everything and
to work robots into everything that I can."

                                                    29
BACHELOR OF ENGINEERING (HONOURS)                                BACHELOR OF ENGINEERING (HONOURS)
        IN CIVIL ENGINEERING                                             IN MECHANICAL ENGINEERING

     UAC            334103                                            UAC            334109
     QTAC           054201                                            QTAC           054301

     ATAR/OP        70/13                                             ATAR/OP        70/13

     Duration       4 years full-time/8 years part-time               Duration       4 years full-time/8 years part-time

     Starts         February, June                                    Starts         February, June

     Location       Lismore, online*                                  Location       Lismore, online*

     COURSE OVERVIEW                                                  COURSE OVERVIEW
     The Bachelor of Engineering (Honours) in Civil Engineering       The Bachelor of Engineering (Honours) in Mechanical
     prepares you for work involving the planning, design,            Engineering equips you with the relevant skills,
     construction and maintenance of critical civil engineering       experiences and knowledge for work involving the design
     infrastructure such as buildings, roads, bridges, dams,          and maintenance of machinery, computer-aided design
     pipelines, transport systems, and water supply and               and manufacturing (CAD/CAM), consumer product design,
     wastewater treatment facilities.                                 automotive, robotics and control systems, water supply,
                                                                      vibration, acoustics and noise control, heat transfer and
     You have the option to undertake a general course of study
                                                                      refrigeration, energy technology and pollution control.
     or select an eight-unit major in environmental engineering.
     All students undertake a full-year subject in engineering        The course addresses the fundamental areas of
     research (thesis unit) in their final year, which enables you    mechanical engineering including: machine design,
     to explore the frontiers of engineering development and          mechatronics, applied mechanics, fluid mechanics,
     contribute to new knowledge in your chosen field.                thermodynamics, machine dynamics, heat transfer,
                                                                      manufacturing and materials.
     MAJOR AREAS OF STUDY                                             All students undertake a full-year subject in engineering
     • 	General course of study – civil engineering, including       research (thesis unit) in their final year, which enables you
        construction, project management, hydraulic                   to explore the frontiers of engineering development and
        engineering, water and wastewater engineering,                contribute to new knowledge in your chosen field.
        geotechnical engineering, traffic and transport
        engineering, and environmental engineering.                   MAJOR AREAS OF STUDY
     •	Environmental engineering – prepares students with            This course comprises three main study streams:
        the scientific knowledge and engineering skills needed
                                                                      • 	Design and production system engineering
        to understand and assess the impact of an engineering
        project on the environment.                                   • Thermo-Fluid mechanics and energy systems
                                                                      • Mechatronics and control systems
     PROFESSIONAL PLACEMENT                                           •	 Elective units include:
                                                                         Ecological and environmental economics for
     All students are required to undertake a compulsory
                                                                         sustainable development, Waste technology
     60-day industry experience unit in a relevant engineering
                                                                         and Local Government.
     role.

     CAREER OUTCOMES                                                  PROFESSIONAL PLACEMENT
                                                                      All students are required to undertake a compulsory
     Graduates of the Bachelor of Engineering (Honours) in Civil
                                                                      60-day industry experience unit in a relevant engineering
     Engineering will be qualified civil engineers with specialist
                                                                      role.
     skills in demand across multiple sectors and industries
     globally.
                                                                      CAREER OUTCOMES
     PROFESSIONAL RECOGNITION                                         Mechanical engineers have broad employment prospects
                                                                      in local and global markets. They can work in diverse
     This course is fully accredited by Engineers Australia at
                                                                      industries including heavy machinery, power generation,
     the level of Professional Engineer. Courses accredited by
                                                                      mining, manufacturing, production planning, automotive,
     Engineers Australia at this level are recognised in many
                                                                      aerospace, medical, environment, building industries,
     different countries worldwide through the Washington
                                                                      consumer product design and tertiary education.
     Accord.
                                                                      Mechanical engineers are in demand in government
                                                                      departments, building services, manufacturing centres,
     PATHWAYS INTO THIS COURSE                                        power plants, consulting engineering companies, ship
     Graduates of the Diploma of Science are guaranteed entry         building, railroads, control and automation industries,
     into this course and receive up to 8 units of credit for their   robotics industries, heating ventilation and air-
     previous study.                                                  conditioning engineering industries.

30