2020 Guide for International Students
If your browser does not support JavaScript, please read the page content below: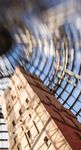 Contents Acknowledgement of country RMIT University acknowledges the people of the Woi wurrung and Boon wurrung language groups of the eastern Kulin Nation on whose unceded lands we conduct the business of the University. RMIT University respectfully acknowledges their Ancestors and Elders, past and present. RMIT also acknowledges the Traditional Custodians and their Ancestors of the lands and waters across Australia where we conduct our business. Welcome 3 Why choose RMIT? 4 Get ready to start your career 6 Global experiences 7 Your new life in Melbourne 8 Getting set up 9 Explore our campuses 10 Student life 11 Research and innovation 12 Alternative study options 13 Levels of study 14 Pathways 15 Pre-University 16 Architecture 18 Art 20 Biomedical Sciences 22 Building 24 Business 28 Communication 34 Community Services 38 Design 40 Education 44 Engineering 46 Fashion 52 Game Design 54 Health Science 56 Information Technology 60 Law 64 Science 66 Support services 72 Accommodation 73 Scholarships 74 Fees 75 How to apply 76 Important dates 77 Entry requirements 78 Visa and laws 79 Map of campuses 80 Useful links 83 All programs are subject to change, including Vocational Education programs that are affected by National Training Package variations.
Connect with RMIT on social media for all the latest news and updates. 2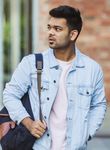 Welcome Martin Bean CBE Vice-Chancellor and President RMIT University Message from Vice-Chancellor Martin Bean At RMIT we focus on giving everyone the chance to be their best, shape their future and belong. We exist to prepare our students for workplaces that are rapidly evolving and we play a part in shaping a changing world. That's what our Ready for Life and Work strategy is all about. And thanks to the passion of our extraordinary people, we're making it a reality. It began in 1887 when Francis Ormond had a vision for helping workers acquire real-world skills. As society and the economy have become more sophisticated and complex, RMIT has maintained this vision and grown and changed alongside.
Now, we're a global University of design, technology and enterprise, with more than 82,000 students and 10,000 amazing teachers and staff who proudly live and breathe our purpose every day.
We're passionate about the communities we're part of and we're driven to make a purposeful contribution. We shape the world with our research and impactful partnerships with industry, government and enterprise. And we provide life changing experiences when we give our students their first, second or even third opportunity to prepare for the world of work they aspire to. Today, more than ever, the transformational power of education is lifelong, generations deep and worldwide. And the one certainty is more, and greater change, in every industry and every location. So with the world unlike it's ever been before, we're focused on ensuring our students are Ready for Life and Work, whatever form that takes.
At RMIT, as we look to 2020 and beyond, we're excited about the possibilities. 3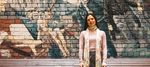 Inspiring education We're ranked in the top 1 per cent of universities globally, with an international reputation for excellence in technology, design and enterprise. Our educators are highly qualified, successful industry professionals, who'll inspire you with their passion and expertise. We also offer some of the most innovative and progressive programs in Australia. See our program pages for more details. — Why choose RMIT? — More options Our flexible and stackable programs give you more options than most institutions.
That's because we're a dual-sector university, so we can offer you everything from single subjects, certificates and diplomas, through to postgraduate, masters and PhD programs. With online and on-campus options, you can tailor and build your education to reach your career goals.
Entrepreneurship and innovation — Industry connections We've built deep relationships with prestigious business partners around the world, so you'll get invaluable industry experience through collaborations, projects, internships and more. The connections you make now can set you up for the rest of your career, so it's our mission to get you job-ready with an amazing professional network to call on. #4 $1.2 million funding allocated to start-ups in 2018 63 start ups in training 20 launched to market Whatever study area you choose, we have an exciting range of free modules and programs to support your dreams and help you develop agile, innovative ways of thinking.
Whether you want to launch a new product, work smarter in your own business or be a corporate changemaker, we can back you with unique programs like Activator's Sandbox and LaunchHUB.
Footnote 1 2019 QS World University Rankings 2 2019 QS Graduate Employability Rankings 3 2019 Good Universities Guide 4 RMIT's OMD Quarterly Dashboard July-September 2018 5 The Good Universities Guide 2019 91% 13,000+ Australian network partners 3,000+ International network partners 21:1 Student-teacher ratio RMIT students recommend us to their friends4 in Australia for staff qualifications 3 2018 #8 Graduate employment rate in Australia2 Top 1% of universities globally1 450+ internationally recognised qualifications 1 of only 6 dual-sector universities in Australia 193 347 63 short courses single courses micro-credentials 4
200+ — Our facilities Our campuses are known for their award-winning, urban spaces and state-of-the-art facilities. The New Academic Street precinct is a whole new student experience with 32,000 square metres of inspiring design and innovative technology. We also offer modern studios, high-tech production workshops, purpose-built laboratories, exhibition spaces and more. — Global adventures RMIT is your passport to fun and adventure. You can spend a semester or two abroad, take up an international work placement or join a study tour. You'll make new connections, learn about different cultures and enjoy unforgettable experiences.
You're supported Student life is challenging but rewarding, as you learn to balance study and personal commitments. Our support services are always on hand, so you'll never have to go it alone. Gold winner 2018 Melbourne Design Awards 2018 1,939 New scholarships awarded in 2018 1,800 Students assisted through Equitable Learning Services 2018 5 stars 32,000 ««««« Victorian Architecture Medal 2018 Victorian Architecture Awards 2018 partner institutions in for learner engagement 24/7 security app keeps you secure and connected on campus — You're part of something greater We're Australia's largest tertiary institution, located in the heart of one of the most liveable cities in the world.
Our campuses are thriving social hubs, with a huge selection of social and sporting clubs, trips and tours, live music and regular events, to get you involved and connected. With students from 190 countries, you'll make friends for life from around the world and always feel like you're a part of the RMIT community.
sqm 3,531 students studied abroad Australia Asia Europe RMIT locations of new study and recreational spaces 42 countries offering student exchange programs5 15,000 student club members in 173 clubs and societies 190+ countries speaking 184 languages 82,880 students from 157 trips and tours offered in 2018 3,328 students attended 430,000 alumni in 130 countries 5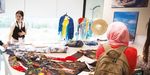 Get ready to start your career We offer a wide range of programs and services to complement your studies, so you can hit the ground running. Work Integrated Learning Gain vital industry experience Work-integrated learning (WIL) is embedded into every stage of your learning experience, so you'll be ready to make an impact from day one in your career.
You'll get the edge in today's competitive job market through industry work placements, seminars, field trips, projects and mentoring. You'll also get opportunities to try out your dream job and explore your career options through internships both locally and overseas. Activator Think like an entrepreneur Learn In today's ever-evolving job market, students need to be resilient, quick to adapt and ready to lead.
Activator offers a range of free experiential learning activities that will nurture your entrepreneurial talent, develop your creative problem-solving skills and instil agile ways of thinking, so you'll always be ahead of the curve. n n Meet successful entrepreneurs. n n Get hands-on experience through workshops, courses and internship opportunities. n n Get inspired by meet-ups, hackathons and bootcamps. n n Build your knowledge with online micro-credentials. Launch If you have an amazing business idea or product innovation, Activator's Sandbox and LaunchHUB are two programs designed to take you from concept all the way through to launch.
You'll also get access to prototyping activities, co-working space, and a pop-up retail store to promote and sell your products. If you qualify, you could access our $7-million pre-seed Activator Capital Fund to support your new business venture!
rmitactivator.edu.au RMIT Creds Get ahead with micro-credentials RMIT Creds are micro-credentials that build your general business and leadership skills beyond your study program. The credentials have been co-designed with industry to make you a more effective employee or business owner. rmit.edu.au/creds Future Edge, Job Shop and Career Hub Get the jump on your competitors Maximise your work prospects with our free career-coaching and employment services. Future Edge - Employability program n n Develop leadership and communication skills. n n Learn how to work in teams. n n Connect with students across RMIT.
n n Get expert advice from industry partners and career consultants. n n Learn how to showcase your skills and experience to employers. rmit.edu.au/future-edge Job Shop and Career Hub - Career coaching You can either speak to one of our friendly on-campus advisors at our Job Shop career centre; or go online to Career Hub to explore casual, part-time and volunteer work opportunities. You can also register for events, seminars, networking sessions and workshops, or book an appointment with a careers consultant for personalised advice. rmit.edu.au/jobshop 6
Global experiences Get ready for some life-changing moments. From international study opportunities to foreign work placements, you can gain invaluable life and work experience through our extensive network of global partners. 7 7 Student exchange programs Spend a semester or two at one of RMIT's 200+ partner institutions across 42 countries. Cross-campus study Study at RMIT Vietnam's Ho Chi Minh City or Hanoi campuses for up to a year. Global summer and winter programs Spend your summer or winter break at our European campus in Barcelona, RMIT Vietnam or one of our many partner institutions around the world.
Global leadership programs Develop your leadership style and enhance your cultural intelligence skills with a range of free programs offered in Melbourne and across Asia. Study tours Join fellow students on a two to four-week trip to the Americas, Asia or Europe under the leadership of an RMIT academic. Industry experience Broaden your horizons, build a global network and accelerate your career with international industry experience. As an RMIT student, you can access work-integrated learning, volunteer opportunities, internships, leadership training and research programs around the world.
rmit.edu.au/global-experiences Europe 21 Austria Belgium Czech Republic Denmark Estonia Finland France Germany Iceland Ireland Israel Italy The Netherlands Norway Poland Portugal Spain Sweden Switzerland Turkey United Kingdom North America Canada Mexico US 3 Latin America Brazil Chile Colombia 3 Oceania 2 New Caledonia New Zealand Africa South Africa 1 Asia 12 China Hong Kong India Indonesia Japan Korea Malaysia The Philippines Singapore Taiwan Thailand Vietnam Partner institutions in 42 countries 7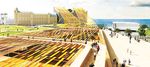 Your new life in Melbourne Melbourne is a safe and welcoming city full of exciting possibilities. Students from more than 190 countries have already made this city their home. Connect with them as you enjoy a world-class level of education and a lifestyle that will be the envy of all your friends. Recreation As one of the world's most liveable cities*, Melbourne is known for its beautiful parks and gardens, clean air, open spaces, world-class recreational facilities and convenient transport. World-class dining A melting pot of cultures and traditions, Melbourne also offers some of best cafes, pubs and restaurants in the world.
With its lively laneways, coffee culture, rooftop bars, historic arcades and modern architecture, you will never be short of new places to discover and explore. Art, culture and entertainment Melbourne hosts a wide range of local and international events, with a year-round calendar spanning art, culture, music, fashion, food, markets, festivals, concerts and more. Sport Living in the sporting capital of Australia, you can watch international sports stars live in action at the Australian Open, the Australian Grand Prix, Test cricket and many other events. Shopping It's a mecca for shoppers, offering everything from independent design markets and unique boutiques to international retailers and global luxury brands.
Events There is so much to see and do in Melbourne. We'll help you get connected, so you'll soon feel very much a part of this vibrant, fun and friendly city. Search online for Study Melbourne, Broadsheet, Visit Melbourne, Urban List and What's On for more information about the venues, events and activities that will make your student days the time of your life. The Global Liveability Index gives Melbourne a perfect score for education, healthcare and infrastructure* *The Global Liveability Index 2018 Melbourne is ranked as one of the top three student cities in the world* *QS Best Student Cities 2018 Here are a few reasons you'll love Melbourne...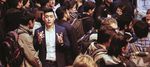 Did you know? The minimum hourly wage in Australia is 65 per cent higher than Canada's and almost 70 per cent higher than London's? Or that public transport per week is 75 per cent cheaper in Melbourne than London? Melbourne really is the place to be. See how our lifestyle and expenses stack up against other student cities in this handy comparison chart at: rmit.edu.au/living-cost-comparison — Getting set up Melbourne sounds like a great place, right? But you'll want to research a few things before you make your big move. Here's some important information about the cost of living in Melbourne and some links to help you plan.
Set-up costs You'll need to put aside AU$3,000–$5,000 to cover your set up costs, like rental deposit, one month's rent in advance; furniture and household items. Some student apartments come fully furnished, but private rental homes often do not. Ongoing costs will depend on your lifestyle, location and choice of accommodation. Keep in mind that it's cheaper to live with housemates than living on your own, and a shared house can create lasting friendships in a new city. (For more information about the types of accommodation available, please see page 73). Bringing your family with you If you want to bring your family with you, you'll need to organise visas for them and take care of them financially.
The government recommends that you allow for the following annual costs for you and your family as of 2018: You: AU$20,290 Your partner: AU$7,100 Your child: AU$3,040 Be prepared to show evidence of these funds in your bank account to qualify for a student visa. See Page 79 for more information. You can also visit the Department of Home Affairs website at homeaffairs.gov.au Weekly expenses AU$ Rent (shared) City Brunswick Bundoora 250–350 200–300 175–250 Electricity, gas and water 35–140 Food 80–150 Phone and internet 20–55 Public transport Up to 55 Entertainment 80–150 Estimated weekly total 445–1,345 rmit.edu.au/prepare-to-arrive Children aged 5-15 years Children aged between five and 15 years must go to school full time in Australia and you'll be responsible for their school fees each year.
For children under 5, we offer modern childcare services at a reasonable price to support your studies. Learn more on page 72. 9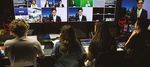 Melbourne CBD Heartbeat of the city Situated in the heart of the CBD, the City campus on Swanston Street has been an iconic part of the Melbourne skyline for more than 130 years. The campus is surrounded by some of the world's best restaurants, cafes, galleries, theatres, retail outlets, recreational venues and parks. Conveniently located opposite Melbourne Central railway station, trains, trams and buses will take you virtually anywhere you need to go in the greater Melbourne area.
Brunswick Creative hub Brunswick is where multicultural Melbourne meets its creative soul. The campus is home to around 2,500 students and to many of RMIT's design-related programs, including fashion and textile technologies. Getting to and from the campus is easy. Jewell railway station, on the Upfield line, is a short walk away and the number 19 tram runs from Elizabeth Street in the city to the campus.
Bundoora The great outdoors Situated in the north of Melbourne, the Bundoora campus is home to many of RMIT's education, health and biomedical science programs. The campus features purpose-built laboratories, state-of-the-art teaching facilities and a number of sporting and recreational facilities. Surrounded by native bushland and tranquil parks, there's ample parking and it's well serviced by tram and bus routes. — Explore our campuses Our campuses are home to a dynamic and thriving student population, and are constantly evolving and expanding to meet the demands of modern university life.
They're designed to be accessible, convenient and supportive environments where you can explore, learn, research and create.
You'll find award-winning buildings equipped with the latest facilities and sustainable design features, as well as comprehensive library collections, fitness and wellbeing facilities, quality cafes, and a wide range of support services onsite. Spend a semester abroad at RMIT Vietnam and gain valuable experience in Asia. rmit.edu.vn Vietnam Hanoi and Saigon South New Academic Street Providing students with a unique, urban experience in the heart of the city, our awardwinning New Academic Street features a state-of-the-art media precinct, arcades and laneways featuring pop-up retail space, a garden building, rooftop terraces, a brand new library and thoughtfully-designed student spaces.
We've got your back The Safezone App gives you 24-hour access to campus security for peace of mind. We also offer a security escort service on request and secure bike parking on-campus. Europe Take advantage of study tours, internships, mentoring, online business challenge and research opportunities at our European hub in Barcelona, Spain. rmit.eu 10
Student life We'll give you plenty of opportunities to broaden your mind, meet new people, enjoy our urban spaces and really experience life while you study. Join a club Connect with like-minded students and meet new friends in one of our many social clubs.
You could find yourself hiking in the great outdoors, skiing in New Zealand, Latin dancing, swimming with dolphins, meditating on the beach, debating the finer points of the latest best-selling book and so much more. There really is something for everyone, so check out the comprehensive list of clubs and societies in the link below.
Explore our events, trips and tours Get involved in RMIT's free weekly food and music events, or be a tourist in your own backyard and check out popular Victorian tourist destinations on one of our trips or tours. You'll get to eat, see and experience more for less on a student budget. Get active There's plenty of sport and fitness offerings to choose from. Have fun with social sport, join our Redbacks team, take part in free group fitness, or become a regular at the RMIT Sports Centre.
Be creative Join one of our creative writing, dance, design, film or visual and performing arts programs.
Or simply chill in front of a latest release in our movie club. Become a leader Whether you want to become part of a club's executive committee or help with our Redbacks team, find out how to develop your professional and personal skills. We also offer leadership training and networking opportunities to give you a clear advantage in the job market. Find out more about student life rmit.edu.au/clubs-and-societies We offer an extensive range of social clubs, trips and tours, live music and regular events to get you involved and connected. Mates at RMIT New to Melbourne? If you're joining us from a regional, rural, interstate or international location, we'll help you settle in to your new home with Mates at RMIT.
This program helps you build a social network on campus, so you'll always feel supported. rmit.edu.au/mates-at-rmit 11
Research and innovation Research at RMIT aims to solve critical global problems and deliver significant economic, social and environmental impact. Our 8 key focus areas At RMIT we bring together researchers from 16 different disciplines across three colleges using our unique Enabling Capability Platforms. Through these platforms we focus on the following key research areas: Biomedical and Health Innovation Global Business Innovation Information and Systems (Engineering) Design and Creative Practice Advanced Manufacturing and Fabrication Advanced Materials Social Change Urban Futures Our research centres and groups Our research centres and groups solve real-world problems.
Through our strong links with industry and government, you'll get the opportunity to do meaningful work that makes a lasting change in the world. RMIT University also participates in Cooperative Research Centres and other national centres of excellence, giving you the opportunities and resources to make a valuable contribution to your field. Why do a research degree at RMIT?
You'll work in a vibrant, supportive environment, with access to advanced facilities, specialist resources and key opportunities to develop your career. Our experienced supervisors will work closely with you to develop your skills and maximise your research outcomes. While undertaking your research degree at RMIT you will have the opportunity to complete your PhD within 3.5 years. You'll be supervised while conducting independent research, regardless of your location. We also offer a range of scholarships and have a range of government, industry and institutional sponsors. How can you get involved?
RMIT offers research programs at two levels: Masters by Research 2 years full-time PhD 4 years full-time rmit.edu.au/how-to-apply-for-research International partnerships RMIT has a range of international partnership arrangements, including joint PhD/cotutelle and collaborative PhD partnerships. These research collaborations deliver a truly global research experience, connecting you to international leaders in your field and to a wide range of resources to support your research. rmit.edu.au/international-research-partners Bader Binhadyan, Saudi Arabia PhD (Business Information Systems) Sponsored by Saudi Arabian Cultural Mission (SACM) When I successfully completed my masters degree, I looked for a supervisor who could accept my research topic of the role of IT in ADHD treatment.
I found a few, but chose RMIT because of my supervisor's knowledge in the field of e-health and RMIT's location, facilities and services. With my supervisor's support, I managed to publish two articles, two book chapters and, most recently, two encyclopedia entries.
rmit.edu.au/ecp 12
Alternative study options RMIT Melbourne If you're ready for an adventure, but don't want to commit to a full study program, you can enjoy a semester or two abroad at RMIT Melbourne. While you enjoy Melbourne life, take advantage of our strong industry connections, innovative courses and practical learning to earn credits towards your degree*. Find out more about Study Abroad at: rmit.edu.au/study-abroad RMIT Vietnam If you'd like to get an internationally-recognised, Australian qualification but study within Asia, you can complete a full program at RMIT Vietnam.
With campuses in Hanoi and Saigon South, you can soak up the energy and culture of these cities, grow your Asian network and still graduate job-ready from RMIT. You can also undertake a Study Abroad semester or internship program to earn credits towards your degree* . For more information on our programs and courses at: rmit.edu.vn * Subjects and courses studied at RMIT Melbourne and RMIT Vietnam can be credited towards your degree if you have approval from your home institution. ** Selected subjects, courses and programs are available online. See our website for more details. Jose Joaquin Martinez, Mexico I chose RMIT because of its great game design and animation program.
What I like best about studying here is the University's professors and their teaching method. They understand students' difficulties, and apply a practical approach and exercises to help us come up with solutions to problems. Coming to RMIT in Melbourne has also made me more confident to travel and work anywhere in the world. RMIT Online Did you know you can study a range of single subjects right through to full postgraduate degrees 100% online at RMIT?** We offer flexible learning options, so you can get your RMIT qualification from anywhere in the world**. rmit.edu.au/online RMIT offers a range of study options, to give you greater flexibility and convenience.
You can be part of our Study Abroad program, go on a student exchange or even study online. 13
Levels of study Choose a level of study that's right for you. Pre-university Get the marks you need and prepare for success at university. Discover a range of English language programs at RMIT English Worldwide (REW) and reach the level of English required, or get the scores you need with an accredited Foundation Studies program that offers guaranteed pathways into RMIT degrees and diplomas. RMIT also offers a secondary school certificate program – the Victorian Certificate of Education (VCE).
Vocational Gain practical, job-related education and training. RMIT's certificates, diplomas and advanced diplomas offer applied learning, strong industry connections and pathways into a range of vocational and professional careers.
Vocational study is also recognised as entry qualifications to higher levels of study. Undergraduate Obtain the qualifications for your dream job. Our Higher Education diplomas, associate degrees, bachelor degrees and honours degrees give you the knowledge and skills you need to start your new career.
Postgraduate Develop in-depth knowledge and advance your career. From graduate certificates and graduate diplomas to masters by coursework, RMIT's postgraduate programs deepen your knowledge and skills, helping you to advance or change your career. Research Establish yourself as an expert in your field. RMIT's masters by research and PhDs allow you to pursue your own theories and ideas and contribute to research in your field. 14
Pathways Pathways provide opportunities for students to transfer from one program to another. We call the different ways you can get from one program to another program 'pathways', because they are like steps on the path to reaching your goals.
Internal pathways Different levels of study at RMIT mean you can explore more than one way to get the qualification you want. You can improve your English language skills by studying one of RMIT's English language programs or by choosing to study VCE (Year 12 high school certificate). Alternatively you can undertake Foundation Studies to help you get the marks you need and prepare you for success at university.
Alternatively, you may need to start with a certificate, diploma or advanced diploma. These are called 'Vocational Education' programs, because they are hands-on, job-focused and prepare you for work. These pathways can reduce the cost and time to complete a degree – sometimes up to two years! You can check if there is a pathway in to your preferred program by looking for the (insert pathways legend icon) symbol in this guide. If there is a Y marked in this column, that means there's a pathway available! Check our website for the specific programs that provide this pathway.
External pathways RMIT has pathway agreements with many partner institutions around the world.
If your institution has a pathway agreement with RMIT, you may be able to receive credit and reduce the time it takes to complete your preferred RMIT program. If you have qualifications from an institution that is not an RMIT partner, credit into your RMIT program will be assessed on a case-by-case basis. For more information visit rmit.edu.au/international/pathways English for Academic Purposes (EAP) Nina wants to study a Master of Business Administration. She has completed Year 12 (Senior Secondary) studies. Her grades qualify her for entry to the Diploma but nothing higher. She also needs to improve her English skills before she can study.
Diploma of Commerce Duration: 1 year Bachelor of Business (Management) Duration: 2 years Diploma of Commerce Duration: 1.5 years Nina successfully achieved the required EAP level and was eligible to enter the Diploma of Commerce. After completing the Diploma, she entered Year 2 of the Bachelor and went on to complete the MBA in 1.5 years. GRADUATE Note: Durations and pathways are based on a normal full-time study load. Varations may occur. Bob wants to study a Bachelor of Engineering (Chemical Engineering). However, Bob hasn't completed the rquired Chemistry study for direct entry into the program.
Foundation Studies Science, engineering and health Duration: 1 year Bob successfully completed his Foundation Studies program in the Science, Engineering and Health stream and achieved the overall minimum grade required for entry to the Bachelor Degree. GRADUATE Note: Durations and pathways are based on a normal full-time study load. Varations may occur. Bachelor of Engineering (Chemical Engineering) (Honours) Duration: 4 years 15
REW levels of study English language test providers Level of English needed to enter each REW level of study IELTS 3.5 4.0 4.5 no band < 4.0 5.0 no band < 4.5 5.5 no band < 5.0 6.0 no band < 5.5 TOEFL iBT* 28 30 33 40 50 60 PTE 30 33 30 36 42 50 CAE - 162 169 REW levels of study Elementary (10 weeks) Pre Intermediate (10 weeks) Intermediate (10 weeks) Upper Intermediate (10 weeks) Advanced (10 weeks) Advanced Plus (10 weeks) RMIT levels of study Foundation Studies and Vocational Education Associate Degree Higher Education RMIT Training Pty Ltd CRICOS Provider Code: 01912G REW start dates Courses start at REW every five weeks.
Enrolment is held on the Thursday before the first class. You must arrive in time for enrolment. Enrolment dates 2 January 2020 6 February 2020 12 March 2020 16 April 2020 21 May 2020 Start dates 6 January 2020 10 February 2020 16 March 2020 20 April 2020 25 May 2020 Enrolment dates 25 June 2020 30 July 2020 3 September 2020 8 October 2020 12 November 2020 Start dates 29 June 2020 3 August 2020 7 September 2020 12 October 2020 16 November 2020 — Pre-University Ensure you are 'RMIT Ready'. Academic English programs Successfully completing REW's English for Academic Purposes (EAP) program allows you direct entry to RMIT without having to sit a further English language test.
The EAP program will help you develop skills in critical thinking, independent learning and working in groups. You will be enrolled in the level of study that best suits your English language ability. Each level of study takes 10 weeks, full-time, to complete. Your total study time will depend on the level of English you start with and the level you need to achieve to enter your chosen program. rmit.edu.au/english-programs Need proof of your English proficiency? REW also offers the International English Language Testing System (IELTS) test and the Pearson Test of English Academic (PTE Academic) test.
ENGLISH LANGUAGE PROGRAMS } 2020 % K IELTS e English for Academic Purposes 10 weeks per level of study Every five weeks $470 per week** EL000 From 3.5 to enter the lowest level of study * Minimum scores are required for each skill. ** Enrolment fee for 2020 is $260 and the total fee of the program (10 weeks) is $4,700. rmit.edu.au/english-for-academic-purposes 16
KEY: }Duration Intake/s 2020 2020 annual fee (AU$) IELTS Academic IELTS Overall Band (Individual Band)–Subject to change KRMIT Code % Entry requirement (Min average % or GPA) eNotes Foundation Studies Foundation Studies is your direct pathway to degree programs at RMIT.
Don't have the score you need to enter your preferred degree program? Need to complete a specific subject or other prerequisites, such as Mathematics and English? If the answer is 'yes', join us as a Foundation Studies student. Programs commence in February and July 2020. Enrolment and Orientation take place one week before classes start. Exact dates will be provided in your letter of offer. You must arrive in time for Enrolment.
Foundation Studies has tailored streams for you to choose from: ¡ ¡ Art, Design and Architecture ¡ ¡ Business ¡ ¡ Science, Engineering and Health Victorian Certificate of Education Gain your secondary school certificate at RMIT. The Victorian Certificate of Education (VCE) is recognised throughout Australia as a university entry qualification. RMIT offers VCE in Melbourne, Australia, and in Beijing, China, through the Beijing ZhongGuanCun Foreign Language School. FOUNDATION STUDIES } 2020 % K IELTS e Foundation Studies: Art, Design and Architecture 1 year Feb Jul 25,500 FS017 5.5 (5.0) Foundation Studies: Business 1 year Feb Jul 25,500 FS017 5.5 (5.0) Foundation Studies: General 1 year Feb Jul 25,500 FS017 5.5 (5.0) Foundation Studies: Science, Engineering and Health 1 year Feb Jul 25,500 FS017 5.5 (5.0) VICTORIAN CERTIFICATE OF EDUCATION (VCE) } 2020 % K IELTS e Victorian Certificate of Education (Year 11) 1 year Feb Jul 16,250 C2084 5.5 (5.0) Victorian Certificate of Education (Year 12) 1 year Feb Jul 15,750 C2085 5.5 (5.0) High-quality teaching and learning Our teachers are experienced, helpful and passionate about you and your learning journey.
Student support Our staff are here to help you. They will welcome you to Melbourne and your program by providing advice, guidance, professional counselling and support. We want you to feel at home while you study with us. Mentoring Having a friend to talk to as you adjust to your new study life will help you get the most out of your Foundation Studies program. We offer a free mentoring program to help you adjust to life at RMIT and in Melbourne.
Social activities There are lots of events throughout the year that will help you make new friends, explore Melbourne and have fun while you study. Our Student Experience team will offer you a range of activities to join. An engaging learning environment We have specialist facilities that allow for small group activities and put students at the centre of their learning. You will experience: 17
Architecture Become an innovator and lead the way with urban design in Australia and overseas. RMIT lights up the LAGI Biennial RMIT students, staff and alumni were part of the NH Architecture team that was named the winner of the prestigious Land Art Generator Initiative (LAGI) Biennial Competition in Melbourne.
The NH Architecture team's project 'Light Up' featured 8,600 ultra-efficient flexible photovoltaic panels, wind energy harvesting and had an annual capacity of 2,220 megawatts. A swooping canopy is the key feature of the project, which is both a power plant and work of art. Entries for the competition were received from more than 50 countries before a jury short listed 25 designs, including eight from Australia. The LAGI Biennial Competition has previously been hosted by Dubai/Abu Dhabi, New York Freshkills Park, Copenhagen and Santa Monica. Our programs are highly regarded by the international design community for their approach to designing better ways of living in our complex and rapidly changing world.
As a student, you will work on industryrelevant projects in an urban laboratory of design – the award-winning Design Hub, designed by RMIT alumni and architect Sean Godsell. You'll learn through a studio model that simulates real architecture and urban design practice. In these studios our students engage with professionals to explore design research projects, allowing graduates to operate as empowered studio collaborators. At RMIT, we examine architecture through three key pillars. Urban Environments is concerned with the practical value and consequences of infrastructure, and the human experience resulting from spatial planning.
Advanced Architecture pursues new speculative design possibilities, encompassing new digital technologies and fabrication methods. Expanded Field deals with issues of ethics and sustainability, art and public space and the social needs of architecture.
For more information visit rmit.edu.au/architecture Designed by Bachelor of Architectural Design student Nathalie Putri. Community Hub, Library and Civic Plaza, Springvale. Tutors: Jane and Paul Dash. ARCHITECTURE } , 2020 K IELTS % V e Advanced Diploma of Building Design (Architectural) 2 years City Feb Jul $26,500 C6161 6.0 (5.5) - - Y - Bachelor of Architectural Design 3 years City Feb Jul $41,280 BP250 6.5 (6.0) - Y Y B, BB Bachelor of Landscape Architectural Design 3 years City Feb Jul $38,400 BP256 6.5 (6.0) 70% Y Y B, E Master of Architecture 2 years City Feb Jul $41,280 MC163 6.5 (6.0) - Y Y - Master of Landscape Architecture 2 years City Feb Jul $39,360 MC172 6.5 (6.0) - Y Y E URBAN DESIGN } , 2020 K IELTS % V e Master of Urban Design 2 years City Feb Jul $41,820 MC193 6.5 (6.0) - Y - E RESEARCH } , 2020 K IELTS % V e Master of Design (Architecture & Design) 2 years - All year $34,560 MR207 6.5 (6.0) 60 - FF PhD (Architecture & Design) 4 years - All year $38,400 DR207 6.5 (6.0) 70% Y - FF KEY: }Duration ,Campus Intake/s 2020 2020 annual fee (AU$) IELTS Academic IELTS Overall Band (Individual Band)–Subject to change KRMIT Code % Entry requirement (Min average % or GPA) V Selection Task Pathways eNotes Footnote B July entry may be available to students who are granted course/subject exemptions or advanced entry based on previous study.
E This program incurs additional costs.
BB This program has limited spaces and applications must be submitted by 1 August (in any given year) (Round 1) and 1 December (in any given year) (Round 2) for semester 1 intake and 1 April (in any given year) for semester 2 intake in order to be considered. FF Refer to rmit.edu.au/how-to-apply-for-research for reference #26 in the world for Architecture. Ranked in the top 4 architecture schools in Australia* . Globally recognised for design excellence, our School rated 'well above world standard' in the Australian Research Council 2012 and 2015 Excellence in Research in Australia (ERA) audit, achieving the highest possible ranking of 5.
Design from day one: from your first semester you'll be in hands-on design studios, developing drawing, 2D and 3D design skills, learning in an environment that models best practice of industry and innovative design firms. You'll learn from international and local academics and teachers who are connected with industry and many of whom are award-winning architects and designers. WHY STUDY ARCHITECTURE AT RMIT?
Source: 2018 QS World University Rankings by Subject 19
Finding success outside of your comfort zone Master of Fine Art graduate Tull Suwannakit is multi-talented as an artist, taxidermist, award-winning children's book writer and illustrator. He has established his own visual art school and exhibited internationally. Studying Fine Art gave Tull room to experiment and find his calling. "Studying postgraduate art constantly challenges you to explore outside of your comfort zone and investigate new findings." Image above: Daniel Tuckmantel, Bachelor of Fine Arts (Photography).
Choose from a wide range of programs across visual art, fine art and photography, and learn about artforms and their techniques as you develop your practice in RMIT's purpose-built studios. The global economy is progressively reliant on curated experiences and visual material, creating large demand for artists who can work across multiple mediums. Our teaching style is centred on you as an individual, so you'll receive personal mentoring that challenges and pushes you to discover and form your own art practice or specialisation. Find your niche and graduate with the skills to exhibit internationally and nationally as a critically informed, contemporary artist.
At RMIT you'll enhance your creativity and innovation in studio environments where experimentation is possible and where supportive educators know the value of art in communities and cultures. You will be mentored and inspired by professional artists, photographers, writers, historians and curators to explore multiple media and conceptual tools and techniques, and narrow your focus to the core of what you want to say as an artist. — Art Hone your craft with Australia's number #1 art programs and establish yourself as an artist to watch.
For more information visit rmit.edu.au/art WHY STUDY ART AT RMIT? FINE AND VISUAL ART } , 2020 K IELTS % V e Advanced Diploma of Visual Arts 1 year City Feb $20,500 C6149 5.5 (5.0) 50% Y - - Certificate IV in Visual Arts 0.5 year City Jul $17,000 C4370 5.5 (5.0) 50% Y Y - Diploma of Visual Arts 1 year City Feb $20,500 C5348 5.5 (5.0) 50% Y Y - Bachelor of Arts (Fine Art) 3 years City Feb Jul $31,680 BP201 6.5 (6.0) - Y Y B Master of Arts (Arts Management) 1.5 years City Feb Jul $31,680 MC034 6.5 (6.0) - Master of Arts (Art in Public Space) 1.5 years City Feb Jul $31,680 MC079 6.5 (6.0) - Y - E Master of Fine Art 2 years City Feb Jul $31,680 MC266 6.5 (6.0) - Y - - PHOTOGRAPHY } , 2020 K IELTS % V e Certificate IV in Photography and Photo Imaging 1 year City Feb $22,000 C4373 5.5 (5.0) - Y Y E Diploma of Photography and Photo Imaging 1 year City Feb $20,750 C5351 5.5 (5.0) - Y - - Bachelor of Arts (Photography) 3 years City Feb Jul $32,640 BP117 6.5 (6.0) - Y Y B, E Master of Photography 2 years City Feb Jul $31,680 MC270 6.5 (6.0) - Y Y - HONOURS } , 2020 K IELTS % V e Bachelor of Arts (Fine Art) (Honours) 1 year City Feb $31,680 BH052 6.5 (6.0) 2 Y - - Bachelor of Arts (Photography) (Honours) 1 year City Feb Jul $31,680 BH125 6.5 (6.0) 2.7 Y - - RESEARCH } , 2020 K IELTS % V e Master of Fine Art 2 years - All year $30,720 MR208 6.5 (6.0) 60 - FF PhD (Art) 4 years - All year $30,720 DR208 6.5 (6.0) 70 - FF KEY: }Duration ,Campus Intake/s 2020 2020 annual fee (AU$) IELTS Academic IELTS Overall Band (Individual Band)–Subject to change KRMIT Code % Entry requirement (Min average % or GPA) V Selection Task Pathways eNotes Footnote B July entry may be available to students who are granted course/subject exemptions or advanced entry based on previous study.
E This program incurs additional costs.
FF Refer to rmit.edu.au/how-to-apply-for-research for reference #1 Art and Design University in the Asia-Pacific region* . #11 Art and Design University in the world* ___ 130
years: established in 1887, RMIT has the oldest continuously running photography degree in the world. Get the personal touch: You'll be personally mentored by practising artists and creative professionals who exhibit locally and internationally. Travel opportunities: RMIT runs regular study tours to experience festivals and meet prominent artists in New York, Hong Kong, Paris, Shanghai, Berlin and more.
Showcase your art: RMIT owns and operates five public galleries and exhibition spaces.
Faiza Rezai (2017 Bachelor of Arts (Fine Art) graduate), Under my veil, 2017. Photo by Keelan O'Hehir. * Source: 2018 QS World University Rankings by Subject 21
Biomedical Sciences Be inspired to make a difference. From working with patients and researching new therapies to carrying out diagnostic tests – biomedical scientists make a real difference to the community. Biomedical sciences help us understand disease, how it occurs, what happens and how we can control, cure and prevent it. Studying Biomedical Sciences at RMIT will have you providing practical solutions to global health issues and gaining a better understanding of the ever-increasing role that technology plays in how our bodies function.
All our programs are co-designed with industry to fully prepare you to work anywhere in Australia in diagnostic pathology, medical research pharmacy, laboratory medicine, pharmaceutical sciences and biomedical research.
An inspirational career path From an early age, Shabneet Sohi was motivated by a passion for researching cures for diseases and improving human life. Shabneet studied a Bachelor of Biomedical Science (Laboratory Medicine) at RMIT. "RMIT is the only Victorian university that offers all of the major streams and the facilities, demonstrators, teaching staff and overall campus life is second to none." "RMIT ensures graduates are ready for the industry. In-depth theory coupled with recently upgraded laboratory equipment, correlates directly to what is being used in diagnostic laboratories around the country." "The highlight of the course was the professional practice year where I was fortunate to work in anatomical pathology at the Alfred Hospital." "Being able to apply classroom knowledge and practice in real life, making a difference to real cases gave me great satisfaction.
I also made life-long connections important for being active in the industry." 22
For more information visit rmit.edu.au/ biomedical-sciences WHY STUDY BIOMEDICAL SCIENCES AT RMIT? BIOMEDICAL SCIENCES } , 2020 K IELTS % V e Bachelor of Biomedical Science (Laboratory Medicine) 4 years Bundoora Feb Jul $37,440 BP147 6.5 (6.0) - - Y B Bachelor of Biomedical Science 3 years Bundoora Feb Jul $37,440 BP231 6.5 (6.0) - - Y B Bachelor of Science (Biotechnology)/ Bachelor of Biomedical Science 4 years City/ Bundoora Feb $35,520 BP293 6.5 (6.0) - W Master of Laboratory Medicine 2 years Bundoora Feb Jul $37,440 MC158 6.5 (6.0) 2.0 - - I,Z HONOURS } , 2020 K IELTS % V e Bachelor of Health and Biomedical Sciences (Honours) 1 year Bundoora Feb $37,440 BH058 6.5 (6.0) 2.5 - RESEARCH } , 2020 K IELTS % V e Master of Science (Biomedical Science) 2 years Bundoora All year $33,600 MR227 6.5 (6.0) 60% - Y FF Master of Science (Laboratory and Clinical Science) 2 years Bundoora All year $30,720 MR234 6.5 (6.0) 60% - Y FF PhD (Biomedical Science) 4 years Bundoora All year $33,600 DR227 6.5 (6.0) 70% or 80% - - FF PhD (Laboratory and Clinical Science) 4 years Bundoora All year $30,720 DR234 6.5 (6.0) 70% or 80% - - FF KEY: }Duration ,Campus Intake/s 2020 2020 annual fee (AU$) IELTS Academic IELTS Overall Band (Individual Band)–Subject to change KRMIT Code % Entry requirement (Min average % or GPA) V Selection Task Pathways eNotes Footnote B July entry may be available to students who are granted course/subject exemptions or advanced entry based on previous study.
I A part of this program will be taught at the RMIT City Campus.
W This program incurs additional costs. Z The main intake for this program is in July. February entry may be available to students who are granted course/subject exemptions or advanced entry based on previous study or students with an undergraduate degree in laboratory medicine. FF Refer to rmit.edu.au/how-to-apply-for-research for reference Programs are accredited and recognised by professional bodies. Study at RMIT's Bundoora campus, dedicated to health and medical sciences. Engage with industry through clinical placements.
Building Create better urban and regional spaces for a sustainable future.
Developing a strong foundation As an architect, Mayuri Kulkarni wanted to enhance her skill set in managing construction projects, so she enrolled in the Master of Project Management at RMIT. "As an international student I had initially struggled to understand the course structure and content, however I received constant support from the extremely knowledgeable and motivational staff, which made it much easier to cope." "Through practical coursework, site visits and case studies, I've learned so much, not just about project management but also related topics like sustainability and risk management.
The program structure is extremely versatile and helps students to become industry-ready by the time they graduate." Our graduates are building, construction and planning leaders who understand sustainability and the needs of growing cities and regions. More than half the world's population are living in cities. With the increase in urbanisation, the development of our environment is about more than just constructing buildings and roads. Today's growing cities need to be carefully planned to create liveable and sustainable spaces that will accommodate diverse and growing communities.
Our accredited programs connect you with industry mentors to gain professional skills to design, plan, shape, finance and manage the urban spaces we work and live in. You'll take part in internships that provide employment experiences to enhance your studies and prepare you for your career. 24