COURSES 2019 - ARLA Propertymark
Page content transcription
If your browser does not render page correctly, please read the page content below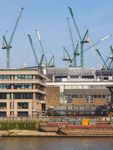 CONTENTS

           INTRODUCTION                                                          Pg

           Training from your Professional Body                                  4
           In-House Training                                                     6

           SALES                                                  Level   CPD    Pg

           PO PU LAR   Competent Agent Sales Part A
                       – Starting Out                              F      7h     8
           PO PU LAR   Competent Agent Sales Part B
                       – Winning Business                           I     7h     8
           PO PU LAR   Competent Agent Sales Part C
                       – Preparing for Management Sales             I     7h     9

           Negotiating for Profit in a Tough Market                F      7h     9
           Effective Selling Skills for Estate Agents              F      7h     10
           Official Level 3 Qualification Support Course           F      7h     10
           Important Law for Residential Estate Agents              I     7h     11
           Consumer Protection Regulations                          I     3.5h   11
           Conveyancing Practice and Procedure                      I     7h     12
           Market Appraisal and Valuation
           of Residential Property                                 F      7h     12
           Anti-Money Laundering                                   F      3.5h   13
           Advanced Anti-Money Laundering                          A      3.5h   13
           Sales Progression: A Practical Toolkit                  F      7h     14
           Secrets in Getting to Exchange: Sanity not Vanity       F      7h     14
           Understanding Leasehold Properties                       I     3.5h   15
           Legislation for Residential Sales – Northern Ireland    F      7h     15
           Effective Negotiation – Scotland                        F      7h     16
           N EW   Starting Your Own Estate Agency                  F      7h     16
           Building Design and Defect Identification
           and Diagnosis for Agents in Scotland                    F      3h     17
           Market Appraisal and Valuation of Residential
           Property in Scotland                                    F      7h     17
           Property Photography – Creating the Best
           First Impression of Your Homes and Your Brand           F      7h     18

           F = FOUNDATION
           		 For those new to the topic or converting

           I = INTERMEDIATE
           		 For experienced professionals

           A = ADVANCED
           		 For senior professionals

CONTENTS   2                                                        01926 417 787
LETTINGS                                               Level   CPD   Pg   BUSINESS SKILLS                                 Level   CPD   Pg

PO PU LAR    Competent Agent – Part A                    F      7h    20   Harnessing the Lucrative Investor Market         A      7h    40
PO PU LAR    Competent Agent – Part B                    F      7h    20   Mastering Communications to Increase Profit       I     7h    40
PO PU LAR    Competent Agent – Part C                     I     7h    21   The Leadership and Management Standard           A      7h    41
PO PU LAR    Official Level 3 Qualification                                The Advanced Leadership
             Support Course                              F      7h    21   and Management Standard                           I     7h    41
 Official Level 6 Qualification Support Course                             Preparing Your Business for Sale
                                                         F      7h    22                                                     I     7h    42
 – Scotland
                                                                           Transform You, Your Team and Your Profit         F      3.5h 42
PO PU LAR    Advanced Lettings Update                    A      7h    22
PO PU LAR    Lettings Refresher Course                    I     7h    23
 Preparing for Management (Letting Agents)                I     7h    23   ONLINE COURSES                                  Level   CPD   Pg

PO PU LAR    Fundamentals of Property Management         F      7h    24   Anti-Money Laundering (An Introduction)          F      30m 44
 Lettings and Property Management for Senior Agents      A      7h    24   Fraud Awareness                                  F      45m 44
 Introduction to Block Management                        F      7h    25   Protecting Data (GDPR)                           F      50m 44
 Block Management: Law and Practice                       I     7h    25   Preventing a Data Breach                         F      30m 44
 Advanced Block Management                               A      7h    26   Treating Customers Fairly                        F      40m 45
 How Buy to Let Compliance Increases Revenue              I     7h    26   Information Security                             F      30m 45
 Client Accounting for Residential Lettings               I     7h    27   Legionella Awareness                             F      45m 45
 Drafting Tenancy Agreements and Terms of Business        I     7h    27   Health and Safety                                F      1h    45
 Ending Residential Tenancies                             I     7h    28   Dealing with Disciplinary Matters                F      1h    47
 Disputes and Damages: The TDS Way                        I     7h    28   Dealing with Grievances                          F      1h    47
 Understanding HMOs and HHSRS                            A      7h    29   Sickness Absence                                 F      1h    47
 Effective Selling Skills for Letting Agents             F      7h    29   Handling Difficult Conversations                 F      40m 47
 Lettings Law in Practice – Northern Ireland             F      7h    30   Introduction to Equality and Diversity           F      50m 48
N EW    Starting Your Own Lettings Agency                F      7h    30   Lone Worker Safety                               F      30m 48
 Scottish Letting and Property Management – Part A       F      7h    31   Equality and Diversity for Managers              F      45m 48
 Scottish Letting and Property Management – Part B        I     7h    31   Customer Focus                                   F      1h    48
 The Ombudsman – Compliance and Best Practice            F      3h    32   Interviewing Skills                              F      45m 49
                                                                           Making Appraisals Count                          F      45m 49

 INVENTORY                                              Level   CPD   Pg   Objective Setting                                F      45m 49

 Introduction to Inventory Management – Part 1                             Performance Capability                           F      1h    49
                                                         F      7h    34
 Introduction to Inventory Management – Part 2                             Performance Management                           F      45m 50
                                                         F      3.5h 34
                                                                           Records Management                               F      25m 50
                                                                           Soft Skills for Customer Service                 F      35m 50
 COMMERCIAL                                             Level   CPD   Pg

 Introduction to Commercial Property Management          F      7h    36
PO PU LAR    Introduction to Planning and Development    F      7h    36
 How to Value Commercial and Business Property           F      7h    37
 Practical Aspects of Commercial Sales and Lettings       I     3h    37
 Residential Asset Management                             I     7h    38

propertymark.co.uk/training                                                                                              CONTENTS             3
TRAINING FROM YOUR
PROFESSIONAL BODY
The benefits of having well trained staff can have a colossal impact
on the success of your organisation.

As a professional body we have many years' experience in the property industry protecting and guiding
consumers buy and sell, as well as helping tenants and landlords find and manage their treasured homes.
We work to raise professional standards in the industry and among estate and letting agents from single
branch independents to large national groups, promoting education and qualifications within the sector.

Propertymark offers training at foundation, intermediate and advanced levels, catering for everyone at
different stages of experience. Our courses inspire, motivate and ensure you are the best you can be in
the development of your career. As well as having courses that support the Propertymark qualifications.

We pride ourselves on having a training satisfaction level of 97% and all courses delivered by industry
experts. Plus, exceptional feedback rates for objectives met, as well as continual excellently rated content.

Our courses team are here to help with advice and recommendations,
email them on courses@propertymark.co.uk or call 01926 417787.

CONTINUING PROFESSIONAL
DEVELOPMENT (CPD)
CPD ensures that you continue to be at the forefront of your profession, it helps with making persuasive
arguments, winning instructions and progressing your career. Progressing your career should include
membership of Propertymark which will demonstrate your professionalism, dedication, knowledge and
commitment to high standards. Propertymark is committed to supporting you through offering discounts
on short courses.

You qualify for membership based on your experience and qualifications; maintaining CPD is at the core
of your membership, undertaking at least 12 hours' CPD per year, with a minimum of four hours through
formal educational events, including short courses. Collating and submitting evidence are a requirement
of membership and your CPD can be logged via your member area on the website.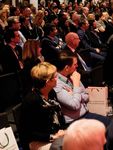 SAVE 10%
                     BOOK 3 OR MORE COU RSES
                       AT TH E SAM E TI M E AN D
                      RECEIVE A 1 0% DISCOU NT

           BOOK ONLINE NOW
  arla.co.uk/training-qualifications
 naea.co.uk/training-qualifications
nava.org.uk/training-qualifications
IN - HOUSE TRAINING

IF YOU CAN'T COME TO US,
WE CAN COME TO YOU
Propertymark can provide any course as an in-house          POPU LAR COU RSES
training option. You provide the venue, we provide          INCLU DE
highly experienced trainers and course materials. This      Effective Selling Skills
is an extremely cost-effective way of training and the
                                                            Effective Estate Agency
benefits include:
                                                            Lettings Refresher
•   No travel expenses
                                                            Technical Award
•   No unnecessary time away from the office
                                                            Support
•   Smaller class numbers
•   Total focus from the trainer on your staff
•   Tailored to your staff's requirements
•   A date that suit's you and your organisation

Training groups of five or more start at £1,500 + VAT per
day. Call our courses team on 01926 417787 to discuss
the options and request a quotation.

6    IN - HOUSE TRAINING                                                  01926 417 787
SALES
                              VISIT naea.co.uk/training-qualifications
                              FOR DATES AN D LOCATIONS

propertymark.co.uk/training                                              7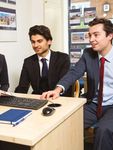 POPU LAR                                              POPU LAR

COMPETENT                                                COMPETENT
AGENT SALES                                              AGENT SALES
PART A –                                                 PART B – WINNING
STARTING OUT                                             BUSINESS
7 HOU RS CPD                                             7 HOU RS CPD

COU RSE OVERVIEW                                         COU RSE OVERVIEW
This full-day course is aimed at delegates who are       A full-day course for those that have been in estate
new to or who have recently started in the estate        agency for at least 12 months and advise clients about
agency industry and wish to create a firm foundation     property values and marketing and those looking to
from which to move their career forward.                 win and retain customers in a compliant manner.
During the day delegates will learn about the role of    During the day delegates will learn about the role of a
a sales negotiator, the tasks and functions that they    senior sales negotiator/valuer, the tasks and functions
need to carry out on a regular basis, details of the     that they need to carry out on a regular basis, how
process involved when moving home, legislation that      to work in a compliant way and still be able to
they must be aware of and comply with, as well as the    differentiate yourself from your competitors.
importance of delivering outstanding customer service.
                                                         AU DIENCE
AU DIENCE                                                Anyone who's been in estate agency for at least
Anyone new to or who have recently started in their      12 months.
estate agency career.
                                                         TOPICS INCLU DE
TOPICS INCLU DE                                          • Agreeing and progressing sales –
• An overview of the home buying and selling process       avoiding fall throughs
• Arranging and carrying out property viewings           • Common property defects
• Acting for your client and your duty of care             and how to recognise them
                                                         • Understanding the
                                                           surveyors report

                                 VISIT                                                     VISIT
                              WEBSITE FOR                                               WEBSITE FOR
                               DATES AN D                                                DATES AN D
                              LOCATIONS                                                 LOCATIONS

M EM BERS                 NON-MEMBERS                    M EM BERS                  NON-MEMBERS
£175 exc VAT              £249 exc VAT                   £175 exc VAT               £249 exc VAT

                  Visit naea.co.uk/training-qualifications for dates and locations

8     SALES                                                                                        01926 417 787
POPU LAR
                  NEGOTIATING
COMPETENT         FOR PROFIT IN
AGENT SALES PART A TOUGH MARKET
C – PREPARING FOR 7 HOU RS CPD
MANAGEMENT        COU RSE OVERVIEW
                  A full-day course providing practical tips, advice and
SALES             role-playing based around honing your negotiation
                  skills to help increase the bottom line.
7 HOU RS CPD
                                                          Delegates will learn the key attributes of an Expert
                                                          Negotiator, including how and when to take control.
COU RSE OVERVIEW                                          As well as using NLP (Neuro-Linguistic Programming)
An overview of the knowledge needed to take the step      techniques to help win more instructions and better
from negotiator to manager and assume responsibility      related to customers.
for staff. The course starts by discussing the skills
required of an excellent leader and the key differences
                                                          AU DIENCE
between negotiators and managers.
                                                          Negotiators and managers wanting to improve
Attendees will develop their understanding of how         their negotiating skills to help win more instructions
to use a range of communication methods, make             at a better fee and to agree more secure sales
the most out of meetings and learn how to employ          at a higher price.
different motivational techniques to benefit staff.
The session will also help managers perfect the '5        TOPICS INCLU DE
steps of efficient delegation' and identify areas of      •	How to create a competitive situation to ensure you
development required to fulfil a managerial role.            get the best price possible from any potential buyer.
                                                          •	Observed role-playing to simulate the full
AU DIENCE                                                    negotiation process from receiving an initial offer
Recently appointed department or branch managers             through to agreeing a sale.
or negotiators preparing for a management position.       •	How to pre-empt and, therefore, avoid
                                                             renegotiations from surveys and valuations, but
TOPICS INCLU DE                                              also how to deal with them when they do arise.
• The role of the manager
• Using key performance
  indicators to monitor             VISIT
  performance                    WEBSITE FOR
• Preparing for                   DATES AN D
  an effective staff
                                 LOCATIONS                DATES                       LOCATION
  review or appraisal
                                                          31 January                  London
                                                          26 September                London

M EM BERS                     NON-MEMBERS                 M EM BERS                   NON-MEMBERS
£175 exc VAT                  £249 exc VAT                £175 exc VAT                £249 exc VAT

                               Register at naea.co.uk/training.qualifications

propertymark.co.uk/training                                                                           SALES        9
EFFECTIVE                                                  OFFICIAL LEVEL
SELLING SKILLS                                             3 QUALIFICATION
FOR ESTATE                                                 SUPPORT COURSE
AGENTS                                                     7 HOU RS CPD

7 HOU RS CPD                                               COU RSE OVERVIEW
                                                           This course supports delegates who are studying for
COU RSE OVERVIEW                                           the Level 3 Qualification (commonly known within the
This full-day course is interactive in nature and          industry as the Technical Award). Aimed at those with
will help estate agents develop the skills needed to       an existing understanding of their study material, this is
become more effective sales people. Attendees will         a revision day to support the study towards achieving
learn the key principles of selling and master how to      the qualification.
understand the customer to provide effective solutions.    Attendees will benefit from a day with like-minded
A foundation course which will enable estate agents        delegates and will go through some of the more
to build their confidence and self-motivation. Attendees   complex areas. The session will also cover practice
will also learn how to establish trust with the customer   questions and exam techniques, so entrants are
and differentiate themselves from a competitor to win      as well prepared as possible.
more business.                                             The course is arranged as two separate full days:
                                                           Course 1 covers Units 1 and 2
AU DIENCE                                                  Course 2 covers Units 3 and 4
Estate agents who have just started to deal directly
with customers, or those who are about to move into        ATTEN DEES
a customer facing role.                                    Anyone currently studying for their Level 3 Award.
                                                           NOTE: attendees should be very familiar with
TOPICS INCLU DE                                            their study material - this course will not cover
• The key principles of efficient selling                  the entire syllabus.
• How to use effective questioning techniques
• The power of listening and understanding

                                                           DATES                       LOCATION
DATES                      LOCATION                        19 March                    London
2 July                     London                          9 April                     London
19 September               Manchester                      10 October                  London
15 October                 London                          4 December                  London

M EM BERS                  NON-MEMBERS                     M EM BERS                   NON-MEMBERS
£175 exc VAT               £249 exc VAT                    £175 exc VAT                £249 exc VAT

                   Visit naea.co.uk/training-qualifications for further information

10   SALES                                                                                             01926 417 787
IMPORTANT LAW                                             CONSUMER
FOR RESIDENTIAL                                           PROTECTION
ESTATE AGENTS                                             REGULATIONS
7 HOU RS CPD                                              3.5 HOU RS CPD

COU RSE OVERVIEW                                          COU RSE OVERVIEW
Estate agents must fully understand the laws which        Consumer protection legislation is growing more
govern their business and how to apply them in            complex, which means it requires a substantial amount
practice. The consequences of non-compliance can          of agency time and staff attention. It covers every
have severe implications, damaging a business             element from entering into an agreement with vendor
and its reputation.                                       or landlord, marketing a property for sale or rental
With legislation changing all the time, it is even        and forming a tenancy agreement.
more important for agents to stay up-to-date in order     This course looks at the law from both a sales and
to avoid any penalties. This course helps attendees       lettings perspective, advising on the right procedures
to understand how they can remain compliant,              to have in place, what is and is not permissible and
explaining important areas such as the legal structures   the consequences of a breach.
of a business, The Estate Agents Act 1979 and             The session will include ASA rulings and CAP
consumer law (including the Consumers, Estate             guidance on advertising. It will also explain the
Agents and Redress Act.)                                  Consumer Rights Act and demonstrate how to
                                                          write correct property descriptions.
AU DIENCE
Estate agents who are new to the industry and             AU DIENCE
require an understanding of how to apply important        Any property professional who wishes to develop their
legislation, or those requiring a refresher course.       understanding of the laws protecting consumers.

TOPICS INCLU DE                                           TOPICS INCLU DE
• Cancellation of contracts regulations                   • The Consumer Rights Act
• The Data Protection Act                                 • Competition, cartels and restrictive
• Anti-Money Laundering Regulations                         advertising practices
                                                          • Unfair trading and permitted activity

DATES                         LOCATION
12 March                      Birmingham
13 June                       London                      DATES                       LOCATION
20 November                   Manchester                  14 March                    London
26 November                   London                      20 November                 London

M EM BERS                     NON-MEMBERS                 M EM BERS                   NON-MEMBERS
£175 exc VAT                  £249 exc VAT                £85 exc VAT                 £125 exc VAT

                               Register at naea.co.uk/training-qualifications

propertymark.co.uk/training                                                                          SALES         11
CONVEYANCING                                              MARKET
PRACTICE AND                                              APPRAISAL AND
PROCEDURE                                                 VALUATION OF
7 HOU RS CPD
                                                          RESIDENTIAL
COU RSE OVERVIEW
Understanding the conveyancing process is intrinsic
                                                          PROPERTY
to becoming a competent estate agent with a rounded
                                                          7 HOU RS CPD
appreciation of the process of buying property.
Having a sound knowledge of the systems and               COU RSE OVERVIEW
procedures involved in property transfer is crucial       Residential market appraisals are one of the
to a smooth sale and this course outlines some            fundamentals of estate agency where the 'Agent' is
of the most important factors.                            expected to interpret the local market; adding value
                                                          to the process where it is not necessarily a scientific
Attendees will gain a basic understanding of
                                                          process led by databases and portals but by people.
conveyancing to help with the care of their clients
and enable them to deal effectively with solicitors and   Besides looking at various methods of valuation this
conveyancers. This one-day course will outline key        course looks at the current competitive landscape in
factors such as the conveyancing framework, how to        terms of excelling as an expert. You will benefit from
get to exchange of contracts, and potential problem       learning key tools and techniques to help you in this
areas such as mortgage conditions, finance and            tough marketplace.
money laundering.
                                                          AU DIENCE
AU DIENCE                                                 Estate Agents who wish to excel in interpreting the
Estate agents who wish to develop their knowledge         market, price property in a correct manner and are then
of the conveyancing process in order to effectively       able to add real value to their clients and their business.
progress property sales.
                                                          TOPICS INCLU DE
TOPICS INCLU DE                                           • Basic economic supply and demand theory
• The conveyancing framework: what happens                • Valuation bases – market value, price, estimate
  when and why                                              of worth and market appraisal
• Getting to an exchange of contracts                     • Valuation methods – comparable, investment
• Traps that cause delays and how to overcome them          and residual methods, and insurance value

                                                          DATES                       LOCATION
                                                          26 February                 Leeds
DATES                      LOCATION                       4 April                     London
19 March                   London                         4 July                      Birmingham
22 October                 London                         22 October                  London

M EM BERS                  NON-MEMBERS                    M EM BERS                   NON-MEMBERS
£175 exc VAT               £249 exc VAT                   £85 exc VAT                 £125 exc VAT

              For further dates and locations visit naea.co.uk/training-qualifications

12   SALES                                                                                            01926 417 787
ANTI - MONEY                                                ADVANCED
LAUNDERING                                                  ANTI - MONEY
3.5 HOU RS CPD
                                                            LAUNDERING
                                                            3.5 HOU RS CPD
COU RSE OVERVIEW
This vital course provides attendees with the
knowledge needed to ensure compliance with Money            COU RSE OVERVIEW
Laundering Regulations and the Proceeds of Crime            This course will provide attendees with the knowledge
Act. It is a legal requirement for all relevant employees   needed to ensure that they are able to competently
to receive anti-money laundering training, so they can      undertake the duties of the Money Laundering
understand and implement the correct procedures in          Reporting Officer within their firm. It is intended to
line with the latest legislation.                           provide delegates with the requisite skills to adopt a
                                                            risk-based approach to the firm's working practices by
With the HMRC proactively policing this area, it is         identifying the risks faced and applying appropriate
even more important for property professionals to           measures to mitigate the risks to comply with the
stay up-to-date with current regulations, as well as an     current legislation.
overview of what the legislation means for property
professionals.                                              AU DIENCE
                                                            Those who have specific anti-money laundering duties
AU DIENCE                                                   within their firm such as the MLRO or Deputy MLRO
Those who are working in the field of estate agency         and have attended the initial anti-money laundering
and are therefore required to know about the                course, or who have previously received some anti-
responsibilities of property professionals in respect       money laundering training and wish to build upon
of financial crime.                                         their knowledge in this field.

TOPICS INCLU DE                                             TOPICS INCLU DE
• Warning signs to look out for                             •	The role and responsibilities of the MLRO
• Reporting to National Crime Agency (NRA)                     and implementation
• HMRC supervision                                          •	Identification of and dealing with politically
                                                               exposed persons
                                                            • Liaison with the National Crime Agency & SAR filing

                                       VISIT
                                    WEBSITE FOR
                                     DATES AN D             DATES                      LOCATION
                                    LOCATIONS               27 February                London
                                                            18 July                    London
                                                            5 November                 London

M EM BERS                       NON-MEMBERS                 M EM BERS                 NON-MEMBERS
£85 exc VAT                     £125 exc VAT                £85 exc VAT               £125 exc VAT

                              Visit naea.co.uk/training-qualifications for more dates

propertymark.co.uk/training                                                                          SALES      13
SALES                                                  SECRETS IN
PROGRESSION:                                           GETTING TO
A PRACTICAL                                            EXCHANGE:
TOOLKIT                                                SANITY NOT
7 HOU RS CPD
                                                       VANITY
                                                       7 HOU RS CPD
COU RSE OVERVIEW
This course provides attendees with the ability to
effectively progress a sale. It offers advice on the   COU RSE OVERVIEW
steps to take in order to become a more efficient      Times can be tough in the property market. Almost
sales professional, such as how to minimise fall       40% of deals agreed do not get to completion,
through rates, and spend your time effectively.        exchange is the most important event in the deal. This
It will also explore practical advice to help          one-day course will teach you what you need to know
resolve common sales challenges, such as setting       about the process and practical steps you can take
expectations with clients at the initial stages, how   to get your cases to exchange, keeping your clients
to pre-empt and resolve key issues during the          happy and increasing profits.
mortgage, conveyancing and surveying processes,
and tips to ensure buyers and sellers ultimately       AU DIENCE
become advocates of your business.                     Estate agents who want to learn how to improve
                                                       profits by getting more deals to exchange.
AU DIENCE
Negotiators and managers wanting to reduce fall        TOPICS INCLU DE
through rates by implementing best practice sales      •	Straightforward explanation of conveyancing
progression techniques.                                   procedures
                                                       •	A detailed explanation of what is currently
TOPICS INCLU DE                                           preventing exchange
• Understanding your key areas of influence            • Practical solutions in how stop 'issues' happening
  and how to deal with difficult chains
• An agent's 'need to know' view of conveyancing,
  mortgage and surveying
• How to pre-empt and resolve common issues
  (e.g. surveys, valuations and legal issues)

DATES                       LOCATION
24 April                    London                     DATES                      LOCATION
10 July                     Leeds                      28 February                London
16 October                  Birmingham                 10 October                 London

M EM BERS                   NON-MEMBERS                M EM BERS                  NON-MEMBERS
£85 exc VAT                 £125 exc VAT               £85 exc VAT                £125 exc VAT

                       For further dates visit naea.co.uk/training-qualifications

14   SALES                                                                                       01926 417 787
UNDERSTANDING                                          LEGISLATION
LEASEHOLD                                              FOR RESIDENTIAL
PROPERTIES                                             SALES –
3.5 HOU RS CPD
                                                       NORTHERN
COU RSE OVERVIEW
With leasehold properties accounting for 25%
                                                       IRELAND
                                                       7 HOU RS CPD
of housing stock and gaining increased political
attention, this course will provide estate agents
with the knowledge to successfully market and          COU RSE OVERVIEW
sell this type of home. Attendees will expand their    Although governed by the same rules as the rest of
understanding of how lease lengths and ground          the UK, some property schemes and regulations are
rent can alter a sale in order to advise clients       different in Northern Ireland. This course is designed
and gain a competitive advantage.                      for agents operating in Northern Ireland and covers
The session will fully explain the legal rights of     core issues central to ensuring they remain compliant.
leaseholders and the various options agents can        Attendees will understand the background of law, who
recommend to clients to help sell their properties.    regulates the sector and responsibilities of the employer
It will also demonstrate how using the Land Registry   and employee. With legislation and the penalties for
can help agents to stay informed on the issues         non-compliance changing all the time, this course will
affecting a property.                                  help agents stay within the boundaries of the law. It
                                                       will also cover real-life examples of how the law has
AU DIENCE                                              been breached and penalties issued.
Estate agents who deal with leasehold properties,
or plan to make it an area of expertise.               AU DIENCE
                                                       All estate agents working in Northern Ireland who
TOPICS INCLU DE                                        wish to formalise their understanding of the relevant
• The leasehold system in England and Wales            legislation.
• Valuing a property with a short lease
• An introduction to the Land Registry                 TOPICS INCLU DE
                                                       • Background of the law in estate agency –
                                                         why is it important and why do we need it?
                                                       • Linking legislation in residential sales to every
                                                         day practice
                                                       • Processes and quality assurance procedures
                                                         to ensure compliance with legislation
DATES                         LOCATION
12 February                   London                   DATES                        LOCATION
11 June                       London                   12 March                     Belfast
8 October                     London                   14 November                  Belfast

M EM BERS                     NON-MEMBERS              M EM BERS                   NON-MEMBERS
£85 exc VAT                   £125 exc VAT             £175 exc VAT                £249 exc VAT

                    Visit naea.co.uk/training-qualifications for dates and information

propertymark.co.uk/training                                                                        SALES       15
EFFECTIVE                                                 N EW

NEGOTIATION –                                            STARTING YOUR
SCOTLAND                                                 OWN ESTATE
                                                         AGENCY
7 HOU RS CPD

COU RSE OVERVIEW                                         7 HOU RS CPD
As an estate agent, understanding the principles
of effective negotiation throughout the sales process    COU RSE OVERVIEW
is a key skill. Whilst negotiation is often assumed      Delegates will learn about the different options
to only relate to the offer, it infiltrates the entire   available when setting up their business, why it is
process, through negotiating the initial asking price    important to have a discernible difference from your
and commission terms, negotiating price reductions,      competitors, structure and framework of the office,
negotiating offers to achieve the best outcome and       compliance and the need for a clear audit trail. As
negotiating on adverse surveys/valuations.               well legal and safety requirements and documentation,
                                                         including tenancy agreement terms of business.
AU DIENCE
Estate agents who have just started to deal directly     AU DIENCE
with customers, or those who are about to move into      Anyone who is about to or has recently started their
a customer facing role.                                  own estate agency business either from scratch or as
                                                         a part of an existing property related business.
TOPICS INCLU DE
•	Establish a clear understanding of what the           TOPICS INCLU DE
   'art of negotiation'                                  • Office presence: traditional or online
• Key attributes of a highly skilled negotiator          •	Your business proposition what makes it different
•	Practical tips and advice on what to do (and             and marketing your business
   NOT to do)                                            •	Booking and following-up market appraisals
                                                            and the importance of sales progression

                                                         DATES                      LOCATION
DATES                       LOCATION                     5 March                    London
30 January                  Edinburgh                    2 July                     London
5 December                  Glasgow                      13 November                London

M EM BERS                   NON-MEMBERS                  M EM BERS                  NON-MEMBERS
£85 exc VAT                 £125 exc VAT                 £175 exc VAT               £249 exc VAT

                             Register at naea.co.uk/training-qualifications

16   SALES                                                                                         01926 417 787
BUILDING DESIGN                                           MARKET
AND DEFECT                                                APPRAISAL AND
IDENTIFICATION                                            VALUATION OF
AND DIAGNOSIS                                             RESIDENTIAL
FOR AGENTS IN                                             PROPERTY IN
SCOTLAND                                                  SCOTLAND
3 HOU RS CPD                                              7 HOU RS CPD

COU RSE OVERVIEW                                          COU RSE OVERVIEW
Estate agents are not surveyors, nor are they expected    As an estate agent, property valuations and
to be, but a basic understanding of building design       appraisals are part and parcel of the working day.
and defect identification and diagnosis, is essential     Proficiency in valuation techniques is, therefore,
when providing a marketing appraisal or when              essential to be able to function as a first-class agent.
generally advising clients. This is especially useful     The course will look initially at basic valuation theory
when pre-empting or following a Home Report or            and the various methods of valuation, followed by the
subsequent report or valuation on a property which        application of relevant valuation methods and how
requires clarification. This course will explain how      these are applied to the different property types
domestic buildings are constructed, covering the main     you are likely to encounter as an estate agent.
elements of construction and service installations, and
then look at defect identification and diagnosis.         AU DIENCE
                                                          Anyone working in the estate agency business
AU DIENCE                                                 who provides market appraisals.
Anyone working in the estate agency business
who provides market appraisals.                           TOPICS INCLU DE
                                                          • Basic economic supply and demand theory
TOPICS INCLU DE                                           • Valuation bases – market value, price, estimate
• Domestic property styles design and construction          of worth and market appraisal
• The big 3 issues - Damp, Timber defects and             • Valuation methods, including – comparable,
  Structural Movement                                       investment and residual methods, insurance value
• Planning, building and fire regulations

DATES                         LOCATION                    DATES                       LOCATION
30 May                        Edinburgh                   30 May                      Edinburgh
16 October                    Glasgow                     16 October                  Glasgow

M EM BERS                     NON-MEMBERS                 M EM BERS                   NON-MEMBERS
£85 exc VAT                   £125 exc VAT                £85 exc VAT                 £125 exc VAT

                          For further dates visit naea.co.uk/training-qualifications

propertymark.co.uk/training                                                                                      17
PROPERTY
PHOTOGRAPHY –
CREATING THE BEST
FIRST IMPRESSION
OF YOUR HOMES
AND YOUR BRAND
7 HOU RS CPD

COU RSE OVERVIEW
Make your properties stand out in the internet beauty
parade with great photos, attracting more interest in
the homes being sold. This course will give you the
skills and techniques for taking photos to give you
a competitive advantage as well as tips and tricks.

AU DIENCE
Anyone who needs to photograph properties
at all levels.

EQUIPM ENT N EEDED
• An SLR camera, preferably from the Canon range,
• A wide-angle zoom lens (10-20) or similar
• A zoom lens (18-55) or similar and a sturdy tripod

TOPICS INCLU DE
• Advanced personal communication
• Building your high performing team
• The fundamentals of success

DATES                     LOCATION
13 February               London
20 March                  London
30 May                    Manchester
11 September              London

M EM BERS                 NON-MEMBERS
£175 exc VAT              £249 exc VAT

18   SALES                               01926 417 787
LETTINGS
VISIT arla.co.uk/training-qualifications
FOR DATES AN D LOCATIONS
POPU LAR                                               POPU LAR

COMPETENT                                              COMPETENT
AGENT – PART A                                         AGENT – PART B
7 HOU RS CPD                                           7 HOU RS CPD

COU RSE OVERVIEW                                       COU RSE OVERVIEW
This course is aimed at those with little or no        Part B of the course will revisit topics learnt in Part A,
experience of letting residential property. It aims    such as tenants' rights, safety and discrimination. It
to give a basic understanding of the legal concepts    will build on these subjects by introducing the main
which underline the letting of property and focuses    types of tenancy, as well as a landlord's repairing
on attendees developing their knowledge in order       and notification obligations.
to avoid committing criminal offences, tenant          Attendees will learn more about the principles of letting
safety and rights.                                     property, including Assured Shorthold Tenancies,
The session will cover fundamental subjects such       Non-Housing Act Tenancies and the Consumer Rights
as the basic concepts of a lettings agency, dealing    Act. Other key topics such as tenants' rights, repairing
with land and understanding and forming tenancy        obligations and immigration will be explored in more
agreements. Attendees will also learn more about       detail. Housing Allowances, such as Universal Credit,
their obligations to tenants, such as making repairs   will also be covered within this session.
and ensuring their safety.
                                                       AU DIENCE
AU DIENCE                                              Those who have completedPart A of the course and wish
This is a vital course for anyone new to the letting   to further their understanding of the principles
or management of property.                             of letting property.

TOPICS INCLU DE                                        TOPICS INCLU DE
• Basic concepts of agency                             • Non-Housing Act Tenancies
• Basic idea of land                                   • Tenants fundamental rights
• Tenancy agreements                                   • Housing Allowances

                                   VISIT                                                    VISIT
                                WEBSITE FOR                                              WEBSITE FOR
                                 DATES AN D                                               DATES AN D
                                LOCATIONS                                                LOCATIONS

M EM BERS                   NON-MEMBERS                M EM BERS                    NON-MEMBERS
£175 exc VAT                £249 exc VAT               £175 exc VAT                 £249 exc VAT

                       Register your place at arla.co.uk/training-qualifications

20   LETTINGS                                                                                        01926 417 787
POPU LAR                                                  POPU LAR

COMPETENT                                                 OFFICIAL LEVEL
AGENT – PART C                                            3 QUALIFICATION
7 HOU RS CPD
                                                          SUPPORT COURSE
COU RSE OVERVIEW                                          7 HOU RS CPD
This course revises previous topics covered in Parts
A and B and introduces the remaining subjects             COU RSE OVERVIEW
necessary for letting agents to work on a                 This course supports delegates who are studying for
day-to-day basis with limited supervision.                the Level 3 Qualification (commonly known within the
Attendees will revise and deepen their knowledge of       industry as the Technical Award). Aimed at those with
essential topics, such as Assured Shorthold Tenancies.    an existing understanding of their study material, this
They will also learn more about more complex topics,      session is a revision day to support the study towards
such as houses in multiple occupation, special clauses    achieving the qualification.
and tax. Delegates will also be introduced to the         Attendees will benefit from a day with like-minded
Housing Health and Safety Rating System (HHSRS)           delegates and will go through some of the more
and break clauses, options to renew and forfeiture,       complex areas. The session will also cover practice
as well as the role of the Property Ombudsman.            questions and exam techniques, so entrants are as
                                                          well prepared as possible.
AU DIENCE                                                 Arranged as two separate full-days:
Letting agents who have completed Parts A and B           Course 1 covers Units 1 and 2
of the course and wish to operate independently           Course 2 covers Units 3 and 4
within their roles.
                                                          ATTEN DEES
TOPICS INCLU DE                                           Anyone currently studying for the Level 3 Award.
• Tax introduction                                        Please note that attendees should be very familiar
• HMO introduction                                        with their study material, this course will not cover
• Special clauses introduction                            the entire syllabus.

                                      VISIT                                                   VISIT
                                   WEBSITE FOR                                             WEBSITE FOR
                                    DATES AN D                                              DATES AN D
                                   LOCATIONS                                               LOCATIONS

M EM BERS                       NON-MEMBERS               M EM BERS                   NON-MEMBERS
£175 exc VAT                    £249 exc VAT              £175 exc VAT                £249 exc VAT

                              Book your place via arla.co.uk/training-qualifications

propertymark.co.uk/training                                                                     LETTINGS          21
OFFICIAL LEVEL                                              POPU LAR

6 QUALIFICATION                                            ADVANCED
SUPPORT COURSE                                             LETTINGS UPDATE
– SCOTLAND                                                 7 HOU RS CPD

7 HOU RS CPD
                                                           COU RSE OVERVIEW
                                                           This one-day course provides letting agents with the
COU RSE OVERVIEW                                           opportunity to work through the more complex areas
The Level 6 Award in Residential Letting and               of letting and managing property. Attendees will benefit
Property Management is the benchmark standard for          from an interactive session which will provide them
competence in your job in the lettings industry. This      with the knowledge to understand important new and
course is designed to support your study towards           existing legislation, case law and codes of practice.
achieving this qualification, benefiting from a revision   It includes case studies which allow delegates to
day with likeminded delegates. A chance to go              work through applying new legislation in practice.
through some of the more complex areas of the              In a workshop format, the day allows agents to bring
study material, check your knowledge, look at exam         their own questions and learn from other property
techniques and do some practice questions – it could       professionals in the group.
make the difference between a pass and a fail.
                                                           This course is ideal as a refresher session for letting
Arranged as two separate full-days:                        agents wishing to sharpen and further expand their
Course 1 covers Units 1 and 2                              existing skill set.
Course 2 covers Units 3 and 4
                                                           AU DIENCE
AU DIENCE                                                  Letting agents with a minimum of 2 years' experience,
Anyone currently studying for their Level 3 Award.         or those who have already completed the Technical
NOTE: attendees should be very familiar with               Award or attended the Lettings and Property
their study material - this course will not cover          Management courses (Parts A-C).
the entire syllabus.
                                                           TOPICS INCLU DE
                                                           • A discussion on current news
                                                             relating to residential
                                                             letting and property
                                                             management
                                   VISIT                   • An update on all the            VISIT
                                WEBSITE FOR                  new legislation and          WEBSITE FOR
                                 DATES AN D                  case law from the             DATES AN D
                                                             last two years
                                LOCATIONS                                                 LOCATIONS
                                                           • A trainer and attendee
                                                             Q&A session

M EM BERS                   NON-MEMBERS                    M EM BERS                   NON-MEMBERS
£175 exc VAT                £249 exc VAT                   £175 exc VAT                £249 exc VAT

                                   Visit arla.co.uk/training-qualifications

22   LETTINGS                                                                                          01926 417 787
POPU LAR                                                  PREPARING FOR
LETTINGS                                                   MANAGEMENT
REFRESHER                                                  ( LETTING AGENTS)
COURSE
                                                           7 HOU RS CPD

7 HOU RS CPD                                               COU RSE OVERVIEW
                                                           A one-day course which provides an overview of
COU RSE OVERVIEW                                           the keys skills necessary for negotiators to successfully
This one-day course provides an overview of the            take the step up to a management position. Delegates
essential letting knowledge required of all property       will learn how to use a variety of communication
professionals. It takes the most-asked questions           methods, develop the skills needed to make meetings
answered by the ARLA Propertymark Regulation               productive and perfect the '5 steps of efficient
Team and the Legal Helpline to ensure attendees            delegation'. It will also enable new managers to set
feel confident in their day-to-day roles. Common           appropriate goals for their department, develop key
topics covered include understanding the differences       performance indicators in order to motivate staff and
between statute, contract and case law, how to protect     use their time effectively.
deposits, and rights around property access.               The course will also help attendees identify areas
It is also flexible in nature, allowing attendees to       of development so they can assume responsibility
receive the answers to their most burning questions.       for an area of a business with confidence.
Whether you are new to letting property or simply
need a refresher of the recent changes in legislation,     AU DIENCE
this course is designed for letting agents at any level.   Recently appointed department or branch managers,
                                                           or negotiators preparing for appointment to a
AU DIENCE                                                  management role.
Any professional looking for an update or refresher
on the fundamentals of letting property.                   TOPICS INCLU DE
                                                           • Making meetings effective and productive
TOPICS INCLU DE                                            • The principles of motivating people
• Tenancy agreements                                       • Preparing for an effective staff appraisal
• Deposit protection
• Important
  new legislation
                                    VISIT                                                     VISIT
                                 WEBSITE FOR                                               WEBSITE FOR
                                  DATES AN D                                                DATES AN D
                                 LOCATIONS                                                 LOCATIONS

M EM BERS                     NON-MEMBERS                  M EM BERS                   NON-MEMBERS
£175 exc VAT                  £249 exc VAT                 £175 exc VAT                £249 exc VAT

                                   Visit arla.co.uk/training-qualifications

propertymark.co.uk/training                                                                      LETTINGS         23
POPU LAR                                                 LETTINGS AND
FUNDAMENTALS                                              PROPERTY
OF PROPERTY                                               MANAGEMENT
MANAGEMENT                                                FOR SENIOR
7 HOU RS CPD
                                                          AGENTS 7 HOU RS CPD
COU RSE OVERVIEW
This course will cover essentials of property             COU RSE OVERVIEW
management, including the various statutory and           A one-day course introducing advanced topics around
typical contractual obligations letting professionals     the letting and management of properties relevant for
need to know.                                             senior agents. It revisits the issues introduced in the
                                                          Fundamentals of Property Management to the highest
Property managers will learn how to become more
                                                          level, enabling attendees to feel confident in their roles.
proficient in their day-to-day roles and get to grips
with common issues such as gaining access to a            Aimed at those supervising more junior staff and will
property and choosing the right contractor. Attendees     cover areas such as consumer protection, other types of
will also learn the skills needed to deal with a change   tenancy and how to deal with common issues that may
of tenant or complaints, as well as the important laws    arise throughout a tenancy. Attendees will also develop
governing the area, including the Deregulation Act.       their understanding of some of the more complex
                                                          challenges when letting or managing property,
Delegates will also understand the assessments
                                                          including successfully dealing with houses in multiple
property managers need to undertake, including
                                                          occupation and understanding contract law.
Gas Safety, asbestos and legionella checks.

                                                          AU DIENCE
AU DIENCE                                                 Senior agents with a solid knowledge of letting
Letting agents or anyone involved with property
                                                          and property management who want to take their
management daily.
                                                          understanding to the next level.

TOPICS INCLU DE                                           TOPICS INCLU DE
• How to gain access to a property                        • The Data Protection Act 1998 and relevant updates
  (including emergency access)                            • Distinctions between guarantors and indemnities
• What is involved in property                            • Consumer Protection from Unfair Trading
  visits and inspections                                    Regulations 2008
• Dealing with                     VISIT
  tenant complaints            WEBSITE FOR
                                                          DATES                       LOCATION
                                  DATES AN D              29 January                  London
                                  LOCATIONS               30 April                    Birmingham
                                                          3 July                      London
                                                          28 November                 Leeds

M EM BERS                   NON-MEMBERS                   M EM BERS                   NON-MEMBERS
£175 exc VAT                £249 exc VAT                  £175 exc VAT                £249 exc VAT

                                   Visit arla.co.uk/training-qualifications

24   LETTINGS                                                                                         01926 417 787
INTRODUCTION                                                BLOCK
TO BLOCK                                                    MANAGEMENT:
MANAGEMENT                                                  LAW AND
7 HOU RS CPD
                                                            PRACTICE
COU RSE OVERVIEW                                            7 HOU RS CPD
This one-day course will enable attendees to learn
about the role of a block manager and develop their         COU RSE OVERVIEW
understanding of the day-to-day tasks involved. They        This advanced course is aimed at agents with some
will learn the basic skills required of the role, such as   block management experience looking to further
how to budget and what is required to collect service       develop their skills and understanding of the relevant
charges and ground rent.                                    law. The session will cover some of the essentials of
Delegates will also be introduced to other core             best practice, such as the different forms of ownership
topics, such as statutory codes of conduct, statutory       (leasehold and commonhold), ground rent and
consultation for major works, and the RICS Service          service charge demands, and statutes affecting
Charge Code, in order for them come away from               block management.
the course with a rounded grasp of their obligations        Attendees will leave equipped with a comprehensive
as a block manager.                                         knowledge of law on consultation and related areas
                                                            along with an overview of Right to Manage legislation
AU DIENCE                                                   and rights of first refusal.
Property professionals who are new to block
management and need to understand what                      AU DIENCE
is involved within the role.                                Agents with an existing knowledge of block
                                                            management who wish to develop their
TOPICS INCLU DE                                             understanding of the relevant law.
• What is the role of a block manager?
• A guide to leaseholder's rights and good practice         TOPICS INCLU DE
• Overview of statutory consultation for major works        • Forms of ownership: leasehold and commonhold
  and long-term agreements                                  • Leases and their interpretation
                                                            • Enforcement of leasehold covenants
                                                              and remedies available

                                    VISIT
                                 WEBSITE FOR
                                                            DATES                      LOCATION
                                  DATES AN D                21 February                London
                                 LOCATIONS                  24 April                   Manchester
                                                            4 July                     London
                                                            5 December                 London

M EM BERS                     NON-MEMBERS                   M EM BERS                  NON-MEMBERS
£175 exc VAT                  £249 exc VAT                  £175 exc VAT               £249 exc VAT

                                   Visit arla.co.uk/training-qualifications

propertymark.co.uk/training                                                                      LETTINGS        25
ADVANCED BLOCK                                            HOW BUY TO LET
MANAGEMENT                                                COMPLIANCE
7 HOU RS CPD
                                                          INCREASES
COU RSE OVERVIEW
This course is for property professionals with a basic
                                                          REVENUE
understanding of block management, or some day-           7 HOU RS CPD
to-day experience, who are looking to broaden their
knowledge of the subject. Attendees will develop          COU RSE OVERVIEW
their understanding of some of the most important         This course provides a unique opportunity for forward-
challenges, including the different types of flat         thinking letting agents to add additional revenue to
ownership, how to respond to requests for consent         their business. The day combines legal responsibility
and dealing with solicitors during the sale of a flat.    with actionable marketing activities that delegates can
An essential part of this course will be an opportunity   take back to their business. Attendees will learn how
to interact with the trainer and other delegates          to legally source property on behalf of an investor/
to discuss common issues, such as dealing with            landlord in order to offer a new service to their
complaints and how to resolve them effectively.           clients and increase sales.
                                                          It delivers the need-to-know rules in a digestible
AU DIENCE                                                 format, whilst introducing the techniques available to
Those with a basic understanding of block                 serve landlords better. Attendees will understand their
management wishing to advance their knowledge.            responsibilities in providing growth opportunities to
                                                          clients, as well as learning the techniques needed
TOPICS INCLU DE                                           to help expand a landlord's portfolio and
• Overview of the reform of Enfranchisement and           maximise returns.
  Lease Extensions under the Leasehold Reform
  Housing and Urban Development Act 1993                  AU DIENCE
• Debt collection and processes to adopt for              Senior management and owners of existing letting
  service charges and ground rent                         agents who wish to expand their revenue streams.
• An overview of company law and its
  interaction with block management                       TOPICS INCLU DE
                                                          • Understanding responsibilities in providing
                                                            portfolio building services
                                                          • Techniques to find and secure portfolio
                                                            growth opportunities for landlords
                                                          • Analysis to maximise returns for the agency and clients
DATES                      LOCATION
28 March                   London
22 May                     Manchester                     DATES                       LOCATION
10 July                    London                         6 March                     London
12 December                London                         17 July                     London

M EM BERS                  NON-MEMBERS                    M EM BERS                  NON-MEMBERS
£175 exc VAT               £249 exc VAT                   £175 exc VAT               £249 exc VAT

                              Register at arla.co.uk/training-qualifications

26   LETTINGS                                                                                        01926 417 787
CLIENT                                                    DRAFTING
ACCOUNTING                                                TENANCY
FOR RESIDENTIAL                                           AGREEMENTS
LETTINGS                                                  AND TERMS OF
7 HOU RS CPD
                                                          BUSINESS 7 HOU RS CPD
COU RSE OVERVIEW
This course will help delegates understand how to deal    COU RSE OVERVIEW
with client money and assist in ensuring compliance       This one-day course is designed to increase a letting
with the accounting procedures of the professional        agent's knowledge of the definitions contained in
bodies. It will also provide practical guidance on        the Tenancy Agreement and Terms of Business,
non-resident landlords and the Finance Act 1995.          including the effect of new legislation and case law.
                                                          It will provide attendees with an understanding of the
The session will explain the basics of client
                                                          need-to-know topics, such as how to amend tenancy
accounting, areas of potential risk and Capital
                                                          agreements, surrender a tenancy and avoid loopholes
Gains Tax for individuals. Attendees will also
                                                          in drafting agreements.
develop their understanding of dealing with
rent, including demands, client accounting,               The course encourages letting agents to participate
arrears and cash book management.                         through practical exercises, such as drafting clauses. It
                                                          is recommended that delegates have some knowledge
AU DIENCE                                                 of the Housing Act 1988 and a general knowledge of
Anyone involved in client accounting who needs to         contract law before undertaking the course.
understand the procedures, or property professionals
wishing to know more about taxation for landlords.        AU DIENCE
                                                          Senior managers, negotiators and any property
TOPICS INCLU DE                                           professional who drafts tenancy agreements.
• Statements: how to avoid problems
• Floats: paying contractors and posting debits           TOPICS INCLU DE
• Where accounts and property management meet             • The legal position
                                                          • A checklist of rights and obligations in the
                                                            tenancy agreement
                                                          • Special clauses: drafting, when, how, where?
                                      VISIT
                                   WEBSITE FOR
                                                          COU RSE DATES               LOCATION
                                    DATES AN D            12 March                    London
                                   LOCATIONS              20 June                     London
                                                          12 September                London
                                                          14 November                 London

M EM BERS                      NON-MEMBERS                M EM BERS                   NON-MEMBERS
£175 exc VAT                   £249 exc VAT               £175 exc VAT                £249 exc VAT

                              Book your place at arla.co.uk/training-qualifications

propertymark.co.uk/training                                                                    LETTINGS          27
ENDING                                                   DISPUTES AND
RESIDENTIAL                                              DAMAGES: THE
TENANCIES                                                TDS WAY
7 HOU RS CPD                                             7 HOU RS CPD

COU RSE OVERVIEW                                         COU RSE OVERVIEW
This session is for letting agents who wish to develop   Understanding tenancy deposit legislation is crucial to
their understanding of the most common kind of           the successful running of a letting agency. This course
tenancy – Assured Shorthold Tenancies. Attendees         provides attendees with vital knowledge about the
will also learn how to recognise different types of      legislation itself, how to ensure a business remains
tenancies and the different processes that apply         compliant and the entire deposit protection process.
to ending these agreements.                              Delivered by the Tenancy Deposit Scheme (TDS),
The content of this course will be legally based,        it will cover common tenancy deposit challenges
as supposed to overly technical, setting out the         experienced by agents and provide the vital
relevant framework and processes. It will focus on       knowledge needed to overcome them. The course will
the practical elements agents need to know, such as      include training on how to build an effective inventory
the fundamentals of ending a tenancy, the necessary      and assess fair wear and tear. It will also provide an
timelines and how to avoid common mistakes. The          in-depth understanding of the adjudication process.
course also covers the impact of the Deregulation
Act 2015.                                                AU DIENCE
                                                         All property professionals who deal with tenancy
AU DIENCE                                                deposit protection.
Letting agents who already have some experience
managing tenancies and wish to develop their             TOPICS INCLU DE
understanding of how to end a tenancy.                   • Understanding the deposit legislation
                                                         • Deposit deductions and the tenancy agreement
TOPICS INCLU DE                                          • Inventories, check-outs and evidence
• Recognising different types of tenancies
• Tenant notice requirements
• The legal process

                                                                                           VISIT
                                                                                        WEBSITE FOR
DATES                      LOCATION
23 January                 Leeds                                                         DATES AN D
21 May                     London                                                       LOCATIONS
22 October                 London
4 December                 Birmingham

M EM BERS                  NON-MEMBERS                   M EM BERS                  NON-MEMBERS
£175 exc VAT               £249 exc VAT                  £175 exc VAT               £249 exc VAT

                                  Visit arla.co.uk/training-qualifications

28   LETTINGS                                                                                      01926 417 787
UNDERSTANDING                                          EFFECTIVE
HMOS AND HHSRS                                         SELLING SKILLS
7 HOU RS CPD
                                                       FOR LETTING
COU RSE OVERVIEW
This course will explain the complex areas of
                                                       AGENTS
                                                       7 HOU RS CPD
Houses of Multiple Occupancy (HMOs) and the
House Health and Safety Rating System (HHSRS)
at an advanced level. The session will begin by        COU RSE OVERVIEW
outlining the definition of an HMO, as well as the     This course will help letting agents understand
relevant licensing and standards. It will also cover   the concept of consultative selling and form a clear
crucial legislation all agents must know, such the     strategy to put their skills into practice. Exploring
HMO Management regulations.                            tactics such as using effective questioning techniques,
Attendees will also come away from the course with     building trust, and effectively selling against the
an understanding of the HHSRS, the mechanisms of       competition, this course is for those who have
assessments and enforcement notices. They will also    mastered the basics of selling in a letting environment
learn how to handle the HHSRS on a practical level,    and want to take their skills to the next level.
including how to appeal decisions.                     Attendees will learn how to develop their confidence
                                                       and self-motivation, and best practice examples
AU DIENCE                                              – such as 'the seven key principles of selling' –
Property managers and agents who wish to develop       in order to become an outstanding sales person.
their understanding of HMOs and the HHSRS.
                                                       AU DIENCE
TOPICS INCLU DE                                        Anyone who has a basic understanding of selling
• Enforcement notices                                  within a letting agency (or has worked in a letting
• Additional and selective licensing                   environment for 6-12 months).
• Understanding the HHSRS
                                                       TOPICS INCLU DE
                                                       • What is selling?
                                                       • Characteristics of an outstanding sales person
                                                       • Creating and delivering an effective presentation

DATES                         LOCATION
12 February                   London
21 March                      Exeter                   DATES                      LOCATION
19 September                  Leeds                    9 May                      London
27 November                   London                   12 September               London

M EM BERS                     NON-MEMBERS              M EM BERS                  NON-MEMBERS
£175 exc VAT                  £249 exc VAT             £175 exc VAT               £249 exc VAT

                               Register at arla.co.uk/training-qualifications

propertymark.co.uk/training                                                                 LETTINGS          29
LETTINGS LAW                                              N EW

IN PRACTICE                                              STARTING YOUR
– NORTHERN                                               OWN LETTINGS
IRELAND                                                  AGENCY
7 HOU RS CPD                                             7 HOU RS CPD

COU RSE OVERVIEW                                         COU RSE OVERVIEW
With the government increasingly focused on the          This one-day training course is aimed at anyone who
regulation of letting agents in Northern Ireland, this   is about to or has recently started their own Lettings
course will provide agents with an understanding         Agency business either from scratch or as a part of
of the relevant legislation. Attendees will learn        an existing property related business.
about new and core issues that are central to
                                                         Delegates will learn about the different options
ensuring lawful and successful business practice
                                                         available when setting up their business, why it is
for property professionals.
                                                         important to have a discernible difference from your
The course will include a background of the              competitors, structure and framework of the office,
relevant law in Northern Ireland and explain             compliance and the need for a clear audit trail. As
who regulates letting agents. It will also link          well legal and safety requirements and documentation,
legislation to everyday practice examples                including tenancy agreement terms of business.
in order for attendees to develop an
understanding of crucial laws and                        AU DIENCE
how to apply them.                                       Anyone who is about to or has recently started their
                                                         own estate agency business either from scratch or as
AU DIENCE                                                a part of an existing property related business.
This is an essential course for any residential
letting agent operating in Northern Ireland.             TOPICS INCLU DE
                                                         • Office presence: traditional or online
TOPICS INCLU DE                                          •	Your business proposition what makes it different
• All you needed to know about different types              and marketing your business
  of tenancies, rent control, HMOs, fire safety          • Additional Services and Professional Accreditation
  and the fitness standard
• What you need to know to ensure a successful
  and legal letting;
• Best practice property management

                                                         DATES                      LOCATION
DATES                       LOCATION                     7 February                 London
12 June                     Belfast                      12 June                    London
12 December                 Belfast                      29 October                 London

M EM BERS                   NON-MEMBERS                  M EM BERS                  NON-MEMBERS
£175 exc VAT                £249 exc VAT                 £175 exc VAT               £249 exc VAT

                    Visit arla.co.uk/training-qualifications for further information

30   LETTINGS                                                                                      01926 417 787
SCOTTISH LETTING                                           SCOTTISH LETTING
AND PROPERTY                                               AND PROPERTY
MANAGEMENT                                                 MANAGEMENT
– PART A                                                   – PART B
7 HOU RS CPD                                               7 HOU RS CPD

COU RSE OVERVIEW                                           COU RSE OVERVIEW
This course will give a basic understanding of the legal   Aimed at those who have completed Part A or
concepts which underlie the letting of property. It will   understand the general legal concepts which underlie
focus on the most important legal requirements that        the letting of property, this course will expand on some
an agency needs to comply with to help their landlord      of the topics covered in Part A and in addition looking
and the agency avoid breaching their legal duties and      at some of the trickier aspects of dealing with tenancies.
possibly committing criminal offences.                     It will also highlight some of the new or proposed
The course will consider the fundamental rights            legislative provisions which have yet to come into
and obligations of both landlords and tenants and          effect and consider how these will affect the role
introduce some of the new and proposed legislation         of the letting agency.
which will influence landlords and letting agents.
                                                           AU DIENCE
AU DIENCE                                                  Anyone who has completed Part A or has an
Anyone with little or no experience of the letting         understanding of the general legal concepts
industry as well as those who have been in practice        which underlie the letting of property.
for some time.
                                                           TOPICS INCLU DE
TOPICS INCLU DE                                            •	Landlord Registration, HMO's and the role of the
•	An introduction to agency law, including the               Local Authority.
   agency contract, authority to act, power to bind the    •	How Local Authorities deal with antisocial behaviour
   landlord, and dealing with client money.                   and what it means for landlords.
•	The different types of tenancies that exist and how     •	Letting Agents Registration and Code of Practice
   they are created
•	Outline of any new and proposed legislative
   provision affecting landlords and agents

DATES                         LOCATION                     DATES                       LOCATION
30 April                      Glasgow                      21 May                      Glasgow
29 October                    Edinburgh                    5 November                  Edinburgh

M EM BERS                     NON-MEMBERS                  M EM BERS                   NON-MEMBERS
£175 exc VAT                  £249 exc VAT                 £175 exc VAT                £249 exc VAT

                         Register your place via arla.co.uk/training-qualifications

propertymark.co.uk/training                                                                      LETTINGS         31